Welcome to my anime figure preorder roundup.
Before proceeding, do take note that this is written from the point of view of someone who likes to make informed purchases. Anime figures are quite expensive so I believe it is important for many collectors that they buy only the best of the best to get the best value for their money. Essentially, I hope the content of these roundups can help everyone else to make informed decisions on their figure purchases.
Still, my opinion on these figures is my opinion only. My word is not gospel. You may disagree with my recommendations and that's fine. After all, this hobby is all about the joy that comes with collecting anime figures. As long as you are happy with your purchase, then that is money well spent.
Also, I'd like to ask for a little of your help. I'd really appreciate it if you can use my affiliate links through the article when making your figure purchases. These preorder roundups take tens of hours to create so any small amount I can earn from affiliate commissions will go a long way. If you've used my affiliate links today or have used them, in the past, please have my thanks.
I'd also like to remind everyone to avoid any figures made by Pulchra, FOTS Japan, Insight B'Full, Apricot Blossom and any other companies affiliated with them. I'm putting this here as a reminder since I won't be featuring these figures in my blog as they are an utter waste of time and bandwidth.
Azur Lane – Ark Royal – 1/7 – Pure-White Protector (Oriental Forest)
This is easily one of the best-looking prototypes that I've seen in a long while. It's Ark Royal in her oath skin. Personally, I'm not a big fan of this Destroyer-loving beauty but I'd be lying if I say I didn't want her. But damn it! That price is lightyears away from my scale figure budget. If you can afford this and you think you will be happy with this purchase, just get her. For sure, the after-market price will be broken.
It has an exclusive version that comes with a winking face plate. It actually looks really good but you'll have to shell out an extra ¥7,000 for it which I think is very overpriced.
Do note however that this is Oriental Forest's first figure but they do have a bunch more lined up. Things are looking good, at least in terms of communication, as the manufacturers are showing the willingness to make changes to the product based on feedback on the prototype. I can't say the same for the pricing. I know it's a beautiful figure with a lot of details but I've seen other companies do similar quality at a better price.
Should you preorder this? It's a pretty figure so I want to say yes. But the price is over the top and this is coming from a new company so the level of quality is still suspect. It's up to you.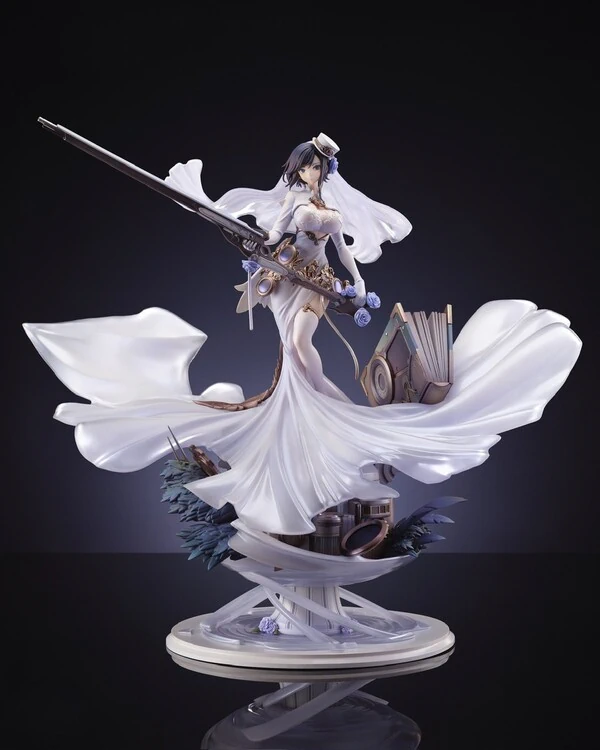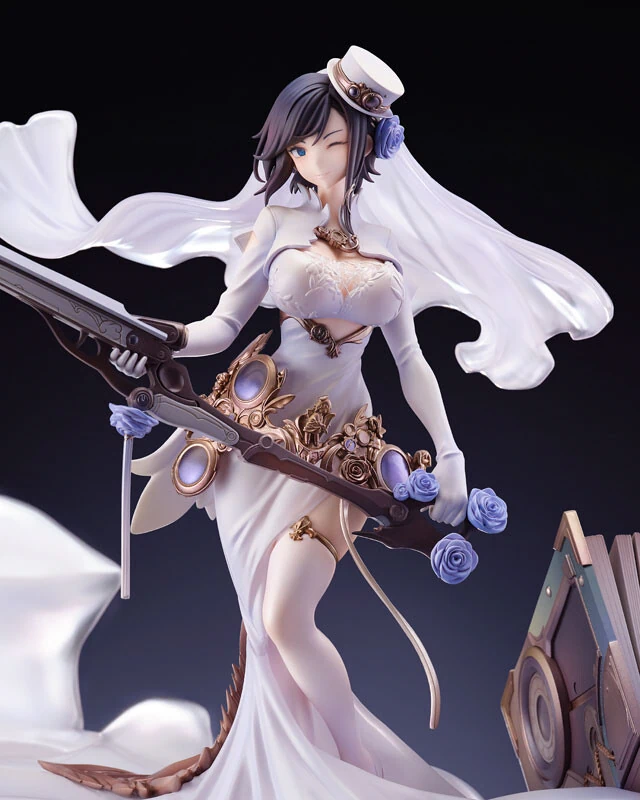 Girls Frontline – FX-05 – 1/7 (Oriental Forest)
People have been complaining about the prototype last year but now that it has been painted and is open for preorder, I have to say it looks really good. If a figure looks as good as this, I wouldn't care much if it stayed true to the original artwork or not. In fact, this might actually be the best-looking figure in the roundup. I can say that despite not being a fan of Girls Frontline. The price also seems very reasonable for the level of detail you are getting.
Should you preorder this? Yes. I would say this is a worthwhile preorder. However, same as Ark Royal above, this is from the same new company so I can't really vouch for the quality. If you're preordering, expect the worst and hope for the best.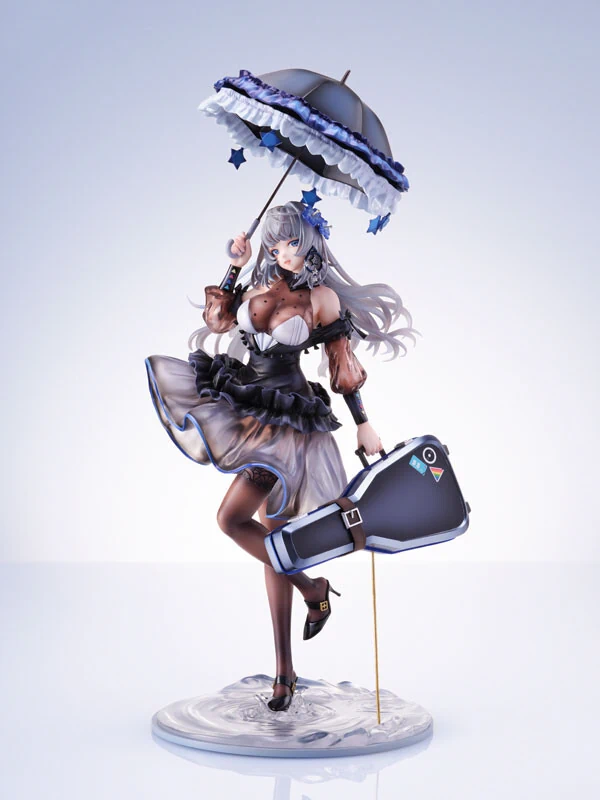 Lycoris Recoil – Inoue Takina – 1/7 (Good Smile Company)
It's a shame she didn't open for preorder as cheap as Chisato's GSC figure. That would have been really nice. Despite that, this is still cheaper than most other 1/7 scale preorders. And I can sort of understand the price as this has a more complex design, especially with that machine gun. I wish it was a design cuter though. I am forced to get it either since she'd go with Chisato in my display. That said, I am still open to preordering a cute figure of Takina.
That said, both Takina and Chisato have a lot of good figures being made by different companies, so just take your pick from the lot.
Should you preorder this? If, like me, you got Chisato, then this is a must-get.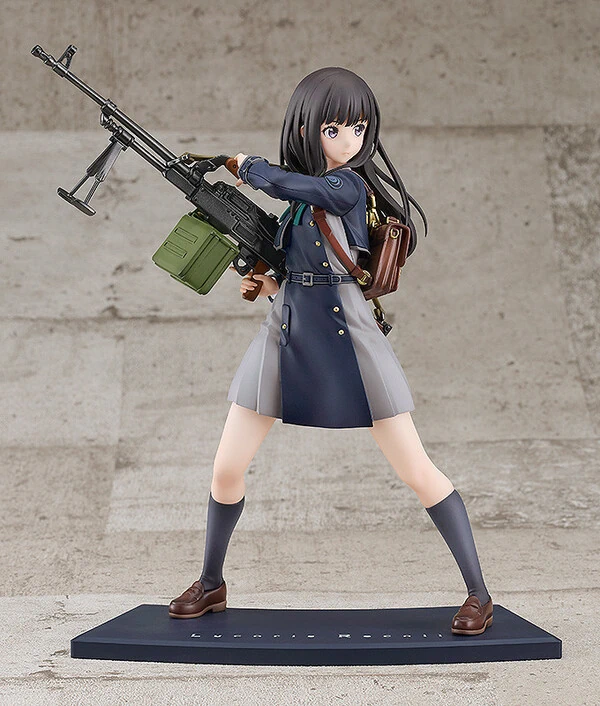 Oshi no Ko – Hoshino Ai – F:Nex – 1/7 (FuRyu)
I'm actually surprised this is not priced at double its current listed price. Still, I don't have of a lot of expectations in terms of quality though seeing as this is made by FuRyu. If you really want a figure of Ai, her Kadokawa figure would be of better quality. It is priced a bit higher than this.
Should you preorder this? I recommend getting her Kadokawa figure instead.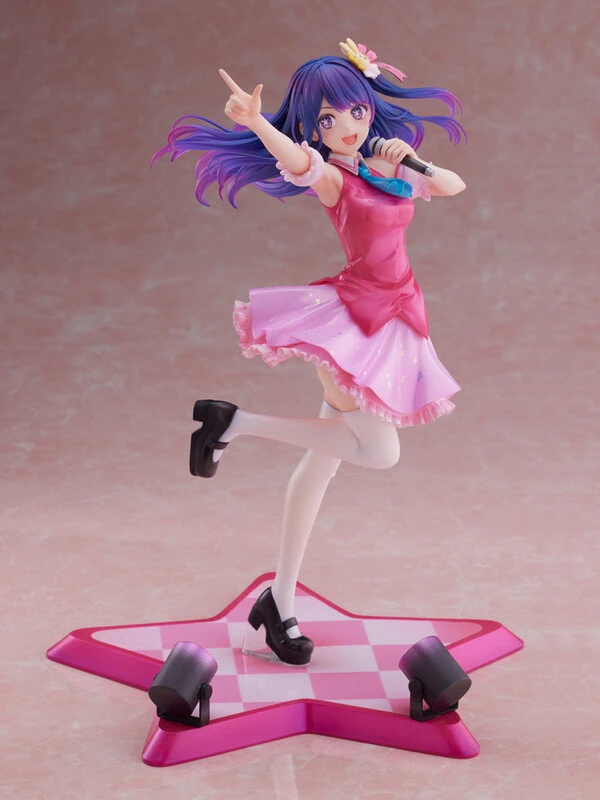 Fate/Grand Order – Murasaki Shikibu – 1/6 – Rider (Alter)
Looking at the price tag on this, I'm glad I have long since abandoned FGO. Sure, Alter is good quality. But so are many other manufacturers like Good Smile Company and APEX.
Should you preorder this? You might want to check out Alter's other figure of Murasaki Shikibu which is equally gorgeous but priced much cheaper. Not to mention, you wont have to wait a year or more to get her.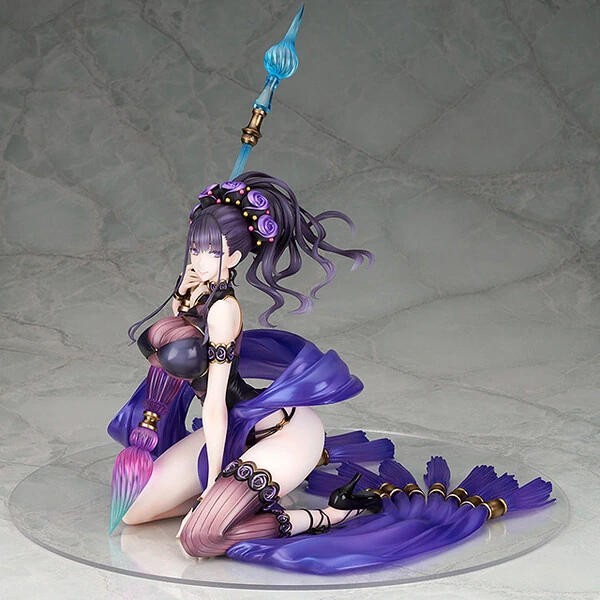 Azur Lane – Littorio – 1/7 – Calabria Aurea (Daiki Kougyou)
So this was a surprise. I did not expect Daiki Kougyou to be making anything that isn't an original character. Whether they've actually done it before, I'm not sure. Even though I'm a big Azur Lane fan, I'm not really ecstatic about this figure since Daiki Kougyou's quality has always been suspect. And that is one pricey piece. Granted it does come with a lot of accessories and a bulky sofa. I also can't deny that the figure looks nice.
Daiki Kougyou is known for creating mainly cast-off figures but this one is not. Still, a forced cast-off is always possible. It has been done with many Azur Lane figures released recently.
Should you preorder this? It's on the pricey side but if you think she's worth it and have no problems with Daiki Kougyou figures, then go ahead.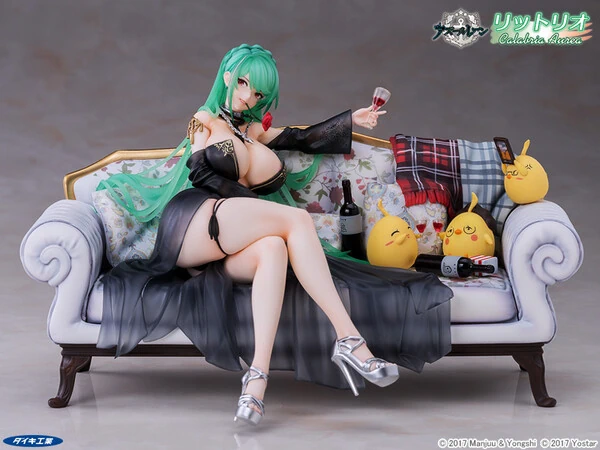 Senki Zesshou Symphogear GX – Tsukuyomi Shirabe – 1/7 (Hobby Stock, Wing)
Just last month, a new figure for her opened up for preorder. This time around, her other figure gets a rerelease. Note that both are from Hobby Stock. Which one is better? I can't really say. This one has more of that mech feel to it though. Hobby Stock does good quality so you're good either way.
Should you preorder this? You can choose to get this or her other new figure depending on your preferences.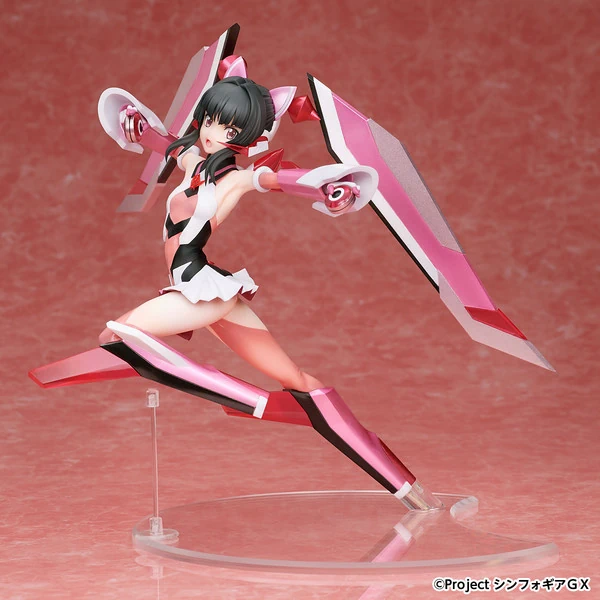 Fate/Grand Order – Meltryllis – 1/7 – Lancer, Mysterious Alter Ego Λ (Good Smile Company)
This is okay figure. I'm not too crazy about this one mainly because Alter's Meltryllis looks so much better. The coloring on this one looks dull.
Should you preorder this? If the budget is tight this is not really a bad choice. There's just a better option albeit at a much higher price tag.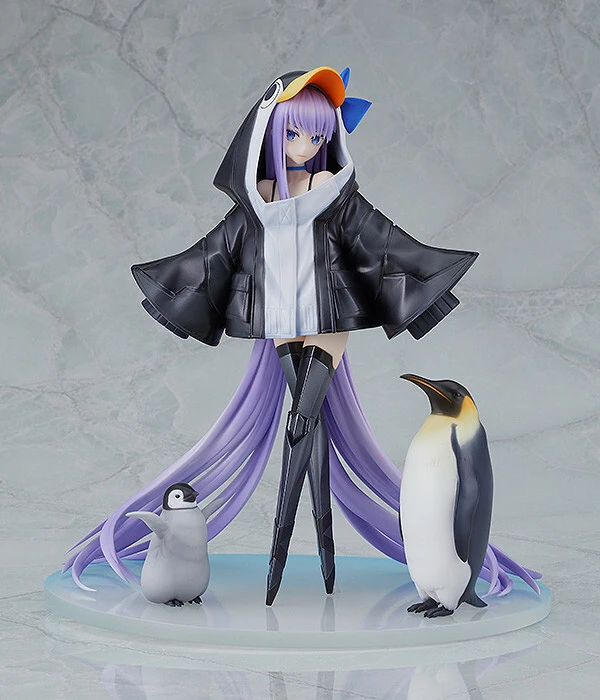 Fate/Grand Order – Koyanskaya – B-style – 1/4 – Assassin/Koyanskaya of Light, Final Ascension (FREEing)
This has more details than what you'd normally see from any other run-off-the-mill 1/4 scale bunny figure from figure and that's a good thing. The only issue is the price appears to have exploded after adding a few bells and whistles. I guess the producers are really trying to squeeze everything they can from FGO. We all seem to be eating up whatever they put on a plate and that's prime opportunity for price gouging.
Should you preorder this? Are you a sucker for anything FGO?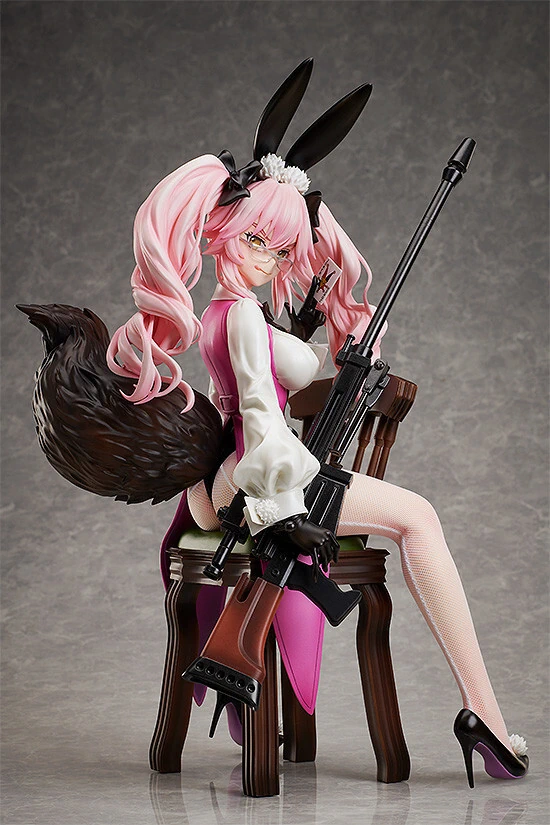 Girls Frontline – UMP45 – 1/7 – Tareusa SS Ver. (Hobby Max)
From what I've been seeing, the prices on GFL figures don't really go up by a lot in the aftermarket. In that sense, I think it might be worthwhile to just wait until she hits the aftermarket. By the way, that base looks oh so fluffy.
Should you preorder this? Preorder or wait if you can get her for cheaper in the aftermarket. Either way, quality should be good since this is Hobby Max.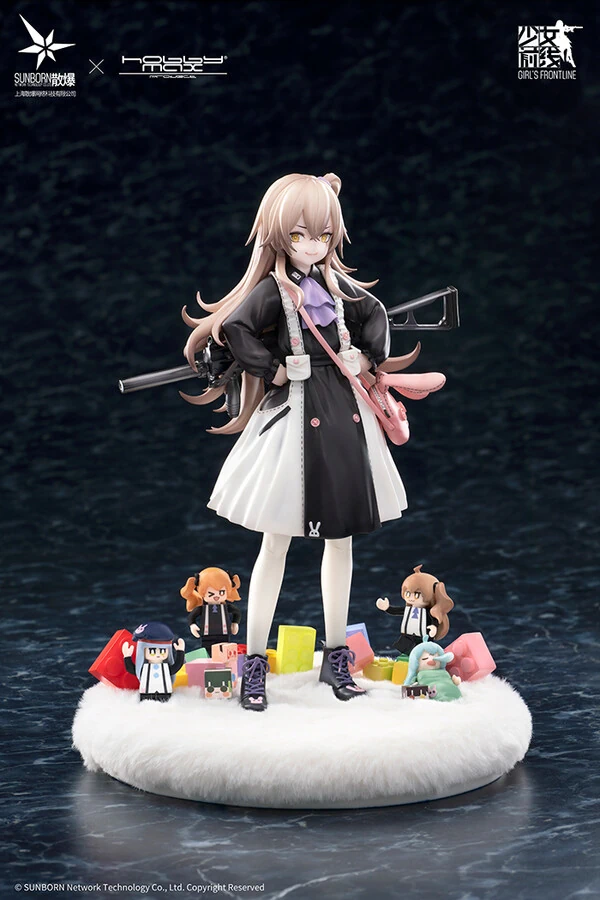 Uzaki-chan wa Asobitai! ω – Uzaki Tsuki – B-style – 1/4 – Bunny Ver. (FREEing)
I guess it was only a matter of time before Uzaki-mom got her own bunny figure. And that time is now!
This is in the moderate price range in terms of 1/4 scale bunnies. The while your eyes might be glued to those melons, you cannot unsee the weird hand sculpt once you see them. It could be just the photos and her hands actually look fine in person. Still, if this is an actual issue, I do hope FREEing addresses it in the final product.
Also, mad props to Fujio Uzaki for nabbing this bombshell!
Should you preorder this? Personally, I don't collect 1/4 scale bunnies so I'd rather wait for her succubus-themed figure from Amakuni. If you are someone who collects bunnies though, you already know what to expect with FREEing.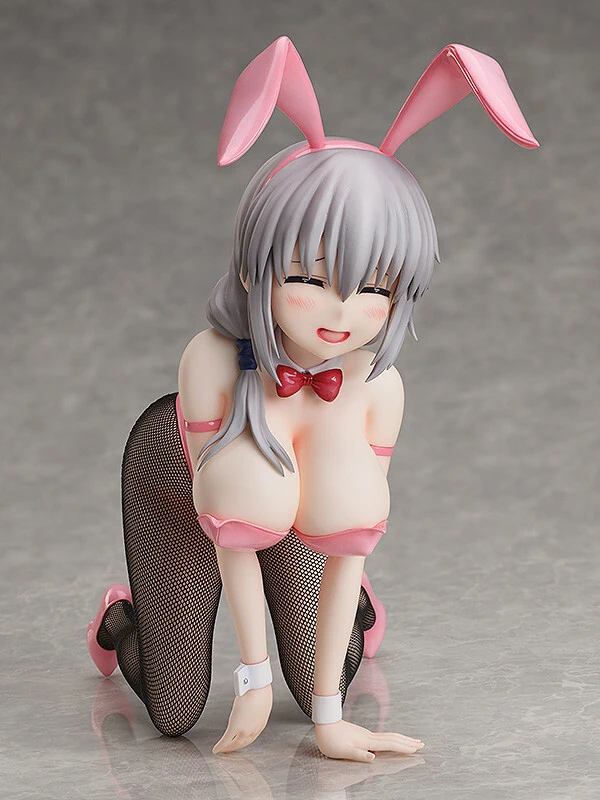 Toradora! – Kawashima Ami – B-style – 1/4 – Bunny Ver. (FREEing)
That price is insane! Could you believe it? Ami is way more expensive than Taiga was when she went up for preorder — the Taiga who is the poster girl for the series. Taiga also had more details on her figure. Heck, I'm surprised you can still get the Taiga Tiger version for much cheaper than this. So maybe you might be better off getting her in the after-market. Lately, the figure market feels so saturated that I'm starting to quetion if it even's worth preordering anything nowadays.
Should you preorder this? For this one, I think the aftermarket is the way to go.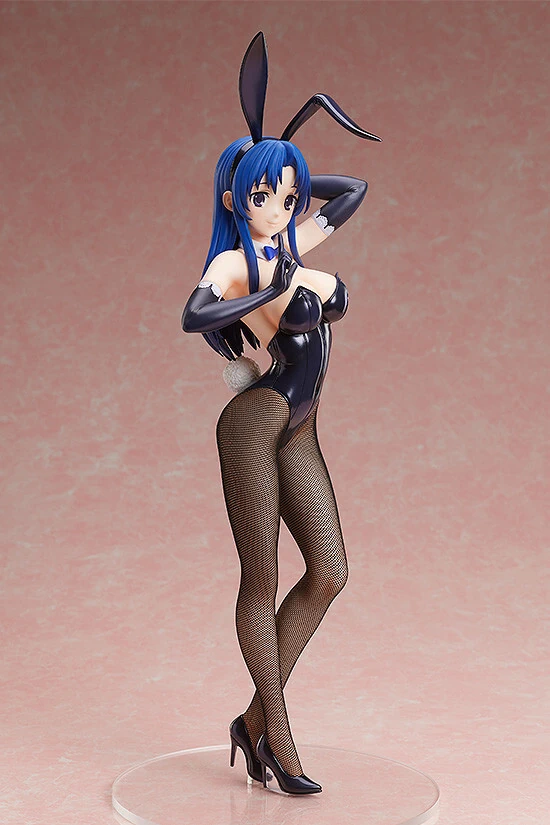 Eiga Gotoubun no Hanayome – Nakano Ichika – Shibuya Scramble Figure – 1/7 – Floral Dress Ver. (eStream)
It's Ichika's turn to get the eStream floral dress treatment. At this point, this just boils down to whether you want to complete the set. You probably already know how you want to go about it. If you got, or are getting everyone else, then there's no reason to skip Ichika. Unfortunately, this set is mighty pricey as one would expect from eStream figures. Honestly, I still prefer the Date Style version figures from Good Smile Company which are also bigger at a 1/6 scale.
Should you preorder this? If you preordered everyone else that has been announced thus far, then you have no reason not to. That said, this figure is still very overpriced so that's something to consider.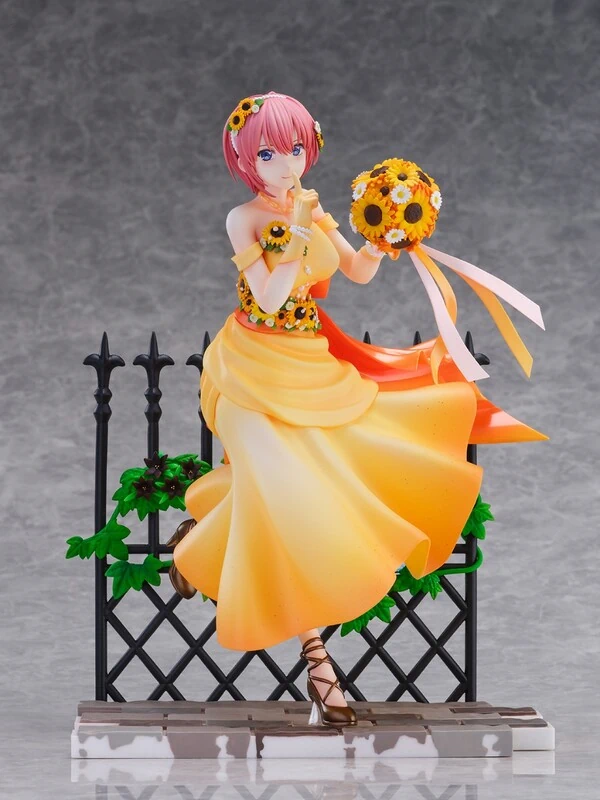 Arknights – Mudrock – F:Nex – 1/7 – Silent Night DN06 Ver. (FuRyu)
After seeing the pictures, I was very excited for a while but all that excitement disappeared after seeing that is being done by FuRyu.
While this is on the expensive side, I can say it could be worth it just because the figure has plenty of details. That's also assuming FuRyu will be delivering a quality product. However, from their current offerings, I think we'll still have to settle with many quality control issues. FuRyu isn't really that bad per se but they commit plenty of errors in the mass production phase which could be avoided such as paint splotches and glue stains.
Should you preorder this? Should you pay top dollar for something that could have some quality issues here and there?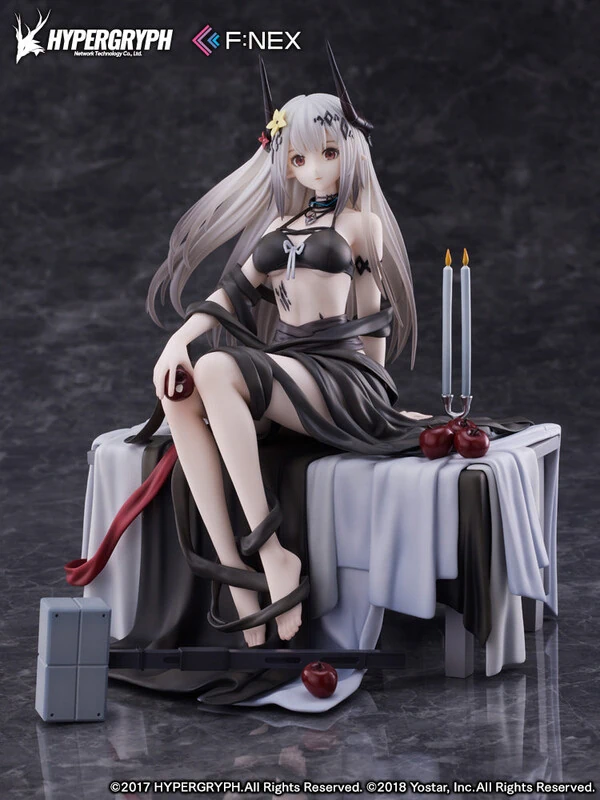 Girls Frontline – Suomi KP/-31 – 1/7 – Midsummer Pixie, Heavy Damage Ver. (Pony Canyon)
I could have sworn I already saw this figure go up for preorder months ago or I could be confusing it with some of her other figures. She's had a few figures go up for preorder already. Honestly, I think this is the first "damaged version" figure I found cute. Normally, I don't go for these types of figures. The first reaction is "must protecc". In this case, though, she doesn't really show any wounds or bruises. On the contrary, her skin looks so fair and smooth. It looks like she's more worried about her state of undress.
Should you preorder this? She's on the pricey side and very few retailers carry her as she is an exclusive. Assuming you can find her at your preferred shop and you can justify the cost, I'd say go for it. Amiami does have her though.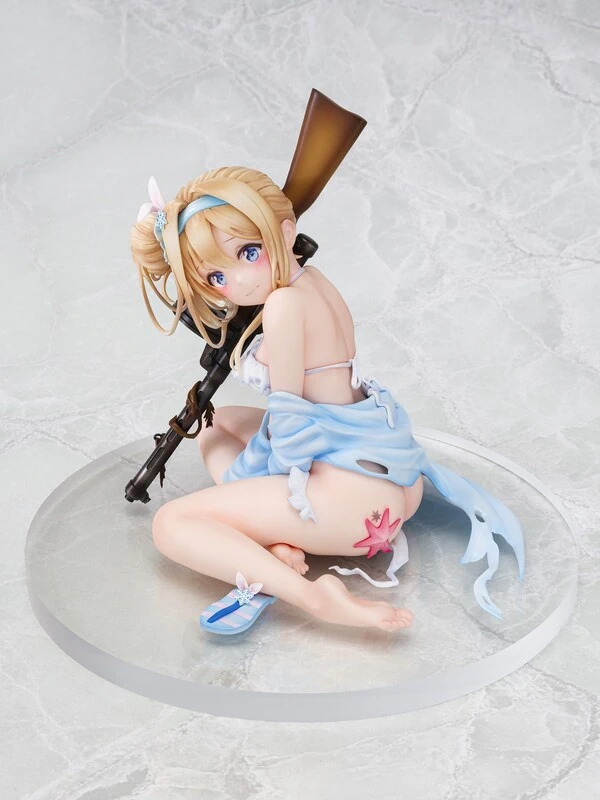 Tales of Destiny 2 – Reala – F:Nex – 1/7 (FuRyu)
This looks really nice until you see the glaring support pegs. I understand these are necessary but then again, FuRyu could have improved the design and made a more aesthetically-pleasing way to provide support compared to ugly support pegs. Actually, it looks like she's more likely to lean to the left but there are no support pegs to the left. Not to mention, the pricing is horrible which is pretty much expected from anything that FuRyu dishes out — mediocre quality for an overly inflated price.
If this was done by Alter, I could have considered it. But something from FuRyu at this price range is really just a big no.
Should you preorder this? I don't know about you but I'm not buying any overpriced crap from FuRyu.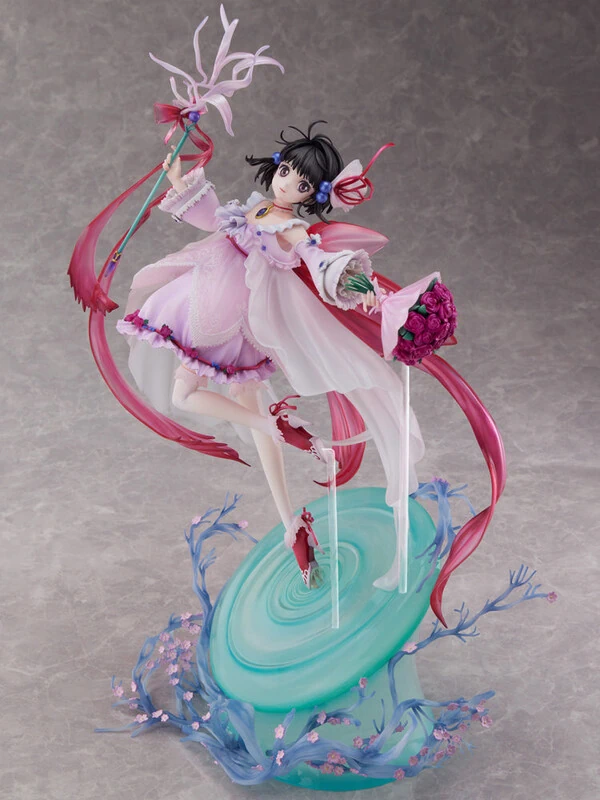 Alice Gear Aegis – Kaneshiya Sitara – Summer Queens – 1/8 (Our Treasure)
I guess the series and the character isn't really that popular. But if you want a proper scale figure of her, this is pretty much your only choice. It sucks though because Our Treasure doesn't really produce the best quality. However, if you like painting your own figures, you can get the partially-painted kit of this same figure.
Should you preorder this? Quality isn't the best but this is her only scale figure. You can make your choice based on that. Honestly, I don't think she's worth her price.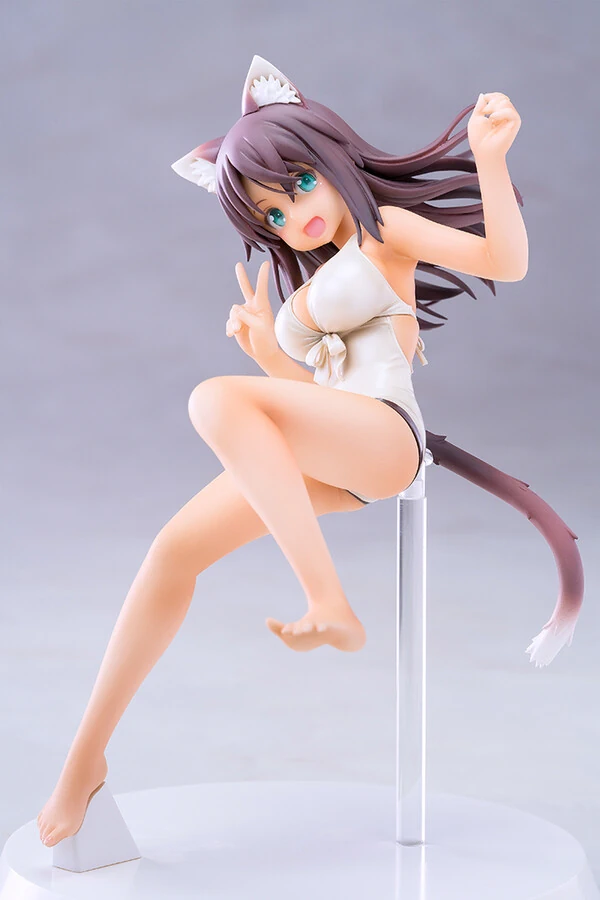 Jigoku Raku – Yamada Asaemon Sagiri – F:Nex – 1/7 (FuRyu, Mappa)
The pose is really underwhelming especially when compared with Yuzuriha below. Considering the series is quite popular and there are already several types of figures for her, it would seem like playing the waiting game would pay off. Odds are good that a better company would make a better and cheaper figure of Sagiri.
Should you preorder this? With this kind of pose, it looks more like a prize figure. Not to mention, FuRyu is mediocre quality yet overpriced. Better to hold off on this one.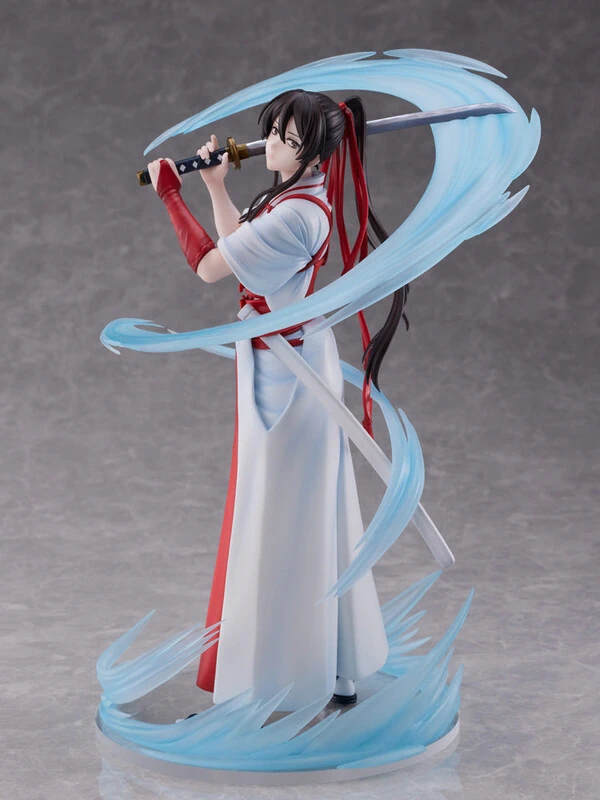 Jigoku Raku – Yuzuriha – F:Nex – 1/7 (FuRyu, Mappa)
Pose-wise, this looks much better than Sagiri (above). I think this will look really if it had more of a unique base. It already has that tree trunk so some grass would be really nice. However, knowing FuRyu, this will most likely just have a plain base. If it's going to have a special base, it would have already been shown in the prototype.
Overall, it seems like a good-looking figure. It shows some skin without being lewd. Still, since this is from FuRyu, it would be better to set your expectations low so as not to be disappointed with probable quality issues.
Should you preorder this? If you like it enough, go ahead. You can also just wait for Kotobukiya.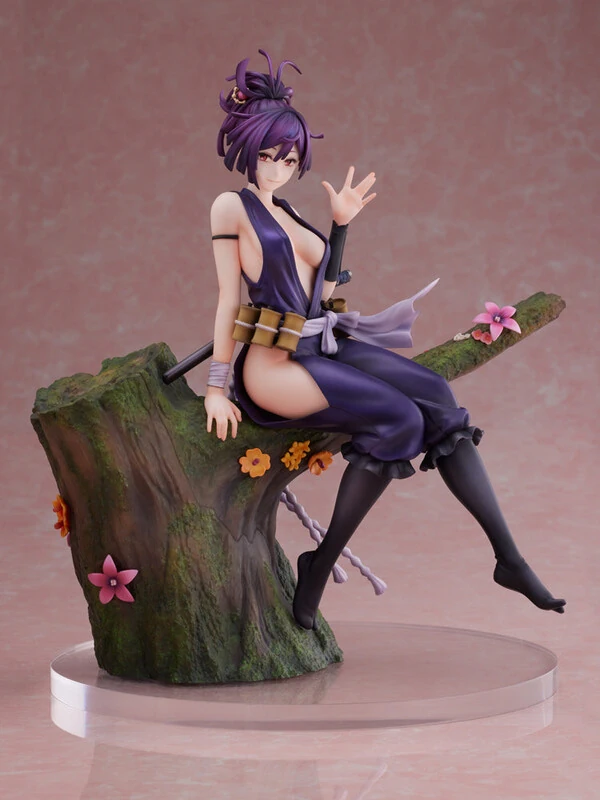 Needy Girl Overdose – Chouzetsu Saikawa Tenshi-chan – 1/7 (Apex Innovation)
I didn't think the NEEDY GIRL OVERLOAD game would actually get a figure. I hear it's a good game but I don't think I'm ready to be scarred again for life just like what happened with Doki Doki Literature Club. I think I have to prepare my emotional well-being before I go and play this.
As for the figure, the pastel colors are looking really good and I trust that APEX will always deliver a quality product. The pricing seems fair considering the level of detail we can see on the figure and on the base. Also, those patterns on the base light up.
However, why is there a mirror on the base? That's some next-level voyeur thing.
Should you preorder this? Should be good so go for it if you think she's worth it.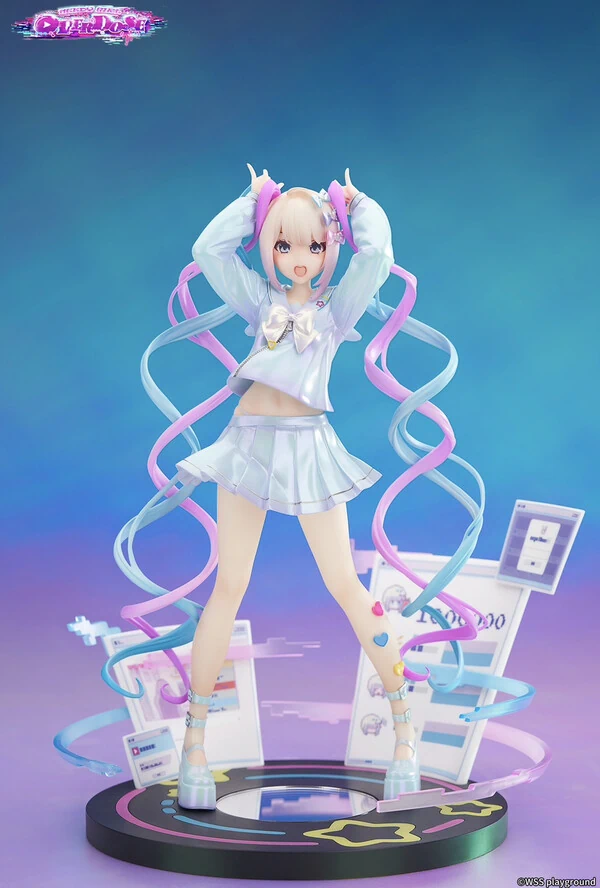 THE [email protected]: Shiny Colors – Higuchi Madoka – 1/7 – Midnight Monster ver. (Solarain Toys)
Not a lot of people are fond of Higuchi Madoka's expression in this figure so I am thinking this figure will probably bin in the aftermarket. I mean, most idol figures do. So, this early on, if something is already receiving negative feedback then the odds are good that the price will tank.
The first figure from Solarain has just released literally days ago but there aren't a lot of reviews to go around yet. But from the looks of the photos, it looks good. I do hear some people complaining that the skin is too white though.
Should you preorder this? I think the smarter choice is to wait until release and then get her for cheaper in the aftermarket.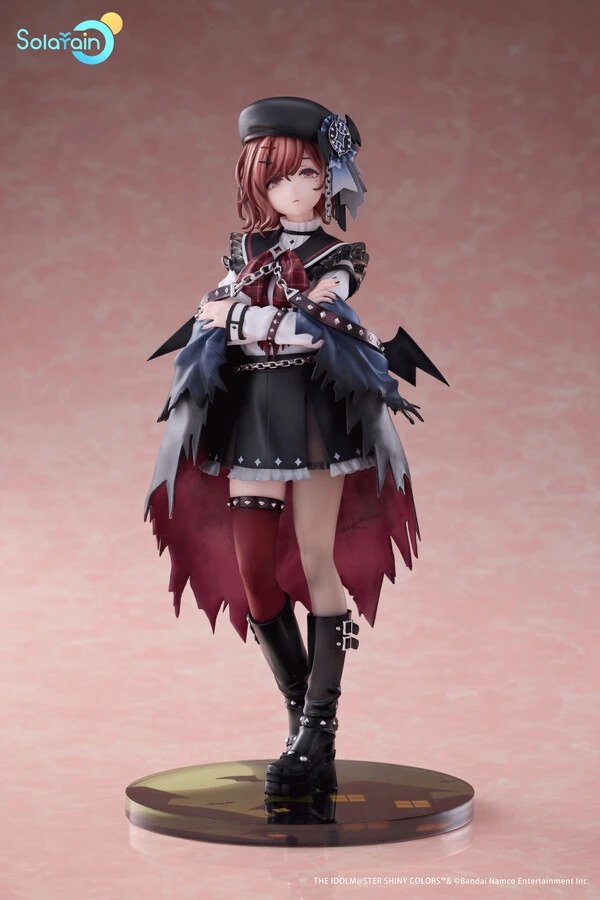 Original – Bad Maid – 1/7 (Maiden Voyage)
This is based on an original artwork by Nana Kennana. At a glance, I think the figure looks good. This is however also coming from a new company called Maiden Voyage. If you're wondering what the fuss is with new companies, it's because we have no point of reference for their previous works so whether they will actually deliver good quality figures or not, remains to be a mystery until you get the figure in the mail and start unboxing.
Upon closer inspection, I'm thinking the quality looks similar to that of Union Creative which doesn't bode well for interested parties. Also, the swimsuit almost looks like it's painted over the body rather than being sculpted as a separate piece. It'd be a shame if the final product turned out to be of poor quality since the artwork had a lot of potential for becoming a great and sexy figure.
Should you preorder this? Waiting for reviews after it is released might be ideal but if you're sure you want her, the preorder links are below.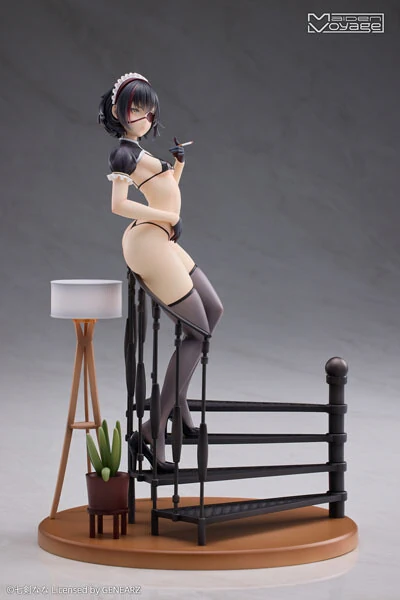 Original – Golden Head – Mihane – Kasa wo Hiraite Tsubasa wo Tojite – 1/7 (Alice Glint, Thousand)
She looks good. Alice Glint's quality however is not that great. They only have a few figures released so far and there are a few quality complaints. And while I am tempted to recommend this preorder, I couldn't especially given the current state of the figure market. Anything that is not extremely popular will most likely bin in the aftermarket.
Should you preorder this? The aftermarket might be the ideal place to get her.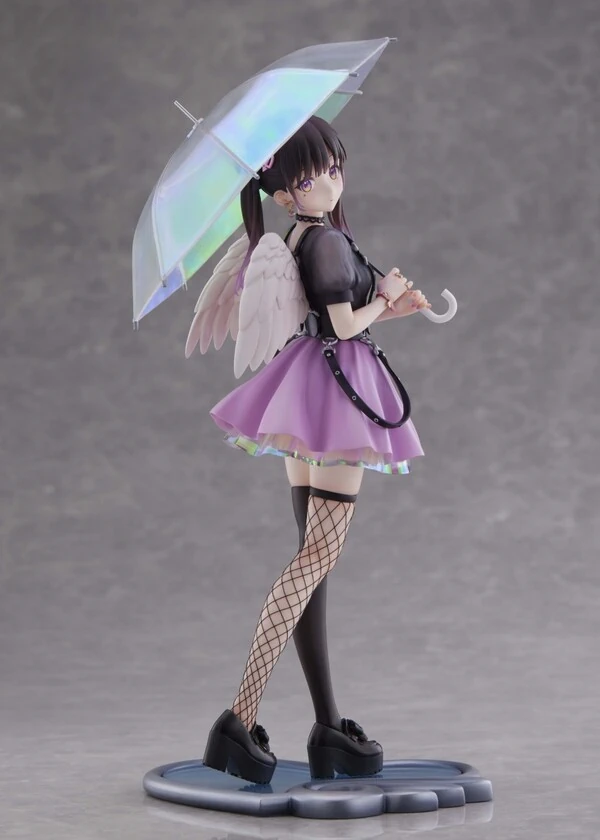 Original – Yuna-chan (Union Creative International Ltd)
If you've been following my preorder roundups, this may sound repetitive. However, I'll repeat this as many times as needed. Union Creative figures are never worth your money unless you're getting them extra cheap in the aftermarket.
Instead, I recommend supporting the artist if you like their work by following them on their social media accounts.
Should you preorder this? Not recommended.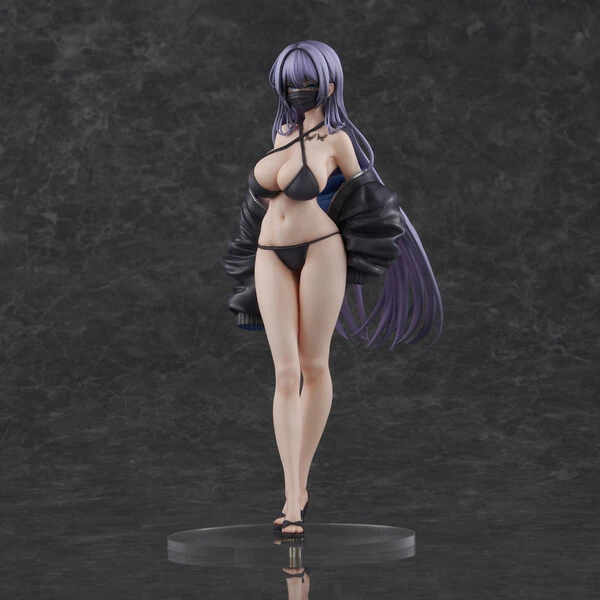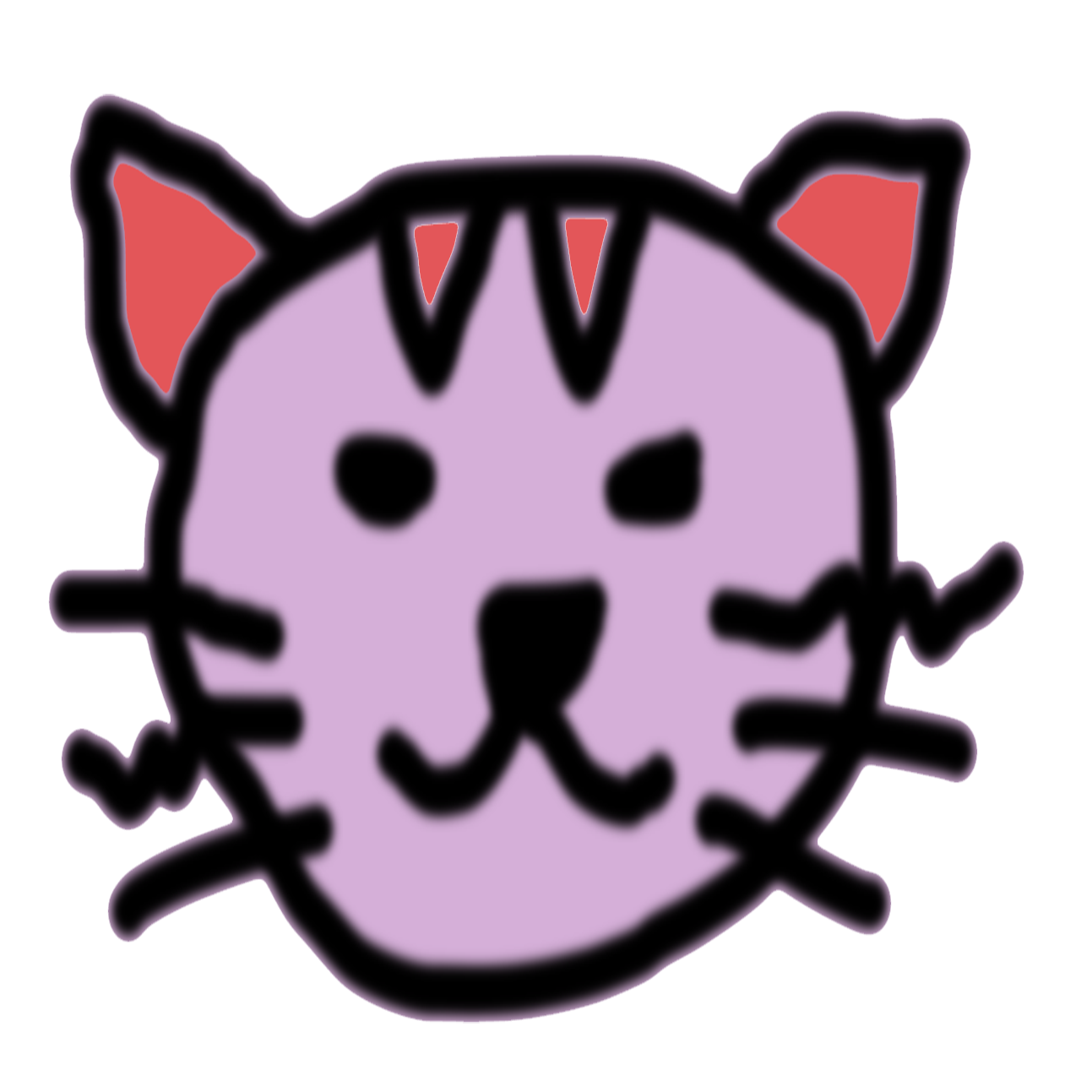 I started the NekoFigs blog in January 2021, 5 years after I've started collecting anime figures. It all started with one humble prize figure of Saber Lily which was bought on a whim. Now, I face the big problem of how to deal with over 200 empty boxes.