If you are an anime figure collector, you probably preorder your anime figures from popular retailers like Amiami, HLJ, Solaris Japan or even CD Japan. For the most part, ordering figures from marketplaces like Amazon was deemed sketchy and untrustworthy. However, times have changed and Amazon Japan is now a reliable merchant where you can preorder your anime figures from.
Pre-Ordering Figures from Amazon JP
Yes, preordering anime figures from Amazon JP is now a good option, possibly even better than all other retailers and we will talk about it in the article.
Is it Safe to Pre-Order Figures from Amazon JP?
For the most part, yes. It is safe to preorder figures from Amazon JP. Amazon, overall, is a reputable retailer that takes measures to ensure that its customers have a safe and secure shopping experience. Additionally, Amazon JP has strict quality control measures in place to ensure that the items they sell are authentic.
However, much like other online marketplaces, there are sometimes bad actors that give the marketplace a bad rep. Amazon JP is a hub for third-party sellers some of which might sell you bootleg figures. One way to avoid bootlegs on Amazon JP is to ensure that the item you are preordering is sold by Amazon JP and not a third-party seller.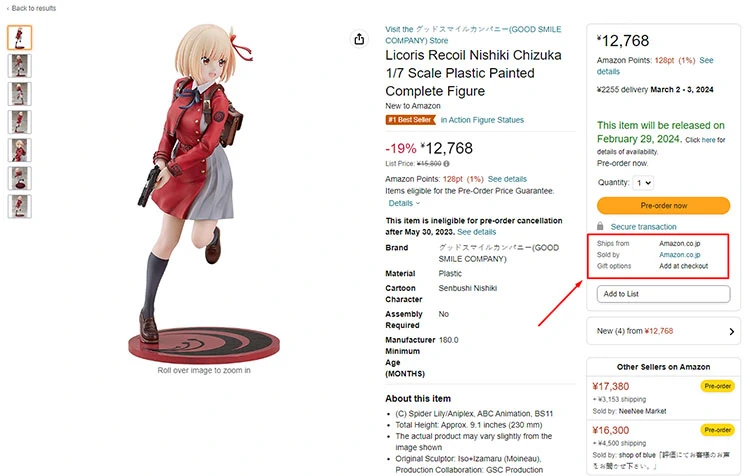 However, if the item you are preordering is sold by a different seller, that doesn't necessarily mean that the item will be a bootleg. Most sellers on Amazon are honest people just making a living using the Amazon platform. You can click on the store to check if the seller has any negative reviews saying that they are selling bootlegs. As a rule of thumb, if the price is too good to be true, then it probably is. So if you are buying something well below the market price, that is most likely a bootleg.
If you need help spotting bootlegs, you can check out our guide on how to spot bootleg figures.
How to Preorder Figures from Amazon JP?
If you do not yet have an account on Amazon JP, you should create one. Do note that your Amazon JP account will be different from the Amazon account you have in your own region. You do not need to use a VPN to spoof a Japan IP address. Anyone can create an Amazon JP account except people from Cuba, Iran, North Korea, Sudan, Syria, Russia and perhaps a few more. Sorry, I could not find a complete list but you can check here to see which countries Amazon will ship to. If your country is not in the list, you will need to use a freight forwarded to order from Amazon JP.
To create an account, head over to the Amazon JP site. You can change the language to English (or whichever language is available) by clicking on the Japan flag icon and then choose your preferred language.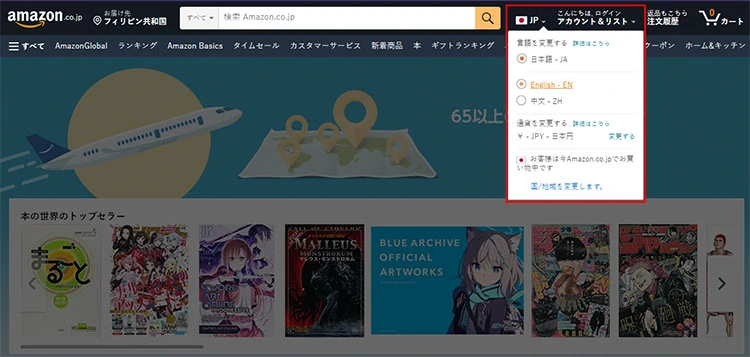 After that, hover on Sign In and below the Sign In button, you can find the text "New Customer? Start here". Click here.
Fill in all the required information and verify your account.
Before you are able to order anything, you will have to add your delivery address. Go to Your Account and click on Your Addresses. Just add your delivery address here and you can start ordering your anime figures or whatever else you want to order on Amazon JP.
Find the figure you want to preorder, and click on the Preorder Now button. If you figure you want is already in stock, the buttons will be "Add to Cart" or "Buy Now". To get you started, you can see below some of the latest figure preorders on Amazon JP.
Add or choose a payment method.
Click on "Use this payment method".
Review the details of your order and then click on the Place Your Order button.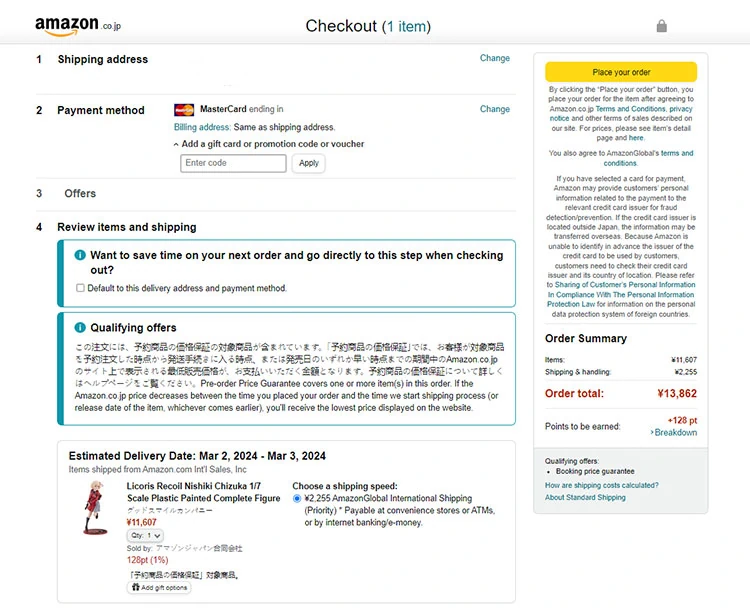 After this, you just have to wait for the release date when your payment method will be charged and your order shipped.
Amazon JP isn't only a place for preordering figures. You can order a bunch of stuff from Japan. My wife and I love matcha so we sometimes order high-quality Japanese matcha and other Japanese snacks from Amazon JP.
PRO-TIP: While perusing Amazon JP, you might want to install the Google Translate browser extension so you can easily translate product names and product descriptions that are in Japanese. While you can convert the Amazon JP interface to English, product names and product descriptions are not automatically converted.
Pros and Cons When Shopping for Anime Figures on Amazon JP
Figure collectors are a picky bunch when it comes to preordering anime figures as there are many factors to consider including shipping costs, delivery time, after-sales service, warranty, authenticity, and customs duties.
While there are certainly benefits to purchasing figures through Amazon JP, there are also some potential drawbacks that shoppers should be aware of. In this section, we will explore the pros and cons of shopping for anime figures on Amazon JP, providing readers with a better understanding of what to expect when using this platform to grow their collections.
The Pros
Cheaper Shipping Rates
Depending on your location, you can enjoy cheaper shipping rates on Amazon JP. Asian customers would benefit from cheaper shipping from Amazon JP. And I believe even customers from US, Europe and Australia can benefit from cheaper shipping rates due largely to Amazon's expansive supply chain network.
See Shipping Costs Right Away
Most retailers will not quote shipping costs at the moment you place your anime figure preorder. And this results in bad customer experience for shoppers. It's not uncommon to see people in figure-collecting circles complaining about surprisingly exorbitant shipping fees when they receive their invoice for their figure preorders. Amazon JP takes away this guesswork by including shipping costs the moment you place your preorders.
Faster Shipping by Paying Import Fees Upfront
If you order from Amazon JP, the system will automatically charge you an Import Fee Deposit if the cost of the figure exceeds the minimum threshold for levying customs taxes. This makes the shipping process smoother and faster at customs so you can receive your figures sooner.
This wasn't always the case before. A few years ago, I've avoided preordering from Amazon JP as it charges an Import Fee Deposit even when the amount of the figure I am buying is below the taxable threshold. Now, Amazon JP no longer adds an Import Fee Deposit on checkout if the order amount does not necessitate customs taxes. Good on Amazon JP for doing it right after so many years. If you need any clarification on Customs Duties and Taxes, you can check out this Help page.
If there are pros to using Amazon JP, there are also definitely some caveats. Right?
The Cons
Cannot Combine Shipping
One potential downside of ordering from Amazon JP is that they do not offer the option to combine shipping for multiple items that release on the same month. Does this mean that customers will need to pay separate shipping fees for each item they pre-order? Not really.
There is a neat hack that you can do here. After you click on the Preorder Now button on one figure, you can click Back or just open a new Amazon JP tab then you can see that the previous item has been added to your cart. You can then add as many figures as you want to your preorder using this method so you are only charged a single shipping fee for all your preorders.
You can see below I added three preorder figures to my cart.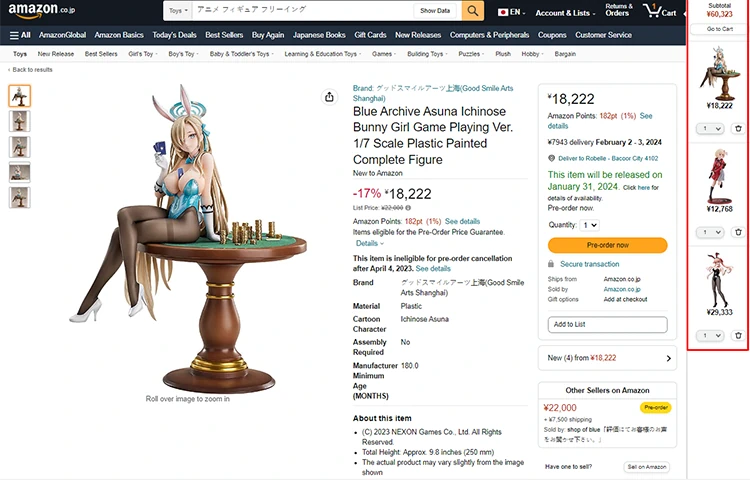 When doing this, the resulting shipping fee is usually lower compared to shipping out each item individually. Amazon will not be shipping all your figures in a single box all at the same time. Instead, each figure will be shipped individually as soon as they are in stock but you still pay the cheaper shipping fee.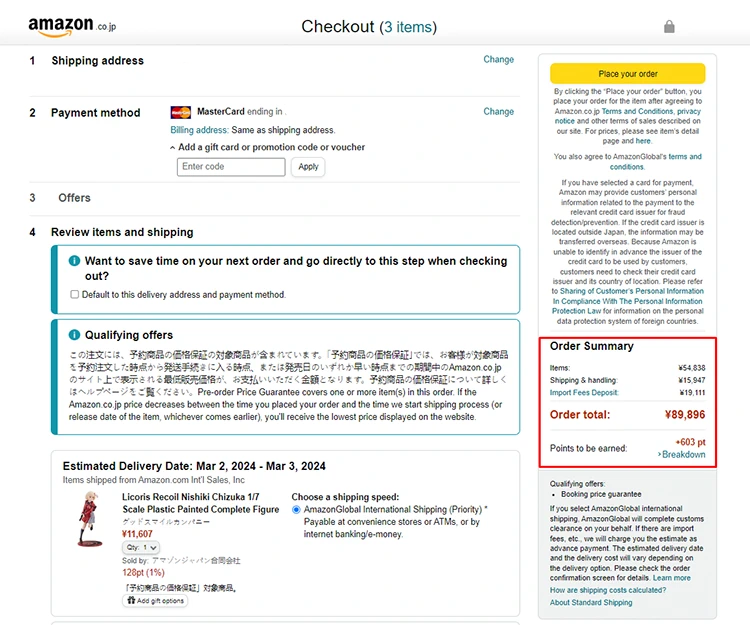 To Amazon, warehouse space is an important asset. Continuously shipping out goods as soon as they are in stock as opposed to keeping warehouse space stagnant provides more value to Amazon. It's just one of the perks that come with Amazon's massive supply chain infrastructure.
See how we actually turned that con into a pro?
Hunting for Rare Figures on Amazon JP
This is one aspect of Amazon JP that is understated but the truth is, you can hunt for rare and limited edition figures on Amazon. You already know that Amazon is also a marketplace for third-party sellers and this means anyone can create an account and sell on Amazon. This is a good thing for figure collectors as it puts us in touch with many other collectors who want to sell their rare and limited edition figures. Selling on Amazon, where you decide your own selling price, is much better than selling to Mandarake or other pre-owned stores, where they lowball the seller and then sell the figure at a significant markup.
Still, you have to be really careful when buying from third-party sellers in the Amazon JP marketplace as you can sometimes find bootleggers trying to pass off bootleg products as authentic. Do your due diligence before ordering by checking reviews and asking for actual pictures of the item. The language barrier isn't a problem anymore because translation apps exist.
To Aid in Your Quest of Buying on Amazon JP…
To aid you in your quest of buying figures on Amazon JP, I have prepared some links that you can click below to find anime figures. These are affiliate links and I may earn a small commission for purchases made through these links.
Enjoy shopping on Amazon JP!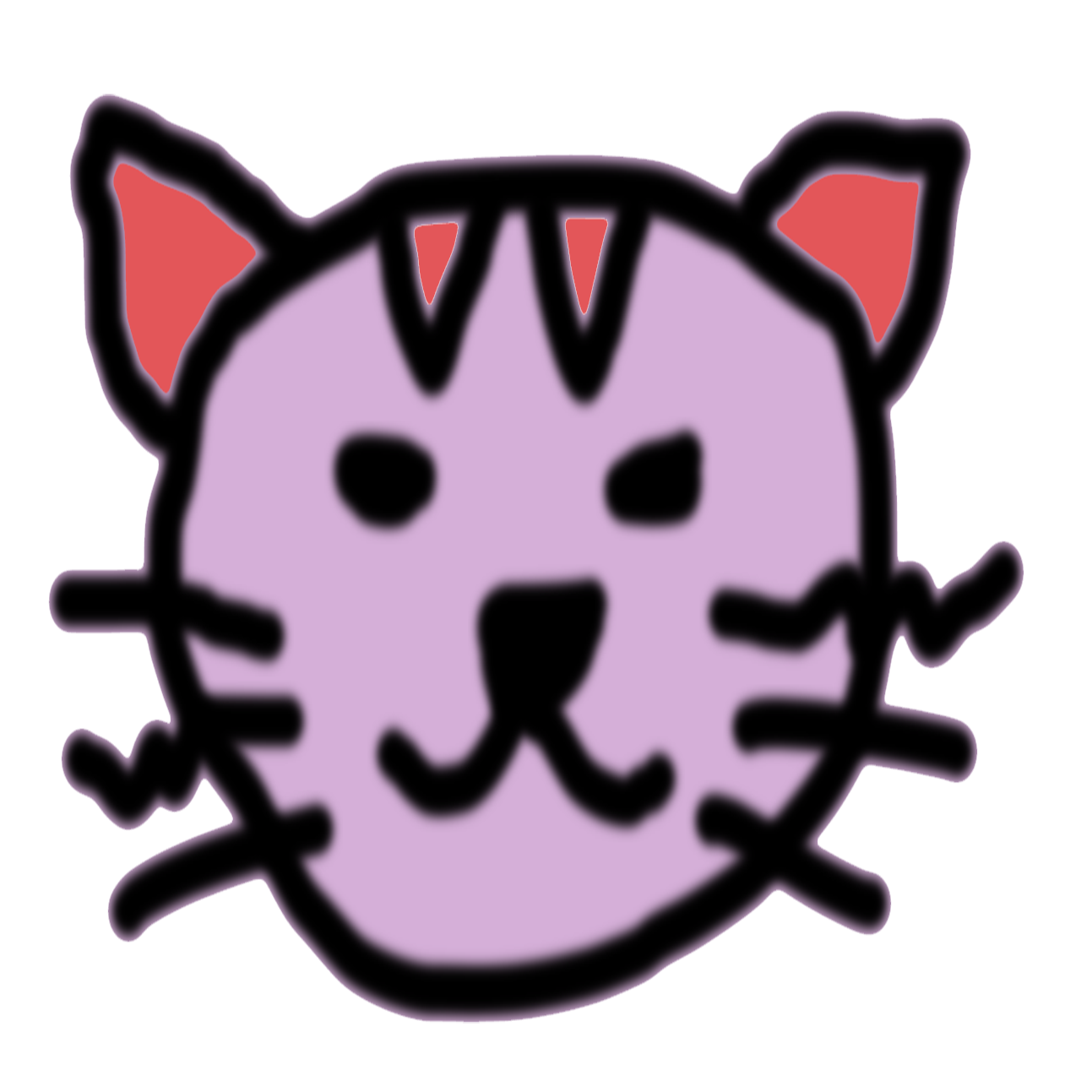 I started the NekoFigs blog in January 2021, 5 years after I've started collecting anime figures. It all started with one humble prize figure of Saber Lily which was bought on a whim. Now, I face the big problem of how to deal with over 200 empty boxes.