Who isn't fond of a good bargain especially for figures that usually cost an arm and a leg? If you spot a really good deal for a figure, chances are you are getting a bootleg. You wouldn't want a bootleg. You want a pretty waifu or a dashing husbando. If you get a bootleg, whether intentionally or unintentionally, you might get something like the image to the right.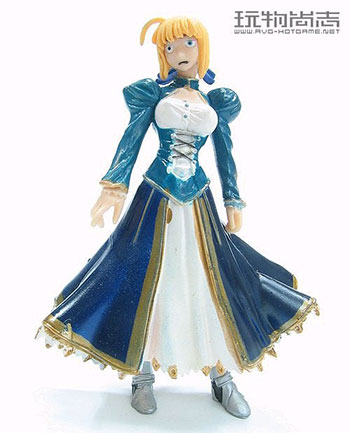 Why Avoid Bootlegs?
As mentioned above, you'll be getting an ugly imitation, sometimes of freakish proportions. The second reason you should not get a bootleg is to support the creators so they can continue to deliver good quality anime, video games, and of course, more quality figures. So if you want to keep enjoying their stuff, buy only genuine figures and merchandise. Being anti-capitalist isn't an excuse.
Also, did I mention that bootlegs could be leaking toxic chemicals?
How Can You Avoid Buying Bootlegs?
Buy Only From Trustworthy Websites
Here's a list of trustworthy websites that don't sell bootlegs.
Avoid Buying From Shady Sites
And here's a list of websites which you should be wary of buying figures from. I'm not saying all figures sold on these sites are bootlegs, but there's a high chance of getting bootlegs here. Check reviews and seller ratings. If the figure is way below market price, then it's definitely a bootleg. If it says it ships from China or China version, that's probably a bootleg. While many figures manufacturers have moved their production lines to China, buying from websites with a bad reputation will net you a bootleg.
Amazon
Alibaba
AliExpress
Taobao
Wish
Ebay
Lazada (for SEA)
Shopee (for SEA)
If the Price is Too Good to be True, It Probably Is.
You might think you just caught a good deal and you hurriedly went for the checkout button. Stop and think for a moment. Look for seller reviews or product reviews. You might find some disgruntled customers complaining about poor packaging and poor customer support, and that's normal. Even the best e-commerce sites get bad reviews every now and then. If you find anyone complaining about getting a bootleg from that site, then that's a major red flag.
Check the Quality of the Figure
Even genuine figures may have imperfections but they are not very pronounced. If you see a paint issue somewhere, don't immediately assume it's a bootleg. Inspect the figure closer. If there are more issues, be wary. Some bootleg manufacturers have actually become quite good that it is sometimes difficult to differentiate between a genuine figure and a bootleg. Compare with pictures of the actual genuine figure. You can browse for pictures on MyFigureCollection.
Check the Quality of the Box
Inspect the box closely and if you see any spelling errors, odds are it's a bootleg. Bootleggers advertently misspell logos to avoid blatant copyright infringement. Some actually do away with the logo entirely. Also, there might be minute differences in the box designs between different release versions of the same figure. For example, the original release of Nendoroid Ahri came in a black box while the second release came in a white box.
Look for the Authenticity Sticker
Since we're talking of boxes, look for the authenticity sticker. If you find one, then good. If you don't, do some research if that figure actually comes with authenticity stickers. Not all figures have authenticity stickers.
Check if There is a Known Bootleg Version of the Figure You are Eyeing
Again, MyFigureCollection is your resource for finding out if a bootleg exists. Just find the entry to the original figure and if a bootleg exists, you can find the text:
Warning: a counterfeit version of this item exists.
Check out this entry for Good Smile Company's Tenshi scale figure.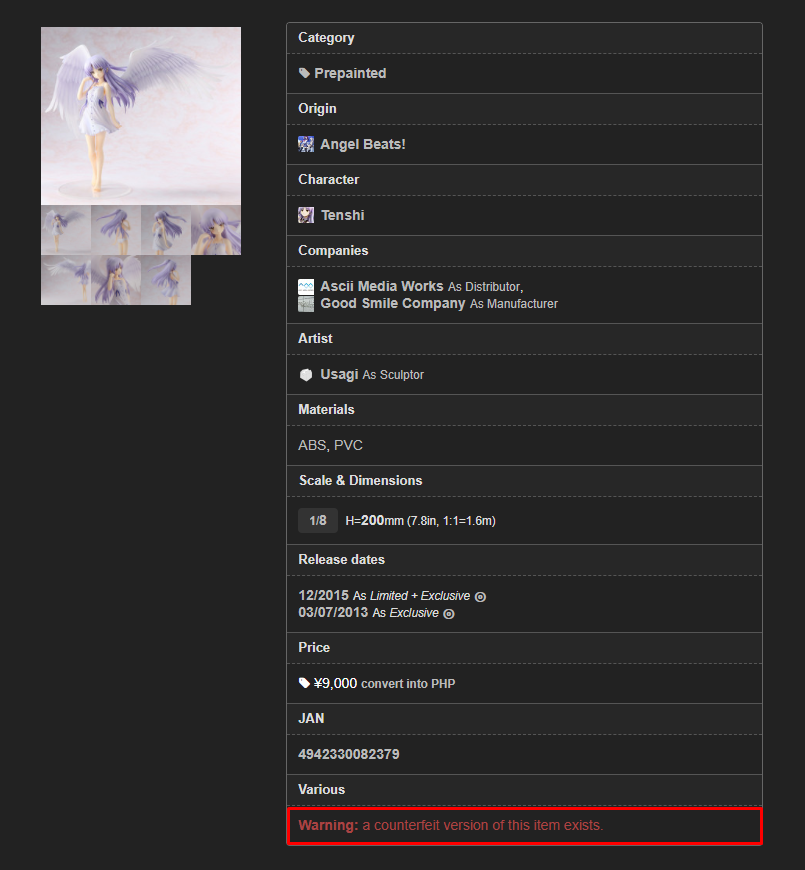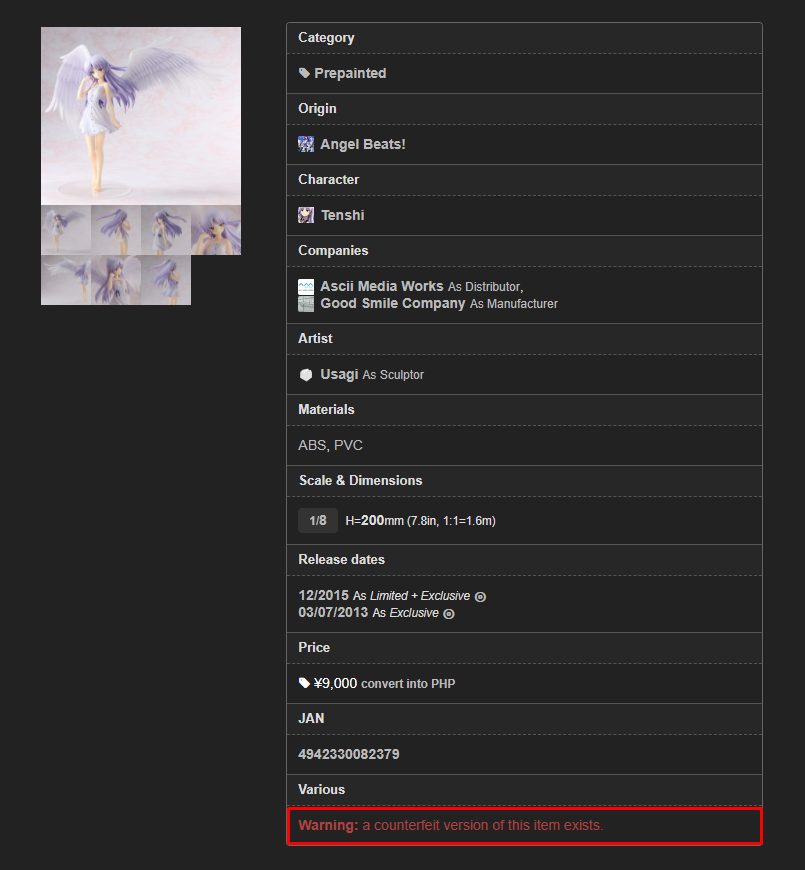 Clicking on the warning text will show you all uploaded images of the bootleg which you can use for reference.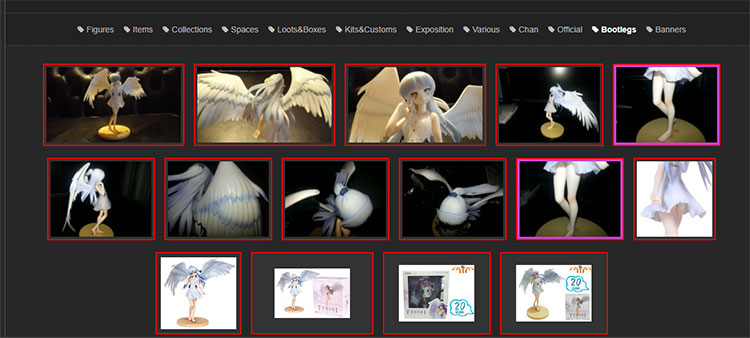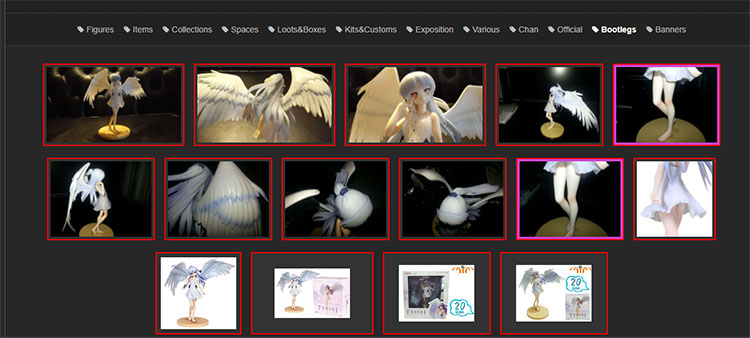 What if You are Buying from Someone Else Online?
Exercise caution if you are buying from someone you met online on MFC, Reddit, or perhaps Facebook. Some people will actually try to sell you bootlegs while claiming the item is genuine. Here's a checklist that you can follow to determine if you might be getting a bootleg.
Check the seller's profile. Is he using a fake account? Does he have actual friends? Does he have posts that have actual meaningful conversations? How old is the account?
Is the price too good to be true? If the selling price is too low, it's probably a bootleg.
Ask for pictures of the actual figure and the box. Just to be sure the seller isn't just grabbing a photo from the internet, ask him to take a photo of the figure with a piece of paper with a custom message.
Compare the picture of the figures with actual pictures on MFC.
Ask the seller where he got it from. If he bought it online, ask him to show you the Order Confirmation email.
Ask for a picture of the authenticity sticker from the box.
I Might Be Buying a Bootleg and I Want To Take the Risk
Is your inner voice saying something like this? All hope is not lost. If you are buying online and really want to take a risk, make sure you use a secure payment method with customer protection. You can use Paypal or credit card payments. Do not use money transfer using wallets, check payments, bitcoin, or direct bank deposits. If you pay using a payment method with customer protection, you can request a refund if you do get a bootleg. Do note that getting a refund might take weeks or even months so it will be a while before you get your money back.
Remember, there are plenty of shady sellers out there. So be careful you don't buy a bootleg. And did you know that bootleg figures could be leaking toxic chemicals?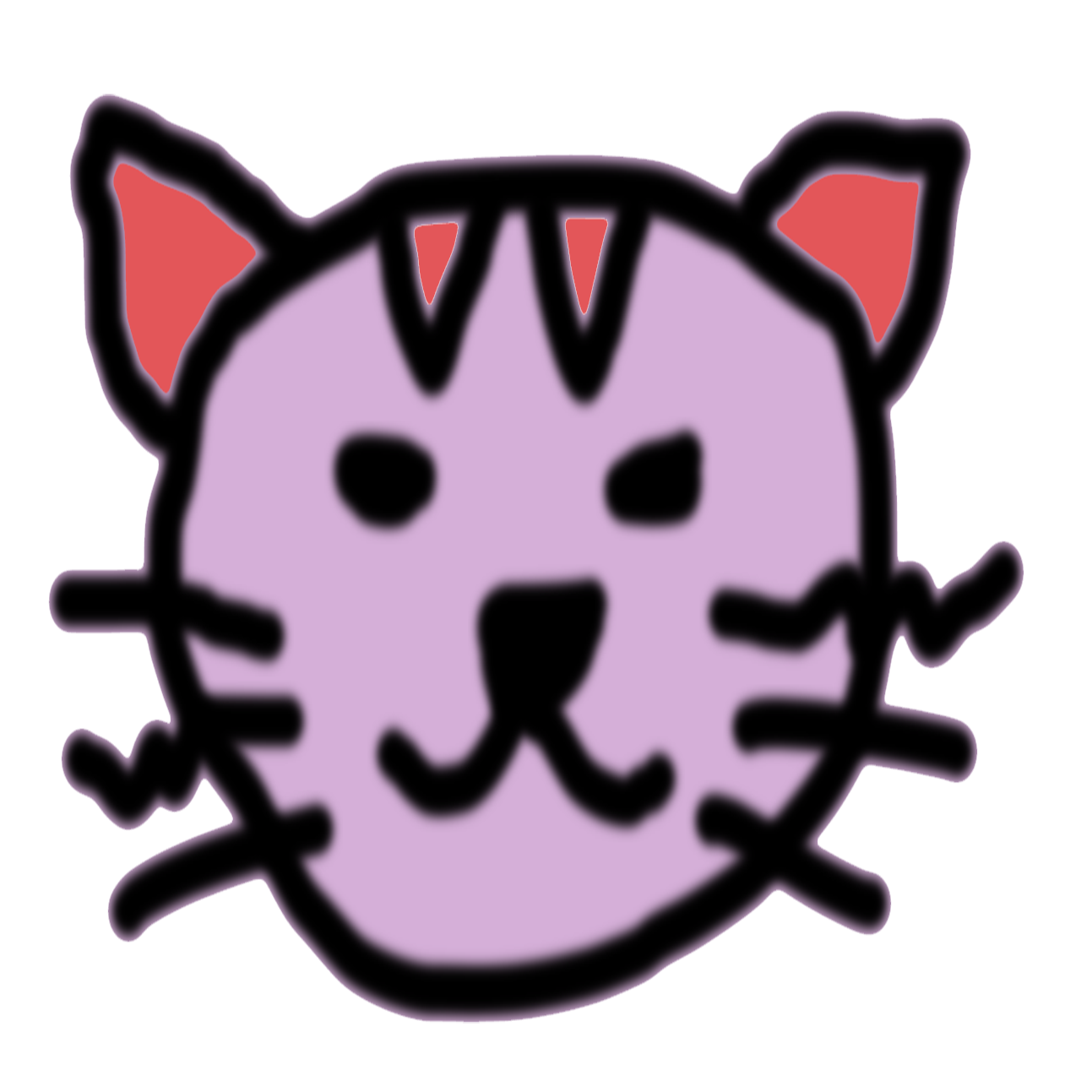 I started the NekoFigs blog in January 2021, 5 years after I've started collecting anime figures. It all started with one humble prize figure of Saber Lily which was bought on a whim. Now, I face the big problem of how to deal with over 200 empty boxes.