Both PC gaming and anime figure collecting can be very expensive hobbies. For the former, investing in a gaming rig that can play any game on Ultra settings can cost you over $1,500 to upwards of $2,000. After you build your gaming rig, I'm sure you'll be mighty proud of it so you'll try to pimp it up. You have a glass case and you add some extra RGBs and decide to add a Nendoroid or a very expensive figure.
And Now the Question, Should You Put Anime Figures Inside Your Gaming Rig?
There is no simple answer to this question. It all depends on your setup. One reason to not put anime figures inside your gaming rig is because of the amount of heat inside the PC case. Heat and sunlight are the primary enemies of anime figures. Most anime figures are made of PVC plastic and they bend and melt when exposed to extreme heat. However, if you have a pretty good cooling system, then putting a figure in your PC should not be a problem. You don't even need liquid cooling. Just fans are enough as long as you have good enough airflow to keep the temperature down.
I've asked several people who actually put their figures in their PC cases. To be honest, I expected horror stories of figures bending, leaning and melting just because of the heat. On the contrary, everyone who responded has confirmed that they put figures inside PC cases for months, even years, without the figures sustaining any kind of damage.
Will My Figure Melt Inside My PC Case?
Not likely. Unless something is seriously wrong with your PC, temperatures will not go anywhere near the melting point of PVC plastic. However, if your PC gets hot enough, there is a possibility that your figures may bend, lean or become deformed over time.
Will Putting Anime Figures in My PC Case Cause a Fire?
Not likely. While PVC by itself will not easily catch fire, the addition of plasticizer in the figure manufacturing process causes PVC to become flammable.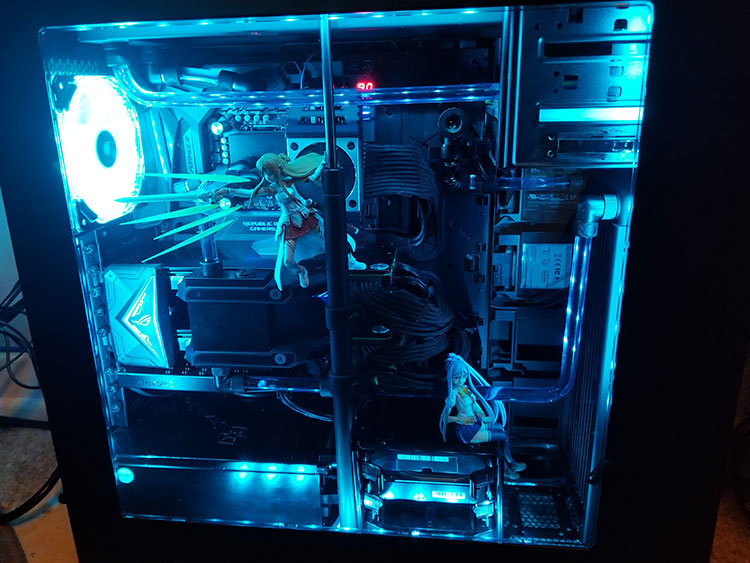 PVC Melting Point and Average Temperature in a PC Case
PVC has a melting point of 100 °C (212 °F). To put things in perspective, under normal load, a CPU operates at a temperature of 40 °C (104 °F) up to 65 °C (149 °F) on higher loads. GPUs can get even hotter. Under a normal load, a GPU operates at a temperature 65 °C (149 °F) and up to 85 °C (185 °F) for heavier computing or modern gaming. However, PVC already starts softening even before it reaches melting point temperature. PVC figures already have plasticizer in them which makes them more bendable compared to regular untreated PVC. Essentially, PVC figures require less heat to become bendable.
Remember you can actually use a hairdryer or even hot water to fix leaning issues in figures. A hairdryer operating at 49 °C to 60 °C (120 °F to 140 °F) is already capable of bending figures so if the air temperature inside your PC case is anything close to that, putting figures in your PC is definitely a no go. Some PC utilities can help measure CPU and GPU temperatures but not air temperature. You'll have to find a thermometer and put it in your PC case for several minutes so you can get an accurate measurement of the air temperature inside your PC.
If the air temperature in your PC case goes over 40 °C (104 °F), I would tell you to think twice about putting your figures inside the case. That temperature is already too hot even by tropical country standards. If the air temperature in your PC case is around 32 °C (90 °F), then that is safe. This is pretty much room temperature where I am.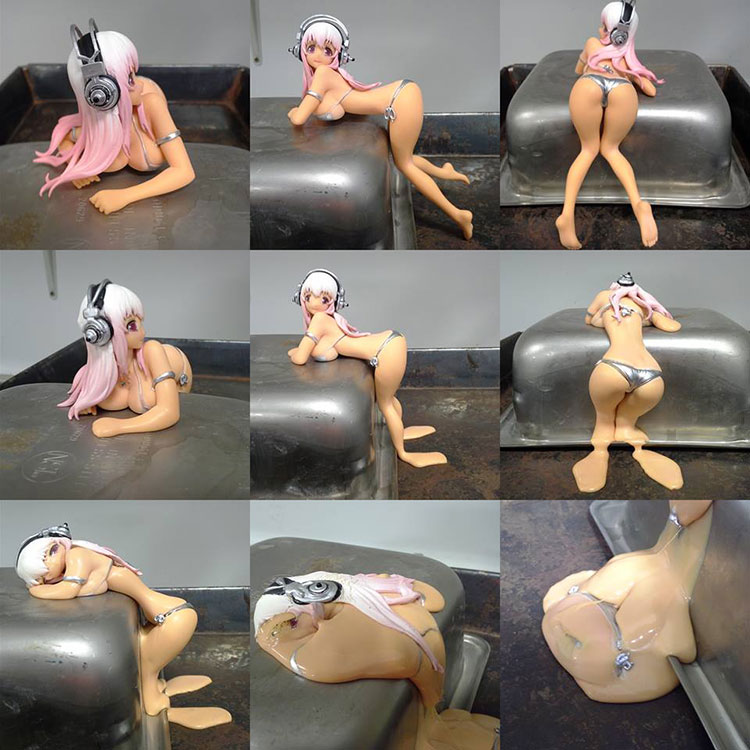 Precautions to Take Before Placing Your Figure Inside a PC Case
If you decided you want to put a figure inside your PC case, then I recommend taking a few precautions.
Just Take a Quick Pic to Post on Social Media
Despite people saying their figures don't get damaged when putting them inside a PC case, I would still advise you to reconsider. Anime figures dislike heat. You can consider putting the figure inside your case for a minute then snap a quick pic if you just want to flaunt your figure and your rig on social media. And then we'll have more people asking if it's safe to do it.
Make Sure Your PC Has a Very Good Cooling System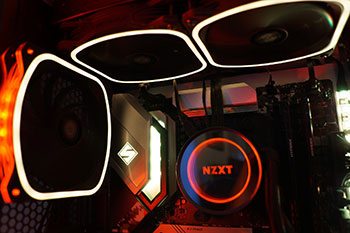 I'm talking about having a spacious case with good airflow and liquid cooling. You'd want to know the air temperature inside your rig. Not the temperature of your specific PC components. Put a thermometer inside and play a modern game for several minutes then check the temperature. If it hits over 40 °C (104 °F ), you'll just risk destroying your figures. Improve your cooling system or just give up putting your figures in your case.
Don't Play Resource-Intensive Games and Don't Do Heavy Computing
Resource-intensive games will heat up your rig and the heat may damage your figures if temperatures get too high. Seems counterintuitive, but it is what it is.
Choose a Figure That Has No Parts Prone to Bending
As I already mentioned, the heat inside the PC case can cause figures to bend and deform. So choose a figure that is not likely to bend and deform. Figures that stand firmly upright or are sitting down are good choices.
Choose a Figure That is Standing Firmly Upright or is Sitting/Lying Down
If a figure is standing firmly upright and has no parts that may bend then that's a good choice. If the figure is lying down or sitting down, that's even better. Noodle-stopper figures by FuRyu come to mind. Since they are made to cover instant cup noodles while they are cooking, I suppose they are meant to withstand some amount of heat. Probably not hours on end though.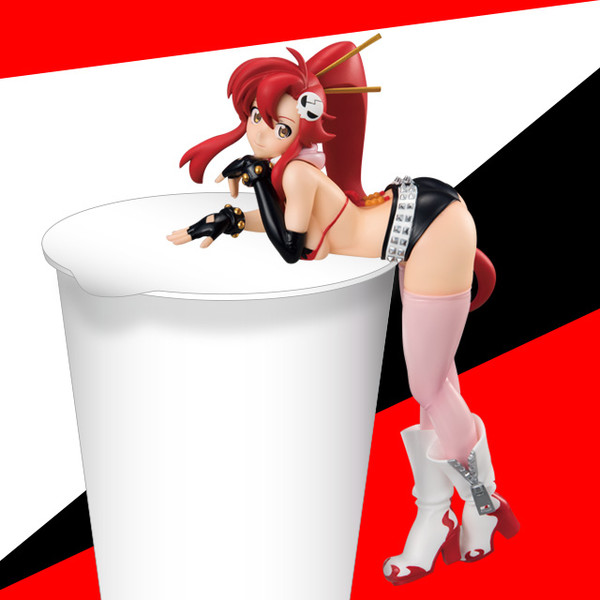 Choose a Cheap Figure That You Wouldn't Mind Getting Damaged
I wouldn't put a $200 figure in my PC case. I wouldn't be able to stomach destroying a figure in that price range. However, a prize figure worth $10 or less would be fair game. Pop-Up Parades are also a good choice since they are relatively cheap.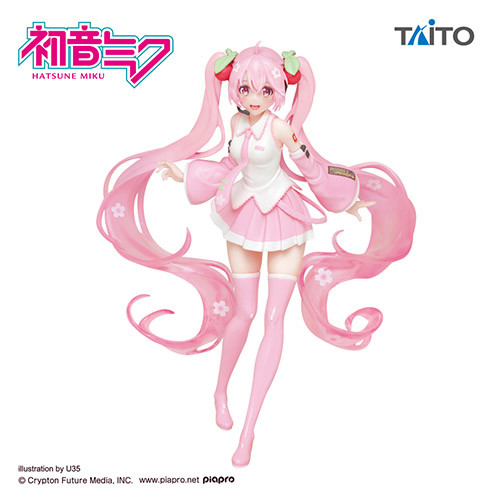 Acrylic is a material that is more heat resistant compared to PVC. Acrylic has a melting point of 160 °C (320 °F). So those small cheap acrylic figures would do well inside a PC case. And I'm pretty sure those RGB lights would look good reflecting on those acrylic plates.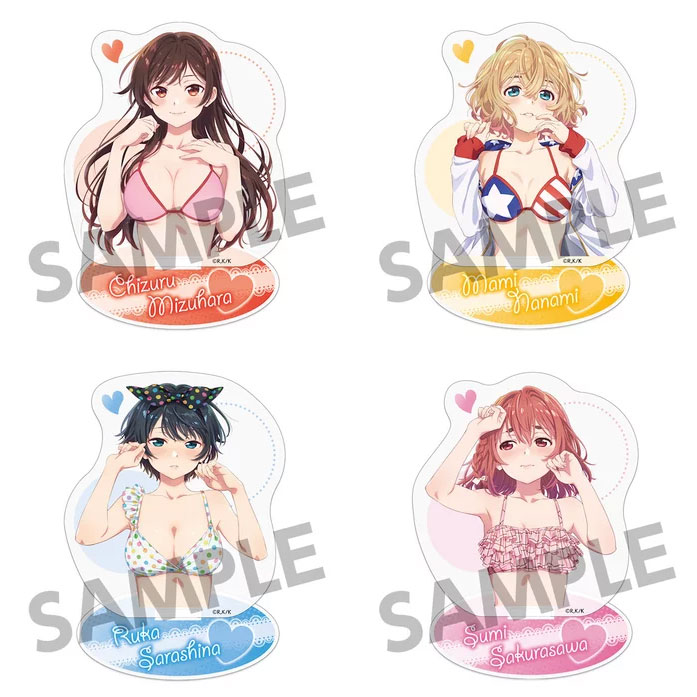 Nendoroids are also fair game. They're cute and not that expensive at around $45 each.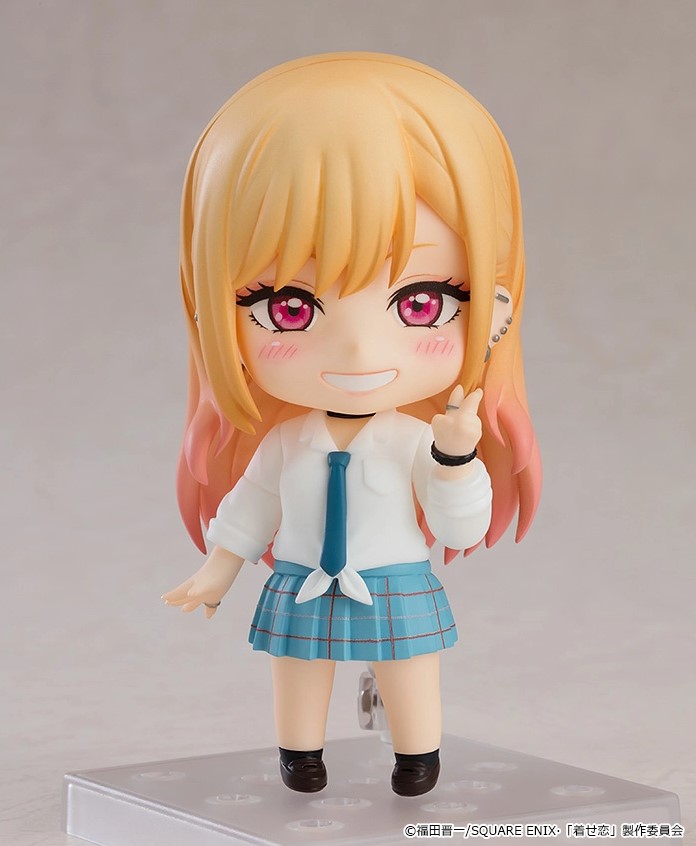 Would Dust Be a Problem Too?
At first, I thought dust would be a big problem if you display the figures inside a PC case. That doesn't seem to be the case, however. At least according to people I've talked to who've actually done it. Collectors who put figures in their PC cases say that the figures inside the case don't really get any dustier than figures you leave displayed in the open.
In any case, whether you want to put expensive figures in your PC case is up to you. Do what makes you happy but know that you are responsible for your own actions. Melted and deformed figure or not, that's all on you. So before you decide to put your figures in your PC case, give it a second thought.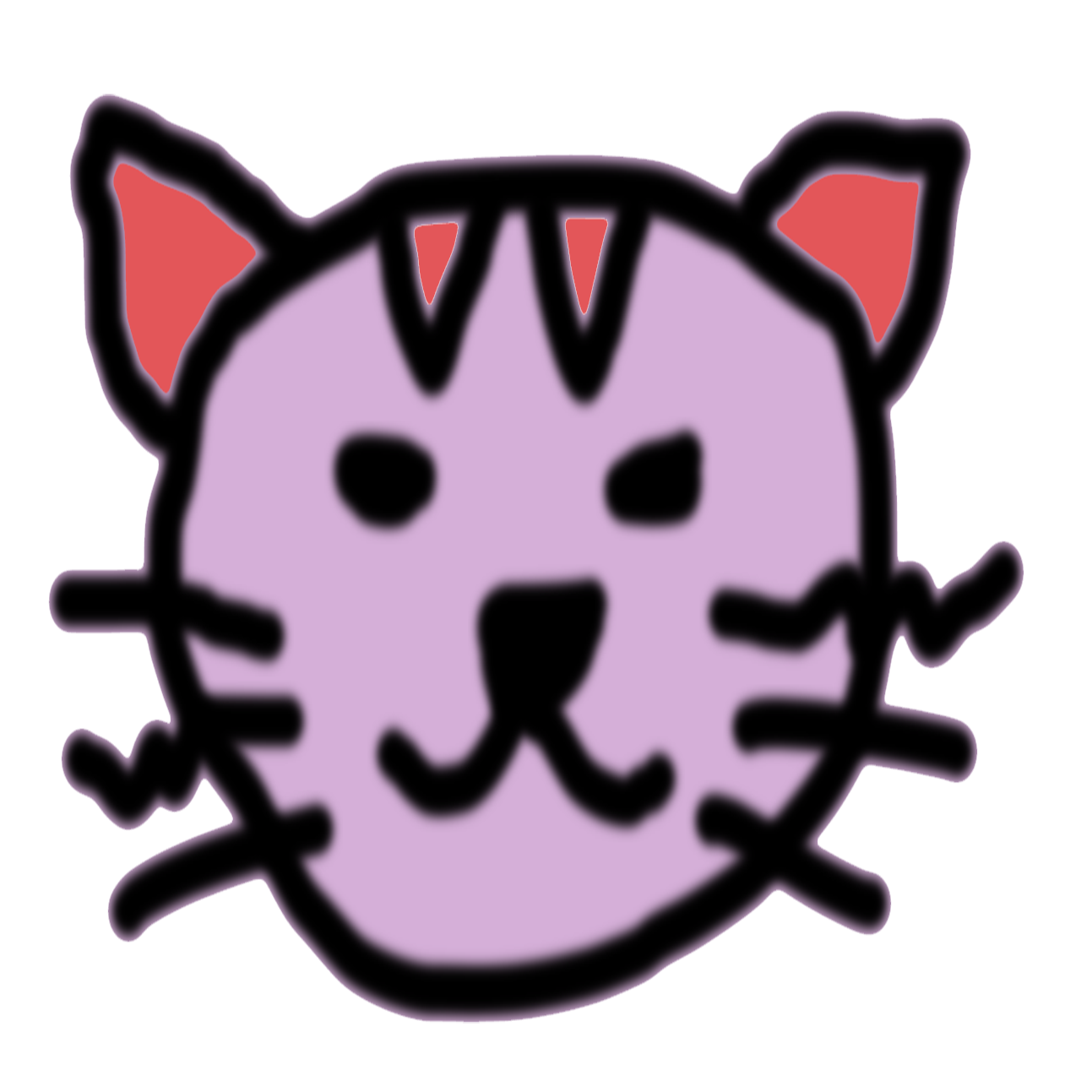 I started the NekoFigs blog in January 2021, 5 years after I've started collecting anime figures. It all started with one humble prize figure of Saber Lily which was bought on a whim. Now, I face the big problem of how to deal with over 200 empty boxes.