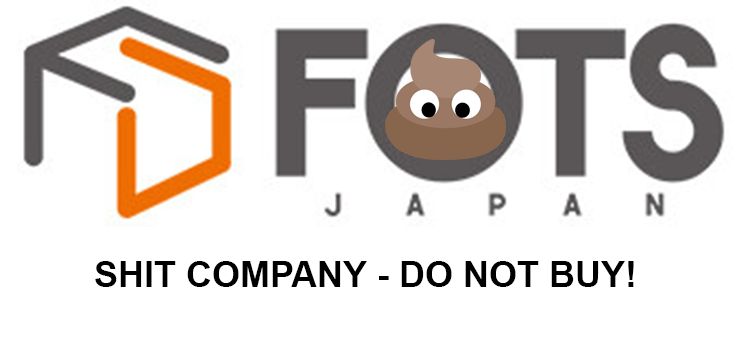 I don't mean to smear any company's name (only when they deserve it) but I believe I am doing a service by telling you which companies deliver shitty figures so you can get good value for your money and not get ripped off.
If you are the type of collector that cares a lot about the quality of the figures that you are spending your hard-earned money on, this post is for you. To preface this, most figure manufacturers do deliver good quality creations that keep us hooked. And then are also those bad egg companies that create products with shoddy workmanship. They create good prototypes and take good photos to build hype on a figure during pre-production but the end product ends up nothing like the presented prototype.
Now I am of the belief that everyone deserves a second chance but to see these companies pull off this kind of shit over and over again without improving on their craft, I feel bad for the people that they lure in and buy their figures. If a company does badly, they deserve the bad publicity that comes with it.
I have initially decided not to feature any of these companies on this blog and will not be linking directly to any pages that sell their figures even if that means missing out on affiliate monies. I have since changed my mind and will discuss their figures so that the community may be informed.
Here are Worst Companies That You Should Never Buy From
FOTS Japan, PULCHRA, B'Full, Apricot Blossom, Insight – They are sister companies.
It has been several years since FOTS Japan started. PULCHRA has been around for a long time. PULCHRA has rebranded to B´full. And FOTS JAPAN has rebandred to B´full FOTS JAPAN. Apricot blossom has also rebranded to B´full FOTS JAPAN. They are all literally the same company.
On this blog, I usually say you are free to buy what you want if it makes you happy. However, I will tell you this time that you should not buy any figures made by these companies under any circumstance. Do not support companies that do not put value on the quality of products they deliver. If you do, you are letting on that this practice is okay and you are giving them an incentive to keep delivering low-quality products.
Aside from poor sculpt and poor paint job, the most glaring problem with the figures these companies make is that the figures usually arrive broken due to two reasons. The first reason is poor packaging. Packaging is so bad there's only a small chance that the figure arrives unscathed. Even if the figure arrives in one piece, you have to hope the one you get is free from manufacturing defects which is rife with these brands.
The second problem is that their figures break easily. This is because they use brittle materials. They use PMMA (also known as acrylic glass or acrylic resin) and polyurethane. All other companies use PVC and ABS. While some figure manufacturers also make use of brittle resin to make resin statues, these are well packaged and rarely arrive broken. In this case, when you combine brittle material with poor packaging, you will most likely get a damaged figure in the mail.
These companies are so bad that retailers are putting warnings on product pages that their figures might arrive broken and you are ordering with full knowledge of this. Solaris Japan even went the extra mile by actually opening the packages to manually add extra padding to make sure figures arrive in one piece. You can imagine a company doing this because they are bombarded by so many refund requests and quality complaints that they had to intervene.
For some reason, they also mention that the manufacturer cannot honor refunds or replacements. This goes to show that these companies don't even stand by their products. So why should you?
If you think you can get a replacement, that's not happening.
Should your item be damaged upon receipt, please understand that the manufacturer will not be able to assist with refunds or replacements. Generally, the manufacturer offers to repair the item by gluing pieces back together, but shipping costs both ways are the responsibility of the buyer and repair time normally takes up to 3 months, although it can take longer. 
Some say these companies use 3D printers to bring their costs down. 3D printers are good only for symmetrical designs so they are not ideal for figures. They don't work well for printing items like clothing.
The worst part, despite all these, is that they charge the same prices as other AAA figures of exceptional quality. Imagine grabbing a random rock in your yard and selling it with the price tag of a precious stone. It's highway robbery that takes advantage of the uninformed and only serves to line the pockets of executives.
Here's yet another horror story from a FOTS Japan figure. I'm not just making this stuff up.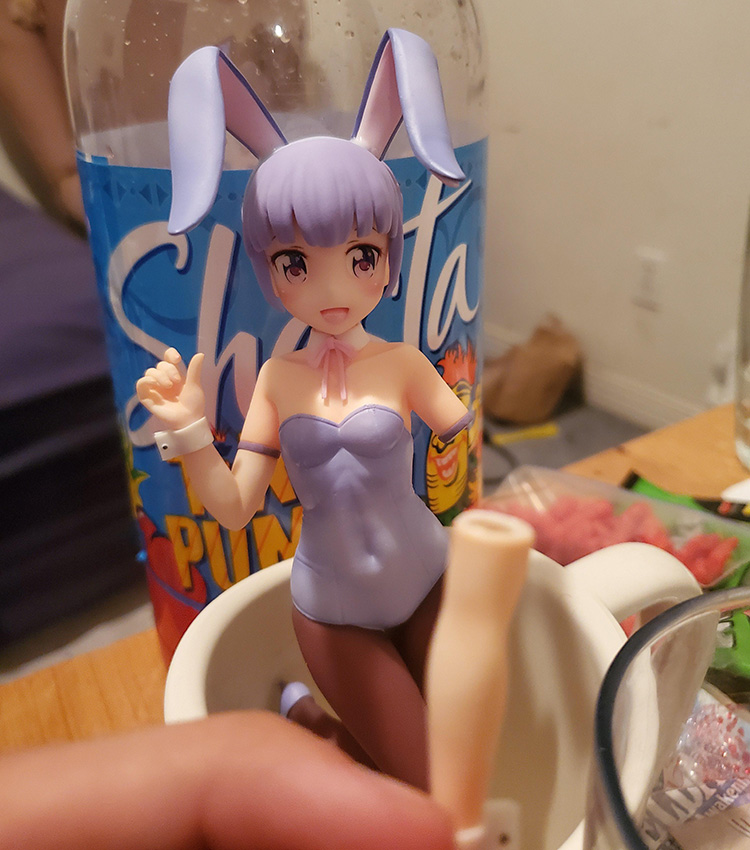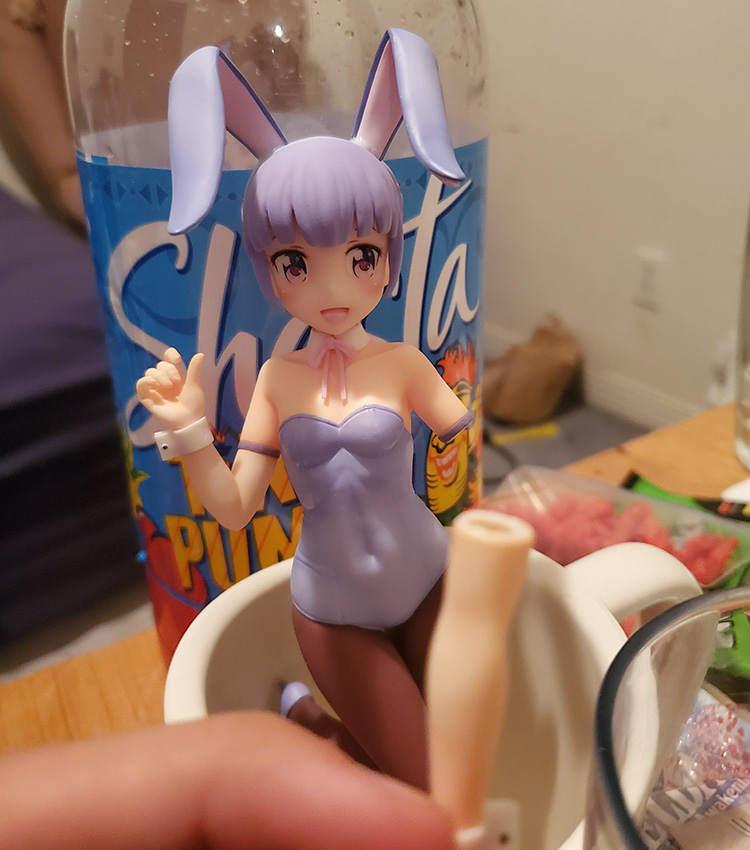 Griffon Enterprises
Before FOTS Japan and the rest of their merry crew came around, Griffon Enterprises held the title for shittiest figure manufacturer. They are now bankrupt but they did improve on their quality before their demise. On that note, if you are looking at the used figure market, you should avoid buying figures made by Griffon Enterprises.
Union Creative, Eighteen, Sentinel, Di molto bene, Lechery, Kaitendoh, Bell Fine
These companies are not as bad as the worst companies mentioned above but they've been known to make a lot of blunders that buying from them is still a gamble. Union Creative makes some large figures but the quality is not the best. Lechery, Eighteen, Sentinel, Di molto bene and are usually hit or miss when it comes to quality. Kaitendoh and Bell Fine appear to be trying too hard to be mediocre. The price is usually not worth the quality you get. I would not recommend buying from any of these companies.
There are too many figure companies to put a label on everyone's level of quality. Many have already gone kaput. I reckon their level of work had to do with it. So if you are looking to buy a figure from a company you know nothing about, it is best to do your research first.
Then again, some companies do learn from their mistakes and improve on their craft.
How Do You Avoid Bad Figures from Bad Companies?
Lucky for you, you can avoid pre-ordering figures from bad companies if you just do a little research. Just head over to MyFigureCollection.net and search for the company name to find the company page. There you can find a list of all figures made by that company. Peruse the comments section of the figures they have made that have already been released. You can usually find people's comments on the quality of their products. If you do this, you can easily spot the bad eggs.
Even Good Companies Make Blunders Every Now and Then
Even the good figure manufacturers make blunders every now and then. You could receive AAA figures with broken parts and that's fine because you know these companies are committed to the quality of their products. A few blunders, especially if unintentional, don't make them bad companies. If you are dealing with a good company that stands by the quality of its products, you can get replacements for damaged items. You only need to contact them or your retailer to arrange for a replacement. But if you order from a bad egg of a company on impulse and you receive something broken (especially with retailer warnings already plastered on the product pages), that's on you..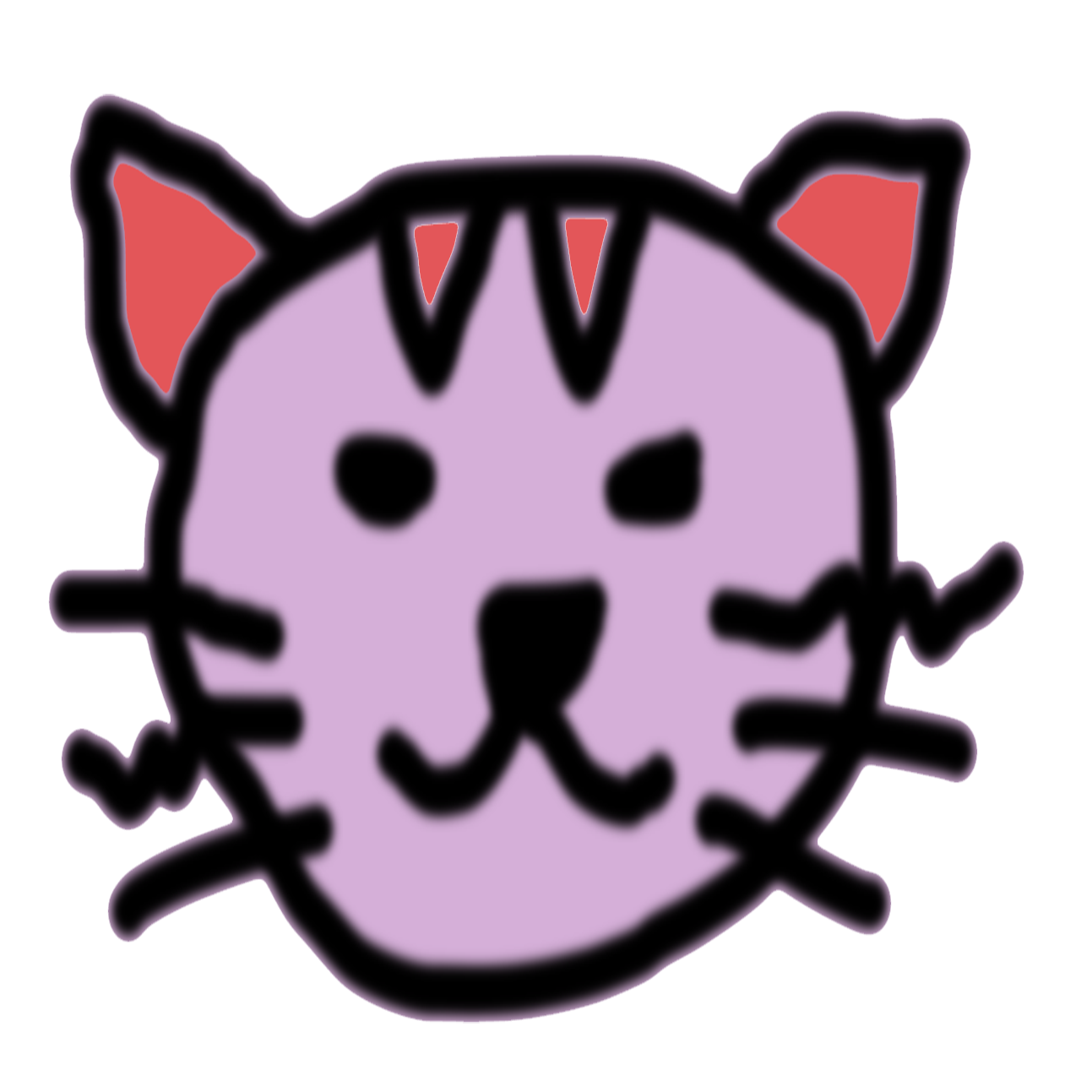 I started the NekoFigs blog in January 2021, 5 years after I've started collecting anime figures. It all started with one humble prize figure of Saber Lily which was bought on a whim. Now, I face the big problem of how to deal with over 200 empty boxes.