Look at that. We're already at Part 3. How time flies! This time around, we're introducing Amazon JP preorder links. If you need help, you can check out our recent guide on how to preorder anime figures from Amazon JP. Again, I'd really really appreciate it if you can use my affiliate links when preordering. It's the red buttons you can find throughout this post.
Majo no Tabitabi – Elaina – 1/7 – ~Early Summer Sky~ (Good Smile Company)
While there are many figures of Elaina in the aftermarket, I'd have to say this is in the running to be her best figure.
If you are looking for alternatives, FuRyu's Elaina is not a good option even considering this was released before FuRyu went crazy with their prices. There is a glaring issue here. Many of those who preordered her were greeted with a broken broom out of the box. This doesn't seem like an isolated case as it happened to a lot of people. And since this is FuRyu, the quality isn't great.
Spiritale's figure of Elaina could also be a good one but it doesn't even have a prototype yet. On that note, this GSC figure is still the top contender for the best figure of Elaina
Should you preorder this? If you need a figure of Elaina, this is the best option.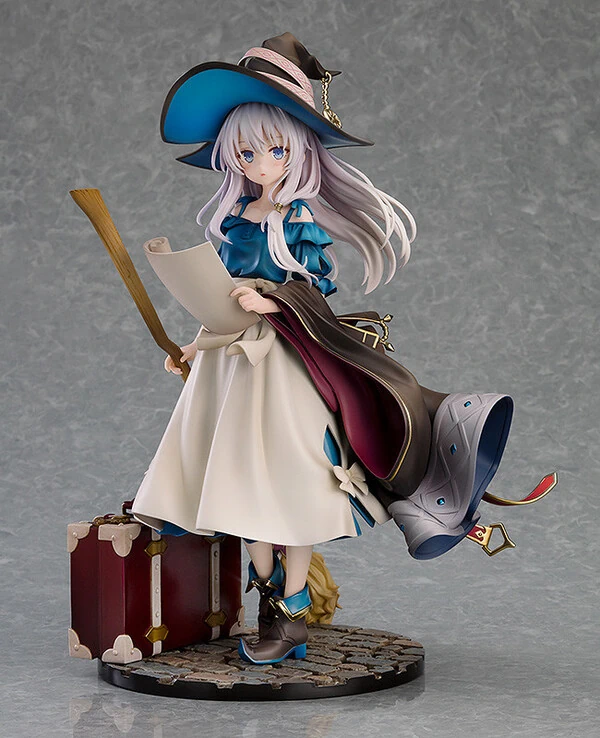 Azur Lane – Chapayev – B-style – 1/4 – White Cavalier's Respite (FREEing, Union Creative International Ltd)
This turned out way better than I expected it to be. She just looks so pretty I wish they'd do a 1/7 scale for 1/7 scale collectors like me. FREEing's 1/4 scales are just too large and too pricey for many people.
The figure doesn't have all the accessories present in the skin this figure is based on, but this is nonetheless an excellent-looking figure. The price might be a tad exorbitant. To be fair, all 1/4 scale figures are.
On a related note, they should make the faux fur base big enough to fit her in her entirety. Promotional photos currently show her in a tiny round faux base. Faux fur is cheap. Actually, if you don't already use faux fur on your display shelf, I recommend adding some.
Should you preorder this? You know you want her.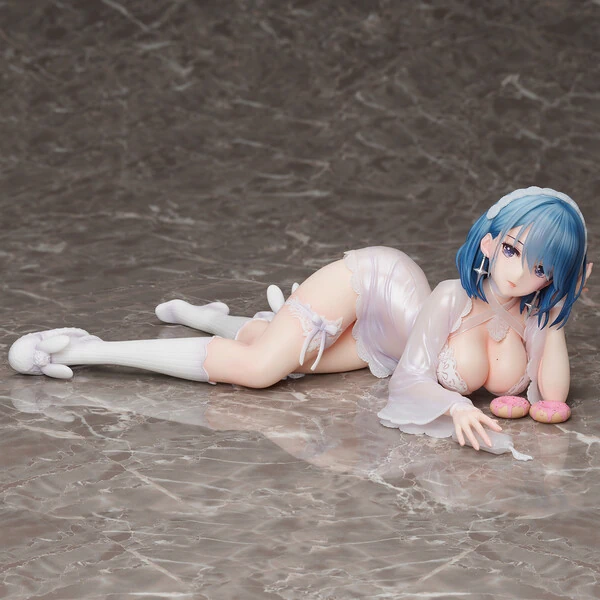 Otonari no Tenshi-sama ni Itsunomanika Dame Ningen ni Sareteita Ken – Shiina Mahiru – F:Nex – 1/7 (FuRyu)
Considering the popularity of this series, I'm sure a lot of folks are already gushing about their new waifu getting a new figure. And in some weird twist, FuRyu actually opened preorders at a decent price.
Is this FuRyu's redemption arc? I know I've always been giving FuRyu a lot of flak on my preorder roundups, but they did good on this one. I give credit where credit is due. They know the series is popular and that they can cash in more if they offer a fair price.
Overall, the figure looks well-made, The pose, the paint and overall design looks nice. Her thighs are also made of actual cloth. However, I'm not counting on FuRyu to deliver a perfect product. Expect some minor production imperfections like paint splotches, glue stains, etc. You might see this comment as an exaggeration, however, this is only based and my own and the experience of many other collectors when ordering figures from the F:Nex line.
So, if you're like me who is worried about the quality of this FuRyu release, you have to know that there are alternatives. She has some prize figures coming out. But what you should be really looking forward to are her upcoming scale figures. This one from Spiritale should be a top contender from the currently announced figures. And then there's also this one from eStream which does not yet have a prototype.
If you're on a budget and want something cute, getting her Nendoroid is always a good option.
Should you preorder this? All up to you. Would I preorder this? I've been thinking about it but I guess I'll just wait for her Spiritale figure. But that's just me. You do you.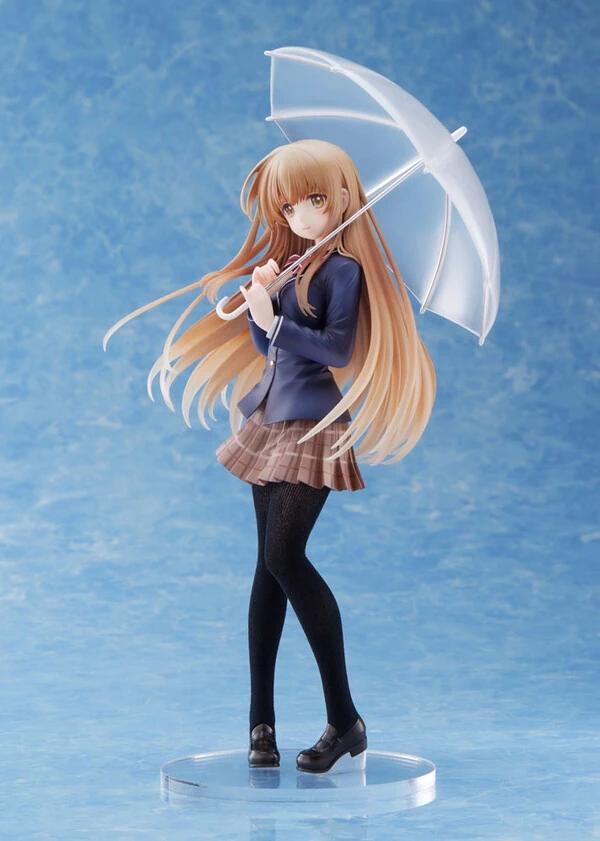 Star Trek – Bishoujo Statue – Vulcan Science Officer – 1/7 (Kotobukiya)
Dad collectors are screaming right now with this bishoujo Mr. Spock. Though Star Trek was a little ahead of my time, I do have to say that this figure looks really nice with a fair price to boot. It's a simple figure with just a big enough base that doesn't take up a lot of space. The Kotobukiya's bishoujo statue line being based on Shunya Yamashita's artwork puts it in a league of its own.
Should you preorder this? If you're a Star Trek fan, definitely.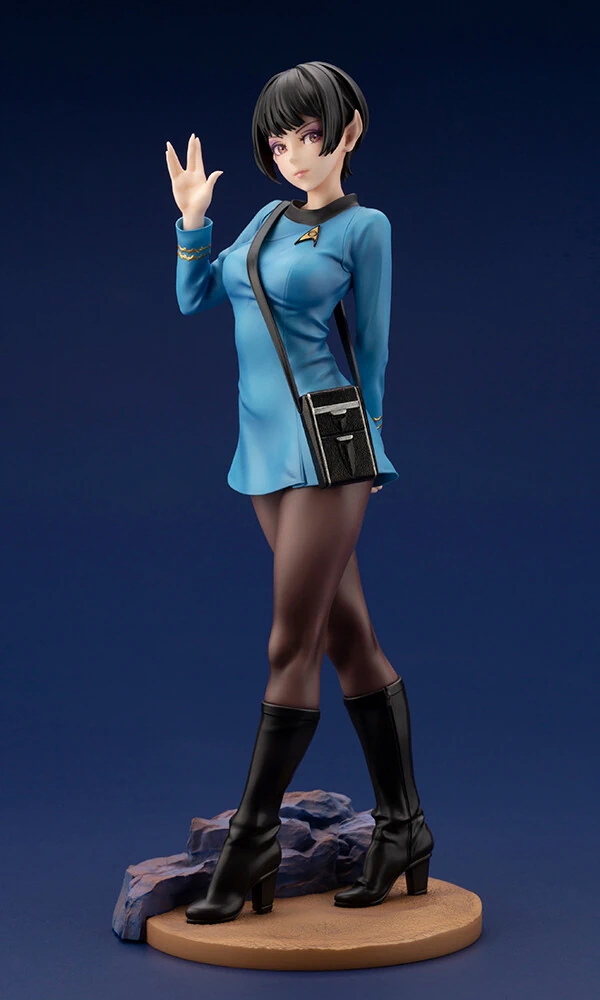 Re:Zero kara Hajimeru Isekai Seikatsu – Ram – Rem – F:Nex – 1/7 (FuRyu)
Seriously FuRyu! Just go eff yourself. No one is amused that you are creating a Rem and Ram figure with yuri and incest themes, especially not at that price.
Should you preorder this? Nope.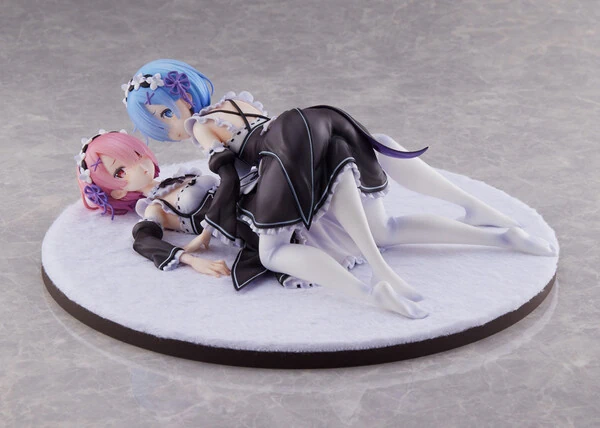 Vocaloid – Hatsune Miku – 1/7 – 39's Special Day (Spiritale)
I'm not sure what I think about this figure. First off, it looks really good and has a lot of details despite wearing only Hatsune Miku's original outfit. Usually, we'd see Hatsune Miku donning some kind of special themed outfit but the classic outfit is still nice. However, the price is over the top and this has been a trend with many Spiritale figures. I just realized I like most of Spiritale's figures but never preordered any of them because I thought everything was overpriced. I guess I can say the same for this one.
Should you preorder this? There are literally hundreds of Miku figures out there so why not scour the aftermarket for a good and cheap one? You don't really need to buy the pricey stuff unless you're a hardcore Miku collector.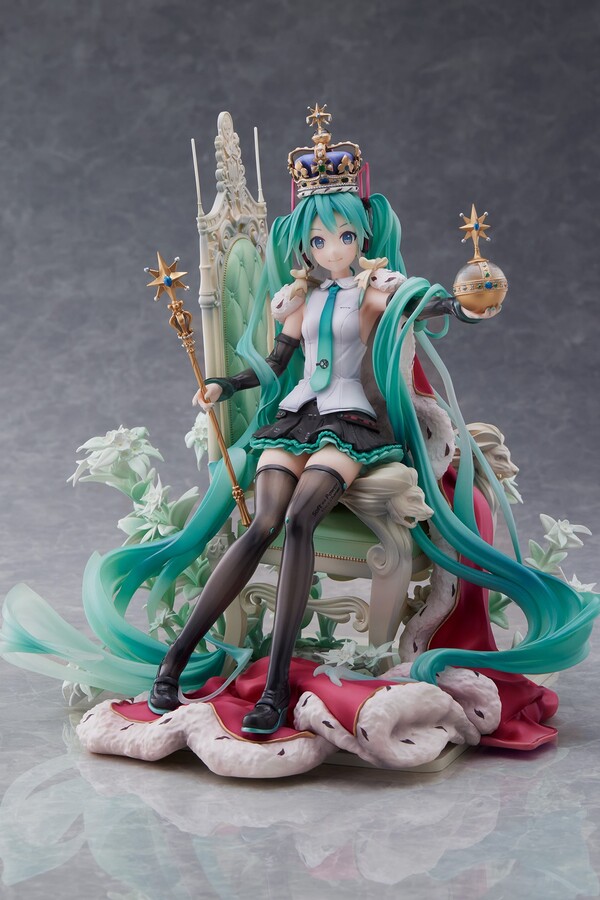 Dungeon ni Deai o Motomeru no wa Machigatteiru Darou ka – Ryuu Lion – 1/7 (Alice Glint)
I didn't initially think much of this figure but the more I look at it, the more I like it. The Amiami limited edition comes with an extra face plate with Ryuu wearing a mask. I am not a fan of the mask. Why hide a pretty face? I'm not paying extra to hide a pretty face. Just get the regular edition and save yourself a few thousand yen.
It doesn't seem like there are any other planned figures for any other Danmachi character at the moment. Heck, it's very unlikely that we'll actually get figures of characters in the show not named Hestia. Granted, Aiz did get a few but that's about it. If you love the show and just want figures of the other girls, get this while you can.
Should you preorder this? Danmachi figures of characters other than Hestia are in short supply. So preorder her if you like her.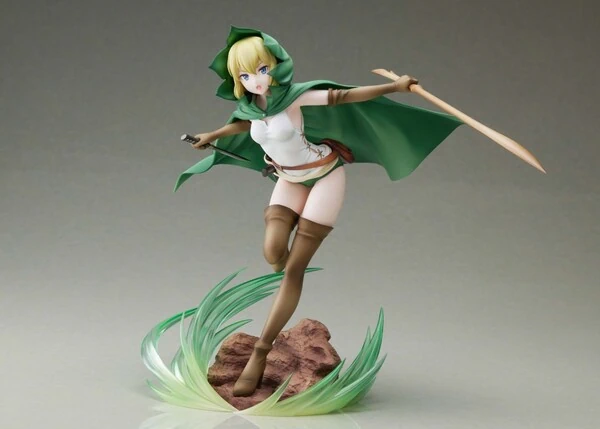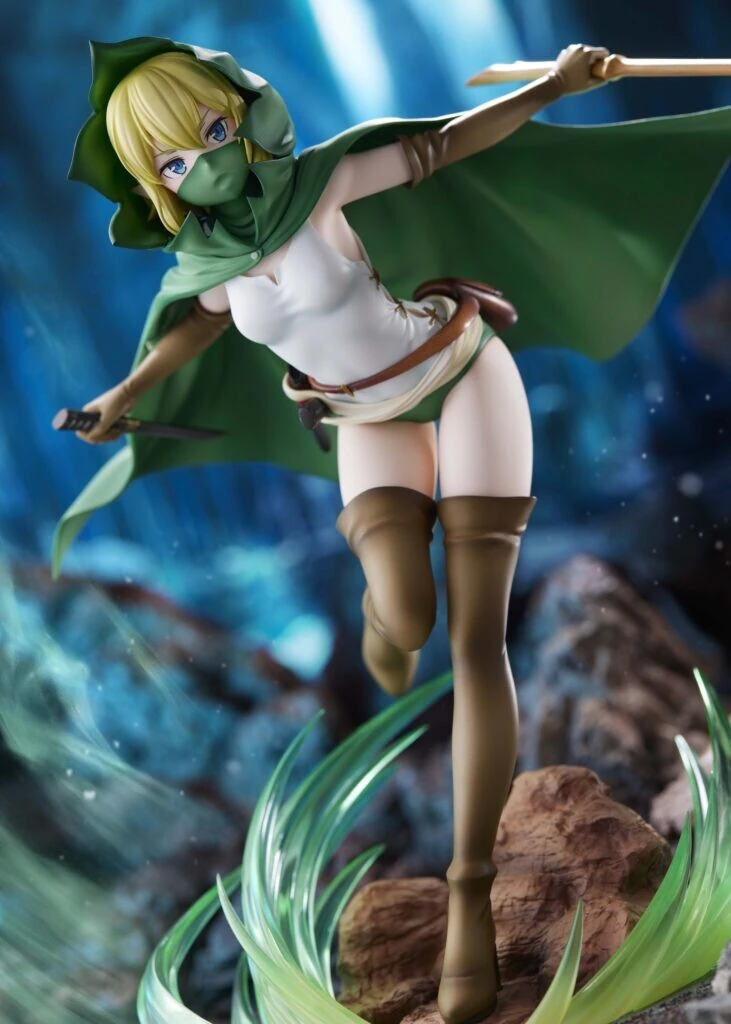 Nekopara – Chocola – 1/7 – Lovely Sweets Time (PLUM)
Took me a while to realize what was different with these figures this figures. I vaguely remember covering this release last year so I'm wondering why they are again appearing for preorder on many retailer sites. The initial release had striped underwear while this new release comes with cute patterns. Same as before, preorders from the Plum store get extra faceplates.
Should you preorder this? If you regretted not preordering the initial release, this is a nice option to get.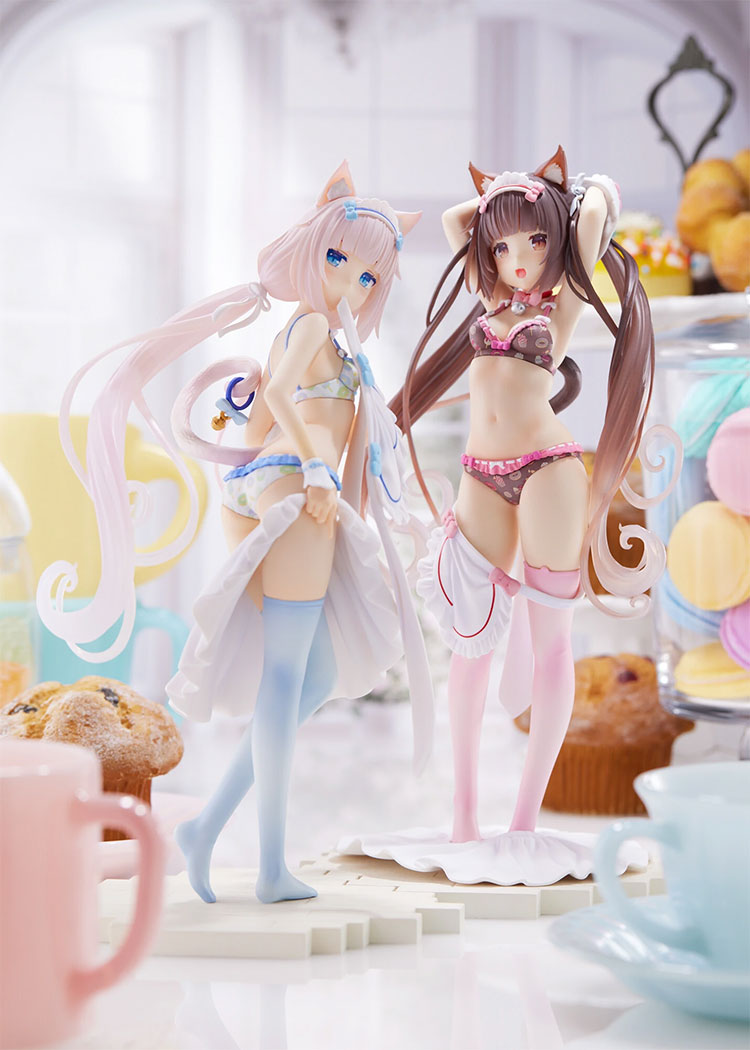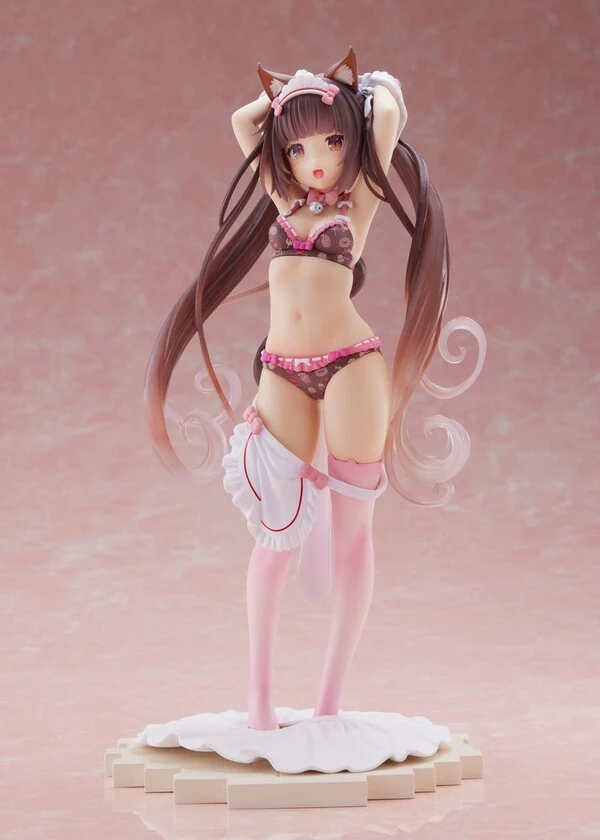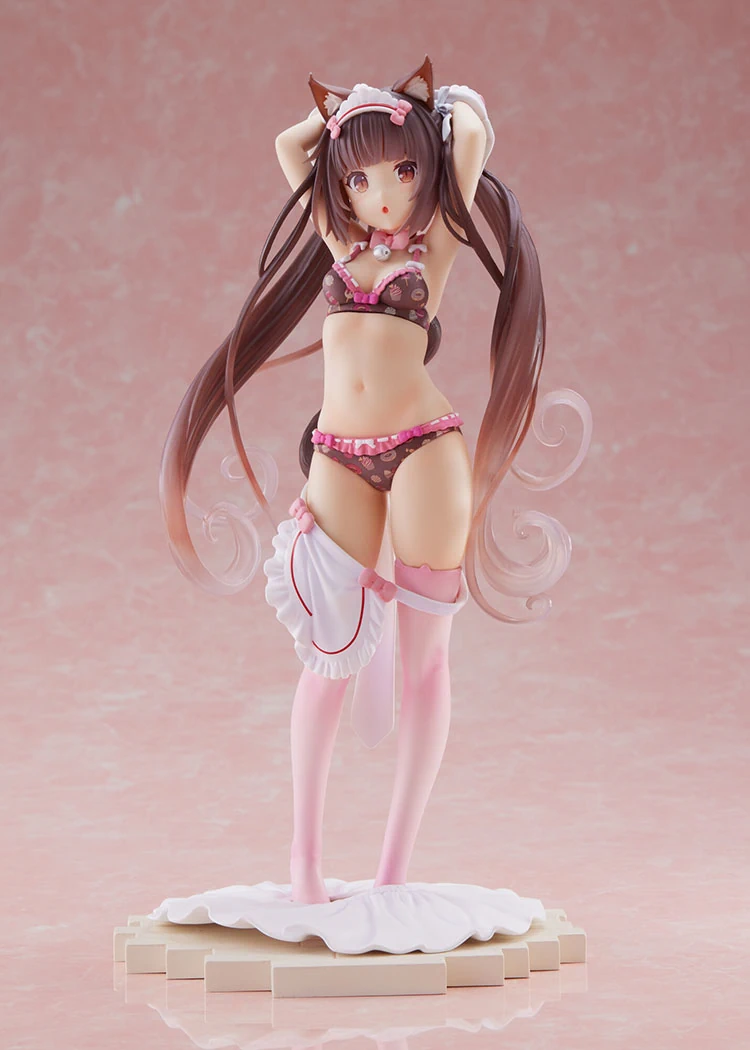 Nekopara – Vanilla – 1/7 – Lovely Sweets Time (PLUM)
Depending on your tastes, the exclusive face plate you can get from the Plum Web Store might be better. Honestly, I prefer the bonus face. As for the patterns on her underwear, I think they share the same underwear pattern which appears to be sweet pastries. They are maids at a cafe after all.
Should you preorder this? If you missed the original preorder of the other variant, here's your chance to get them before the price explodes in the aftermarket.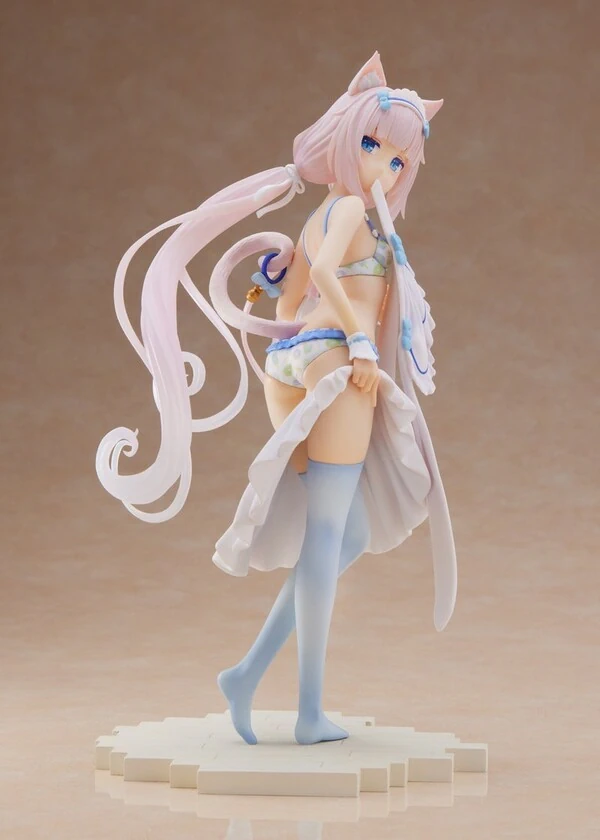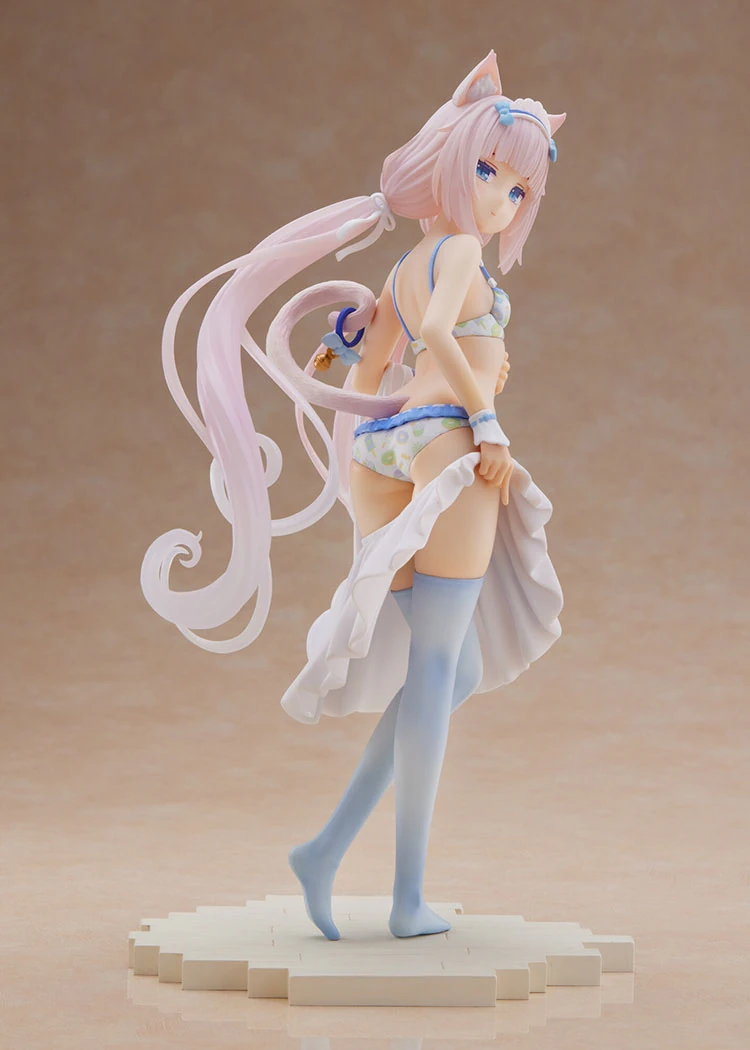 League of Legends – Gwen – 1/6 (Infinity Studio)
I've played League of Legends since Season 1. Understandably, I'm excited for any League figure that gets announced. This statue of Gwen looks really nice and I really want to add it to the collection. The price however is painful on the wallet at over ¥70,000. To top it off, this figure is made from polystone which means this could be easily damaged in transit if the box is mishandled. Lately, I've been seeing a lot of mangled packages being posted on Reddit so ordering a polystone figure can be scary.
I'm not very familiar with Infinity Studio as a manufacturer so I looked into them and their quality overall seems good. As for the pricing, I found her cheapest at Hobby Link Japan. Preordering her on Amazon JP might also be a good choice considering you can see shipping fees upfront. No surprises when the release date comes around.
Should you preorder this? As long as you can afford it without breaking the bank, go ahead.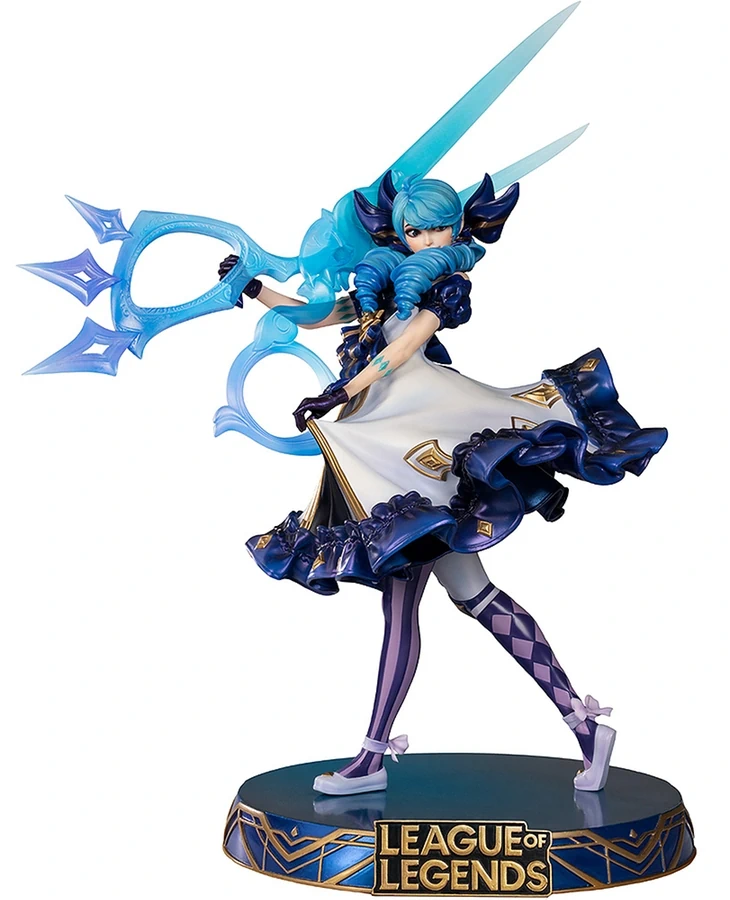 To LOVEru Darkness – Sairenji Haruna – B-style – 1/4 – Bare Leg Bunny Ver. (FREEing)
Is this bare-leg version better than the original? It all depends on your preferences. However, you'd be hard-pressed to find the original release for anything near the preorder price. If you care at all for your wallet's well-being, you might as well get this bare-leg one. This is a good deal if you're into collecting TLR girls in 1/4 scale. The preorder price on this is very affordable for a 1/4 scale. In fact, it's cheaper than many 1/7 scales we've been seeing over the past year.
Should you preorder this? Yes, especially at this low price point.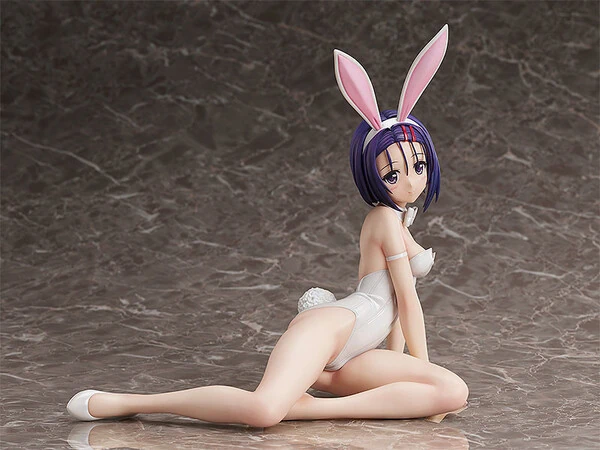 To LOVEru Darkness – Kurosaki Mea – B-style – 1/4 – Bare Leg Bunny Ver. (FREEing)
Hooray again for cheap 1/4 scales! Mea is being a tease as always. If you're an avid bunny collector you already know what to expect. If you're a new collector, you have to know that most other bunny figures in 1/4 scale are priced almost double than this.
Should you preorder this? Yes.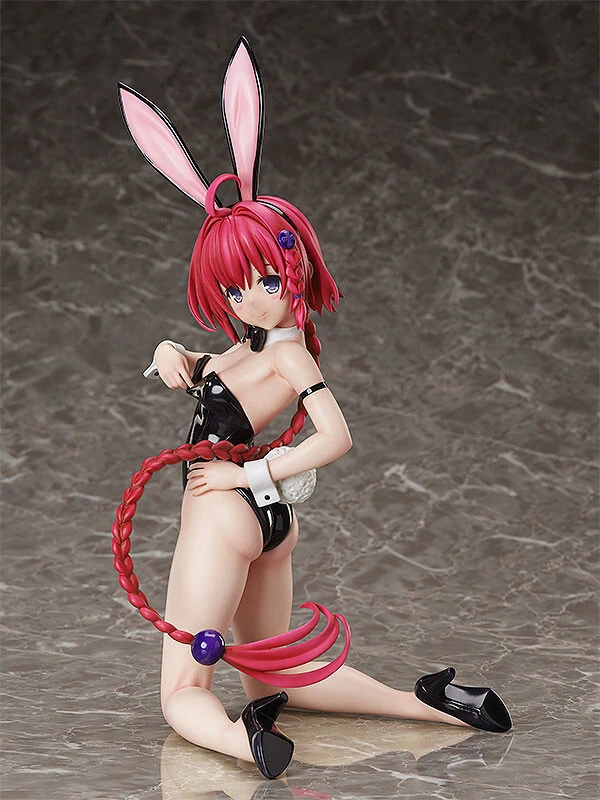 Fate/Grand Order – Koyanskaya – China Dress Ver. (Flare)
Tamamo underboob FTW! Tamamo's Dress below looks divine. This also comes with an alternate face plate which I think is better.
Flare is actually one of the best figure manufacturers out there. Though I think the sculpt on her tail could be better.
Should you preorder this? The figure looks great but it costs an arm and a leg. If you want to be smart with your spending, don't. If you're swimming in piles of cash, go wild.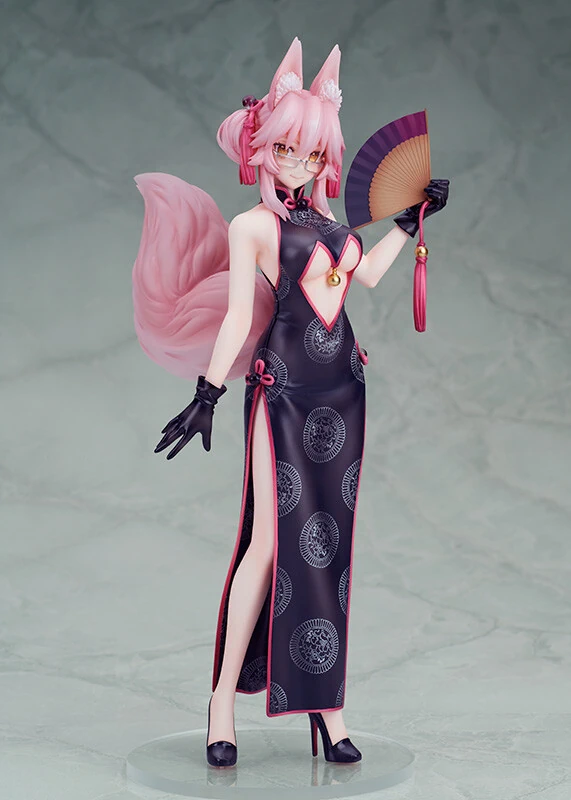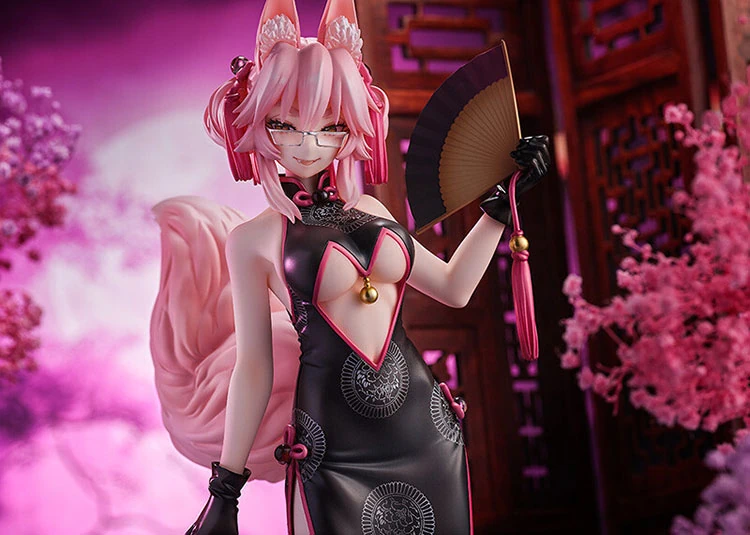 Uzaki-chan wa Asobitai! ω – Uzaki Tsuki – KDcolle – 1/7 – Sugoi Knitwear ver. (Good Smile Company, Kadokawa, PLUM)
Uzaki-mom has got to be one of the more iconic anime moms. I mean, this is already her second figure. Heck, she has one more on the way from Amakuni. All her figures have one thing in common, they are all sexy.
As for this particular figure, it has huge "assets". I trust Kadokawa to do an excellent job and this is priced somewhat fairly. I think the price could be lower considering it's a simple figure that doesn't offer much in terms of accessories. Still, it's acceptable and cheaper than most other 1/7 scales going up for preorder recently. The shy expression looks good and it does have an extra face plate which is not necessarily better but it is a good option to have.
Should you preorder this? Her bovine-themed figure is a tad cheaper so that's an option. You can get this Knitwear version if you like this better. You can even get them both if you want to. If you want to wait for the Amakuni succubus-themed figure, this is going to be a lot more expensive. Amakuni's other preorders lately have been hovering around the ¥27,000 range so it should be around that price point.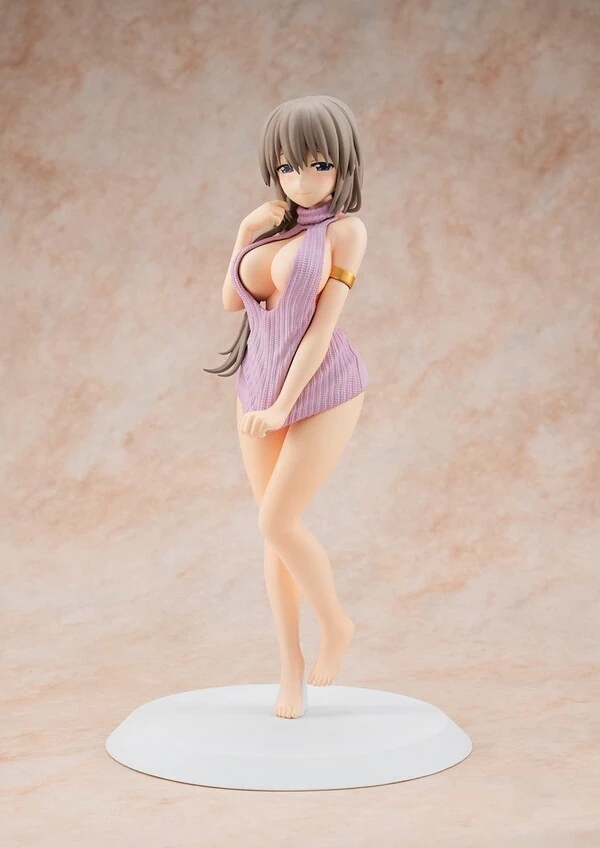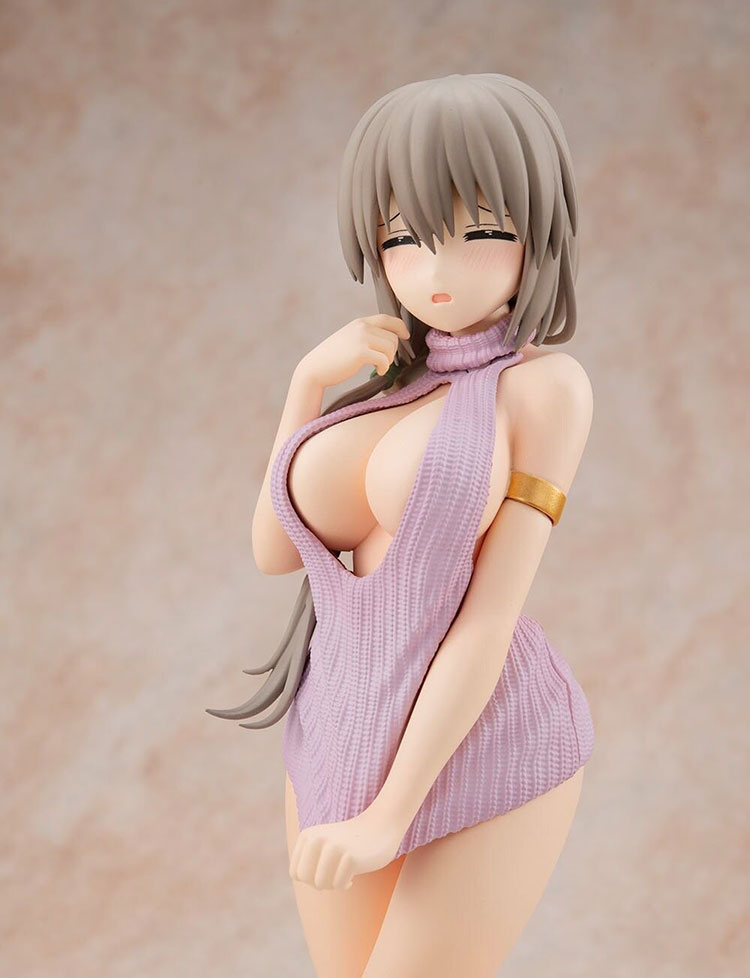 Shakugan no Shana – Shana – KDcolle – 1/7 – Burning-Eyed Beauty ver. (Kadokawa)
It's great how we're still getting new figures for an anime released around 18 years ago. Notably, the novel is 20 years old as it was first released in November 2002. This figure is actually created for the 20th-anniversary celebration though you'll be getting it much later in 2024.
But now, the question. Is this figure worth it? The pose looks great. The yukata, her hair and her face all look beautiful. The fiery effect on the base is also something to look forward to. The plain black base isn't bad but it could use an improvement considering the high asking price for this figure.
Should you preorder this? The asking price is steep so I would not recommend it unless you'll a really big Shana fan. Might be worth waiting for GSC's upcoming Shana figure which could be a helluva lot cheaper than this.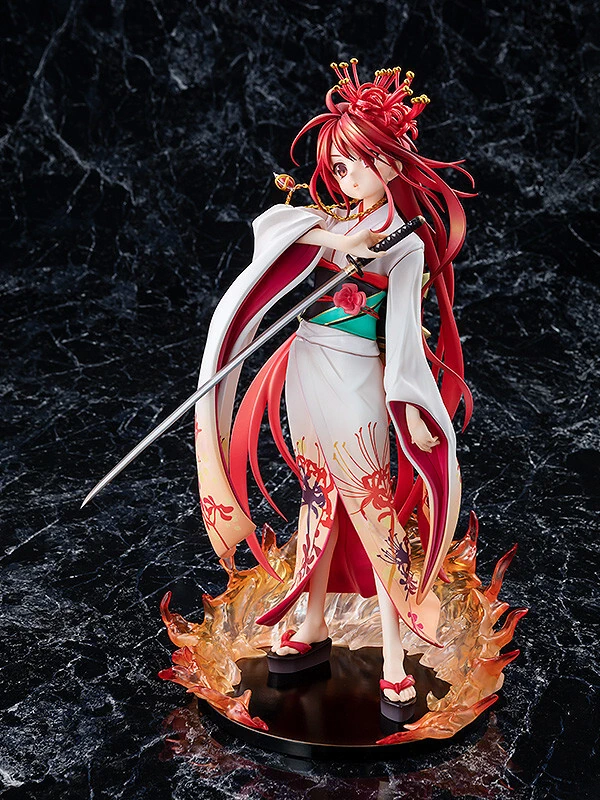 Girls Frontline – UKM-2000 – 1/7 – Soda Tale (Pony Canyon)
Overall, this figure looks nice and cute. I'm not really sure what that thing she is lugging around is. Cute face, cute cap, sexy yet realistic body — she appears to have some plumpness to her belly and that's all fine and dandy. Actually, I think I like it better than fatless-toned abs. Gradients on the hair look nice and I believe this is the first time I'm seeing a character figure blowing gum. Overall, it's a great look though I do wonder about her transparent shirt. If it was translucent that would have been more realistic. It's not a wet shirt since she's carrying electronics. Not a deal breaker but it just makes you wonder.
Pony Canyon isn't exactly a new company. It is a media publishing company in Japan. Among other things, they also publish some anime. They've dabbled in creating some trading figures in the past but recently went into creating scale figures. They have not released any scale figures yet so their quality is still suspect.
Should you preorder this? The figure looks great but it costs an arm and a leg. If you want to be smart with your spending, don't. If you're swimming in piles of cash, who am I to stop you?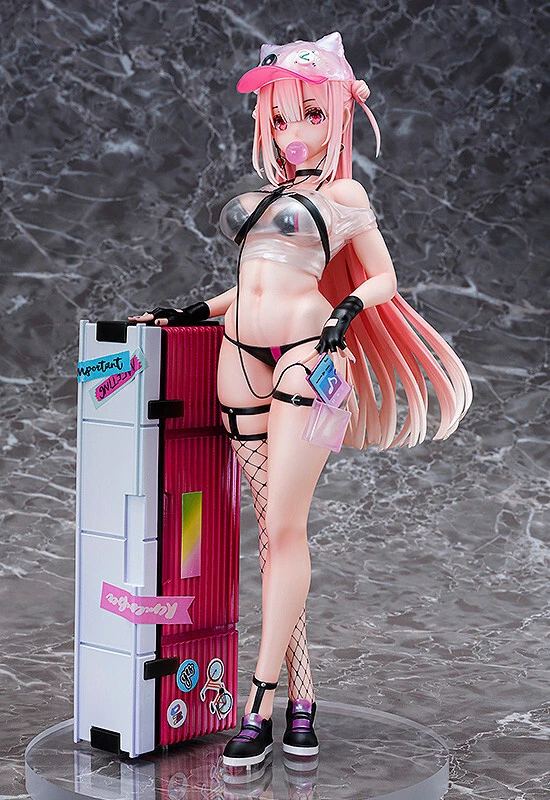 SSSS.Gridman – Takarada Rikka – 1/7 (Alphamax)
I think I prefer this Alphamax figure over the Aquamarine one that I have. I'm not complaining and I am already content with what I have. If you don't have a figure of Rikka yet, then this is a good option to get. Alpahamax is one of the best figure manufacturers and this is pretty cheap.
If you're looking for the Akane Shinjou figure from Alphamax, there is no announced rerelease yet. However, given that Rikka gets one, Akane's shouldn't be too far off the calendar. You can also just hunt for Akane in the aftermarket.
Should you preorder this? If you are looking for a good figure of Rikka for a steal, this is it. This is a recommended preorder.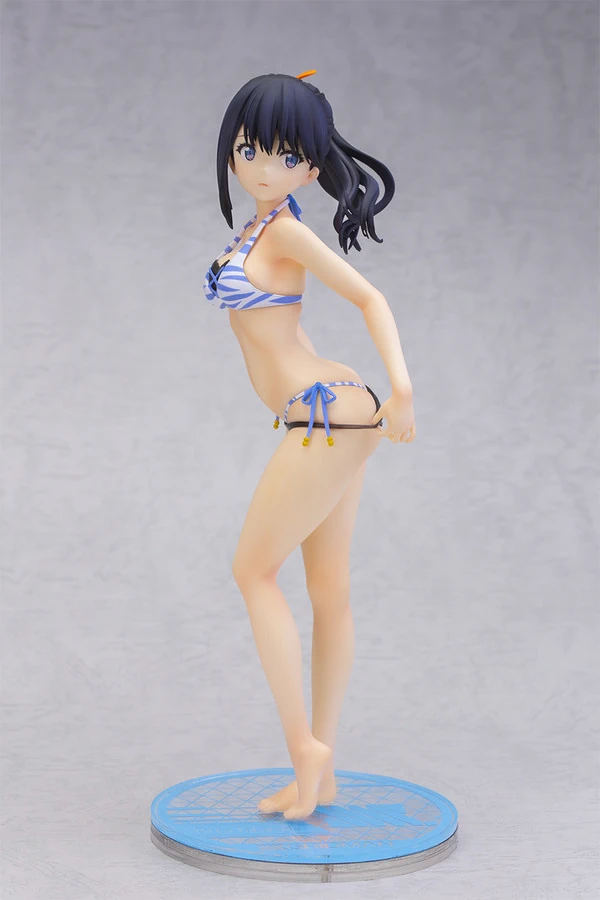 Blue Archive – Shizuyama Mashiro – B-style – 1/4 – Swimsuit Ver. (FREEing)
This is pretty small for a 1/4 scale considering she is a loli character that is sitting down. The figure has a height of 23 cm. (around 9 inches) which is pretty much the size of an average 1/7 scale figure. It's simple, cute, and not lewd. All good things.
Should you preorder this? The price is on the low end compared to other 1/4 scales so if you like her, this is a good deal. She has a 1/7 scale figure from Ques Q if you are not into 1/4 scales.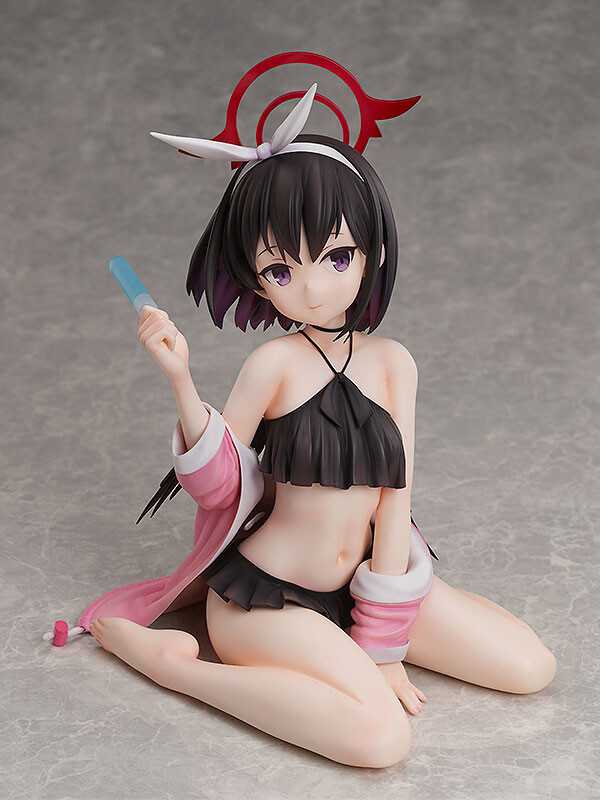 Kobayashi-san chi no Maid Dragon – Tohru – 1/6 (Kaitendoh)
Honestly, not a fan of the massive badonkas. In general, I am not a fan of this kind of unbalanced proportions. As far as I know, Tohru isn't that big unless there's some sorcery going on here. This is already Ilulu level of big. On a related note, Kaitendoh isn't known for being the best quality so this might not be the smartest preorder especially when you start to consider the price.
Should you preorder this? Do you like the figure's aesthetic? If you answered yes, then go ahead. I found her the cheapest at CD Japan.
Card Captor Sakura: Clear Card-hen – Kinomoto Sakura – Shibuya Scramble Figure – 1/7 – Battle Costume Water Ver. (eStream)
I think this is a nice change from all other Sakura figures which mostly have a pink theme. Notably, preorders from the eStream store on Amazon will get an exclusive faceplate with honestly looks much better.
eStream's figures recently have been a bit underwhelming compared to their initial releases which had a ton more bells and whistles. Their first figures looked good but they also had the major flaw of being too fragile. Combine that with eStream's poor packaging and they often arrived broken. eStream has learned from its mistakes and improved its packaging and also toned down on the complex details. However, their price continued to increase which is obviously not a good thing.
Should you preorder this? Cardcaptor Sakura has a cult following so pretty much all its figures go up in price. So if you are even the least bit interested in this figure, it's better to preorder her.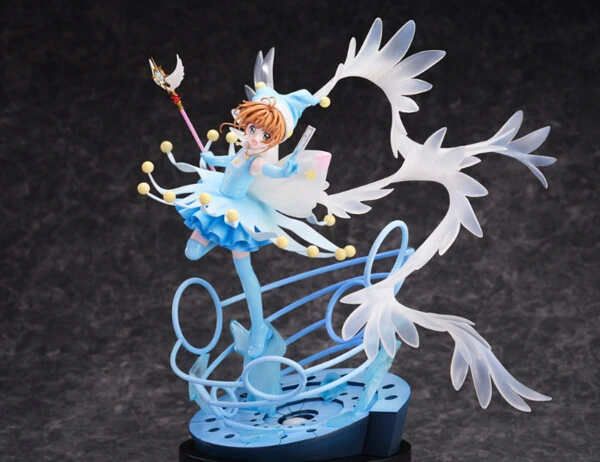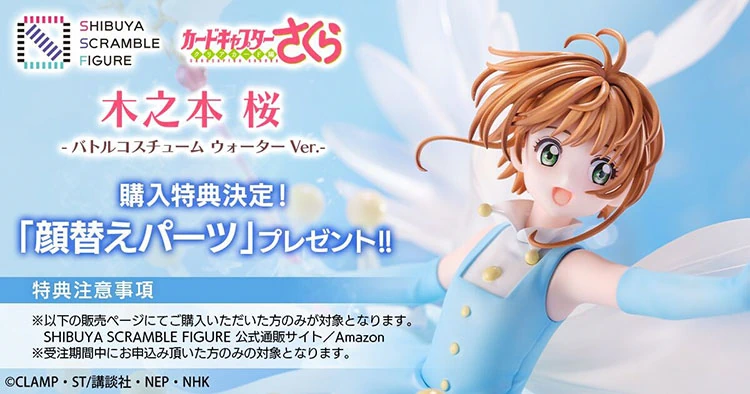 Blue Archive – Kakudate Karin – 1/7 (Max Factory)
This figure looks really good and because Max Factory is doing this, quality is sure to be top-tier. However, the price is the real issue here. It is priced two times the price of a regular 1/7 scale. And while it is a good-looking figure, it doesn't really have that many intricate parts that would warrant a high price point.
Should you preorder this? My recommendation: just skip this one.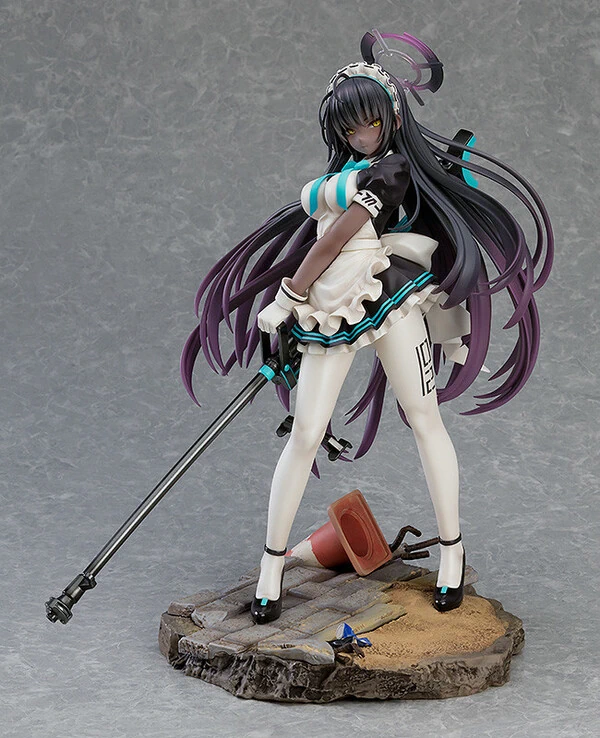 Original – B-style – Aoi – 1/4 (FREEing)
This is based on illustrations by Ikomochi who already has several figures in his portfolio. This pairs with this other bunny figure from FREEing. As of this writing, you can still preorder them both.
This is pretty much as standard as FREEing B-Style figures go. The only thing this has going for it is that it is a cast-off.
Should you preorder this? All up to you. It's pretty much a standard bunny figure with cast-off features.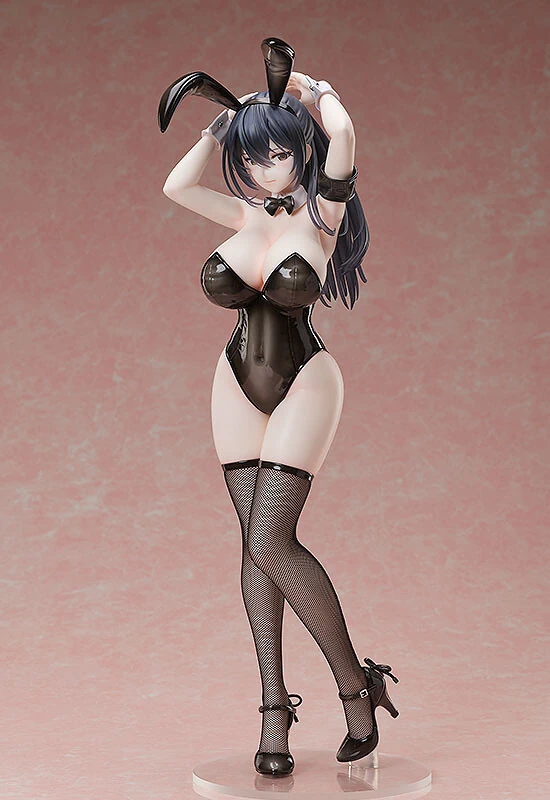 Girls Frontline – ZB-26 – 1/7 – Nook of Ephemeral Dreams Ver. (Wonderful Works)
I played Girls Frontline for about two days only. It didn't quite click for me and that's also partly because I was also playing Azur Lane and Arknights at the same time. In hindsight, it was only the right choice to limit the number of gacha games that I play for the sake of my wallet. My wallet could not handle the gacha spending, not to mention, the onslaught of pretty figures from all these gacha games. Azur Lane alone already got my wallet crying.
This figure is a recommended preorder. The price is fair and it is done by Wonderful Works which is a really good manufacturer. There are plenty of details on the figure. Overall, it looks to be top-tier quality. You can also clearly see that she's been sculpted with nipples. If you've got the money to burn, you can probably do a force cast-off.
Notably, she has two other figures in the works. One is from eStream and the other one of from Wings Inc. I think the latter looks better.
Should you preorder this? Highly recommend preordering this.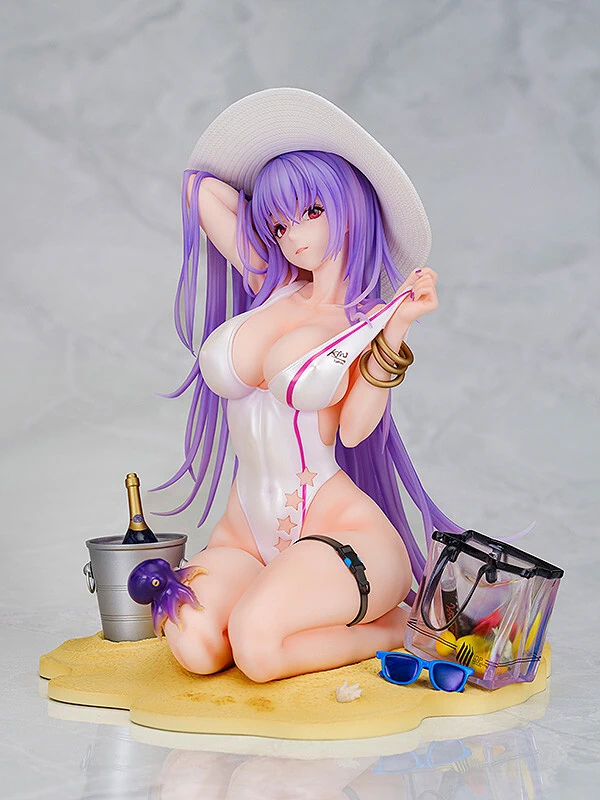 Re:Zero kara Hajimeru Isekai Seikatsu – Rem – F:Nex – 1/7 – Country Dress ver. (FuRyu)
Little Red Riding Rem but her hair is still blue. This is actually one of the better-looking Rem figures lately and I love the traditional Polish attire. Still, I find it difficult to wholeheartedly recommend anything made by FuRyu due mainly to their ridiculous pricing model. Even this figure fits that bill.
Also, Ram gets snubbed again.
Should you preorder this? The figure looks good so I'm not going to put the "Do Not Preorder" sign. If you do decide to preorder, I would tell you to manage your expectations as FuRyu is not known for creating the best quality figures.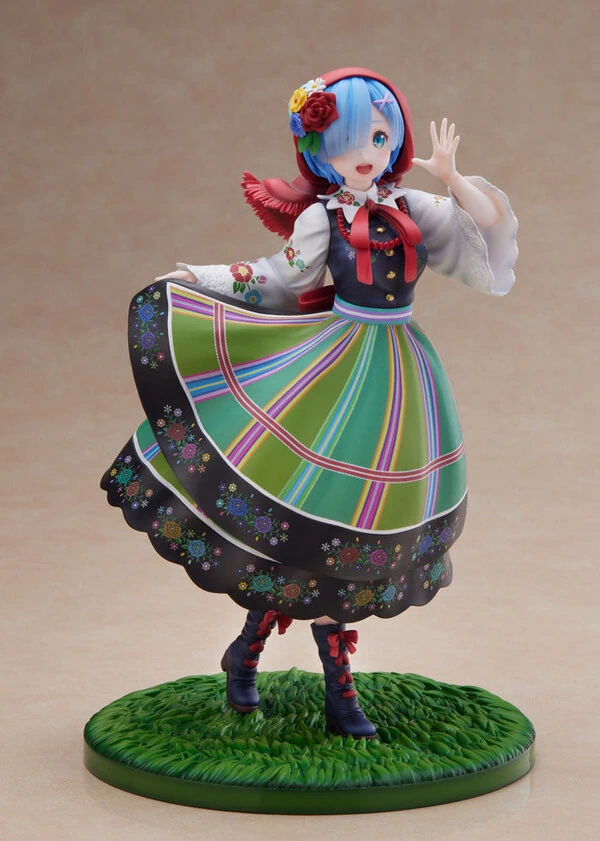 Re:Zero kara Hajimeru Isekai Seikatsu – Emilia – S-Fire – 1/7 (SEGA)
I'm going to talk a bit about these next three figures from Sega. Sega, in the past, has been known to create prize figures for crane games. It is, after all, in the arcade business. However, Sega recently entered the realm of scale figures. These are not SEGA's first announced scale figures, however. They had a few from My Hero Academia which this blog did not cover since we do not write about shounen figures. This move by SEGA reminds me of FuRyu. FuRyu also ventured into scale figure territory after dabbling in prize figures. Needless to say, it hasn't been all sunshine and rainbows for FuRyu as the quality they produce leaves much to be desired while also treading on price gouging. This has earned them the ire of many collectors. Will Sega follow the footprints of FuRyu? Probably.
Moving on to these figures from Sega starting with Emilia. I think these figures are not up to scale figure standard. The concept is unique in that the adult characters are carrying chibi versions of themselves. However, this really still looks like a scale figure. The paint looks flat. It will probably have a plain white or plain black base. I can't really say anything about the sculpt s the promo pics for the figure are of low quality. With that said, I am not closing my doors to a future where good Sega scale figures are a thing. Everyone is a beginner at some point. For Sega though, I honestly expected more. Who knows? Maybe they will improve on this prototype and actually deliver a good product come release date.
Should you preorder this? I would not recommend preordering this but I'd recommend keeping an eye out for the quality of this one. Theere are a ton of better Emilia figures out there.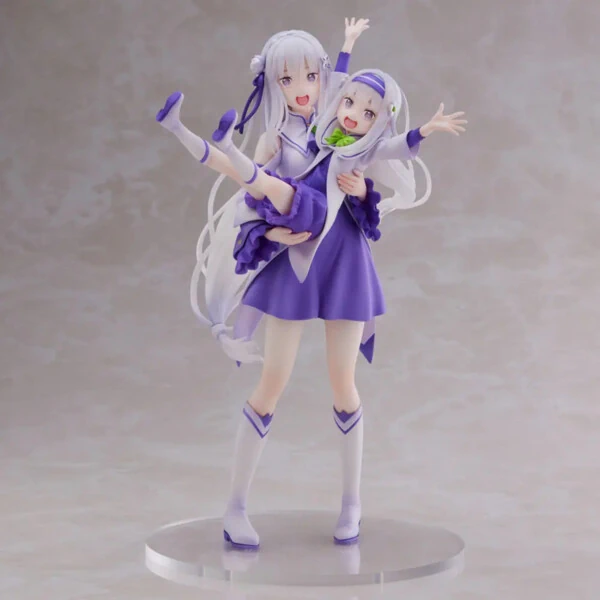 Re:Zero kara Hajimeru Isekai Seikatsu – Rem – S-Fire – 1/7 (SEGA)
My honest take — Rem looks so much better than Emilia above simply because you can see a better paint job. The image quality on the promo pics is still bad though so you can't really make much else. Neat concept but the product's quality is still suspect.
Should you preorder this? That's a tough question considering Emilia above gets failed marks. Rem looks okay but I'm not entirely sure she'll be a great figure. At this price though, you should be able to find a better Rem figure in the aftermarket.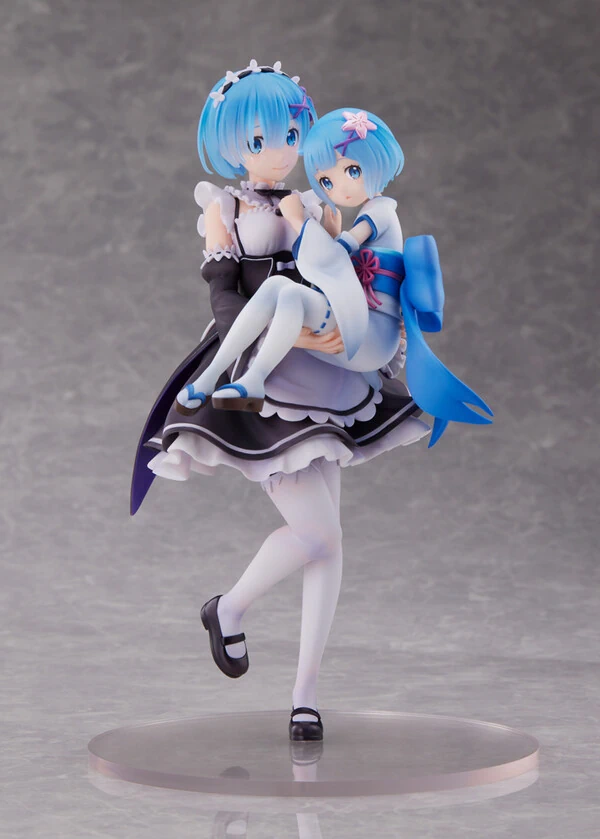 Re:Zero kara Hajimeru Isekai Seikatsu – Ram – S-Fire – 1/7 (SEGA)
Same bad promo pic quality. Same shading done on the Rem figure. Neat concept but nothing noteworthy.
Should you preorder this? Same recommendation above. Better to get a different Ram figure in the aftermarket.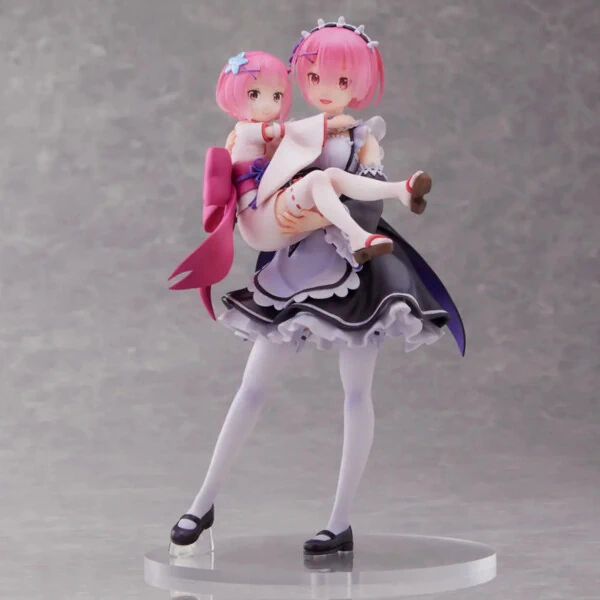 Ijiranaide, Nagatoro-san 2nd Attack – Nagatoro Hayase – 1/7 (Bell Fine)
This is already the third variation of this figure and frankly, it isn't any better than any of the first releases. There are just so many figures releasing that your wallet can't likely keep up so there's no point in mulling over something that is obviously subpar quality. Granted this is cheap but this only goes to show that Bell Fine doesn't care much for quality.
Should you preorder this? Nope.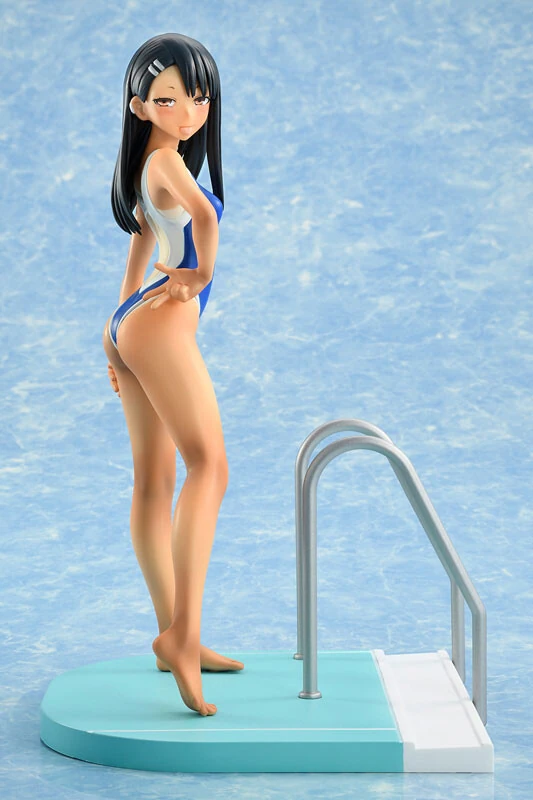 Uma Musume: Pretty Derby – Mihono Bourbon – 1/7 – The Chestnut Cyborg (Good Smile Company)
From some sources I've seen, Uma Musume appears to be losing steam and is now recording lower revenues. I think the game is still mightily profitable though. A friend of mine says the player base has not declined. If you play the game, you know more than I do.
As for this figure, I think it has not generated a lot of hype. Honestly, the price isn't that bad. You can expect that it will be of great quality too considering this is being made by Good Smile Company.
Should you preorder this? Preorder her if you want. A drop in her aftermarket price is not likely as she is a best seller on Amazon JP.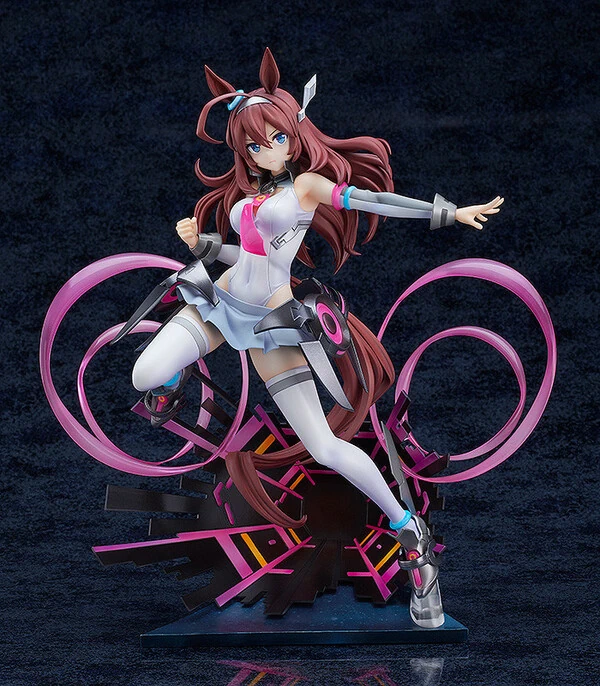 Original – Elf Mura – Merum – 1/6 (Vertex)
Unlike other figures in this line, this one isn't a cast-off. You can still remove some clothing so this is still pretty risque. Also, this is cheaper than the other figures in the same line. If you've already committed to this line and want to create your own Elf Village, then you should not miss this preorder.
Should you preorder this? If you've committed to this line, then you already know the answer.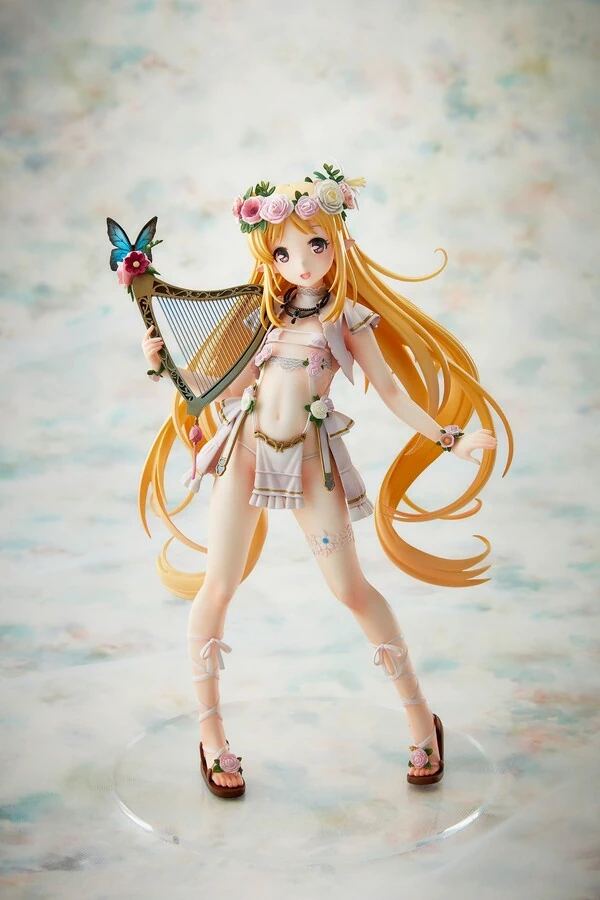 Original – Pink Twintail Bunny-chan – 1/4 (Otherwhere)
Honestly, tracking all these Chinese companies has been difficult but that might change soon as MFC has started allowing entries from non-Japanese companies to be added to the database. Essentially, I'm still not sure if Otherwere creates good quality.
This figure is based on a character by Sakiyamama, one of my favorite artists on Pixiv. This is not your standard FREEing bunny so forego any expectations. No fishnet stockings. I'm not sure if she's wearing skin-tone stockings or if that's just skin. The face of the figure looks really good and I like the detail of the hair.
Should you preorder this? The price is on the steep end so preorder only if you are not breaking the bank.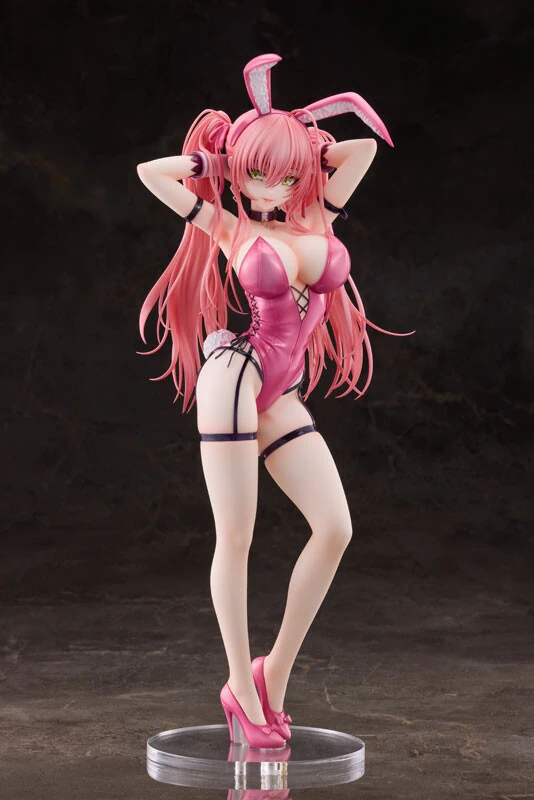 Original – Mask Shoujo Yuna – 1/7 (MaxCute)
This is only the third preorder from MaxCute and all their figures are set for a release in the last quarter of the year. Their first two figures are risque — no cast-off. But this one, an original character by Biya, is pretty tame. The quality looks decent though the paint looks flat. At least this time, they didn't paint the eyebrows over her hair. The price is also fair.
Should you preorder this? Since the price seems fair, I wouldn't have any negative opinions about preordering this. In general, however, I don't like pretty figures covering their faces. I just said the same thing about the Ryuu Lion figure above.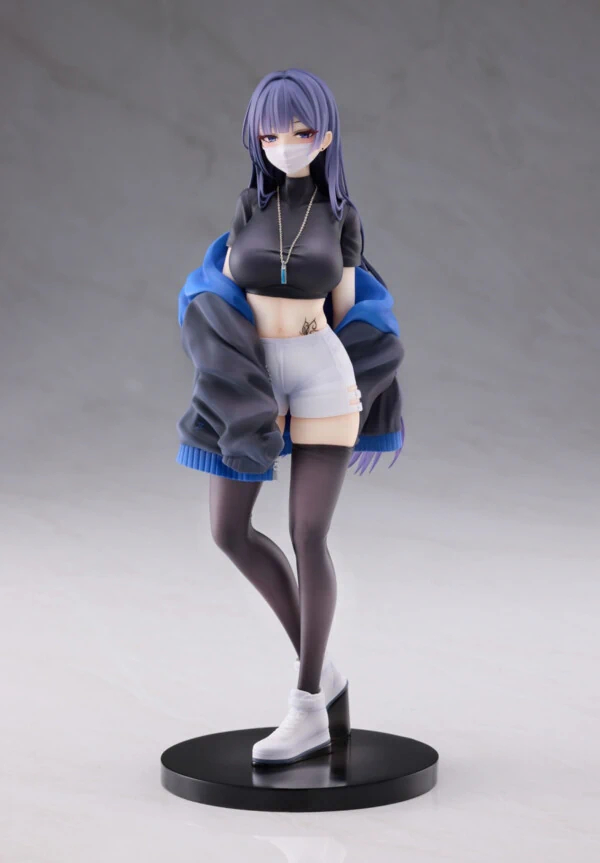 Kidou Senshi Victory Gundam – Katejina Loos – Excellent Model – RAHDXG.A.NEO – 1/8 (Alpha x Omega)
I don't understand why this is even getting a rerelease. It doesn't seem like anyone is even interested in this figure. Its MFC page hasn't had any new user comments for the past 7 years. From there, it's just comments of people trying to sell her. Honestly, I don't know the character but it looks like she'll be going to the bargain bin (again).
She's also gotten a significant price increase. The initial release back in 2011 had her priced at around ¥6,000 and now she is priced at ¥16,000. Sure pricing models have changed since then but the manufacturer already has her original mould and are past any planning phase, so that significant a markup is unwarranted. They're not doing anything different with this rerelease.
If you really want her, it's going to be hard to find her original release in the aftermarket considering she was first released about 12 years ago. I wouldn't recommend getting the initial release either since it's bound to have some issues just because of how old the figure is.
Should you preorder this? Preordering her at full price is not recommended. Just wait until her new release date then get her at a discount in the aftermarket.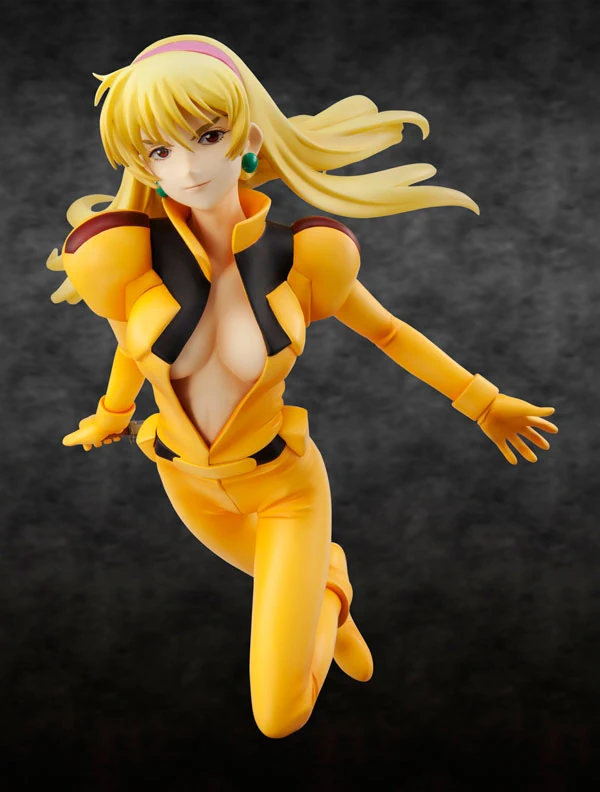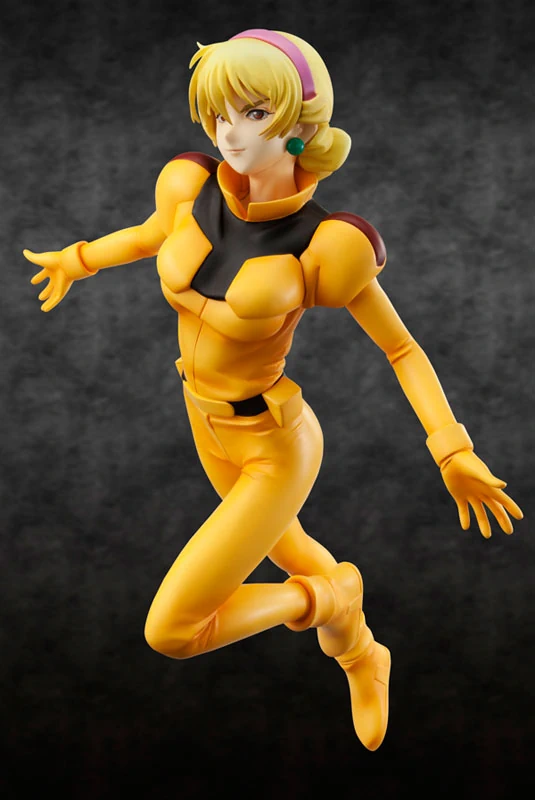 Yu-Gi-Oh! Zexal – Gagaga Girl – F:Nex – 1/7 (FuRyu)
I don't really care anymore for anything made by FuRyu and I am not a child who'd be gushing about Yu-Gi-Oh.
Should you preorder this? Nope. This is just more of the same overpriced crap from FuRyu.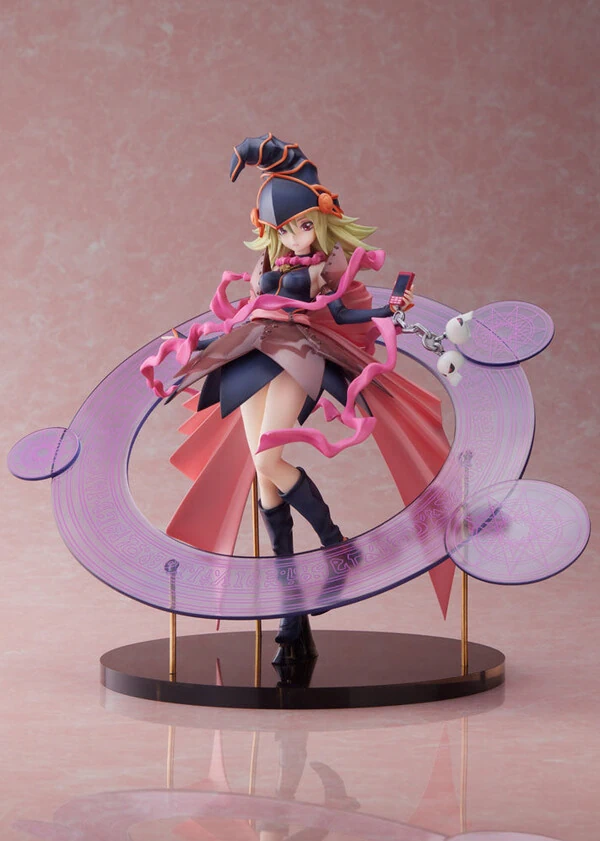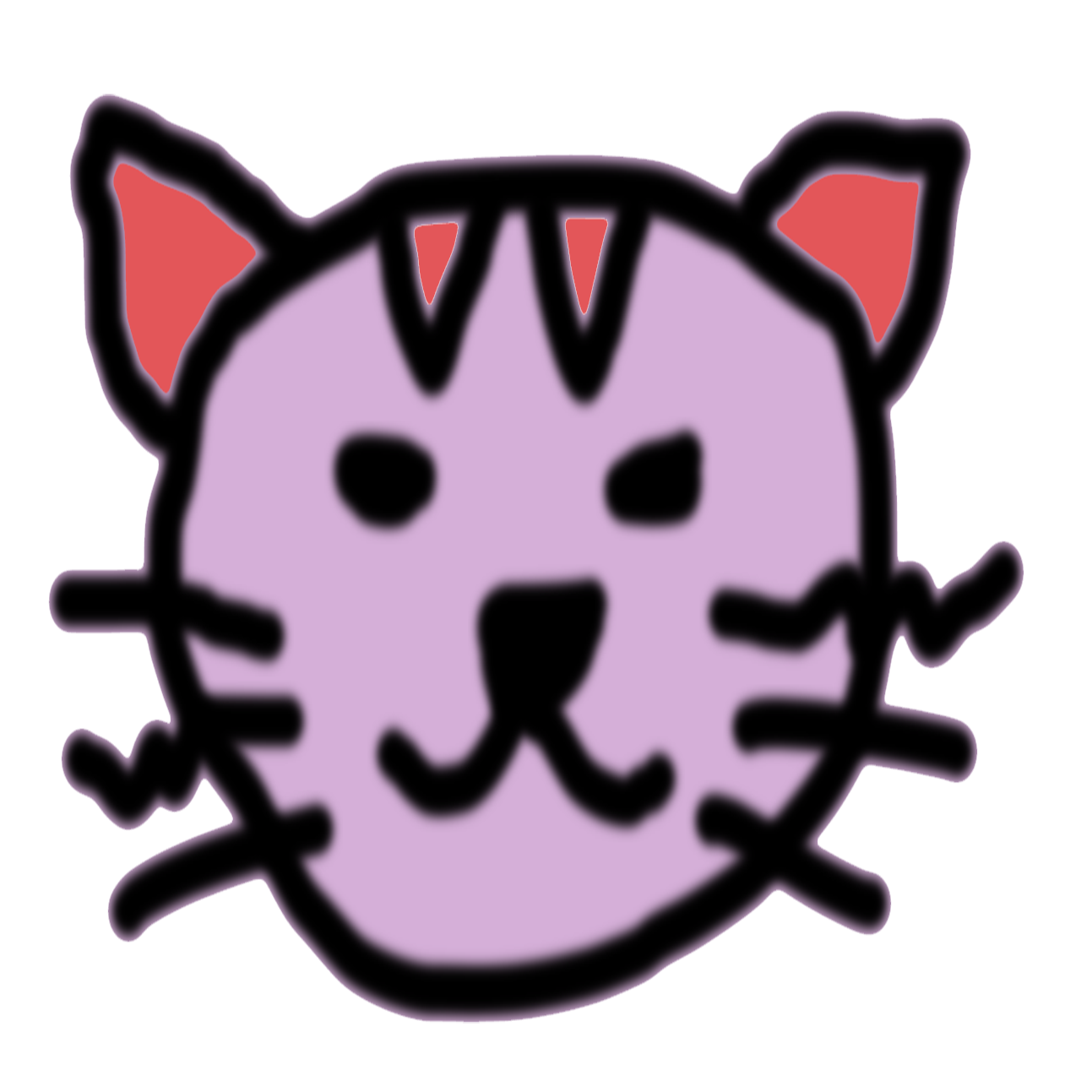 I started the NekoFigs blog in January 2021, 5 years after I've started collecting anime figures. It all started with one humble prize figure of Saber Lily which was bought on a whim. Now, I face the big problem of how to deal with over 200 empty boxes.