Black Friday Deals are now in full blast! I've compiled a list of Black Friday Anime Figure Deals going on right now so you can shop with ease, save money and maybe finally add that highly-coveted grail to your collection for a fraction of the price.
I know many anime figure collectors will be looking to add more figures to their collection this Black Friday. Considering the increasing price of anime figures, getting a discount or buying from stores with sales is definitely an attractive option.
This article contains affiliate links and we may earn a small commission from sales generated through some of these links.
Amazon JP Black Friday deals are here. to have some Black Friday discounts. You can always purchase in-stock and pre-order anime figures from Amazon JP.
Enjoy unbeatable savings with up to 90% Off on over 10,000 sale items until November 27th! What's more, you can get 5% Off shipping when you ship during Black Friday Week, so what are you waiting for! Check out items on sale.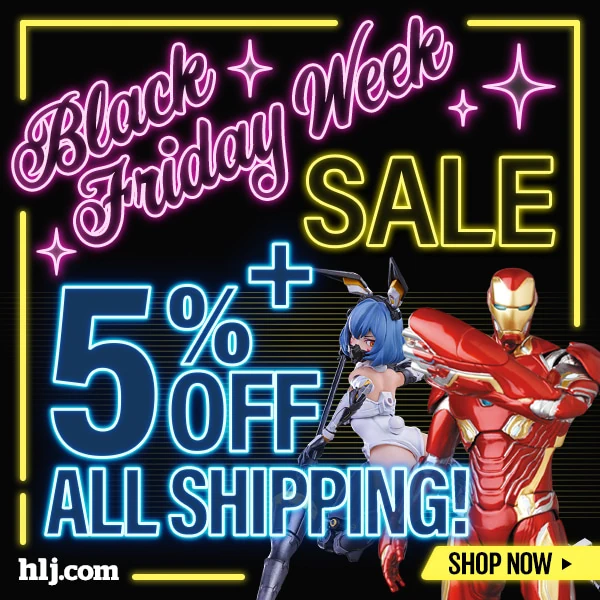 You can also check out the HLJ Holiday gift guide.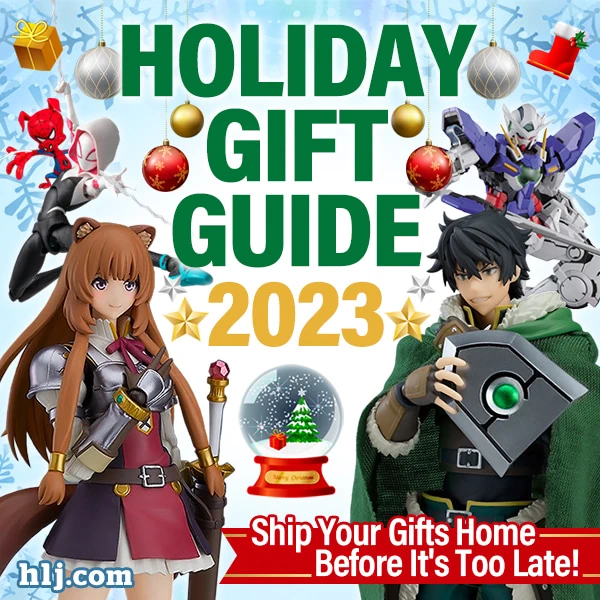 For this year's Black Friday and Cyber Monday you can earn up to 15x points for your purchases on Solaris Japan!

You can also still get up to 40% off on their Special Offers!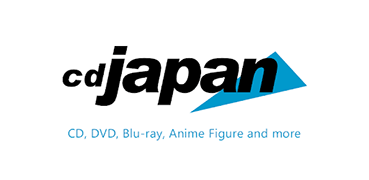 A special discount of 1,000JPY applicable for purchases of 10,000JPY or more made through November 28th! Use the coupon code BC23C10. Take note of the code. This does not automatically apply on checkout.
CDJapan does not specialize in anime figures but they do sell them (and more).
TOM Super Sale
The TOM Super Sale is up until December 3, 2023.
As advertised: Tokyo Otaku Mode's biggest sale of the year has officially launched, complete with huge TOM Point bonuses, Super Deals up to 90% OFF, and quite a bit more! Other current highlights include multiple giveaways (free to enter, of course). Other fun goodies will be coming soon, too!
If you're already a premium member, the bonus points are good. The deal with TOM is that they are usually pricier than most other stores but if you know how to play your cards right (gaming their discounts, points system, and free shipping offers), you can snag some really good deals.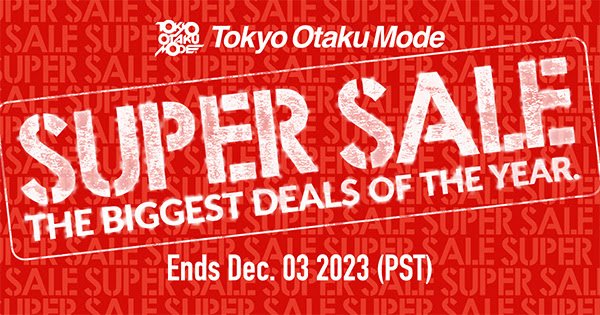 Products for Figure Collectors
Good Smile US Black Friday Sale
Good Smile Global does not get any Black Friday sales since Black Friday isn't really a thing in Japan. The Good Smile US store does have a Black Friday sale. You can visit it here to get discounts on Figmas, Nendoroids, and other figure lines made by GSC. You can also check out their Mystery Boxes if you like surprises!
Due to the logistics, buying the Good Smile US store might be expensive for figure collectors outside of the US. If you are one, better stick with stores located in Japan for cheaper shipping options.
Kotobukiya US Store Black Friday Sale
For Black Friday, Kotobukiya US storewide sale on all in-stock items gets up to 70% off! Do note however that it's not worthwhile buying from the Kotobukiya US store if you are not from the US because of the logistics. If you are in SEA (like me), it will cost more to ship from the US compared to stores located in Japan. During the sale, all orders over $150 within the US also get free shipping.
Crunchyroll Store – Black Friday Deals – Up to 40% Off In-Stock Figures
I personally do not like Crunchyroll. I have my reasons. But hey, discounts are discounts so here's the link. They also offer discounts on manga, anime Blue-Rays, plushies, and more.
Ninoma – Black Friday Deals – Up to 80% off
Ninoma's Black Friday sale will run until November 28th. Members can use the coupon code "BFMEMBER" for a 20% discount off the listed price. The coupon does not apply to preorders, however.
AmiAmi Sale
Amiami isn't really known for hosting Black Friday sales. It's not a thing in Japan. It's just the usual AmiAmi sale. It's not a special Black Friday event sale but you can still get some good prices here on some not-very popular figures. There's a reason these figures go in the bargain bin but you can still sometimes spot some good ones.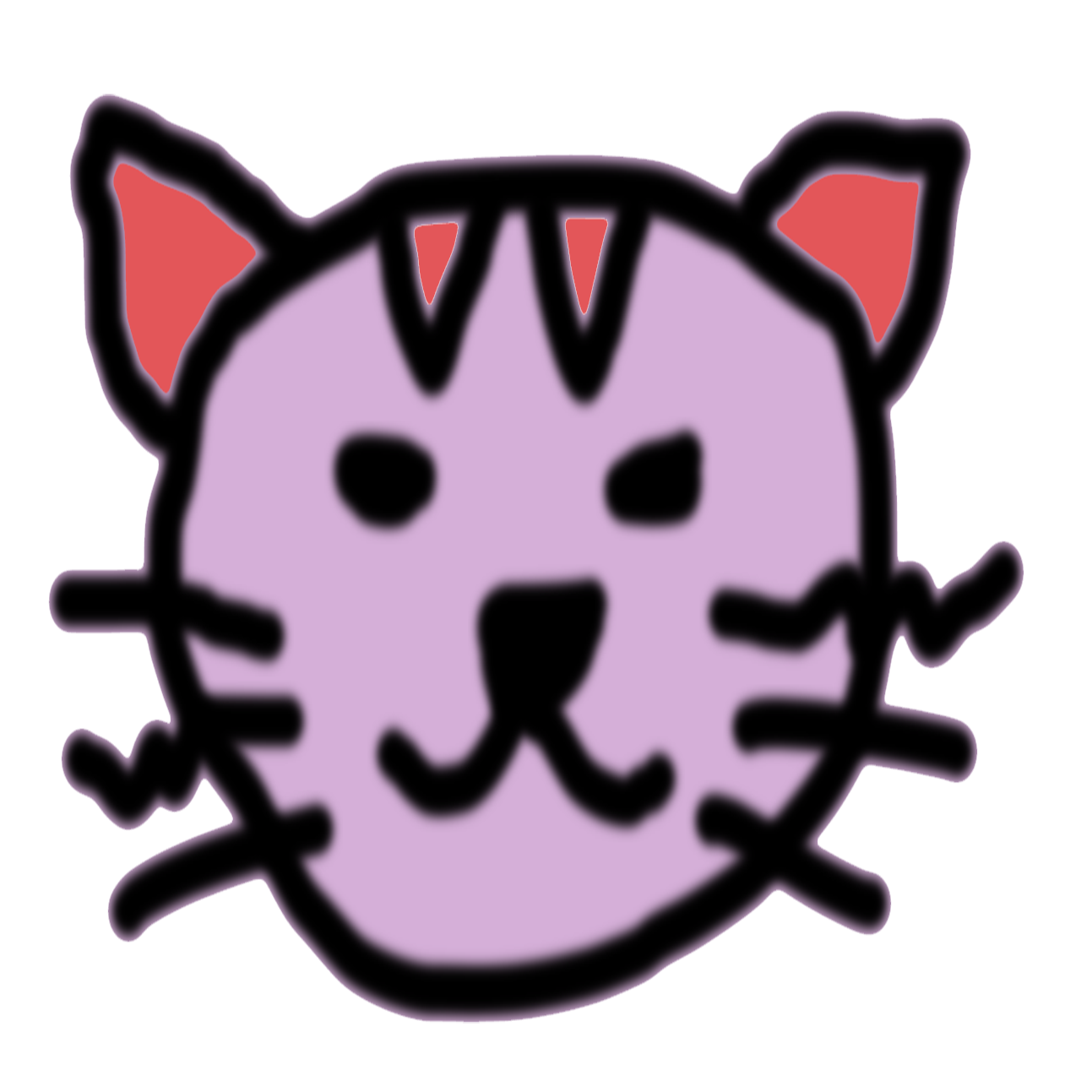 I started the NekoFigs blog in January 2021, 5 years after I've started collecting anime figures. It all started with one humble prize figure of Saber Lily which was bought on a whim. Now, I face the big problem of how to deal with over 200 empty boxes.