Welcome to my anime figure preorder roundup.
You are reading The NekoFigs Blog preorder roundup where I take a look at the new bishoujo scale figures going up for preorder. Ultimately, I try to assess which ones are worth preordering. Before you proceed, do take note that this is written from the point of view of someone who likes to make informed purchases. Anime figures are quite expensive so I believe it is important for many collectors that they buy only the best of the best to get the best value for their money. Essentially, I hope the content of these roundups can help everyone else to make informed decisions on their figure purchases.
Please consider using my affiliate links when making your preorders. These preorder roundups take tens of hours to create it's almost like a full-time job so any small amount I can earn from affiliate commissions will help towards sustaining this blog. I am an affiliate partner of Solaris Japan, Hobby Link Japan, CD Japan and Amazon JP and these are my affiliate links. You can also find my affiliate links throughout this post. If you've used my affiliate links today or have used them in the past, please have my most heartfelt thanks.
As a disclaimer, my opinion on these figures that I review is my opinion only. I am not always correct with my predictions but I know I usually am. You may disagree with my recommendations and that's fine. After all, this hobby is all about the joy that comes with collecting anime figures. As long as you are happy with your purchase, then that is money well spent.
I'd also like to remind everyone to avoid any figures made by Pulchra, FOTS Japan, Insight B'Full, Apricot Blossom, and any other companies affiliated with them. I'm putting this here as a reminder since I won't be featuring these figures in my blog as they are of very poor quality and a waste of space.
Tate no Yuusha no Nariagari Season 2 – Raphtalia – Prisma Wing (PWTTYS-01P) – 1/7 (Prime 1 Studio)
Raphtalia all glammed up. It almost looks like the Raphtalia Betty Boop version. I hear some people disagreeing with how her face looks but I actually like it. She's just too pretty. What I do not agree with is the pricing. Prime 1 Studio has always positioned itself in the higher price range so seeing this priced over ¥30k is not really unexpected. Still, it doesn't mean it's okay so I'm not giving this my seal of approval.
There are two versions of this figure and the bonus version includes two face parts which you can only order from the Prime 1 Studio store. Honestly, an extra $30 to get the bonus faceplate doesn't really seem worth it especially when the base price for this figure is already over the top.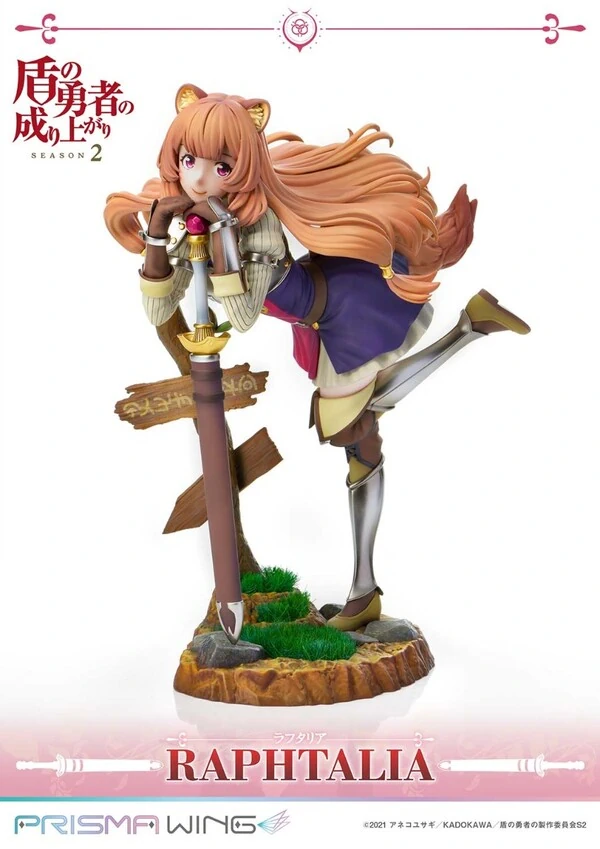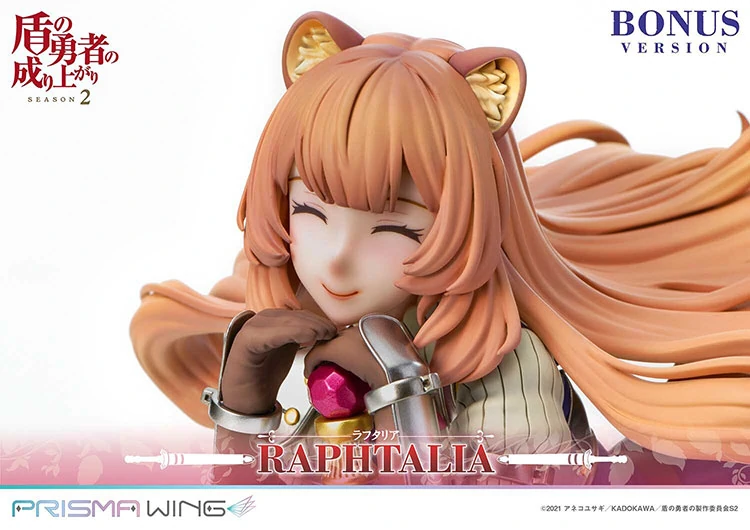 Should you preorder this? I know it's quite pricey but Raphtalia simps will do what they will.
Bocchi the Rock! – Gotou Hitori – 1/7 (Good Smile Company)
Considering how wildly popular Bocchi the Rock was, I'm pretty sure this figure of Bocchi would sell like hotcakes and she would continue to be in demand even when the preorder period has closed leading to ballooning aftermarket prices. At least that's what I think will happen. This figure of Hitori Gotou from Good Smile Company is plenty cheap so preordering is recommended. Or you can also opt to wait for the Aniplex figure which looks superior but will most likely be double the price.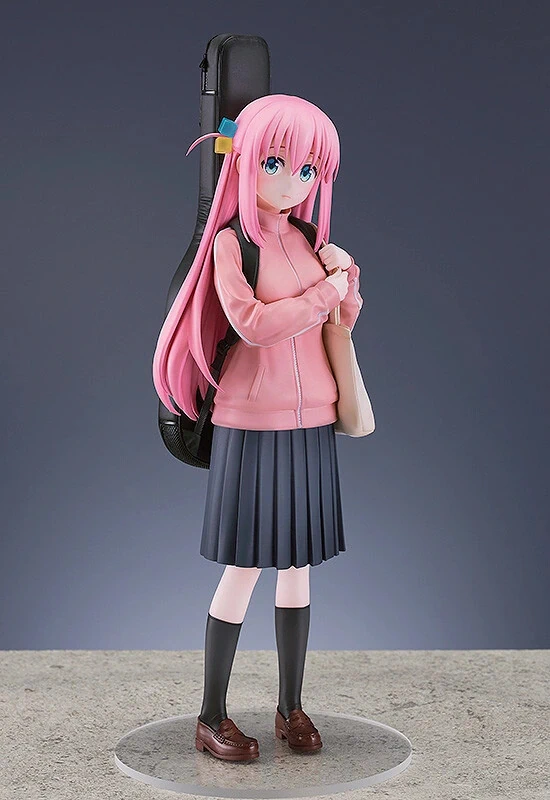 Should you preorder this? Want my opinion? Just get this one and decide on the Aniplex figure when it actually goes up for preorder.
Vocaloid – Hatsune Miku – Hatsune Miku x Maneki Neko – KDcolle – 1/7 – Maneki Miku ver. (Kadokawa)
As a cat person, I am delighted to see this figure. I suppose this will bring you more luck compared to any regular Maneki-neko. Or so I thought. Turns out, it's more likely you'd go into debt before getting any good financial luck. What is with that extreme pricing though? Is this the fabled Miku tax everyone's been talking about?
The sad part is that she looks so cute it is highly unlikely her price will go down in the aftermarket.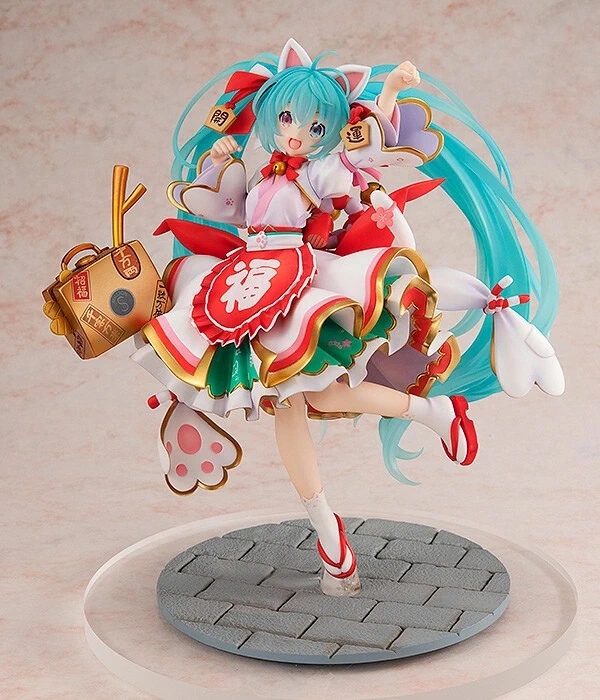 Should you preorder this? Your only option is to preorder because the aftermarket prices will be crazy.
Granblue Fantasy – Narmaya – 1/7 (AmiAmi, AniGift)
Props to Cygames for being able to keep Granblue Fantasy running for as long as it is – 9 years and counting. There aren't a lot of figures of Narmaya save for the one from Broccoli which now costs a fortune in the aftermarket. At least fans now have another option and holy heck, it looks godly. Even if I don't play the game, I would have considered getting this if it was a bit cheaper. Right now, it's just a tad too expensive for something that I am not invested in.
It sucks though that you can only get it from AmiAmi.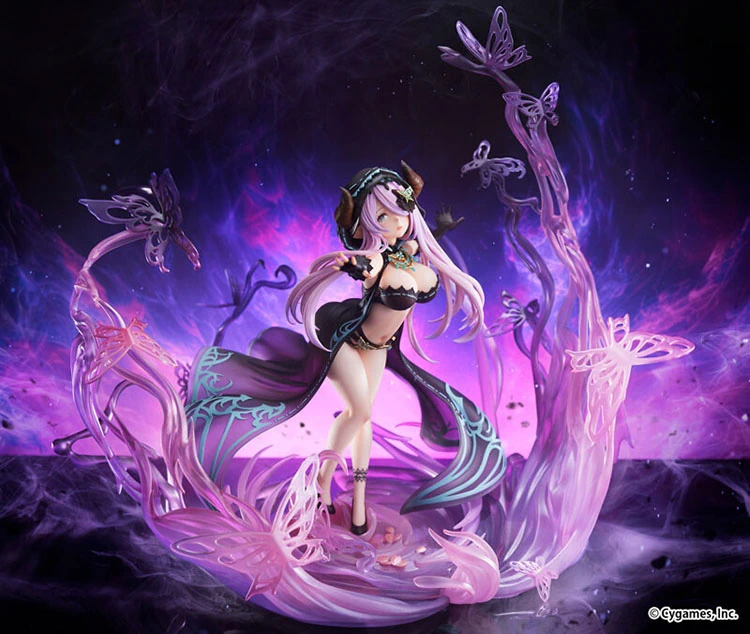 Should you preorder this? Even though this is on the very expensive end, it is a grand figure. Also, the price starts to sound much better when you consider that the alternative Narmaya figure costs about $800 in the aftermarket.
Inu ni Nattara Suki na Hito ni Hirowareta. – Inukai Karen – B-style – 1/4 – Dog Outfit Ver. (FREEing)
Despite how pervy and ridiculous the premise of the manga/anime is, I'd honestly buy this if it was a 1/7 or 1/6 scale. I still think 1/4 scales are overhyped and extremely overpriced. Also, I'd still feel a little bit of shame if I had to tell someone about the source material of this particular figure.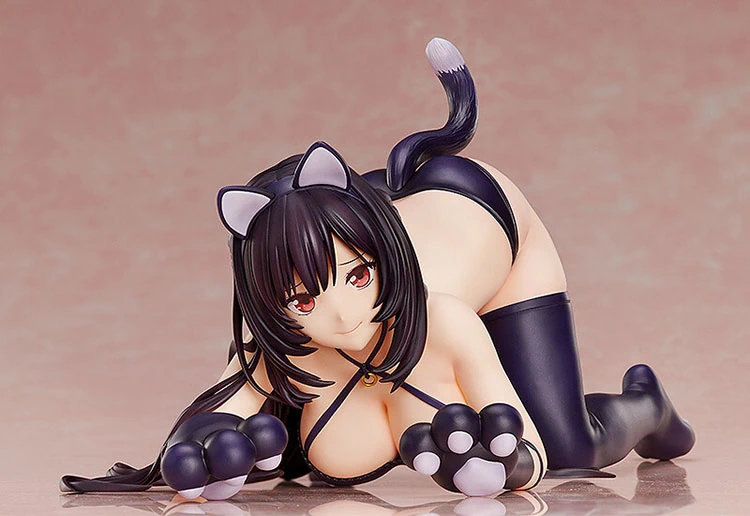 Should you preorder this? If you are a degenerate and proud, you should buy this. Honestly, anyone who buys 1/4 scales from FREEing already know what to expect minus the fishnets.
Azur Lane – Perseus – 1/7 – Unfamiliar Duties Ver. (Alter)
I've been waiting for a figure of Perseus for a long while now and it was a race between two companies (Alter and Wings Inc.) as to who would first reveal a prototype. Alter wins. And now we have Nurse Perseus going up for preorder. Honestly, I wish she was at least ¥5k cheaper. We do know Alter makes the best quality figures so this is guaranteed to be good.
The Wings Inc. figure of Perseus which features her in her default skin would probably be much pricier than Alter's. If you can't afford both, then go with Alter.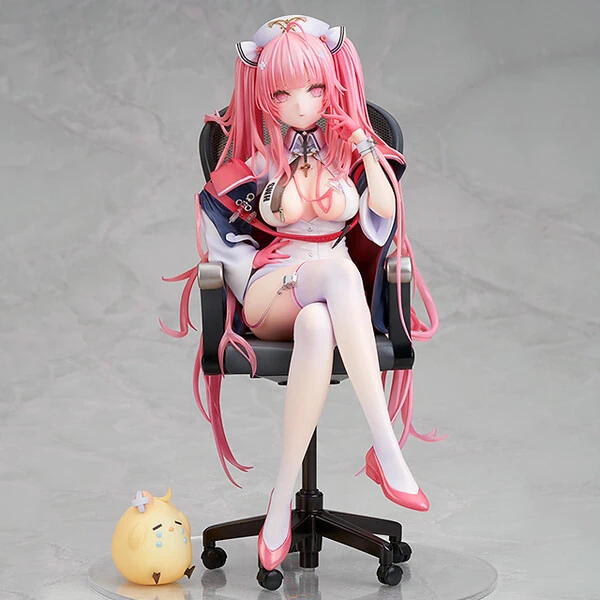 Should you preorder this? Alter is top tier and a drop in the aftermarket price is a shot in the dark. If you can afford her, go preorder.
Azur Lane – Roon – Golden Head – 1/6 – μArmament (Alice Glint, Thousand)
This is going to my preorder list. No doubt about that. Considering the level of detail and the fact that this is a 1/6 scale, I'd say the price is very reasonable. And since there are no other announcements for a different Roon figure, this is pretty much the only choice. I've looked into Thousand's previous releases and their quality seems to be up to snuff so that's good to know. I just wish their Illustrious Muse figure would have been closer to Roon's price range. Would have preordered that one too.
I'm already preparing the 1/6 scale Azur Lane lane shelf where Indomitable, Taihou, Chen Hai, and now Roon will go.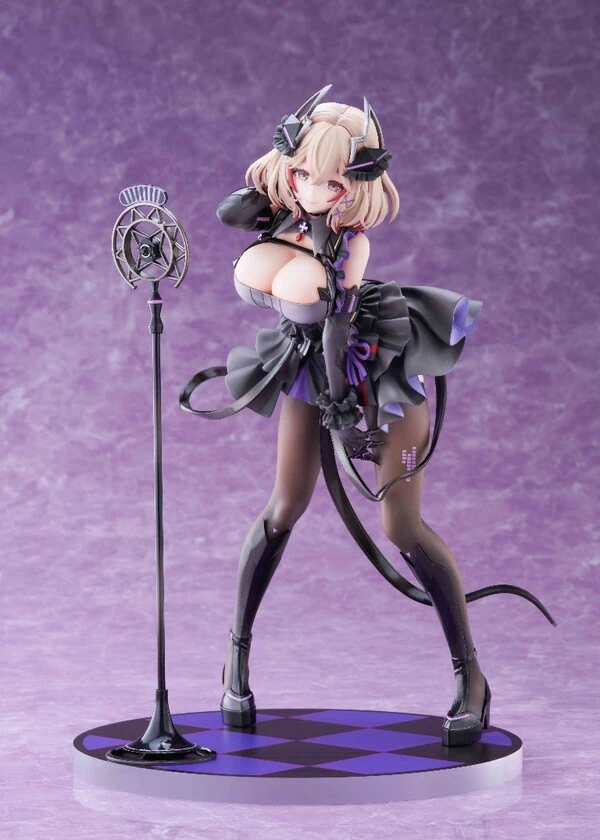 Should you preorder this? Thousand's quality is looking good and the price seems reasonable so preorder her if you want. I already did.
Strike the Blood IV – Himeragi Yukina – KDcolle – 1/7 – Tokonatsu no Wedding Ver. (Dengeki, Kadokawa)
I'm actually surprised this is getting a rerelease when the after-market price has been mostly stable. I got her during the initial release but she's still in the box. Do take note that this figure needs a lot of vertical space (around 33 cm.) because of her spear.
Strike the Blood could have been great. The story has become so complicated. It's not good but it also isn't bad. It is cringe at times but it also offers a ton of fanservice. For Strike the Blood figures, I wish figure manufacturers would realize that the source has other characters that are not named Yukina.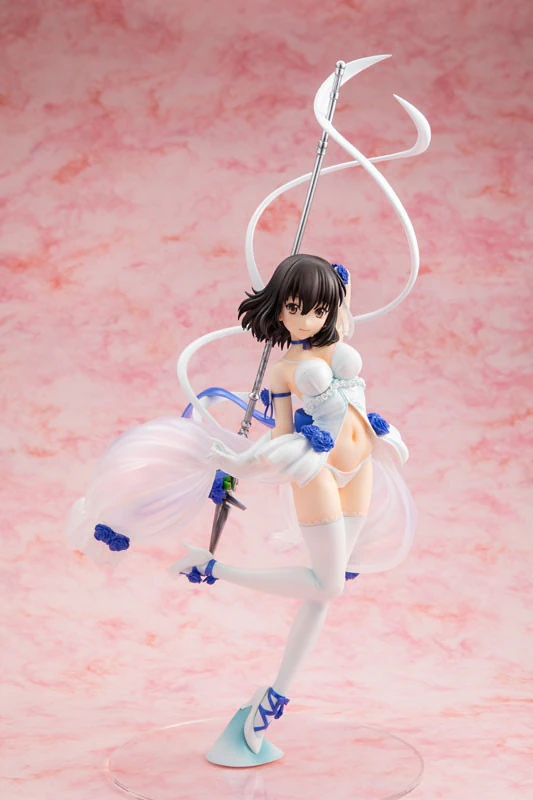 Should you preorder this? If you want to preorder her, very limited stores carry her so getting her in the aftermarket is also an option.
Ookami to Koushinryou – Holo – 1/7 – Plentiful Apple Harvest Ver. (Chara-Ani, Good Smile Company)
Here's another mystery. Why is this Holo getting a rerelease? I understand the naked Holo figure getting a rerelease because the prices have been crazy but this has been mostly stable. To top it off, people have been complaining about Holo's face in this figure.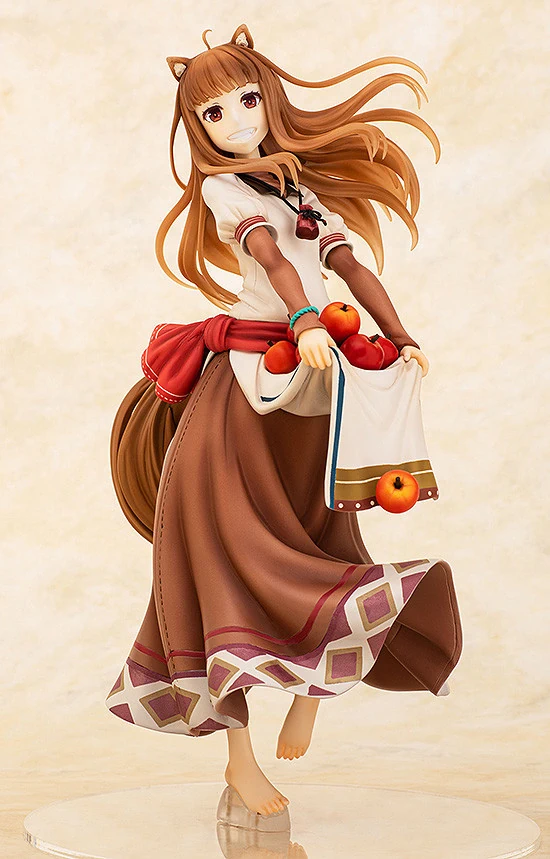 Should you preorder this? You can get her in the aftermarket right now if you don't mind getting a used one.
Vocaloid – Hatsune Miku – B-style – 1/4 – Bunny Ver. (FREEing)
Hatsune Miku is no stranger to getting 1/4 scale figures. She's had quite a few already. When you consider the bigger picture that she already has several hundred figures released, it doesn't really come as a surprise.
But holy heck, this one is priced at around ¥44,000. Is that reasonable? I mean… It's freakin' Hatsune Miku but I still think that price is bonkers, especially considering that this doesn't look anything special. Also, it's weird she has sleeves on her left arm.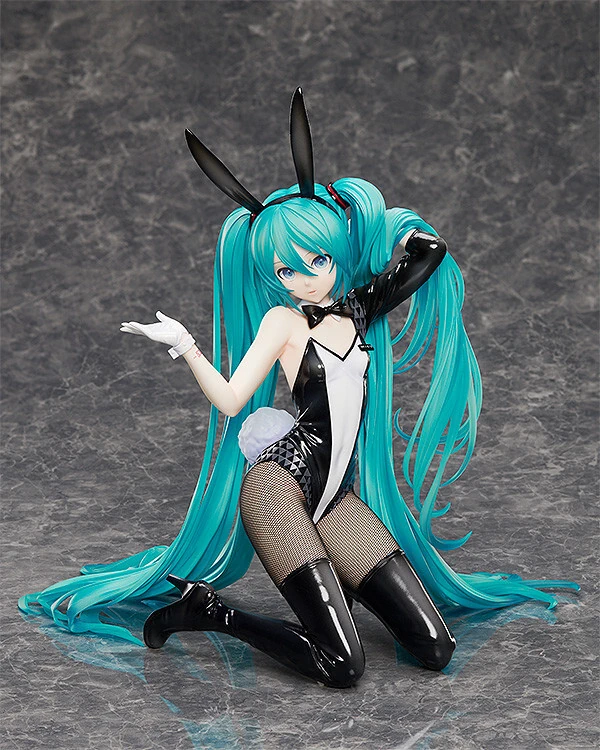 Should you preorder this? Is she worth her price tag? I'm not so sure about that but it's not a problem if you disagree. Preorder her if you want to.
Eiga Kono Subarashii Sekai ni Shukufuku o! Kurenai Densetsu – Chomusuke – Megumin – CA Works – 1/7 – Anime Opening Edition (Chara-Ani)
I guess we can consider this release somewhat warranted since the aftermarket prices were mostly higher than the preorder price. This time around, I think we can no longer get the exclusive faceplate with the eyepatch.
Though I'm not fond of Chara-Ani, this figure does look nice. Its colors are vibrant. Also, as a cat person, having Chomusuke here is a big plus.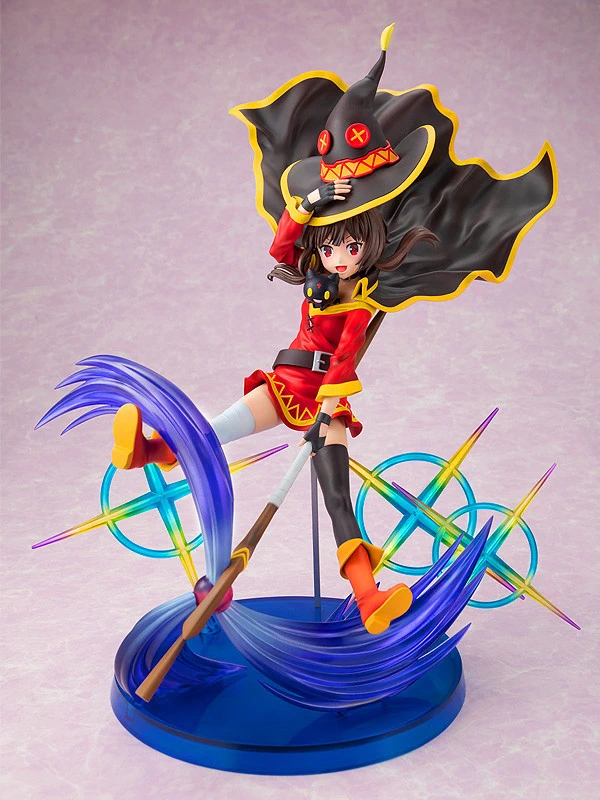 Should you preorder this? If you're still lacking a Megumin figure, here's your chance to get one at the preorder price.
Kimetsu no Yaiba – Kanroji Mitsuri – B-style – 1/4 – Deluxe Edition (FREEing)
She's over ¥50k! FREEing trying to cash in on Demon Slayer booba. But honestly, I think her face looks off.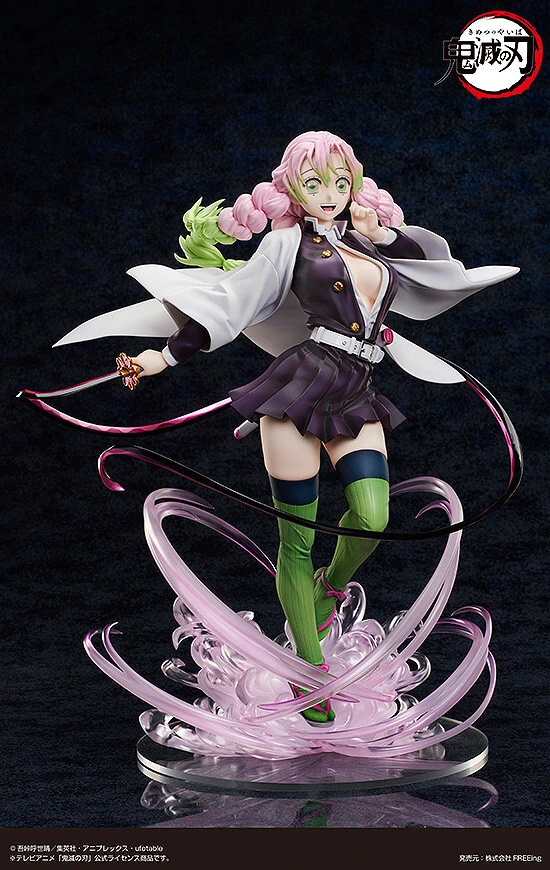 Should you preorder this? If you want her and don't want to pay the ridiculous preorder price, you probably don't have much of a choice since it will probably be more expensive in the aftermarket.
Kimetsu no Yaiba – Kanroji Mitsuri – ARTFX J – 1/8 (Kotobukiya)
I think Kotobukiya captures Mitsuri's face better compared to the FREEing figure. If you can get her exclusive faceplate I think that's even better. If you prefer the default expression, that's okay too. You don't need to force yourself to jump hoops to get the exclusive.
This, however, is only a 1/8 scale. If you prefer the 1/4 scales, then go for FREEing above.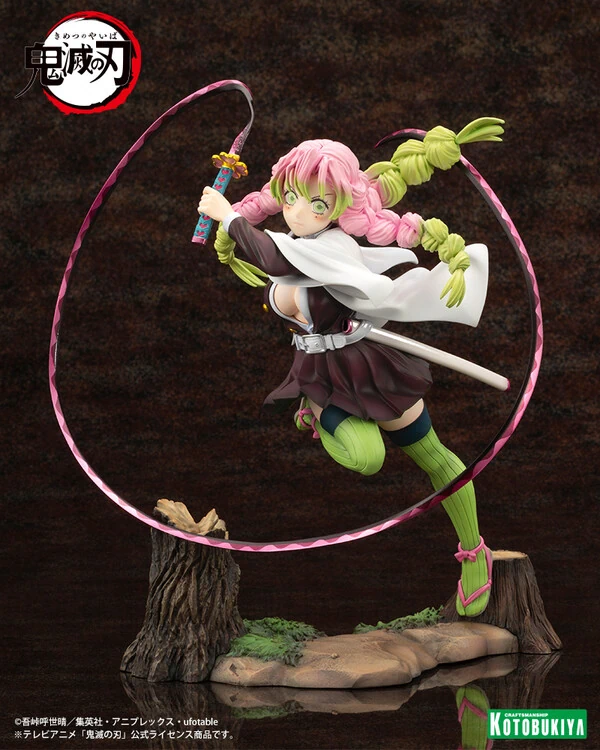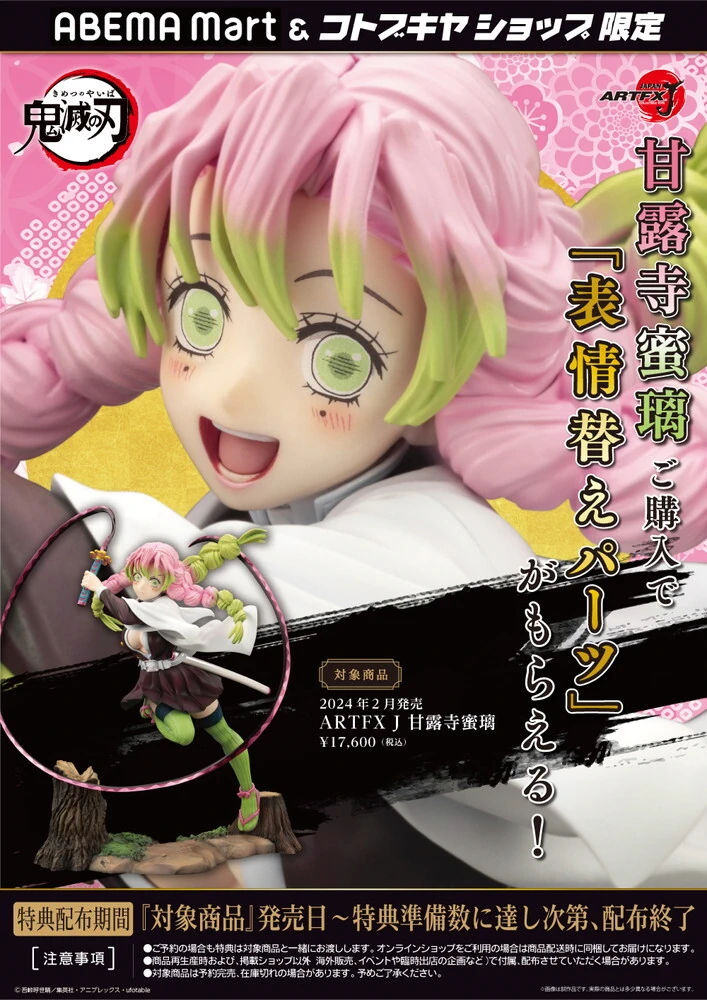 Should you preorder this? I think preordering this is a better choice compared to FREEing. Aside from being cheaper, it also looks better in my opinion. You can get the exclusive faceplate from the Kotobukiya store.
Azur Lane – Boise – B-style – 1/4 – Sheepish Sapphire (FREEing, Union Creative International Ltd)
If you don't play the game, you won't know that Boise has always been shy about showing her face which is why her default has her wearing a mask. But why be shy when she's that cute, right? In any case, that's a lot of hair for a single figure. She already has that braided ponytail and still has a lot of hair to let loose.
Expect what you would expect from any other 1/4 scale FREEIng B-Style figure.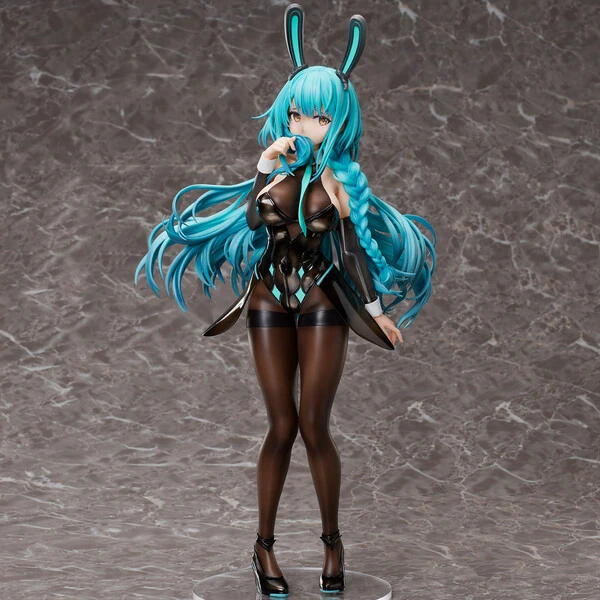 Should you preorder this? It's not common for 1/4 scale bunnies from FREEing to bin so I would suggest not risking it. Go preorder.
Angel Beats! – Tenshi – KDcolle – 1/7 – Wedding Ver. (Kadokawa)
I'm going to start this one with a bit of a rant so please bear with me for a bit.
I'm starting to hate Kadokawa (again) as it always seems to make anti-consumer decisions. Since last year, Kadokawa's pricing (also FuRyu's) has always been on the extreme end. They still do it most of the time but the only difference is most other companies already followed suit. And now, Kadokawa's latest practice has been to severely limit the distribution of their figure preorders to specific stores only which is AmiAmi. Exclusives are the bane of consumers. It's the reason why we have a PC vs. Console wars. In the anime figure industry, you can compare AmiAmi to Sony (the one that tries to get all the exclusive deals) and every other store is the PC. AmiAmi gets all the exclusive figures from Kadokawa, Amakuni, AniGame, AniGift, etc. Every other store gets zilch.
For the most part, I don't mind ordering from Amiami but they are not my preferred store. Also, Amiami does not have any affiliate partner programs so, as a content creator, I have nothing to gain from promoting Amiami. I do still link to them from time to time for the convenience of my readers. My current affiliate partners help me to keep this website online so it is ideal if I can feature figures available in storefronts that I am partners with. So if you can use my affiliate links when posting your preorders, it would help me tremendously. /end rant
I can't believe it's been 13 years since Angel Beats! first aired and we are still getting figures of Tenshi. As I've mentioned many times before, figures with wings are special and that makes almost every Tenshi figure special. I already have her first figure from Good Smile Company (which my wife already claimed as hers) and her Haregi version figure also from Good Smile Company. I think both these figures are good and I do not see myself parting with these figures ever. And now we're being greeted with a new figure of Tenshi, this time in a wedding dress with 2 display options – a full-on wedding dress and a mini-skirt wedding dress.
I do have a few wedding dress figures but I can't say I'm very fond of them. I think this one looks cute though and I wouldn't fault you if you like it. The long skirt parts can be detached to show the mini-skirt. This does not come with two torso parts. Is this a good deal at over ¥26k? I think it could be cheaper but considering the level of detail and the fact that you get two display options, it doesn't sound so bad. If you think this purchase will make you happy, then go for it. Kadokawa's quality is pretty good.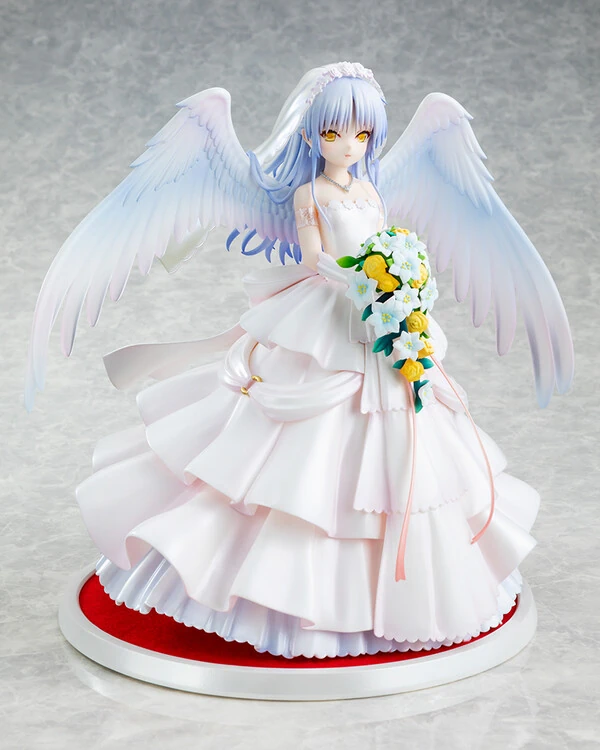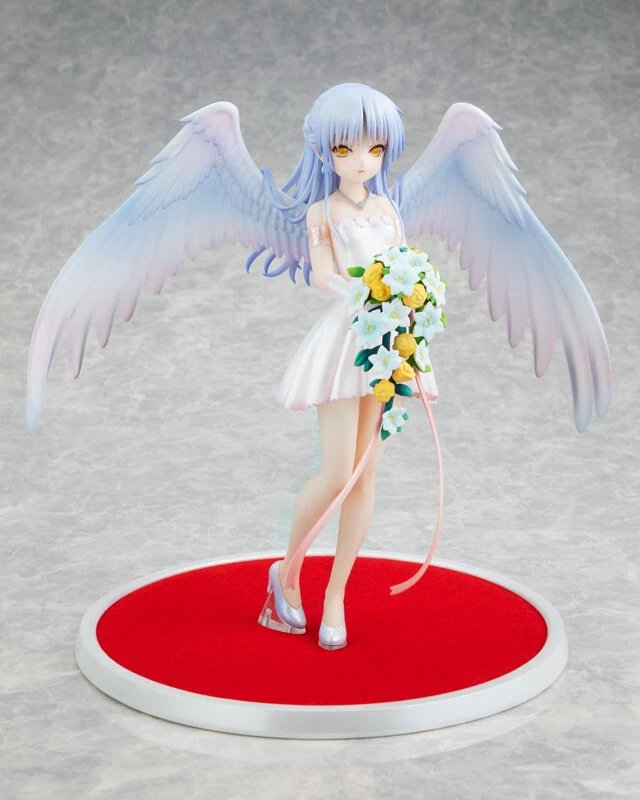 Should you preorder this? If you want her, you can only get her from Amiami. You can also check the aftermarket for a cheaper figure of Tenshi if you're on a tight budget.
Atelier Sophie 2 ~Fushigi na Yume no Renkinjutsushi~ – Ramizel Erlenmeyer – KT Model+ – 1/7 (Koei Tecmo Games, Wonderful Works)
I've always viewed Koei Tecmo as a greedy company as can be seen from many of their games that have been filled with several hundreds of dollars worth of costume DLCs. And now they see that they can get away with an extreme pricing model if they create their own figures for the characters they own the rights to. Not a good sign for the future of the Atelier franchise.
For this one however, I think there's no need to worry so much as the Atelier Sophie franchise is not nearly as popular as Atelier Ryza. Sophie's figures are already seeing a downward trend in terms of pricing so we can pretty much expect the same trend from another character in the franchise.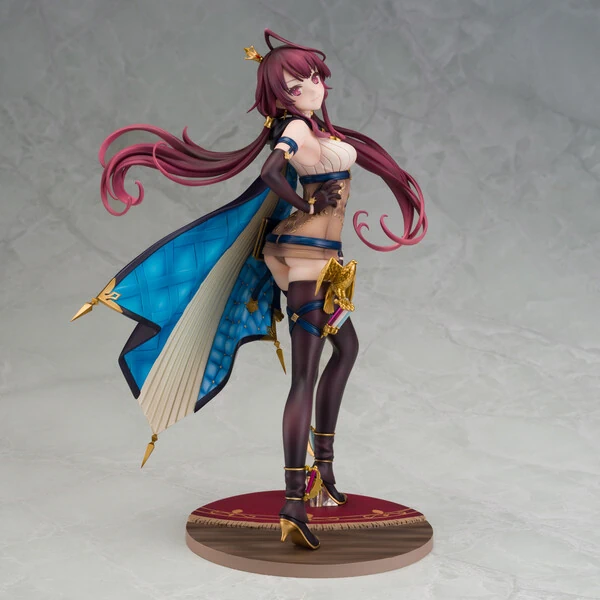 Should you preorder this? Price will most likely be down in the aftermarket so I'd recommend waiting it out. If you still want to preorder, she's only available in AmiAmi, the KT store, and a select few other stores.
Heaven Burns Red – Aikawa Megumi – F:Nex – 1/7 (FuRyu)
Heaven Burns Red seems like an interesting game and it is written by Jun Maeda. The same Jun Maeda that brought us Angel Beats, Clannad and Little Busters. However, it is only available in Japanese and there is no confirmation if it will ever be localized. Some fans are already organizing a fan translation but that's never really a guarantee. I'm hopeful but not expecting.
And while this figure does look nice, it is not something that I can recommend. Even when this is well below the prices that we usually see from FuRyu, the price will most definitely go down in the aftermarket as there barely exists any demand for her outside of Japan.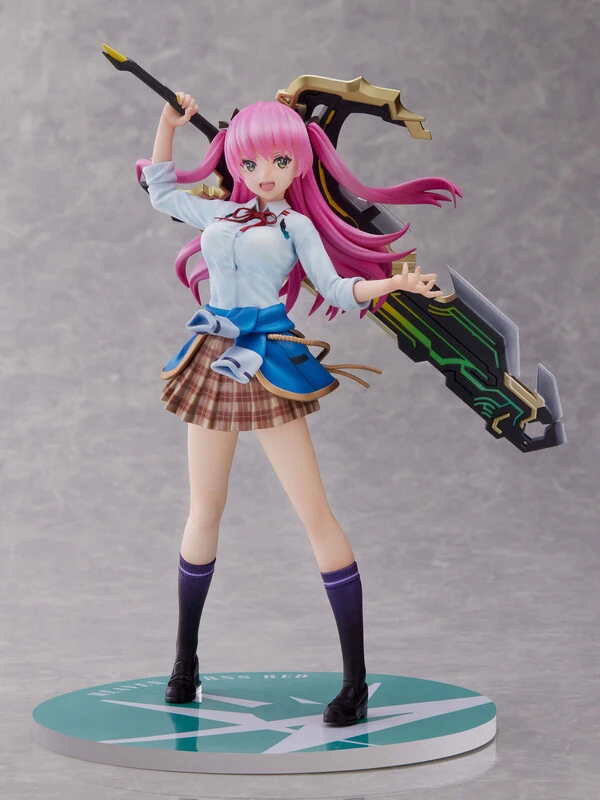 Should you preorder this? The aftermarket is the way to go but if you insist you want to preorder, please consider using the affiliate links.
Heaven Burns Red – Kunimi Tama – F:Nex – 1/7 (FuRyu)
And here's another one from Heaven Burns Red. Again, it looks great but just like Aikawa above, expect that her price will tank.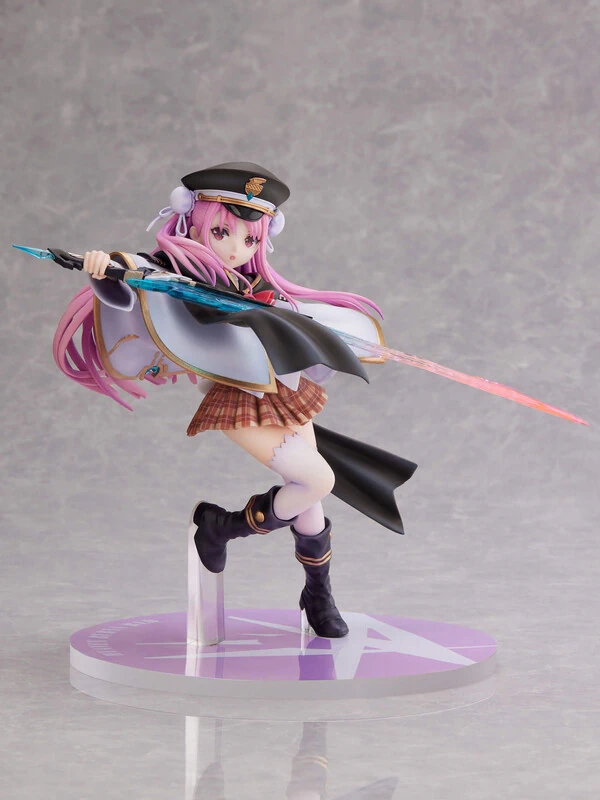 Should you preorder this? The aftermarket is the way to go, especially given that her preorder price is way up there.
To LOVEru Darkness – Momo Belia Deviluke – 1/7 – The Magician Ver. (Broccoli)
This could have been a great figure but one that has been ruined by censorship. For one reason or another, it seems the To LOVEru publishers are blatantly against having any of their characters have cast-off figures. It all just sounds very hypocritical when anime, manga, and all other media show the To LOVEru characters in various states of undress with little to no censorship. But for anime figures, it's always a no-go.
This figure of Momo is supposed to be depicted without panties and with nipples. They did include the nipple bumps but no painted nipples can be seen through what is supposed to be sheer clothing. It would have been forgivable if the panties stayed since they have to hide the lower bits (understandable) but have painted nipples visible through the sheer cloth.
This is not meant to emphasize or promote a desire for explicit content. Rather, I believe that consistency in how these characters are represented across different forms of media is important. If the publishers are comfortable showing certain aspects in their original works, it would make sense to extend that artistic freedom to figures as well, while respecting the preferences of collectors and fans.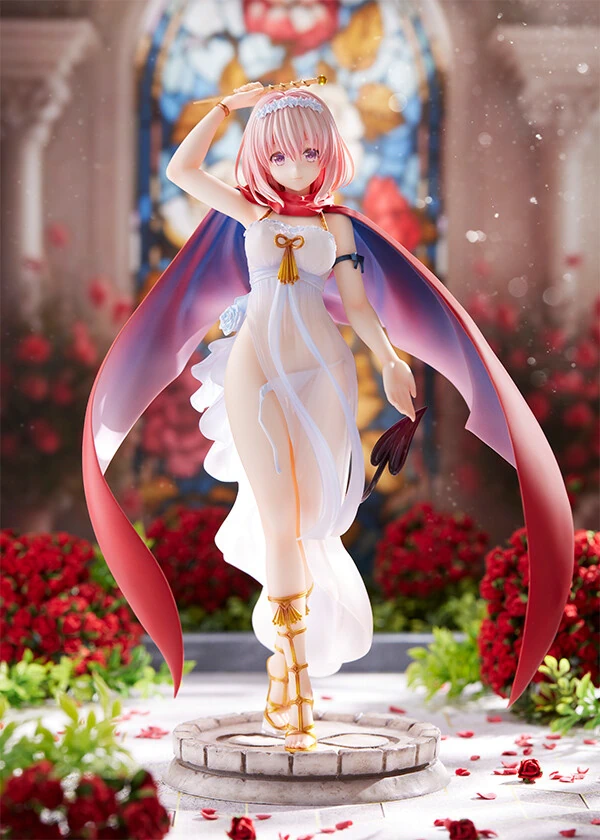 Should you preorder this? If you still plan to preorder her despite the blatant censorship, go ahead. I would tell you to manage your expectations though as Broccoli is not known for producing the best quality.
Date A Live IV – Yatogami Tohka – B-style – 1/4 – Bunny Ver. (FREEing)
Why is Tohka only getting a 1/4 scale FREEIng bunny now? I can understand Kurumi getting a bunny first due to her popularity but even Yoshino got a bunny figure first. Pretty weird considering Tohka is the main girl of the franchise.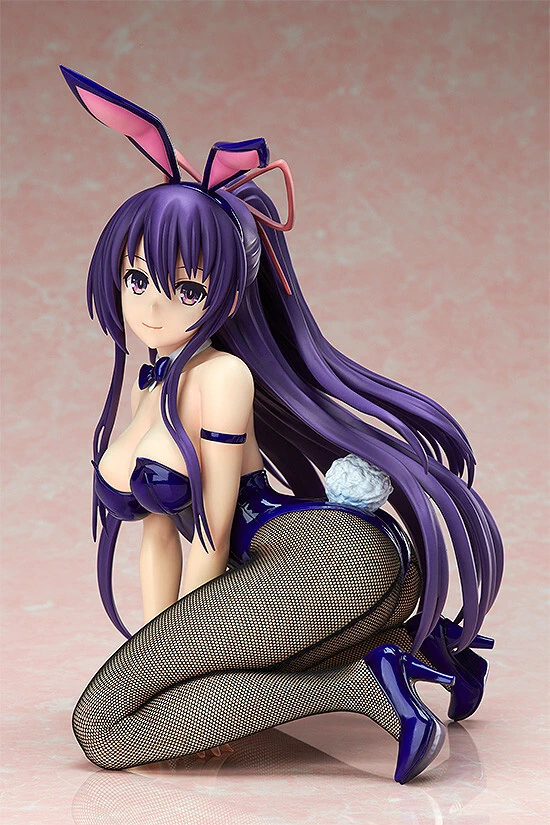 Should you preorder this? Preorder her now or pay the bloated aftermarket price. The former sounds better though.
Overlord IV – Entoma Vasilissa Zeta – F:Nex – 1/7 (FuRyu)
As an anime-only pleb, I don't know much about Entoma apart from what has been shown in the anime. I keep hearing other characters get better treatment in the light novel but I have not yet read it. Maybe sometime soon. I have too much on my plate right now.
As for this figure, it doesn't look very good. Not to mention, FuRyu's quality is not something I would be looking forward to. Anything over ¥16k is still very pricey for a basic 1/7 scale figure and the pricing on this one is way beyond that. I'd probably just wait for Alter's figure of Entoma which shouldn't take too long I think since we already saw a prototype.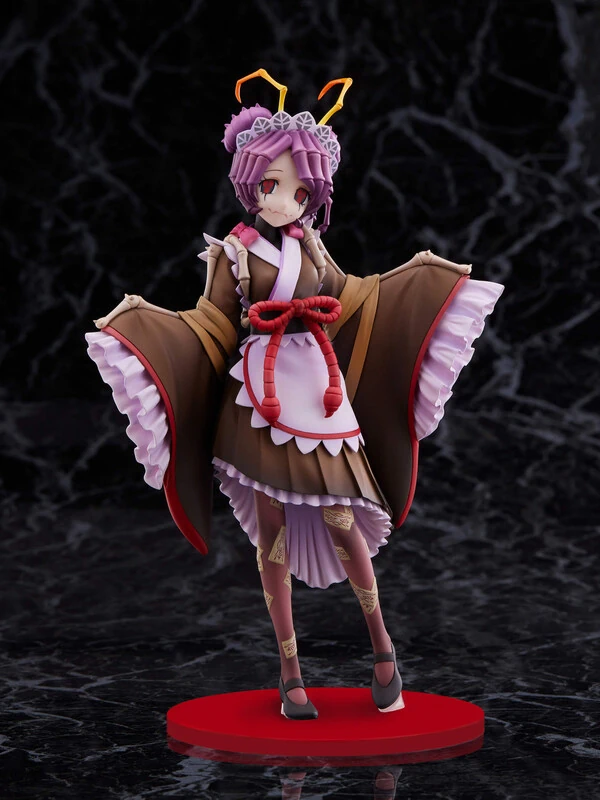 Should you preorder this? FuRyu is nothing to be excited about. I'd rather wait for Alter's Entoma figure which should be much better and hopefully be around the same price point (if not cheaper). Why not shop for other Overlord figures in the aftermarket?
Persona 5 The Royal – Niijima Makoto – Lucrea (MegaHouse)
For collectors, there's not much point in a rerelease if the aftermarket price is actually lower than the preorder price. I guess in the long term it will be good for anyone who missed out since her aftermarket price will be much cheaper than it is right now.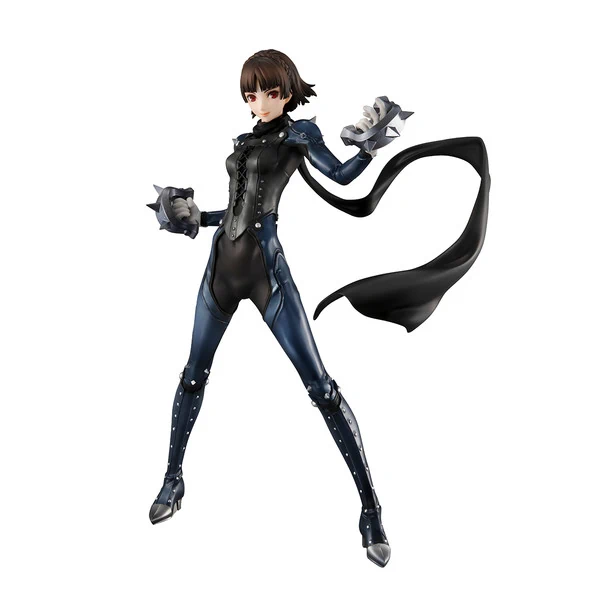 Should you preorder this? It's cheaper to get her preowned.
Naruto Shippuuden – Hyuuga Hinata – Naruto Gals DX – Ver.3 (MegaHouse)
I'm not going to pretend I know anything about Naruto because I don't. What I do know is that this is a cool-looking figure but that comes with a high price tag. Since this is an exclusive, only a very limited number of stores carry her.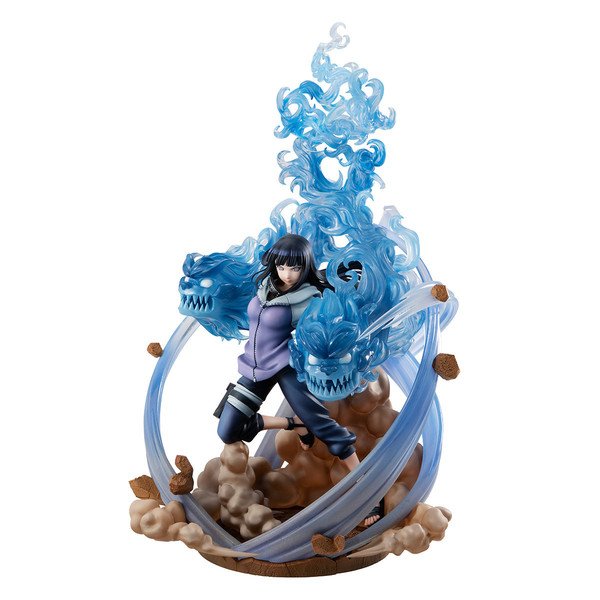 Should you preorder this? You can get her from Amiami.
Yahari Ore no Seishun Love Comedy wa Machigatteiru. Kan – Yukinoshita Yukino – 1/8 (Kotobukiya)
Kotobukiya is a company that is never stingy when it comes to rereleases. And while I love a good Yukino figure, there's no point in preordering if you can get her preowned for cheaper.
The only reason why I wouldn't take a cheaper preowned figure over a rerelease is if they are roughly the same price and the initial release is over 5 years old. In my experience, when figures reach 5 years of age, they start to show signs of degradation so the rerelease would be of better quality.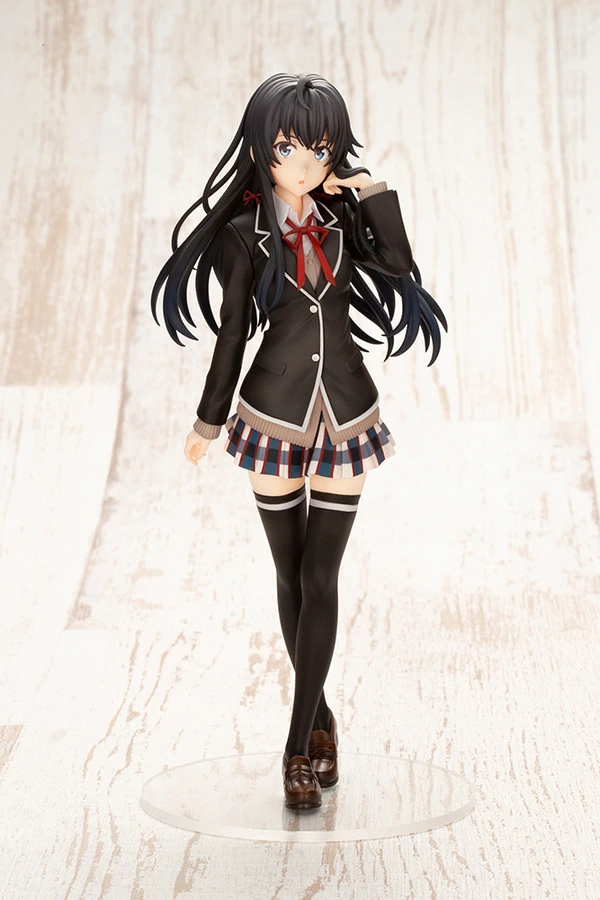 Should you preorder this? Get her preowned for cheaper.
Zom 100: Zombie ni Naru Made ni Shitai 100 no Koto – Mikazuki Shizuka – 1/7 (Design Coco)
I saw the Nextflix movie but I have to see the anime. I know. I hate myself. The movie was pretty cringe. I don't know if the anime will be any better but I'm pretty sure it will be since the bar the movie set isn't high at all.
Thus DesignCoco has decided to branch out as a figure manufacturer. In the past, they only mainly worked as sculptors for many companies including Union Creative, FuRyu, eStream, and more. I'm not a very big fan of their work. They're not bad but they're also not elite-level good. They worked on hundreds of figures already so it's probable you already own a few of their works if you've been collecting for a while. I guess the quality overall is passable. It's not like they only work for Union Creative. This is mostly just me being unable to get over Design Coco and Union Creative messing up their Hanekawa figure.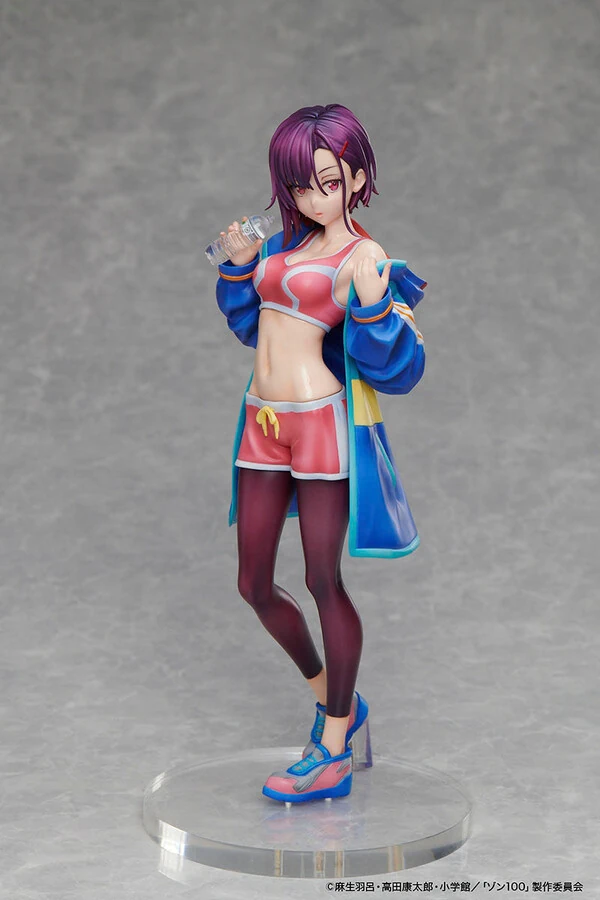 Should you preorder this? Based on the preorder numbers I'm seeing for this figure, it would seem she is quite a bit popular so maybe preordering is the way to go. The price seems reasonable too.
Kidou Senshi Gundam: Dai 08 MS Shotai – Aina Saharin – Gundam Girls Generation – 1/8 (MegaHouse)
Gundam Girls Generation has got to be one of the least popular figure lines that I've been covering. Why this is getting a rerelease is really beyond me. I know MFC does not reflect actual sales numbers for figures but as of this writing, this figure only has 11 preorders. If you look around, I'm sure you can find her dirt cheap somewhere. This is not a shot at the character but mostly a failure of MegaHouse in identifying which figures will actually make them money.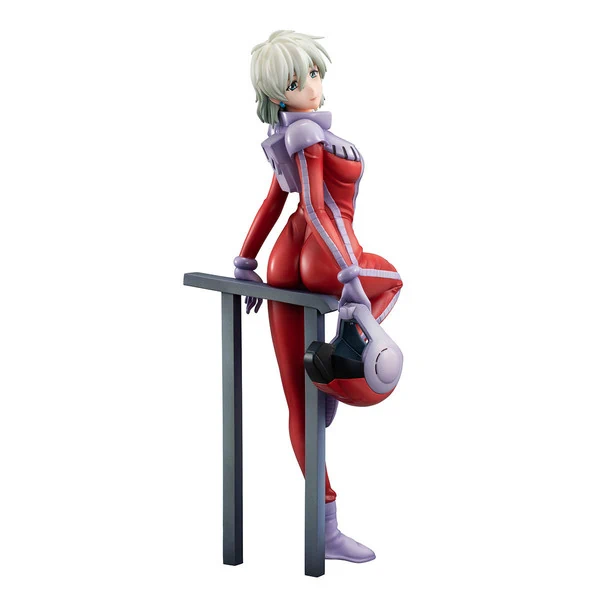 Should you preorder this? Not worth preordering, really. Get her of any of the other figures in the Gundam Girls Generation line for cheap in the aftermarket.
THE iDOLM@STER: Shiny Colors – Higuchi Madoka – Dream Tech – 1/7 – Feb. (Wave)
Is it weird that I find this cute despite the sullen expression? I usually prefer figures that have a happy face but this one ain't so bad. And while I trust that Wave would do a good job on this figure, this will most definitely hit the bargain bin. The figure has generated no hype at all. Such is the fate of every idol anime figure.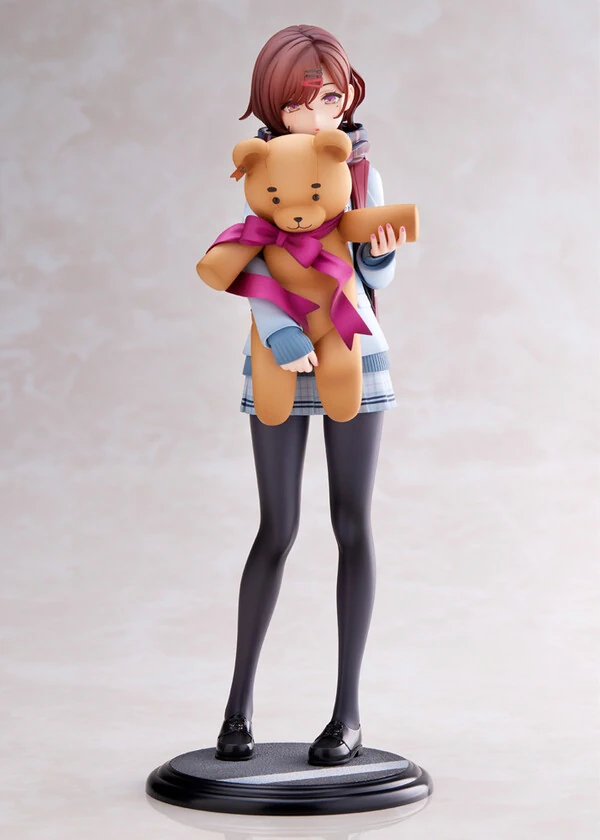 Should you preorder this? Wait until she hits the bargain where you can get most other Idolmaster figures for dirt cheap.
THE iDOLM@STER Cinderella Girls – Kurosaki Chitose – Dream Tech – 1/7 (Wave)
Here's another one that's headed straight for the bargain bin. Sorry Wave. Love your work but I'm just telling it as it is.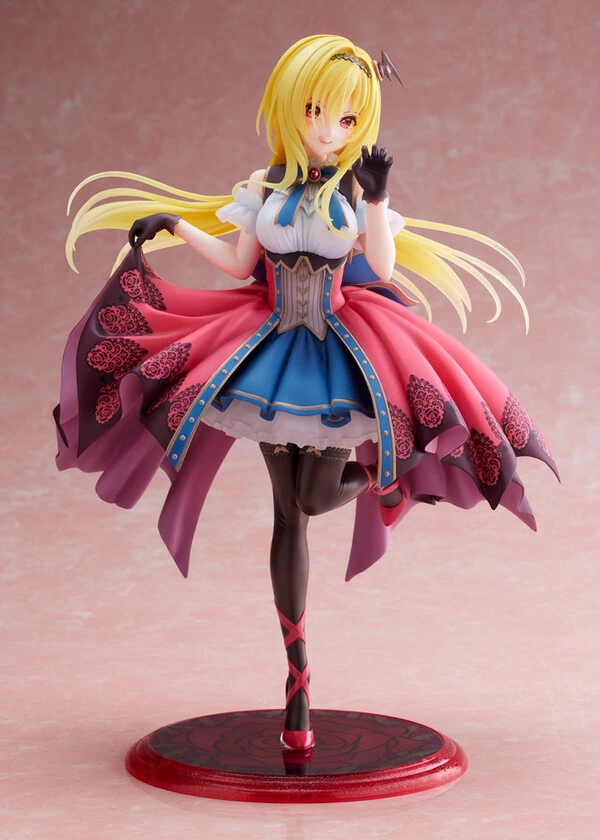 Should you preorder this? Idolmaster figures for dirt cheap in the bargain bin. Get them while the Japanese Yen is down.
Ayakashi Triangle – Kazamaki Matsuri – F:Nex – 1/7 (FuRyu)
I'm sure some straight guys out there are probably getting confused boners from Matsuri's other figures. If you're confused, that's because she's a guy who was cursed to have a girl's body. This figure however is very disappointing. It has a basic boring pose. Not sexy. Not cute. The paint looks very flat.
Should you preorder this? No. If you want an Ayakashi Triangle figure, play the waiting game as there are more promising figures that will come in the near future.
Uma Musume: Pretty Derby – Kitasan Black – 1/7 – Outrunning the Encroaching Heat (Kotobukiya)
After seeing this figure, my first thought is that I like her color scheme. Second, I really like her jolly expression. In fact, you don't need the exclusive faceplate. The default expression can brighten up a room. Not to mention, this is way cheaper than most other other Uma Musume figures as they usually hover around the ¥25k range.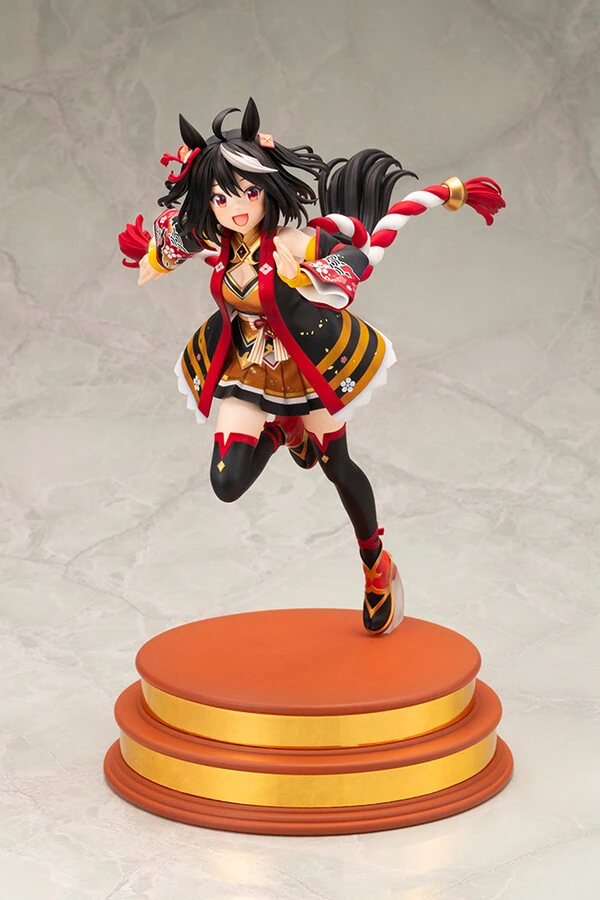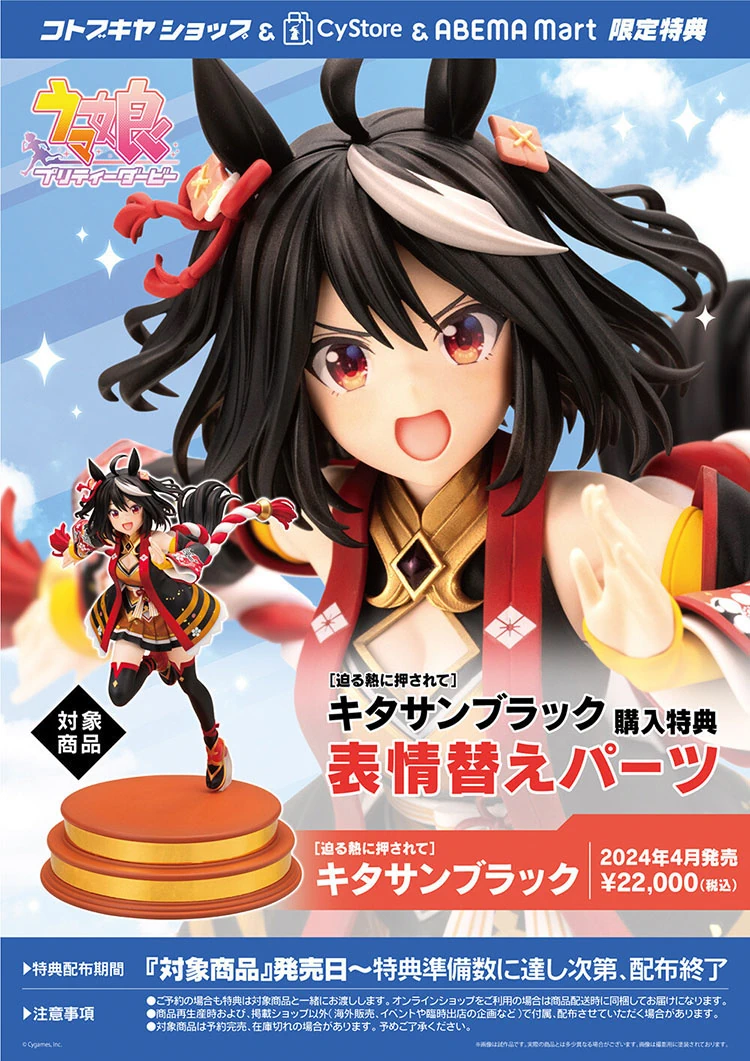 Should you preorder this? I think she looks good and might be worth preordering. I don't think you need to jump hoops to get the exclusive faceplate since the default expression is also really good. But if you want it, you need to use a proxy to get her from the Kotobukiya JP store.
Kawaii Dake Janai Shikimori-san – Shikimori Miyako – 1/7 – Summer Outfit ver. (Miyuki)
The figure looks okay but the anime is kind of boring. The main character is bland. It felt like watching a shoujo anime. No offense to people that enjoy shoujo anime but it is not my cup of tea.
The show seems to have gained a fair bit of popularity so that might affect the pricing in the aftermarket. And while the character is indeed cute, the figure is as basic as it gets. It's just a standard standing pose. And with a price tag of over ¥20k, this seems like overkill. You can get the exclusive bonus from the GSC store for a few thousand Yen more but I wouldn't recommend it. The default face is good enough.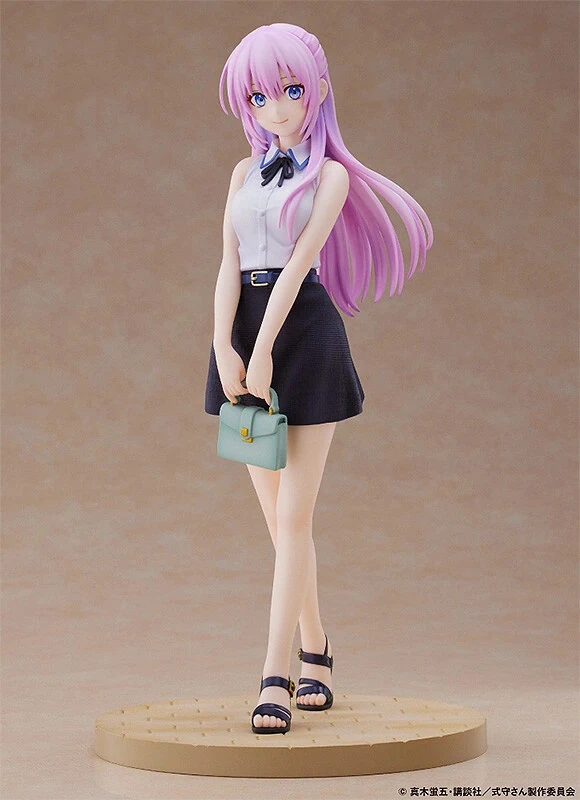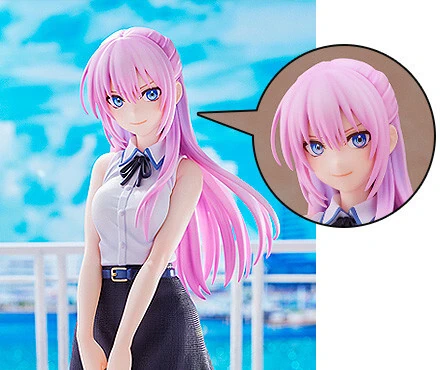 Should you preorder this? If you think she's worth over ¥20k, then go for it. Otherwise, just check the aftermarket prices.
Vocaloid – Hatsune Miku – 1/7 – Happy 16th Birthday Ver. (Good Smile Company)
Happy 16th Birthday Hatsune Miku! Some people take issue with her supposed wings which comprise of music-related stuff because of the lack of a paint finish. This is however far from the truth as the "wings" are painted white for a reason. Wings are supposed to be white. If these were painted with normal colors, it would not create the illusion that these are wings. Notably, you can also see that these wings are not just planted with a flat white finish. There is some blue and gray shading on it. To accuse Good Smile Company of producing low-effort wings is absurd.
Sure, it's a pretty figure that any Hatsune Miku collector should covet. But that doesn't mean you should just go right ahead and preorder this immediately. The main hurdle is really the insane pricing at over ¥29k.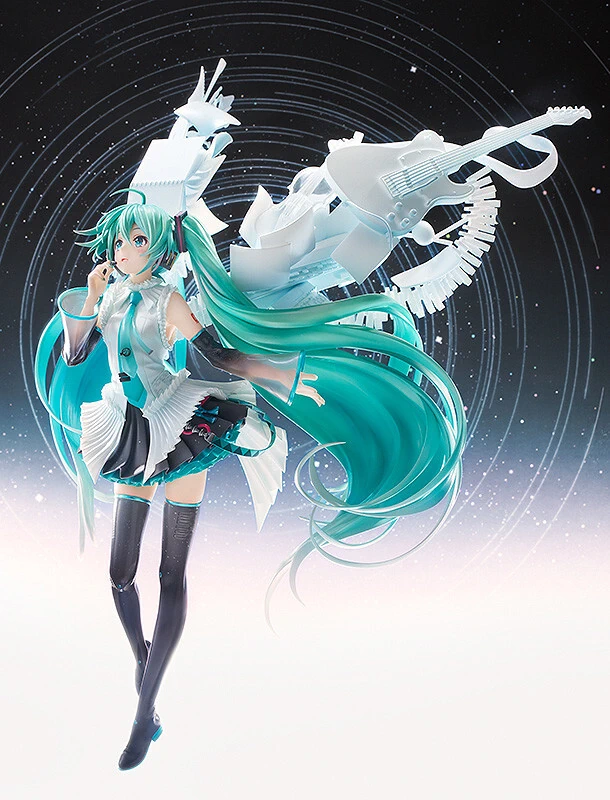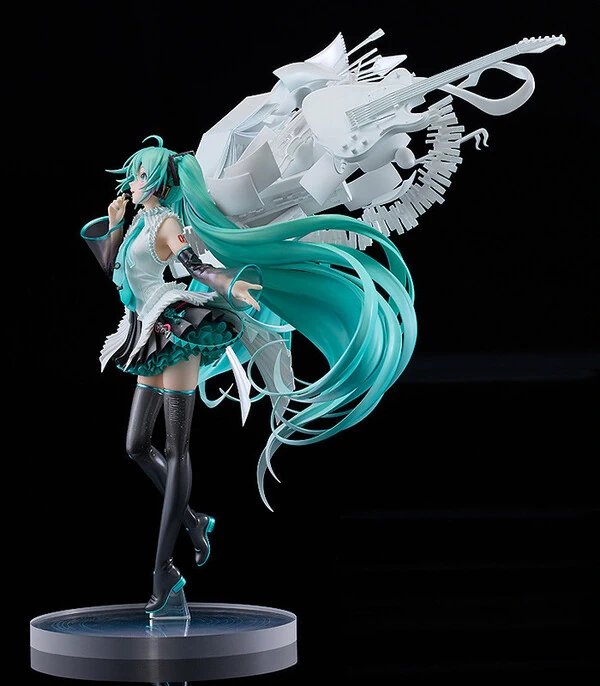 Should you preorder this? She's a high-quality piece with a high price to boot. Preorder her if money is no object and you're sure you really want her. Alternatively, you can search the literal hundreds of Hatsune Miku figures in the aftermarket.
Gekijouban Fate/kaleid Liner Prisma ☆ Illya: Licht – Namae no Nai Shoujo – Illyasviel von Einzbern – KDcolle – 1/7 – Summer Dress Ver. (Kadokawa)
The wholesomeness is on another level here. She looks like that little sister you truly want to protect.
Also, this reminded me of this Megumin figure with the same theme. I think it's safe to say we'll be seeing more of this style from Kadokawa. It's not bad but I do wish this was a tad cheaper considering the design is on the simpler side. Nonetheless, it's good to see more figures of Illya that are not lewd.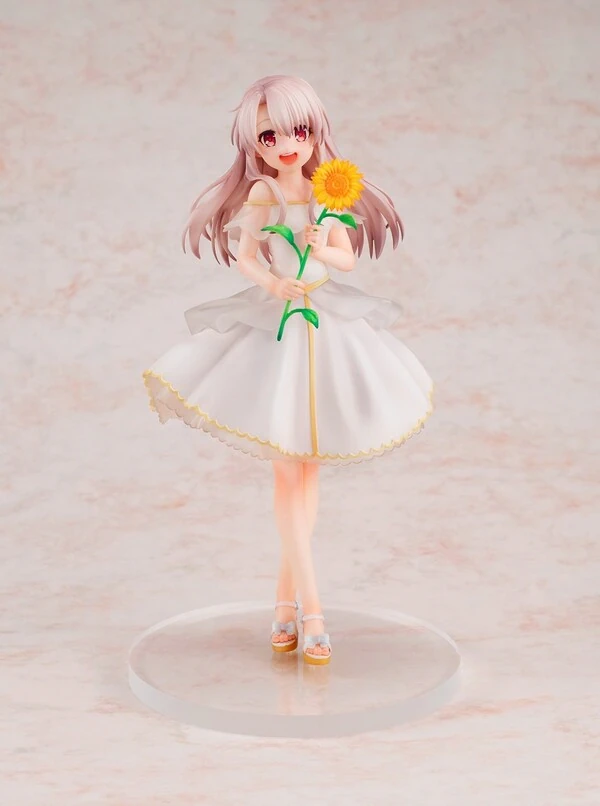 Should you preorder this? She's on the expensive end for a simple figure but if you have to get her, get her from CDJapan where I found her cheapest.
Tensei shitara Slime Datta Ken – Milim Nava – 1/7 – Ryu Souban (Ques Q)
It's a real shame this had to be so expensive since this is one of the coolest Milim figures I've seen. But if you're looking for a more cutesy version for a Milim figure, there are plenty of other good options. Alter and Spiritale's Milim are definitely top contenders. The latter's aftermarket price is pretty so I think Alter is the best option right now.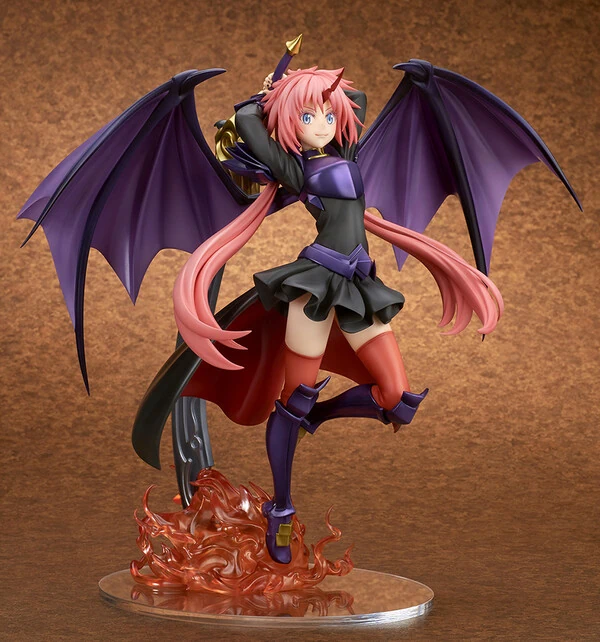 Should you preorder this? If money is no object, then go ahead and preorder. Milim's figures rarely go down in value. If this one is too pricey, I mentioned above that Alter is a good alternative. You can also check out all her other figures here.
Transformers – Starscream – Bishoujo Statue – 1/7 (Kotobukiya)
While I don't personally collect the Transformers Bishoujo statues from Kotobukiya, I am always looking forward to seeing how Transformers will look as human girls. I can't really say the same for My Little Pony. Now we already have the four most popular Transformers as bishoujo statues but I hope they don't stop there. I would like to see Ironhide, Soundwave, and more.
For Starscream, I like that her human form looks so smug. The figure itself is definitely not lacking in detail. However, I'm not a big fan of the look on the exclusive faceplate so I don't think you need to jump hoops to try and get the exclusive faceplate. The regular look will do.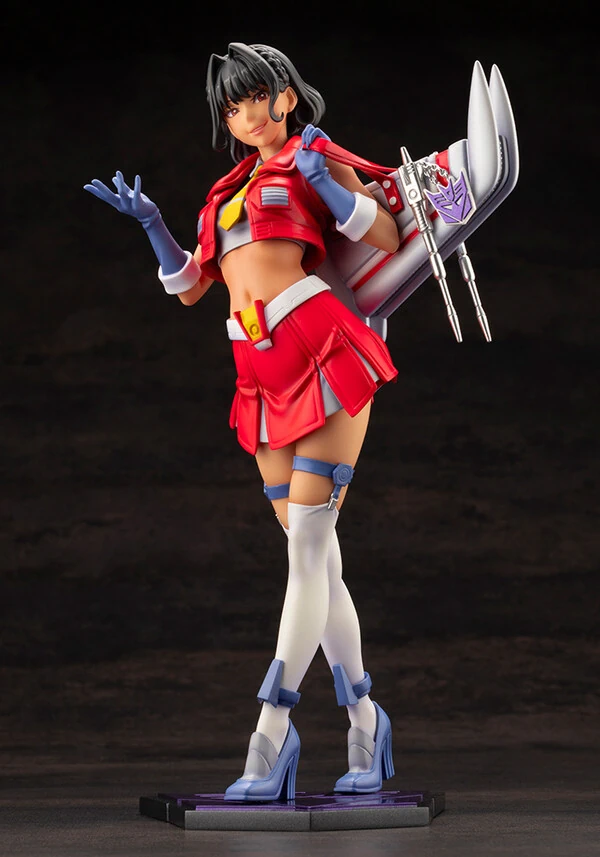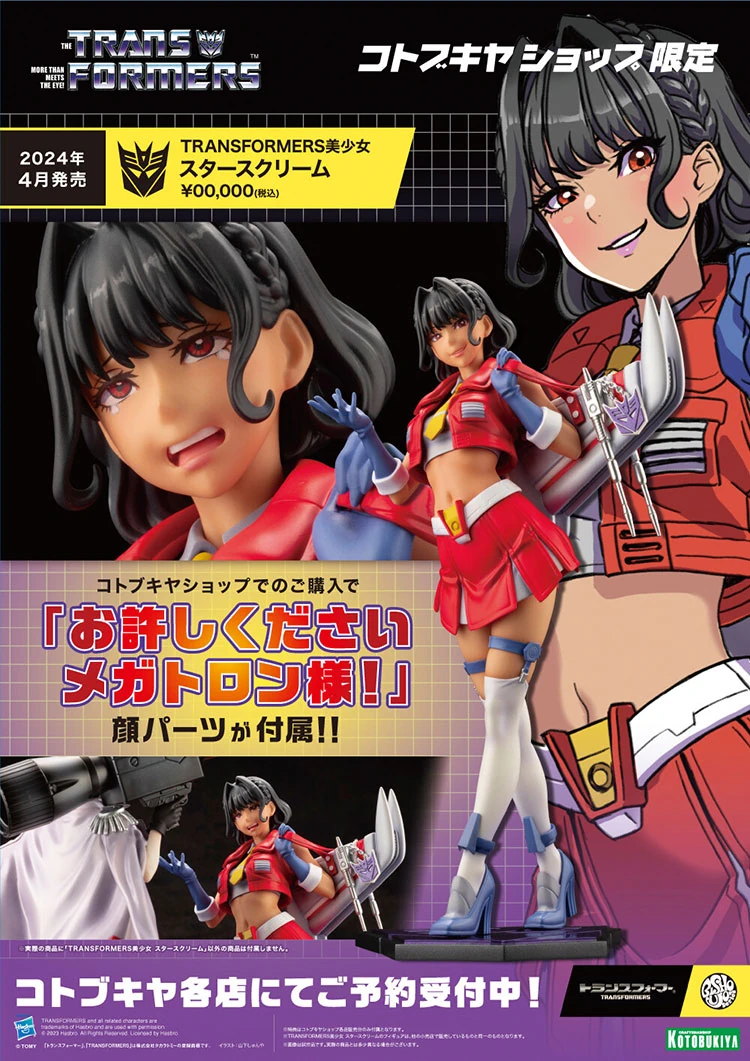 Should you preorder this? The price seems fair as expected of Kotobukiya. The quality should be good too so just get her if you want her.
Uzaki-chan wa Asobitai! ω – Uzaki Yanagi – Dream Tech – 1/7 – Ushigara Bikini (Wave)
She's only 14 years of age. So what? I'm not here to debate whether sexualizing minors is good or bad. Anime figures are, after all, based on works of fiction and no actual minors are being harmed in the production of fictional content. I might have said something different in the past. Perhaps somewhere along the lines of I don't support lewd loli figures. Personally, I don't prefer buying lewd loli figures but it's not a problem if you do.
Moving forward, isn't it weird that Tsuki (the mom), and Yanagi (the little sister/imouto), get their own Holstine-themed figures when it is Hana who is the star of the show? Hopefully, Hana will get hers soon.
A fun little tidbit I noticed here. Her name is tagged on her ear and in English too.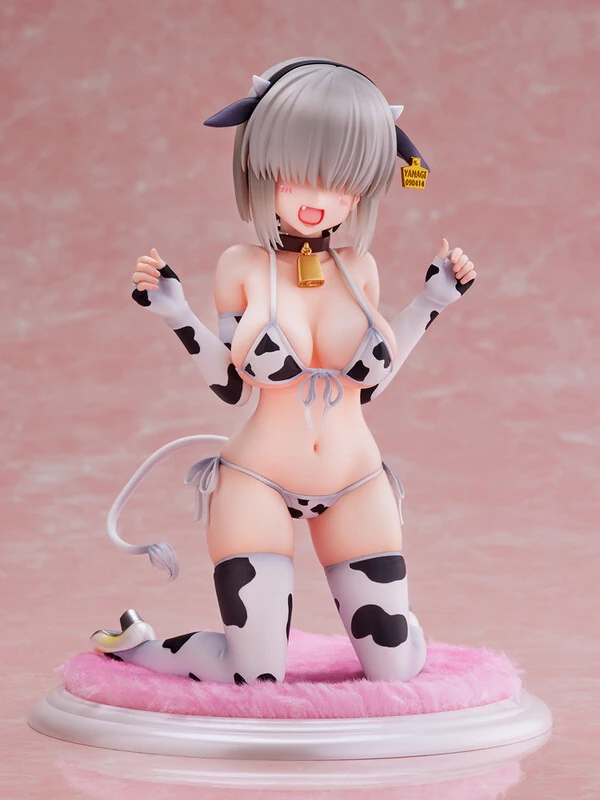 Should you preorder this? This is moderately priced which is a good thing and you can count on Wave to deliver good quality figures. So go ahead and preorder if she is to your liking.
Eiyuu Densetsu: Hajimari no Kiseki – Emma Millstein – 1/8 (Kotobukiya)
As I've already mentioned before, Kotobukiya appears to be the only company interested in making figures for the Trails series which sucks for fans of the show because of the lack of options. On the flip side though, it's still a blessing that we still get figures for this great franchise. There are many good franchises that don't even get a single figure. Besides, Kotobukiya is a great manufacturer and their pricing is usually spot on.
This one is a little bit on the pricier side as far as Kotobukiya pricing goes. It's still cheaper than most other companies. If this was made by Phat Company or Kadokawa, I'm guessing it would be around ¥27k. Do note that the few figures from the Trails series that have been released appear to have higher prices in the aftermarket so I'd be a bit wary about deferring to the aftermarket.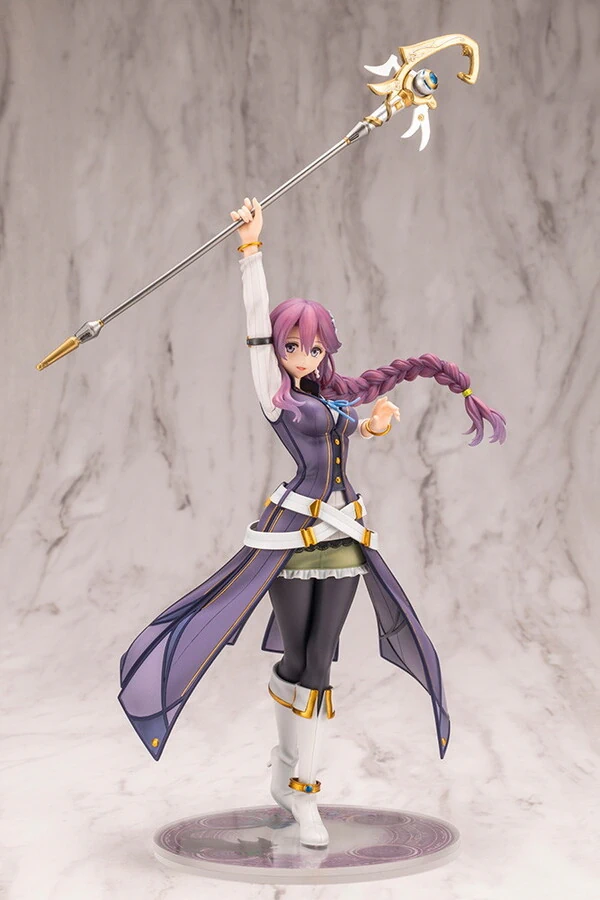 Should you preorder this? Preordering is an option if you want to play it safe and I think you should play it safe.
To Aru Kagaku no Railgun T – Misaka Mikoto – KDcolle – 1/7 – Hoodie☆Look Gekota ver. (Kadokawa)
This comes with so many alternate parts that I'm wondering how Kadokawa is charging less than ¥20k for her. You got the hoodie, alternate left and right arm parts, and even an alternate face plate. Then again, I do have some concerns about the seams being too prominent, especially on her hair. That just might be me nitpicking. In any case, Kadokawa mostly does excellent quality so I trust this will be a good figure.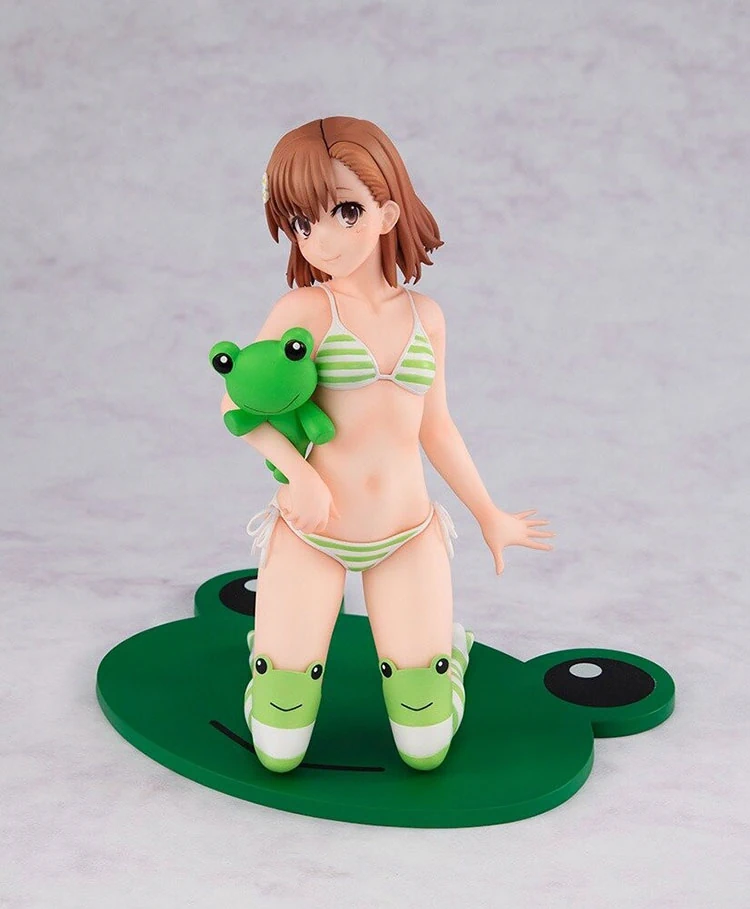 Should you preorder this? If you're a Misaka fan, then why not? I found her cheapest on CDJapan.
Touhou Project – Cirno – 1/7 – Summer Frost ver. (Solarain Toys)
Holy crap! This looks really cute. I'm only familiar with the more popular characters in Touhou Project so I have no clue who she is but she seems fairly popular and it is highly likely that her aftermarket price would go up. The good Touhou Project figures can be quite pricey in the aftermarket so this one would probably be the same.
As for Solarain, their first figures have just started releasing their first figures recently and it seems to point in a good direction. Meaning, the quality seems to be very good. This is pretty much within expectation since they are under Good Smile Company.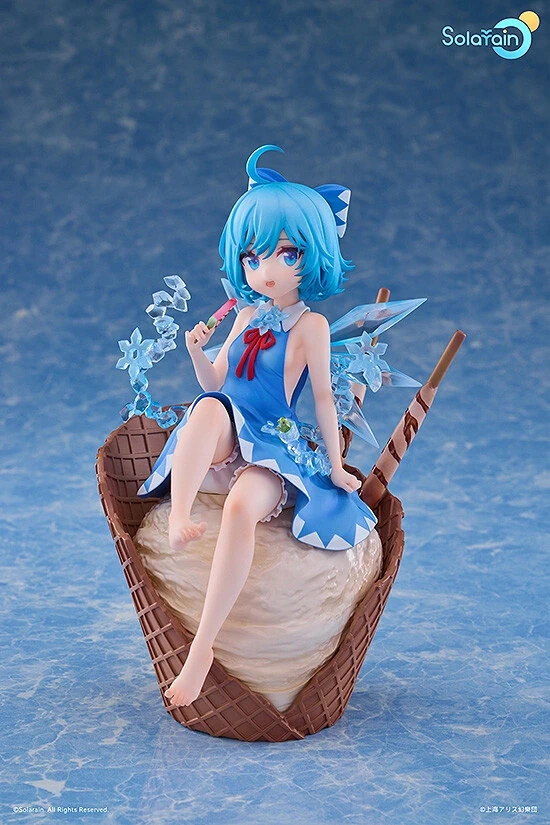 Should you preorder this? Go ahead and preorder. I mean, she's so cute.
Girls' Frontline: Neural Cloud – Nanaka – 1/7 (Apex Innovation)
This figure looks pretty good and I always have good expectations of APEX. If you do decide to preorder, you will most definitely receive a top-tier quality figure.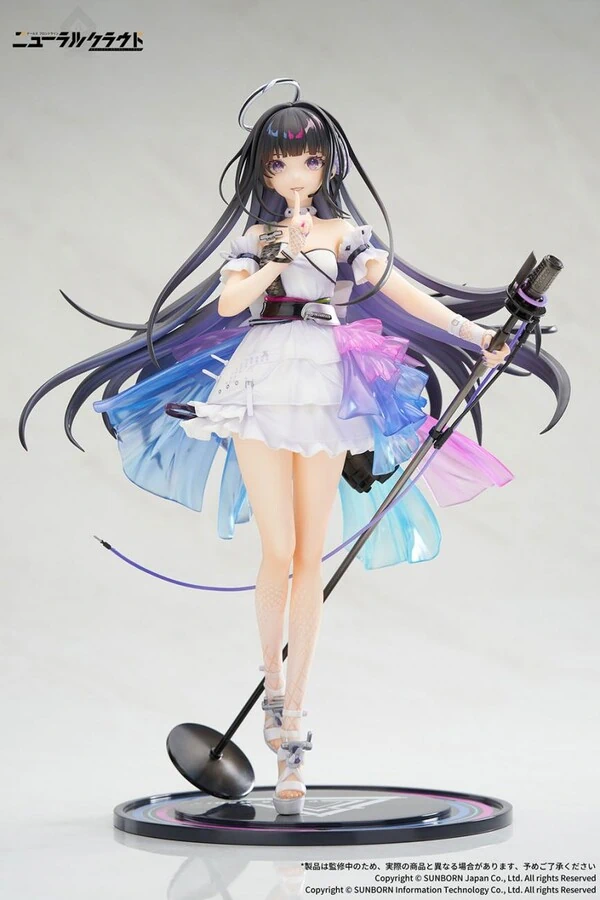 Should you preorder this? I think her price might go down in the aftermarket since the Neural Cloud spin-off is not nearly as popular as Girl's Frontline. Take that advice with a grain of salt. If you don't want to risk it, just preorder.
Evangelion Shin Gekijouban – Souryuu Asuka Langley – 1/4 – Test Suit, Smile ver. (Bell Fine)
Bell Fine is entering 1/4 scale territory but it isn't looking good for this one. If they can position themselves to produce 1/4 scales but cheaper than FREEing's price offerings, they might have a shot. But from the looks of this one, you'd be better off buying FREEing 1/4 scales since those are better quality at roughly the same price.
I'm sure I'm not alone when I say that Asuka's face is not looking good in this figure. Not that it's ugly. It just doesn't look like Asuka. Also, the test suit lacks the shine that we expect to see on the Evangelion plug suits. Not sure if this "test suit" is actually meant to not have that shine but it doesn't work. On top of that, the suit has too many creases. A few creases here and there are fine as that adds a hint of realism to clothing on figures. This however is too much. It almost looks like someone forgot to iron the suit so wrinkly all over. Bell Fine, please do better.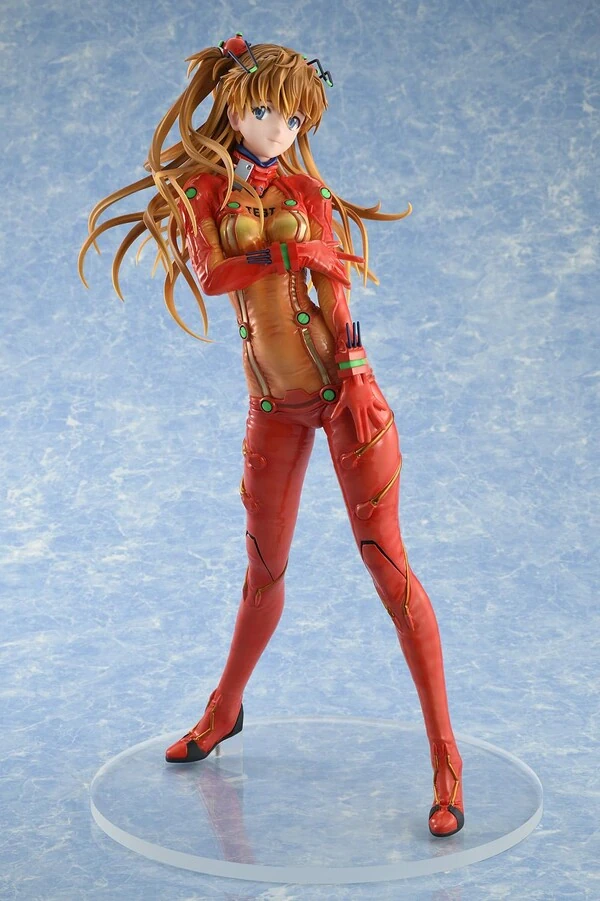 Should you preorder this? At this point, just go for FREEing 1/4 scales.
Fairy Tail – Erza Scarlet – Yuuwaku no Yoroi (tokubetsu Shiyou) ver. (Union Creative International Ltd)
Stop and think for a moment. I know Erza is a walking fan-service but Union Creative is mostly known for creating scale figures that are of prize figure quality. Heck. Just look at the paint job on that prototype. Everything is just painted with a flat finish. No shading anywhere except on the thigh-highs. Just skip this one.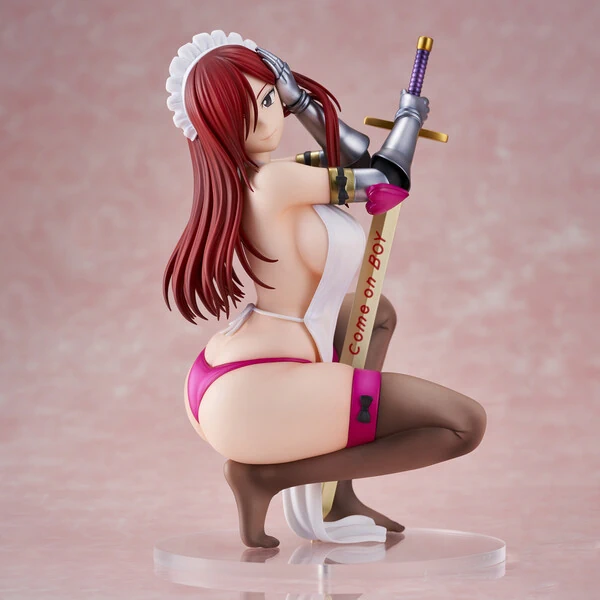 Should you preorder this? No. If you're really hungry for an Erza figure, you can find a better one in the aftermarket at the same price point.
Street Fighter – Chun-Li – 1/6 (Max Factory)
Another masked girl from Astrum Design. You can also take off the mask if that's more up your alley.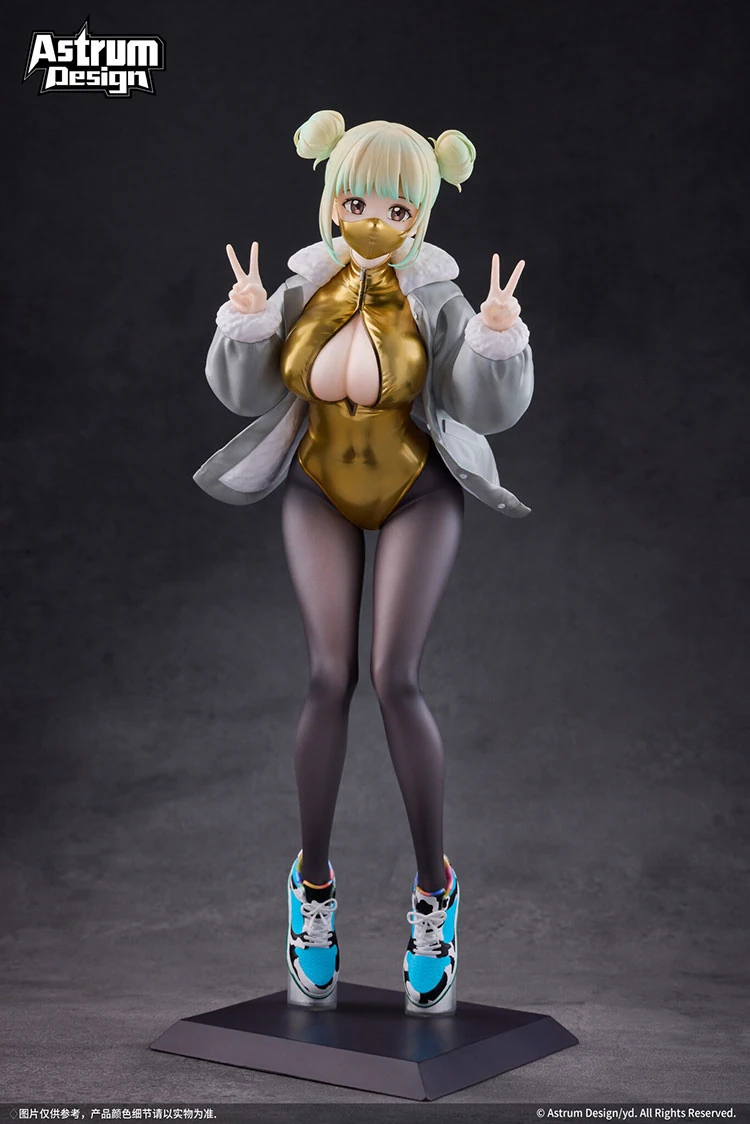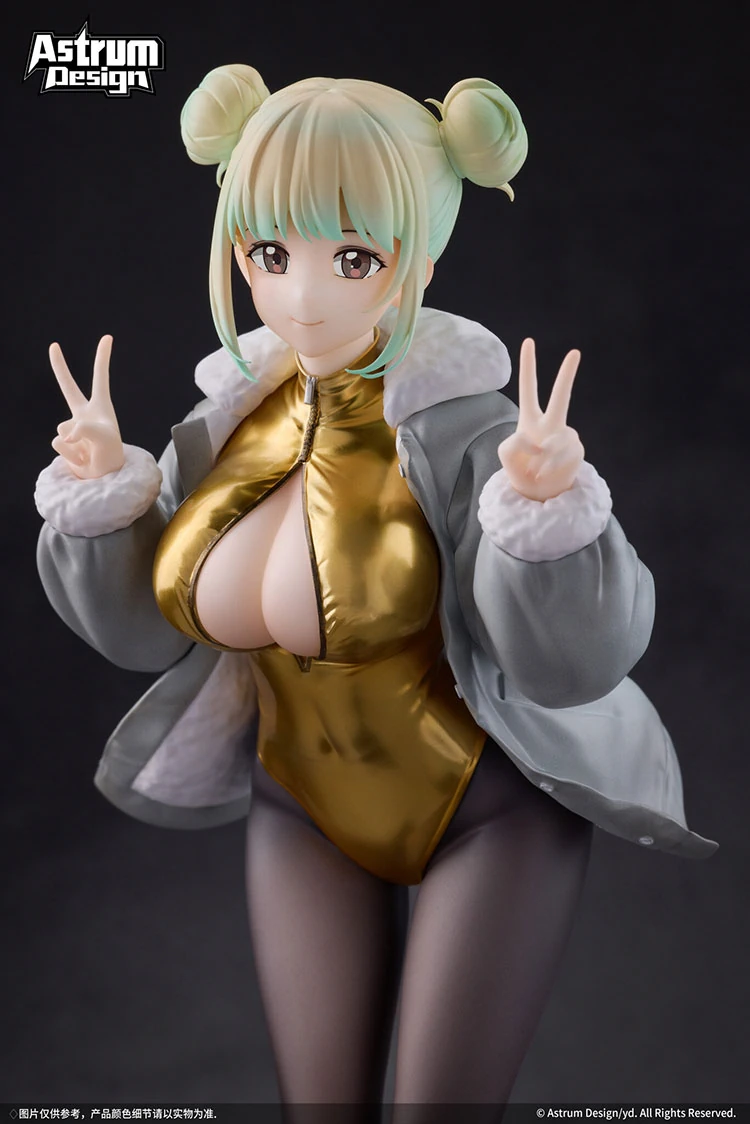 Should you preorder this? I think is worth preordering as Astrum Design has shown good quality in their first few releases.
Original – Rampaging Twintail ★ Arisa – 1/6 (Bibi Buttons)
This one is an original character by T-Track whose works mainly consist of girls donning badass fighting outfits. The figure is cute and sexy and that's good. The manufacturer, Bibi Buttons is the real mystery, however. This is their first figure. And if you don't know the drill, it pays to be wary of new companies as we know nothing of the level of quality they will produce especially when it is priced on the high end.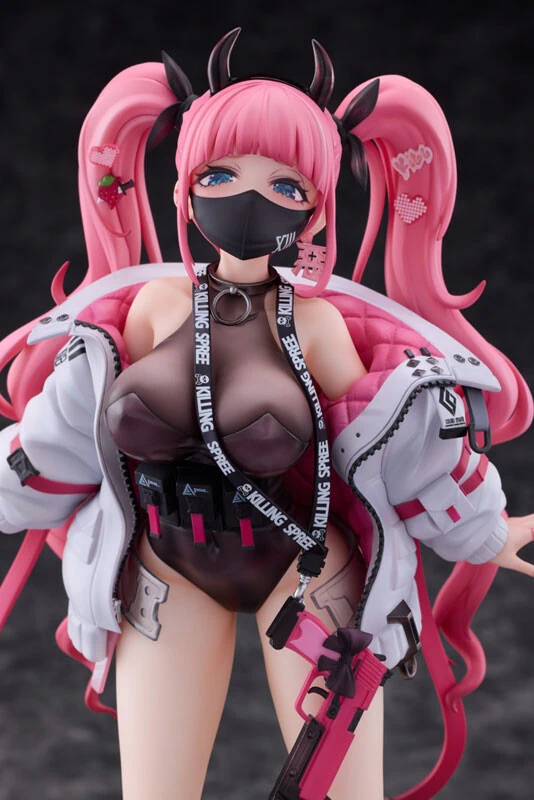 Should you preorder this? My advice is to get her in the aftermarket instead.
Original – Minah – 1/7 – Swimwear Version (Ensou Toys)
This one is an original character by Chaesu. The art looks great but I'm not so sure the figure is up to standard. It looks so flat. There's not a lot we can look into since their first figures were just recently released.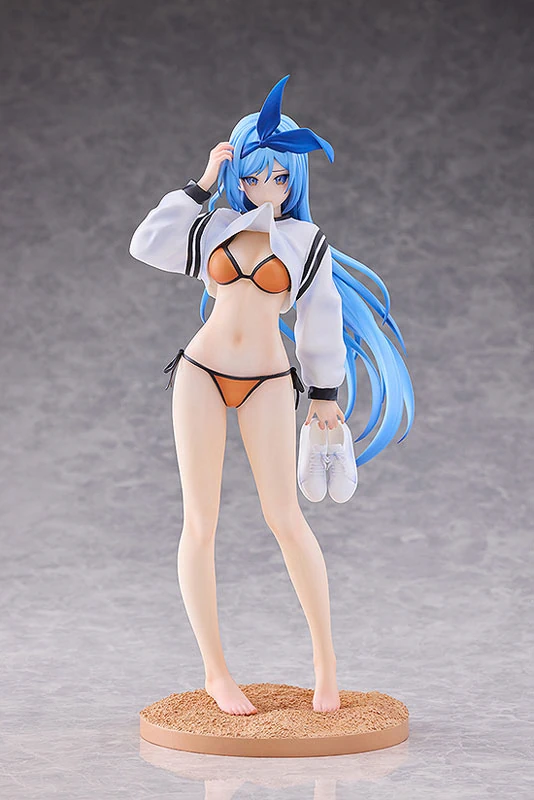 Should you preorder this? I'm not convinced preordering this is a worthwhile endeavor. The aftermarket is probably the way to go.
Original – Dai Kasshoku Jidai – Yuse – 1/6 (Amakuni, AmiAmi)
Tanned gyaru cast-off. Only the top is cast off though. The figure is kind of popular so preordering might be the way to go. It can be hard to predict aftermarket prices when it comes to original characters.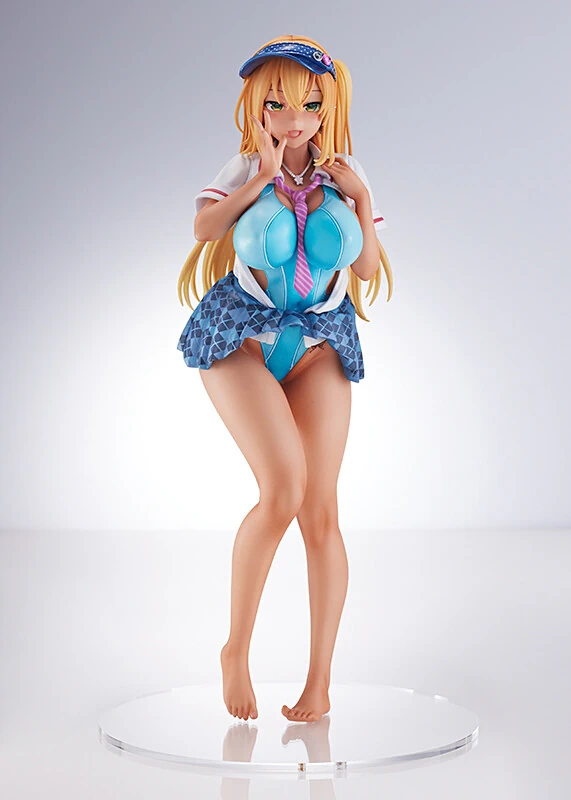 Should you preorder this? I leave it up to you. You can only preorder her on Amiami though and a select few stores that have a massive markup.
Original – Wantanabe Saisa – 1/6 (Party Look)
Keeping things PG-13 here or I could get banned from my ad network.
This one is pretty lewd and you need to go over to any of the stores that offer her to see the juicy bits. It's those red buttons below which also happen to me my affiliate links.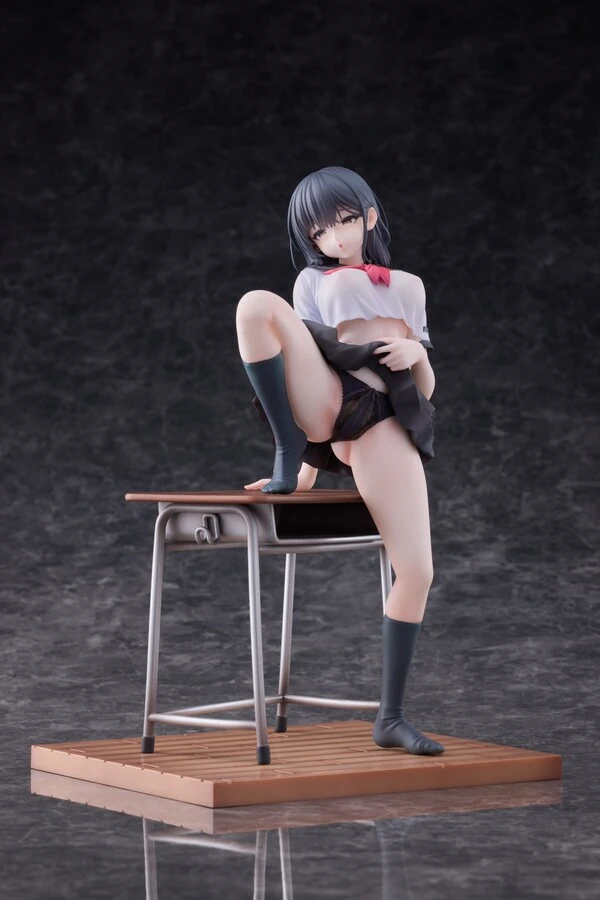 Should you preorder this? Party Look is dishing out a lot but I have not heard a lot of negative feedback about them so I'm assuming the quality is good or passable.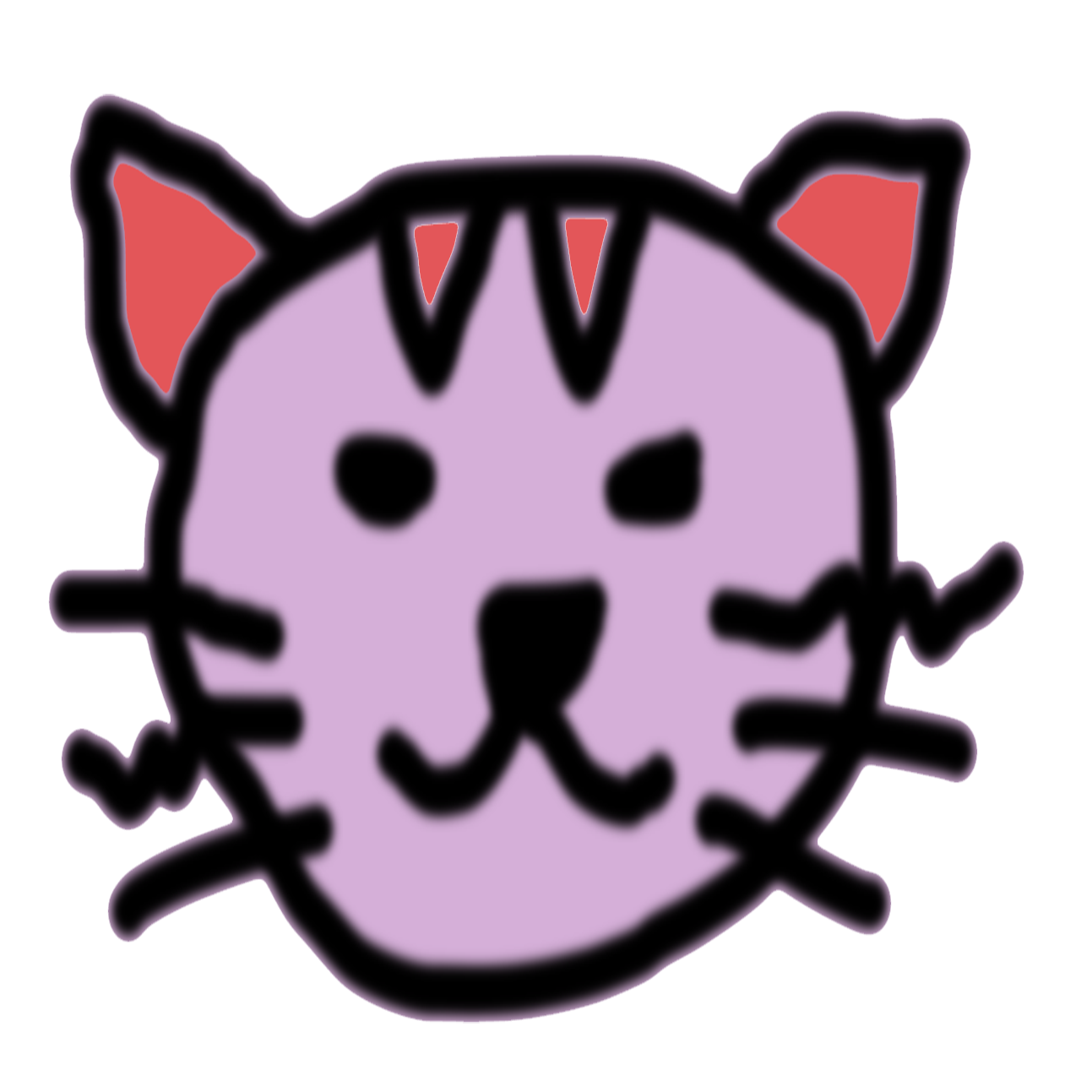 I started the NekoFigs blog in January 2021, 5 years after I've started collecting anime figures. It all started with one humble prize figure of Saber Lily which was bought on a whim. Now, I face the big problem of how to deal with over 200 empty boxes.