Overall Rating – 3.5 out of 5.
---
My excitement was at an all time high when this figure when came in. Even though I've heard a lot of stories about Union Creative producing subpar quality figures, I am optimistic because I've been buying the To LOVE-Ru figures that they made and I didn't have any complaints with that line. Unfortunately, my expectations have not been met for this one.
You can still buy her from Solaris Japan.
First Impressions
First thing that I noticed when the box came in is that the figures are huge. This is a non-scale but it is probably to a 1/5 scale. Black Hanekawa measures 190mm while Hanekawa measures 180mm and note that this is them kneeling down and not standing up.
The box has a big window that allows you to see the body and the faces in detail. The box looks has the Monogatari logo slapped on top and in the front. The back of the box has a portrait of the figures with Monogatari elements in the background. Anyone who is a fan of the anime will appreciate this. The sides are just a plain black with one containing various info.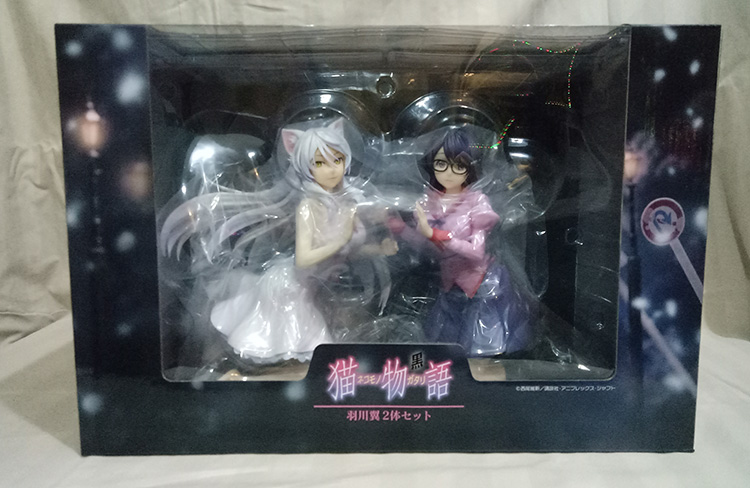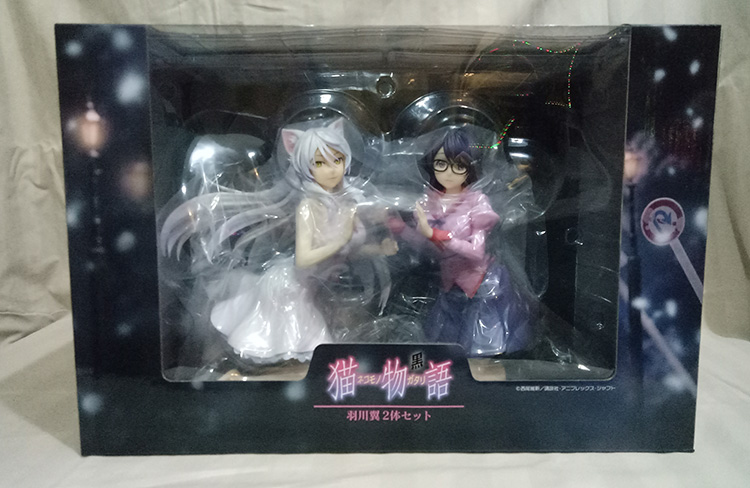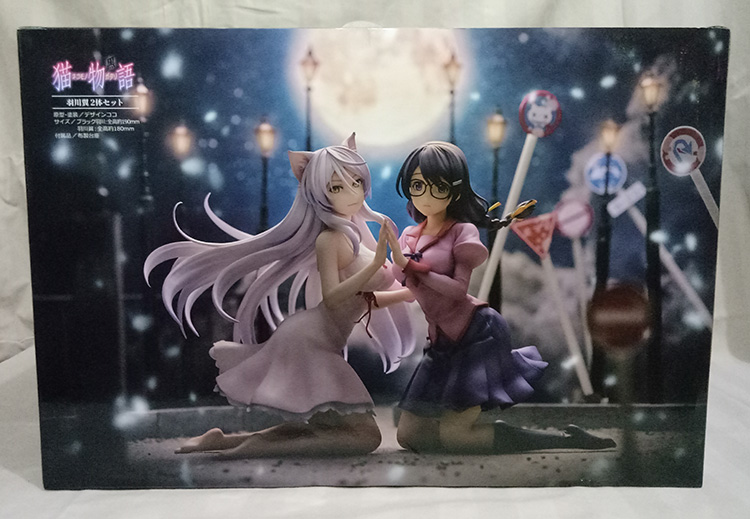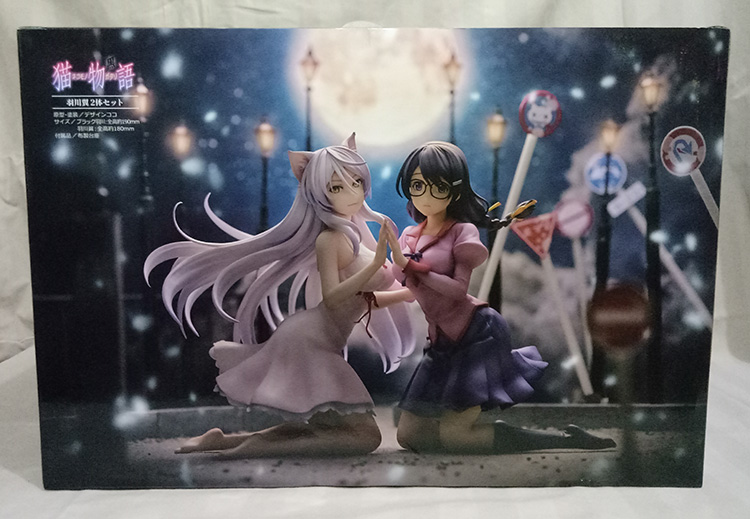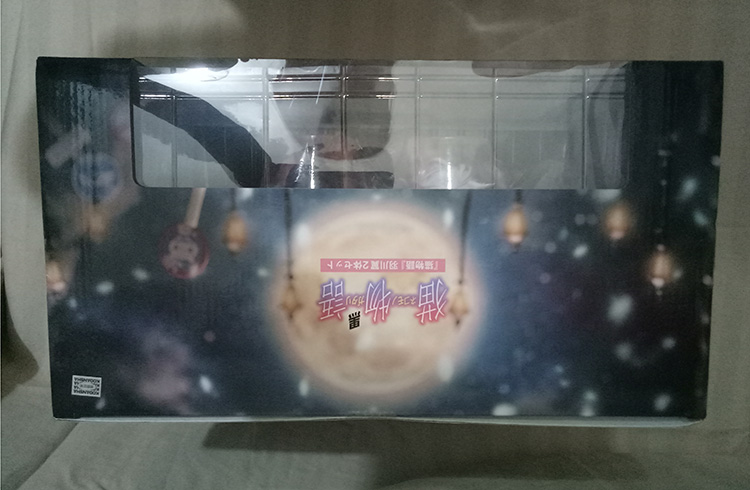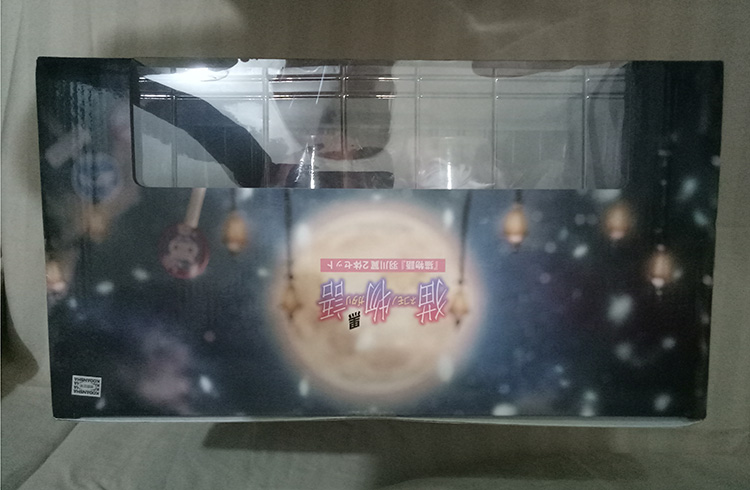 The Unboxing
Out it comes from the box and we see glorious blister packaging. Then off goes the blister packaging just minutes before disaster.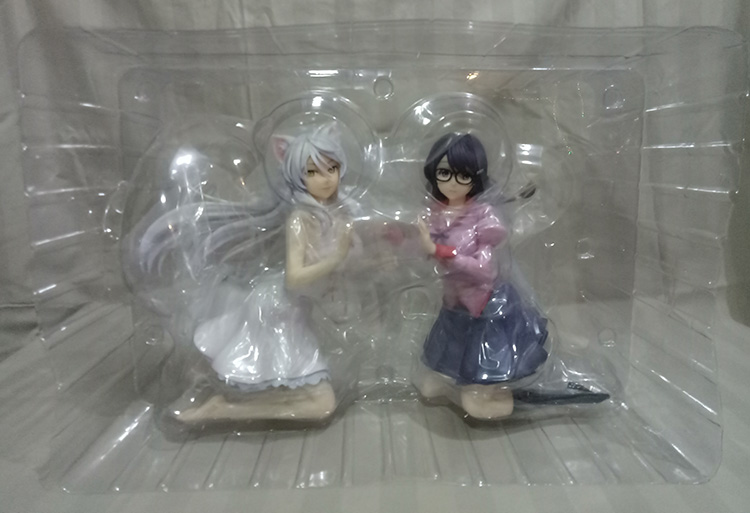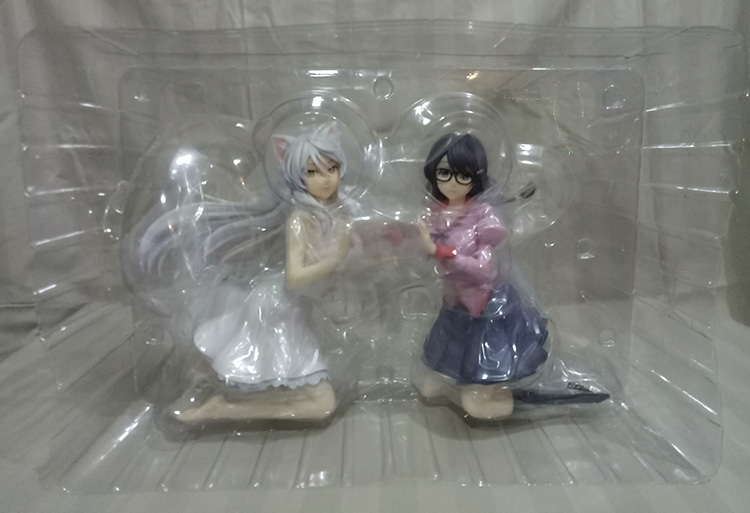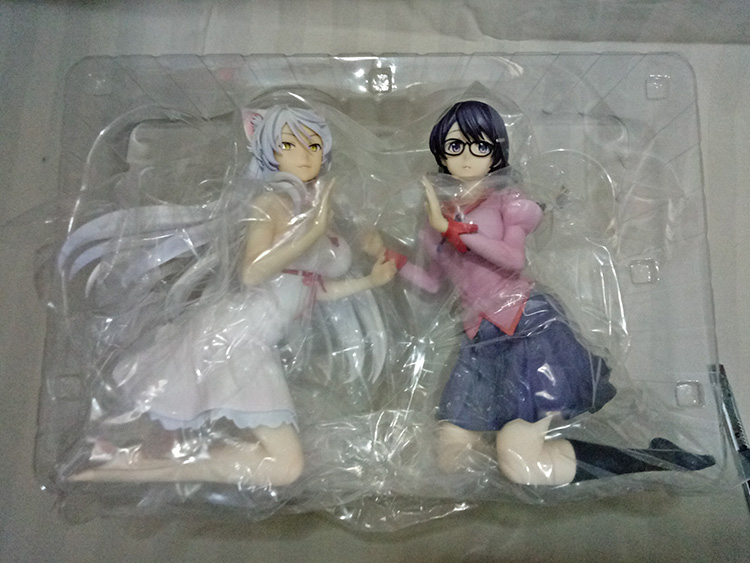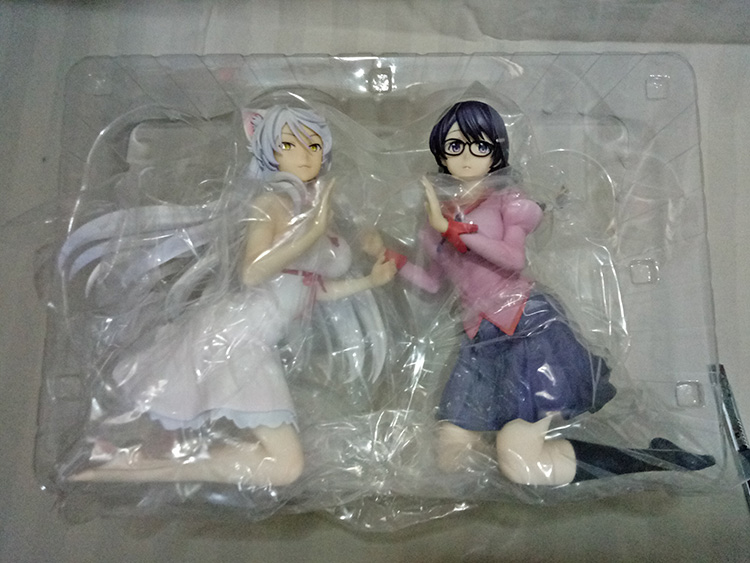 The figure does not have an actual base and that's fine. It does provide you with a piece of faux fur where you are supposed to place the figure. I didn't feel the need to open this as I already have a shelf on my display fitted with faux fur. This is where I place all figures that come with a faux fur fitted base.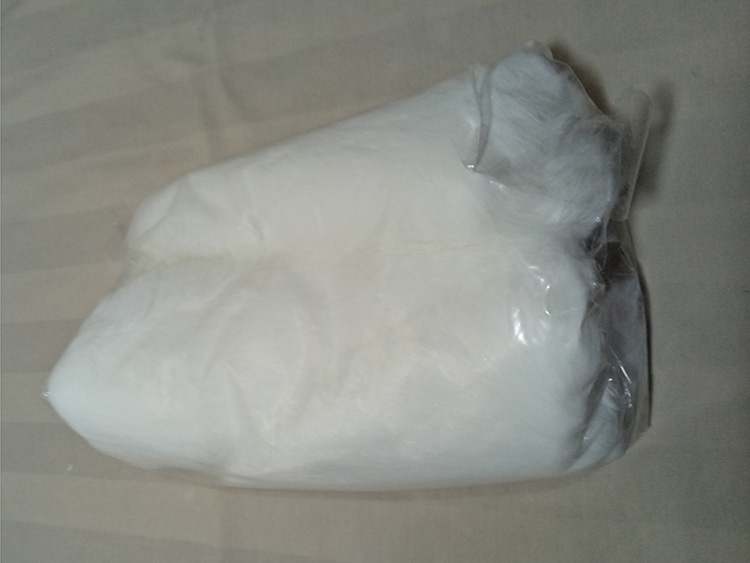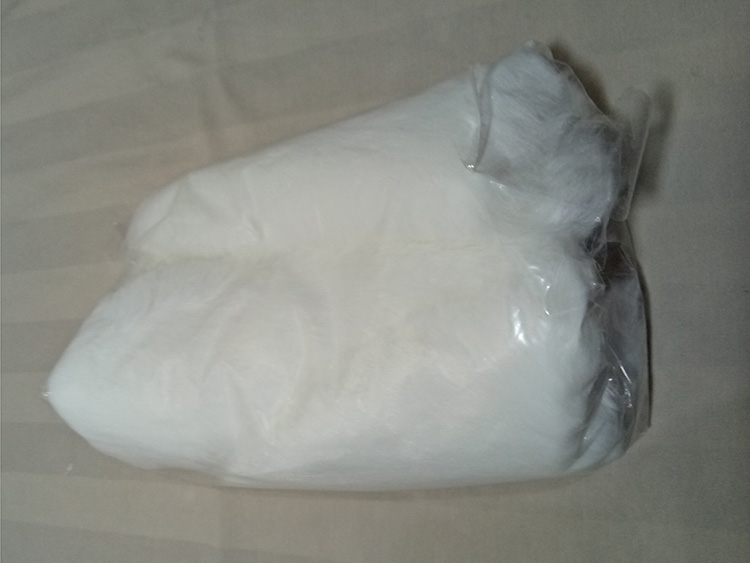 I picked up Black Hanekawa first and much to my disappointment, my first touch of felt rough. I thought to myself, this isn't right. Looking at Black Hanekawa's dress, it doesn't have any hint of realism. It does not look like clothing at all. It looks like hard plastic which is actually what it is. Closer inspection of the dress shows unevenness in the sculpt and many rough patches.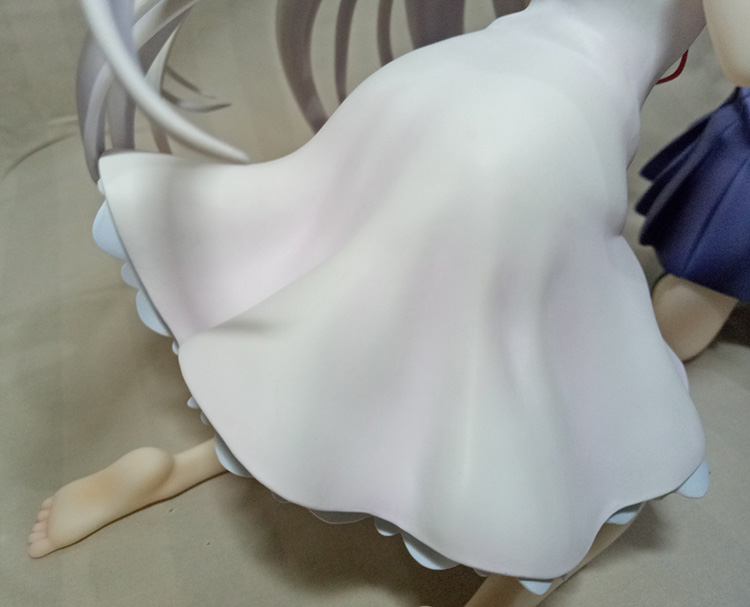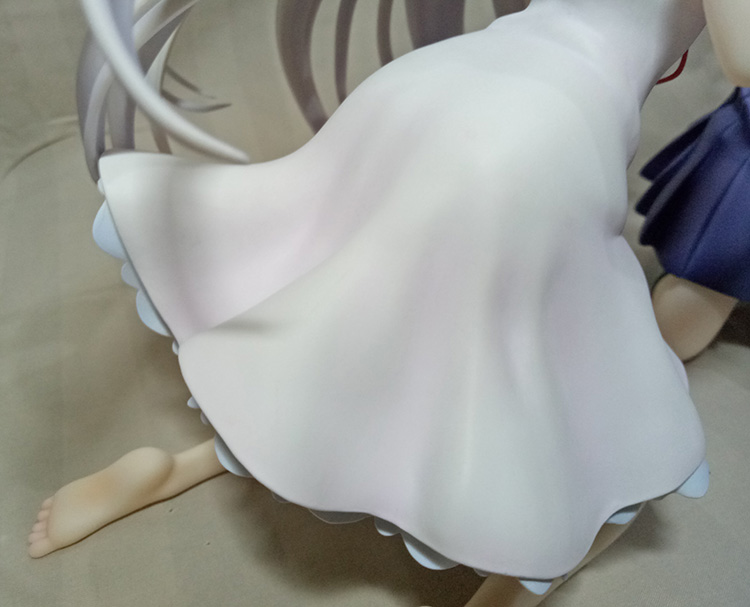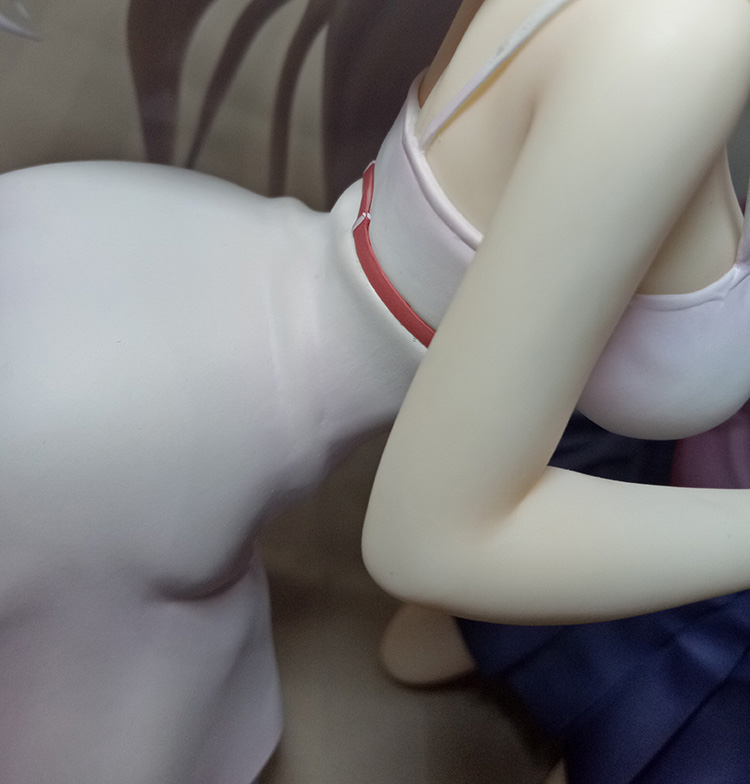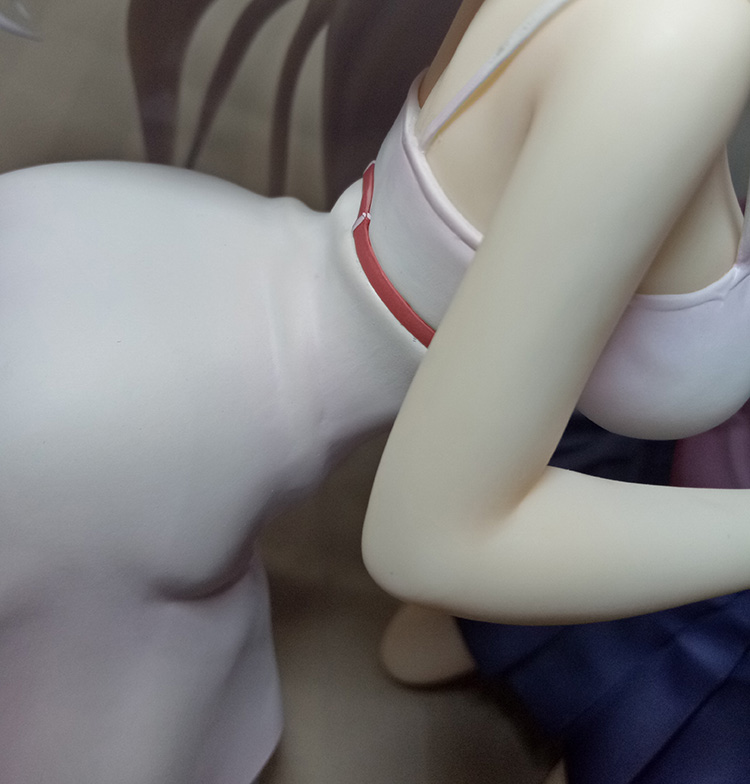 The edges of the dress also has some scratches and scuff marks. The skin has an airbrush effect as you can see on the soles of the feet. Airbrushing tends makes skin appear more realistic. Nothing exceptional here though. I mean, it's the bare minimum quality you'd expect from the paintjob on a scale figure.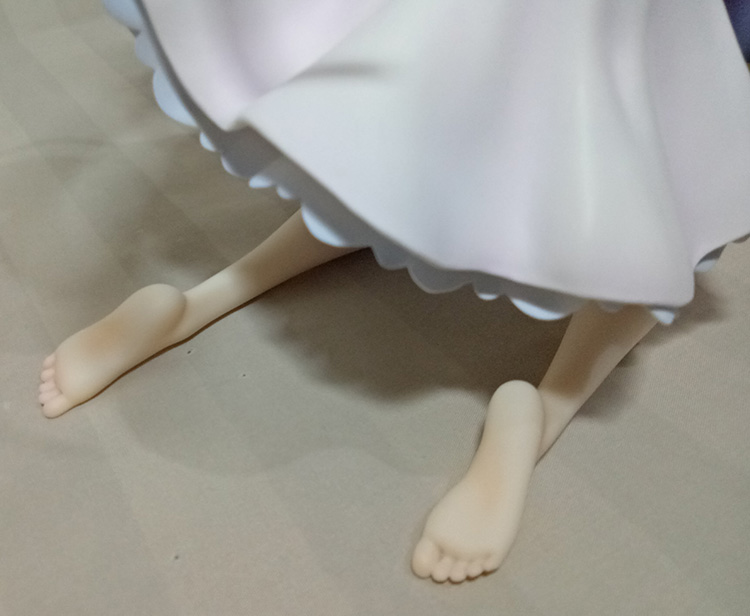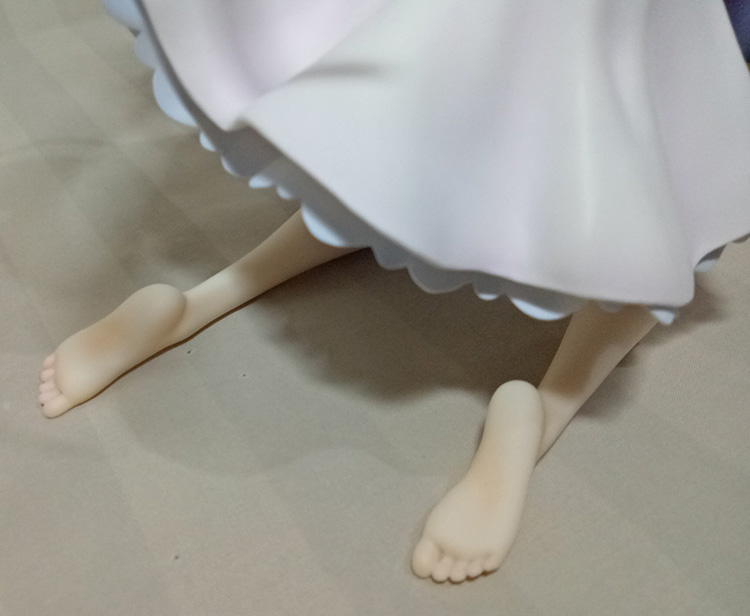 The right strap of the dress has a visible scratch.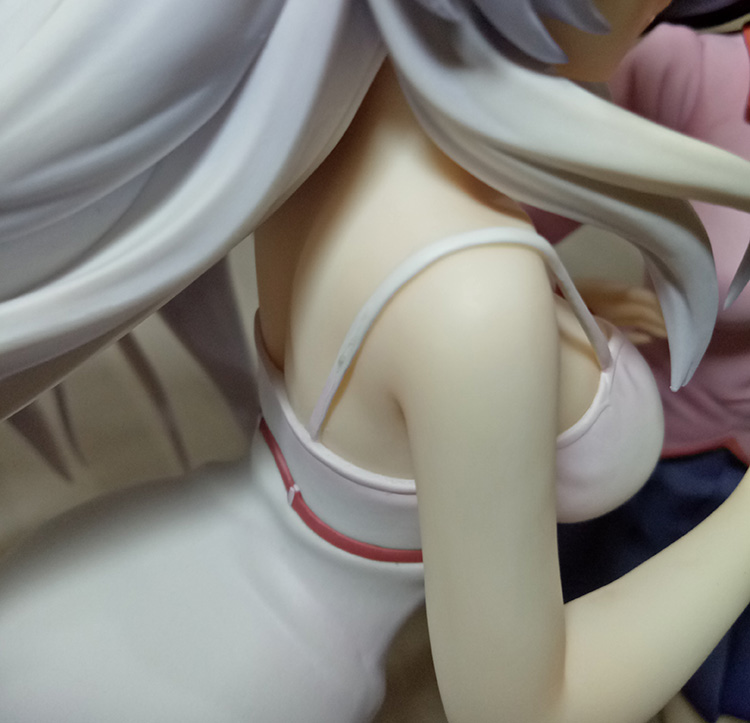 Looking at Black Hanekawa's face next, I am greeted by sculpt issues on the hair. I don't even need to point out where it is as it is pretty obvious. How can this slip by quality control? I'm starting to question if Union Creative even has any quality control in place? Should I be happy that they didn't mess up the face at least?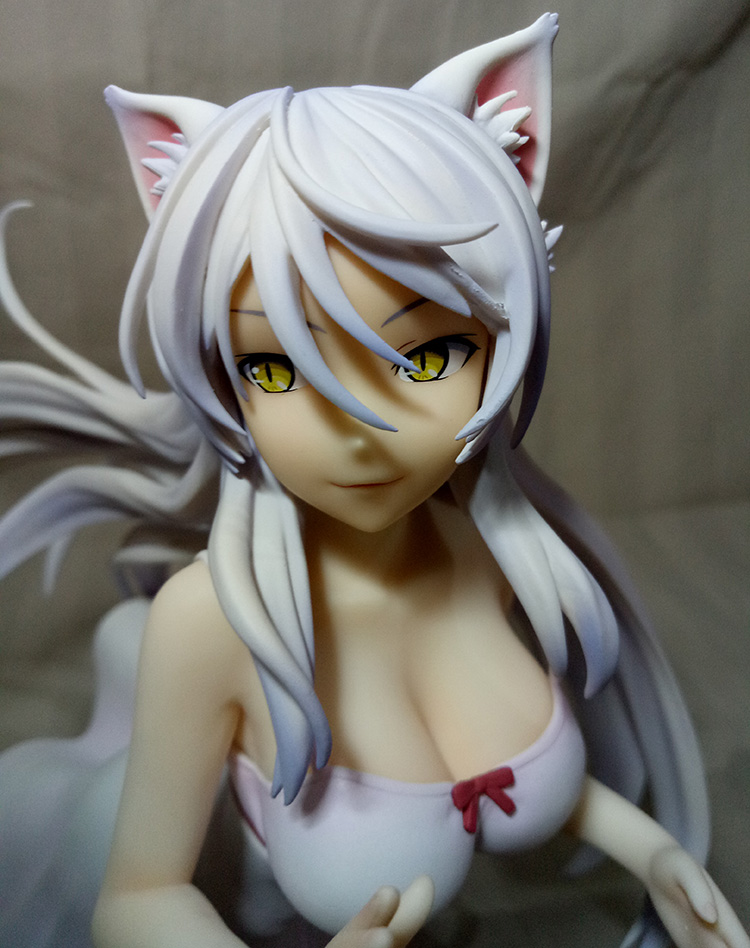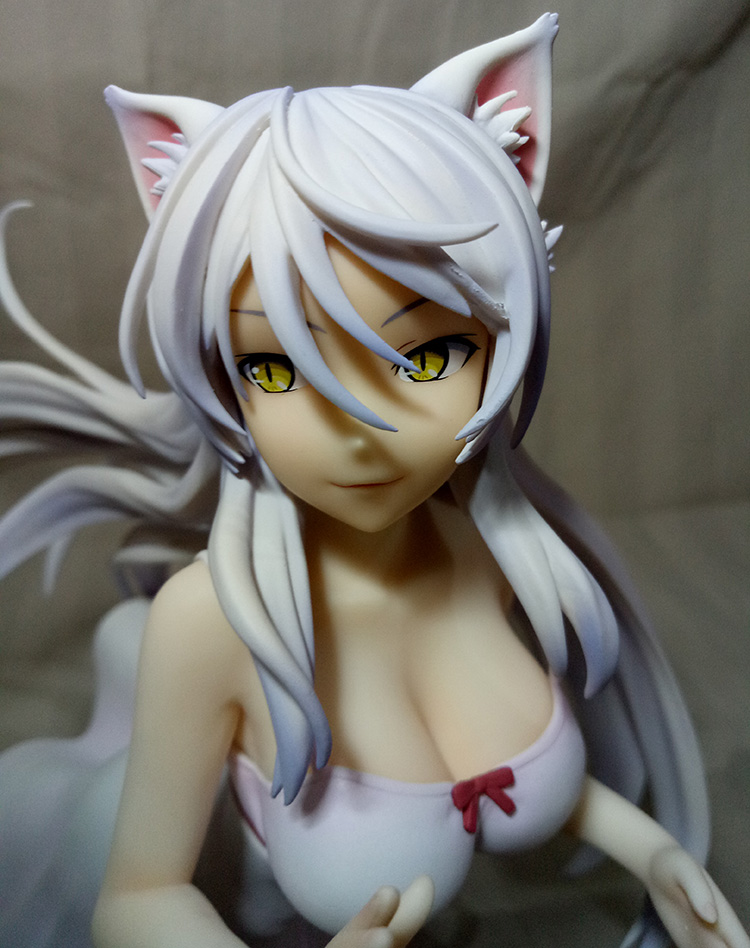 Moving on to the cat ears, you can also see the poor quality not just in the ear itself but also on those patches of hair on the ear and the one just below the ear. You can also see some more imperfections on the hair from this view. Thankfully, these issues are not very evident unless you really look up close.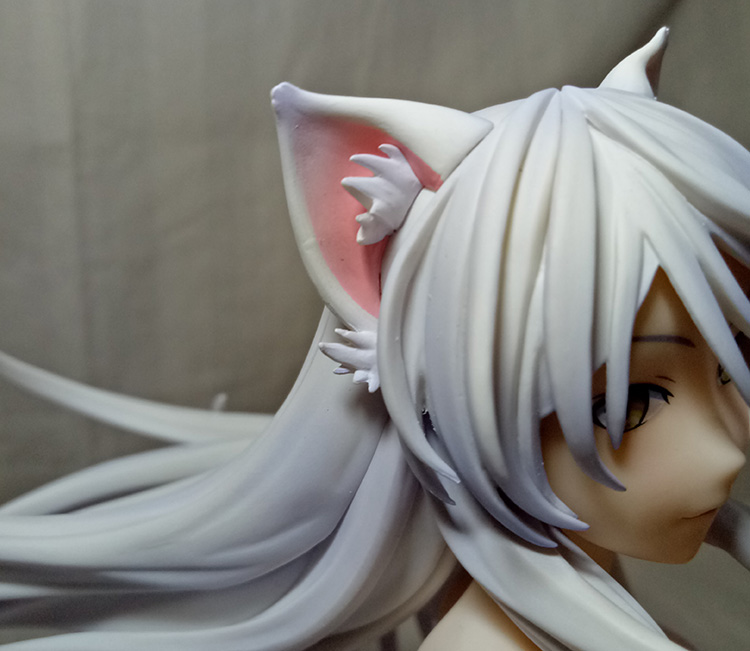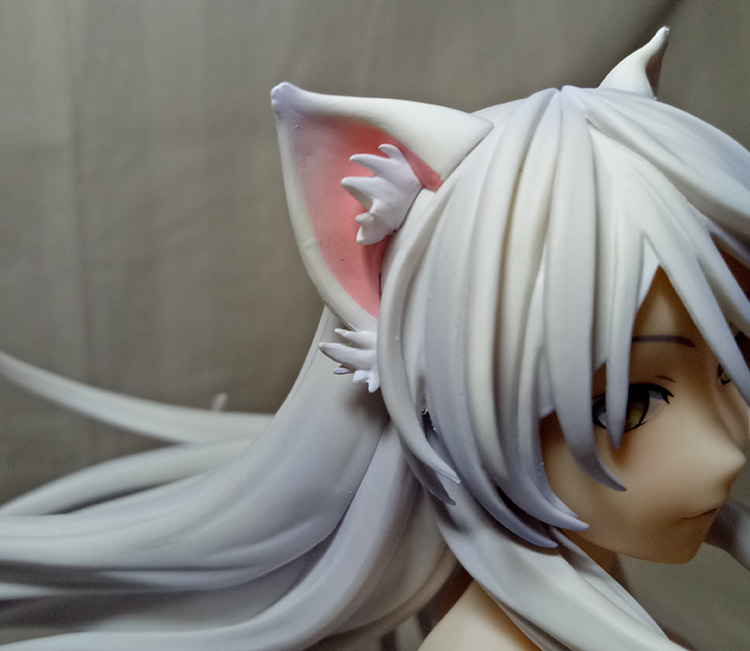 Though not perfect, the left ear is not looking so bad.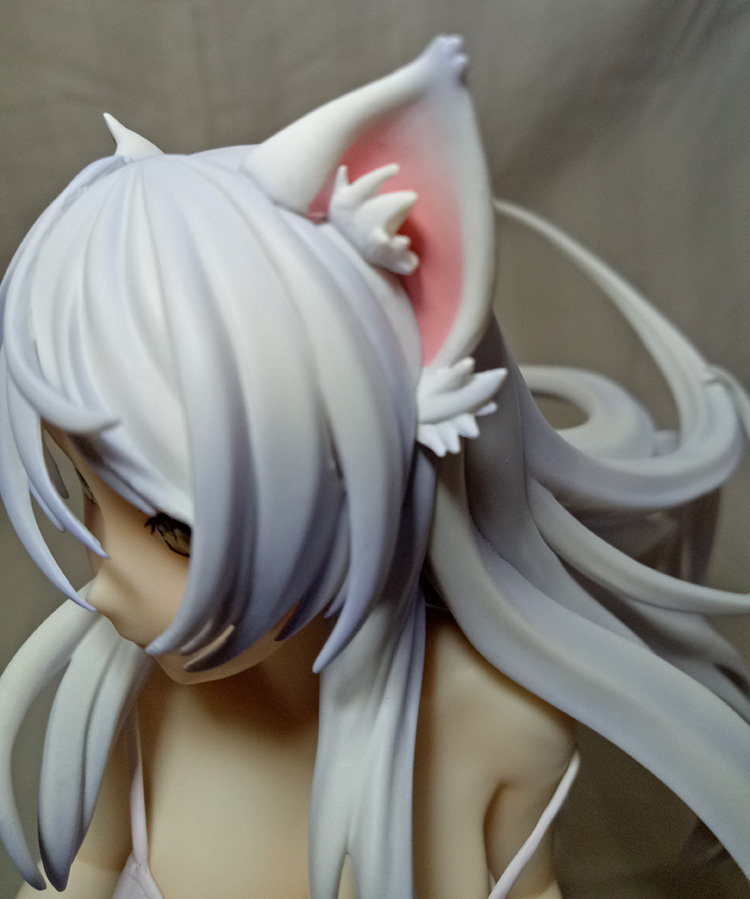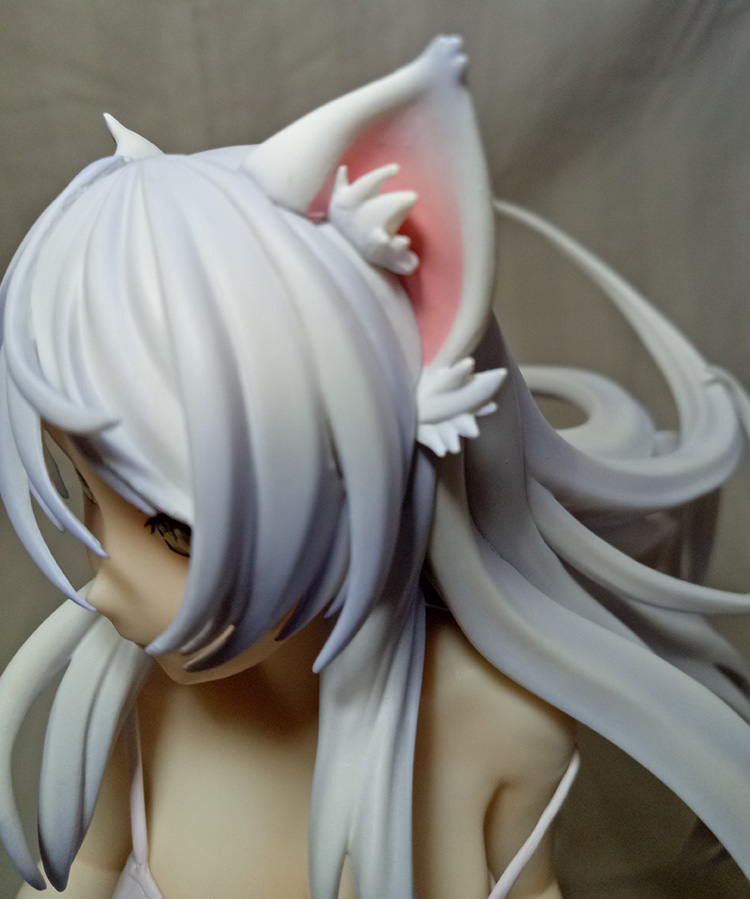 Looking at Black Hanekawa from the other side reveals even more issues in the hair. And just look at the breasts. The sculpt is so uneven her left breast almost looks like a polygon. The hem is a disaster and it doesn't look like cloth at all. The fallen strap appears to defy the laws of gravity.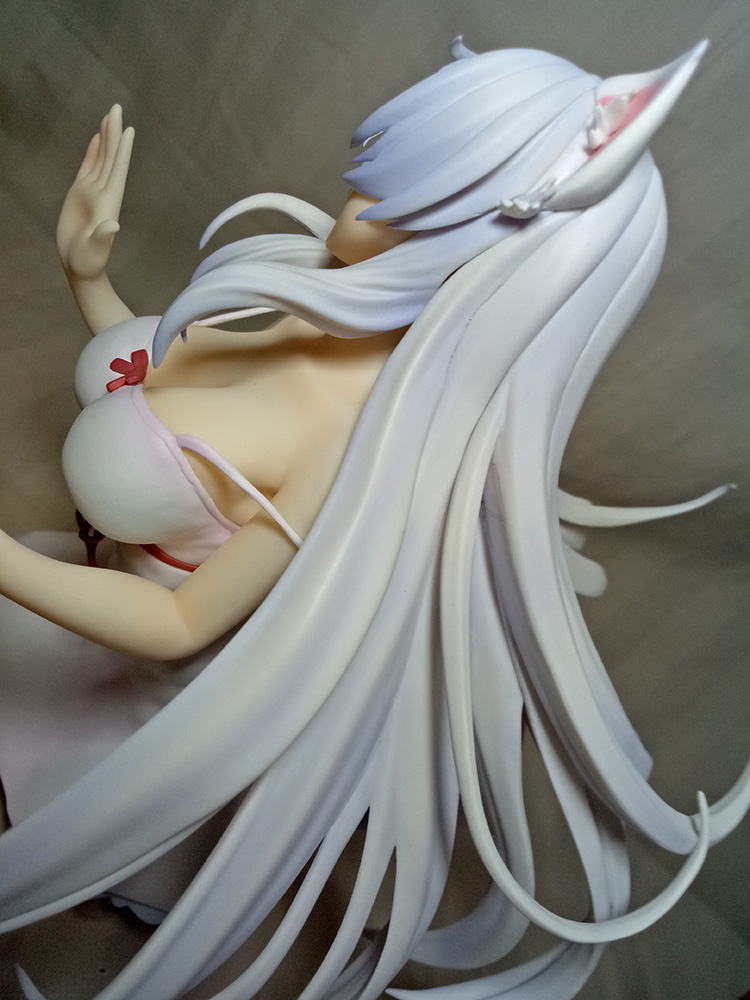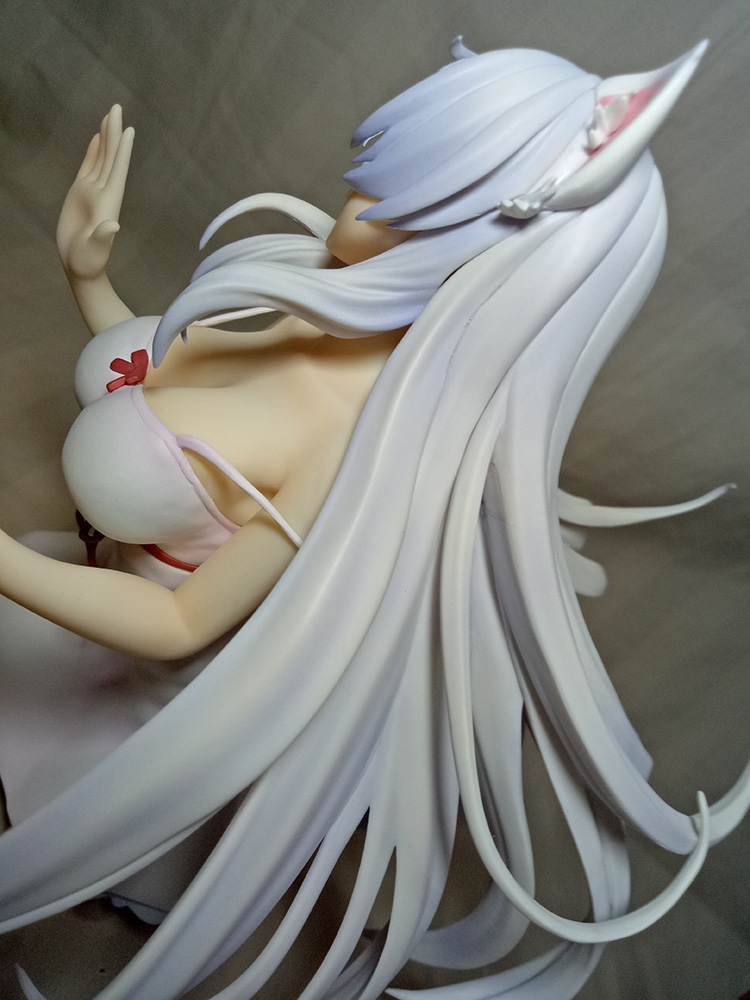 At the back of the head, I am greeted by even more scratch marks and rough patches.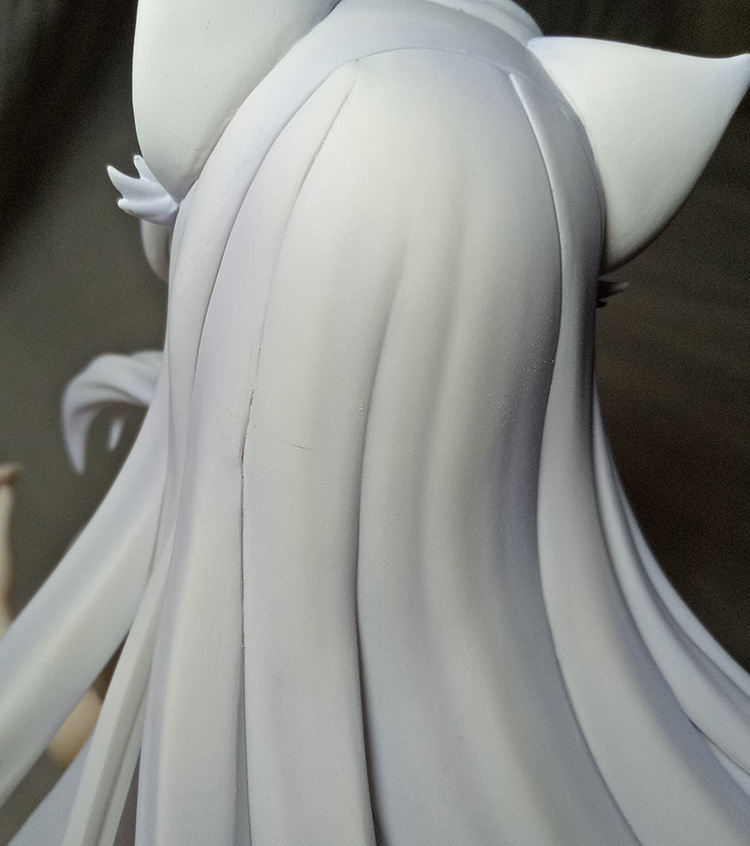 If you look at the hair from a distance though, I'd have to say it looks great but that's no excuse for doing a shoddy job on an expensive figure.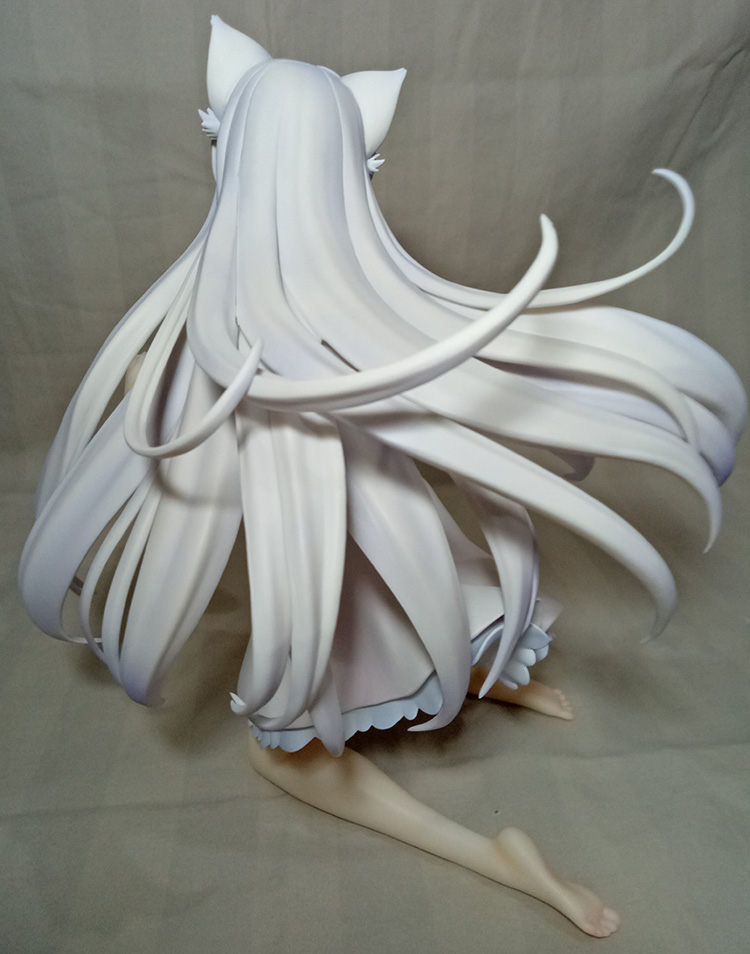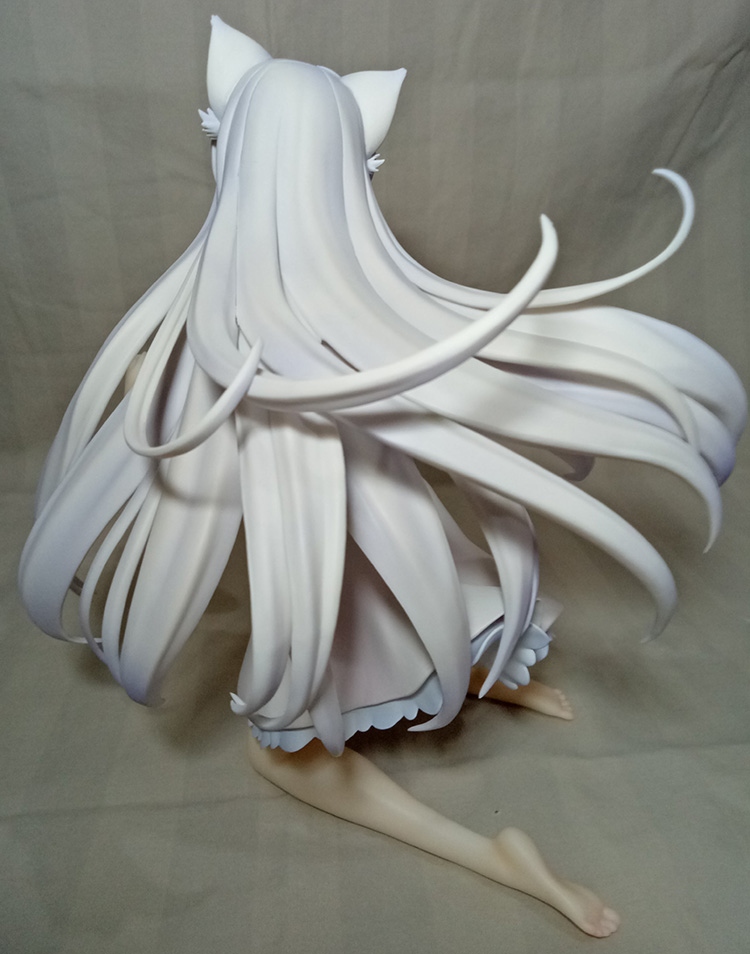 The Other Half of This Figure
Now, let's move on to class rep Hanekawa. Compared to Black Hanekawa, Hanekawa is looking much better and does not have a lot of glaring issues. But that doesn't mean she is scot-free.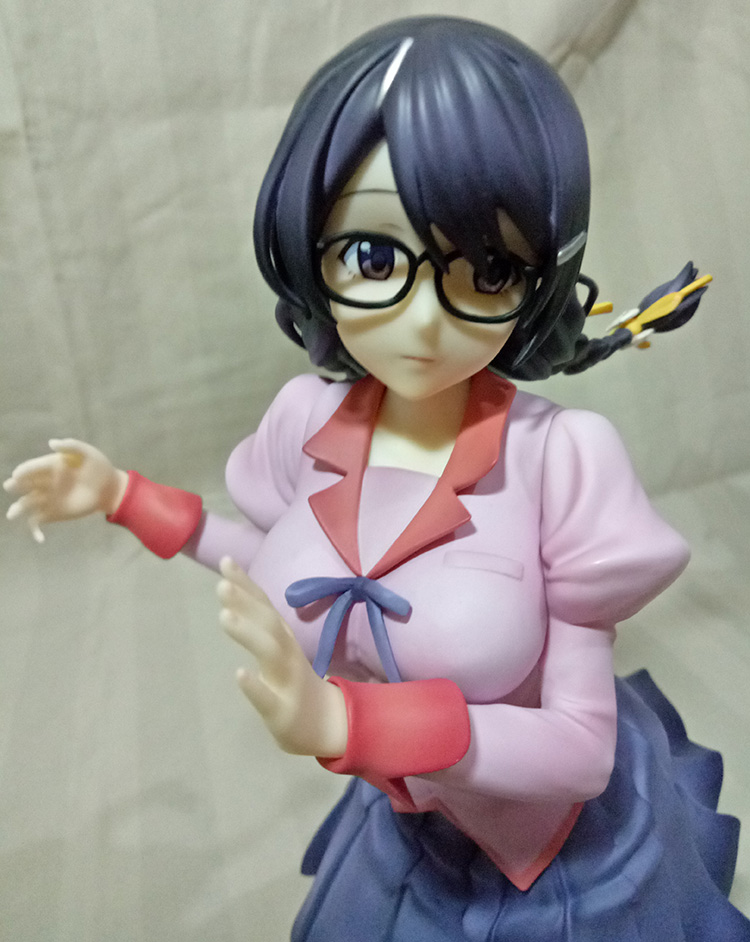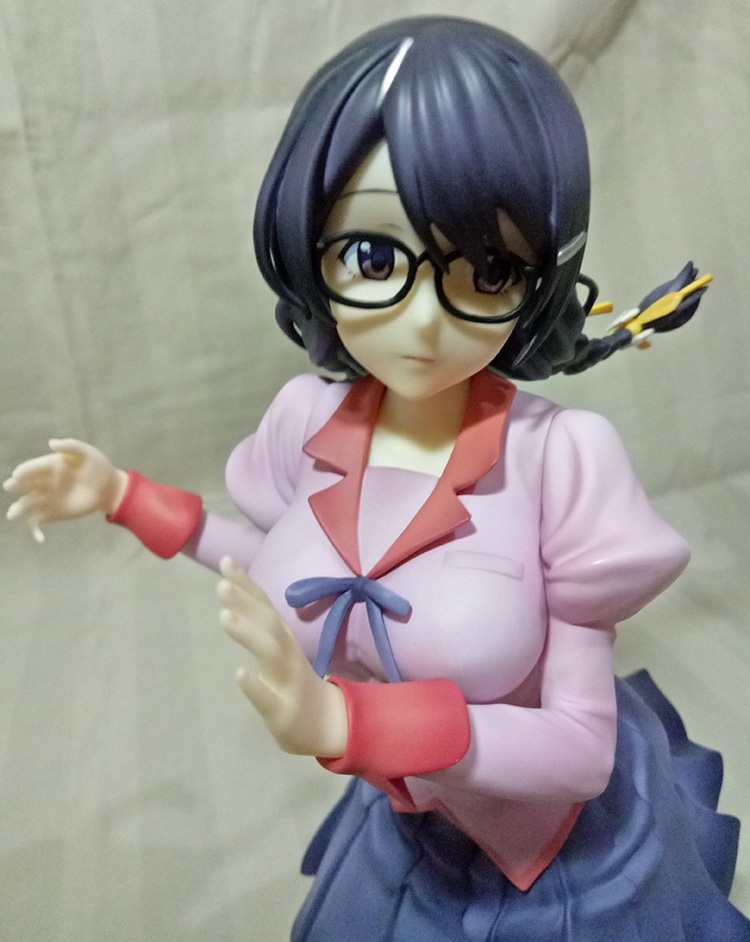 The few issues with Hanekawa that I noticed is this bit of chip in the skirt.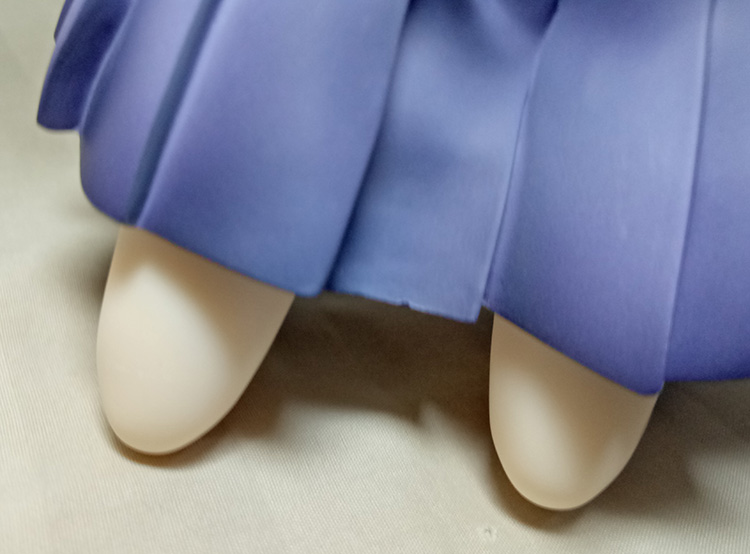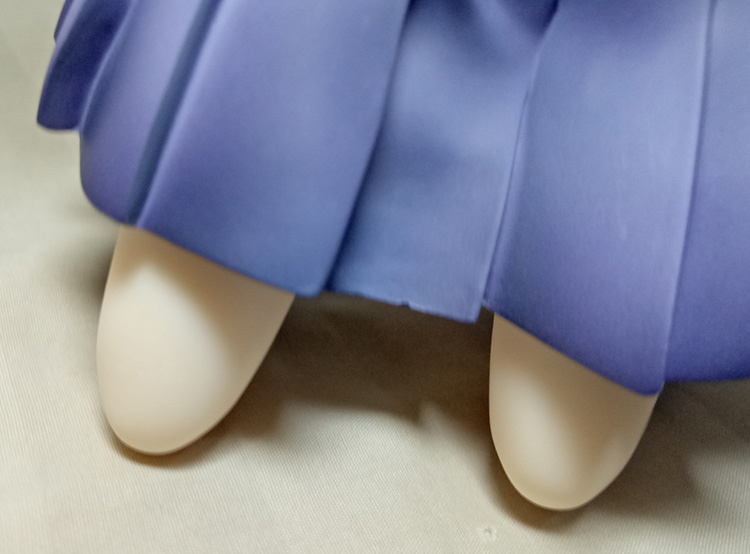 And here's another issue just below her right boob. Really just a sloppy job. Here you can also see that the paint and sculpt is similar to a prize figure finish.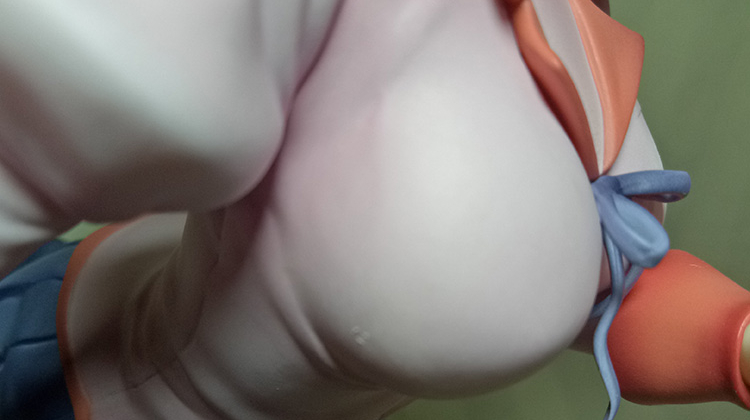 And more to skirt… Here you can see a drop of glue and more scratches on the skirt. Totally unacceptable.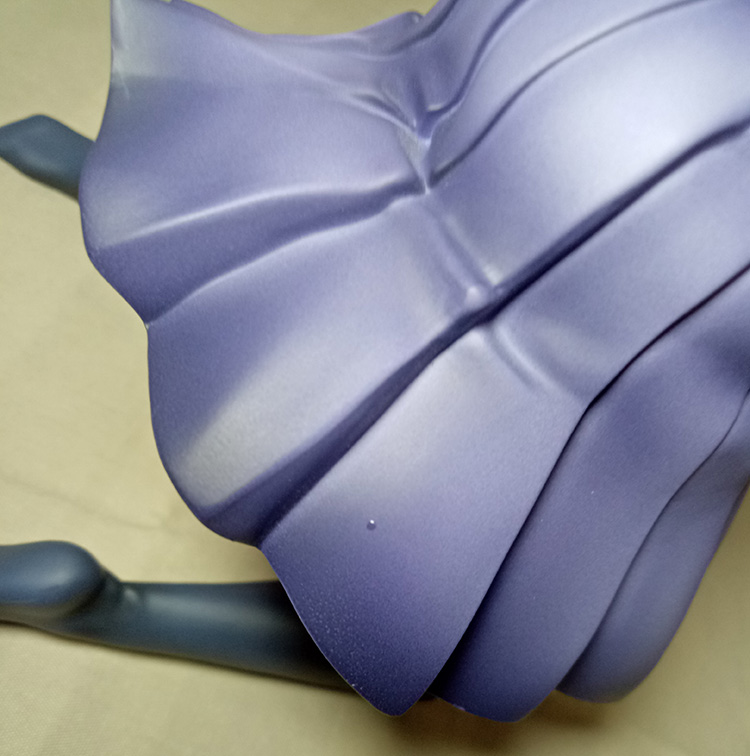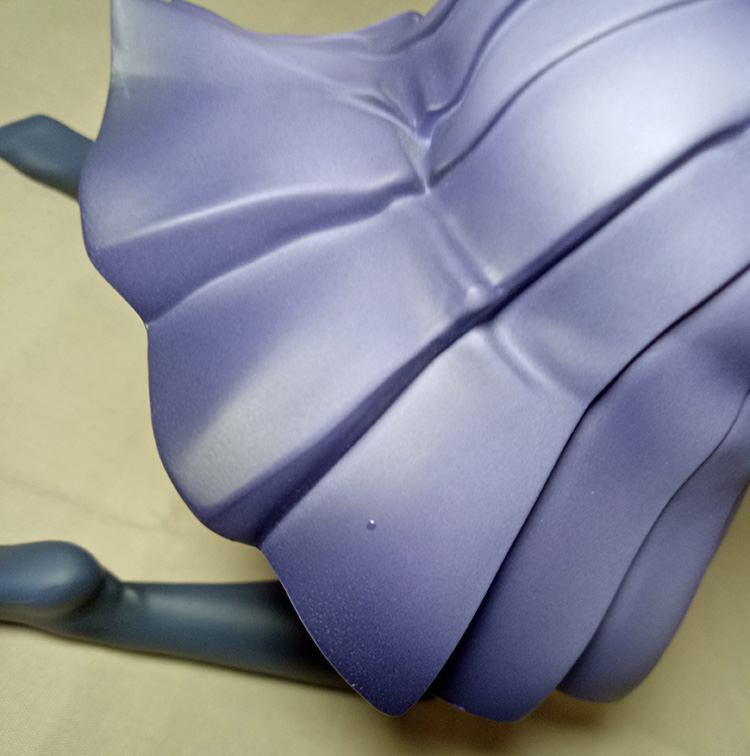 The poor sculpt has been a big gripe of mine in this entire figure. Below you can see again just how unpolished the sculpt is.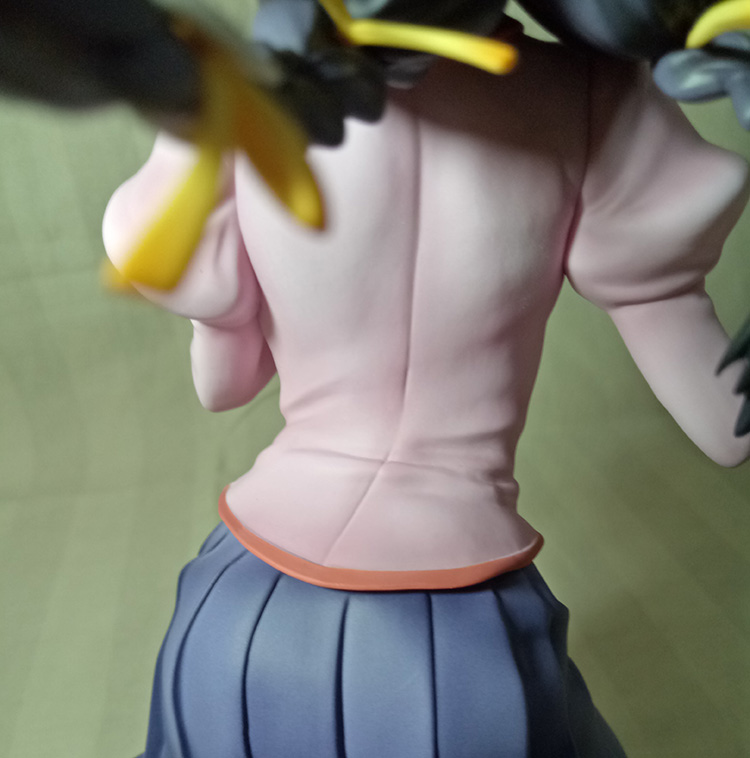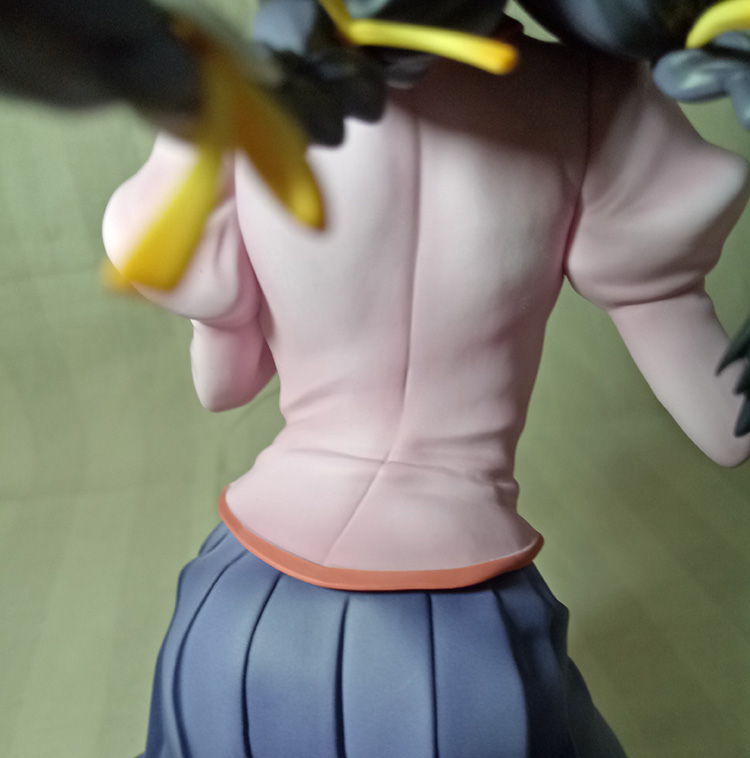 On a positive note, the figure does capture Hanekawa's hair really well. You can see a minor scratch just below the hair clip though it isn't very visible since it is normally hidden from view.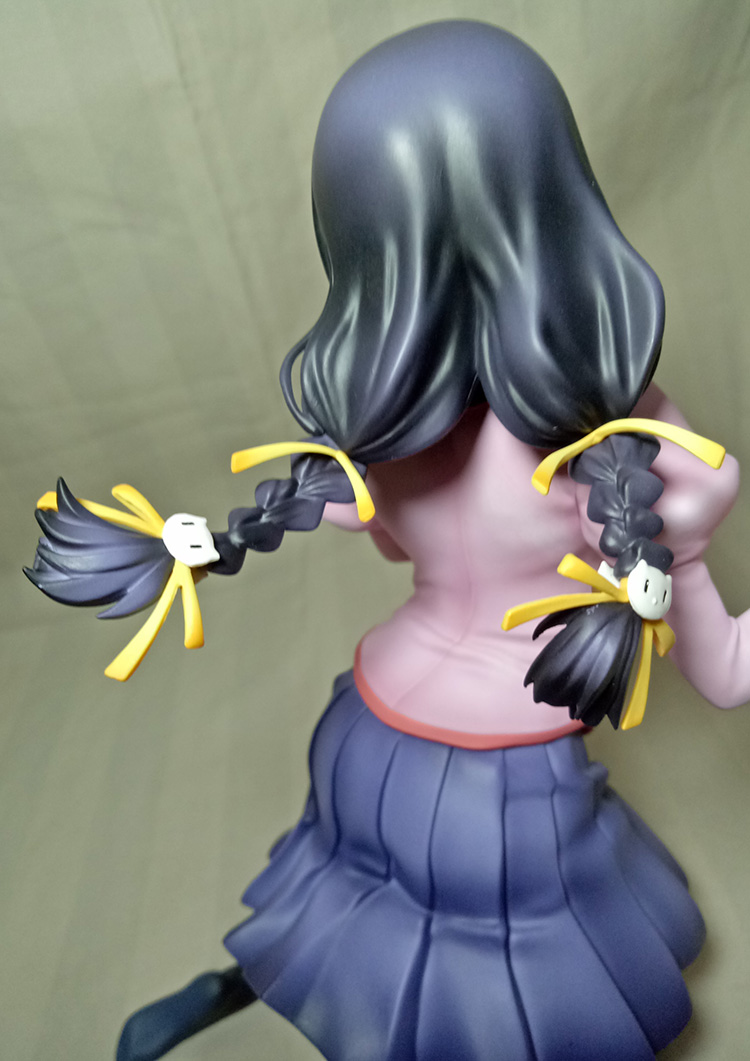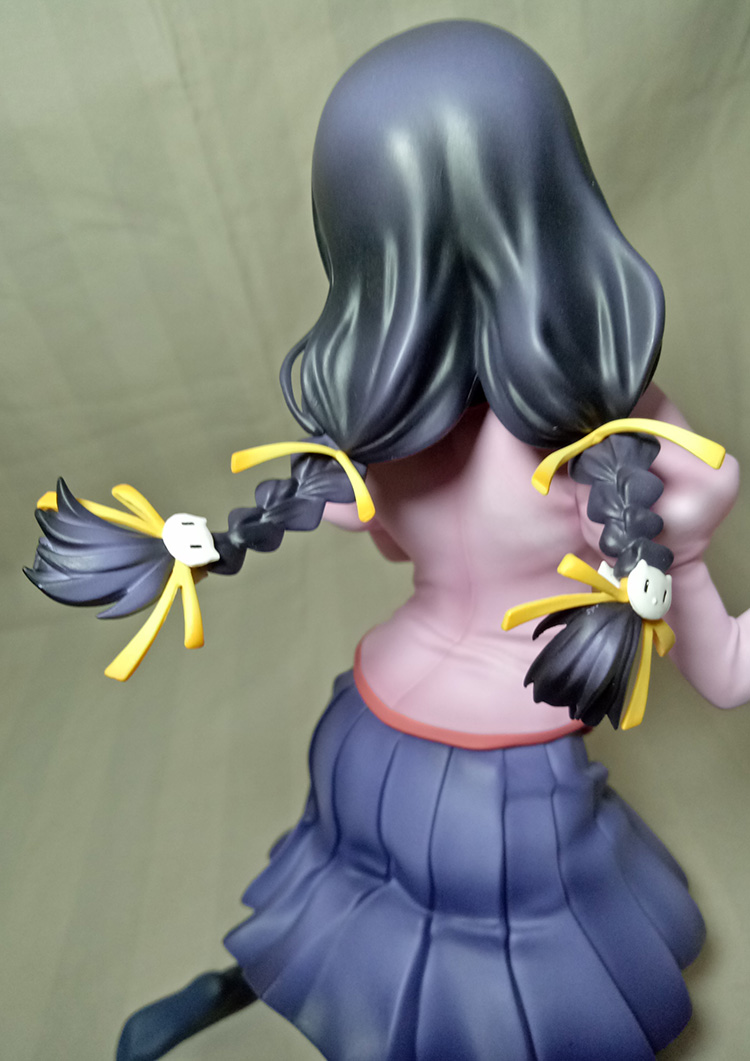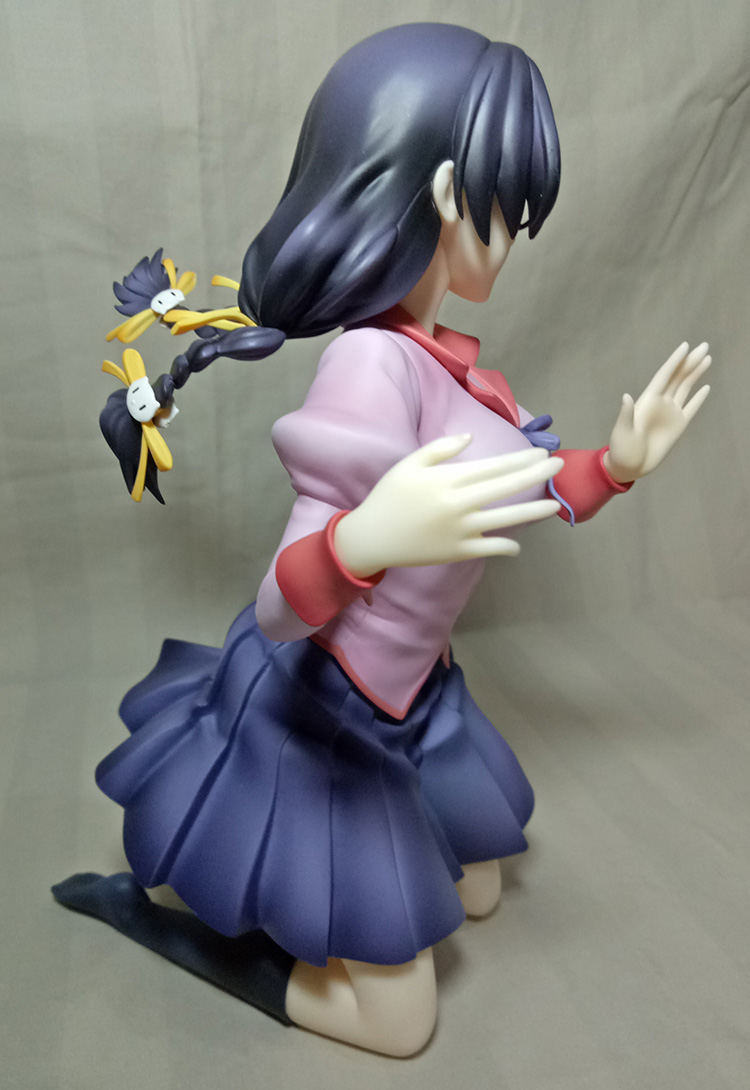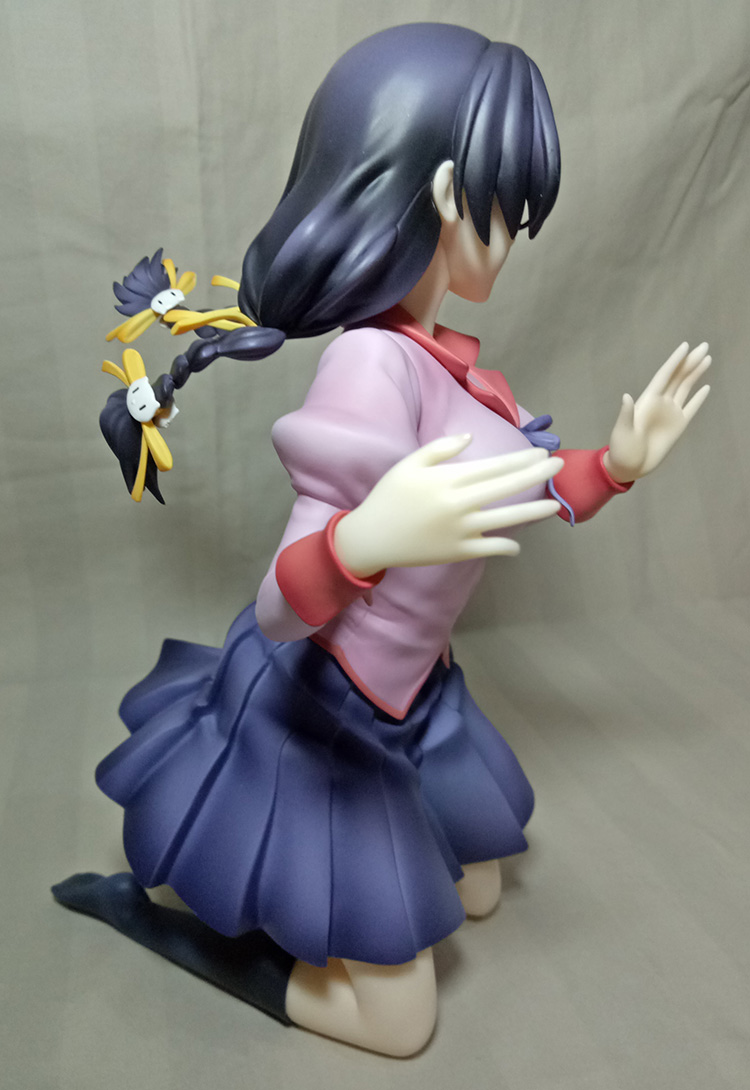 The Verdict
The figure looks good until you scrutinize it. For a moment, I had thought of selling her off as I was very frustrated with the quality. On the upside, she is pretty huge. Hanekawa is my favorite character in the Monogatari series. There is a reason why my blog is called NekoFigs. It is not likely that any other companies will pick up and make a new figure of Hanekawa any time soon. For now, I have decided to keep her.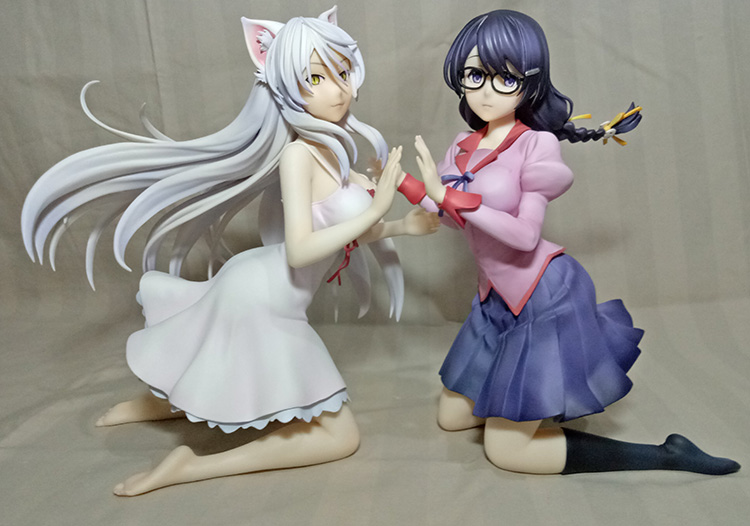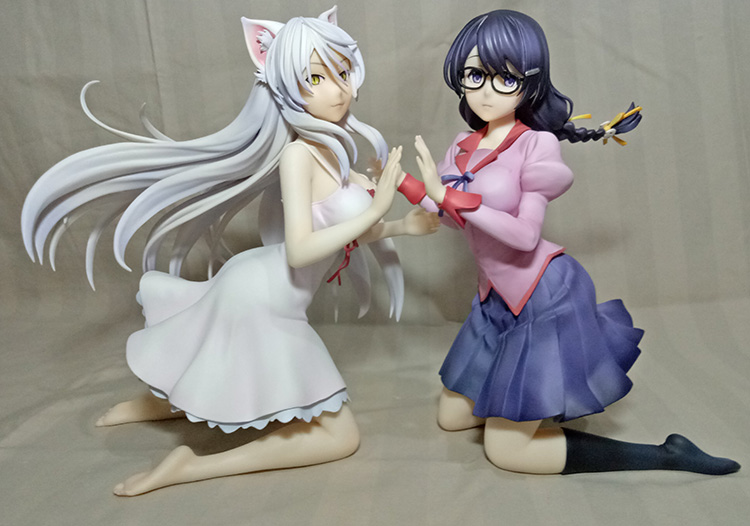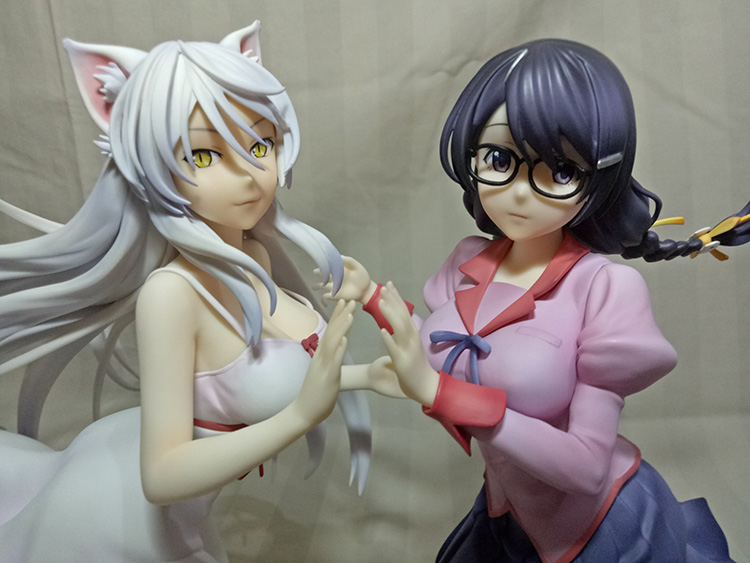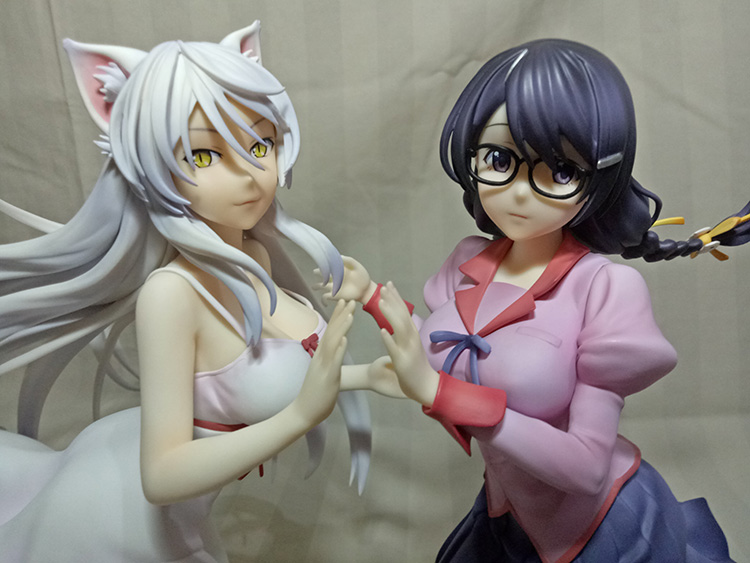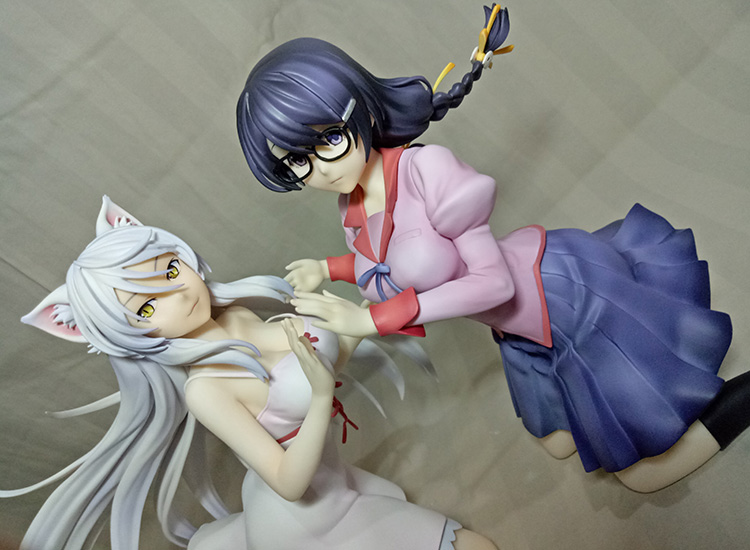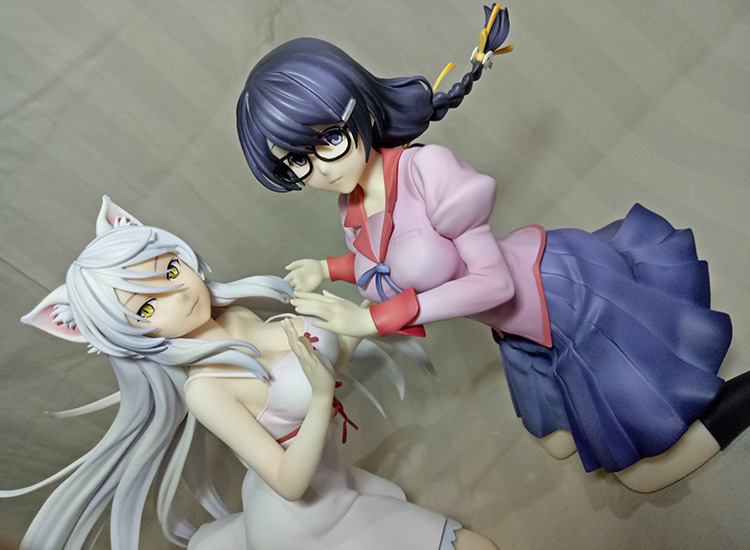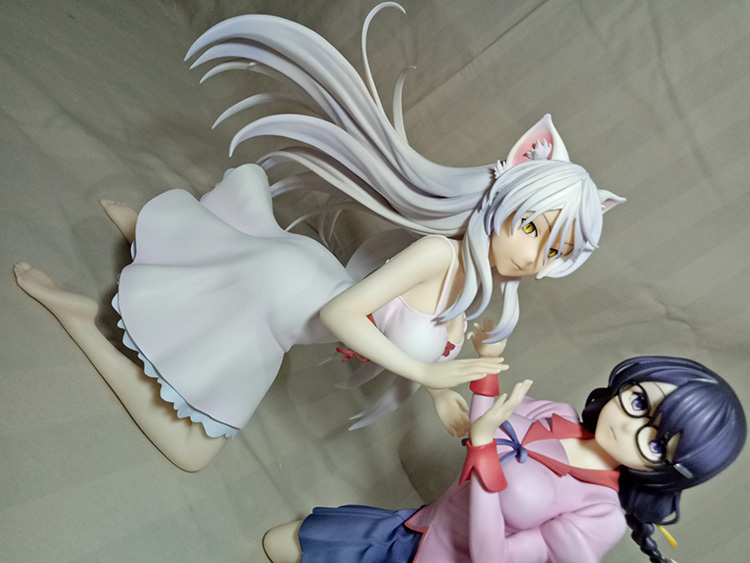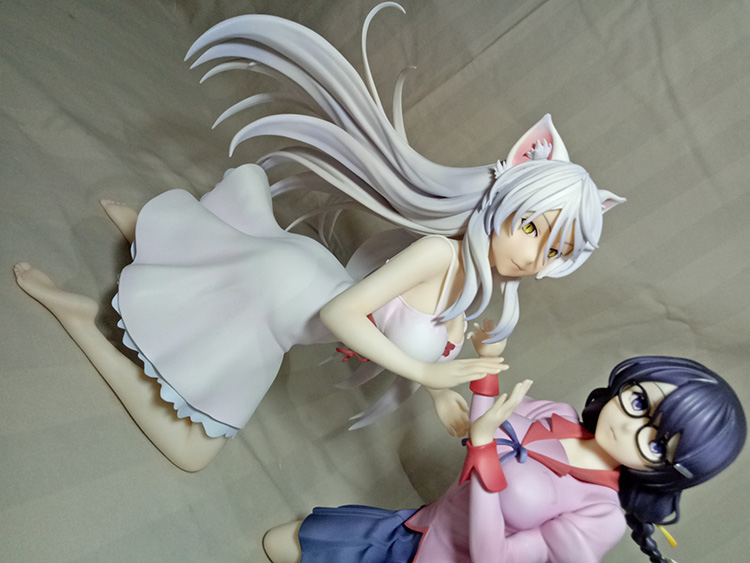 Sculpt
Paint
Packaging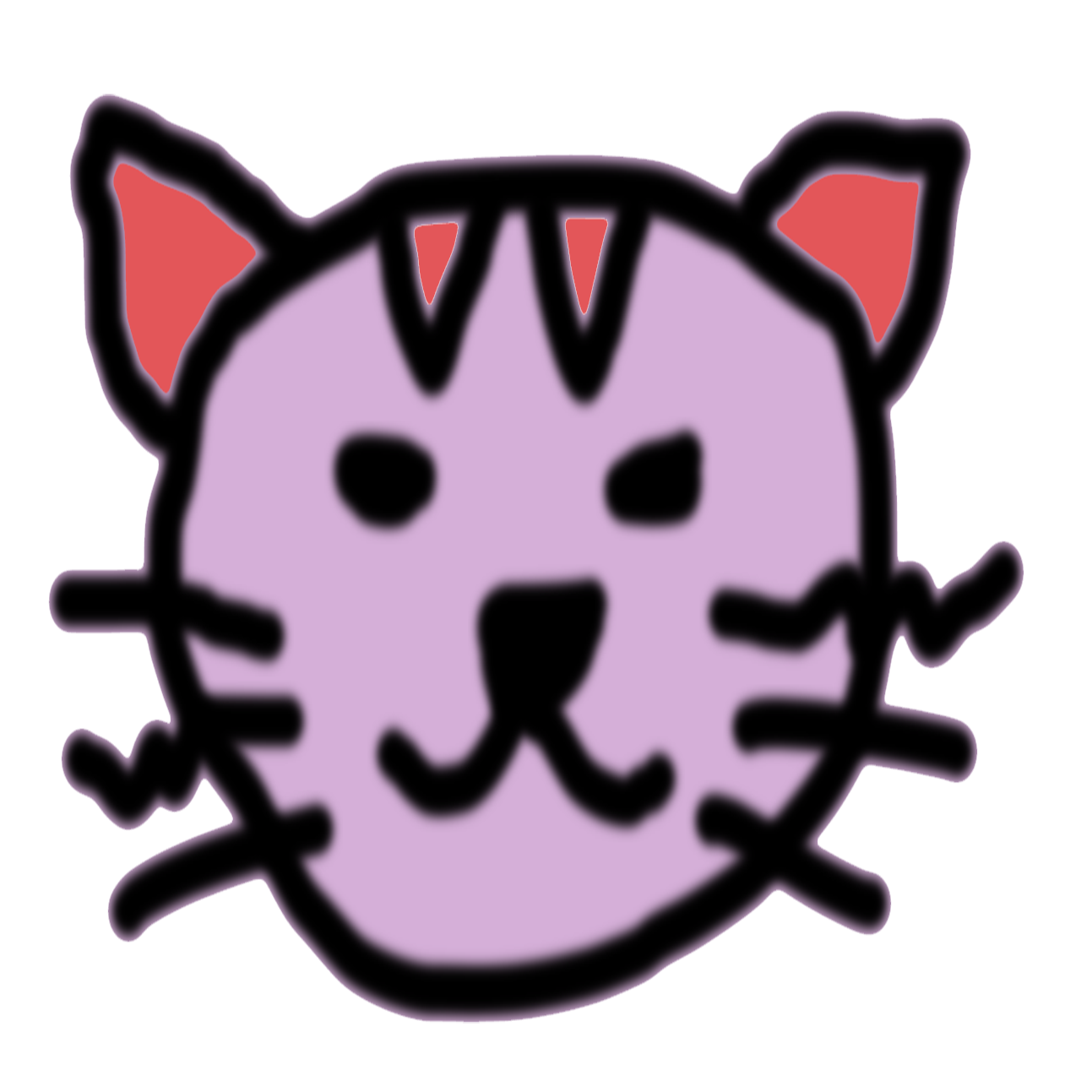 I started the NekoFigs blog in January 2021, 5 years after I've started collecting anime figures. It all started with one humble prize figure of Saber Lily which was bought on a whim. Now, I face the big problem of how to deal with over 200 empty boxes.