If you are an experienced collector, you probably already have your favorite go-to shop when buying anime figures. But if you're a newbie and you're looking for a shop where you can preorder anime figures, you've come to the right place. You might have Googled some stores but don't really know which ones are good. This list should help you out as I list the best online shops for anime figures based on my own personal experiences ordering from these stores.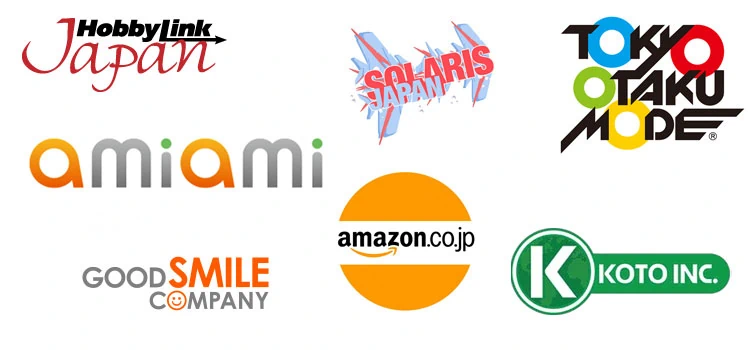 Do note that this list does not sort shops in any particular order. I will talk also about what perks you get for buying from these stores.
Amiami is one of the most popular stores for anime figures and they offer a lot of exclusive bonuses when preordering at their store. The site design is nice, clean, and very inviting. Their support team is adequately helpful.
Amiami also has a preowned section which is a good spot for hunting good deals on anime figures.
Notes:
Figure Preorders available
Pay when figure is in stock.
Preowned figures available
Has a loyalty point system though not very impressive
Shipping can be quite pricey
Shipping options: EMS, UPS, DHL, Air, Surface
Payment options: Paypal, Credit Card, Union Pay
One thing I like about Hobby Link Japan is its private warehouse system. This is a great option if you order a lot of figures as you can opt to stock all your orders in your private warehouse and have everything shipped in bulk whenever you're ready. They say you can store your figures with them for a long time and that the service is free forever with unlimited storage.
All other stores will force you to ship your order when it becomes in stock with the exception of Amiami which allows you to combine your orders in a monthly order. Some items however cannot be combined with the monthly order and Amiami would insist it be shipped separately so it's not really as good as HLJ's private warehouse system.
Notes:
Figure preorders available
Pay when figure is in stock.
Get your own private warehouse to store your preorders so you can have them shipped in bulk to save on shipping costs.
When you pay for the figure, it will go to your private warehouse where you can arrange to ship some or all of the items in your private warehouse. You pay the shipping fee separate from the figures you bought.
No Preowned section
Earn store credit for your orders
Shipping options: EMS, FedEx, DHL, Air, Surface
Payment options: Paypal, Credit Card
Solaris Japan is my go-to store if I'm ordering items that exceed the minimum amount that is not levied customs duties where I live. Solaris Japan has a feature called Customs Friendly Invoice wherein they let you adjust the invoice price so you can avoid paying customs duties.
Payment options: You pay when placing your order.
Notes:
Allows lowering invoice price so you can avoid customs taxes
Pay upfront when placing your orders
Preorders already include estimated shipping cost
Preowned section is available and is massively stocked but also quite pricey. I emailed them a few times to ask for a discount and they gave me a discount code.
Compared to their preowned section, preorders are fairly priced and sometimes cheaper than most other stores.
Earn points for your orders
Shipping options: Regular, Saver, Express (EMS, Surface, DHL/UPS)
Payment options: Paypal, Credit Card, BitPay, AliPay, PAYCO, Bancontact, Giropay, Blik, Sofort, Przelewy24, Multibanco, GrabPay Singapore
Amazon JP is different from the Amazon service in your region assuming you don't live in Japan. If you're paying for Amazon Prime in the US or anywhere else, it, unfortunately, does not apply to Amazon JP. You will need to create a separate Amazon JP account. You can check out our guide on how to order from Amazon JP for more information.
Also, you have to pay customs duties upfront if your order qualifies. Shipping is faster this way since Amazon takes care of the hassle of dealing with customs.
As for shipping… It's Amazon with its massive supply chain network so depending on where you are, you can pay lower shipping fees. You can even order a bulk of figures at the same time and pay only a single shipping fee even if the figures release months apart. All your orders will still be shipped as soon as they are in stock and you won't have to pay anything extra. It's just one of the perks of ordering from the company with the world's largest supply chain network.
Notes:
Pay when figure is in stock
For preorders and preowned items
For faster shipping, Amazon will handle payments for customs duties and VAT so you pay for this during checkout.
You need to be careful since Amazon is a marketplace so it does have sellers that will try to sell you bootlegs
Shipping options: Amazon Shipping
Payment options: Credit Card, PayPay, Paidly (pay later)
Hilariously expensive at face value but you can snag great deals if you take advantage of their sales and bonus point offers. With TOM, you either pay a bloated price or make massive savings. You have to pay for premium membership if you want to take advantage of their best deals.
Notes:
Get 5% off on your first order if you use my invite code.
Figure Preorders available
Pay upon preordering
Discounted shipping for orders over $150 (which is basically any scale figure preorder)
Shipping options: EMS, FedEx, Air, Surface
Payment options: Paypal, Credit/Debit Card, Amazon Pay
I'm including Mandarake even though it does not have preorders because it is easily one of the cheapest places to buy pre-owned figures even though the website looks like something made in the 90s and has not been updated since. Whatever. Screw site design is it means I can get anime figures for dirt cheap.
From the moment you enter the site, click on the English link at the top to convert the site to English. That's really the biggest hurdle. Once you get past that, the ecommerce experience is actually good.
Notes:
Website looks like crap
Only sells preowned goods and figures. No preorders.
Very cheap (as far as figure prices go)
Provides images if the figure being sold has some damage
Search functionality can be difficult to use if you are searching English terms. Also, you can't search for JAN codes (the Japanese bar code system)
Support is mostly okay but can be problematic if you're dealing with a branch that speaks little English
Cannot combine orders from different store branches
You can set up email alerts so you can be alerted if you are hunting for a specific figure
Shipping options: EMS, Air, DHL
Payment options: Credit Card, Paypal, Amazon Pay
Company Specific Stores
Most company-specific stores cater only to the Japanese audience. As such their websites will not ship to addresses outside of Japan. To buy from these stores, you will most likely need to use a proxy buying service. There are however a few company-specific stores that are an exception to this rule.
The Good Smile Online Store — most people would usually just refer to it as Good Smile Global. Good Smile Global specifically caters to everyone outside of Japan and the best part is that their shipping costs a flat rate of ¥2,000 no matter where you are shipping to. For smaller items like Nendoroids or Figmas, shipping is a flat rate ¥1,500. They usually use EMS and UPS so you also get your orders fast.
Do note that Good Smile Global is different from the Good Smile US Online shop.
Notes:
Preorders for GSC sister companies only
Pay when figure is in stock
Cheap flat rate shipping especially for those large 1/4 scale bunny figures.
Sometimes offers exclusive items you can only get at the GSC store.
Shipping options: You can't choose your preferred shipping method but they mostly use EMS and UPS.
Payment options: Paypal. Credit Cad
The Kotobukiya US store is notable mainly because you can sometimes get Kotobukiya store exclusives which are normally only found in the Kotobukiya Japan store. If you are not from North America though, preordering here usually means you'll have to pay high shipping fees as opposed to when you order from Japan-based stores.
Notes:
Kotobukiya preorders only
Pay when figure is in stock
Kotobukiya store-exclusive items are sometimes available here
Items ships from the US so this mostly only makes sense for people in the US and Canada
Shipping options: FedEx for US domestic and USPS for international
Payment options: Paypal, Credit Card
Summary
The best online shops for anime figures offer a variety of features and options to cater to the needs of collectors. Amiami stands out with its exclusive bonuses and preowned section, while Hobby Link Japan provides the convenience of a private warehouse system. Solaris Japan allows for adjusting invoice prices to avoid customs duties, and Amazon JP offers fast shipping and lower fees due to its extensive supply chain network. Tokyo Otaku Mode provides savings through sales and bonus points, and Mandarake offers affordable preowned figures despite its outdated website design. Additionally, company-specific stores like Good Smile Global and Kotobukiya US Store offer unique items and convenient shipping options. With these options available, collectors can find their preferred online shop for acquiring anime figures.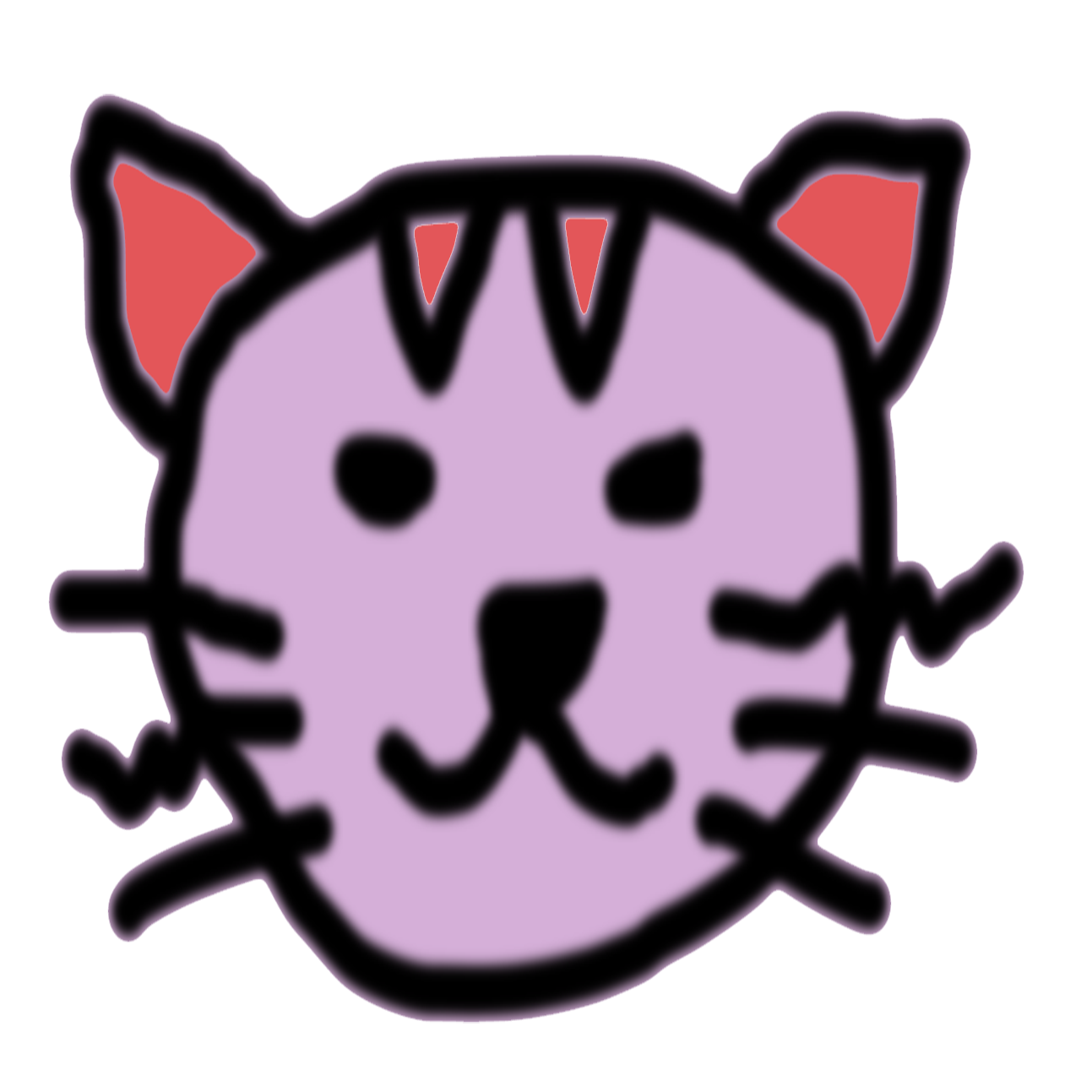 I started the NekoFigs blog in January 2021, 5 years after I've started collecting anime figures. It all started with one humble prize figure of Saber Lily which was bought on a whim. Now, I face the big problem of how to deal with over 200 empty boxes.