We are now also an affiliate of HobbyLink Japan so there are more options for you to preorder from my regular pre-order roundup. That's in addition to CD Japan and Solaris Japan. I am excited about this partnership with HLJ because I really like that you can use their private warehouse to hold all your pre-orders and have them shipped in bulk whenever you're ready, Moreso, they don't charge extra for this service.
Again, I would really appreciate it if you can preorder from any of the affiliate links below since these preorder roundups take a lot of time to make. I do hope you find the information I provide here useful when making your purchase decisions.
Gotoubun no Hanayome ∬ – Nakano Nino – Date Style Ver. (Good Smile Company)
Well, that was a welcome surprise. I had thought Yotsuba would be up for preorder next since she was teased during SmileFest. But lo and behold, it's Tsundere Nakano. Obviously, this is an instant pre-order for me since I already preordered Miku and have committed to preordering this set. If you're thinking of preordering this, just go ahead. I do wish it had alternate hair parts where she can don her long locks but I'll take what I can get.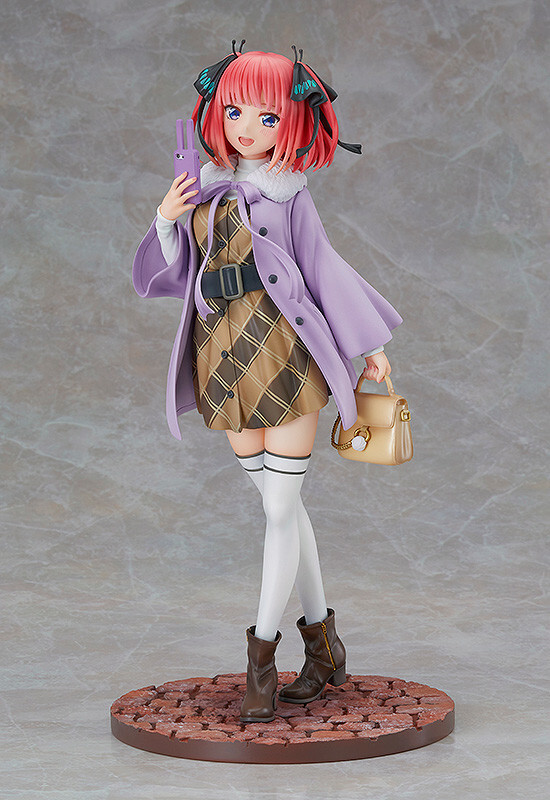 THE iDOLM@STER: Shiny Colors – Asakura Toru – 1/7 – Clear Marine Calm Ver. (Broccoli)
I'd like to think this figure looks good. Do you think it looks good? The water effect is pretty but somehow it just feels bland and lifeless. Maybe because of her sad expressions and uninspired base. I'm not sure how popular the character is but there doesn't seem to be much hype surrounding this figure so maybe the after-market price will tank. Don't blame me later if it doesn't happen though. I'm not the Nostradamus of anime figures.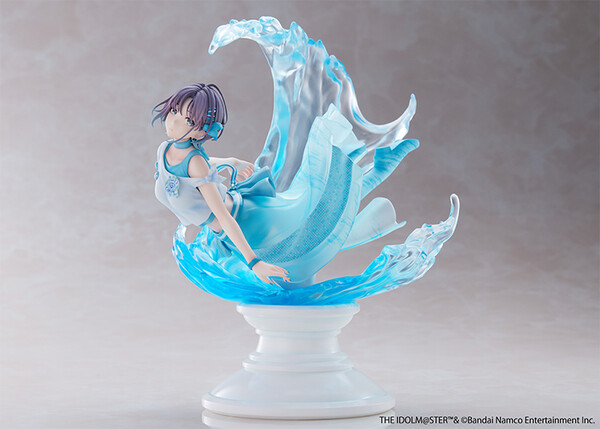 Azur Lane – Le Malin Listless Lapin VER. 1/6 (AniGame)
It's a simple figure though the base is unique. But what the heck? Couldn't they have just followed the game's splash art for this figure? This had so much potential and I seriously would have considered preordering it if they went with the original art (below). What could have been an awesome figure became just a regular one.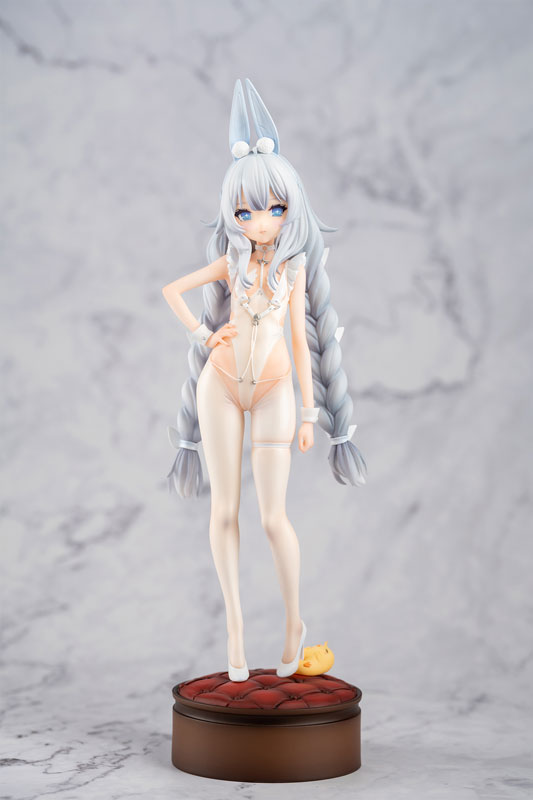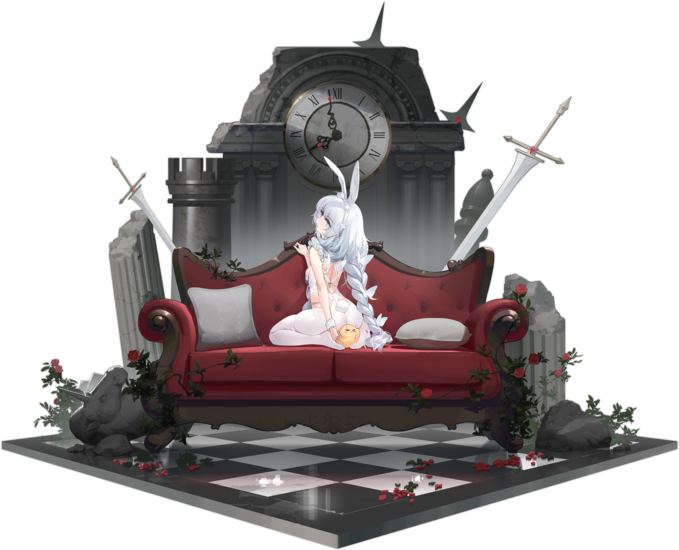 Goblin Slayer – Ken no Otome – 1/7 (AmiAmi, AniGift)
I wish I had more extra income. After seeing this during WonFes Summer, I had hoped it would be fairly priced. And I am now disappointed as the price on this one is hard to swallow. I have already passed up on too many Goblin Slayer figures and don't really want to pass up on this.
And yes, this comes with an option to remove the blindfold though I would still prefer to display her with the blindfold.
Update: I decided to preorder.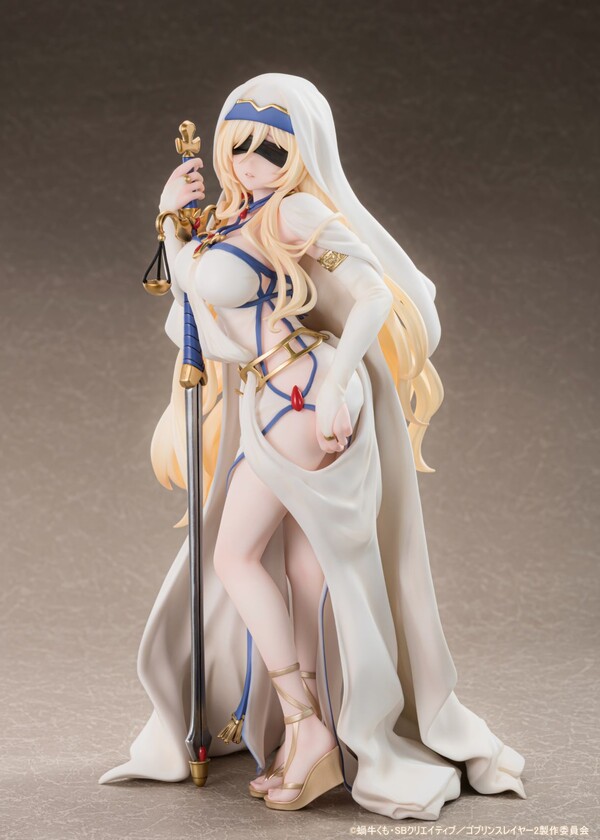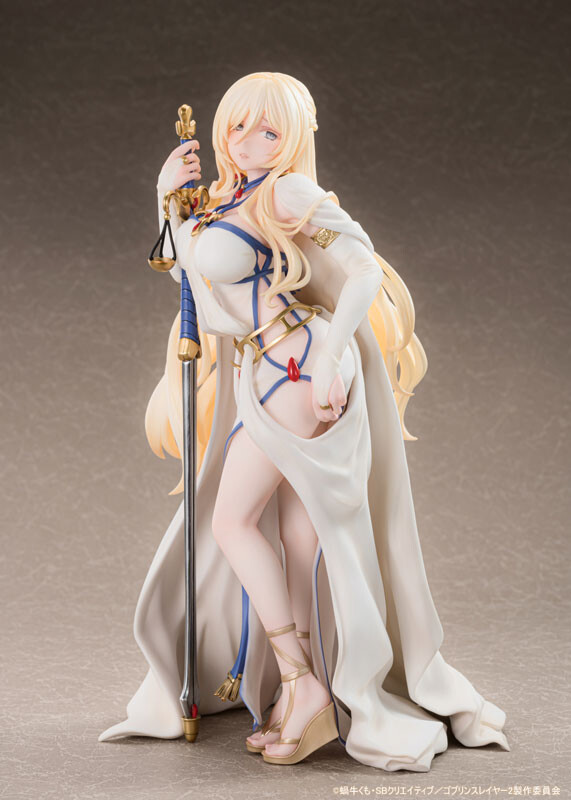 Atelier Ryza 2 ~Ushinawareta Denshou to Himitsu no Yousei~ – Reisalin Stout – 1/6 – Black Swimwear Tanned Ver. (Spiritale, Wing)
Ryza figure overload! The regular version of this just went up for preorder recently and now we're getting a black swimsuit sun-tanned version. I do feel some regret that I did not preorder the first version of this figure and opted to preorder Ryza's swimsuit figure by Good Smile Company because Spiritale's just looks better overall though the price is a real pain. A sun-tanned version of this figure is nice too and you can even see her natural complexion vs the tan on the edges of the swimsuit.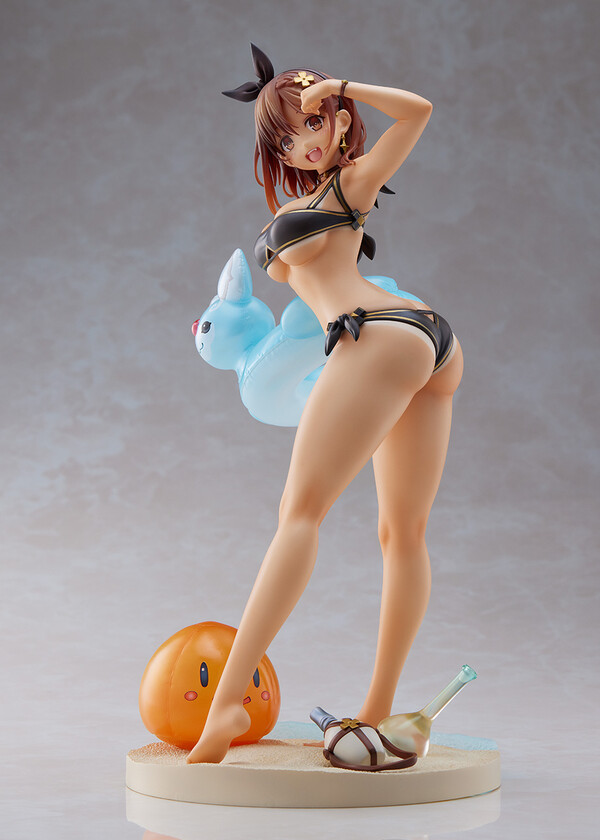 Kono Subarashii Sekai ni Shukufuku o! – Chomusuke – Megumin – CA Works – 1/7 – Hoodie☆Look Chomusuke Ver. (Chara-Ani, Kadokawa)
This figure of Megumin is just screaming cute. Right now, I only have her Nendoroid and I wouldn't mind adding this to my collection. I think the price is a bit high considering the level of detail though. Chomusuke hood, Chomusuke base, and actual Chomusuke included. At first, I was worried upon seeing Chara-Ani since their quality can be hit or miss. After checking, Kadokawa is handling the manufacturing and Chara-Ani is production only which is good.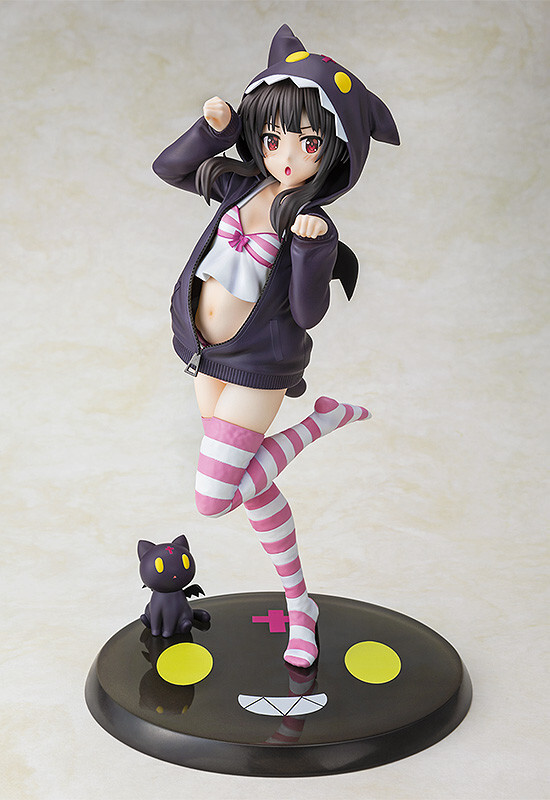 SNK Heroines: Tag Team Frenzy – Fatal Cutie Terry – Bishoujo Statue – 1/7 (Kotobukiya)
Terry Bogard's female alter-ego can be yours in full PVC glory. Thank you Kotobukiya! It's amazing how Kotobukiya manages to keep its prices competitive. If this was done by any other company, you can expect this would be priced at least ¥18,000.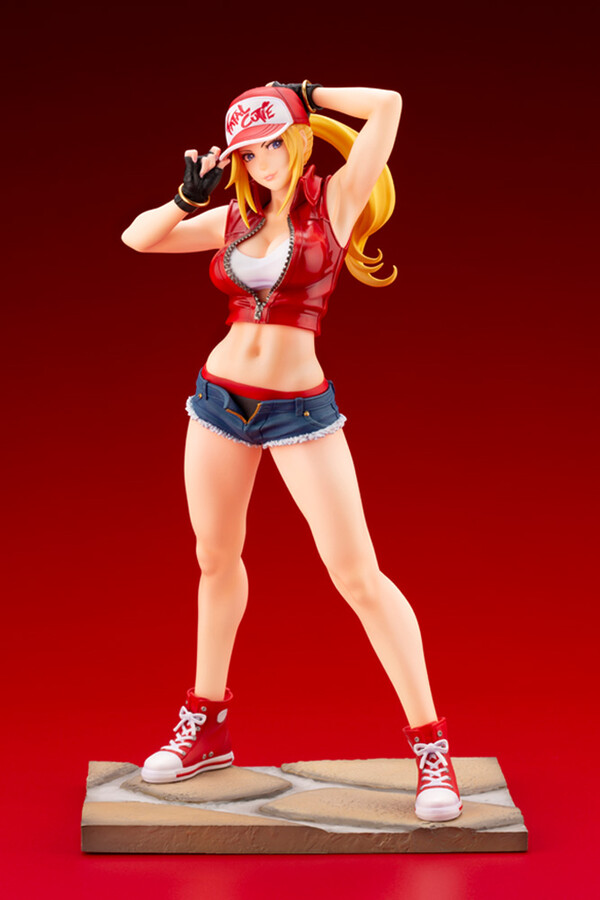 Ookami to Koushinryou – Holo – 1/6 – Hakama Ver. (Bell Fine)
Some people have been raving about this Holo figure having a baby bump and I have to agree. They might be on to something. There's clearly a bump on her belly. Heck, they even sculpted a crease on the hakama to accentuate the bump. The colors are a little dull but I think it fits the aesthetic of the figure. Also, did you notice the apples on the umbrella? I just learned this type of umbrella is called a wagasa. This might be Bell Fine's best figure if they manage to do it right.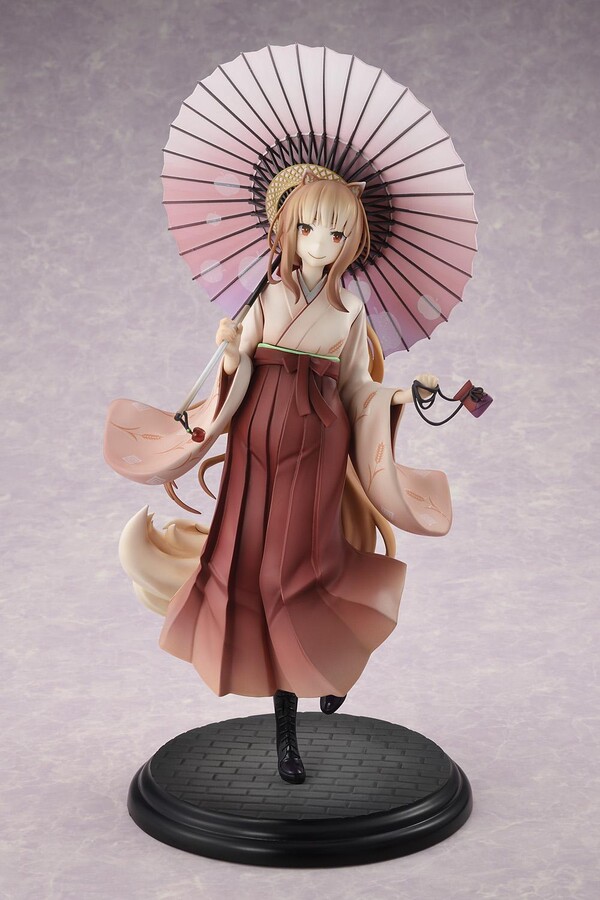 Final Fantasy VII Remake – Tifa Lockhart – Static Arts – Sporty Dress Ver. (Square Enix)
Don't. Just don't. If you are used to the quality of scale figures produced by companies like Good Smile Company, Alter and Max Factory, anything made by Square Enix will seem like a waste of money. Square-Enix can be stingy with their IPs so it sucks for figure collectors who want to get good quality figures of the heroines from the Final Fantasy franchise. I know I'd be willing to throw money for scale figures of Rinoa, Yuna, Garnet, Lightning and any of the other female cast. Square-Enix would make a killing if they allowed good companies to make figures of their characters like what they did with the Nier franchise.
Just stay away from any figures in the Static Arts line.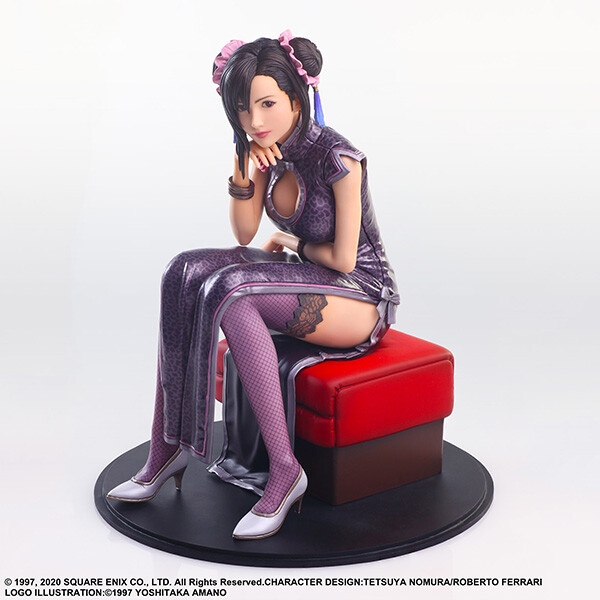 Atelier Ryza 2 ~Ushinawareta Denshou to Himitsu no Yousei~ – Reisalin Stout – 1/7 – Okigae Mode (Ques Q)
There's no shortage of Ryza figures but I'm not complaining. Wallet-kun doesn't seem too pleased though. Thankfully, the Japanese Yen is still down. You might want to consider paying for your preorders sooner rather than later since the yen is expected to recover in the first quarter of 2023. I myself decided to preorder this one so this will become the fourth Ryza figure in the collection. I still wish I had preordered her Spiritale figure (not the tanned version above).
As for this figure, Ques Q has always been a good manufacturer so you can expect good quality on this one. The expression on her face is too cute. And don't forget Ryza's luscious thighs and bountiful mounds which are sculpted to perfection. Even just from the pictures, you can also appreciate her toned tummy.
The Negligee version figure of Ryza is also still on my watchlist because it goes in a set with Klaudia. Speaking of Klaudia and Ryza, it is also worth noting that they will have a duo figure although it does not yet have a prototype. If you're interested in the duo figure, you better prepare a boatload of cash.
Spy × Family – Yor Forger – F:Nex – 1/7 (FuRyu)
For too long, I've been waiting for a figure of Yor. As a bishoujo figure collector, I couldn't care less about a figure of Loid. I'm also not big on lolis so, sorry Anya. But Yor is a sure preorder for me. I did hesitate a bit because it is made by FuRyu. I'm not a big fan of FuRyu's quality but the price on this one seems acceptable especially considering the state of the Japanese Yen. I did consider waiting for her Good Smile Company figure but that doesn't even have a prototype yet.
So I bit the bullet. I had her preordered. I think she looks pretty in this figure despite that cold assassin stare.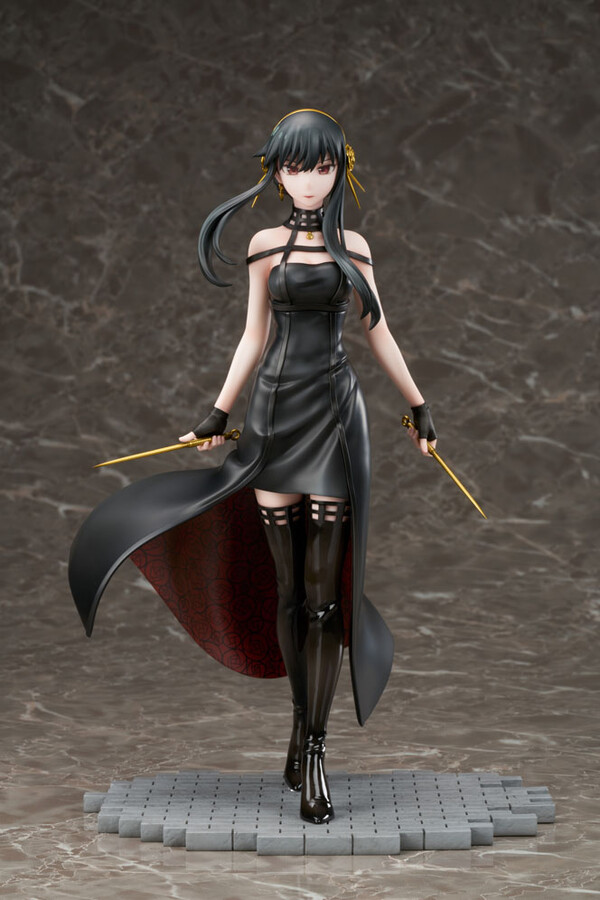 Majo no Tabitabi – Elaina (Union Creative International Ltd)
Holy crap! It's Elaina in modern casual wear. This looks good but unfortunately, I'm done with Union Creative. If you are preordering this, don't expect much lest you want to be disappointed.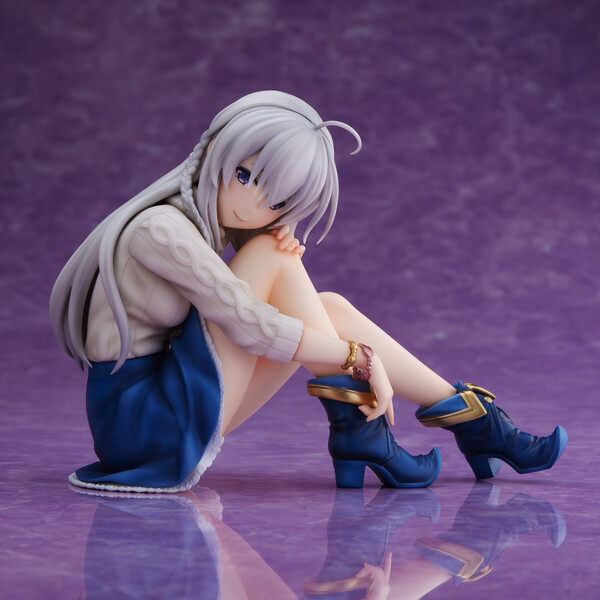 Tate no Yuusha no Nariagari Season 2 – Raphtalia – KDcolle – 1/7 – Red Dress Style Ver. (Kadokawa)
I don't know if it's just me but, as of late, I haven't seen any figure from Kadokawa priced below ¥20k. In my case, I usually draw the line at ¥16k. Anything beyond that needs some mulling over before I really decide to preorder. I have to really like the figure and the character. In this case, I already have Kotobukiya's Raphtalia figure as well as her Nendoroid. I also have her swimsuit figure on preorder. Do I really want another one? I'd best set aside the funds for a figure of a new character that I don't have.
That said, preordering this one isn't really a bad choice. Go for it if you want her. There is a special set that comes with an alternate face plate — a smiling expression. I think both are good but an extra faceplate will set you back a few thousand yen extra.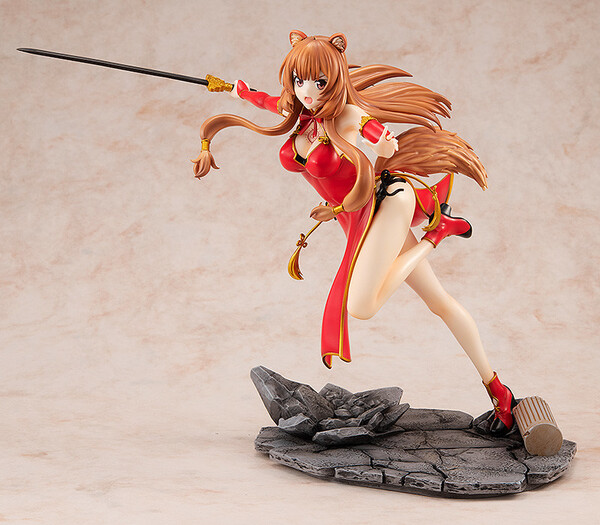 Senren Banka – Hitachi Mako – 1/3.5 (Alice Glint)
If you are not familiar, Senren Banka is a visual novel by Yuzusoft. I've always been on the lookout for any figure of Senren Banka. However, Alice Glint doesn't seem very good. Someone hinted that the company is affiliated with Broccoli and if they do the same level of quality, then I can't say things are looking good considering Alice Glint is also making another figure from Senren Banka that is on my watch list. Also, the scale on this figure is weird. It's the first time I've actually seen a company make a 1/3.5 scale.
Since this comes from an H-game, this figure is understandably a cast-off (just the top though). The figure however leaves much to be desired. This kind of partial state of undress is really just underwhelming. It's not alluring at all. Even the cast-off promotional pics are meh.
Is this worth preordering? That's up to you. The after-market price will still most likely go up.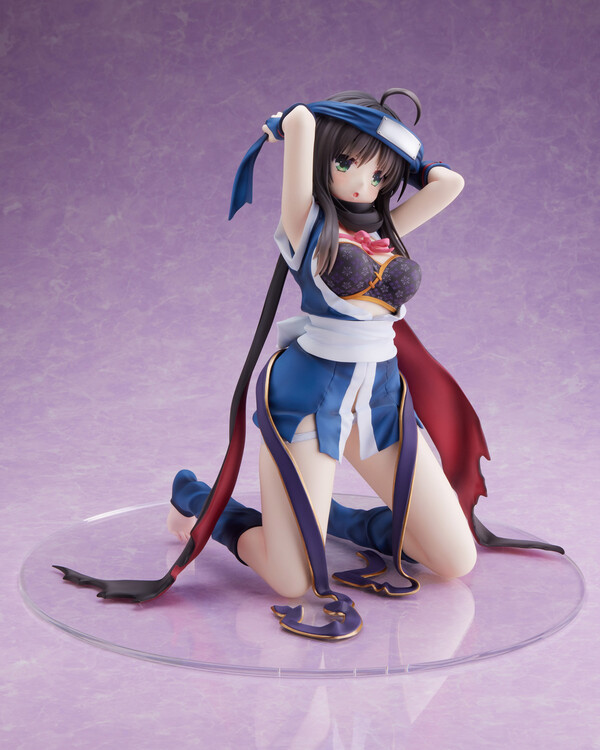 Kizumonogatari – Kiss-shot Acerola-orion Heart-under-blade – 1/6 – 12 Year Old Ver. (Bell Fine)
It's great to still be getting new Monogatari figures but lately, it's just all Kiss-shot. The Monogatari series has no lack of female cast that could do with a figure.
As for this specific figure, I guess I can say it's passable. What I noticed about Bell Fine figures is that they often have dull colors which is not an issue on this one since young Kiss-shot does not don bright colors. The red parts don't need to be bright either. It is more dark red, like the color of blood. It's not that complex of a figure but the price is a little over-the-top which could be a deal-breaker if money is in short supply.
If you are looking for alternatives, 12-year-old Kiss-shot by Good Smile Company might be a better choice.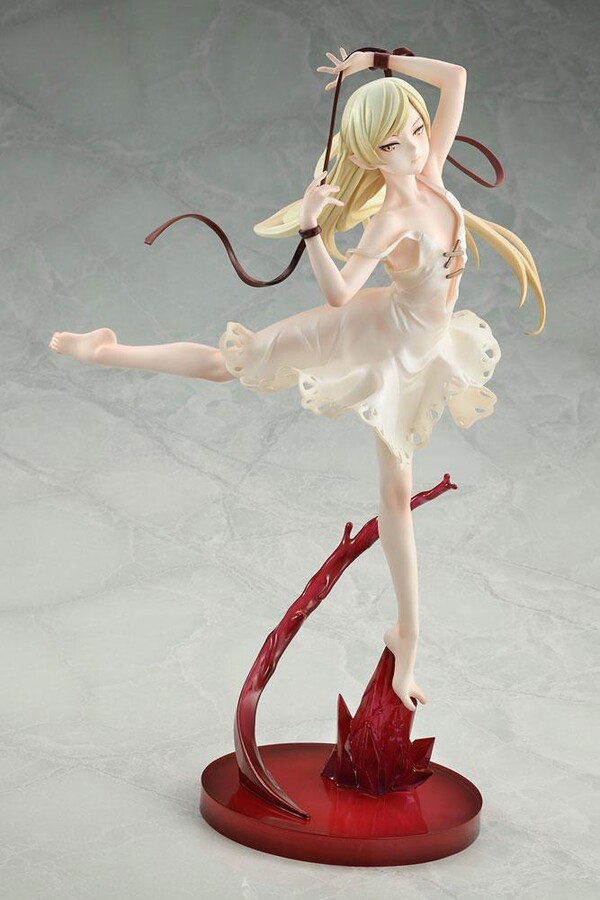 Overlord IV – Albedo – KDcolle – 1/7 – Bride Ver. (Kadokawa, Wing)
Kadokawa again with the exorbitant pricing. I guess this is a trend now for Kadokawa. Gotta cash in on all their IPs.
While I am not a fan of figures that are lying down, this looks quite good. That is until you see her legs (second picture below). For the sake of all future generations, I actually tried to do this pose on the floor and it hurts in the tummy. It isn't easy with my dad-bod so I'm sure it'd be easier for Albedo to hold that pose but it still wouldn't be comfortable. If she just straightened out her leg, it would appear more natural and this will become a better figure. Not sure if the figure sculptors just wanted to tease everyone into buying it to take a peek under the skirt. Because they also then conveniently hid panty-shots in the promotional photos.
If you do preorder her, don't use the red cloth as the base. Get white faux fur and use that instead. Over time, the color of the cloth will stick to the figure. I had this happen to my figure of Kurumi which had a red cloth base. I tried water and alcohol to remove the red stains on her legs but to no avail. I'm too scared to use any products with solvent since that may actually damage the paint.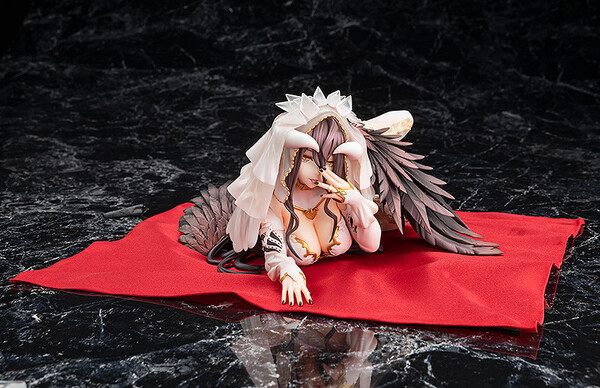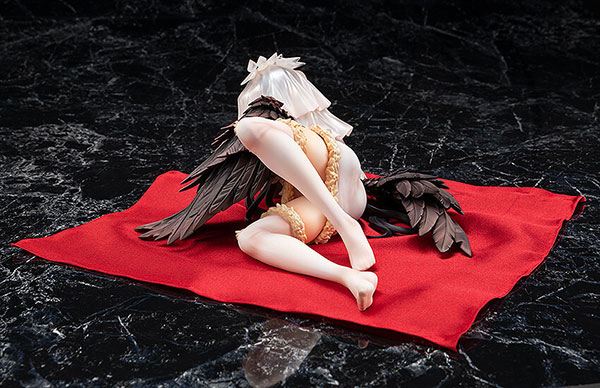 Overlord IV – Shalltear Bloodfallen – KDcolle – 1/7 – Bride Ver. (Kadokawa, Wing)
Shalltear is slightly cheaper than the Albedo figure above but it is still mighty pricey. I'm not sold because even as I am still in the market for a good Shalltear figure, I still have to be responsible with my expenses. It's not like this blog is making me big bucks. I've got bills to pay and a family to support so I can't just go preordering any figure willy-nilly.
By the way, all purchases of this figure outside of Japan get an extra faceplate. Usually, it's Japan that gets the exclusive goodies. But today, it is a win for the rest of the world.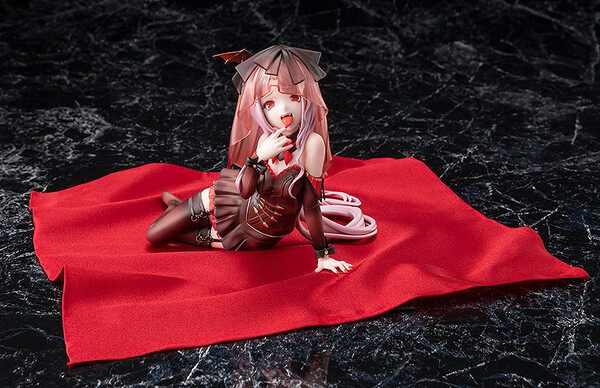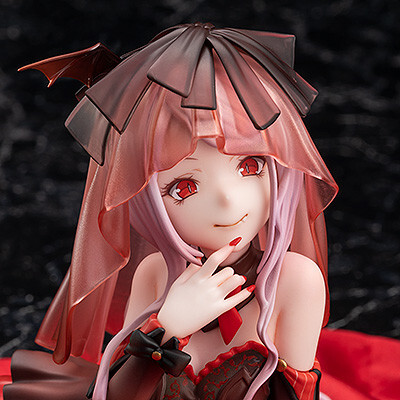 Isekai Ojisan – Elf – KDcolle – 1/7 – Manga Ver. (Kadokawa)
Wow. I didn't expect this would get a figure. But Kadokawa, are you off your rockers? ¥24k for something that looks like a bargain bin figure? Any figure within the same price range in this roundup is better than this Elf figure.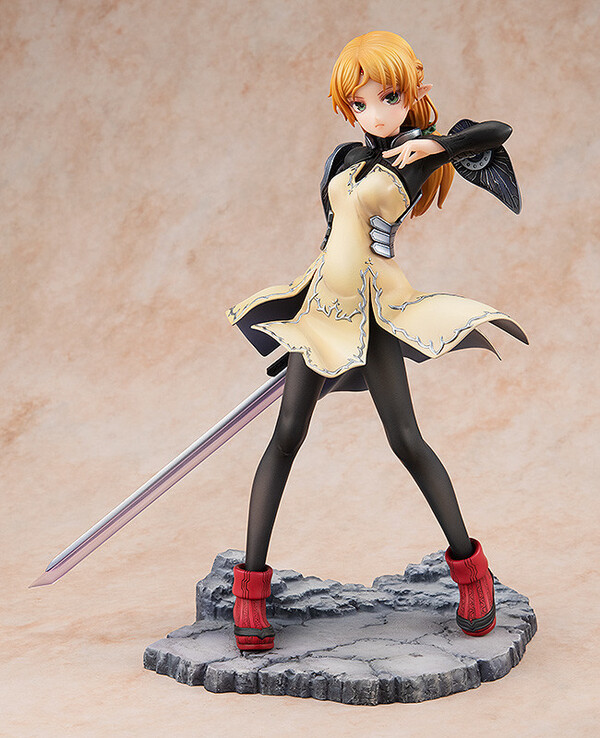 Azur Lane – Suruga – F:Nex – 1/7 – Straightfaced Model Student Ver. (FuRyu)
It's always nice to see more Azur Lane figures. Though I would have preferred if they made a figure of any of her other two skins instead of this one.
This is fanservice for anyone that is a fan of school uniforms and nerdy glasses though. The figure looks great but the price is a tough pill to swallow. Also, FuRyu is known to have some quality issues here and there. If you are preordering, that's something to be mindful of.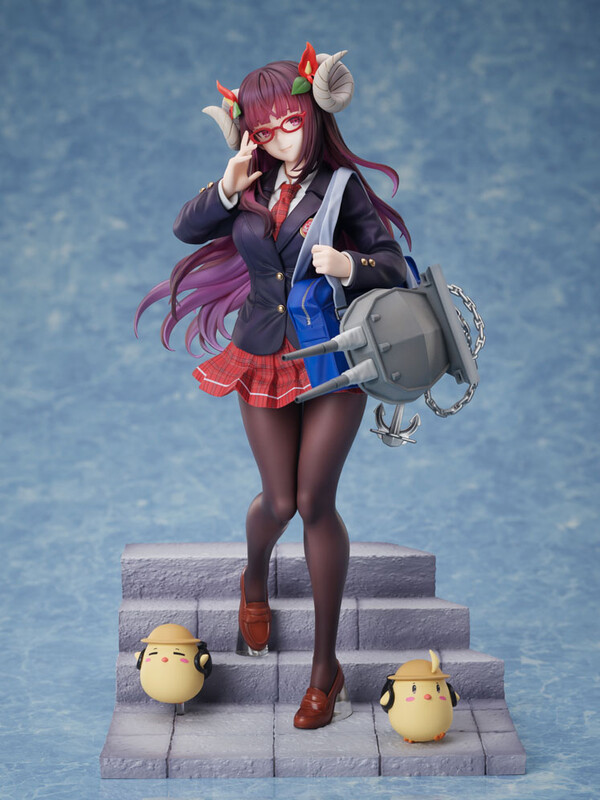 Saikin Yatotta Maid ga Ayashii – Lilith – 1/7 (Medicos Entertainment)
It's that maid from that anime. I watched a few episodes but I did not care to remember the title because it was so cringy. Lilith was plenty cute though. I didn't realize she was this thicc. Bunny-maid costume and chocolate skin ticks a lot of boxes. Not to mention, you can swap it for a nekomimi costume if you purchase it from the Medicos Online Shop.
I decided to preorder the limited version with the cat ears.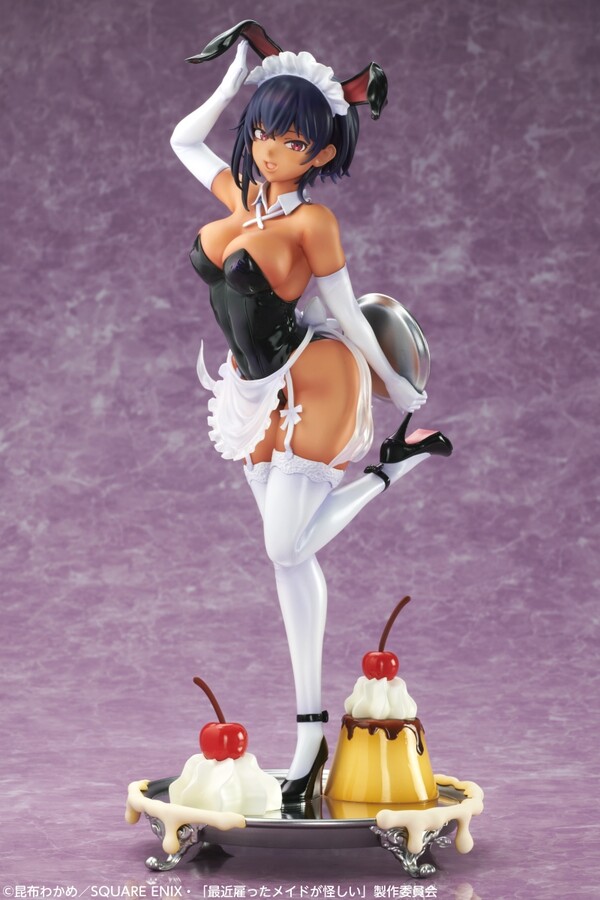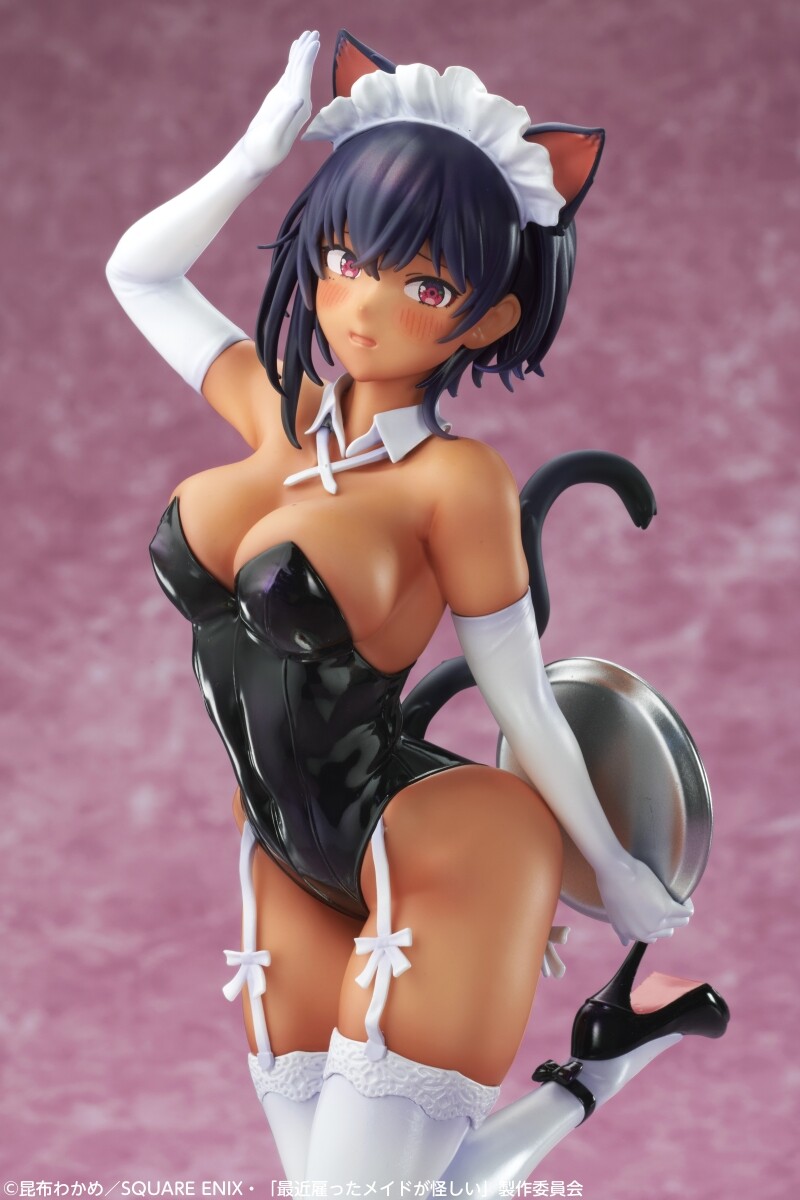 Uma Musume: Pretty Derby – Mejiro McQueen – 1/7 – ~The Treasure of the Prestigious Mejiro Family~ (Good Smile Company)
I've been seeing two distinct characteristics of all Uma Musume figures thus far. They are very expensive and basic. To be fair, the grass base on this figure looks very detailed. But let's face it, a realistic grass base isn't really one of the things you consider when choosing to preorder a figure.
Is it worth preordering? Only if you are a big fan of the game.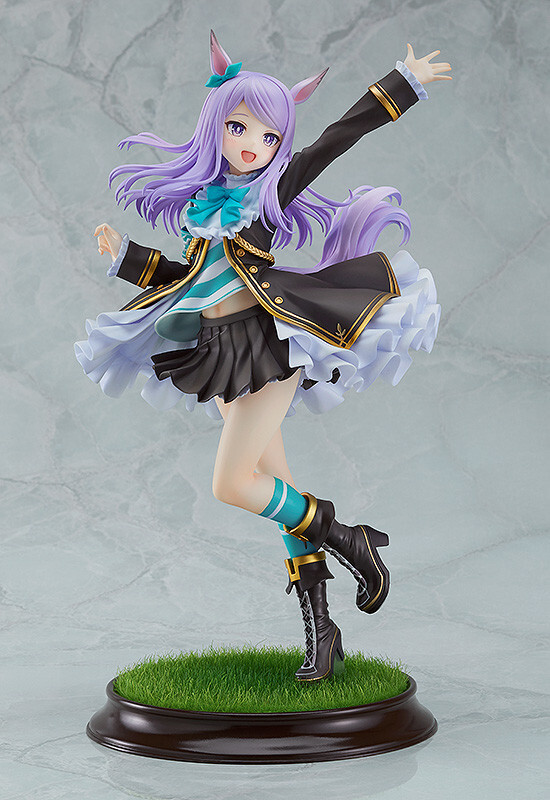 ARMS NOTE – Sueibu no Kouhai – 1/7 (Amakuni, Hobby Japan)
ARMS NOTE is a series of illustrations by Fukai Ryosuke. The theme is girls wielding different weapons and usually wearing tight-fitting body suits. This time around, it's a swimsuit and is available in three colors. This is, by the way, a rerelease so you've probably seen this figure floating around in the after-market. Notably, the after-market price was through the roof. So here's your chance to get her at preorder price albeit still pricier than the initial release. Thankfully, the Japanese Yen is down.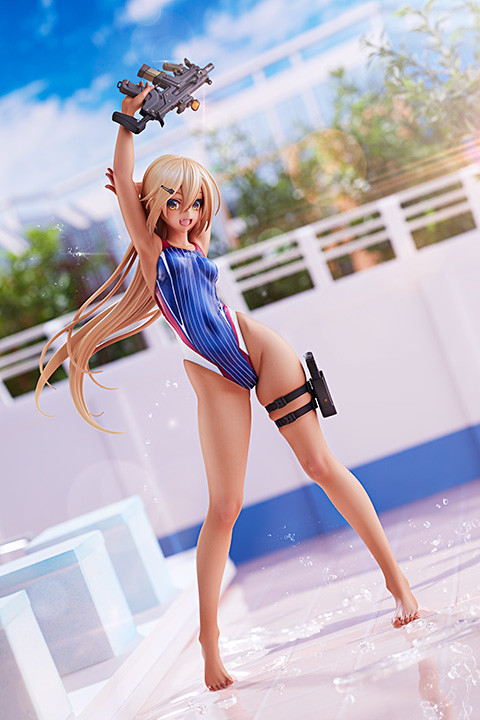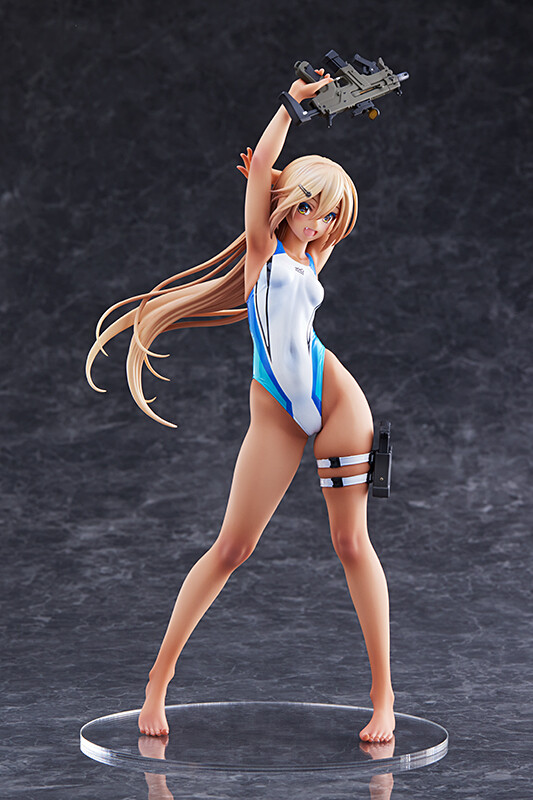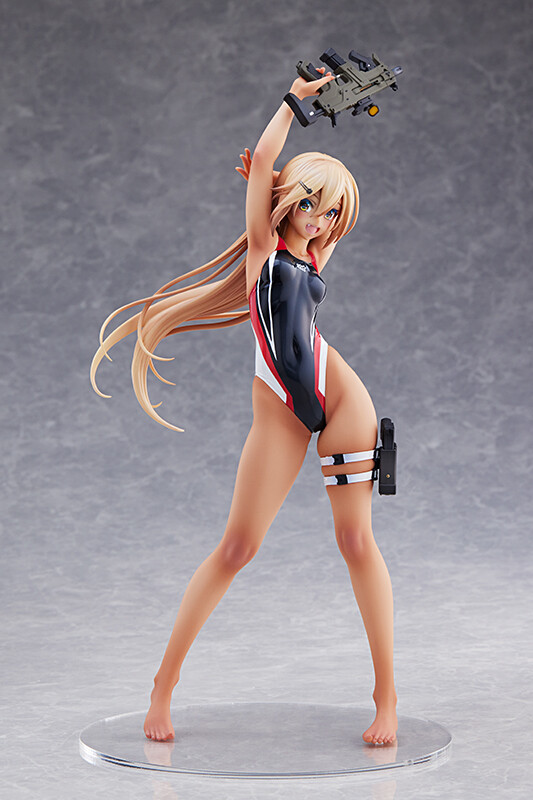 Original Character – Tana – 1/6 – China Dress Ver. (Neonmax)
This one is an original character by AIKO. While I love their work, Neonmax is still a big question mark since they have no released figures yet so we have no way to judge the quality they produce. Promotional photos can be Photoshopped so that's not a reliable measure. Preorder at your own risk.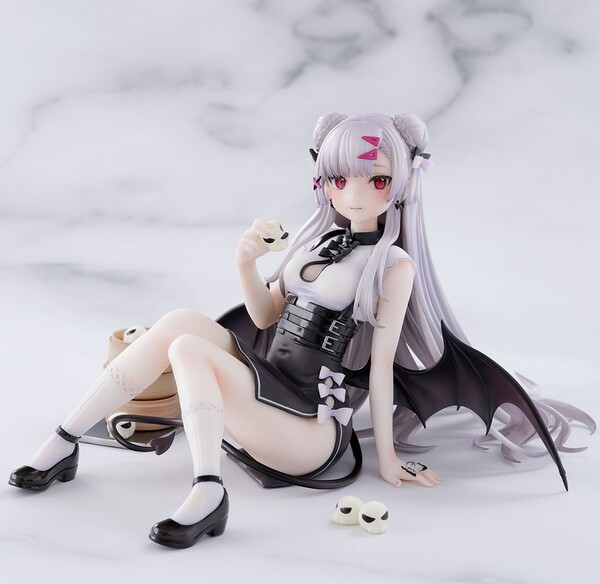 Bombergirl – Pine – Dream Tech – 1/7 (Wave)
Outside of Japan, the Bombergirl franchise wasn't a thing. The pay-per-play model they introduced in the global version flopped so I can't imagine this figure having a lot of sales outside of Japan. If you like the figure though, you'll be delighted to know that Wave is a good manufacturer so you are sure to receive a quality figure.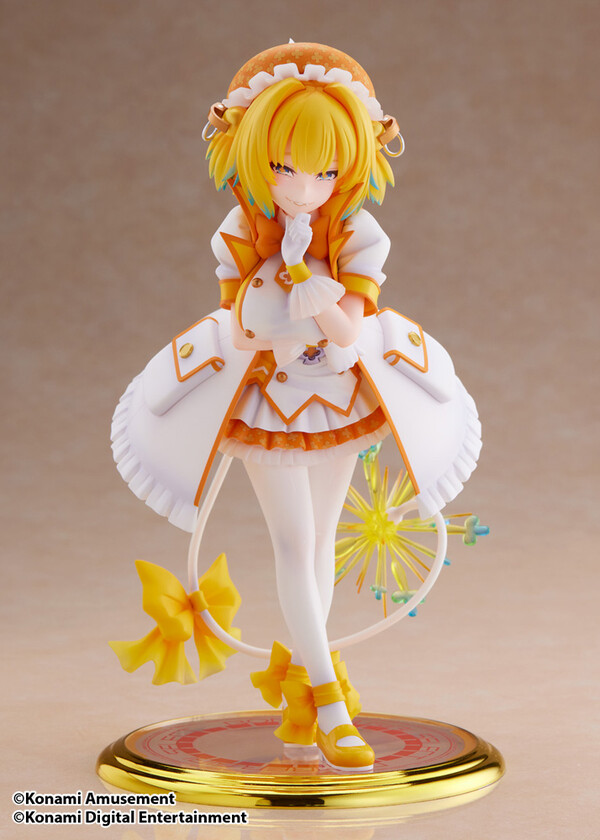 Warau Ars Notoria – Ars Notoria – 1/7 (Good Smile Company)
This is one of those figures that is pricey but you know it will be worth your money. Just looking at the plethora of accessories and the details of the figure, you can tell yourself that you can justify this purchase.
I am not familiar with the source material for this figure but after a bit of Googling, I found that it is actually a game published by Good Smile Company (only available in Japan). Now, color me surprised. I consider myself usually in the know but this time, I didn't know Good Smile Company was also in the mobile game business. Heck, I just found out they published Touhou Lost World.
In any case, you can't go wrong with any figure by Good Smile Company. A recommended preorder if you like the character enough.
Apparently, it also has an anime this Summer 2022 season and it sucked which is typical of games turned into anime.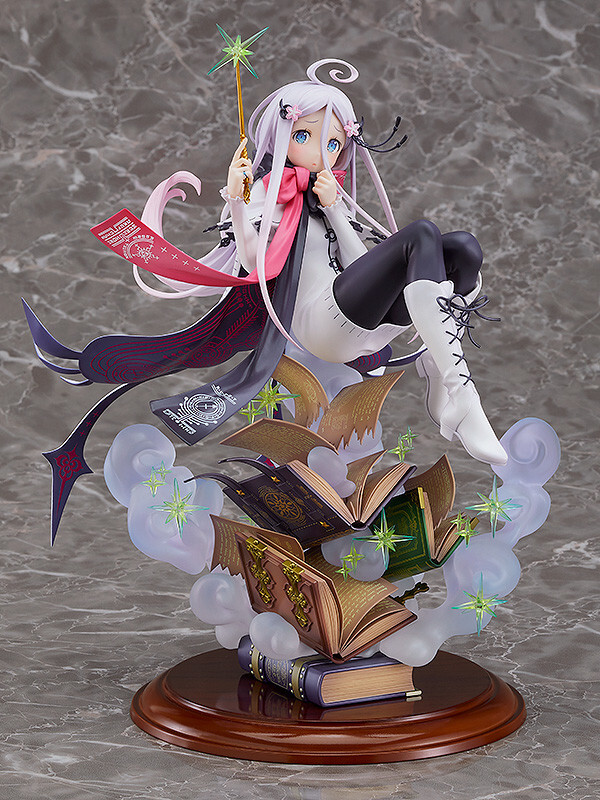 Higurashi no Naku Koro ni Sotsu – Houjou Satoko – 1/7 – High School Student Ver. (Good Smile Company, Miyuki)
More figures from the Higurashi series by Miyuki. Looking at their recent releases, it seems Miyuki does okay quality. By that, I mean I have not seen any negative complaints. The pricing on this however seems quite high for such a simple figure. It might be better to wait for her in the after-market.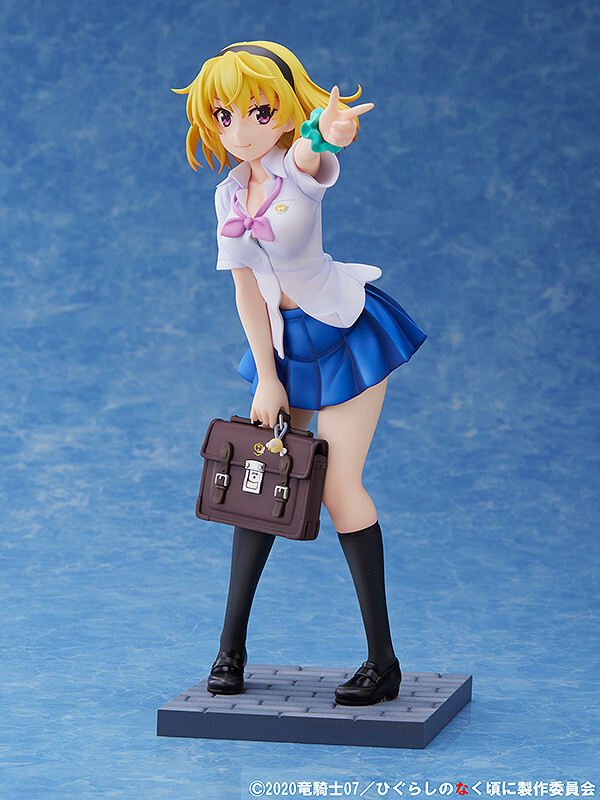 Grisaia: Phantom Trigger – Shishigaya Touka – 1/6 (Orchid Seed)
Topless, somewhat lewd, and tan lines — if you like all of the above and you are a fan of the Grisaia franchise, then this is for you. This is however not a cast-off so despite her being topless you don't actually see any nudity. As far as I know, the Phantom Trigger series has no sexual content, unlike the initial Grisaia visual novels.
Also, this is huge as she is a 1/6 scale with a fairly reasonable price tag.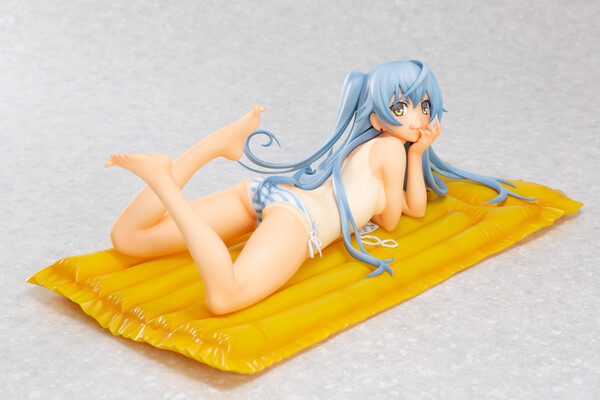 Danganronpa Kibou no Gakuen to Zetsubou no Koukousei – Enoshima Junko – B-style – 1/4 – Bunny Ver. (FREEing)
Something looks off about this figure though I can't put my finger on it. Is her head too big for her body? Are her limbs too short for her body? Is this one of those rare cases where the promotional photos look bad but the final product turns out really good? It would be a shame if this turns out poorly though I have confidence that FREEing will pull through. Despite not having played any of the Danganronpa games, I adore Kirigiri Kyouko's bunny figure so it'd be a shame if this turns out bad.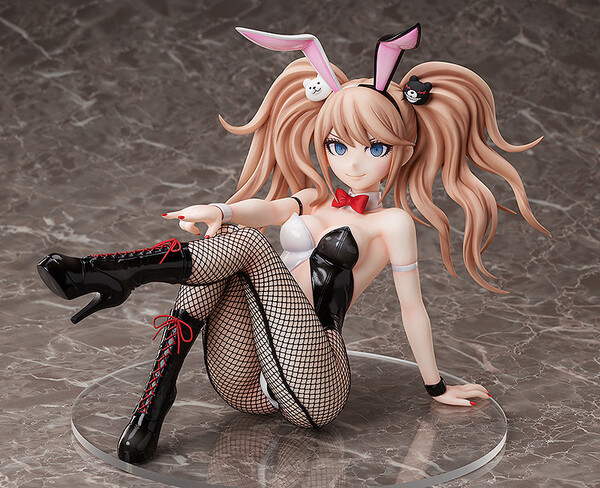 Bastard!! Ankoku no Hakaishin – Shiin-Hari – 1/6 (Di molto bene, Medicos Entertainment)
This looks like something you can force cast off. I think that's all this figure has going for it. The price is leaning on the steep end. It doesn't look very promising. It's very simple though the hair looks nicely done. Still, I don't think it warrants such a high price tag just because of that. I don't know how the anime fared. I only watched one episode and it still looks dated. It still looks like a 90s anime only with a higher resolution. I guess that is to be expected. The original was highly rated so I guess it wouldn't be that bad once you get over the 90s feel. I suppose I'll watch the rest of it soon.
Is this figure worth it? Di molto bene is not really known for producing good quality figures but if you dig the 90s vibe, then go for it.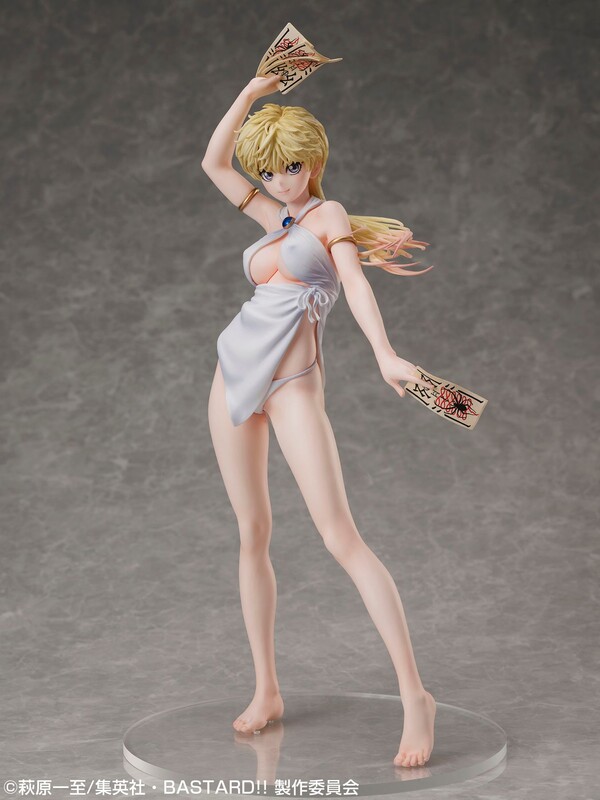 Azur Lane – Zuikaku – 1/4 – The Wind's True Name (Mimeyoi)
Zuikaku is so fine in her racing skin figure that I wish I collected 1/4 scales. At most, I can only go for 1/6 scales. Times like this, it really hits hard knowing that I still live in a third-world country. After all, figure collecting isn't a cheap hobby. And while I do earn enough with my full-time job and side gigs, I know I could be raking more. I just wish they'd also make her in the usual 1/7 scale. If you can afford to get her, good for you. It pains me to imagine that her sister Shoukaku could also be going up for preorder soon.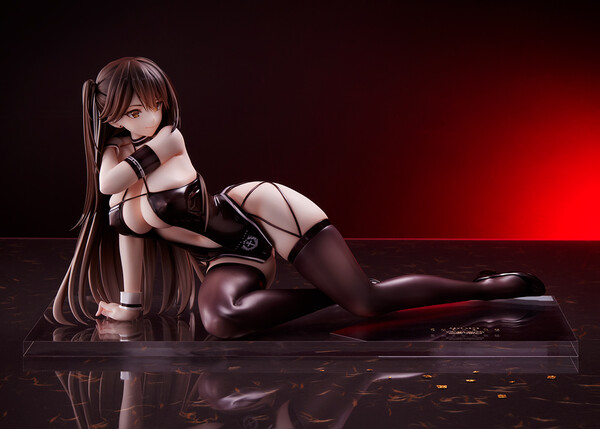 Re:Zero kara Hajimeru Isekai Seikatsu – Rem – 1/7 – Magical Girl ver. (Emontoys)
It'd be great if Ram gets one too.
The asking price is steep but it is a cute Rem figure and Emontoys is of fairly decent quality. You can also swap her magical girl wand for her morningstar weapon. Deadlier but still cute. If you still want more figures of Rem then this is a good choice. Still, there are already way too many figures of Rem out there you can grab most figures of her at a steal.
Would I preorder her? Not really but that's only because I already have way too many figures of Rem and I want to set aside the cash for preorders of other girls.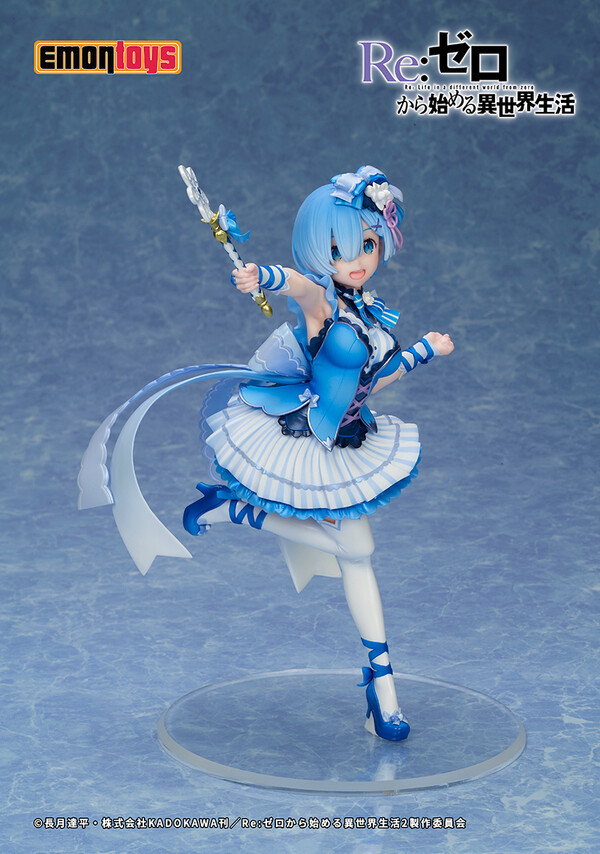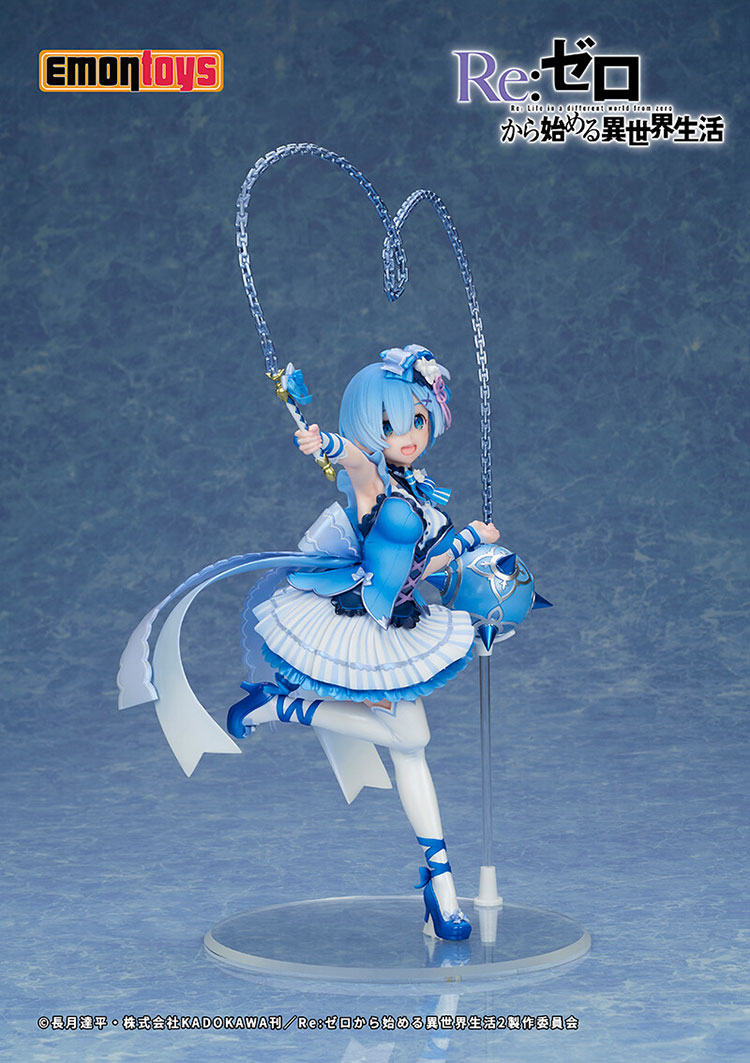 Leadale no Daichi nite – Cayna – F:Nex – 1/7 (FuRyu)
I haven't seen the anime but I can see that it has some good reviews. As for the figure, this just screams prize figure quality. It's too plain and the paint job looks bland. For fans of the character, there isn't much choice though since it is not likely that any other company will make a figure of her. Still, at that price point, I'm not sure I can justify this purchase.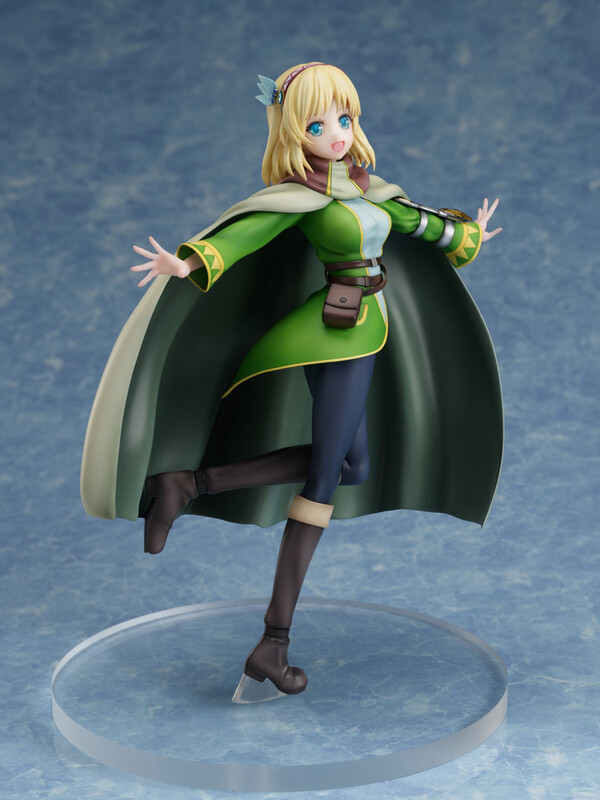 Arknights – Eyjafjalla – 1/7 – Summer Petals FA018 VER. (APEX)
I've always found it hard to spell or pronounce her name. I thought It'd be a nice thing to learn something new today so I did some research and I was more confused than when I started. To be fair, it has been too long since I stopped playing Arknights.
As for this figure, it is plenty cute and the pricing is just right. I can also highly recommend APEX as a manufacturer as they are guaranteed to deliver an excellent quality figure.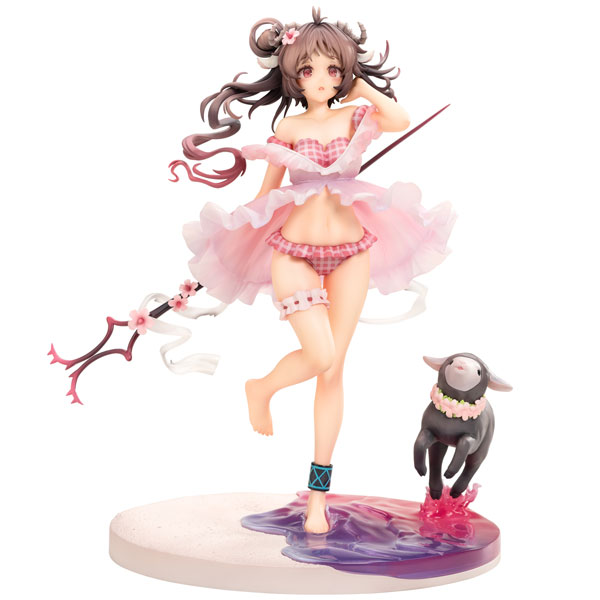 Azur Lane – Noshiro – 1/7 (Pony Canyon)
Noshiro is easily one of the prettiest characters in Azur Lane. Fight me!
With that, seeing this figure has got me disappointed. That face does not look like Noshiro. Just look at the various artworks of Noshiro from her creator, Atdan.
Notably, figures of ship girls ever since the height of the popularity of Kancolle, would have a version without the ship girl rigging which makes the figure more affordable. With the face and the exceptionally high price tag, it's become increasingly difficult to justify preordering this figure. It's a shame really. This could have been a really good figure that I'd gladly throw money at.
It doesn't help that Pony Canyon is still new to figure manufacturing. They've made crappy trading figures back in the day. From creating media, they are now trying to break into the scale figure manufacturing business.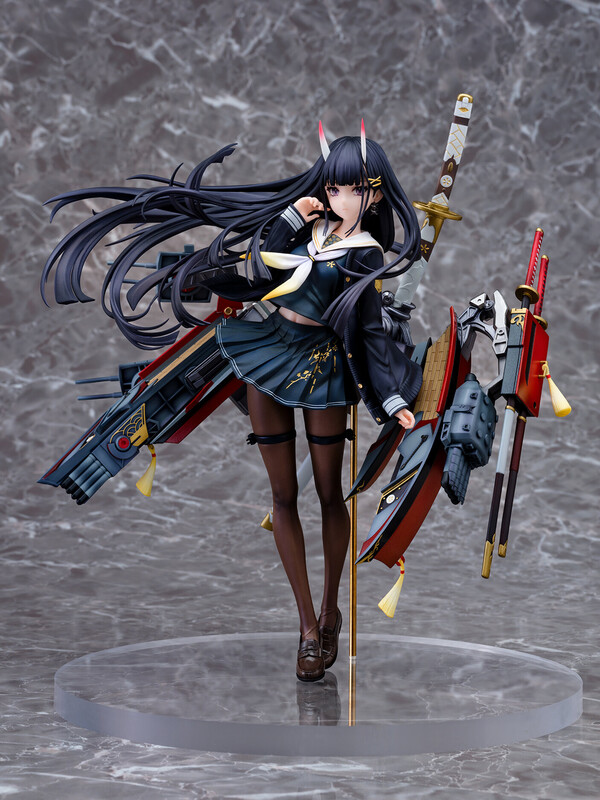 Code Geass – Hangyaku no Lelouch – C.C. – B-style – 1/4 – Bare Leg Bunny Ver. (FREEing, MegaHouse)
Glorious C.C. booty! It looks even more glorious than the original bunny figure. I think the photographer forgot about her face. About 90% of the promo pics focus on the biggest asset of this figure. Also, this is cheaper than most other bunny figures out there.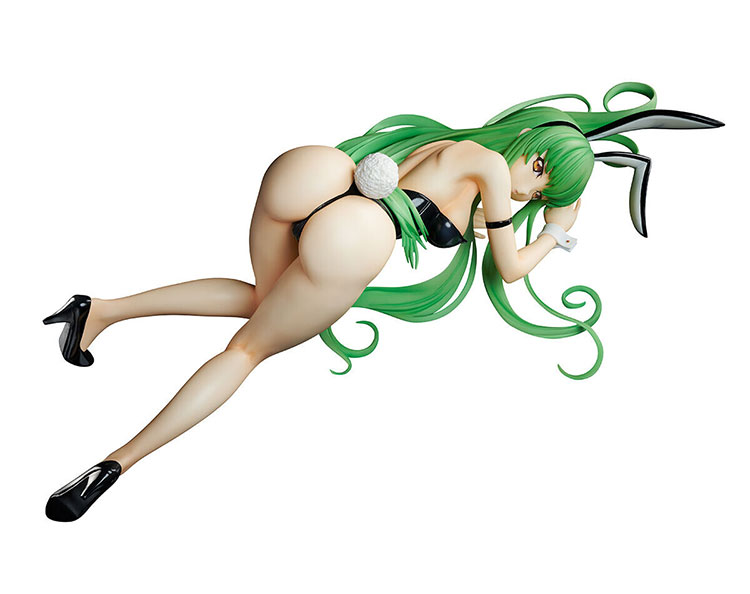 Bleach – Matsumoto Rangiku – B-style – 1/4 – Swimsuit Ver. (FREEing, MegaHouse)
If C.C. above is showing a lot of booty, Rangiku is showing off her jugs. Also, this is much pricier than your average bunny figure. In addition, this is not really a bunny figure.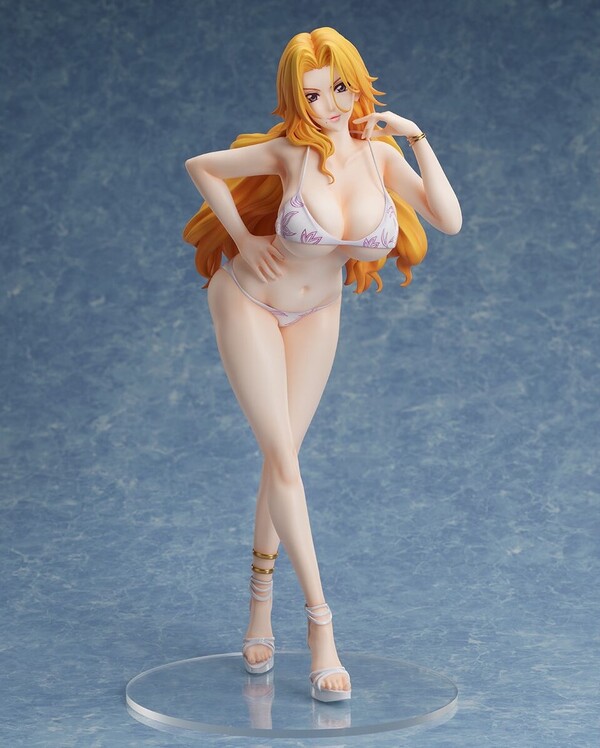 Kono Subarashii Sekai ni Shukufuku o! – Dustiness Ford Lalatina – B-style – 1/4 – Bare Leg Bunny Ver. (FREEing)
In the thiccness category, Darkness is of course, always a top contender. Darkness is, after all, the definition of thicc. It's hard to find anyone that could compare.
What's great about these bare-leg bunny figures is that it looks more sensual compared to the regular bunny figures with the fishnet stockings. Regular bunny figures are sexy whereas bare-leg bunny figures are sensual. And that's a completely different vibe. I believe it has to do with the fact that the bare-leg figures show more skin.
Kono Subarashii Sekai ni Shukufuku o! – Yunyun – B-style – 1/4 – Bare Leg Bunny Ver. (FREEing)
And then we have Yunyun who's also thicc in her own right.
Now that I think about it, I still don't have a scale figure of Yunyun and Megumin. I do have their Nendoroids. Call me fickle but we collectors are allowed to be fickle considering how much money figures cost. This bunny would have been a nice first figure of Yunyun, however, I do not collect 1/4 scales for several reasons. If you like this and can afford to splurge, I see no reason not to preorder her.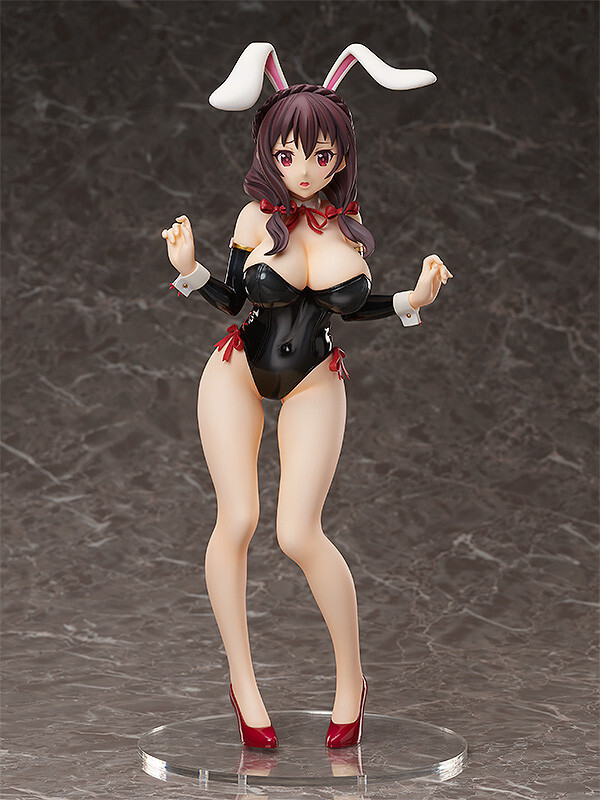 Fire Emblem: Fuuin no Tsurugi – Lilina – 1/7 (Intelligent Systems)
Intelligent Systems is the copyright holder for the Fire Emblem franchise and they decided they themselves will make the figures for the Fire Emblem franchise. Frankly, it hasn't been looking good price-wise. The price range of their Fire Emblem figures is ridiculously high. I'm thankful I'm no longer a Nintendo-fan boy. The last Nintendo system I had was the GameBoy Advance and that was over 2 decades ago. Damn, I'm old.
I hear some fans express dissatisfaction with this figure, especially the eyes. From someone not very familiar with the Fire Emblem series, the figure looks passable. Whether it's worth it at this price point all depends on you.
If the base looks weird to you, it's because it's meant to be paired with the Roy figure.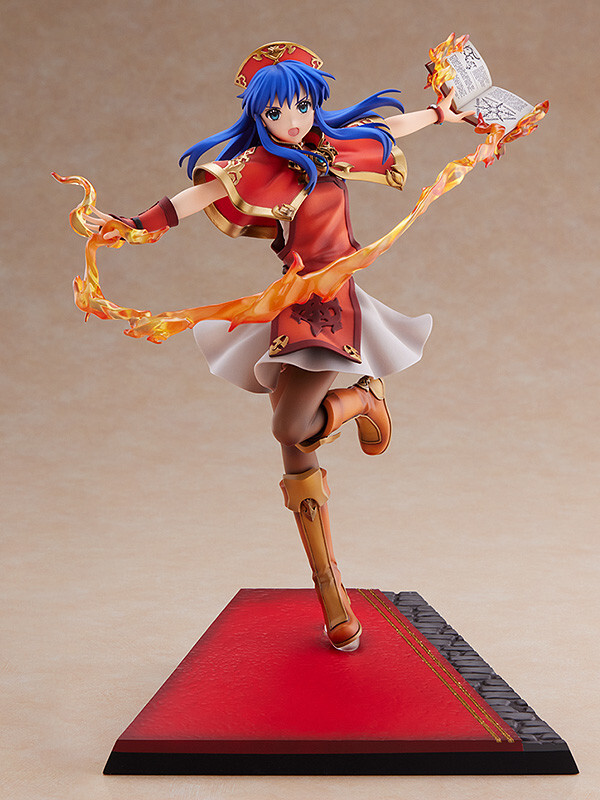 Original Character – Angel Police (Union Creative International Ltd)
This is an original character by rurudo who seems to be fond of illustrating gray-haired characters. I'm personally not a fan of lewd loli characters but this figure looks great. It's actually a shame this is being made by Union Creative so you can expect mediocre quality at best. Usually, it's not worth the price tag.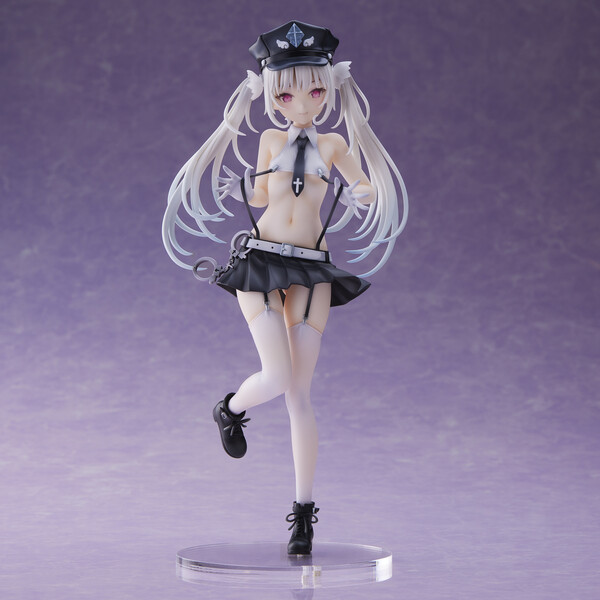 Kobayashi-san chi no Maid Dragon – Kanna Kamui – F:Nex – 1/7 – Haregi (FuRyu)
Most figures of Kanna are made by crappy manufacturers. So, even while FuRyu has been known to have quality issues here and there, this reissue is one of the best choices for a Kanna figure.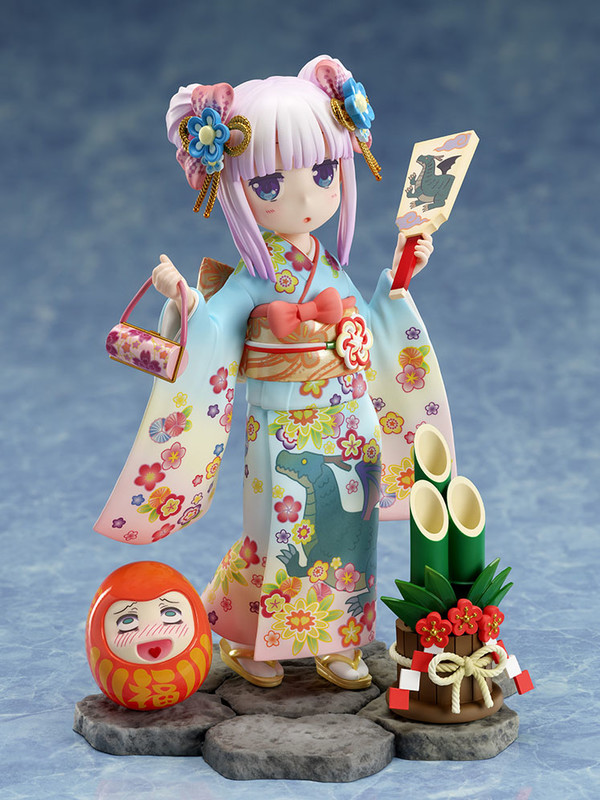 Kobayashi-san chi no Maid Dragon S – Kanna Kamui – 1/7 – Maid Cafe Ver. (Apex Innovation)
Or better yet, just get her APEX figure which is a Crunchyroll exclusive. This actually almost slipped by my radar.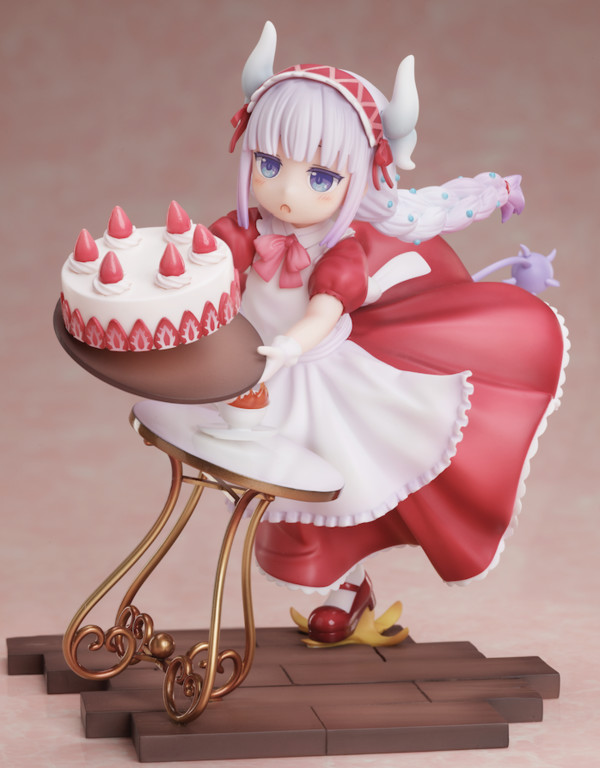 Kobayashi-san chi no Maid Dragon S – Tohru – 1/7 – Maid Cafe Ver. (Apex Innovation)
And since you're already here, you might as well get Tohru's APEX figure too. They are fairly priced and if you have a Crunchyroll subscription, you can even get an extra discount.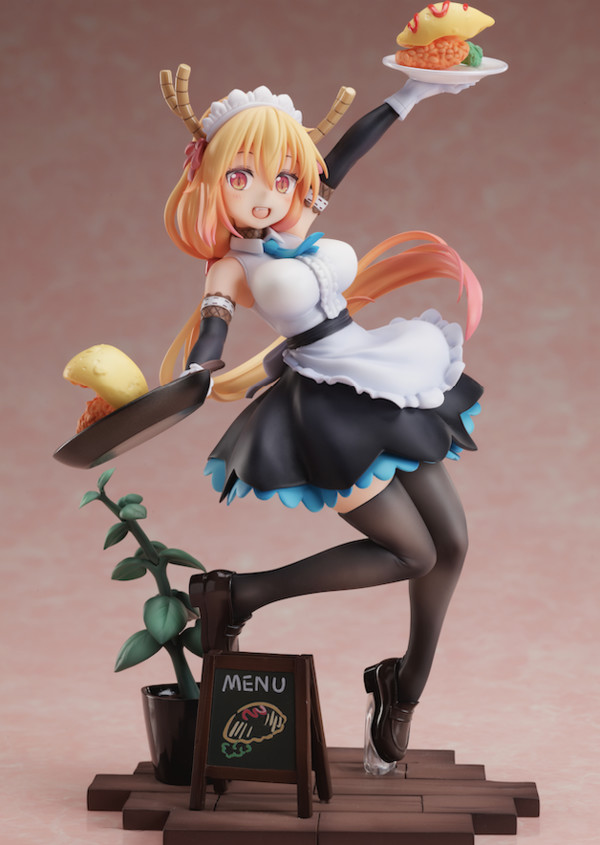 Re:Zero kara Hajimeru Isekai Seikatsu – Rem – F:Nex – 1/7 – Aqua Orb Ver. (FuRyu)
If you like marine-themed figures and Rem, then this is right up your alley. Just manage your expectations though as FuRyu isn't known for producing perfect quality figures which can sometimes really hurt especially for a figure over ¥30k like this one.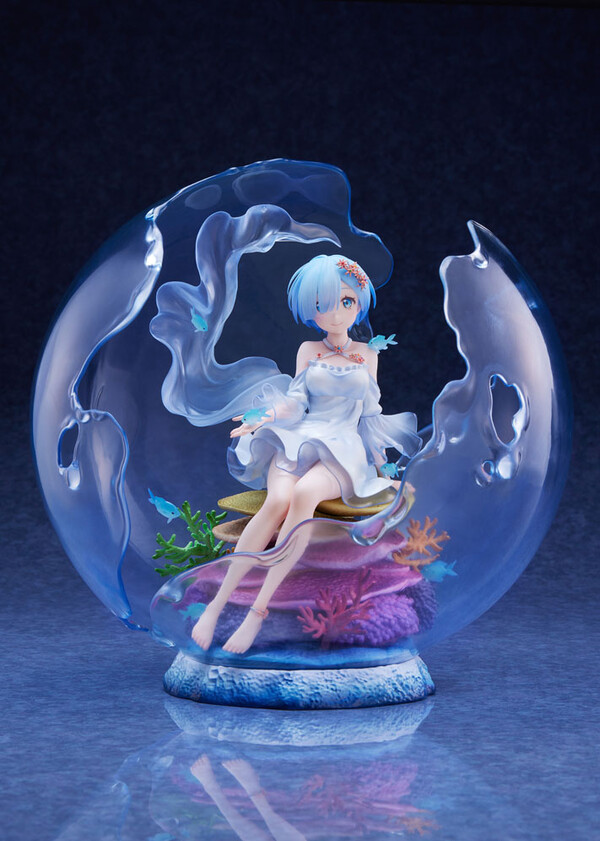 Overlord – Albedo – F:Nex – 1/8 – Yukata (FuRyu)
Unless you really like this one, there are already plenty of choices for a great figure of Albedo figure so you needn't settle for something made by FuRyu.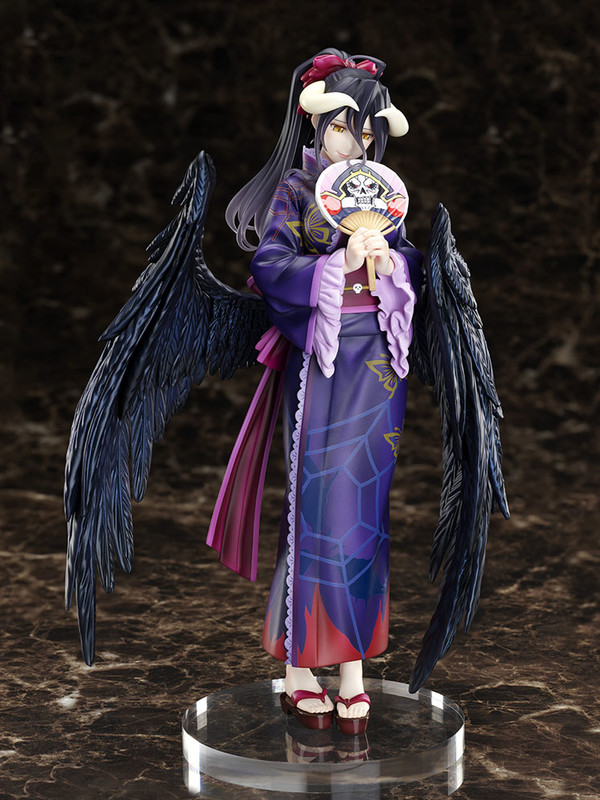 Piapro Characters – Hatsune Miku – F:Nex – 1/7 – Manatsu Hanabi Ver. (FuRyu)
Miku is looking really pretty in this figure but it seems like FuRyu just slapped an exclusive label on this one just so they can gouge the price. Sure, it looks good but there's no way this should be priced over ¥20k. On that note, so this has no business being priced at over ¥30k.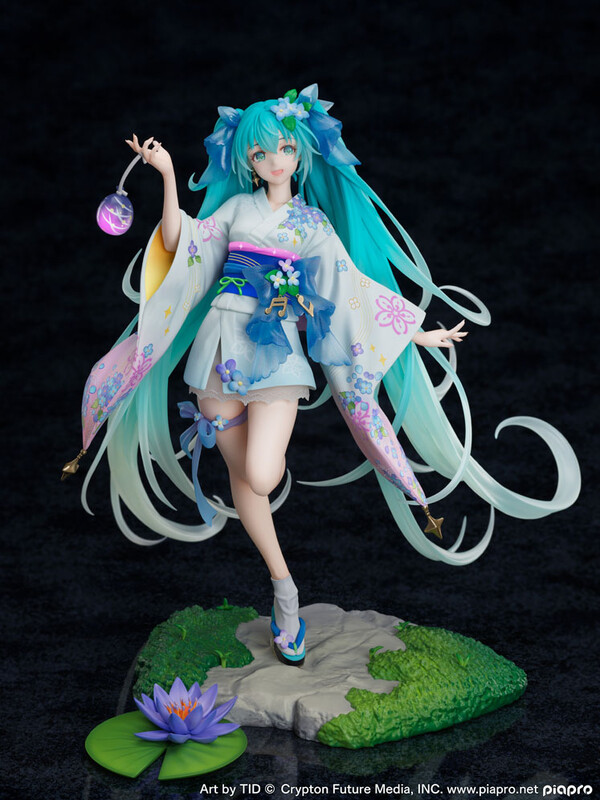 Original Character – Petunia – 1/7 (Aoko)
I think everyone has different measures as to what they consider lewd. Sure, this figure shows a lot of skin but it is not lewd. Well, unless you cast it off. However, if you just display it as is, even with that skimpy swimsuit, I wouldn't even bat an eye. Even when displayed nude, it looks tastefully done. The devil-butterfly aesthetic is also a unique theme I have yet to see in any other figure.
This, by the way, is based on the artwork by Muryotaro. It's his first work that is being turned into a figure.
The only possible issue I see here is that this is Aoko's first figure so preordering is a gamble.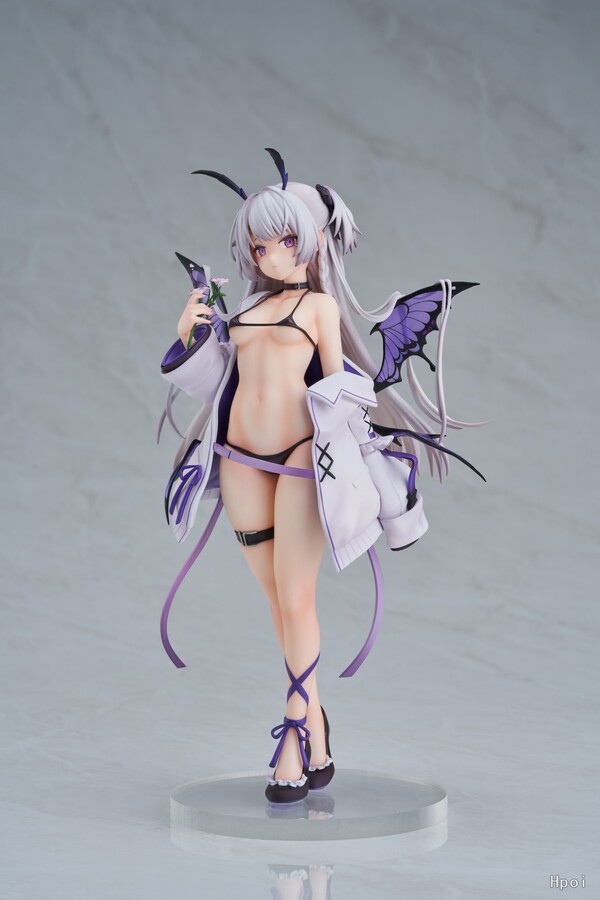 Hololive – Nakiri Ayame – 1/7 (Kotobukiya)
It's a little pricier than what we're used to with Kotobukiya. I do have some have V-Tuber figures though I'm not really a big fan of Hololive or V-Tubers in general. There are enough video games, anime and manga to keep me entertained for several lifetimes so watching V-Tubers hasn't really been a thing for me. I mostly only know Nakiri Ayame because she was a guest character in the Azur Lane x Hololive collab event which was over a year ago.
This figure however is extremely detailed so I guess one can forgive Kotobukiya for having a higher price. Plus, the base is quite cute despite being simple. I'm thinking most of the cost probably went to licensing and distribution rights. So, it's probably still Hololive making the big bucks here.
Almost forgot to mention. You get an exclusive faceplate if you preorder from the Kotobukiya store.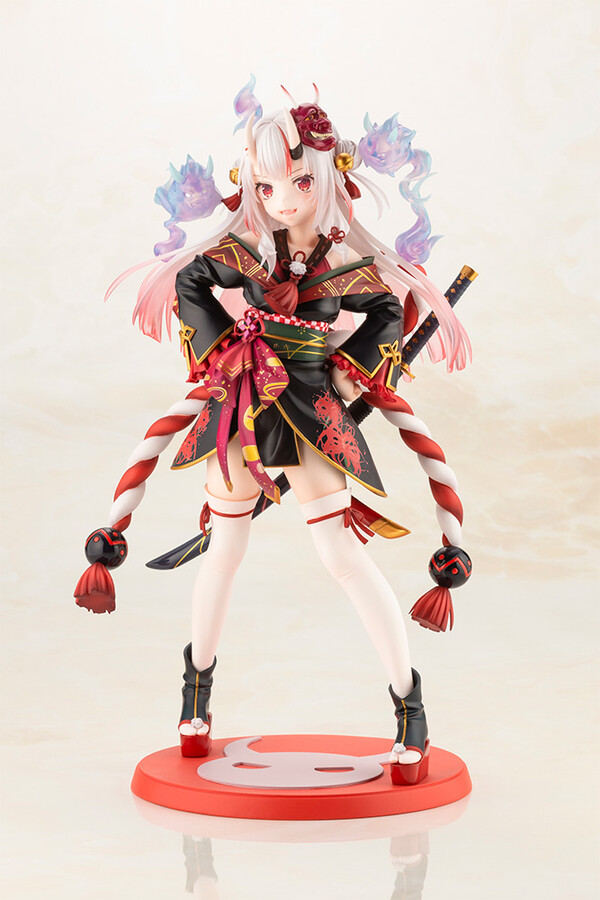 Kanojo, Okarishimasu – Nanami Mami – B-style – 1/4 – Bunny Ver. (FREEing)
The bunny figures of the Rent-a-Girlfriend series were honestly a letdown. I guess some collectors will like them nonetheless. But for me, this line has been riddled with poor design choices. Granted, Mami, despite being the most hated character in the series, might have the best looking bunny figure of the four girls.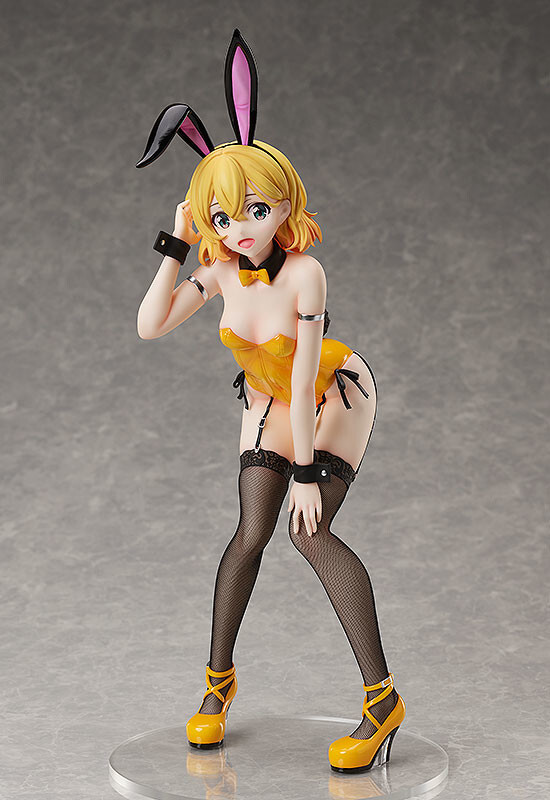 Kanojo, Okarishimasu – Sarashina Ruka – B-style – 1/4 – Bunny Ver. (FREEing)
I like Ruka. She gets a lot of flak from fans of the show but I think she is a very likable character. This figure however doesn't work. I mean who wears that kind of boots over fishnet stockings? The pose also just looks too childish.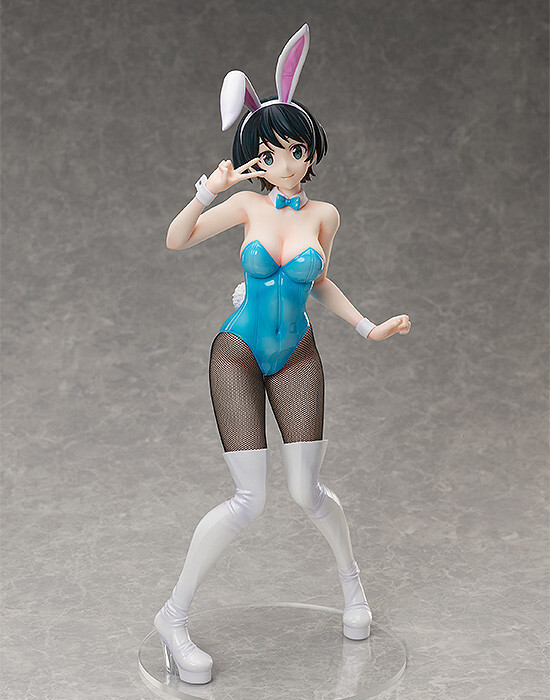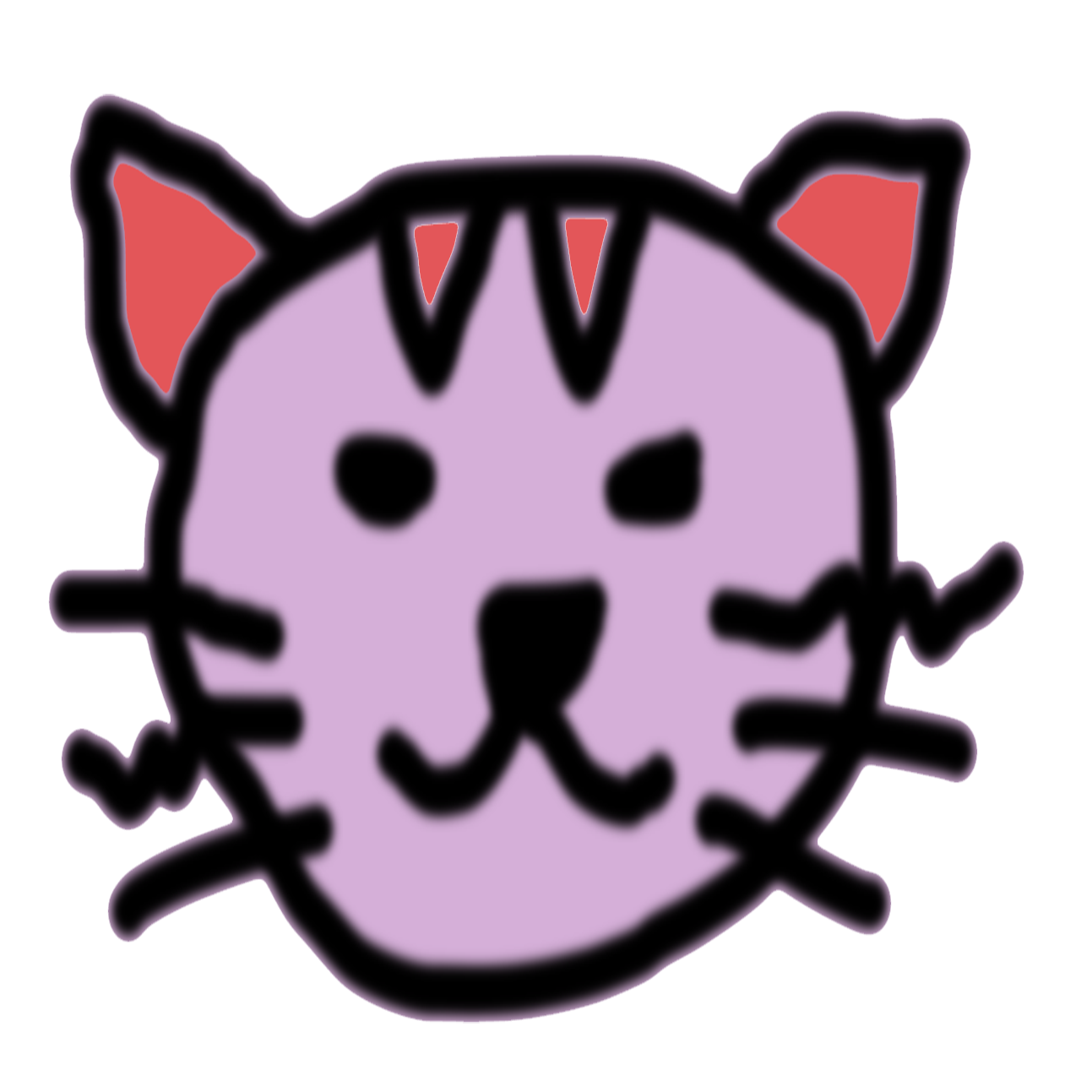 I started the NekoFigs blog in January 2021, 5 years after I've started collecting anime figures. It all started with one humble prize figure of Saber Lily which was bought on a whim. Now, I face the big problem of how to deal with over 200 empty boxes.