We've got a lot of good ones this time including Lux (though I have issues with her face), Ryza, a rerelease of Mai, Siesta, Kasumi of Persona 5 and Atelier Sophie.
League of Legends – Elementalist Lux – 1/7 (Good Smile Arts Shanghai, Good Smile Company)
I am torn on this one. I wanted a scale figure of Lux for so long and they release one and it's the Elementalist skin that makes it so much better. However, the face looks nothing like Lux. What's up with that GSC? No, really. What's up with that GSC?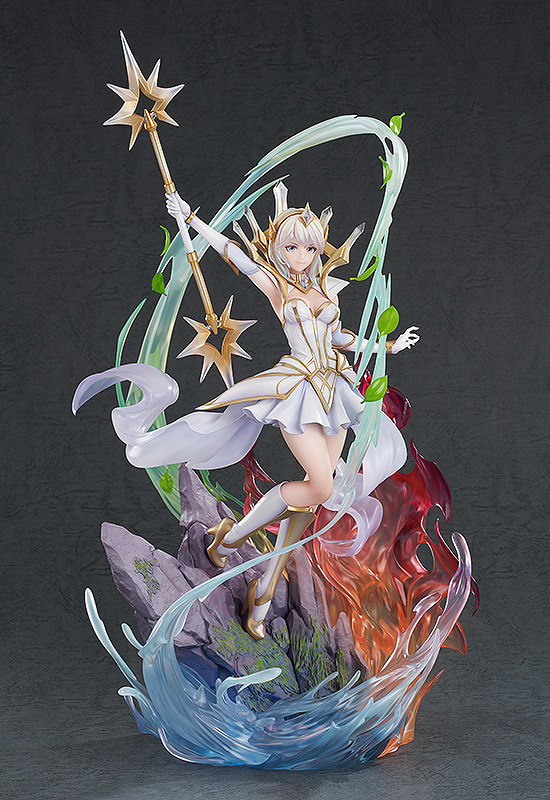 Seishun Buta Yarou wa Bunny Girl Senpai no Yume wo Minai – Sakurajima Mai – 1/7 – Water Gun Date Ver. (Chara-Ani, Good Smile Company)
This bunny girl senpai has been all the rage recently. The prices of her figures have been going up and thankfully, companies have been re-releasing her figures. If you're still in the market for a figure of Mai, your best option would be her Aniplex figure. If that's no longer available, you can go with this though I'm not a big fan of the quality of Chara-Ani. For this particular figure, people have been complaining about the needlessly and excessively large base. If you've got a big collection, big bases are the worst.
The transparent shirt is a nice touch though something bothers me about her eyes. Her eyes are not that bright blue of a color.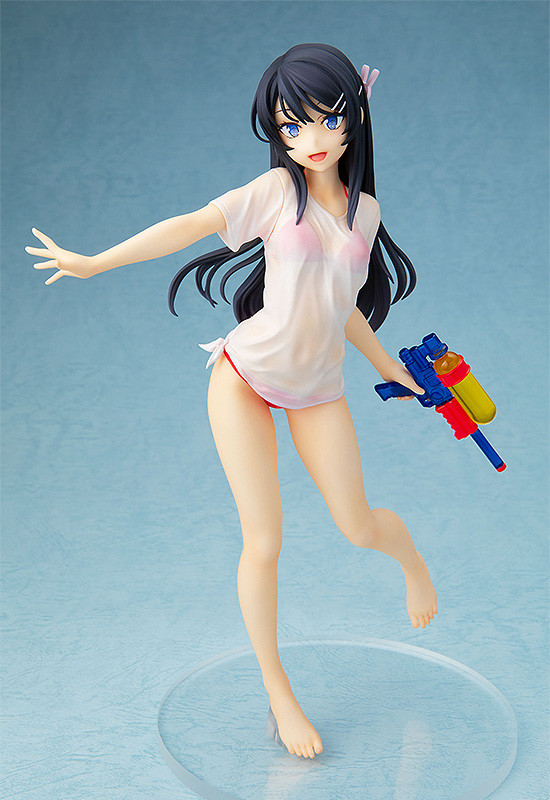 SoniComi (Super Sonico) – Taimanin RPG – Sonico – CA Works – 1/7 – Taimanin Ver. (Chara-Ani)
I now have close to 200 figures in my collection and one would think I'd have at least one Sonico figure. However, I have yet to get a Sonico figure because I couldn't decide which one I like that's isn't overly sexualized. Sexy figures are fine in my book but massive oversized badonkas are a no-go. This one is just that. To be fair, this is a spin-off of a hentai anime so I'm not complaining. This is not listed as a cast-off though. But fair warning, Chara-ani's quality is not the best.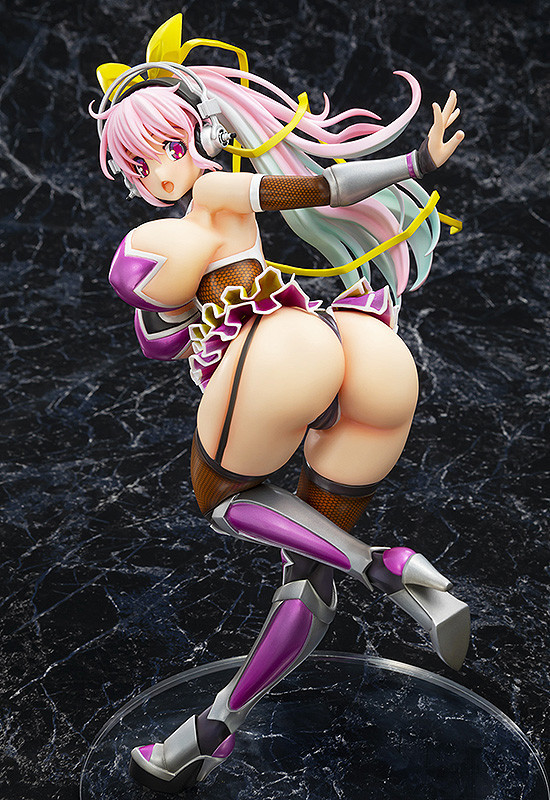 Atelier Ryza ~Tokoyami no Joou to Himitsu no Kakurega~ – Reisalin Stout – 1/6 (Phat Company)
I'm still waiting for my Ryza from Wonderful Works but this one looks really good too. Looking at the current situation, there's a boatload of Ryza figures that are being made. You might want to check which ones you really want. Or if money isn't an issue just buy them all. I've decided I'll hold off on pre-ordering this one and watch out for the painted prototypes of her swimsuit figures and the one by Max Factory. If you decide to go with this one, you can't go wrong with Phat Company. This is a 1/6 scale so it will be big. Also, love the smug expression.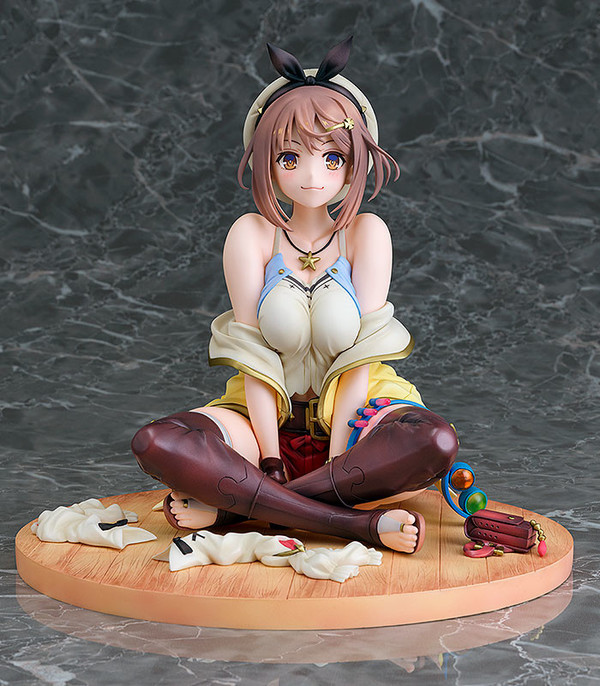 Tantei wa mou, Shindeiru. – Siesta – KD Colle – 1/7 – Catgirl Maid ver. (Kadokawa)
I've got a lot of catching up to do on this season's anime. I've watched a few episodes of this one it looks good. I'm a sucker for cat-ears so it's hard to resist this one. Maybe I'll watch a few more episodes before I decide if I really want this one. If you want to get it, KD Colle is a great line.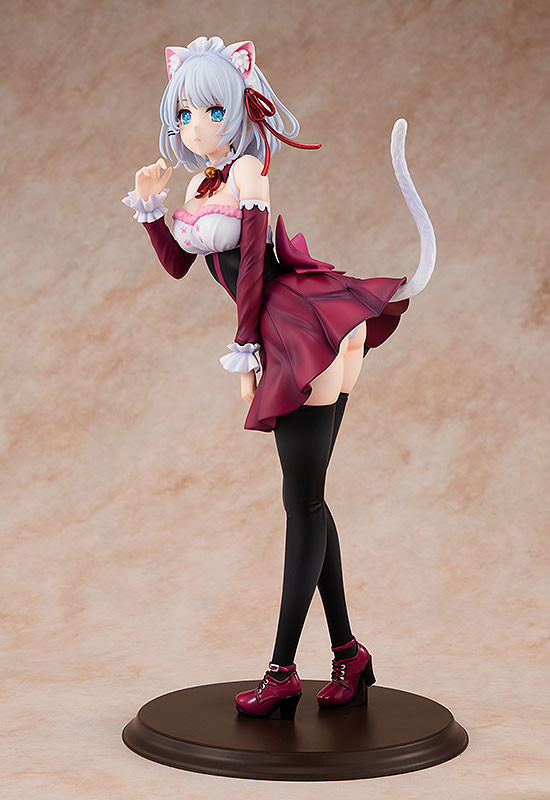 Persona 5 The Royal – Yoshizawa Kasumi – 1/7 (Phat Company)
Not having a Sony console sucks just because I can't play Persona 5. I play games mainly on a PC and I can't be bothered to set aside cash to get a PS4 or a PS5 because these figure manufacturers can't give me a break. They keep making good figures draining my wallet dry. Persona 4 Golden made it to Steam so there is hope yet. In any case, Phat = excellent. Always a recommended pre-order unless extremely overpriced.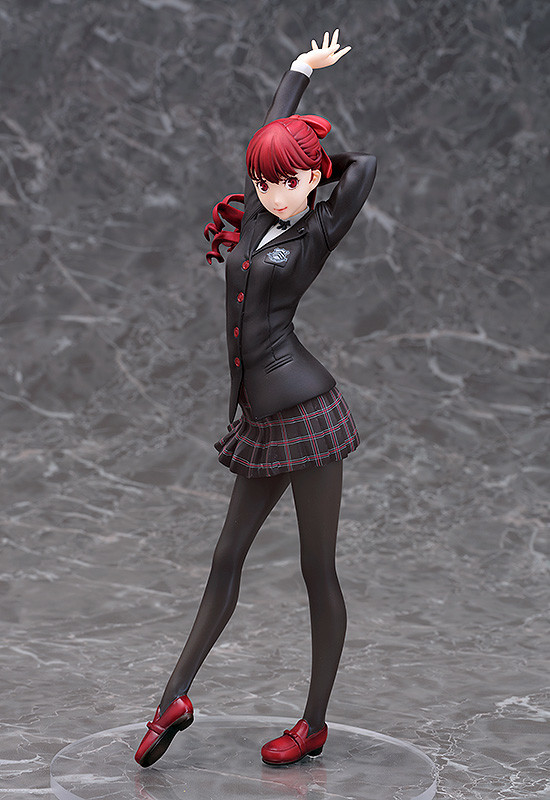 Kuma Kuma Kuma Bear – Yuna – B-style – 1/4 – Bear Suit Ver. (FREEing)
I'm confused — bear ears + bunny suit are a weird combo. It should have an accessory to replace the ears with bunny ears to complete the ensemble. Sure it's cute but it ain't working for me.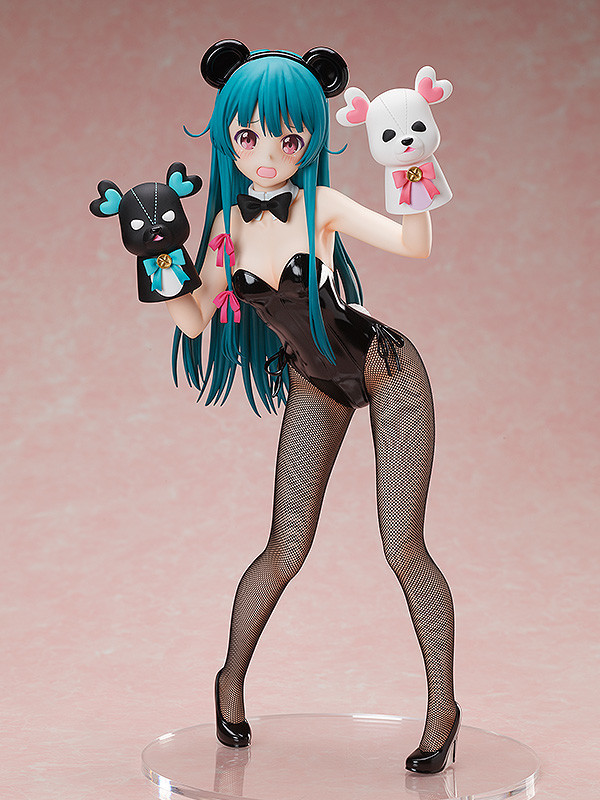 Tate no Yuusha no Nariagari – Raphtalia – 1/7 – Childhood Ver. (B'full, Pulchra)
It hurts my eyes seeing a rerelease of this figure. It doesn't matter that the first release is under Pulchra and the second release is under B'Full. They are literally the same company. Granted, this is one of Pulchra's better releases in that it doesn't break inside its own box. The quality is still sus.
Apparently, there's a lot of demand for this figure which warranted a rerelease. Sure Raphtalia is a lovable character but I'm not going to support a garbage company. I'm not sure why but I see a lot of people rooting for B'full. I even saw a YouTube video of someone reviewing this figure and saying that the paint is perfect. Saying it is perfect when you can clearly see the paint issues on the video is confusing. The guy is either a troll or has never seen an actual good figure with a good paint job.
I just don't understand the hype on this one. Just look at the eyes. They are a weird round shape which makes her look really derpy. Eyes, even anime eyes, shouldn't be that round. Better put your money in another company that values their customers by delivering good products.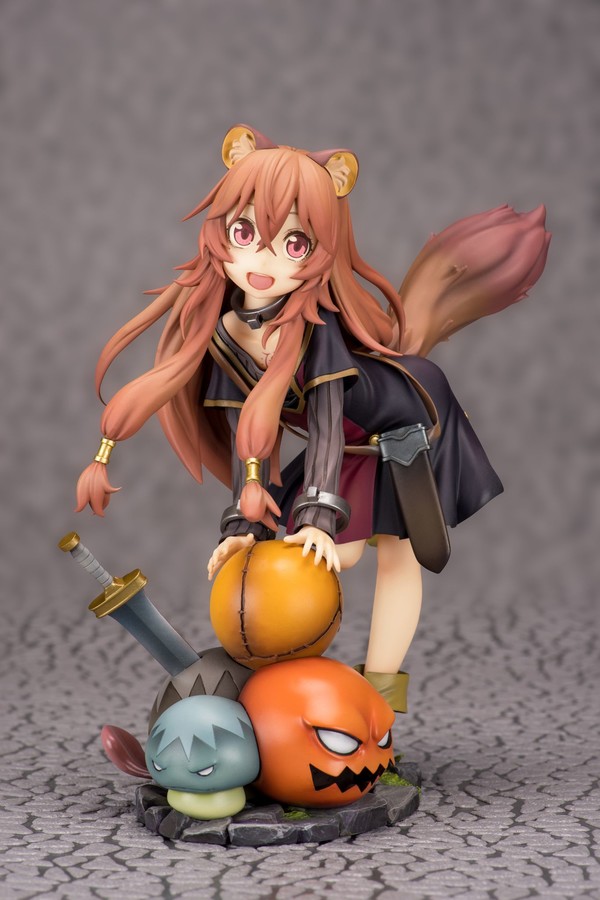 Atelier Sophie ~Fushigi na Hon no Renkinjutsushi~ – Sophie Neuenmuller – 1/7 – Swimsuit Ver. (Amakuni, AmiAmi)
Good to see another figure from the Atelier series which is now being dominated by Ryza. This one is a collaboration between Amiami and Amakuni and it seems it is only available for pre-order on Amiami. I'd probably be drooling over this one if I have yet to play the Atelier Sophie games. I'm thinking I'll skip it since I'm not familiar with the source. At the same time, I think I might regret not pre-ordering it if the price shoots up especially with it being a shop exclusive. Amakuni delivers pretty good quality too so this will definitely be good.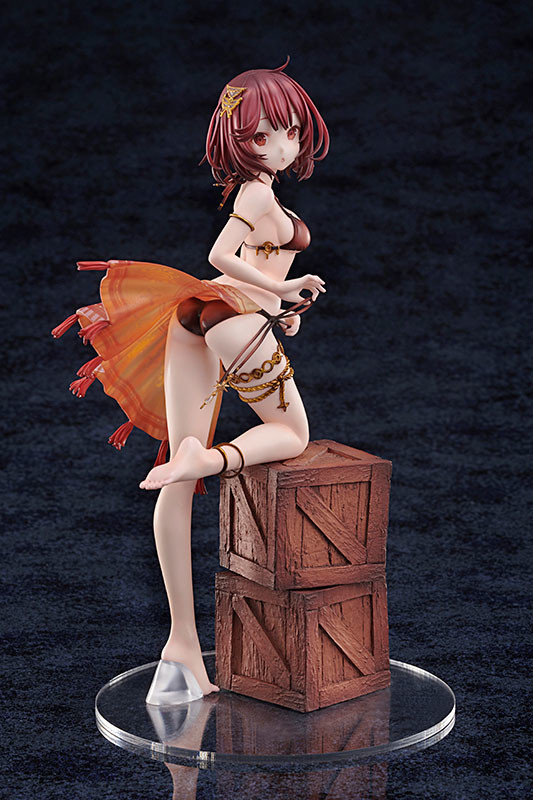 Girls' Frontline – AN94 – 1/7 – Wolf and Fugue Ver. (Hobby Max)
I was thinking this will pair nicely with Jean Bart's figure from Azur Lane. That'd be a nice crossover. Then again, this already pairs with the AK12 figure below.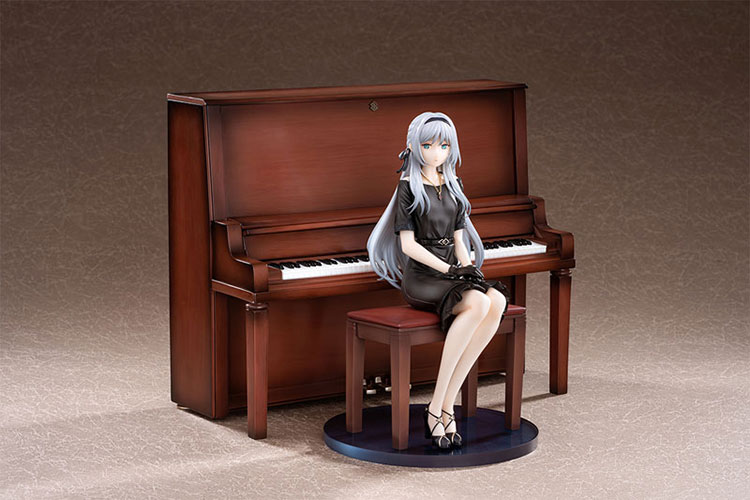 Girls' Frontline – AK12 – 1/7 – No Winter Arera Ver. (Hobby Max)
This one would also go well with the Jean Bart figure I mentioned above. Don't fret just because Hobby Max is a Chinese company. They produce good quality figures.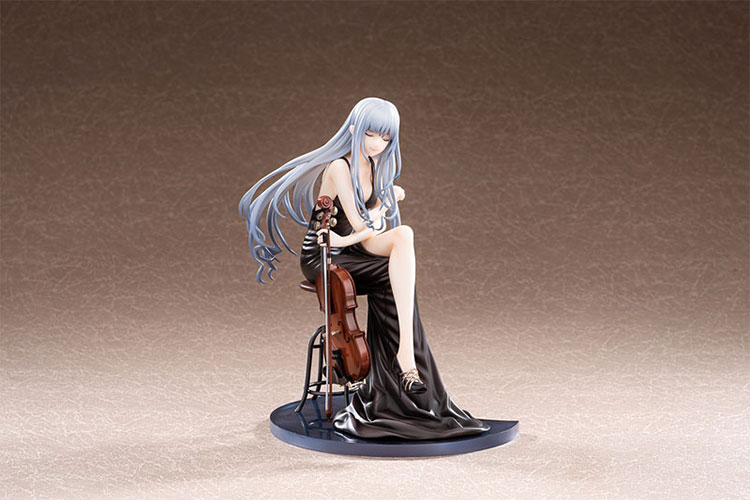 Senki Zesshou Symphogear GX – Maria Cadenzavna Eve – 1/7 (Hobby Stock, Wing)
The series is nearly a decade old and we're still seeing new figures from it. If you are a fan of the series, then Hobby Stock is a good option. The figure aesthetic looks dated though. Looks like it was made in the 90s with a release date of 2022.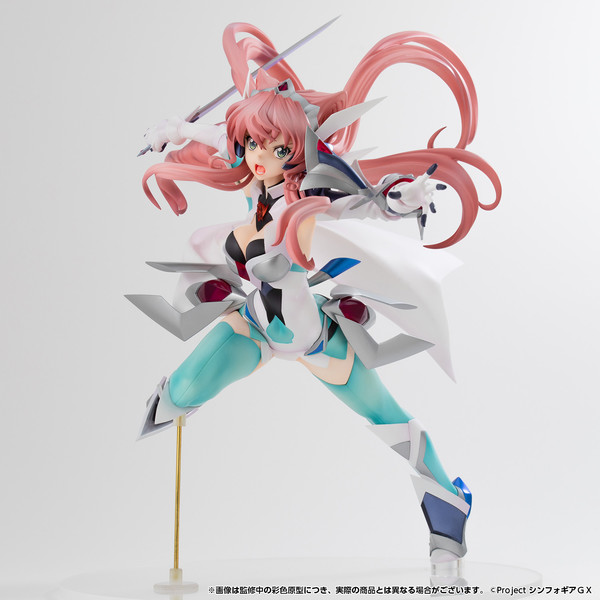 Zetsumetsukigudan RESCUTE NO.15 Shi Hu – Leopard cat – 1/7 (Lemoe Figure)
This is apparently the first pre-painted figure made by this company. Their first one is a garage kit. Preorder this one at your own risk.
From what I heard, she is a Taiwanese vtuber. The figure looks cute. We get a lot of bunnies and catgirls but it's not often we get a leopard girl.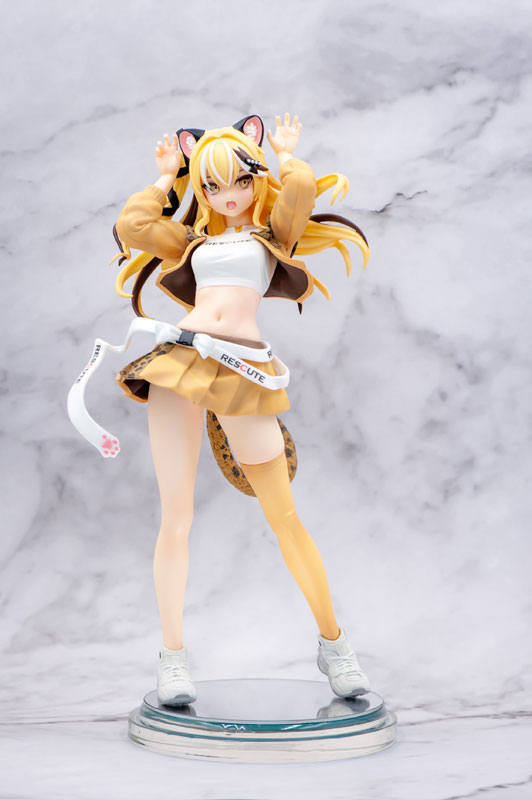 Vampire – Morrigan Aensland – Bishoujo Statue – 1/7 (Kotobukiya)
I've wanted a figure of Morrigan for a while and I was thinking of getting this one. While I do love Kotobukiya as a maker of scale figures, I never fancied their Bishoujo Statue line and this Morrigan figure made me realize why. Kotobukiya's Bishouho Statue line has that ahegao vibe.
If you like this one, go for it. Kotobukiya's pricing is the best these days and their quality is excellent.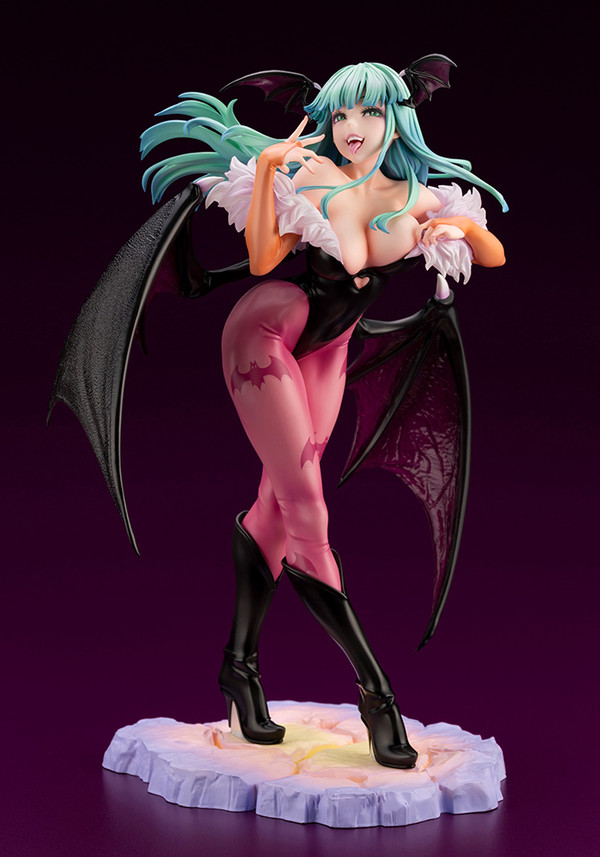 Original Character – Himawari Shoujo Momose Kurumi – 1/7 (Daiki Kougyou)
This one looks almost too sweet and innocent. Then you realize it is made by Daiki Kougyou. It is a cast-off. I am trying to find better quality photos of this one but I couldn't find anything clearer. I can't decide if the face looks really good or not.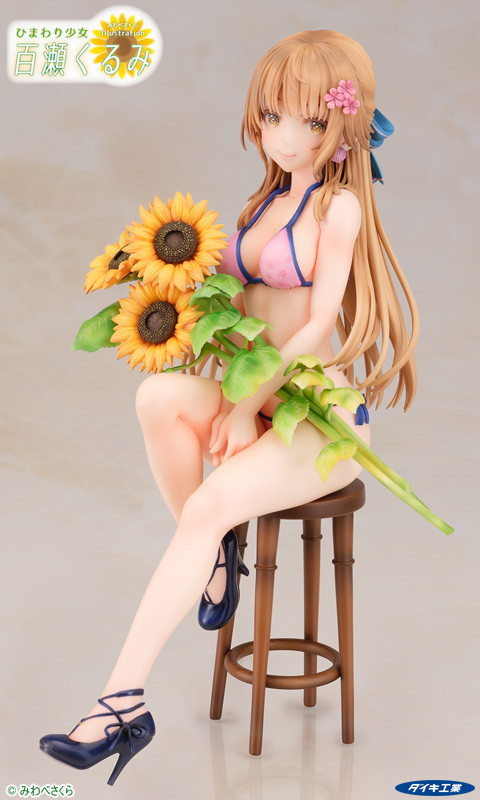 Red Pride of Eden – Evante – Lazy Afternoon Ver. (Good Smile Arts Shanghai, Good Smile Company)
From the Japanese mobile gacha game – Red: Pride of Eden. The figure looks really good. There's a lot of detail and it's only priced around ¥14,000. It's a steal. Even if you're not a fan of the game, this might be a worthwhile preorder. This being made by Good Smile Company is even more incentive to preorder.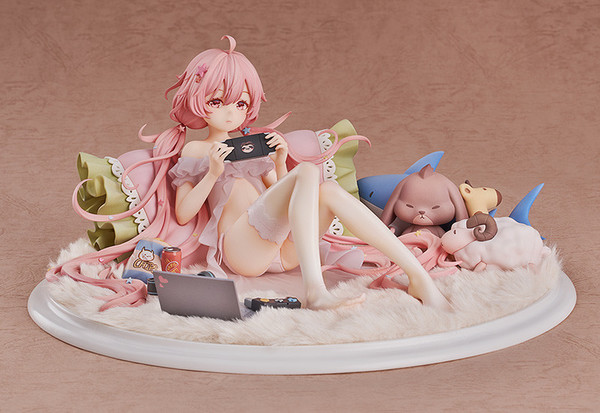 High School DxD HERO – Himejima Akeno – 1/7 – Lingerie Ver. (Bell Fine)
The future is grim. I might not be able to acquire any good DxD figures at preorder price. Since they changed the art style of the series to these derpy models, they've only been releasing figures based on the bad artwork of the new seasons. This is already the third rerelease of this figure.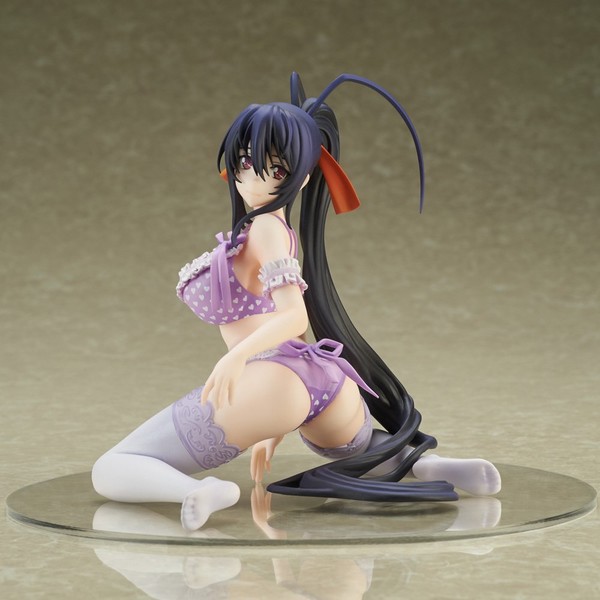 Azur Lane – Laffey – F:Nex – 1/7 – UsaUsa Bride (FuRyu)
The Laffey figure in the previous roundup was a disaster but this one has hope yet but at a very steep price tag. Considering the level of detail though, the price tag is justifiable. Don't expect too much from FuRyu however. Their figures have been known to have quality issues.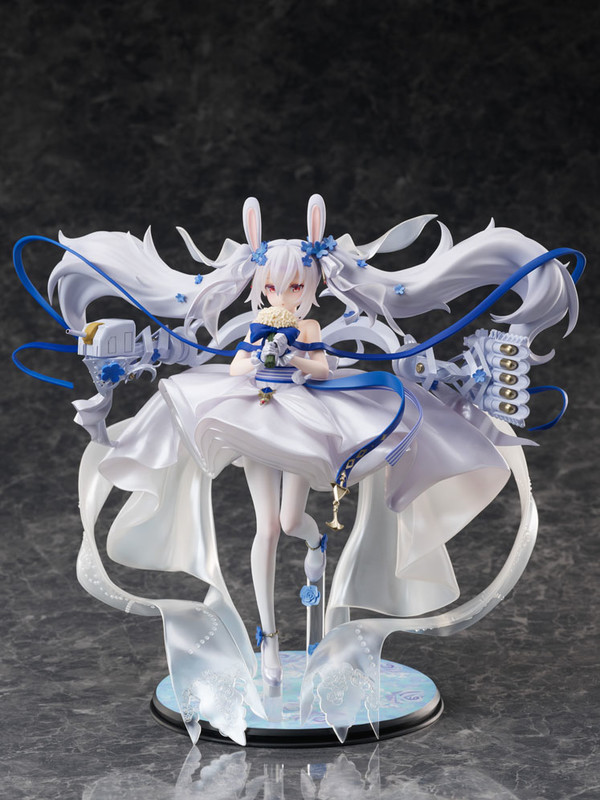 Vocaloid – Hatsune Miku – 1/7 – Land of the Eternal (Good Smile Company)
MFC already lists over a thousand figures of Hatsune Miku and somehow that still isn't enough. I'm actually surprised how Good Smile Company can still make money off of Miku figures. The market never gets saturated with too many Miku figures. As the old adage goes, what is not broken need not be fixed. And Miku is still clearly bringing in the monies.
The concept for this one isn't really all that unique. It's not anything we haven't seen in other Miku figures. I'll just revel in the fact that Good Smile Company will not disappoint in terms of quality.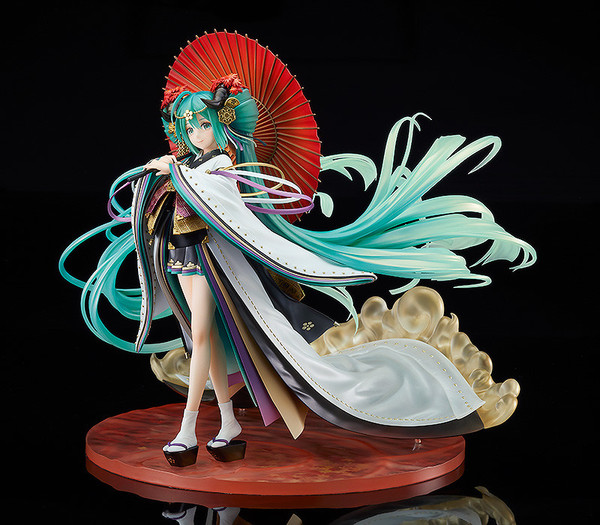 Yurucamp – Oogaki Chiaki – 1/7 (Wing)
I don't know much about Yurucamp but all you need to know is that Wing produces good quality figures. The price seems a little too much though considering how simple this figure is.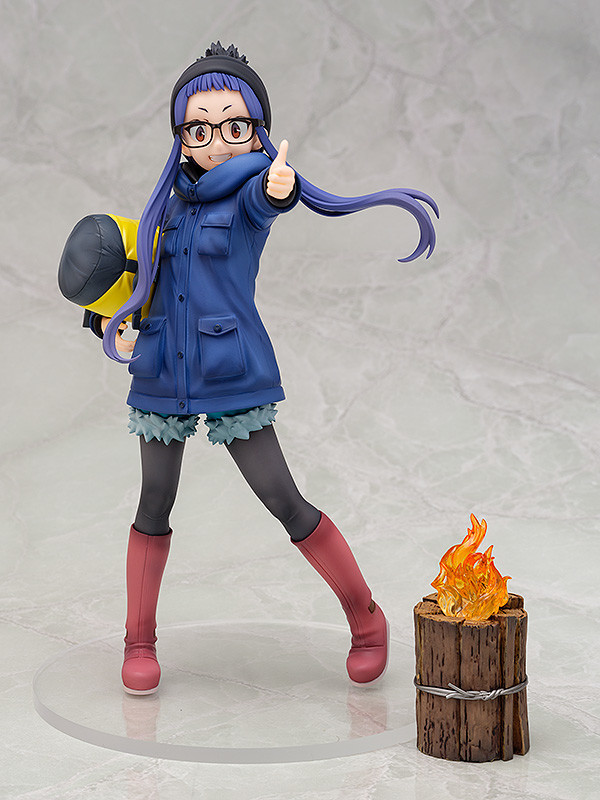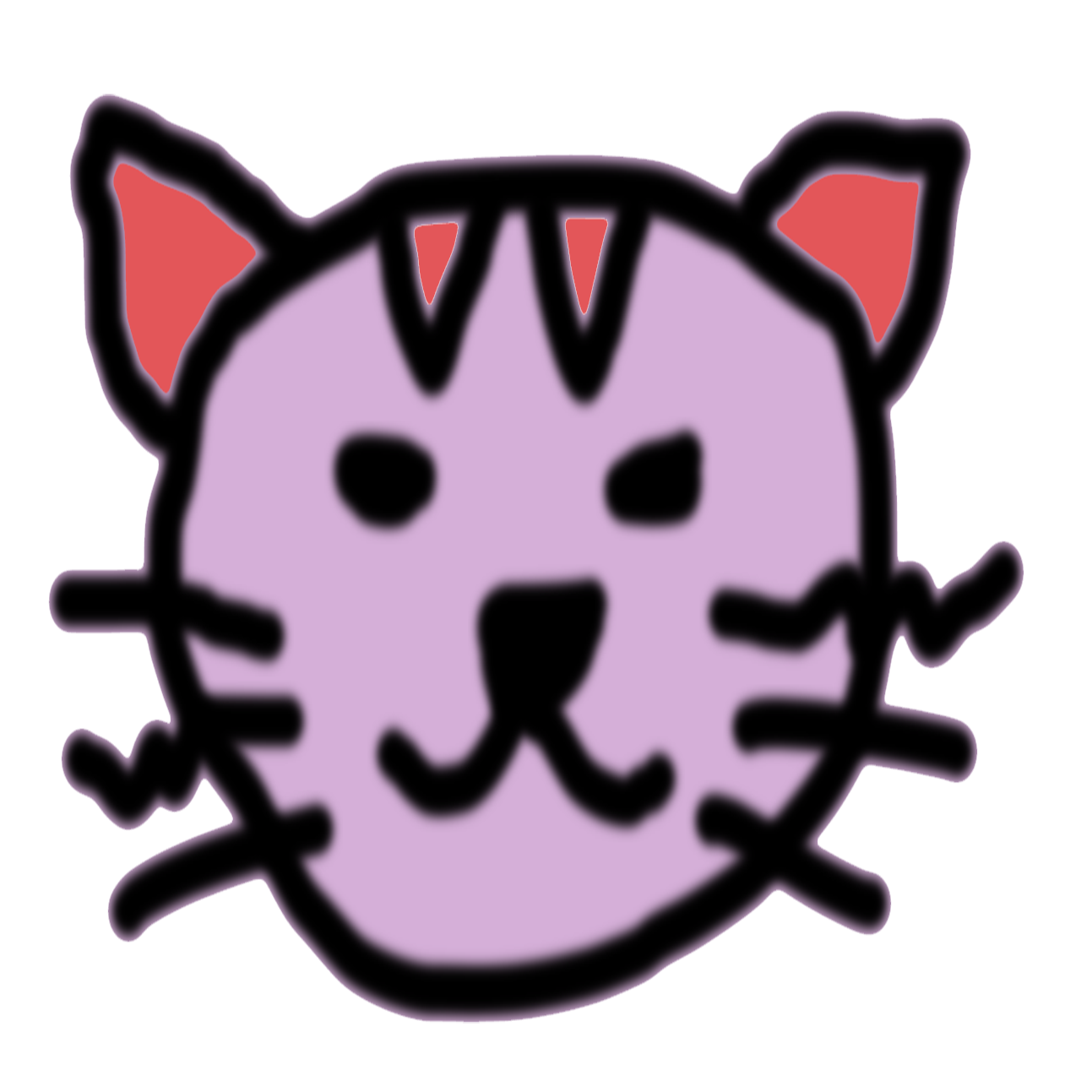 I started the NekoFigs blog in January 2021, 5 years after I've started collecting anime figures. It all started with one humble prize figure of Saber Lily which was bought on a whim. Now, I face the big problem of how to deal with over 200 empty boxes.