The month's just starting and the wallet is taking a huge hit already. Not to mention, WonFes is just around the corner.
Again, I'd really appreciate it if you can use my affiliate links when posting your preorders. So, without further ado, let's get started.
Azur Lane: Bisoku Zenshin! – Baltimore – B-style – 1/4 – Bisoku Zenshin! Ver. (FREEing, Union Creative International Ltd)
This is a different level of lewd. I don't remember the in-game skin having this much transparency on the clothing. I know it was supposed to be transparent because the concept is that she is drenched in sweat from helping out different school clubs. At least that was what I was thinking before I realized there are two new figures for Baltimore with this outfit. This is a 1/4 scale by FREEing and the other one below is a 1/7 scale by Alter which is actually the one based on the in-game skin. This one has it reversed. The most prominent difference is the transparency and the lingerie being black.
The price is quite high just for being a little lewd. Even for a 1/4 scale, the price is on the steep end. At this point though, I guess we also have to be thankful it's not over ¥40k. Also, this is being manufactured by FREEing (and not Union Creative) so you don't have to worry much about seeing the Union Creative name in the name of the figure.
Should you preorder this? If you already collect 1/4 scales of Azur Lane shipfus, I don't see a reason to skip this. Personally, I'd go for the Alter figure below.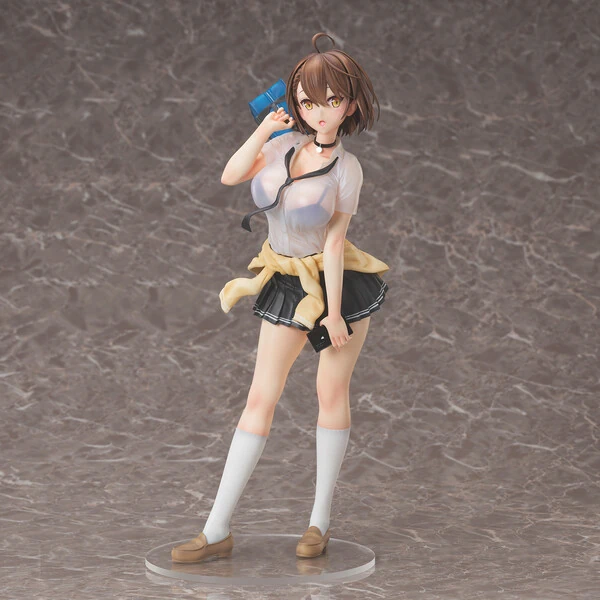 Azur Lane – Baltimore – 1/7 – Ace After School ver. (Alter)
I actually prefer this one over the FREEing 1/4 scale of Baltimore above. This is the one based on the in-game skin. The price, while also leaning on the steep end for a 1/7 scale, is easier to justify. This also comes with an alternate face plate. I prefer the original faceplate but it is a nice bonus to have.
Should you preorder this? Alter is god-tier quality so this is a recommended preorder.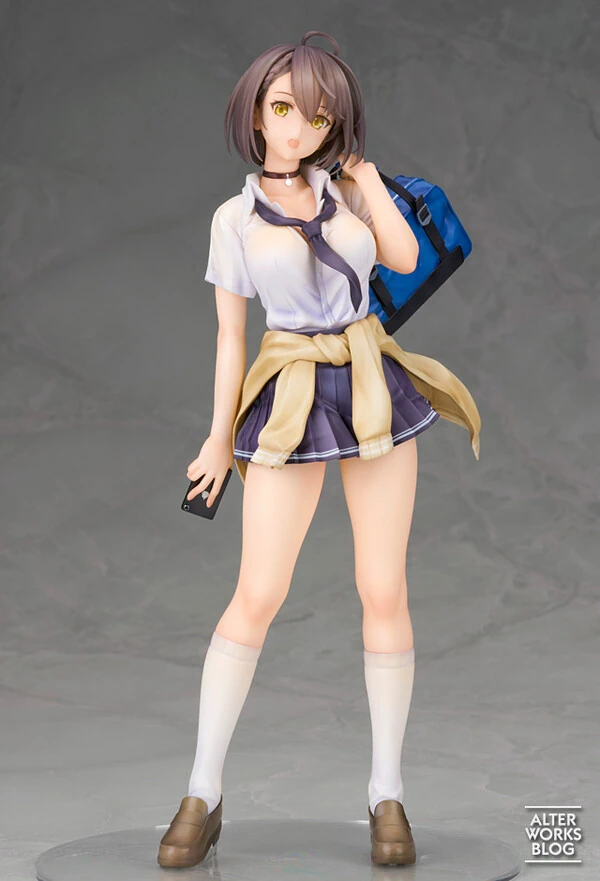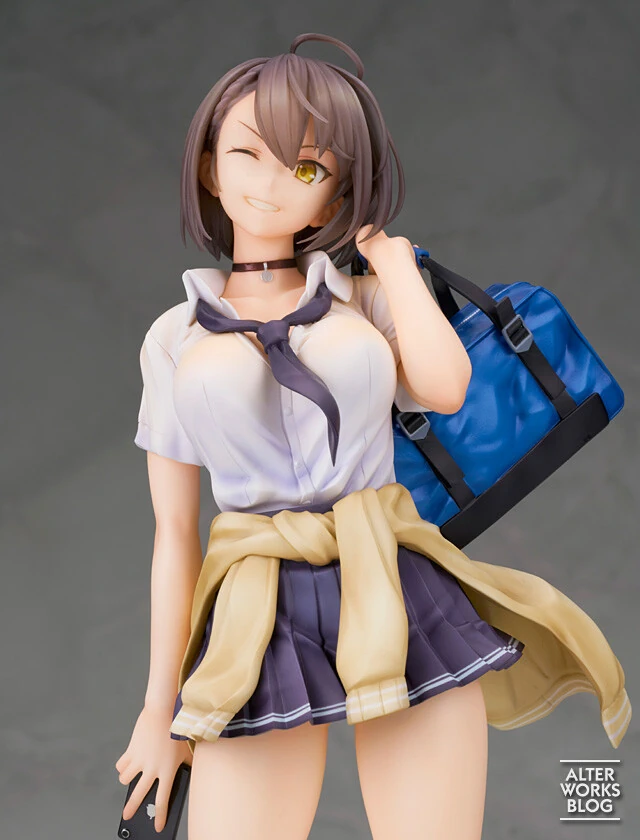 Azur Lane – Baltimore – 1/7 – Finish Line Flagbearer Ver. (APEX)
Before I forget, there's one more figure of Baltimore that's better and cheaper than the two above. Thank the heavens for APEX for making a 1/7 scale of Baltimore's Racing Queen skin. There is hope yet for more racing theme figures of Azur Lane girls in glorious 1/7 scales. For the cherry on top, this is priced at just around ¥20k so it's pretty cheap for something with this level of detail. Keep it up APEX!
Should you preorder this? Hell yeah! I know I'm preordering this one.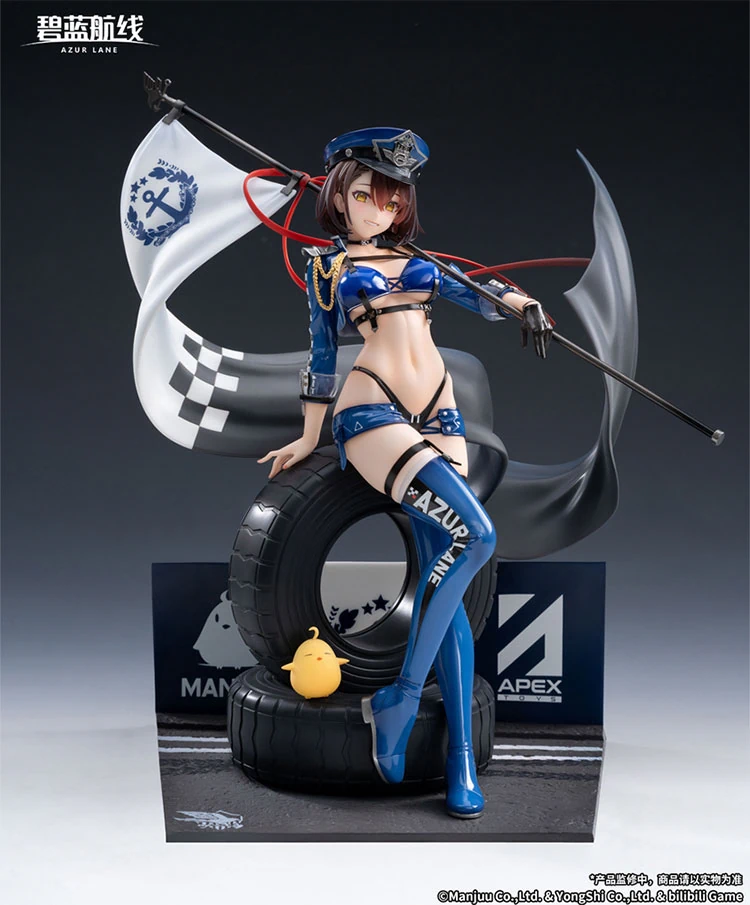 Azur Lane – Prinz Eugen – Dream Tech – 1/8 (Wave)
Azur Lane is off to a strong start this February. Now we're getting a rerelease of Wave's Prinz Eugen figure. I totally skipped the rerelease of Alter's Prinz Eugen figure because it is way above the price that I am willing to pay for any 1/7 scale. I know I am not preordering the Race Queen skin by Mimeyoi since that is a 1/4 scale. So it's either this one or go bust on getting any figure of Prinz Eugen. The only downside is that this is sadly only a 1/8 scale. This would have been an easier decision if this happened to be a 1/7 scale. It could be a while before we see any new Prinz Eugen figures but I'd be willing to throw some real money at any decent company that would make a figure of her Kindred Evening Spirits skin. So I've got a decision to make before the preorder period closes.
Should you preorder this? Prinz Eugen figures go crazy in the aftermarket so if you really want a figure of her, just go get this already.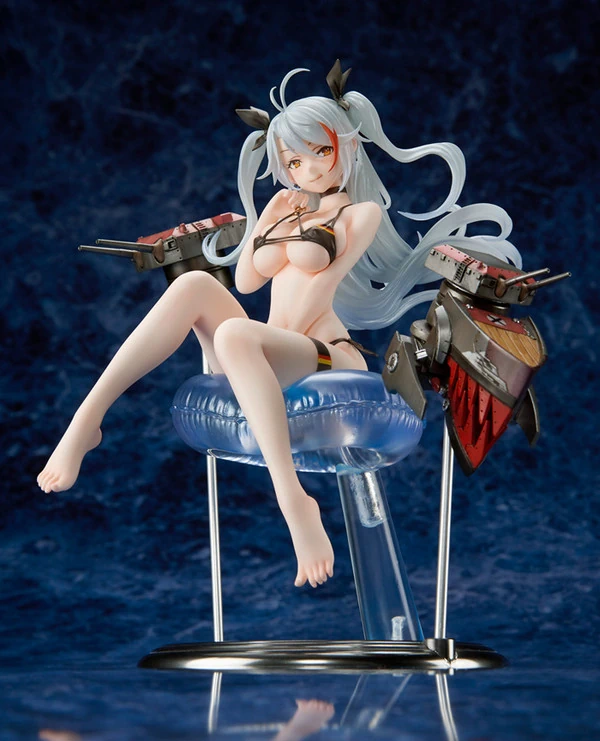 Azur Lane – Illustrious – Golden Head – 1/6 – Muse (Alice Glint, Thousand)
I would have seriously considered getting this figure if Thousand didn't go insane with the pricing. Let's get one thing straight, the figure looks good but this is not ¥40k good. That's just insane even for a 1/6 scale. On top of that, Thousand is a new company that has not released any figures yet. For all we know, this could end up being a dumpster-fire-of-a-figure just like what happened with all other Illustrious figures released thus far. On the flip side, it could also turn out to be insanely good. No one really knows at this point.
This also sucks because the same company is also working on a Roon Muse figure so you can expect similar pricing.
Should you preorder this? I don't know about you but I'm not risking ¥40k for a figure that could be a flop. I do have to admit that this is also the best looking Illustrious figure even just based on the prototype so I wouldn't blame you if you still wanted to preorder.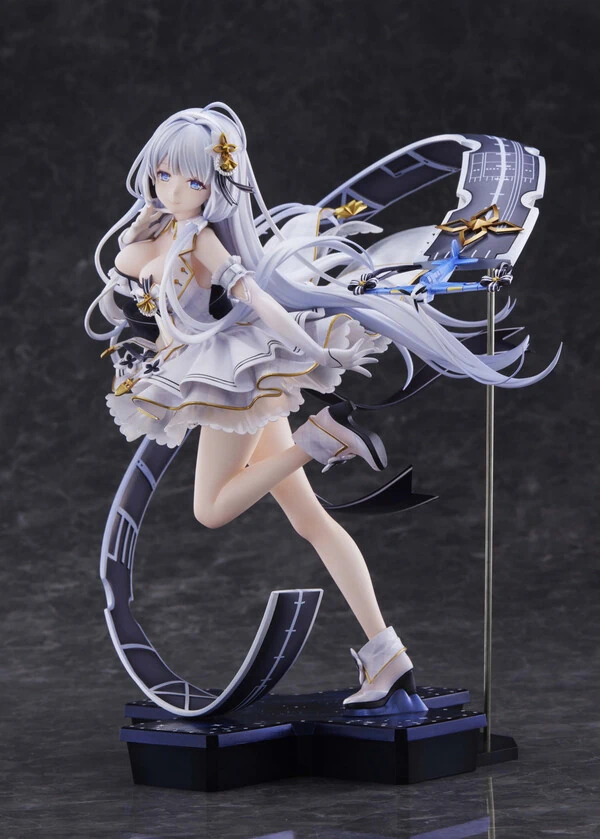 Azur Lane – Belfast – 1/7 (Emontoys)
Belfast was the reason I got into Azur Lane so naturally, that means I'd be getting whatever figure of her that I can. I got her Wedding version figure as well as her Iridescent Rosa figure and they both look so much better than this. This figure is a letdown. It's not horrendous but the first two figures are definitely better. Waiting for her Pocky skin figure is also a good option assuming it will be fairly priced.
Should you preorder this? Get her her Wedding version figure or the Iridescent Rosa figure instead.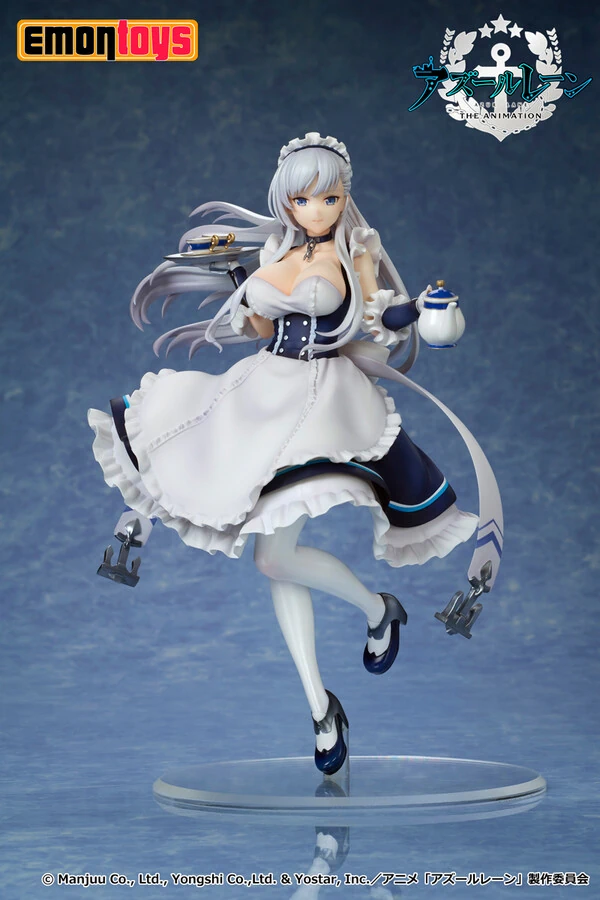 Atelier Ryza ~Tokoyami no Joou to Himitsu no Kakurega~ – Reisalin Stout – 1/7 – Atelier Series 25th Anniversary Ver. (AmiAmi)
More Ryza figures incoming. I think there's been at least one Ryza figure in all these roundups that I've been doing over the past year. And they're all good-quality figures too. Ryza's popularity has grown so much over last the few years that it's safe to say she's become the face of the Atelier franchise.
This figure comes with the 25th anniversary of the Atelier series of games by KOEI Tecmo. The first game was Atelier Marie: The Alchemist of Salburg which came out in 1997 so the Atelier series' 25th anniversary actually happened last year in May. Maybe the figure development took way longer than expected so they only opened for preorder now.
This comes with a standard version and a DX figure. For this figure, I think the DX version is in a league of its own so if you're still starving for a figure of Ryza, then get the DX version.
Should you preorder this? Yes. And I recommend you go with the DX version. Preorder links are below. You can also check out lots of other Atelier Ryza figures here.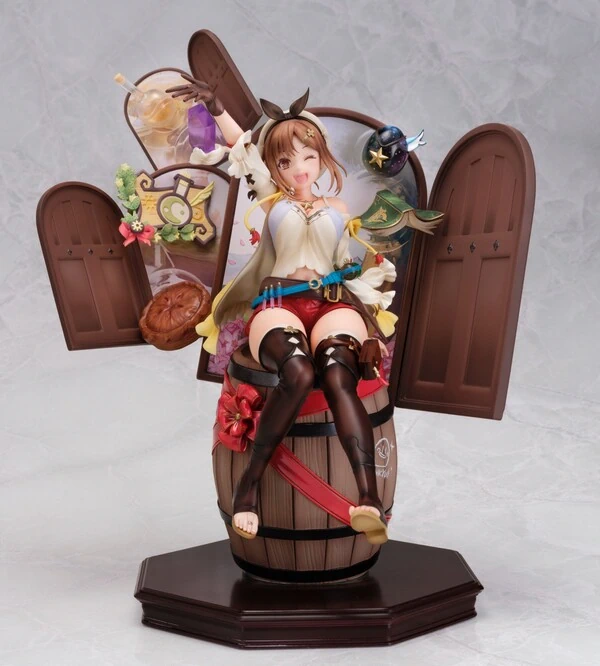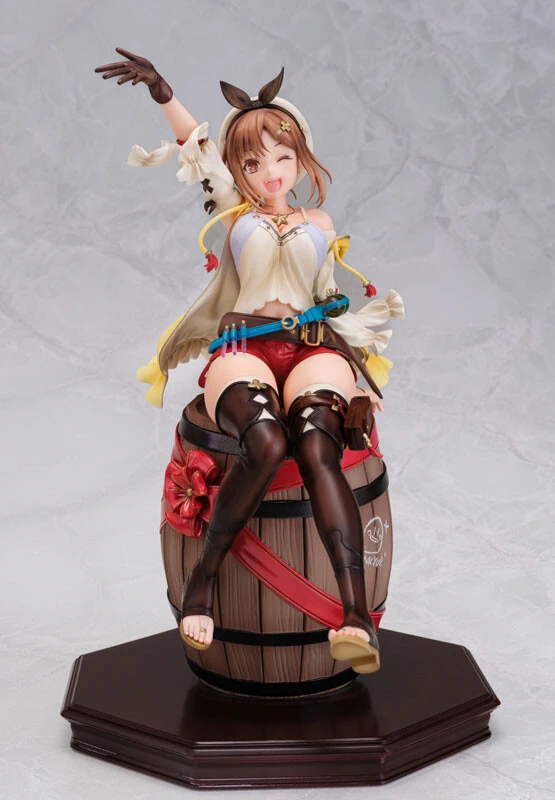 Lycoris Recoil – Nishikigi Chisato – 1/7 (Good Smile Company)
Right off the bat, I can say this is a recommended preorder. Lycoris Recoil was an excellent watch too. I went and watched it without any expectations and it was, overall, a fun watch with great animation, just the right amount of humor, drama and fanservice. I would not say the writing is top tier but it was nonetheless, enjoyable.
Now, as for this figure, we should all laud Good Smile Company as this is the cheapest high-quality 1/7 scale figure I've seen probably in the past five years. It's a simple figure with a good pose and a simple base. Does it look good? I'd say it's looking pretty good. Notably, there are plenty of other figures of Chisato already in the works. Maybe you want to wait for her other figures but none of them will have as good a price as this one. And if you have to ask, yes — a Takina figure is also in the works.
Many companies have been trying to amp up the flair factor of the figures they release resulting in absurdly high prices. But not everyone appreciates a figure with a hundred bells and whistles if it's going to cost an arm and a leg. Most of the time, we collectors just want a good quality figure of the characters we adore. And this is exactly that figure.
Should you preorder this? Sure, especially at this price point.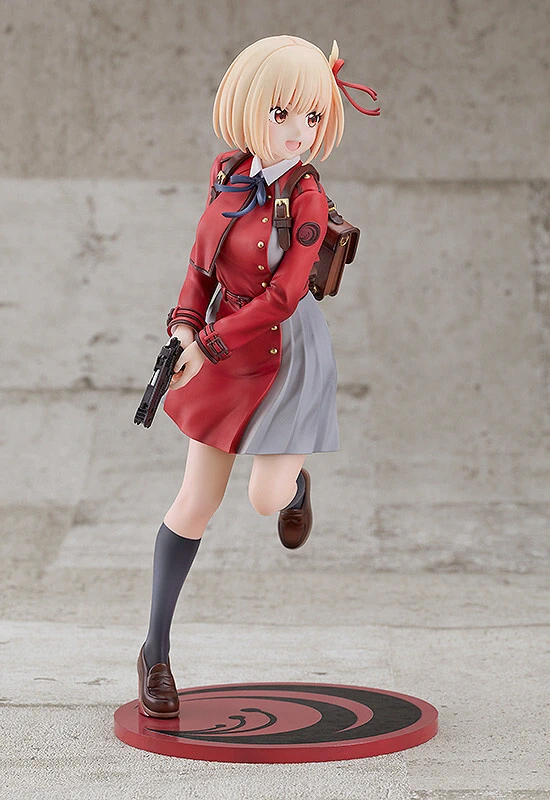 Tate no Yuusha no Nariagari – Raphtalia – B-style – 1/4 – Bare Leg Bunny Style Ver. (FREEing)
Do my eyes deceive me or did FREEing just actually open a preorder for a wildly popular character at a steal of a price? Granted, the price for the original bunny with the fishnet stocking was also within the same price range, no one would have expected FREEing would pull this off, especially since we've been seeing B-style figures go flamboyantly over ¥70k. Does this mean we'll be seeing FREEing B-style prices going down? I'm no pessimist but I highly doubt it.
One can make a case for the original figure with the fishnets looking better. But can you really complain when you can get this for a fraction of the price?
Should you preorder this? Sure, especially at this price point.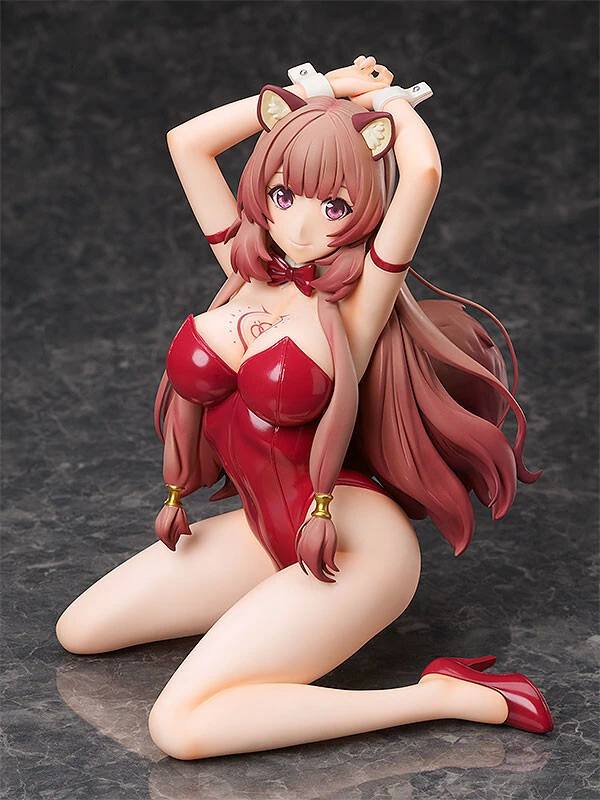 Yahari Ore no Seishun Love Comedy wa Machigatteiru. Kan – Yuigahama Yui – 1/7 (Amakuni, AmiAmi)
The figure has a cute and dynamic pose. I think this might be a contender for one of the best figures of Yui though it is too simple for the price point. In comparison, this is much pricier than the uniform Iroha figure by Amakuni. A figure of Yukino is also in the works if you are interested in getting the trio.
Should you preorder this? The price could be an issue so just get this if you really have to have her at all costs. It might also be worthwhile checking out other Yui figures in the aftermarket.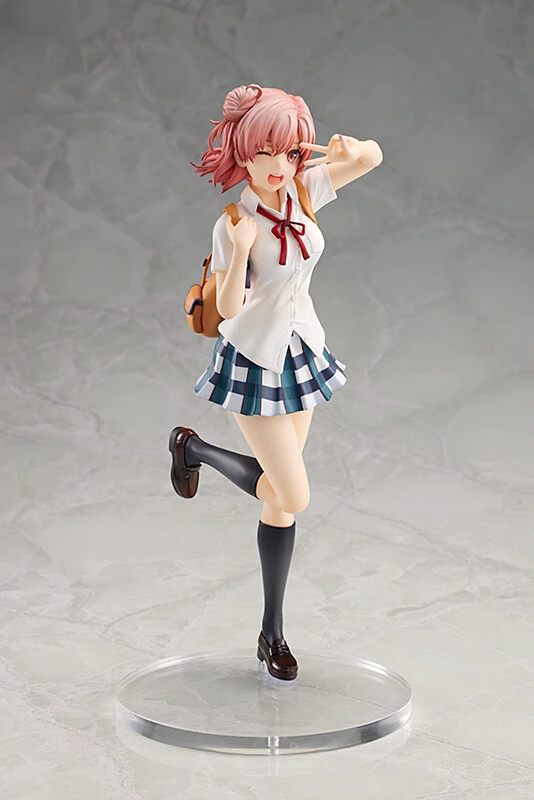 Komi-san wa Komyushou Desu. – Komi Shouko – Dream Tech – 1/7 (Wave)
Last month, we were treated to Komi's B-Style figure. This time around, it's nice that we are getting a proper 1/7 scale that doesn't break the bank. The price is still a little on the steep end but it's still cheaper than most preorders we've had recently. And to top it off, it is being done by Wave which makes some really good quality figures.
This figure is actually quite tall since Komi is actually tall. She stands at 5'6 and she is in high school. For context, the average height of Japanese girls is 5'2. This figure measures 10.14in. (26cm.) tall. She'll be towering beside your other 1/7 scales.
Should you preorder this? I'm not so invested in the series but if you are, this is a good preorder. So, go for it.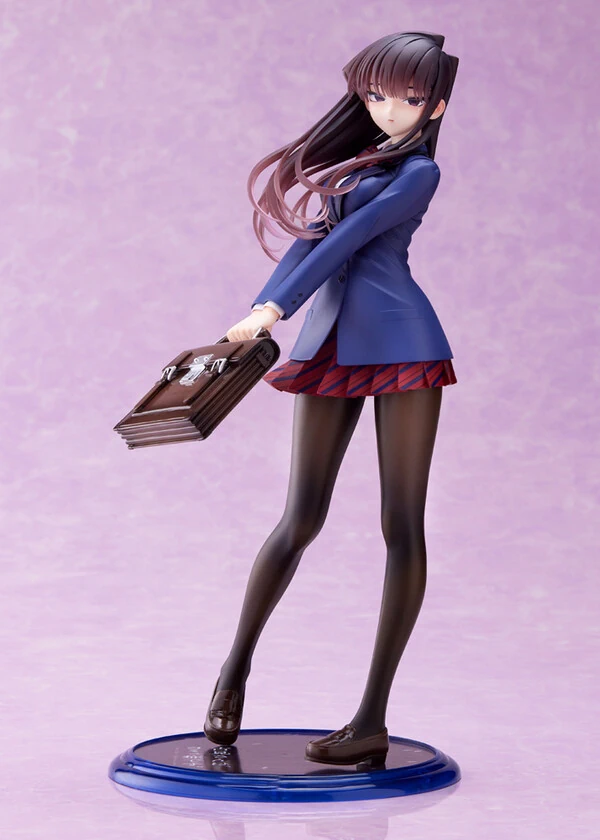 Fate/kaleid liner PRISMA☆ILLYA 2wei Herz! – Illyasviel von Einzbern – KDcolle – 1/7 – Bikini ver. (Good Smile Company, Kadokawa, PLUM)
I am never a fan of sexualizing Illya and Chloe. During the Prisma Illya anime, Illya was 10 years old so they are basically sexualizing a child. She's not even a teen. Heck, my daughter is 10 years old. Don't argue that she has the body of a homunculus. That argument does not fly.
Now, the honest review. The figure looks good but just Illya alone looks kinda weird. Add Chloe to the mix and it starts to make sense. She undid Illya's straps and now she's trying to undo hers. This will need to have a special base so you can display them together on the same base. However, I cannot find information as to which figure contains this special base though.
Should you preorder this? If you're getting them, just get them both.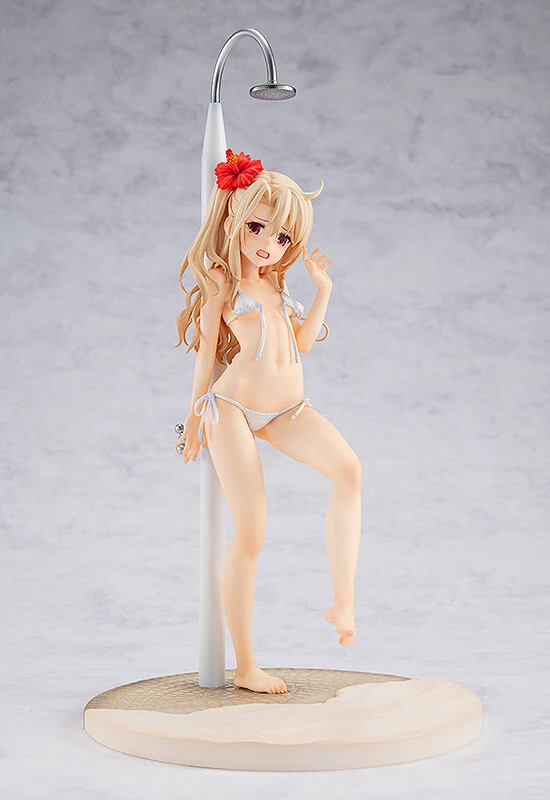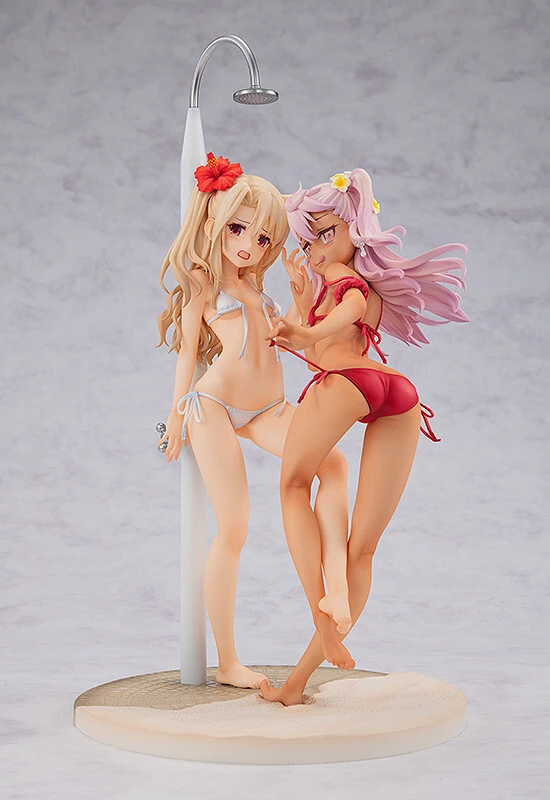 Fate/kaleid liner PRISMA☆ILLYA 2wei Herz! – Chloe von Einzbern – KDcolle – 1/7 – Bikini ver. (Good Smile Company, Kadokawa, PLUM)
Not gonna lie, Chloe's face looks pretty derpy. Also, her hair is a mess. There's still hope they might change it though as it is not uncommon for companies to make adjustments to figure prototypes if they get bad feedback.
Should you preorder this? If you're getting Illya, just get them both.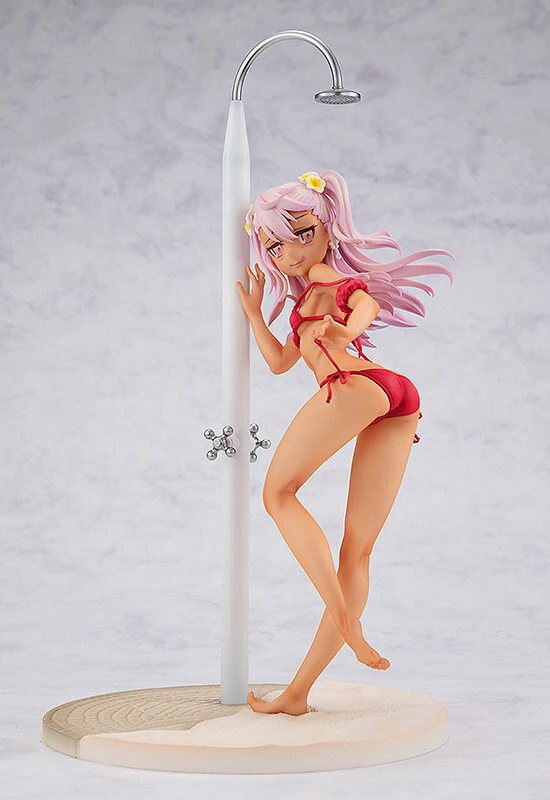 Fate/Grand Order – Minamoto no Raikou – 1/7 – Berserker, Travel Portrait Ver. (Max Factory)
I don't like the pricing though Max Factory is one of the best figure manufacturers out there. The face looks weird. In particular, her lower lip is a mystery. Is that a bit of tongue sticking out? But the source material does not show a tongue. Is it lipstick? I'm not really sure. Just check out the close-up pictures and judge it yourself.
Also, the shawl is made of faux fur.
Should you preorder this? Only if you think the price is reasonable.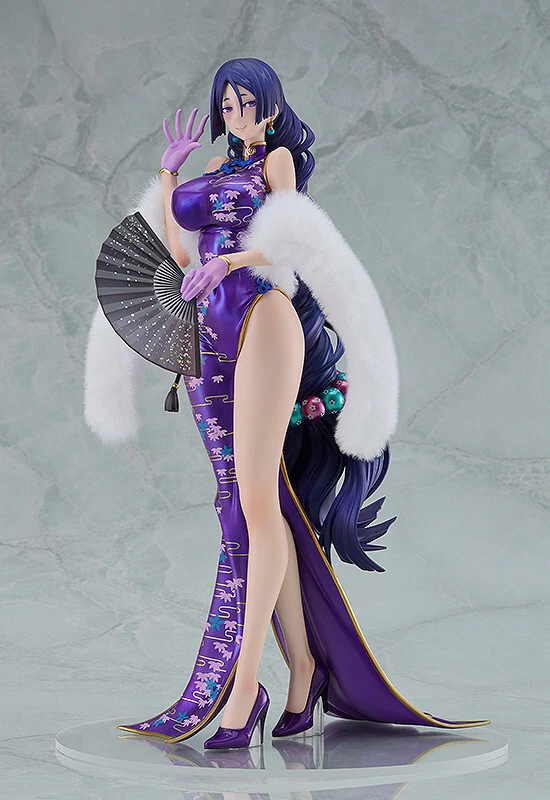 Gekijouban Fate/kaleid Liner Prisma ☆ Illya: Licht – Namae no Nai Shoujo – Erika Ainsworth – KDcolle – 1/7 – Wedding Ver. (Kadokawa)
I have no strong opinions about this figure yet. I'll give the movie a watch first and I might update this entry. Right now, all I can say is the price does not match the level of detail. If it was about ¥10k cheaper, that would have been ideal.
Should you preorder this? Only if you think the price is right. I'm thinking the price might tank in the aftermarket.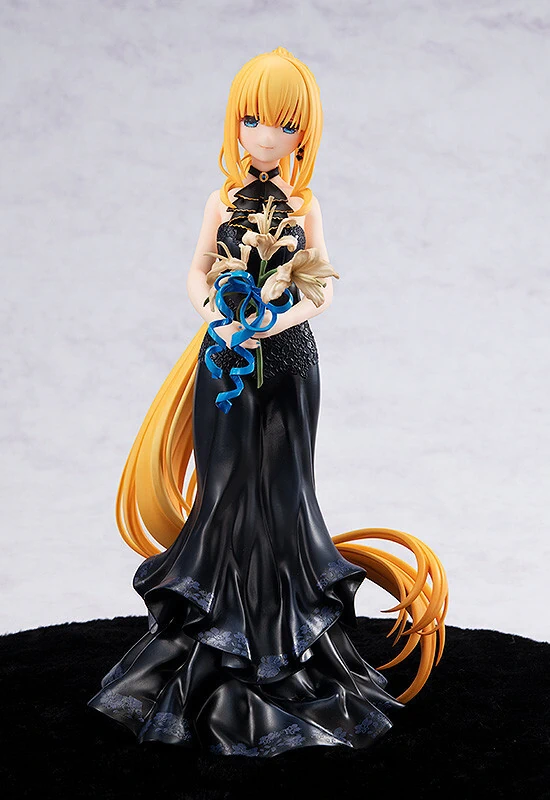 Darling in the FranXX – Ichigo – B-style – 1/4 – Bunny Ver. (FREEing)
I still do not understand why Darling in the FranXX was as popular as it was. As a mecha anime, it was pretty crap. As a romance anime, it was pure cringe. Do people just like Zero Two? Heck, Kokoro and Mitsuru's love story is way better than the main protagonists' romance.
Moving on from that, this figure is as basic as it gets for any bunny figure from FREEing. Maybe they could have gone with a different color scheme like this Rebecca bunny figure. A shiny blue bunny suit would have been better I think. Or they could have gone with red seeing as Ichigi literally translates to strawberry.
Should you preorder this? If you want it, you have to get her during preorder since the price of Darling in the FranXX figures always go up in the aftermarket.
Hololive – Shirogane Noel – 1/7 – Swimsuit Ver. (Good Smile Company)
At this price point, it's a steal. Looking back to last month, I'm not even an Hololive fan but I went and preordered Kotobukiya's Yuzuki Choco figure. And again, I am tempted to preorder another Hololive figure.
The figure has just the right amount of detail with a dynamic pose being done by a reputable manufacturer. It's really all you need in a good figure.
Should you preorder this? Yes.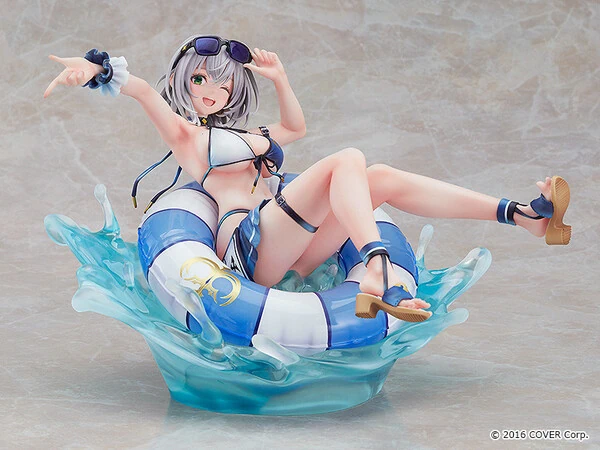 SoniComi (Super Sonico) – Sonico – 1/6 – Paisura Bikini ver. (Kaitendoh)
Collectors are always hungry for more figures of Sonico though I have to say there are plenty of better choices in the aftermarket (but not necessarily cheaper). Kaitendoh isn't really known for producing excellent quality. So paying a little more for better quality isn't such a bad deal.
Should you preorder this? Maybe check the aftermarket for cheaper and better figures of Sonico. If you can't find any good ones, then preordering this will have to do as Sonico figures tend to go up in price.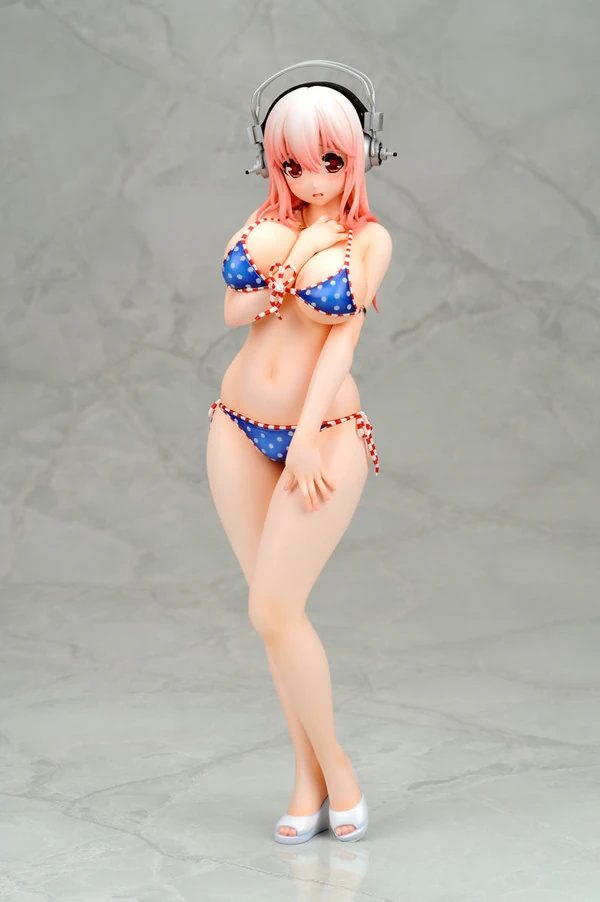 Senran Kagura NewWave G-Burst – Shiki – 1/5 – Rate mo Age Age♪ (Kaitendoh)
Considering the massive lineup of girls in Senran Kagura, it's a shame that their figures only focus on a select few characters. So Shiki getting her first scale figure is a welcome addition. I just wish it came from a different manufacturer.
This one comes in two variations — a regular red version and a limited gold version. The regular red color version looks really underwhelming so if you're getting this one, get the gold one. The price however comes at a premium. In addition, the scale is a bit awkward at 1/5. It's a minor gripe but I would have preferred a 1/6 or 1/7 scale despite being a tad smaller. The figure looks really nice though I have zero trust in Kaitendoh.
Should you preorder this? Senran Kagura figures are as rare as they come so if you want her, get the gold one.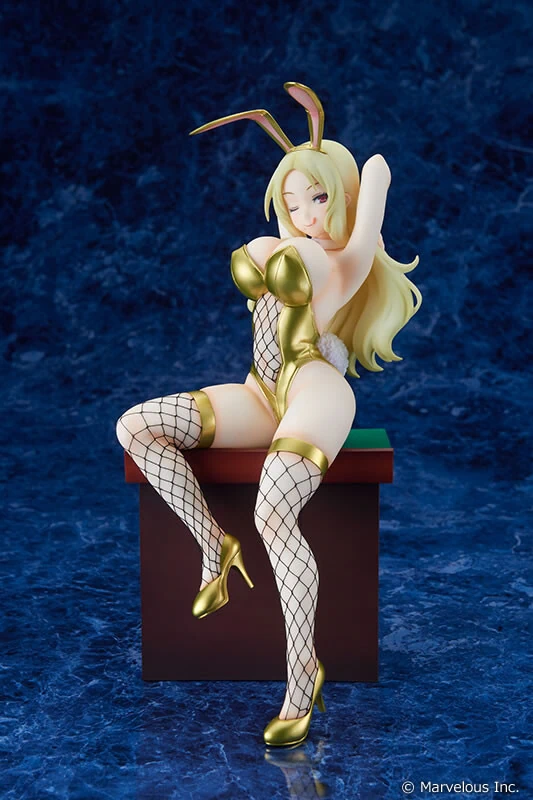 Itai no wa Iya nano de Bougyoryoku ni Kyokufuri Shitai to Omoimasu. 2 – Maple – KDcolle – 1/7 – Swimsuit ver. (Kadokawa)
Maple takes off all her armor in lieu of a swimsuit. Is it some kind of rare swimsuit with a massive defense bonus?
Sure, the figure is pretty cute. Not lewd at all. This is the kind of swimsuit figure I can stand by — a young female character that is not sexualized even though she is wearing a swimsuit. However, that doesn't necessarily mean this is a good preorder. This figure is way too simple for the high price tag of ¥26,000. If you're also getting Sally (below), it will hit your wallet with 52,000 points of damage (in JPY) + shipping costs.
At this price point, I would expect a more dynamic pose plus maybe a few bells and whistles.
Should you preorder this? Another overpriced piece from Kadokawa. Preordering is not recommended.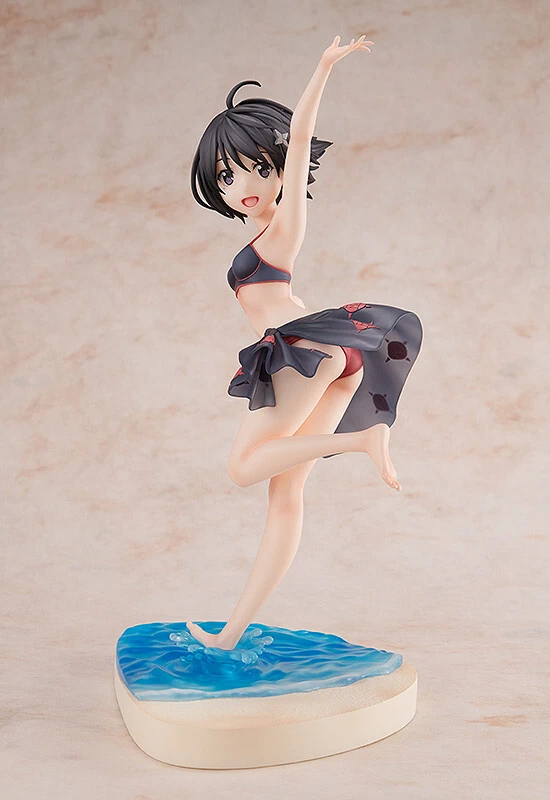 Itai no wa Iya nano de Bougyoryoku ni Kyokufuri Shitai to Omoimasu. 2 – Sally – KDcolle – 1/7 – Swimsuit ver. (Kadokawa)
As if her agility isn't high enough, Sally sheds off more clothing to be lighter and faster. Jokes aside, it is a cute figure but it faces the same problems as the Maple figure above. This is way overpriced for something so simple. Thus far, no company has yet to do Maple and Sally justice.
Should you preorder this? Nope.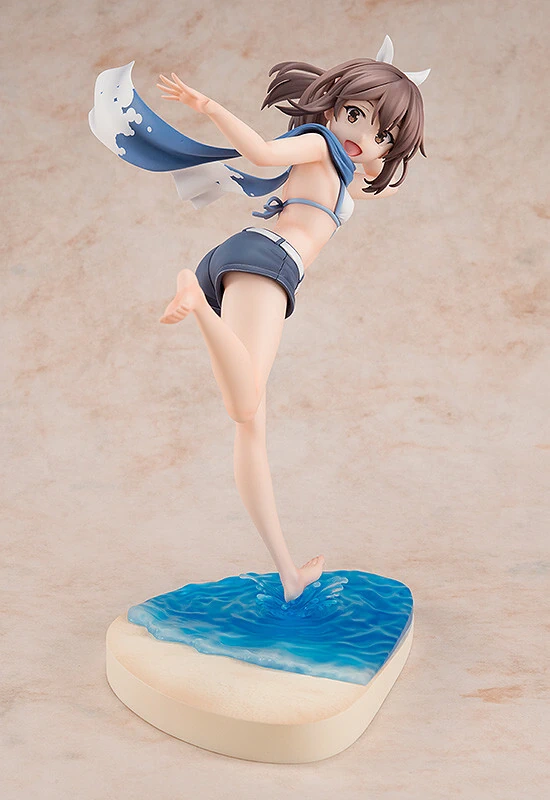 Piapro Characters – Hatsune Miku – F:Nex – 1/7 – 2023 Chinese New Year Ver. (FuRyu)
Cute but not ¥30k cute. Seriously FuRyu! Lay off the price gouging! There are too many figures of Miku out there to warrant this level of pricing. Unless you feel that you need to have this particular figure at all costs, you should just scour the after-market for good deals on Miku figures.
Should you preorder this? Unless you're a hardcore Miku collector, it's better to search for a better deal in the after-market.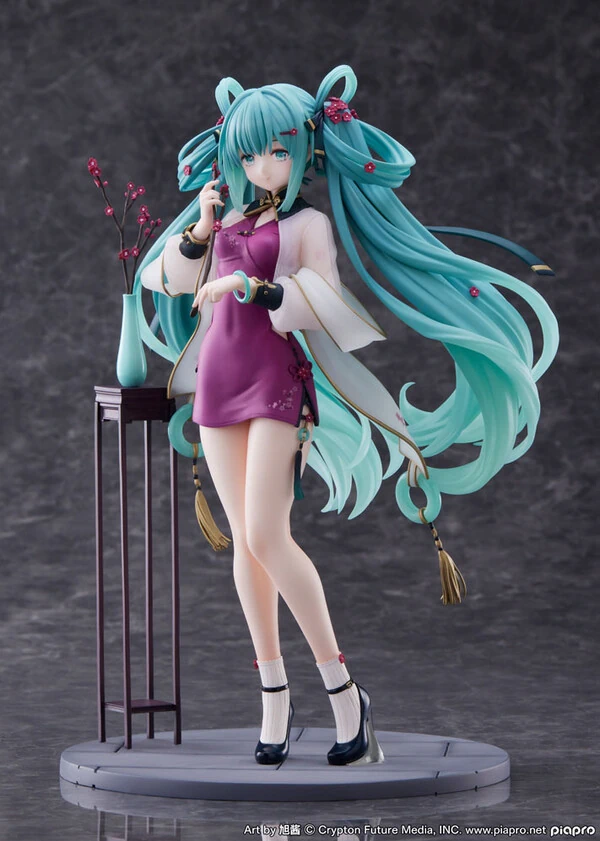 Re:Zero kara Hajimeru Isekai Seikatsu – Rem – F:Nex – 1/7 – Hyakki Yakou Ver. (FuRyu)
I'm seriously getting tired of FuRyu's prices. I don't want to go on another tirade.
I googled Hyakki Yakou and it says it is "an event where thousands of demons and yōkai walk through the streets of Japan as a parade". Rem's outfit here doesn't really scream demon parade. I guess it's got a Yokai-themed cloud underneath. Overall, I think it just looks too generic with no identity.
Truth be told, I guess I'm just finding it really hard to be excited by anything made by FuRyu.
Should you preorder this? Do you seriously like it? I don't know about you but I'm not buying this at that price.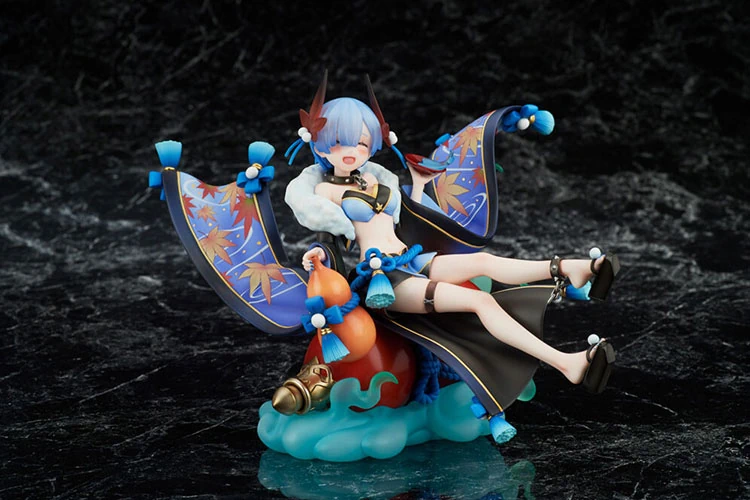 Renai Flops – Amelia Irving – F:Nex – 1/7 (FuRyu)
I can't say boycotting FuRyu figures from this blog hasn't crossed my mind. I already did it for Pulchra and company.
This is cheaper than most other preorders FuRyu has opened lately. However, this is also one of the simplest figures they put up for preorder recently. If Kotobukiya was handling this, I reckon this would be ¥8k to ¥10k cheaper.
Moving on, I actually just watched the anime after seeing this preorder. It was an enjoyable show when it started but the latter half all went downhill. The AI part of the story seemed timely though it all seemed rushed. Still, I am looking forward to other companies making figures of the girls in this series. As for this figure, I'm still saying no because the price-to-value ratio on this figure is bad.
Should you preorder this? It's cheaper than most other FuRyu figures but the design is just too simple that it's still not worth the price. If you do preorder her, just keep her away from the cleaning bots. Jokes aside, don't preorder anything from FuRyu.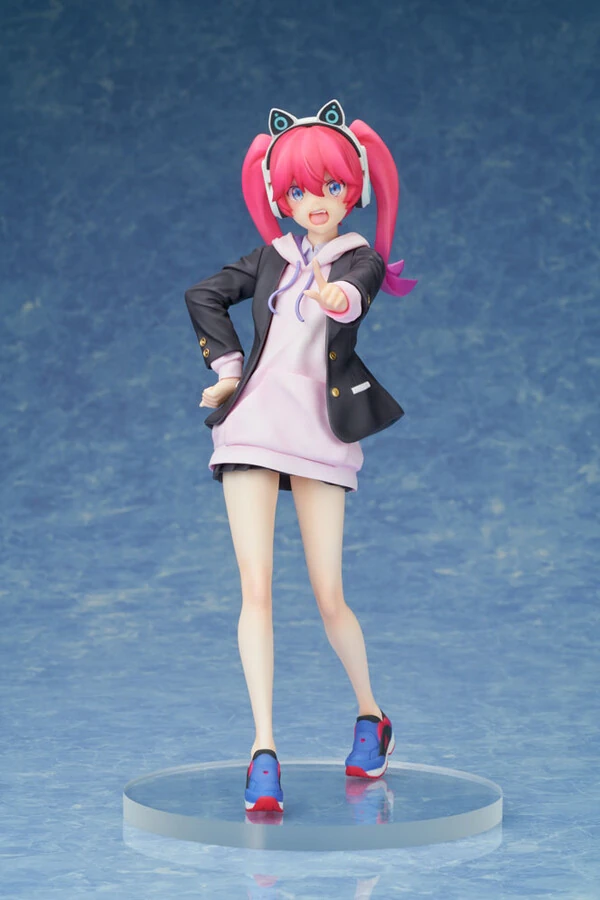 Youjo Senki – Tanya Degurechaff – F:Nex – 1/7 (FuRyu, Sparrow)
Now I'm wondering what's actually going on at FuRyu HQ? How can they continue with this ridiculous pricing model? Is some bigwig in a suit thinking they can just put a limited + exclusive tag on something and mark it up by 300% percent? I'm just glad they don't actually create good-quality figures so I don't really feel like I'm missing out if I don't preorder.
This figure is so small you can fit it in your anus.
Should you preorder this? No. Don't let yourself be robbed by corporate bastards.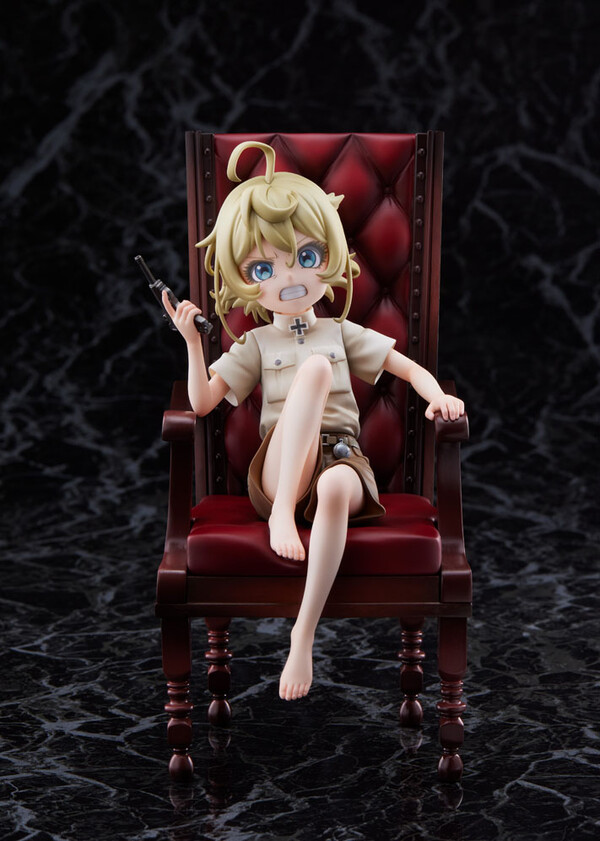 Princess Connect! Re:Dive – Hoshino Shizuru – Lucrea – 1/7 – Summer (MegaHouse)
I was looking forward to this and Summer Saren. The latter hasn't seen any updates for over a year I think. Summer Shizuru, on the other hand, really threw me for a loop. Her price is way above the price I am willing to pay for her. Right now, I just hope her price tanks in the aftermarket. Since Shizuru is one of the less popular characters, there is hope that her price tanks. I would prefer to get her there.
Should you preorder this? Her price tanking in the aftermarket is not a sure thing. Actually, the exact opposite might happen so if you don't want to risk it, just preorder. Her Kotobukiya figure is also still an option.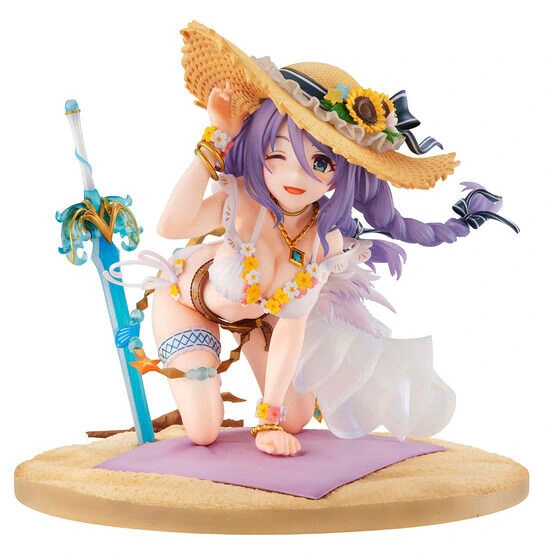 Princess Connect! Re:Dive – Aki Makoto – 1/7 – Summer (Good Smile Company, Wing)
Makoto fans would be happy that this is priced better than Shizuru (above). The price is still on the steep end though.
The wet clothing doesn't look very good. Almost looks like her top has jizz which honestly isn't a good look. Maybe it looks better in real life. We can't be sure. Also, the seams on the ears look too prominent like it was sculpted as a separate part and it's just an accessory that you put on her head. This should have been sculpted as part of the hair.
With that said, I'm on the fence about this. I'd love to have some PriConne scales but this has too many flaws. All other scale choices at the moment are overpriced stuff from FuRyu or are mediocre figures. There are plenty of excellent PriConne figures to be excited about in the future though.
Should you preorder this? I have trust in Good Smile Company though we can't be certain they will address these issues before release. So preorder at your own risk.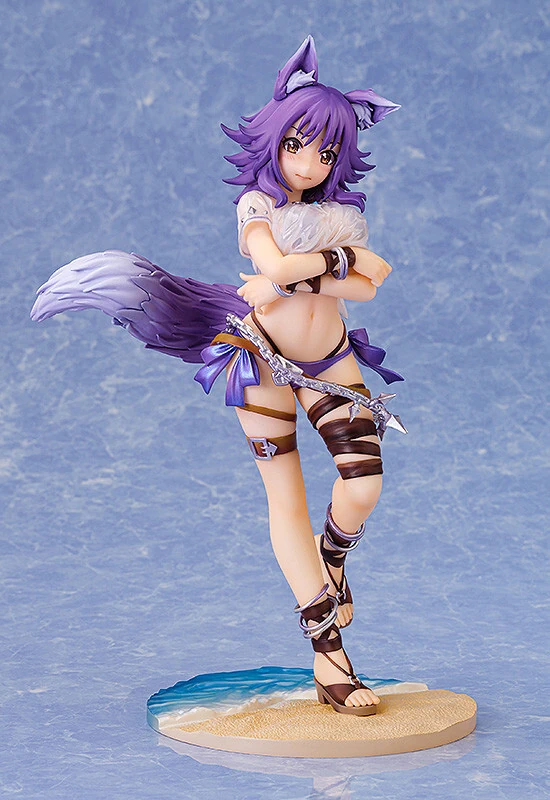 Machikado Mazoku: 2-choume – Hinatsuki Mikan – Michael – 1/7 (Medicos Entertainment)
It's not a very popular franchise so I'm amazed it even got a second season. If you're a fan of the series though, you'll be glad to know that you can get their figures for cheaper in the aftermarket.
Should you preorder this? Just wait until it is released and grab it for cheaper. For now, you can check other figures from the series that you can buy now.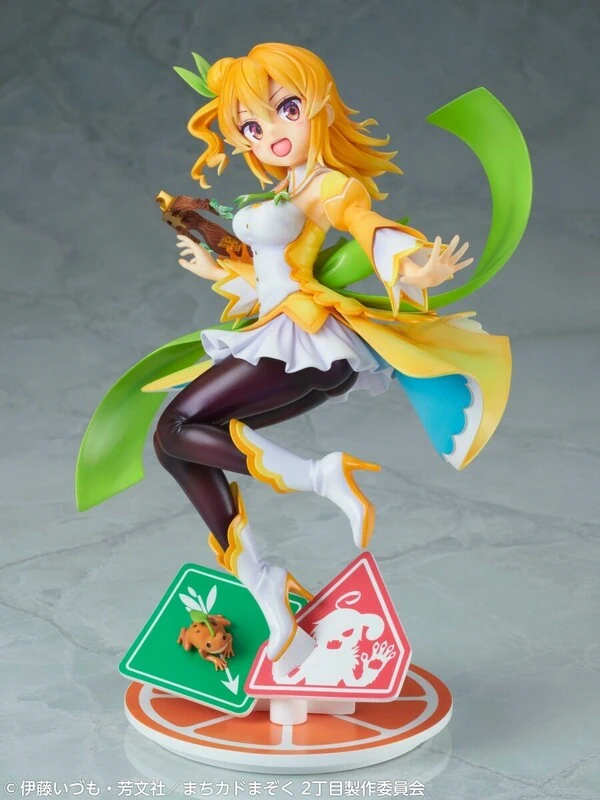 Dracu-Riot! – Elina Olegovna Oven – 1/7 (Alice Glint, AmiAmi)
I'm not a big VN reader but I have read a few from YuzuSoft including Senren Banka. I have yet to finish it. I've yet to read Dracu-Riot though I believe Yuzusoft's works are done to a high standard.
The figure itself looks really cute but the price is hovering on the steep end. I would say the price can be justified considering this figure comes with alternate parts for the cast-off. The cast-off does not have full frontal nudity mind you — just the top. So, if you purchase figures for the "bonus goodies", this might be a minor letdown. Still, this is to be expected since figures of Yuzusoft characters only have cast-off tops. It is a little upsetting, that her lingerie does not match the garter belt color.
The blood bag base is a nice touch too. I would guess she is a vampire which I confirmed in the wiki. So, vampire, cat tail, cat ears, cute kitty pose, sailor uniform, lingerie, thigh-highs, garter belt — this actually ticks a lot of boxes.
Should you preorder this? Visual novel characters getting figures is not a common occurrence so this might be your only chance to nab a figure of her. So go get it if you want.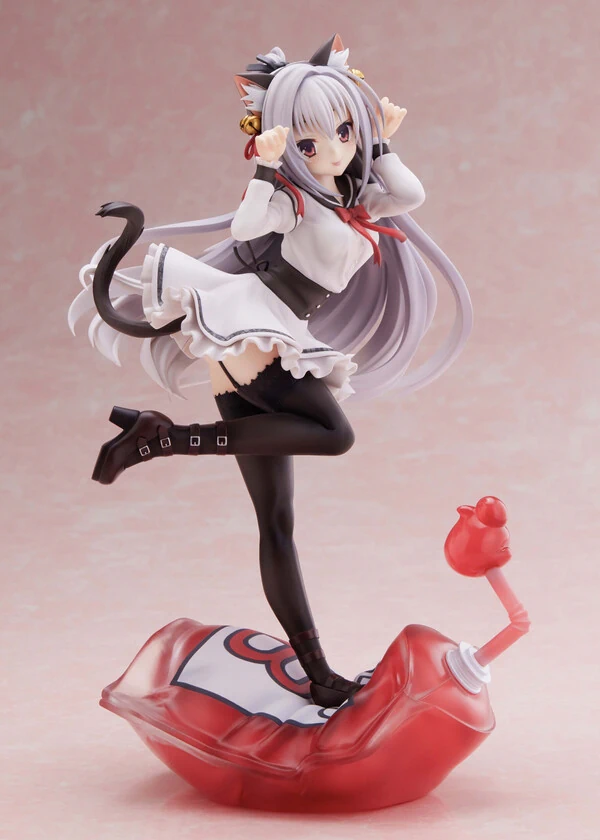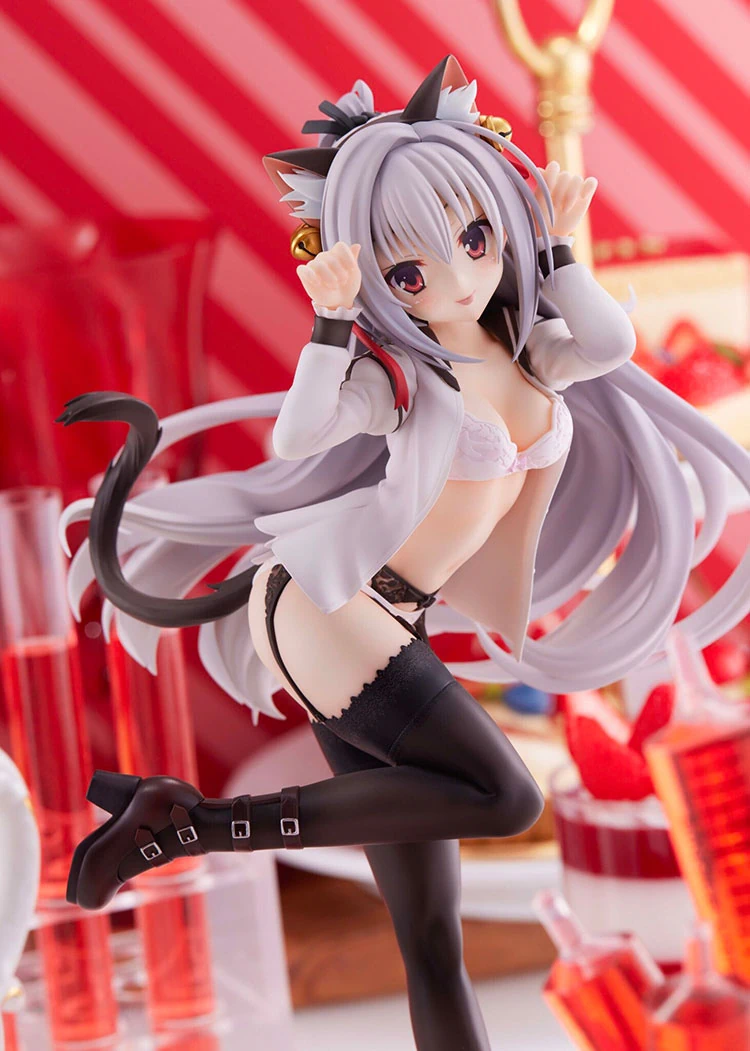 THE iDOLM@STER: Shiny Colors – Mitsumine Yuika – 1/7 – Le Fond de La Mer Ver. (Sol International)
This figure has generated close to zero hype. On top of that, Sol International appears to be in a decline quality-wise. If you are eyeing this figure, you might want to get her in the after-market instead.
Should you preorder this? Wait until she hits the aftermarket to get her for cheaper.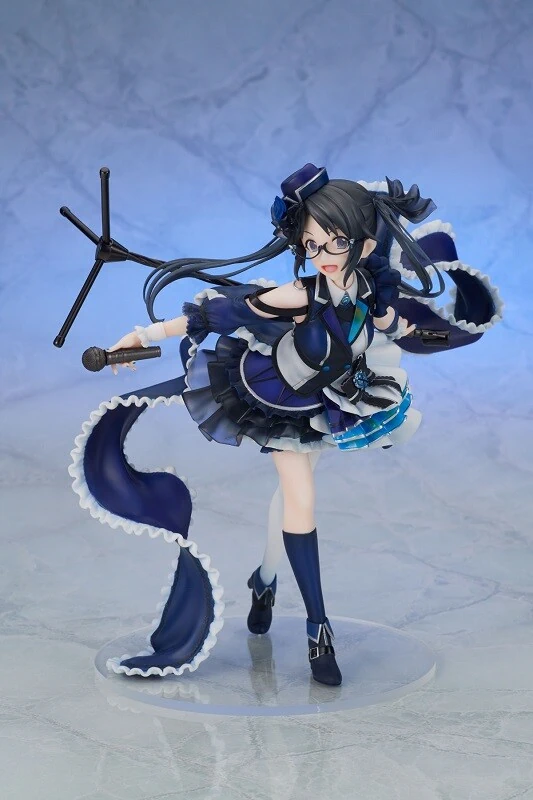 THE iDOLM@STER Cinderella Girls – Sakurai Momoka – 1/7 – RoseFleur ver. (Solarain Toys)
I'm not a fan of idol franchises but I have to say Solarain did a really good job at least from the looks of the prototype. She looks really pretty so I can't really fault you if you wanted to preorder. The price however is a real downer. If this was priced ¥10k cheaper that would have been ideal. At this point, I can only tell you to wait for the aftermarket price to tank which always seems to be the case for idol figures.
Should you preorder this? Just wait for the aftermarket price to tank.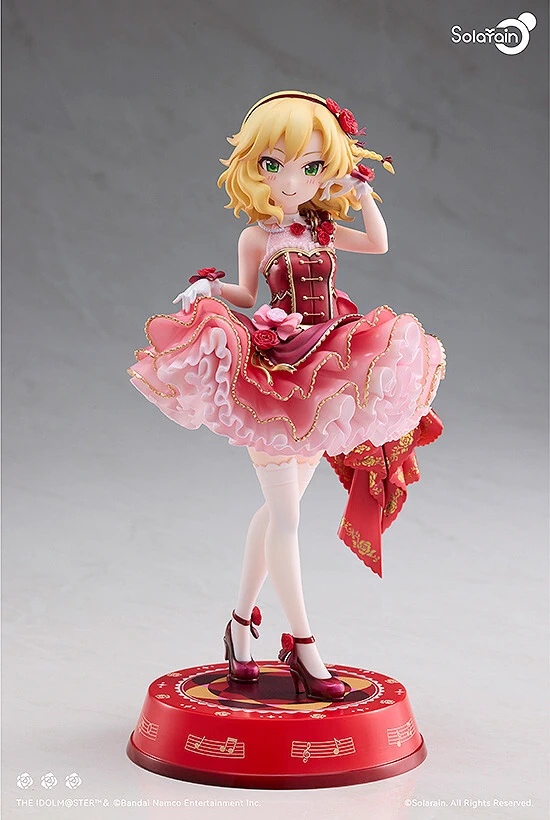 Love Live! School Idol Festival ALL STARS – Yazawa Nico – 1/7 – Nico Nico Nii Ver. (PLUM)
Again, this is a cute figure but there's really no reason to preorder this one if there are plenty of better alternatives in the aftermarket.
Should you preorder this? Get her Good Smile Company, Alter and Stronger figures instead. Any one of these is better and a helluva lot cheaper.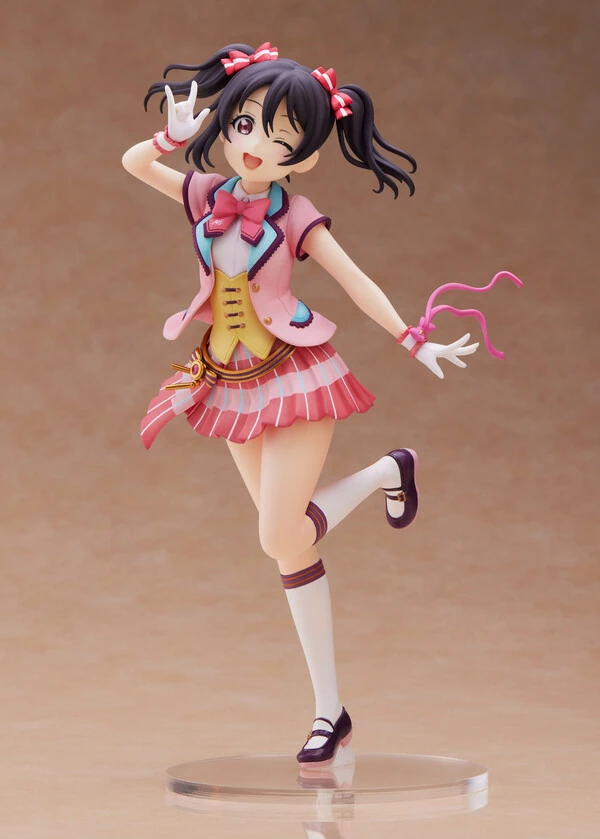 Vsinger – Luo Tianyi – Tian Dian – 1/7 – Chant of Life Ver. (Good Smile Arts Shanghai, Good Smile Company)
I'm not really a fan of these Chinese vocaloids but this figure is overflowing with details. You'll need a lot of vertical space to display her though. She stands 40cm. (15.6in) and that's a little beyond the vertical space available in a standard detolf. For reference, the vertical space available in each detolf shelf measures 38 to 40cm. I believe many Western collectors would have a detolf. Leaving her out in the open isn't really a good choice. In one of my posts before, I talked about how you risk damaging your figures every time you clean them. As such, it is best to prevent them from becoming dirty in the first place. This figure especially seems to have a lot of small fragile parts that could break with the slightest amount of pressure.
Apart from the vertical space and fragility issues, you also have to get over the price hurdle which is a little steep at around ¥30k. One can make a case of the price being justifiable considering the level of detail. Some also take issue with her facial expression but I think it looks just fine.
Should you preorder this? Good Smile Company rarely disappoints in terms of quality so if you can afford this and got the space to display her in a dust-proof environment, then go ahead and preorder.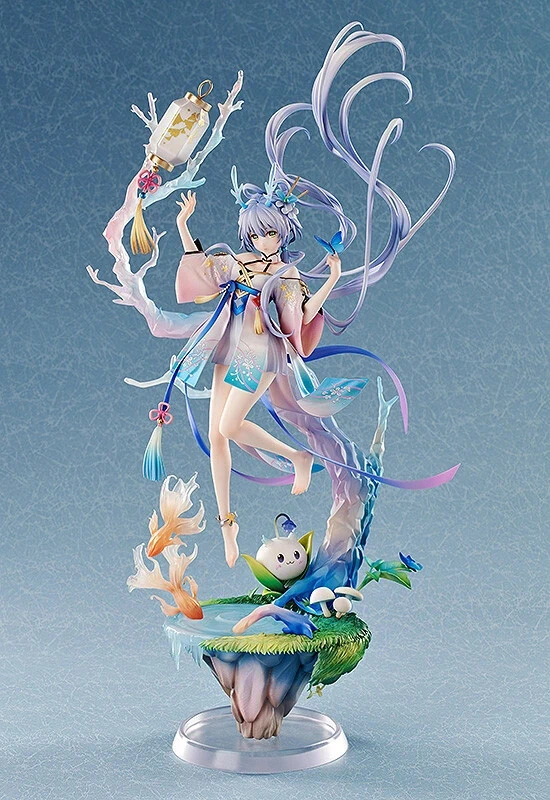 Kobayashi-san chi no Maid Dragon S – Tohru (Union Creative International Ltd)
Why is it always the crappy manufacturers that want to make figures of Tohru and Kanna? Say what you will but (as of this writing) I believe the only good figures of Tohru are the ones by APEX and FREEing. Everything else is garbage.
Should you preorder this? No, don't buy any of the garbage that Union Creative dishes out. If you really wanted a figure of Tohru, just get the APEX and FREEing figures.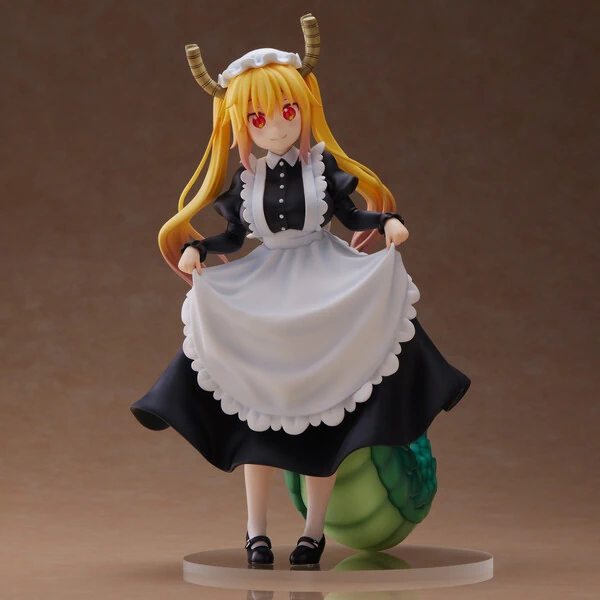 Kobayashi-san chi no Maid Dragon S – Kanna Kamui (Union Creative International Ltd)
This figure of Kanna is actually half decent but the only good figure of her would be the one from APEX. All other figures of Kanna are ugly AF. I still wouldn't give Union Creative my money for this one.
Okay, maybe I'll count FuRyu's Kanna as decent too but fuck FuRyu and their price-gouging practices.
It's not just Tohru. It seems only the crappy manufacturers pay attention to the Dragon Maid franchise.
Should you preorder this? No.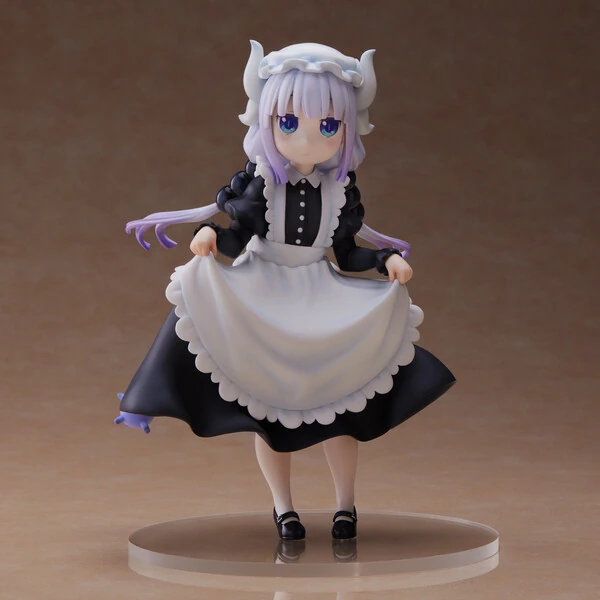 Original – Kuro China-chan (Union Creative International Ltd)
This just reeks of bad quality I felt bad for the artist that created her. Just look at the skin on the figure. Also, look at the paint. The finish is all so bland and boring. This is exactly the level of quality you expect to receive from Union Creative's work.
I'm saying this again. It is nice that Union Creative helps to support independent artists by creating figures of their artworks but on the flip side, we as figure collectors must get adequate quality, especially for the exorbitant prices we are paying for figures. The onus now is on the manufacturer to ensure that they do justice to the artwork and deliver a good quality product that is commensurate with the price tag.
If you want to support the artist, you can instead become a fan of Pixiv.
Should you preorder this?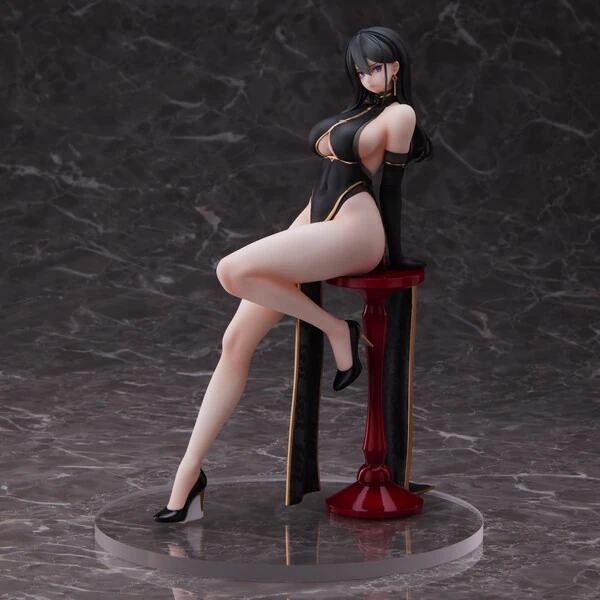 DLC Dessert Planet Witch of Mercury – Mercury (RIBOSE)
I have no idea what the source material for this figure is. I can't find any information about it and it is not on MFC so I am assuming it is of Chinese origin.
It's a cute figure though it's not really anything exceptional. Plus, RIBOSE does not really have a reputation of producing good quality.
Should you preorder this? I don't know why you would want this actually. If you want it, the preorder buttons are below.
Original – DZ12SX – Uzuka Baniko – 1/6 (AmiAmi, T.E.S.T, Vertex)
This is an original character by TEDDY who is known mostly for his work designing characters for some Cygames games such as Rage of Bahamut and Shadowverse.
As for the figure, it is looking really and Vertex is also of decent quality. However, the price is a big turn-off. Over ¥28k for just this level of detail is just too much. Vertex isn't really known for having affordable pricing.
Should you preorder this? For this price, I would not recommend it.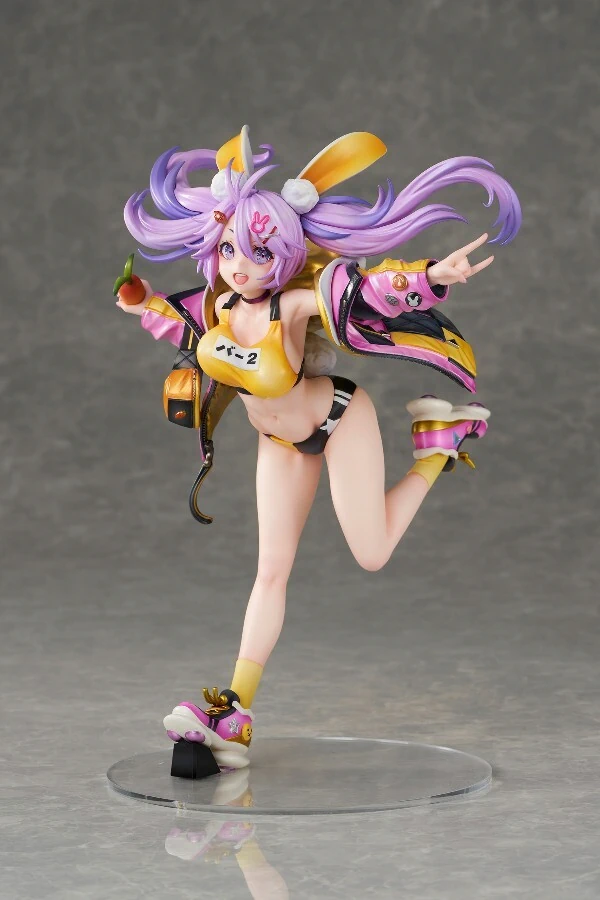 Dragon Girl – Monli – 1/7 (DCTer)
This figure looks okay. At first, it looked like a nude figure because of the skin-tone top. If you're looking for a Dragon Girl, this might actually be better than most Dragon Maid Tohru figures out there.
Should you preorder this? If really must have her then go for it. I'm not so sure of DCTer's quality though so just take that into consideration.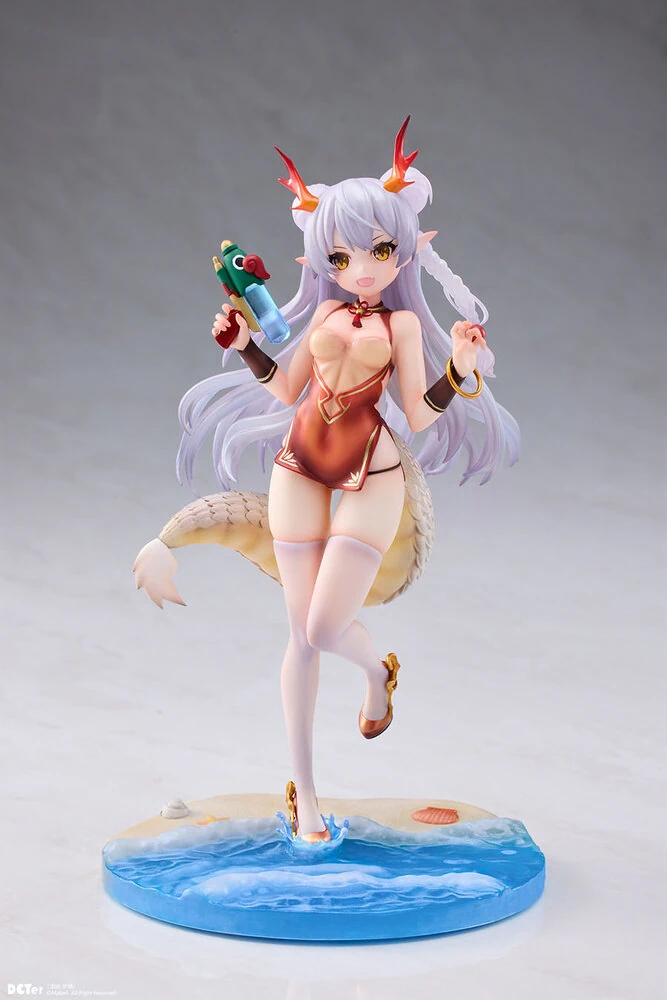 Original – Shita o Wasureta Node Shitagi no Mama Cheer Suru Ko – 1/6 (Gentlemen)
The name of the figure threw me for a loop. It read "Cheer Girl Dancing in Her Underwear Because She Forgot Her Spats". This is a full cast-off. Looking at the prototype, I'm not sure the final product will turn out great though. The cast-off parts are done sloppily. There is very little attention to detail. She doesn't even have hands. Her arms just disappear into the pompoms.
It seems Gentlemen is one company to be wary of.
Should you preorder this? It might be best to get her in the aftermarket once you're sure the quality is at least decent.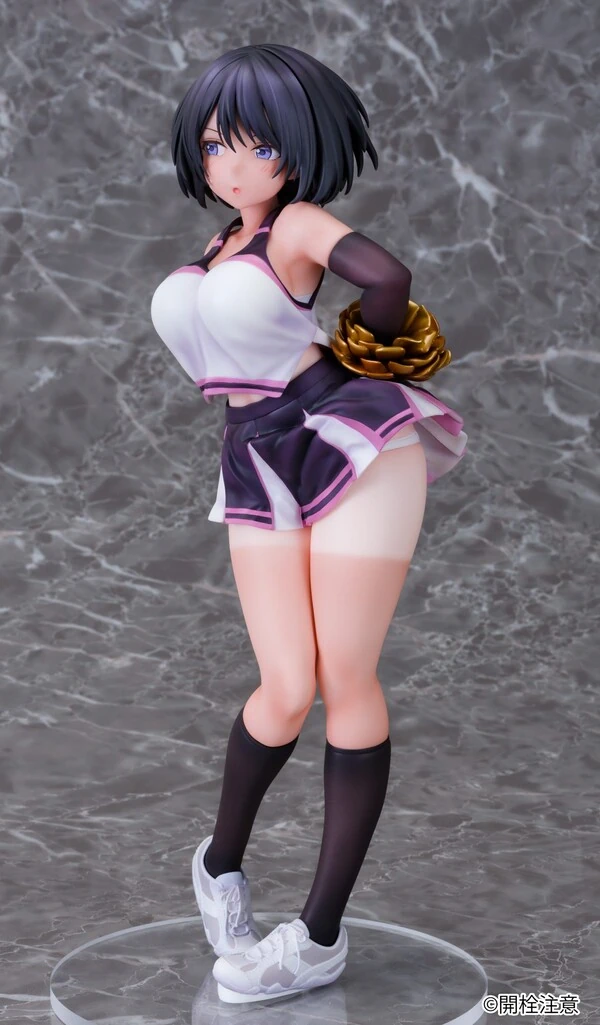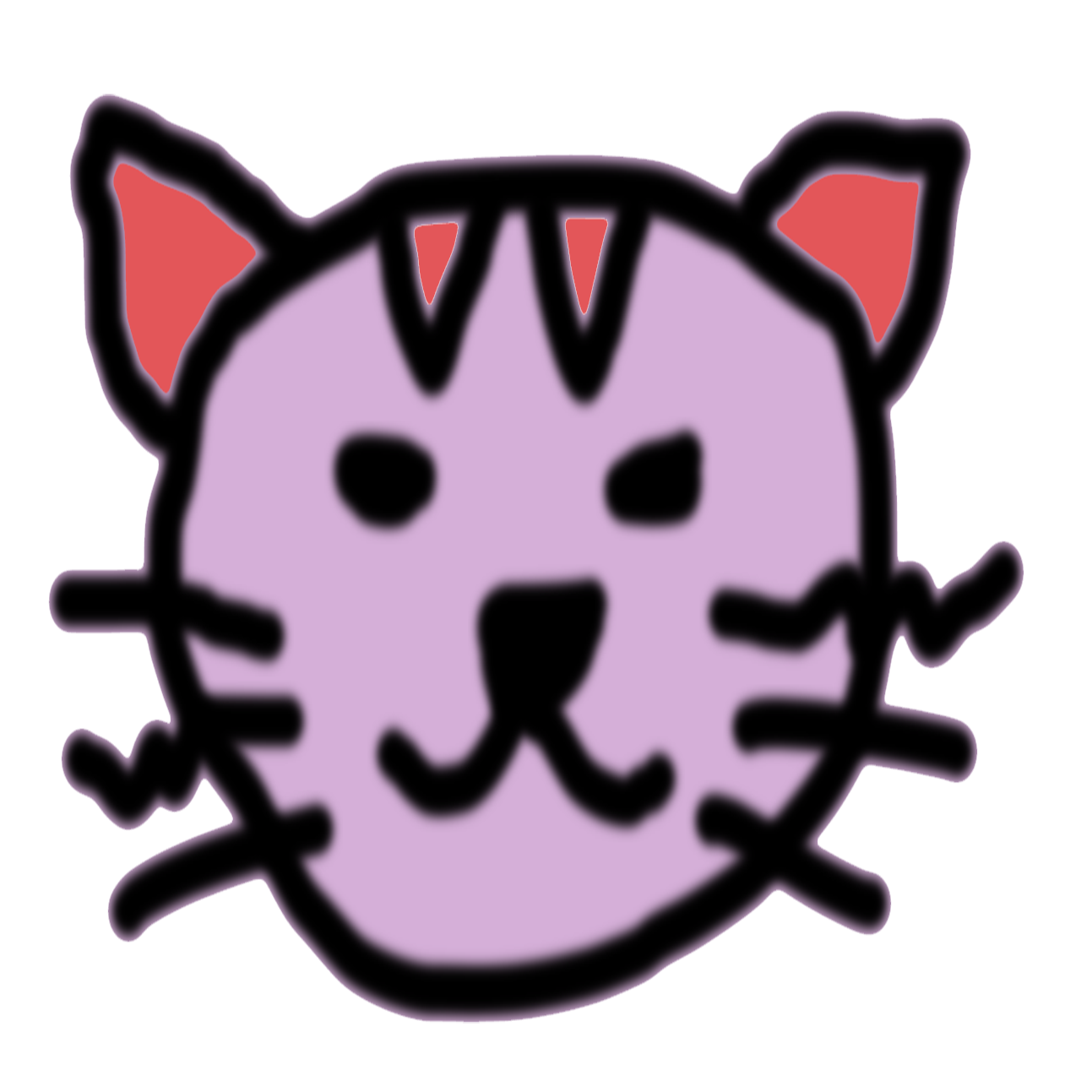 I started the NekoFigs blog in January 2021, 5 years after I've started collecting anime figures. It all started with one humble prize figure of Saber Lily which was bought on a whim. Now, I face the big problem of how to deal with over 200 empty boxes.