A lot of FuRyu in this roundup and also a lot of great picks. If you're an Azur Lane fan, don't miss out on New Jersey. Also, make sure to get Belldandy unless you want to pay insane after-market prices.
Also, please use our affiliate links if you can. I'd really appreciate it since it takes me almost a full day to create these roundups.
Mushoku Tensei ~Isekai Ittara Honki Dasu~ – Eris Boreas Greyrat – 1/7 – Okigae Mode (Ques Q)
Ques Q does good quality but this is a little too lewd for my tastes. I usually stray away from figures with a crotch shot. That's just my personal preference but it's totally good if you want to preorder this. As for myself, I gambled on Eris' figure by Chara-Ani.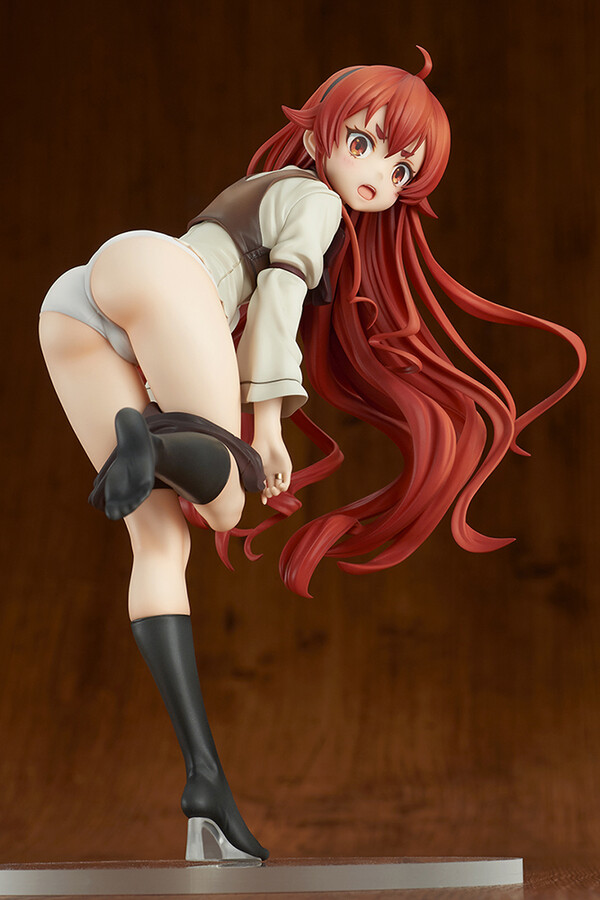 Gotoubun no Hanayome ∬ – Nakano Miku – F:Nex – 1/7 – Shiromuku (FuRyu)
Three of the quintuplets are now getting their Shiromuku figures. I'd normally be ecstatic but I'm not too fond of FuRyu's quality so this is a hard pass. For a figure of Miku, I'll wait for Good Smile Company which revealed a figure of Miku in their recent event.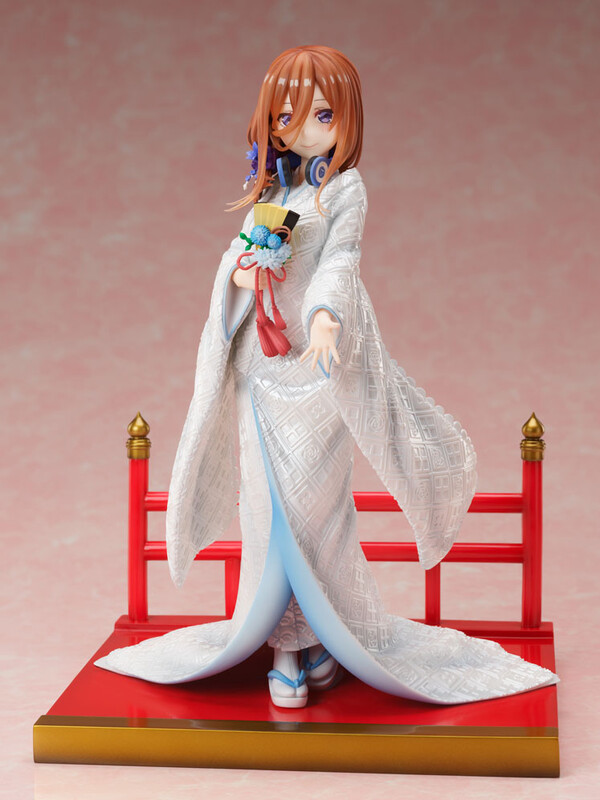 Gotoubun no Hanayome ∬ – Nakano Nino – F:Nex – 1/7 – Shiromuku (FuRyu)
Just the same. I'm no longer willing to throw a lot of money at FuRyu, so Good Smile Company, please reveal a Nino figure next.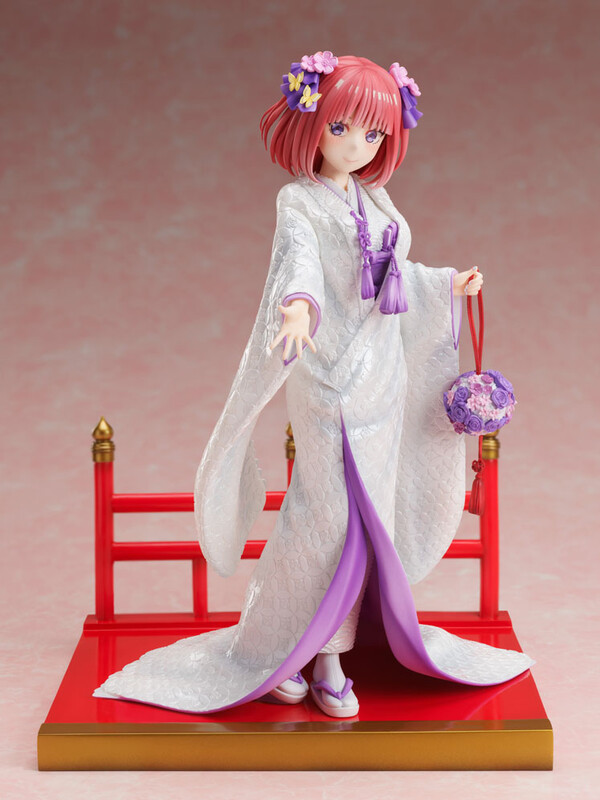 Persona 5 The Royal – Yoshizawa Kasumi – 1/7 – Kaitou Ver. (Amakuni, AmiAmi)
There are a few figures of Kasumi to choose from but I'm thinking this is the best choice by far. Other choices would be the one by MegaHouse, Kotobukiya and by Phat Company. I have Anne's scale figure by Amakuni so maybe I'll get Kasumi too. And just like Anne, you can also display Kasumi without the mask.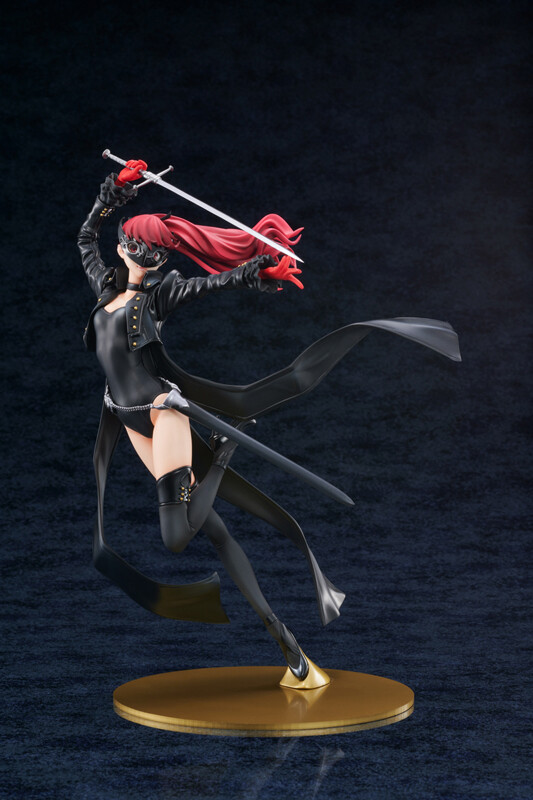 Jigoku Sensei Nube – Minki – 1/7 (Amakuni, AmiAmi)
I watched Hell Teacher Nube when I was still in grade school and I, for the life of me, cannot remember this character. I'm pretty sure I can remember someone who dresses like this especially if I watched it when as a young boy. Heck, the character is not even listed on the show's MyAnimeList page. To be fair, all I can remember about the show was the main character having the arm of a demon who fights demons with it.
I did some more digging and apparently, Minki is from Neo which is a sequel to the original manga.
If you like this figure, you can't go wrong with Amakuni.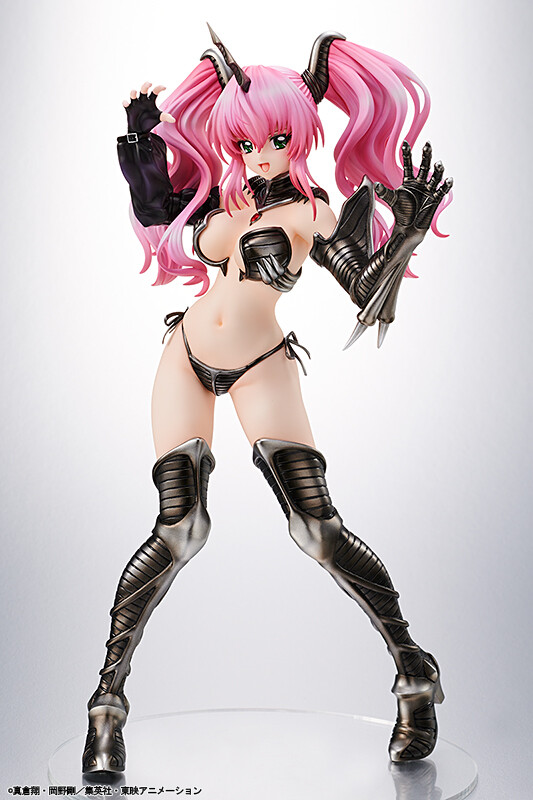 Fairy Tail Final Season – Lucy Heartfilia – Pop Up Parade – XL (Good Smile Company)
I know I don't normally include Pop-Up Parades in these roundups but I am making an exception for this one just for sheer size. Lucy Heartfilia is the first one to get the Pop Up Parade XL treatment with Erza Scarlet and Natsu Dragneel just over the horizon. The XL PUPs are close to the size of 1/4 scales but they're a tad cheaper than most 1/4 scales and more expensive than the usual 1/7 scales. Since this is a Pop Up Parade, it's a bit worrying though that the figure imperfections might be more pronounced if the figures are bigger. Is bigger better? Depends on your preferences but before biting into this one, consider that this is Pop Up Parade quality only upsized.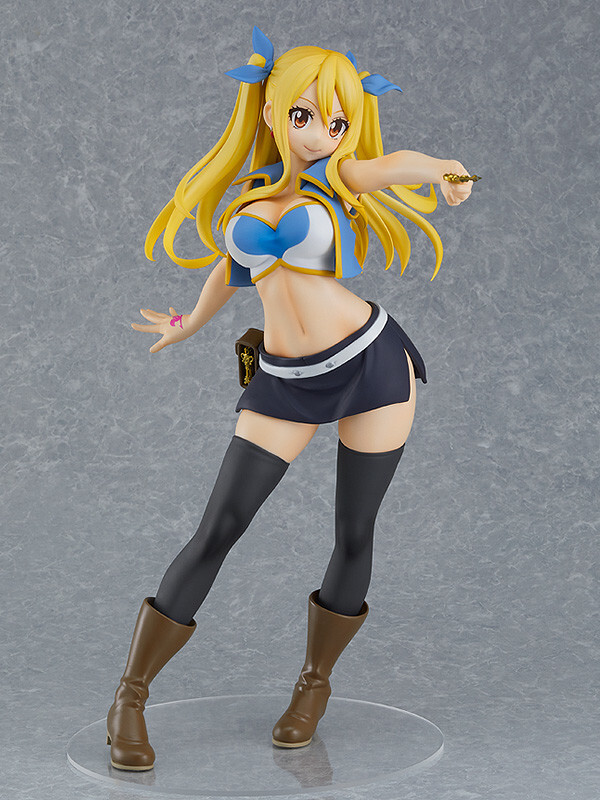 Eiga No Game No Life Zero – Schwi Dola – Prisma Wing (PWNGNL-02P) – 1/7 (Prime 1 Studio, Wonderful Works)
It's a great-looking figure of Schwi no doubt but with a price of over ¥29,000, it might be a bit too hard to swallow. If this is going to be the norm for Prime 1 Studio figures, I'm most likely not ordering from them, ever. You can get 1/4 scales for cheaper than that.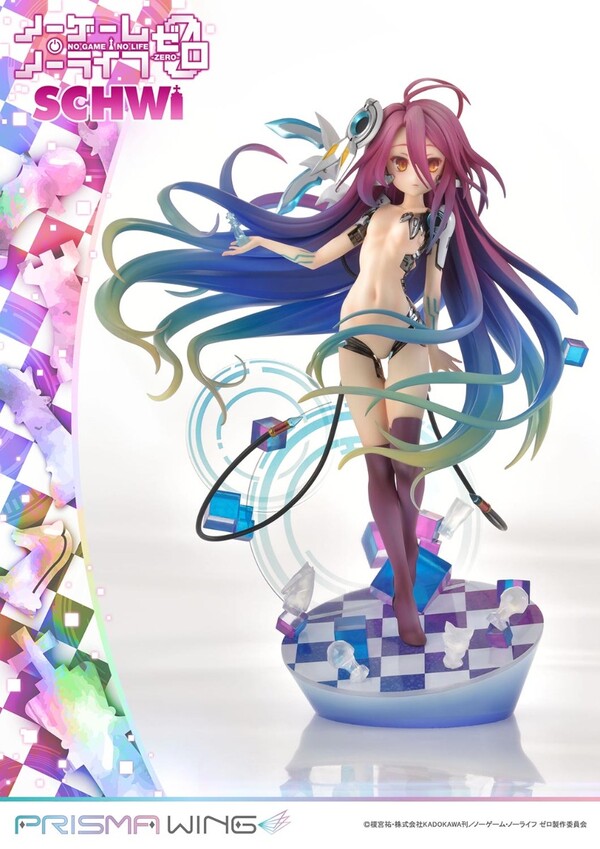 Original Character – Orbit Girls – Entry No.01 Fiona Fullmoon (Vertex)
This is an original character by Nadare and the figure has two variations. The price on the limited version can bleed your wallet dry.
It's a mech girl bunny. Sounds weird but it ticks a lot of boxes. If you can resonate with this figure, then go for it. Vertex does good quality but their pricing can be hard to swallow most of the time.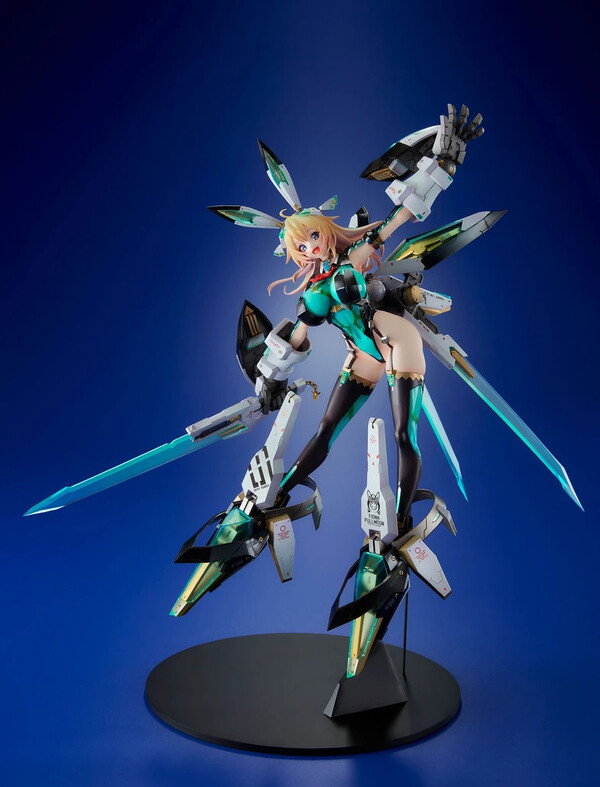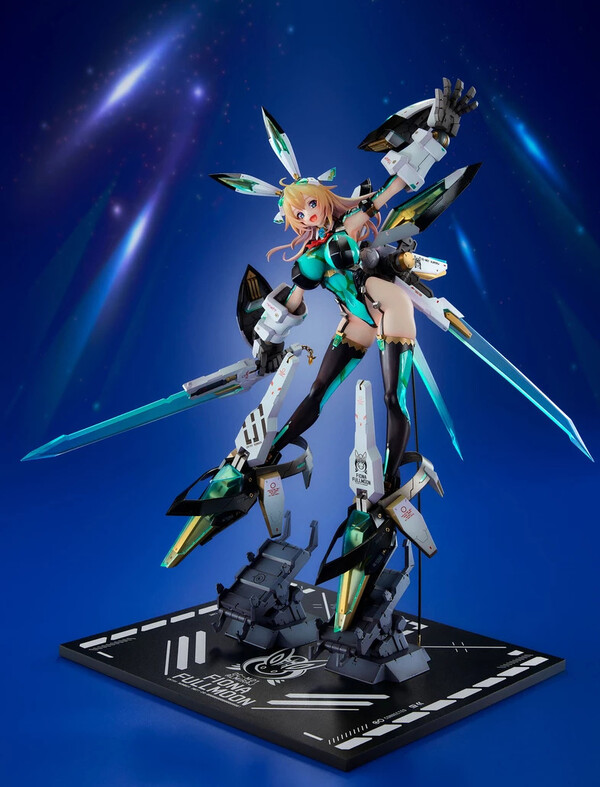 Azur Lane – New Jersey – B-style – 1/4 – Living Stepping (FREEing, Union Creative International Ltd)
Thank god Union Creative is just acting as distributor. Wouldn't want Union Creative touching any of the Azur Lane ship girls. I would have really loved to get New Jersey's bunny figure. However, at a price tag of a whopping ¥66,000, this is not an expense I can justify unless my blog somehow miraculously blows up and becomes a gold mine. Until then, I'll stick to more fairly-priced 1/7 scales and a few Nendoroids every now and then. But if you have the cash to spare, go ahead and preorder.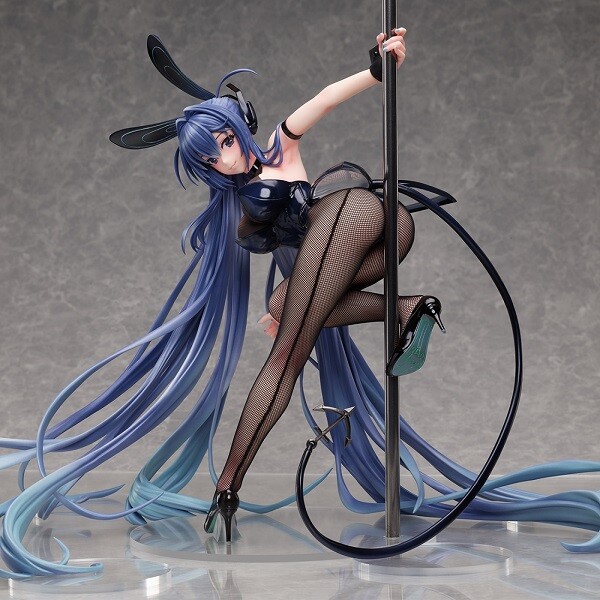 Gensou Bijutsukan – Verse 01 Suishou no Tenshi Aria – 1/7 (Kotobukiya)
This is apparently a new line from Kotobukiya with the tagline:
A series with a tale that expands with music, art, short stories, and figures.
The figure is simply beautiful. I hear some people throwing shade at this figure but I think it looks perfect just the way it is. My only gripe is I wish it was cheaper. It's a little on the expensive side especially since we're used to Kotobukia figures being more fairly-priced. Still, this is a recommended preorder.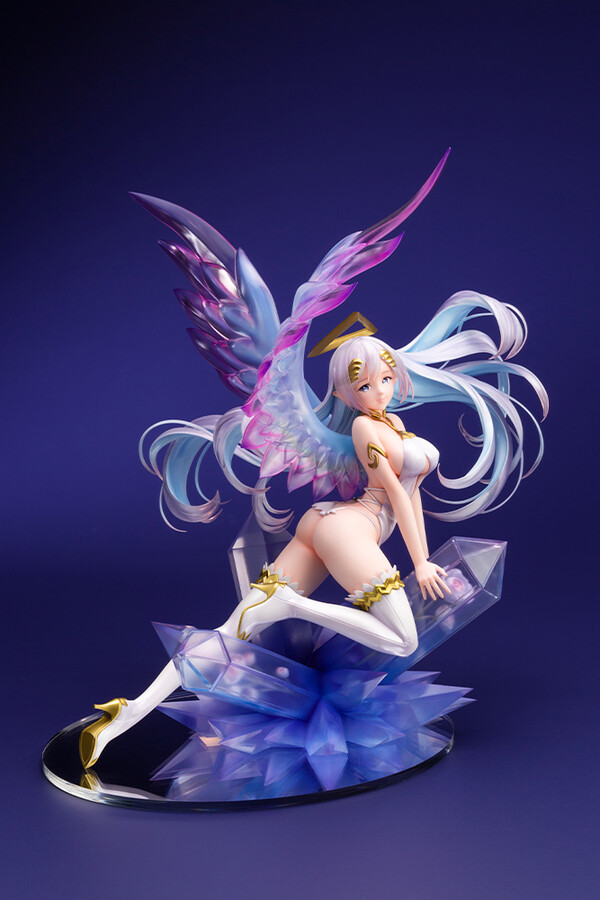 Atelier Ryza 2 ~Ushinawareta Denshou to Himitsu no Yousei~ – Reisalin Stout – 1/6 (Phat Company)
There are plenty of figures of Ryza to choose from so just choose which one you like best or the one that fits your budget. Heck, buy them all if you can. All Ryza figures announced thus far come from reputable manufacturers so they should all turn out great.
This one is great too. Ryza being ever so jolly is great and of course, you can't forget about her glorious thighs. The wet translucent effect of her shirt which reveals the red bra is also a nice touch.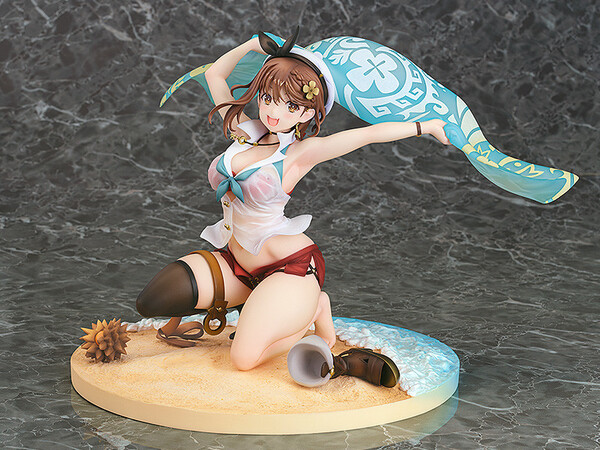 Choujigen Game Neptune – Black Heart – Purple Heart – Baby Doll ver. (Flare)
The images don't look too good but I trust Flare will deliver a good job. You can buy each figure separately if you don't want both or can't spare the money to buy both. Remember, don't preorder anything you can't afford. It's the key to making anime figure collecting a sustainable hobby.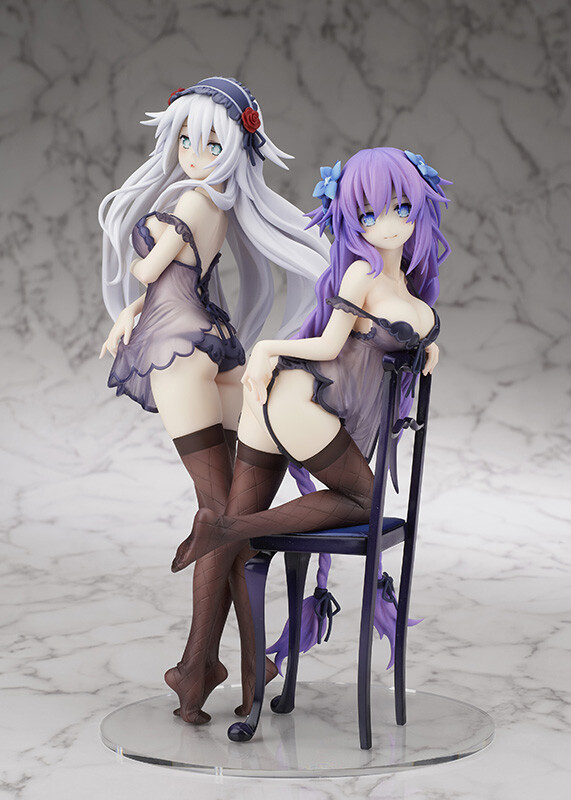 SoniComi (Super Sonico) – Sonico – Dream Tech – 1/7 – White Swimsuit Style (Wave)
I'd still love to get a Sonico figure but a common theme with Sonico releases is that they are a little too lewd for my preferences. Too lewd is a no-go mainly because there's a kid in the household.
Can any manufacturer please do a Sonico figure that is just the right level of lewd? I get that some people like lewd figures but there are some that like Sonico and would prefer a figure that's a little less lewd. If you are eyeing this figure, you'll be please to know that Wave is an excellent manufacturer that produces excellent quality figures.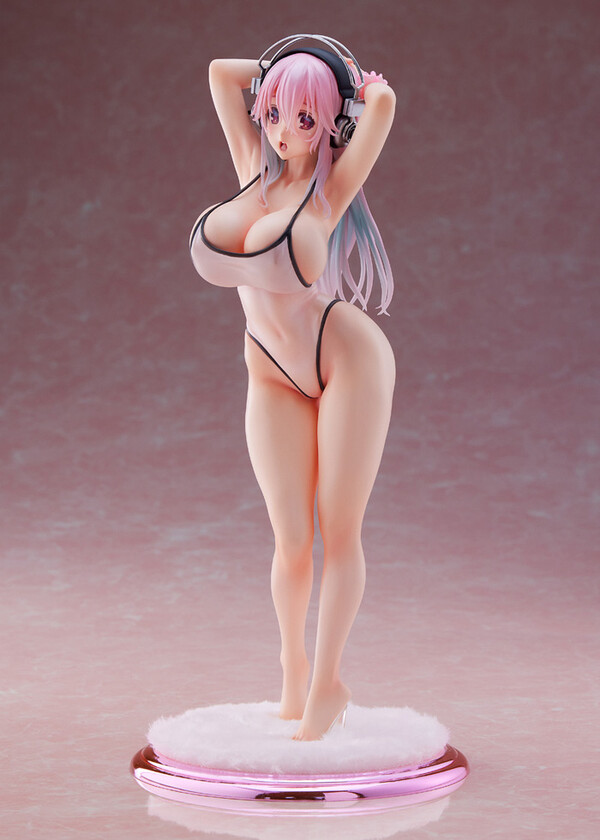 Tengen Toppa Gurren-Lagann – Yoko Littner – B-style – 1/4 – Bare Leg Bunny Ver. (FREEing)
Some collectors were freaking out when GSC listed this figure as being made of "Painted plastic". Rightfully so. There are different kinds of plastics and some are very brittle which makes them a poor choice as a material for anime figures. It's why people hate the 3d-printed garbage. If I find out a figure that I want is made is brittle resin, I'd throw a fit too.
The good news is that GSC did clarify that they just changed the wording and that the figure is still made of PVC. Frankly, I don't see why it even needs to be changed. Clarity on the products that we purchase is better for us consumers.
Getting back on track, here's Yoko Littner in her bare-leg bunny variation. I can't really say if regular bunny figures with fishnets are better than bare-leg bunnies so it just boils down to personal preference.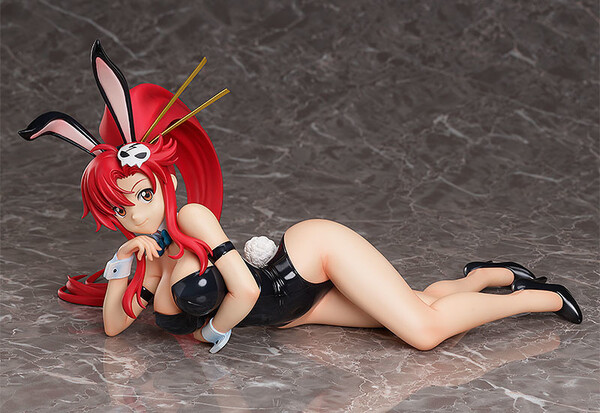 Kaguya-sama wa Kokurasetai?: Tensai-tachi no Renai Zunousen – Fujiwara Chika – Iino Miko – Ishigami Yuu – 1/7 – Christmas Present Ver. (beBOX, Myethos)
I remembered beBOX making the Chizuru Mizuhara Christmas figure. Is this going to be a trend for beBOX figures? Also assuming there are no manufacturing and shipping delays, Chika might come home by Christmas this year. If you want her home by Christmas, choose a shipping option that is fast.
The tiny figures of Yuu and Miko are a nice bonus. They look like Nendoroid Petites — a line that has long since been forgotten.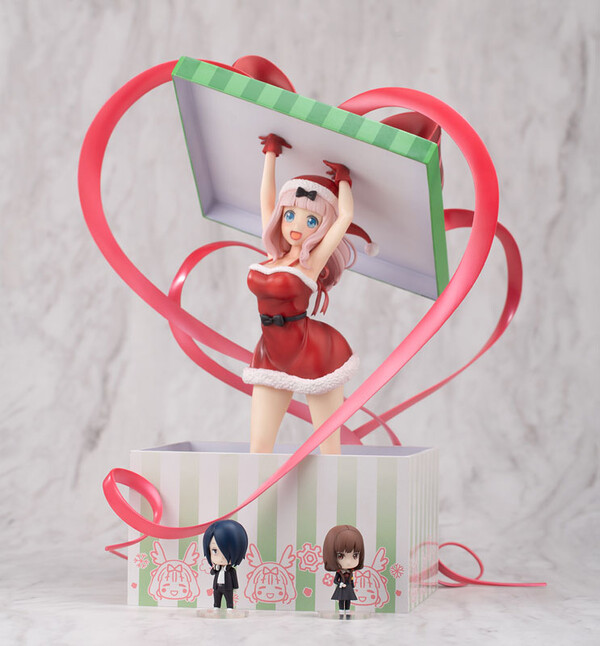 Koukaku Kidoutai: SAC_2045 – Kusanagi Motoko – F:Nex – 1/7 (FuRyu)
I think this is one of the better-looking figures of Motoko that has been announced in the past year. Though I'd still be wary knowing FuRyu figures are known to have some quality issues.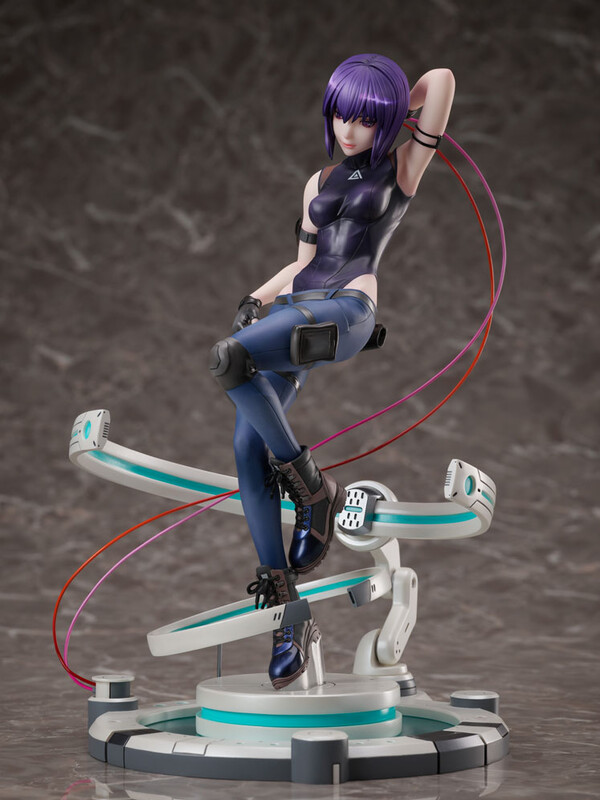 Aa Megami-sama – Belldandy – 1/8 (Hobby Max)
Sure the price is bonkers but this is cheap when you compare it to the market prices of the other Belldandy figures. The figure is huge mainly because of the base but the scale is kind of a letdown since it is only a 1/8 scale. A 1/7 or even a 1/6 scale would have been preferable. What makes this a worthwhile preorder though is that Hobby Max is a very good maker. The figure just looks gorgeous.
Date A Live IV – Tokisaki Kurumi – F:Nex – 1/7 – Shiromuku (FuRyu)
FuRyu must be making a killing out of these kimono figures seeing as they're hell-bent on creating one for every character. To be fair, I may sometimes be too harsh in my takes on FuRyu. While they sometimes have quality issues, they're not the worst of the bunch.
For one, this figure of Kurumi looks great. For those who will order, I hope you all get lucky and receive a product with no glaring issues.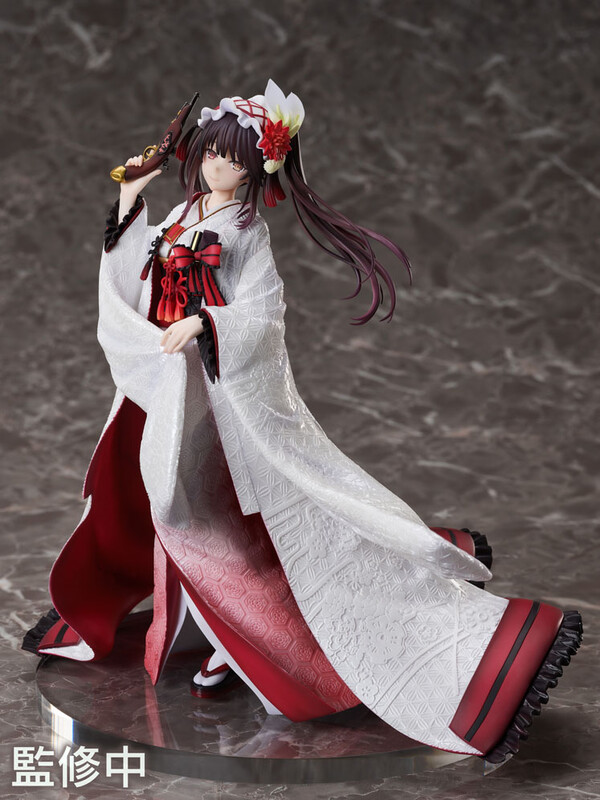 Vampire – Lilith Aensland – Bishoujo Statue – 1/7 (Kotobukiya)
If you got the Morrigan Bishoujo Statue, you might as well get Lilith. This looks great and is fairly priced.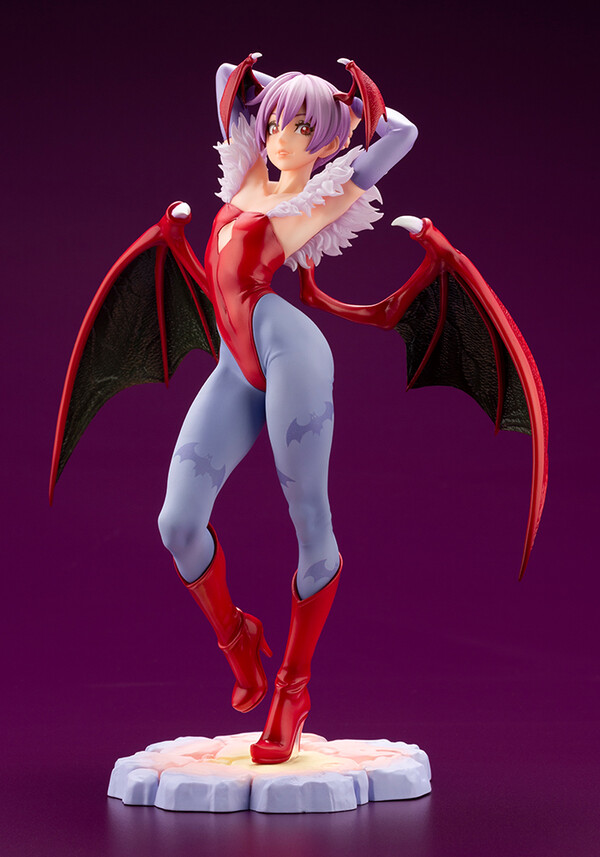 Boku no Hero Academia – Toga Himiko – 1/7 – Villain (Spiritale, Wing)
I'm not a fan of any shounen series so this doesn't really spark anything in me. Not a fan of the facial expression as well. If you are liking this figure though, Spiritale seems like a decent manufacturer because they have ties with Good Smile Company. Don't take my word for it though. I don't own any of their figures.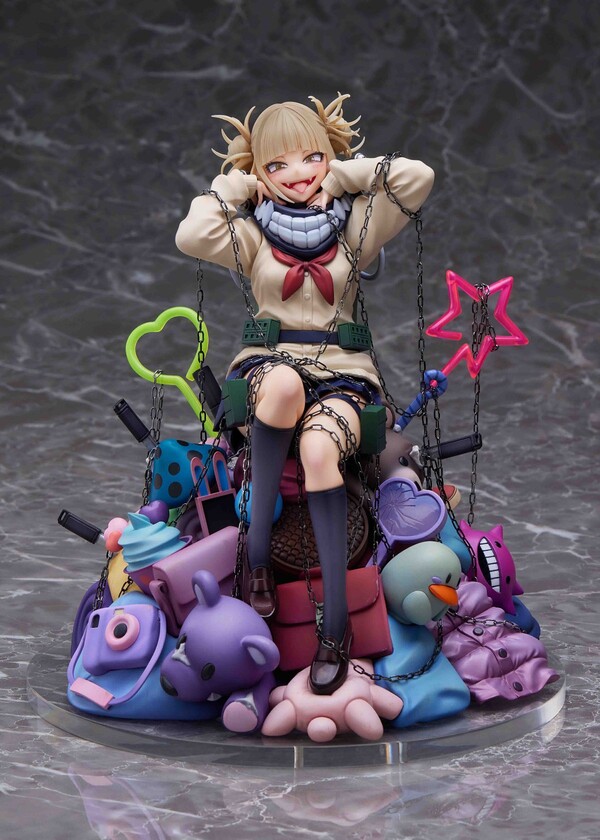 Original Character – Douwa Series – Machino Alice – 1/7 (TB Company)
This is an original character by Nilitsu. And I was surprised to find out that this figure is actually a full cast-off. I wasn't expecting that especially when the clothed version looks quite wholesome. So, color me surprised.
Also, I need to mention that this appears to be the first figure by this company so manage your expectations if you want to preorder.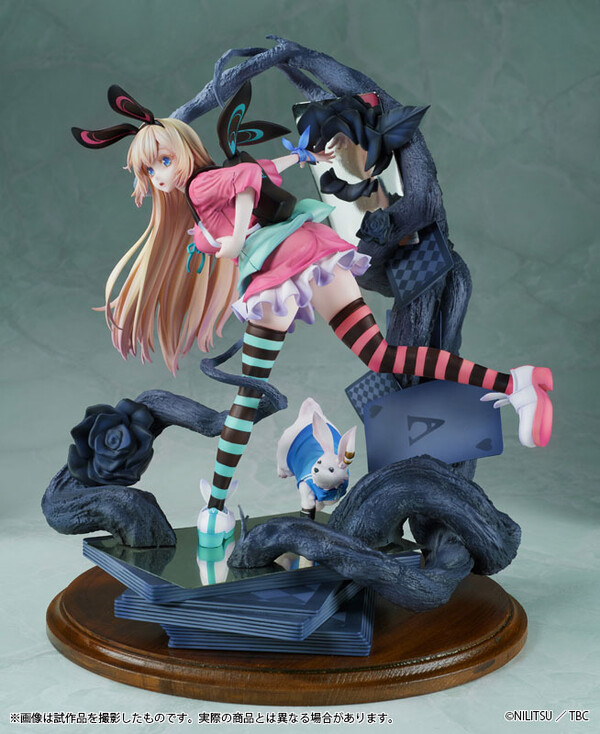 Kuma Kuma Kuma Bear – Yuna – B-style – 1/4 – White Bear Suit Ver. (FREEing)
I guess this counts as the bare-leg version. It's not often the bare-leg version is also a recolored version of the original B-Style figure.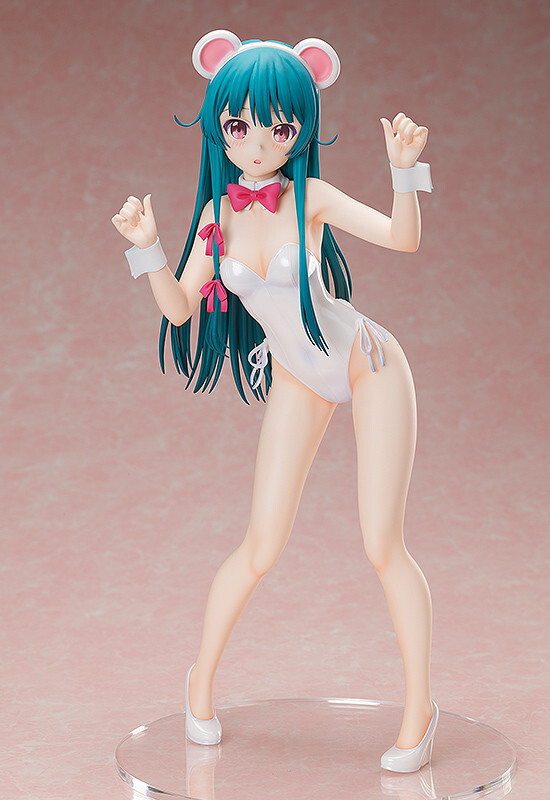 Fate/Grand Order – Altria Pendragon – 1/7 – Ruler (Kotobukiya)
With a stare so cold, Ruler Arturia doesn't feel like the regular Arturia I know. This is coming from someone who no longer follows FGO lore so pardon my ignorance.
The figure itself looks really nice. I'm curious to find out what that sheer cloth looks like in person. Some were pointing out the flat paint on the hair, but all other Arturia figures had flat paint on their hair so that's not really a point of concern here. I'd have to agree though that the price tag on this figure is a tough pill to swallow.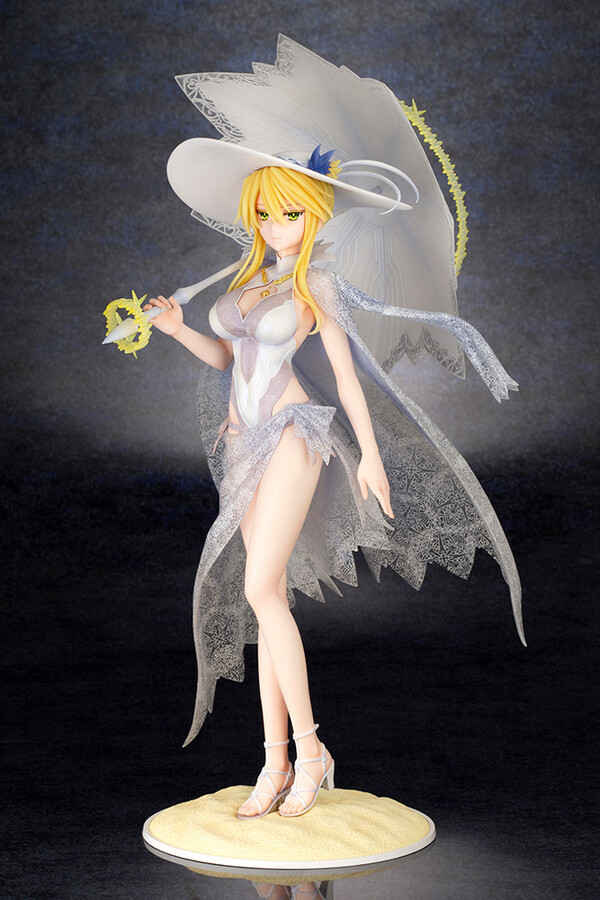 Shokei Shoujo no Virgin Road – Menou – 1/7 (Alice Glint, AmiAmi)
It's from a new anime this season which I have yet to see.
As for Alice Glint, their first figure was just released so I've yet to see feedback on their quality. I trust that AmiAmi won't partner with any shady company though so the future could be looking bright. Alice Glint also has some Senren Banka figures on their lineup. Hope their quality is good so I can look forward to the Senren Banka figures.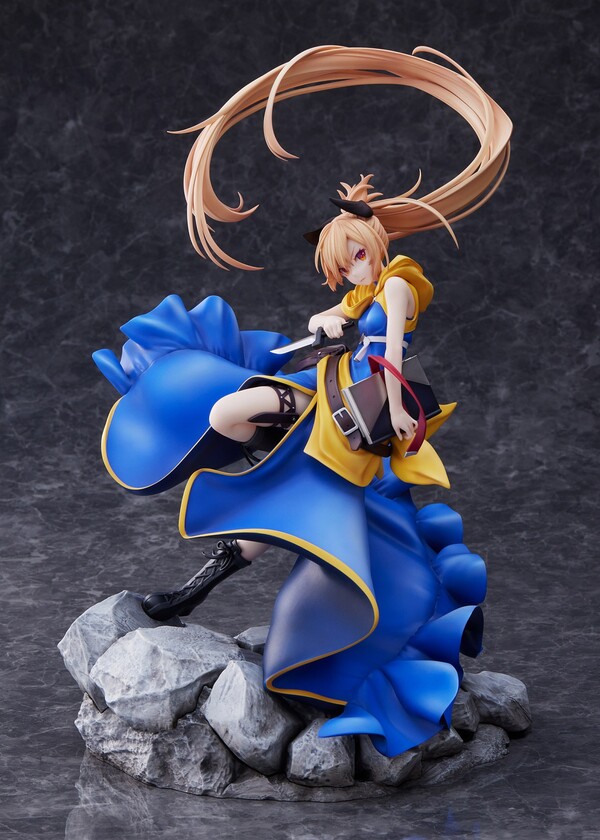 Girls Frontline – AK-12 – 1/8 – Age of Slushies Ver. (Bell Fine)
This figure just looks uninspired. It has a boring flat paint job and the finish looks like prize figure quality. I don't really have any expectations for Bell Fine to produce a high-quality figure. If you want a good figure of AK-12, get the one made by Hobby Max.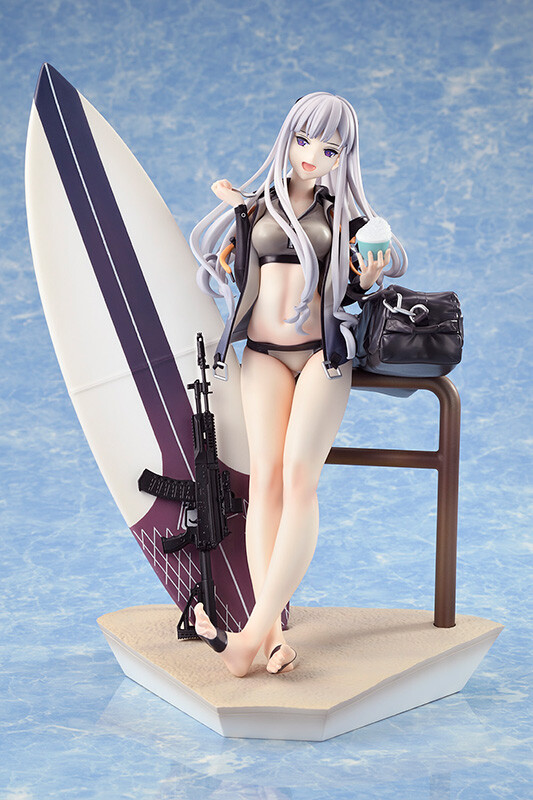 Onmyoji – Shiranui – 1/7 (Wings Inc.)
I know nothing about the game but this figure is just gorgeous. Those fans are huge and adorned with those things that I can only call elemental butterflies. The price will make you flinch though you're almost guaranteed a good quality figure with Wings Inc.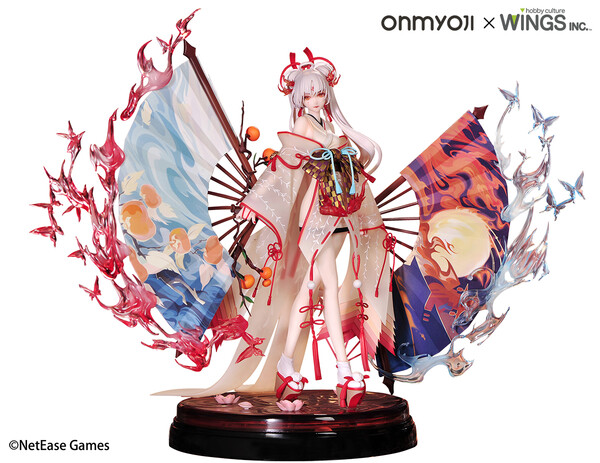 Spy × Family – Anya Forger – G.E.M. – Tenohira (MegaHouse)
It's freakin' smaller than a Nendoroid. Not worth it. Just wait for the Nendoroid or a proper scale figure.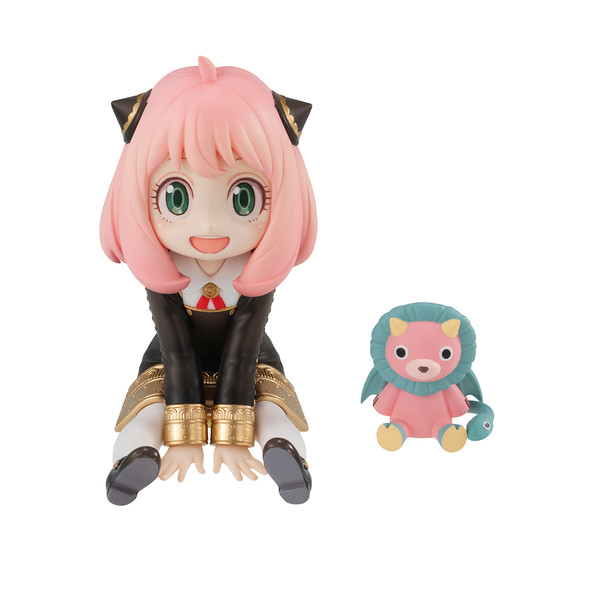 G.A.D – Inu (Myethos)
These next three figures are from the A-Z Series by Neco. Many of his works have already been turned to figures and while I am not exactly very familiar with their material, I can say with confidence that Myethos is an excellent manufacturer. All figures look great and are very fairly priced.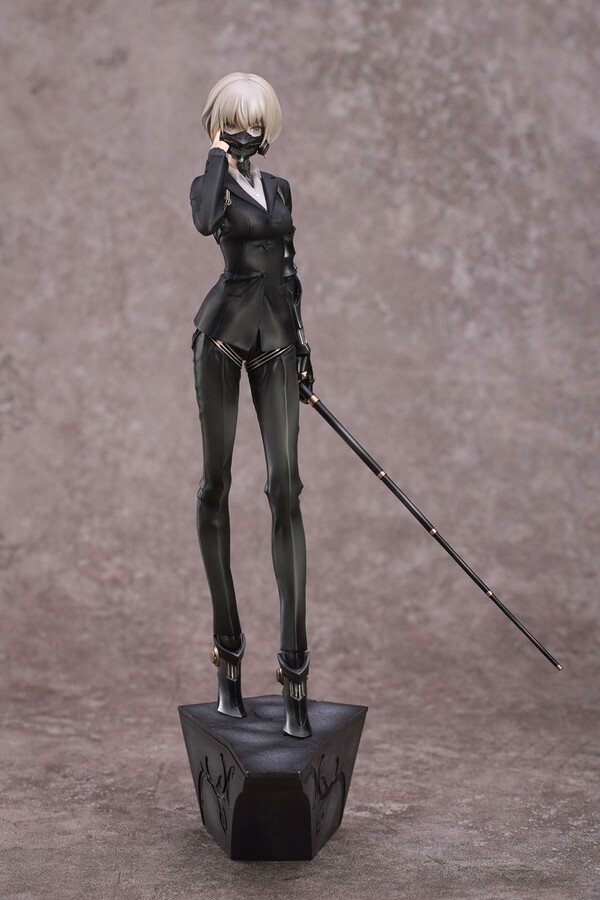 G.A.D – Karasu (Myethos)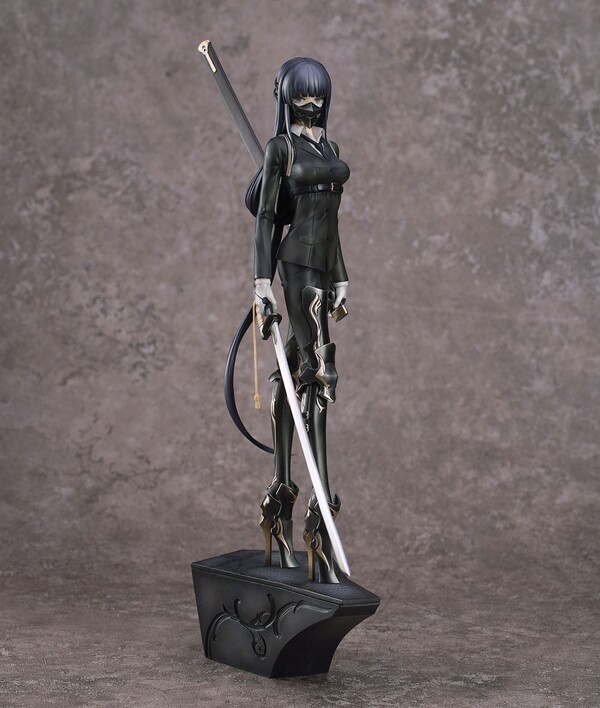 G.A.D – Ten – 1/7 (Myethos)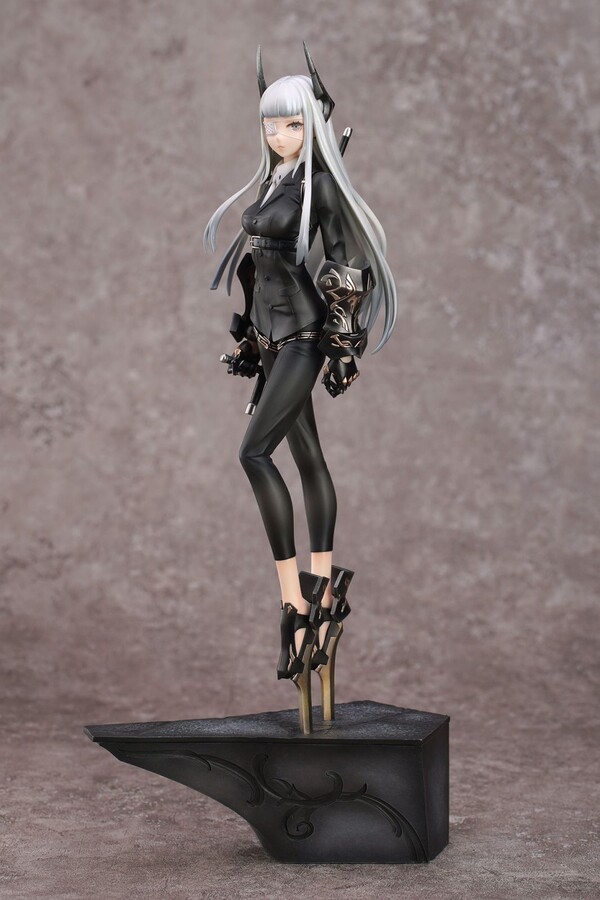 Hanazono Serena – 1/7 (AmiAmi, AniGift)
VTubers are all the rage these days but it's not something I can follow religiously. There are just too many good content creators out there. So many anime to watch, so many games to play, and so much writing to do that my time won't permit following Vtubers anymore. Besides, watching Vtubers in real-time, the content is not subtitled. Learning a new language just to follow VTubers is not my idea of self-improvement.
I just went off on a tangent. Getting back on track, AniGift seems like a decent manufacturer. Also, animal ears and tails are always good in my book. The facial expression is just screaming "must protecc!".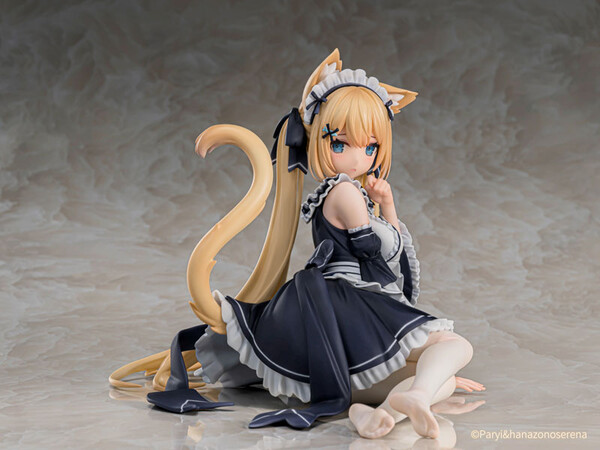 Kanojo, Okarishimasu – Mizuhara Chizuru – 1/7 – Date Dress ver. (Sol International)
Suffice to say, I've lost faith in Sol International. Seems like all their latest offerings look crappy. The colors are flat. What appears to be reddish hues on her hair are reflected from her clothes. The face is off. Overall, it just looks like a poor-quality figure. I've seen prize figures that look better than this. Heck, her dress, is all scratched up. See the second image below. If Sol International allows this level of quality for their prototype, imagine what corners they will cut when delivering the final product.
Do yourself a favor and preorder Mizuhara's figure by Good Smile Company as I did. You'll be paying a tad more but at least you're sure you're getting an excellent figure.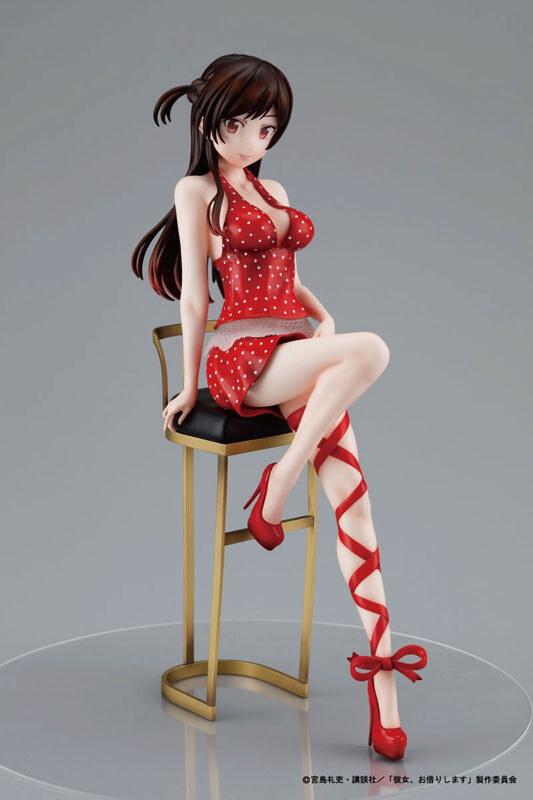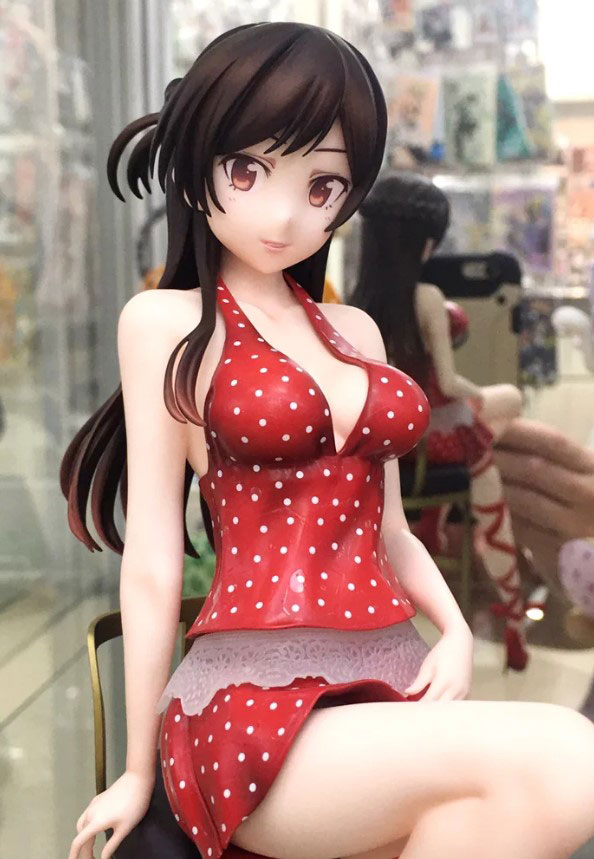 Shokugeki no Souma – Kobayashi Rindou – B-style – 1/4 – Bare Leg Bunny Ver. (FREEing)
Seeing as this is the bare-leg version of the regular bunny figure, it isn't really anything new. I think the biggest asset of this figure is the face. The expression just looks so alive which is not something you can say of most anime figures.
Also, it's great that figure manufacturers started to make figures of characters other than Erina. Now, someone please make a proper 1/7 scale of Alice Nakiri.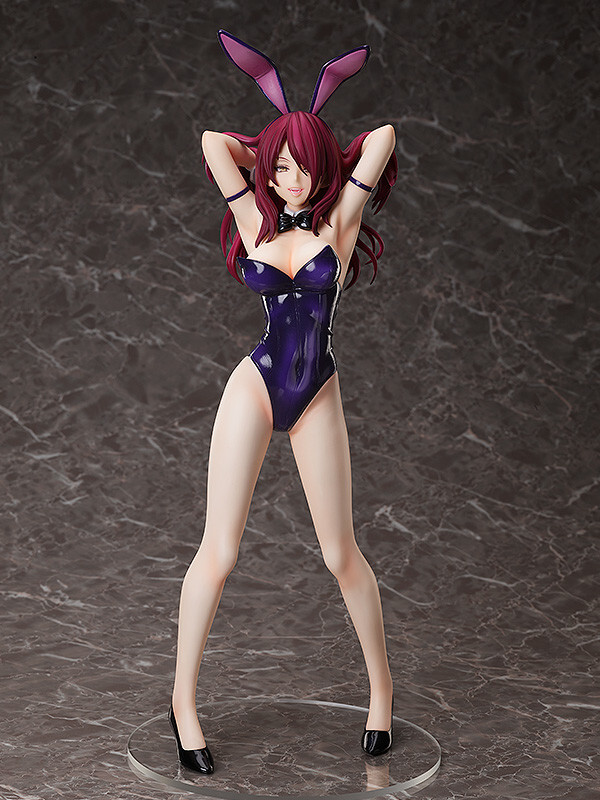 Ookami to Koushinryou – Holo – F:Nex – 1/7 – Alsatian Minzoku Ishou ver. (FuRyu)
It's a different aesthetic from the new Holo figure by Good Smile Company so just choose which one is to your liking or buy both if money isn't an issue. Just a word of advice: GSC > FuRyu.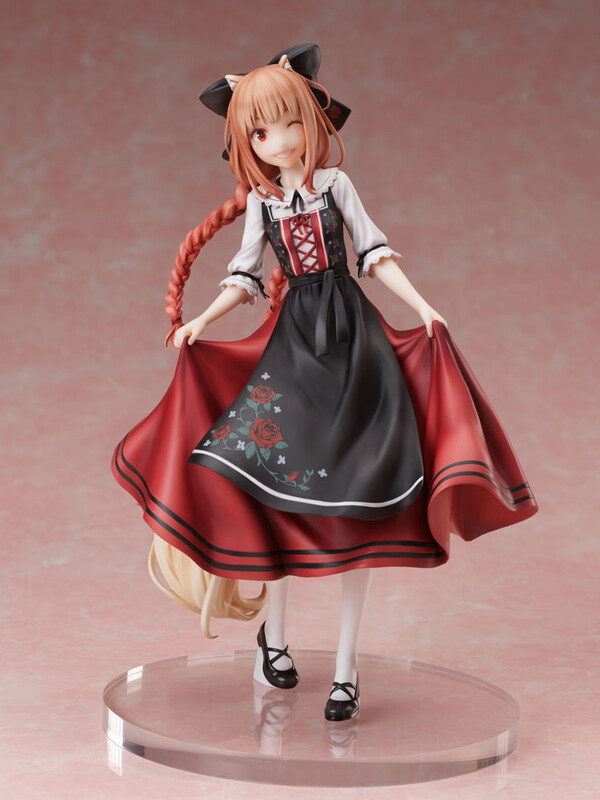 Nia No Rentan Kobo – Lena Masalu Catalina – 1/6 – Astrum Design
It's way too expensive for an unknown character and it is coming from a new Chinese company. If you're interested, I would recommend doing your research before hitting that preorder button.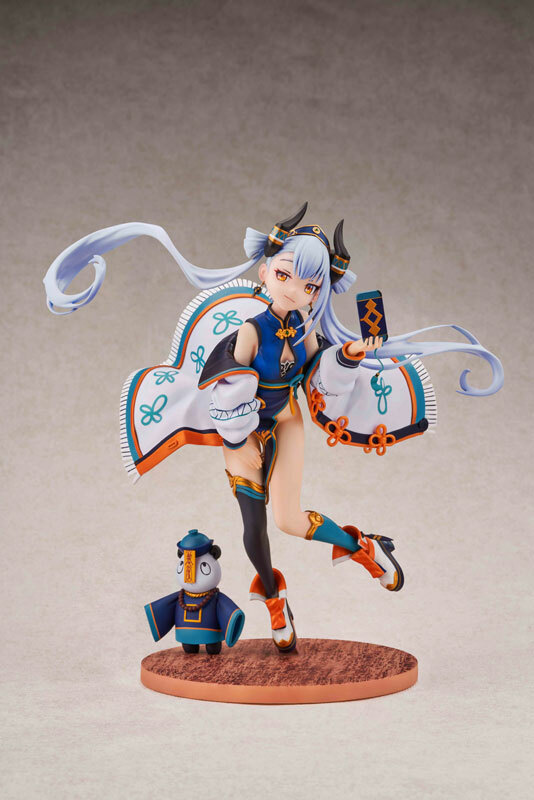 Kidou Senshi Z Gundam – Emma Sheen – Gundam Girls Generation – 1/8 (MegaHouse)
Don't know if bad photography or the figure really looks like a prize figure. MegaHouse needs to take better pictures of their new figures if they want more sales. I also wonder how well these Gundam Girls Generation figures do in terms of sales. I reckon people interested in Gundam would be buying model kits instead of statues of the female cast.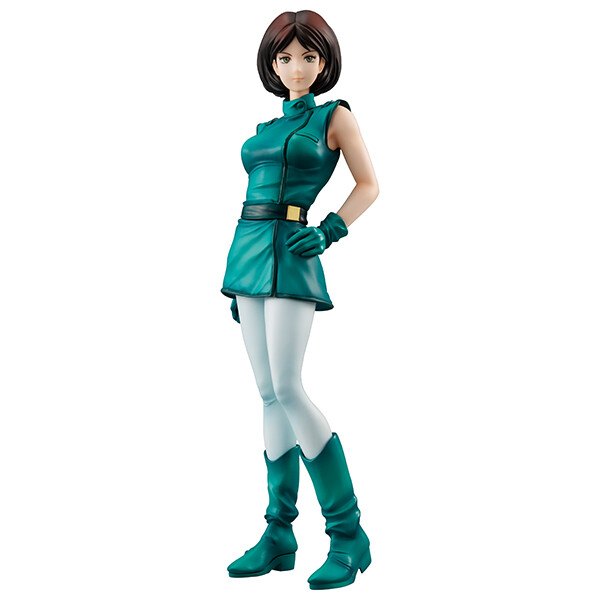 Fate/Extella Link – Altria Pendragon – 1/7 – Knight's PE Uniform Ver., [AQ] (Good Smile Company)
It's pretty cheap for a Saber figure but if you really want a Saber figure you can be proud of, there are so many better choices. I'm not saying this is bad, but it isn't anything special either.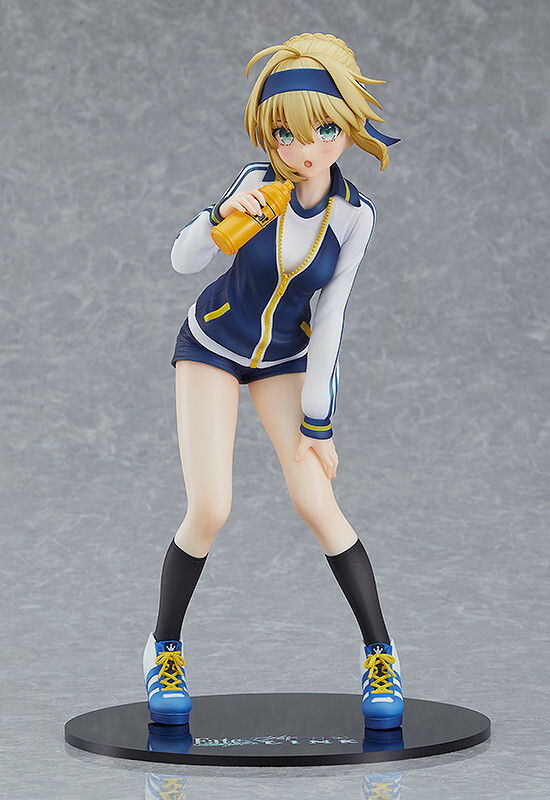 Fate/Stay Night Unlimited Blade Works – Altria Pendragon – 1/8 – Saber, Shiro Dress Ver., Renewal Ver. (Bell Fine)
There are better figures of Saber Lily out there. The main issue is actually the manufacturer. Bell Fine only produces mediocre quality. I'm not even sure why this got a rerelease. It's the same figure but the only difference with this rerelease is that the base has the summoning circle pattern. You don't need to go out on a limb to buy a mediocre figure from Bell Fine. Besides, this is only a 1/8 scale and looks more like a prize figure. May I instead recommend the Saber Lily Golden Caliburn figure?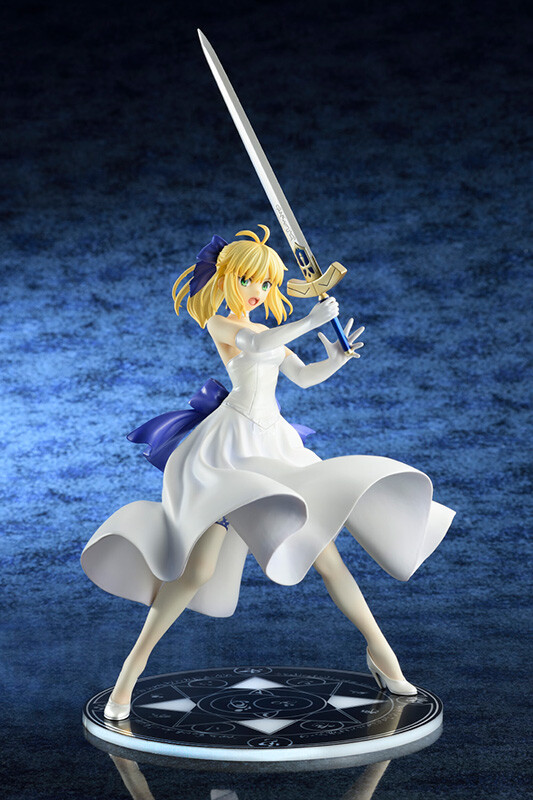 Aharen-san wa Hakarenai – Aharen Reina – F:Nex – 1/7 (FuRyu)
It's a simple figure though I'm still quite surprised FuRyu managed to keep the price this low. I don't know the character but still, I don't like it. Those eyes remind me of those POP vinyl figures that just look dead.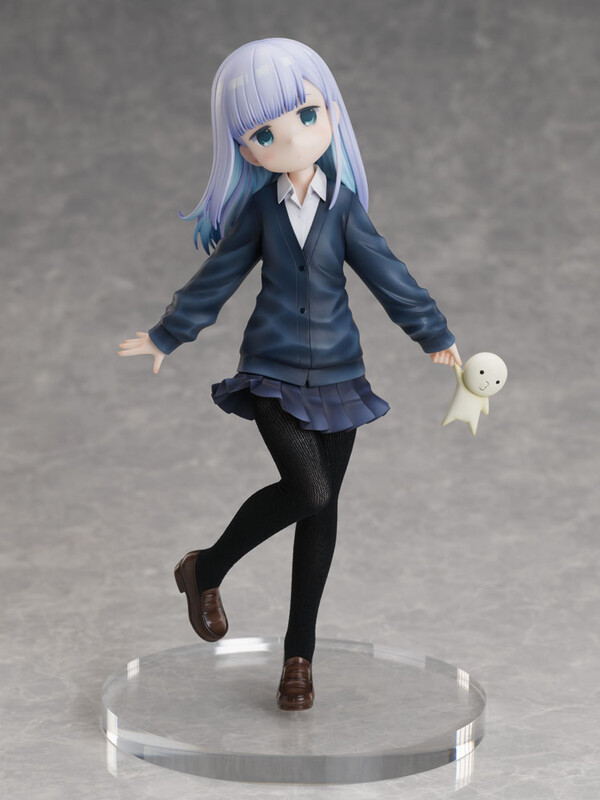 Re:Zero kara Hajimeru Isekai Seikatsu – Rem and Ram – F:Nex – 1/7 – Younatsu no Omohide (FuRyu)
Haven't you been hit with Rem and Ram fatigue yet? I sure have. No offense to Rem and Ram fans. They're great but at this point, we just have too many figures of them it's already too hard to come up with a novel figure design for these twins. Besides, if I'm buying more Rem and Ram figures, it wouldn't be from FuRyu.
There is nothing impressive about these figures. They're so tiny because they're kids and in a sitting pose. Those sparklers look nothing like sparklers. You can only buy them as a set of two figures and they cost a ton of money for two tiny figures. There are many better figures of Rem and Ram so you can just go look for some in the after-market.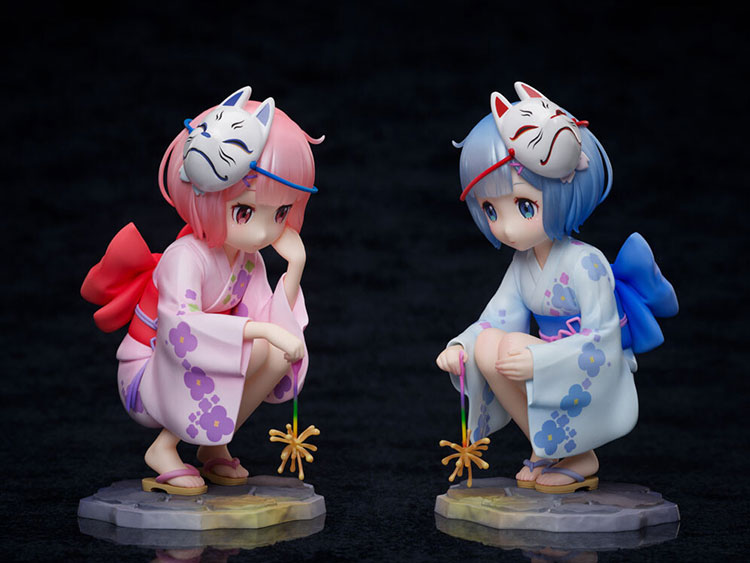 Strike the Blood Final – Himeragi Yukina – F:Nex – 1/7 – Maid ver. (FuRyu)
Is FuRyu making an effort to lower its prices? That's a good thing actually. But I think they didn't quite get Yukina's face. Or maybe it's just because of the expression. Also, please make figures of the other characters already. The show is a freakin' harem and we only ever just get fed figures of Yukina.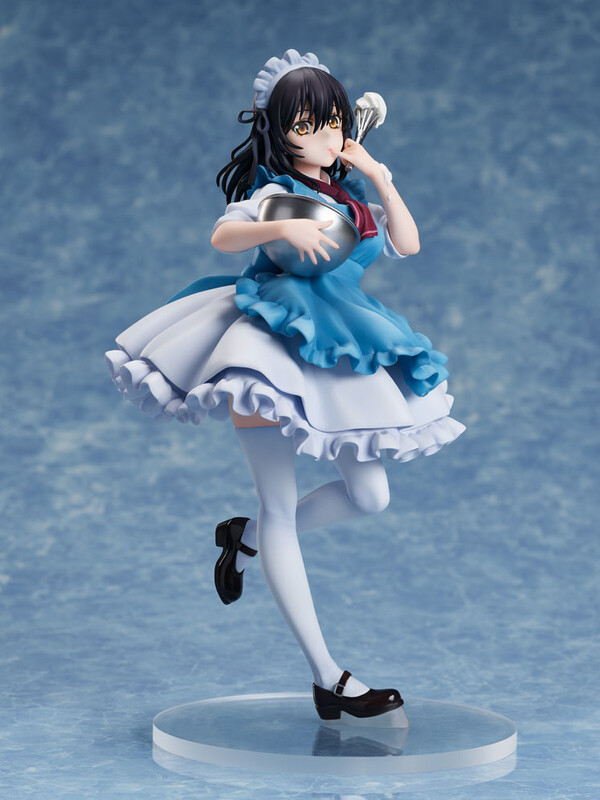 Takt Op. Destiny – Destiny – F:Nex – 1/7 (FuRyu)
There's something about the color red that really makes this figure stand out. The paint job looks flat yet the figure still looks elegant. Red and gold together is a nice theme. Now, if only FuRyu would improve their quality, we'd all be happier. I know I would.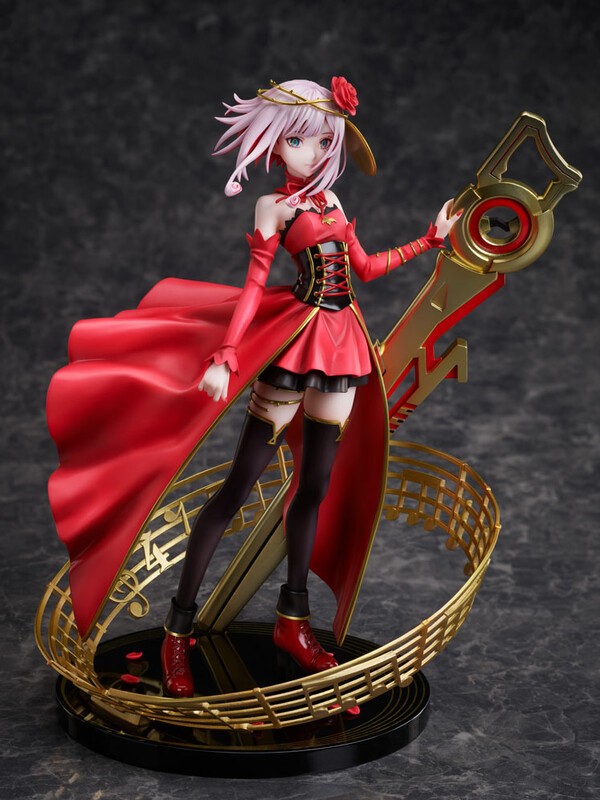 Mawaru Penguindrum – Princess of the Crystal – F:Nex – 1/7 – -10th Anniversary- (FuRyu)
The anime is celebrating its 10th-year milestone with a figure. I've actually seen a few figures of this character but I'm not familiar with the anime. Now that I've looked into it, the anime seemed interested so I might give it a watch.
As for the figure, it looks really heavy with that massive train on her dress. And the price is also massive. At ¥32,000, I'm not sure I can justify it since it doesn't really look exceptional. Maybe I'll change my mind after I watch the show. Or maybe not.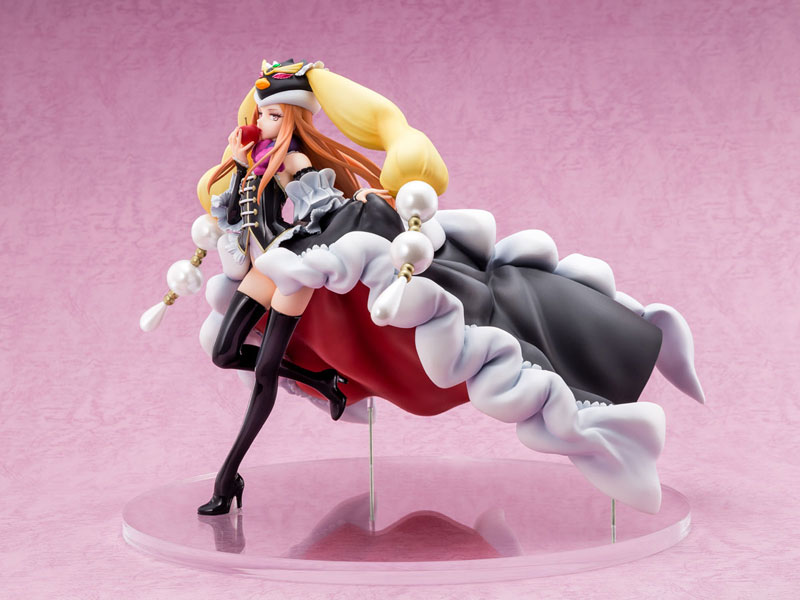 Fate/kaleid liner PRISMA☆ILLYA 2wei! – Chloe von Einzbern – Prisma Wing (PWFKL-2PS) – 1/7 (Prime 1 Studio)
Chloe and Illya seem to have mostly lewd figures. I'm just surprised we're getting a new figure of Chloe and it isn't a lewd one. I think the pose looks weird though. Is she break-dancing? Also, the asking price is insane.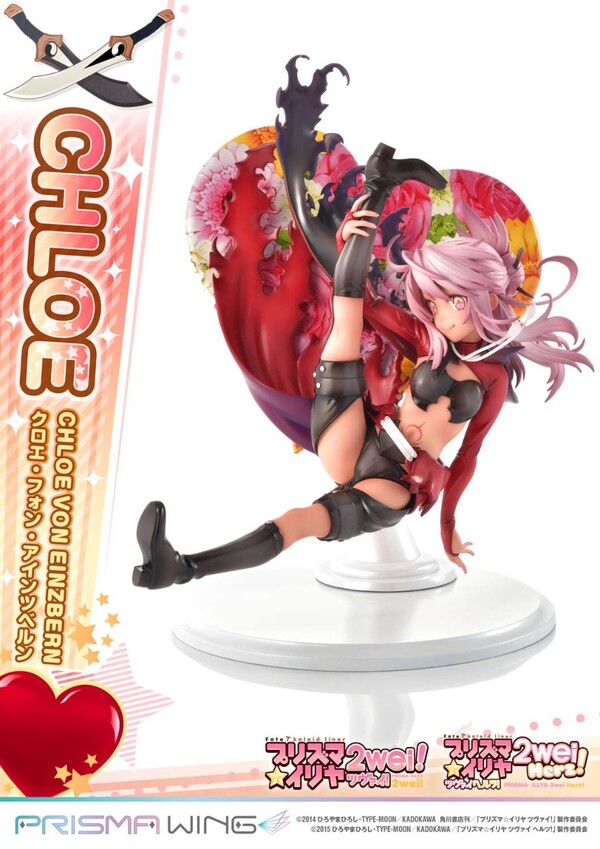 Onmyoji – Senhime 1/4 (Animester)
It's a 1/4 scale but double the price of a 1/4 bunny. To be fair, it has more details than most 1/4 bunny figures. The bunnies rarely come with bells and whistles. And this one even has a unique base. So, assuming Animester does good quality, this might be a worthwhile preorder.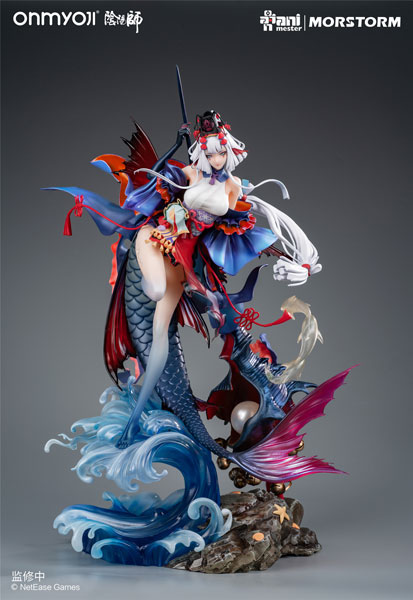 Avian Romance – 1/6 (Wings Inc.)
We're seeing more figures of Avian Romance by Anmi and everything just looks divine. Wings Inc. is also an excellent manufacturer so you can go ahead and preorder this and expect an excellent figure.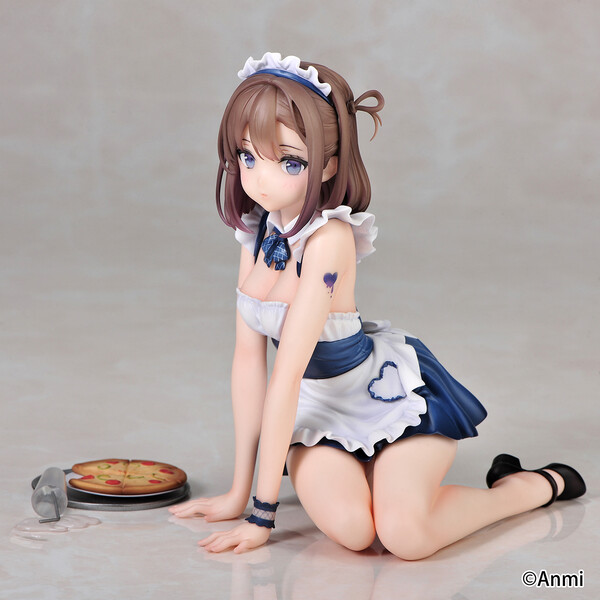 Original Character – Tsuno Musume – 1/5 (Daiki Kougyou)
This is an original character by Shal E and is a cast-off figure. I have to say 1/5 is such a weird scale though so if you are bothered by your figures being different scales, you'll be wary of the not-so-common 1/5 scales. More common scales would be 1/7, 1/6 and 1/4.
The figure looks good but don't expect a perfect product as Daiki Kougyou is usually hit or miss.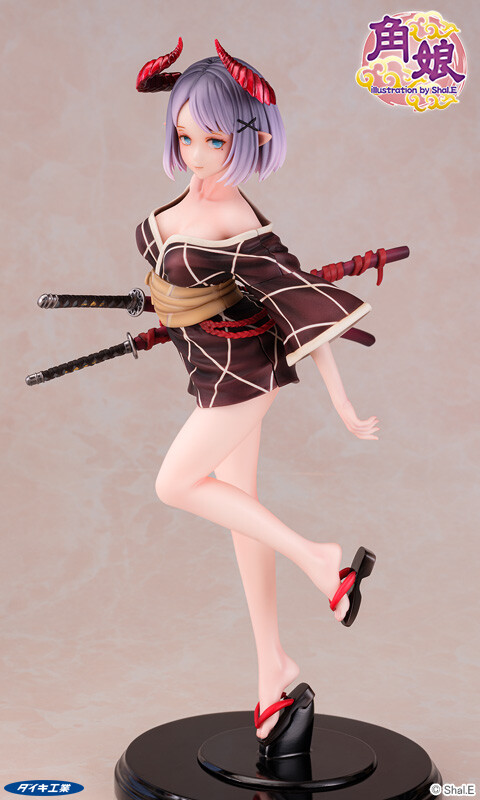 Meemeeko 1/7 (Hasuki)
It's an interesting-looking figure from an unknown manufacturer. These Chinese manufacturers keep sprouting like mushrooms it's becoming too hard to keep track. Some of them could easily be fly-by-night companies looking to make a quick buck by delivering a low-quality product and then disappearing into the sunset. So, always do your research before preordering.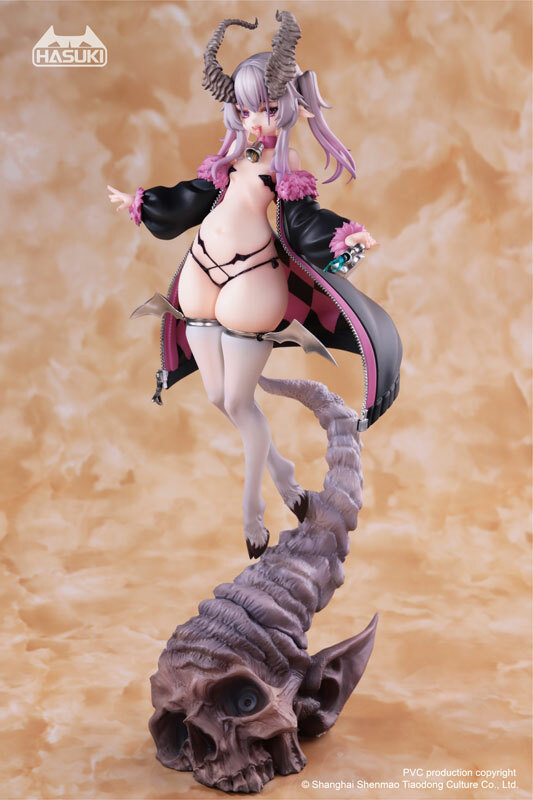 Pilot Oneesan – 1/7 – (Astrum Design)
Interesting concept here — sexy air force ladies. The character was designed by Pawa. Not so sure about Astrum Design's quality since it is hard to get feedback from figures from Chinese companies so I really wish MFC would allow Chinese companies to be listed. After all, what good is a database if it doesn't list everything?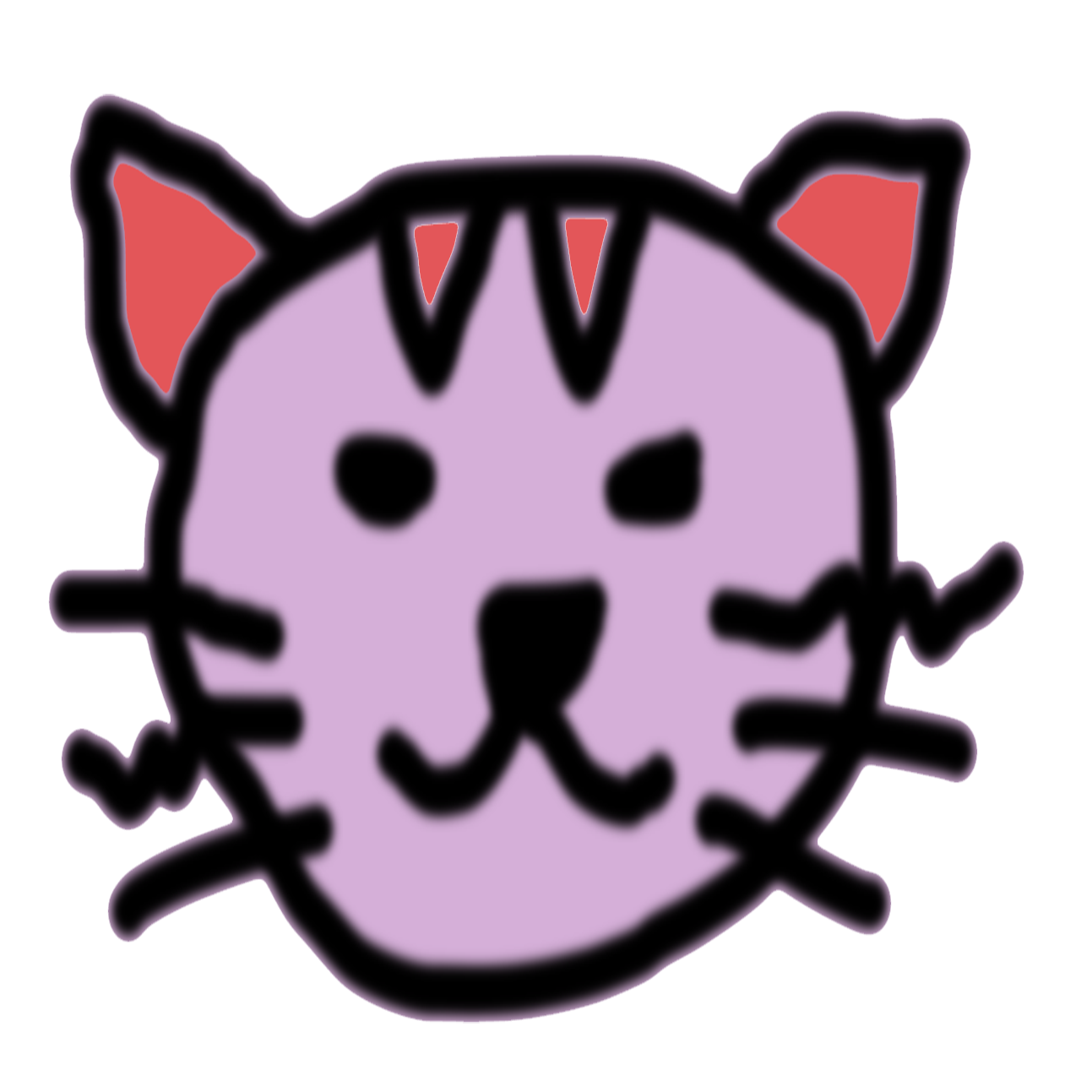 I started the NekoFigs blog in January 2021, 5 years after I've started collecting anime figures. It all started with one humble prize figure of Saber Lily which was bought on a whim. Now, I face the big problem of how to deal with over 200 empty boxes.