Not a lot of good picks this week. FuRyu has been dishing out a lot of preorders and Union Creative has a few. Seasoned figure collectors know to avoid these manufacturers. Top picks this week are Alter's Honolulu, Kotobukiya's Barbara from Genshin Impact and Hobby Max's Xayah from League of Legends.
Shikkaku Mon no Saikyou Kenja ~Sekai Saikyou no Kenja ga Sara ni Tsuyoku Naru Tame ni Tensei Shimashita~ – Iris – 1/7 (Medicos Entertainment)
Is it weird that I haven't watched the anime yet? I have some people hyping it. The figure looks great with just the right amount of underboob. I should probably watch it this week. Might end up preordering this one if the show is good and the character is lovable.
EDIT: I've seen a few episodes. It's crap. Not saying the manga is not good because I haven't read it. But the anime is really just crap (based on two episodes). Shame the figure looks great but I cannot justify a purchase for a character I have no attachment to. If you like it, you can go and preorder since Medicos quality is okay.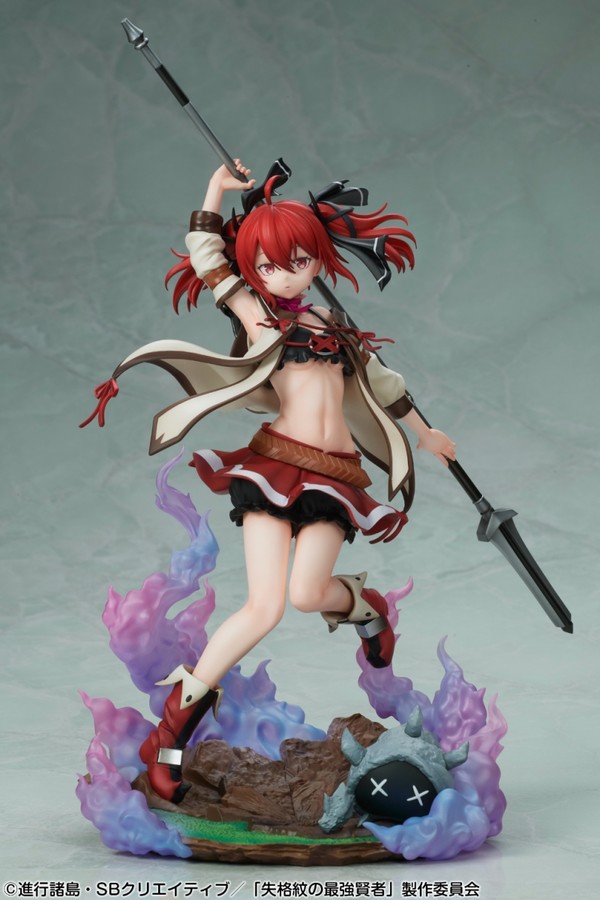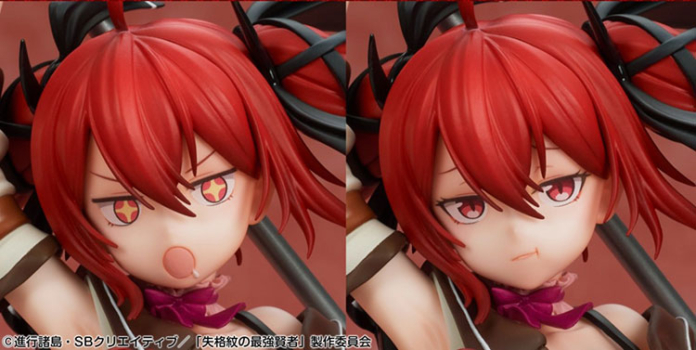 New Danganronpa V3: Minna no Koroshiai Shingakki – Akamatsu Kaede – B-style – 1/4 – Bunny Ver. (FREEing)
I really wish FREEing made bunny girl figures in more affordable 1/7 scales. Display space is in such short supply that I can never justify a 1/4 scale purchase. But that's just me. If you like 1/4 scales, go for it though it is upsetting that FREEing has been increasing the prices on bunny girl figures. High gas prices are already killing us, the last thing we need is a price hike on PVC waifus.
Danganropa is such a popular franchise that the price of this one will definitely soar in the aftermarket. It's a sad state of affairs when you are forced to pay excessive prices because you don't have much of a choice knowing after-market prices will be worse.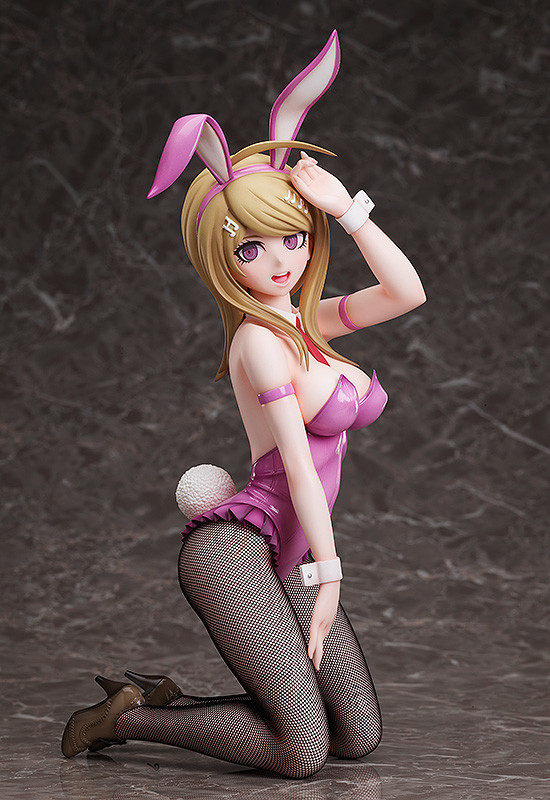 Vocaloid – Hatsune Miku – 1/7 – With Solwa (Good Smile Company)
Apparently, this is a collaboration with COCOLLABO and their apparel brand SOLWA, It's a unique figure only because her hair looks like water. That's definitely something new. The clothes might be a little too shiny for my tastes. The price is on the steep side too. I feel like I've been saying that for all new figure preorders.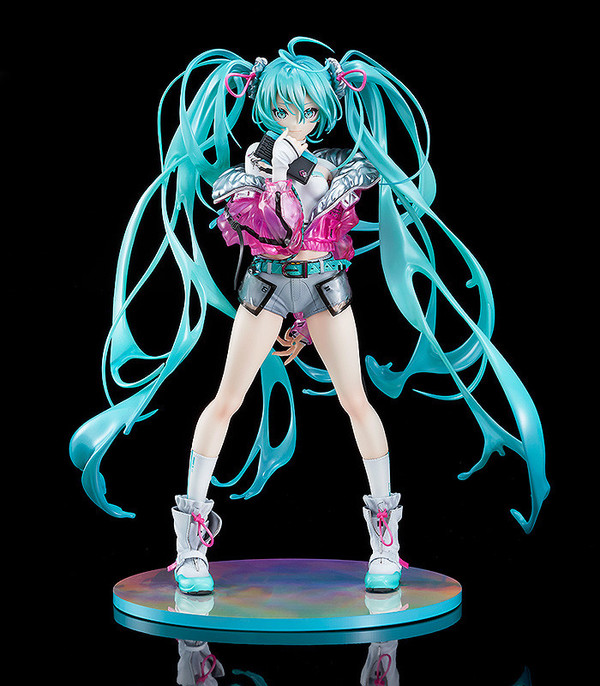 Piapro Characters – Hatsune Miku – Takene – F:Nex – 1/7 – Miku With You 2021 (FuRyu)
FuRyu's prices are highway robbery, especially considering their quality is mediocre at best. I ain't paying over ¥30,000 for any FuRyu figure. Not to mention, the colors are pretty dull. Sure, there are a lot of details but don't expect a perfect product. F:Nex is not a big upgrade over FuRyu's prize figures. If you want a better and cheaper Miku figure to preorder, try the one above. Or search in the aftermarket, there is no shortage of good quality and fairly-priced Miku figures.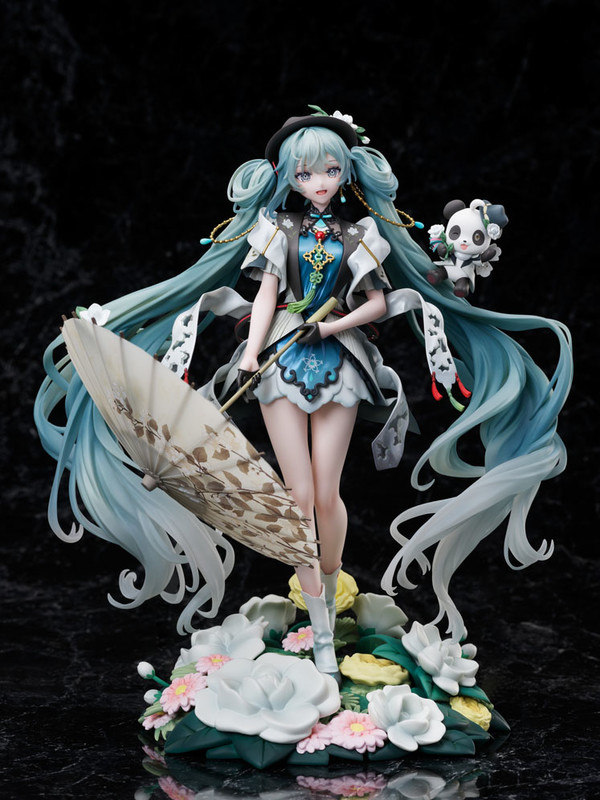 Gotoubun no Hanayome ∬ – Nakano Yotsuba – F:Nex – 1/7 – Shiromuku (FuRyu)
I have yet to find a figure line for the quintuplets that I wanted to go for. So for now, I remain to be a collector without any of the Nakano's. If you've been following my preorder roundup, you should know by now that FuRyu is always a no-go for me. Naturally, I won't commit to a line of five figures from a company that I know produces overpriced and mediocre figures. If you argue that Alter is also overpriced, you at least know you're getting superb quality.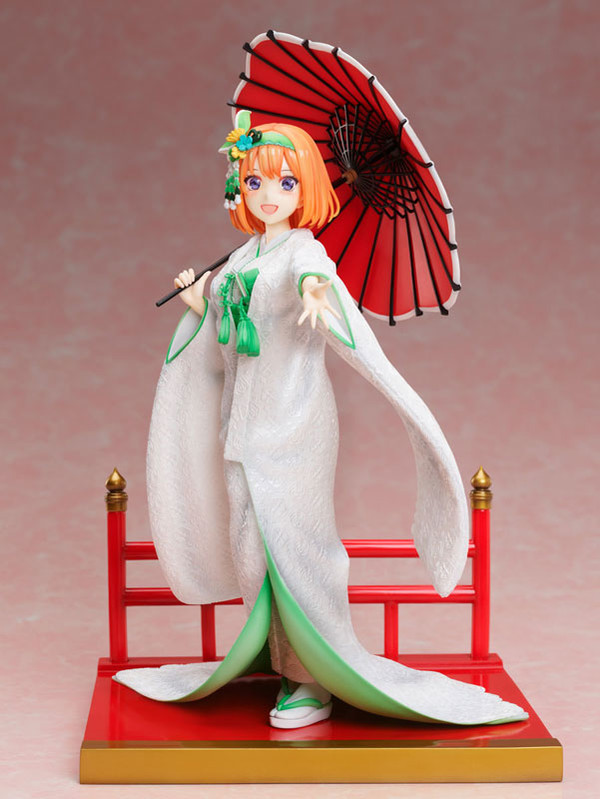 Azur Lane – Honolulu – 1/7 (Alter)
I was thinking I'd just get Wave's Honolulu figure in her 'Among the Stalls' skin but there's been no update on that one for over a year so might as well assume that it will never see the light of day. I preordered this one instead and chose to go with the Lightweight version. The lightweight version costs around ¥20,000 which is already mighty expensive for a simple figure but the regular version with the rigging adds ¥14,000 to the price tag making for a whopping ¥34,000. I don't think the rigging is worth that much when it'll just make the figure take up more space. I just want Honolulu.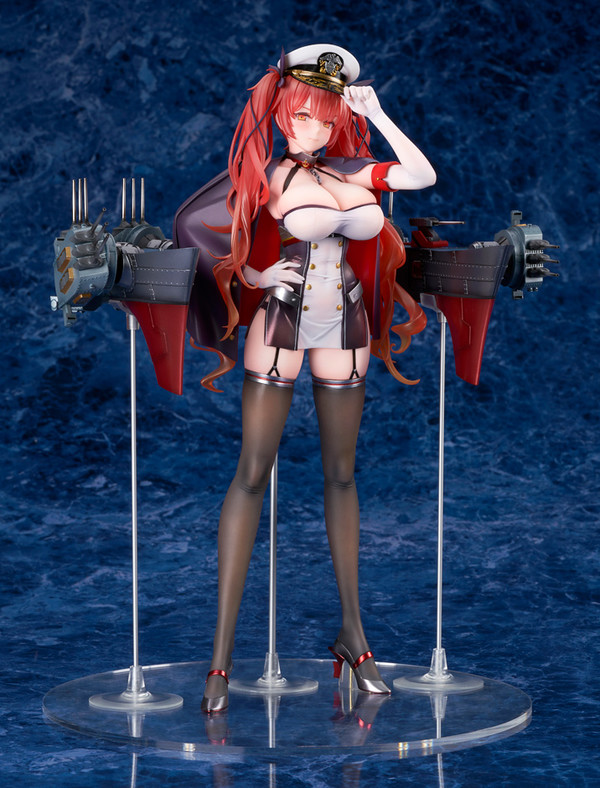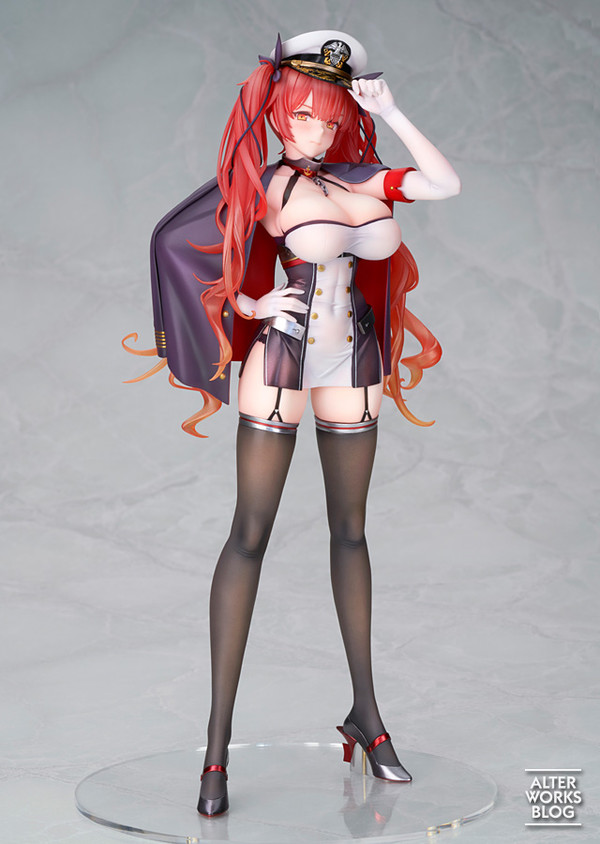 Genshin Impact – Barbara Pegg – 1/7 (Kotobukiya)
Didn't know Barbara had a last name until I saw this figure. Sure, it makes sense they'll have last names but Genshin Impact does have some character that do not have full names. I still hate that they changed some of Barbara's voice lines. Her original voice was fine. Heck, it was leagues better. As for the figure, it looks great but it is a helluva lot more expensive compared to most of Kotobukiya's releases and I'm not sure I dig the musical score thingie. I think this is one of those cases where less is more.
Speaking of Genshin Impact, I recently unboxed APEX's figure of Klee. Check it out when you can.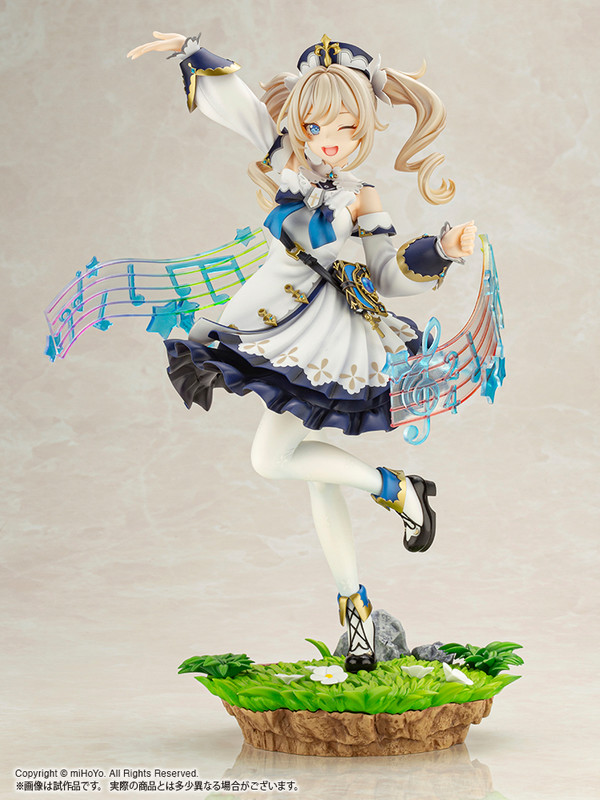 League of Legends – Xayah – 1/7 – Hobby Max
Hooray for more League of Legends figures. This figure of Xayah is a stunner and is a recommended preorder. The last figure from League that went up for preorder was Zoe and that was kind of underwhelming. Just look at the exquisite details on the feathers on this one. Everything just looks great.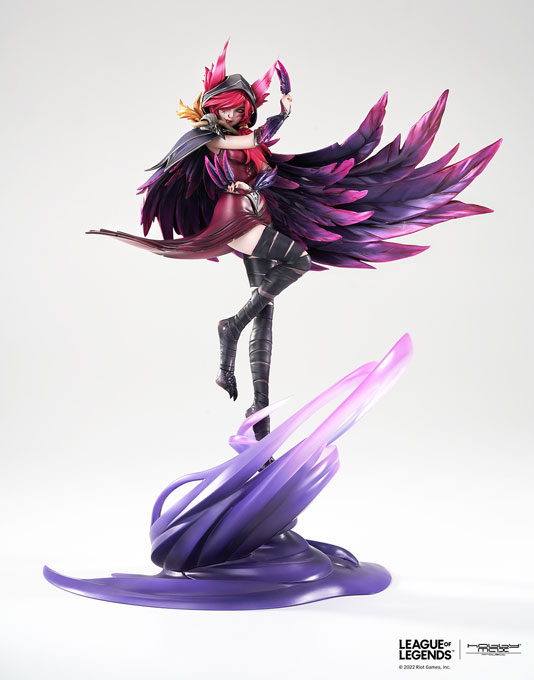 Kidou Senshi Z Gundam – Haman Karn – Gundam Girls Generation – 1/8 (MegaHouse)
Someone should really tell MegaHouse not to use plain white backgrounds for their promotional photos. Even if they produce good quality figures, if the presentation is not good, then people won't be buying it. This is a reissue but you can actually get her for cheaper in the after-market. Don't know why MegaHouse would do a rerelease when there isn't much demand.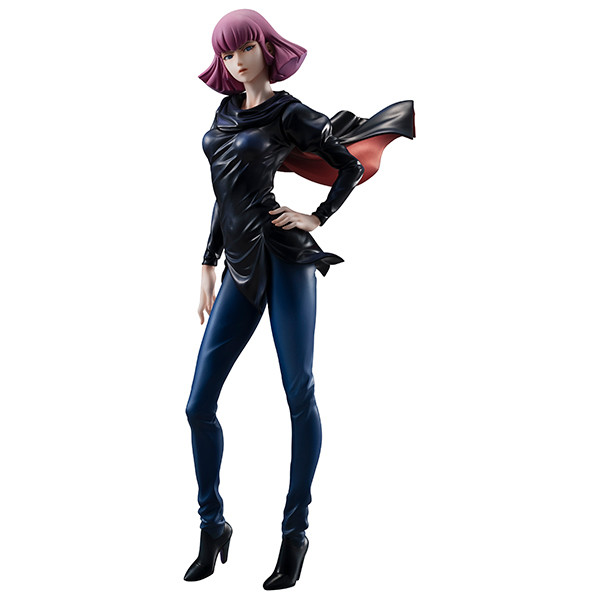 Assault Lily Bouquet – Shirai Yuyu/Hitotsuyanagi Riri – F:Nex – 1/7 (FuRyu)
A lot of FuRyu on this roundup and not exactly ecstatic over the fact. These are also the first scale figures for Assault Lily Bouquet. I'm not exactly a fan of the show. I dropped it after just two episodes. Not saying it's bad but it's just not my cup of tea. The pricing on these ones are not as bad in comparison with other F:Nex figures. If you want to preorder, just be aware that FuRyu only delivers mediocre quality. Expect some flaws here and there like poor sculpt and paint issues. Also, the faces don't really look good.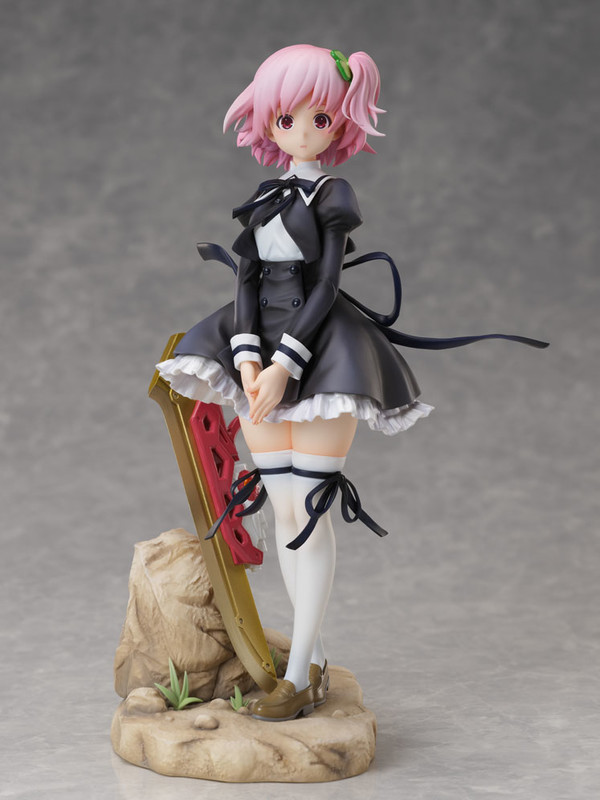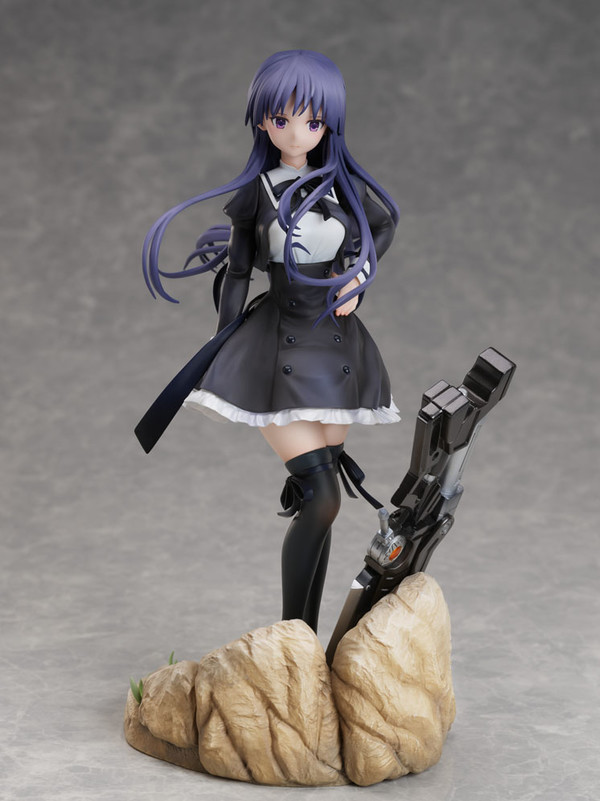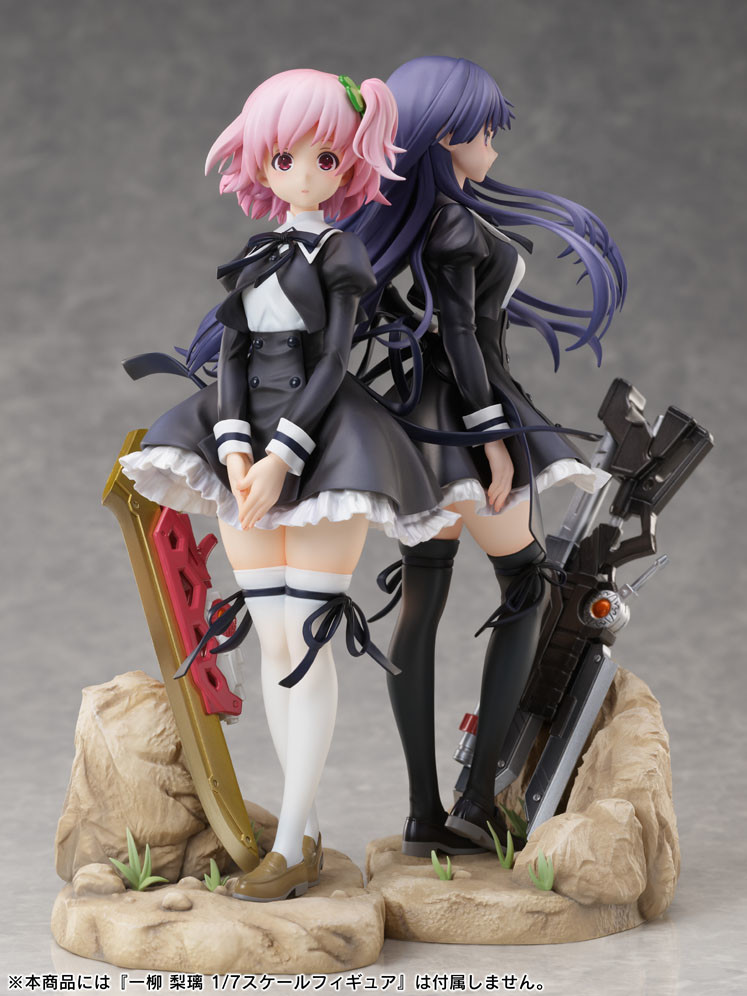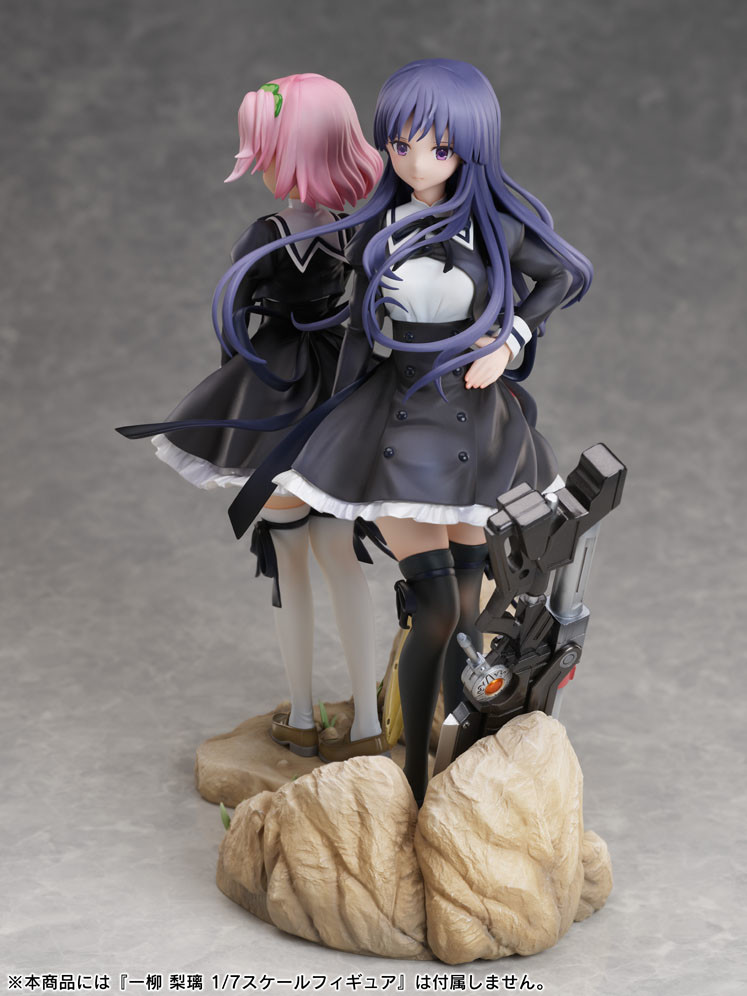 Original Character – Kinshi no Ane – Swimsuit Ver. (Union Creative International Ltd)
At first I thought this was Chizuru but it is apparently an original character by 92M. Love the artworks. I dig the glasses look.
As for the figure, I don't have high hopes for Union Creative. From the prototype, I can already tell that the skin will have the same prize figure level quality seen on other Union Creative figures. Better put your hard-earned money on a better company. Also, I was wondering why the figure has armbands when the original art doesn't. I guess they had to hide the seams when putting together the figure.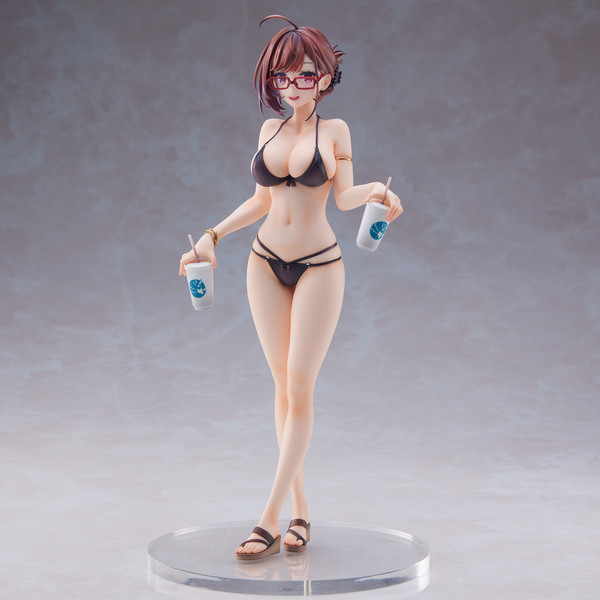 Re:Zero kara Hajimeru Isekai Seikatsu – Rem – Wedding Ver. (Union Creative International Ltd)
There is no shortage of good Rem figures in the after-market. Just get a better one and don't bother with anything from Union Creative.sucks.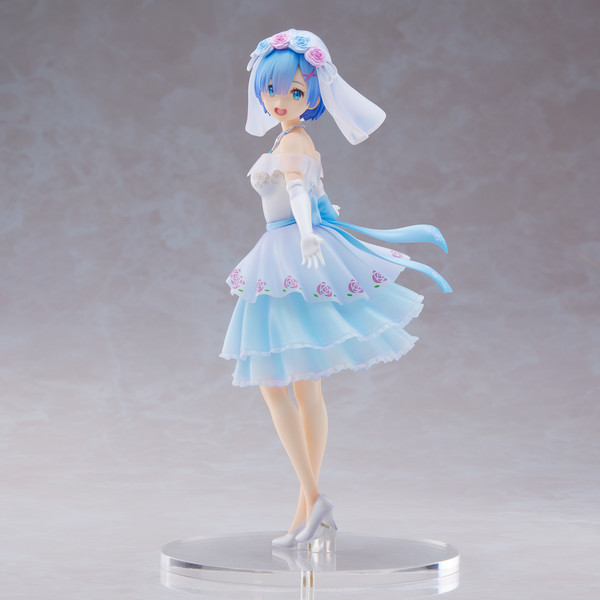 THE iDOLM@STER Million Live! – Nanao Yuriko/Mochizuki Anna – 1/8 – Seichou Chu→LOVER!! (Kotobukiya)
These two are some of those figures that you need to get both to really appreciate their charm. The heart effect thingy will be included with Yuriko Nanao. Getting them both will set you back around ¥28,000 but that's already on the low end considering figure prices as of late.
Orders via Kotobukiya Online Store for Nanao Yuriko and Mochizuki Anna will come with a limited edition faceplate.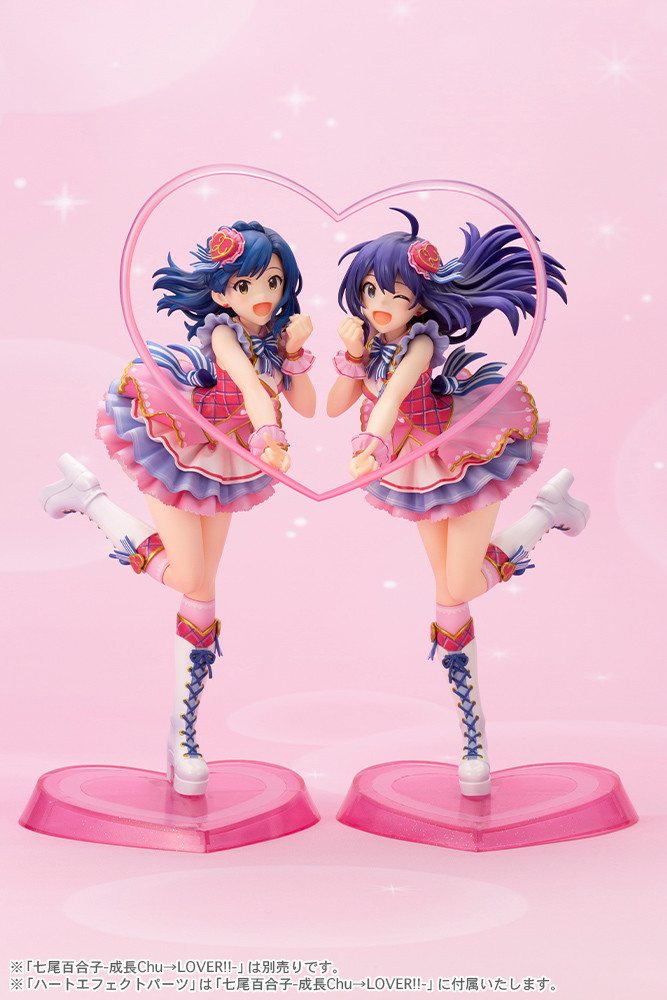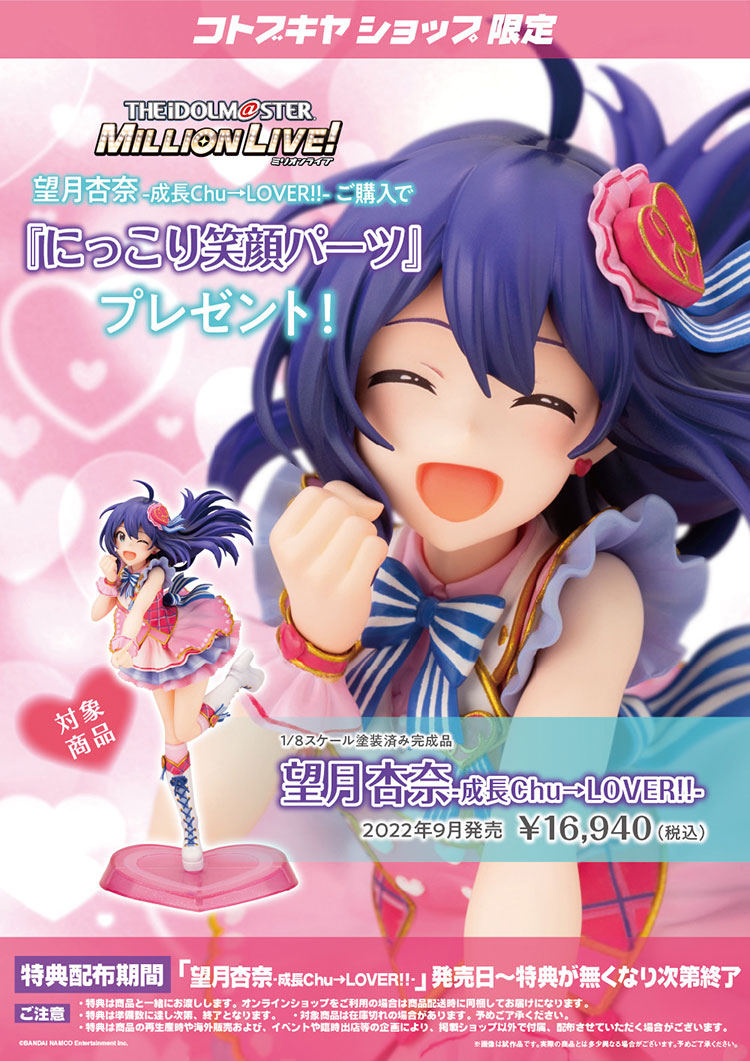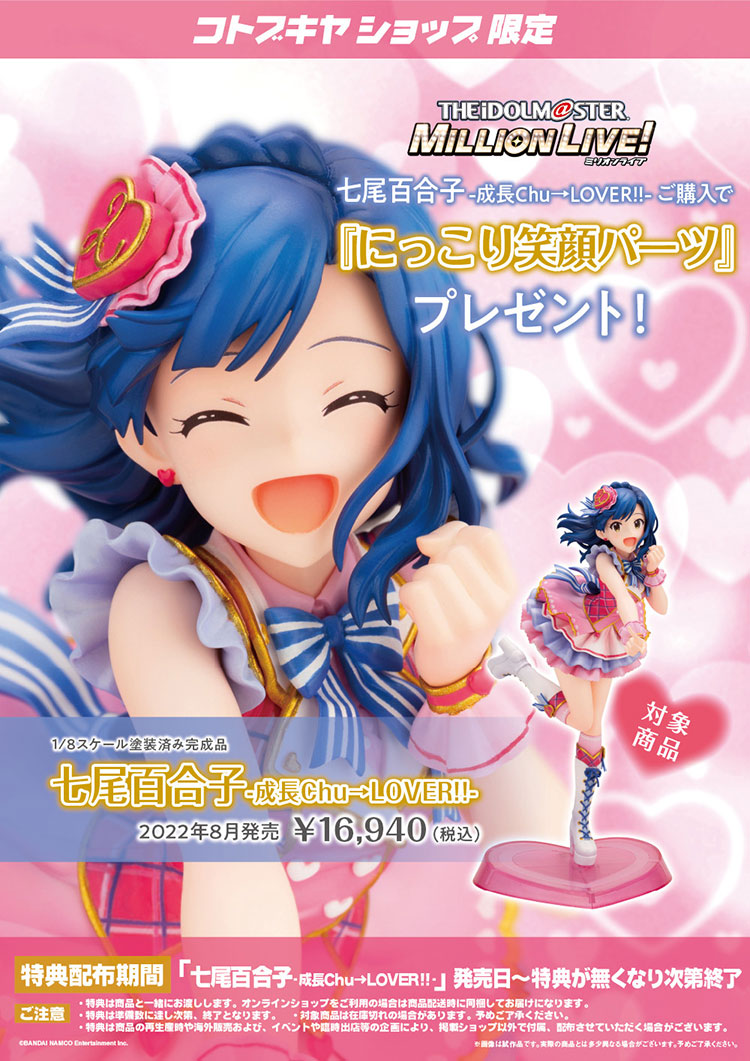 Sorasis – Sorai Yuuka – B-style – 1/4 – Cat Ears Ver. (FREEing)
Looks like FREEing is trying to normalize this extreme price range for its 1/4 scales. It sucks. Not to mention, shipping 1/4 scale bunnies are mighty pricey too.
Regarding this figure, it looks great. You can always count on FREEing to produce good quality. This one is an original character by Fukahire. As opposed to FREEIng 1/4 scale bunny figures, this one is a catgirl. Details on the hair, tail and cat ears look really nice. They even painted her nails black.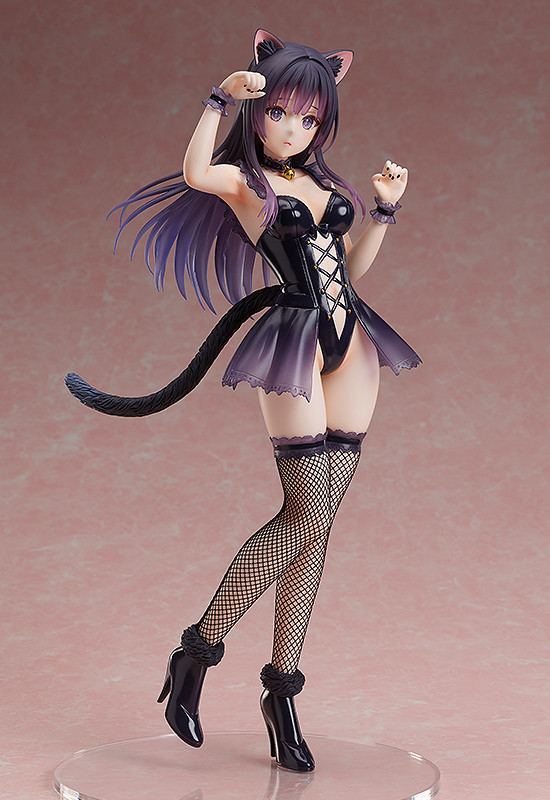 Date A Live – Tokisaki Kurumi – 1/7 – Casual Wear – Regular/Sweet Lolita Version (Hobby Stock, Wing)
Kurumi is still a big moneymaker for figure companies. The regular version is a rerelease and they also made a recolor with a pink dress. Kind of a slap in the face to the people who bought the initial release. Kadokawa pulled the same stunt in the Nekomimi figure of Kurumi. In fact, that one got 4 color variations. So that's a total of 4 face slaps.
In this case, the pink dress is cute although I'm not sure I dig it. Doesn't seem to fit that Kurumi vibe. The regular version and the Sweet Lolita version are priced the same so it all boils down to personal preference. I would like to think that the price of the regular version might tank in the after-market because some people who already pwn it might want to get the Sweet Lolita version. Or maybe it won't. This is Kurumi after all.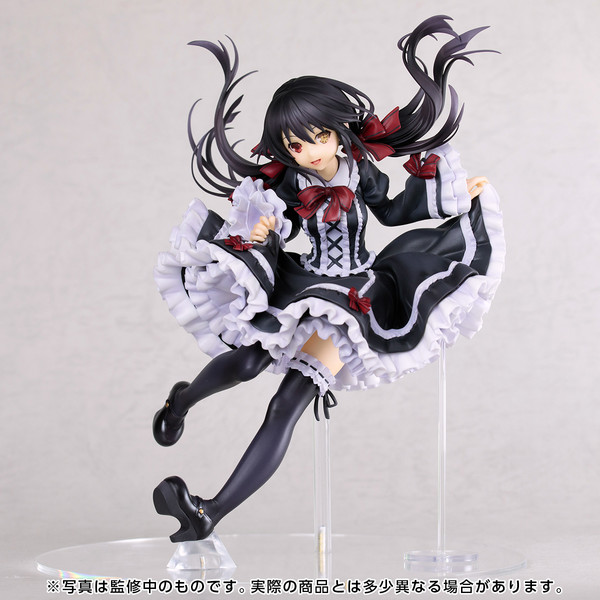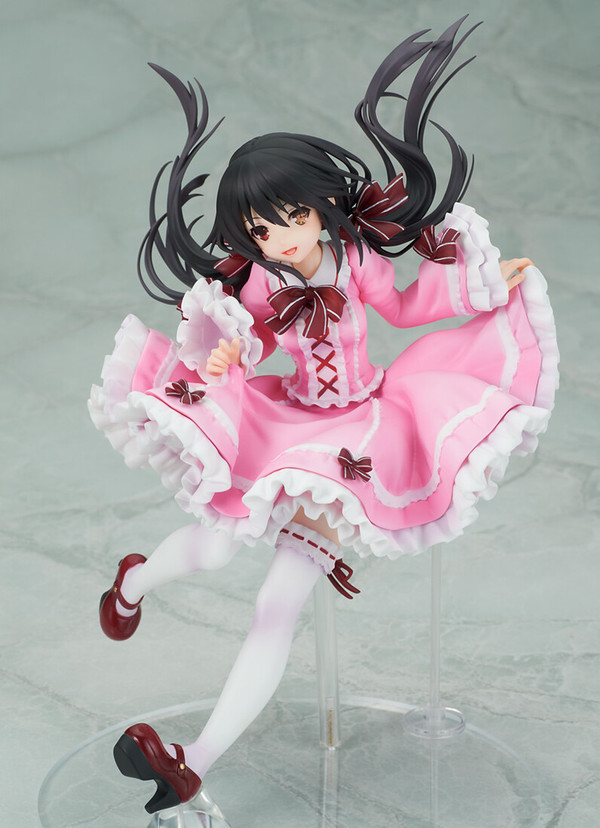 Re:Zero kara Hajimeru Isekai Seikatsu – Emilia – Puck – F:Nex – 1/7 – China Dress Ver. (FuRyu)
Last time I was dissing Echidna on how she's not likable enough to warrant non-canon dress-up figures. Emilia, on the other hand, is plenty likable but I still wouldn't recommend this one because knowing FuRyu, it will be mediocre quality at best and a very steep price tag. You do you but I can't justify paying over ¥30,000 for a mediocre product.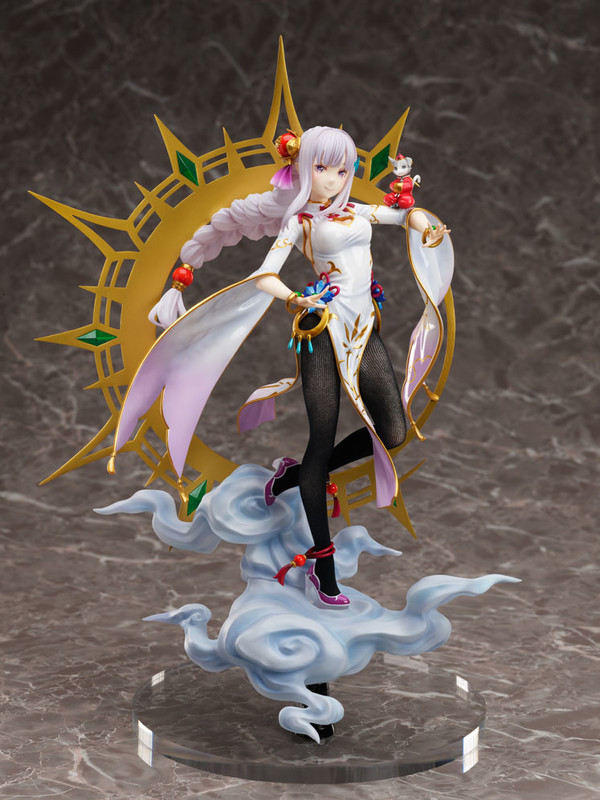 Oshi no Love yori Koi no Love – Furutachi Ren/Hayahoshi Akuru – 1/7 (Apex Innovation)
I guess these are also one of those figures that you need to buy together. As if it isn't obvious enough from the first image below. Thankfully, they can be purchased as a set. The set comes with alternate hand parts so you can display them close together. The source is a yuri visual novel.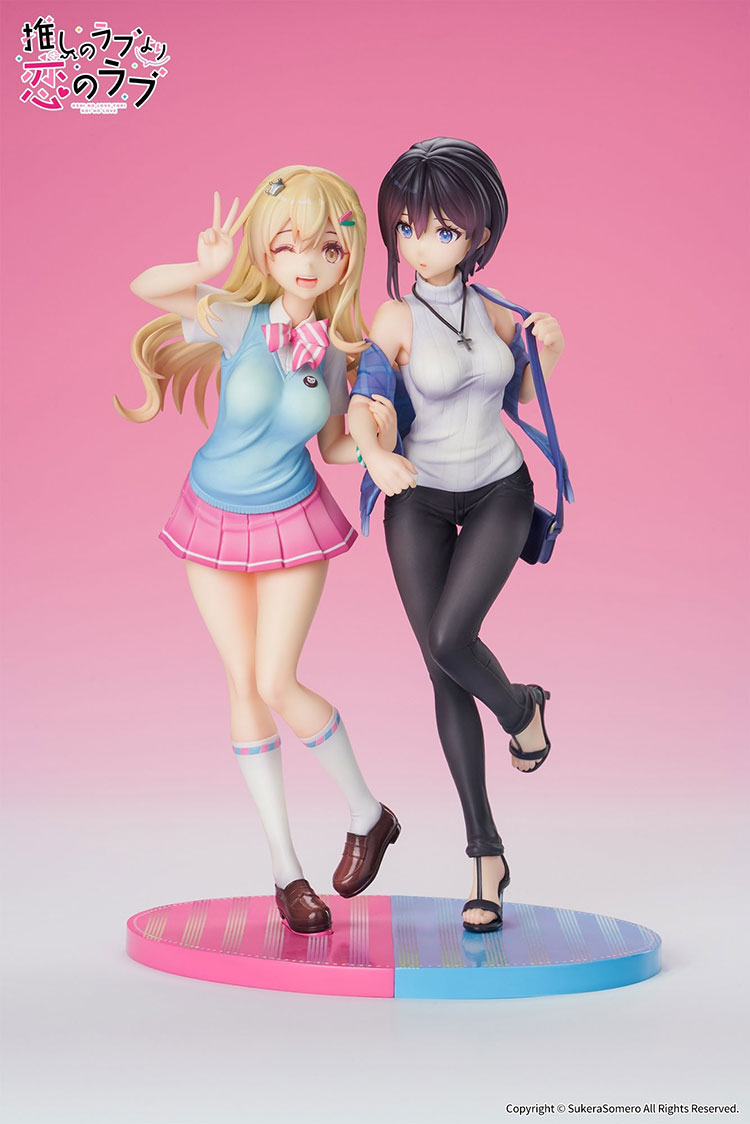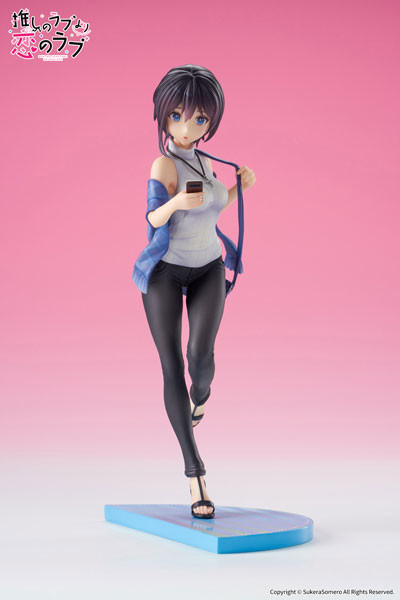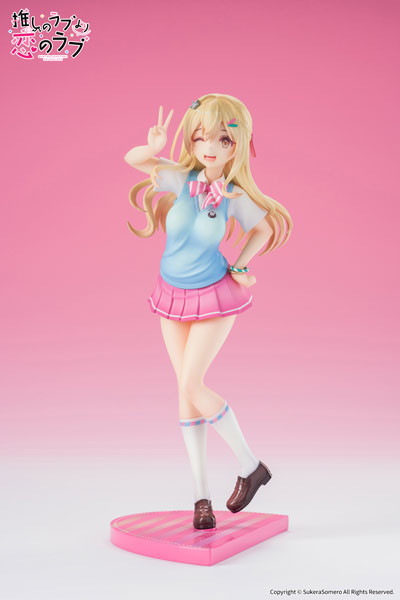 Kidou Sentai Iron Saga – Elaine – 1/6 (stepDREAM)
This is way too pricey from an unknown company. If you like to make smart decisions, gambling on a new company isn't recommended. They are way too many figures going up for preorder that there's hardly any need to stress over every new release unless it is a figure of a character very dear to you.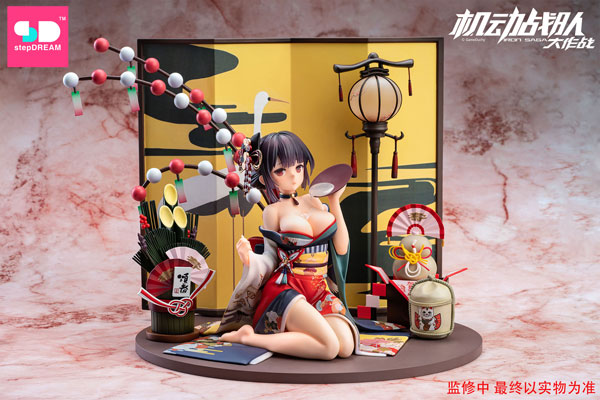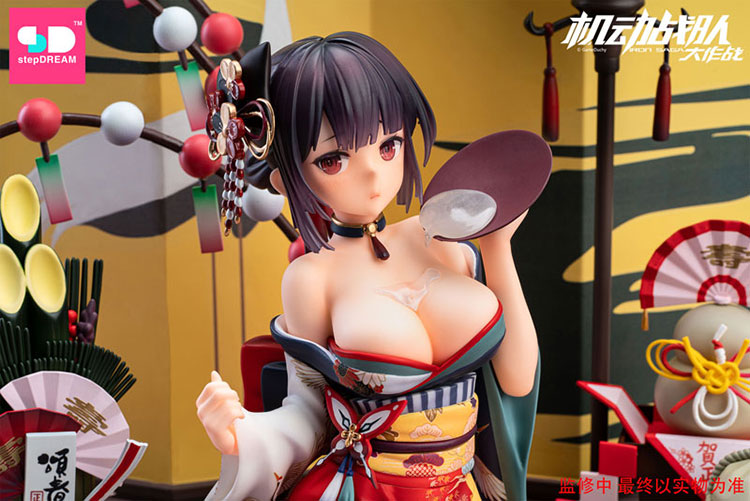 Original Character – Taccomi 1/7 (kawaArt)
Same for the one above. Too pricey a gamble for an unknown company.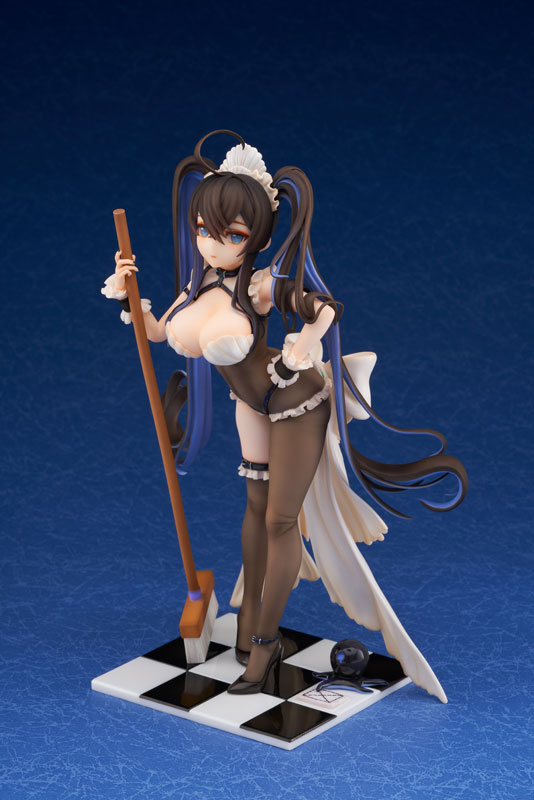 Shuumatsu no Harem – Toudou Akira – 1/6 (Hakoiri Musume)
These World End Harem figures look horrendous. I'd rather buy poor quality Union Creative figures than these pieces of crap. As I understand, Hakoiri Musume is the same company as Sol International but what I don't understand is that Sol International used to make decent figures. But why do these prototypes from Hakoiri Musume look so bad?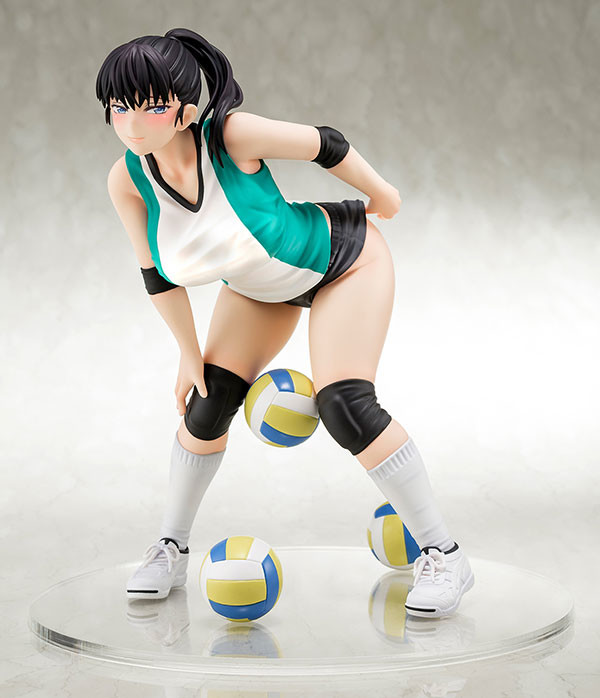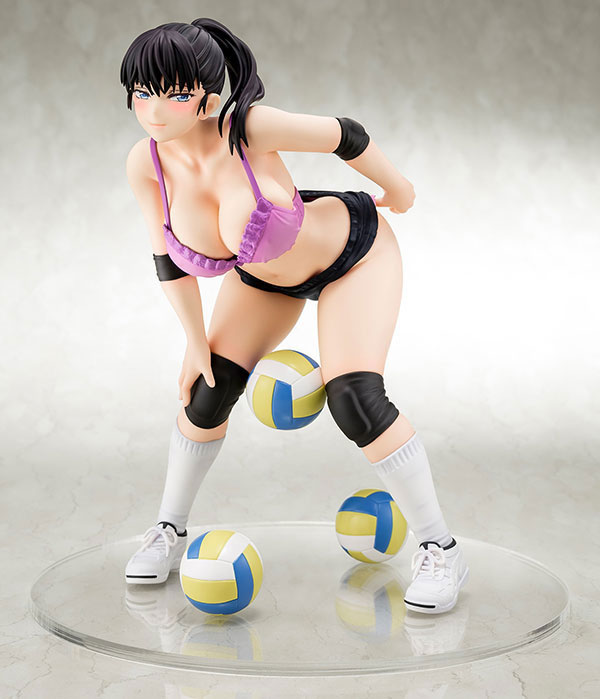 Shuumatsu no Harem – Ryuuzouji Akane – 1/6 (Hakoiri Musume)
This actually looks a bit better than the Toudou Akira figure above but it is still not something I would consider good. It's just not that bad. Would I recommend preordering it? Not really.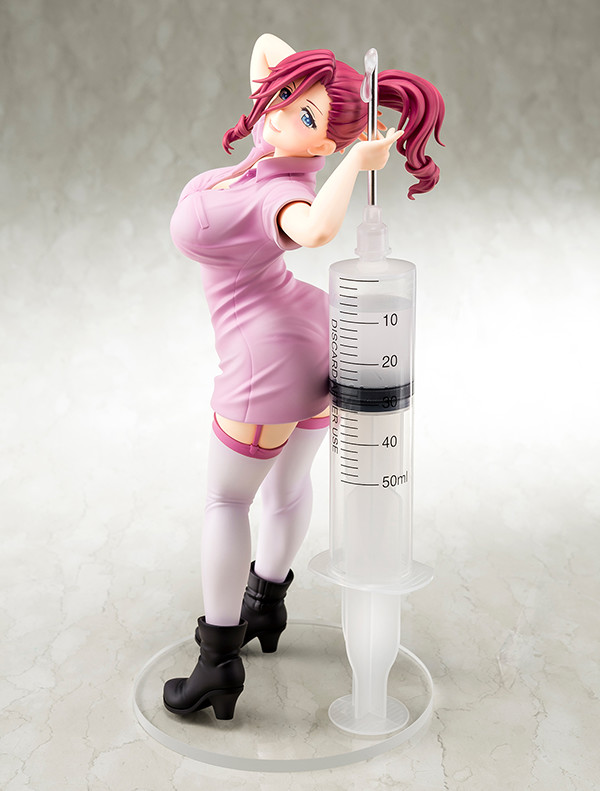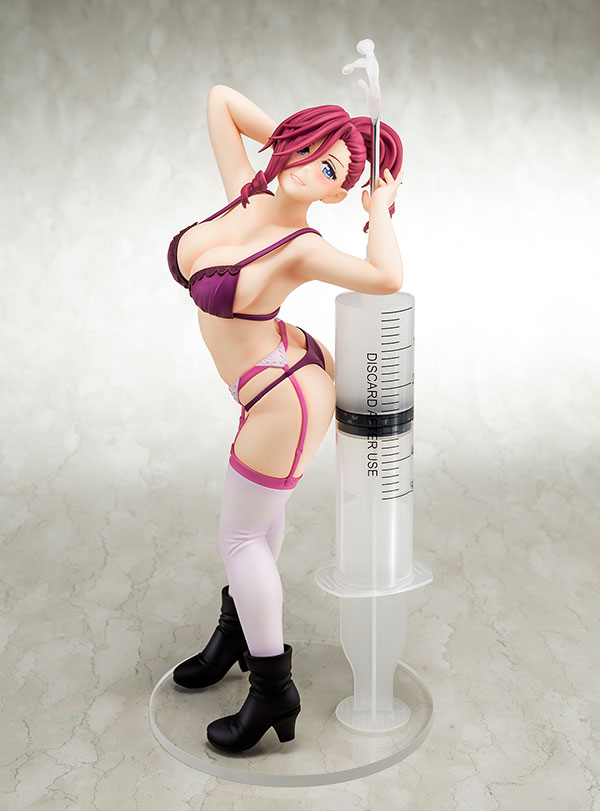 Original Character – Arietta Dancer (Nocturne)
This is an original character by Momoco. Buying from a new company is always a gamble since you don't know what kind of quality they deliver. And I like to be smart about my purchase decisions, especially for expensive goods. So, no matter how good this prototype looks, I ain't preordering. Nocturne's first figure is releasing at the end of the month so it'll be a few weeks before we can get any hints on the kind of quality they do.
If you do decide to preorder this, the Romance Version is the cast-ff version.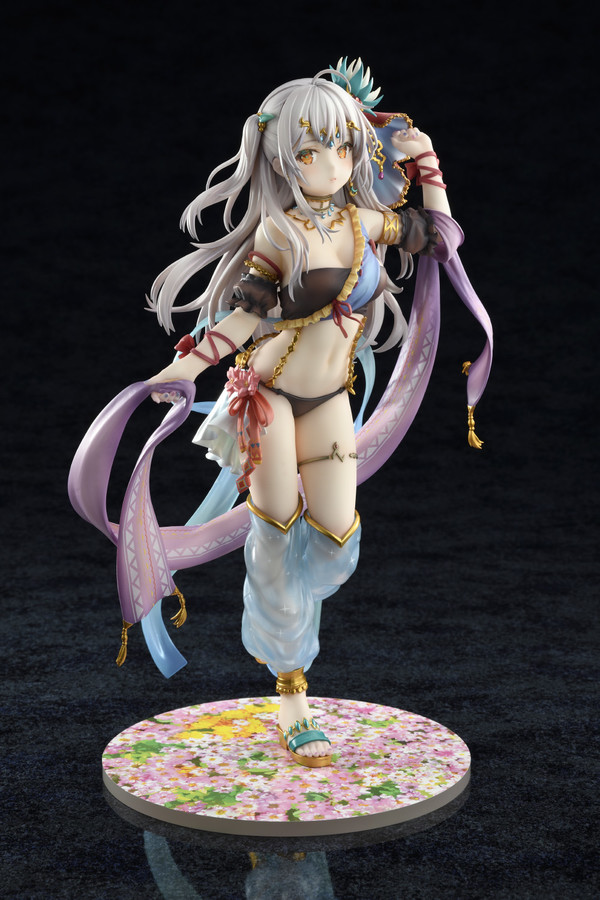 Original Character – Aizawa Aina – 1/6 (F.W.A.T)
F.W.A.T. is not something I can recommend based on user comments on their other figures. Got some complaints here and there. Just be wary of that if you decide to preorder this one. Do note that this is a full cast-off. The only question now is, do you have a thing for cheerleaders?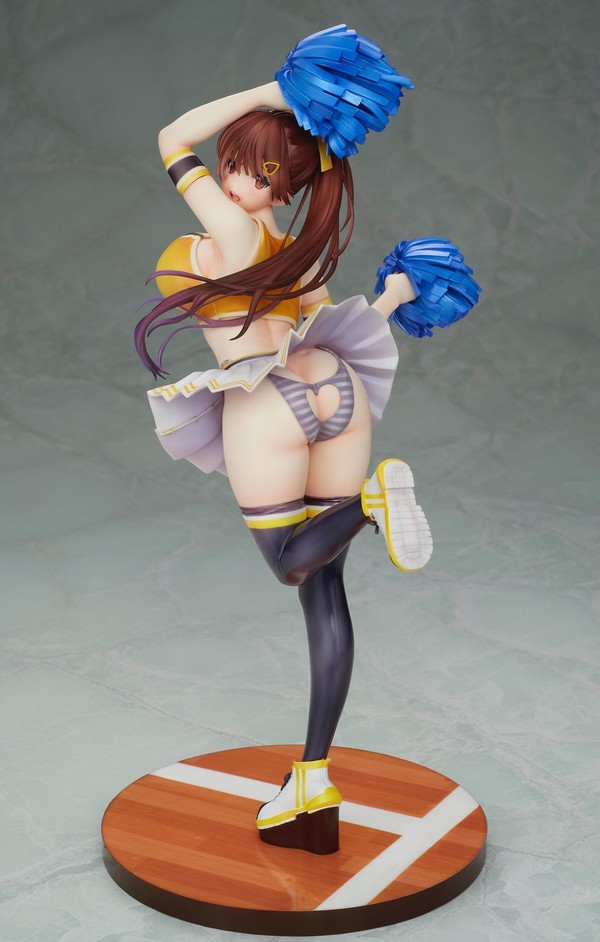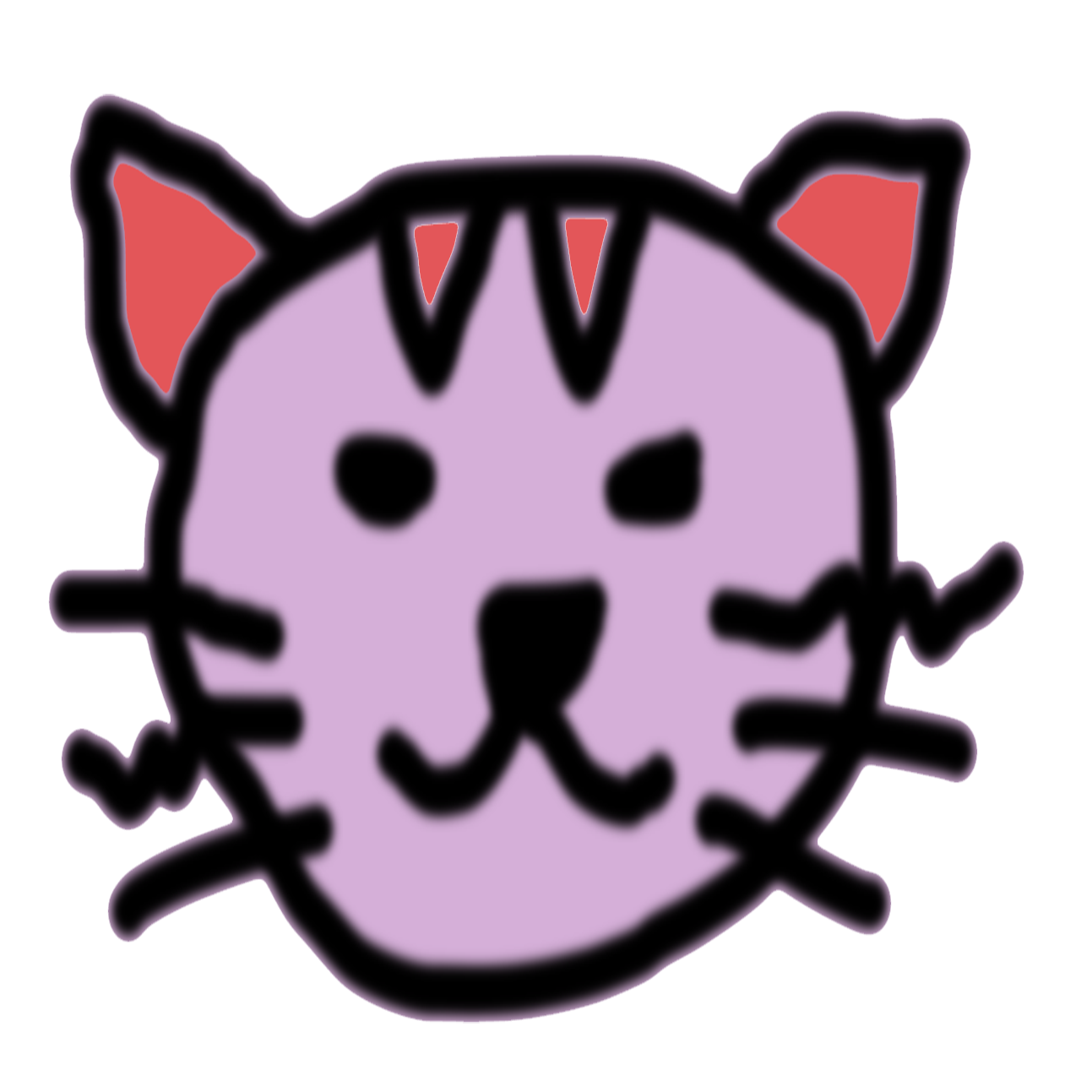 I started the NekoFigs blog in January 2021, 5 years after I've started collecting anime figures. It all started with one humble prize figure of Saber Lily which was bought on a whim. Now, I face the big problem of how to deal with over 200 empty boxes.