Things have slowed down and there are not as many pre-orders. Neptune and Eris are my top picks this time around. Also, B'Full and Insight are at it again. Remember, do not pre-order their 3D-printed garbage figures.
Gabriel Dropout – Kurumizawa Satanichia McDowell – 1/7 (Fine Clover)
Fine Clover is a decent figure manufacturer but they do not have many figures to their name. I only have their Mumei figure and I have no regrets. This will be the first scale figure of Satania and it's looking mighty cute though she is looking a little bit too plump and round.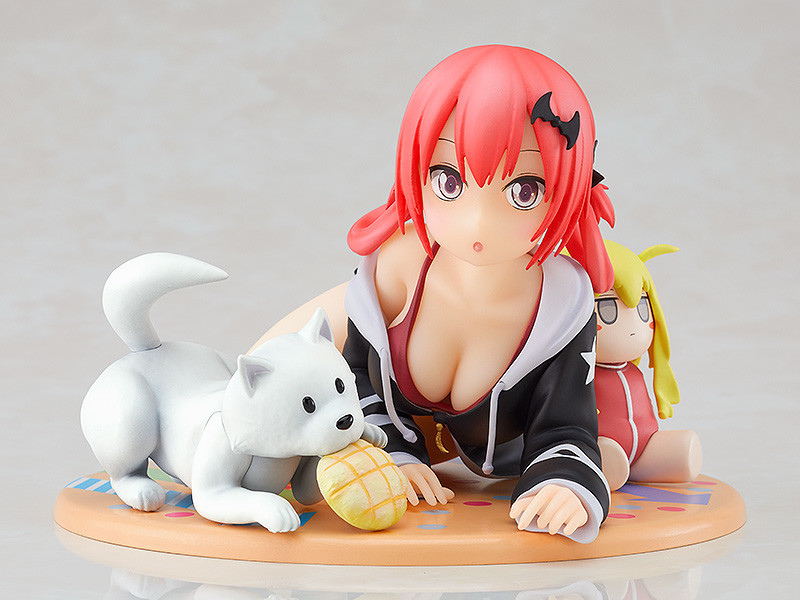 Kanojo, Okarishimasu – Mizuhara Chizuru – B-style – 1/4 – Bunny Ver. (FREEing)
I was really looking forward to a bunny figure of Mizuhara but this just looks awful. The facial expression looks awkward. The hands look grotesque. Weird choice for pumps. The garter belt looks out of place. Why didn't they just go with the standard full fishnet leggings? Maybe they're trying something new but I think it doesn't quite click. You get a red bunny suit, red ribbon on the chocker, red pumps, and everything else is black. But then you see pink bunny ears. I see a lot of comments saying they like it but it just doesn't work for me. If you love the character though, I can understand how you can overlook all those imperfections and decide to pre-order anyway. Nothing wrong with that. As long as you're happy with your purchase, then everything is good.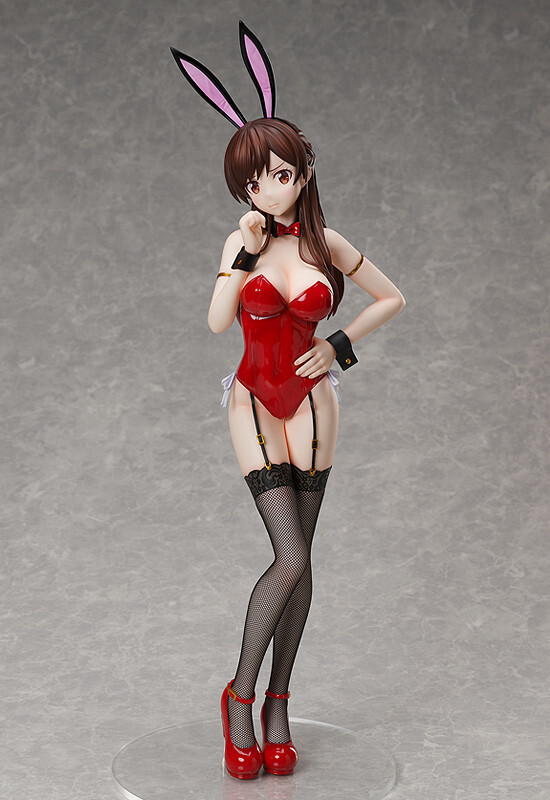 Sword Art Online: Alicization – Alice Zuberg – 1/8 (Genco, Knead)
The figure looks pretty standard. It looks good but there's nothing really exceptional about it. The prices of Genco figures always seem to tank in the aftermarket so if this is on your radar, maybe getting her in the after-market would be a better idea.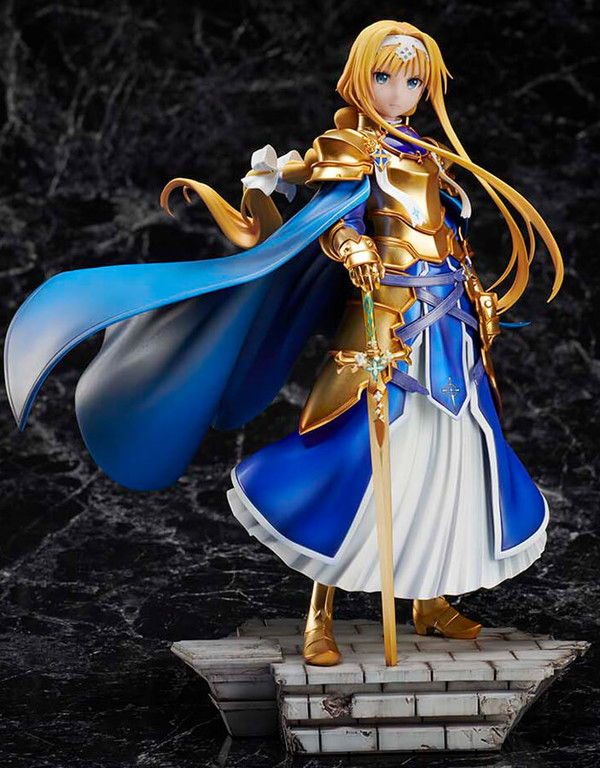 Original Character – White Bunny Onee-san – 1/7 (Astrum Design)
All I know is this is based on the original character created by Icomochi. I cannot find a lot of information about Astrum Design but it seems like this is their first figure. As we do not know yet what level of quality they produce, pre-ordering is pretty much a gamble.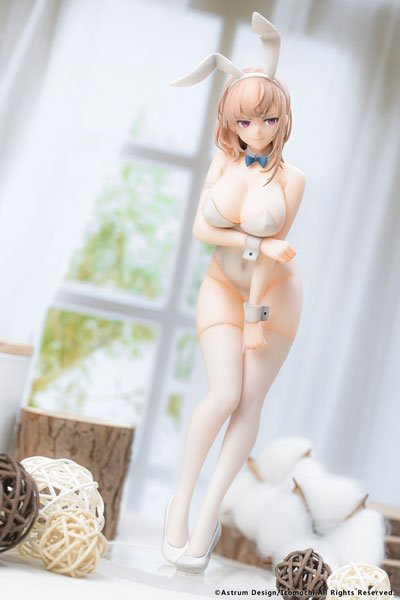 Original Character – Tian Tian – 1/6 (Lechery)
This is from the original character by Yanyo. Lechery's quality isn't the best. For the lewd figures, I'd go with Native or Alphamax's SkyTube line. Take note that only the top is cast-off.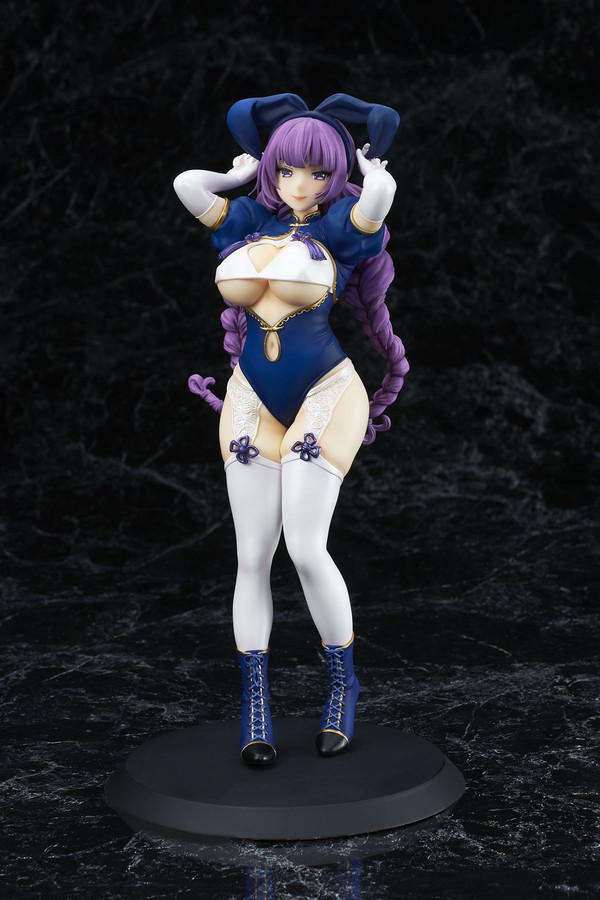 Original Character – Konpou Shoujo Hazuki Nanami – 1/6 (AmiAmi, Märchen Punch)
This is based on an original character by Sakura Yuki. At first I thought, the design seemed pretty random. A girl in a skimpy swimsuit with sunflowers, a summer hat, an inflatable ring, ice packs and bar codes. Does this imply the girl is a cold snack that you buy for the hot summer days? Also, this is a full cast-off.
This is the first figure by Marchen Punch. While I do trust Amiami as its distributor, I am not sure how much input Amiami provides when it comes to manufacturing. It's not the first time Amiami has partnered with figure manufacturers. It has plenty of partnerships with Amakuni. Amakuni, by itself however, is already known as a quality manufacturer. So, preorder at your own risk.
This is sold exclusively at Amiami.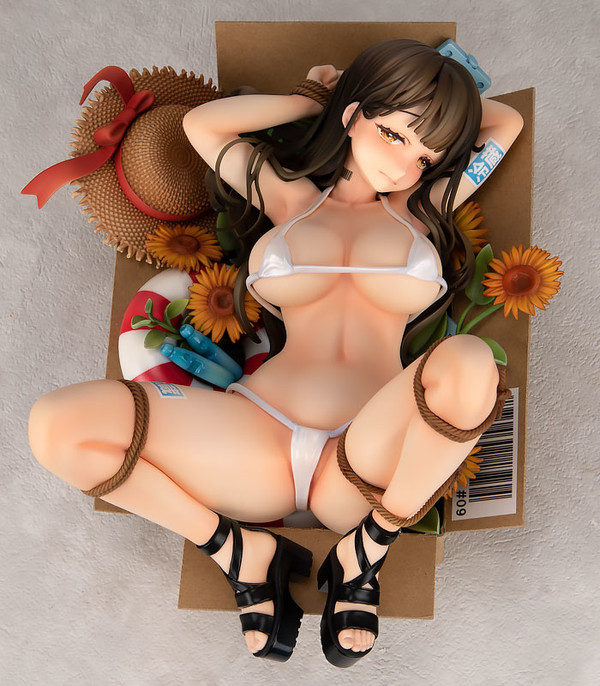 Taishou Otome Otogibanashi – Tachibana Yuzuki – F:Nex – 1/7 (FuRyu)
I've only just read the synopsis for this new anime and it could be a great romcom. The only catch is this being made by FuRyu which I slightly despise because of the poor quality of some of their figures. With FuRyu charging higher prices than most other companies, you kind of expect they'd be doing better quality. But it all just seems like a cash-grab.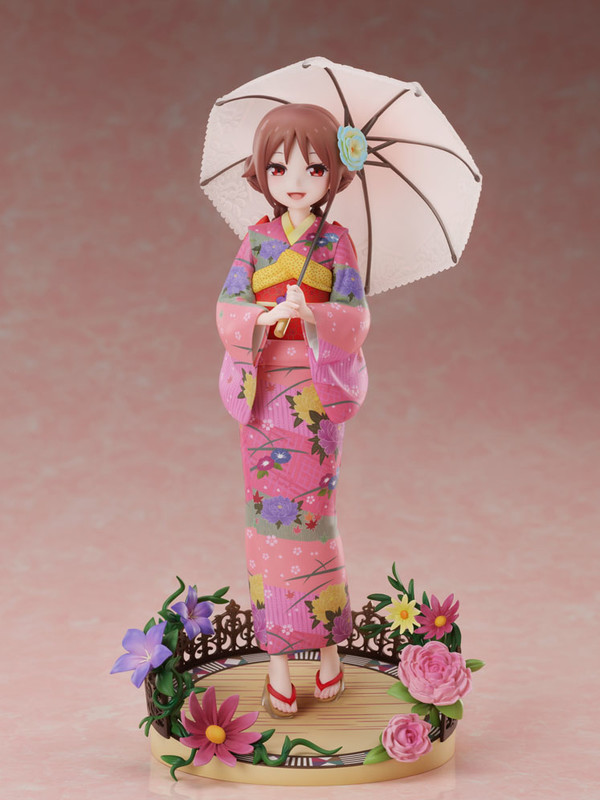 Original Character – Toka Kairo ~Minasoko no Alice~ – 1/7 (Alumina)
This is based on the original character by Fuzichoco whose works have already been made into many figures. This one looks like a gothic lolita ojou-sama. That checks a lot of boxes. The only thing missing is the hair drill.
Alumina only has 2 released figures so far. Their quality seems okay though some leaning issues have been reported on one of their figures.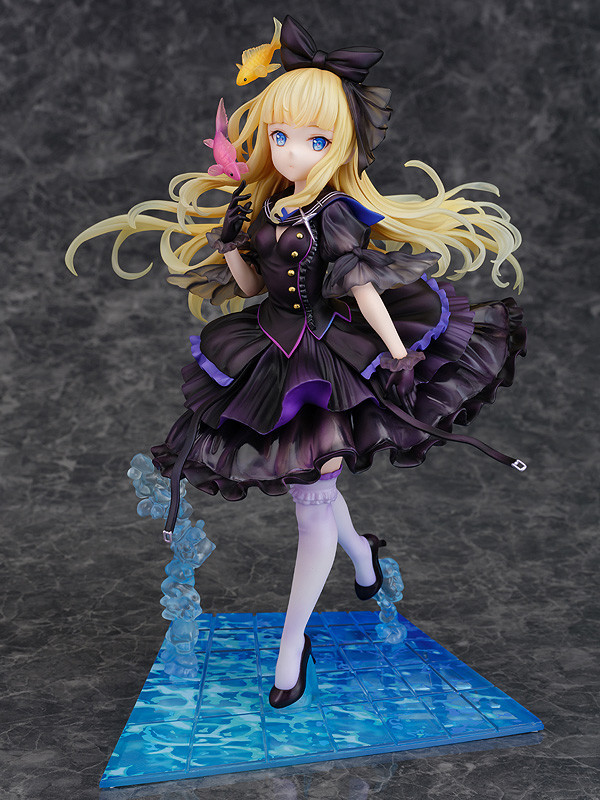 Persona 5 The Royal – Yoshizawa Kasumi – Lucrea (MegaHouse)
If you are a Persona fan, then this is a delight. I think it is easily one of the best figures of Kasumi. You can display her with or without her mask. You can also display her with her mask lifted upward. However, I am also thinking if I should just wait for the Amakuni figure of Kasumi instead. This will pair better with my Amakuni figure of Anne Takamaki.
Hige wo Soru. Soshite Joshikousei wo Hirou. – Ogiwara Sayu (Union Creative International Ltd)
I've been waiting for months for companies to open pre-orders for a figure of Sayu. Unfortunately, it had to be Union Creative — the company that charges scale figure prices for prize figure quality. Better to wait for Good Smile Company's figure of Sayu.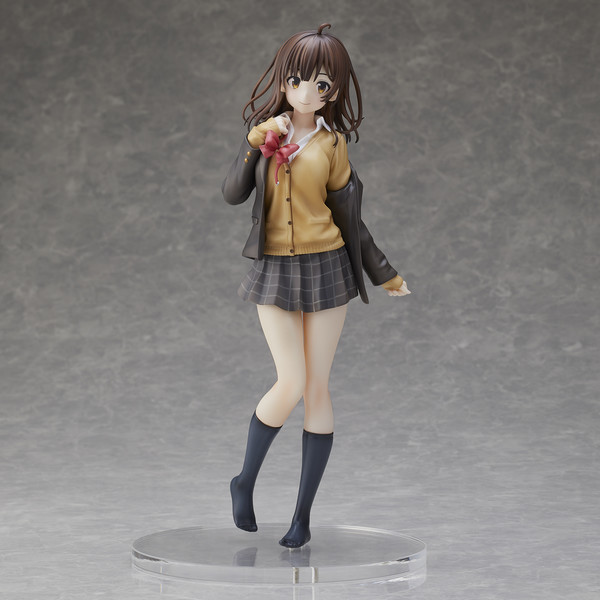 Avian Romance – Flamingo Ballet Dan Ponytail no Ko (Union Creative International Ltd)
Avian Romance, as per my understanding, is a series of illustrations by Anmi. If you haven't already guessed, the theme is birds.
This figure was actually already released last year and this is a rerelease. And then two other girls from the illustrator join the fray (below). The figures looks beautiful no doubt but I still have a love-hate relationship with Union Creative.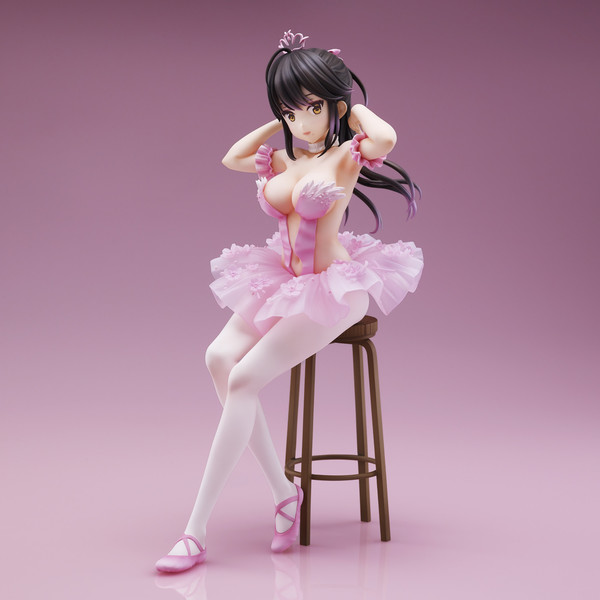 Avian Romance – Flamingo Ballet Dan Kouhai-chan (Union Creative International Ltd)
This is the kouhai from the Avian Romance illustrations.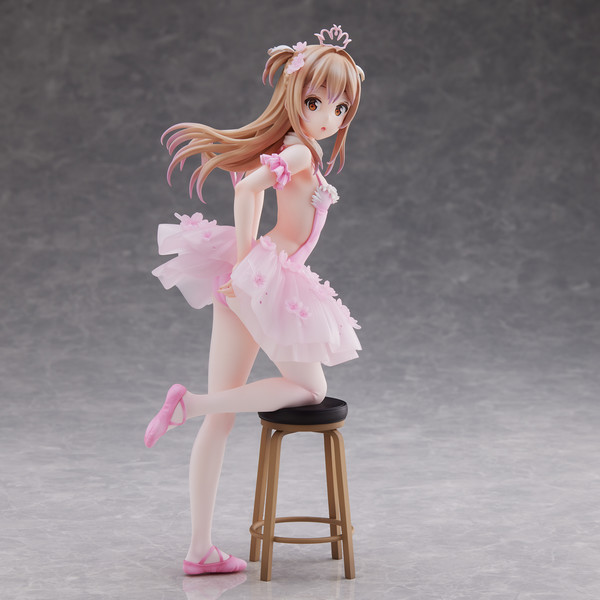 Avian Romance – Flamingo Ballet Dan Akagami no Ko (Union Creative International Ltd)
And the third girl is a busty redhead.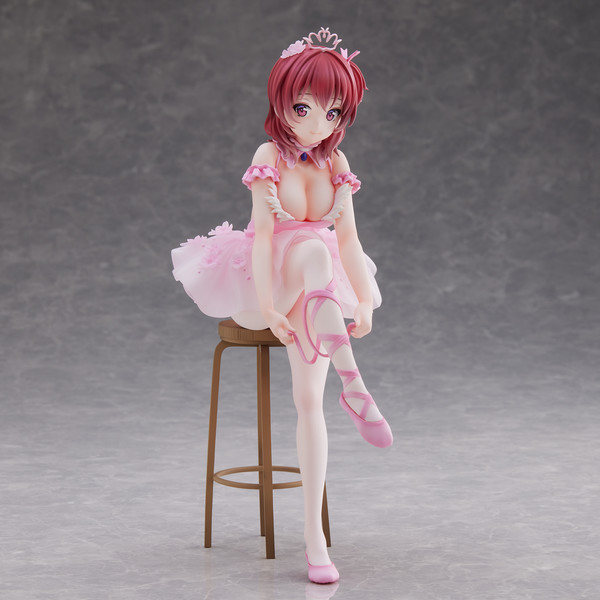 Avian Romance – Dream Tech – Swan Girl – 1/6 (Wave)
Speaking of Avian Romance, Wave's also gotten into the series with their figure of Swan Girl. Unlike Union Creative though, Wave is a figure manufacturer I can confidently recommend. For sure this is a recommended pre-order. The figure looks really nice and sexy. Despite showing a lot of skin, I think it is not lewd at all.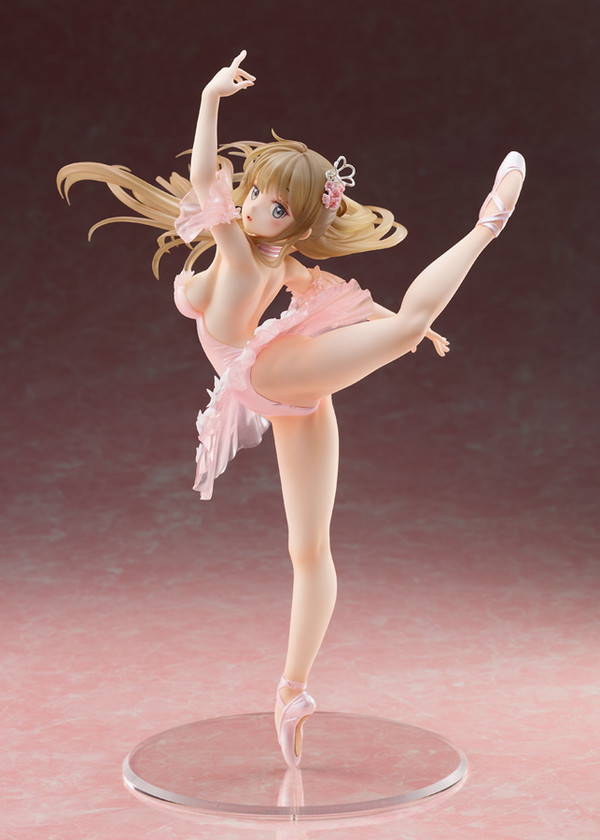 Mushoku Tensei ~Isekai Ittara Honki Dasu~ – Eris Boreas Greyrat – 1/8 (Kotobukiya)
It was only some time ago when Kotobukiya opened pre-orders for a different figure of Eris. And here we see a new one that looks even better than the first one. As always, Kotobukiya's pricing is on the lower end. I can always recommend Kotobukiya because of their good price and good quality. It's not really a dealbreaker but I also wish Kotobukiya would make more 1/7 scales instead of dishing out these 1/8 scales.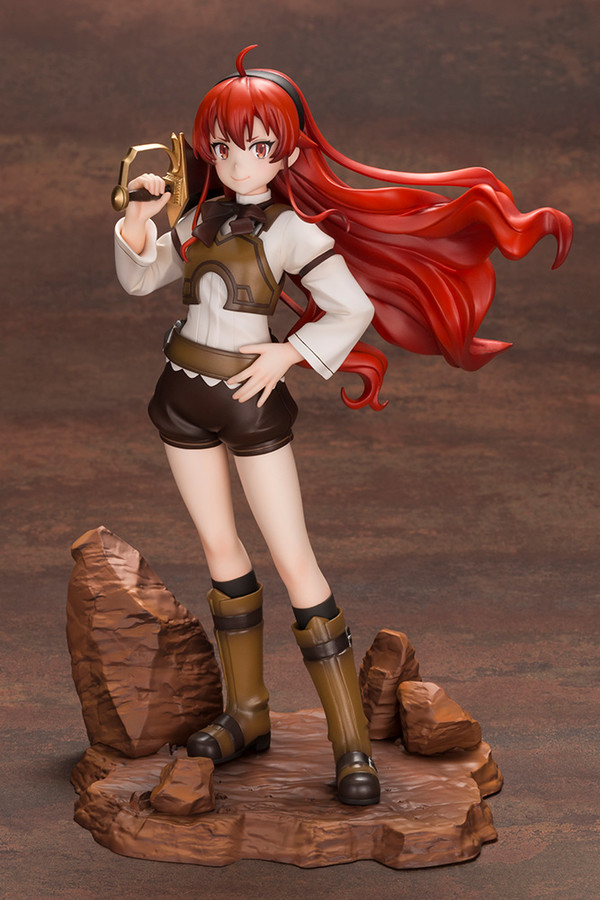 Evangelion Shin Gekijouban – Katsuragi Misato – PenPen – Gals Series (MegaHouse)
From the looks of the figure, you can tell the character design is from a 90's anime. I think it's the hair. The Gals Series by MegaHouse doesn't really strike my fancy, but if they're up your street, then pre-order by all means.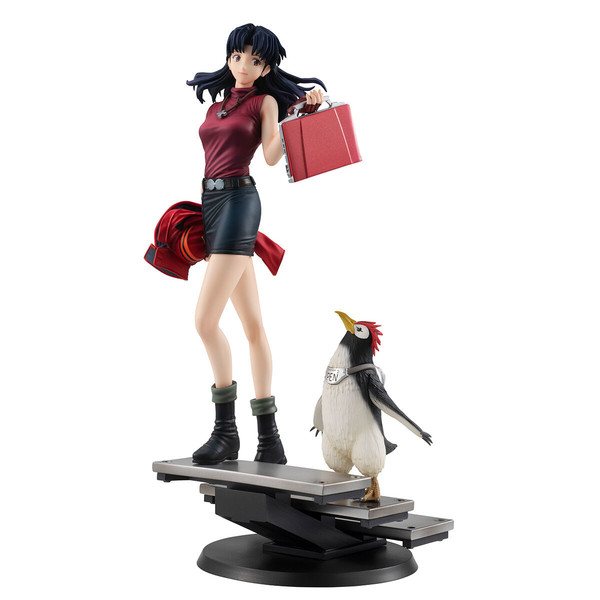 G.I. Joe – Dawn Moreno – Bishoujo Statue – G.I. Joe Bishoujo Series – 1/7 (Kotobukiya)
I think Kotobukiya's Bishoujo series of figures lose their distinct appeal when you cover the eyes. The Bishoujo Series line does not have your regular anime figure eyes. Their eyes are almost akin to ahegao eyes. Not that it matters in this figure though. Unfortunately, it seems like there is no option to remove the helmet.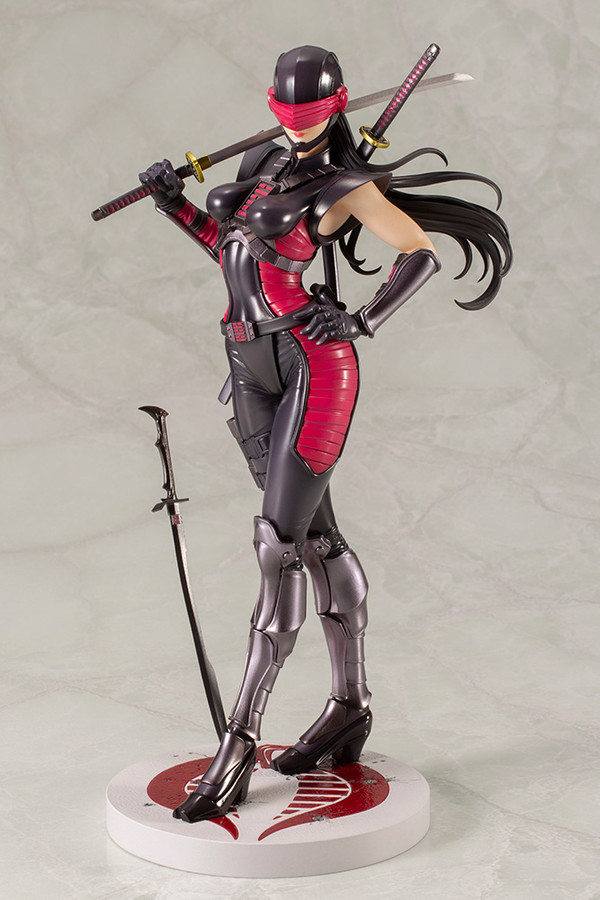 Bilibili – 22 Niang – 33 Niang – F:Nex – 1/8 – BML2021ver. (FuRyu)
Apparently, they are Bilibili mascot girls. Bilibili is a video-sharing service in China. I don't think the characters have much of a following outside of China though.
And it's weird that there's an entry for this on MFC considering they do not allow the Chinese stuff. Maybe because it's being done by FuRyu — a Japanese company. Then again, I know there are other figures of Chinese IPs being done by a Japanese company, that are being denied entry. And then there are Japanese IPs made by a Chinese company that get their own entries. It's confusing what the actual rule is.
HoneyStrap – Shimamura Charlotte – 1/7 (Wanderer)
HoneyStrap – devil queens from the underworld turned VTubers. Wanderer only has a few figures released so far so their quality is still suspect.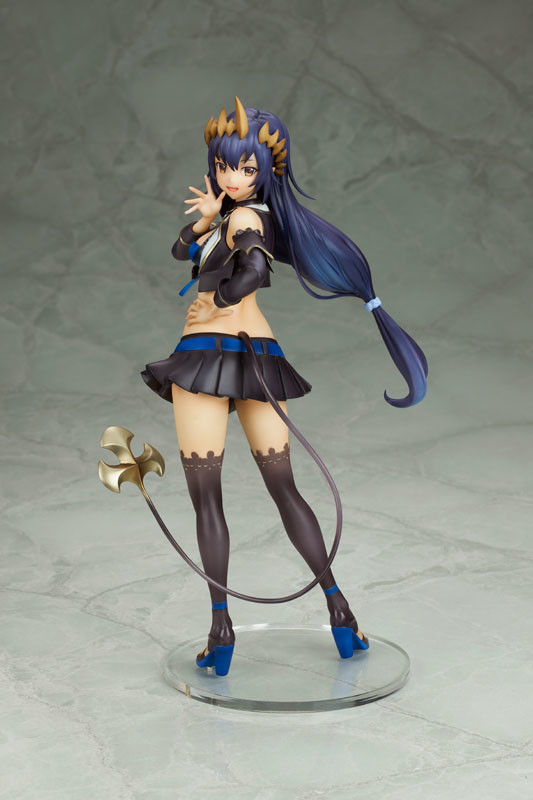 THE iDOLM@STER: Shiny Colors – Mayuzumi Fuyuko – 1/7 – Neon Light Romancer Ver. (Phat Company)
This is the first figure for Mayuzumi Fuyuko. The figure looks great and the colors are vibrant. Neon colors seem like something you'd expect from idols. The pricing is on the steep side though. For this level of detail, I don't think over ¥14,000 is justified.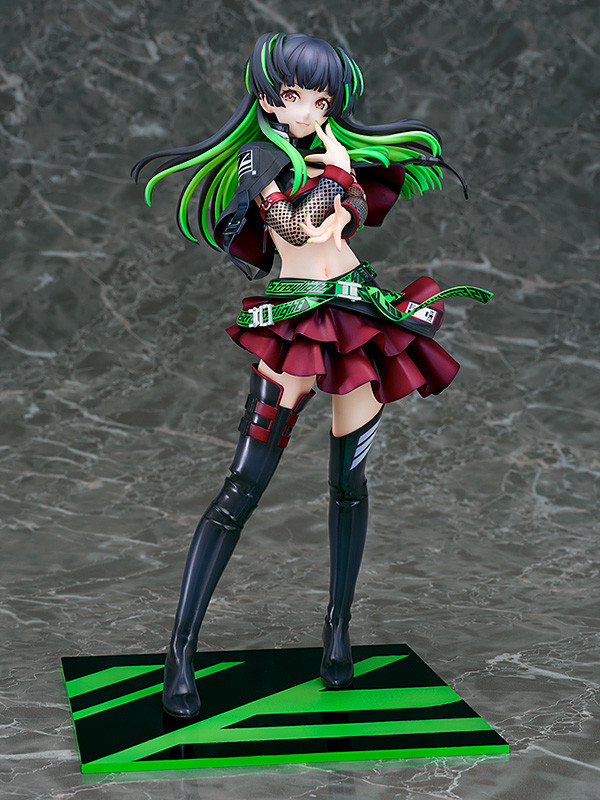 Kyonyuu Fantasy Gaiden – Shamsiel Shahal – 1/6 – Bikini ver. (Lechery)
Lechery is not the best quality but it's not as bad as Insight. The red version is actually a rerelease whereas the blue version is a recolor. Both look good and are of the same price so it just boils down to your preference.
Preorder Red version here. | Preorder Blue version here.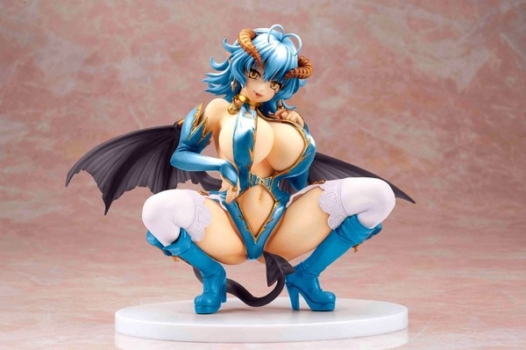 Nekomonogatari Kuro – Black Hanekawa – Hanekawa Tsubasa (Union Creative International Ltd)
This was the first figure from Union Creative that I ordered. I ignored all the signs that said Union Creative does bad quality releases. I preordered despite the steep price. Everything was good until I unboxed them. The figures are huge let's get that straight. But the quality you are getting is nowhere near the quality you'd expect for something that is worth this much. The sculpt had a lot of issues. I've seen prize figures that had better finishing touches and a better paint job. Don't be fooled by pretty promotional photos that are most likely Photoshopped. This is not worth your money. Get yourself Good Smile Company's Hanekawa figure and Kotobukiya or Alter's Black Hanekawa. These will cost you more but you'll be getting your money's worth. Don't make the same mistake I did.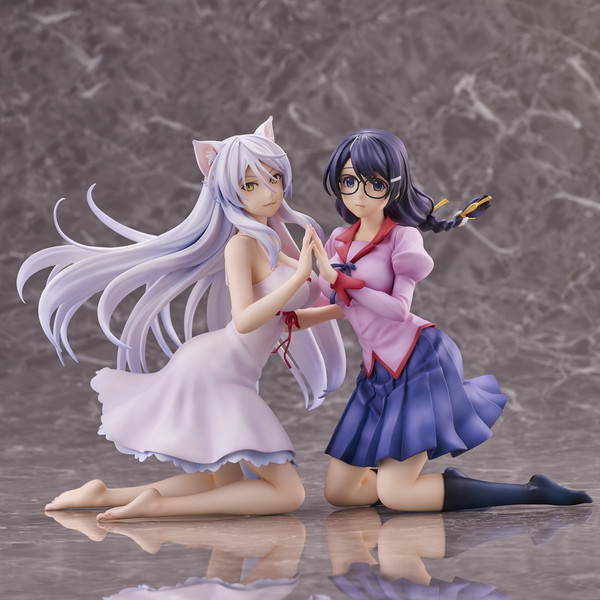 Original Character – Nekomusume Mia – 1/7 (DCTer, PLUM)
This is the first figure for DCTer. Plum only acts as a distributor. As with all new companies, you can never be sure about the quality until they've already released a few figures. The figure looks cute though it doesn't look quite polished. The limited-edition version has lighter colored hair and semi-transparent clothes. The cats looks poorly sculpted though. If I had to pick one, I'd choose the regular version. Preorder at your own risk.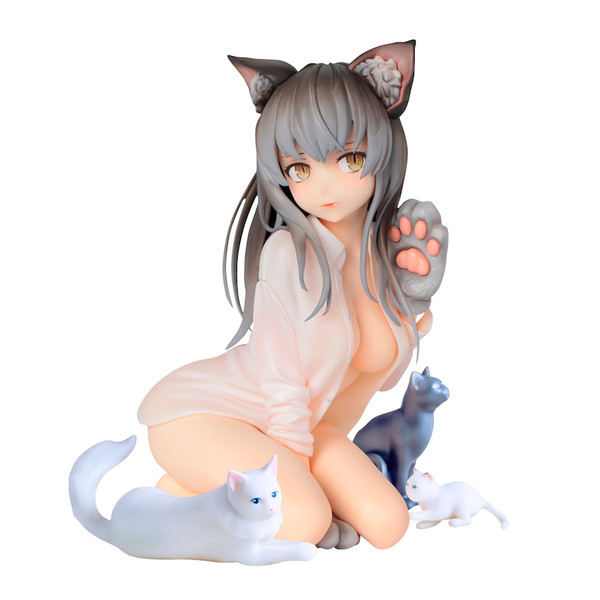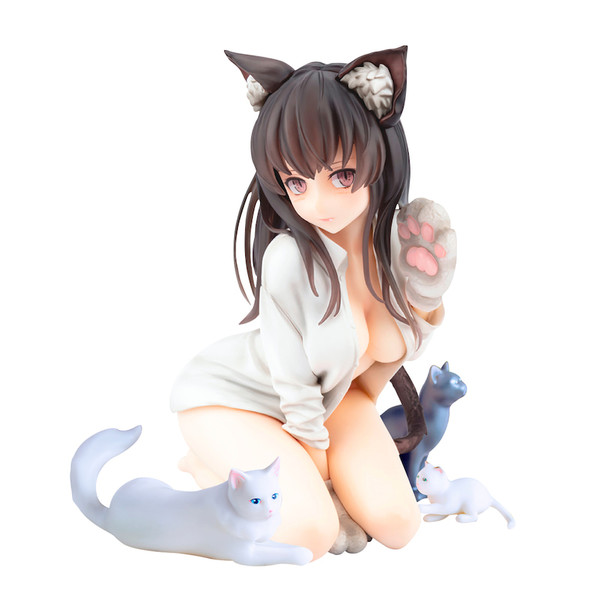 Mahjong Soul – Kaguyahime – 1/7 – Bond Ver (Infinity Studio)
I never thought that mahjong game by Yostar would ever get its own figure. And it looks really good too. Now I'm not sure if the game is any good but Yostar has been very succesful with its mobile games.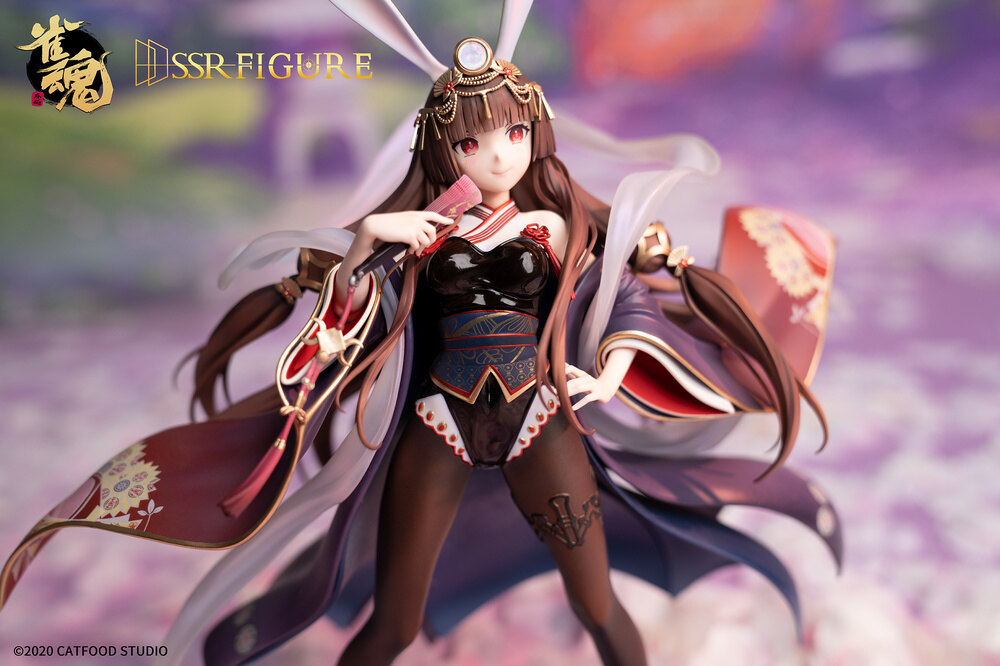 Choujigen Game Neptune The Animation ~Nepu Nepu Darake no Festival~ – Neptune (Grown-Up) – 1/7 – Dimension Traveler Generator Unit Ver. (Frontier Works, Good Smile Company)
The price is quite steep but there's a lot of details here. And if you've been following Neptunia figure prices, the price for this one will definitely skyrocket. Don't miss preordering this if you think you might regret it later.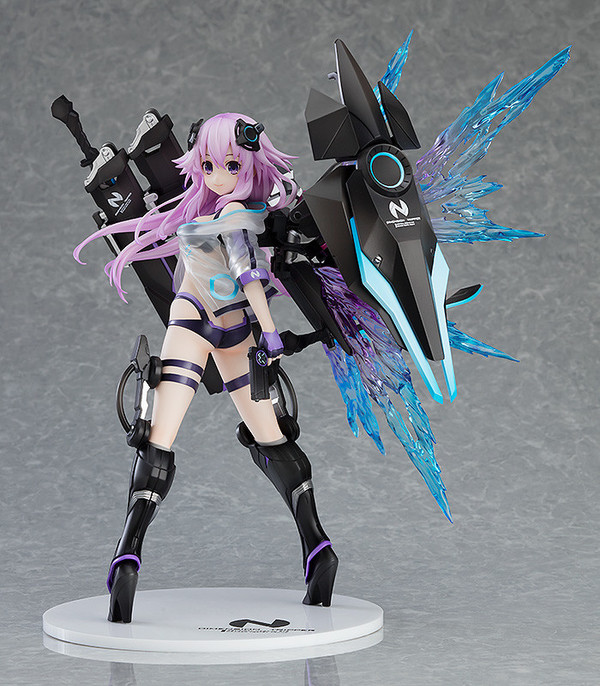 Original Character – Shiori – 1/6 – Swimsuit Ver. (B'full)
I kind of feel bad for the illustrator who took this figure deal. But I don't blame him. It's his first. Hopefully, this gets the good figure manufacturers to see his artworks so he gets good deals.
Be wary of B'full (and Pulchra – sister companies) as they are easily the worst figure manufacturer out there. Their figures are made using 3D printers which make them brittle by nature. 70% of the time, their figures will arrive broken. The company is cutting corners by removing most of the manual work that comes with creating high-quality figures yet still has the gall to charge the same price as companies like Good Smile Company, Max Factory, and Alter. The figure's MFC entry clearly states this is made from PMMA and not PVC. That's a major red flag.
I do not recommend pre-ordering this. No pre-order links for this one.
Just don't buy any figures from B'Full, Pulchra, Insight and any one of their sister companies.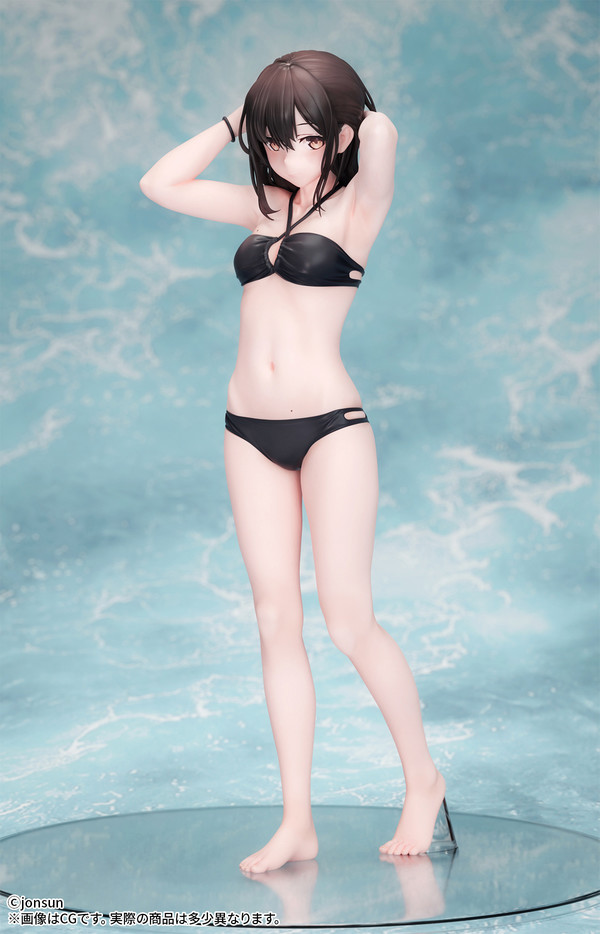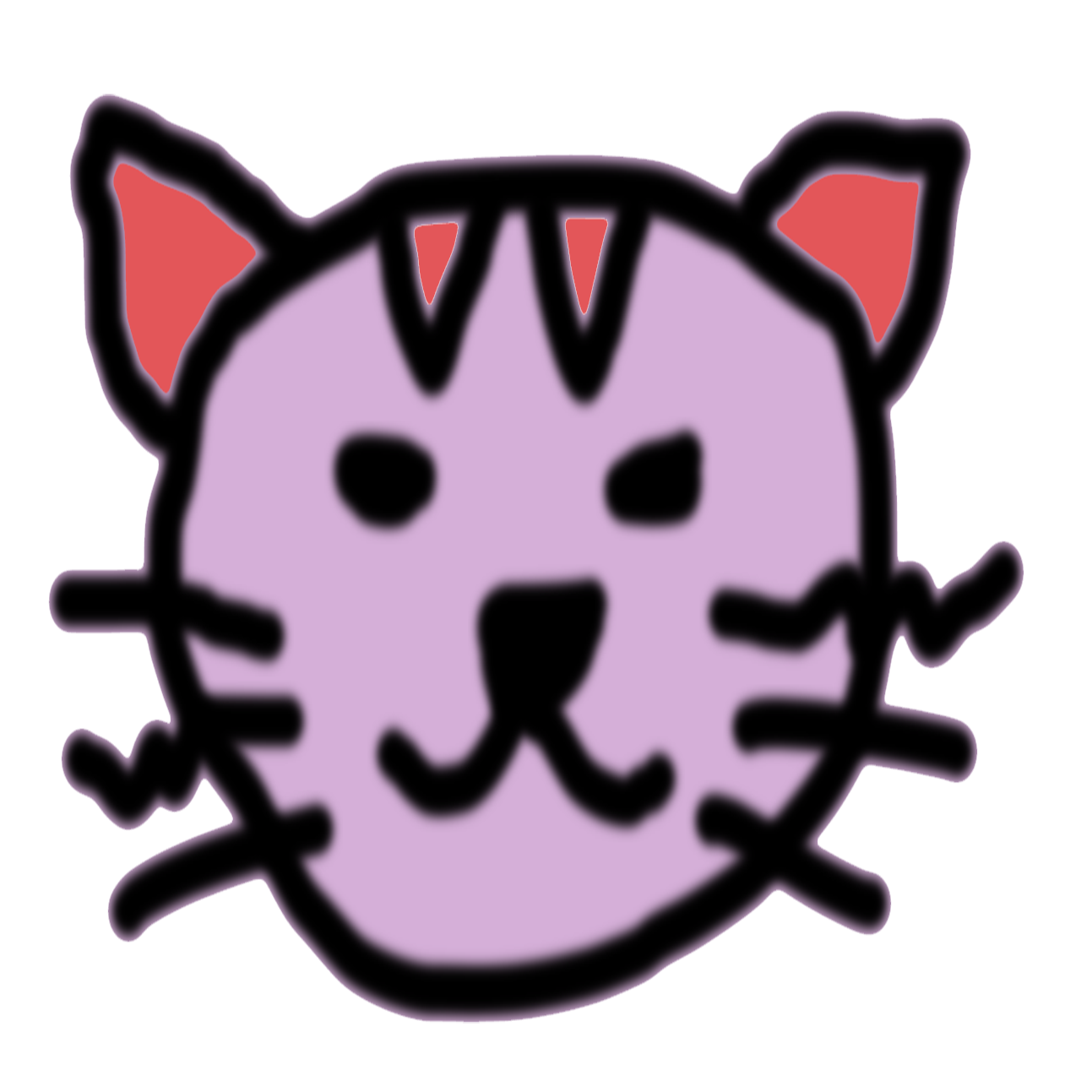 I started the NekoFigs blog in January 2021, 5 years after I've started collecting anime figures. It all started with one humble prize figure of Saber Lily which was bought on a whim. Now, I face the big problem of how to deal with over 200 empty boxes.