Not a lot of new stuff over the past week. We got a rerelease of Mai which is a recommended pre-order if you missed the initial release. Notable mentions are Asuka, Aqua, Asuna and Shera.
Seishun Buta Yarou wa Bunny Girl Senpai no Yume wo Minai – Sakurajima Mai – 1/7 – Bunny Girl ver. (Aniplex, Wing)
My favorite figure of Mai Sakurajima gets a rerelease. Sure, other figures of Mai have been released but it is my opinion that this one is the best. This is even better looking than the very rare white version. I think people only like it because it's rarer.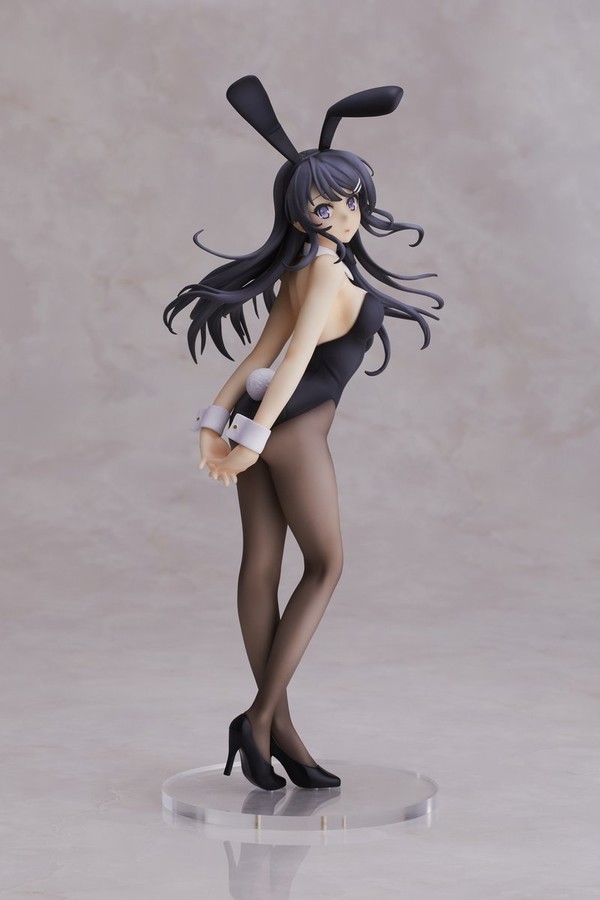 Unionism Quartet A3-Days – Silveria Leodiehl – 1/6 – Bunny (Clip☆Craft, Inbina)
Clip☆Craft is a video game company that decided to go into the figure biz. The character is from their game – Unionism Quartet A3-Days, which is a visual novel. They made 2 VN titles with several sequels. Not sure if their games are any good. I'm guessing they are because they wouldn't make sequels if they weren't making money. Whether or not they can do a good figure is unknown however.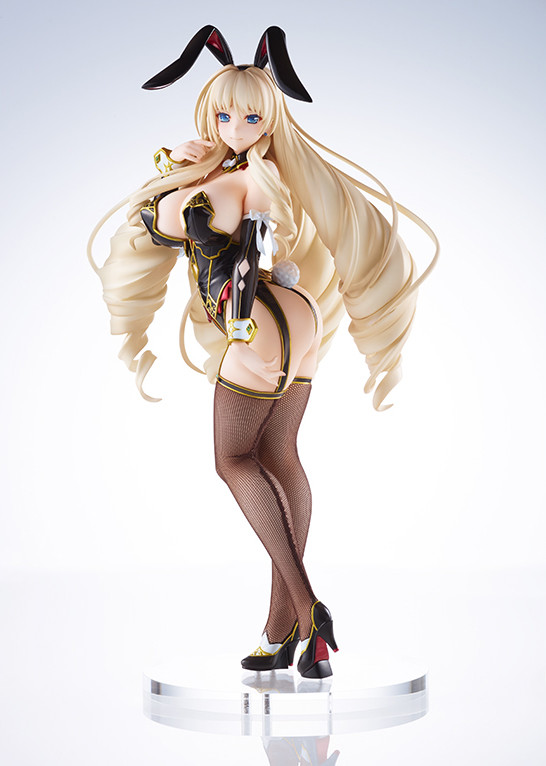 Eiga Kono Subarashii Sekai ni Shukufuku wo! Kurenai Densetsu – Aqua – KD Colle – 1/7 – Oiran Ver. (Kadokawa)
Not my favorite figure of Aqua but she looks happy in this figure. It fits her character as a useless goddess showing off the useless party tricks. I'd put this in the top 3 lists of Aqua figures behind Phat Company's Aqua and Good Smile Company's Aqua.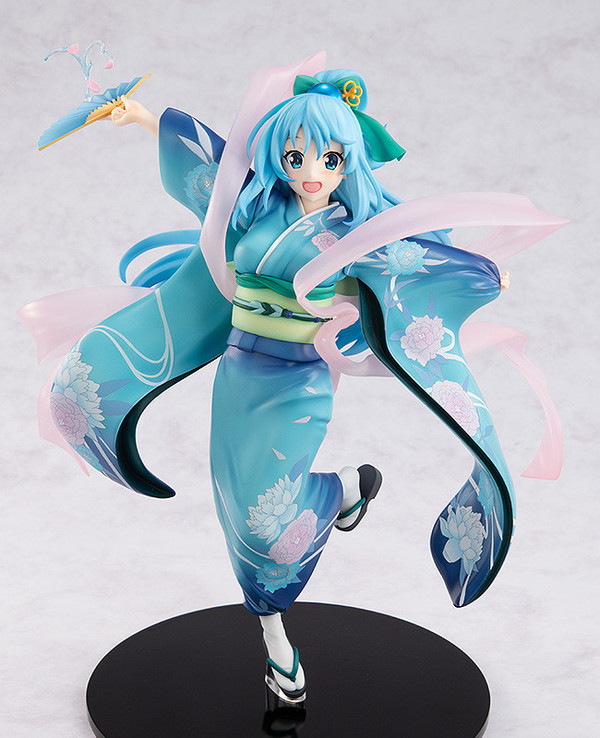 Magia Record Mahou Shoujo Madoka ☆ Magica Gaiden – Kaname Madoka – F:Nex – 1/7 – Haregi Ver. (FuRyu)
I think it's been a while since I've seen a new Madoka figure. This is perhaps less impressive compared to other popular Madoka figures. Something kind of feels off about the pose. Also, it is made by FuRyu which is hit or miss when it comes to quality.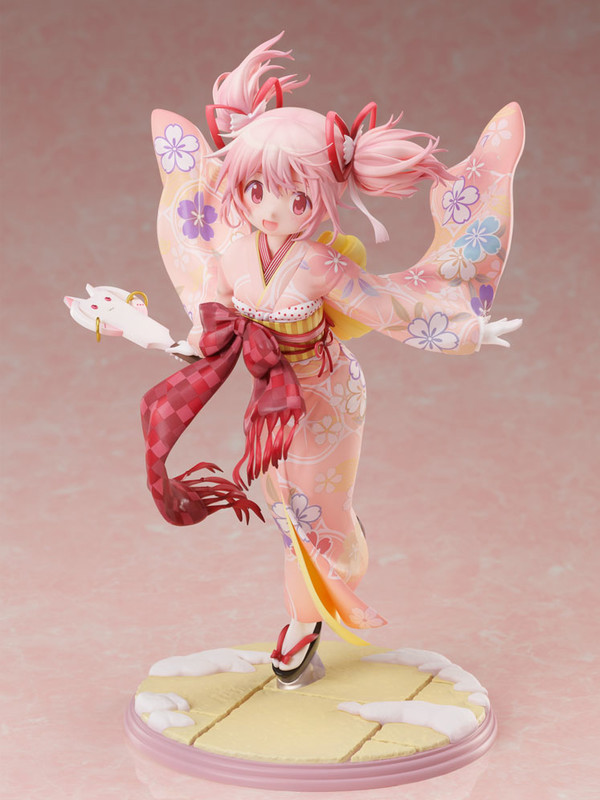 Original Character – Sailor Fuku no Mannaka (Union Creative International Ltd)
It's a non-scale original character that is being made by Union Creative. Even if you like it, it is very overpriced. Also, it is made by Union Creative which means you'll be paying over ¥19,000 for a figure with sub-par quality. Just pre-order something else or invest your money in cryptocurrency.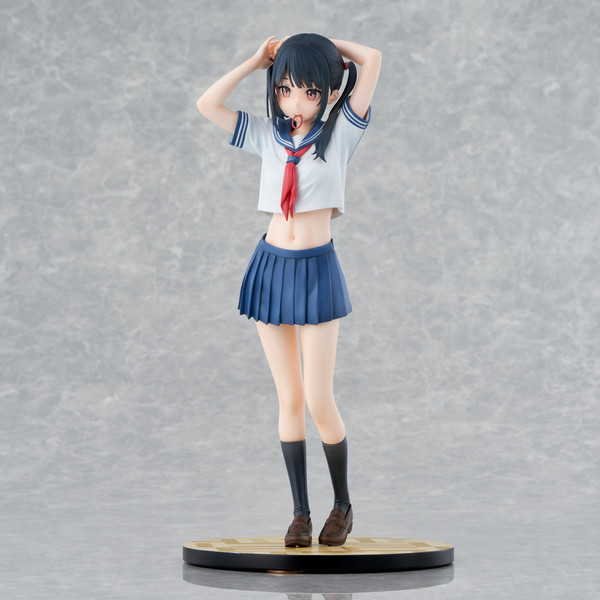 Shin Evangelion Gekijouban:|| – Souryuu Asuka Langley – 1/6 – White Plugsuit Ver. (Kotobukiya)
It looks similar to some other Kotobukiya releases of Asuka but this is actually a new one. Granted it's not very unique and looks more like a rehash of an old figure, but you just gotta love Kotobukiya's pricing. Would you believe this is priced at less than ¥12,000?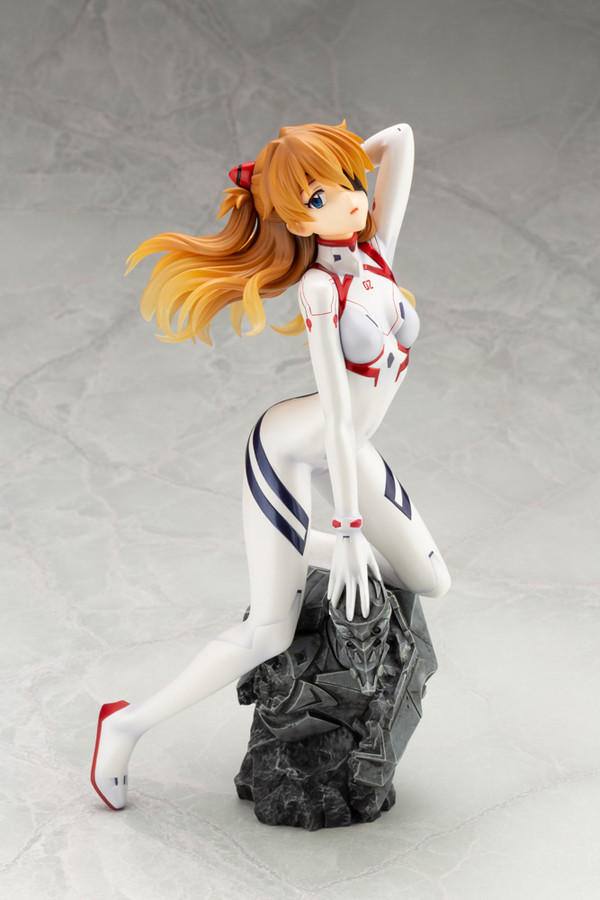 Kyou Kara Ore wa Loli no Himo! – Nijou Touka – 1/7 – Swimsuit Style (Good Smile Company)
If you want the loli police knocking at your doorstep, this is a surefire way to get it done.
Apparently, this is one of the figures on Aquamarine's lineup that was canceled when it declared bankruptcy. Good Smile Company decided to take over production and now you get to pre-order it and be on the FBI watch list.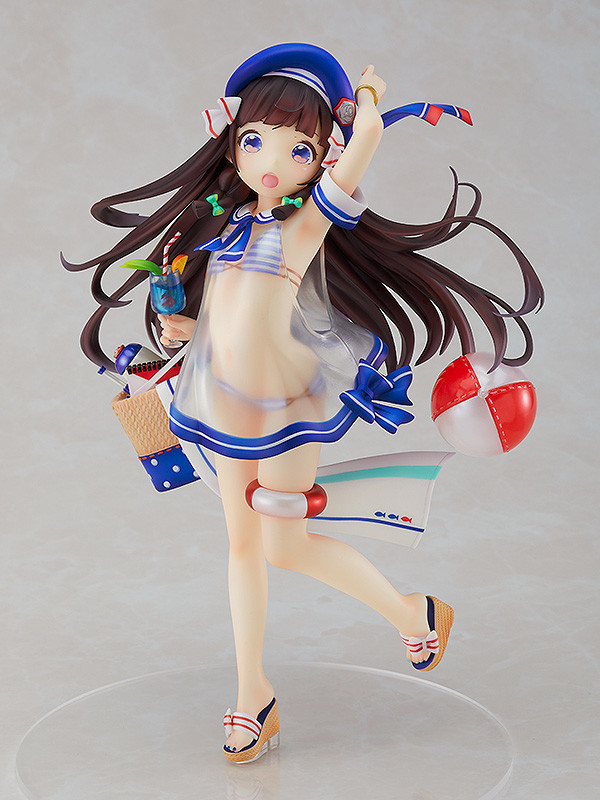 Kidou Sentai Iron Saga- 1/7 – Judith Swimsuit Ver. (AniMester)
It's a Chinese IP and a Chinese company. AniMester only has one figure released so far and I cannot find any information regarding the quality. The figure prototype looks promising though and the price seems fairly reasonable considering the amount of detail and the accessories. The parasol is made of polyester cloth. All accessories are affixed to the base and cannot be removed.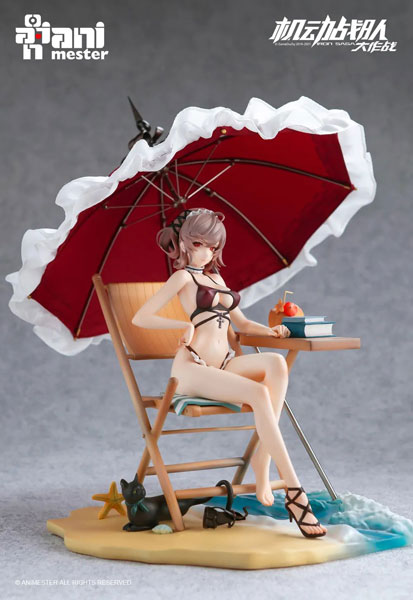 Isekai Maou to Shoukan Shoujo no Dorei Majutsu – Shera L. Greenwood – B-style – 1/4 – Bare Leg Bunny Ver. (FREEing)
It's the elf with the giant badonkas. Since we're a bare-leg version of Shera, I am a bit disappointed we're not seeing any signs of 1/4 bunny of Rem (the Pantherian). Not to be confused with her namesake — the blue-haired maid.
You can force cast-off the bunny top for Shera though that means risking over $200 worth of plastic. You'll have to soften the plastic with a hairdryer so it becomes bendable. Some collectors claim most figures would have nipples included in the sculpt which is why force cast-off became a thing.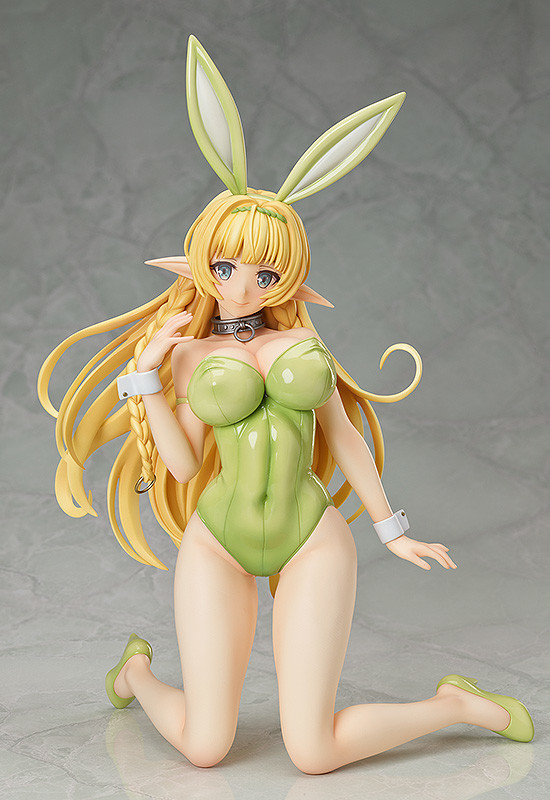 Kantai Collection ~Kan Colle~ – Prinz Eugen (Ques Q)
I'd like to think KanColle still has a huge following (within Japan at least). Some of you may not agree with me. But evidence shows the market value of many top-tier KanColle figures has gone down significantly in the after-market. This means the franchise is becoming less popular. The publisher's refusal to expand to a global audience is limiting its potential and its players are moving to other games in droves. Just look at Azur Lane. It may be a copycat but it's thriving because it expanded to a global audience.
I think this figure looks great and the price seems reasonable for the level of detail. But I'm not pre-ordering it because I only played KanColle for a while so I do not have a connection with their characters. This just builds on my case that not going global is limiting the IP's potential. If, however, you are still a fan of KanColle, you might be better off getting this when it becomes cheaper in the after-market. Take that advice with a grain of salt.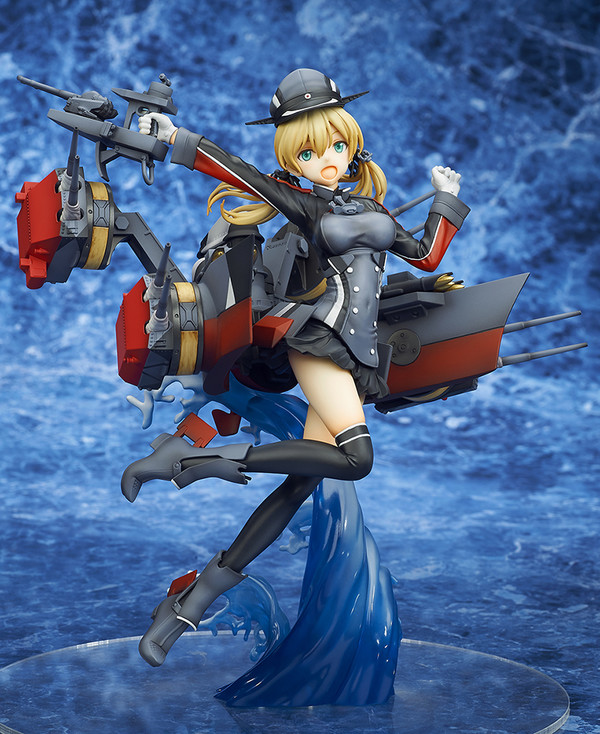 Sword Art Online: Alicization – War of Underworld – Yuuki Asuna – 1/7 – Dress Shirt Ver. (Hobby Stock, Wing)
So it's another company oversexualizing a character for the monies. Everyone agrees they are trying to make Asuna thiccer. I'm no expert but I think they made her 2 cup sizes bigger. I had considered pre-ordering but I'd have to say the face is a little bit off. I won't fault you if you want to pre-order it though. Nothing wrong with a thicc Asuna. It comes with a limited edition faceplate if you order at the Hobby Stock online store.
I just wish they provided a full photo with the bonus face plate on the figure.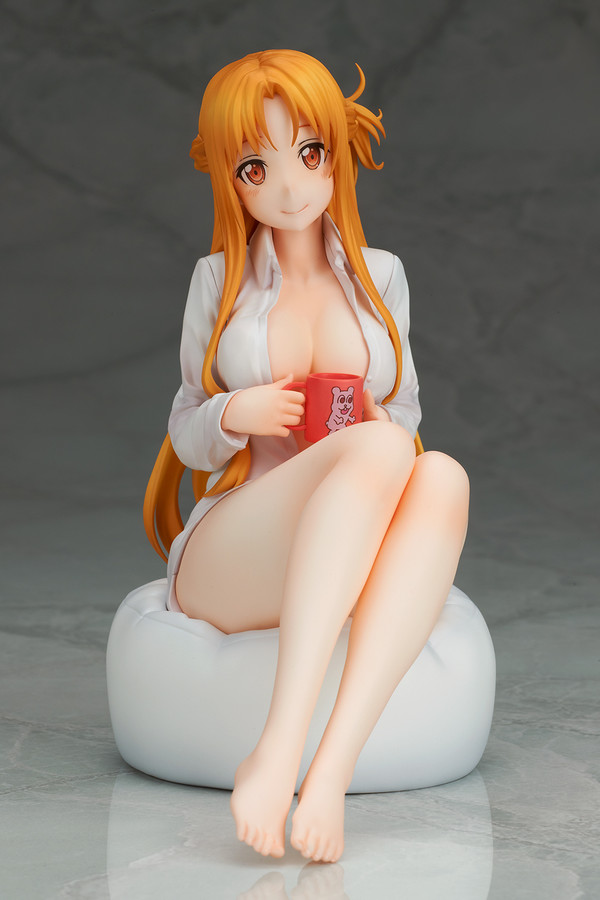 Ganbare, Douki-chan – Kouhai-chan (Union Creative International Ltd)
From the manga shorts by Yom which is a fun read. I'm tempted to pre-order this but I'm holding off on any other Union Creative pre-orders until I see evidence of their quality improving.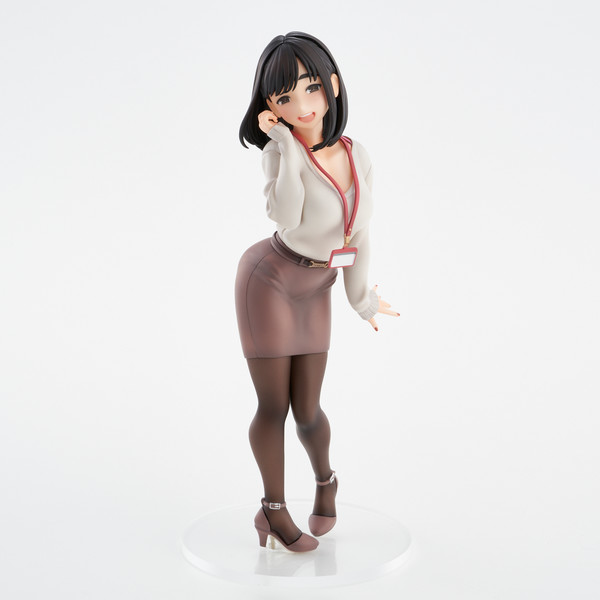 Zettai Junpaku♡Mahou Shoujo – Suzuhara Misa – 1/7 – Space Suit Ver. (Ques Q)
I'm not a fan of unrealistic breast sizes so this isn't for me. But if that's your thing, you'd be glad to know that Ques Q is making this. Their quality is superb.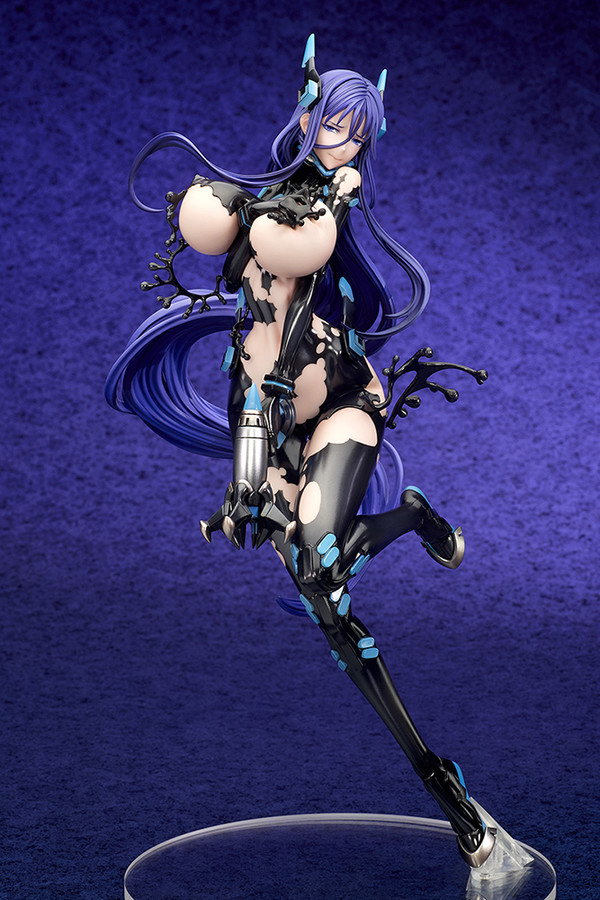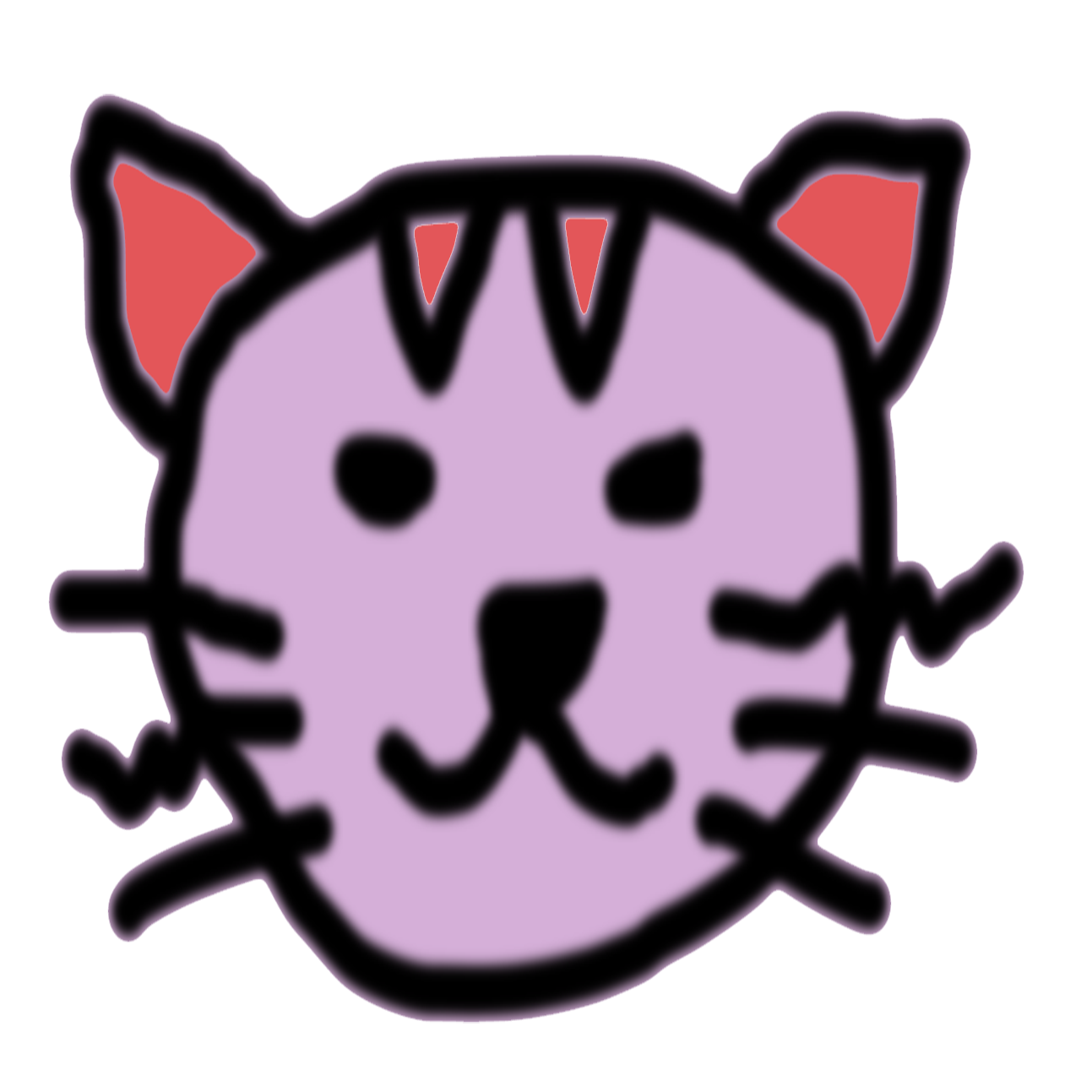 I started the NekoFigs blog in January 2021, 5 years after I've started collecting anime figures. It all started with one humble prize figure of Saber Lily which was bought on a whim. Now, I face the big problem of how to deal with over 200 empty boxes.