I feel like it's been forever since I last did a roundup. Top picks this time around include the new Ryza figures, Miku Nakano Date Style, a Hatsune Miku with LEDs, Lala and A2 by Flare.
Overlord IV – Lupusregina Beta – 1/8 – so-bin Ver. (Alter)
Finally, it's nice to see the good companies making figures characters from Overlord not named Albedo. Though the price on this one is a little hard to swallow. I don't know about you, but for me, anything above ¥16,000 takes a bit of mulling over before I decide to preorder. I have to really love the character to bite on a figure above that price threshold.
For this particular figure, Alter is sure to do a good job. The base is unique although it doesn't really seem that complex to sculpt and paint to justify a steep price tag. If you think the cost is justified and like Lupusregina enough, then go preorder her.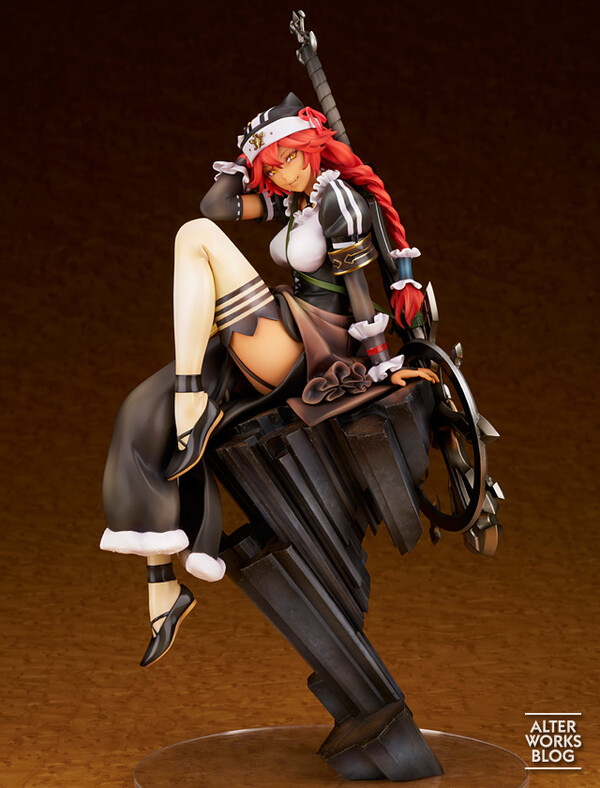 Houkai 3rd – Kiana Kaslana – 1/7 (AniGame)
Are you a Houkai fan willing to throw away your savings for a PVC waifu? Anime figure prices have still been increasing and I dread that I would not be able to afford them in the future.
This figure of KIana is priced at over ¥37,000. At that price point, you'd expect it'd at least be a 1/4 scale but it's just a freakin' 1/7 scale. Despite having alternate weapons and capes, I still think the price is a rip-off.
Mihoyo is already making a crap-ton of money from its games so I think there's a lot of greed at play here.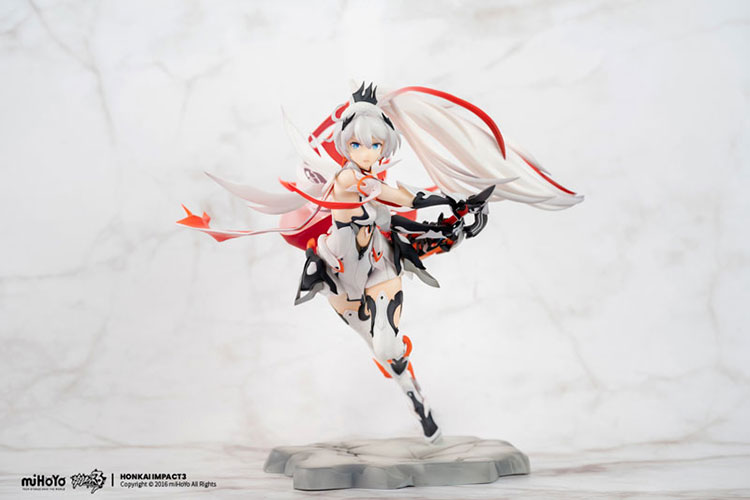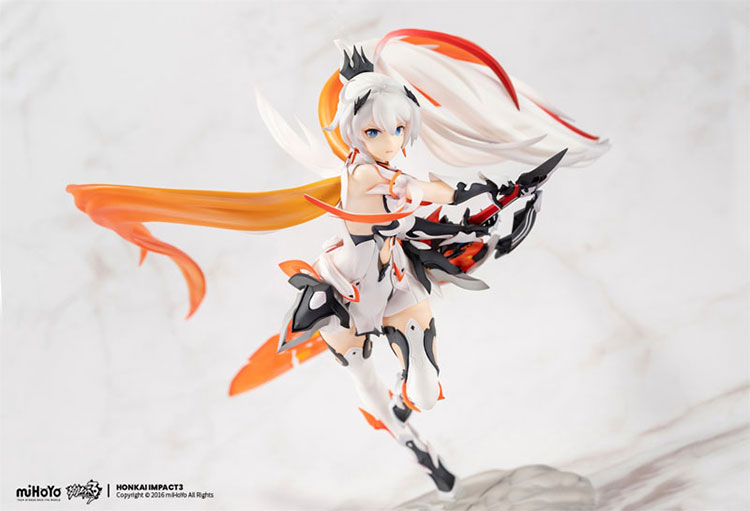 Guilty Gear -Strive- – May – 1/7 (Broccoli)
I don't have a lot of expectations for a figure made by Broccoli but this at least has vibrant colors which is a stark contrast to their other figures with dull and lifeless colors. So maybe this might end up being a good figure. Note: That's a maybe. Not sure why anyone would want a figure from a fighting game that hasn't been relevant in years though. I'm guessing the price would so it might be better to get her in the after-market. Take this advice with a grain of salt.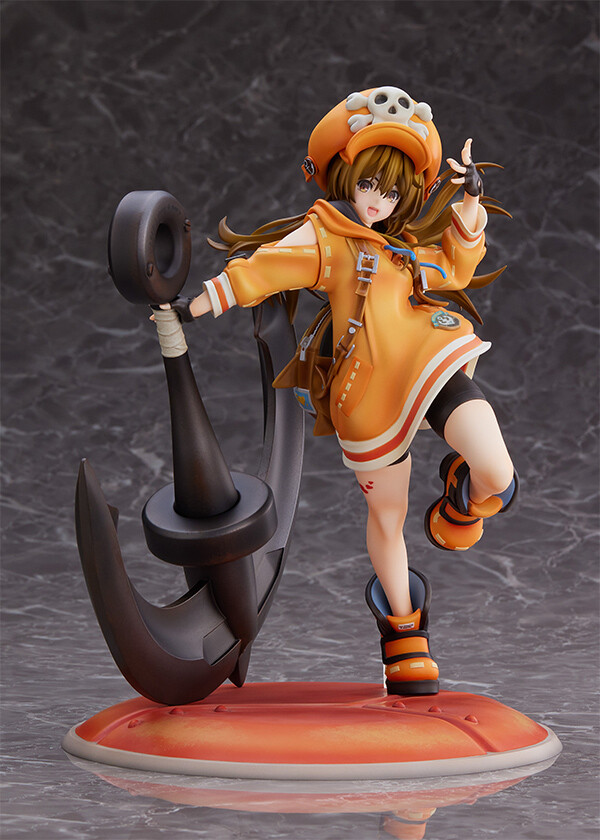 Thor – Lady Thor – Bishoujo Statue – Marvel x Bishoujo – 1/7 – 2nd Edition (Kotobukiya)
I think this is a recolor of the original release though it's hard to tell the difference from the first edition of the figure especially since the promo pics have varying background colors. This rerelease was timed with the showing of the new Thor film. Gotta cash in on that hype. I haven't seen the movie myself because I'm still wary of going out despite being vaccinated.
EDIT: Information from the Kotobukiya website says that only the base and the packaging are recolored. The figure itself is the same color.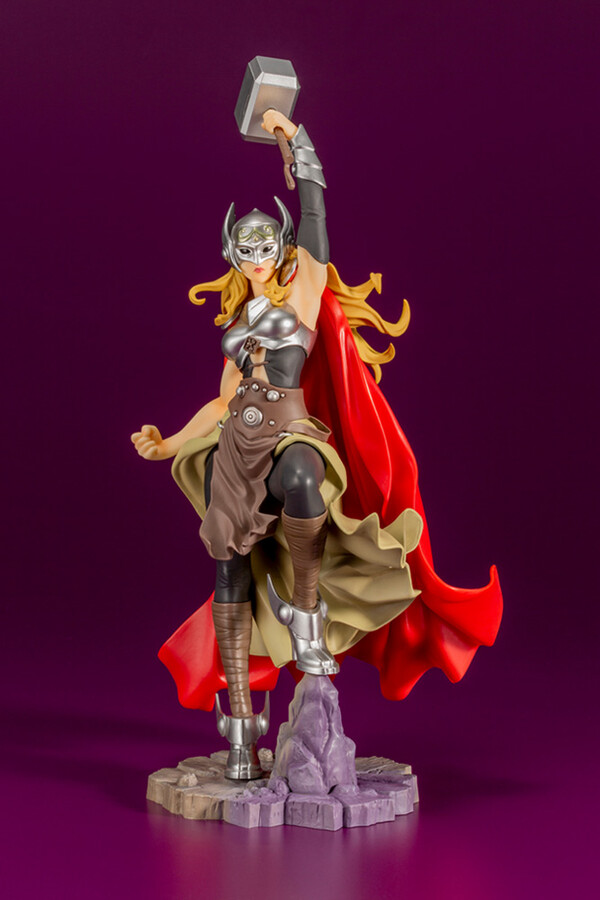 Thor – Lady Loki – Bishoujo Statue – Marvel x Bishoujo – 1/7 – 2nd Edition (Kotobukiya)
Same with Lady Thor. This is a release and what also looks like a recolor.
EDIT: Information from the Kotobukiya website says that only the base and the packaging are recolored. The figure itself is the same color.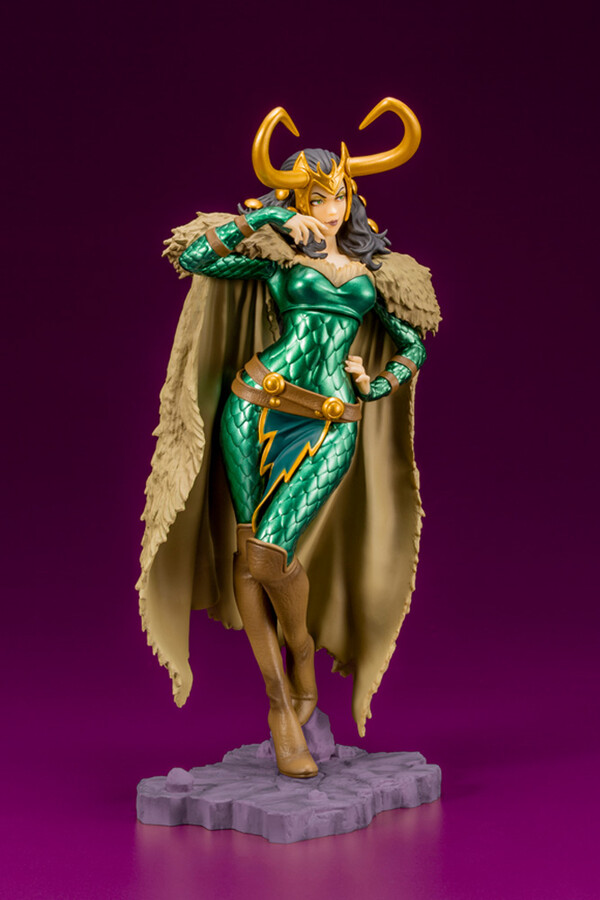 Senki Zesshou Symphogear XV – Akatsuki Kirika – 1/7 – Gear Inner Ver. (Hobby Stock, Wing)
A simple figure with a very high asking price. Hobby Stock is a good manufacturer though so if you like the character, preordering is still recommended.
Also, you might want to consider ordering from the Hobby Stock store since that comes with an exclusive face.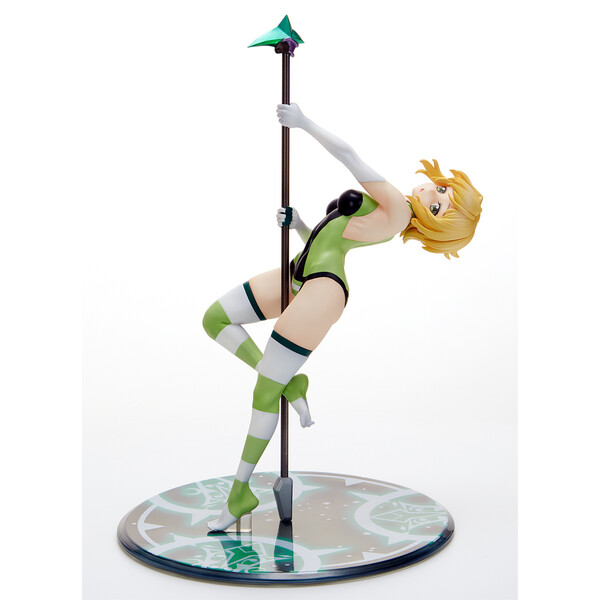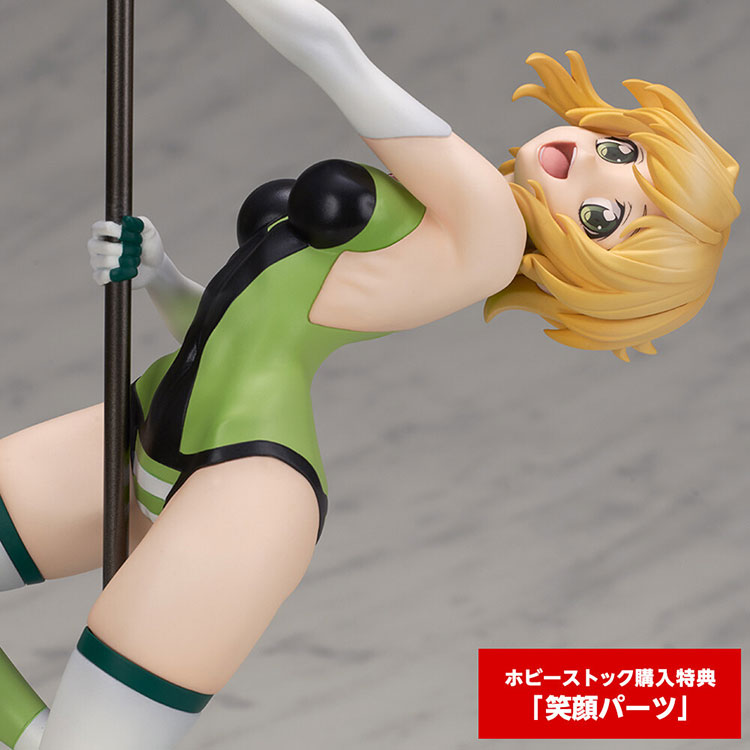 Senki Zesshou Symphogear GX – Yukine Chris – 1/7 (Hobby Stock, Wing)
I like Chris Yukine figure but I have to say I'm not very familiar with the Symphogear series so color me surprised when I saw this one getting a rerelease. after checking the after-market prices, you have to pay upwards of ¥40,000 to get her so having a chance to get her at preorder price is a welcome surprise. Get her while you can.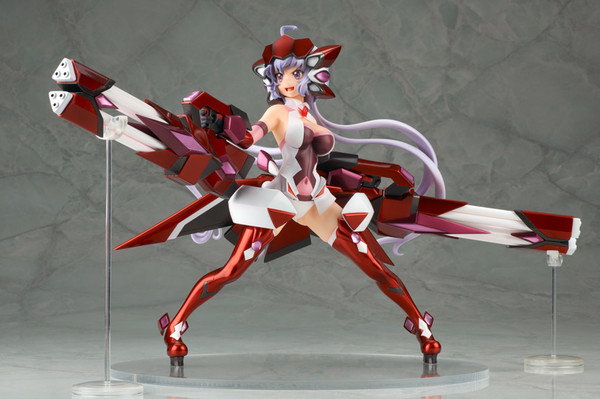 Tokyo Mew Mew New~♡ – Mew Ichigo – F:Nex – 1/7 (FuRyu)
Mew Ichigo is a character from an old anime that is getting a remake this season. I already knew it was not for me, I mean she is wearing a mahou shoujo costume and the anime is clearly not targeted to my demographic so that's 20 minutes of my life I'm not getting back. Despite being a remake, the anime still feels really dated though. It kind of loses the old feel moving towards the end of the first episode as you can see the modern fight animations. So this turned into a quick anime review.
This figure is cute though I don't really trust FuRyu, especially with that bloated price tag. The colors are vibrant and I adore the base on this one just because it is so tiny. I hate figures that have a needlessly large base that it takes up too much space. Would I recommend preordering it? Maybe not. I don't think this will be a popular anime so the price of the figure should tank (maybe).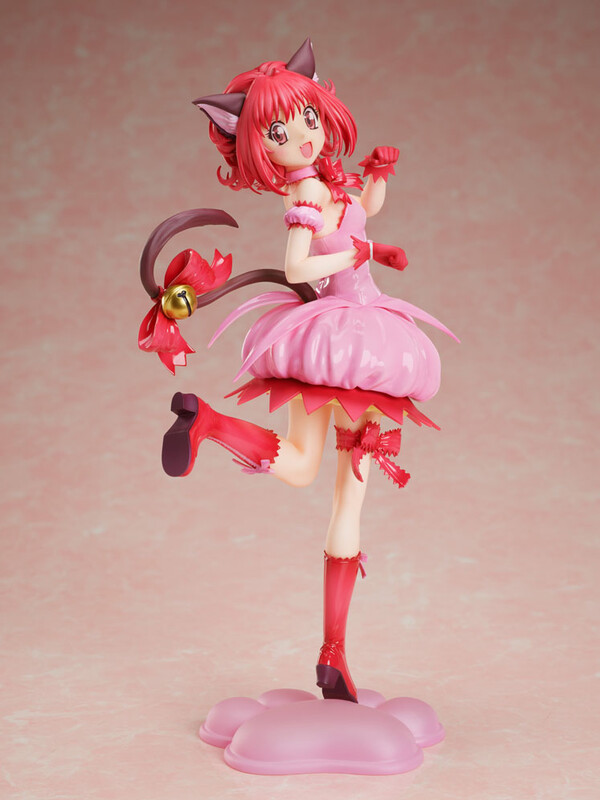 Cuckoo no Iinazuke – Umino Sachi – KDcolle – 1/7 – Bunny Girl Ver. (Kadokawa)
I was thinking so hard about preordering this one along with Erika Amano. I took too long to decide and now I regret having missed the preorder for Erika Amano. Should I preorder Sachi despite missing out on Erika? Decisions. Decisions. It's not often you get a bunny figure that is not a 1/4 scale too.
A Couple of Cuckoos was one of the more popular anime of the previous season so maybe a better figure of the trio will get announced soon. After, WonFes Summer is just around the corner.
Chainsaw Man – Power – F:Nex – 1/7 (FuRyu, Mappa)
Seems like figure manufacturers are pushing hard on making the standard price for 1/7 scales be above ¥30,000. Thankfully, Good Smile Company, Kotobukiya, Myethos and a few other companies still have the decency to keep their prices competitive. It wasn't long ago that a figure like this would cost around ¥12,000.
Vote with your wallet. Do not preorder the overpriced stuff.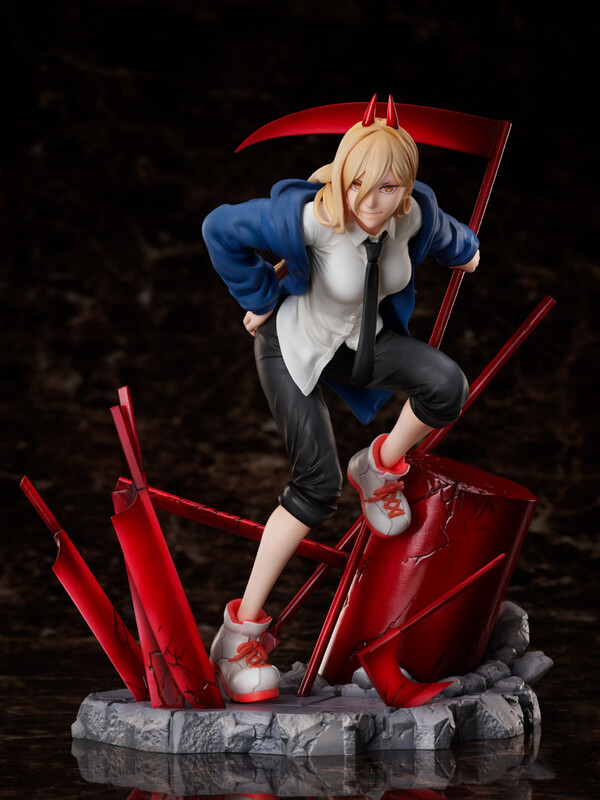 Renmei Kuugun Koukuu Mahou Ongakutai Luminous Witches – Virginia Robertson – F:Nex – 1/7 (FuRyu)
Music anime isn't my thing so I don't have much of an opinion on this figure. Also, I don't care much for anything made by FuRyu. It is what it is.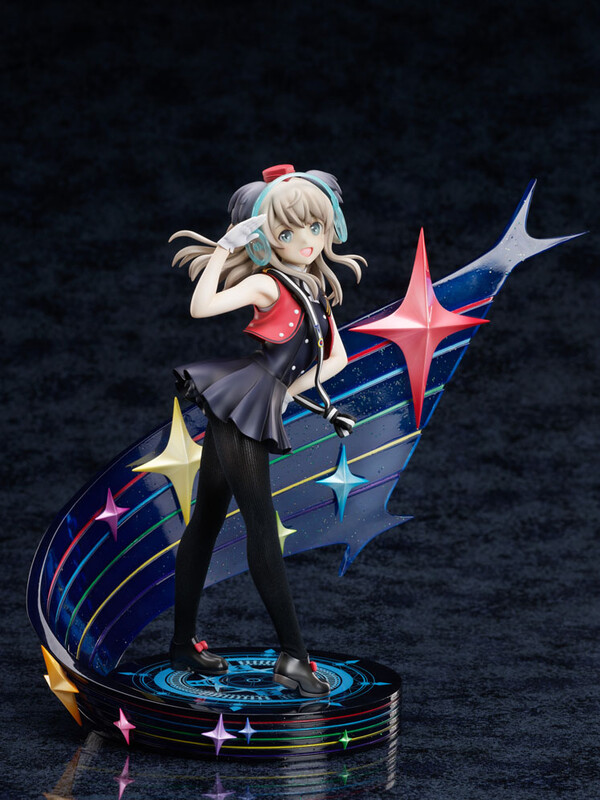 Azur Lane – Little Illustrious (Knead)
No scale is listed for this one so I'm guessing it's a non-scale. It's pretty expensive too so be wary as you might end up paying top dollar for a very tiny figure. The manufacturer should do their due diligence and provide the specifications for the figure. Also, Knead is still pretty a new company so it's still difficult to get a feel for the level of quality they produce.
As for the figure, Li'l Illustrious is looking very cute. Who would've thought we'd be getting figures of the game's chibi characters?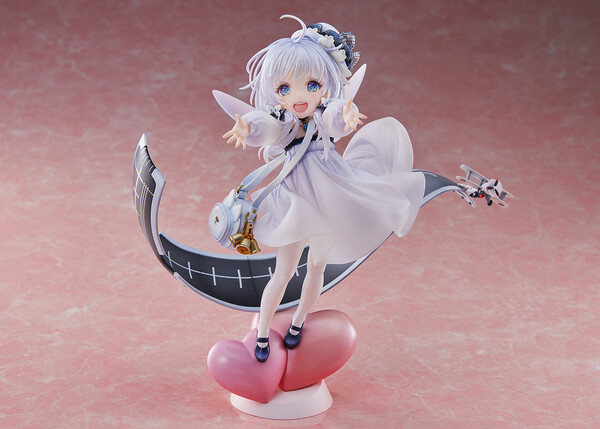 Kanojo, Okarishimasu – Mizuhara Chizuru – Cat Costume Ver. (Union Creative International Ltd)
The Union Creative formula is to take very good photos then Photoshop them to oblivion and make them look like the most divine thing ever. And after all of that, deliver a poor quality product. I feel bad for the people they are able to fool with deceptive marketing. I really do because I was one of them.
For that matter, no matter how good or how cute this Neko Chizuru looks, I am not taking the bait. Neither should you.
If you choose not to listen, the preorder links are below.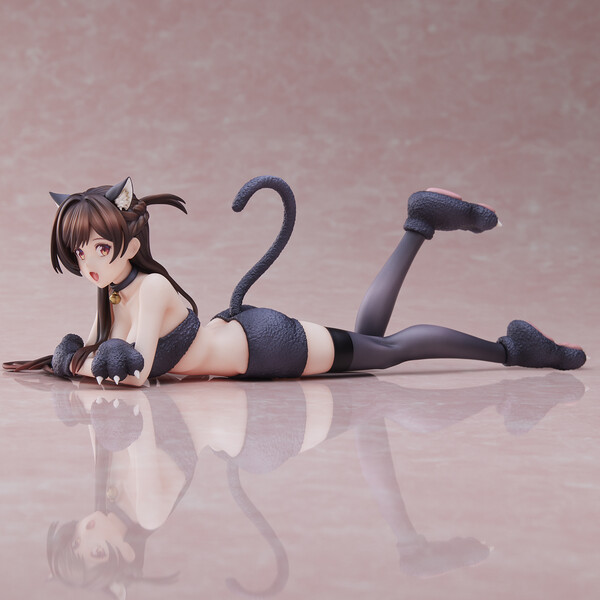 Azur Lane – Chao Ho – 1/7 (Neonmax)
If you want a piece of some of Azur Lane's Dragon Empery shipgirl, you have to gamble it on a new company. Neonmax first figure is set to release later this year so it will be a while before we can get some feedback on the level of quality they produce. If their figures turn out great though, it is likely that the after-market prices will soar.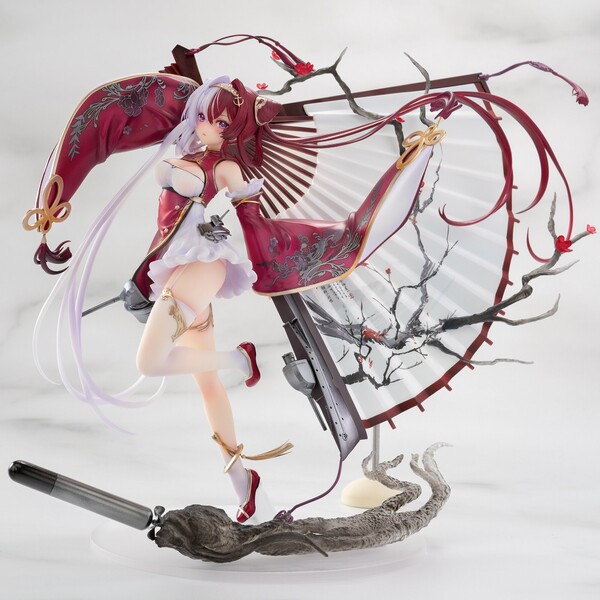 Atelier Ryza ~Tokoyami no Joou to Himitsu no Kakurega~ – Reisalin Stout – 1/6 (Amakuni, AmiAmi)
Are there too many Ryza figures now? Seems like every month a new Ryza figure gets announced. Obviously, my wallet can't keep up so I have to choose wisely which ones to preorder. So should you. Figures are not cheap. This one could actually be an easy candidate for one of the best Ryza figures but I already own the first Ryza figure by Wonderful Works and preordered the swimsuit one by Good Smile Company. It's safe to say I will not be preordering any more Ryza's in the near future unless I'm presented with an exceptionally good one. There are some figures that you simply cannot pass up on.
But if you just have to own every Ryza figure ever made, I can't really blame you either. If only money wasn't finite.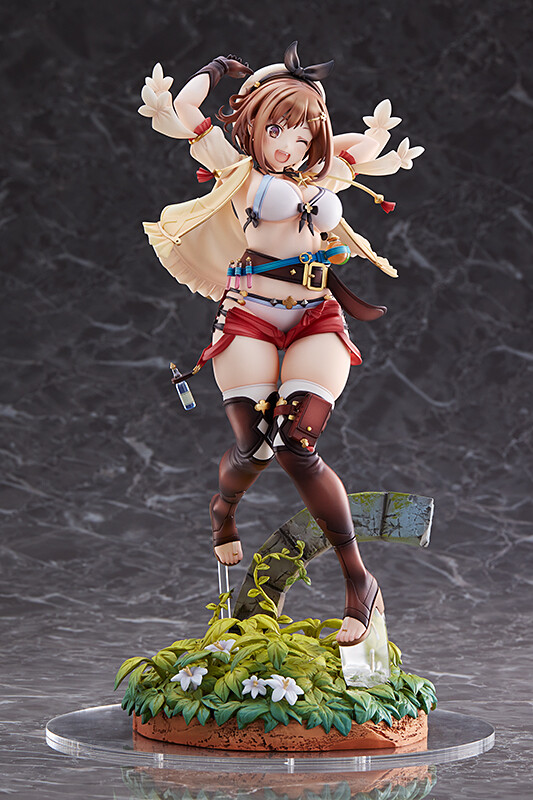 Gotoubun no Hanayome ∬ – Nakano Miku – 1/6 – Date Style Ver. (Good Smile Company)
I've passed up on one too many figures of the quintuplets and now I finally found the line that I want to complete. Good Smile Company has opened preorders for the Date Style version of Miku. I knew this was the line that I must have.
I passed up on FuRyu because… well… it's FuRyu. Kotobukiya quintuplets would have been nice but the quintuplets in uniforms would have been a tad uninspired. But this one, it's casual and stylish. And I'm actually excited to see the rest of the sisters in their date-style clothing. Hope the rest of them get announced for WonFes or WHL.
Heck, it's even a huge 1/6 scale below ¥16,0000.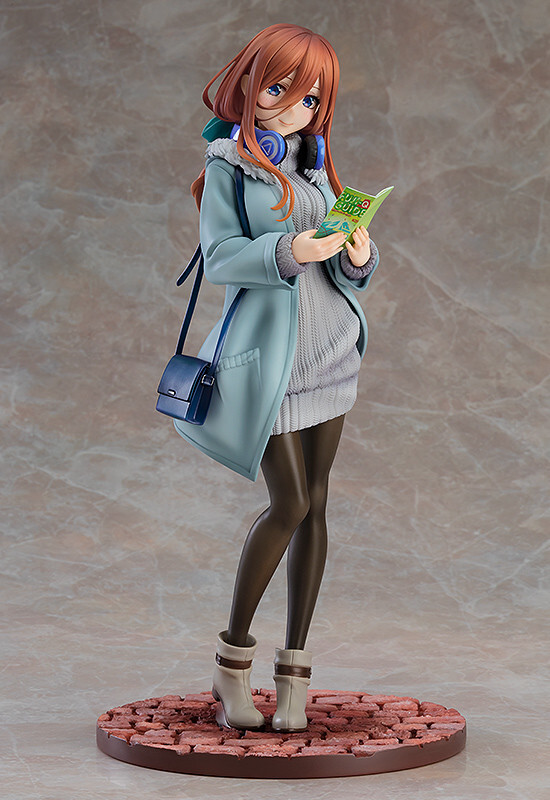 Transformers – Convoy – Bishoujo Statue – 1/7 (Kotobukiya)
Dunno which is weirder — bishoujo transformers or bishoujo ponies. I still can't wrap my head around it, but hey, this is really happening! Who comes up with these ideas?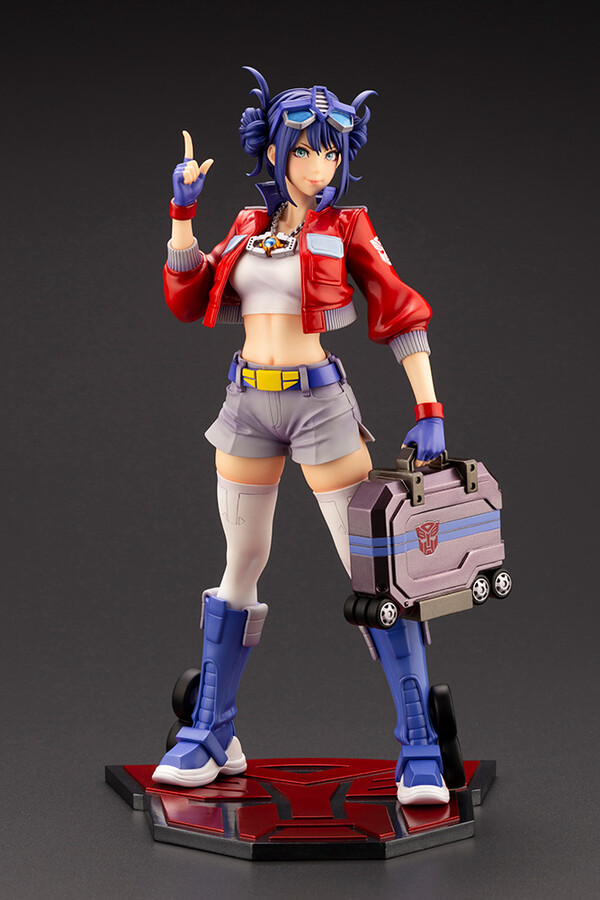 Transformers – Megatron – Bishoujo Statue – 1/7 (Kotobukiya)
And if you have Prime, you've gotta have the baddie – Megatron.
Now I'm curious what Starscream would look like.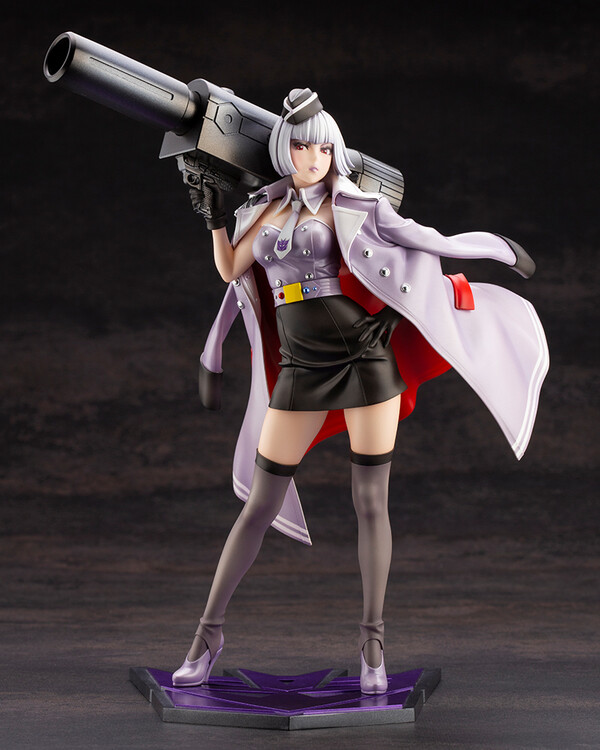 Original Character – B-style – Melody – 1/4 (FREEing)
This one is an original character by DSmile and she is a really pretty figure with some pretty huge knockers. For a moment, I thought I was looking at something based off of Tony Taka's work.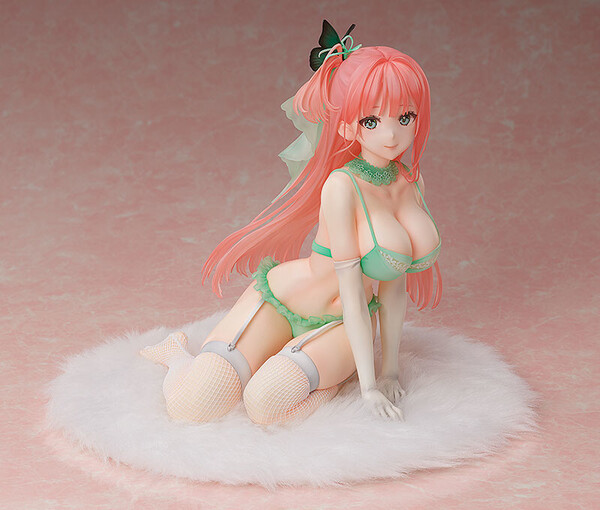 Uma Musume: Pretty Derby – Toukai Teiou – 1/7 – Dreams Are To Be Carried! (Kotobukiya)
I hear Cygames is making a killing with Uma Musume so it was to be expected that we'd be getting horse-girl figures. I don't play the game but I wonder if the anime is worth checking out.
I would normally recommend Kotobukiya figures because they are cheaper than most and are of excellent quality. This however does not fall within that category. You can still expect the quality to be good but the price is on the steep end for a Kotobukiya figure. It's a very simple design and I can't see how they can't keep the cost down.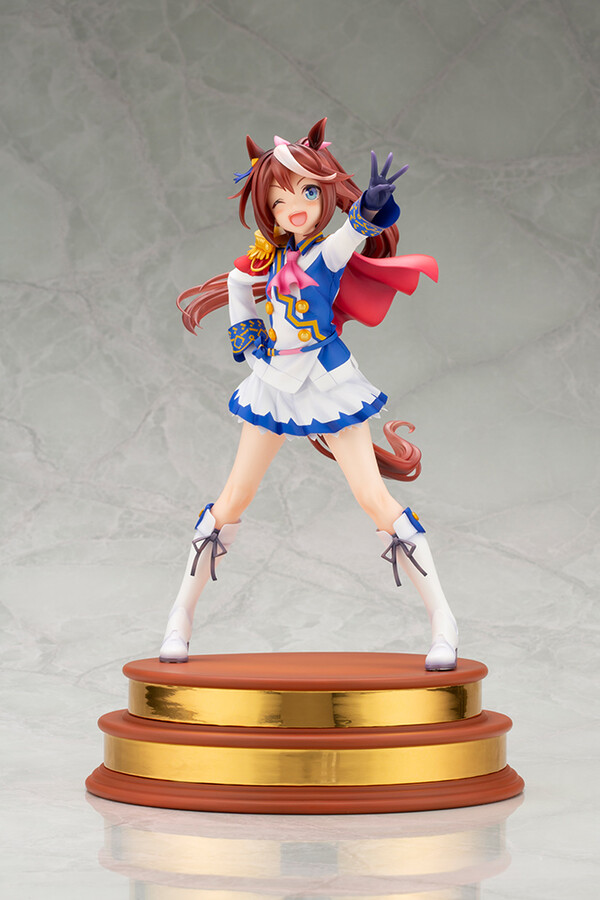 Uchi no Neko ga Onnanoko de Kawaii – Kinako – Golden Head – 1/6 – Good Morning Ver. (Alice Glint, Thousand)
This is an original character from 40Hara, a popular animator. You might (or might know him) as the person behind the manga/doujin "I Want You to Show Me Your Panties with a Disgusted Face".
Kinako is from the manga "My Cat is a Kawaii Girl" and I just found myself something new to read. As for the figure, I'm not so sure about that. This is First figure from the company Thousand I can't be sure what kind of quality I'm getting.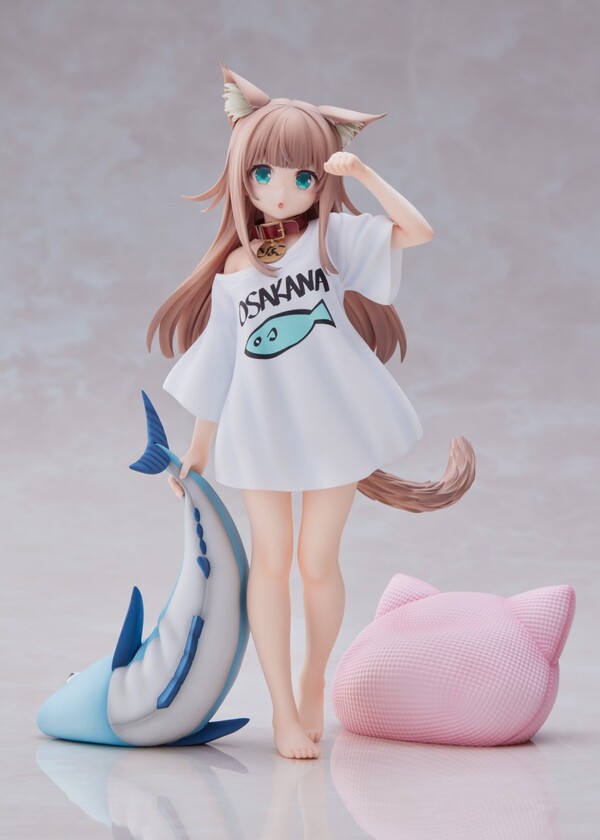 Kanojo, Okarishimasu – Sarashina Ruka – 1/7 (Broccoli)
Maybe you hate Ruka for being a hindrance to the romance between Mizuhara and Kazuya and that's understandable. I think she means well. After all, she is in pursuit of her own happiness.
However, what's great is we are getting another scale figure of other characters in Kanokari. The other characters usually just get prize figures and it's only Mizuhara that is getting the scale figure treatment. Too bad it's being done by Broccoli though. And unfortunately, there are no other figures of her on the horizon so we're stuck with this one for a while. Broccoli is a bit of a gamble, especially at this price point and with only a simple pose.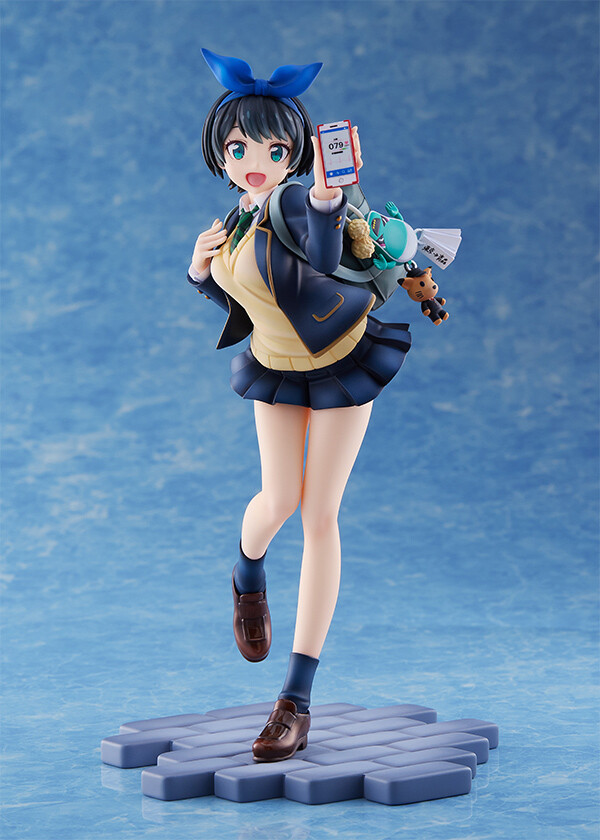 NieR: Automata – YoRHa Type A No.2 (Flare, Square Enix)
Flare is one of the best figure manufacturers hands down but something feels off about her face and the pose looks very stiff. Flare's 2B was gorgeous and adding A2 would be very nice but now I'm not so sure.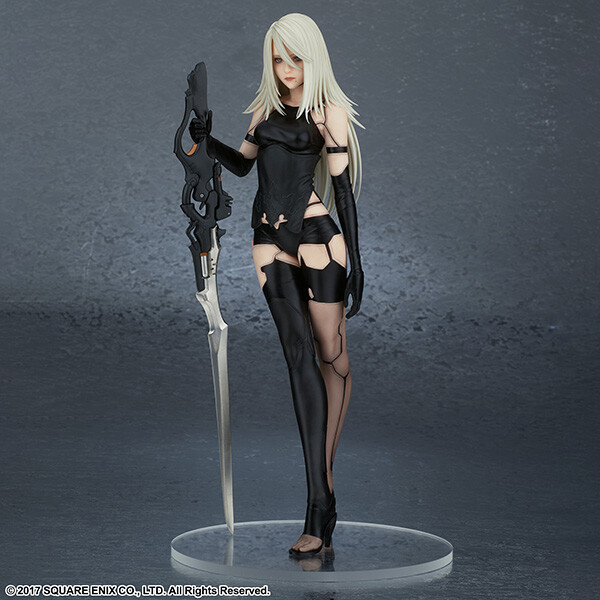 NieR: Automata – YoRHa Type A No.2 – Short Hair Ver. (Flare, Square Enix)
The short hair version is looking a bit better though. It has a snazzier weapon and shows off more skin.
Also, you can get the DX version which, I believe, has interchangeable parts for both the regular version and the short hair version. The price difference is huge though so I'd recommend just picking up which one you like better and going for that. I personally prefer the short hair version but you do you.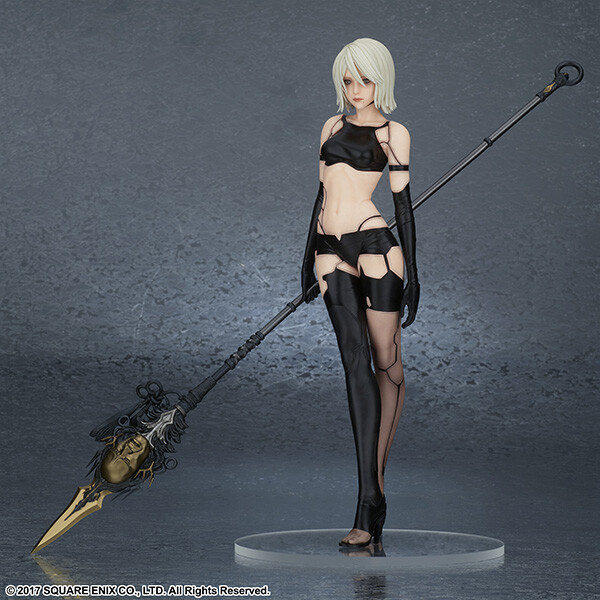 NieR: Automata – YoRHa No. 2 Type B – Regular Edition (Flare, Square Enix)
And 2B gets a rerelease, both the regular and DX version. I prefer the regular and I already got her during the initial release. She remains one of my favorite figures.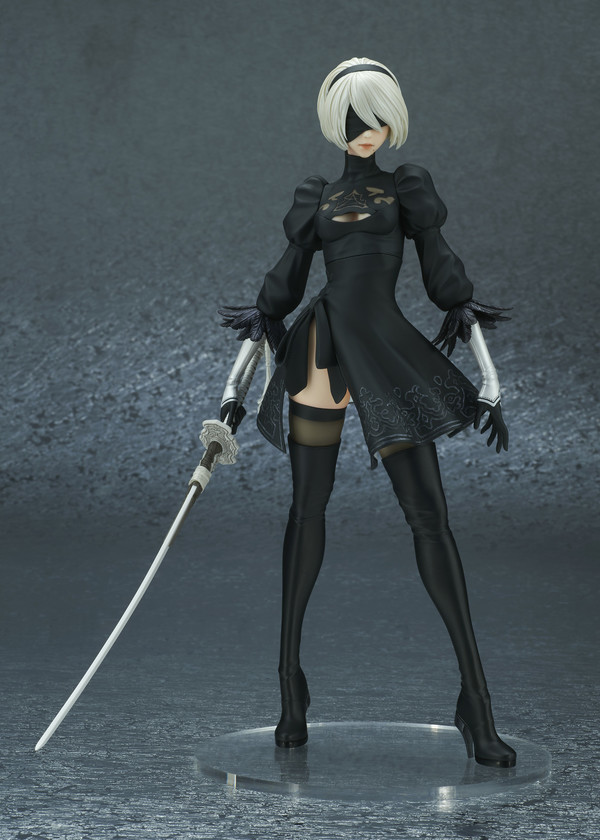 NieR: Automata – Pod 042 – YoRHa No. 2 Type B – DX Edition (Flare, Square Enix)
The DX version went up for ridiculous prices before her rereleases so don't miss out if you prefer the DX version.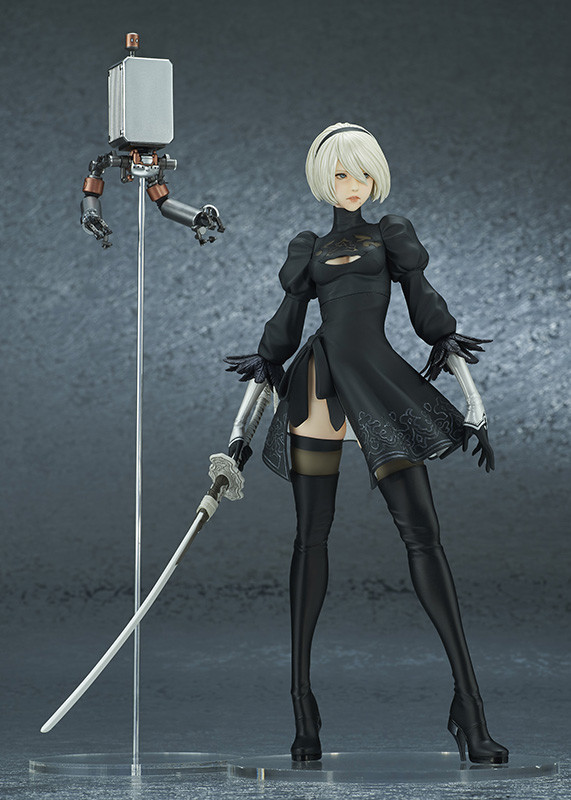 Azur Lane – Rodney – F:Nex – 1/7 – Palace Brightness (FuRyu)
Not one of the more popular characters in Azur Lane but Rodney is still a beauty. Though I would not recommend this one because I don't have much trust in FuRyu. On preorder, even Hobby Max's Belfast is so much cheaper than this daylight robbery.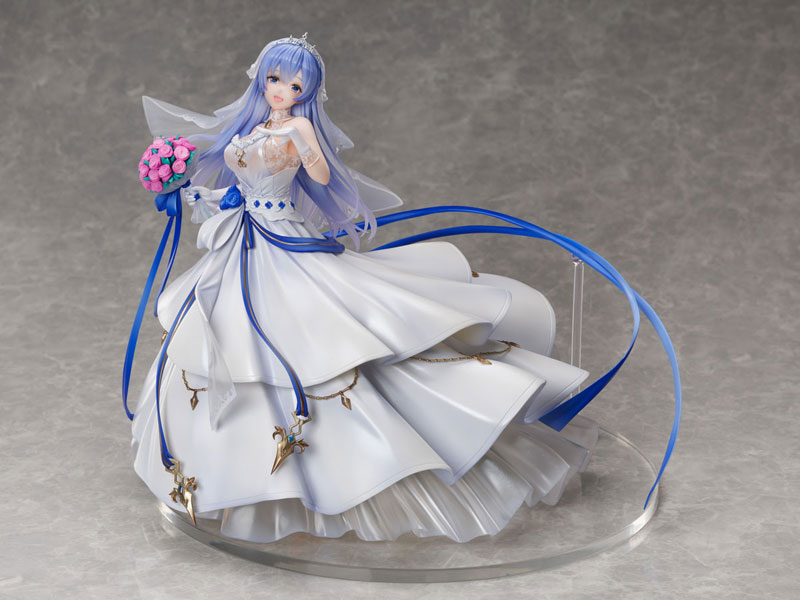 To LOVEru Darkness – Lala Satalin Deviluke – 1/7 (Amakuni, Hobby Japan)
It just dawned on me but To LOVEru does not have any cast-off figures that have nudity. Sure, pretty much all their figures are risque but nothing with actual nudity. At least none that I know of. Let me know otherwise. For an anime as ecchi as To LOVEru, you'd expect them to have cast-off figures. But nada!
As for this figure of Lala, it simply is beautiful. The Arabian theme works. And it looks like those things dangling on her bra are fixed. It would be nice if they were movable but I guess that would really amp up the price. This would have been a definite preorder for me if I didn't already own the Ques Q figure of Lala. It's the one with the Marilyn Monroe pose and I adore it to bits.
If you like this one and don't have a figure of Lala, this is a recommended preorder.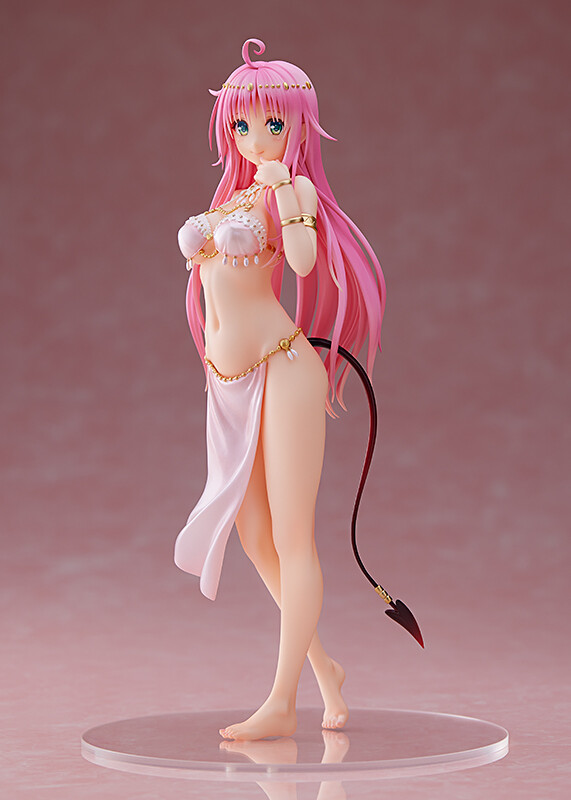 Re:Zero kara Hajimeru Isekai Seikatsu – Rem – F:Nex – 1/7 – Egg Art Ver. (FuRyu)
Rem fatigue is still here. Actually, you can call it Re:Zero fatigue. There are just so many figures of Rem and Ram right now that it's difficult to get excited about their figures anymore. In fact, my preorder list has now been cleared of all Re:Zero stuff. Unless you are building a shrine for Rem, I wouldn't recommend this. If you are, I'd still caution you since this is a FuRyu figure.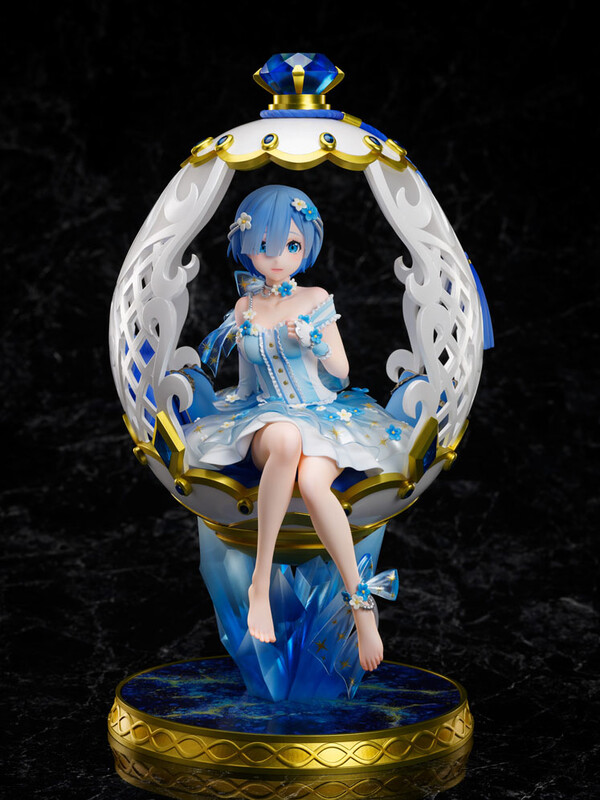 Vocaloid – Hatsune Miku – 1/7 – Virtual Popstar Ver. (Max Factory)
It costs an arm and a leg but it's so pretty and has LED lights. I wish it was a 1/4 scale though. If it was bigger, I would have considered getting it. It would be the most expensive nightlight I'd ever buy.
Miku fans, do you have enough in your wallet to afford this, or are you going to sell off one kidney? They say most people live normal, healthy lives even with just one kidney. Something to ponder on before you go to sleep tonight.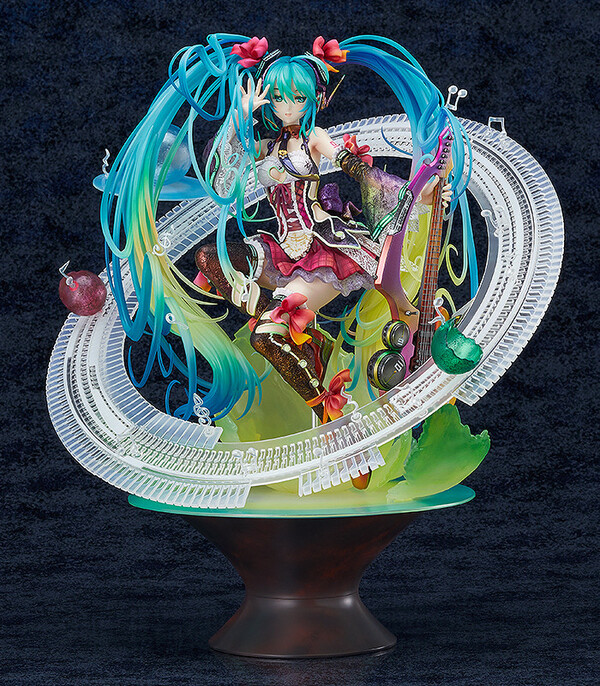 Code Geass – Hangyaku no Lelouch R2 – C.C. – Precious G.E.M. – Britannia Costume ver. (MegaHouse)
MegHouse makes great figures but the plain white backgrounds do not give their figures justice. They should hire the guys that take photos for Union Creative.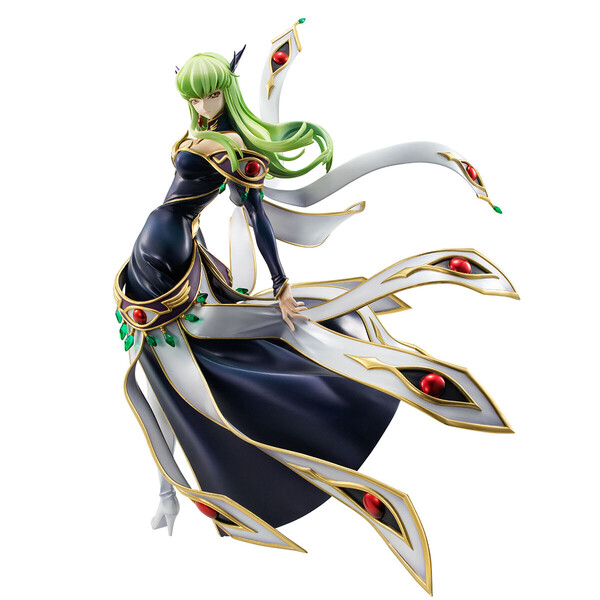 Code Geass – Hangyaku no Lelouch – Shirley Fenette – B-style – 1/4 – Bare Leg Bunny Ver. (FREEing, MegaHouse)
Bunny figures of the other characters would have been nice too.
The price of her original bunny figure has not really moved so if you're strapped for cash right now or whenever her release date is, maybe you can skip and just get her in the aftermarket.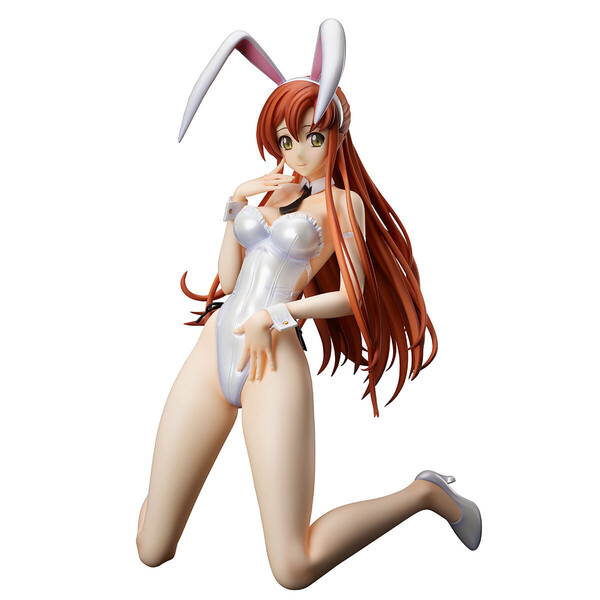 Naruto Shippuuden – Tenten – Naruto Gals (MegaHouse)
Maybe just get her in the aftermarket. I'm thinking the price would tank. There doesn't seem to be much demand for her.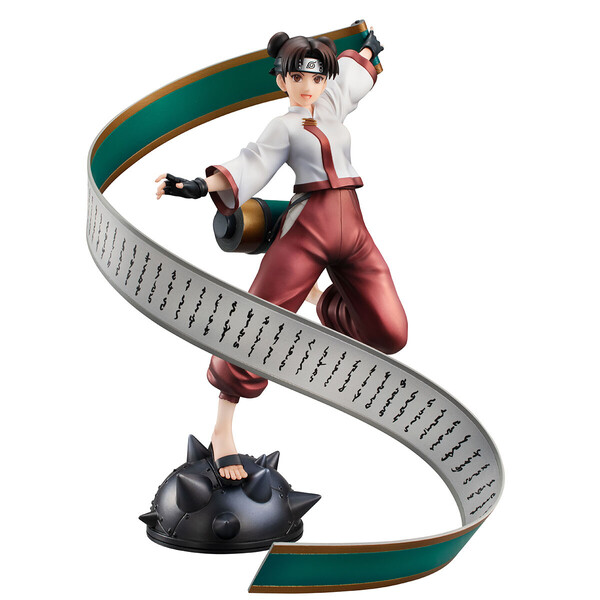 Naruto Shippuuden – Hyuuga Hinata – Naruto Gals – Shuugen ver. (MegaHouse)
I'm not a fan of Naruto and I'm not really fond of characters with dead lifeless eyes. But for some reason, I like the aesthetic on this. Maybe it's the white kimono matching the eyes.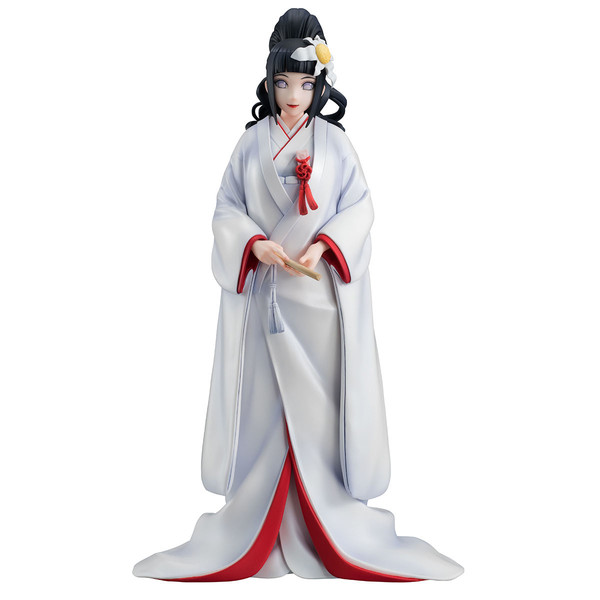 White Angel 1/4 – (Party Look/Otherwere)
I said this before. Figures with wings are special but this is way too pricey even for a cast-off 1/4 scale. It doesn't help that Otherwere is pretty much an unknown at this point so you have no idea what you're getting into the moment you preorder.
The figure contains a few alternate parts which include an alternate expression, the cast-off parts, and "liquid" parts.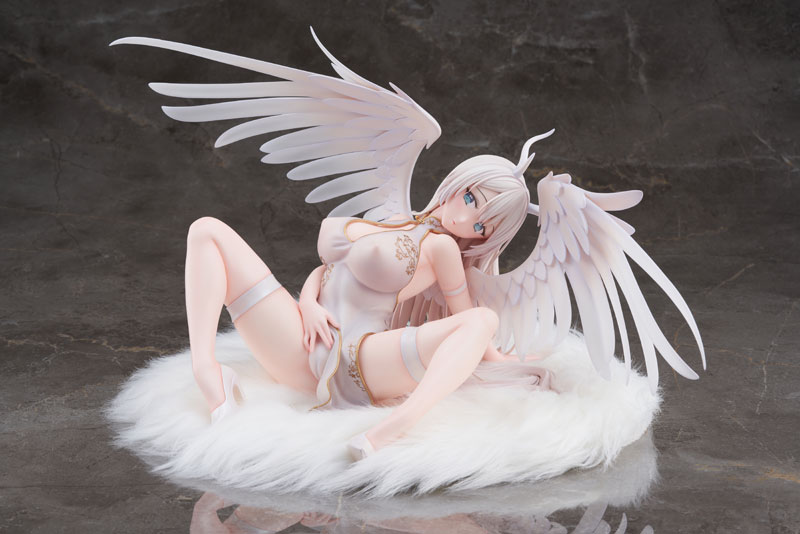 Colors:BLUE 1/7 (Solarain)
You can display her with or without the skirt. If you ask me, displaying her with a skirt looks somewhat lewder because it's like you're seeing something forbidden compared to just not having a skirt on. Also, did they really need to put a mole near her crotch?
The figure has a lot of intricate details. Heck, you can have her sheathe her katana and have her hold a handgun instead. There are too many display options it looks like a steal even if it is priced at over ¥20,000. And Solarain is still pretty much a new company but I think they can be trusted since they are under the Good Smile Company umbrella.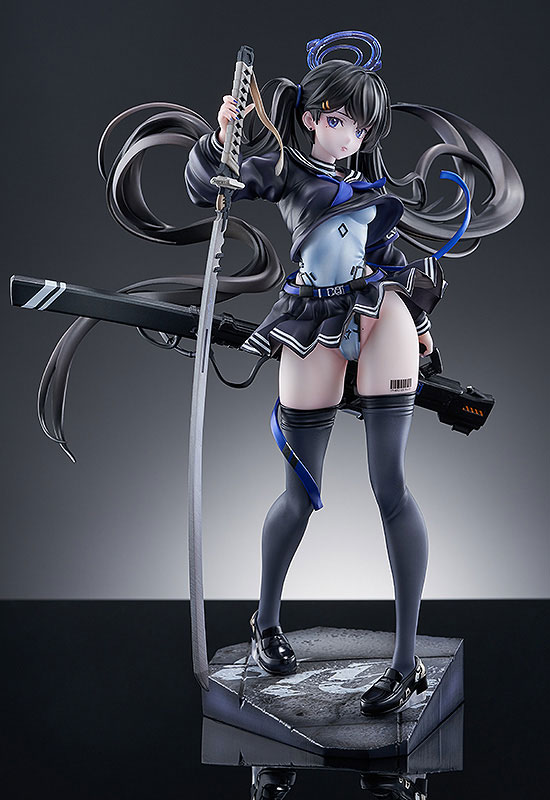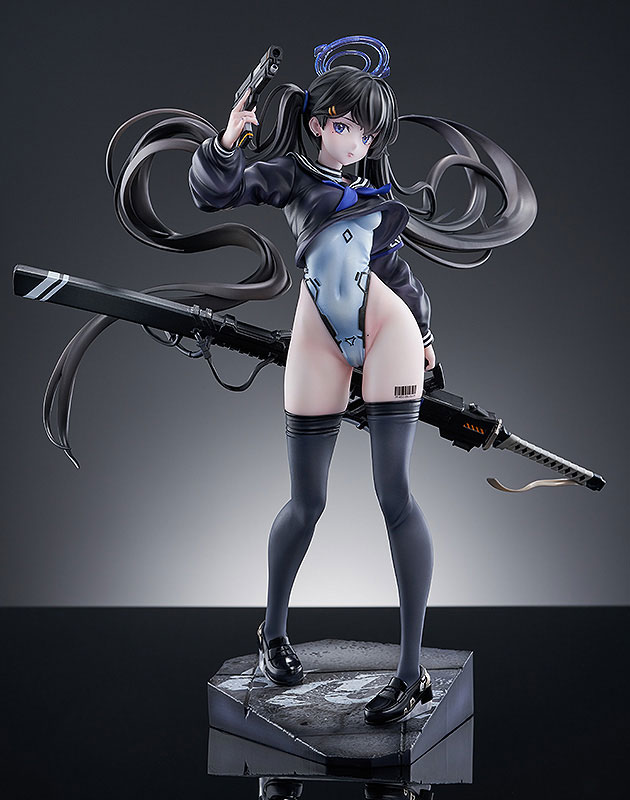 Girls' Frontline – OTs-14 – 1/8 – Purple Rain Heart Heavy Damage Ver. (Reverse Studio)
I believe it is Kancolle that started this "damaged" look and now GFL is cashing in on it too.
Reverse Studio does not have a lot of figures. I believe none released thus far. It's really hard to track and get feedback on quality for figures not listed on MFC.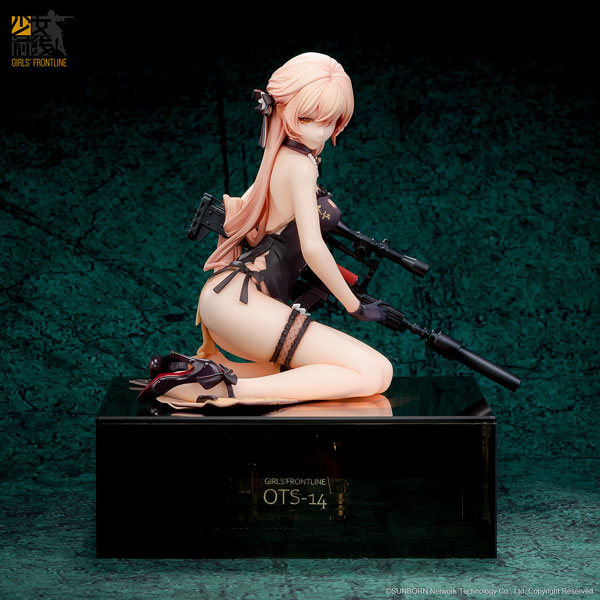 To LOVEru Darkness – Momioka Risa – 1/6 (Union Creative International Ltd)
Limited version or not, this is way too expensive for something so simple that will end up looking like a prize figure.
Go get Alter's Risa figure instead. It's a tad pricier but at least you're sure to get an excellent quality figure.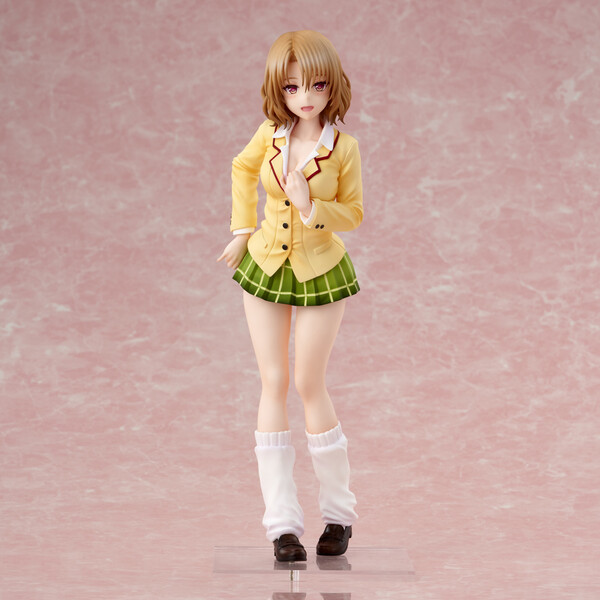 Tensei shitara Slime Datta Ken – Rimuru Tempest – B-style – 1/4 – Bunny Ver. (FREEing)
Confused much? Just remember. It was revealed in Season 1 that Rimuru, despite being able to assume a human form, is asexual.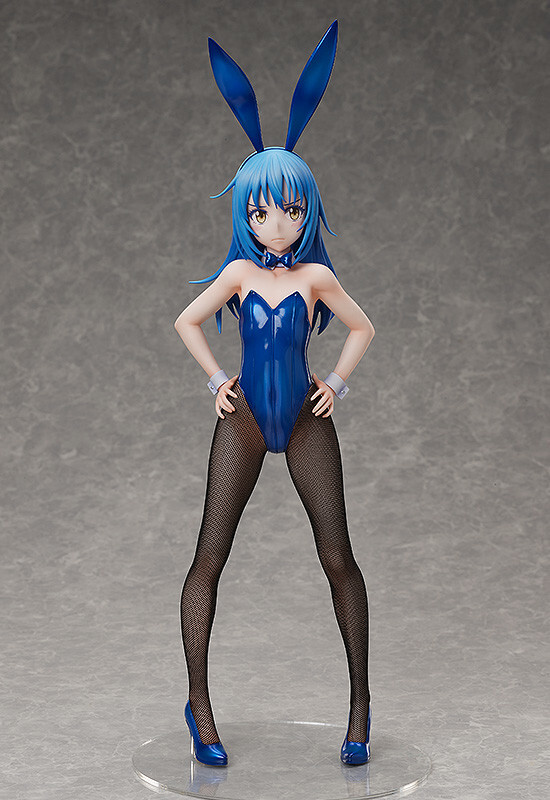 Yurucamp – Shima Rin – 1/7 – Foot Bath ver. (AmiAmi)
Looking at this figure is calming. You can see Rin is just resting and she looks very satisfied and relaxed. You can preorder this without a worry since AmiAmi won't do you dirty.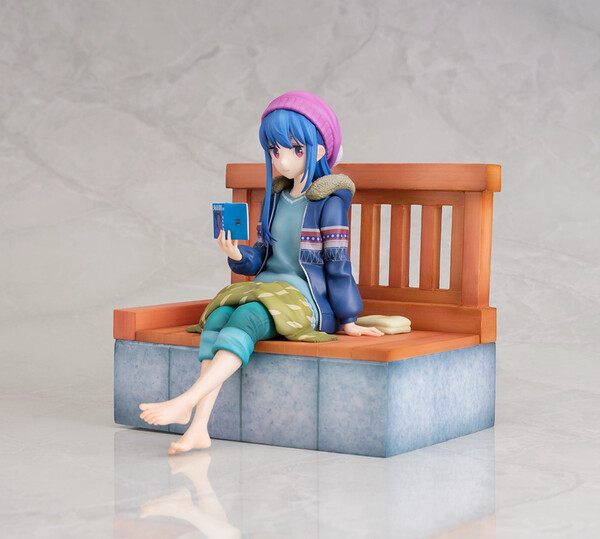 Original Character – Alix "Debris" Vasilieva 1/6 (Astrum Design)
This one is an original character by Nababa. The figure has a good amount of intricate details though I am not sure I can justify the price point mainly because Astrum Design is still a new manufacturer.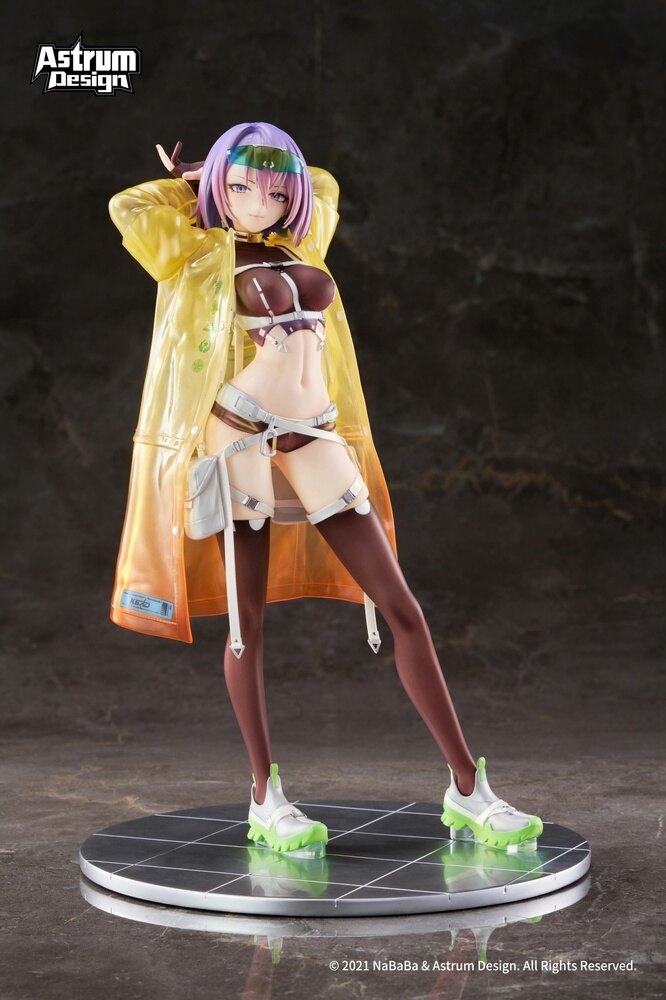 National Treasure – Pearl Pillar of the Buddhist Shrine – 1/7 (Myethos)
Props to Good Smile Company, Myethos and Kotobukiya for doing their part in keeping figure prices competitive while still delivering the utmost best quality. Other companies would not bat an eye and immediately charge ¥30,000 for this level of detail.
Would I recommend this preorder? Definitely!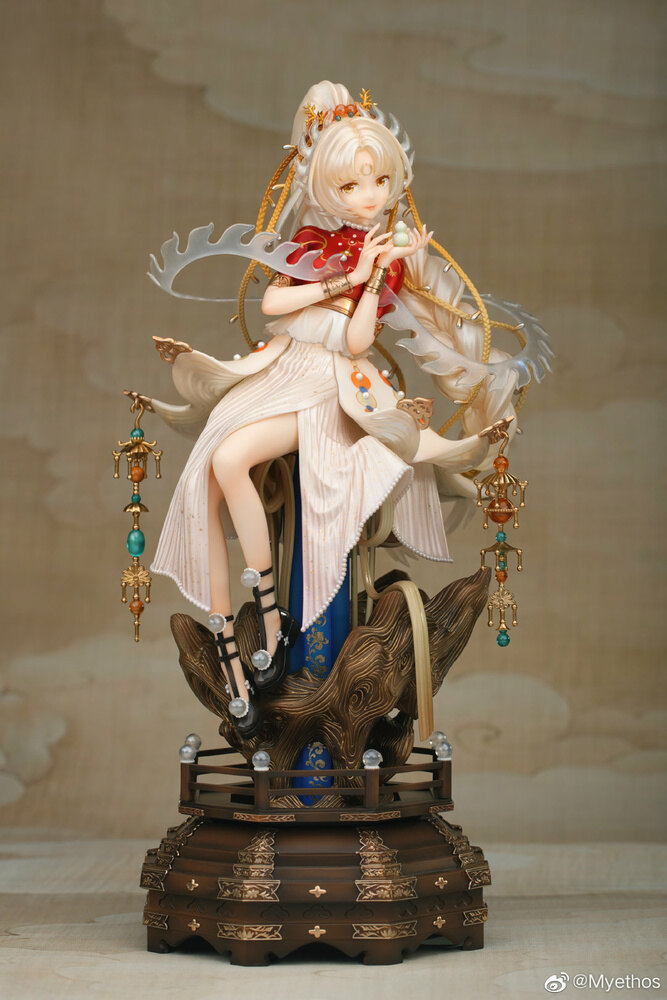 Battle! Costume Maid – Watch Maid – 1/7 (Luminous Box)
Luminous Box appears to be tied with GSC so this should be of decent quality. The figure looks okay though I'm not familiar with the source material.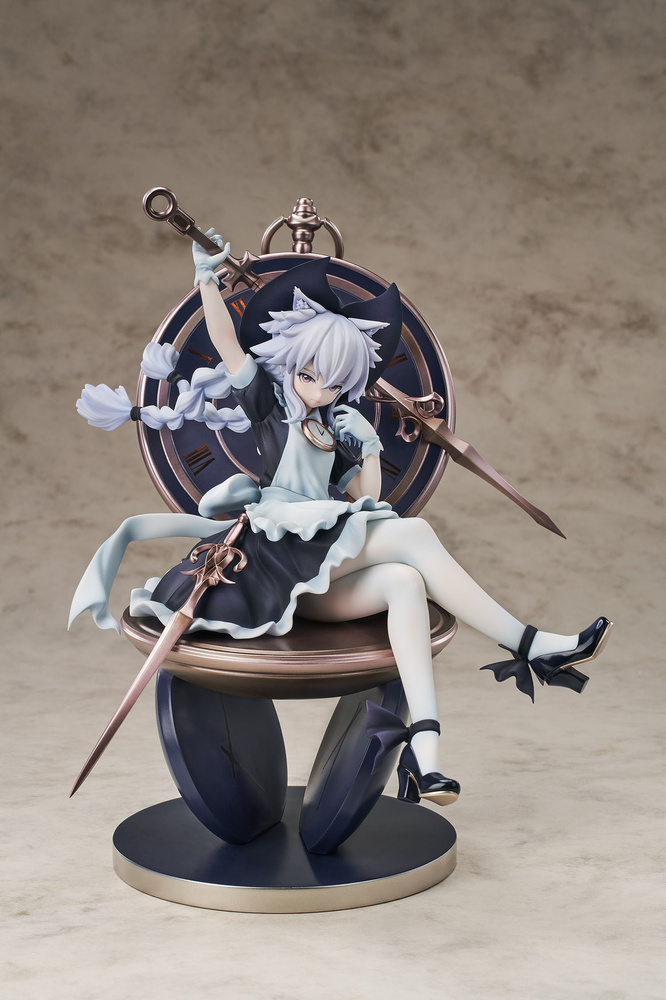 Original Character – Black Bunny Aoi & White Bunny Natsume – 1/6 (Ensoutoys)
These figures look great and the price is decent though the only caveat is there is not much known about Ensoutoys though I did find a photo of their first figure from an actual person and it doesn't look great.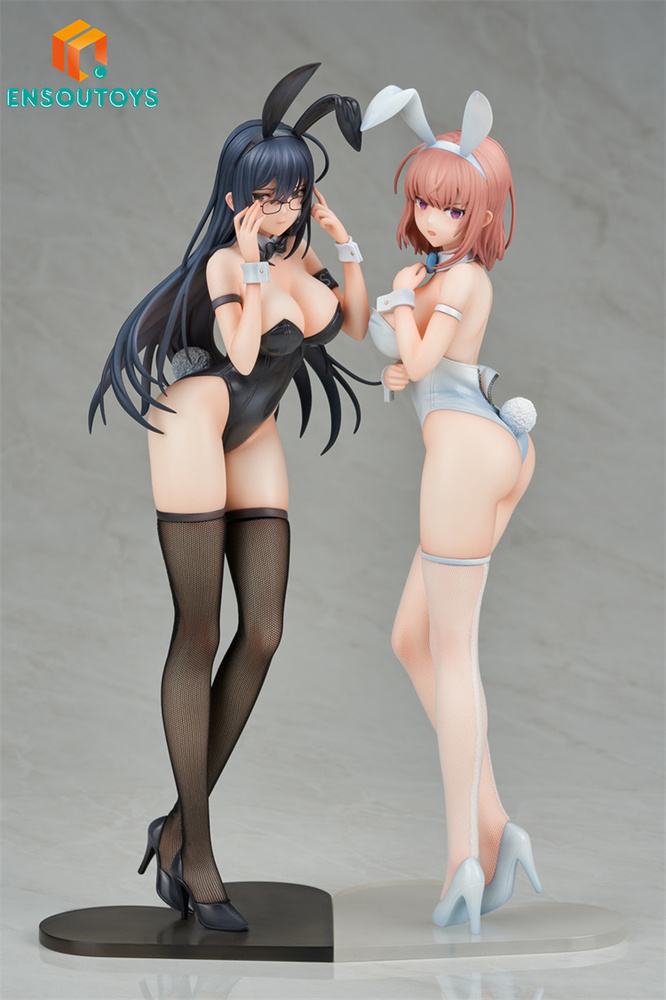 Tenshin Ranman -Lucky or Unlucky!?- – Chitose Sana – 1/7 (Alice Glint)
Apparently, it's from a VN that's over 10 years old. Information on the game is scarce so I'm guessing it must be pretty niche. But that's just a wild guess. In any case, the figure is very simple. The base is a little unique but still not really something to make a fuss. In addition, Alice Glint is still a wild horse. No reason to preorder this unless you're a really big fan of the game. If you're undecided, it might be cheaper to get her in the after-market.
Boku wa Chiisana Inma no Shimobe – Tiffany – Tuberosa+ – 1/6 – Loli Succubus (Orchid Seed)
It's a loli succubus but not to be confused with the loli succubus from Konosuba. What were you expecting? Of course, it'd be a cast-off.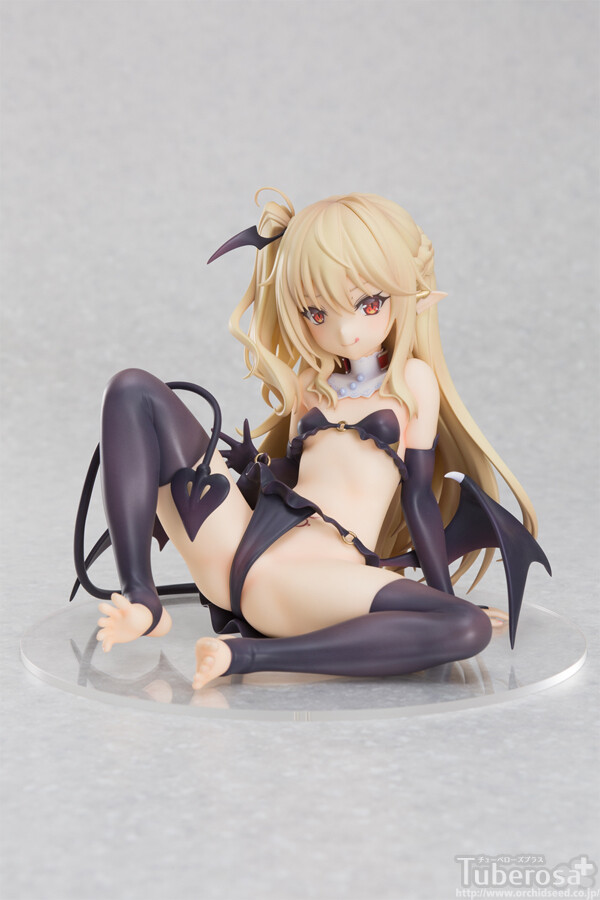 Original Character – Sanis – 1/5 (Lechery)
Lechery isn't one of the best manufacturers of hentai figures. If you want to buy one, Native would be the best choice. I don't collect hentai figures. My wife wouldn't take kindly to it. But even if I did, this isn't my cup of tea. Her boobs are drooping so much. Some prototype photos showed her cast-off boobs not droopy but it looks like that idea was abandoned during production. Even cast-off, her boobs are droopy.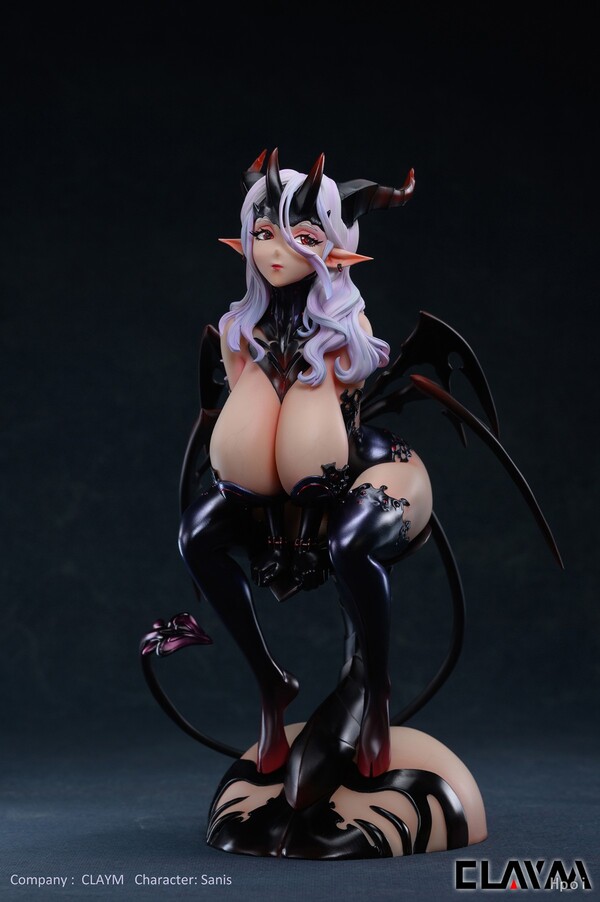 Original Character – Sanpakugankko-chan – 1/6 (Daiki Kougyou)
I think the artwork it is based on doesn't quite capture her expression. You be the judge.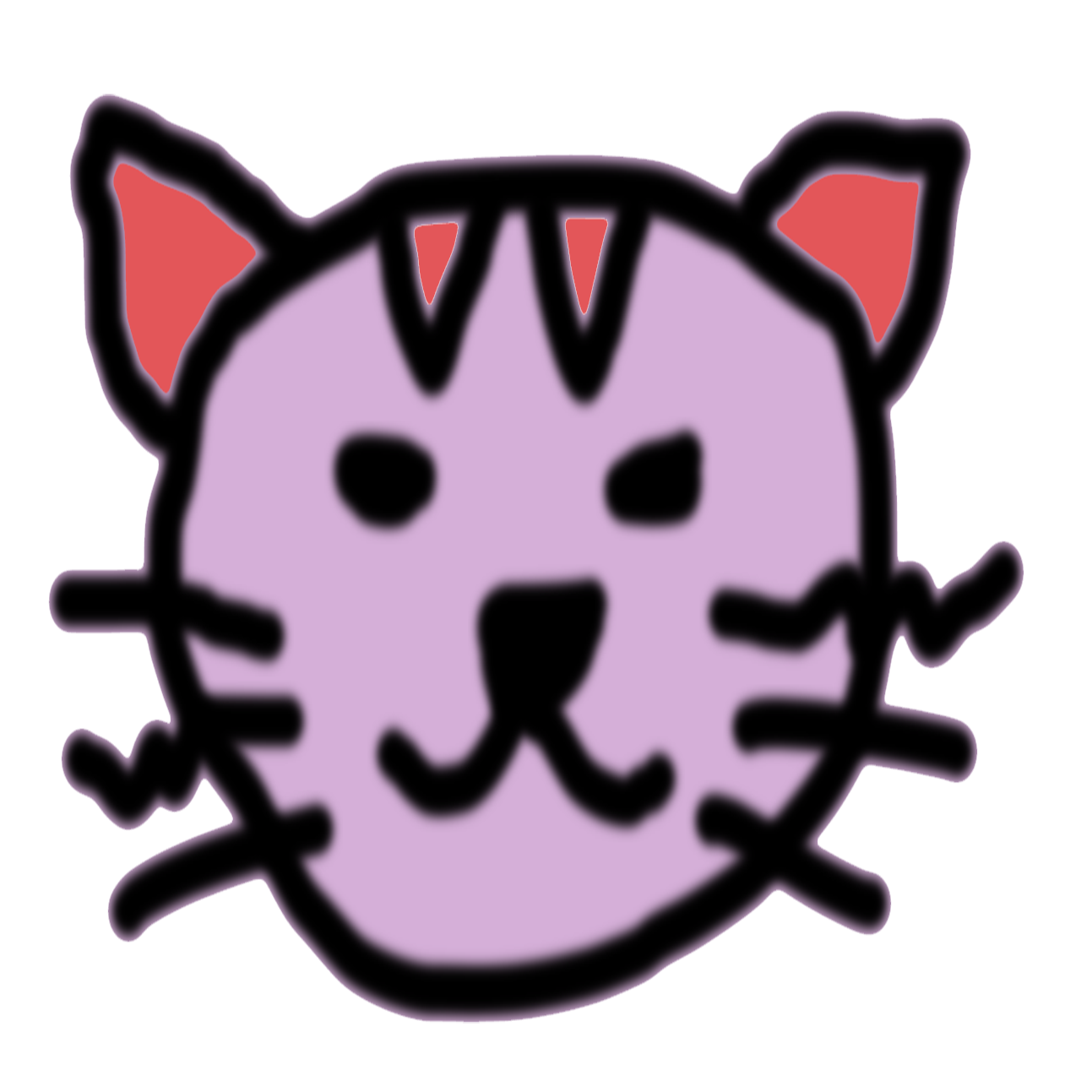 I started the NekoFigs blog in January 2021, 5 years after I've started collecting anime figures. It all started with one humble prize figure of Saber Lily which was bought on a whim. Now, I face the big problem of how to deal with over 200 empty boxes.