Long post ahead. It takes me a few days to do these pre-order roundups so I would really appreciate it if you can use our referral links when you preorder. It helps me pay the bills (and my preorders).
There are plenty of good-quality figures to go around so there's really no reason to buy low-quality ones and I'm hoping this roundup will help you decide which ones are worth preordering. Plenty of good picks this time namely Akamatsu Kaede from Danganronpa, Kouka from Beatless, Chocola and Vanilla from NekoPara, Rinwell from Tales of Arise, Holo from Spice and Wolf, Bremerton, North Carolina and Washington from Azur Lane, Index and Rei Ayanami.
Shuumatsu no Harem – Suou Mira – B-style – 1/4 – Bunny Ver. (FREEing)
Suou Mira gets retribution after Hakoiri Musume announced an unsightly figure of her. This figure is as sexy as it gets with Mira flaunting her assets.
On another good note, FREEing pricing seems to be normalizing. In our previous roundups, the bunny figures go for over ¥30k and now it's back to below ¥30k. Did they get fewer preorders? Or did they get angry emails from fans?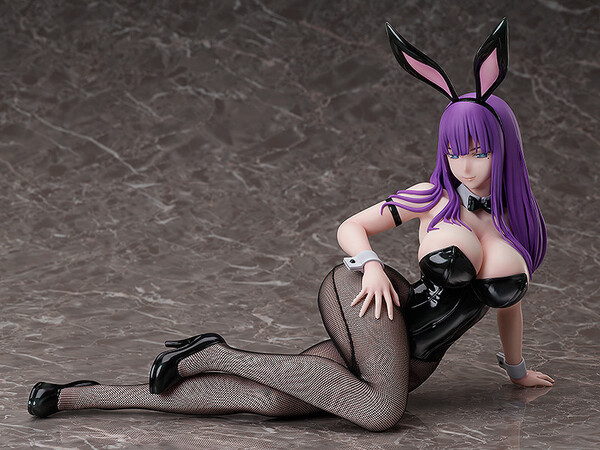 Cuckoo no Iinazuke – Amano Erika – KDcolle – Bunny Girl Ver. (Kadokawa)
Is the series any good? Will give it a watch though I doubt I will be preordering since the price is a little over the top.
EDIT: Watched the first two episodes and I'm hooked. As for the figure, I think I'll wait for other options.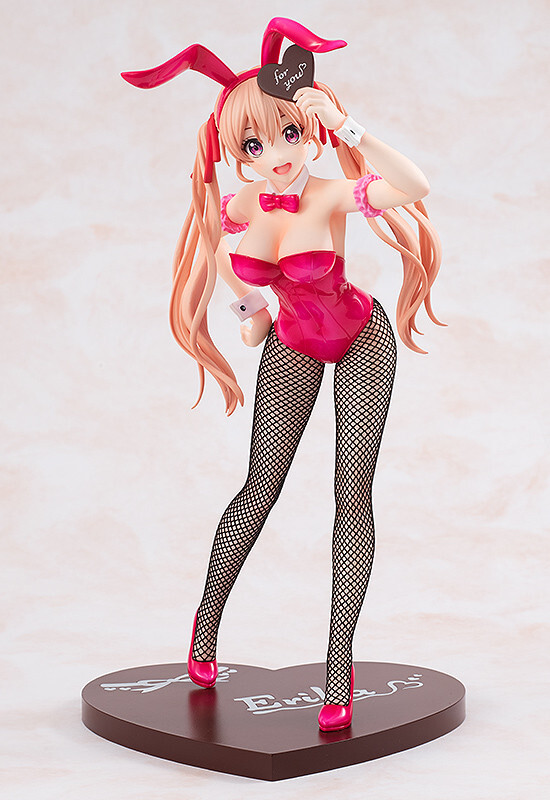 Date A Live IV – Tokisaki Kurumi – KDcolle – 1/7 – Calligraphic Beauty Ver. (Kadokawa)
As of this writing, there are 73 pre-painted figures of Kurumi listed on MFC. That's a lot for a single character. So whatever kind of figure you are looking for of Kurumi, there will be something that fits your preferences.
This one is moderately priced with a lot of details. I would have considered getting it if I didn't already have a few many Kurumi figures.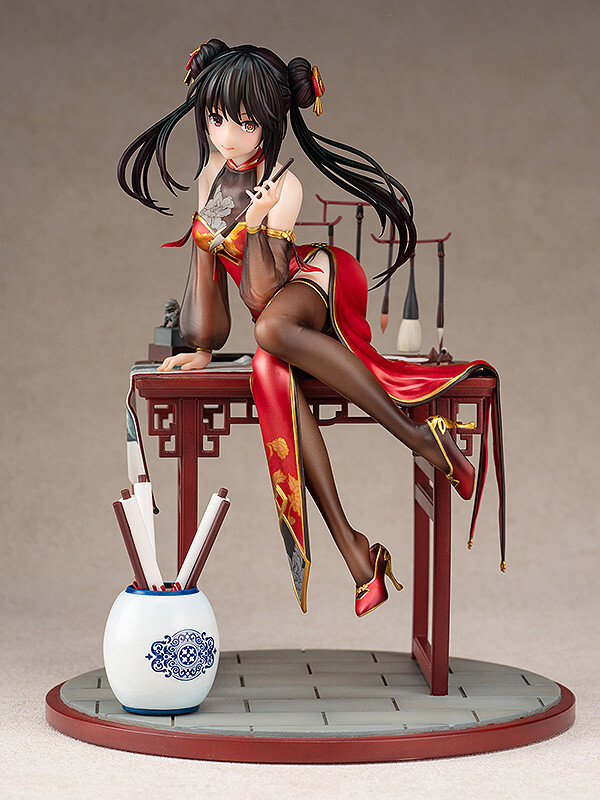 Yahari Ore no Seishun Love Comedy wa Machigatteiru. Kan – Yuigahama Yui and Yukinoshita Yukino – CA Works – 1/7 – Casino Party Ver. (Chara-Ani, Kadokawa)
New figures of Yukino and Yui are always welcome. However, I am not a fan of the aesthetic of these figures. The faces seem off. The poses are awkward. And I don't really trust Chara-Ani. It's fine if you like it but it's not for me.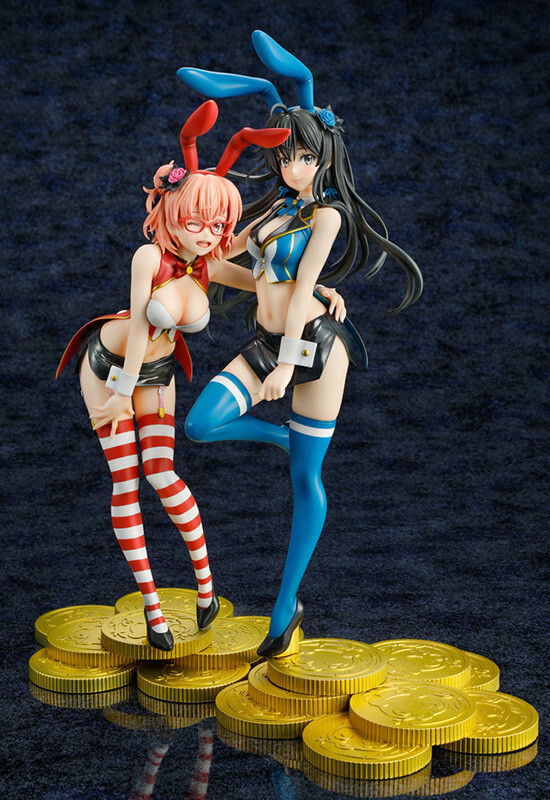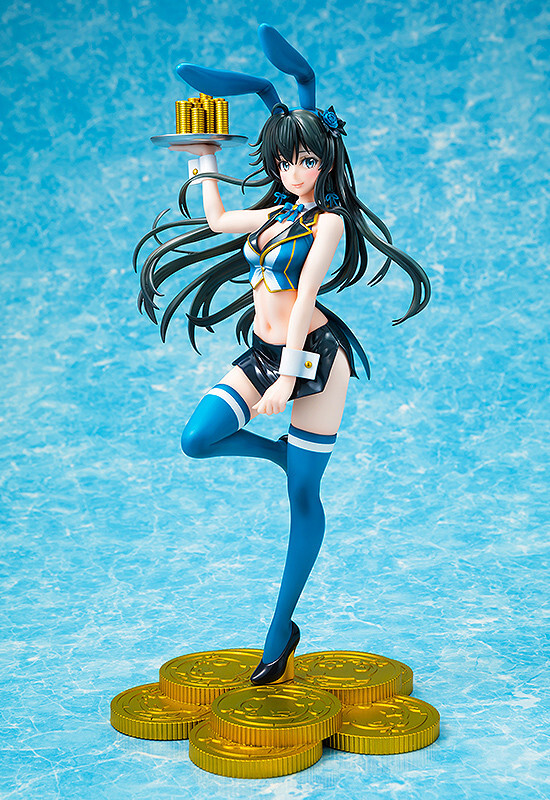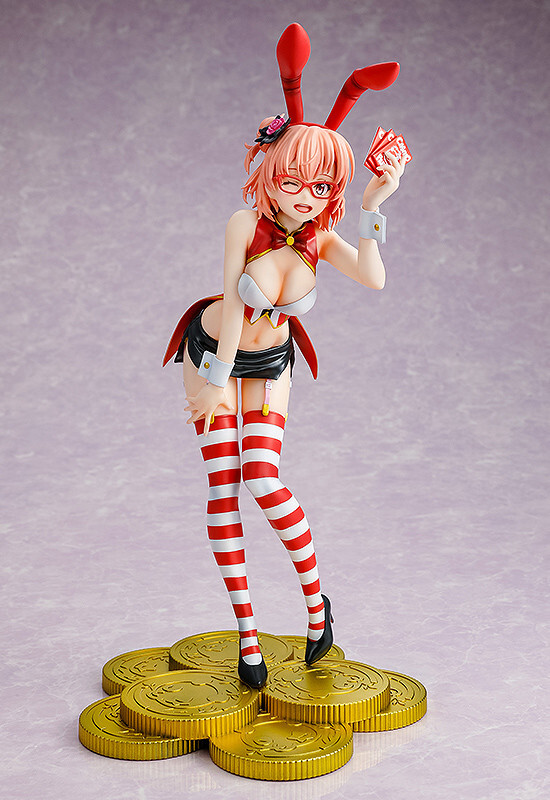 Mushoku Tensei ~Isekai Ittara Honki Dasu~ – Eris Boreas Greyrat – CA Works – 1/7 – Swimsuit Ver. (Chara-Ani, Kadokawa)
I just said I don't trust Chara-Ani but I am eating words now. I finally have an Eris figure that I want to preorder and I do hope she turns out great. This one has a dynamic pose, unlike her first few figures. Her figure by Ques Q is another one that is up for consideration which also has a dynamic pose though this one is leaning a bit more on the lewd side. This one by Chara-Ani and Kadokawa is more on the sexy-cutesy side.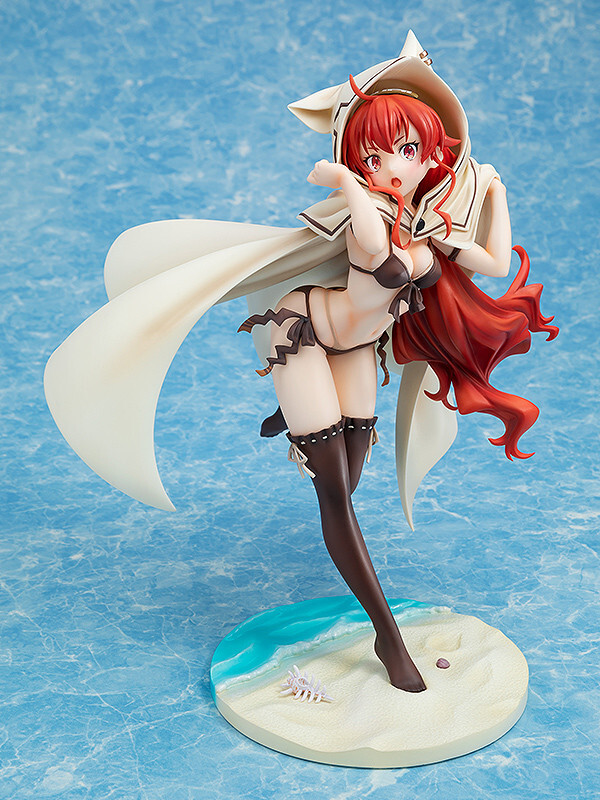 Piapro Characters – Hatsune Miku – F:Nex – Tenitol – Light (FuRyu)
I was wondering what was up with these figures. I am not a fan of FuRyu's quality but this just looks subpar. That was until I saw the price. Why is the price so low? Normally I'd be rejoicing at low prices but this looks more like FuRyu, with this new Tenitol line, is trying to market this as something that will rival the Pop-Up Parade line. So don't expect much in terms of quality if you're preordering this.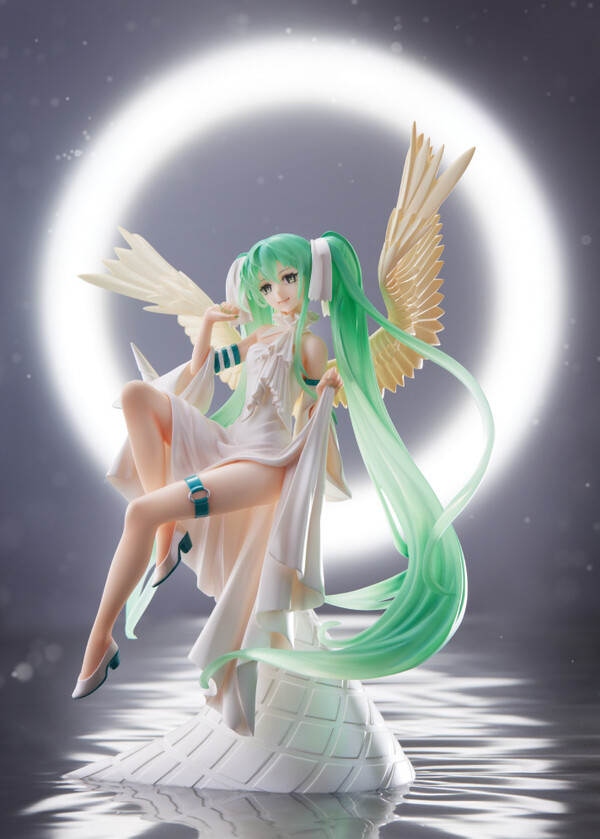 Piapro Characters – Hatsune Miku – F:Nex – Tenitol – Dark (FuRyu)
This one looks even worse than the Light version. I think the translucent hair ruins the aesthetic. But hey, it's cheap.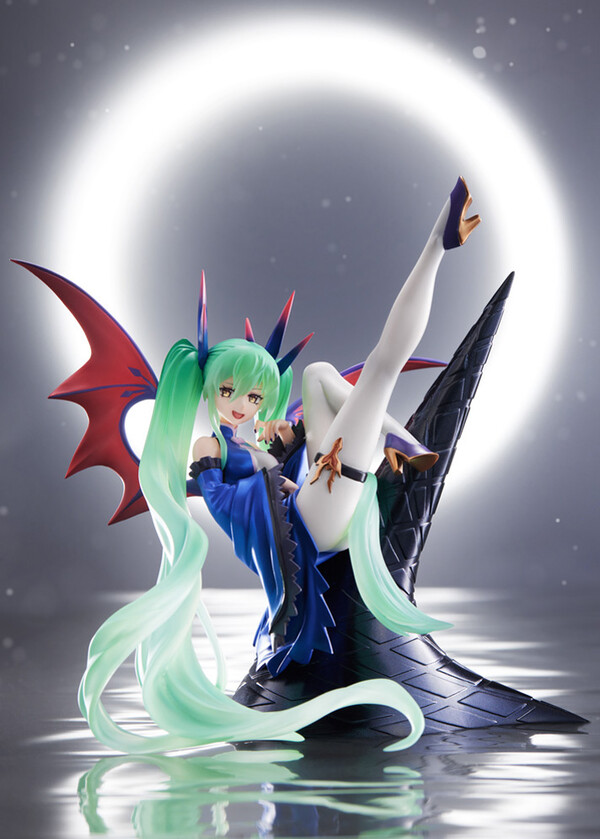 Kobayashi-san chi no Maid Dragon S – Tohru and Kanna Kamui – 1/6 – Cat Dragon ver. (Sol International)
It's great that we finally have better options when looking for figures of Tohru and Kanna. Still not the best but it's good to have more options especially when your other options are from shifty manufacturers like FOTS Japan, B'Full and Pulchra. Don't buy those. Just don't. Sol International's quality was good but I think they're getting worse. Still, they are leagues above the first three companies I mentioned.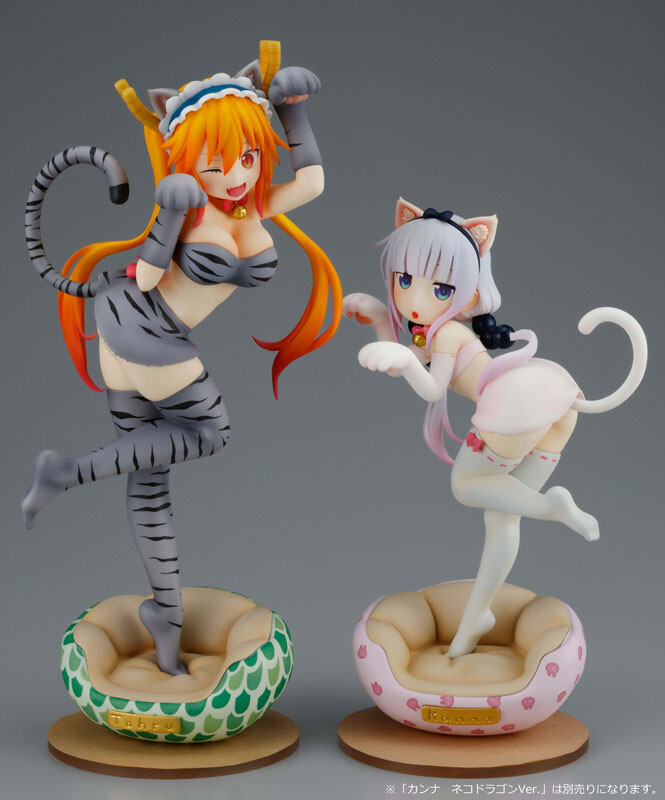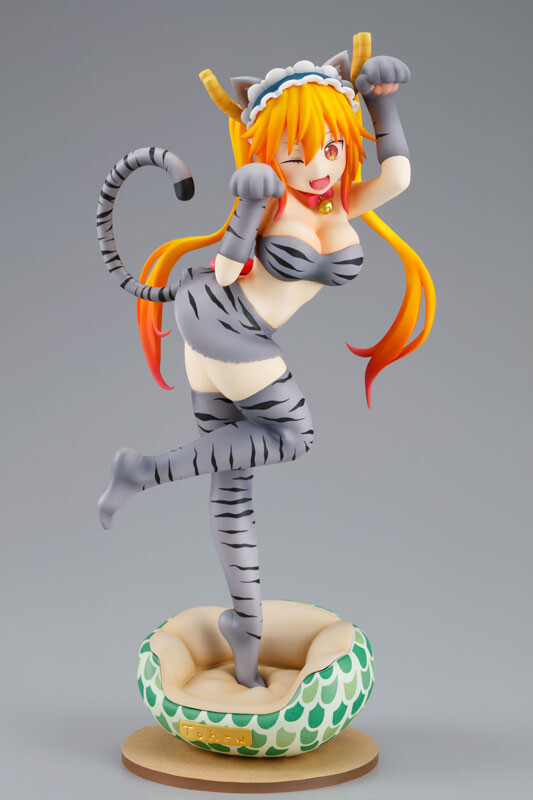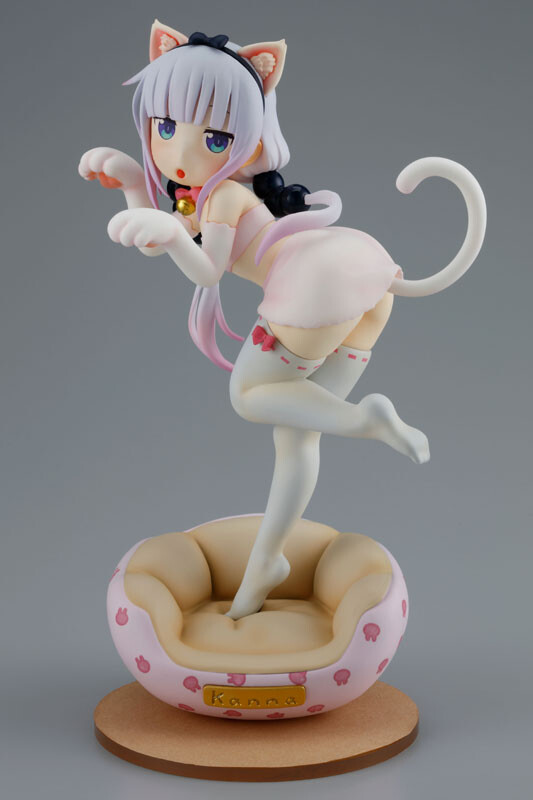 Original Character – Elf Mura – Cecile – 1/6 – Antenna Shop Limited Edition (AmiAmi, Vertex)
The lewd elf line is back with another figure. The price is very expensive but the details look great. The grass base looks very realistic too.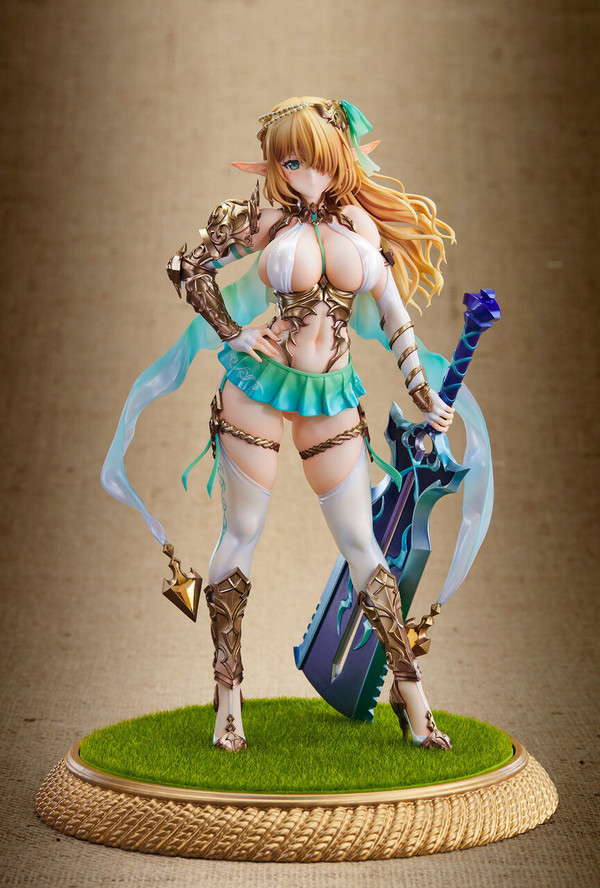 THE iDOLM@STER: Shiny Colors – Tanaka Mamimi – 1/8 – Le Fonde La Mer ver. (AmiAmi)
Another figure on the expensive side though the details look great. I'm going to say it again, iDOLM@STER has some of the best idol figures and this is definitely something to consider. The face looks cute and they nailed the winking-singing look. The detailed base is also a nice touch. I'd say this is worth your money.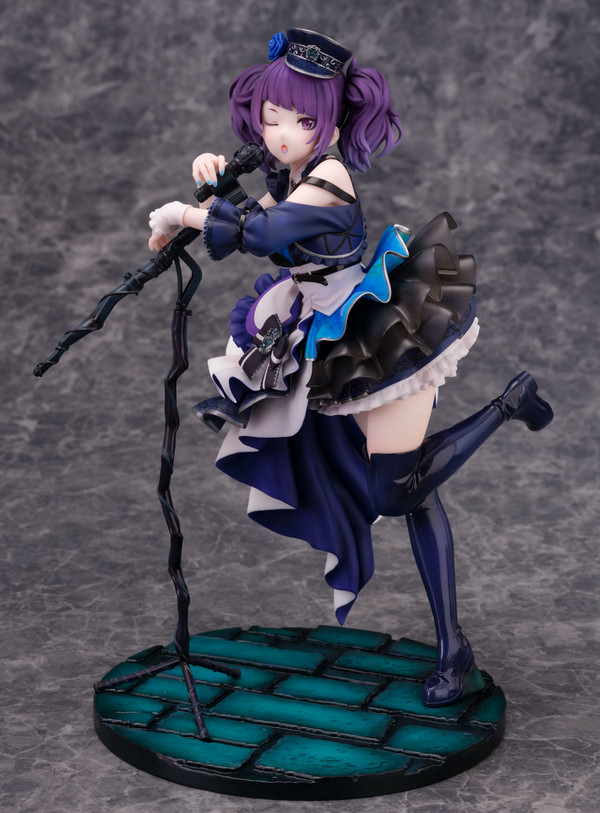 Tate no Yuusha no Nariagari Season 2 – Raphtalia – KDcolle – 1/7 – Swimsuit Ver. (Kadokawa)
Here it comes. The figure any Raphtalia fan is looking forward to. Many were disappointed by the colored prototype for this one but I think it will turn out okay. Sometimes there are some figures that really don't look good when it comes to the promotional photos but turn out really well when released. Looking closely at the details on the figure, I think this will turn out great. Fingers crossed.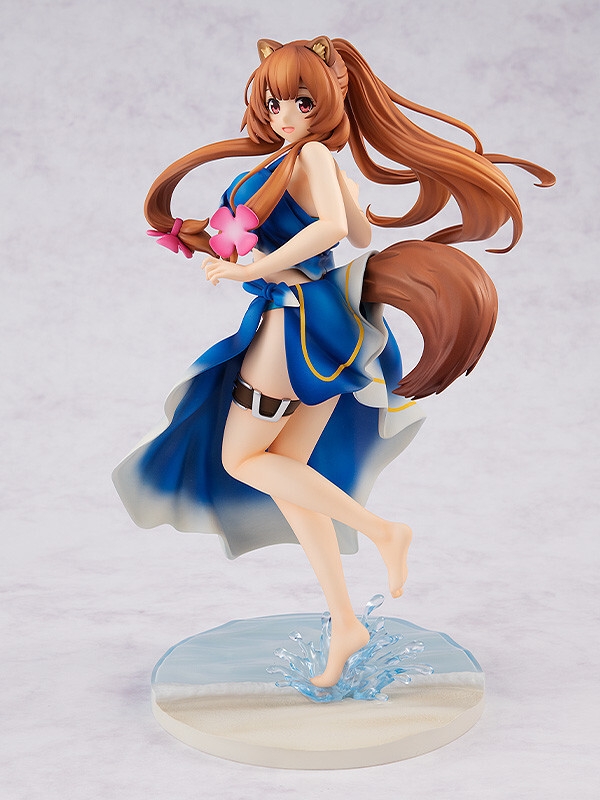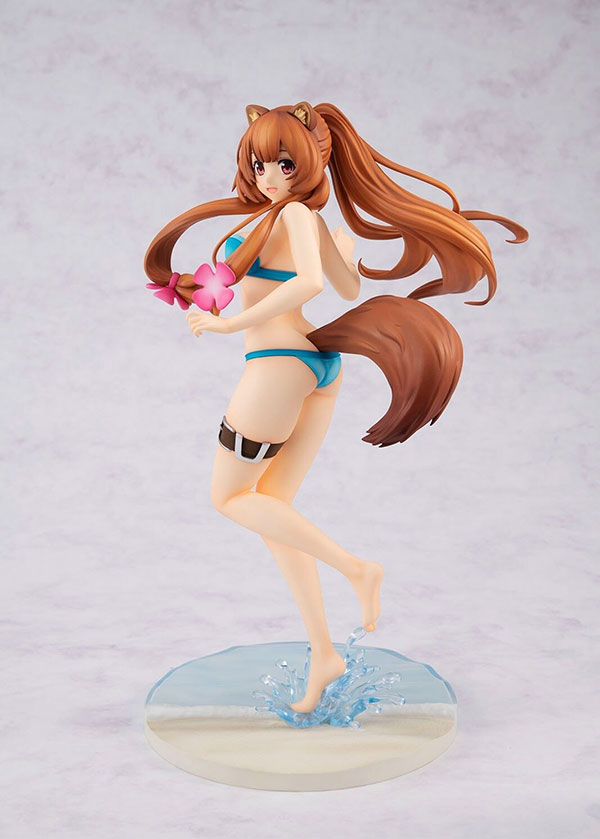 Tate no Yuusha no Nariagari Season 2 – Filo – KDcolle – 1/7 – Swimsuit Ver. (Kadokawa)
It's a swimsuit figure of a loli character that is just cute and pure. I would have loved to get this to match with Raphtalia's swimsuit figure but I wasn't too keen on getting a swimsuit figure of a child/bird.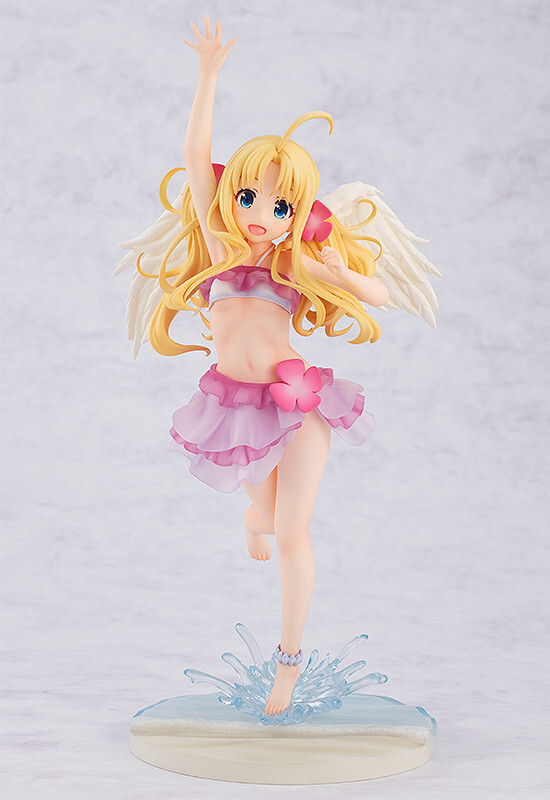 New Danganronpa V3: Minna no Koroshiai Shingakki – Akamatsu Kaede – Monokuma – 1/7 (Phat Company)
There are times when I just really hate Phat Company with their over-the-top prices. I have yet to engross myself in the Danganronpa franchise so I cannot yet justify spending this much money on a character I am not familiar with. I feel like this might be something I might regret later when I get into the franchise considering the after-market prices on current Danganronpa figures.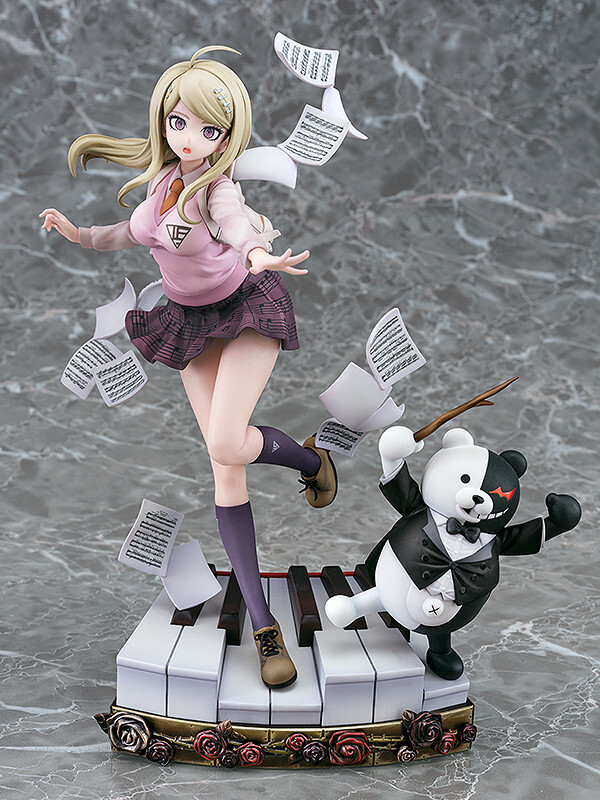 Atelier Sophie 2 ~Fushigi na Yume no Renkinjutsushi~ – Sophie Neuenmuller – 1/7 (Parco Oneslash)
Parco Oneslash is a new manufacturer so preordering this is a gamble. At least, it doesn't seem like it's a fly-by-night company just looking to make a killing. Their ecommerce site has been around since 2014 though that doesn't mean that we're going to get an awesome figure. Just keep that in mind if you want to preorder.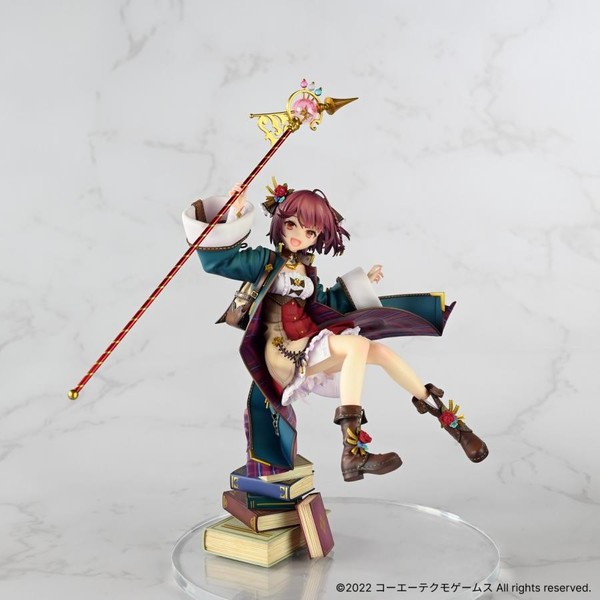 Atelier Sophie 2 ~Fushigi na Yume no Renkinjutsushi~ – Sophie Neuenmuller – 1/1 (Parco Oneslash)
Buying a 1/1 scale from a reputable manufacturer is already a far cry and now we're presented with a newcomer company doing a 1/1 scale worth ¥4.29 million. Even if the yen is weak against the dollar right now, that's still around $33k. Heck, the version with the pedestal is worth ¥6.05 million. Unless you're swimming in pools of cash, there's no way I can justify this purchase.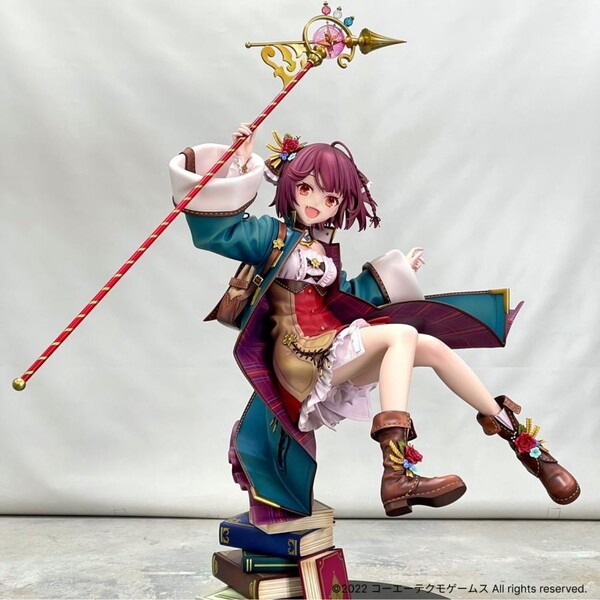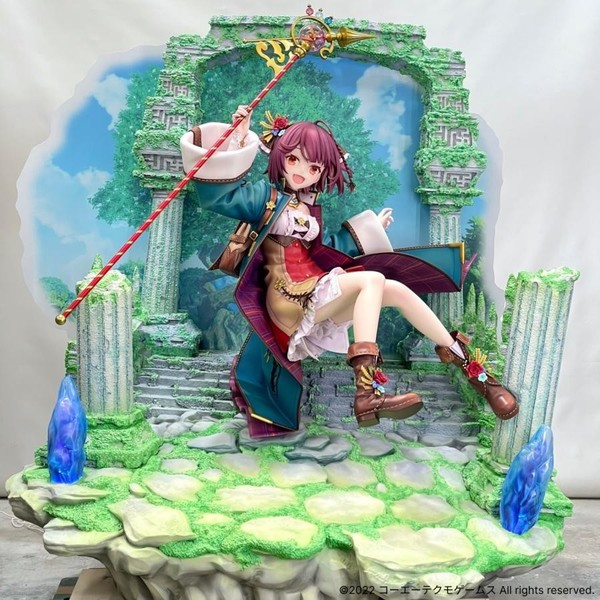 Shin Evangelion Gekijouban:|| – Ayanami Rei – Precious G.E.M. (MegaHouse)
This is a non-scale that measures 22.5cm so I's say it's close to a 1/7 or a 1/6. The pricing seems okay so if you're a fan of Rei Ayanami's long locks, I'd say it's a recommended purchase. MegaHouse delivers good-quality figures.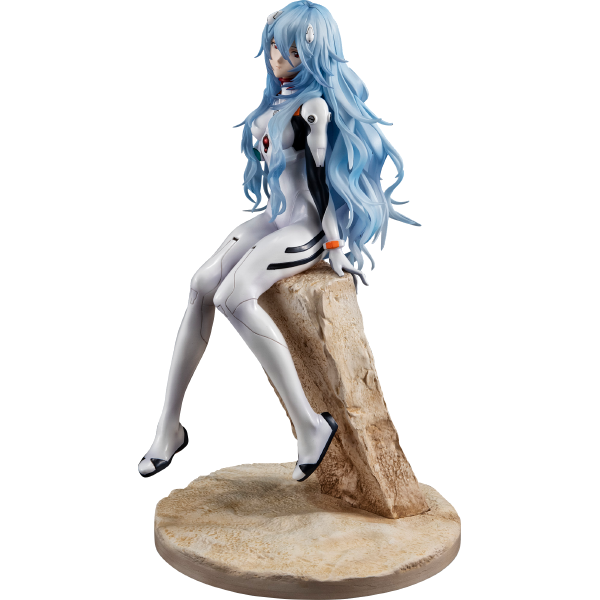 Beatless – Kouka – 1/8 (Good Smile Company)
The first figure of Kouka was canceled but Good Smile Company. I'm not going to debate whether the first iteration would have been a better figure because that didn't even get a prototype. What I can say is that this one looks good without a doubt. The battered look of her weapon is a nice touch. It shows that the weapon gets a lot of use that reflects her battle-hungry demeanor. The face shows that smug mischievous smile. And if you already have Lacia, they will look good together.
The only downside is that this is only a 1/8 scale. So if you're used to the more common 1/7 scale, she might look a bit on the small side.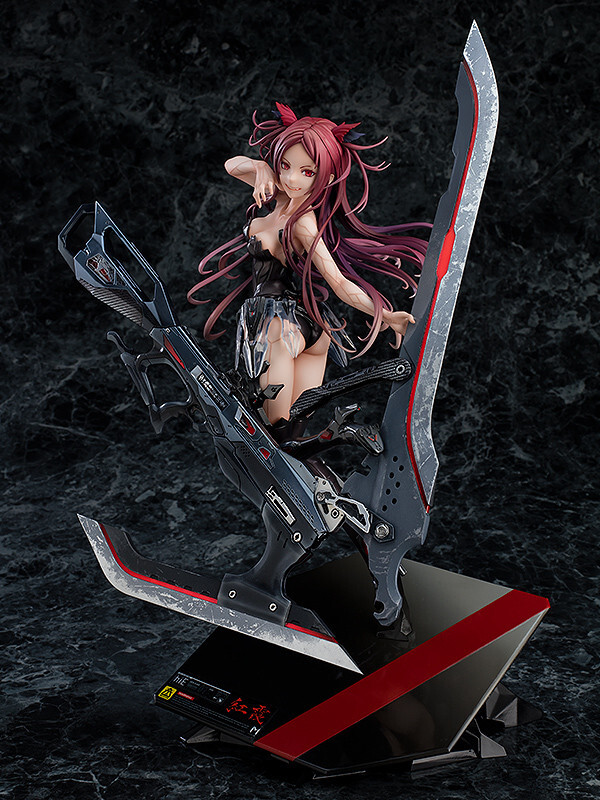 Choujigen Game Neptune: The Animation – Slinu – Vert – 1/8 – Neoki Ver. (Broccoli)
Thigh-highs and sleepwear aren't supposed to go together but Vert makes it work. I'm just glad figure manufacturers have finally paid attention to her. Though I'm not sure I can justify her price tag, especially considering Broccoli makes mediocre figures. You can already see that the make of the clothes appears janky.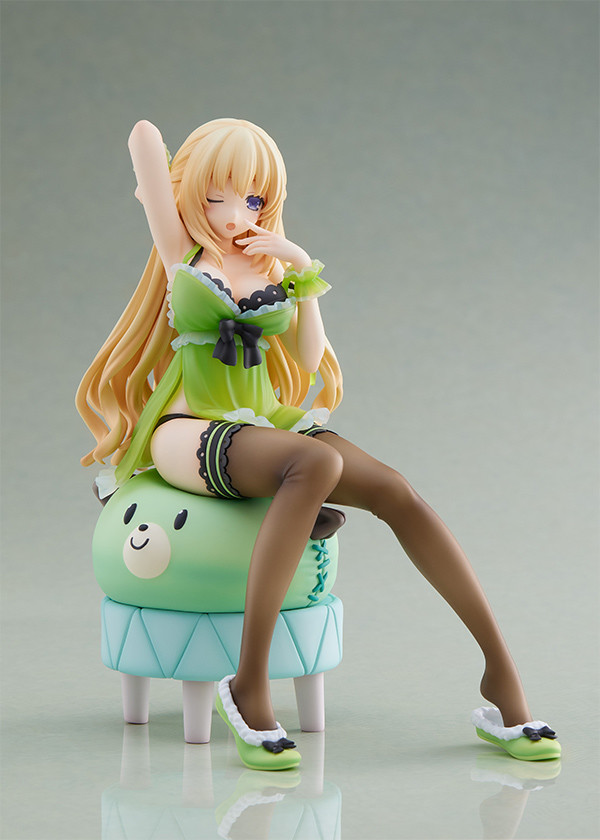 No Game No Life – Shiro – KDcolle – 1/7 – Dress Ver. (Kadokawa)
Frankly, it's not one of the best-looking figures of Shiro. I am not a fan of the No Game No Life franchise but the other Shiro figures look better than this one. And when you look at the pricing on the one, you might fall off your seat. If it's a Shiro figure, you can already expect a hodgepodge of colors that only a 5-year old would appreciate. And then she's biting on that chess piece which almost looks like she's nibbling on a pacifier.
At this price point, just do yourself a favor and get a different figure of Shiro if you really want one of her.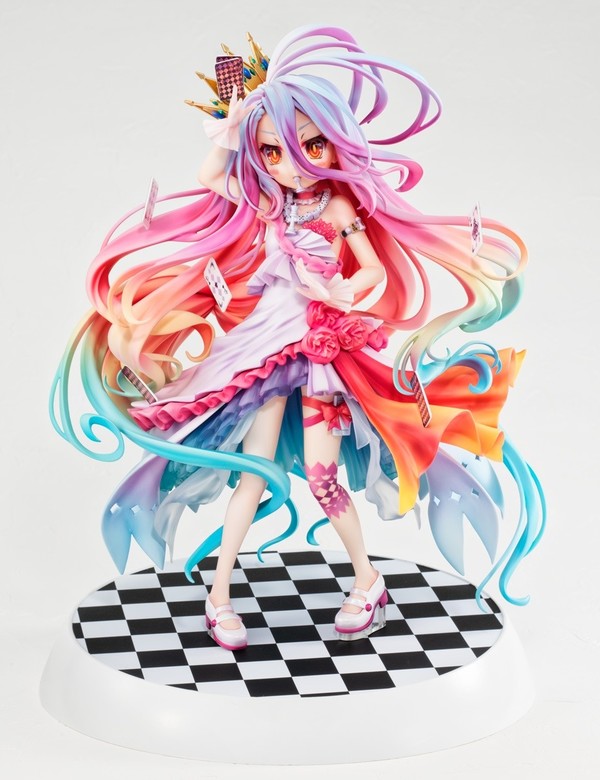 Overlord III – Albedo – so-bin ver. (Union Creative International Ltd)
I'd gladly pay a lot of money for a good Albedo figure but I just don't trust Union Creative. If you are not aware, this is a rerelease. This figure actually became very popular which bloated the price though, at the same time, turnover has been high as you often see people selling it. I don't blame people for liking this figure because it really does look great but the high turnover of this figure clues me in that it has the same quality issues seen on many Union Creative figures.
I'd recommend just going for the Wing Version by Kadokawa or her first figure from Good Smile Company. Or if you want to get a figure of her at preorder price, waiting for Spiritale and Phat Company is an option.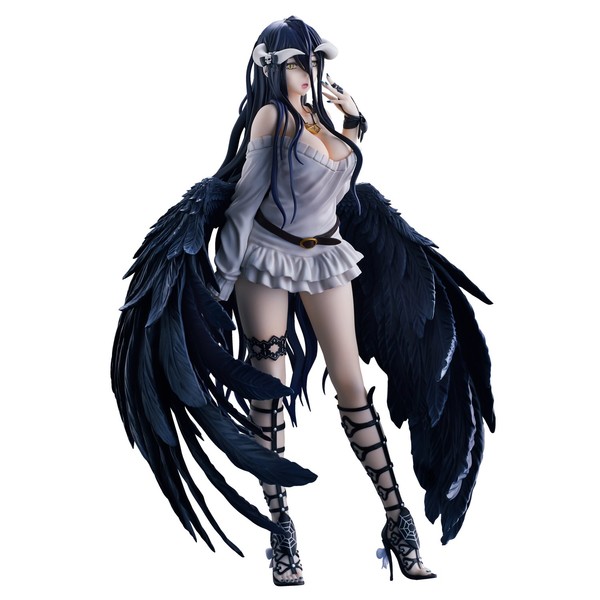 Overlord IV – Aura Bella Fiora – so-bin Ver. (Union Creative International Ltd
Union Creative sucks but at the same time, it doesn't seem like other companies are interested in making a figure of Aura which is a real shame. It's all Albedo and a few of Narberal and Shalltear. I wouldn't even fault you if you decide to preorder this one but I'll tell you to manage your expectations. Union Creative takes really good promotional photos but the end product is usually subpar — the paint finish is usually flat and it is littered with sculpting imperfections. In this case, it's not the usual light skin-tone so maybe, just maybe, it won't end up looking like a prize figure.
Also, I love the Shalltear beach ball.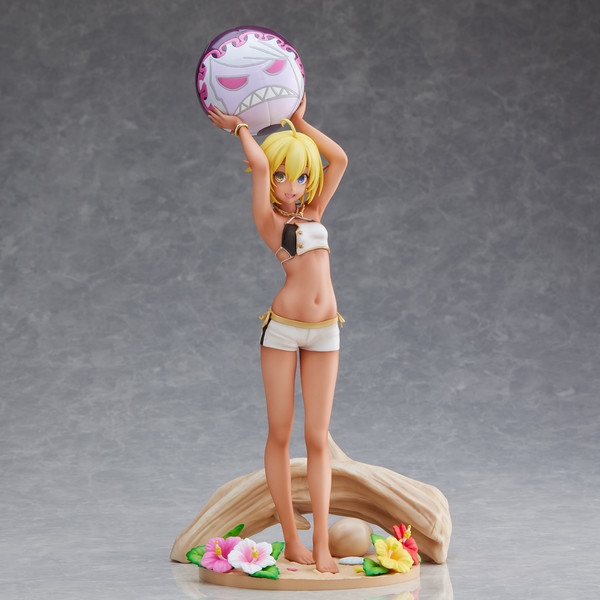 To LOVEru Darkness – Kotegawa Yui – CA Works – 1/7 – Breezy Seaside Ver. (Chara-Ani, Kadokawa)
What's up Kadokawa? You did best girl Yui dirty with this figure. Just bad all around. There are so many better figures of Kotegawa like the Wedding Lingerie version by Max Factory, the casual outfit by MegaHouse, or the uniform version by Alter.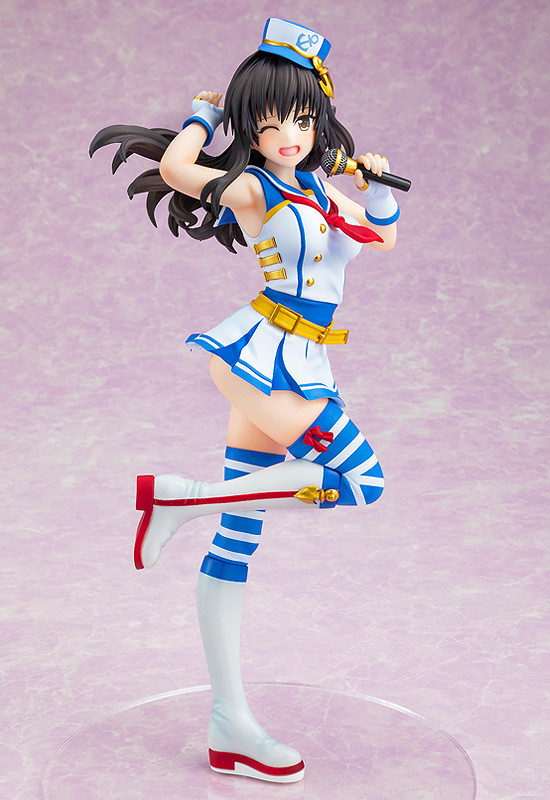 Toradora! – Aisaka Taiga – B-style – 1/4 – Tiger Ver. (FREEing)
This figure looks so good that I feel bad about the people that preordered the original bunny version. Tiger actually being relevant to Toradora makes this so much more likable and that expression on Taiga's face is just priceless. Don't miss this preorder if you don't want to pay the towering after-market price.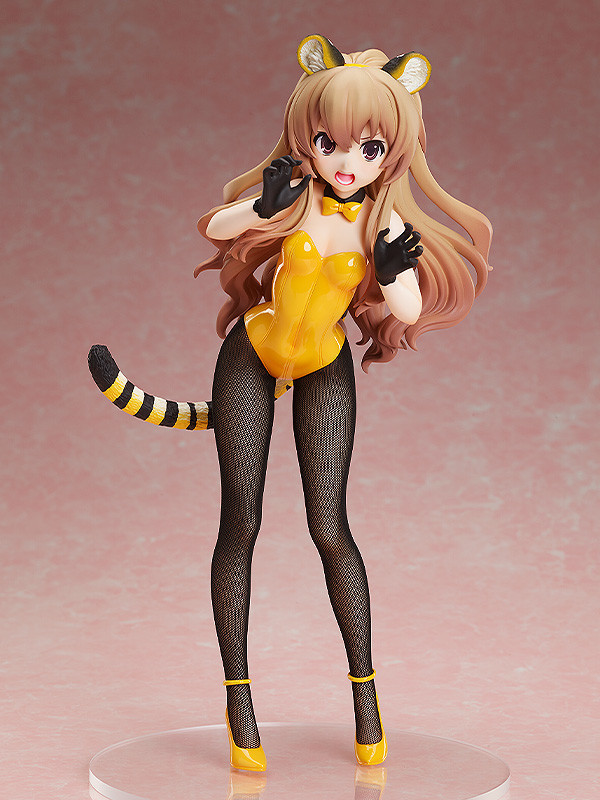 Nekopara – Chocola and Vanilla – 1/7 – Kigae no Hitotoki (PLUM)
I would love to have some more NekoPara figures but the problem is that they're usually too lewd for my preferences. Wouldn't want the loli police knocking at my door.
Plum is a decent manufacturer so you're almost certain this will be of good quality. And if you decide to get them both, their bases can be connected so that's a space saver.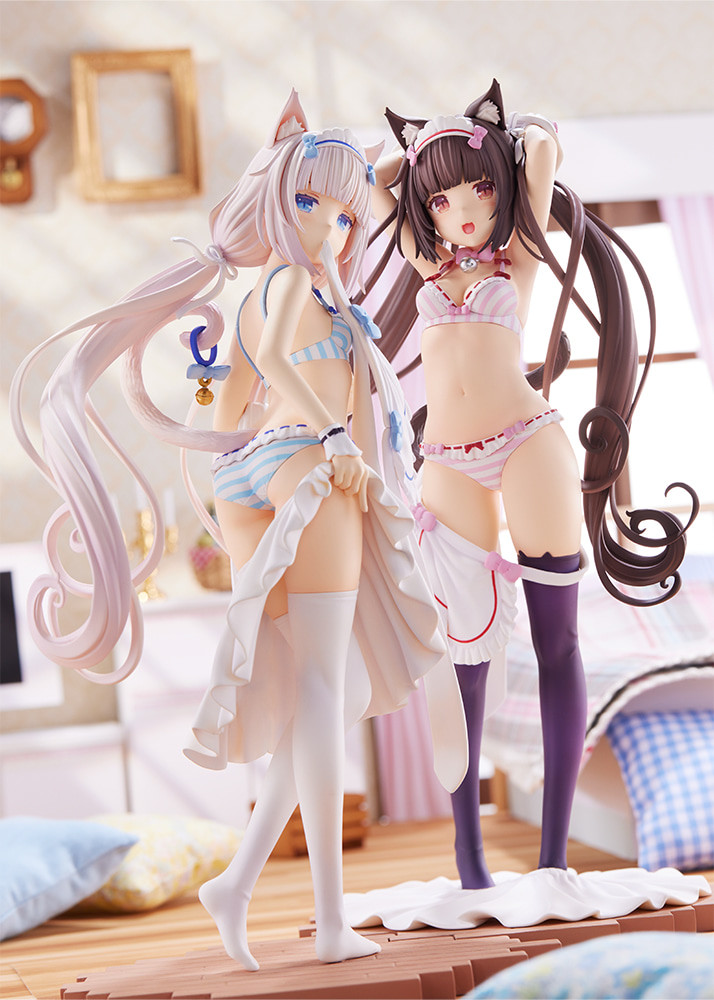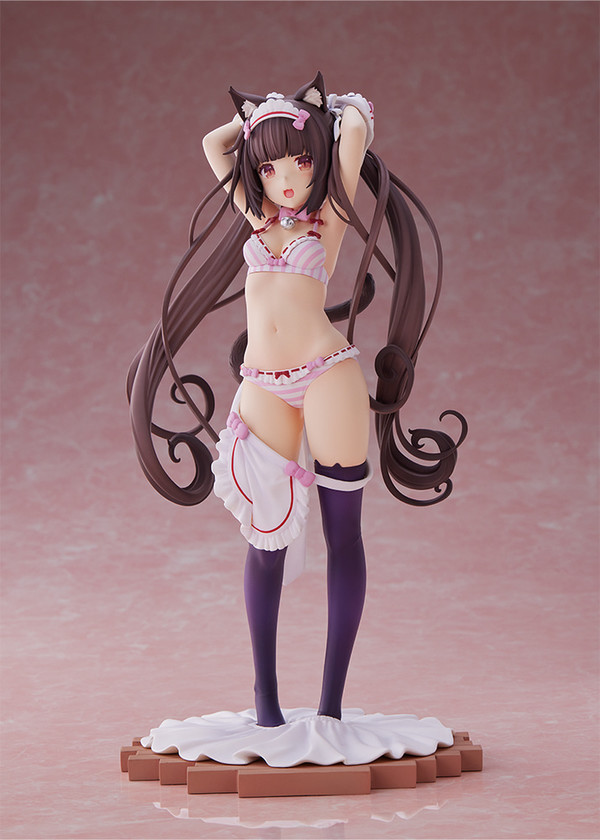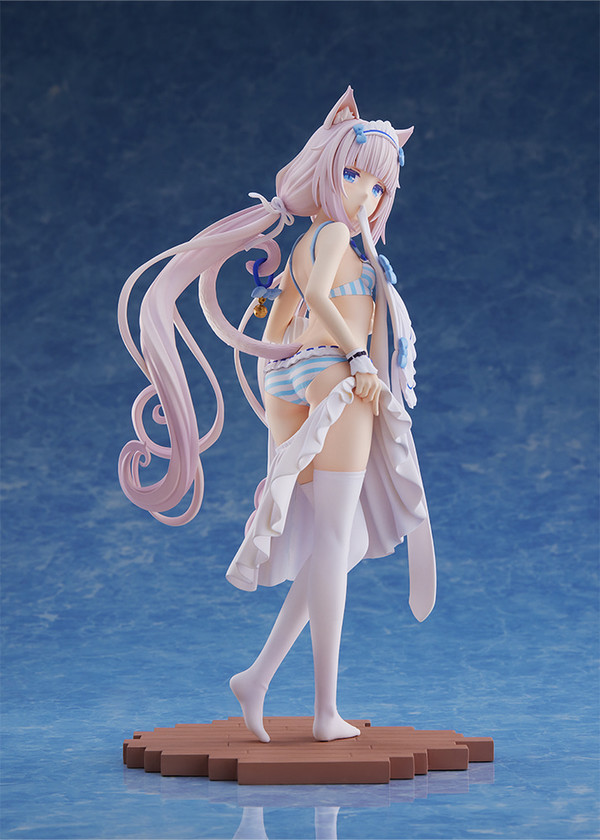 Gochuumon wa Usagi Desu ka? Bloom – Hoto Kokoa and Kafuu Chino – 1/7 – Repackage Edition (PLUM)
I'm not sure why this is getting a rerelease. From what I can tell, there isn't really an overwhelming demand for figures for the series. And these seem to only be minor recolors. Nothing to fuss over if you already have the original release. if you don't, then just get this one.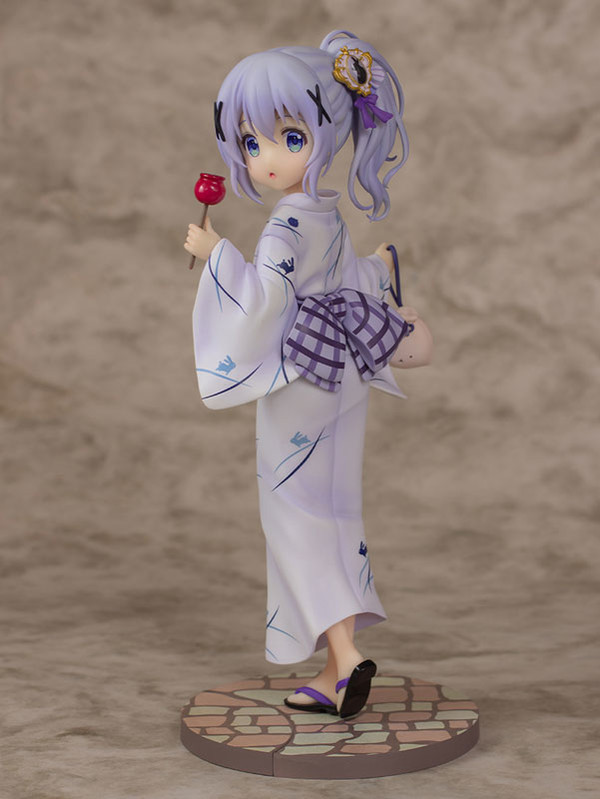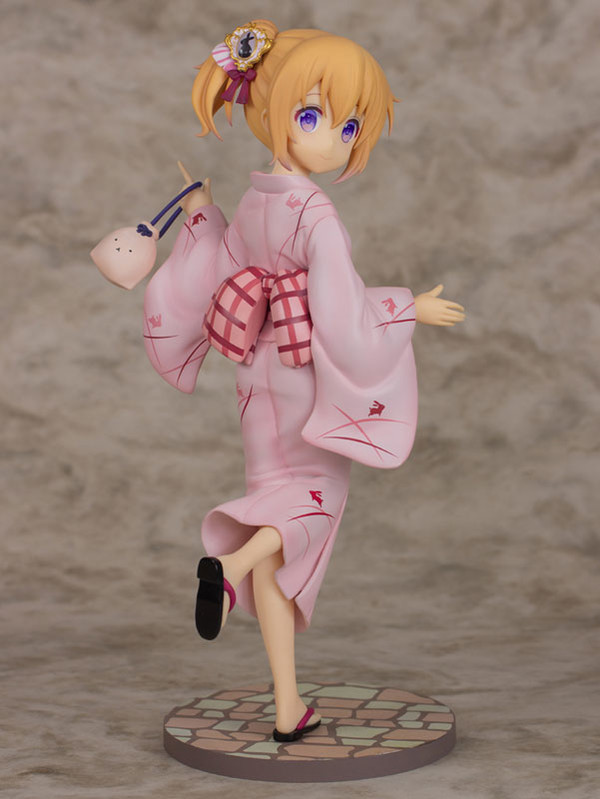 Gochuumon wa Usagi Desu ka? Bloom – Hoto Kokoa – Tippy – 1/6 – Flower Delivery Ver. (Sol International)
This is one of the better-looking ones from the recent figures that Sol International has announced. The face looks nice. There are a lot of details. The base is unique though it has too much color. The street sign is a little too short though considering Kokoa is only 154cm tall. Again, the price is on the steep end.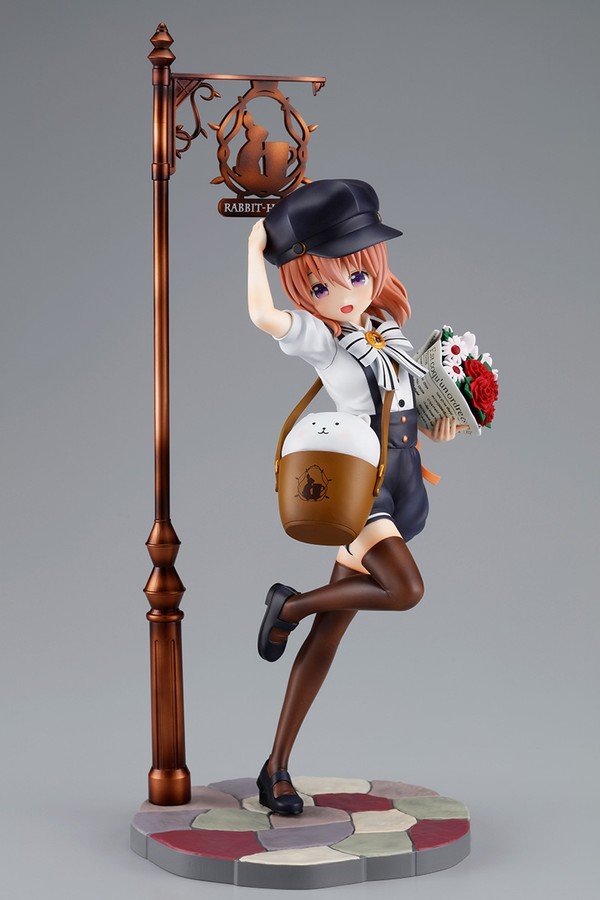 Touhou Project – Flandre Scarlet – 1/8 (Alter)
You can always count on Alter to create works of art. All that however comes with a steep price tag. Would have been better if this was a 1/7 scale. In today's standards, 1/8 just comes off too small.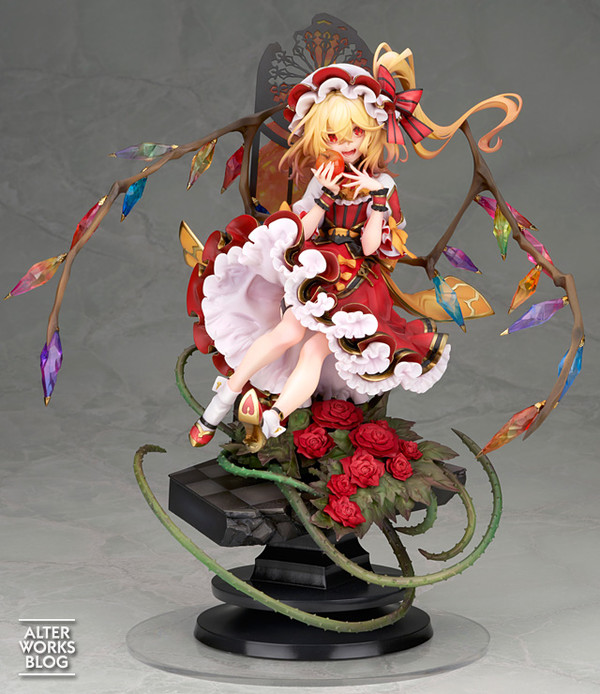 Tales of Arise – Rinwell – 1/8 (Kotobukiya)
I've only played Tales of Arise for a bit so I have yet to see Rinwell in the game so I am still unsure if I want this figure for myself. Kotobukiya remains the king of fairly-priced figures and they managed to keep this one under ¥14,000. Granted the figure is quite simple but with Kotobukiya's reputation, this is sure to be of good quality. And you even get a unique base.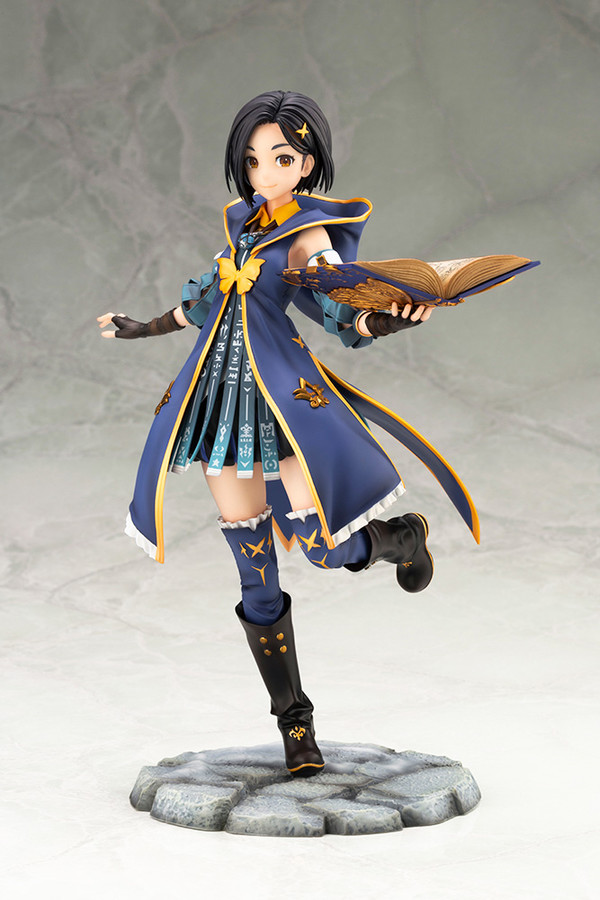 Original Character – Ookamizukin-chan – 1/7 (Wing)
When little red riding hood becomes the wolf — this one is an original character by Shugao who seems to be fond of drawing animal ears. The figure looks great but the price is a little hard to swallow. The character is cure and the details look really spot on. Wing is a reputable manufacturer too.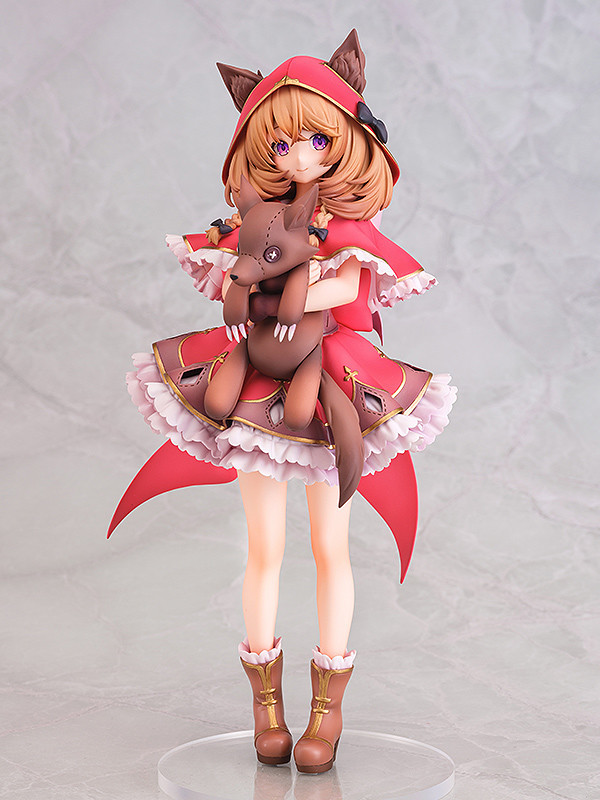 Steins;Gate – Makise Kurisu – B-style – 1/4 – Bare Leg Bunny Ver. (FREEing)
It's Christina's turn to get the bare-leg bunny treatment. The black bunny suit also becomes white. I think white looks better as it makes Kurisu look a lot less melancholic so you can actually appreciate her pretty face. Also, FREEing managed to keep this one under ¥30k which is a good thing when their last few releases were all over ¥30k.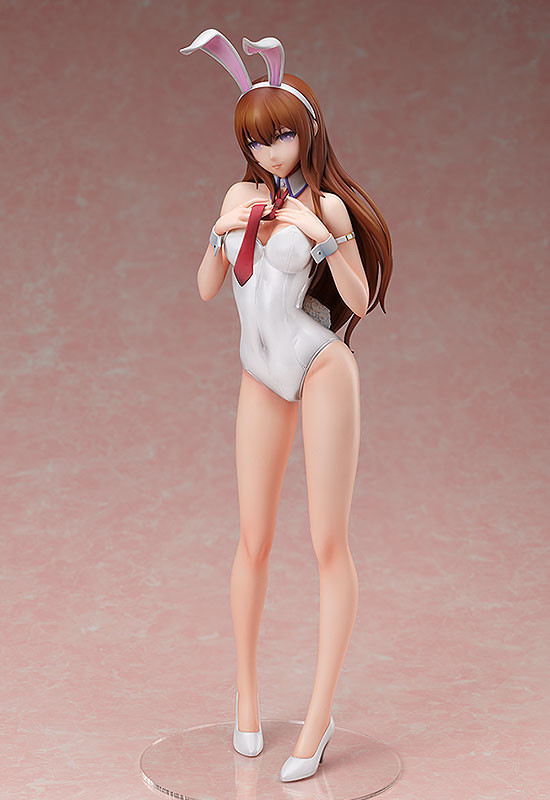 Azur Lane – North Carolina – B-style – 1/4 – Bunny Ver. (FREEing, Union Creative International Ltd)
Thankfully, Union Creative is only acting as a distributor on this one. FREEing handles the manufacturing. You can all now breathe a sigh of relief. As a Yui Horie fan, I wouldn't want Union Creative putting their dirty hands on North Carolina, especially not in her bunny suit.
Azur Lane – Washington – B-style – 1/4 – Bunny Ver. (FREEing, Union Creative International Ltd)
And if you're getting North Carolina, you might as well go all out and get her sister as well.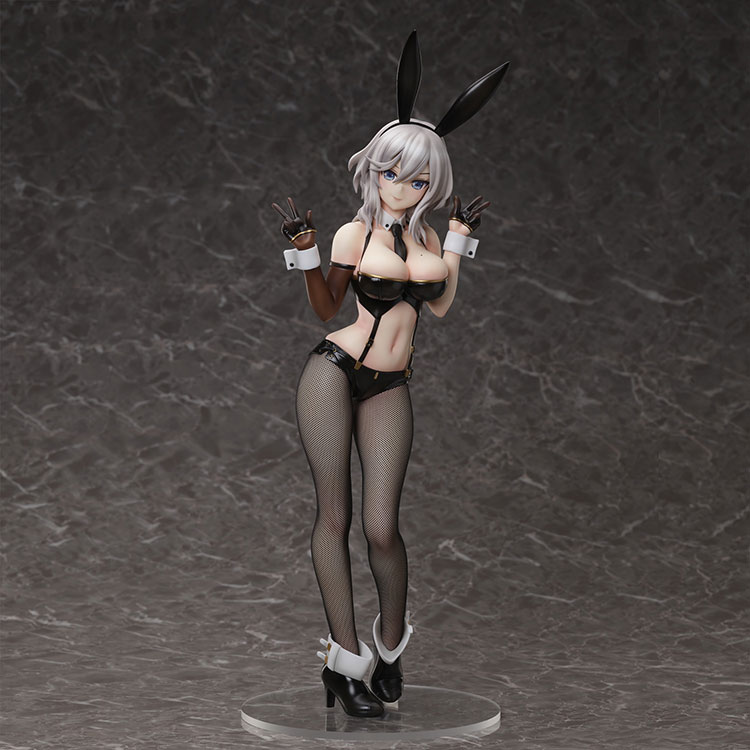 Azur Lane – Bremerton – 1/7 – Scorching-Hot Training (Mimeyoi)
I don't usually care for the bells and whistles but in this case, I recommend getting Bremerton with the backdrop. Just the figure seems incomplete. just look at how Mimeyoi faithfully recreated the skin and you'd be convinced.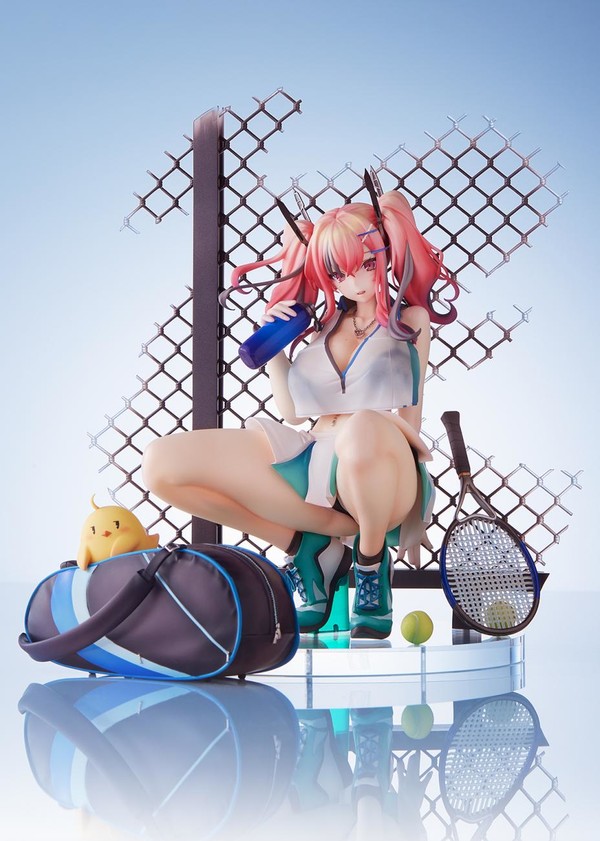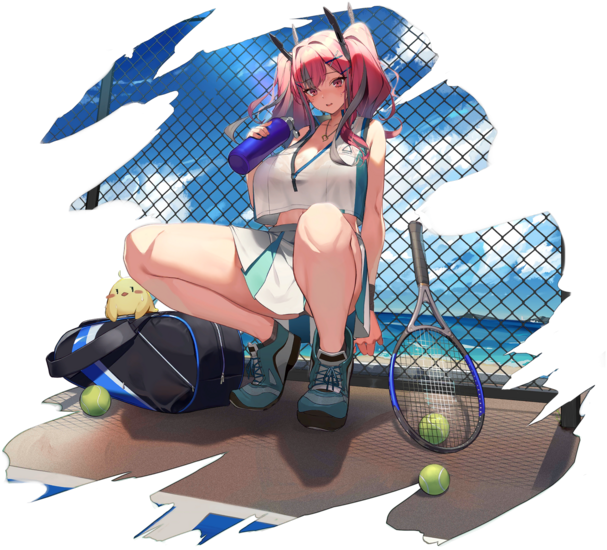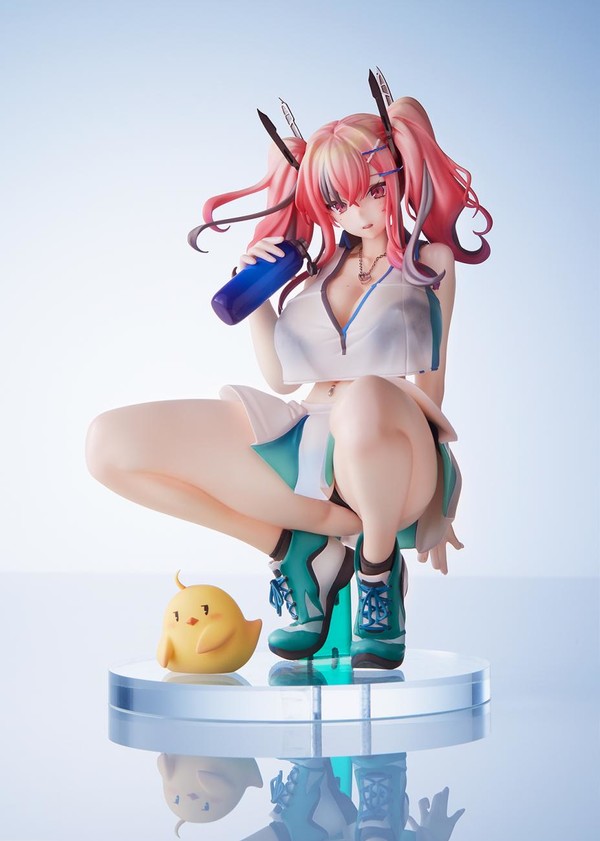 Mascot Character – Zi-Ling – 1/7 – 2015 Ver. (Wonderful Works)
If you're a big fan of Tony Taka's works, then why not. The clothes look vibrant. The string panties add to the sexiness without showing too much skin. Wonderful Works creates wonderful works of art so you can rest assured the quality will be great. Here is the source artwork for reference.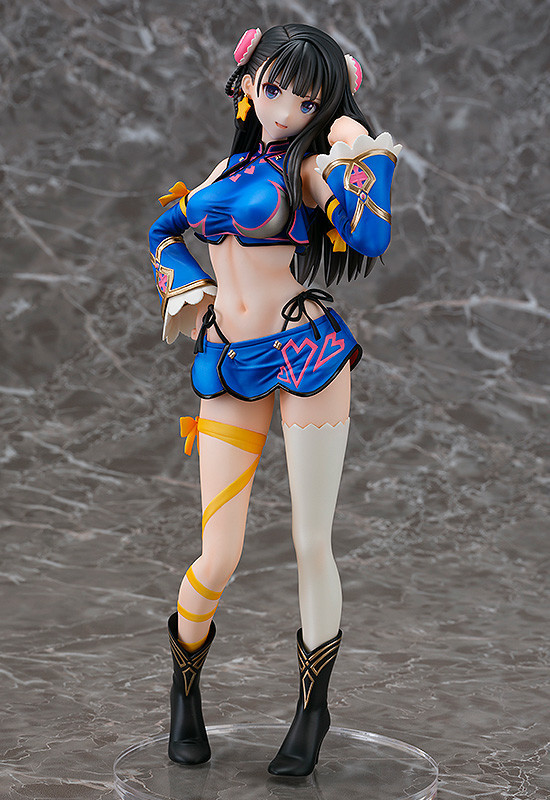 Ookami to Koushinryou – Holo – 1/7 – ~Wolf and the Scent of Fruit~ (Good Smile Company)
So Good Smile Company just ignored all calls to rerelease their first Holo figure (sarcasm) and just decided to release a new one. I'm torn whether I should get this one since I'm pretty content with Holo's Revolve figure. Though I'd have to admit this one looks a tad better.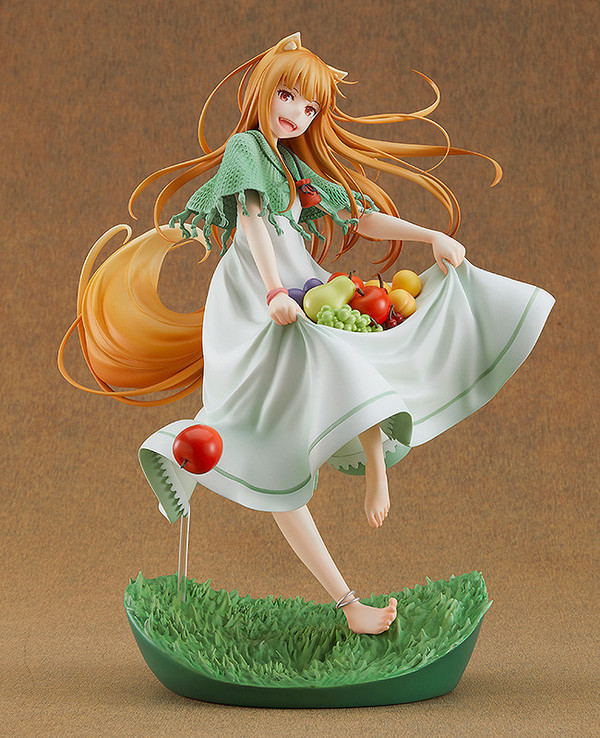 Kanojo mo Kanojo – Saki Saki/Minase Nagisa – China Ver. (Union Creative International Ltd)
The anime was dumb but the girls are great. It was good for a few laughs. Sadly, these figures are being made by Union Creative. And from the promotional pics, you can already see the sub-par quality. The clothes look great but the paint on everything is just flat. This is not the level of quality you'd expect from a figure in this price range. This level of quality is akin to prize figures.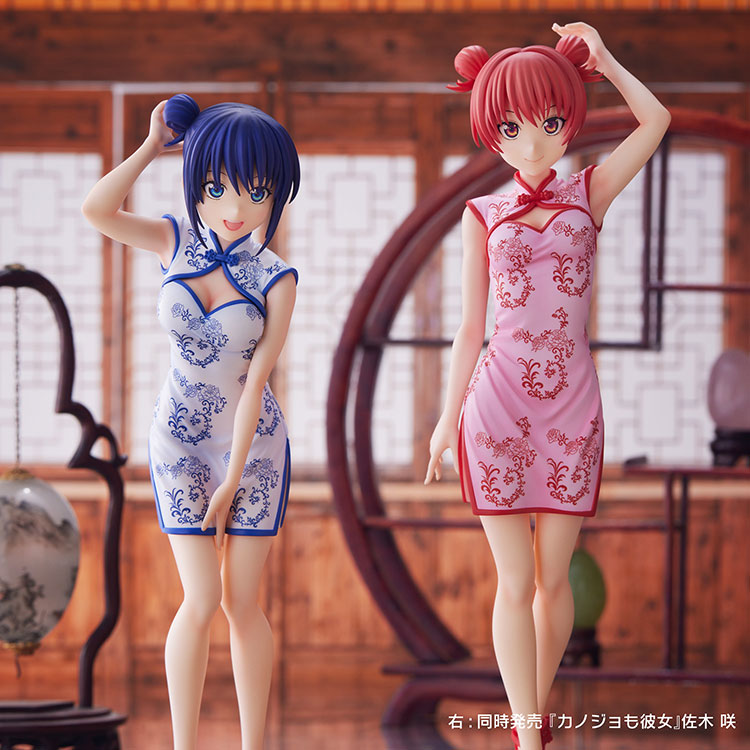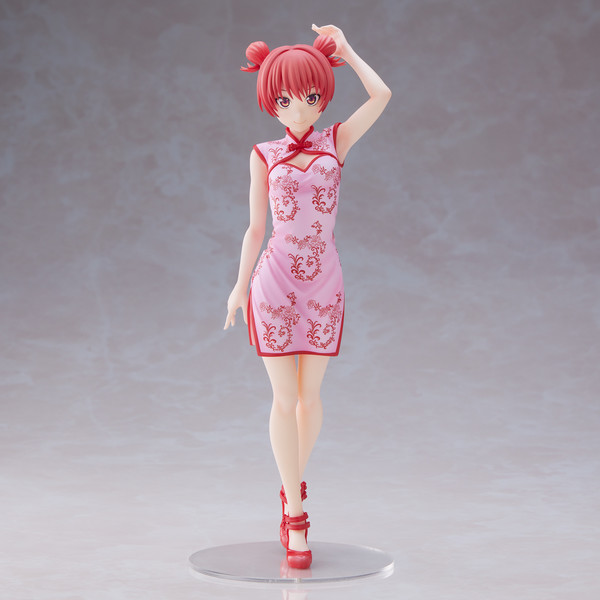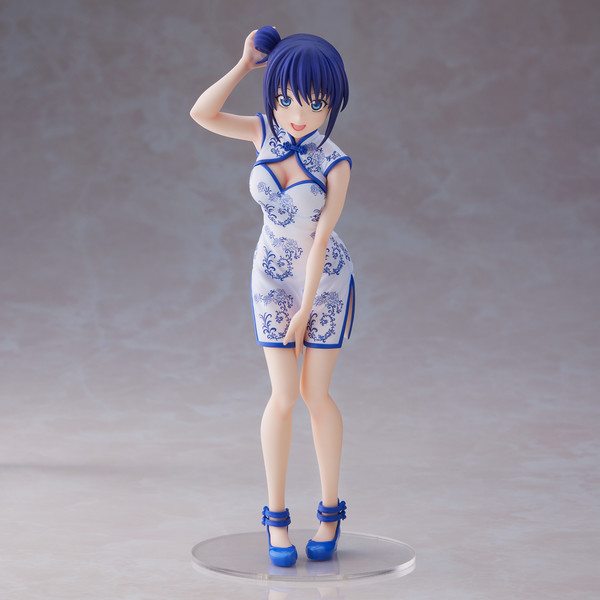 Karakai Jouzu no Takagi-san 3 – Takagi-san – F:Nex – 1/7 – Sakura Kimono ver. (FuRyu)
I've yet to bite on any figure of Takagi but this still isn't it. But that's mainly because it's FuRyu. Don't get me wrong, I think the figure looks great. I think they really captured Takagi's face and it'd be interesting to see the Sakura Kimono in person but I just don't trust FuRyu doing a peerless job on any figure they create.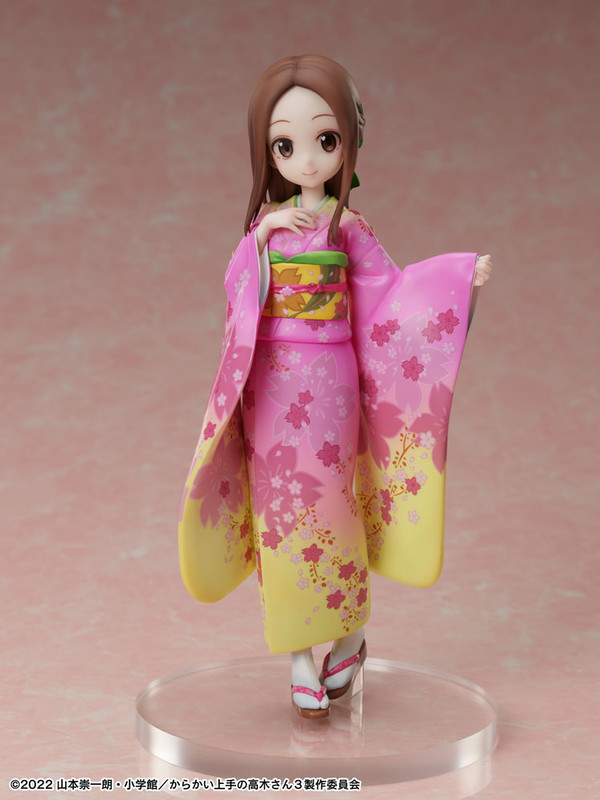 Karakai Jouzu no Takagi-san 3 – Takagi-san – 1/6 – One-Piece Dress Ver. (Phat Company)
Speaking of Takagi, this would be a better option than the one above. And it's cheaper too. I'll take Phat Company any day over FuRyu.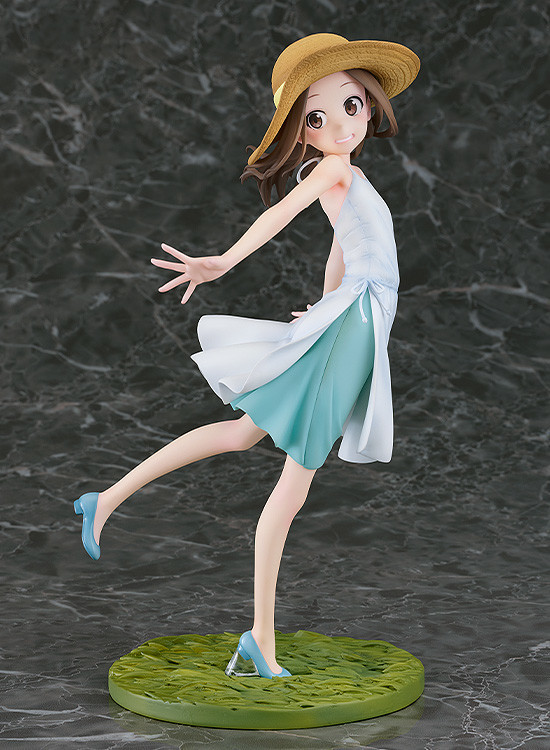 86 -eightysix- – Vladilena Milizé – CA Works – KDcolle – 1/7 – Swimsuit Ver. (Chara-Ani, Kadokawa)
The face seems off and the paint job looks flat and boring. It might be better to get the one by Kadokawa. Or if you're looking for a sexy figure of Lena, the Negligee version might be the better option.
Fate/Grand Order – Scáthach – 1/7 – Lancer (PLUM)
Scathach is getting another rerelease and for good reason. I believe this is still the best figure of Scathach so if you missed it the first two releases, Plum is giving you another chance to nab it at preorder price.
I still remember the first release of this figure arriving with broken heads which they fixed by putting a metal peg in the neck. I used to refer to the first release of Scathach as the Dullahan version — a headless ghost. So if you are buying this pre-owned, so you should take caution that you don't buy the first release that doesn't have the metal peg on the neck.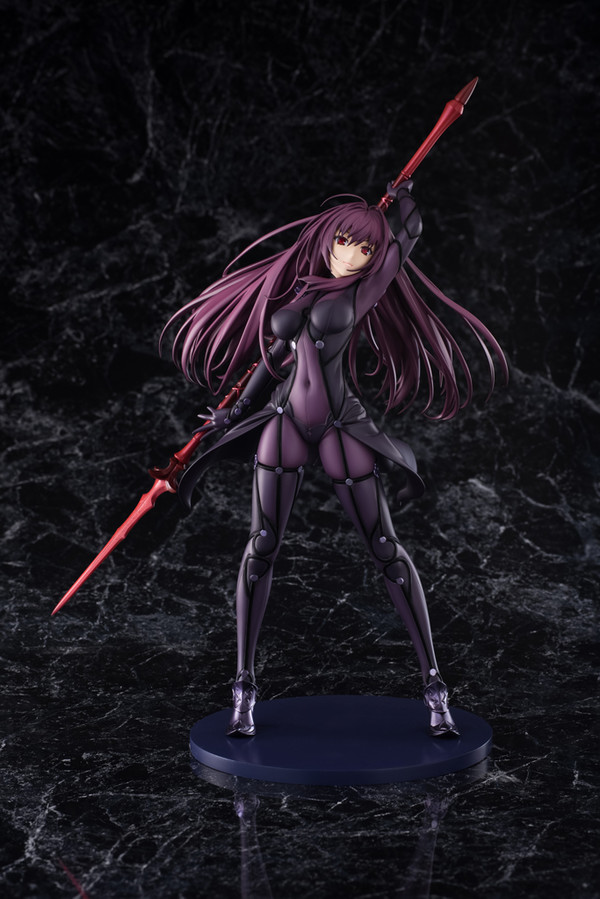 Fairy Tail – Erza Scarlet – B-style – 1/4 – Bare Leg Bunny Ver. (FREEing)
The black bunny suit really suits Erza. It's hard to say if this bare-leg version is better than the original version so I guess it's all up to your preference.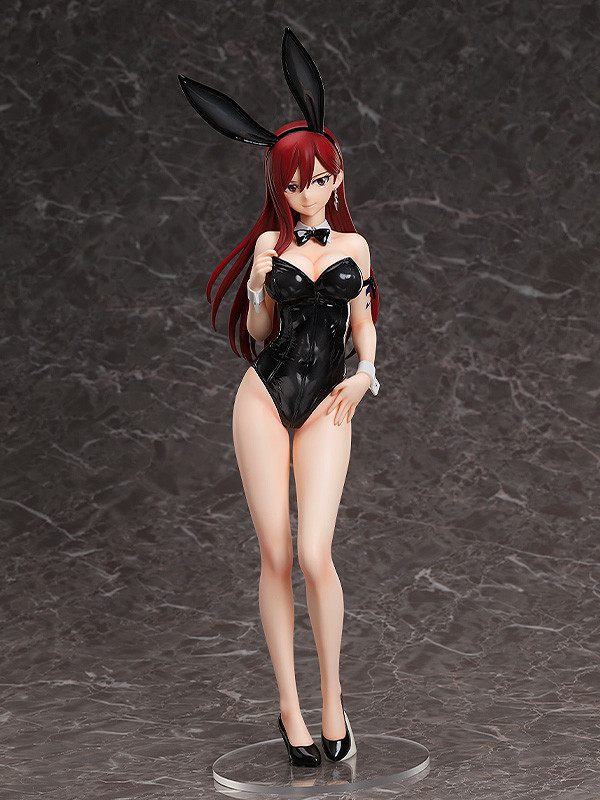 Fairy Tail – Erza Scarlet – 1/6 – Samurai Light Flame Manjo ver. Rouge/Jet Black (Orca Toys)
This one will make a huge dent on your wallet. If you just want a figure of Erza, there are already plenty to choose from. Unless you really like these ones, there are plenty of good and cheaper options in the after-market.
Also, the pants can be removed so you can have Erza in just loincloths. Sexy figures are great and all but loincloths… Not my cup of tea. The bunny figure would be a better choice albeit being simpler.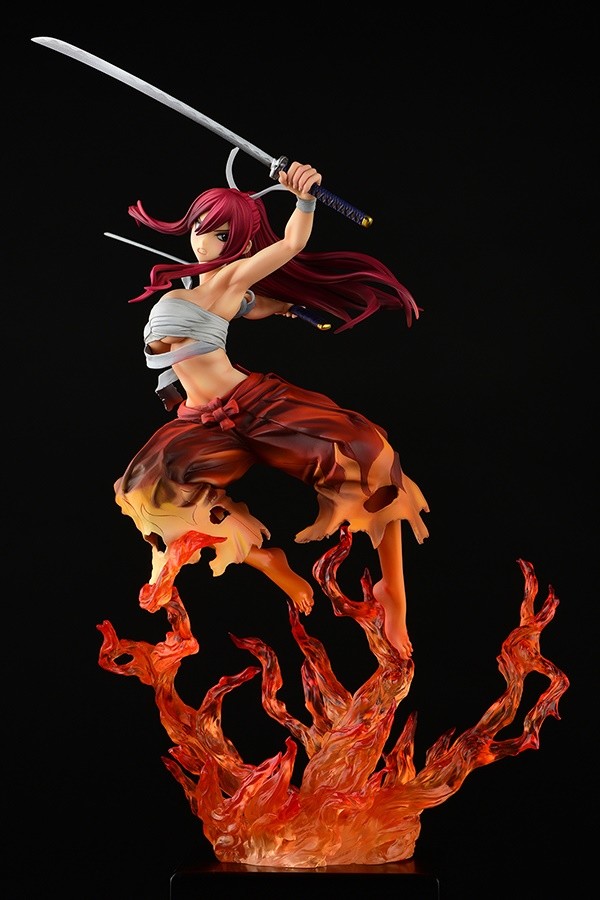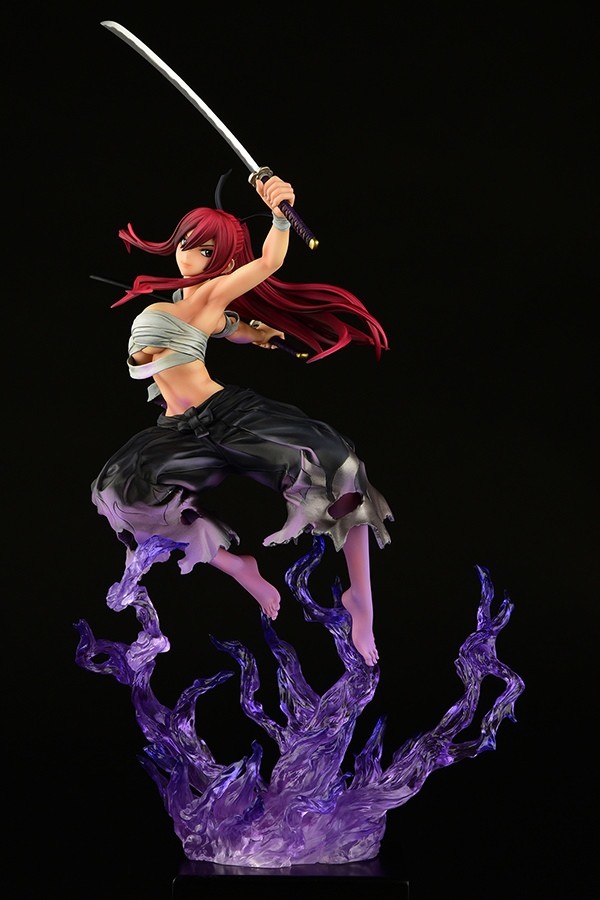 Piapro Characters – Hatsune Miku – 1/8 – NT (Good Smile Company)
This one is just too pricey. Again there is no need to bend your wallet out of shape when there are better and cheaper options. This one doesn't even offer anything novel. Preorder prices have gone up so much that it just makes sense to scour the after-market especially if you are a new collector.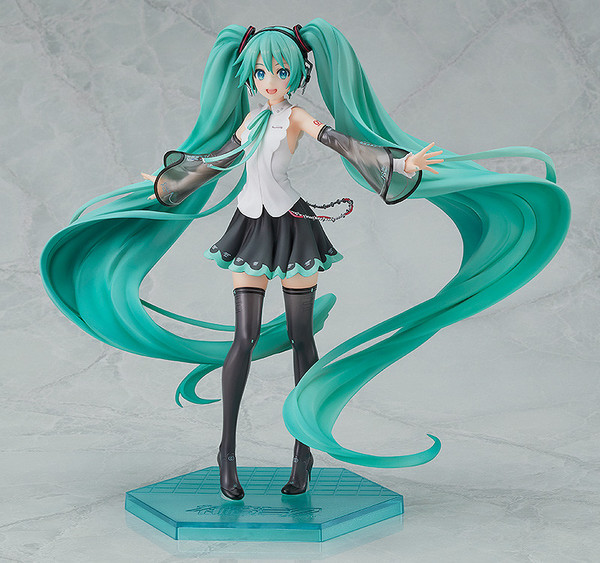 To Aru Majutsu no Index III – Index Librorum Prohibitorum – B-style – 1/4 – Bare Leg Bunny Ver. (FREEing)
Given that the original bunny figure of Index warrants selling off a kidney, do you really have a choice?
Yeah, that's what I thought. Just get this instead.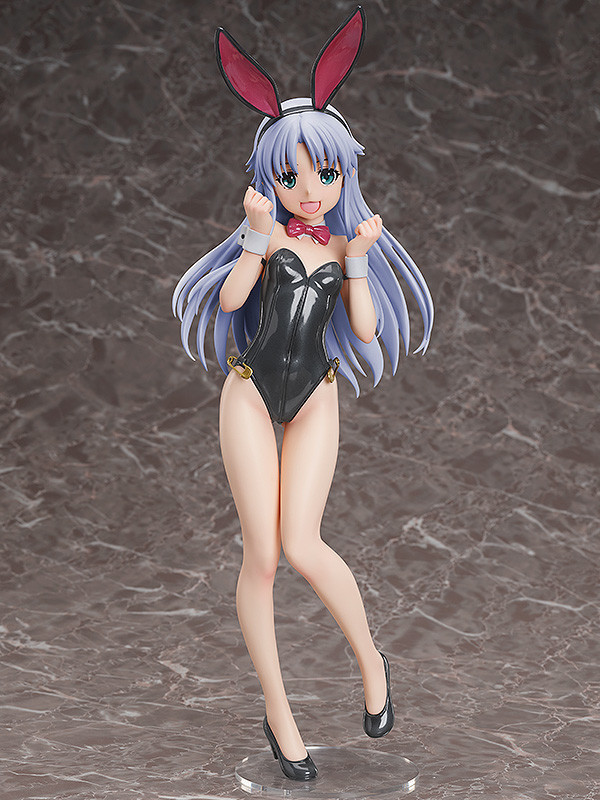 Shin Seiki Evangelion – Ayanami Rei – 1/7 – Ver. Radio Eva, Part 2, Original/Regular Color (Hobby Max)
Take your pick. Heck, I'm not a fan of these depressing colors but given that they are exclusives, their prices will definitely skyrocket.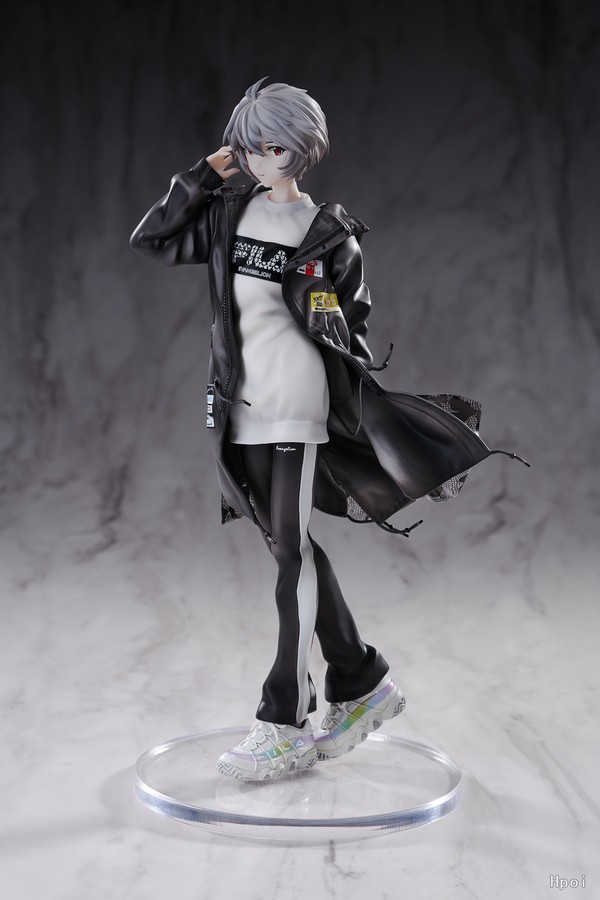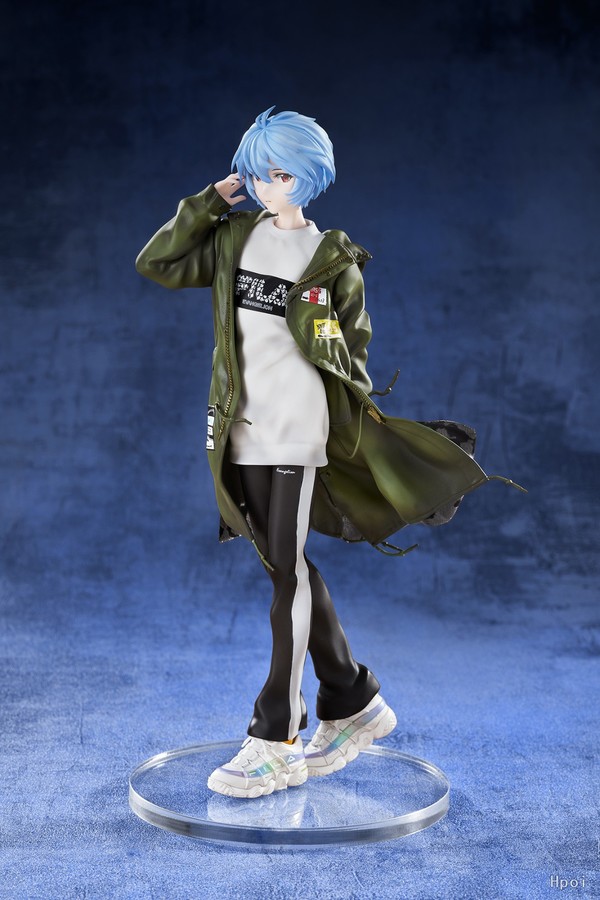 Shin Seiki Evangelion – Ayanami Rei – 1/7 – Ver. Radio Eva, Original/Regular Color (Hobby Max)
Again, depressing colors but they'll cost a fortune later on. The only difference is the hair color so might as well go with the exclusive one.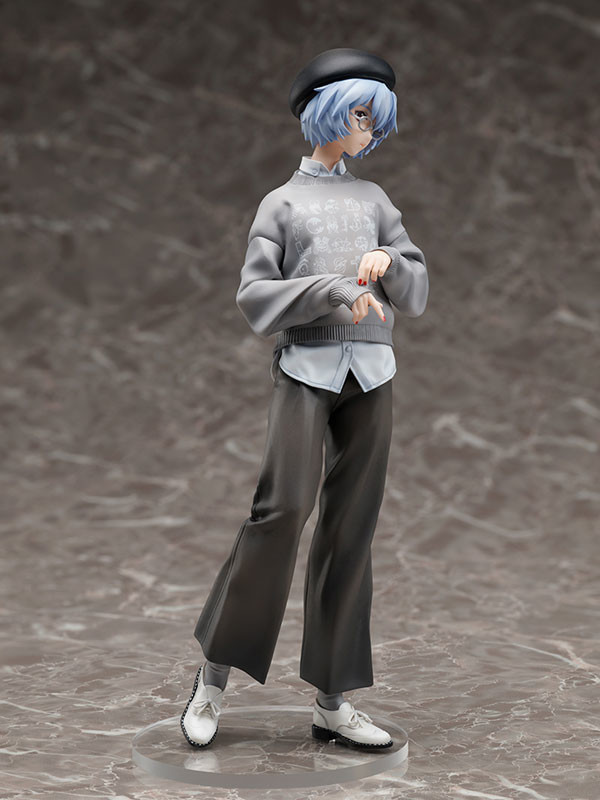 Punishing: Gray Raven Qu – Crimson Blessing – 1/7 (Luminous Box)
This figure looks really good but it's hard to find information about Luminous Box. They've released a few figures but since most of it's not on MFC, feedback on the quality is scarce. They've worked with Good Smile Company on some figures so that's at least a good sign and the limited comments that I can find indicate that the quality is good.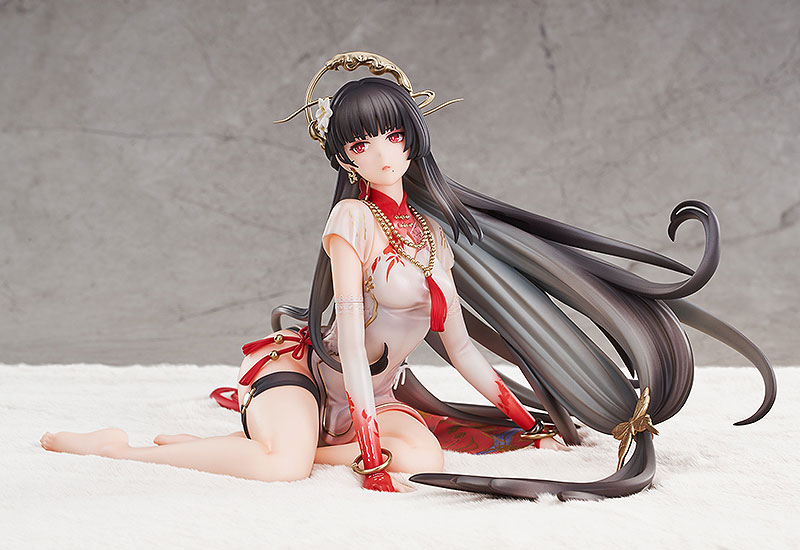 BanG Dream! Girls Band Party! – Toyama Kasumi – 1/7 – Kagayaki ni Te o Nobashite (Craft Egg)
This is Craft Egg's first attempt at manufacturing a figure and they decided to go big. By going big, I mean very expensive. The figure certainly has a lot of details, maybe a little too much that it becomes messy to look at. I can't make sense of what I'm looking at. Stars? Clouds? A whooshing effect? Or maybe the photos are just bad.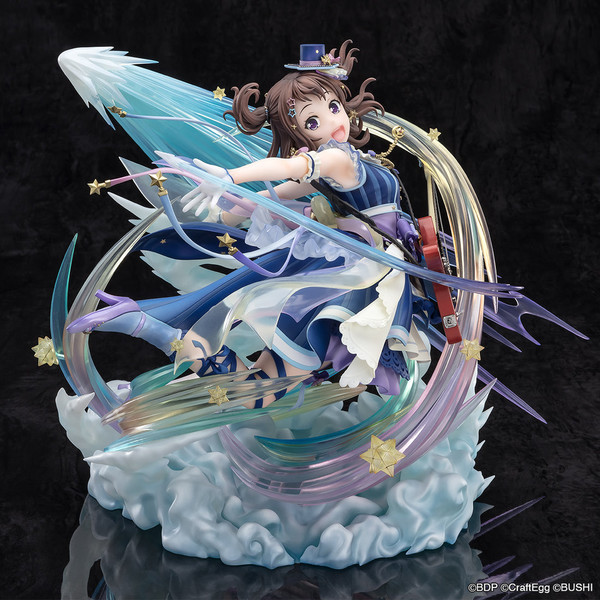 Honor of Kings – Gongsun Li – 1/7 – Jing Hong Dance ver. (Myethos)
Collectors love Myethos because they produce excellent quality figures at an excellent price. Kind of like Kotobukiya, Myethos will always be a recommended preorder.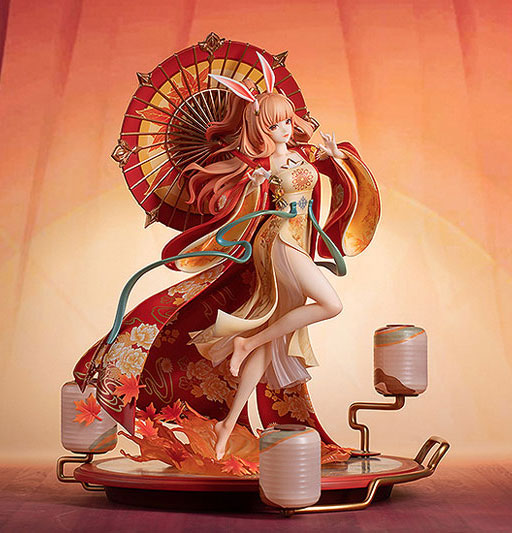 Uma Musume: Pretty Derby – Silence Suzuka – Lucrea – 1/7 (MegaHouse)
So Uma Musume is finally getting proper scale figures. I don't play the game but I think this figure might be too simplistic for the asking price.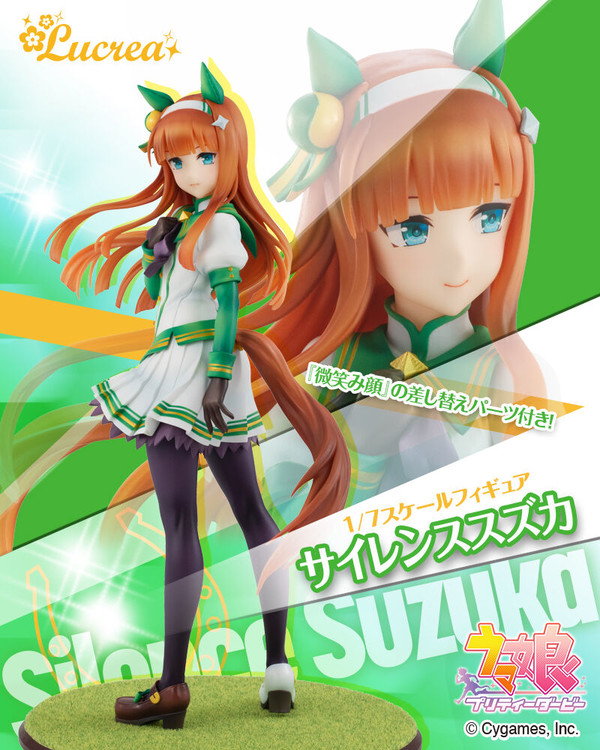 ULTRAMAN – Sayama Rena – 1/7 – SSSP Style Idol Look (Ques Q)
This one came out of nowhere — a character from the Ultraman manga published over 10 years ago suddenly gets a figure. The figure looks okay and is moderately priced so that's good news at least.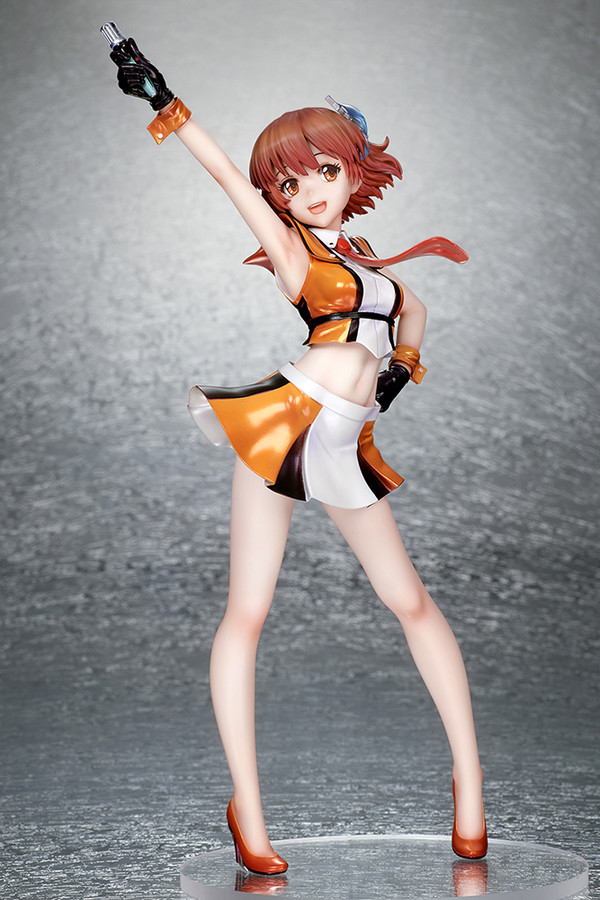 Original Character – Watanabe Sayaka – 1/7 – Regular/DX (Party Look/Otherwere)
The figure looks great but do take note that not much is known about the manufacturer so this might actually end up being low quality with a very steep price tag. If you want the cast-off, get the DX version.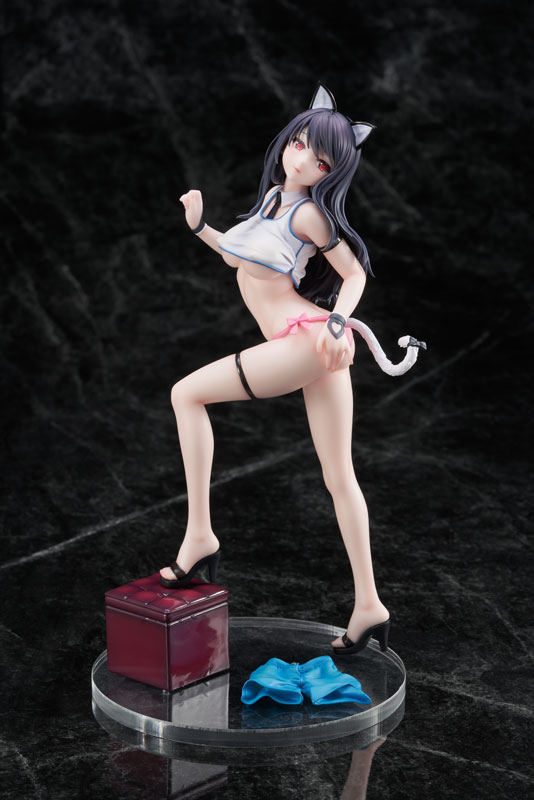 Original Character – Julia – 1/7 (Amakuni, AmiAmi)
Amakuni = excellent quality. That's all you need to know if you're interested in preordering this cast-off figure. This level of quality comes at a premium price, however.
NSFW
Original Character – Skytube – Mizuhara Maria – 1/6 (Alphamax)
This is an original character by TakayaKi and is a cast-off figure.
Alphamax is an excellent manufacturer. The SkyTube line is one of the best when it comes to sexy figures. This one however is too pricey. It's hard to stomach spending that much on a character you know nothing about.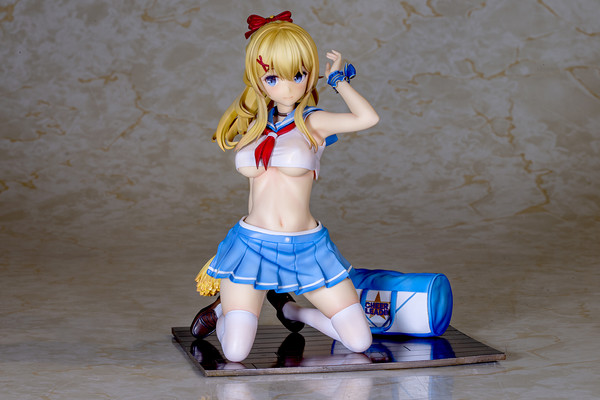 HoneyStrap – Saionji Mary – 1/7 (Wanderer)
Too simple for the asking price. It almost looks like a prize figure. Also, her right hand looks disfigured.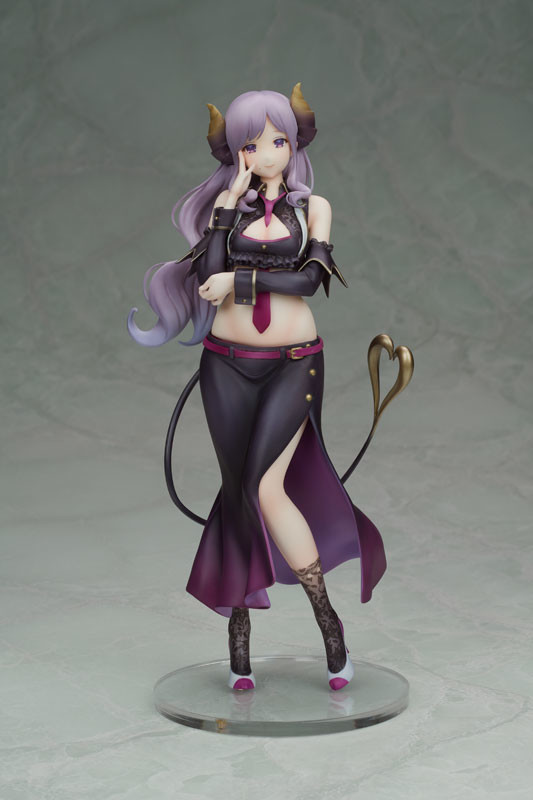 Original Character – Minette-chan – 1/6 (Daiki Kougyou)
They say Daiki Kougyou is mostly hit or miss when it comes to quality. I can't really make a personal assessment since I don't own any of their figures. However, based on the promotional photos of this figure, this one is most likely a miss. There are plenty of sculpting and paint issues on the prototype that I kinda feel bad for the artist.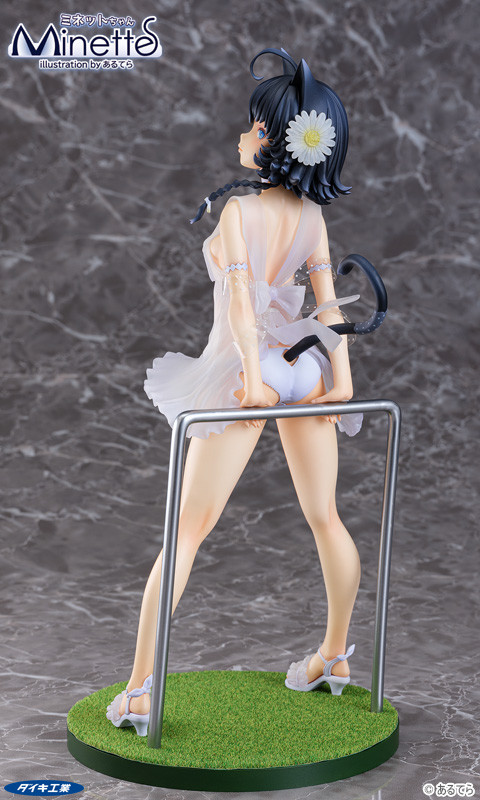 Chichinoe+ – ∞ -Infinity2- Cover Lady – 1/5 (Orchid Seed)
This is a cast-off figure. The Mossa Mossa version comes painted with pubes. Thi is not something you normally see on cast-off figures so this gets plus points for the novelty.
NSFW

Regular Version

Mossa Mossa Version
Original Character – Inran do S Fukei Akiko – 1/6 (A+)
This is already the fourth color variation of this cast-off figure. It's busty, sure. But this is one of those rare cast-off figures that you can display normally and not appear lewd.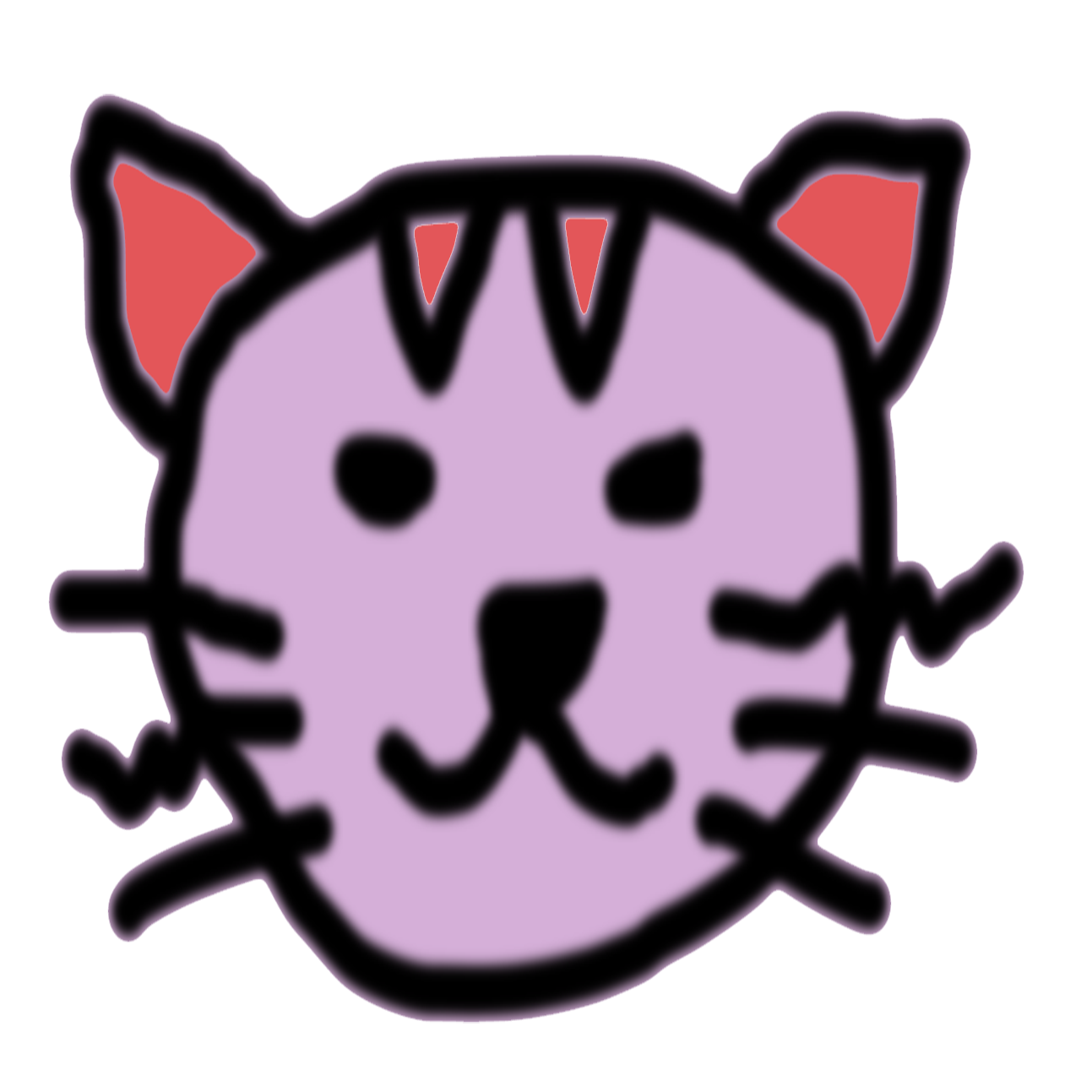 I started the NekoFigs blog in January 2021, 5 years after I've started collecting anime figures. It all started with one humble prize figure of Saber Lily which was bought on a whim. Now, I face the big problem of how to deal with over 200 empty boxes.