The prices I've been seeing lately have been pretty disappointing. Most new figure preorders are now extremely overpriced and it's becoming really hard to justify anything especially when the price does not reflect the quality and level of detail you are getting. Understandably, there are many reasons why companies increase their prices. Some notable factors could be the weak yen and rising global inflation. Now, more than ever, it's important to be wise with your preorder habits.
And again, I'd really appreciate it if you can use the preorder links here when making your purchases.
Anyone who's been following the blog would know that I'm a big Azur Lane fan so we'll start with those.
Azur Lane – Unicorn – 1/7 – Light Equipment Ver./Normal Ver. (Wanderer)
For anyone looking to preorder this, one question you might have is if this is better than her Plum figure. Frankly, I don't trust Wanderer to deliver any good quality figures after they dropped the ball on their Illustrious figure. Even their Sirius figure has some quality issues. So just go with the Plum figure. I do own the Plum figure of Unicorn but I have yet to unbox her. From the pictures and review videos that I can see though, the quality appears to be great so all the more reason not to choose Wanderer.
If you want to gamble with Wanderer, the preorder links are below. Just take your pick from the light equipment (no rigging) version or the normal version. But don't tell me later that I didn't warn you.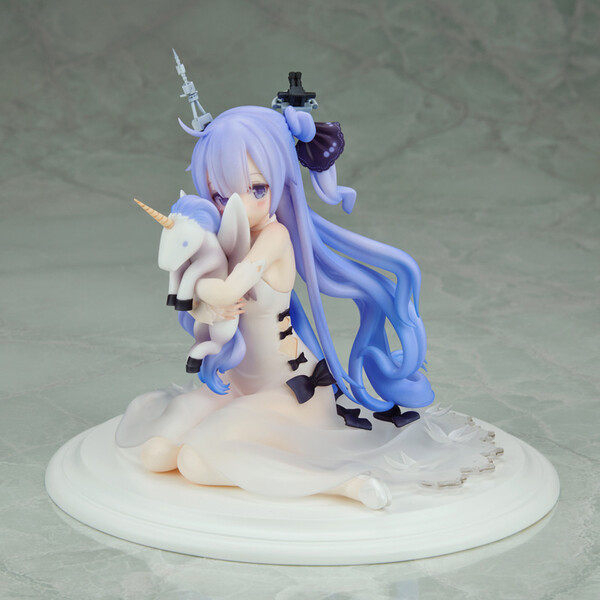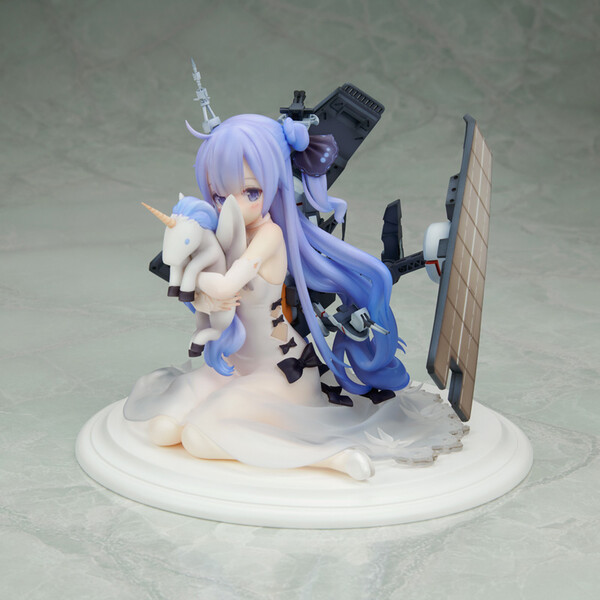 Azur Lane – Agir – 1/7 – Light Equipment Ver. | DX Ver. (ACTOYS)
I was ecstatic when I first saw this figure of Agir. I know many people have been gushing over this figure and why not? She looks great. And when you consider the DX version which comes with all those bells and whistles, you can't blame all Azur Lane fanboys (me included) for being excited. However, further research reveals that ACTOYS quality is not the best. Just check out one of their releases here. Overall, it's not really that bad but there is definitely room for improvement.
Expect Agir to be of similar quality. I think this might be worth the gamble especially knowing the aftermarket price will most likely go up whether the figure turns out good or bad.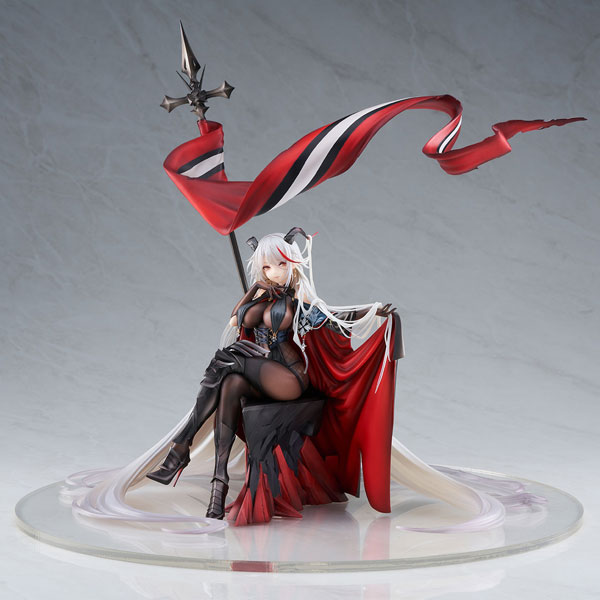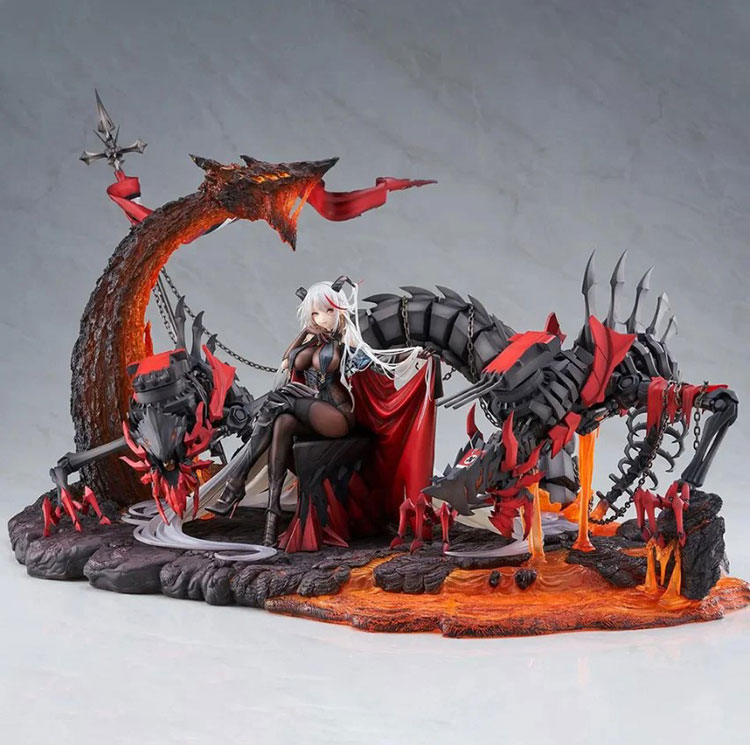 Azur Lane – U-110 – 1/7 – A Cute, Sharky Reverie (RIBOSE)
RIBOSE is still a new company but their quality seems to be fairly decent. You can check out pictures of their recent release here. Do note that they only have 1 scale figure released as of this writing. I'm personally not a fan of this character so this figure is not a big deal for me. I think the price isn't so bad considering you get a unique base with a number of accessories. The details on the clothes also aren't lacking though this is still a small figure considering the character is really tiny. I feel like they should have reduced the price a bit to account for that. In any case, if you like her, the preorder links are below.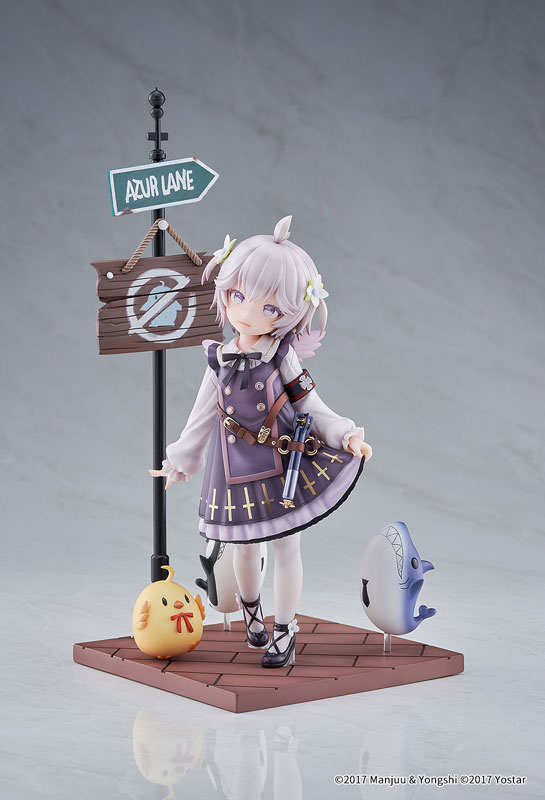 Azur Lane – Atago – Takao – 1/7 – Race Queen Ver. | Stunning Speedster Ver. | Full Throttle Charmer Ver. (Alter)
I really want to preorder this but I can't decide if I want to order the singular figures or the duo version with boobs pressed together. I remember I skipped preordering Miku and Ichika Nakano duo figures with the same concept of boobs pressed together. I'm having the same thoughts on this one. The prices aren't as bad too especially for something made by Alter. I do like Takao's costume better which goes to show that showing more skin on a figure doesn't necessarily make it better.
If you want them, you can go preorder and expect a good-quality figure to arrive in the mail.
If you prefer 1/4 scales, you can wait for the MIMEYOI figures for Takao and Atago. Also, Wave is also making another figure of Atago.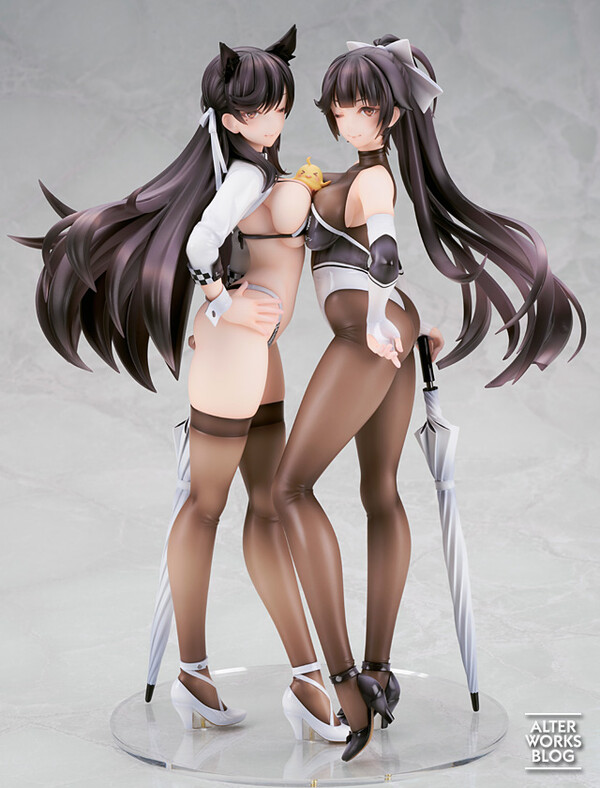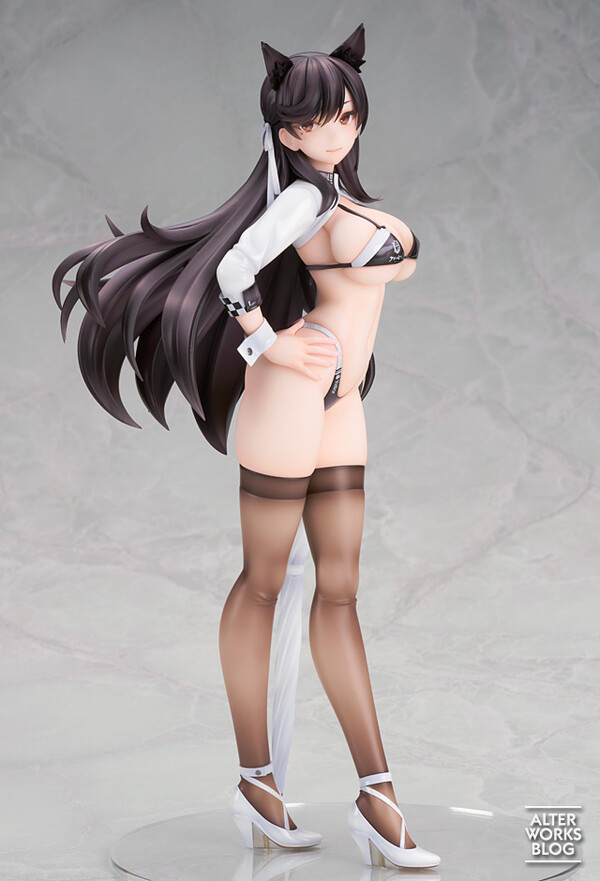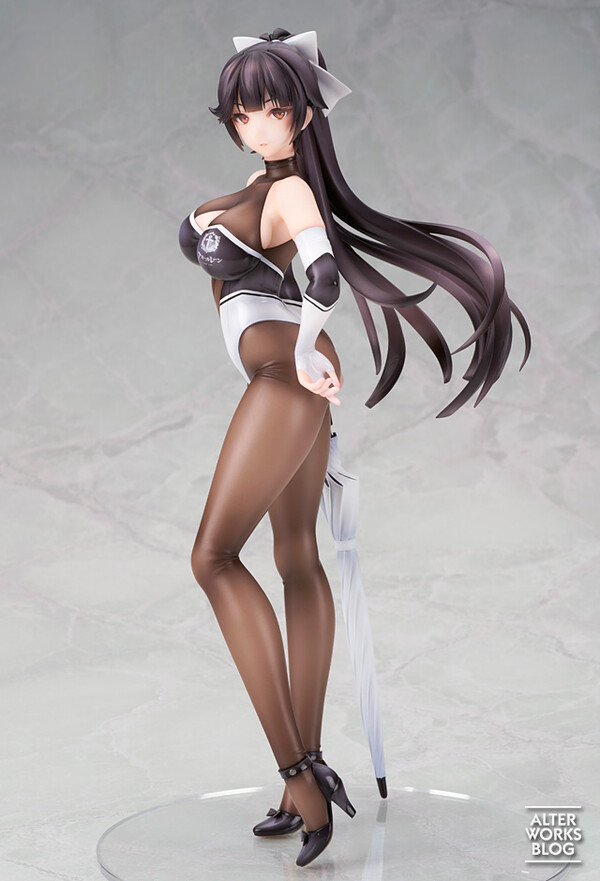 Azur Lane – Honolulu – Dream Tech – 1/7 – Futari no Omatsuri (Wave)
It's pricier than I had hoped it would be. I hear some comments about this not capturing Honolulu's face but I think it looks like an exact copy of the art it is based on. If you like Honolulu enough and that you can afford to splurge a bit, then go ahead and preorder her. I'm sure you won't regret it.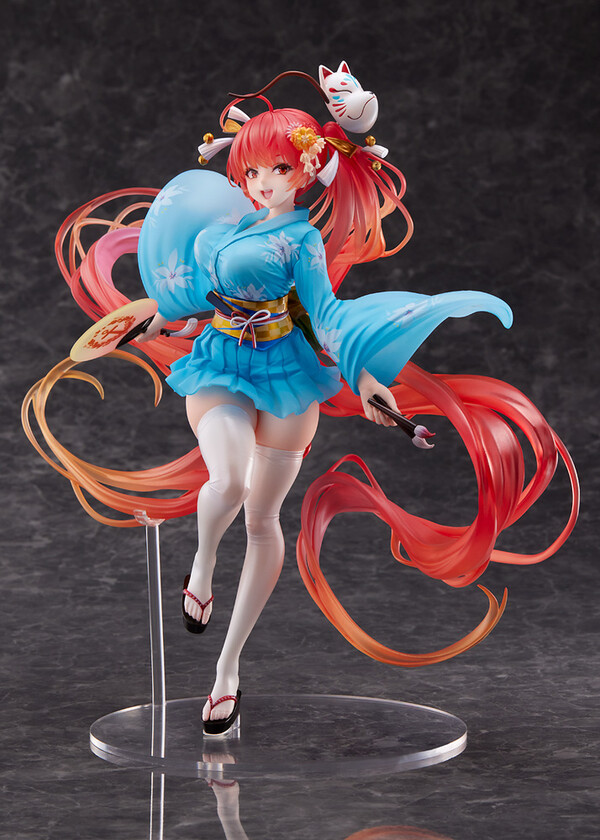 Azur Lane – Vittorio Veneto – B-style – 1/4 – La Spezia no Hana (FREEing, Union Creative International Ltd)
This is one of my favorite skins in the game and frankly, I had high hopes. It's not that she doesn't look good. I think the face looks really pretty but I expected more especially at that price point. The in-game skin definitely had more going on. If they really wanted to do her justice, this would have all the accessories and a proper base. I'm guessing FREEing might just include a piece of faux fur for her base. Even if they don't, I would not be surprised at all since Union Creative did this for some of their figures.
But do you really have a choice? Either you preorder this now or regret it later when the after-market price goes up (which it definitely will). It's a hard life for figure collectors.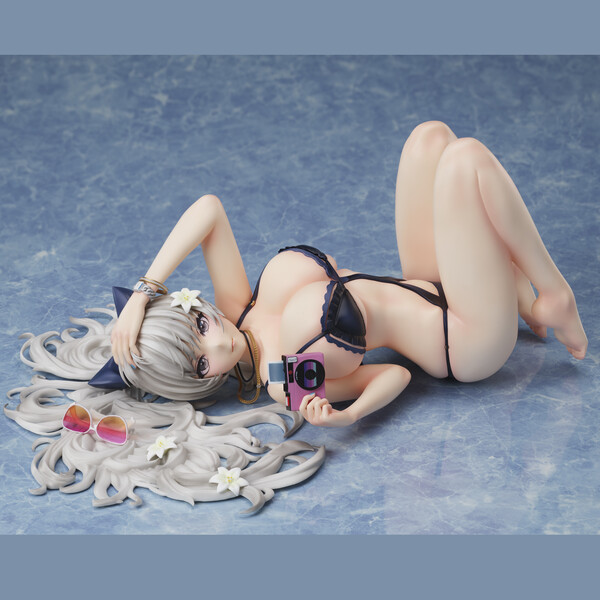 Azur Lane – Penelope – 1/7 – Salty Maid Ver. (Wings Inc.)
Penelope is not of the more popular ship girls in Azur Lane but this figure looks very nice. She even comes with a unique base. Wings Inc. is a top-tier manufacturer so you can expect good quality.
I do wonder why she only has stockings on her left leg. It's not like it's an issue with the figure because even the in-game art for this skin has no stockings.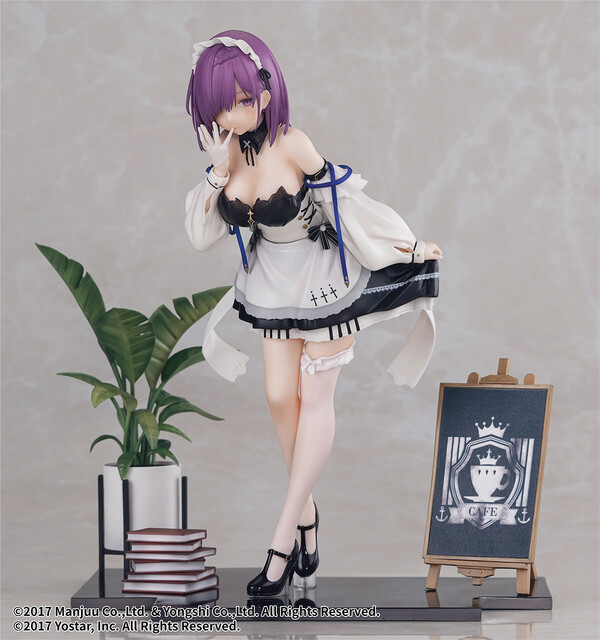 Azur Lane – Reno – Golden Head – 1/6 – Biggest Little Cheerleader Ver. (Alice Glint, Thousand)
I just saw the company Thousand come up last month and already they have 3 figures that go up on preorder. The company being new is one thing to consider if you're eyeing Reno. You can't be certain if you will be getting a good quality figure with these new companies. However, even the good companies now were new at one point so being new is not necessarily a bad thing.
Another point to consider is that this is weirdly a 1/6 scale. If you've been collecting Azur Lane figures for a while, you will have 1/7 and 1/4 scales in your collection so a 1/6 scale will not blend nicely with those other scales.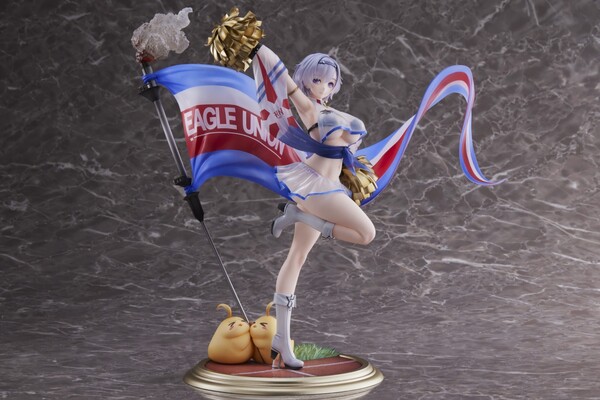 Girls Frontline – RFB – 1/7 (Wings Inc.)
I'm not a fan of the game but I'm liking this figure. It's cute and sexy. Also, I don't usually like figures with the tongue sticking out but I think this gets it right. Also, it took me a moment to realize that that dot there is a mole on her chest. For a good ten seconds, I was trying to wipe it off thinking it was dirt on my screen.
The price is on the steep end but you can rest assured that you'll be getting excellent quality with Wings Inc. handling the manufacturing.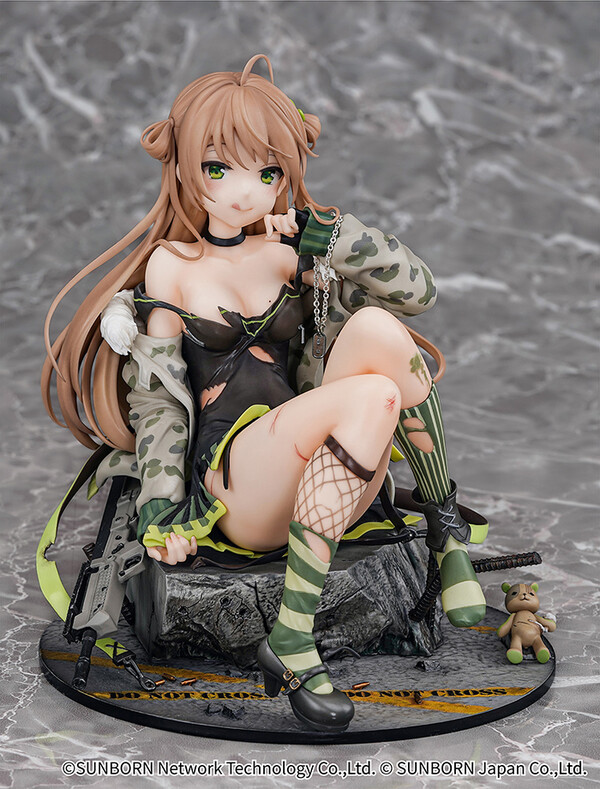 Time Compass – 1/7 (Myethos)
It's a bit more expensive than what we're used to with Myethos' releases. This is said to have metal parts so I'm guessing the base is metal or has metal parts. Descriptions also indicate "The base of the figure is a movable ring inspired by the original relic." I'm not sure how I feel about figures having metal parts though because those will be more difficult to maintain. When you live in an area with high humidity, rust can become a problem quickly. Even stainless steel will develop rust over time.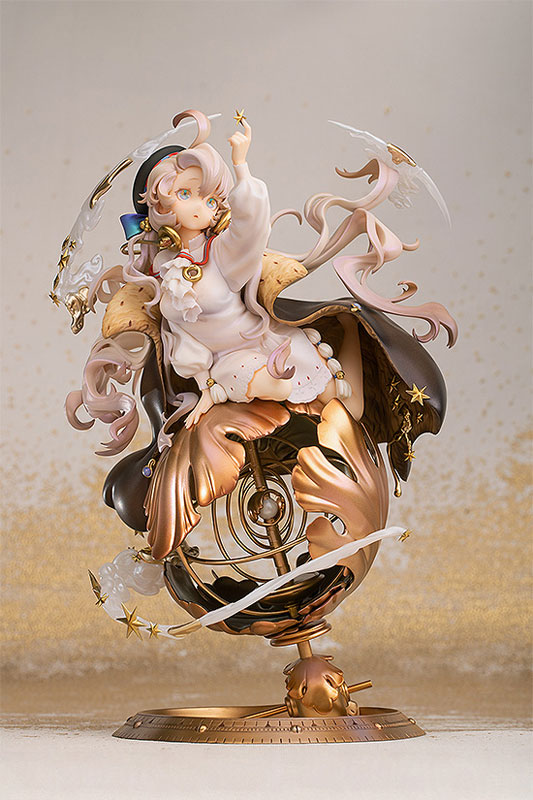 Original Character – B-style – ×-10 – 1/4 (FREEing)
This is a rerelease and for good reason. The price in the aftermarket has ballooned so much because it is one of the 1/4 scale bunnies that are actually good. You can see there are plenty of details that you don't normally see in any run-of-the-mill bunny figure. But this also means it comes at a hefty price tag. If you think this is worth your money, then go for it.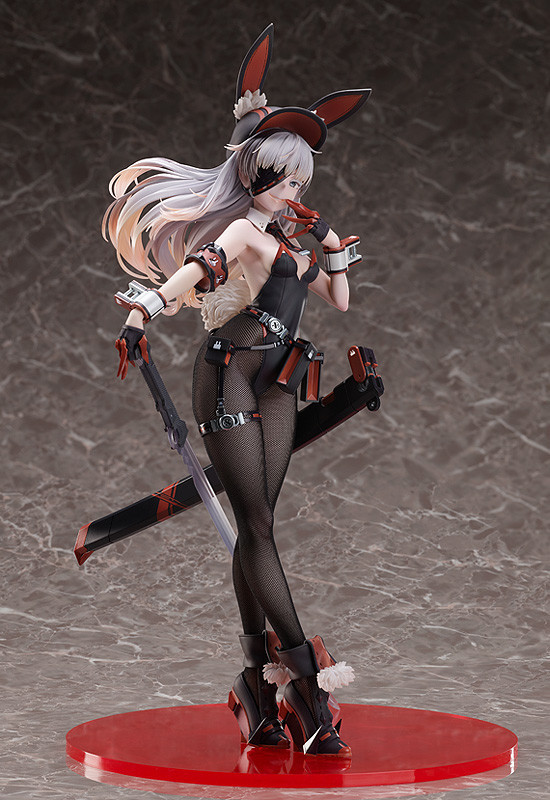 Re:Zero kara Hajimeru Isekai Seikatsu – Rem – 1/7 – Wedding Ver. (Phat Company)
There's already a massive surplus and Rem and Ram figures so I'm not sure a rerelease of these two was really necessary. It's pretty abundant in the aftermarket and the price did not really go up much. I own these two Wedding Version figures of Rem and Ram (also Emilia) and they are all of good quality. Rem is not as polished as Ram but maybe they will fix that on this rerelease.
If you want to see more of this figure, I actually did a review of Rem's Wedding version figure. Or if you want to proceed with preordering, the preorder links are below.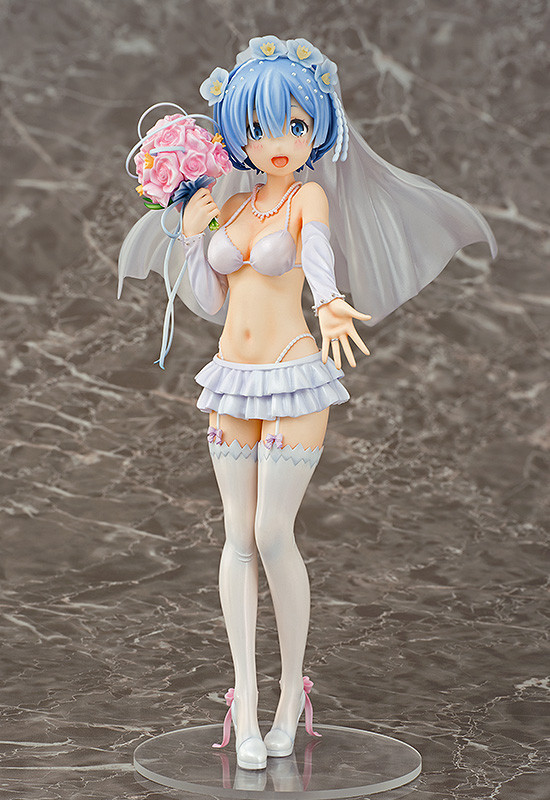 Re:Zero kara Hajimeru Isekai Seikatsu – Ram – 1/7 – Wedding Ver. (Phat Company)
I know Rem has more fans but this Ram figure is looking much better than Rem in terms of quality. You can check out my review here of the initial release or click on any of the preorder links below.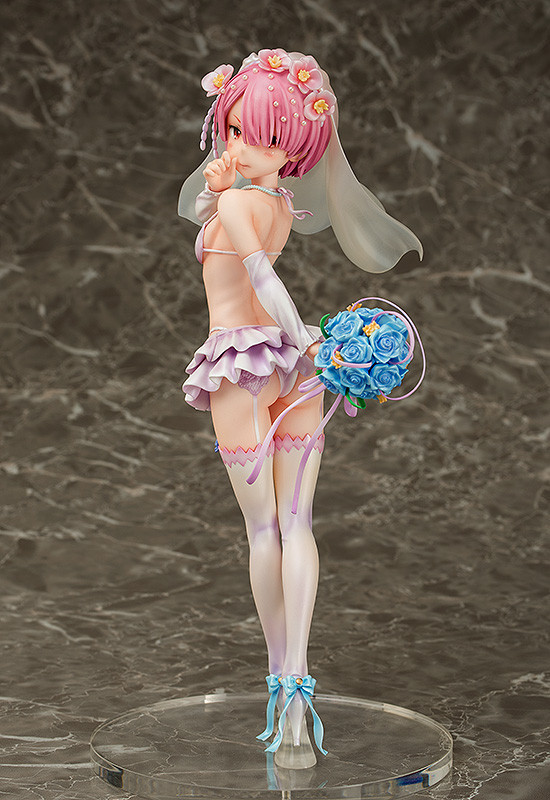 Fox Spirit Matchmaker – Honghong Tushan – 1/7 – Golden Feather Dress Ver. (yuewen goods)
This comes at a steep price tag but if you look at all those details, you can make a case for it being pricey. There are a lot of details here. The figure, the base, and the bird all look majestic. The only issue here, and the most important one, is that this is being made by an unknown company. This is the first time I'm hearing of yuewen goods so there is no way to tell if they create good quality. Since this is a Chinese company, it is not listed on MFC.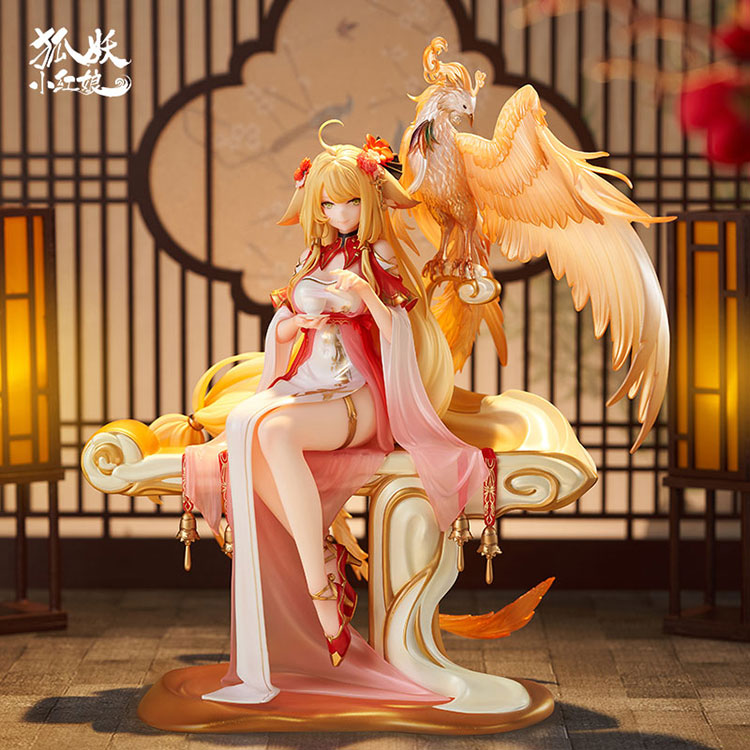 Princess Connect! Re:Dive – Kuraishi Eriko – 1/7 (Wing)
Azur Lane figures are already making me go broke. I don't need another gacha game eating into my life savings, especially with that steep price tag. If this was around ¥16k, heck, even ¥18k, I would have considered it. There are still quite a few PriConne figures on my wishlist and as much as I'd want to have an Eriko figure, I have to sadly skip this one. If you like Eriko and can afford this, you have to know that Wing creates good-quality figures.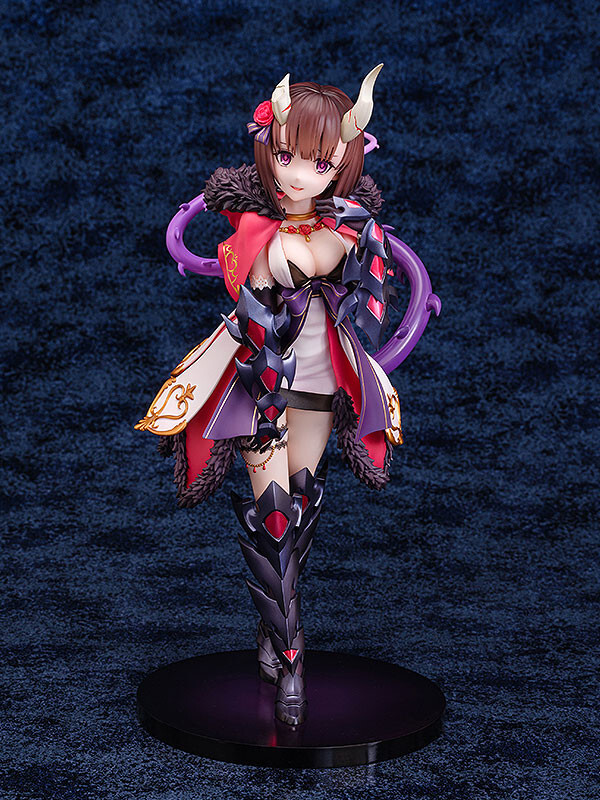 Yurucamp Season 2 – Shima Rin – 1/7 – Junior High School Student Ver. (PLUM)
I'm sorry but this just looks so plain and uninspired. Okay, maybe a little cute. But still, I've actually seen prize figures that look better. This is definitely not worth ¥18k. Even if they reduced the price to ¥8k, I still won't throw any money at this.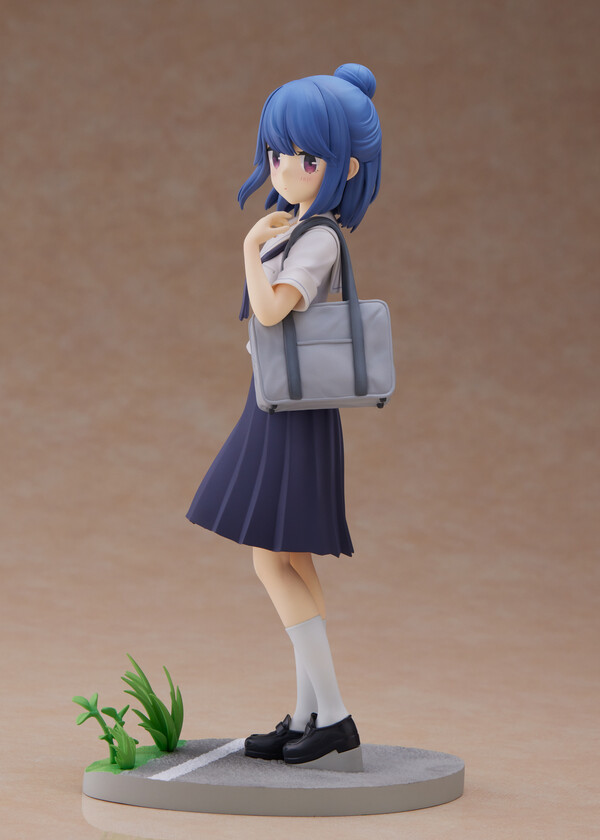 Honkai Impact 3rd – Elysia – 1/7 – Miss Pink Ver. (APEX)
I do not play any of the Honkai games but this figure looks great. The cherry on top is that this is being made by APEX which is an excellent manufacturer. Perhaps the best figure manufacturer in China. So if you want her, just go ahead and preorder.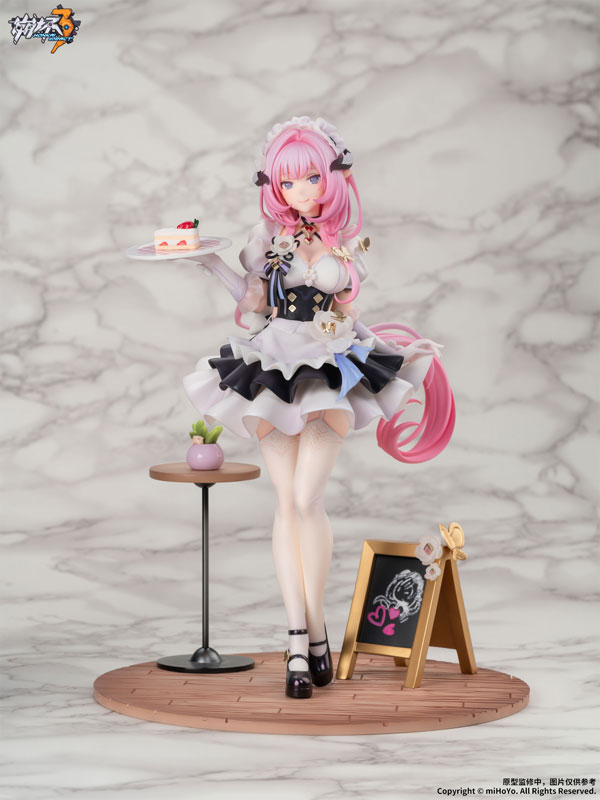 Honkai Impact 3rd – Fu Hua – 1/8 – Cerulean Court Ver. (APEX)
I don't play Honkai but I have to say that this figure looks very exquisite. There are a lot of details and knowing that this is being done by APEX makes that ¥23k price tag well worth it. If you like the character, go for it by all means. If you don't, you'll definitely regret it later when the price goes up.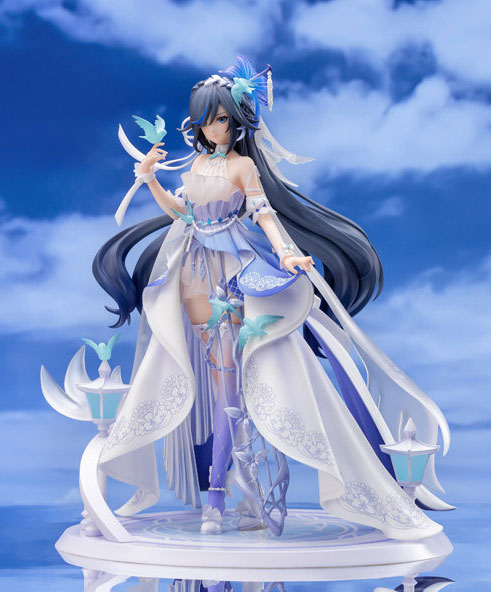 Vocaloid – Hatsune Miku – 1/7 – Miku Expo 2021 Online ver. (Alphamax)
This is a really unique design for a figure. But just the same, I'm not a fan of the price. ¥30k seems too much for something of this level of detail even if we're talking about excellent quality (this being done by Alphamax). There no real shortage of Hatsune Miku figures however so I can only justify this if you are a big Miku collector. If you are not, there are less expensive figures of her that will scratch that Miku itch.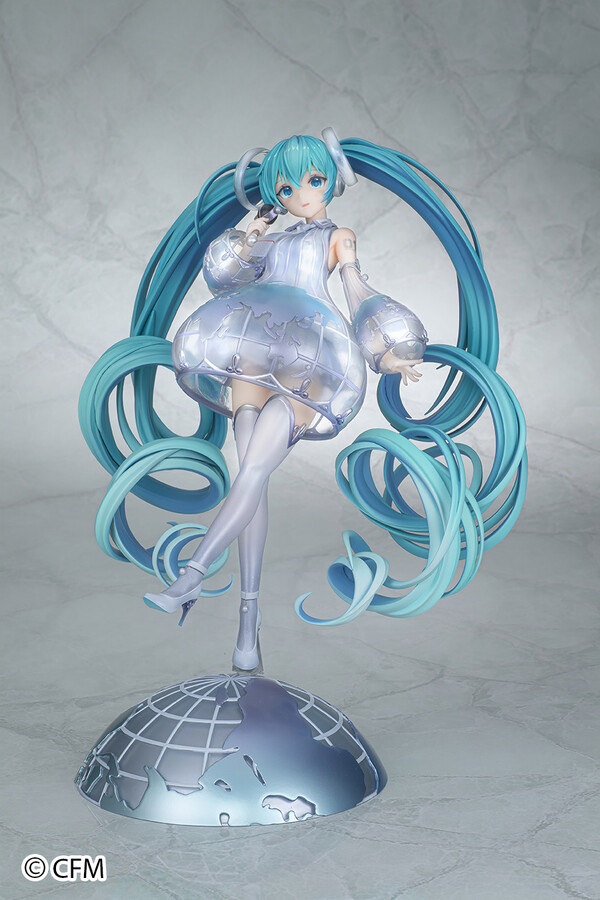 Youkoso Jitsuryoku Shijou Shugi no Kyoushitsu e – Karuizawa Kei – KDcolle – 1/7 (Kadokawa)
It's not the best-looking figure of Karuizawa Kei, especially at this price point. The face leaves much to be desired. But the problem is there aren't a lot of options. Personally, I prefer to just get her swimsuit figure. For those that collect 1/4 scale bunnies, that is also an option. There are no other companies that announced that are making any new scale figures of her.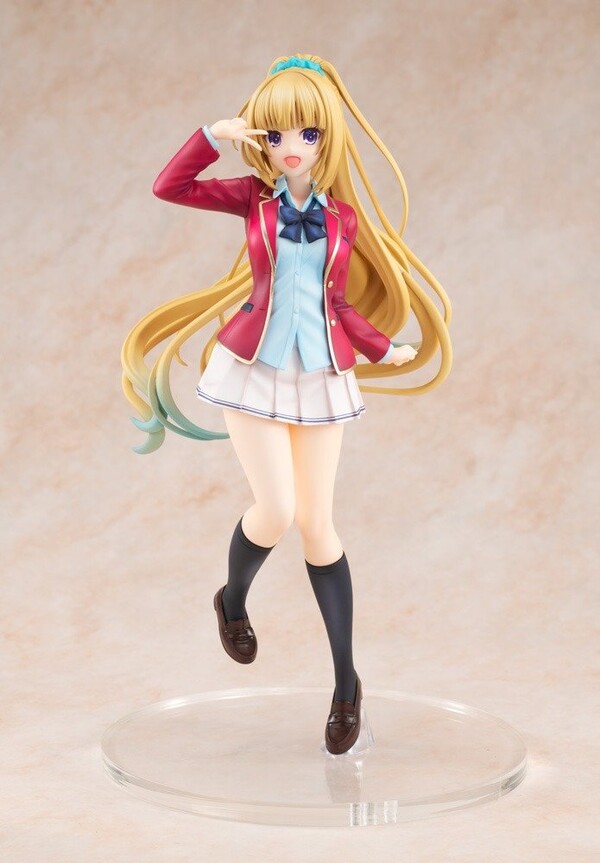 Arknights – Schwarz – 1/7 – Elite 2 Ver. (Alter)
Holy crap! That's an expensive figure. I get that it's really cool with all that bling but that price is really just over the top. For some reason, I'm now glad I gave up playing Arknights long ago so I'm not drooling over this one. One thing is certain, Alter is a top-tier manufacturer so you're sure to get a quality figure. If money is no object for you, go ahead and preorder.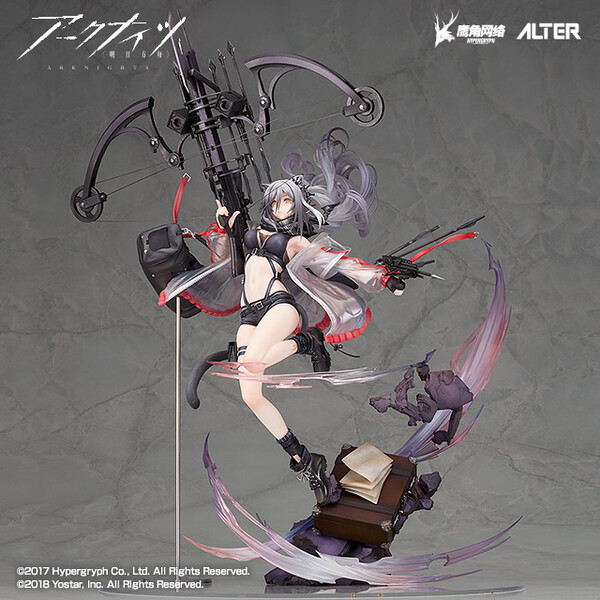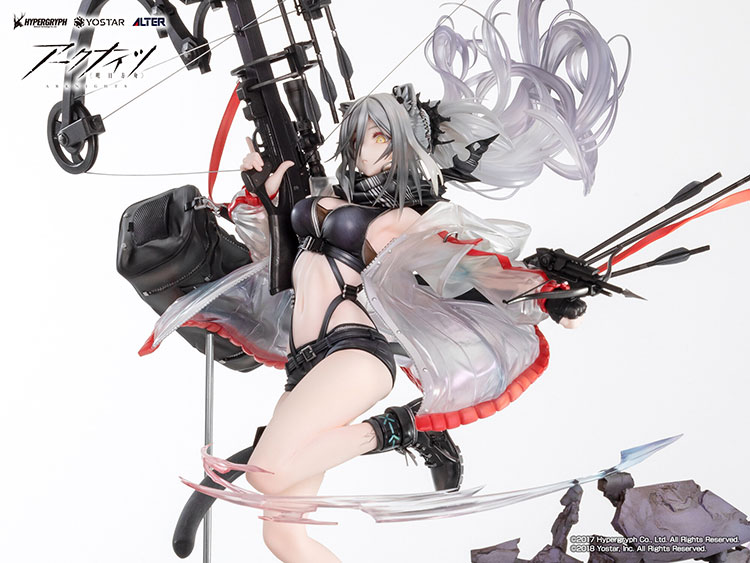 Chainsaw Man – Makima – F:Nex – 1/7 (FuRyu, Mappa)
I feel like I've been complaining a lot lately about figures that don't match their price tags. We've been getting a lot of plain figures like this one with an exorbitantly high price point. She doesn't even look like Makima. On top of that, FuRyu is really just a mediocre manufacturer that is known to have a few quality issues here and there. My recommendation? Just take your money elsewhere. If this was half the price posted, this might have been worth considering.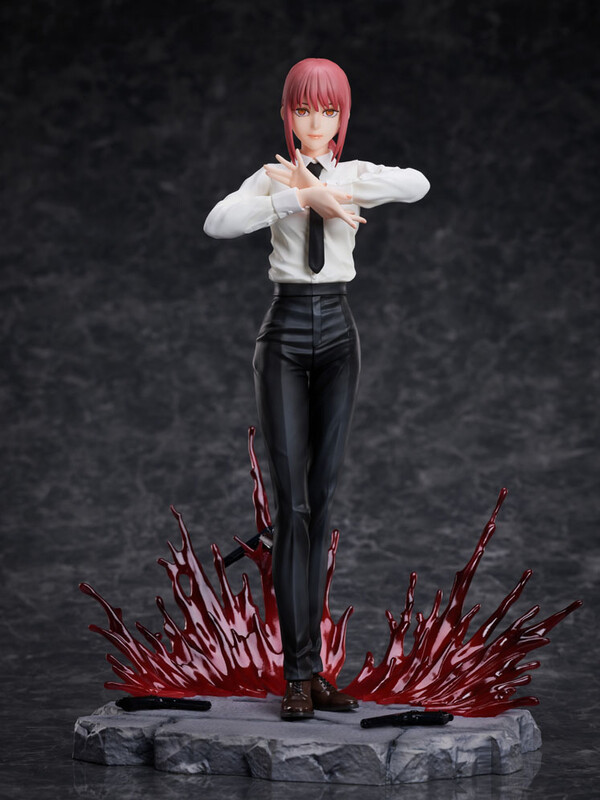 Chainsaw Man – Nyaako – Power – Shibuya Scramble Figure – 1/7 (Alpha Satellite, eStream)
I was wondering just wondering whatever happened to eStream and then they come out with another overpriced piece. This just looks like a regular scale figure that's trying to cash in on Chainsaw Man's popularity. It looks good but this has no business being priced over ¥30,000. Halve that price and we'll talk.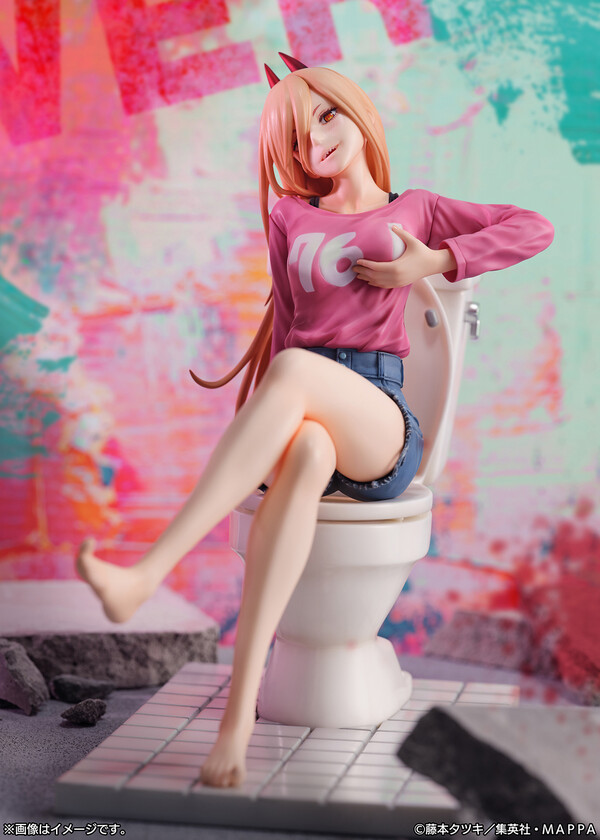 Blue Archive – Shiromi Iori – 1/7 – Swimsuit Ver. (Wings Inc.)
The price ain't so bad considering the number of accessories you're getting. If this was a smidge cheaper, then that would probably be a more ideal price point. Still, at this point in time, I'm just happy she isn't priced over ¥20k. Get her if you like her.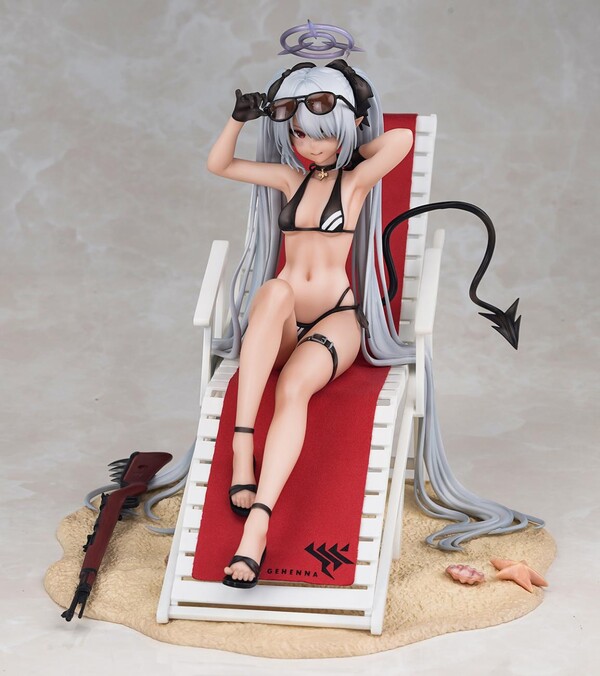 Re:Zero kara Hajimeru Isekai Seikatsu – Emilia – Puck – F:Nex – 1/7 – Hanfu (FuRyu)
Looks like this will be a really heavy figure when you look at the volume of that hanfu. I think she looks great but I still don't trust that FuRyu will deliver perfect quality. The price tag is also a consideration since it is quite pricey. If you're planning to preorder her, I guess just manage your expectations.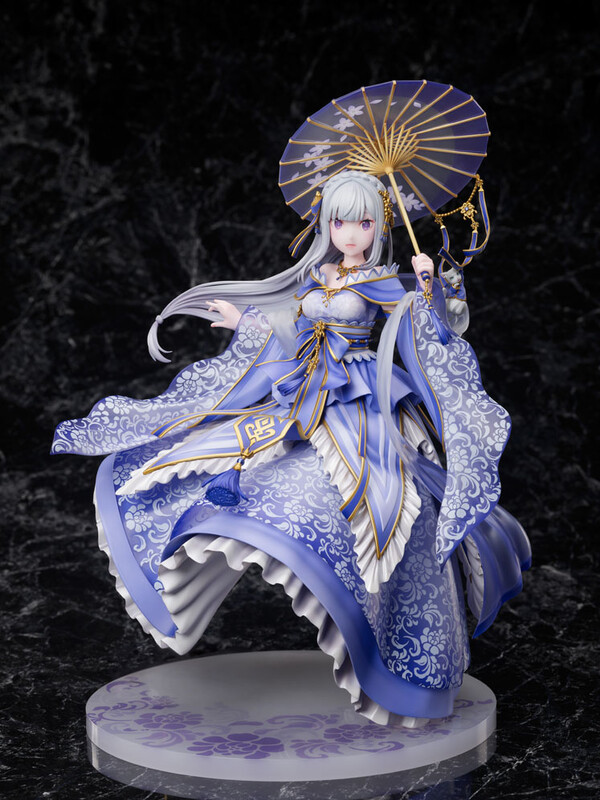 Re:Zero kara Hajimeru Isekai Seikatsu – Rem – F:Nex – 1/7 – Shiromuku (FuRyu)
I reckon most seasoned collectors are probably tired of seeing new Rem and Ram figures every week. Not even sure why this is getting a rerelease when you can grab her for cheaper in the after-market.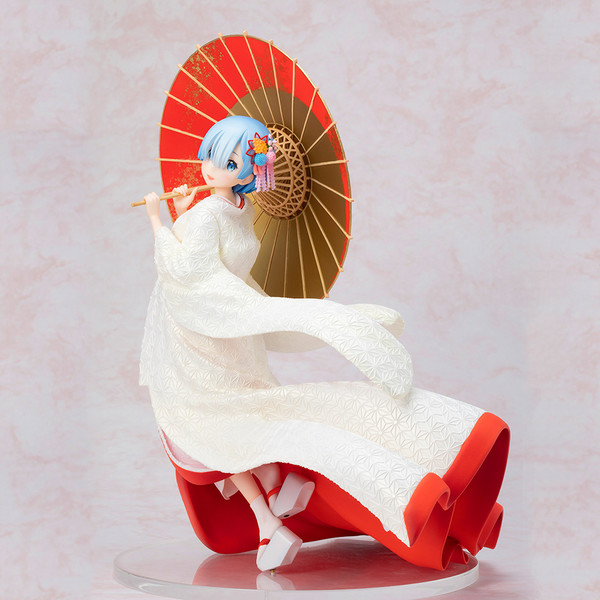 Re:Zero kara Hajimeru Isekai Seikatsu – Ram – F:Nex – 1/7 – Shiromuku (FuRyu)
Same for Ram. Get her for cheaper in the after-market.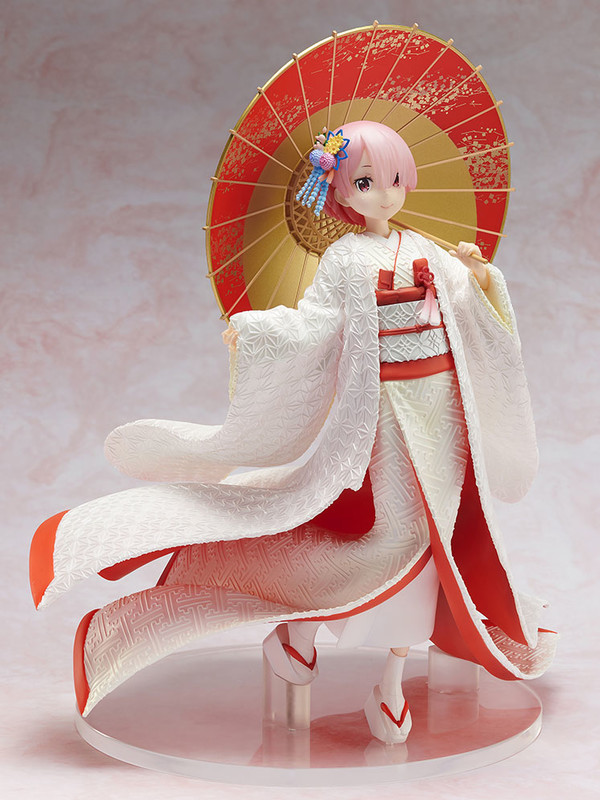 Yuragi-sou no Yuuna-san – Yunohana Yuuna – B-style – 1/4 – Bare Leg Bunny Ver. (FREEing)
This looks so much better than the original bunny figure with the fishnet stockings. Regular bunny figures showing their rear have one big flaw. They show the seams on the fishnet stockings which can be a turn-off for bunny collectors. In addition, the colors here really just meld together nicely as opposed to the original white bunny suit and black fishnet stockings.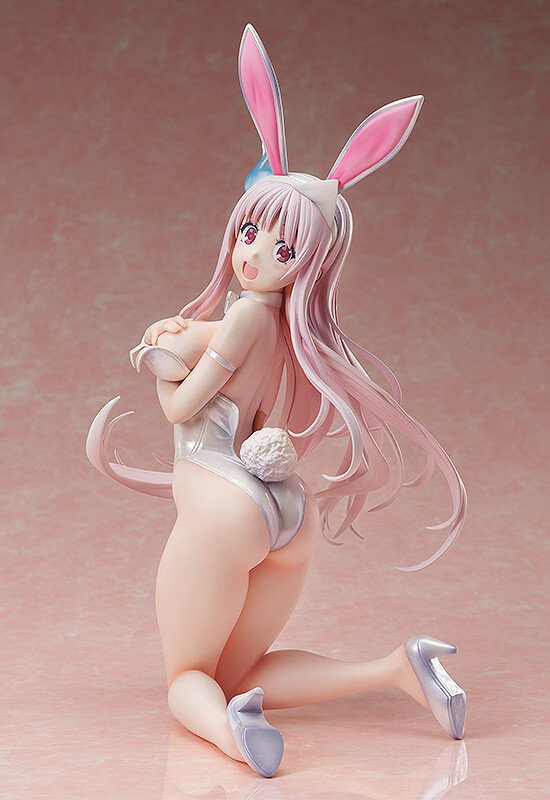 Arknights – Ch'en – 1/7 – Ageless Afterglow Ver. (APEX)
I quit playing Arknights ages ago but I think Ch'en is one of the more likable characters. As for this figure, this might be the best figure in this roundup. The price is commensurate with the level of detail you are getting. Actually, I wouldn't mind if this was a tad more expensive but I'm not complaining if I can get it for cheaper. That's a lot of detail for a figure in the ¥20k price point so if you like Arknights, be sure to preorder this one. APEX quality is the bomb.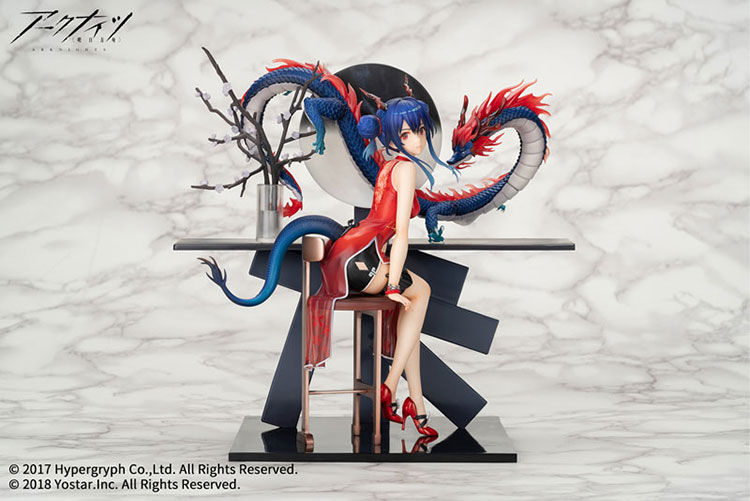 Kanojo, Okarishimasu – Mizuhara Chizuru – 1/6 – 2nd Xmas (Hakoiri Musume)
I guess you can consider this another variation of Hakoiri Musume's first Christmas version of Mizuhara. Both figures are sexy. The first figure had her exposing her behind. This time around, she's facing the front. So I guess it just boils down to whether you prefer boobs or butts.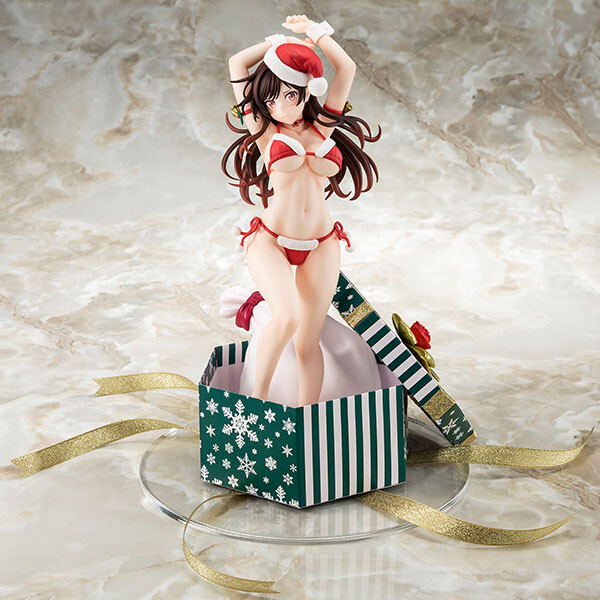 Date A Live IV – Tokisaki Kurumi – 1/7 – Lingerie Mizugi ver. (Spiritale, Wing)
I think we're at a dark time when it comes to scale figure pricing. Not too long ago, scale figures were priced anywhere from ¥8k to ¥10k. Nowadays, it's pretty common to see figures in the range of ¥25k to ¥35k. This particular figure of Kurumi is priced at over ¥35k. Is that a reasonable price? I'm not convinced. Sure, the figure looks good. It's got a few bells and whistles. However, I've preordered plenty of figures over the past year that has a similar level of detail but at half the price. Even if you factor in the decline of the yen, figure prices should not be this high.
There's no real shortage of Kurumi figures either, so if you're a Date a Live fan and have been collecting for a few years, you probably have a few figures of her. If you like this enough, be prepared to shell ¥35k plus shipping. Better to get her sooner rather than later since the price is sure to go up. Not to mention, the Japanese Yen is expected to recover soon.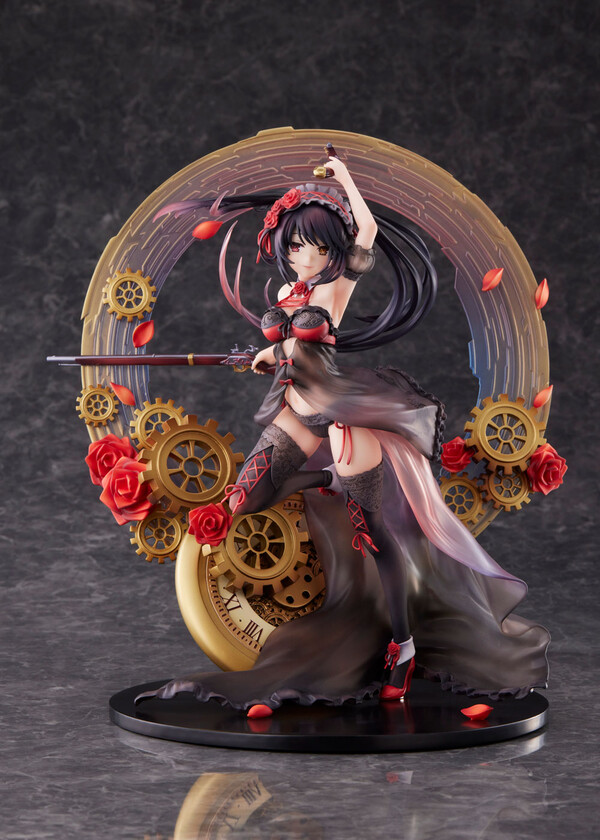 Fate/Grand Order – Altria Pendragon – 1/8 – Lancer, (Alter) (Ques Q)
This I can understand being priced higher than usual but come on! 65k is just too much! This is one of those times where I'm just glad I no longer follow FGO.
No doubt the figure looks really cool, especially with that massive amount of detail but not a lot of people have that much money just laying around. Many economies have been struggling with bad inflation rates which the US made worse by altering their interest rates which didn't really help with their local inflation rate. They just made things worse for everyone else outside the US.
Economics aside, if you are one of the few people that can afford this, good for you! Don't miss this chance since the price will be bonkers in the aftermarket.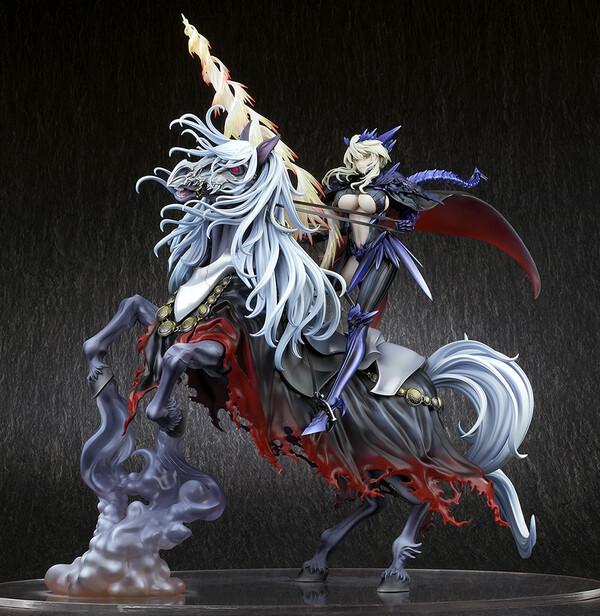 Overlord – Albedo – F:Nex – 1/7 – White Dress Ver. (FuRyu)
FuRyu is making a ton of Albedo figures and I can understand why. She is extremely popular and Overlord is, similarly, an extremely popular franchise. But again, this has no business being ¥40k.
Price aside, I'm not a fan of the figure aesthetic either. I don't read the Light Novel so I don't know what the significance of the seaweed is. Is she offering this to Ainz? What are those black things protruding from the base that looks like black sludge? Whatever that is, I think there should be more of them otherwise it just looks pointless. The base is also very small. At least make the base big enough for her wings.
Not to mention, FuRyu quality is mediocre so when you get a crappy design with mediocre quality, I don't think you'll really be getting your money's worth.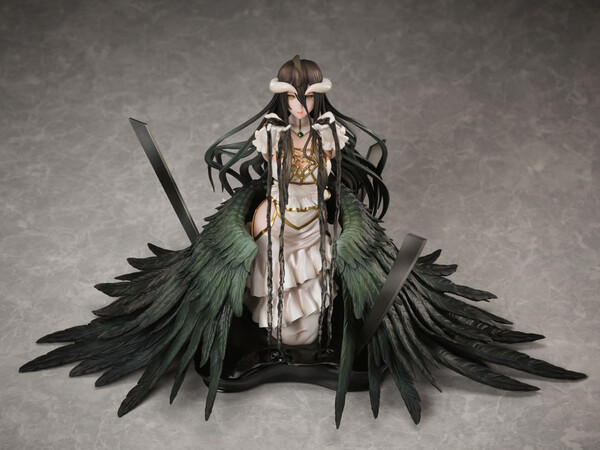 Overlord IV – Albedo – F:Nex – 1/7 – China Dress Ver. (FuRyu)
If you really just need to have an Albedo figure, this one might be a better choice. It's not cheap but it is cheaper than the one above. Still, do note that is still FuRyu.
Also, they call this a China Dress version but it hardly looks like a Qipao. It looks just like any other battle suit Albedo could be wearing.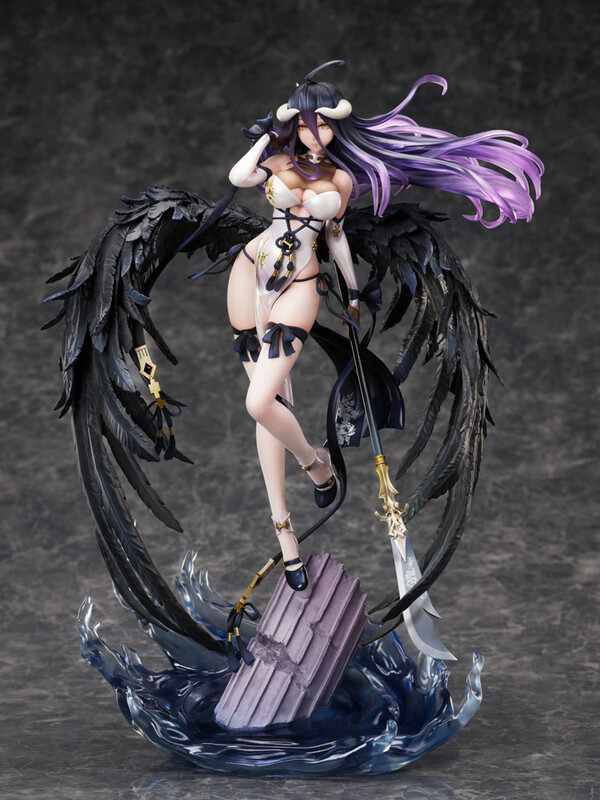 Steins;Gate – Makise Kurisu – 1/7 (Good Smile Company)
Steins;Gate is a masterpiece of an anime. But goddamn, even Good Smile Company had this at close to ¥30k. These prices are really frustrating. If this continues, I just might quit this hobby.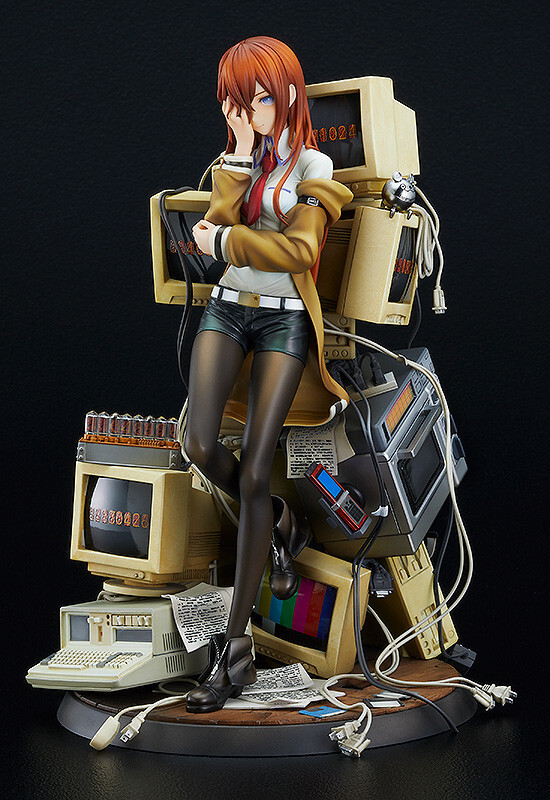 Gotoubun no Hanayome ∬ – Nakano Miku – 1/7 – Fallen Angel ver. (Alice Glint, Good Smile Company, Proof)
I still think the Date Style version figure of the quintuplets are superior (also cheaper). The Fallen Angel version figures of the quintuplets aren't bad but Proof is a new manufacturer so we can't be sure as to the level of quality they produce. But since they are working good GSC, that is a good sign at least.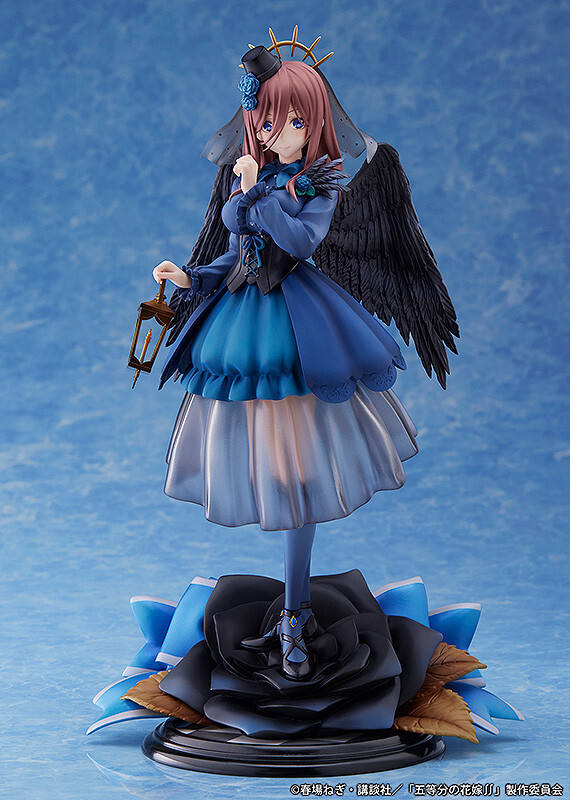 Gotoubun no Hanayome ∬ – Nakano Ichika – F:Nex – 1/7 – Shiromuku (FuRyu)
I think these Shiromuku figures from FuRyu are extremely overpriced pieces especially when you take into account the quality issues that FuRyu comes with. The first figures from this set that came out were cheaper than this so if you preorder those and are looking to complete the set of five quintuplets, FuRyu just did you dirty and increased the price by a whopping ¥15k.
If you want actual good figures of the quintuplets, just go for the Date Style version figures. They are cheaper but also of better quality.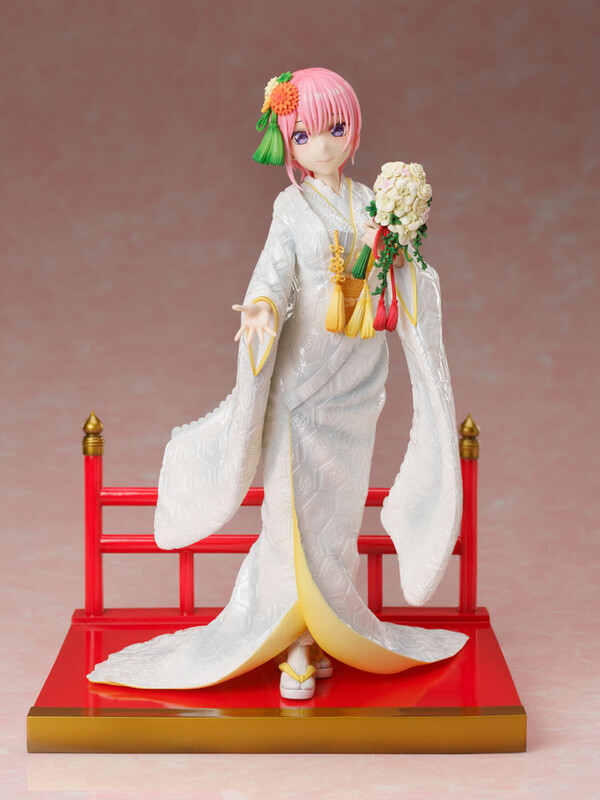 Gotoubun no Hanayome ∬ – Nakano Itsuki – F:Nex – 1/7 – Shiromuku (FuRyu)
Gotta love Itsuki's bright red locks but frankly, this is extremely overpriced (as I already mentioned above. Just get the Date Style version figures instead though Itsuki has yet to open for preorder but it should be soon.
But if you insist you want this one, the preorder links are below.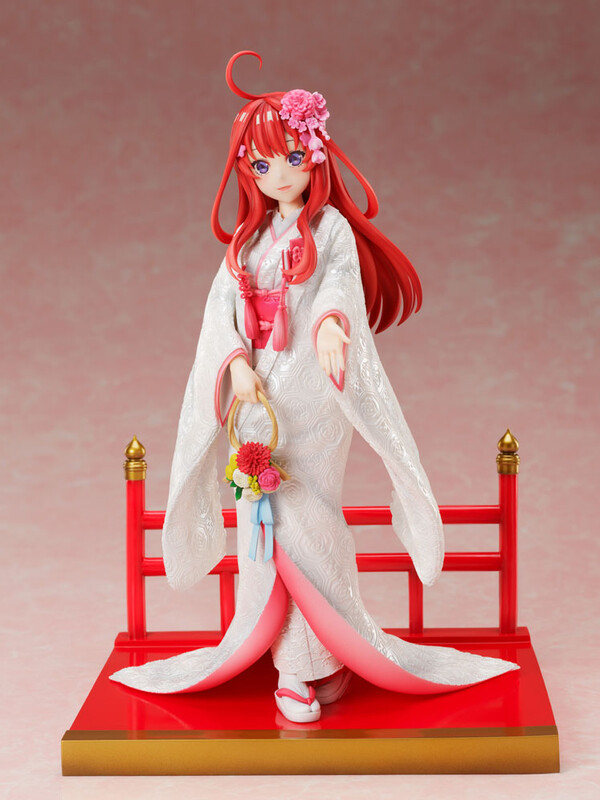 Kanojo, Okarishimasu – Mizuhara Chizuru – 1/7 (Parco Oneslash)
Yet another overpriced piece. At this price, you'll be better off preordering Mizuhara's figure from Good Smile Company. With GSC, you're guaranteed to get good quality. Parco Oneslash is a new company and they have no released figures yet so we have no way to gauge theor quality.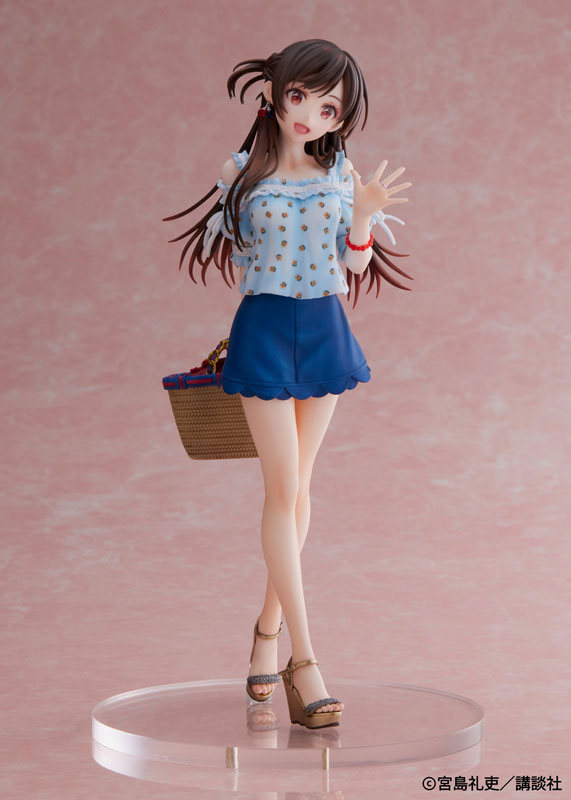 Shin Evangelion Gekijouban:|| – Souryuu Asuka Langley – 1/7 (Good Smile Company)
Adult Asuka is bae. I haven't seen the movies but I'm liking this so much. If my preorder list isn't already filled to the brim, I'd preorder this in a heartbeat. But alas, I have to listen to the voice of reason lest my finances run dry. I do have some concerns about the stability of her base because it looks like only a thin piece of plastic is supporting her and I am not so sure about her looking as if she's sitting on a floating piece of rubble. Am I just overthinking this?
Still, if you can still fit her in your preorders, go ahead.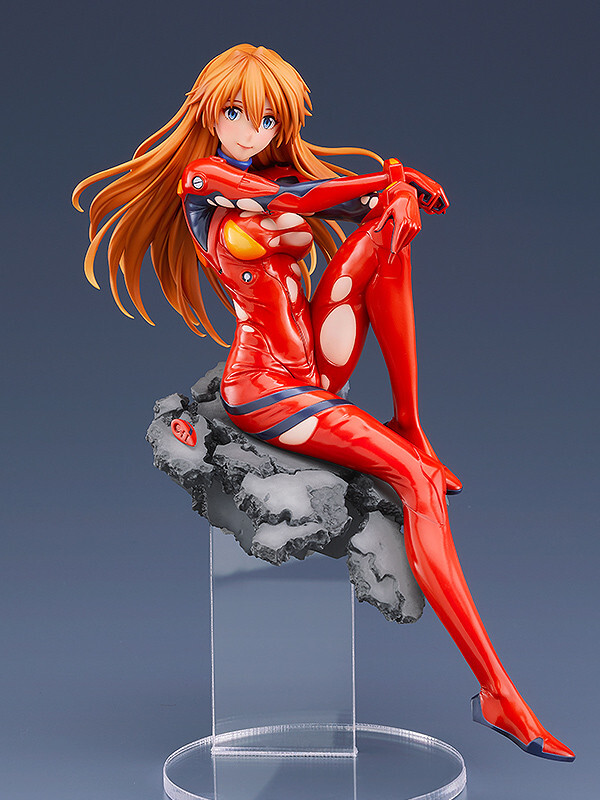 Spy × Family – Anya Forger – Yor Forger – 1/7 (Good Smile Company)
The price is fair, especially considering your getting one regular good-quality figure and an extra chibi figure. Somehow I think the designs are a little too plain though. There are however so signs yet if we will be getting a figure of Loid. I'm sure fans of the show would love to have Loid with Yor and Anya but GSC has not yet released any information about a Loid scale figure. As for me, I couldn't care less being a bishoujo-only collector.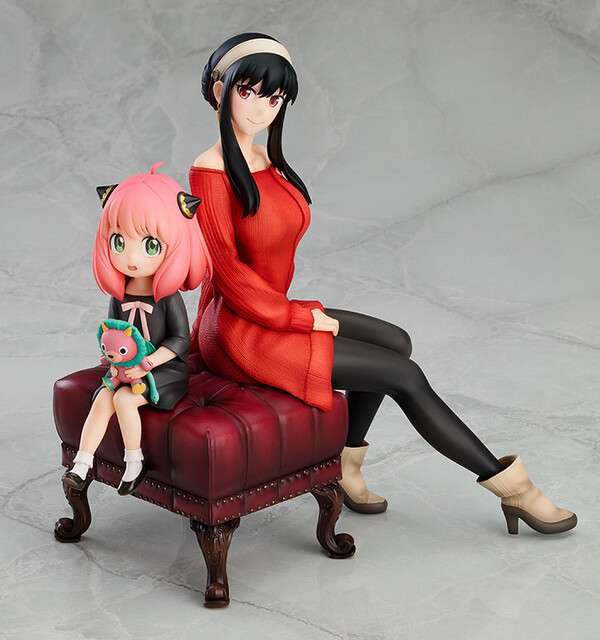 To LOVEru Darkness – Momo Belia Deviluke – 1/7 – Okigae Mode (Ques Q)
There are plenty of lewd To LOVEru figures but, as far as I know, there aren't any official cast-off figures from the franchise. And this is weird considering how rife nudity is in the manga and anime.
If you are still looking for a figure of Momo, this isn't a bad choice. Ques Q is a good -quality manufacturer and the price is not that bad especially considering most other figures recently are priced over ¥25k.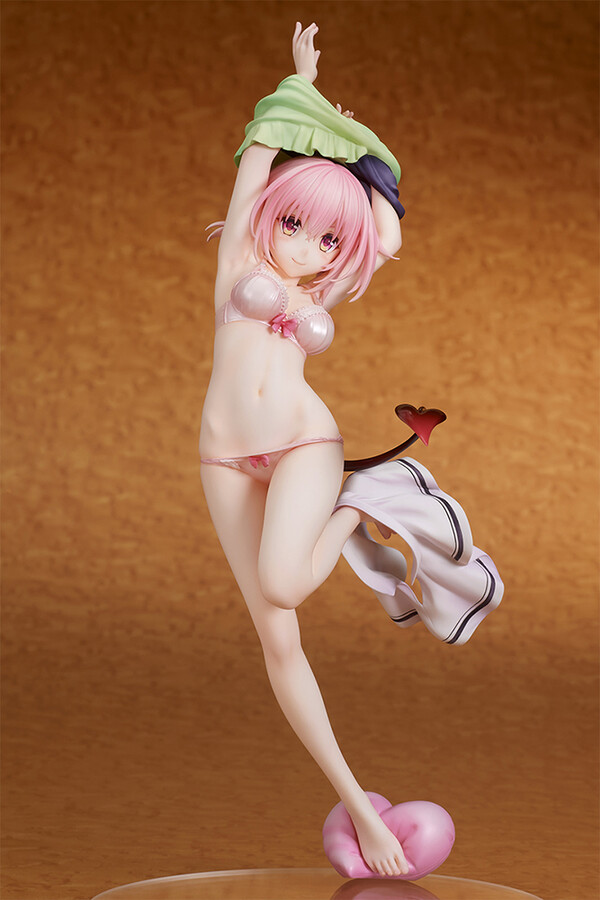 Kono Subarashii Sekai ni Shukufuku o! – Dustiness Ford Lalatina – B-style – 1/4 – Bare Leg Bunny Ver. (FREEing)
At this point, I think collectors are just happy Darkness and Yunyun (below) are not priced over ¥30k. If you like bunny figures and don't have the regular bunny version with the fishnets, then go ahead and preorder.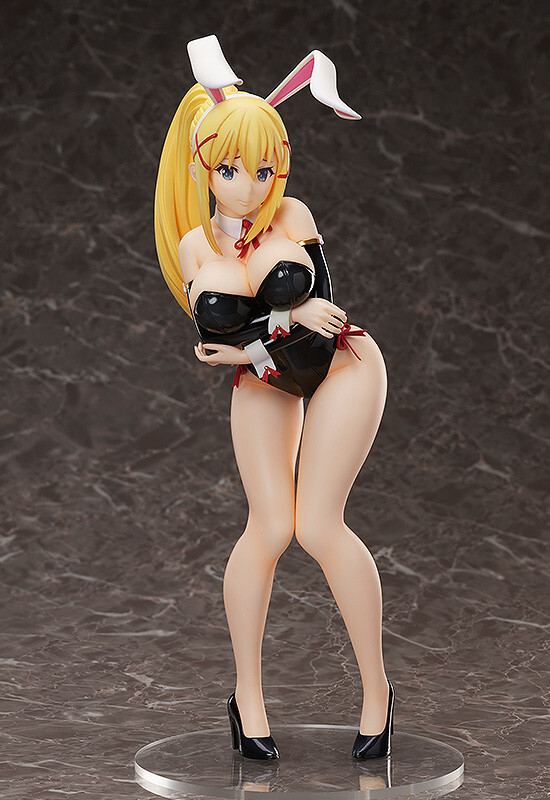 Kono Subarashii Sekai ni Shukufuku o! – Yunyun – B-style – 1/4 – Bare Leg Bunny Ver. (FREEing)
If you prefer bare-leg bunnies, then this is for you. You'll be glad to know that FREEing managed to keep this one below ¥30k.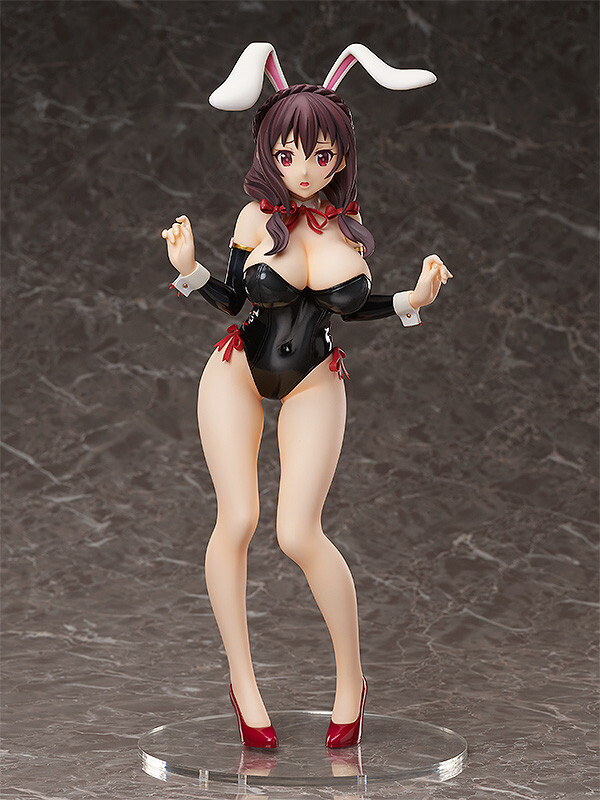 Senkan Shoujo R – Changchun Swimsuit Ver. 1/7 (OMH)
This figure looks really nice — cute and sexy. The price isn't that high (compared to most other new preorders here) though the company is also an unknown. The source material is a Chinese browser game so you wouldn't find this on MFC.
Original Character – Halloween Succubus – 1/7 – Deluxe Edition | Regular Edition (Astrum Design)
Don't be fooled with this one as stores show the deluxe edition version (with the special base) even in the listing for the regular edition. The regular edition is much simpler and comes only with a plain base. Frankly, I'm not sold on any of Astrum Design's figures as they are severely overpriced. The Deluxe edition for this costs around ¥40,000 and the regular version around ¥30,000. You would think original characters should much cheaper because the copyright owners which are usually giant conglomerates are not being paid hefty licensing and distribution fees.
If money is no object, go ahead and preorder if this makes you happy.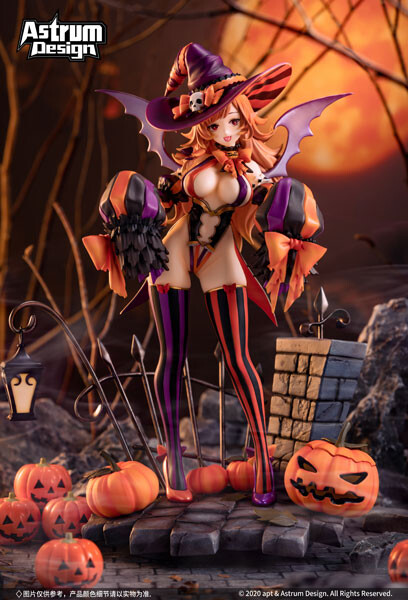 For the regular edition, please see the preorder links below.
Original Character – Erotics Gear-Girl Rouge – 1/6 (Gentlemen)
This is the first figure from this company. I have to admit, it looks really good but it will also burn a hole through your wallet.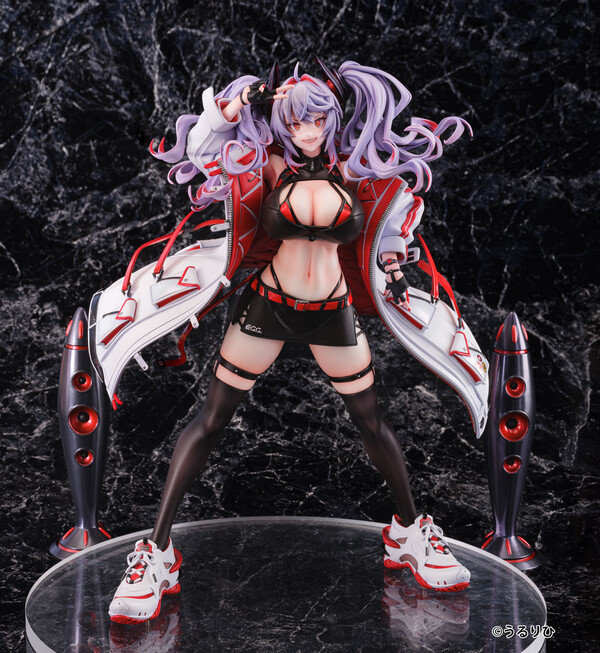 Original Character – Desktop Maid "Melty-chan" (AmiAmi, Pink Charm)
It's a figure made to be displayed on your desktop. I like it. I wish they would make more of this type of figure. I always wanted a figure that I can prop somewhere on my desk that is of better quality than a noodle-stopper figure. In fact, I was just looking at the Yoko Littner noodle stopper figure and considering getting it so I can prop her on top of my monitor. This won't quite work for my intended purpose but I'm looking forward to seeing more figures like this.
And I just realized this is a cast-off.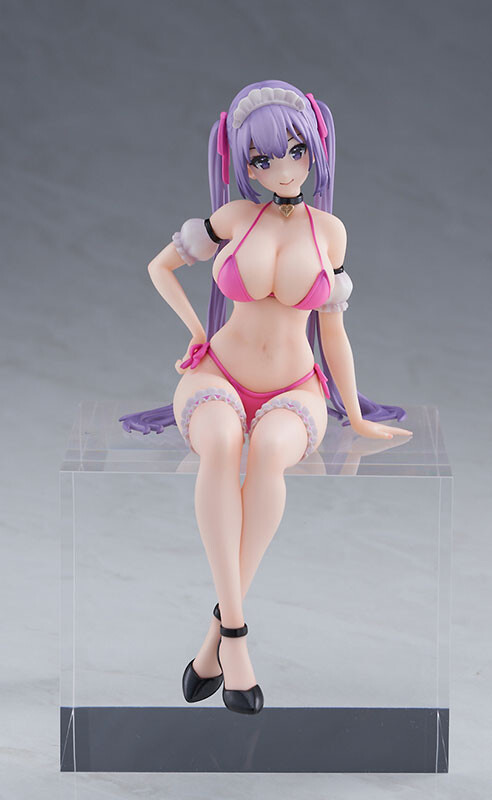 Original Character – Mochi Bunny Girl – 1/7 – STD Ver. | DX Ver. (Omaha)
Cute and sexy original character figure from a new company. It's available in a standard version and a deluxe version. The deluxe version is a cast-off. The price seems relatively fair but you can't really know if you're going to get a good quality figure with this being Omaha's first preorder.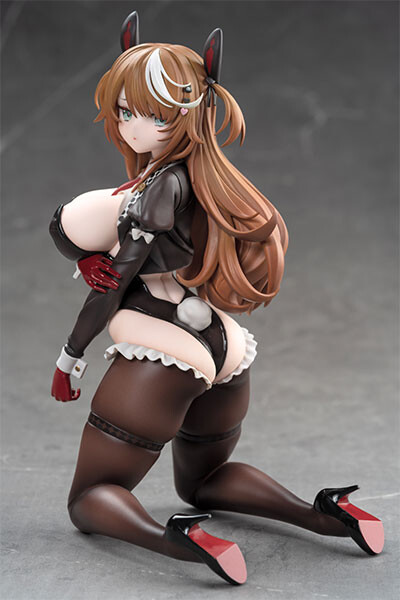 For the DX version, see the preorder links below.
Original Character – Nia – Mizugi Ver. (Union Creative International Ltd)
I really love Kurehito Misaki's works. Just look at her face. She looks so pretty. This almost looks too good to be true. However, you can't really trust Union Creative's prototypes since they do good photography but deliver a subpar-quality product. MegaHouse should really get in touch with the photographer for Union Creative's figures and ditch the plain white background they use for their promotional photos.
Long story short. Union Creative is crap so preorder this at your own risk.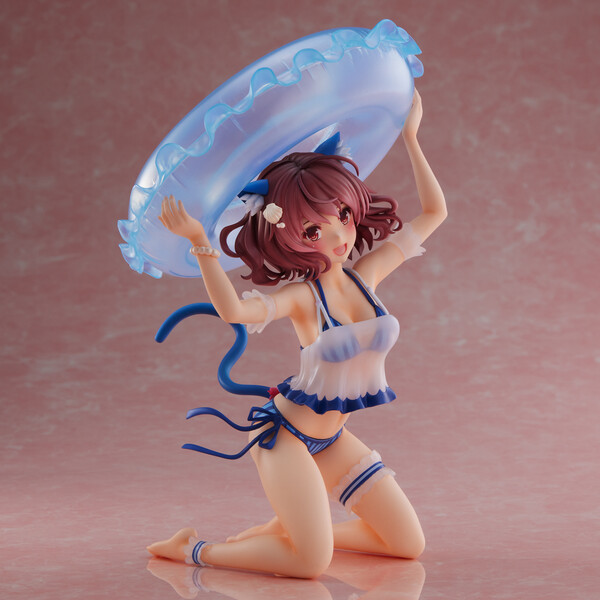 Original Character – Guitar Sister – 1/7 (Lovely)
It's a lewd figure but you don't really need to cast off anything. Her crotch is actually exposed and just hidden behind the guitar. The only issue here is that the manufacturer is another unknown so you wouldn't know the level of quality you are getting until the figure arrives in the mail and you unbox it.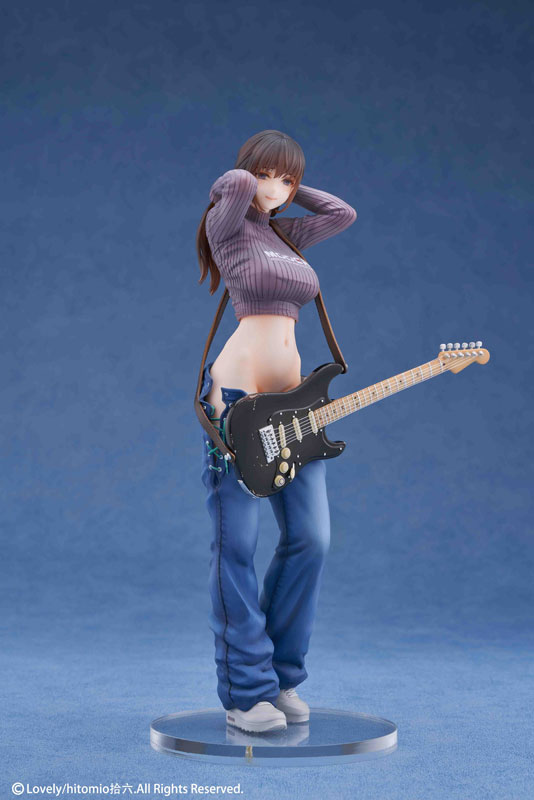 Original Character – Awahara Shiori – 1/7 – Stewardess ver. (Otherwere)
It's really become extremely hard to keep track of these Chinese companies. I have no idea whether Otherwere makes good figures or not so make sure you do your research. From the looks of the promotional photos, it looks like a nice figure but you can't really trust these all the time. Photos can be manipulated.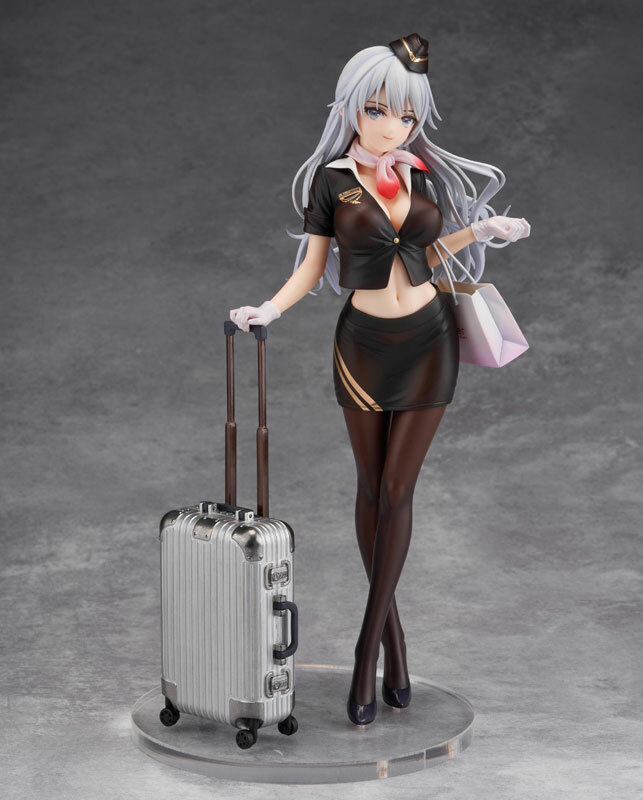 Original Character – Neala – 1/5 – Akausagi | Kurousagi (Kaitendoh)
Akausagi translates to red bunny while Kurousagi translates to black bunny. Is this worth the ¥24k price tag it is being sold for? Probably not. I don't need to zoom in to see paint and sculpt imperfections on the ears. Who knows what else I can find when I actually zoom in? The paint job also looks rather dull and flat.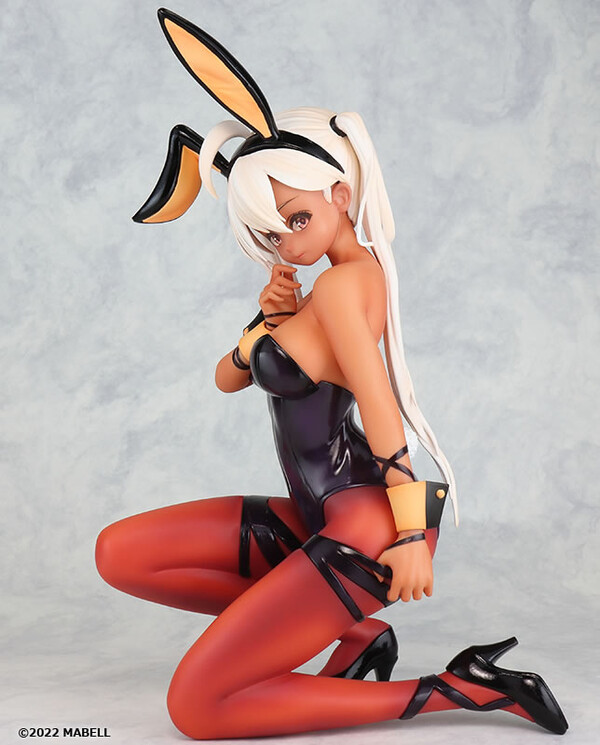 Original Character – Ushio Meg – 1/6 (Lechery)
Only the top is cast-off for this one. I think it should be an okay figure though Lechery is not really the best quality. If you like her enough, go ahead and preorder.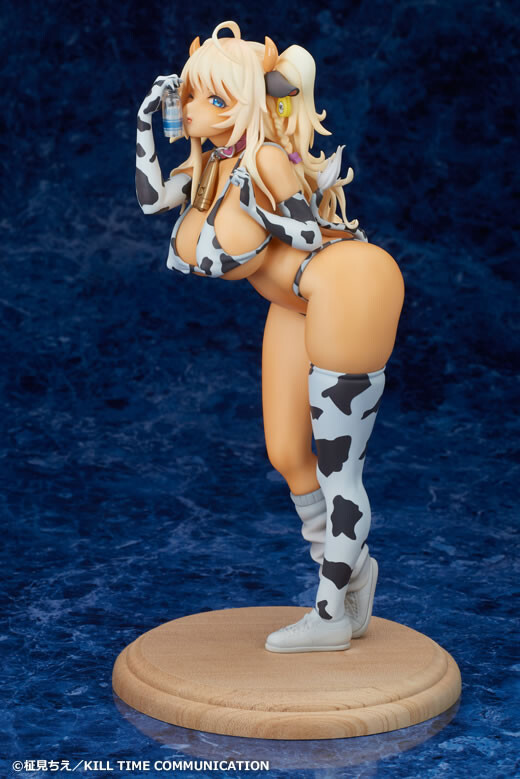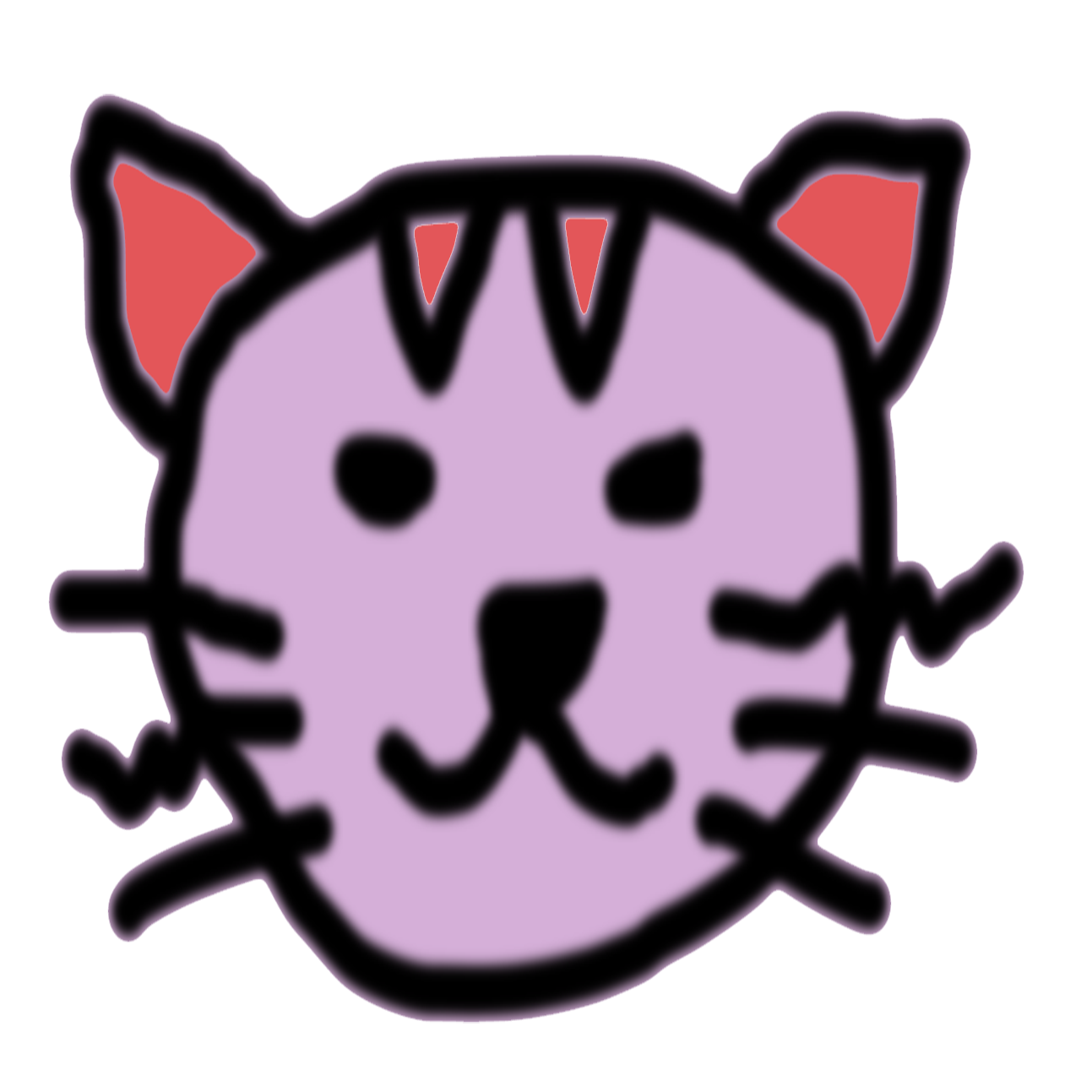 I started the NekoFigs blog in January 2021, 5 years after I've started collecting anime figures. It all started with one humble prize figure of Saber Lily which was bought on a whim. Now, I face the big problem of how to deal with over 200 empty boxes.