My wallet has been taking a huge hit with all these recent preorders coming out. At the same time, however, there are plenty of overpriced figures to watch out for. Kadokawa appears to be earning the ire of some collectors because of excessive price gouging. Again, I'd really appreciate it if you can use my affiliate links when making a purchase. If you can drop a comment after purchasing from any of the affiliate links on the blog, please do so I can send you my well wishes!
Shokugeki no Souma – Mito Ikumi – B-style – 1/4 – Bunny Ver. (FREEing)
The B-Style line just got a bit more confusing. One would think the B in B-Style would mean "bunny". I'm still convinced it is but sometimes, FREEing releases figures in the B-style line that is really just a girl wearing a swimsuit. This time around, Ikumi is wearing a swimsuit and they just decided to add bunny ears and fishnet stockings. So I guess technically that makes this a bunny figure.
Also, whatever happened to FREEing's S-Style line? They still have some Persona 5 S-style figures that have been announced but I guess some collectors don't care much for tiny scale figures.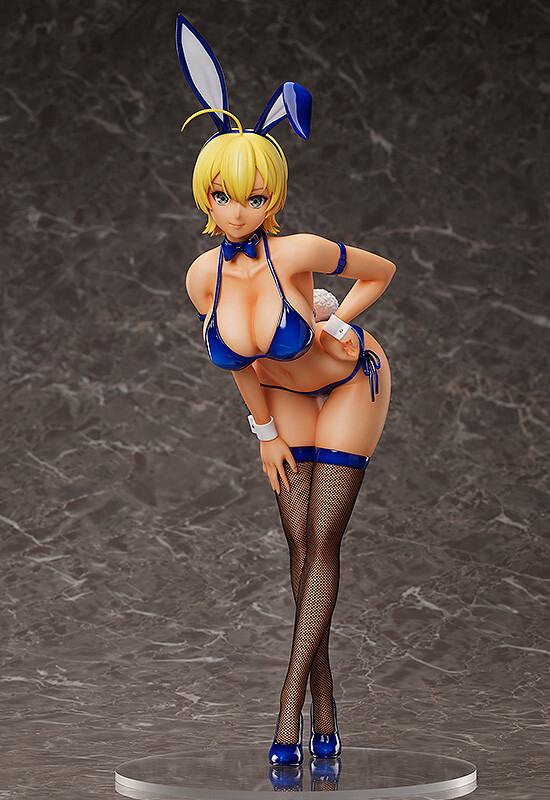 Choujigen Game Neptune – Neptune – 1/7 – Little Purple Ver. (Good Smile Company)
I'm still on the lookout for a proper Neptune figure that I can add to my collection but I'm not really a fan of the wedding theme here. Also, the price is a little over the top. But if this is to your liking, preorder by all means.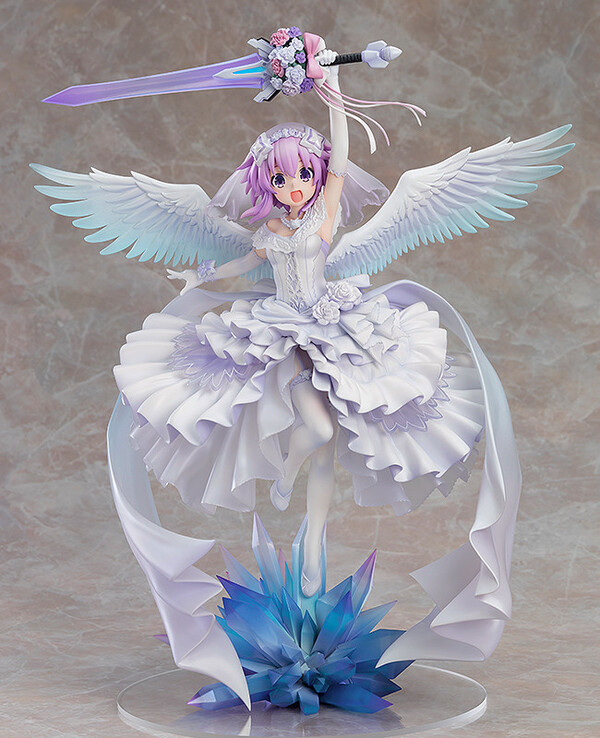 Mushoku Tensei ~Isekai Ittara Honki Dasu~ – Roxy Migurdia – CA Works – 1/7 (Chara-Ani)
I'm becoming quite finicky with the figures that I preorder and for good reason. First, anime figures are very expensive. Second, I am literally running out of space to display them. Heck, most of the new figures that arrive go into a corner of the house waiting for months to be unboxed which is also the reason why I've been slow on publishing any new unboxing articles.
On that note, I've yet to bite the bullet on any of the Roxy figures that went up for preorder. I think this figure has her down to a tee and the unique base is a nice touch. I'm just a bit worried about Chara-Ani being the manufacturer. So, just manage your expectations if you are preordering this.
I was at least hoping they would do a Roxy figure with an aesthetic similar to the Eris swimsuit figure. Instead, we are getting a very skimpy swimsuit figure from Phat Company. I'm not quite sold on the swimsuit figures from just looking at the art. Hopefully, the prototype turns out great when it is revealed.
The Prisma Wing Roxy could be great but the price is quite steep. Emontoys' Roxy has a cool pose but the quality doesn't appear to be the best. Ques Q is doing a changing version (below) which also looks good. The Kotobukiya one is also good and you have the option to do a cast-off exactly like the one from the source material. You know what I mean if you've read or watched it.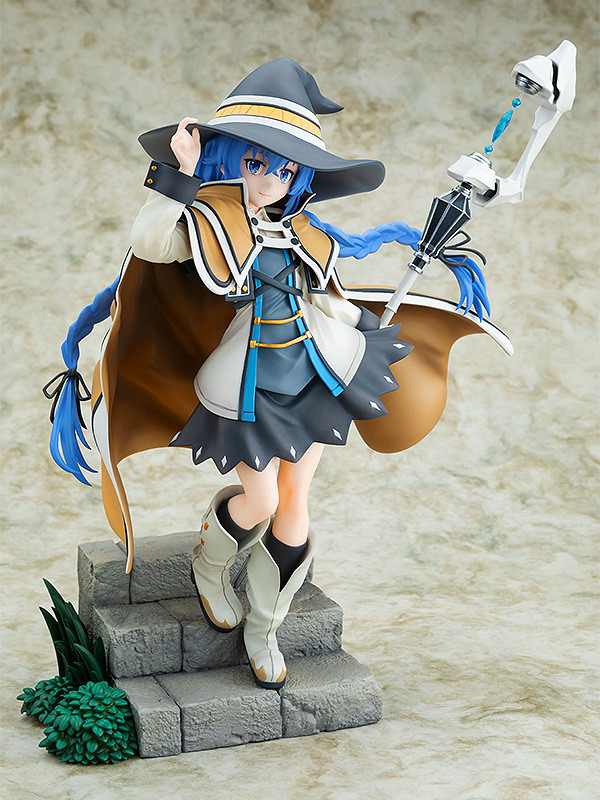 Mushoku Tensei ~Isekai Ittara Honki Dasu~ – Roxy Migurdia – 1/7 – Okigae Mode (Ques Q)
If you want your Roxy figure a little on the naughty side then this is for you. Gotta love that embarrassed expression. Ques Q's quality is top notch but it also comes with a high price tag.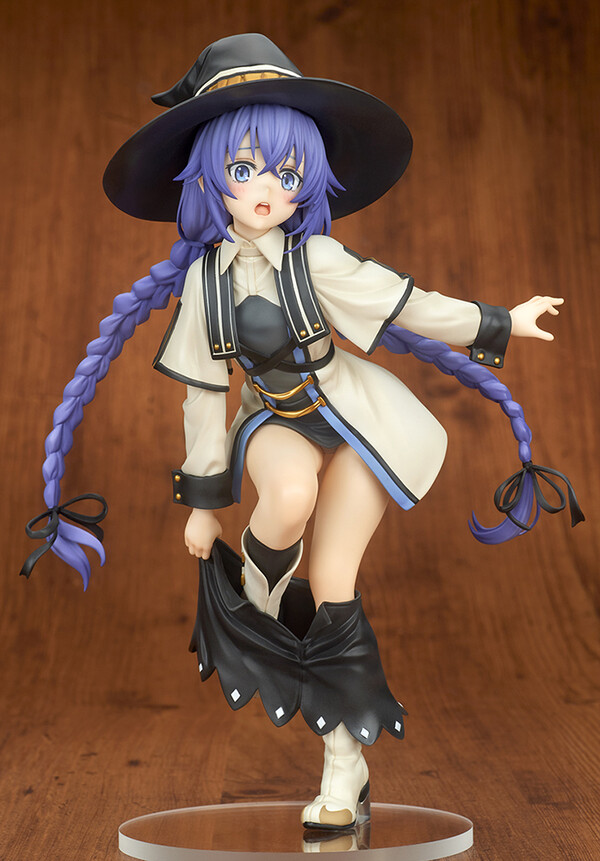 Azur Lane – St. Louis – 1/7 (Alter)
If you missed her initial release and did not pay the outrageous after-market prices, then you're in luck because St. Louis is getting a rerelease. The regular version will burn a hole in your wallet so you might want to opt for the cheaper lightweight version if you don't really care for the riggings.
I'm going to skip this one again though as there are some other Azur Lane figures that I've been eyeing. If they do release a figure of St. Louis in any one of her in-game skins, then those are going to be hard to pass up.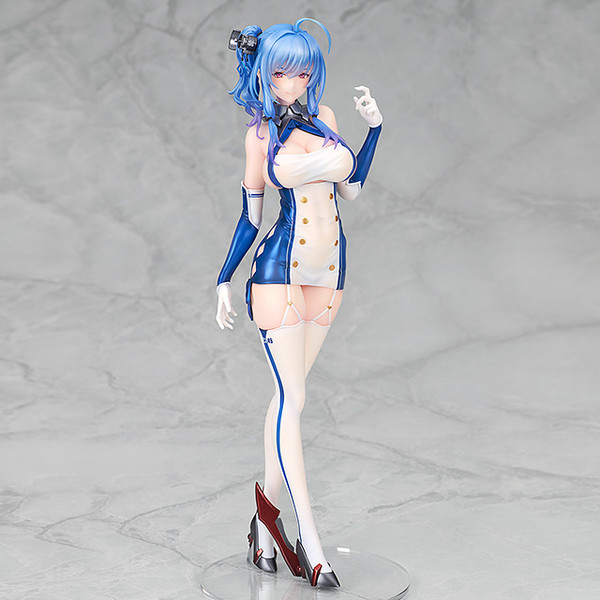 Azur Lane – Prinz Eugen – 1/7 (Alter)
Prinz Eugen is easily one of the most popular ship girls in Azur Lane and the after-market price of the original release is evidence of that. As one would expect, the preorder price is higher this time around. If you can't afford her during the initial release, I doubt that will change unless you struck gold. So owning this piece will still remain a pipe dream for me. If you can afford her, good for you. Preorder links are below.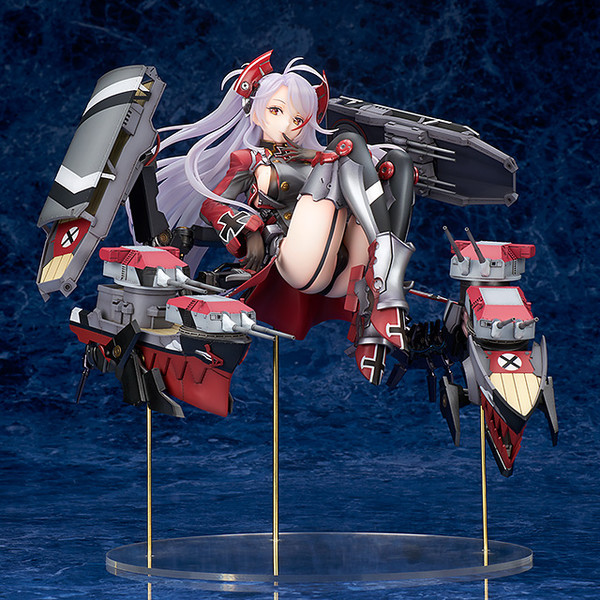 Prima Doll – Haizakura – 1/7 (Kotobukiya)
I have neither seen nor watched the source material but the premise seemed interesting. I'm considering watching it soon. As for the figure, it looks really good. The price also seems reasonable considering the level of detail you are getting. You can also count on Kotobukiya to deliver an excellent quality figure.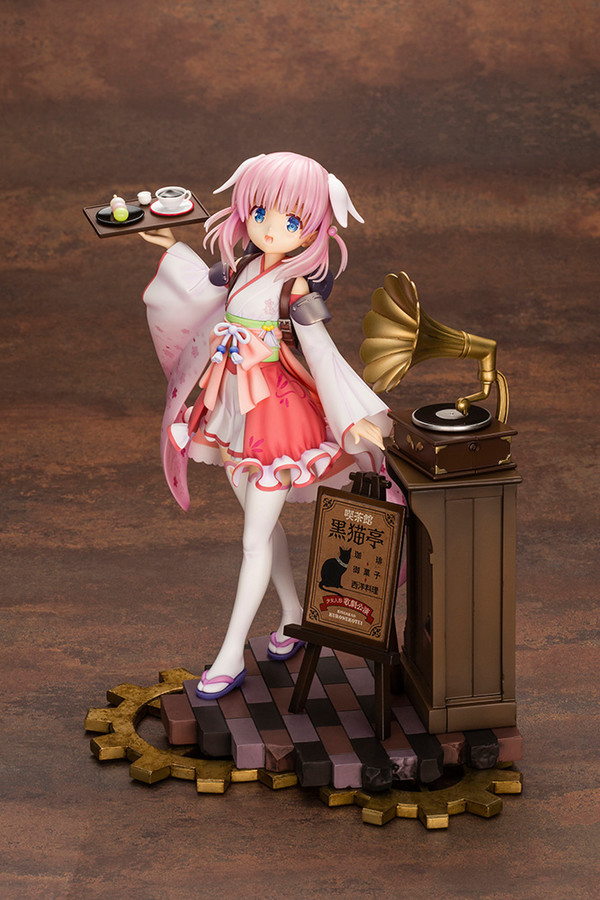 Eiga Kono Subarashii Sekai ni Shukufuku o! Kurenai Densetsu – Megumin – CA Works – 1/7 – School Uniform Ver. (Chara-Ani)
I guess this rerelease ain't totally a bad choice if you're still in the market for a good Megumin figure. The Megumin figure by Sol International might be the best one though after-market prices are bonkers.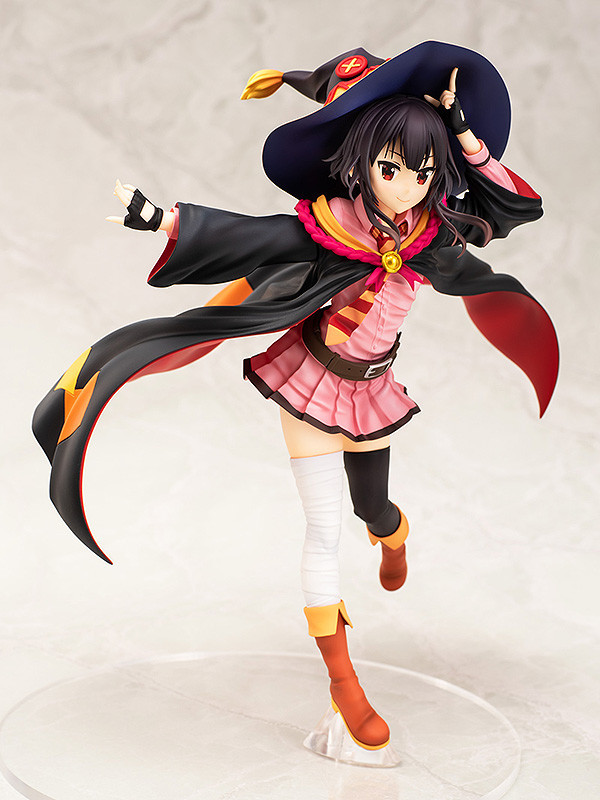 Original Character – Ashige-chan – 1/7 – Lucky Dealer ver. (Solarain Toys)
This is an original character by Kurima and it is definitely not lacking in the cleavage department. I'm not sure what kind of animal ears those are but I'm guessing horse ears because the artist's name 栗毛馬 translates to "brown horse" (according to Google translate).
Solarain appears to be a pretty decent manufacturer being under Google Smile Company's umbrella so that's a good sign. The figure looks good and it has a lot of details. The casino chip base stays true to the casino theme.
The same artist also has another figure coming up (also by Solarain) so that's one more thing to look forward to.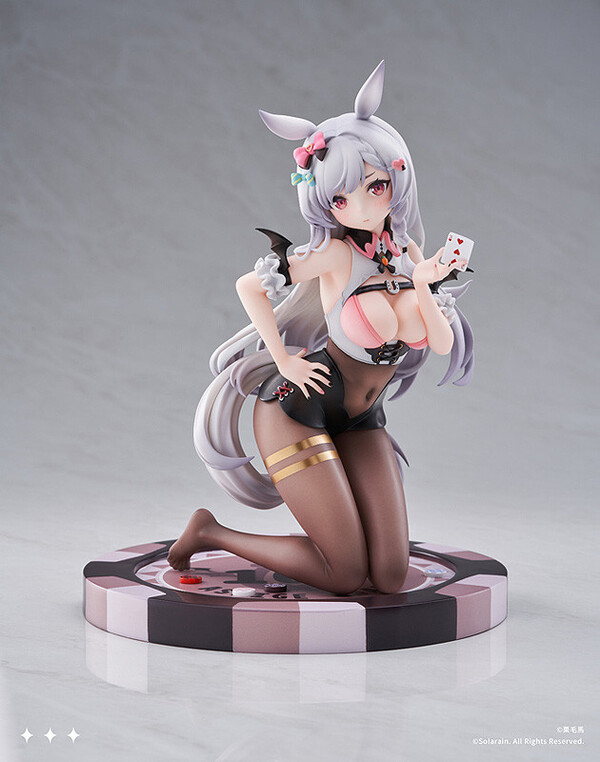 Genjitsu Shugi Yuusha no Oukoku Saikenki – Liscia Elfrieden – B-style – 1/4 – Bunny Ver. (FREEing)
I never got around to watching this anime. EDIT: I've now watched 12 episodes. It's not the best but it's not bad. Liscia doesn't really get a lot of character development so I'm almost certain I'm not preordering any of her figures. If you love her and want to preorder all her figures, then you do you.
This one is a pretty standard bunny figure in a red bunny suit. Nothing out of the ordinary here and that's not a bad thing. Expect what you would expect from any other FREEing bunny figure.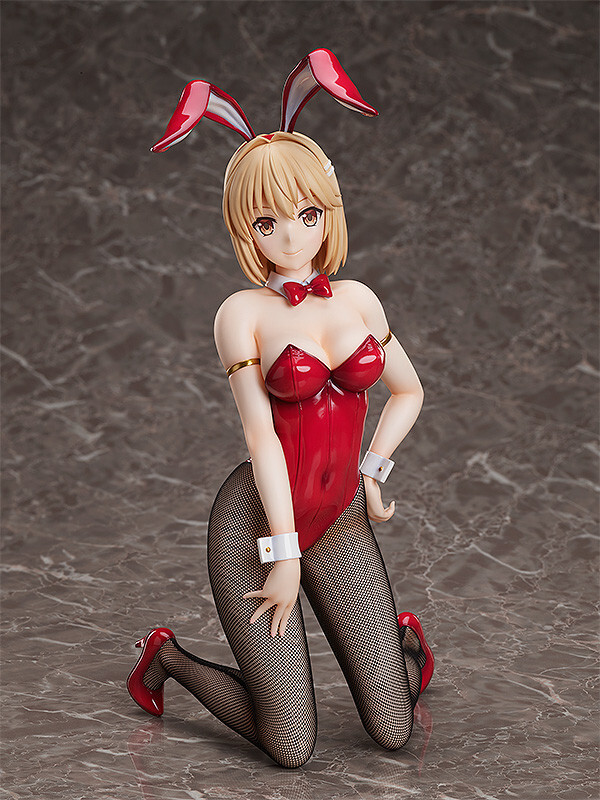 THE iDOLM@STER: Shiny Colors – Sonoda Chiyoko – 1/7 – Kakimazetara * Milk (Licorne, Shenhua Japan Co. Ltd.)
This figure looks really cute and it was announced just in time for Halloween but then again, seeing the price tag will make you flinch. Not to mention, this is only Shenhua Japan's second figure. Their first figure was released way back in 2017 and while the quality was generally good, I still would not recommend this figure. Even if the Japanese Yen is down, everyone else still has to deal with inflation which has been really bad as of late. I know I'm feeling the brunt of it.
I'd like to talk more about all the details of this figure but I won't anymore because the price turned me off so badly. I would not recommend anyone purchase this figure so as not to encourage companies with this outrageous pricing model. But heck, if you insist, the preorder links are below. I could really use the affiliate monies because of the inflation.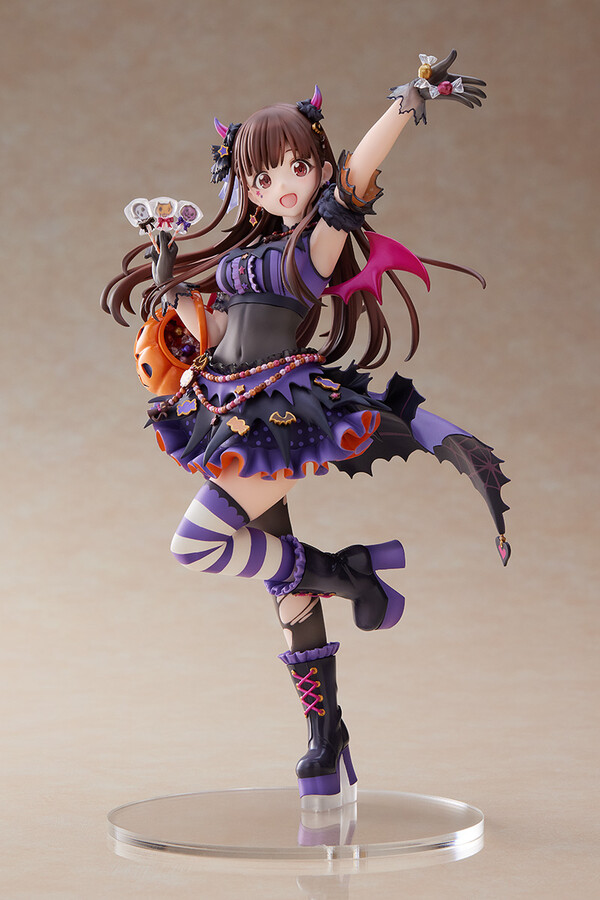 Date A Live – Tokisaki Kurumi – KDcolle – 1/7 – Date Ver. (Kadokawa)
When I first saw this figure going up for preorder, my first reaction was hell yeah! We're finally getting figures of all the other Date-a-Live girls that have been neglected. For context, this assumption was based on the fact that Good Smile Company is doing Date Ver. figures of each of the Nakano quintuplets.
But alas. My excitement quickly turned to dismay after seeing the price tag. Don't get me wrong, the figure looks great. Kurumi looks really beautiful. But Kadokawa is becoming a pretty crappy manufacturer with its exorbitant pricing model. The Date Ver. figures of the Nakano sisters were priced significantly lower than this and the level of detail is similar. The Nakano sisters are also a bigger 1/6 scale.
You can't tell me the prices are high because of licensing and distribution fees because Kadokawa owns the right to Date A Live. So it's pretty clear Kadokawa is just gouging its prices.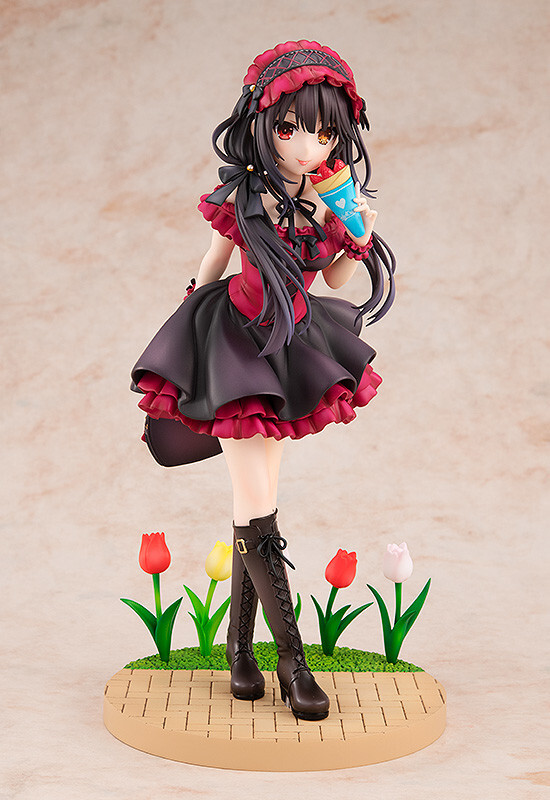 Date A Live – Yatogami Tohka – KDcolle – 1/7 – Date Ver. (Kadokawa)
Same sentiment as the Kurumi figure above. Interestingly, Tohka is priced a bit less. After all, Kadokawa has to cash in on Kurumi's popularity. *smh*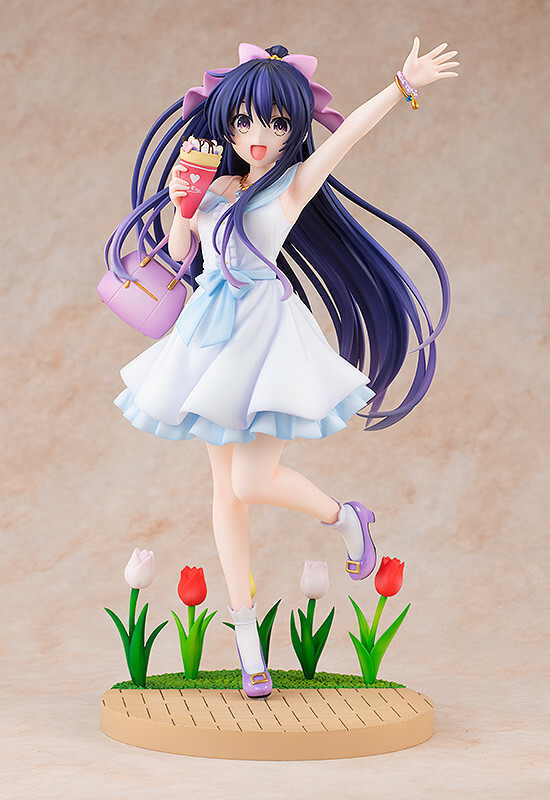 Date A Live – Yoshino – Yoshinon – KDcolle – 1/7 – Swimsuit ver. (Kadokawa, PLUM)
Yoshino looks good though I'm not usually a fan of lolis in swimsuits. The current price tag is over the top. It doesn't seem reasonable to charge close to ¥20k for something this simple. Then again, this is Kadokawa we're talking about.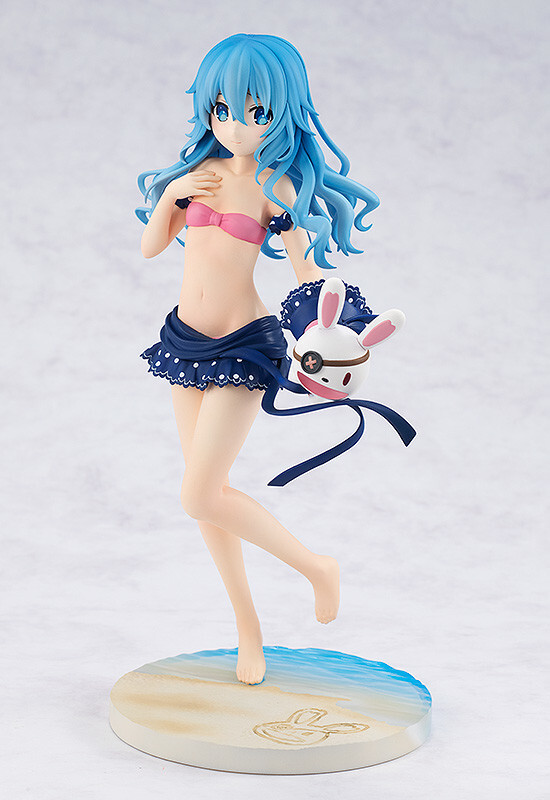 Gotoubun no Hanayome ∬ – Nakano Ichika – 1/6 – Date Style Ver. (Good Smile Company)
Speaking of the Nakano sisters, the eldest sister Ichika is now also open for preorder. Needless to say, I've already locked in my preorder especially since I already preordered Nino and Miku. A good quality figure at a good price, just how it should be.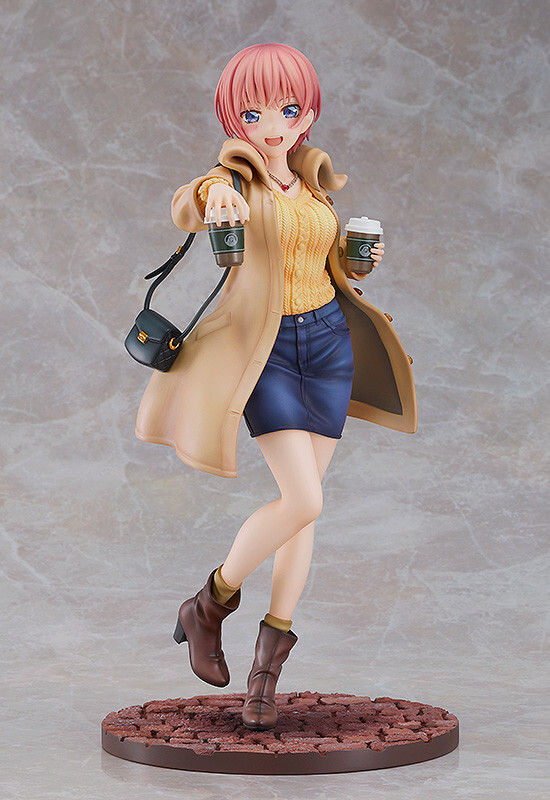 Gotoubun no Hanayome ∬ – Nakano Yotsuba – 1/6 – Date Style Ver. (Good Smile Company)
I'm not really a big fan of Yotsuba but she looks really cute in this figure. And her jolly nature shows in her facial expression. Her outfit is simple yet stylish. I didn't expect I'd like her Date style figure this much. Naturally, this is a preorder for me. Right now, we're only waiting for the last sister, Itsuki, to get her own date style figure which I reckon should be going up for preorder soon.
Gotoubun no Hanayome ∬ – Nakano Ichika – 1/7 – Fallen Angel ver. (Alice Glint, Good Smile Company, Proof)
Looks like we're getting more quintuplet figures. And while I love the aesthetic, I'll have to sadly pass on this one since wallet-kun can no longer take the burden of another five scale figures, especially considering the hefty price tag. This is also Proof's first figure. It's good to see they are working with Good Smile Company but that's not a definite guarantee that this will be top-tier quality. Still, I think it is highly likely this will be of good quality.
Any figure with wings is special. Not to mention, it has a pretty black rose base. It just all depends on whether you can justify the price tag.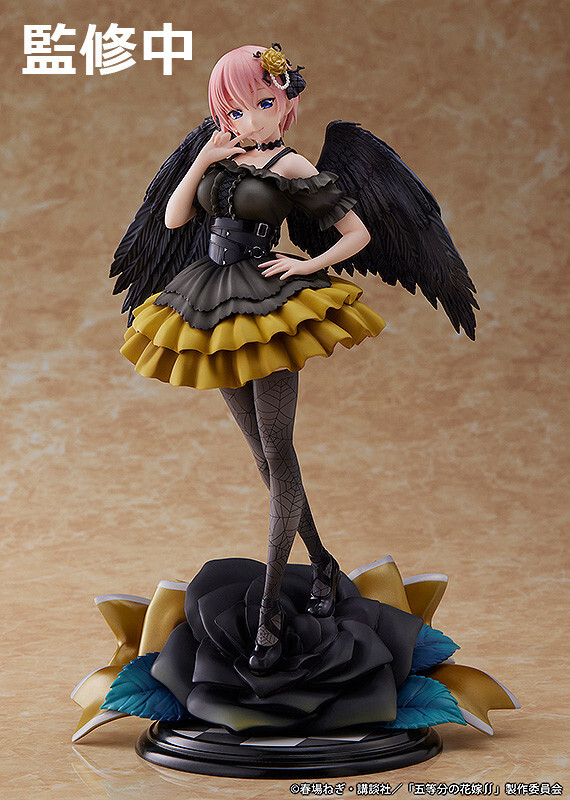 Gotoubun no Hanayome ∬ – Nakano Nino – 1/7 – Fallen Angel ver. (Alice Glint, Good Smile Company, Proof)
People are already debating which one is better. Frankly, both of them look good. It's really just the price tag that's a turn-off.
Also, there are no prototypes yet for the other Nakano sisters but they will also probably get the same figures.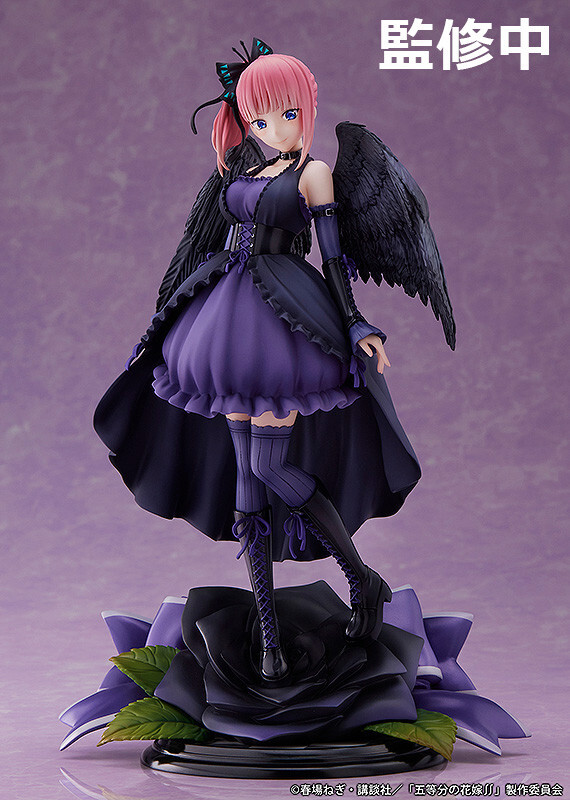 Shin Evangelion Gekijouban:|| – Ayanami Rei – 1/7 – Long Hair Ver. (Good Smile Company)
Long-haired Ayanami Rei figures are popping up left and right. I don't particularly prefer it over Rei's regular hairstyle. Also, I haven't seen the movie yet so I don't know the context behind the long hair. Is that a baby she's holding? Actually, don't tell me. I don't want to be spoiled for when I watch the movie.
The price tag on this one is also a little over the top. I'm not sure all that extra hair warrants a few extra thousand yen.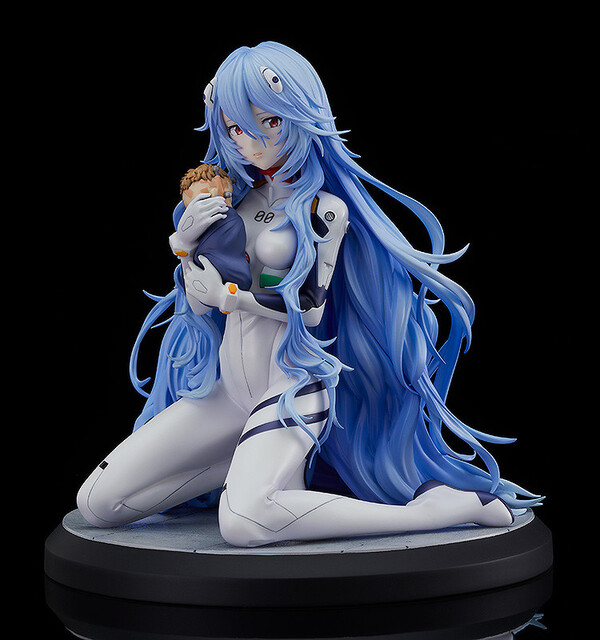 Odin Sphere: Leifdrasir – Gwendolyn – Prisma Wing (PWOSL-01P) – 1/7 (Prime 1 Studio)
Is this worth ¥40k? I've seen better figures that are priced much less. Why do I get a feeling Prime 1 Studio is becoming the next eStream? probably worse than eStream. Call me stingy, but I feel like this is a massive rip-off.
One thing that bothers me about this figure though is how the flowers can hold her weight without being crushed.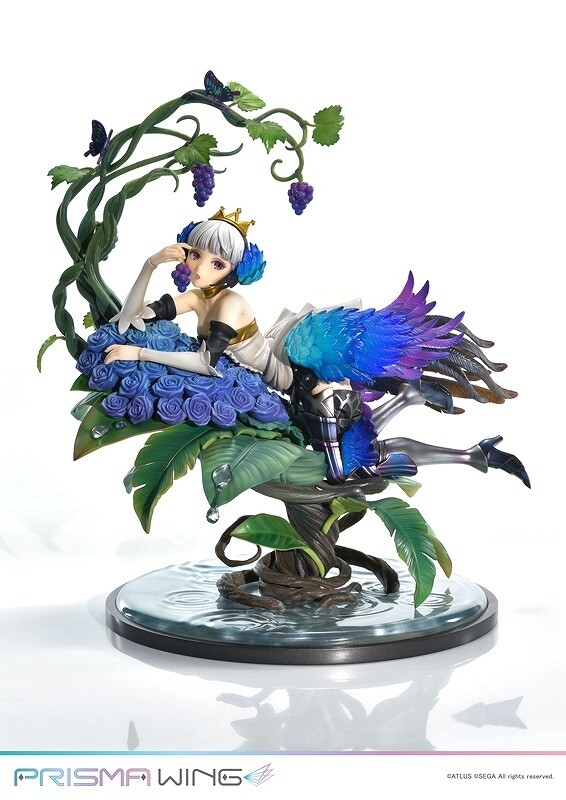 Made in Abyss: Retsujitsu no Ougonkyou – Faputa – KDcolle – 1/7 (Kadokawa)
Just to be clear, I'm not a fan of the show and I don't really like the aesthetic of this figure. Add the unreasonable price tag to the mix and we're done. I wouldn't give this any more attention than necessary. Kadokawa is pretty close to entering the s***list. (I have to censor bad words because it could get me banned on my ad network.)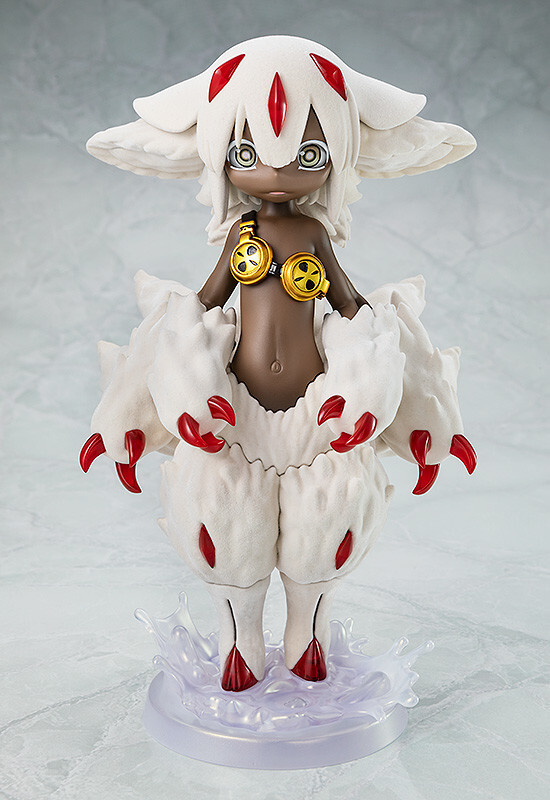 Azur Lane – Azuma – 1/7 – Soft Voice of Spring Ver. (Alter)
Azur Lane is after my wallet yet again and this time Azuma is the culprit. I am still on the fence about whether this is a worthwhile purchase. I decided to lock in my preorder. Still, the price is a little hard to swallow especially since I'm not opting for the light version. The original version comes with the divider thing that also comes with a mirror so you can view the wardrobe malfunction which would normally be hidden from the front view.
Alternatively., you can get the lightweight version which is only the main figure. It also doesn't have the wardrobe malfunction in the original version.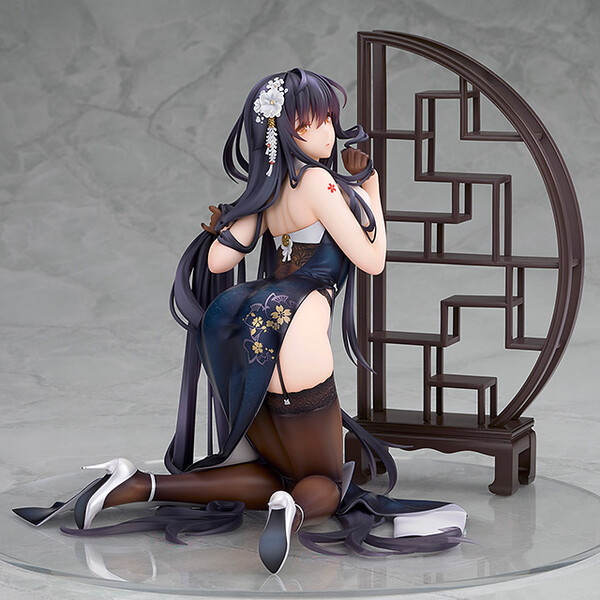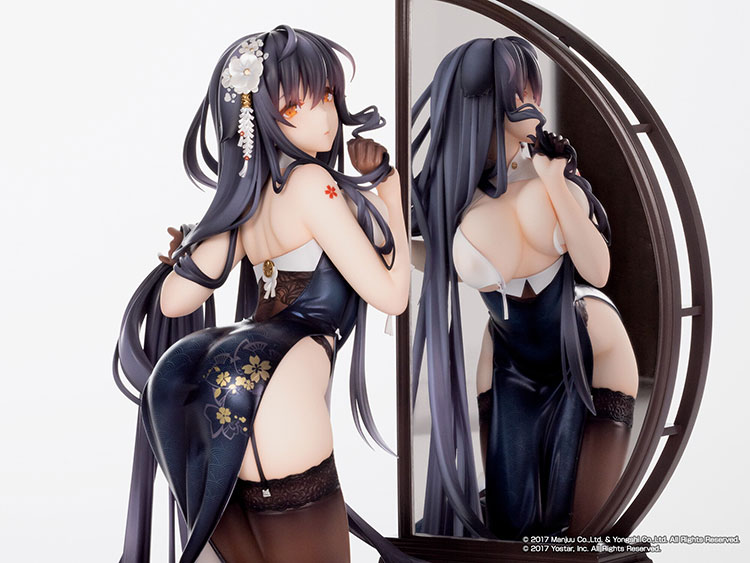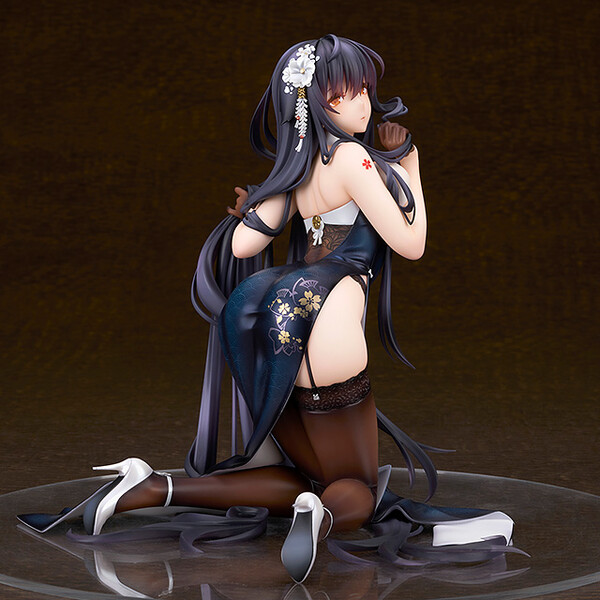 Queen's Blade – Alleyne – 1/6 – EX Color ver., Swimsuit ver. (Orchid Seed)
Alleyne's EX Color ver swimsuit figure is getting a rerelease and this wasn't really something that I expected considering the first release was way back in 2014. This was first released before I even started collecting anime figures. And it's good Orchid Seed managed to keep the price to a reasonable amount.
I don't have many Orchid Seed figures on my wishlist but if they start releasing more of the old stuff, that could be a good thing.
This is a cast-off, by the way.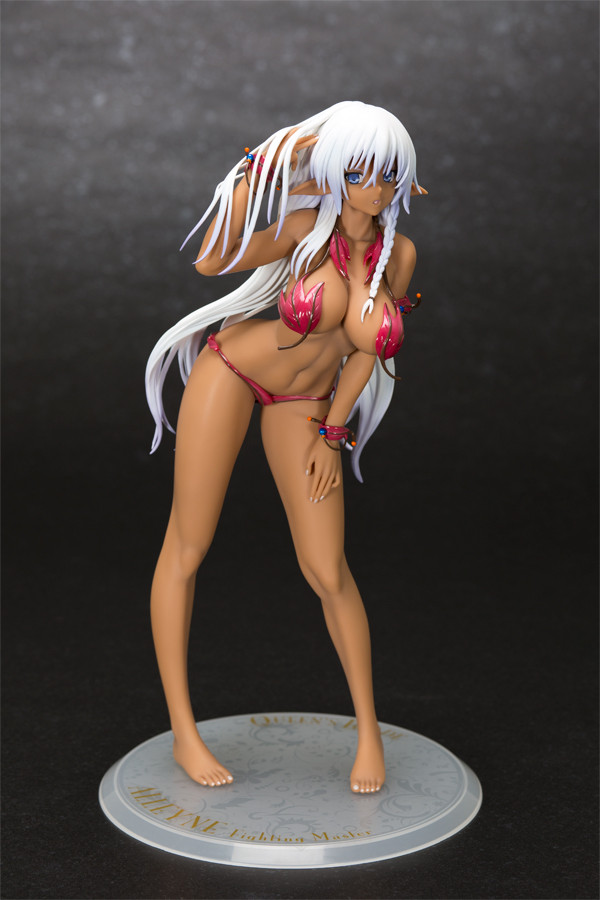 Cuckoo no Iinazuke – Segawa Hiro – KDcolle – 1/7 – Bunny Girl Ver. (Kadokawa)
I think it's been over a month since I've seen a Kadokawa figure priced less than ¥20k. I guess they couldn't gouge the price on this since they release Erika and Sachi for less than ¥20k. Get it if you want it. Personally, I'm waiting for better figures of the trio. Currently, however, there are no new scale figures of them in sight but I am still hopeful.
Dungeon ni Deai o Motomeru no wa Machigatteiru Darou ka IV – Hestia – F:Nex – 1/7 – Wedding Dress (FuRyu)
I think I've been fairly kind to FuRyu as of late. After all, I did preorder their Yor Forger scale figure. But for this, I'll have to take shots at FuRyu again. The price tag is absurd. This wedding dress figure of Hestia is mediocre at best. The only thing this figure has going for it are the giant boobas. Then again, something seems off in the sculpt of the chest area though I can't quite put a finger on it. If you have this kind of money to spare, there are better figures of Hestia within, or maybe even lower, than that price range.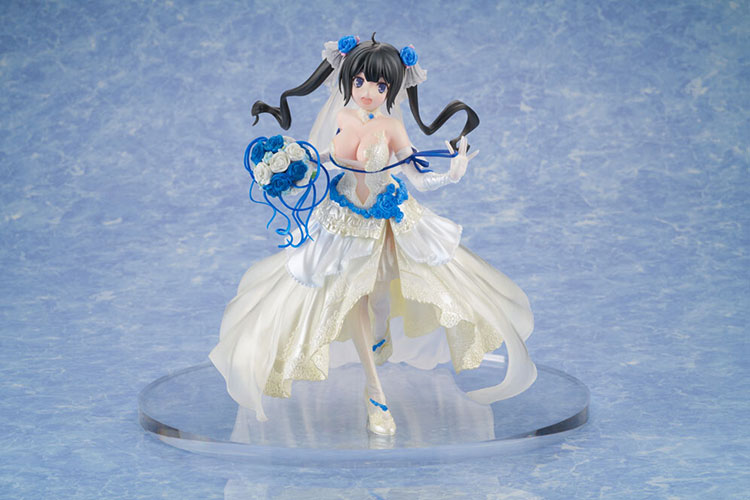 Itai no wa Iya nano de Bougyoryoku ni Kyokufuri Shitai to Omoimasu. – Maple (Union Creative International Ltd)
It's Union Creative so don't expect good quality. There isn't much hype about this figure including Sally (below). Are people catching on to Union Creative being crappy? Or is it just because people are turned off because it's a tiny sitting figure? I'm guessing it's both. So here I am still waiting for a good figure of Maple I can throw money at.
If you really want a figure of Maple now, I think the Machine God Ver. might be the best one thus far. Personally, I'm not a fan of figures with articulation. But that's just me.
Itai no wa Iya nano de Bougyoryoku ni Kyokufuri Shitai to Omoimasu. – Sally (Union Creative International Ltd)
Same as the Maple figure above. This isn't worth your money. The sad part is there isn't really any other option at this point. I wouldn't fuss over it though. Neither should you. There are plenty of better figures to be had.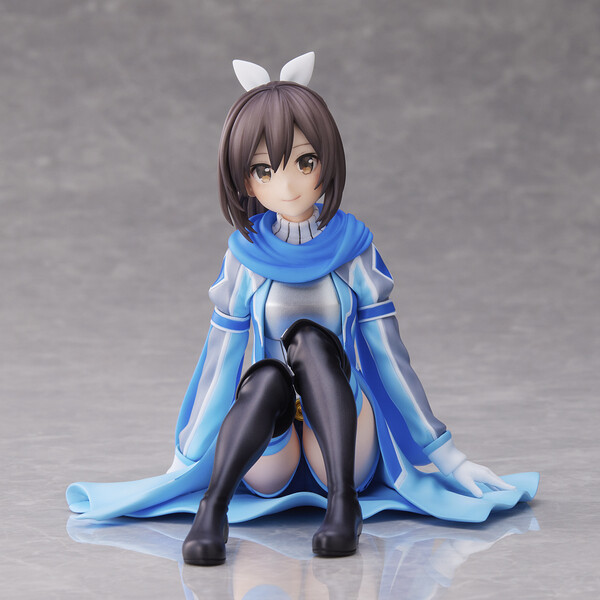 Atelier Ryza ~Tokoyami no Joou to Himitsu no Kakurega~ – Reisalin Stout – 1/7 (Alter)
This kind of naughty and smug expression is a first for a figure of Ryza. All I can say for this one is to preorder it if you like it. There are already way too many Ryza figures coming out from excellent figure manufacturers so just preorder whichever one you fancy.
Atelier Ryza 2 ~Ushinawareta Denshou to Himitsu no Yousei~ – Reisalin Stout – 1/7 – Negligee Ver. (Wonderful Works)
I'm sure a lot of folks would be gushing over this set. Ryza just looks so great. On her own though, the figure is somewhat lacking, but when paired with Klaudia, it just becomes exponentially better. Wonderful Works is an excellent manufacturer so these figures are in good hands.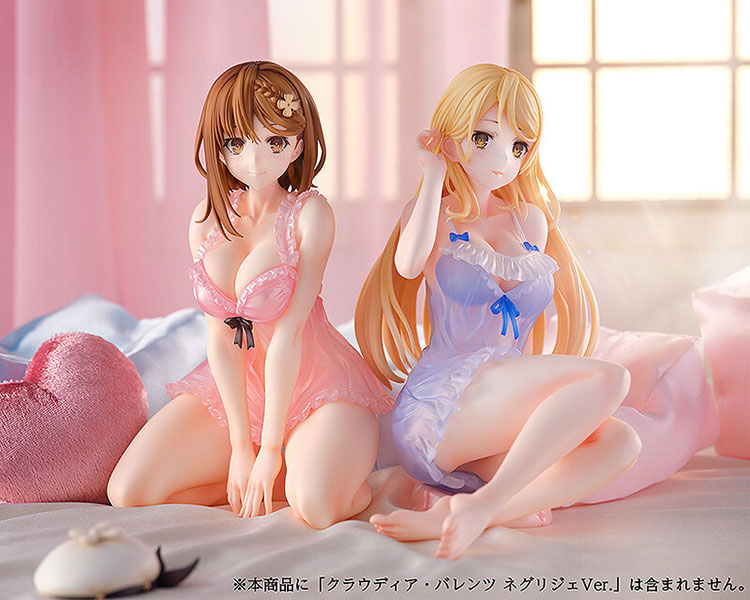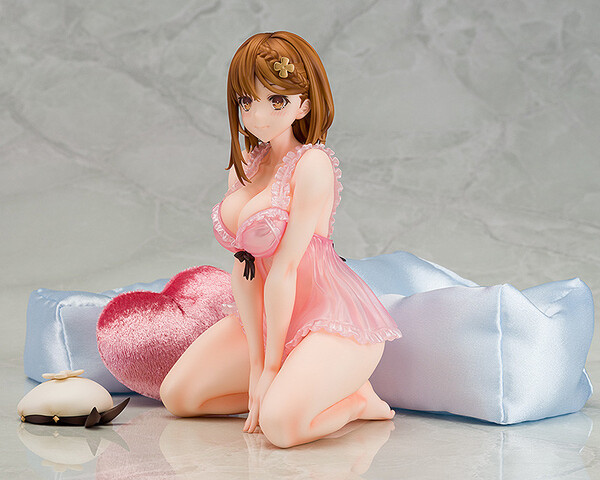 Atelier Ryza 2 ~Ushinawareta Denshou to Himitsu no Yousei~ – Klaudia Valentz – 1/7 – Negligee Ver. (Wonderful Works)
Klaudia finally gets her first figure. My only gripe here is why do they need to cover Klaudia's cleavage yet show Ryza's? Also, that piece of cloth is just a weird way of covering it. Why not just give her clothes that don't expose her cleavage? It's like they decided to cover her chest with a last-minute fix.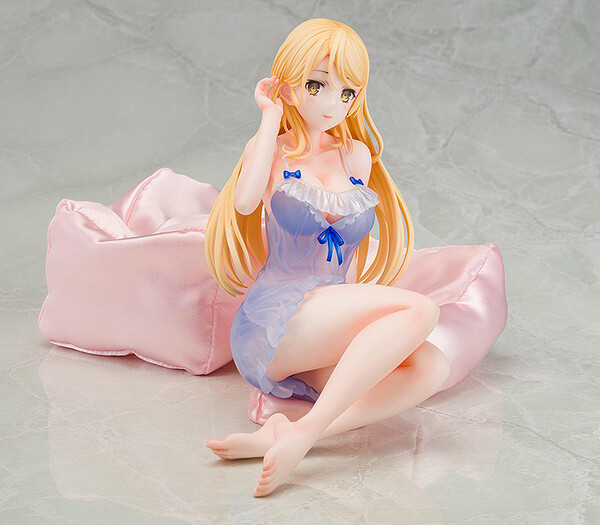 Blue Archive – Arona – Golden Head – 1/7 (Alice Glint, Thousand)
I won't pretend I know anything about Blue Archive apart from seeing the artwork on Pixiv. There's a limit to how many gacha games one can play and still manage to have a life. The cuteness factor on this is over the top. The base is unique. I'm a bit worried about that halo-like thing on her head which could snap off easily if you have an accident.
Another point of consideration is that Thousand has no released figures yet so preordering is a gamble.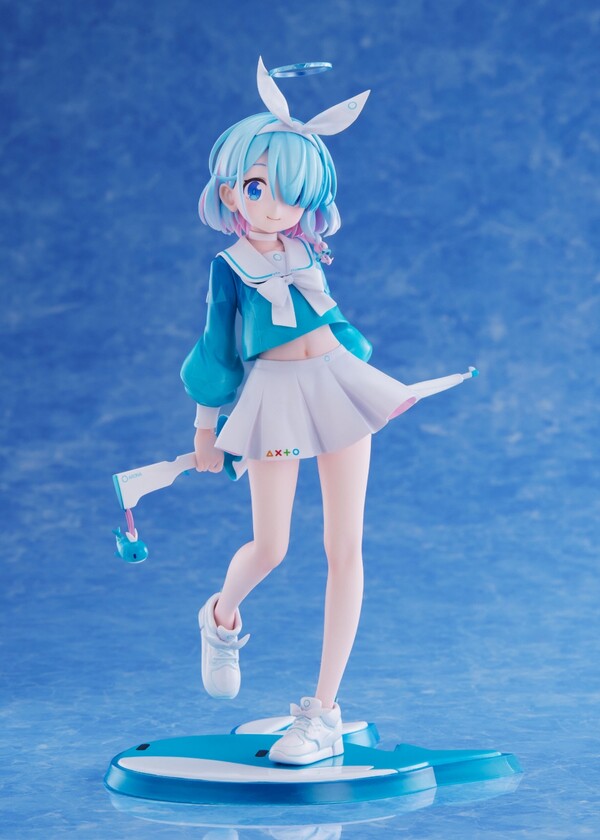 Bunny Suit Planning – Sophia F. Shirring – B-style – 1/4 – Reverse Bunny Ver. (FREEing)
I don't even know the source material but holy crap! I thought reverse bunnies only exist on Pixiv but FREEing is actually making a Reverse Bunny figure. I would sing this figure praises but the price is just bonkers. Is this worth your money? That's up to you.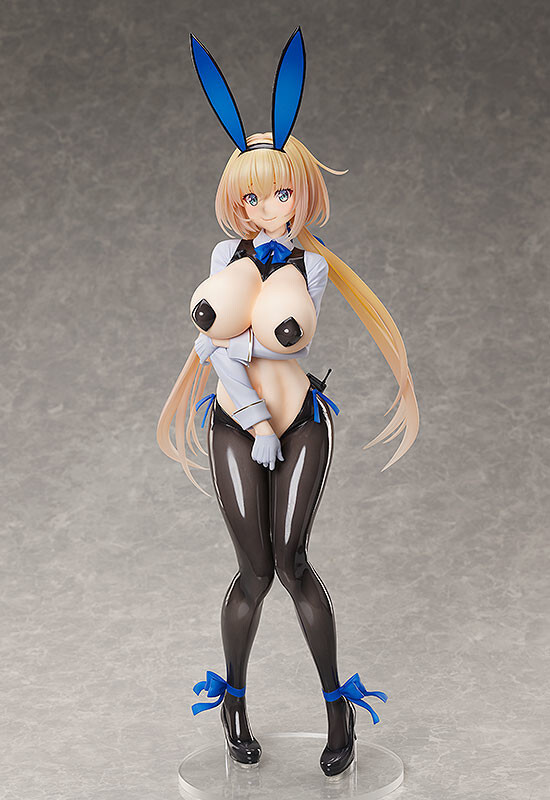 Bunny Suit Planning – Sophia F. Shirring – B-style – 1/4 – Bunny Ver. (FREEing)
And if you wanted her in a regular bunny outfit, that exists too. But the price is even more bonkers.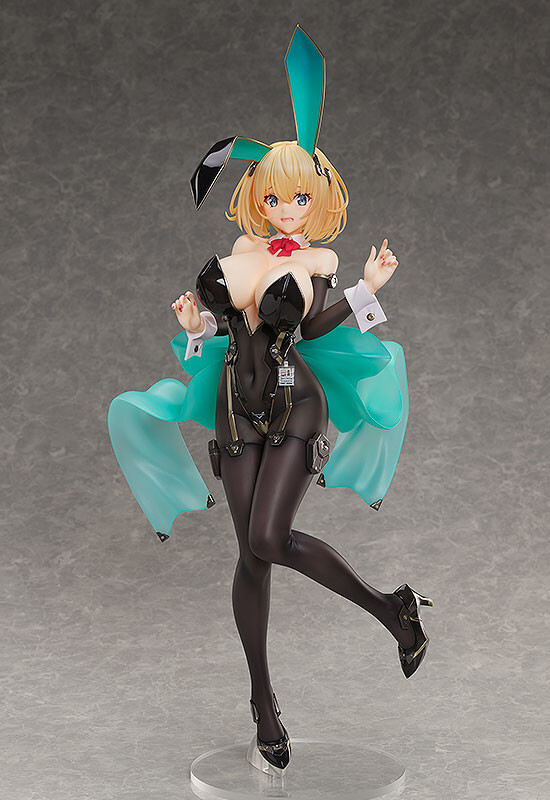 Date A Live IV – Hoshimiya Mukuro – Prisma Wing (PWDAL-02P) – 1/7 (Prime 1 Studio)
While I'm glad Date A Live girls not named Kurumi are getting attention from figure manufacturers, this is just redonkulous. I'm not spending ¥50,000 on a figure that doesn't even look good. The translucent hair is dumb. The face looks like something made by FOTS Japan which is literally the worst figure manufacturer in existence. I think they were going for a starry effect on the base, but from the promo pics, it just looks like splotches of paint. Maybe it looks better in person. Maybe.
You're better off getting her Kotobukiya figure which looks better and is a fraction of the price of this one.
If you insist you want this, the preorder links are below.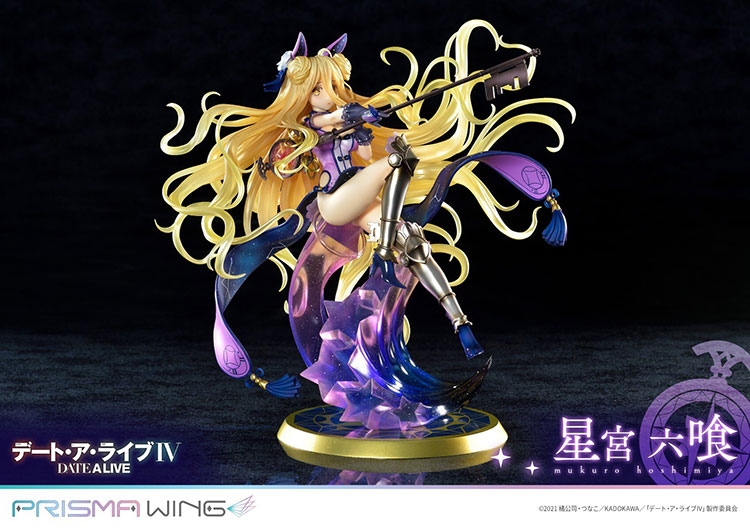 Persona 5 – Takamaki Anne – 1/7 – Kaitou Ver. (Amakuni, Hobby Japan)
Persona 5 Royal just hit Steam so I guess that's reason enough to rerelease Anne's figure. I already own the version with the red base which I think is better because it matches her red suit. But I guess this is okay too especially considering the crazy prices this figure has been going for. If you're worried about leaning issues, worry not. I've had displayed for years and she is very stable.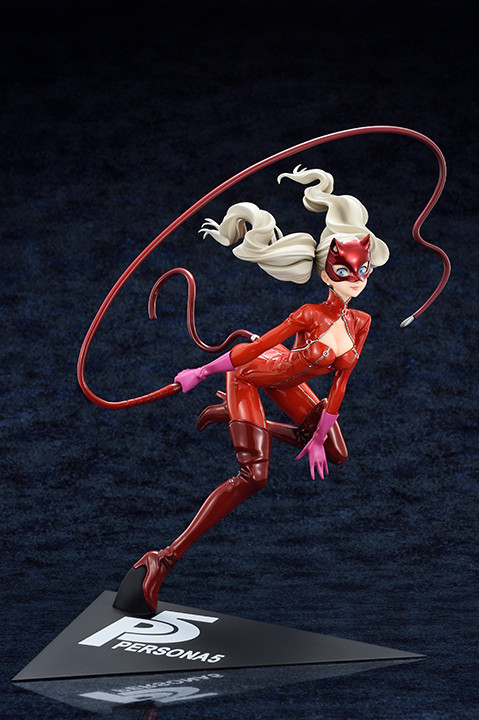 Jigoku Shoujo – Enma Ai – 1/7 (Hobby Max)
As it stands, I already don't have enough space to display my current figures so I'm very wary of figures that have needlessly large bases. This one however looks really nice and the base is a big part of the figure aesthetic. If you gave this a simple base, it will be downgraded from a great figure to a regular figure.
Also, hats off to Hobby Max. It's one of the best figure manufacturers out there so you can expect a quality piece. The price is steep but I am usually willing to spend a little extra for good quality.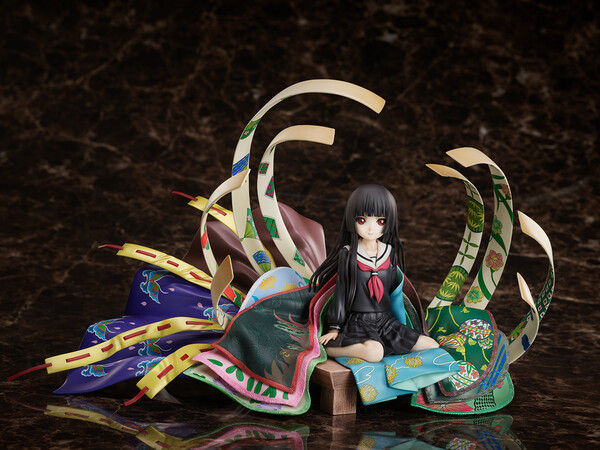 Love Live! Superstar!! – Hazuki Ren – F:Nex – 1/7 – Starlight Prologue (FuRyu)
Love Live figures usually tank in the after-market so there's really no reason to pay for this full price. Need proof? This figure didn't really drum up any hype. Its MFC page can be likened to a ghost town.
The same goes for the next two Love Live figures below.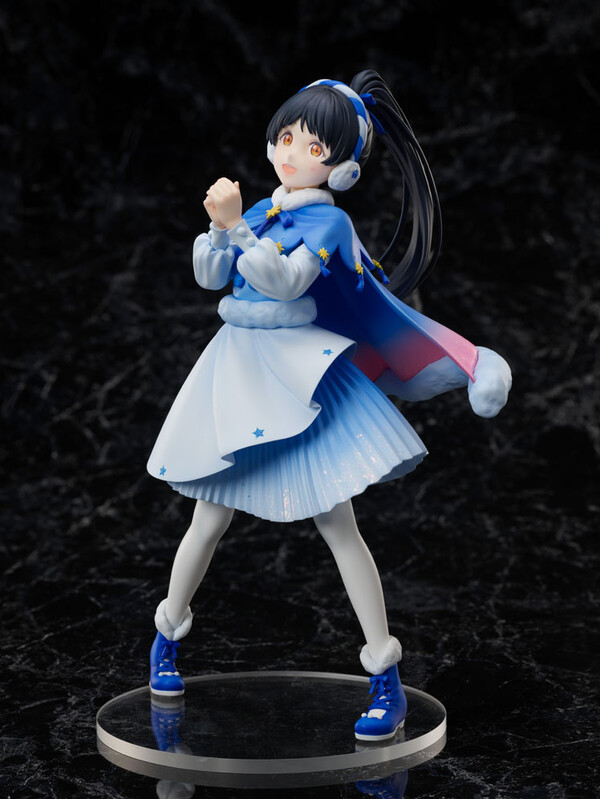 Love Live! Superstar!! – Arashi Chisato – F:Nex – 1/7 – Starlight Prologue (FuRyu)
Just get her in the aftermarket for a massive discount. You can check here for prices on released Love Live figures.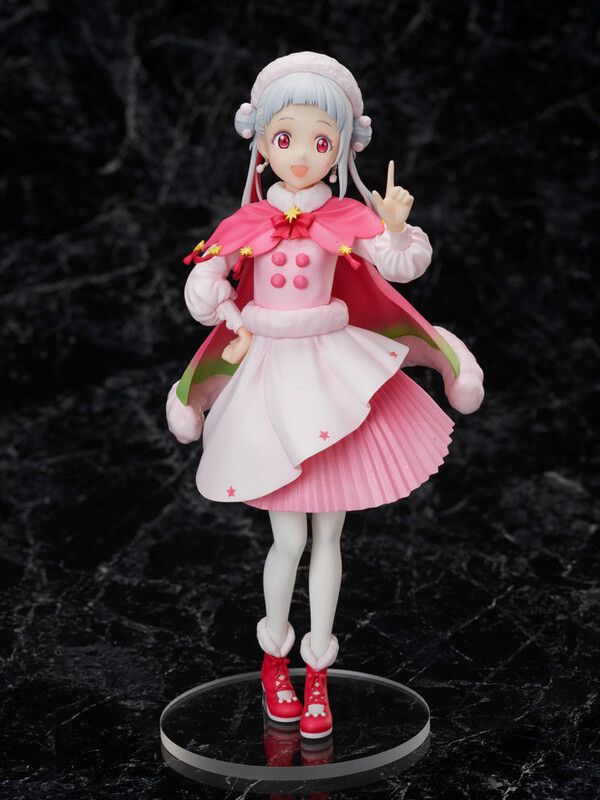 Love Live! Superstar!! – Heanna Sumire – F:Nex – 1/7 – Starlight Prologue (FuRyu)
The aftermarket is key for anything Love Live.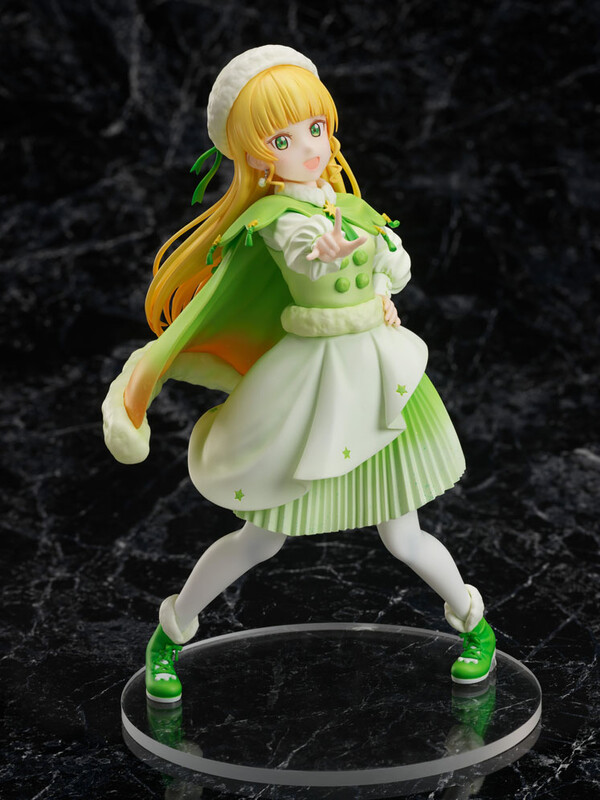 Love Live! Nijigasaki Gakuen School Idol Doukou Kai – Osaka Shizuku – KDcolle – 1/7 – Odaiba Beach Girl Ver. (Emontoys, Kadokawa)
Arguably looks better than the 3 Love Live figures above. And apparently, this is limited distribution so only a few stores will carry it. CDJapan has her on proxy. Since this is limited, it's hard to predict if her price will tank or not. To be safe, it'd be best to preorder.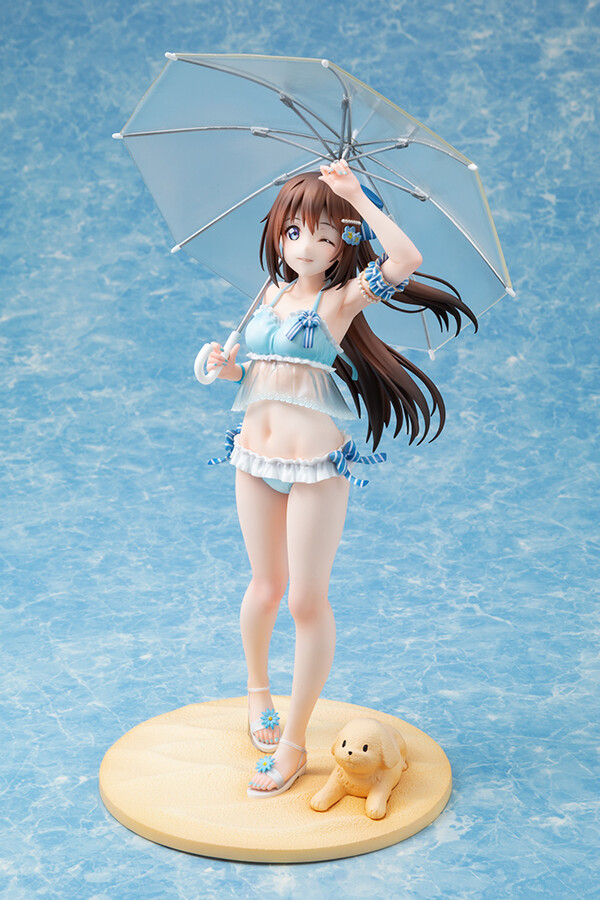 Sword Art Online – Asuna – KDcolle – 1/7 – Undine, Summer Wedding Ver. (Kadokawa, Revolve)
This is cheap (for something made by Kadokawa).
SAO gets a lot of flak from what I would say is a vocal minority. SAO remains to be very popular which is why we still see new novels, anime adaptations, video games, and of course, figures. It is understandable that anything popular will get its share of haters many of which probably just hate obnoxious people who like the franchise. There's a lesson to be had here. If you like something, don't be an obnoxious fan otherwise you might make people hate your stuff. Hear that Jojo fans? *smirk*
Moving on. I'm not a fan of the veil or the train and I don't think they can be removed so that's a shame. Still, it seems like a pretty decent figure and it would be a good addition to your collection especially if you don't have an Undine figure of Asuna yet.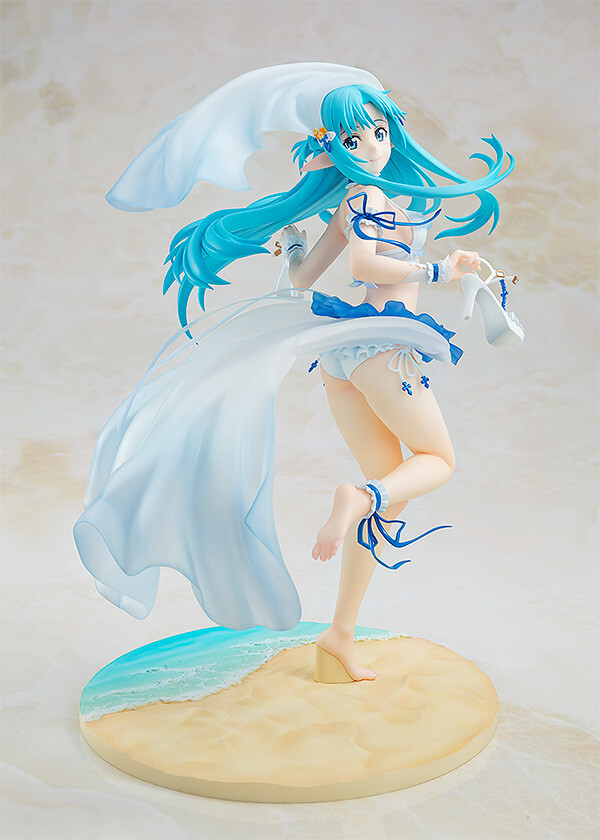 Blue Archive – Ichinose Asuna – 1/7 – Bunny Girl (Max Factory)
We got another Asuna figure here. Oh, wait, different Asuna. Jokes aside. Those things are huge. Also, how do you even walk around with hair that long?
This is a good-looking figure no doubt and Max Factory is top-tier so you can expect top-tier quality. If I were a fan of Blue Archive, I'd be willing to spend on this figure but it will definitely hurt the wallet. If you have your eyes set on this, you might want to consider waiting for Good Smile Company's figure of her. I think that could be a bit cheaper. Maybe. Or you can always just decide to get them both if money is not an issue.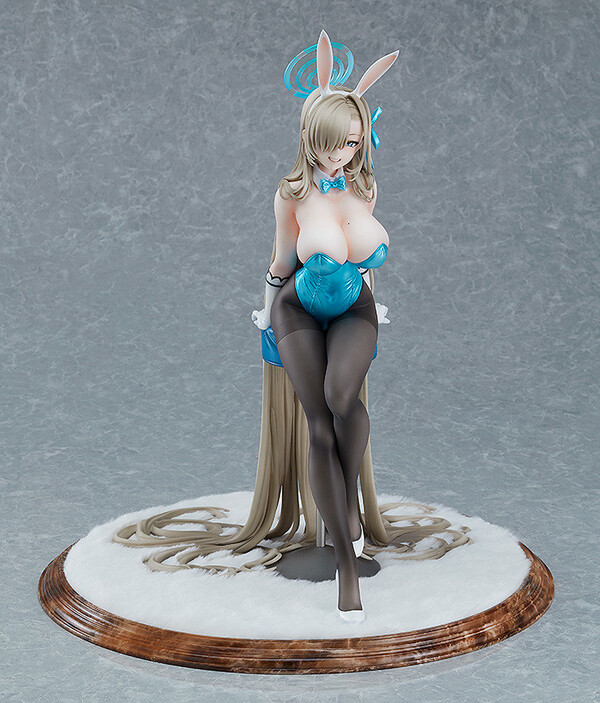 Hololive – Oozora Subaru – 1/7 (Kotobukiya)
Kotobukiya gets first crack at the first scale figure for Oozora Subaru. If you skipped the Nendoroid and the Pop-Up Parade in lieu of a proper scale figure, then this is for you. I think Kotobukiya did a really good job on this one. She looks very cheery and the exclusive faceplate is also looking really good if you want it.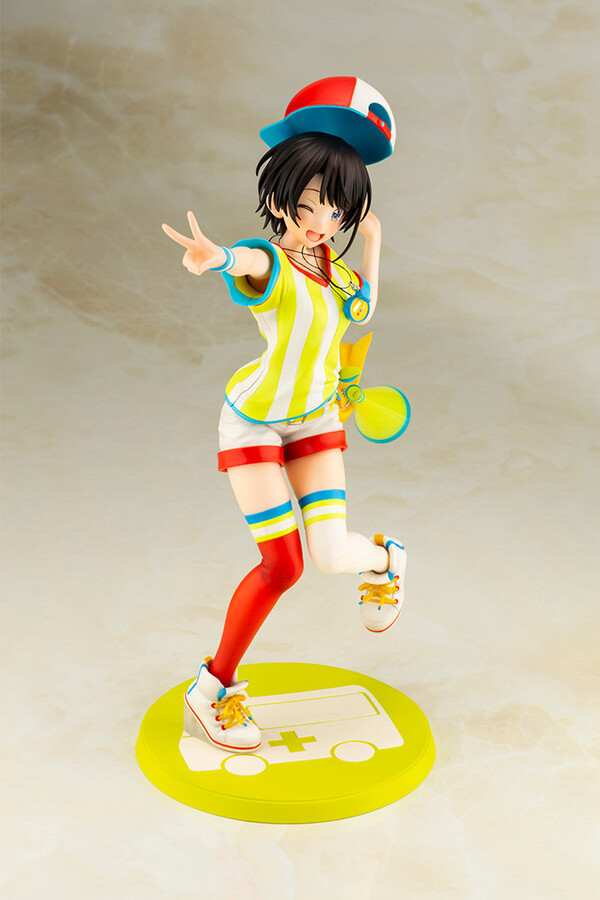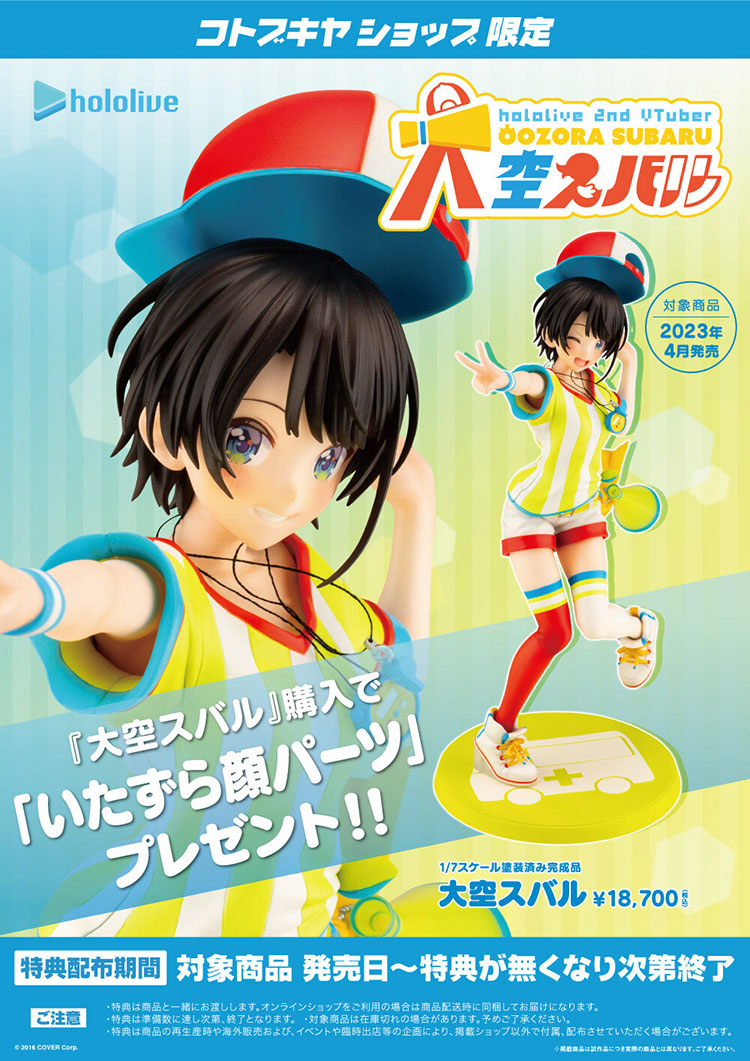 Girls Frontline – R93 – Lucky Star's Holiday Ver – 1/6 (Neonmax)
If you like this figure, I would caution you first because the quality that Neonmax produces is still pretty much an unknown factor at this point. They have many figures that have opened for preorder and their first figure will release early in 2023 so we can't be certain if they really do good quality. Their prototypes look great and it seems as though they will make good-quality figures but sometimes pictures of prototypes are not always a good measure of the final product. Just keep that in mind in case you want to preorder this. If their figures turn out nicely, then it is highly likely that prices will double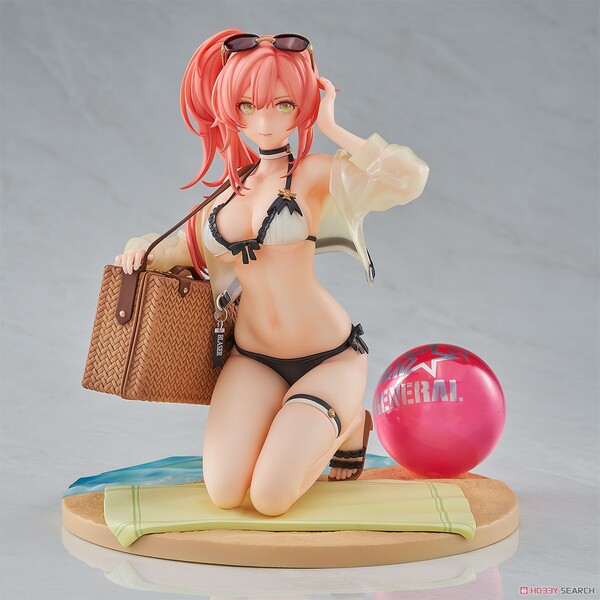 Fate/Grand Order – Scáthach – 1/7 – Sashi Ugatsu Bunny Ver. (Alter)
I guess it's not surprising for Scathach to get a rerelease. I'm all for more bunny figures in 1/7 scale but I am so over the FGO hype train. If you want her, that's all fine and dandy. You can't go wrong with Alter and the preorder price on this one didn't go up as much as I thought it would. I'm thinking Alter would normally charge over ¥20k for this but it is well below that amount.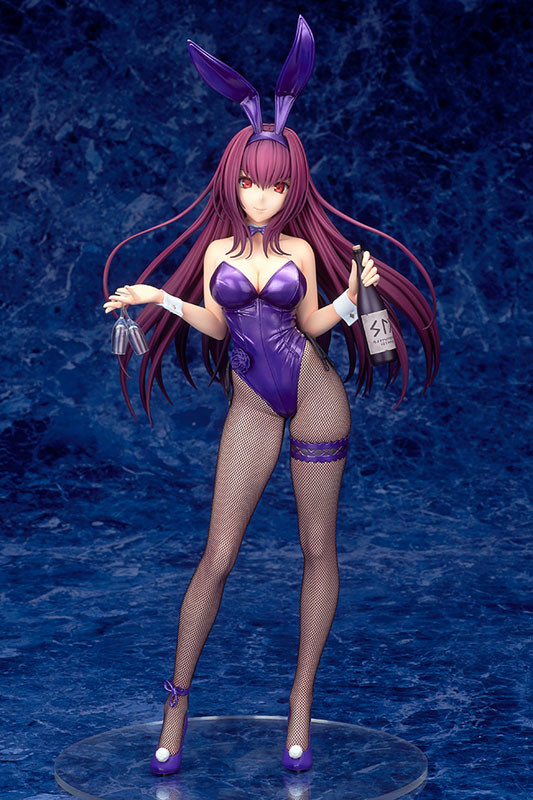 Batman – Barbara Gordon – Batgirl – Bishoujo Statue – 1/7 (Kotobukiya)
This is apparently a different version of the Batgirl costumes that forgoes the skintight suit to make it less sexual. Preorder if you like. Kotobukiya always does excellent quality at a fair price.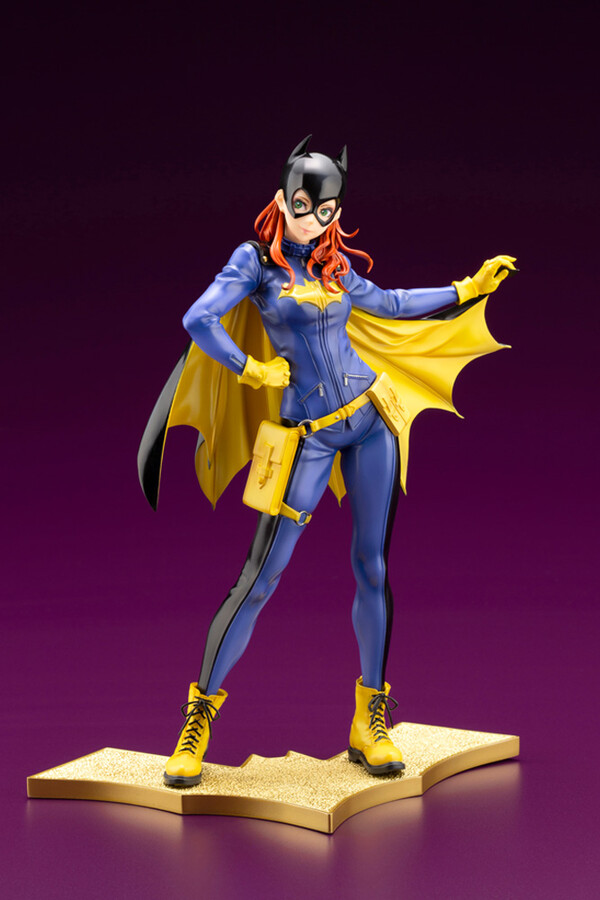 Toradora! – Aisaka Taiga – CA Works – 1/7 – Wedding Dress Ver. (Chara-Ani)
It wasn't too long ago when this Taiga figure was released and now we're getting a rerelease which is a good thing especially since the aftermarket price for her has already doubled. If you didn't bite on the aftermarket price, then good for you. This is your chance to get her at preorder price. Normally, I would be worried about Chara-Ani but it seems like they did a good job on this one. At least the comments I see are indicative of good quality.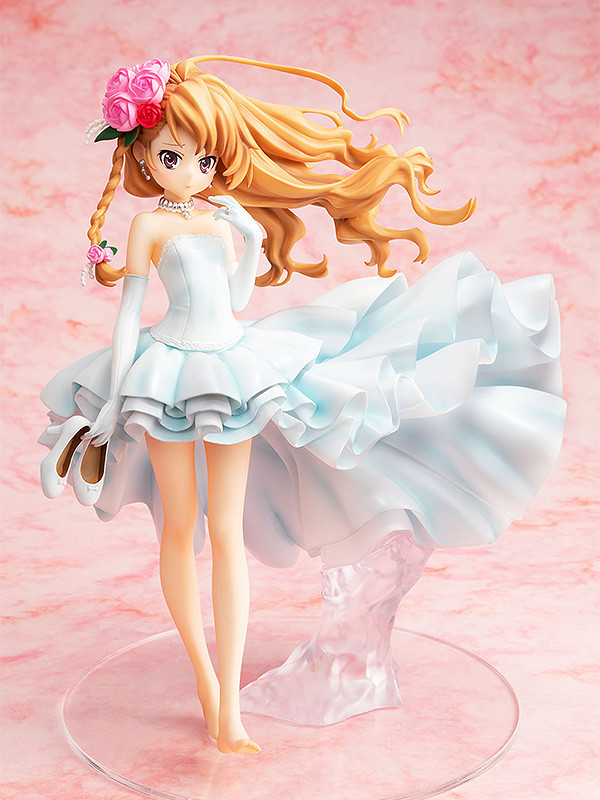 Eiga Kono Subarashii Sekai ni Shukufuku o! Kurenai Densetsu – Aqua – KDcolle – 1/7 – Race Queen ver. (Kadokawa)
This isn't one of the better figures of Aqua and it's mighty pricey too. The face is a little off and the pose looks a little lacking. There are better figures of Aqua out there. I would personally recommend her figure by Phat Company which looks better in person when compared with the promotional pics.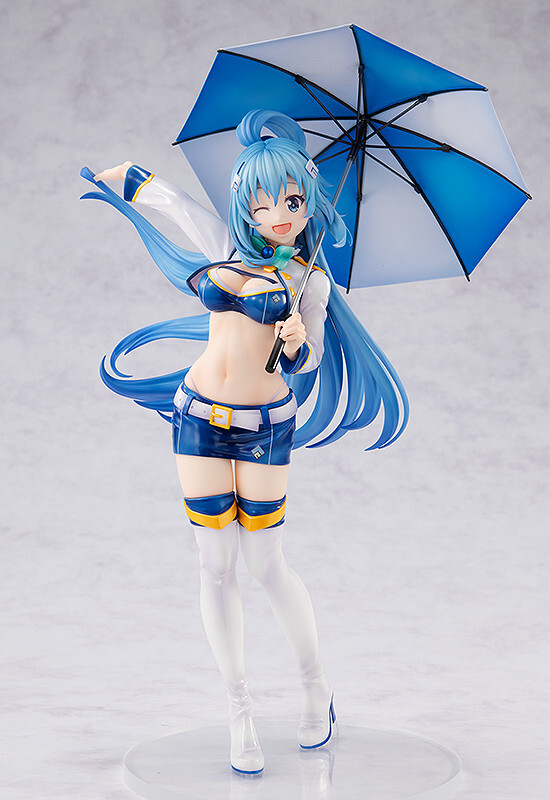 Original Character – Wa Sailor-chan (Union Creative International Ltd)
This is based on an original character by Yuu and their first scale figure. Not a fan of the face of this figure and being made by Union Creative doesn't do it any favors. This is extremely overpriced for the level of quality you will be getting so it'd just be best to get something else.
Gantz – Shimohira Reika – B-style – 1/4 – Bare Leg Bunny Ver. (FREEing)
I don't collect 1/4 scale B-style figures for several reasons but that's just me. First, they are pricey. Second, they are too large and I hardly have any display space left. And third, the cloth fishnets. I am not comfortable with having cloth material on figures. And when you look at the fishnets from the back, you can see the part where the edges meet and it is not pretty. This was a real turnoff on the regular B-style figure of Reika since you are seeing the back of her legs. It would have been better if they hid that part on the inner part of the legs.

That however is not an issue with the bare-leg bunnies. Still, I always thought Reika's posture in this figure looks awkward though the Gantz-esque bunny suit is a nice touch from the regular bunny outfit. Also, this bare-leg version provides a complete view of two full moons and that's probably a big selling point of this figure. Not to mention, this is priced cheaper than most other bunny figures that now usually go for upwards of ¥30k.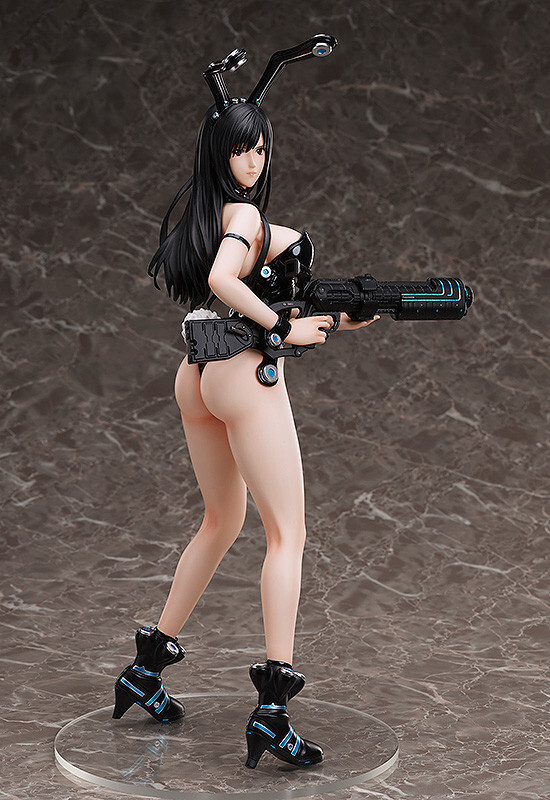 Original Character – Skytube – Usada Mimi – 1/6 – Gold ver. (Alphamax)
This recolored figure is not really a huge upgrade to the original color version so I'd chalk it up to preferences. One thing is for sure. When it comes to lewd figures, few companies can do a better job than Alphamax so you are guaranteed to get an excellent quality figure.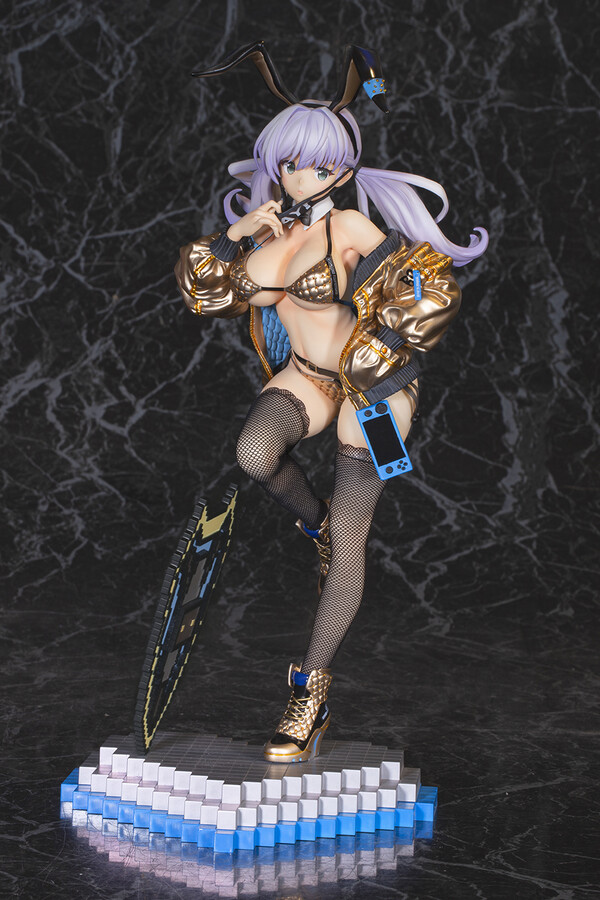 Original Character – Platonica – 1/7 (Fluo)
These next two figures are original characters by Tiv. These are also the first figures by Fluo so, you know the drill. Preordering these is a gamble. The artist does great work but there doesn't appear to be much hype regarding the figures so maybe they'll be cheaper in the after-market. That's a maybe. You also have to consider that the quality could be a flop. So, it might be wiser to wait for it in the after-market. If you don't want to gamble it, the preorder links are below.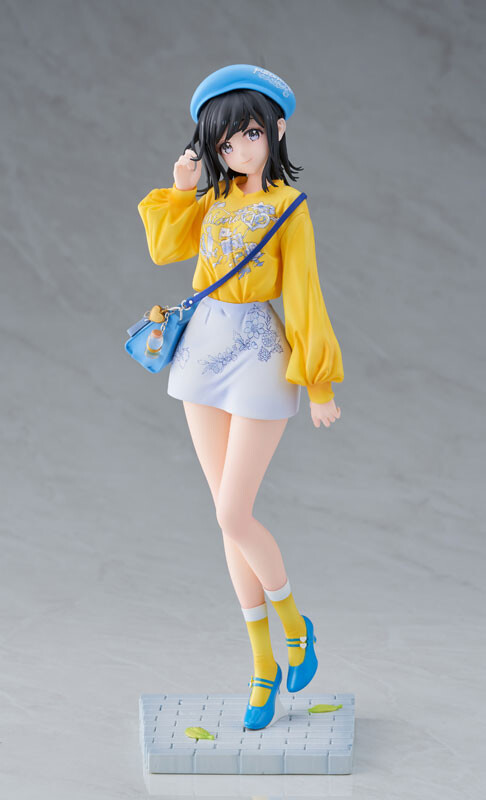 Original Character – Luminoustar – 1/7 (Fluo)
Same as the one above. The first figure by Fluo so it might be better to get her in the after-market. Hopefully, the price tanks in the after-market.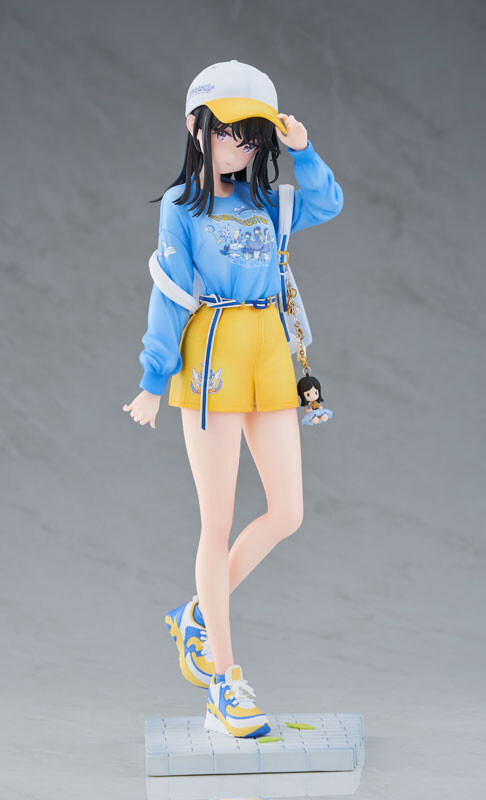 Original Character – Tomoe Sakura – 1/5 (Daiki Kougyou)
I don't buy cast-off figures but I think her face looks really nice. Though the price is a little on the steep end.
Daiki Kougyou is hit or miss in terms of quality though.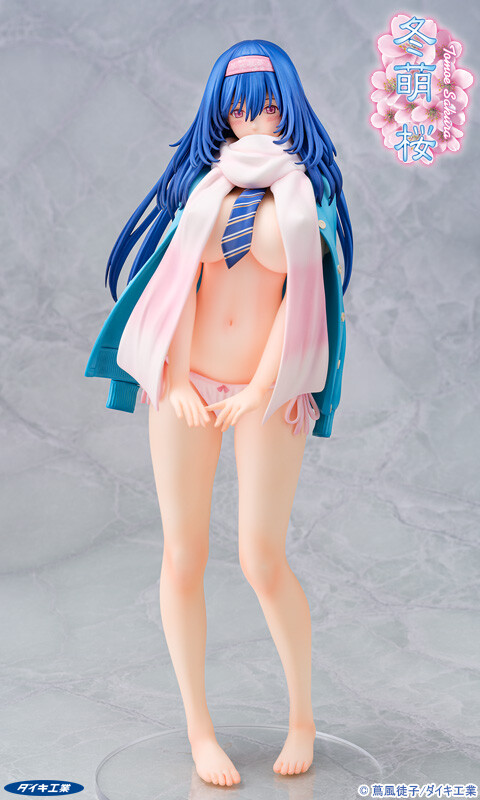 Reika wa Karei na Boku no Maid – Reika – 1/5 (Lechery, Party Look)
This is from a hentai doujin and this is already the third rerelease of this figure. Pretty impressive if you ask me. You can choose to preorder but I bet if you look hard enough, you might be able to find her for cheaper in the aftermarket since her price didn't really take off.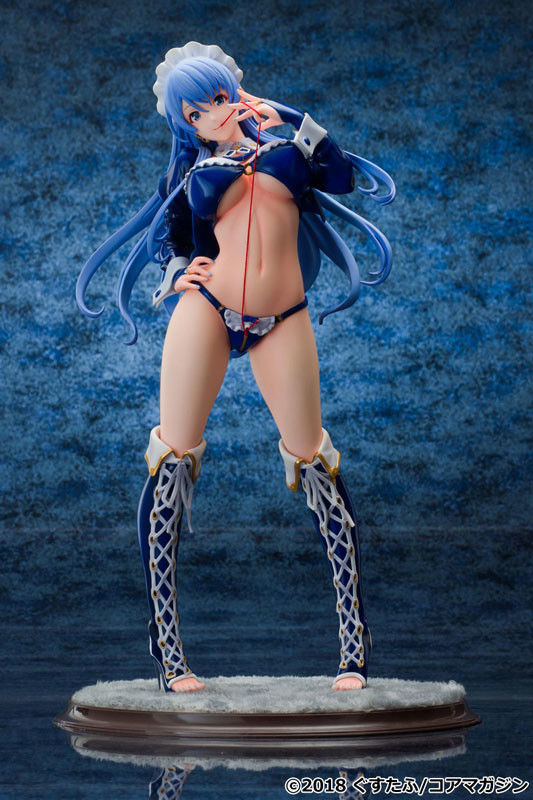 Kyonyuu Fantasy Gaiden – Shamsiel Shahal – 1/6 (Lechery)
These are two new recolors (Fair version and Olive version) of the same figure which already has plenty of other color variations. They are cast-offs if that wasn't obvious enough.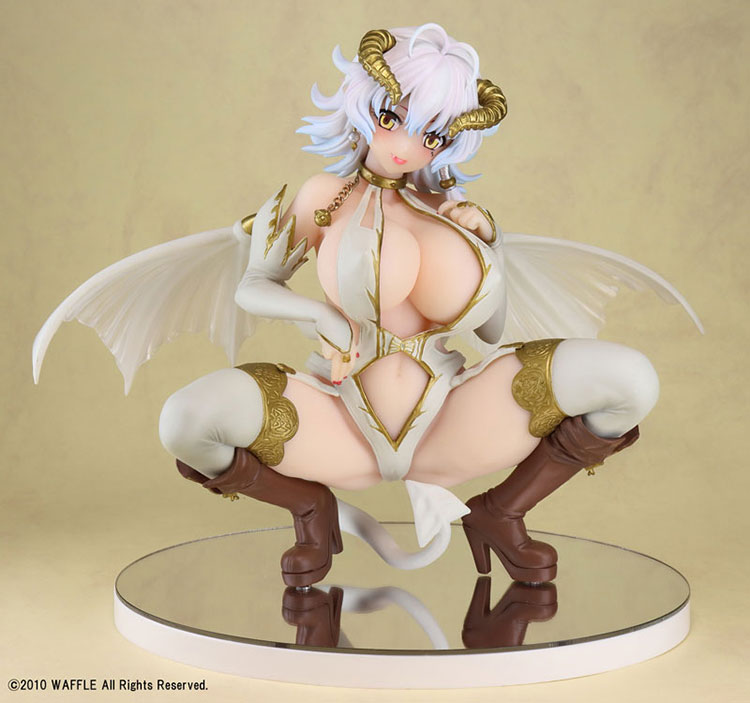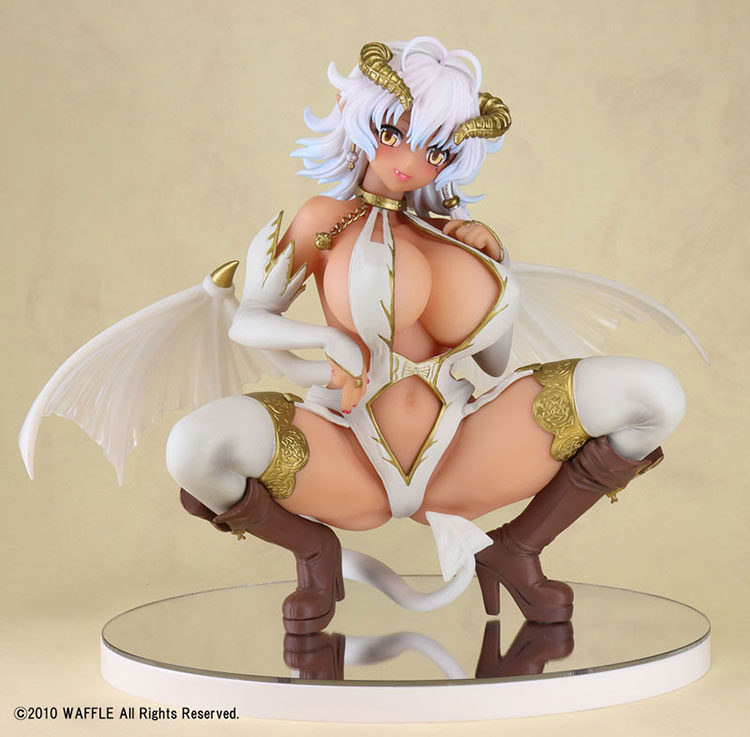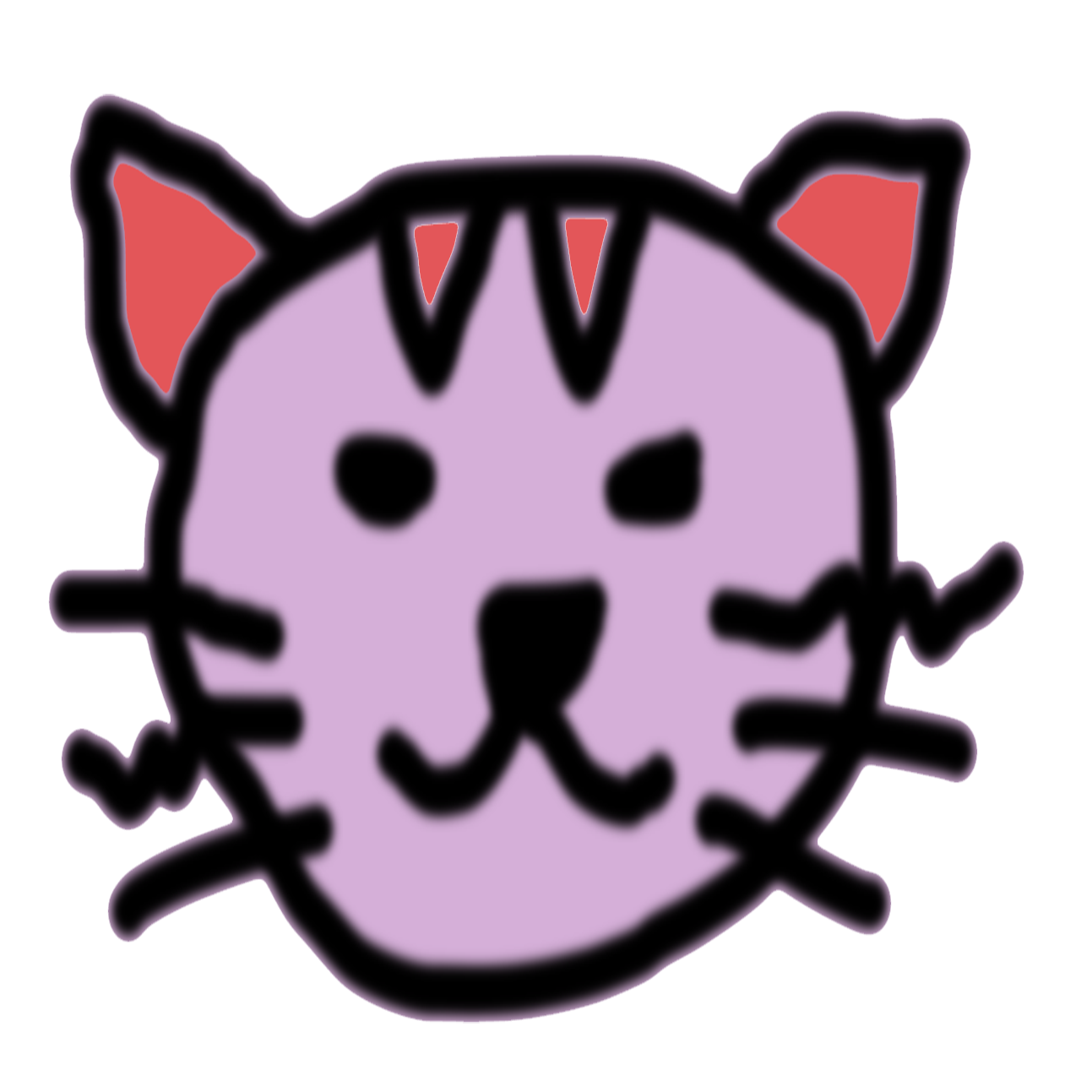 I started the NekoFigs blog in January 2021, 5 years after I've started collecting anime figures. It all started with one humble prize figure of Saber Lily which was bought on a whim. Now, I face the big problem of how to deal with over 200 empty boxes.