Formidable is the formidable top pick for this roundup. Houshou Marine is a must preorder unless you want to pay ridiculously high prices in the aftermarket. Other notable mentions are Kojima Kana, Sonico, Raikou and Roxy.
Azur Lane – Formidable – 1/7 (Alter)
As an Azur Lane player, I am at a loss for words about how good this figure looks. It stays true to the original art in the game. Everything about this figure is just stunning. The dress, the hair, the eyes — everything just looks good. Now if only it was priced a bit lower. This is a bit beyond the price range of the figures that I usually preorder but I am actually considering it.
Lumbering with a Formidable rack. Hide your boxes or they be squished. This is my top pick for this week and for good reason.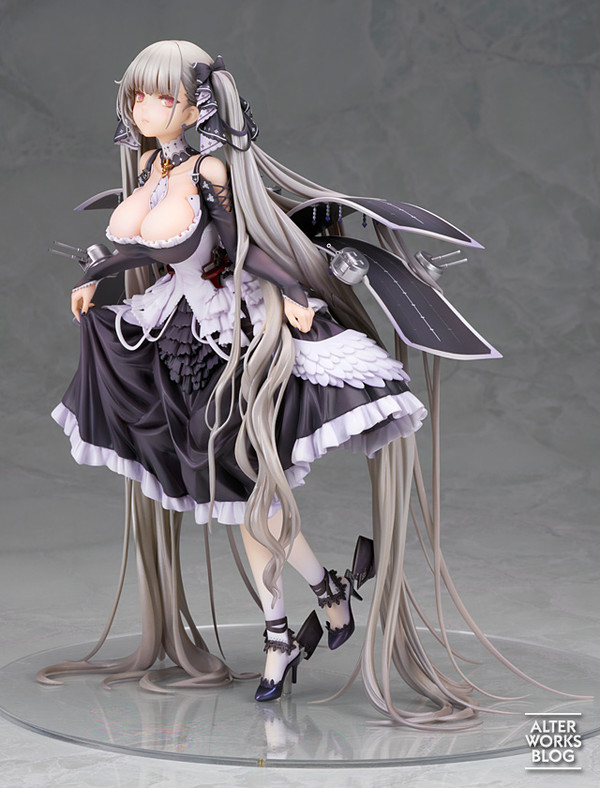 Tensei shitara Slime Datta Ken – Milim Nava – Shibuya Scramble Figure – 1/7 – Tan Lang Ver. (Alpha Satellite, eStream)
I'm still not convinced eStream's figures are worth the prices what they charge. This actually looks less impressive than some of eStream's other figures but for some reason, this is also a tad more expensive. If you support eStream, what's your argument? If you want a real "luxury" figure, there's Alter, Max Factory and Good Smile Company. I'm pretty sure, those three are of superior quality compared to any figure on eStream's lineup. Adding a few bells and whistles and then slapping an extra $100 or $200 to the price feels like a slap in the face. We all want good-looking figures but overcharging for bells and whistles raises a lot of eyebrows in the figure collecting community. Even calling yourself a luxury while delivering less impressive quality (and poor packaging) compared to the existing top brands is just sad.
On the flip side, this figure looks good and I believe eStream has been improving their packaging so figures arriving broken are now less likely.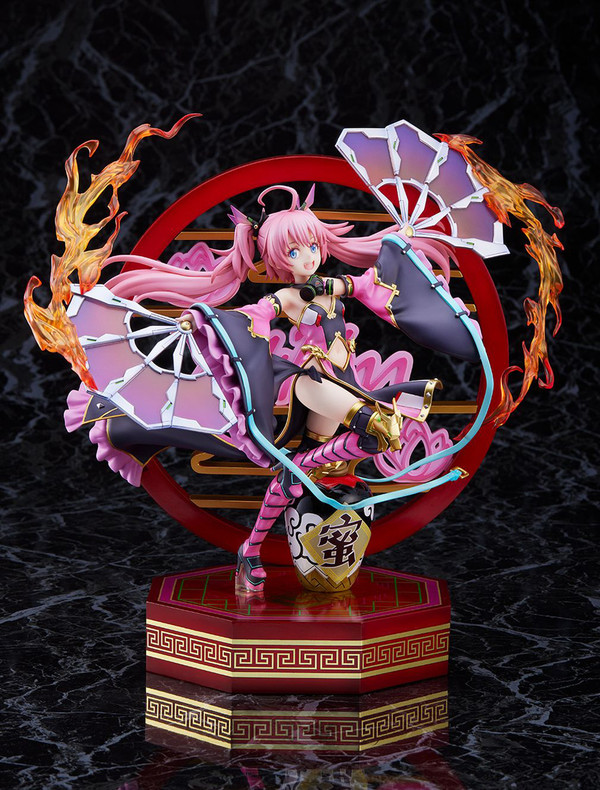 Fate/Grand Order – Minamoto no Raikou – 1/7 – Lancer, [AQ] (Good Smile Company)
This is the first good figure of Raikou. Good Smile Company outdid themselves with this one again although that price point is like being punched in the gut. This figure was actually almost canceled when Aquamarine kicked the bucket. Thankfully, Good Smile Company took over some of their projects including this one.
I don't see anyone mentioning seeing the nipples through the bra but I know I'm not just seeing things. It's there and I bet you can force cast off this figure.
Bell Fine's Raikou was okay I guess if you're looking for a cheaper Raikou figure.
Kanojo, Okarishimasu – Mizuhara Chizuru – 1/6 (Hakoiri Musume)
It's a new lewd Mizuhara figure from a manufacturer that sounds new. Apparently, Sol International rebranded to Hakoiri Musume. So, this one is of good quality. I can imagine why bad companies would rebrand themselves for wanting to get rid of the old name's bad reputation, but I have not heard anything bad about Sol International. Or it could be because of a legal matter. In any case, whatever they call themselves is their business.
When I was looking for more information on this figure, something struck me. It is listed as being made of PVC, ABS, PC, iron, and paper. This got me worried a bit. PVC and other plastics, we already know they can withstand the test of time. It's one reason plastics are bad for the environment. Iron and paper however can be a problem. Iron may rust. Not sure which part is made of iron but someone mentioned the Santa hat is attached to the head with built-in magnets. Paper will eventually become brittle and even decompose.
There are a lot of details here though I am not keen on buying Christmas-themed figures. Do you just keep them with the rest of the Christmas decors when the holidays come to pass? What I do know is Mizuhara would definitely look nice on top of a Christmas tree if you can somehow figure out how to prop her there. There's no way she's making this year's Christmas season though. She releases in August next year but if she hits any delays, displaying her for the Christmas season could be delayed up to 2023. I think she's worth the wait though.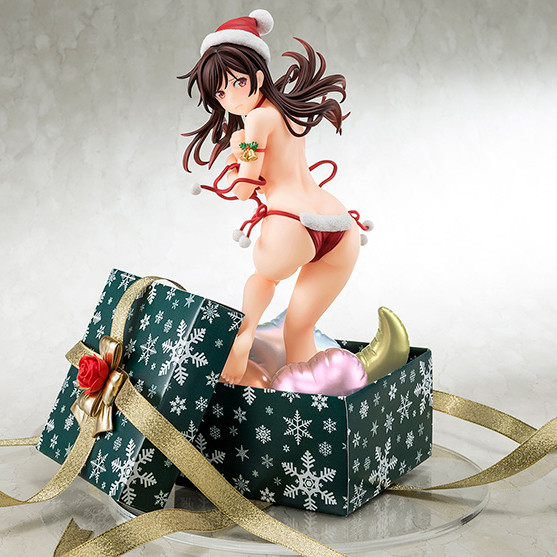 Tensei shitara Slime Datta Ken – Milim Nava – B-style – 1/4 – Bare Leg Bunny Ver. (FREEing)
It's Milim's turn to get the bare-leg bunny treatment. Personally, I prefer the regular version with the fishnets because it has more color contrast. But if you like the bare-leg versions more, that's all fine and dandy.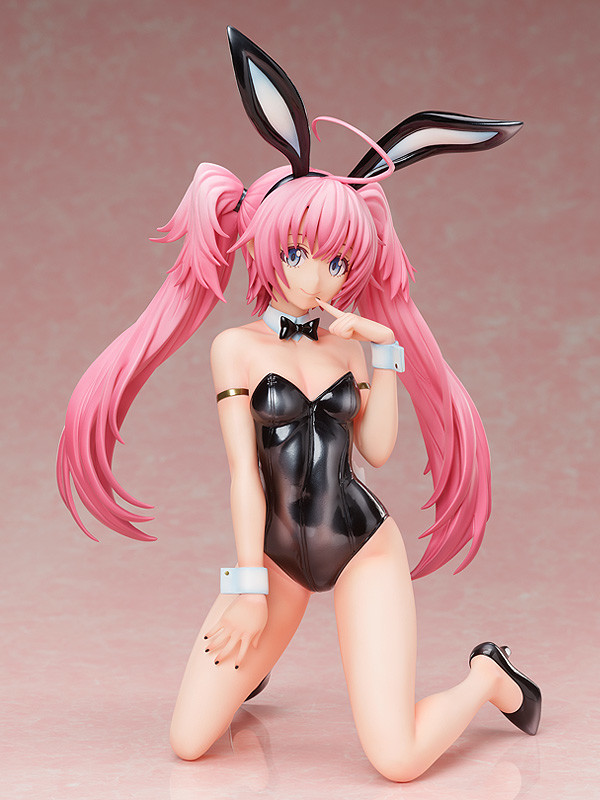 No Game No Life – Shiro – 1/7 – Yuu Kamiya Art Works (Good Smile Company)
So colorful. Maybe too colorful for my tastes actually. It has more colors than a rainbow. Also, I wouldn't put it on a shelf that is above eye level for obvious reasons. The price is on the steep end but given the high amount of details on this Shiro figure, I'd say it's worth it.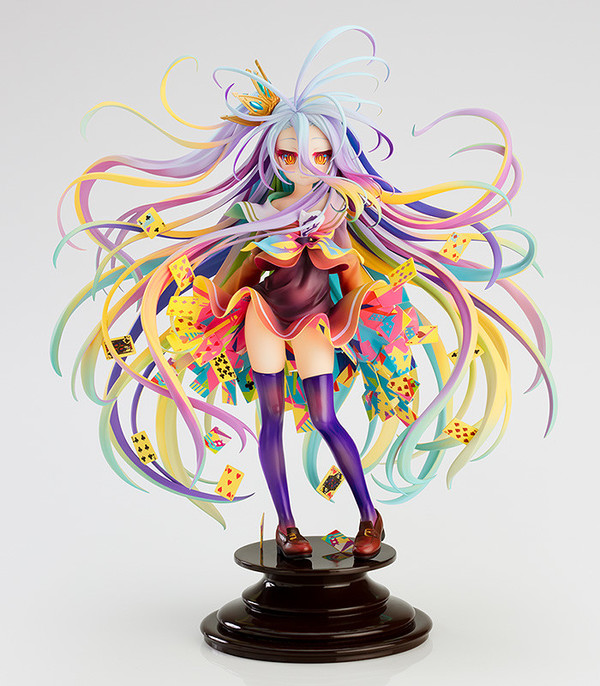 Fate/Grand Order – Martha – Summer Queens – 1/8 – Ruler (Our Treasure)
Looks like Our Treasure is thriving with its Summer Queen's line. If you want to order this one, just make sure you don't order the unpainted version especially if you're not in touch with your artistic side. If you have experience working on garage kits, then you can order the unpainted one which is a lot cheaper.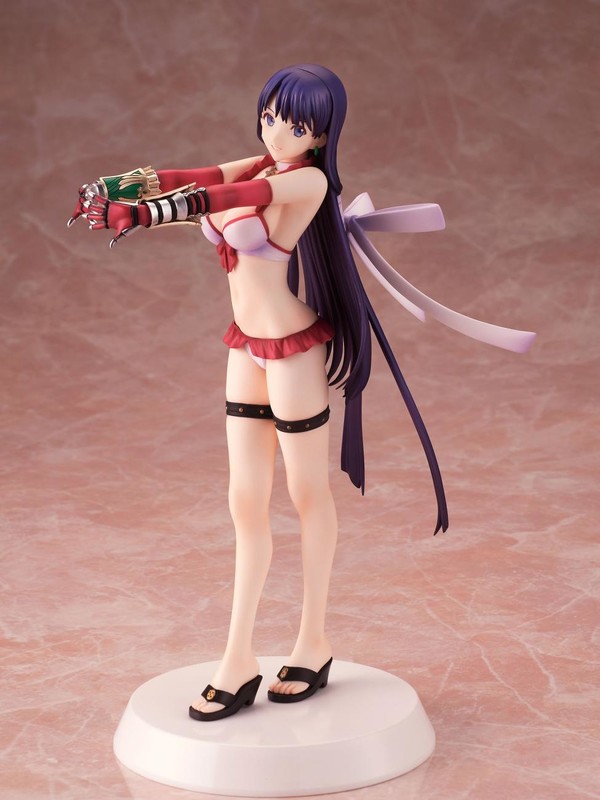 Hololive – Houshou Marine – 1/7 (Max Factory)
Hololive is all the rage so if you don't want to pay insane prices later, don't you dare miss this preorder. Even if you're living in your parent's basement right now, you can preorder her from a pay-later site. You have one year until she is released to get your act together. She is quite expensive even now but there's no doubt that her price can triple in the after-market.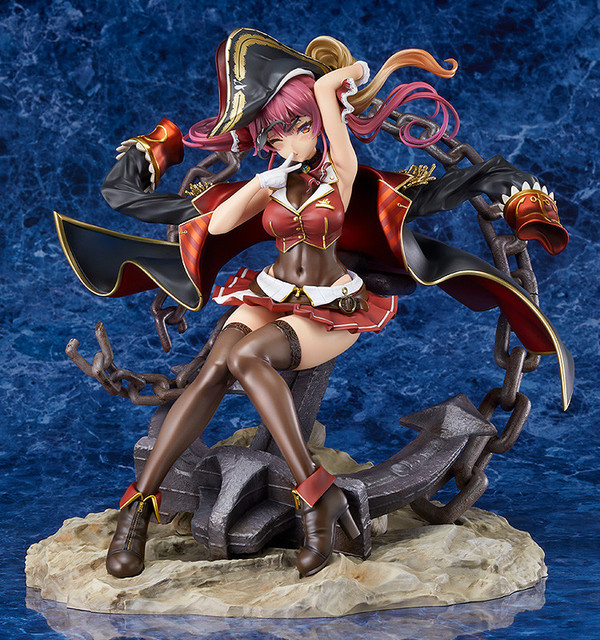 Touhou Lost Word – Konpaku Youmu – 1/8 (Good Smile Company)
It's not her first figure but this is easily going to be her best figure especially with Good Smile Company working on it. The details are really good. The only catch is she is already a small girl and this being a 1/8 scale means she is going to be tiny. In that sense, I'm not sure I can justify the high price tag unless you're a big fan of the Touhou franchise.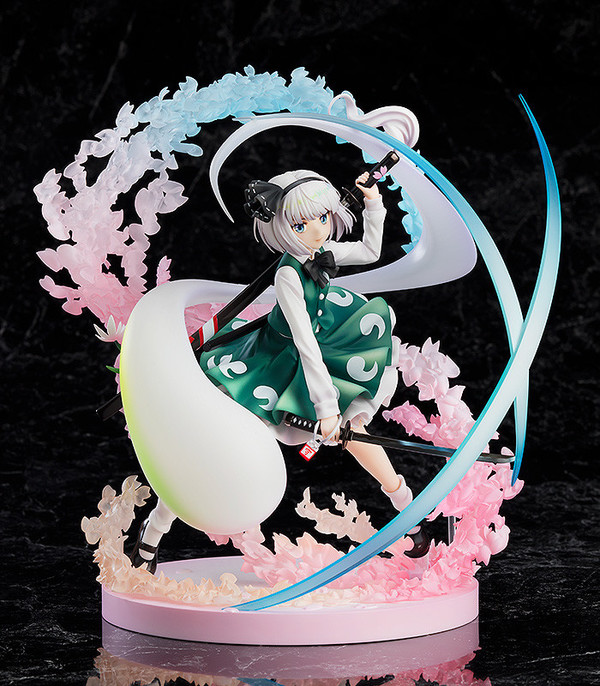 Vampire – Felicia – Bishoujo Statue – 1/7 (Kotobukiya)
If you're still a big fan of Darkstalkers, then preorder her. I'm not sure how good the fur parts would look in real life but it's looking good in the promo pics at least. If the furry parts turn out great then this could easily be one of the best figures of Felicia. And Kotobukiya's pricing is usually fair.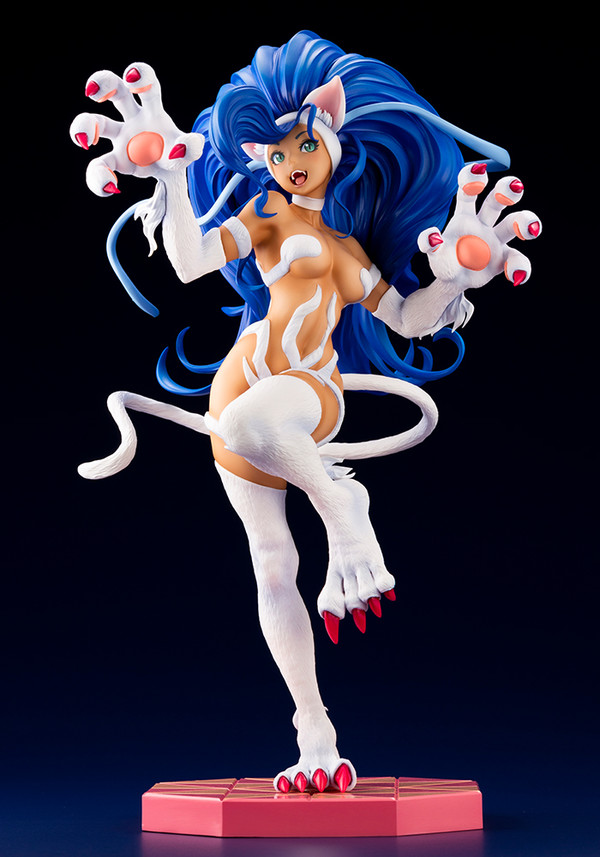 Nande Koko ni Sensei ga!? – Kojima Kana – 1/5.5 (Orca Toys) – Swimsuit Gravure_Style | Swimsuit Gravure_Style, Tan ver. | Swimsuit Gravure_Style, Adult Animal Color
It's from the manga which got anime shorts several seasons ago. They made three variations of the figure. Personally, I like the leopard print lingerie version but would have preferred it had the face and the smile of the regular swimsuit gravure version.
Also, the 1/5.5 scale might be a bit difficult to match with the more common 1/7 and 1/4 scales. If you have a shelf of 1/6 scales, I guess she'll fit in nicely.
Preorder here: Swimsuit Gravure Style | Tan Version | Adult Animal Color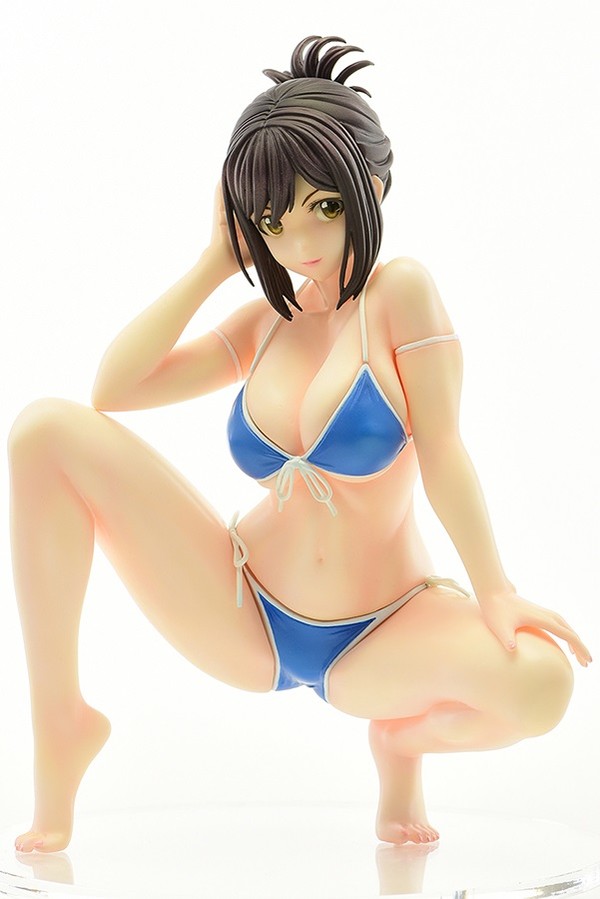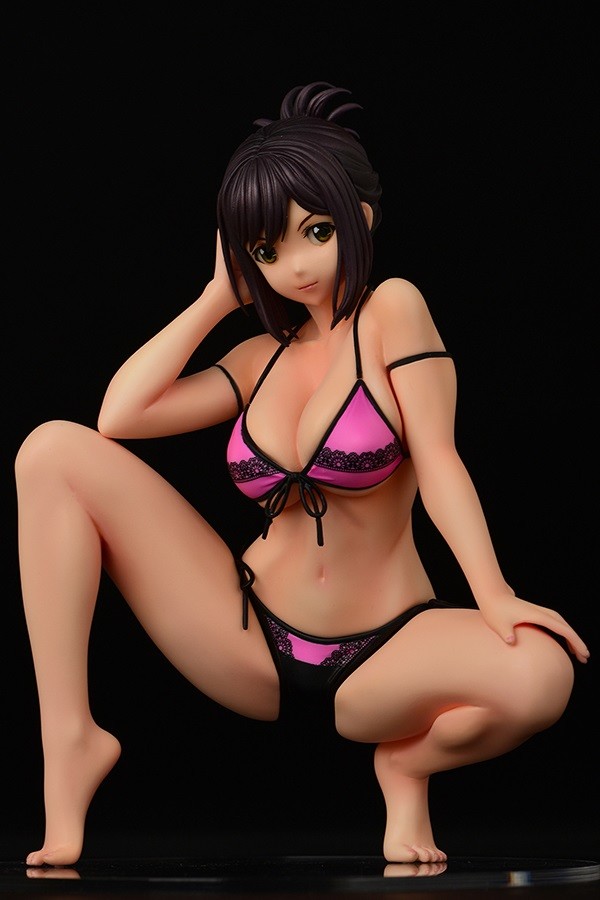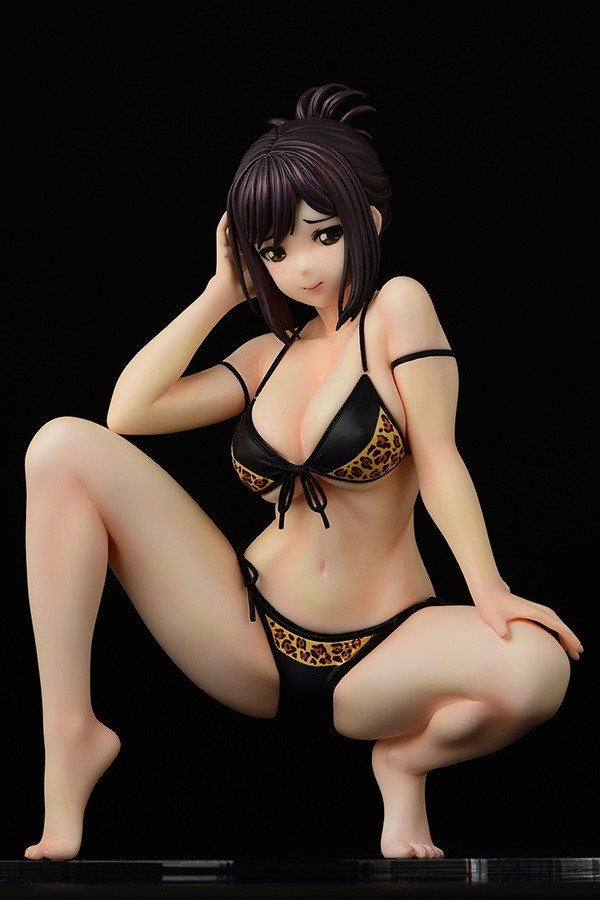 Senran Kagura NewWave G-Burst – Ryoubi and Ryouna – Gokubi Girls Slender Glamorous – 1/10 – Sailor Fuku Ver. (Proovy)
The 1/10 scale can be problematic because they're just too small. Proovy is also not a very good manufacturer though there's not really a lot of good options for a figure of these sisters.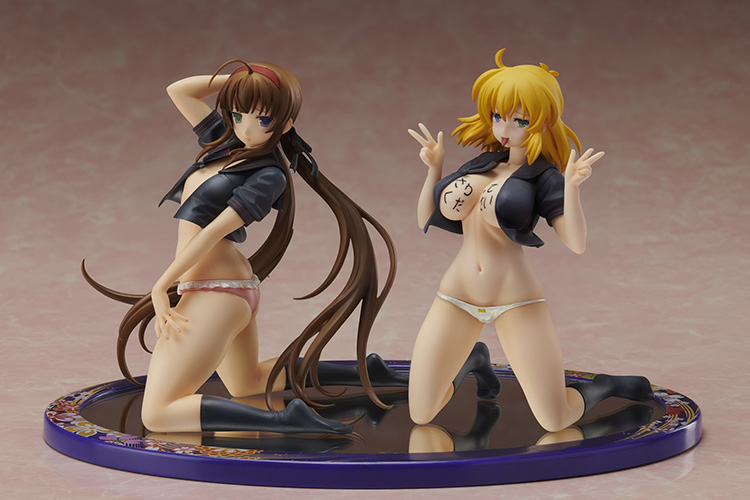 Senran Kagura NewWave G-Burst – Yomi – Gokubi Girls Glamorous – 1/10 – Jersey ver. (Proovy)
It's from the same line as the Senran Kagura figures above. The top is cast off. And this is also only a 1/10 scale. The price is on the cheap end but don't expect good quality. If you're a fan of the franchise, this is the only noteworthy figure of Yomi.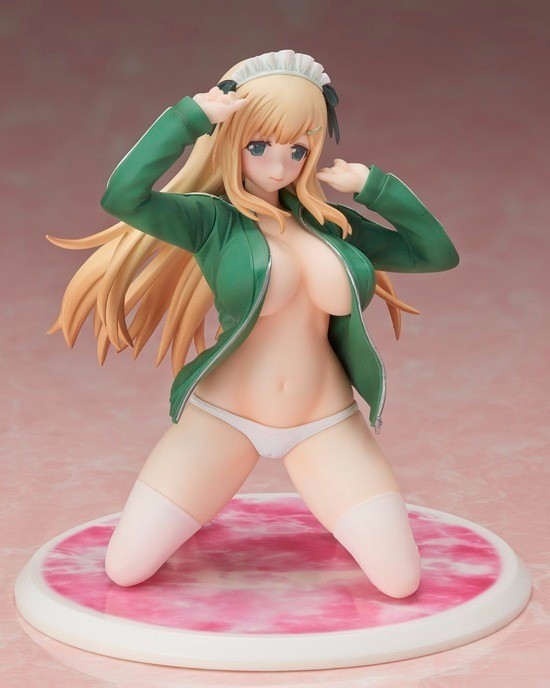 SoniComi (Super Sonico) – Sonico – 1/4.5 – Summer Vacation ver., Sun kissed (Orchid Seed)
Hopefully, the size of the 1/4.5 scale should not very different when placed beside the 1/4 scale figures. This is actually a suntanned variation of the same figure released earlier this year. The price is a steal because most figures of this size go for over ¥20k to upwards of ¥30k on preorder. You can get this one for only around ¥18,000 and it's Sonico to boot.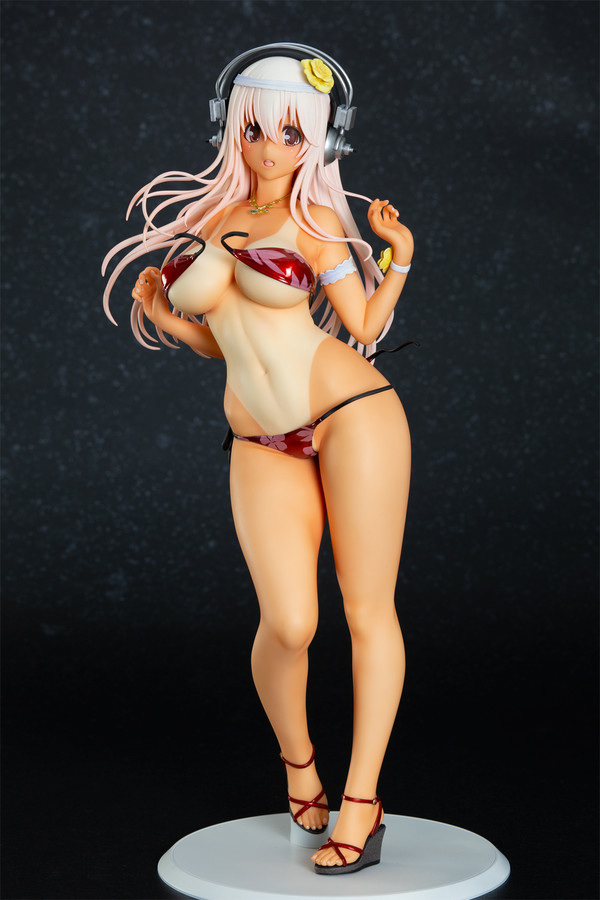 Bombergirl – Pine – 1/6 (Wing)
This is the third Bombergirl figure by Wing to go up for preorder and maybe they are planning to make figures for all characters of the franchise. I don't think the game has any following outside of Japan being an arcade game. It has been planned for localization as a pay-per-play title on the PC but I'm almost certain that type of monetization will not fare well with a global audience that is now so accustomed to free-to-play gacha games. Sure enough, the beta was canceled.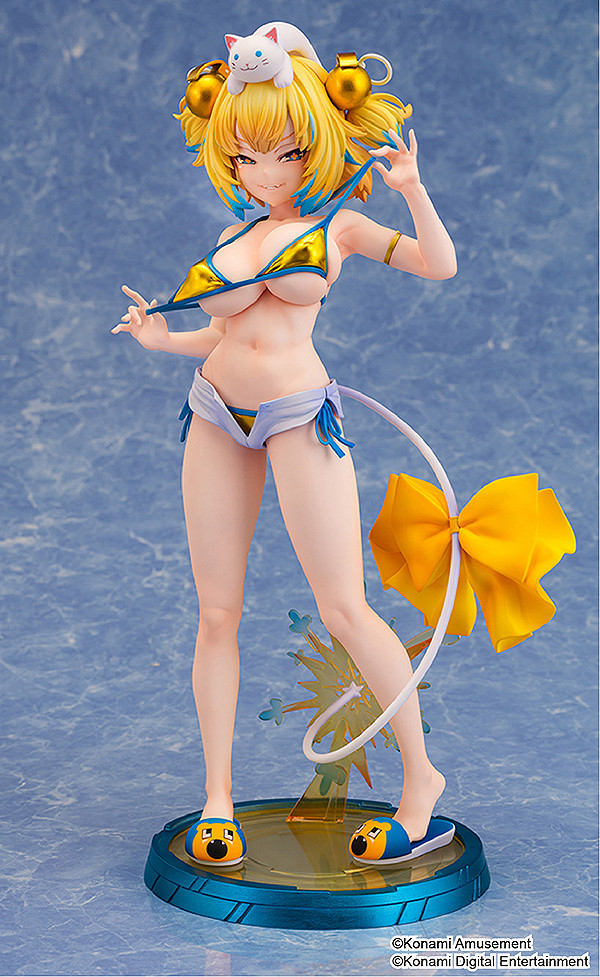 Original Character – Kan- Cover Girl Haruno Urara – 1/6 – Bihada Pink/Blue (Hanabatake to Bishoujo, Orca Toys)
Quality seems mediocre. Seems there is no interest in these figures so I'm wondering why it even got a rerelease.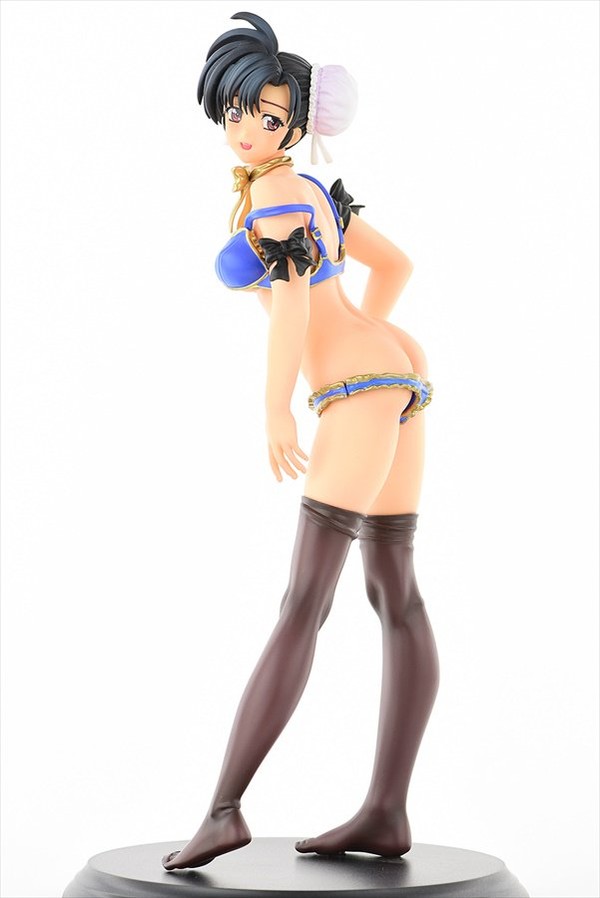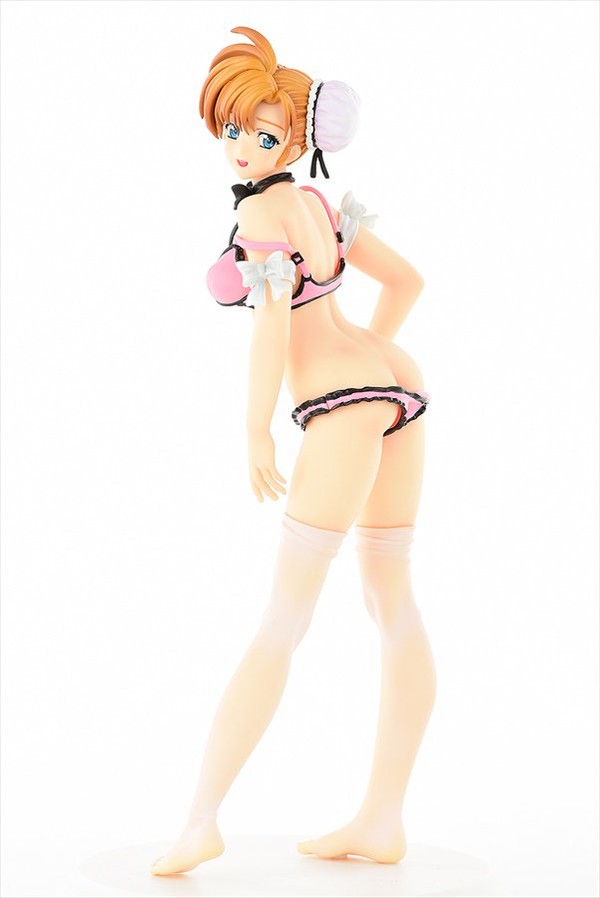 Niya – 1/7 (Ensou Toys)
I could not find any information about Ensou Toys apart from it being a Chinese figure manufacturer. The original character is based on artworks by TID. I really like his art style but the figure could be a bust. The quality of the dress looks poor. The figure is on the cheap side though at around ¥12,000. Still, I'm not sure you'll be getting your money's worth even at that price point. Take that advice with a grain of salt.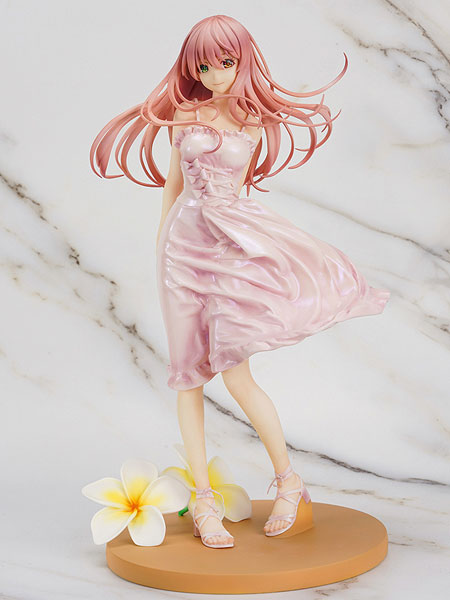 Gochuumon wa Usagi Desu ka?? – Kafuu Chino | Jouga Maya | Natsu Megumi – 1/7 – Summer Uniform (PLUM)
Combining this into a single entry for brevity's sake. These roundups often turn out longer than I want them to.
Plum is a decent manufacturer. These figures are actually a rerelease so if you missed the initial release, this is a good opportunity to get them at the preorder price.
Preorder here: Kafuu Chino | Jouga Maya | Natsu Megumi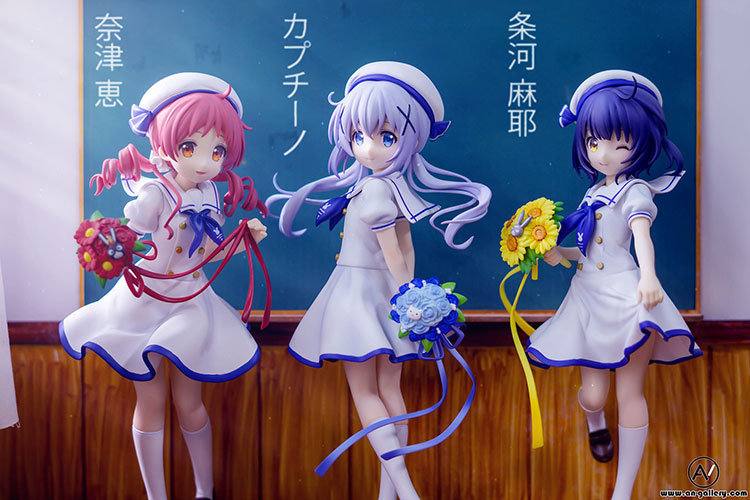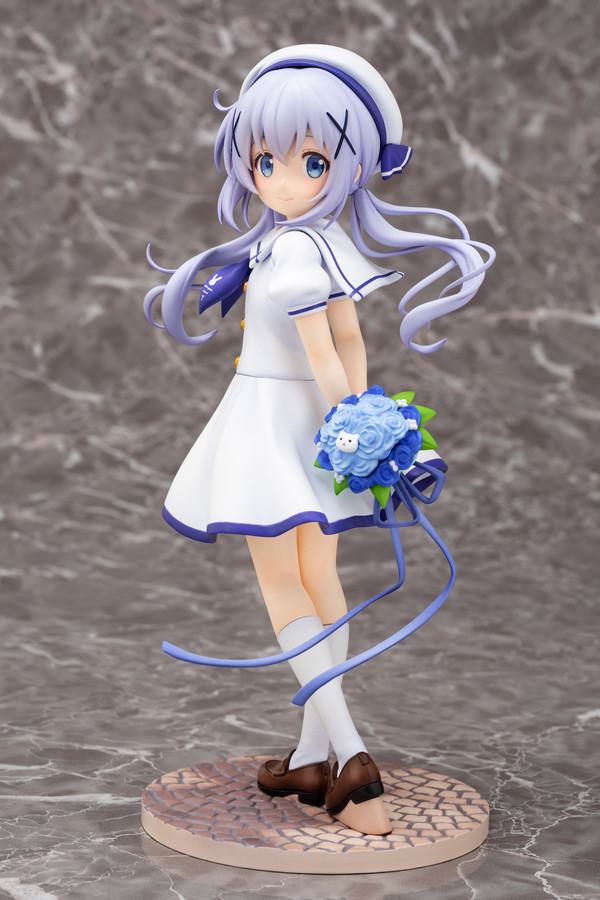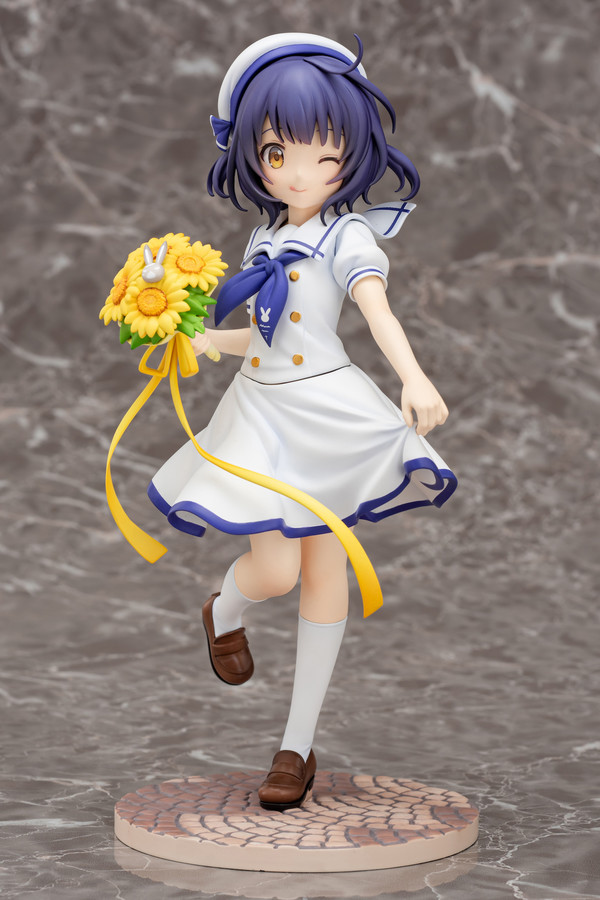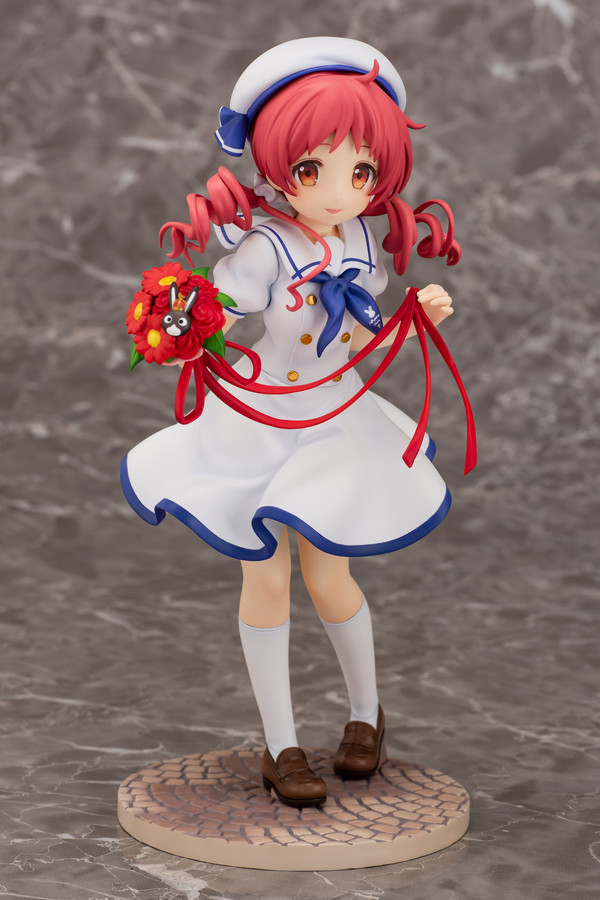 Senki Zesshou Symphogear G – Yukine Chris – 1/7 – Lovely Maid Style, [AQ] (Good Smile Company)
Price is alright and this could be one of the best figures of Chris Yukine. Come to think of it, there are not too many good figures of her. I mean there are the bunny figures. All good figures but they're basically just 4 color variations of the same figure. Apart from that, you have two mediocre figures from Bell Fine, one by Wing and another cute one by Good Smile Company.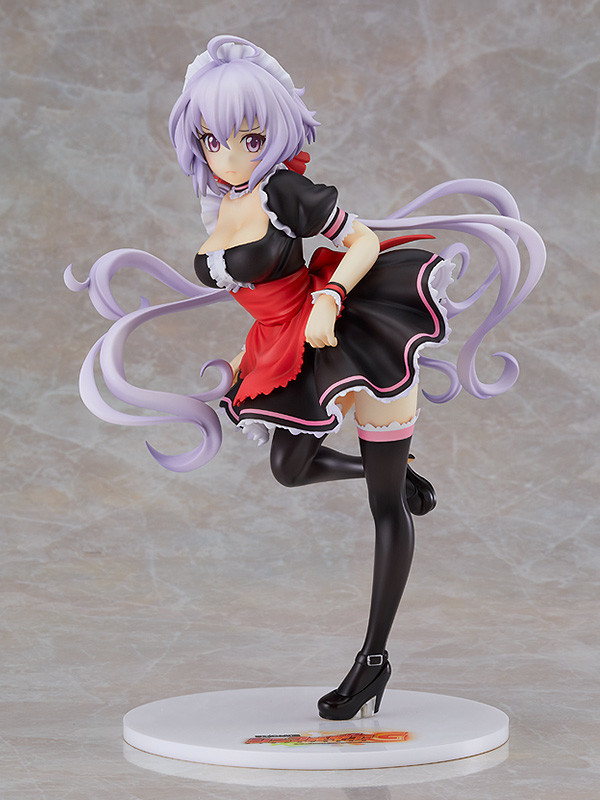 Kidou Senshi Gundam – Lalah Sune – Gundam Girls Generation (MegaHouse)
A not-so-popular character gets her own figure. That's always a win for fans. However, I do think the photos do not give this figure justice. MegaHouse is a good company but their promotional photos always lack that oomph. Maybe don't go with a plain white background?
My Little Pony – Vocaloid – Hatsune Miku – Bishoujo Statue – MikuWorldCollab – My Little Pony Bishoujo Series – 1/7 (Kotobukiya)
Never thought I'd get to say this, but Hatsune Miku as a pony works. Now I want to see Megurine Luka and even Sonico as a pony.
The paint job is looking really good and with the price being wallet-friendly, this is a recommended preorder. I can say that even when I hate the rest of the figures in the My Little Pony Bishoujo Series.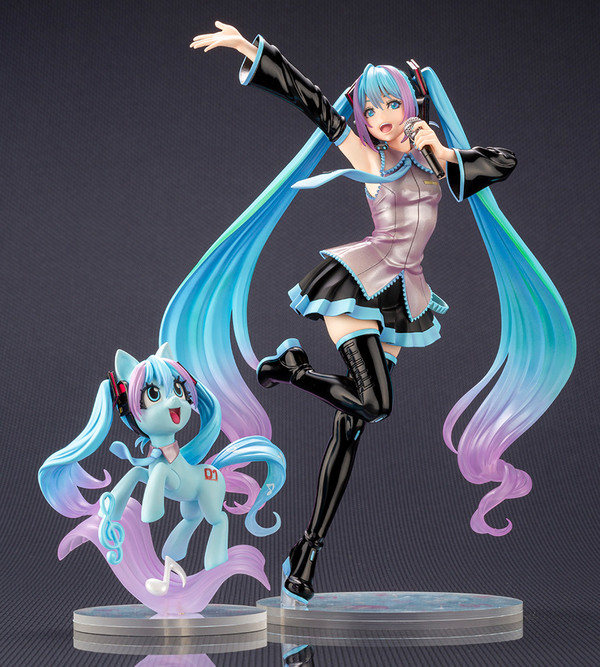 Fate/kaleid liner Prisma☆Illya: Prisma☆Phantasm – Illyasviel von Einzbern (Union Creative International Ltd)
There are a lot of better figures of Illya. Don't waste your money on Union Creative. Trust me. I already learned the hard way. The Berserker Illya figure by Kadokawa is a cool take on Illya and is something I would highly recommend.
I can already see the bland paint job on this one. But if you insist on wasting your money, the preorder link is below.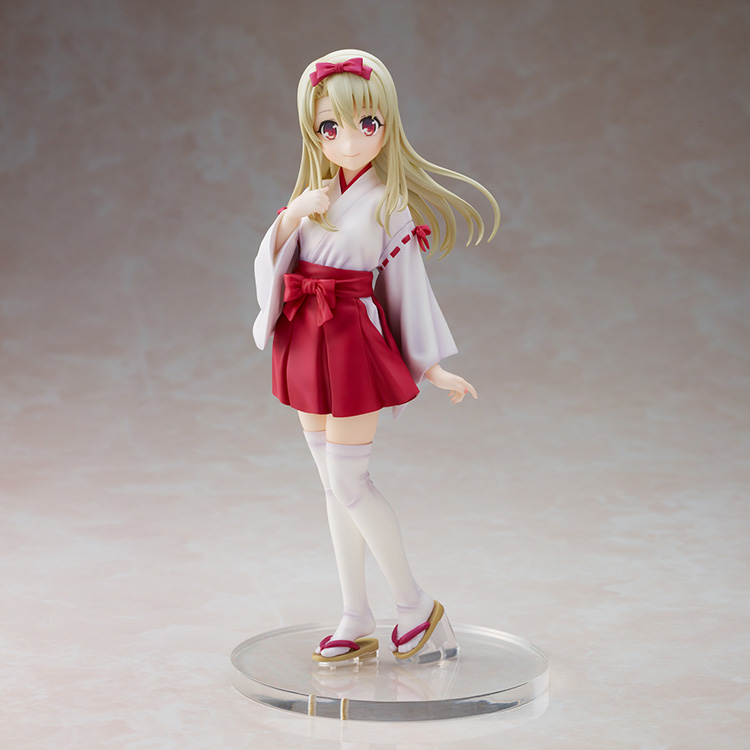 Original Character – Boku no Class no Gakkyuuiin-san (Union Creative International Ltd)
The look of the figure does vary slightly from the original artwork but it could just be because the figure is shot at a different angle. The colors seem to match. The paint on this one actually looks good. In fact, it looks great. Could this be a sign that tells us Union Creative has improved its quality because you normally see them with a flat paint finish rather than something like this that shows craftmanship on the paint job? The skeptic in me prevails though. For all we know, this could all be just Photoshop magic. I hope it isn't but I'm betting this level of detail cannot be seen on the final product. It's a shame especially because the pricing of this is on the steep side.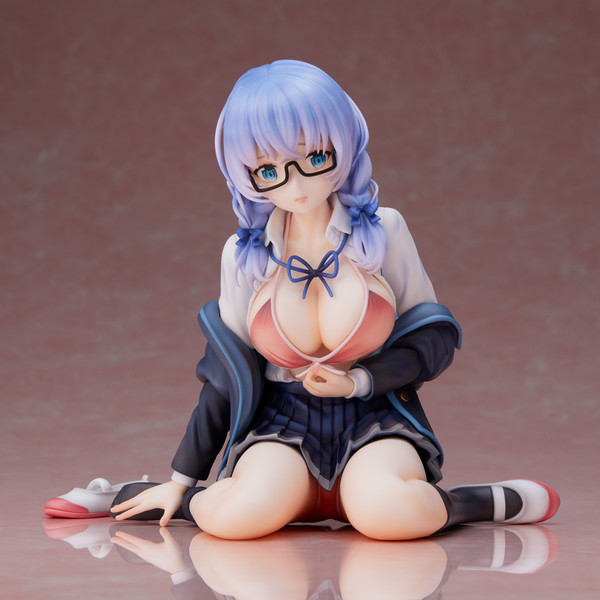 Otogi Frontier – Poose – 1/7 (Kaitendoh)
Otogi Frontier is a mobile RPG in Japan. I guess it doesn't have a global release. It's actually the first time I've heard of this game. Kaitendoh is mediocre too so you're not really missing out. If you want it, I would recommend waiting until it hits the aftermarket as the market price will likely tank just like most other Kaitendoh figures.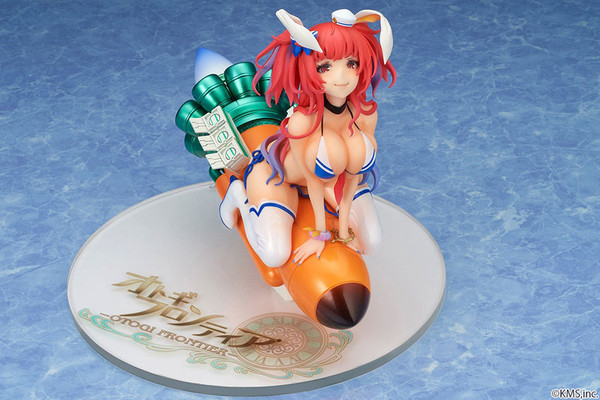 Mushoku Tensei ~Isekai Ittara Honki Dasu~ – Roxy Migurdia – 1/8 (Kotobukiya)
It's a bit pricier than what we're used to with Kotobukiya. I would say Emontoys' Roxy is the best one right now and she's still up for preorder. If you want something a little naughty, wait for Ques Q's Roxy.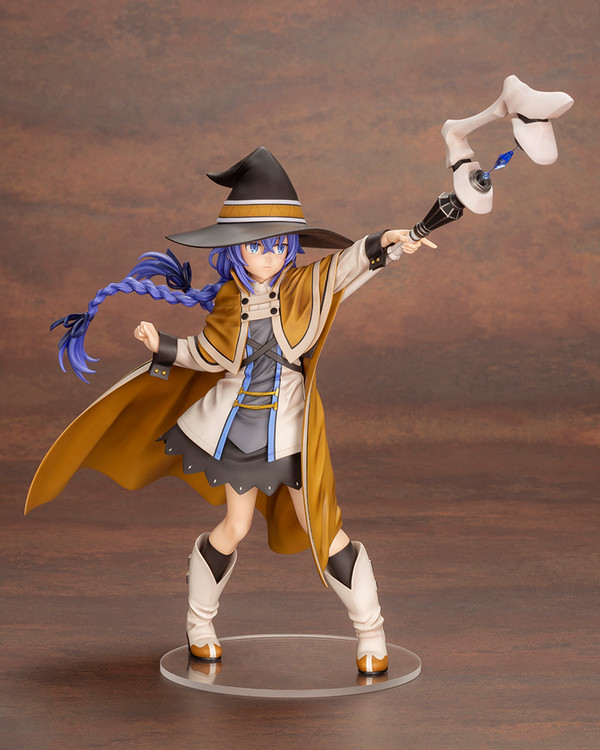 Original Character – Skytube – Dai-Yu – 1/6 – DX Ver., Pink | STD Ver., Pink (Alphamax)
This is actually a new color variant of an existing figure so if you prefer the other color versions, you can buy those pre-owned instead.
This figure has various interchangeable parts and the DX version comes with an extra chest part that is cast off. The price is steep but it seems fair considering it is a 1/6 scale that comes with a lot of alternate parts. On top of that, Alphamax is an excellent manufacturer so you're sure to get a quality figure.
Preorder here: STD Version | DX Version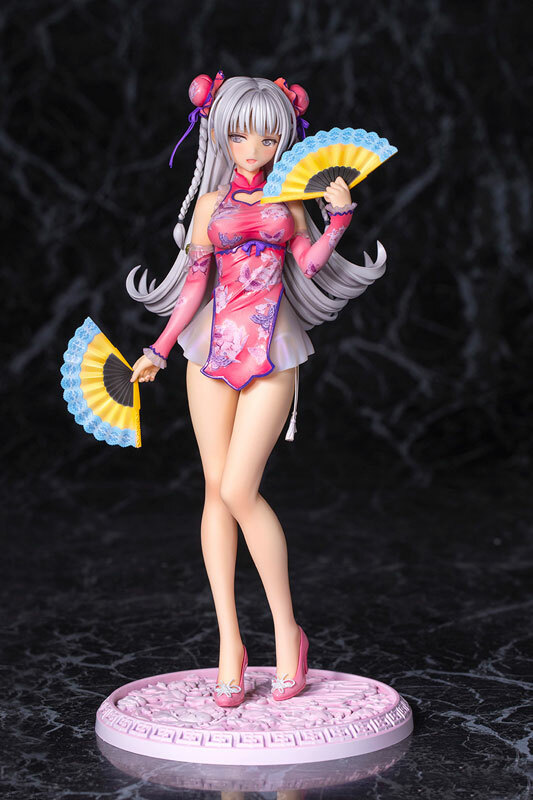 Minna no Oniku – Takagi Mikoto – 1/7 – Regular ver. | Black ver. (Q-Six)
This is based on the character by TNSK. Apparently, the backstory is she is a waitress who sells her body for money. This is a full cast-off figure available in a regular version and a black version. If you want to be original, go with the regular version. The Black version has a certain charm about it though.
Preorder here: Regular ver. | Black ver.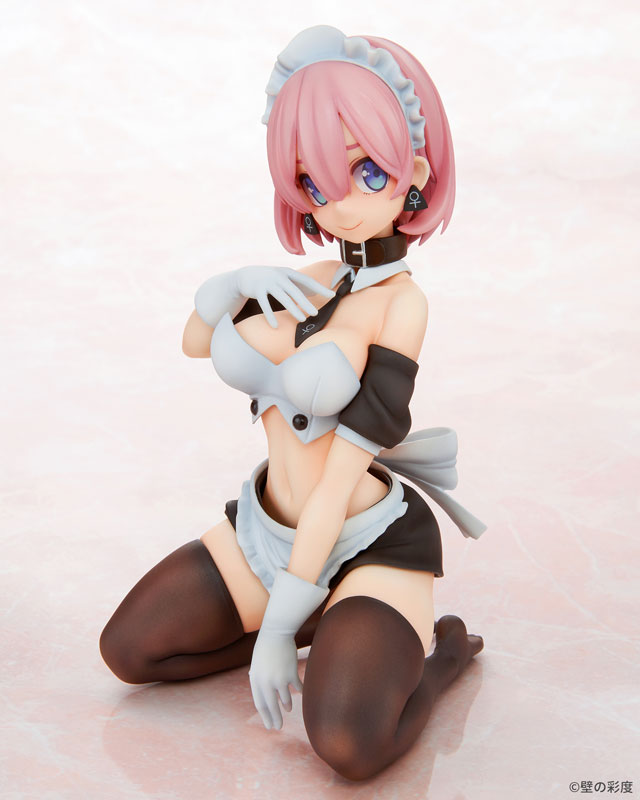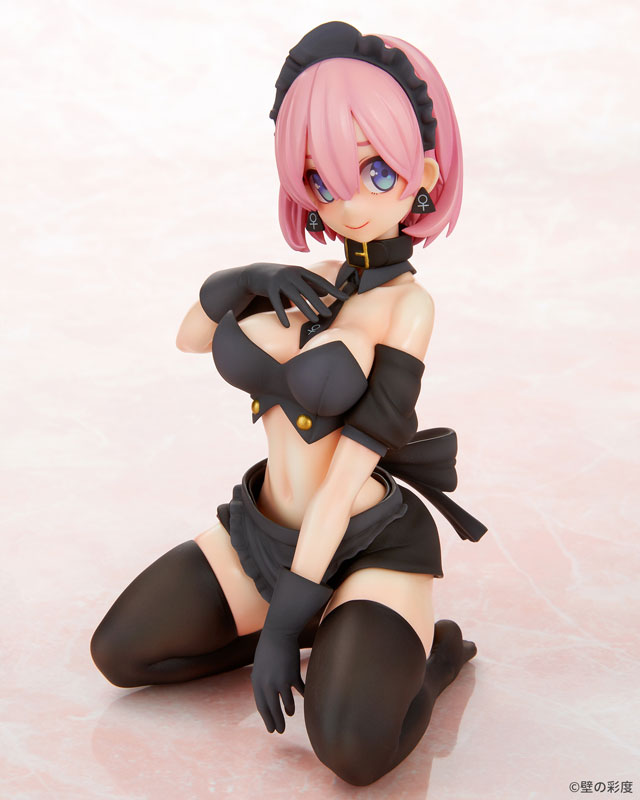 Mushroom Girls Series No.1 Benitengutake 1/1 (Reverse Studio)
I've always wanted to own a 1/1 scale figure. Get this and you can now flex that you own a 1/1 scale figure. Jokes aside, the figure looks well made though I am not familiar with the source material. I also do not have any information about the company making this. Looks like something you can put beside garden gnomes. Just keep it away from sunlight. If you have indoor succulents, I bet this would look good with them.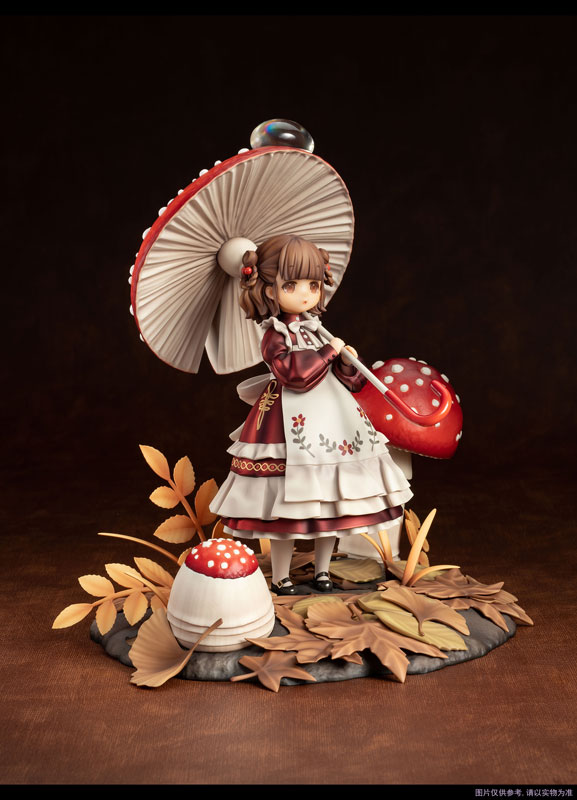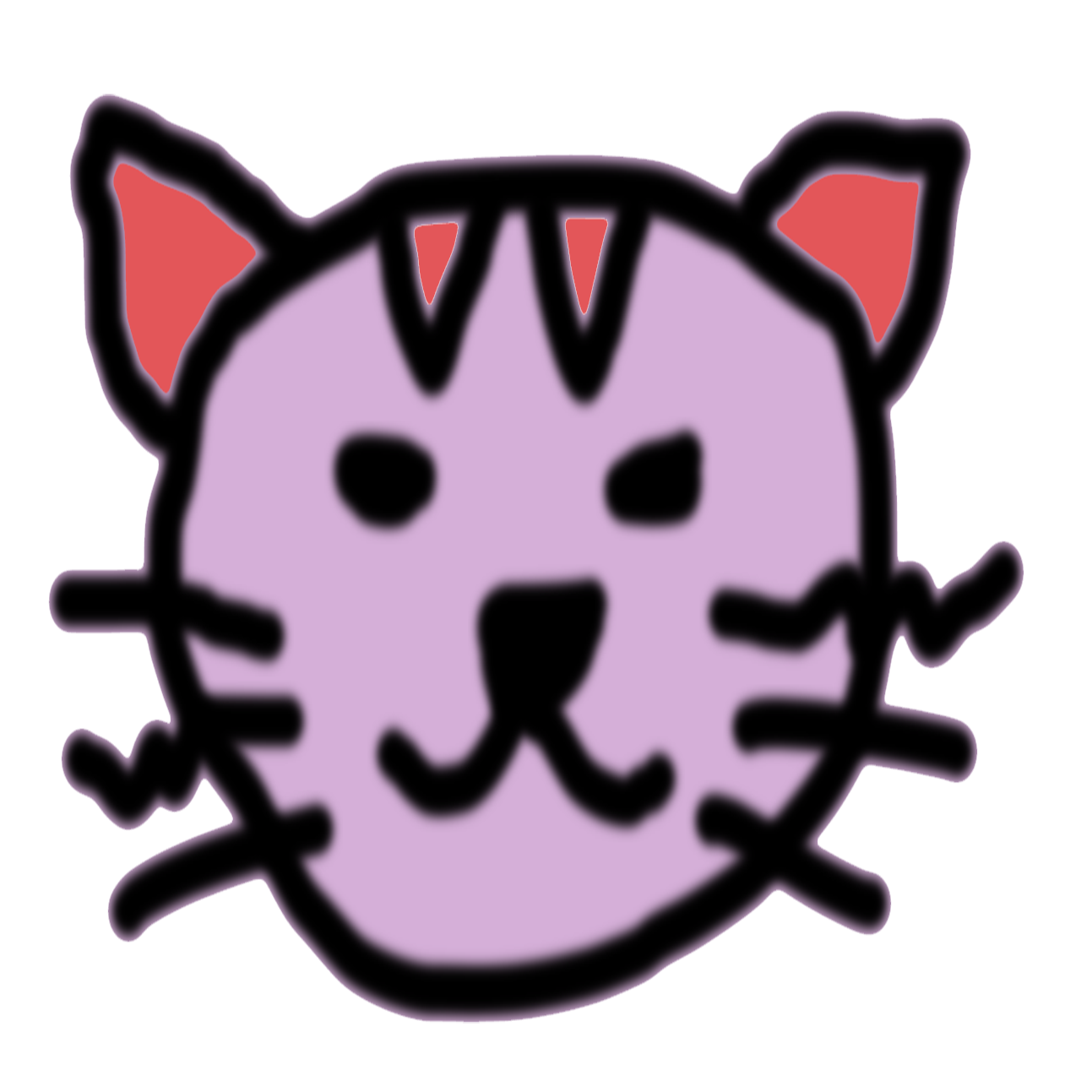 I started the NekoFigs blog in January 2021, 5 years after I've started collecting anime figures. It all started with one humble prize figure of Saber Lily which was bought on a whim. Now, I face the big problem of how to deal with over 200 empty boxes.