A bunch of new figures for pre-orders opened up recently. Let's take a look at some of them.
Azur Lane – Le Malin – 1/7 (Mimeyoi)
It's your loli destroyer from the Vichya Dominion. If you didn't get her in Azur Lane, here's your chance to get her in 1/7 scale. She is being made my MIMEYOI who has already released a few other Azur Lane figures. I cannot vouch for the quality of this one since I do not own any figures by MIMEYOI but it looks like a solid pre-order. She is available in 2 versions — with rigging and without rigging. Also, the Amiami exclusive comes with a bonus acrylic strap.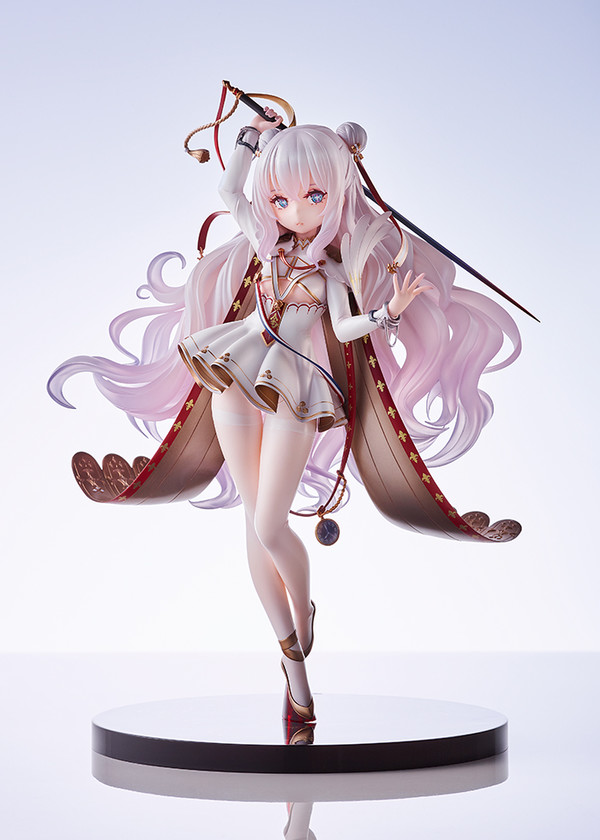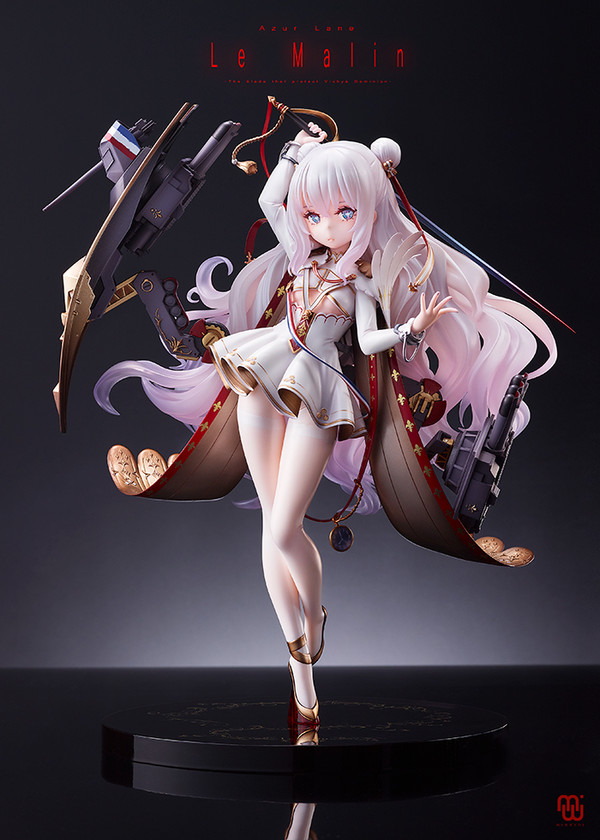 Azur Lane – Sirius – 1/7 – Azure Horizons Ver. (Alter)
Another one from Azur Lane. This time it's the busty and clumsy Royal Maid Sirius in her Azure Horizons skins. It's got a hefty price tag which is typical of Alter. I have a love-hate relationship with Alter due to their pricing so I'm still debating if I'll pre-order this one or not. And this might be a little too lewd for displaying in the living room.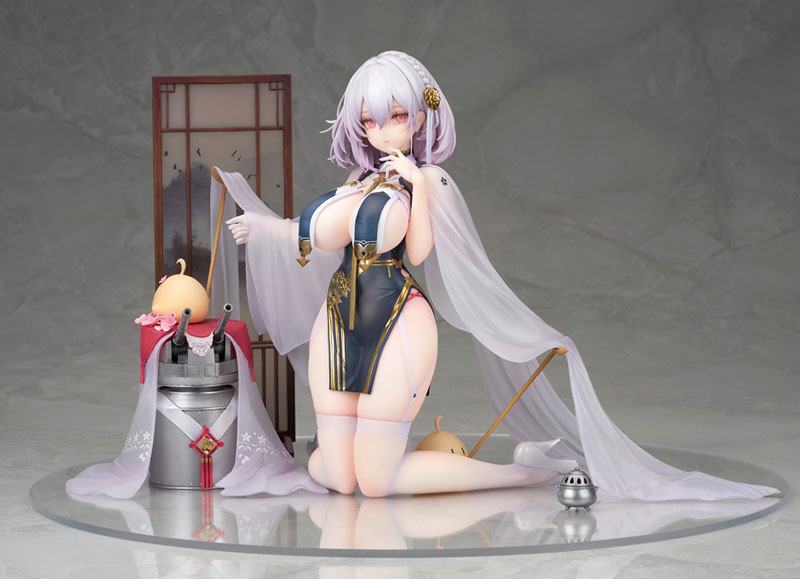 Re:Zero kara Hajimeru Isekai Seikatsu – Rem – Shibuya Scramble Figure – 1/7 – Crystal Dress Ver. (Alpha Satellite, eStream)
EStream surprises again with another gorgeous and extremely expensive figure of Rem now in her demon form. I hope you still have kidneys left to sell. Fair warning, while the figure has a great amount of detail, I've heard some horror stories where Estream figures arrive damaged.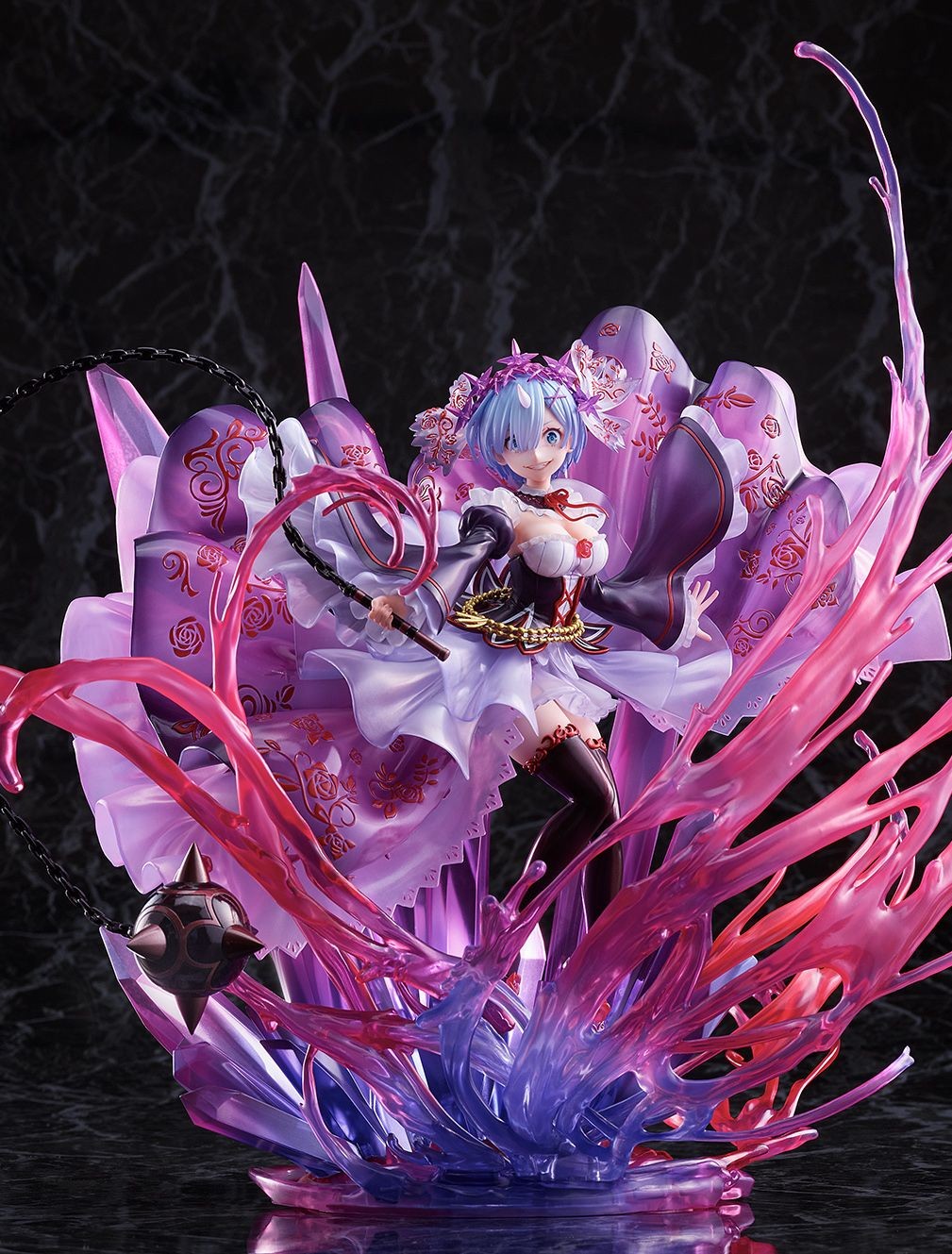 Girls Frontline – PA-15 – 1/6 – Larkspur's Allure (Phat Company)
Here's one from Girls Frontline — not a fan of the game but the figure looks great (lewd). You can get her in a blue and pink variant and they are priced the same. Phat Company has always been a hit or miss when it comes to quality so that's one thing to consider before pre-ordering.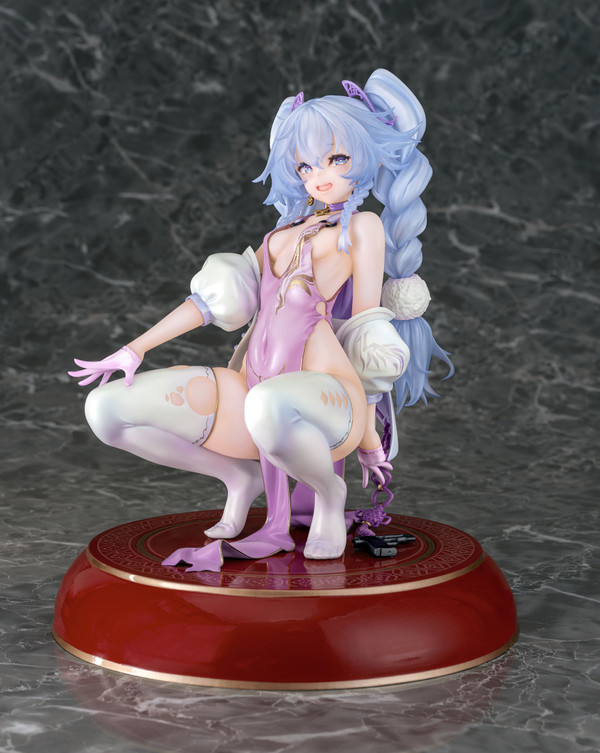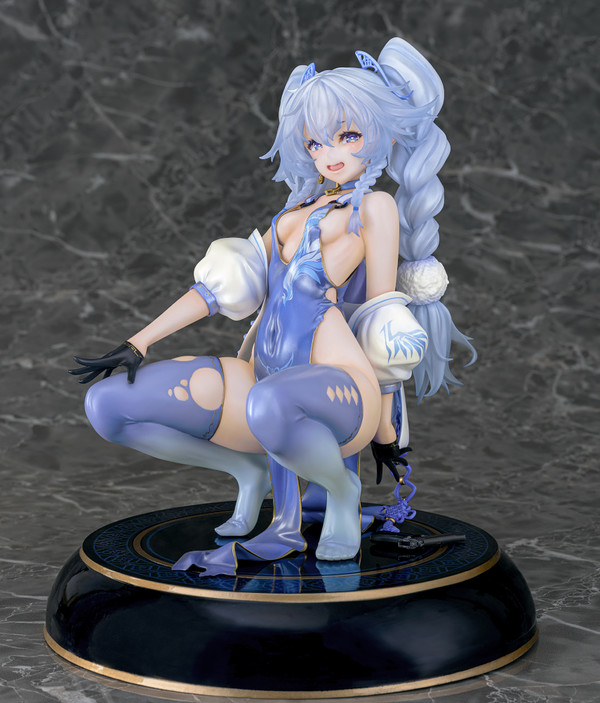 Arknights Lappland Promotion 2 Premium Ver. 1/7 (APEX)
You can't find this one on MFC as it is done by a Chinese manufacturer from a Chinese IP. I played a bit of Arknights myself but I didn't stick around for long. The base on this Lappland scale looks great but it is lacking in the color department.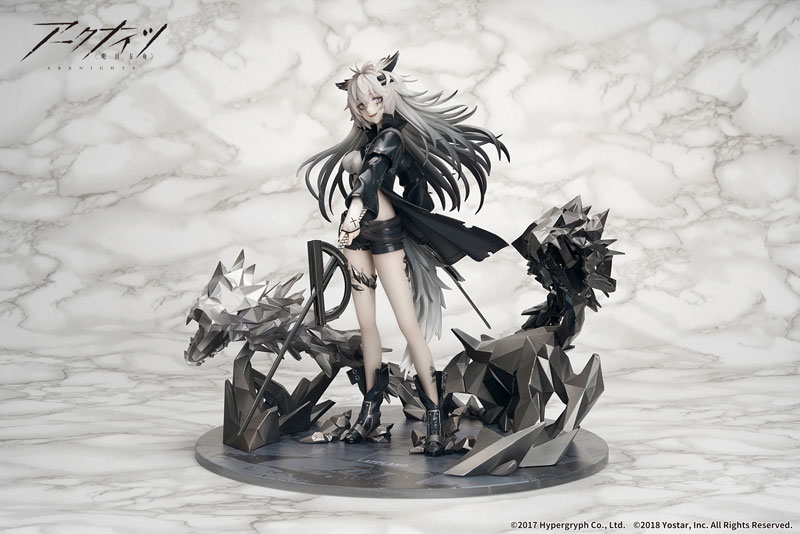 Fate/Grand Order – Scáthach-Skadi – 1/7 – Caster, Second Ascension (Ques Q)
Yet another FGO figure. This time around it's Caster Scáthach in her second ascension form. I think this one looks great though the price tag seems a little too steep for something simple.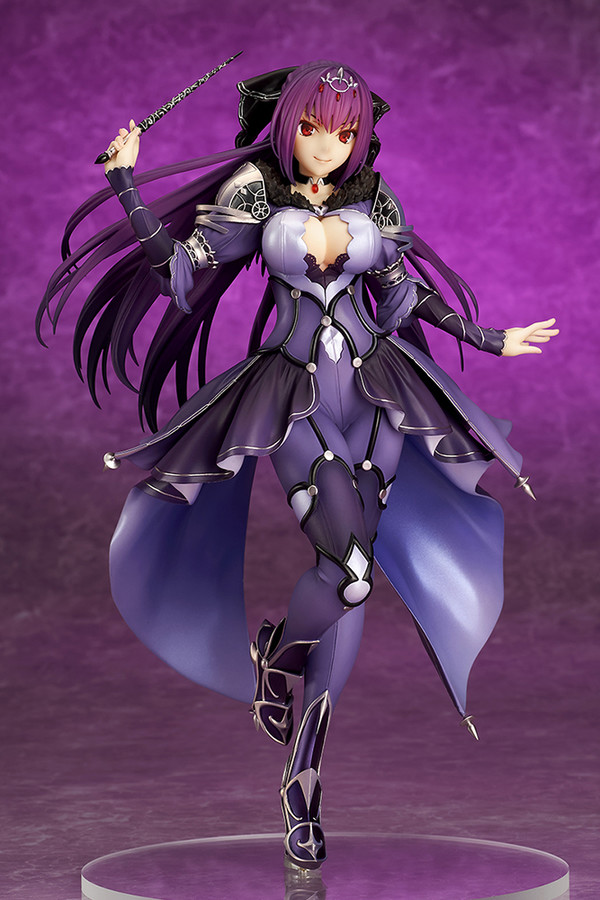 Nagato and Mutsu – Kantai Collection – Limited Half-Damage Ver. (Ques Q)
Still have love for Kancolle? This was supposed to be a WonFes exclusive which is now being opened for pre-order as WonFes 2021 is cancelled. Frankly, despite being dubbed as limited and exclusive, these two just seem underwhelming and I'm not just saying that because I've had a falling out with Kancolle. Also, they are non-scale.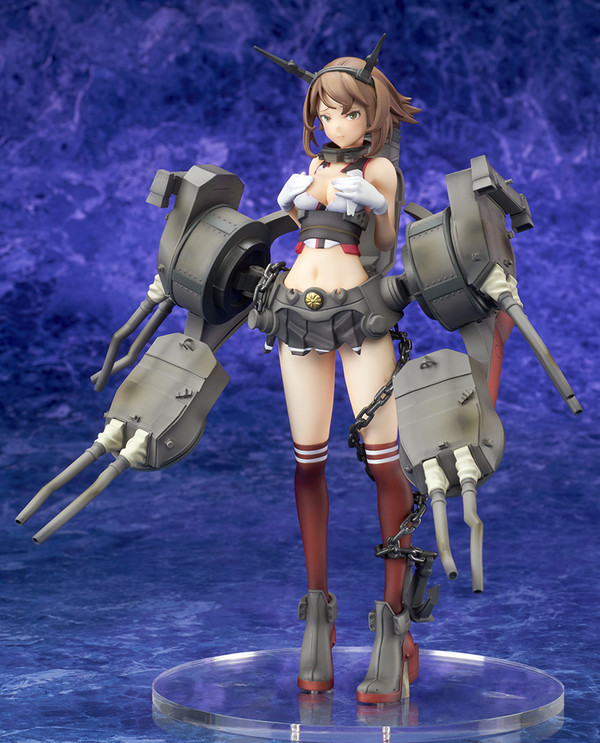 Aoki Hagane no Arpeggio: Ars Nova – Takao – 1/8 – Sailor Ver. (Ques Q)
If you love ship girls, this might be an even better pre-order compared to the Nagato and Mutsu above. It's only 1/8 scale though.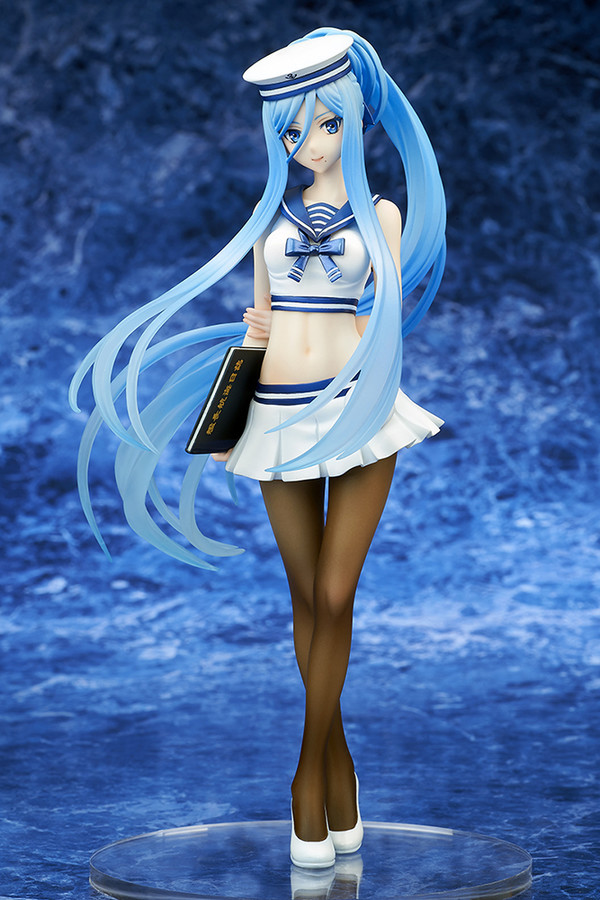 Re:Zero kara Hajimeru Isekai Seikatsu – Ram – F:Nex – 1/7 – China Dress Ver. (FuRyu)
With Rem indefinitely sidelined from the anime, Ram is getting more screen time. Then again Rem still got her China Dress figure first. Nonetheless, we're thankful Ram still gets some love on this one.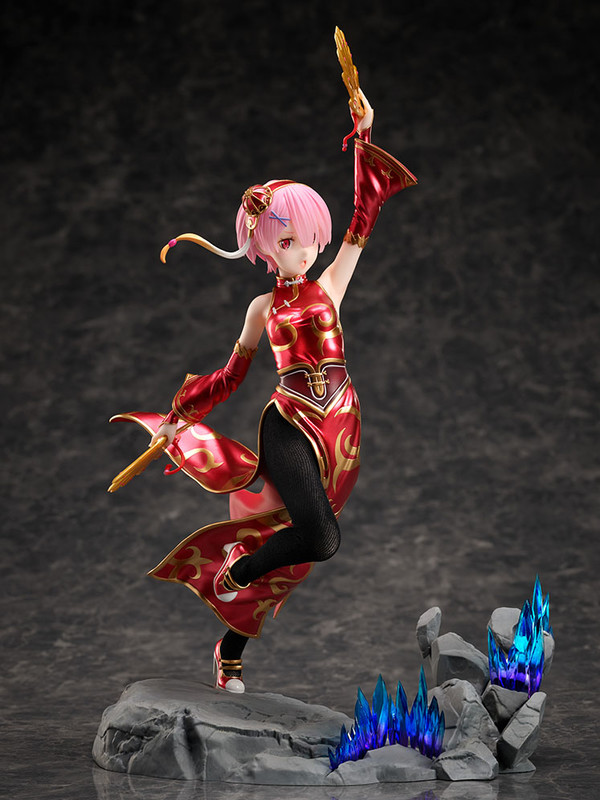 Fate/kaleid liner PRISMA☆ILLYA 3rei!! – Illyasviel von Einzbern – 1/7 – Prisma Racing ver. (Plusone, Stronger)
Lolicons rejoice as here comes another figure of Illya. This one has some great level of detail. It costs an arm and a leg though.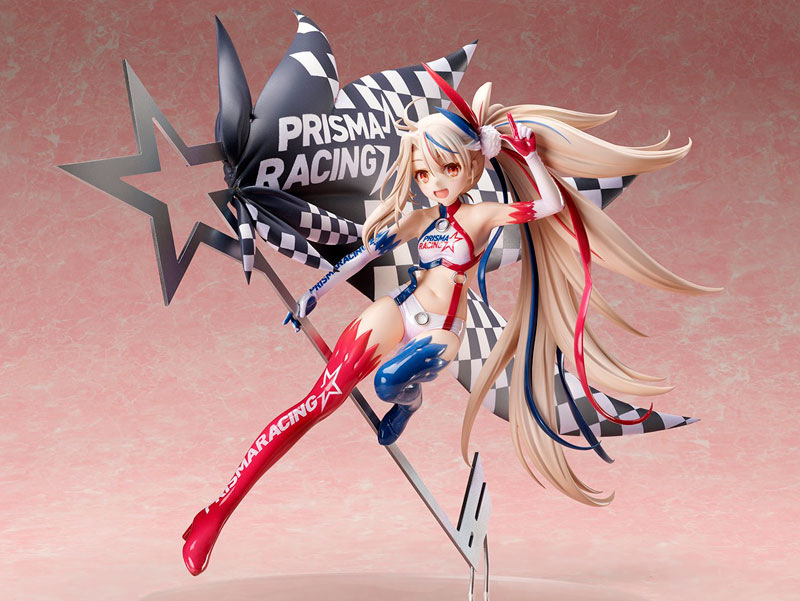 Nekopara – Azuki – 1/7 – Race Queen ver. (Nekoyome)
This is the first figure pre-order were seeing from this company so we have no idea as to what level of quality it produces. Pre-order at your own risk. The pre-order price is relatively cheap at only around ¥12,000. Another interesting tidbit is that this is a partial cast-off — meaning you can remove the vest and the skirt.
EDIT: I did some digging into Nekoyome and it looks like they are directly affiliated with NekoWorks, the creators of NekoPara. Still, that's not guarantee that they will make a good quality figure. We'll just have to wait and see.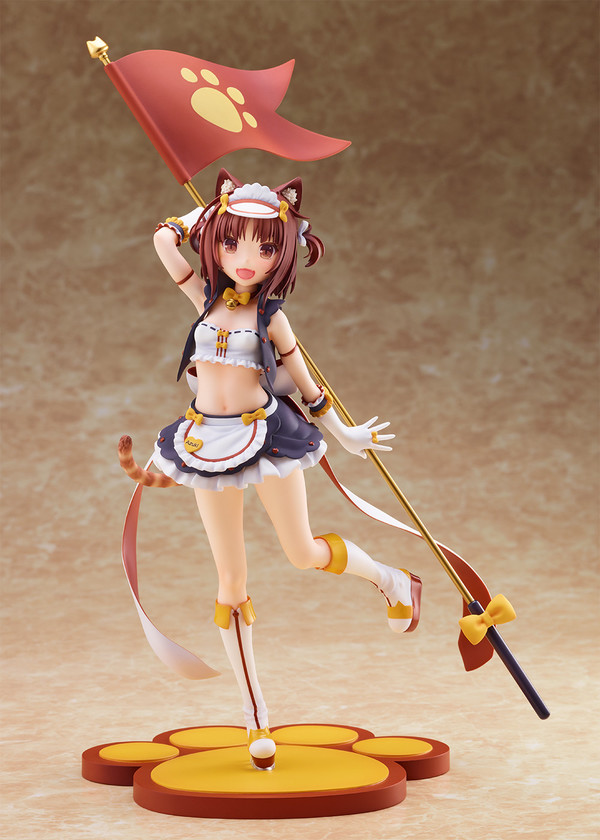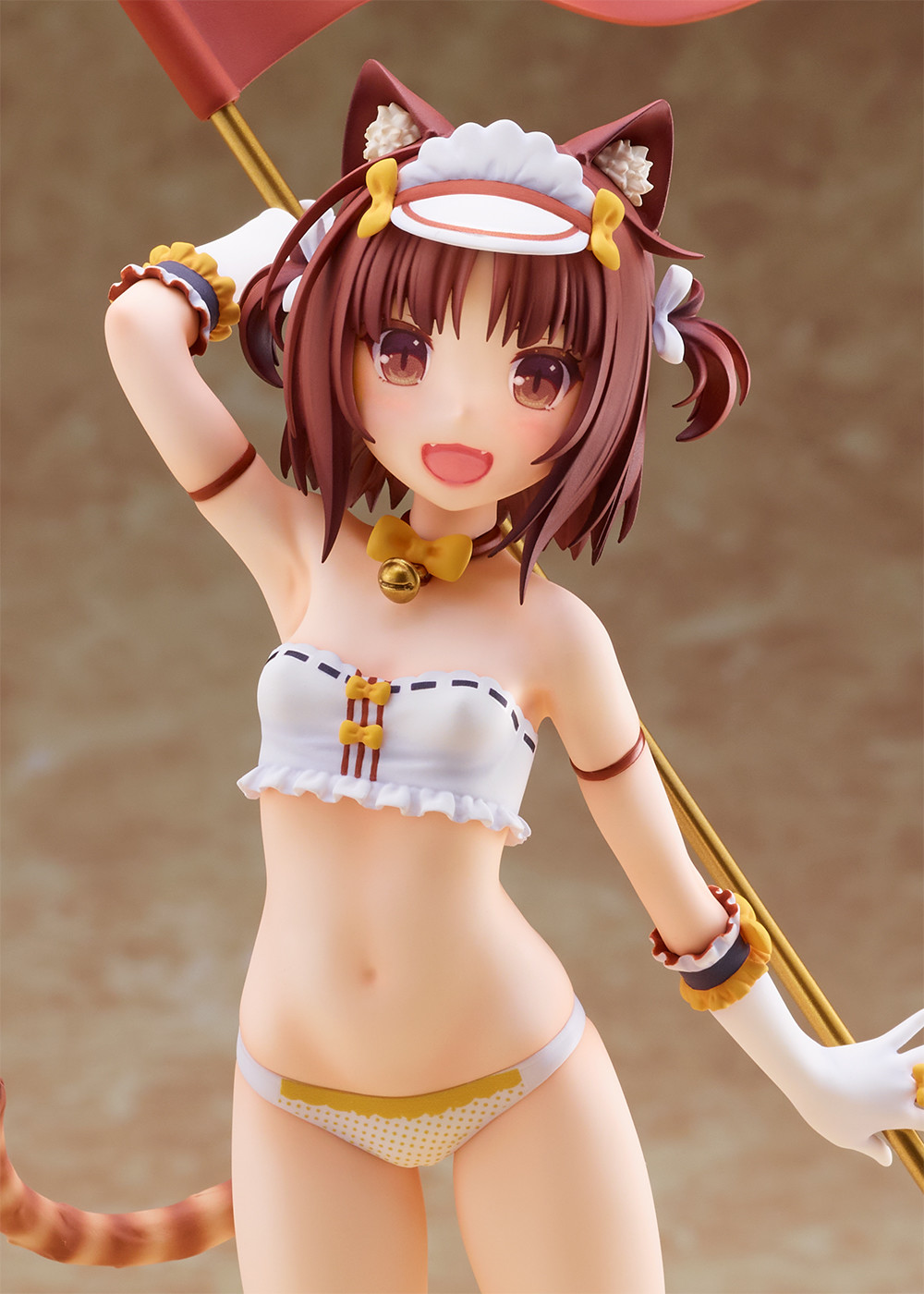 Sylphiette and Roxy Migurdia – Mushoku Tensei ~Isekai Ittara Honki Dasu~ – F:Nex – 1/7 (FuRyu)
These are 2 separate figures for this new anime this season. All I can say that the anime is interesting but these figures not so much. Roxy has more detail but Sylphiette is just… meh. Hard pass on this for me. Though I am considering getting a Roxy figure, the current pre-orders by Furyu and Chara-ani doesn't seem up to par.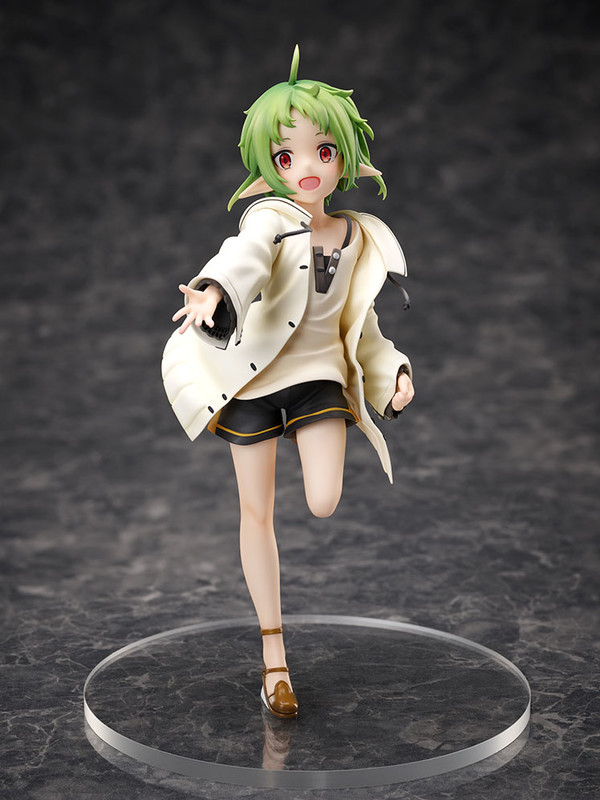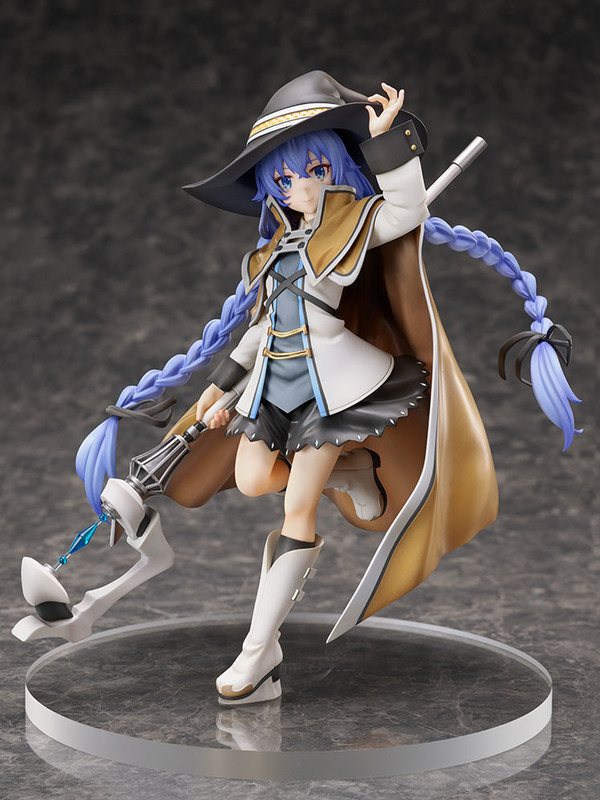 Mushoku Tensei ~Isekai Ittara Honki Dasu~ – Eris Boreas Greyrat (Union Creative International Ltd)
And here's another one from the same series. Still looks pretty plain and underwhelming but a tad better than Sylphiette and Roxy. I don't think Eris has made an appearance in the anime as of this writing but if you've read the manga, you know she'll most likely make her appearance in the next episode.
Ore dake Haireru Kakushi Dungeon – Emma Brightness – F:Nex – 1/7 (FuRyu)
I'm having a blast reading the manga for this one and I already told myself I am definitely getting a figure of Emma but something just feels off. I don't really have an armpit fetish. Frankly, I think they could have done with a better pose. Currently, there are no other figures for Emma lined up so I'm holding my breath on this one.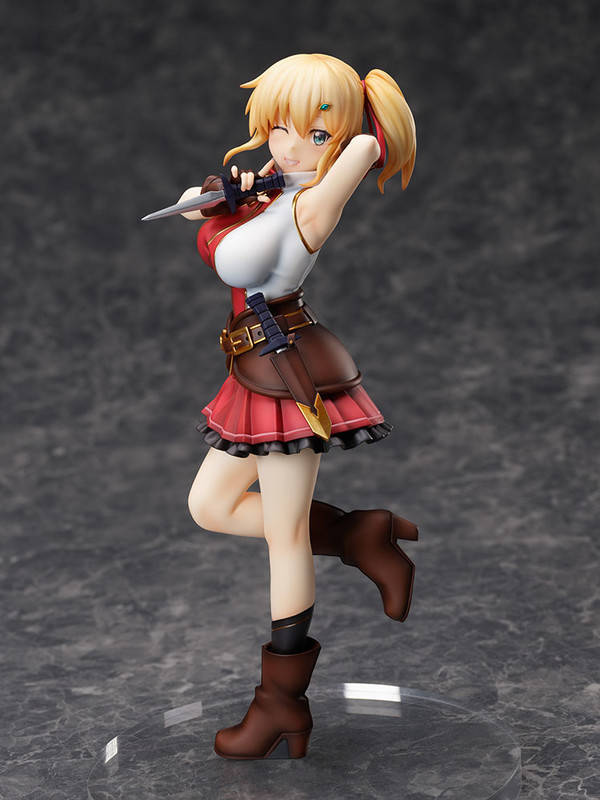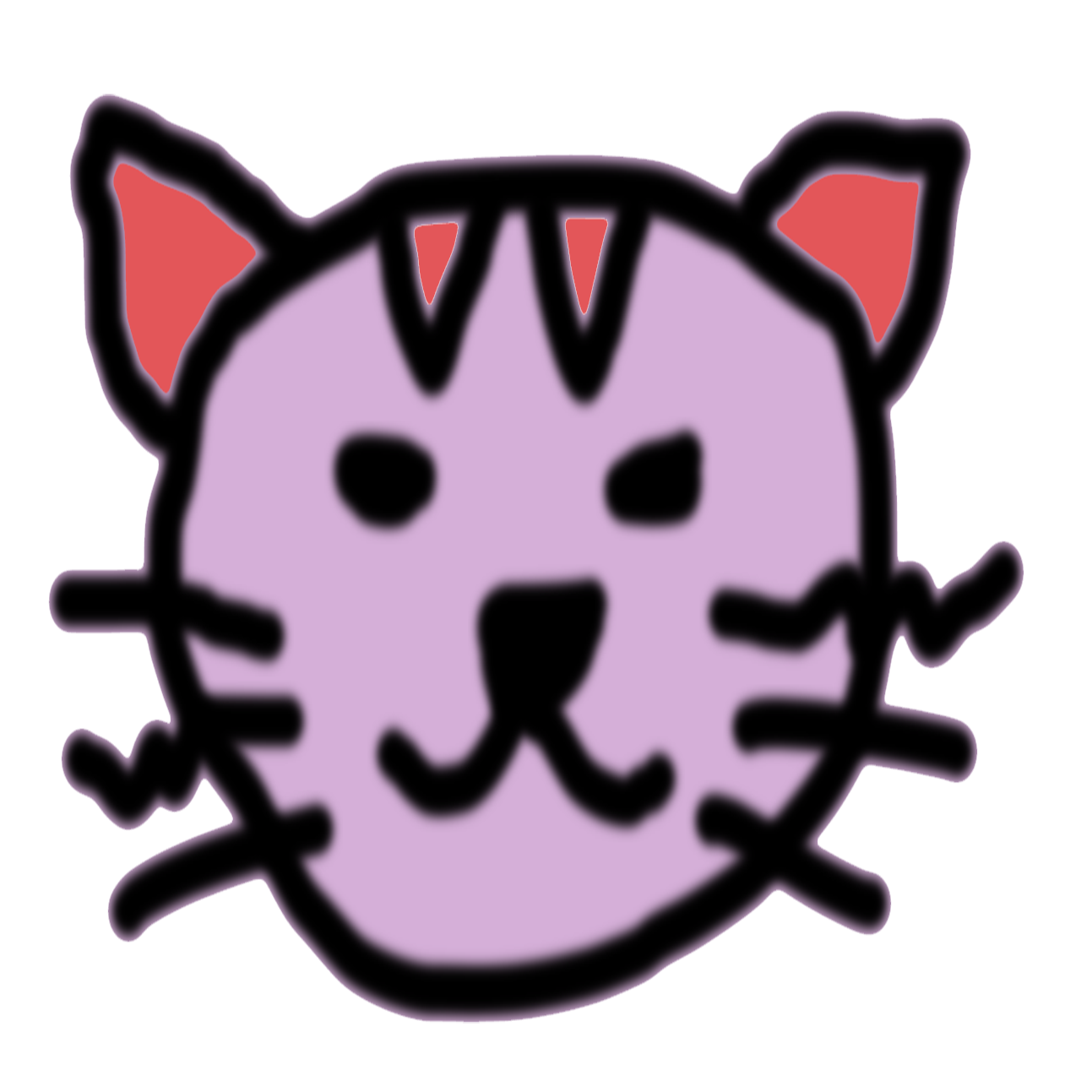 I started the NekoFigs blog in January 2021, 5 years after I've started collecting anime figures. It all started with one humble prize figure of Saber Lily which was bought on a whim. Now, I face the big problem of how to deal with over 200 empty boxes.