I wanted the content of the blog to be more current so I'm implementing this change to the pre-order roundups that I do. Instead of waiting for a long time to publish. I will post them early marked as WIP (work in progress) and I'll just update it as new figures open for preorders.
Overlord IV – Albedo – KDcolle – 1/7 – Wing Ver., Museum Collection (Kadokawa)
This is not a prototype. Apparently, Kadokawa had the brilliant idea of re-releasing their Albedo figure, but this time around, it is unpainted. Granted, it is a tad cheaper than the initial painted release and it's not totally unpainted, but what the f Kadokawa? Just because you slap "limited" or "exclusive" to the name doesn't make it better. I can only speak for myself but this is such a load of bull. This is good news for anyone building an Overlord museum though. /s
You would normally see me fawning over any Albedo figure but this has got to be a new low for any figure manufacturer (except B'Full, Pulcha, and their cohorts).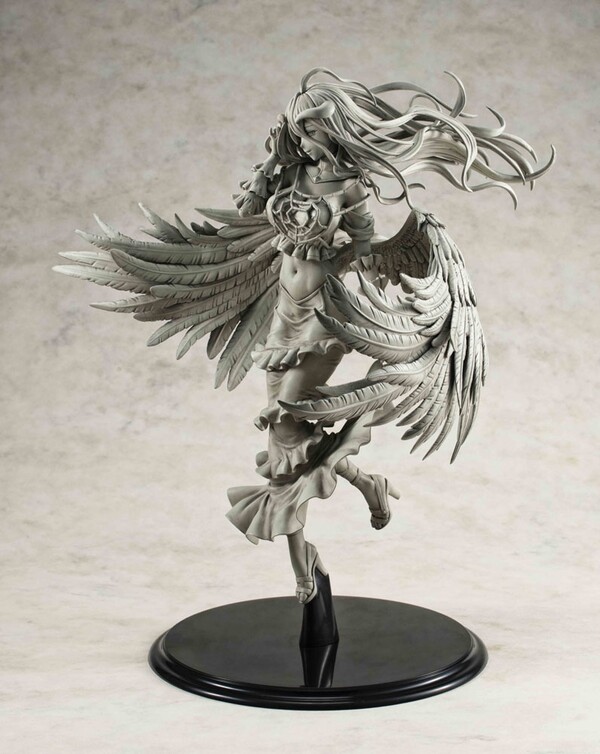 Many users are already having a blast in MFC's comments section.
lmfao selling an unpainted version for 22k yen…this hobby is such a joke
wait so theyre literally selling an unpainted figure as a finished product?! sorry not sorry but if you buy that youre a clown :o/
wow love the paint job on her
22k for an UNPAINTED VARIANT? we've reached the endtimes
Fate/Grand Order – BB – 1/8 – Mooncancer, Nangoku Komugiiro Ver. (Alter)
Who wants some yummy chocolate BB? Better fork over ¥28,000. This looks really good but I flinched when I saw the size of the cape and the hair. I am already out of figure real estate space as is. It looks like she, by herself, can take over one detolf level. She's only a 1/8 scale but she's huge.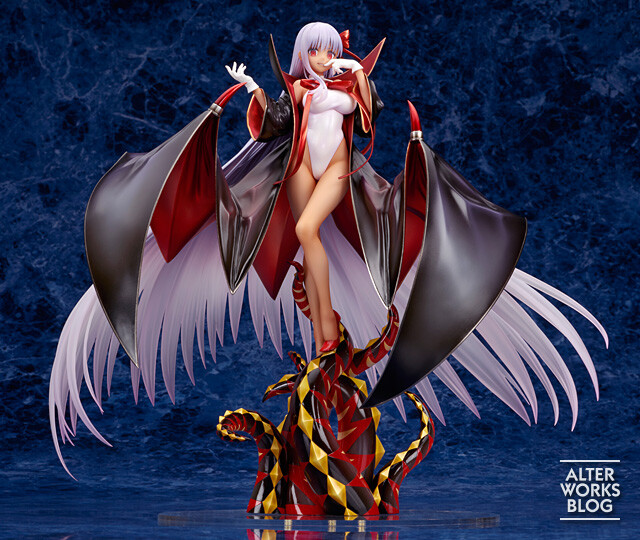 Kobayashi-san chi no Maid Dragon – Tohru – B-style – 1/4 – Bunny Ver. (FREEing)
I'm not even a big fan of the Dragon Maid anime and neither do I collect 1/4 scale bunnies but this one is just bursting with character. It's like you can hear the sparkle sound effect just as she strikes that pose and then proceeds to pester Kobayashi to comment on her outfit.
Notably, this is also the first Tohru figure made by an A-list company. Don't buy the garbage from PULCHRA and FOTS Japan.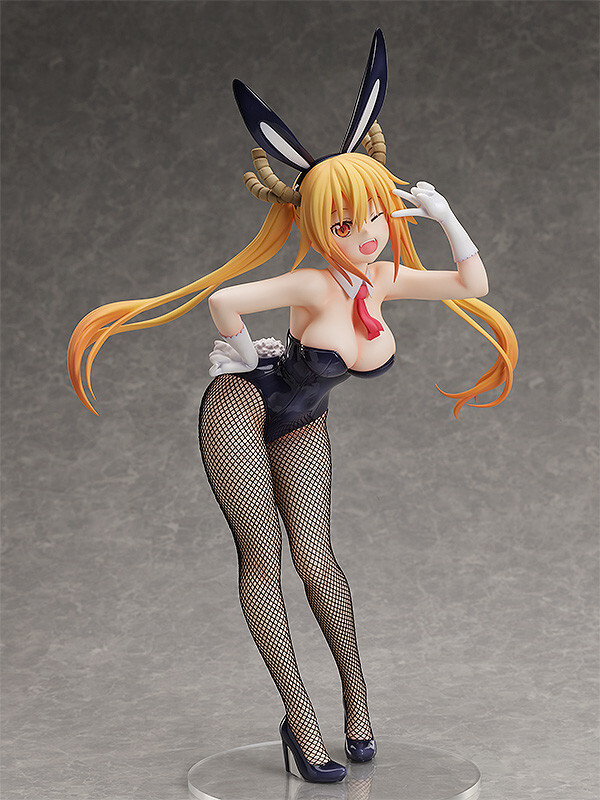 Nekopara – Chocola/Vanilla – KDcolle – 1/7 – Maid Swimsuit Ver. (Alice Glint, Kadokawa)
There's a lot going on with this figure. I like it. Like a lot. But the price is a real bummer. If they were around ¥16,000 each, I think that would have been fair. But ¥40,000 for both is a tough pill to swallow. Not to mention, you have to add an extra ¥5,000 if you want to get the exclusive version.
The exclusive version has a lot of bonus goodies. It has a special base so you can display them together seamlessly. Second, you get special hand parts so the cat-girl sisters can hold hands. Third, it comes with a special "bonus part" which we could all assume is the topless torso as hinted in the promotional photos below. Now, I don't normally collect hentai figures or any figure that contains nudity but I wouldn't have minded this one since you can display them normally without the nudity.
Is this a recommended preorder? Kadokawa is mostly a decent manufacturer so it just boils down to how deep your pockets are.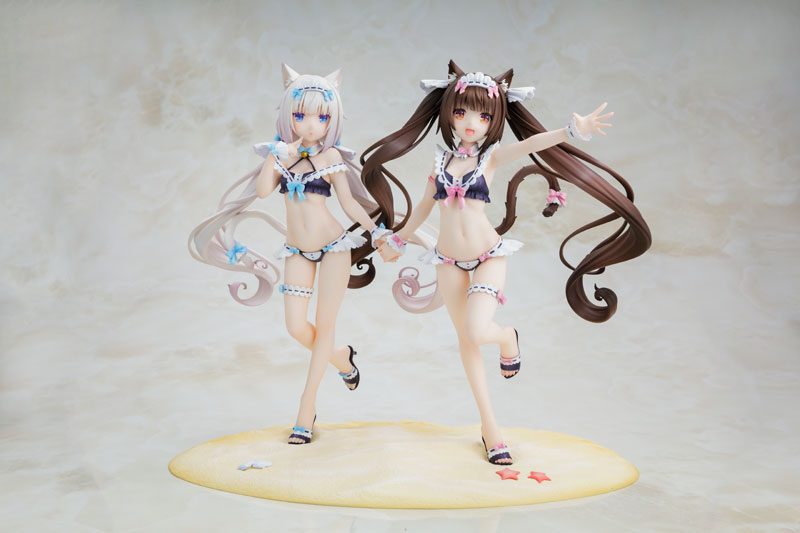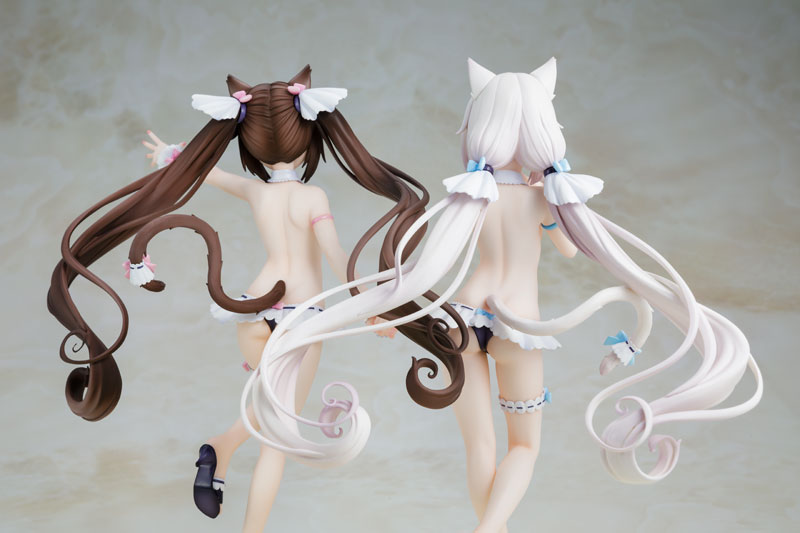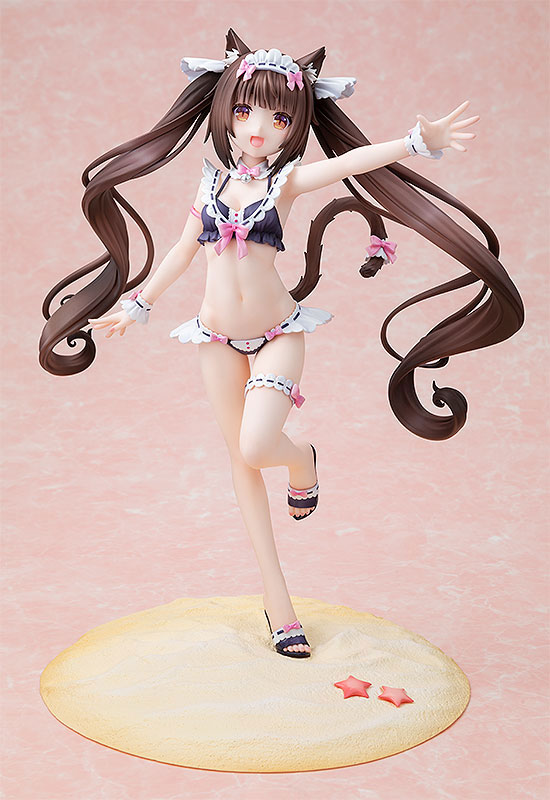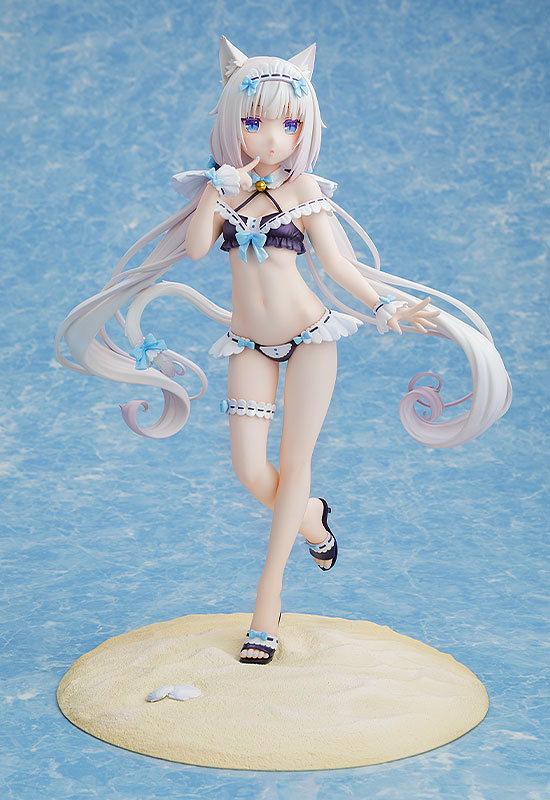 GOOD SMILE Racing – Hatsune Miku – 1/7 – Racing 2010 (Max Factory)
This figure is based on an illustration by Kentaro Yabuki. I may be biased being a fan of Yabuki's work but I think this really looks great. Yabuki is well known for drawing sexy characters and you can clearly see his fingerprints on this figure. The paint job also seems to be top-notch. In any case, you can't go wrong with any figure from Max Factory. It's a real shame the price tag is on the steep end.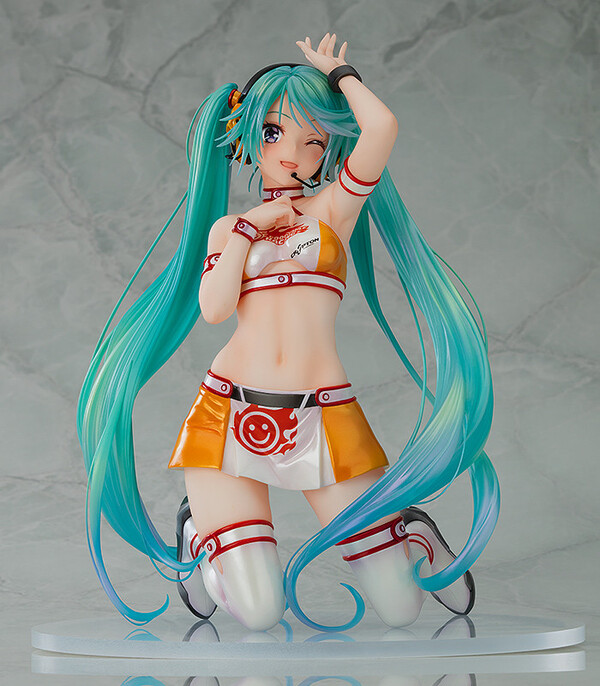 Princess Connect! Re:Dive – Hikawa Kyouka – 1/7 (Good Smile Company)
As a PriConne player, nothing makes me happier than to see more PriConne figures coming out. Also, people, please stop lewding Kyouka. Protect, don't lewd.
Jokes aside, I'm still undecided if I will be preordering this one. WonFes is tomorrow and other PriConne figures on my watch list could also be opening for pre-orders soon. In any case, there's no need to rush since this just opened this past week so there is ample time to decide.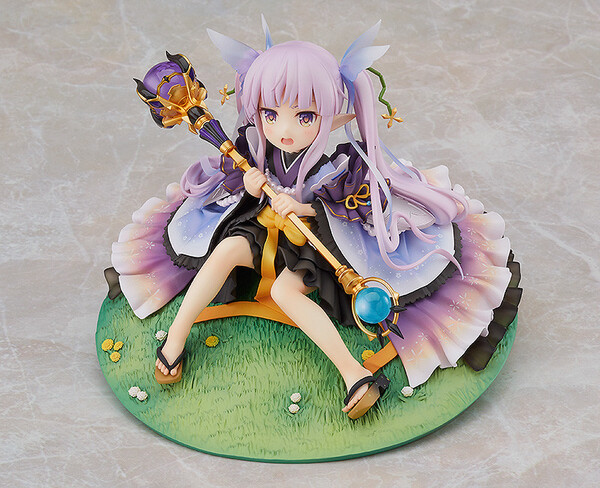 Azur Lane – Centaur – Sprightly Spring Wind Ver. (Flare)
All these Azur Lane figures are making me tremble. Just over a year ago, I was complaining about the utter lack of Azur Lane figures but now companies are dishing them left and right there is no way the wallet can keep up.
I know I really want this but I am already neck-deep in preorders. I have to listen to the voice of reason. So, if you can afford her, get her! Just look at all those fine details. Also, Flare is not one to disappoint. Much like Good Smile Company and Alter, any figure made by Flare is guaranteed to be of top-notch quality. Even if the price is on the steep end, this will be well worth your money.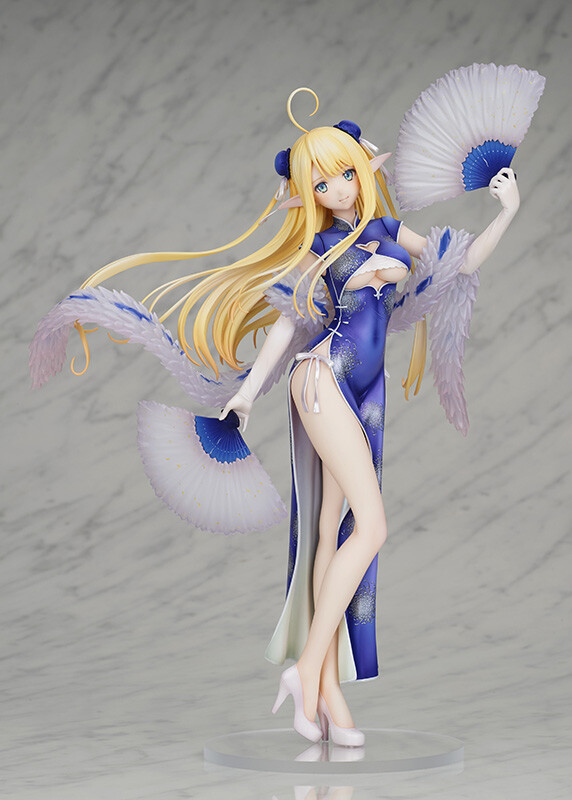 Azur Lane – Hermione – Swimsuit Ver. (Union Creative International Ltd)
This is a non-scale figure of Hermione from Azur Lane (not to be confused with the Harry Potter character). Despite being a non-scale, she is huge as she is listed as being 25.5 cm. (9.95 in. for the Western folks). I'm guessing this would be closer to a 1/5 or 1/6 scale. The caveat? She costs over ¥20,000 and is made by a company known for creating poor-quality figures. I know you Azur Lane players might find it hard to resist this but there are too many Azur Lane figures coming out so it's not difficult to find another Azur Lane figure worth your money like Centaur (above), Black Prince and Duke of York (below).
You know it just dawned on me. Perhaps the reason why Union Creative likes making non-scale figures is that they have little penchant for quality that it's just easier for them to not follow a certain scale. Of course, that's just speculation on my part.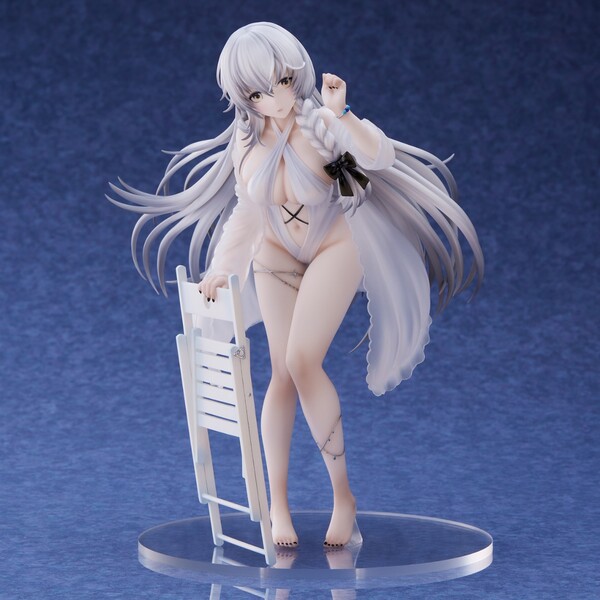 Azur Lane – Black Prince – B-style – 1/4 – Addled Attendant? Ver. (FREEing, Union Creative International Ltd)
Thankfully for this one, Union Creative is only listed as a distributor. With FREEing handling the manufacturing process, you can still expect good quality. Would have been great if this came with a bar table but that might be asking too much. She is already very expensive as is.
I'm just a little bothered that her breasts look saggy. I think that may be because the original artwork had her leaning forward a bit more.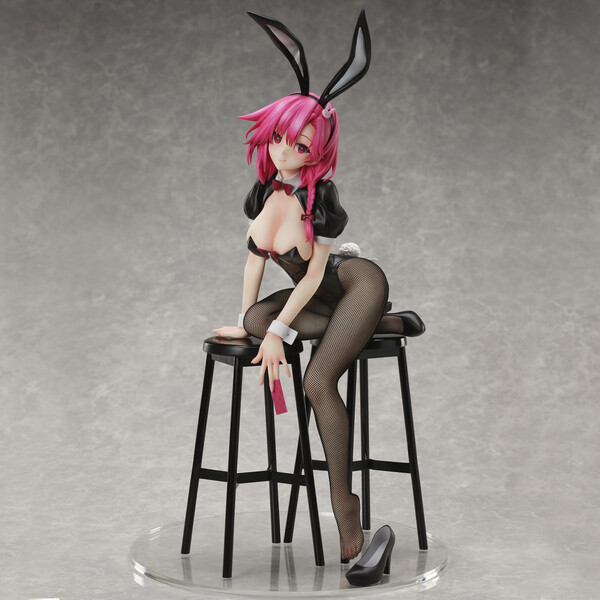 Azur Lane – Duke of York – 1/4 – Prestige of the Glorious Formula (Mimeyoi)
This is already the third time that Duke of York went up for preorder. She was first released as a "limited" and "exclusive". These are two terms that companies like to throw around and later decide they want to rerelease. So much for being "limited" and "exclusive". I just wish they also made these racing skins into 1/7 scales.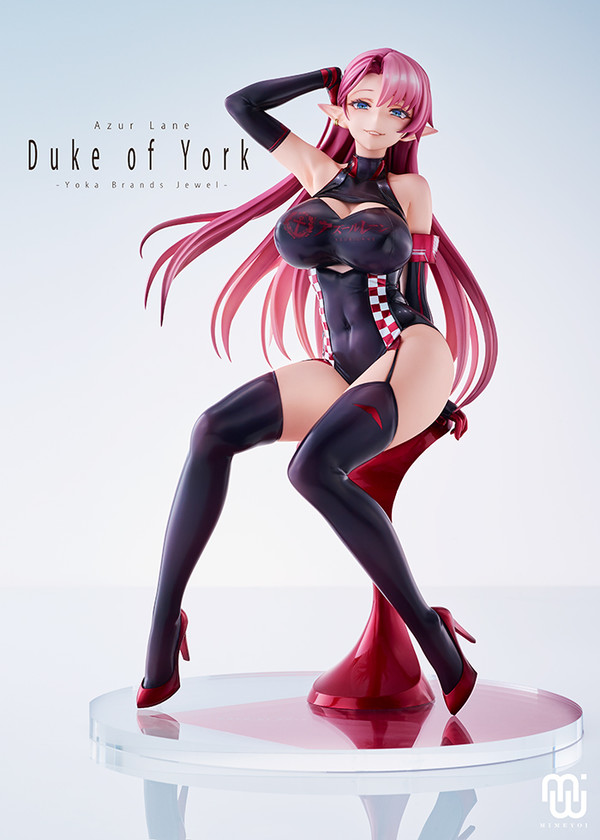 Azur Lane – Illustrious – 1/7 – Maiden Lily`s Radiance Ver. (Brilliant Journey, Union Creative International Ltd)
I would tell you to exercise extreme caution before preordering this figure of Illustrious. Some of the close-up pictures, especially of her breasts, don't look very good. You can judge it yourself here. It'd be really irksome if you got a figure which has its main assets looking subpar. Also, do take note that this is Brilliant Journey's first figure so preordering from them is a gamble since we do not know the level of quality they produce. Having Union Creative tied to their name does not really earn them any points. In fact, I'd be warier of anything where Union Creative is involved.
If you really want an Illustrious figure, best to just get Kotobukiya's Illustrious. Or maybe just wait for her wedding version figure. I would not put much hope on the wedding version figure though as Wanderer already dropped the ball on their first Illustrious figure.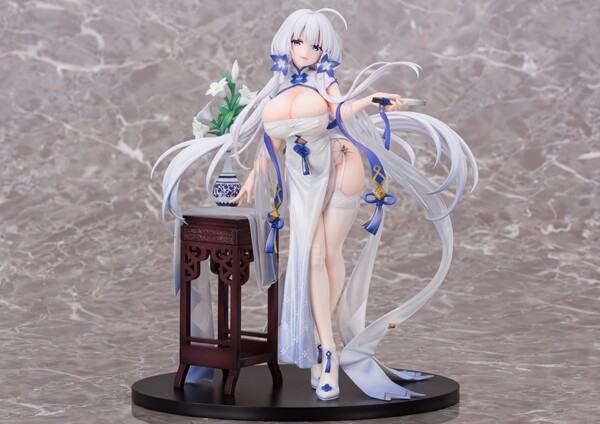 Fate/Grand Order – Marie Antoinette – Summer Queens – 1/8 – Caster (Our Treasure)
I remember Marie Antoinette from the bygone days that I was playing FGO. She was my first rider servant but the Summer version is a Caster. Fans would welcome this though I've heard Our Treasure is sometimes a miss in terms of quality. Make sure you preorder the prepainted version or you'll receive the partially painted garage kit in the mail. I'm only linking to the prepainted one below.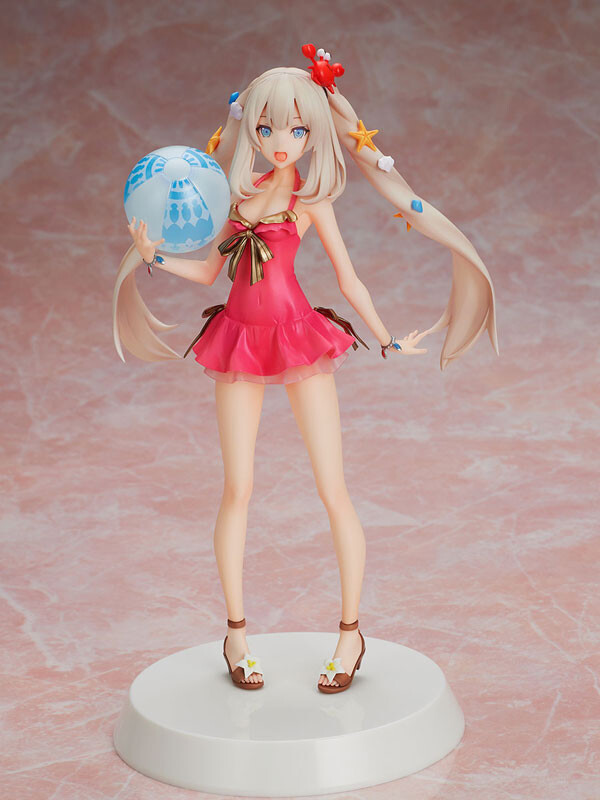 Piapro Characters – Hatsune Miku – 1/7 – Magical Mirai 10th Anniversary Ver. (Alpha Satellite, Design Coco)
It's weird seeing Alpha Satellite without the name eStream attached to it. Speaking of eStream, what happened to them? It's as if the company suddenly went on hiatus and stopped offering new preorders. Just several months ago, you see a lot of people raving about their figures. As for Design Coco, I only usually see them doing sculpting and painting but now they are acting as a distributor.
In any case, this is one of the cuter Hatsune Miku figures as of late. The color scheme looks really nice and it has a lot of gradients. The gradients move from blue to purple and pink to green with the colors becoming lighter as you move up. The base looks really well done too. The price is a tough pill to swallow however and it doesn't help that I've been hearing people say that Alpha Satellite's offerings (including eStream) are just overhyped and of poor quality. So I guess you'll just have to manage your expectations.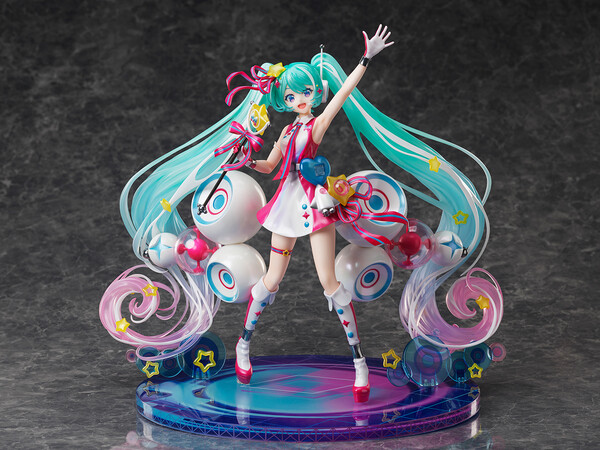 Touhou Project – Hakurei Reimu – 1/8 – Koumajou Densetsu Edition (Ques Q)
It's a cool-looking figure but she almost looks like an anime dude. I almost didn't recognize her. To be fair, I am not really familiar with the Touhou games but I do like the figures they release. If you like this one, you can count on Ques Q to deliver an excellent quality figure. I cannot justify the ¥24,000 price tag, however. Preorder only if you've got a fat wallet.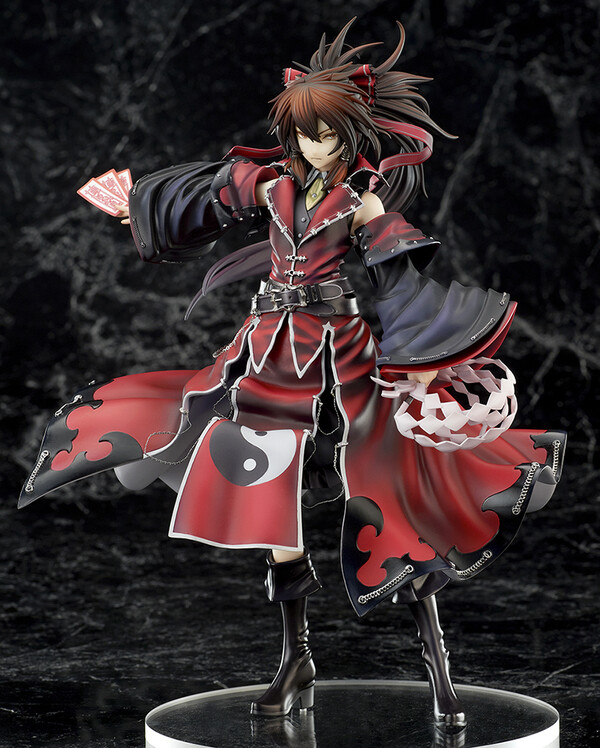 Isekai Meikyuu de Harem o – Roxanne – KDcolle – 1/7 – Hyoujyu Issei Comic Ver. (Kadokawa, Wing)
I just watched the anime today and I now get what all the fuss was about. It's lewder than your regular ecchi anime. Also, it's a breath of fresh air to see an MC that is not afraid to initiate and follow through when initiating contact with the girl. Seeing as how popular the show is, it's only a matter of time before they release more figures of her and the rest of the cast.
This figure looks great though I am not a fan of the translucent clothing. It just looks too plasticky. It looks nothing like sheer cloth. I think I will wait it out and I'm hopeful they will release a new, better, and cheaper figure of her. The only other option right now is a limited edition figure bundle with the Blu-Ray which is also a bit underwhelming.
But if you can't wait, there's nothing wrong with getting this now.
Also, I just realized this is a cast-off so you might want to take that into consideration when pre-ordering.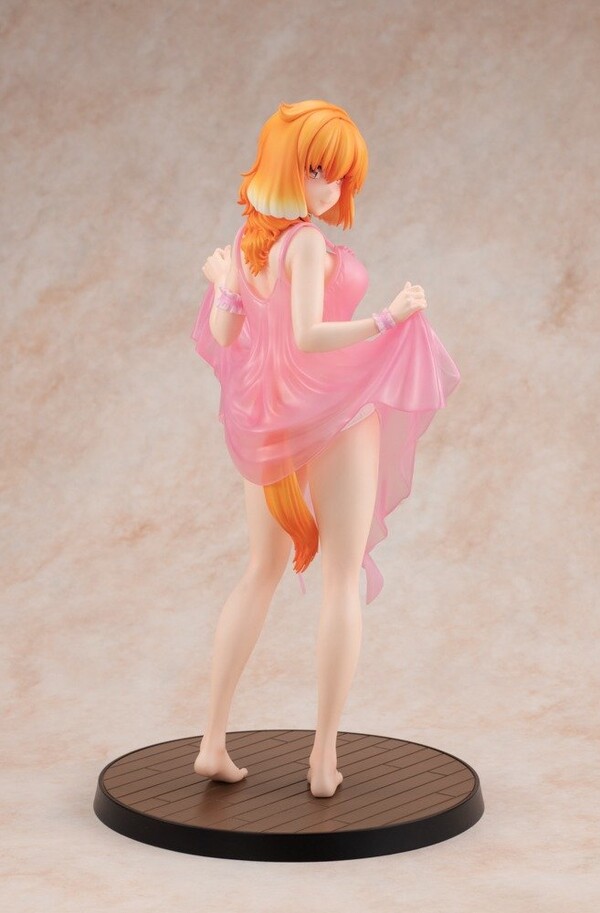 Arknights – Shining – 1/7 – Song of the Former Voyager Faraway Ver. (APEX)
APEX is easily one of the best Chinese manufacturers at par with Hobby Max. If you are a fan of Arknights, you can preorder this without worry and expect to receive a top-quality figure. The pose is simple but it does have a unique base. Seeing the close-up pictures shows the high level of workmanship that was afforded to this figure. The price is also not overly expensive. I'd say this is a recommended preorder.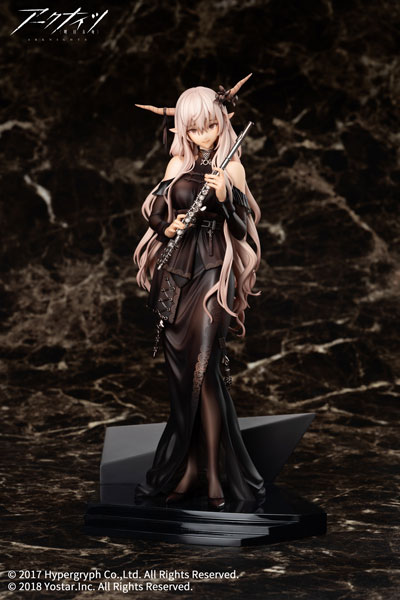 Ookami to Koushinryou – Holo – KDcolle – 1/7 – Chinese Dress ver. (Kadokawa)
This looks really cute and the colors look bright. There's no shortage of details. Even the base is unique. Kadokawa is also a decent manufacturer but the price is on the steep side. If you can justify the price, this would be a great preorder for any Holo fan. Also, it's not often you get a Holo figure with an emphasis on thicc thighs.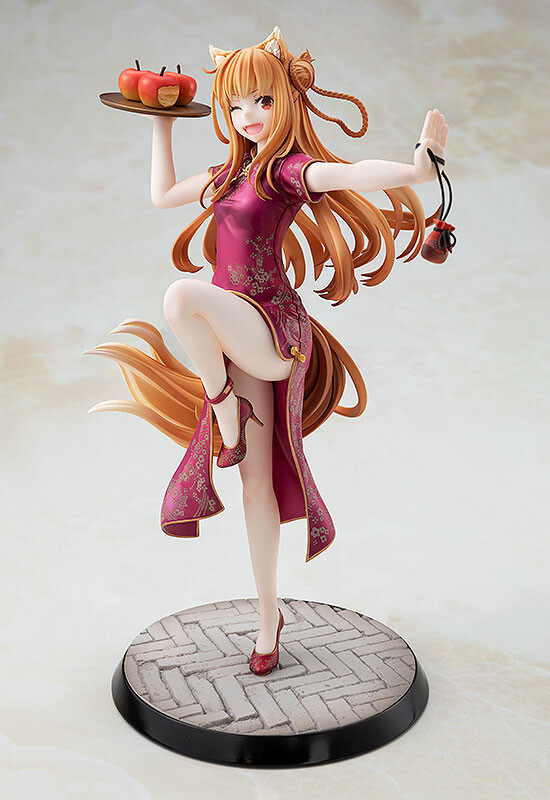 Code Geass – Hangyaku no Lelouch – Kouzuki Kallen – B-style – 1/4 – Bare Leg Bunny Ver. (FREEing, MegaHouse)
It's not one of the better-looking bunny figures. Somehow it looks off but I can't quite get a grasp on it. Maybe it's just the angle of the face. I think the original bunny looks better. I guess it's just a matter of preference.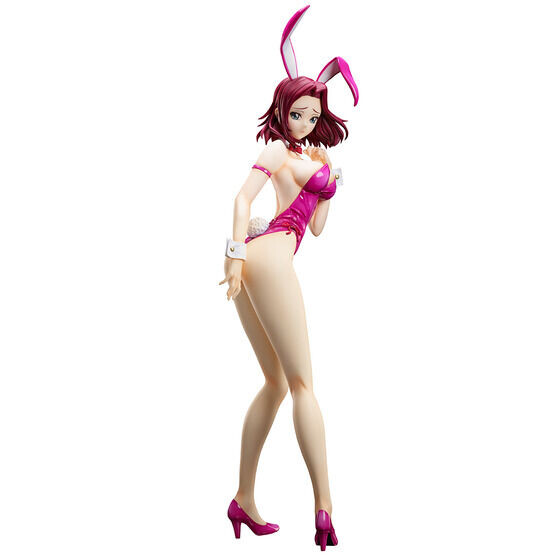 Shinovi Master Senran Kagura: New Link – Ryoubi – B-style – 1/4 – Bunny Ver. (FREEing)
Ryoubi is one of the better-looking bunny figures. A red-bunny suit is special. Also, I am rarely a fan of figures that have their tongues sticking out. For some reason, they look off most of the time. But this one is done perfectly. The candle accessory doesn't make sense when she is alone so you better get her with her sister Ryouna to complete the sadist-masochist tandem.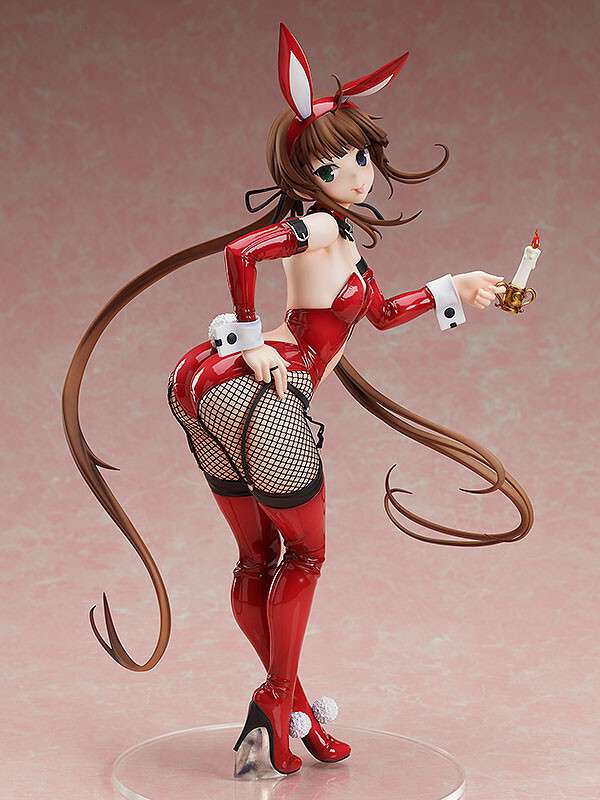 Shinovi Master Senran Kagura: New Link – Ryouna – B-style – 1/4 – Bunny Ver. (FREEing)
Make sure to get Ryouna with Ryoubi to complete the set sadist-masochist bunny set. Also, sisters should always be together.
I find Ryouna usually an annoying character but here, she is just too cute.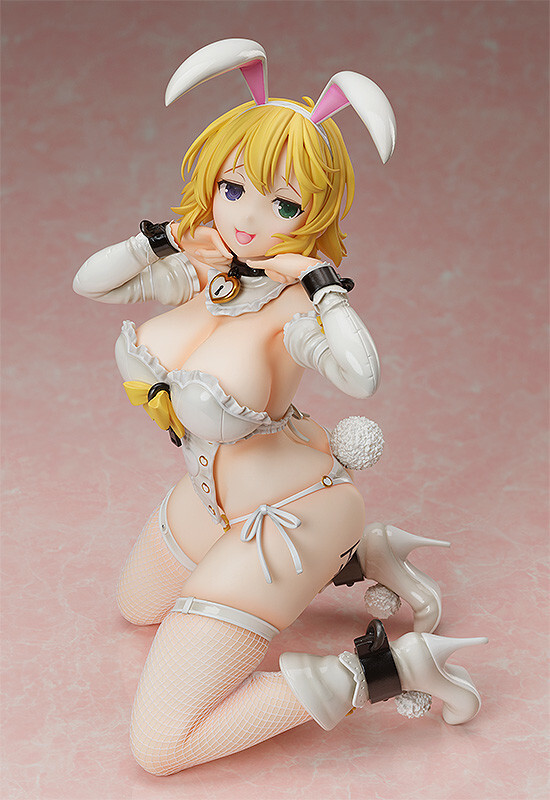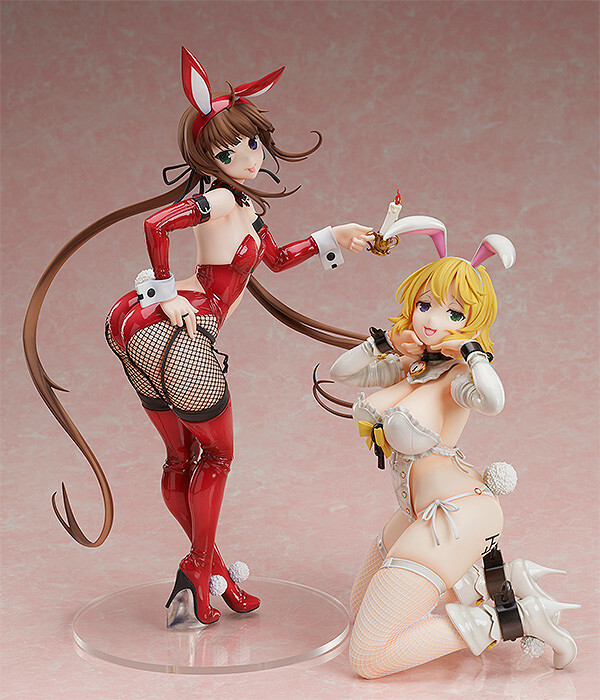 Re:Zero kara Hajimeru Isekai Seikatsu – Rem – 1/7 – High School Uniform Ver. (Kadokawa)
Rem fatigue is a real thing. There are just too many figures of Rem that I don't really care anymore. Also, why are they even releasing this? Seeing the short gap between the preorder deadline and release date, I'm assuming they just have a lot of stock left over that they just need to get rid of it. It's not even one of the better-looking Rem figures so you can even get her for cheaper in the aftermarket.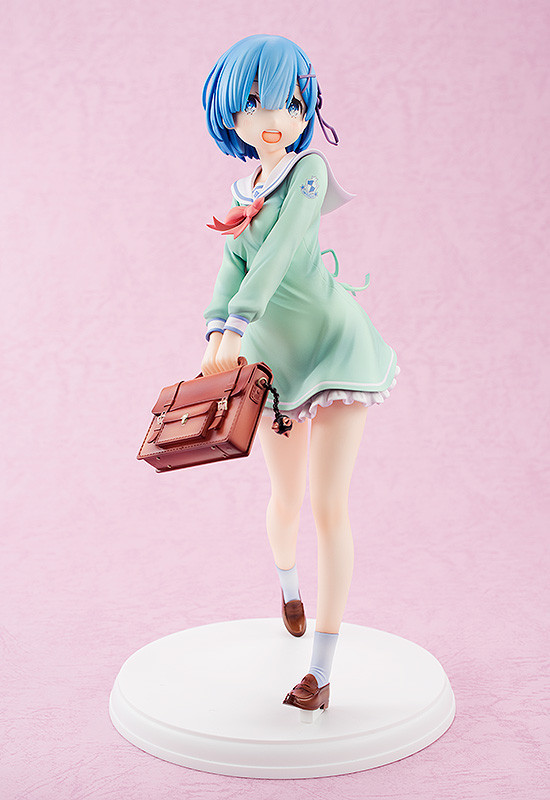 Re:Zero kara Hajimeru Isekai Seikatsu – Petra Leyte – KDcolle – 1/7 – Tea Party Ver. (Kadokawa)
Here's another we're seeing going on pre-order from Kadokawa when there isn't an official preorder announcement. Just like the Rem above, it seems like Kadokawa is just trying to get rid of the many figures they still have in their warehouses.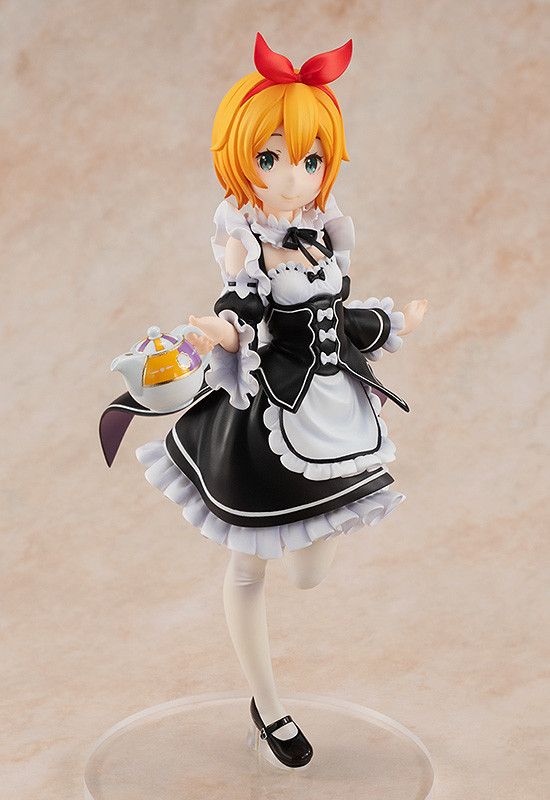 Touhou Project – Konpaku Youmu (Bell Fine)
This is her third rerelease which I suppose is due to the high after-market price. This could be because there are very limited choices for a figure of her. if you are okay with a mediocre figure that comes with the Bell Fine brand, then go ahead and preorder her.
Genshin Impact – Traveler (Lumine/Aether) – 1/7 (Kotobukiya)
It's been a while since I preordered anything from Kotobukiya. Don't get me wrong. Kotobukiya is good and these figures of Lumine and Aether are looking great. Since I collect only bishoujo figures, I'm only getting Lumine. Sorry, Aether.
The price is a bit higher than what we're used to seeing from Kotobukiya's offering but this is still a reasonable amount.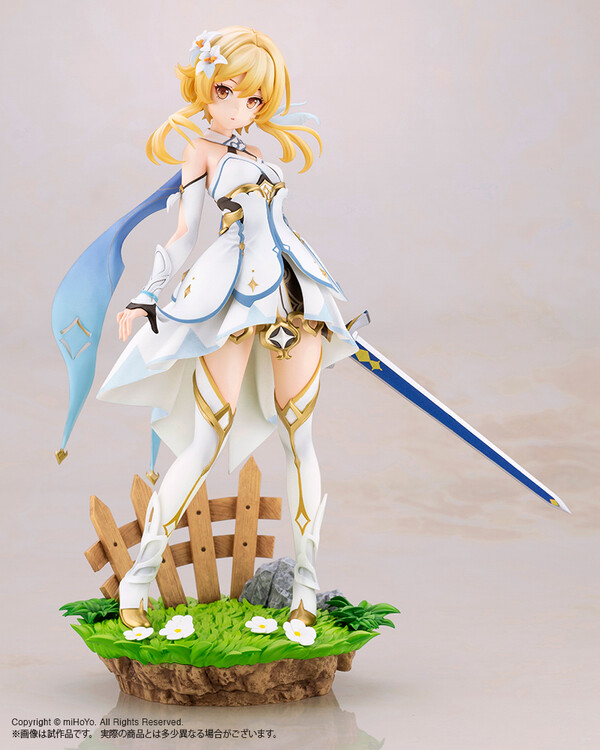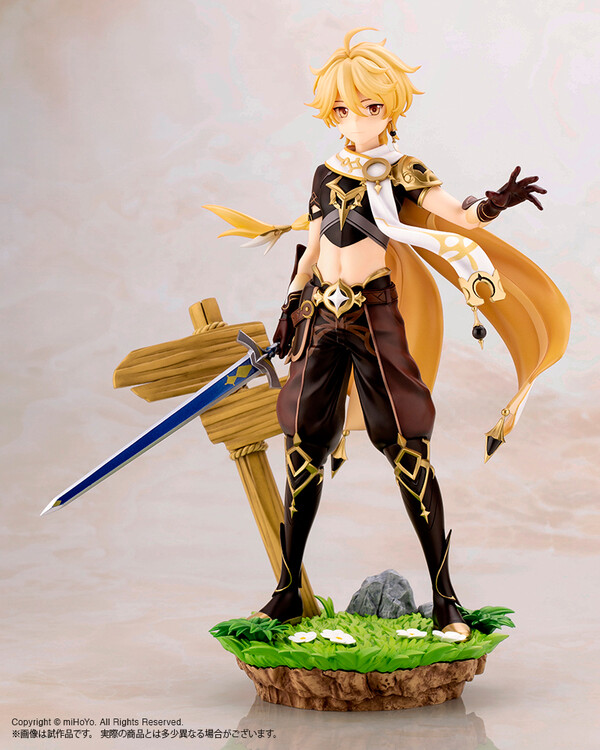 Love Live! Superstar!! – Shibuya Kanon – F:Nex – 1/7 – Starlight Prologue (FuRyu)
I see many people gushing over this. I guess the character must be popular. I wouldn't know because I'm no fan of idol shows. My honest take? The prototype looks like prize figure quality. I'm not trying to diss your waifu, just the company making it. I'm not surprised though given that FuRyu used to make prize figures. If you're a big fan of Love Live, which I know many are, I guess you can overlook the subpar quality.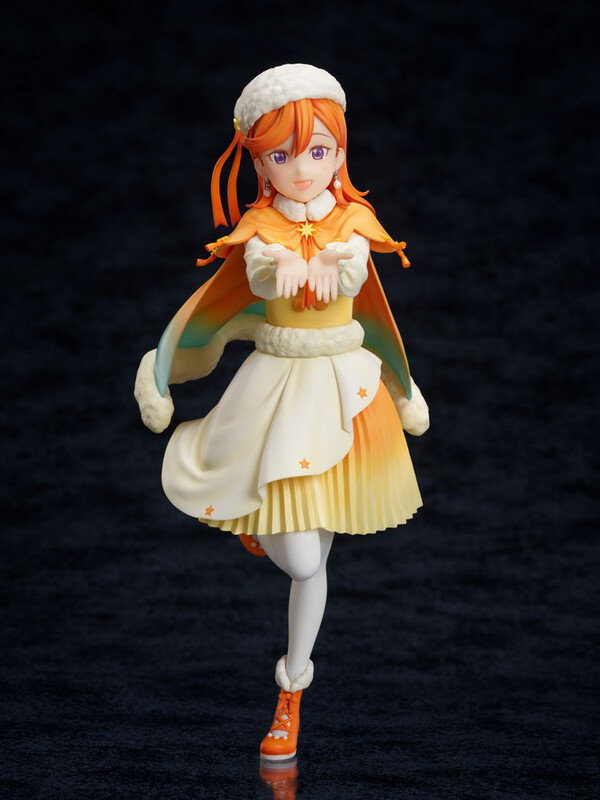 THE [email protected]: Shiny Colors – Serizawa Asahi – 1/7 – Sora to Ao to Aitsu Ver. (Alter)
Speaking of idols, this figure is looking much better. Again, not a diss on Love Live fans. It just so happens that any figure made by Alter is leagues better than anything FuRyu can put out. To be fair, this figure of Serizawa Asahi of Idolmaster is much pricier but even if you compare figures with the same price point between the two companies, FuRyu will still be eating Alter's dust.
If you can swallow the price for this figure, then preorder it.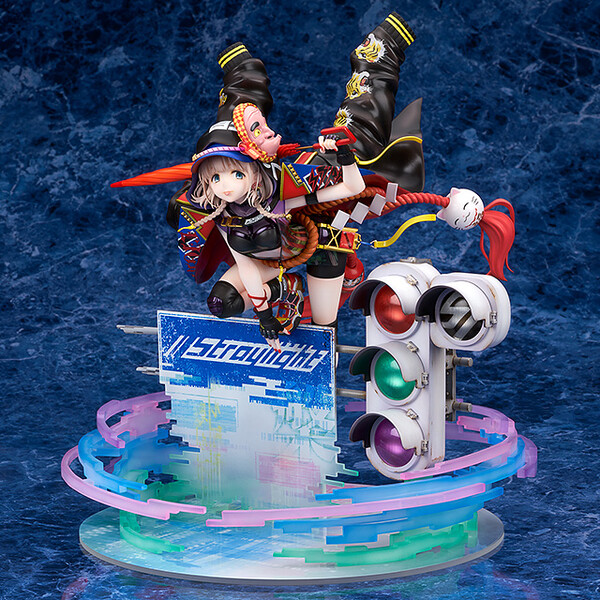 Piapro Characters – Hatsune Miku – F:Nex – 1/7 – Galaxy Live 2020 Ver. (FuRyu)
There are already way too many good figures of Hatsune Miku out there that you don't have to go out of your way to buy some overpriced figure from FuRyu. Just take your pick.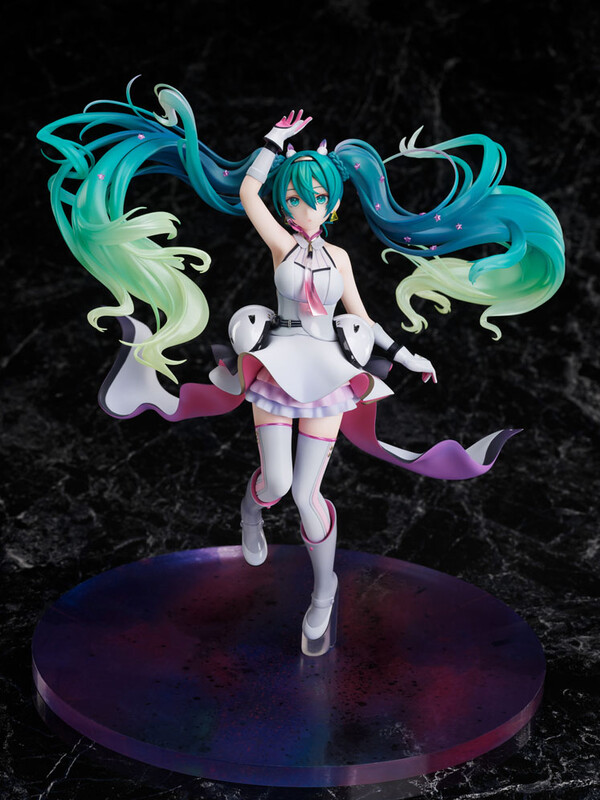 Dai 501 Tougou Sentou Koukuu Dan Strike Witches: Road to Berlin – Sanya V Litvyak – B-style – 1/4 – Bunny Style Ver. (FREEing)
I always wondered why Strike Witches wasn't more popular. I know a few who are fans of the series but it never reached cult popularity level.
Also, FREEing should stop calling their 1/4 line bunny style. I get it. Most of them are bunnies but this one is clearly a cat and is as cute as can be. The black (bunny?) suit looks really great and is a nice contrast to her white skin. Give the Strike Witches series some love by preordering her.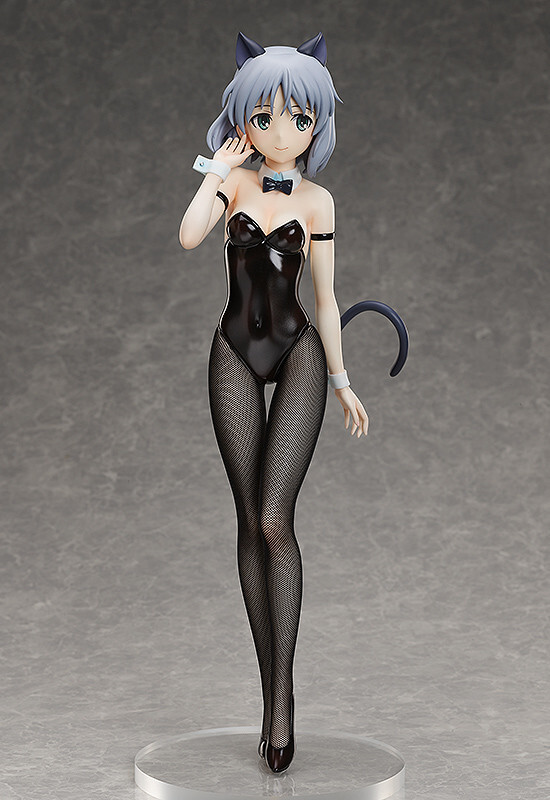 Dai 501 Tougou Sentou Koukuu Dan Strike Witches: Road to Berlin – Eila Ilmatar Juutilainen – B-style – 1/4 – Bunny Style Ver. (FREEing)
This time around we have a fox girl (bunny style). Also, oozing with cuteness. I am going to keep an eye on the aftermarket price for these as they might go down.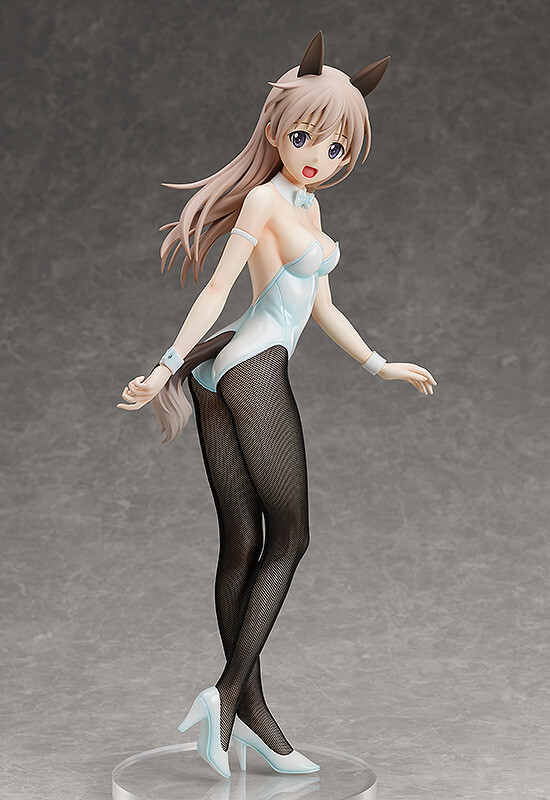 Shining Resonance – Kirika Towa Alma – 1/7 – Sailor Fuku Edition, Extra Color (Ques Q)
This is basically a recolor of the original sailor uniform version. I think the first release still looks better though. It all depends on your personal preferences. This however is a limited release and is harder to acquire.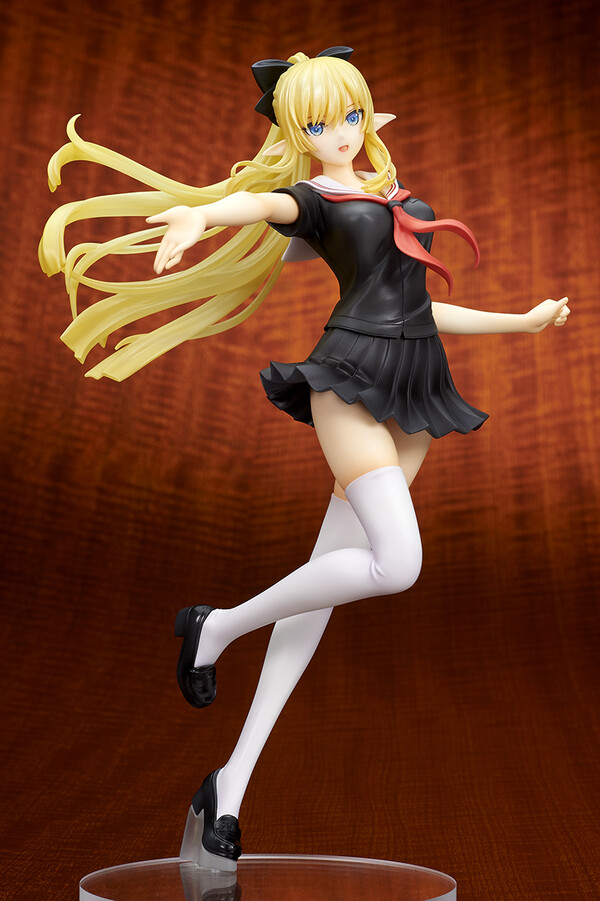 Original Character – Niya – 1/7 – China Dress Ver. (Wings Inc.)
This figure is based on an original character by TID. Frankly, it looks really great and Wings Inc. is an excellent manufacturer that you can count on to deliver an excellent quality figure. It's an expensive piece but I think it is fair when you look at the quality and level of detail you are getting.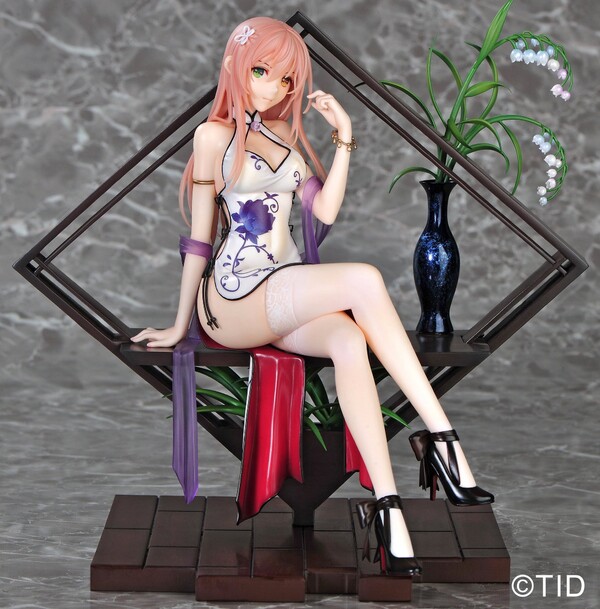 Fushigi no Umi no Nadia – King – Nadia – 1/7 – Tv Broadcasting 30 Years Model (Bell Fine)
This is a rerelease and I think this might be one of the better figures coming from Bell Fine but that doesn't really mean it is great. It just looks better than most of the stuff they make (maybe). Also, it still eludes how to properly display figures that are lying down like this one. Do you just put them on your desk? They'd just be gathering dust.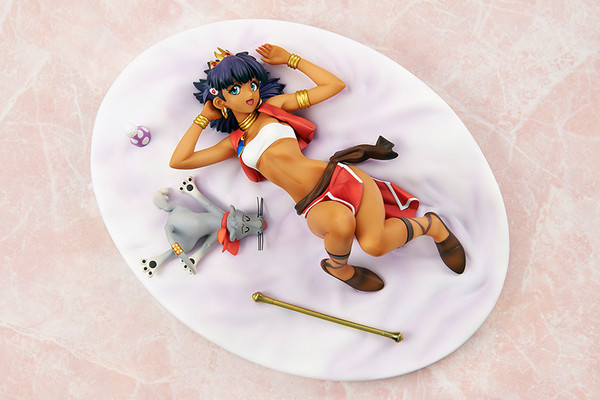 SSR Figure Yì Ren Guan Bunny Girl – Yu Cong Xiao 1/7 (Infinity Studio)
These next two figures are from a Chinese company and you can check out their figures here. I think they make decent quality since they've been around for a while and their promotional photos actually look good. Their figures are priced quite cheap.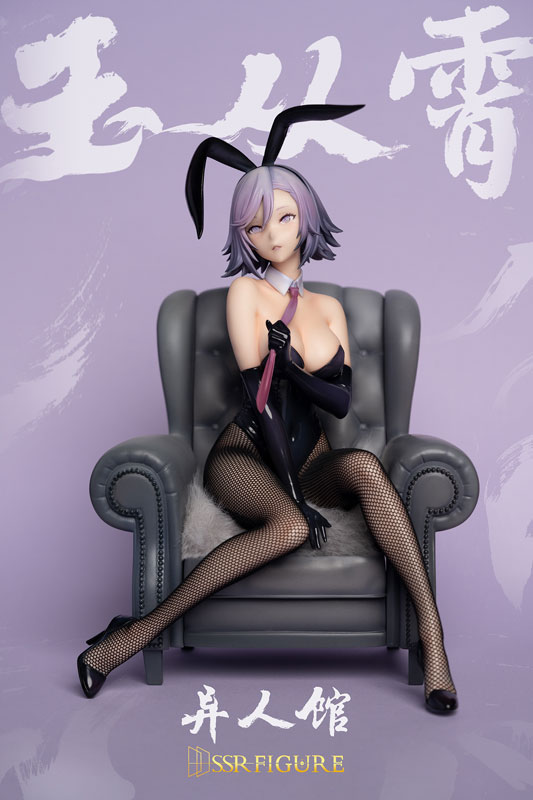 SSR Figure Yì Ren Guan Bunny Girl – Chu E 1/7 (Infinity Studio)
Same as the one above. Do your research before you preorder.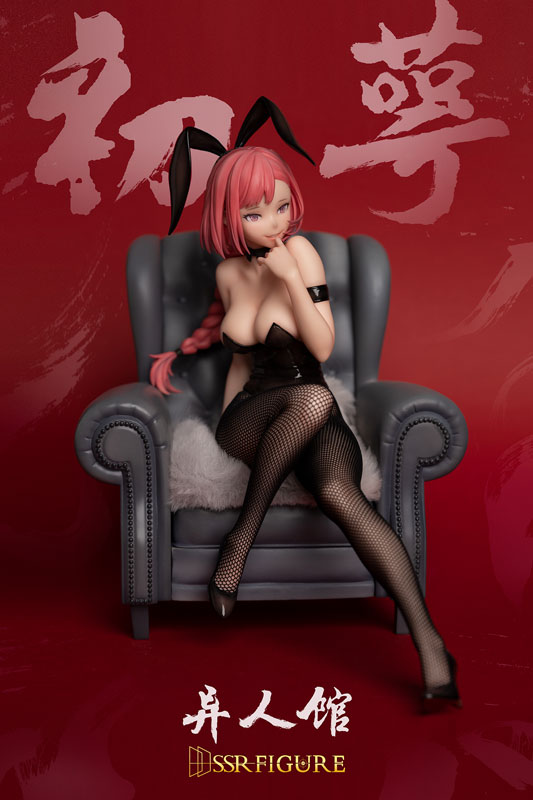 Soredemo Ayumu wa Yosetekuru – Yaotome Urushi – F:Nex – 1/7 (FuRyu)
I've yet to see the anime so I can't say if I like the character that would warrant preordering. The pose and sculpt are simple and the price is cheap which is rare for FuRyu. They usually put out overpriced stuff. There doesn't appear to be much hype for her so maybe she'll be even cheaper in the after-market.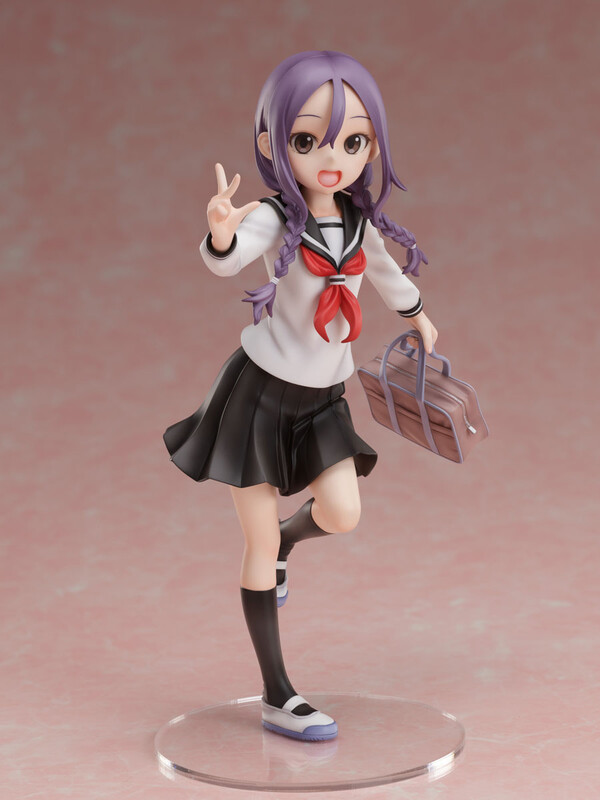 Seishun Buta Yarou wa Bunny Girl Senpai no Yume wo Minai – Sakurajima Mai – 1/7 – China Dress Ver. (Spiritale, Wing)
It's been a while since we've seen a new figure of our favorite bunny girl so this is a welcome surprise. By all standards, the figure looks great. Spiritale seems like a decent manufacturer so it is likely this will be of very good quality though the price will burn a hole in your wallet.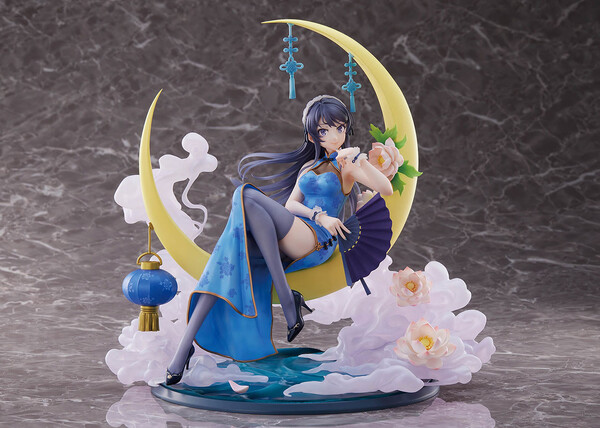 Shuumatsu no Harem – Suou Mira – 1/6 (Union Creative International Ltd)
From the promotional photos, you can already tell that this will be the same low-quality figure that we normally see from Union Creative. That paint job just looks so flat and boring. This is definitely not worth the high price tag.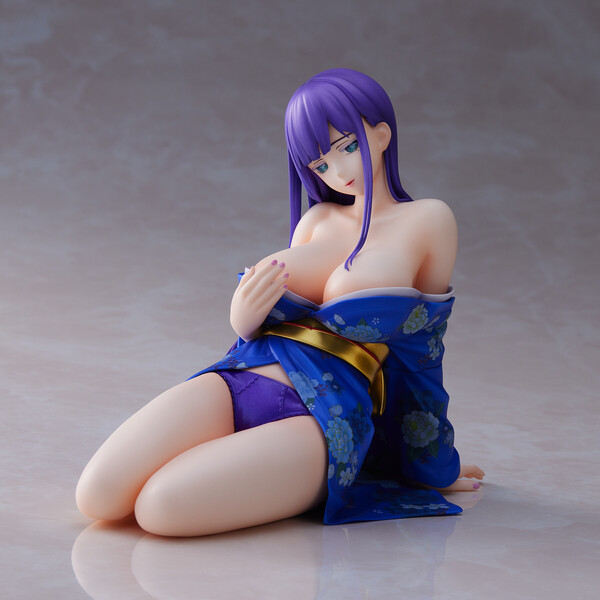 Fairy Tail – Mirajane Strauss – 1/6 – Mizugi, Pure in Heart ♥, Shouakuma Bikini ver., Bara Bikini ver. (Orca Toys)
Orca Toys seem to be fond of creating many color variations of their figures. For this figure of Mirajane Strauss, we also get three color variations. Take your pick. The figures look good. Despite these being 1/6 scales, I am not sure the price is reasonable considering the simple pose and lack of detail. If you think it's worth your money, then go ahead and pre-order. Orca Toys is an excellent company.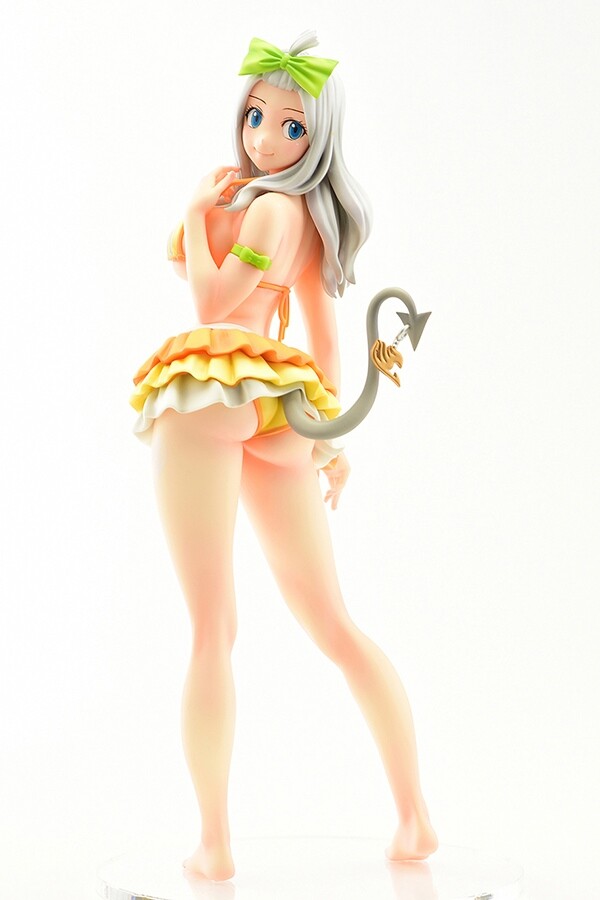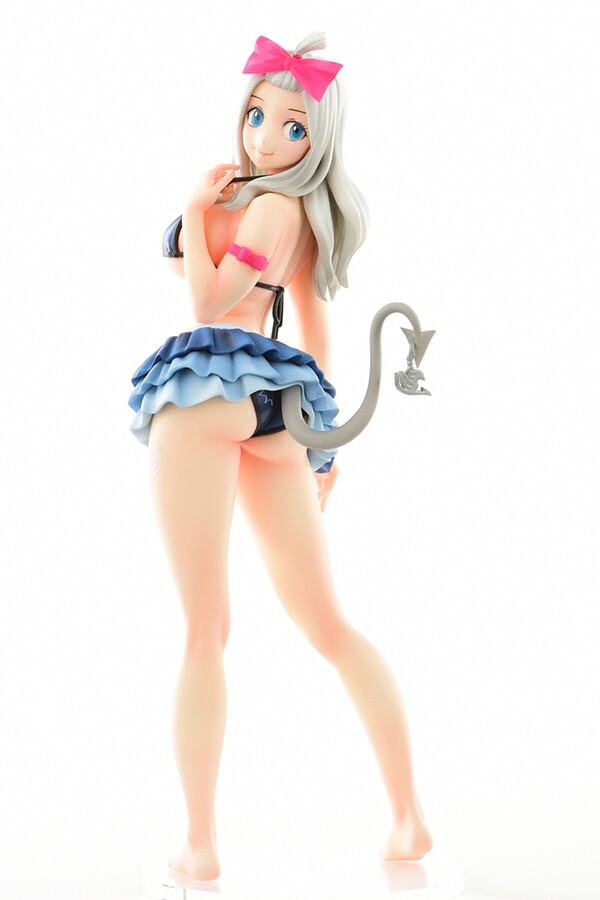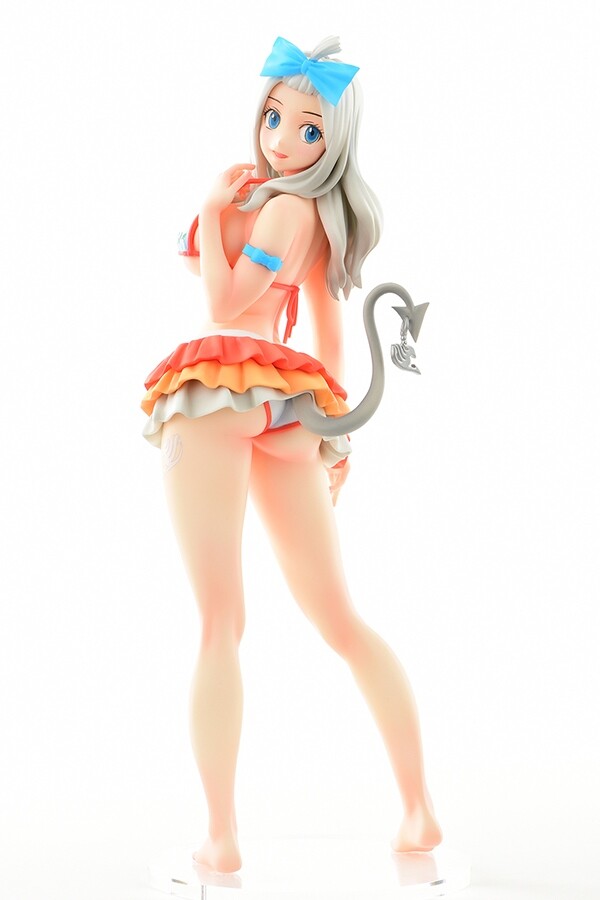 Gotoubun no Hanayome – Prisma Wing (PWGTHN-1P) – 1/7 (Prime 1 Studio)
I was trying so hard to be excited about these figures. I wanted to write something meaningful or good about this set. It's not often you get a five-figure set. And I was especially looking forward to any new figures of the quintuplets since I have yet to commit to any figures of them. In the end, I just decided to hell with it. There is no way I can put a positive spin on this. The figures are mediocre at best. And they are overpriced AF.
They even started preorders on the same date and scheduled releases on the same date so paying for all five will set you back around ¥150,000 which could buy you 9 or 10 excellent quality (fairly-priced) scale figures.
Right now, I'm mainly scared of Ichika's neck and facial expression. Everyone else's face looks just okay. All their clothes look horrendous though.
I'm not even going to bother with putting preorder links for this set since this is daylight robbery.
If you want my advice, just go with the Date Style version figures of the quintuplets by Good Smile Company. This set, when it releases, should be half the price and be of better quality. So far, only Miku is up for preorder. Be quick though. Preorders should be closing soon. I personally preordered her because I know Good Smile Company will not let me down. Everyone else should open for preorder within the next few months.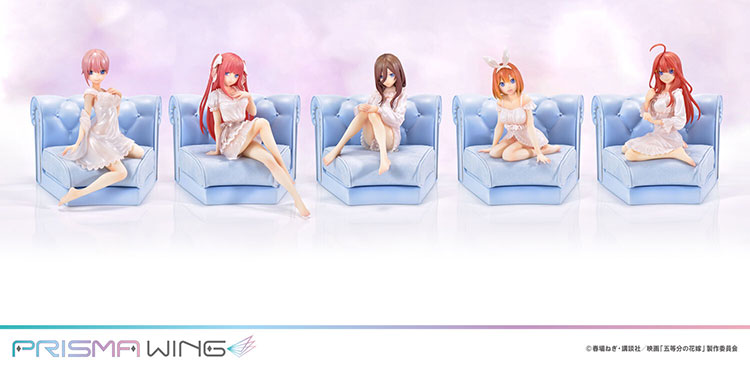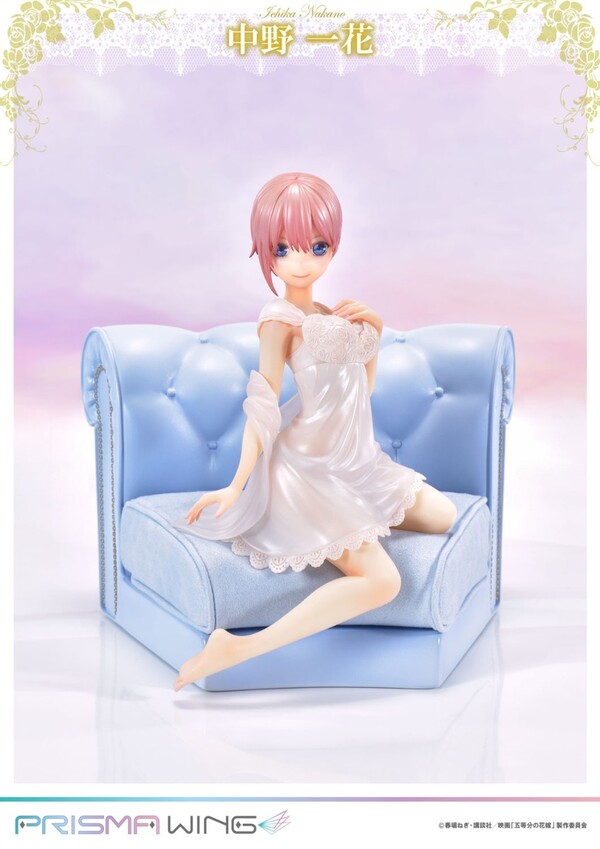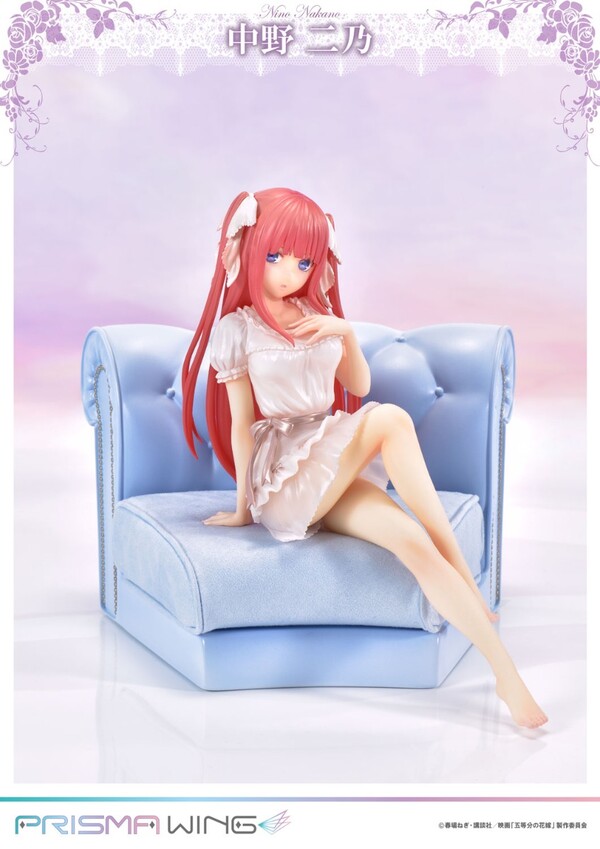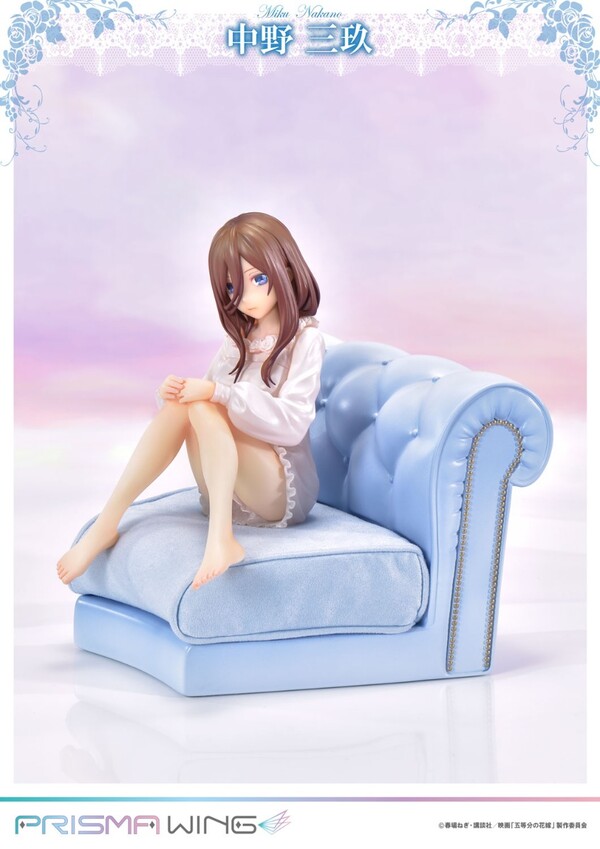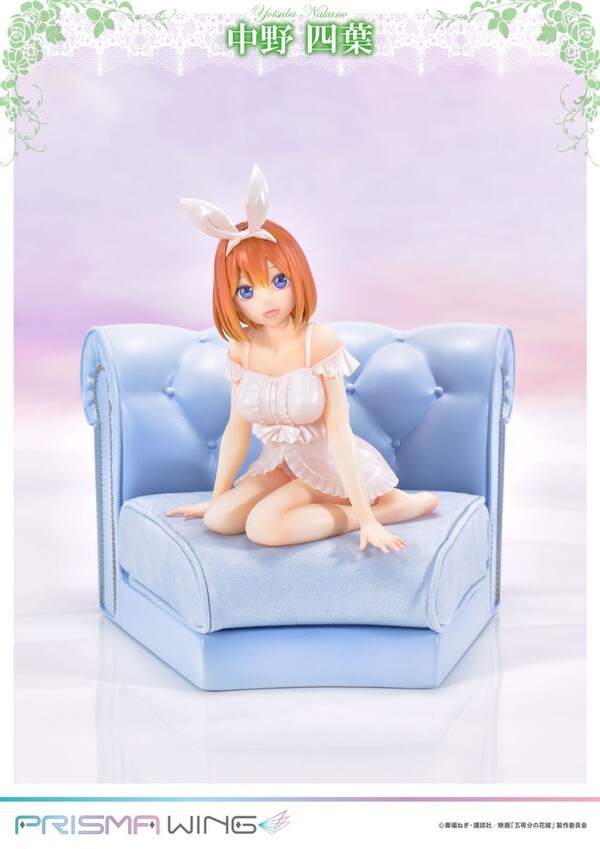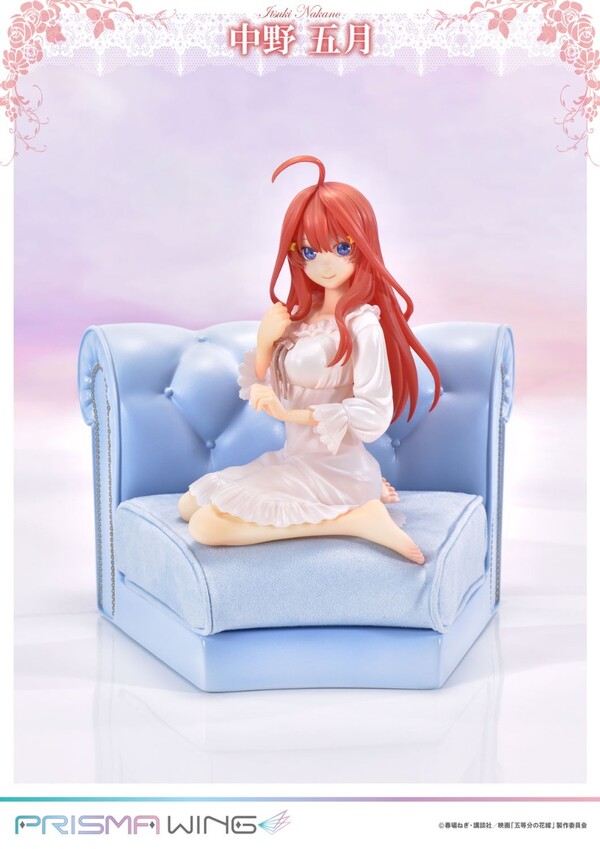 Highschool DxD – Rias Gremory – 1/7 – Pole Dance ver., Black Color/Purple Color (Kaitendoh)
It's so frikkin' hard to find good quality Highschool DxD figures nowadays. The new figures that come out are mostly crap and the good releases are already priced exorbitantly high in the after-market. Just skip this one. They just look hideous. I normally say that Kaitendo's figures are mediocre but these are just garbage. There are enough good figures being released that will bleed your wallet dry. There is no need to make your wallet suffer with this low-effort product.
I mean, just look at the pictures below. I feel like serving these pictures on my blog is a waste of bandwidth. Carry on. No affiliate links for this one.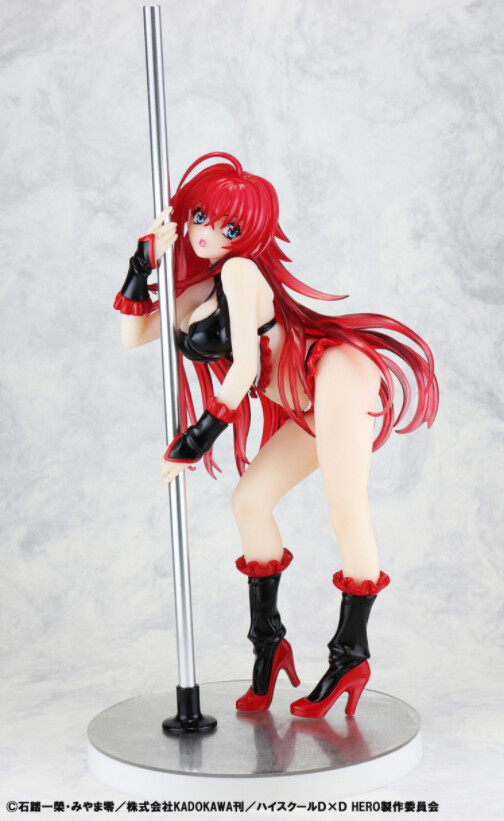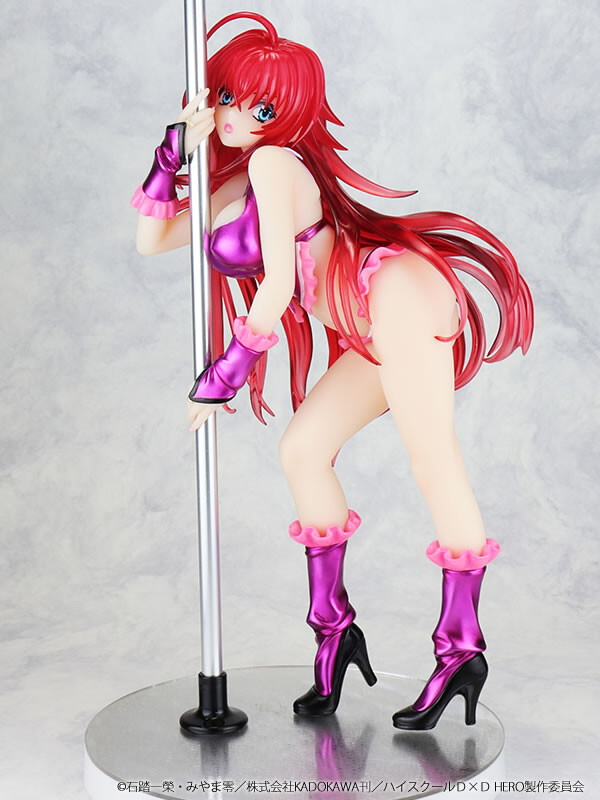 Original Character – Sogno – 1/7 (Daiki Kougyou)
Pretty cool concept for a figure that you'd think it wasn't a hentai figure until you see the manufacturer's name. If you're planning to preorder this, do take note that Daiki Kougyou is usually hit or miss when it comes to quality.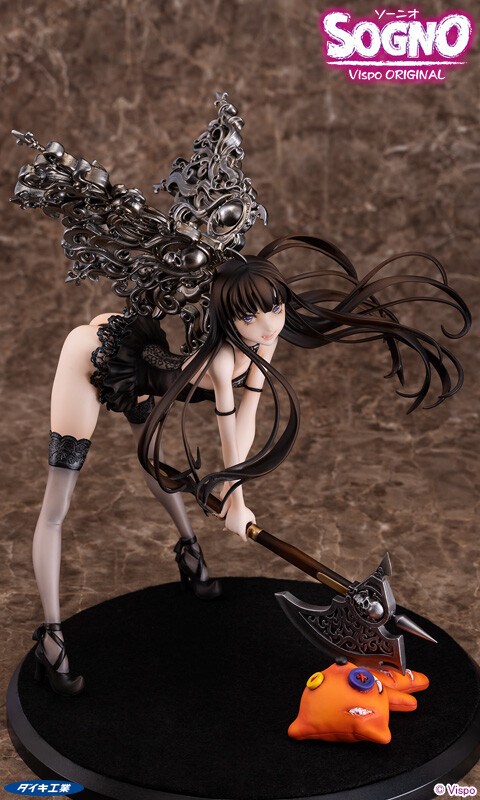 Original Character – Toki no Usagi YUKI – 1/7 (Kaitendoh)
This could have easily been a great figure if a different company had a crack at it. At this level of quality and at this price point, this really isn't a recommended purchase. Props to the artist though as the art it is based on is really good.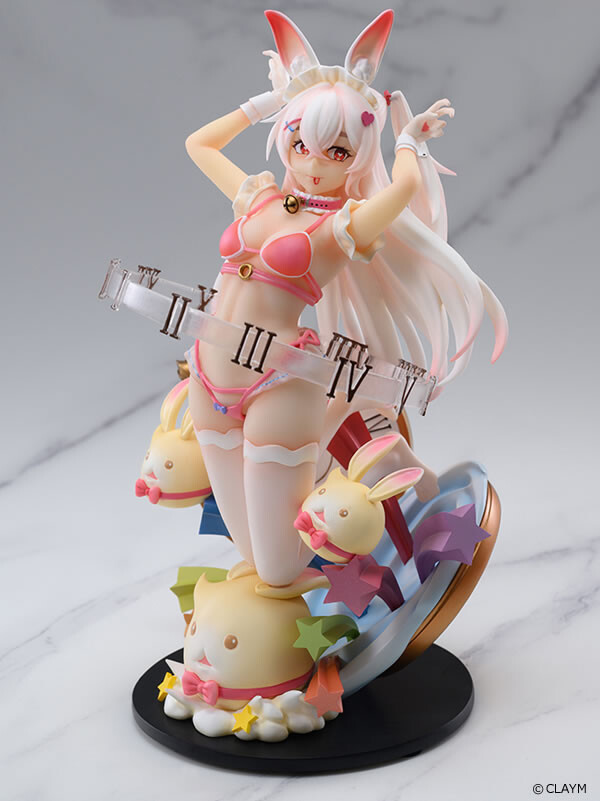 Original Character – Nishizaa-san – 1/6 (Hakoiri Musume)
I have to admit the concept of this figure cracked me up a bit but Hakoiri Musume is not reliable. They used to do some good quality figures but that was before they rebranded to the new company name. Now, it just seems like they produce crappy figures. The original artwork is good though but I don't think I can say the same for the figure. As always, do your research before preordering.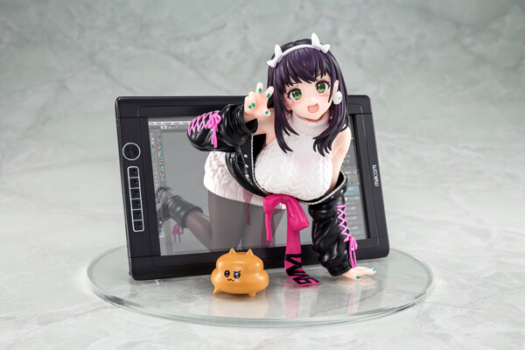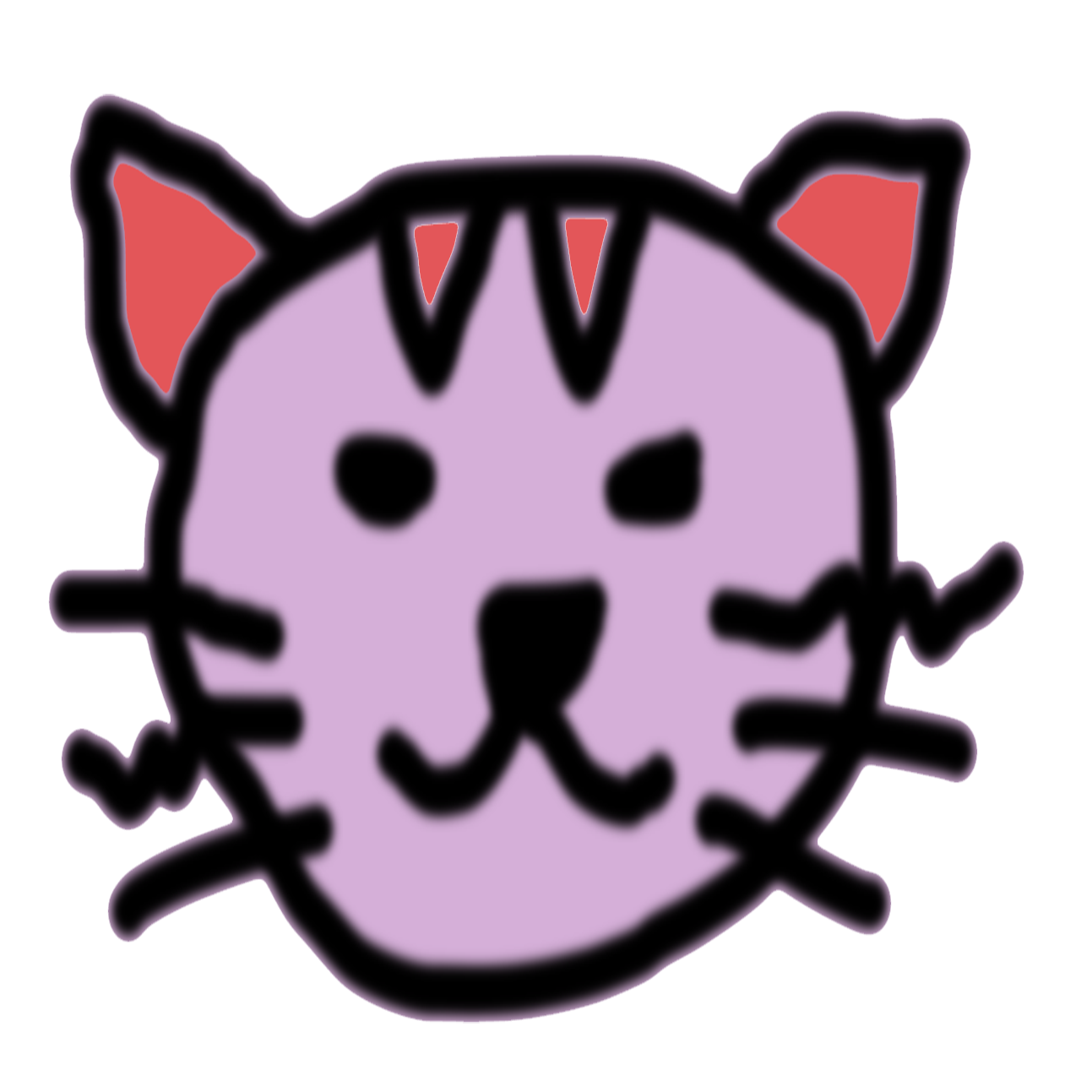 I started the NekoFigs blog in January 2021, 5 years after I've started collecting anime figures. It all started with one humble prize figure of Saber Lily which was bought on a whim. Now, I face the big problem of how to deal with over 200 empty boxes.