And companies keep on dishing out figures of Kurumi. At least they noticed Tohka and Yoshino this time around too. Other notable mentions this week are Iroha, Shion and Lacia.
Date A Live – Tokisaki Kurumi – KD Colle – 1/2.5 – Swimsuit Ver. (Kadokawa)
There's too much Kurumi on this pre-order roundup and let's start off with the largest one — a 1/2.5 scale. This will set you back over ¥170,000 and that's not including shipping. With most shipping options still paralyzed by the pandemic, you'll most likely have to pay 5 digits in JPY to have it shipped.
This figure stands at 65 cm. That's just a little over 2 feet. I've seen displays where the 1/2.5 scale figure of Kirino fits in a detolf so if you're wondering if Kurumi will fit in a detolf, it's most likely a yes.
Another interesting bit about this figure is that it uses actual cloth for the skirt. It is removable though which can turn this into a proper maid-style swimsuit figure. I'm not sure if that's something to be excited about. At some point, the cloth might deteriorate especially in a hot environment. Also, the base is made of wood.
If you've got a boatload of money, go ahead and preorder while I go sit in the corner moping.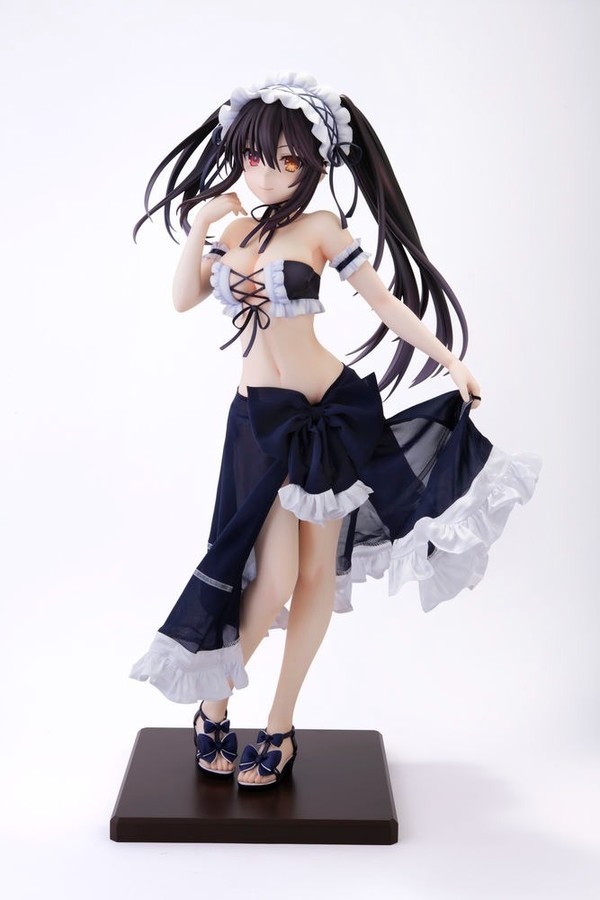 Date A Live – Tokisaki Kurumi – 1/7 – School Uniform Ver. (Kotobukiya)
Kurumi yet again but this time we have something a little friendlier on the budget. This is priced at only around ¥10,000 and that's a great deal considering Kotobukiya makes very good quality figures. Kurumi has tons of figures released but this is her first figure in a school uniform. That counts for something.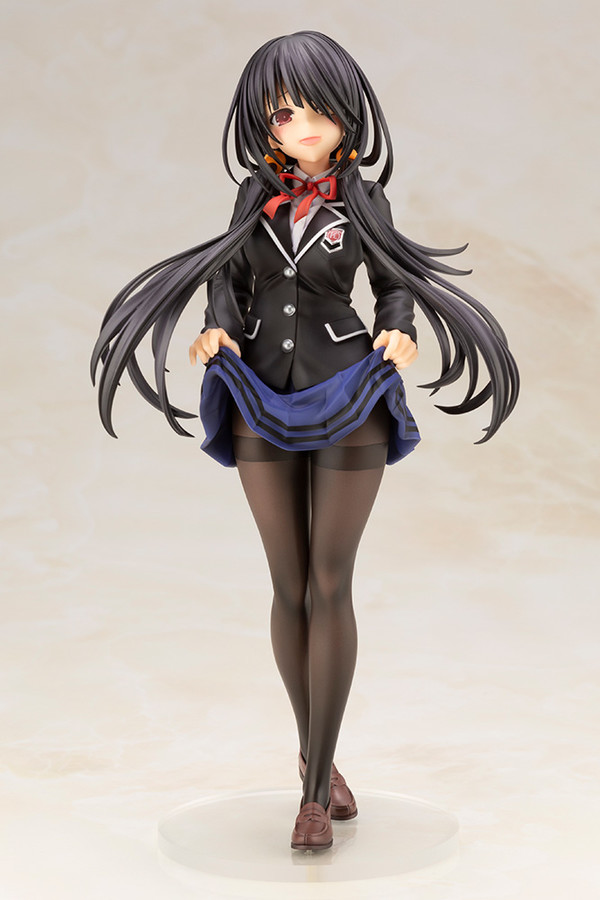 Date A Bullet – Tokisaki Kurumi – 1/7 – Gunner ver. (Spiritale)
Is it a Kurumi-festival? The pose seems somewhat robotic. At first glance, I thought it was a Figma.
Do take note that Spiritale still has only 1 figure released so far. There's not a lot of comments about the quality yet but one user did note that the paint needs improvements. Wing acts as a producer though but I'm not sure how much input the producer provides in the manufacturing process.The armor and the paint job looks nice at least.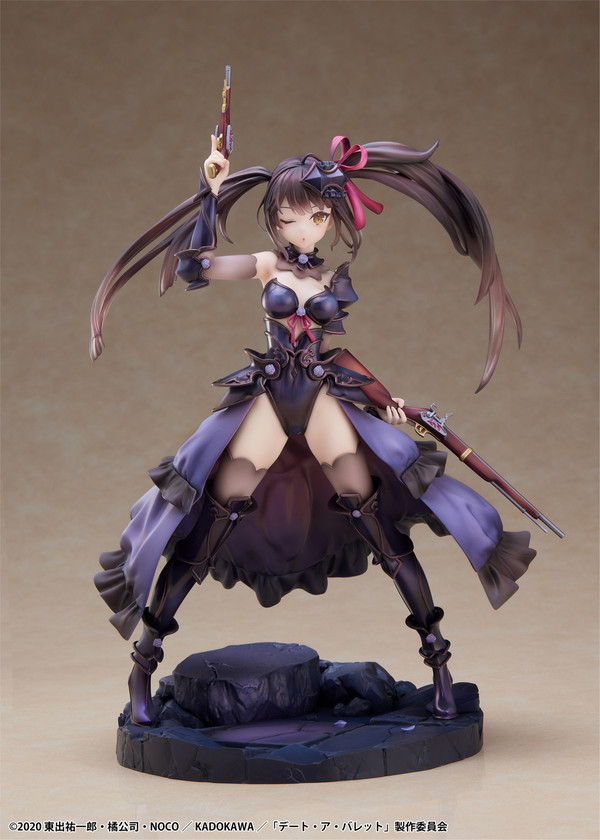 Date A Live – Tokisaki Kurumi – 1/7 (Apex Innovation)
And it's Kurumi again. APEX also realized Kurumi's potential as a money-maker so they decided to make their own. You might have a hard time finding this one though as it seems like it is only available in China for now. APEX has been known to initially open preorders only to China but will have a separate preorder date for the global audience. I hope the case is the case this one.
I believe she might have opened for preorder at an earlier date but for some reason, some stores have listed her again as available for pre-order but slots were gone fast. Not sure what happened there but hopefully we can get more preorder slots soon.
UPDATE: Preorder slots open again.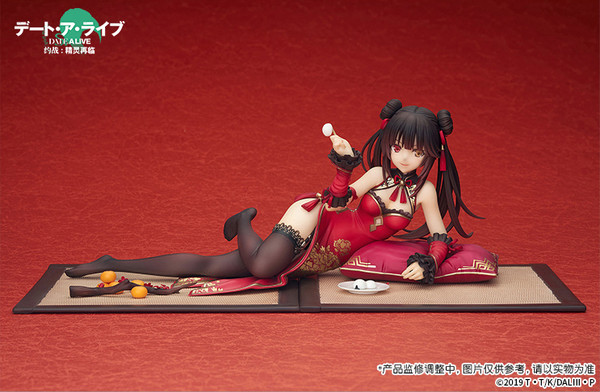 Date A Live – Yatogami Tohka – 1/7 – Xinchun Qipao Ver. (Apex Innovation)
Someone finally realized Tohka still exists, you know, the main heroine. Unlike Kurumi, you can still pre-order Tohka.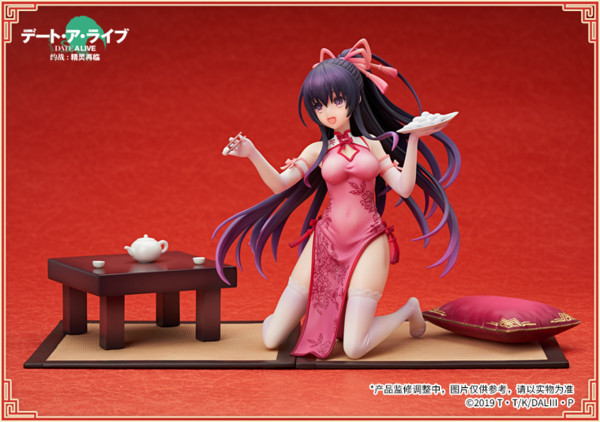 Date A Live IV – Yoshino – Yoshinon – B-style – 1/4 – Bunny Ver. (FREEing)
The DAL franchise is killing it. On top of the regular media, it also has (what I think is) a fairly successful mobile game. It's getting a ton of figures with Kurumi at the forefront. It's good to know that characters have not been forgotten.
This figure of Yoshino strays away from her usual green and blue theme. It's not necessarily a bad thing. This color combination works. Pink is cute and if anyone in the DAL series deserves a bunny figure, it would be Yoshino. This figure might earn the ire of some SJWs though so be mindful when displaying it in your living room.
With that, I'm hopeful the other girls would also get their own figures preferably in affordable 1/7 scales.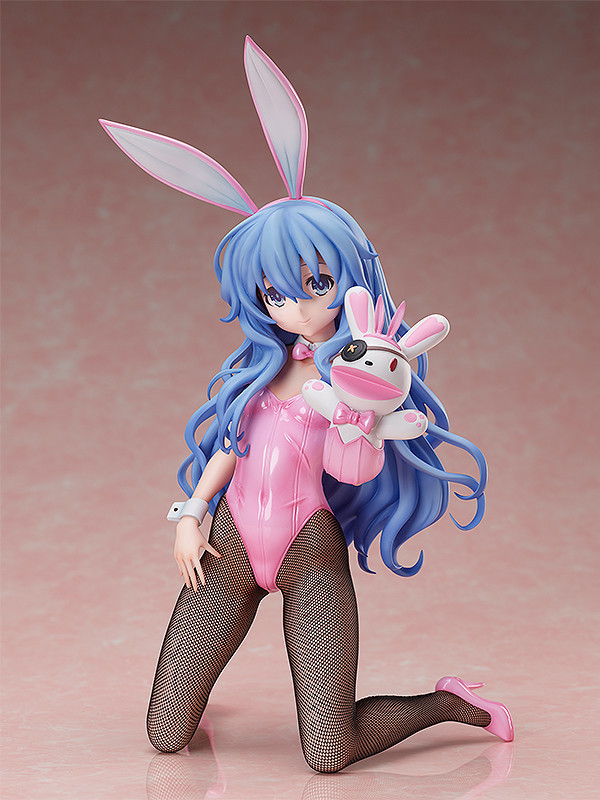 Fate/Grand Order – Scáthach-Skadi – 1/7 – Caster (Phat Company)
This is a good-looking figure and you can expect great quality from Phat Company. This is however on the steep end when it comes to the pricing. If you think she's worth it, then preorder her. Her price will most likely go up in the aftermarket like all other Scathach figures.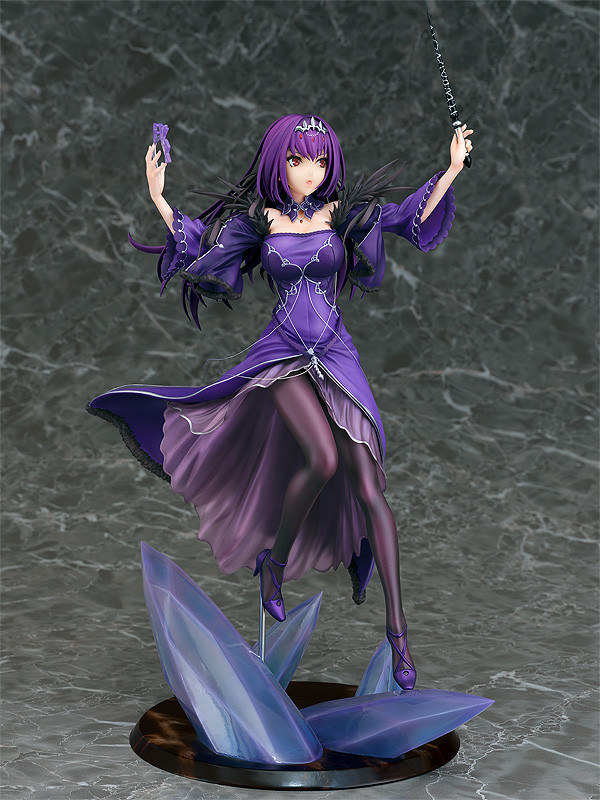 Princess Connect! Re:Dive – Inosaki Rino – 1/7 (Kotobukiya)
This goes a little beyond the price of what I'd expect from a Kotobukiya figure. Did Kotobukiya pay Cygames huge fees to license this? Still, this is still on the low end though if you would compare it with the pricing structure of some other companies.
Kotobukiya generally produces good quality but I think the paint on this one could be better.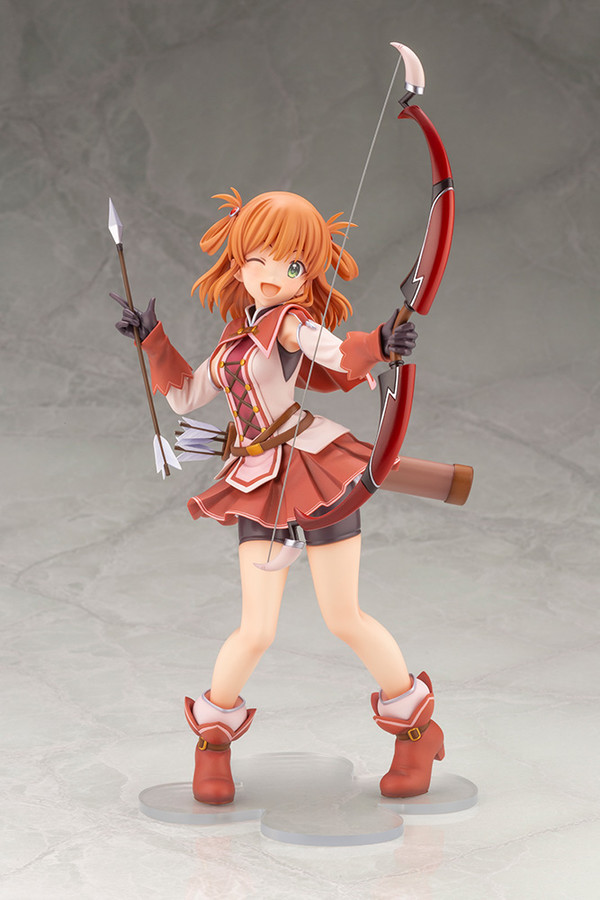 Touhou Project – Kirisame Marisa – B-style – 1/4 (FREEing)
Another B-style that's not a bunny. The figure looks good with a fair amount of details. I am not exactly familiar with the Touhou Project franchise but they have some really good figures. And this would pair really well with Reimu (which now costs an arm and a leg).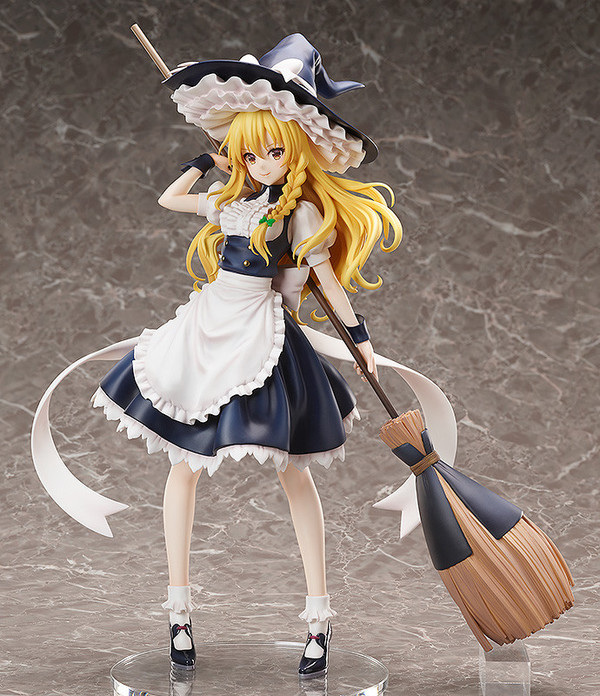 Piapro Characters – Hatsune Miku – 1/7 – Digital Stars 2021 ver. (Hobby Stock, Wing)
If you are a big Miku fan then this figure will deal a huge blow to your wallet. Prepare to shell out over ¥30,000 for this one (including shipping). The base looks really good and that's a huge plus for this figure. The paint on Miku looks really good. Take note of the gradients and shading in the skirt and the hair. Hobby Stock and Wing are also excellent manufacturers that produce great quality figures.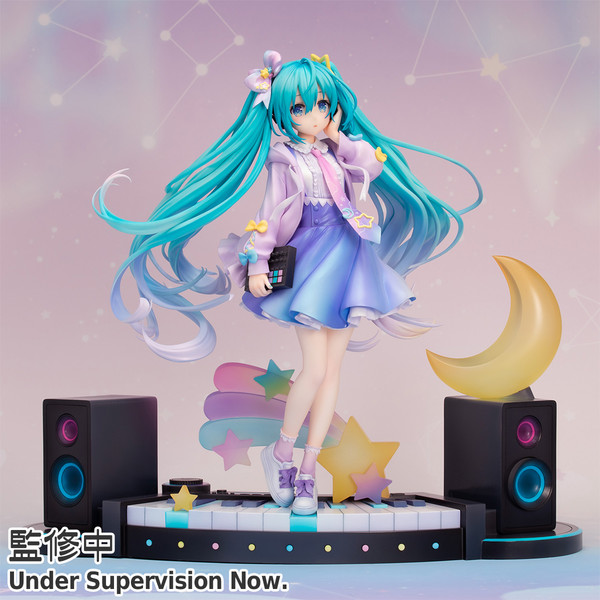 Fate/kaleid liner PRISMA☆ILLYA – Illyasviel von Einzbern – KD Colle – 1/7 – Install: Berserker (Kadokawa)
You usually see cutesy figures of Illya and seeing her in a berserker attire is a strange yet a welcome change. It's not something you would consider lewd despite the inadequate top coverage. It's something you would classify as a cool figure and it's not something any fan of the Fate series should pass up on.
The price is on the steep side but Kadokawa is a fairly good manufacturer so I'm certain you'll get your money's worth.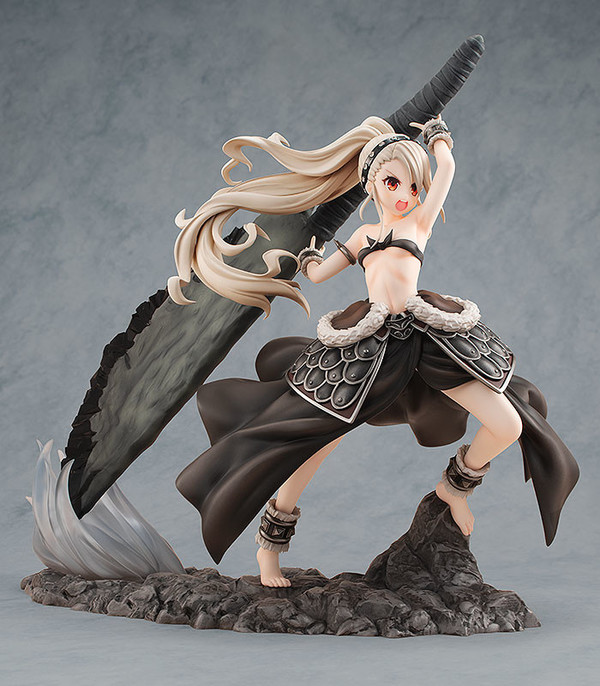 Angel Beats! – Tenshi – 1/7 – Key 20th Anniversary Gothic Lolita Ver., Repaint Color (Chara-Ani)
This is a recolor of a previous release which I'm not really a fan of. For starters, Chara-Ani's quality is questionable. Second, Kanade looks chubby. You'll be better off buying the classic Good Smile Company figure of Tenshi or the Kimono version even if they might cost a bit more in the aftermarket.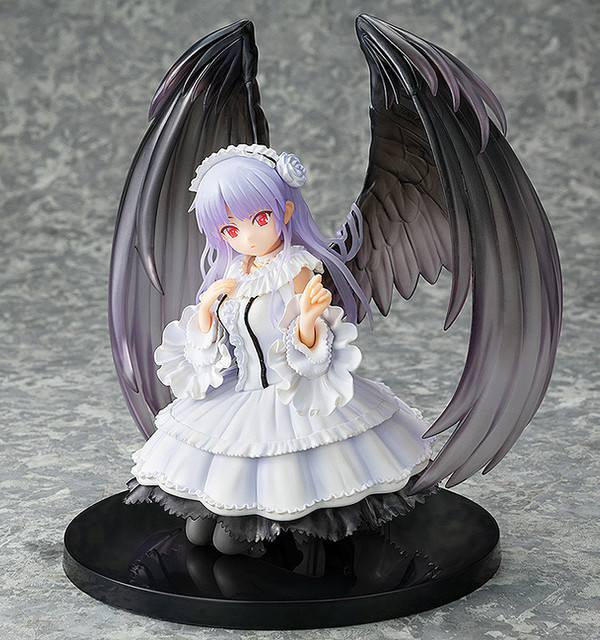 Azur Lane – Ying Swei – 1/7 (Neonmax)
Not one of the more popular characters in Azur Lane so it's a bit surprising she's even getting a figure. Needless to say, this is a very detailed figure with a very unique base (and a high price tag). In short, it's a beautiful figure — one I'd actually be willing to pay a lot of money for. Neonmax, however, is a big question mark. This is their first figure going for preorder and they have a few more lined up. Preordering this is a gamble since we have no information whether the company can deliver good quality. Are they in it for the long haul or are they are just here to make a few low-quality figures and then disappear into the sunset? There's not a lot of information on their website either.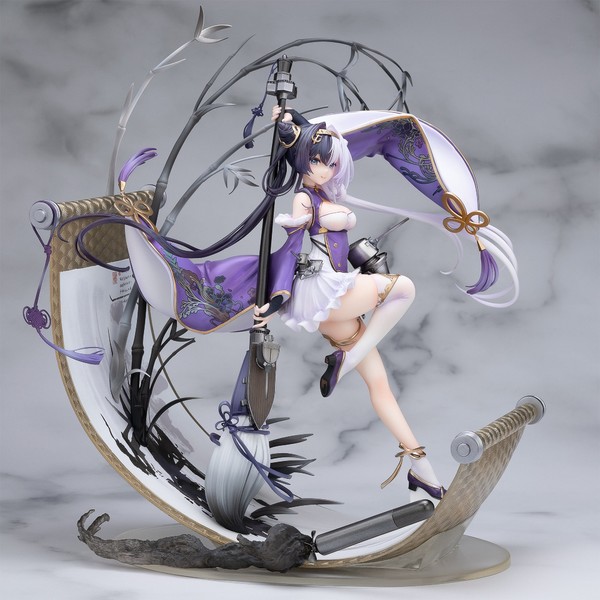 To Aru Kagaku no Railgun T – Shokuhou Misaki – F:Nex – 1/7 – Live Drawing Ver. (FuRyu)
With so many good figures coming out from better manufacturers, I can't be bothered with companies like FuRyu anymore. Unless you're a Shokuhou simp, there are better figures in this roundup you can opt for. This figure looks pretty basic and doesn't seem like it wants to impress at all.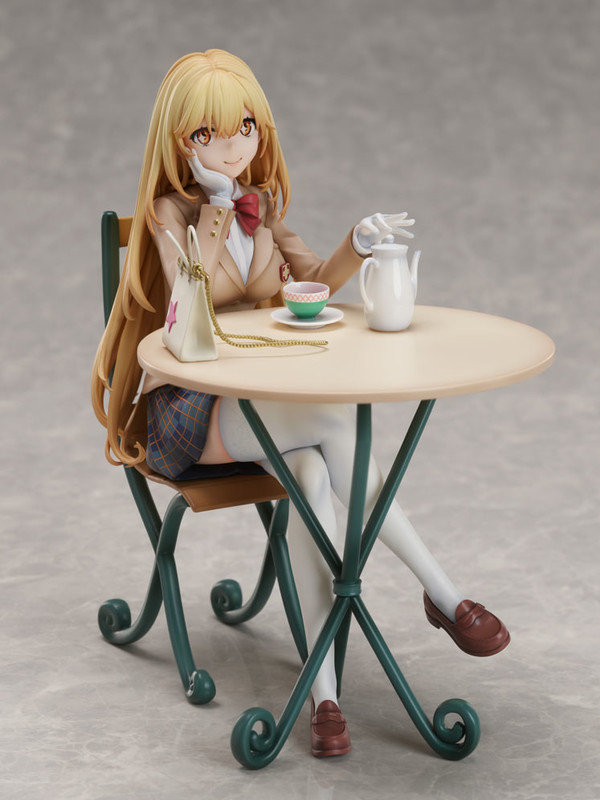 Yahari Ore no Seishun Love Comedy wa Machigatteiru. Zoku – Isshiki Iroha – 1/6 – Kimono Ver. (Wings Inc.)
Many stores listed her as 1/7 while she is actually a 1/6 scale. I would assume there was an issue with documents/emails sent out by the manufacturers which caused stores to list the figure as a 1/7 scale. No one bothered to make a correction. If anyone is wondering, Wings Inc. was actually renamed from Souyoukusha and this is supposed to complete the set of 1/6 scale Kimono version figures of Oregairu with Yukino and Yui.
Don't miss this preorder if you are a fan of the series since the price will definitely skyrocket in the aftermarket.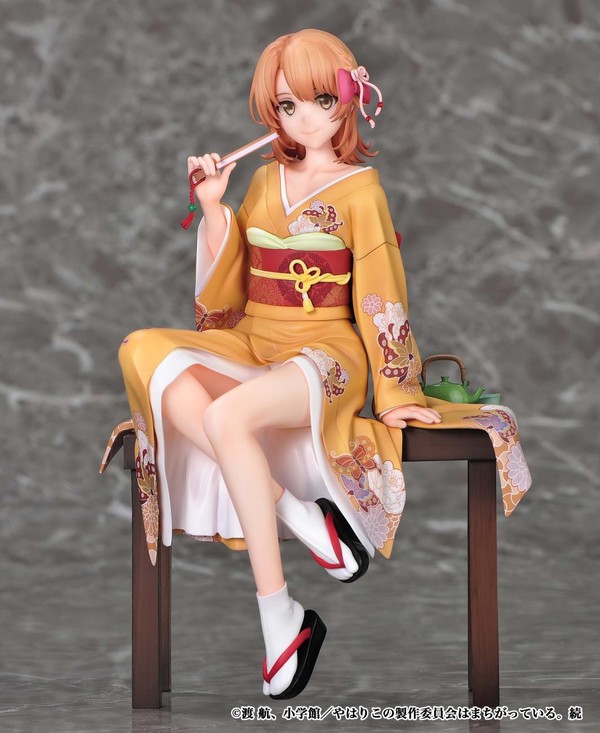 Re:Zero kara Hajimeru Isekai Seikatsu – Rem – 1/7 – Qilolita (beBOX)
Rem is still relevant. Her absence for Season 2 didn't mean squat. This figure is looking excellent. Just check out all those minute details in her outfit. Even the umbrella and that piece of cloth she's holding has a lot of fine details. She is also rocking a unique base.
beBox on the other hand has been listed as teaming up with other great manufacturers like APEX and Alter so it's looking like they're on the road to becoming good figure manufacturers.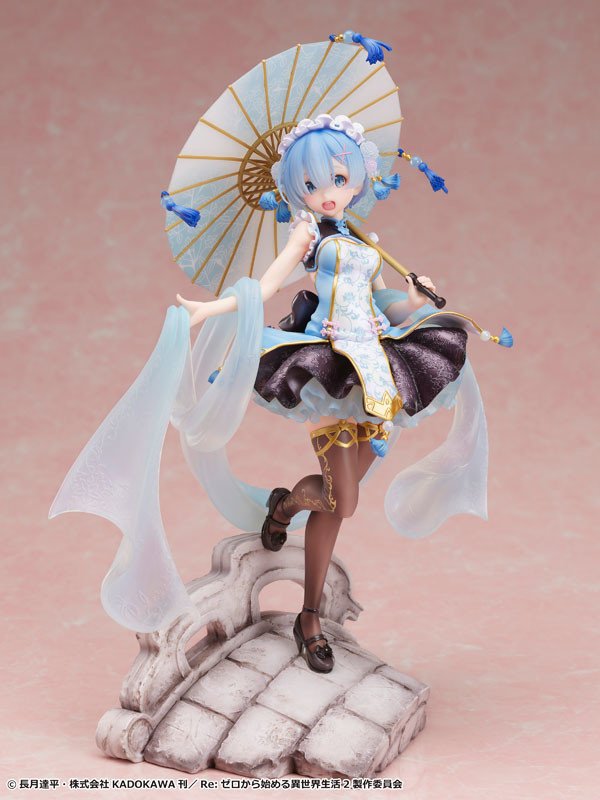 Tsuruta Shizuki – 1/6 (Otherwere)
This figure look's really good but there is still not a lot of information about the manufacturer. It's a sexy figure but not lewd. The paint job looks top-notch. The hair and the leggings look really detailed and there's a lot of shading and gradients. The outfit and the skin also look good. If the end product turns out exactly like the prototype, then this is going to be a great figure.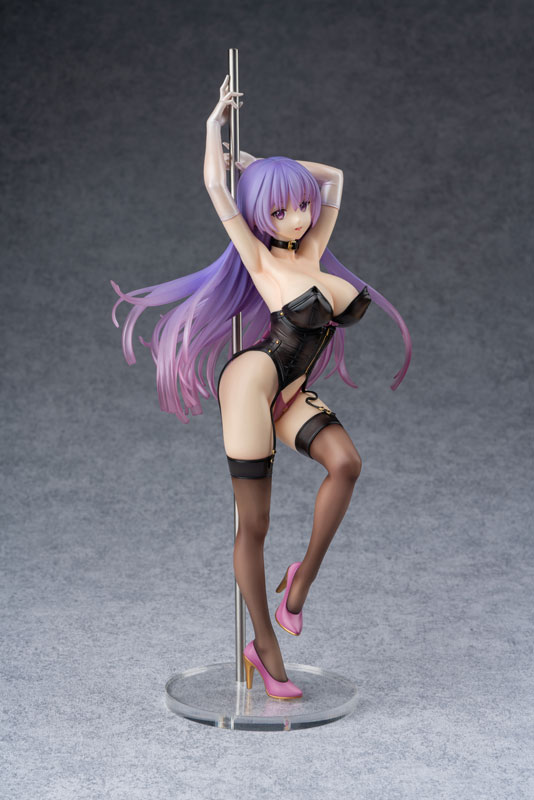 Overlord III – Shalltear Bloodfallen – 1/7 (Kaitendoh)
I've always referred to Kaitendoh as the company that strives too hard to be mediocre. None of their figures stand out or can be considered exceptional. There are however very limited choices when it comes to a Shalltear figure. It's either this one for the extremely overpriced Shalltear figure by eStream. There is still no news of any other Shalltear figure coming out. She's definitely losing the battle with Albedo on that front. So preorder this one if you want, just don't expect exceptional quality.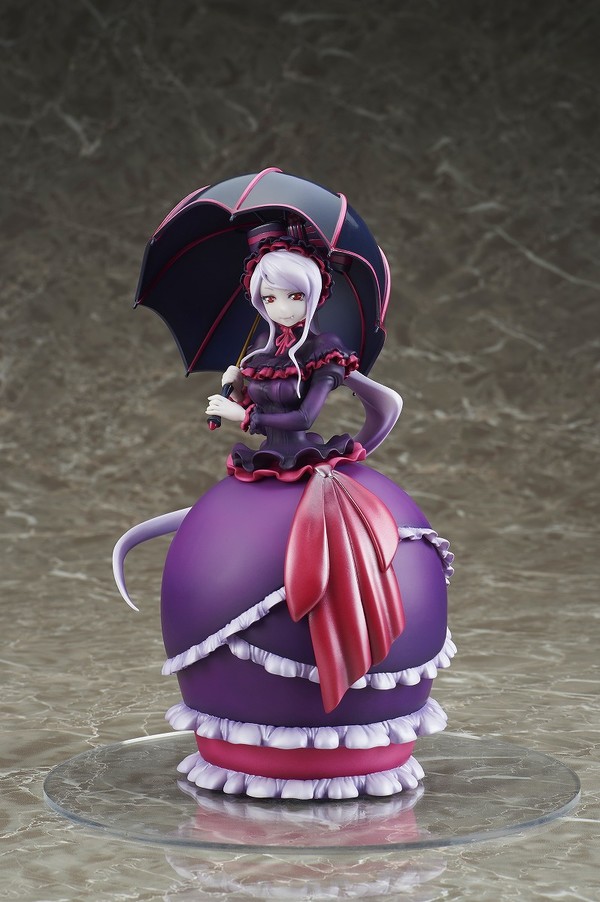 Girls' Frontline – HK416- 1/7 – Igetsu Denshin Ver. 1/7 (APEX-Toy)
APEX has been dishing a lot of wedding figures from popular gacha games. This one looks like a mix between a swimsuit and a wedding dress. The figure looks really good and it has a lot of nice details on the back. APEX has a good reputation as a manufacturer so any figure made by them is sure to be of good quality.
THE iDOLM@STER Cinderella Girls – Houjou Karen – Off Stage – 1/8 (Kotobukiya)
I am a bit troubled with Kotobukiya's pricing on this one as it is usually beyond their normal preorder price range. Though it has a unique base, I don't think it should have that much of an effect on the preorder price. This is still moderately-priced compared to other figures though.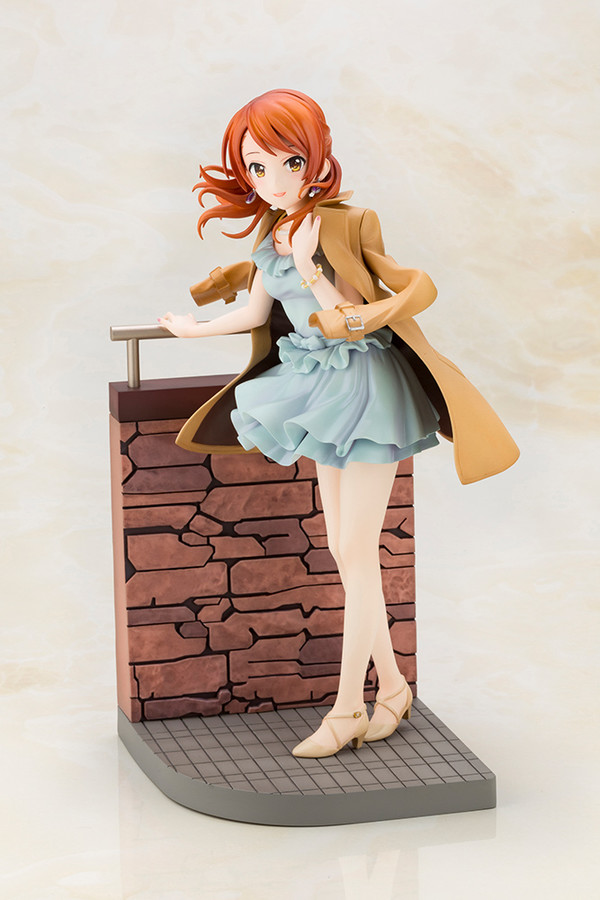 Tensei shitara Slime Datta Ken – Shion – B-style – 1/4 – Bunny Ver. (FREEing)
Rimuru's trusted secretary gets a bunny figure. Not really surprising since she's the main source of fanservice in the show. That purple bunny suit is looking extra shiny and she's got legs for days.
It's always been Shion and Milim getting figures. It's about time for Shuna to also get a proper scale figure.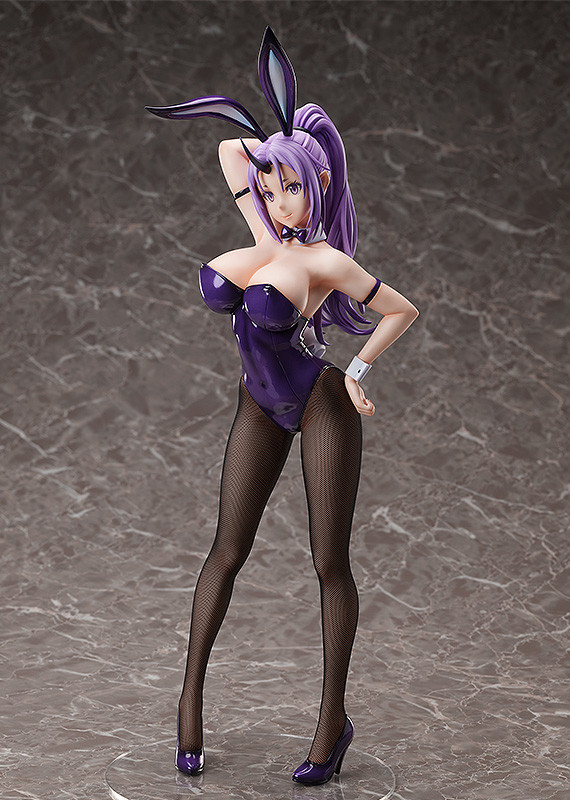 Nijisanji – Honma Himawari (AniGift)
AniGift, so far, has been exclusively making only VTuber figures. They have already released two figures and the quality seems to be good. They have partnered with Amiami for some of their releases and that's a good thing. A new company making good figures is a boon to the figure collecting community.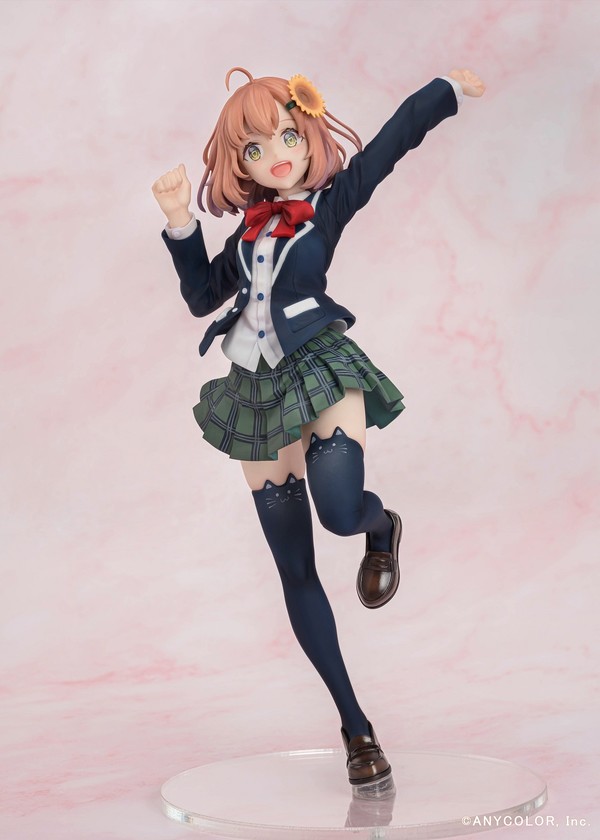 Houkai Gakuen – Seele Vollerei – 1/7 – Shippo Yuri Ver. (AniGame)
So, I get it now. AniGame is sort of like a sister company to AniGift. Since we've just established that AniGift makes good quality figures. AniGame should be the same. I won't pretend I know anything about the Houkai franchise, I don't. But what I do know is that I'm a sucker for cat ears.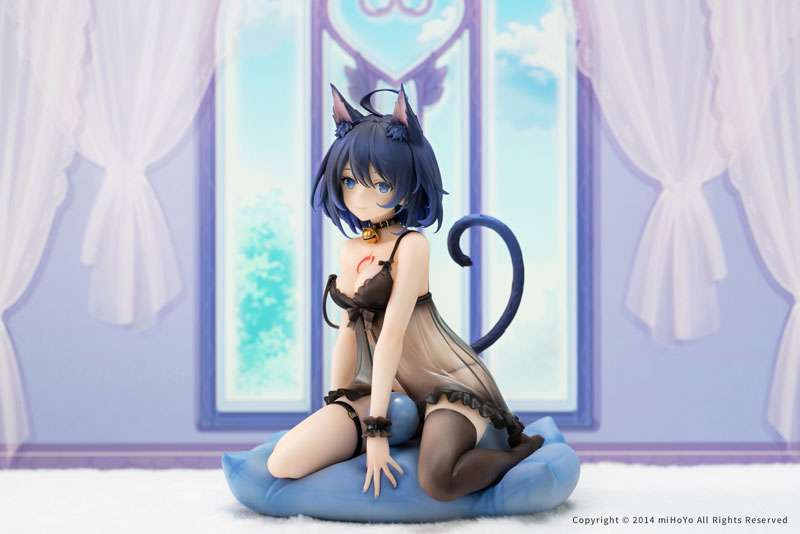 Original Character – Shoshuu – 1/7 (Wings Inc.)
This figure based on an original character by SWAV has so many details on it. Wings Inc. (previously known as Souyoukusha) is an excellent manufacturer and I am confident they can deliver this figure with the utmost best quality. What I initially thought was a plain base, upon closer look, is actually a textured base mimicking black sand.
This is my top pick for this roundup and it's something I'd gladly pay heaps of money for. However, this is only priced a little over ¥15,000 so that's a really great deal.
Here is a link to the original artwork.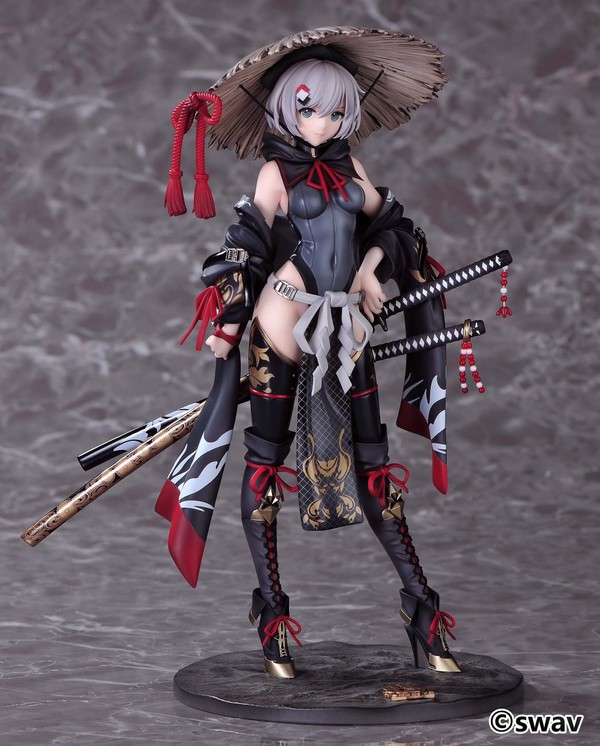 More Check! – Shizuku – 1/7 (Wings Inc.)
This one is illustrated by Kantoku who is no stranger to getting figure deals. The pricing is on the affordable end so props for Wings Inc. for that.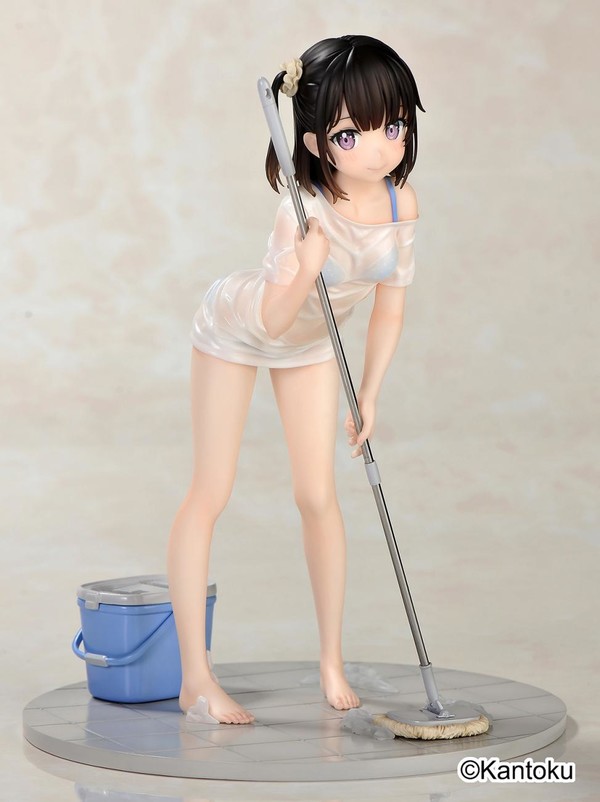 SSSS.Dynazenon – Minami Yume – Swimsuit Ver. (Union Creative International Ltd)
Sexy figure but I don't expect much from Union Creative. The paint job looks very basic and I wouldn't be surprised if this turns out looking like an overpriced prize figure. Even the Pop-Up Parade of her would look even better than this.
I cannot recommend anything from Union Creative but if you still say you want her, the preorder link is below.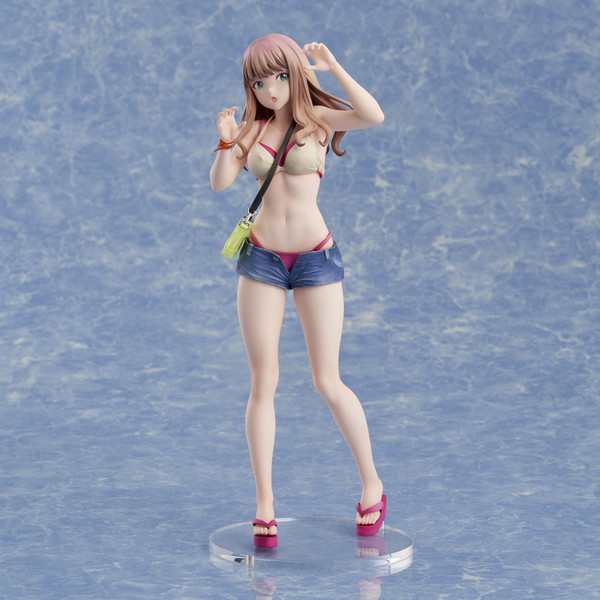 SSSS.Dynazenon – Mujina (Union Creative International Ltd)
Overall, this one just looks so underwhelming. The skin tone looks like a prize figure finish. The color is just so flat. There is no craftsmanship here. The hair, the skin and the swimsuit are all a single color. I'm hopeful another company will make another figure of Mujina. If your peepee is telling you to get it, then the preorder link is below.
Fox Spirit Matchmaker – Susu Tushan – 1/7 – Wan Shui Yi Shan Ver. (Solarain)
I'm not very familiar with the source material but it looks like a really good figure. This will most likely take up quite a bit of space because of that giant bunny. Also, I'm not quite sure about Solarain as a manufacturer. It's difficult to find information when a company isn't listed on any databases.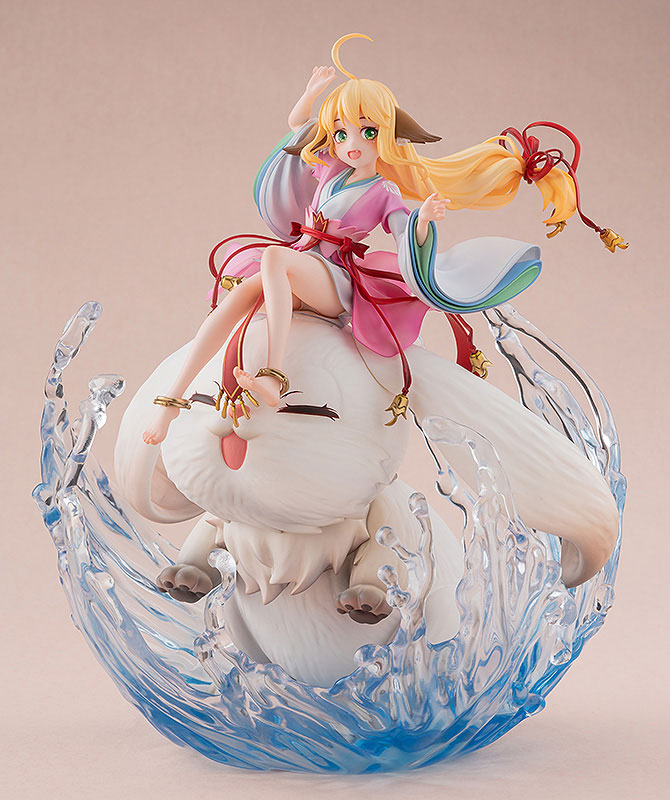 Touhou Project – Hata no Kokoro – 1/8 – Hyoujou Yutakana Poker Face, Light Edition (Ques Q)
This is a new variant to a figure that was released earlier this year. The other versions are wielding a glaive and has some other differences. You can see the other variations here and here.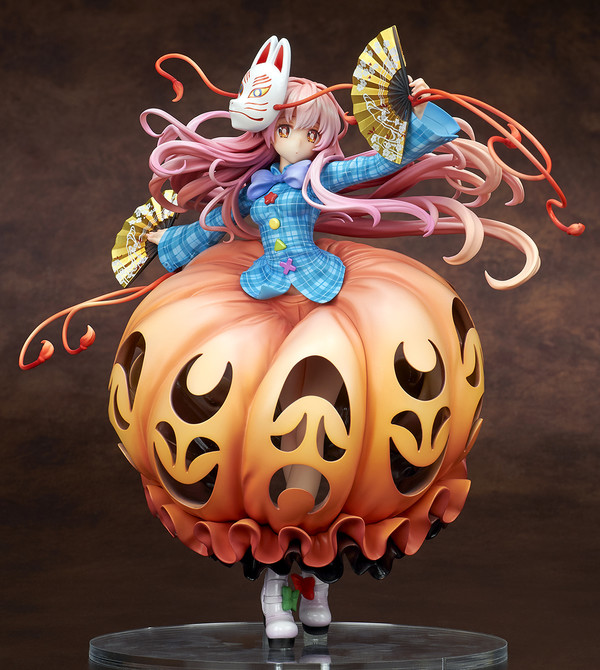 Majo no Tabitabi – Elaina – F:Nex – 1/7 – Summer Dress Ver. (FuRyu)
I'm still waiting for a figure of Elaina that isn't done by FuRyu or Bell Fine. While FuRyu isn't the best, I'd rank it better than Bell Fine. And comparing this one with FuRyu's other figure of Elaina in her regular witch outfit, I'd go with the witch outfit. It's less expensive too if you can find her in stock in the aftermarket. She releases next week.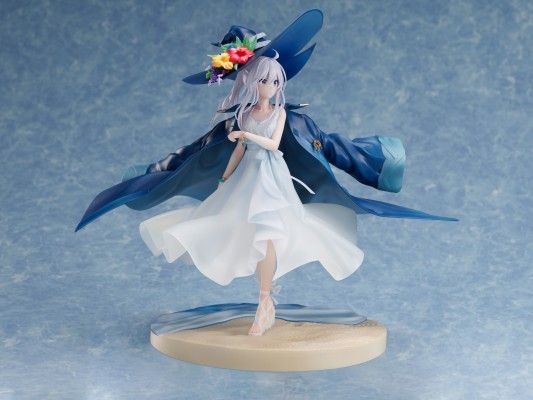 Original Character – Rako Van Sheim – 1/7 (Amakuni, AmiAmi)
She is an original character illustrated by Wada Rco — the same illustrator that brought us many Fate series figures. She's a ripped scantily-clad chick with bunny ears and a big ass sword. Kind of a weird combo but that had to strike a chord in someone.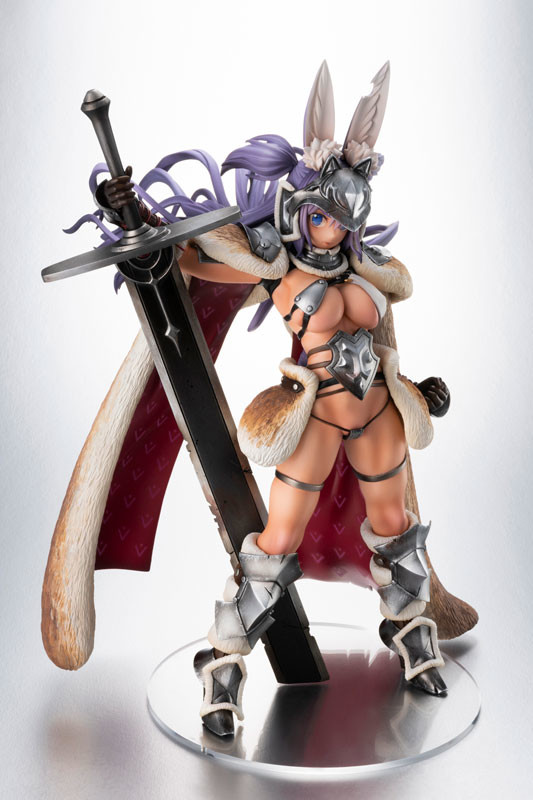 Langrisser – Lana – 1/7 – 30th Anniversary (AmiAmi, Extreme)
Langrisser, the tactical RPG hits its 30th anniversary and celebrates with a new figure. The character design may look dated but the details on the figure appear to be well-executed. You can see various shading on the paint job
Extreme isn't really a new company. It made one Nendoroid back in 2013 and we haven't heard from them since then. And now, it is teaming up with Amiami to create this cool figure. If a company was making Nendoroids then I'd expect it would be producing good quality. Apart from that, I have faith in Amiami that they will only partner with the good figure manufacturers.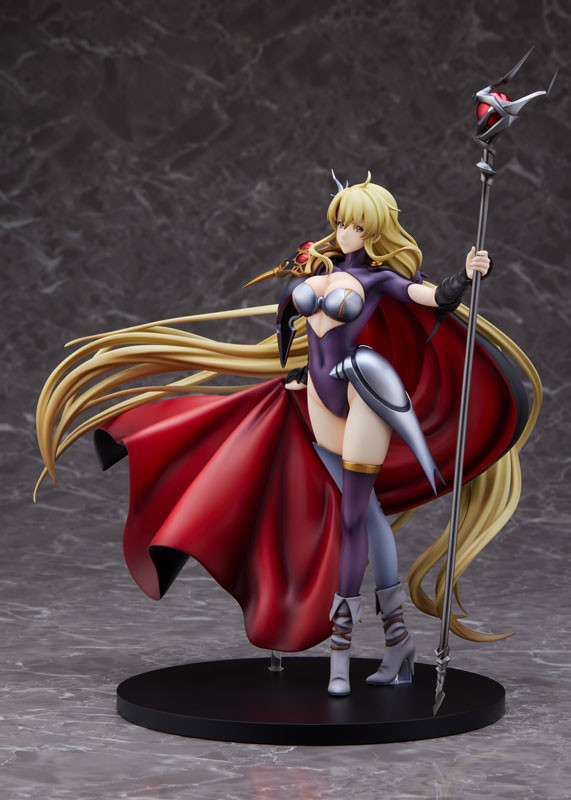 Beatless – Lacia – B-style – 1/4 – Bunny Ver. (FREEing)
This makes me wish we can get more bunny figures in 1/7 scales. I have unboxed Lacia's Deployed Monolith Version figure and she was a real beauty. I still have tons of figures I am unable to unbox because of lack of space so there's no way I'm fitting in a 1/4 scale bunny figure and buying a new house is not on the radar just yet.
If this one ever gets a bare-leg version, I think that would provide a better balance of colors instead of the fishnet.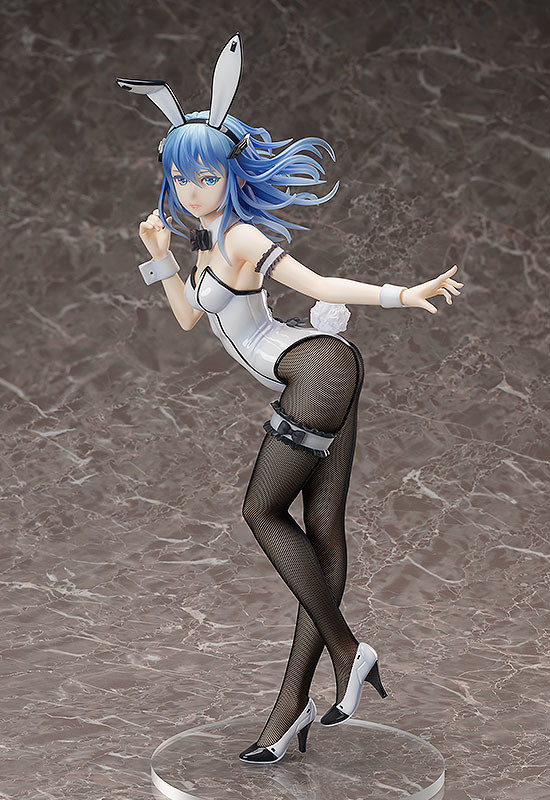 VSINGER – Luo Tianyi – 1/7 – Ongaku Inki Nen ver. (Blackray)
She is a Chinese Vocaloid. That's all I know. Also, Blackracy is an unknown factor. I've no idea what quality they will deliver.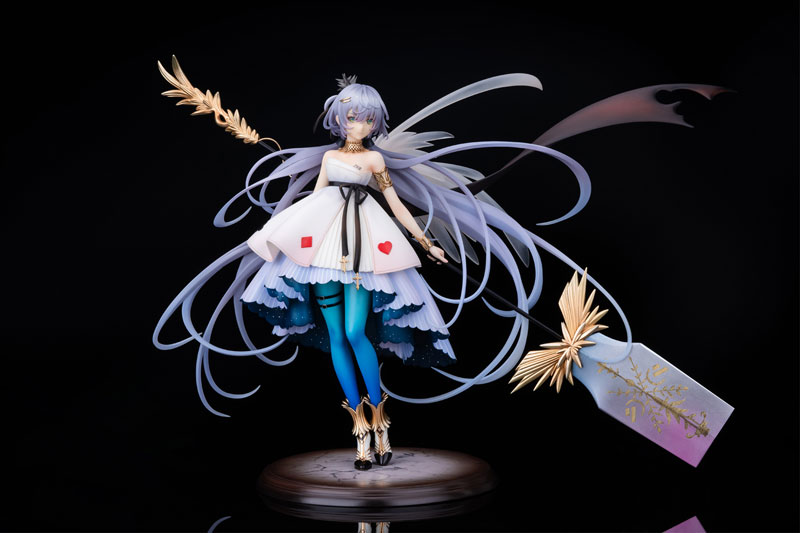 Arknights – Skadi- 1/7 – Beach Summer Ver. (AniGift)
Personally, I think it's too much coverage for being a summer version figure. The outfit just looks weird overall. Still, the figure has a lot of details and this will most likely turn out to be good quality.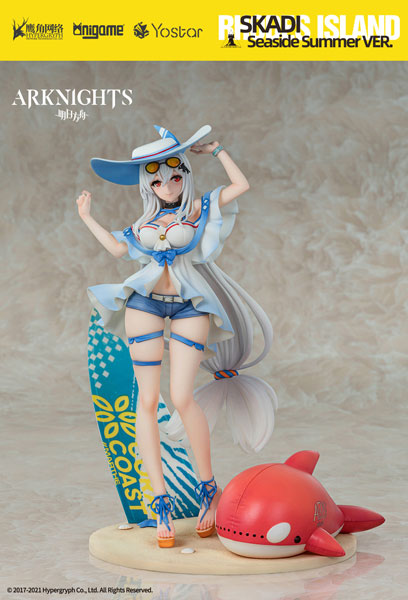 Original Character – Atsumi Chiyoko – 1/6 – Blue/WhitePanties ver. (Hobby Sakura)
So many new figure manufacturers keep popping up. This is the first figure by Hobby Sakura.
At first look, it seems pretty innocent. However, the name of the figure should have already hinted at something lewd. Looking at the back of the figure reveals a (fortunate) accident.
This original character was illustrated by Accio. The price for this figure is very affordable especially being a 1/6 scale.
Preorder White Panties version here.
Preorder Blue Panties version here.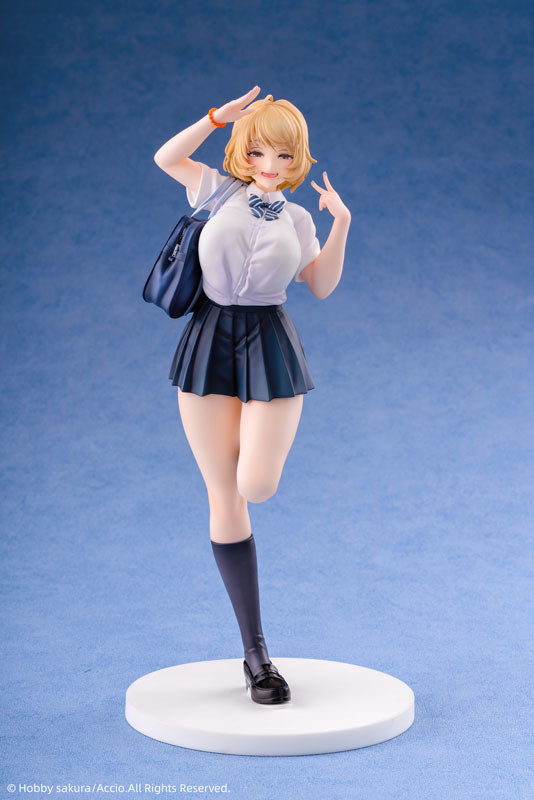 NSFW
Original Character – Suzuki Kaede | Suzuki Tsubaki – 1/7 (TSUBAKI MAI)
I thought these two were just your regular run-off-the-mill hentai figures. This is a cast-off as you would expect. The boobs are made of soft material. That's okay. We've already seen that feature in other figures too. But what if I tell you that you can squeeze the boobs and then milk will come out? I don't normally buy hentai figures so I'm not the expert but I have never seen or heard of a figure with a feature like this before.
Had to remove the images sorry.
Original Character – COMIC Shingeki Cover Girl Sakurazawa Yuka – 1/5 – Ver. 1.1 (A+)
Not my cup of tea but A+ gets an A+ in terms of quality so this is a safe preorder.
Starless – Mitarai Yuuna – 1/6 – Bridal Inner ver. (New Line)
This is from a hentai series so expect that it's a cast-off. As for New Line, the company has been around for over a decade so their quality is decent.
NSFW
Figures You Should Not Preorder
This roundup has gone on long enough and I'm already tired. I don't want to list all figures on the do-not preorder list one by one so I leave you with this link so you can know which figure manufacturers you should avoid.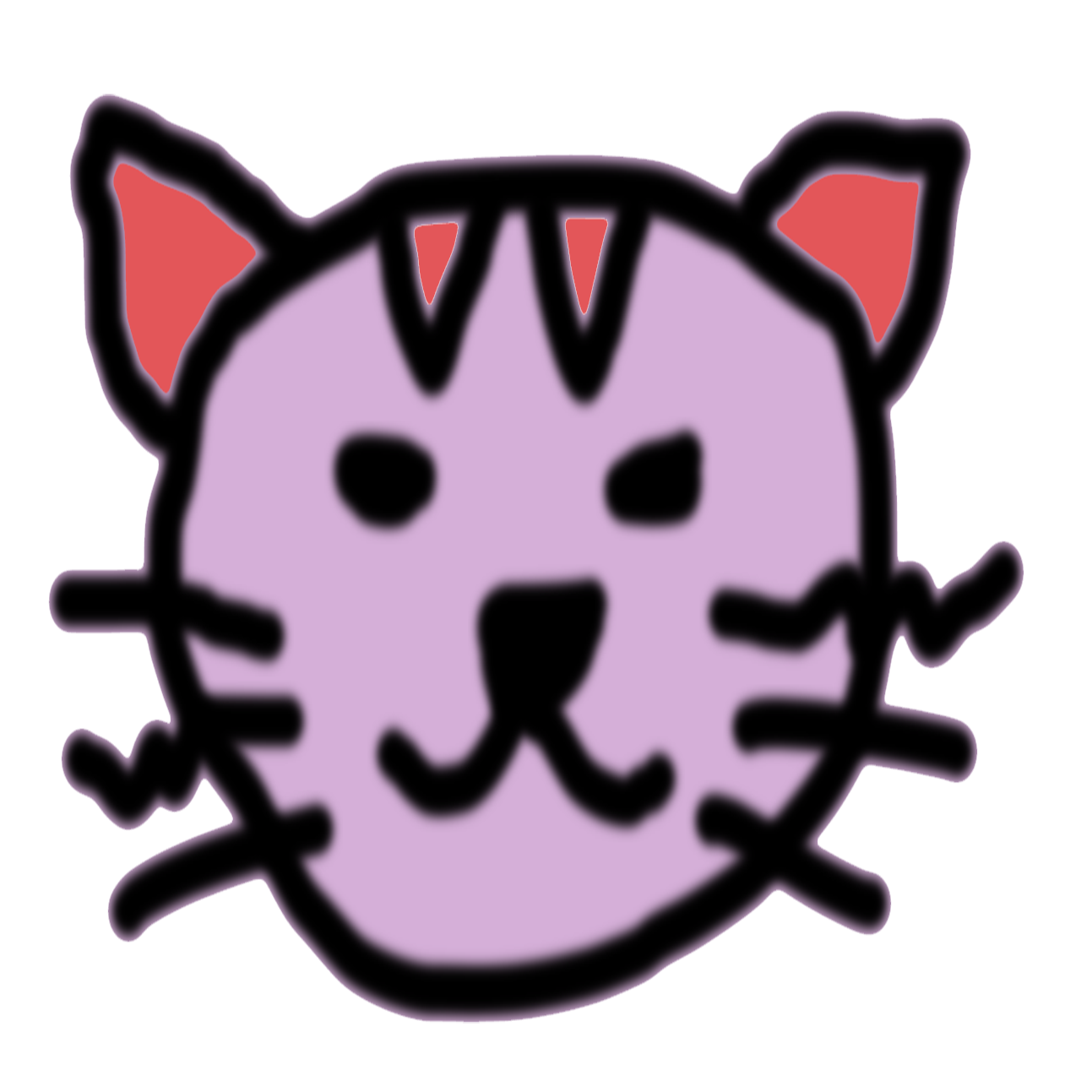 I started the NekoFigs blog in January 2021, 5 years after I've started collecting anime figures. It all started with one humble prize figure of Saber Lily which was bought on a whim. Now, I face the big problem of how to deal with over 200 empty boxes.