Holy crap! This took a lot of time to make. The last few weeks have been rife with new preorders probably because it should have been WonFes season. Check out new preorders below and I hope you'll consider using our affiliate links when you pre-order.
Sword Art Online: Alicization – War of Underworld – Asuna – Dream Tech – 1/7 – The Goddess of Creation Stacia (Wave)
This has got to be one of the most beautiful figures of Asuna. The dress looks great. The hair also looks nice. The face seems spot on. The only possible problem I can see here is that the supporting pole is too high and can maybe cause problems in the long run. On the bright side, the supporting pole being high means you can position her in the back of your display and she won't be blocked too much by the figures in front of her. You won't need figure risers for this one. It's a shame if you'd have to put her in the back though. A figure that looks this good deserves to be in front and center.
Another downside is the seams on the head are too obvious. If you can live with that, then this is a recommended preorder.
Tsuki ga Michibiku Isekai Douchuu – Mio – 1/7 (Medicos Entertainment)
I have not yet seen the anime so I made plans to binge it later (if I don't end up wasting hours on League URF mode again).
The figure looks good — eery and sexy. The spider leg thingies can be removed if you prefer to display her without them. I'll have to decide if I'm getting this or not after I see a few episodes.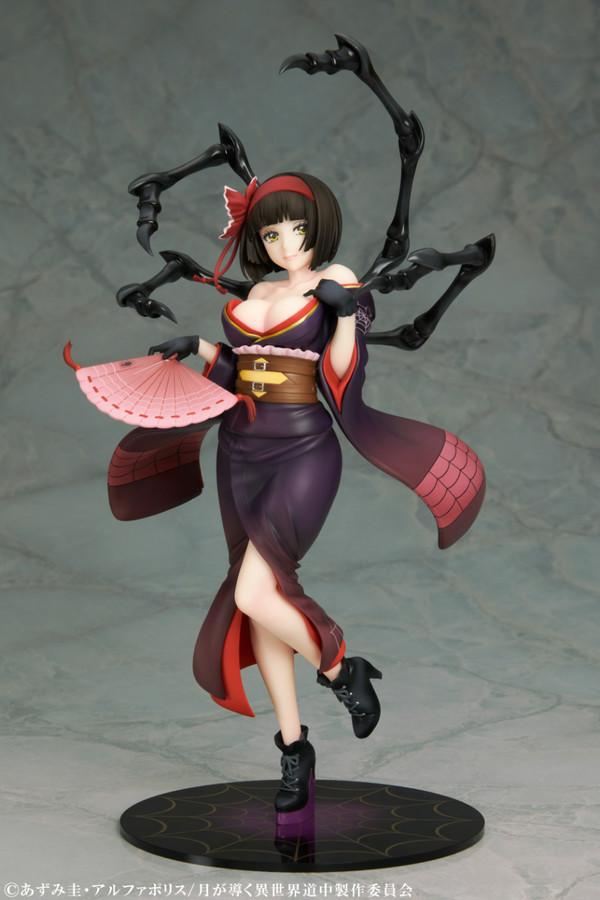 Fate/Grand Order – Saber Lily – KD Colle – 1/7 – Eirei Matsuri Ver. (Good Smile Company, Kadokawa, Revolve)
I prefer figures with smiling faces compared to figures in fighting poses which is what most figures of Saber are. She just looks so happy you want to protect that smile by hitting the preorder button.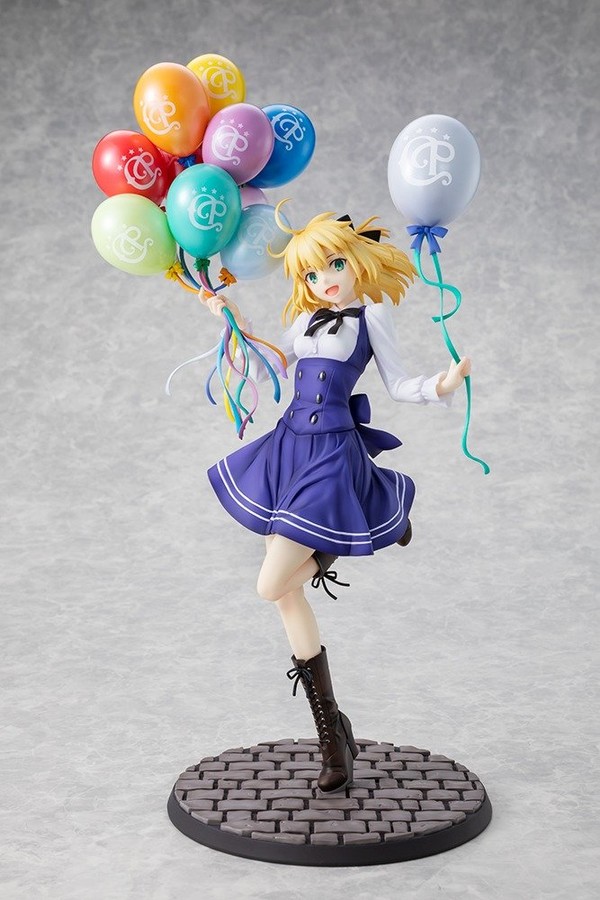 Princess Connect! Re:Dive – Momochi Kiruya – F:Nex – 1/7 – New Year (FuRyu)
It's a real shame Princess Connect figures are not being done by the better companies. FuRyu is not known for making excellent quality figures. They're not at the bottom of the bunch but their figures have been known to have some quality issues here and there. Also, FuRyu's pricing is at the top of the charts. While I genuinely would like to get more Karyl figures on my shelf, I'm not sure I want to spend that much money on something that could have quality issues.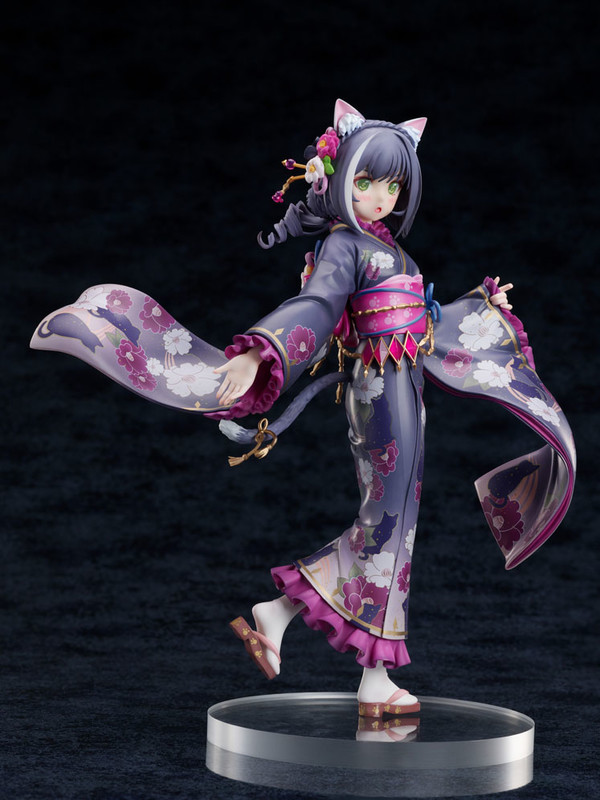 Azur Lane – Zara – B-style – 1/4 – Poolside Coincidence (FREEing)
One of the most popular skins on Azur Lane gets a figure and it's a 1/4 scale. This is a good-looking figure despite the face looking a little off. It's sexy but the aesthetic seems a bit questionable. This is the ideal view of the figure which is nice.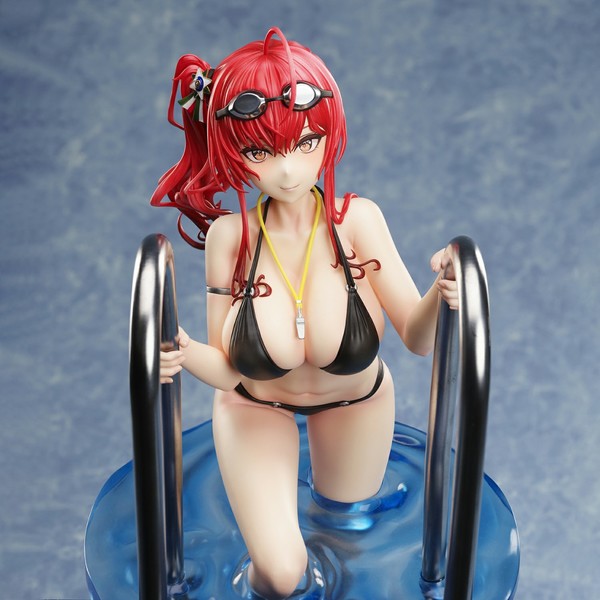 View it from the side and the figure aesthetic is broken. In a normal display, you can't avoid viewing it from an angle. There's plenty of ways that this could have been done better and this kind of display really is a deal-breaker for this kind of a figure (unless you are simping for Zara).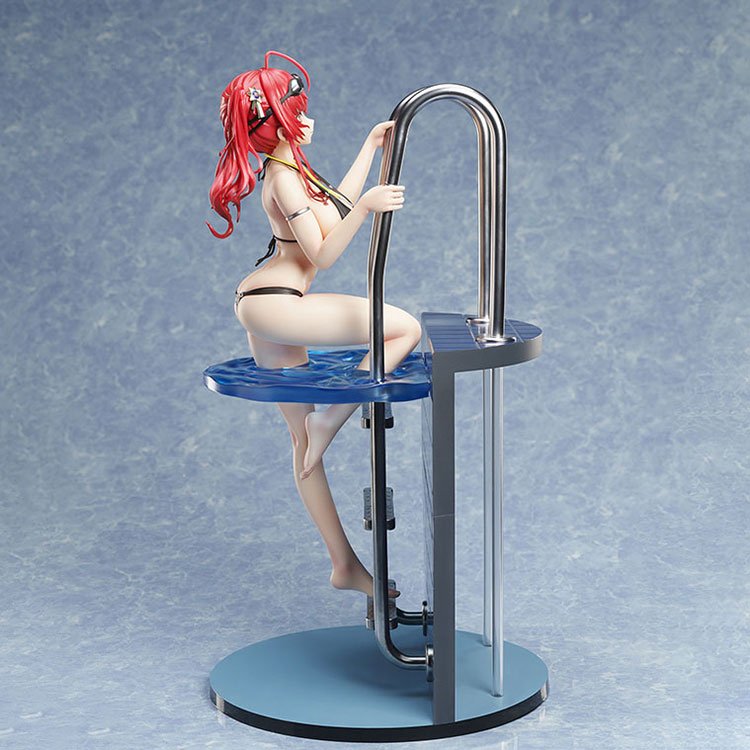 And it's a real shame because this figure has some nice assets. This could have easily been my first 1/4 scale if not for the aesthetic-breaking design.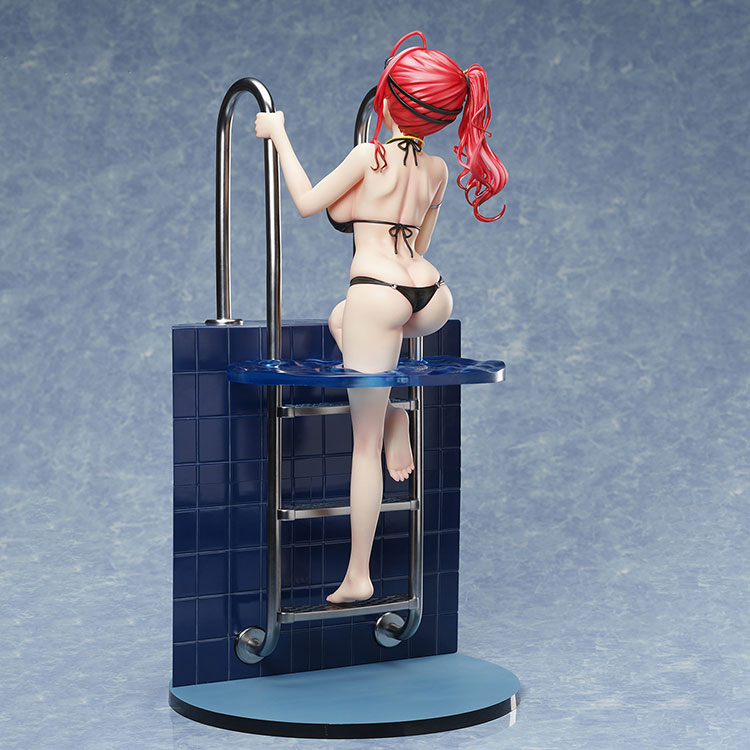 Re:Zero kara Hajimeru Isekai Seikatsu – Ram – F:Nex – 1/7 – Hanfu (FuRyu)
It really pains me not recommending figures because of their price. Unfortunately, we don't live in a perfect world. In a perfect world where we can have anything we want, we'd be buying them all.
In the real world, we have to stick with a budget; we have bills to pay. Unless you're a billionaire, you have to really think about which figures you can preorder. There are some cases when I can never justify the price of a figure.
This looks like a great figure but the price is a real turn-off. It's a 1/7 scale that is prized twice the price of a regular 1/7 scale. Sure Ram looks really cute here but this is also being done by a company that sometimes produces subpar quality. At this price, you might as well just get yourself a 1/4 scale or an overpriced Alter figure. If money is no issue for you, then click on pre-order
Preorder here. This is the exclusive version that comes with a limited edition faceplate.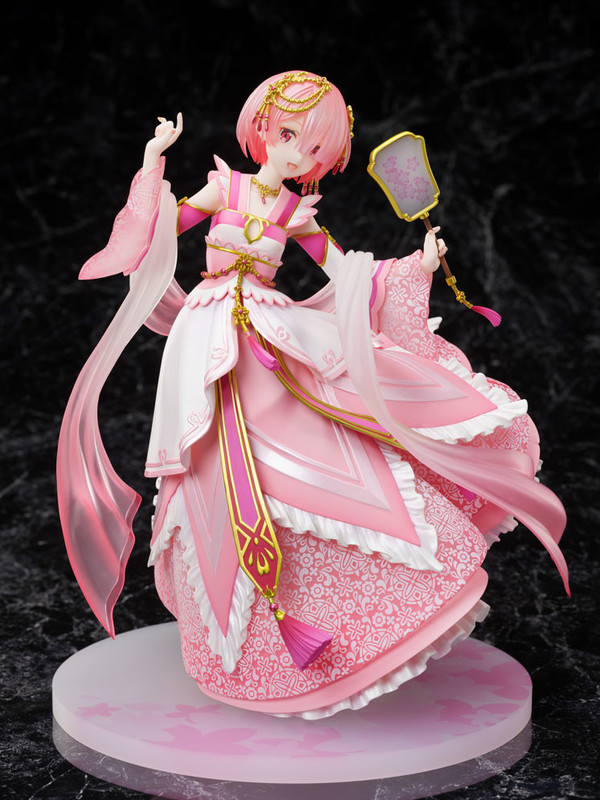 Kaguya-sama wa Kokurasetai?: Tensai-tachi no Renai Zunousen – Hayasaka Ai – 1/7 (Amakuni, AmiAmi, Mimeyoi)
The stoic Hayasaka finally gets her own figure. Simple as it may look, Amakuni is known for producing excellent quality figures. This is in partnership with Amiami so it is sold exclusively at Amiami. The alternate bag with the Kaguya keychain is also a nice bonus.
Now if I can just get a decent scale figure of Kaguya, the world will be a happier place.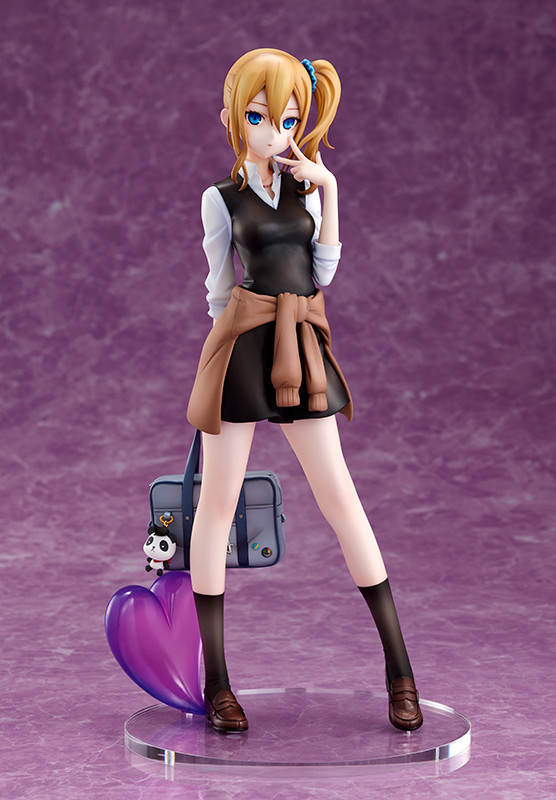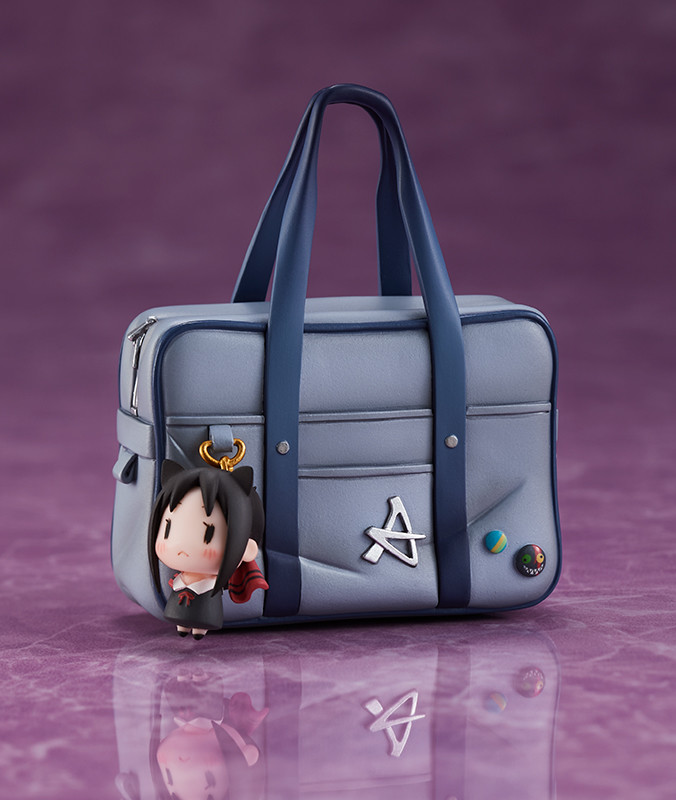 Idoly Pride – Nagase Mana – Shibuya Scramble Figure – 1/7 (Alpha Satellite, eStream)
There's some kerfuffle on the MFC comments section of this figure. On one end, some eStream fans are justifying the exorbitant price by calling eStream a luxury brand. Others argue that this is just plain overpriced. Some compare eStream quality to Alter's quality which I know for sure Alter fans wouldn't take kindly to.
I'm personally not a fan of eStream figures and I've heard of many stories where eStream figures arrive damaged due to poor packaging. The company has since learned from that mistake and now packages its figures better. I still, however, see plenty of comments about people receiving eStream figures with sculpting issues which are not acceptable if eStream wants to call itself a luxury brand.
I don't hate eStream but I don't like them either. Maybe they can make good figures but I can never justify the price. Adding a few bells and whistles to a mediocre figure and slapping an extra $200 to $300 to the preorder price doesn't make sense. Companies like Kotobukiya and Myethos can produce better-quality figures at significantly lower prices.
You tell me. Does the figure below look like something worth ¥20,000? Kotobukiya would price something like this at half that price.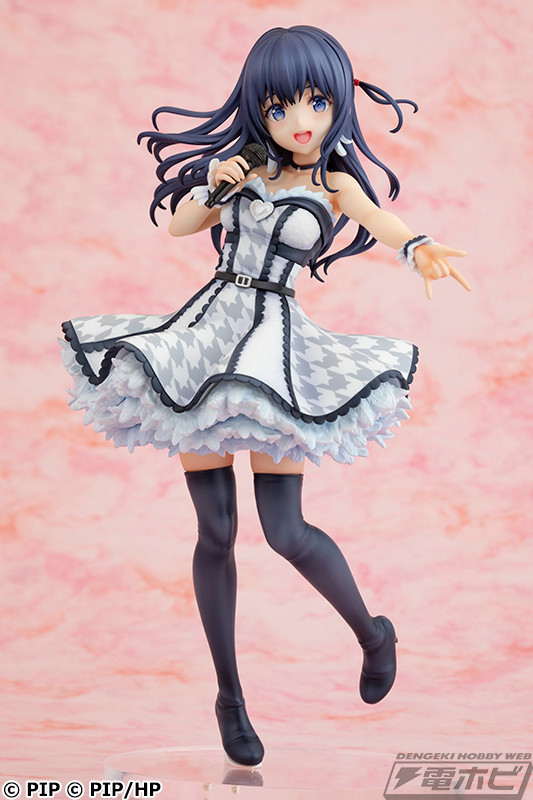 And then deceptive marketing steps in to add crystal beads to the promotional photos. Voila! The figure now looks much more expensive. You're not really getting any of those crystal embellishments though. I guess what I'm saying, be smart about what you preorder unless you're loaded.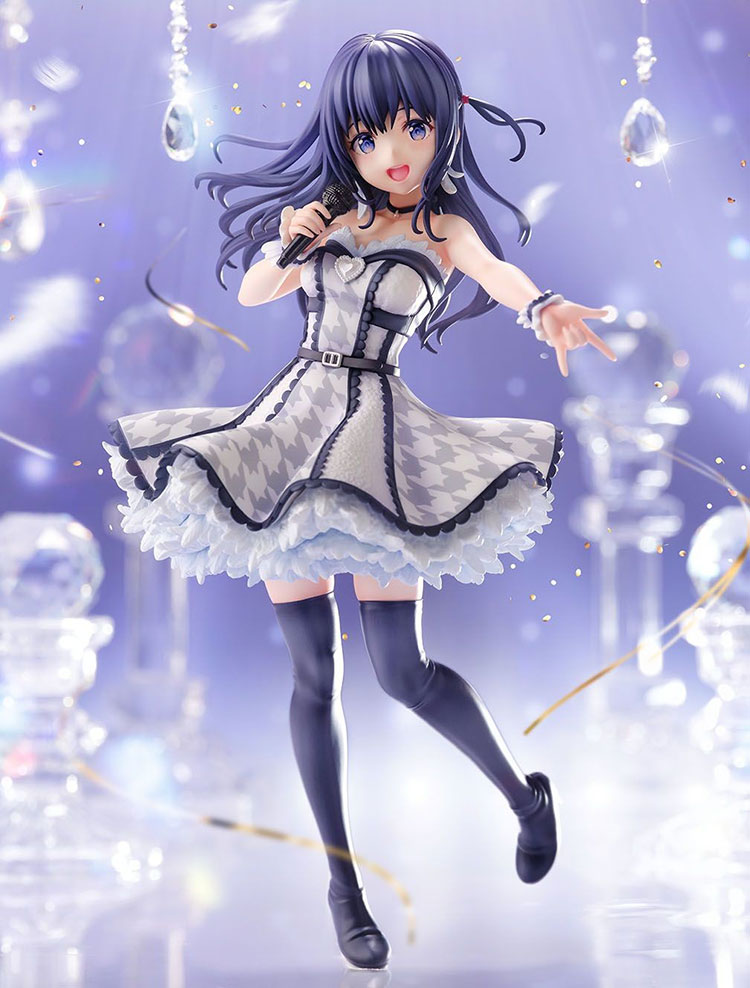 Fate/Grand Order – Nazo no Heroine X – 1/7 – Alter (Funny Knights)
Not to be confused with the limited edition Wonfes only variant. This one is the no-glasses version. I'm still not a fan of the eyes though.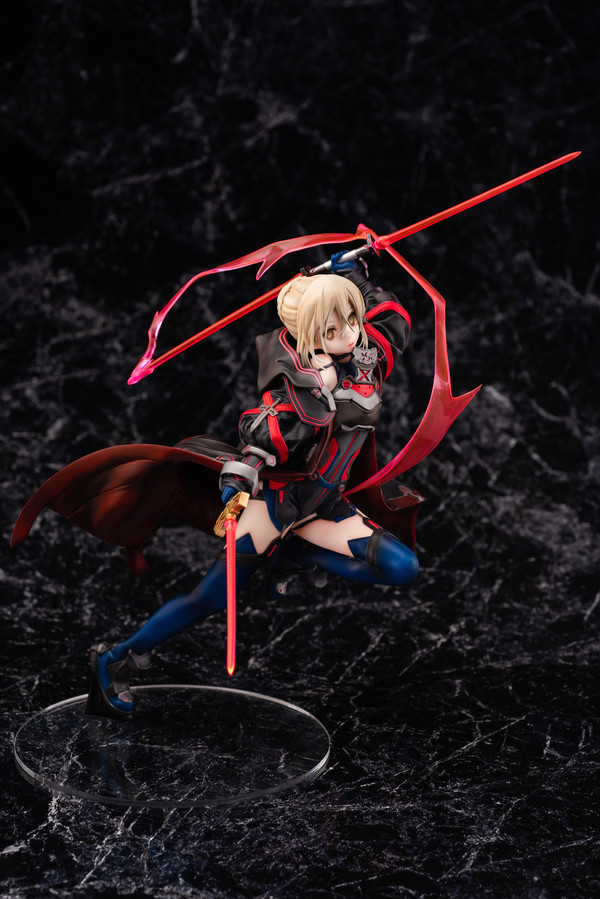 To Aru Kagaku no Railgun T – Misaka Mikoto (Union Creative International Ltd)
This one is a helluva lot more expensive than Kotobukiya's Misaka. Get the Kotobukiya one instead and you're guaranteed to get a good figure at a good price. Union Creative produces mediocre to bad quality and their figures are much more expensive in comparison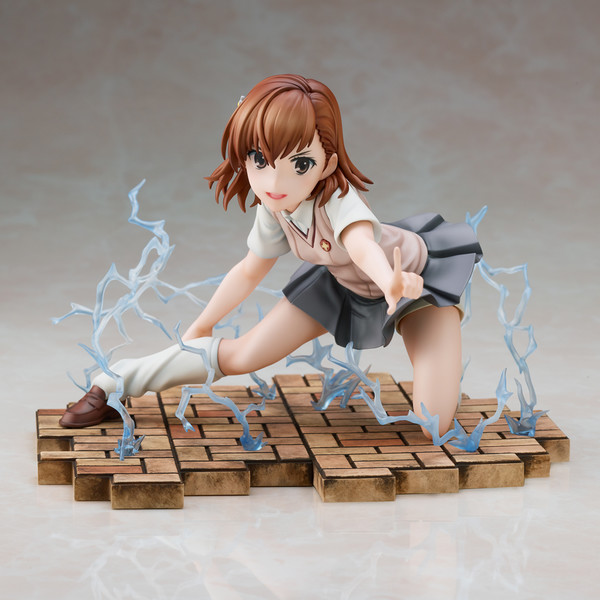 Fairy Tail – Erza Scarlet – 1/6 – the Kishi ver. (Orca Toys)
This almost looks like a rerelease but is actually a different item. The hair, the hand, and the colors have minor differences. If you already have the previous version then no need to stress over this one.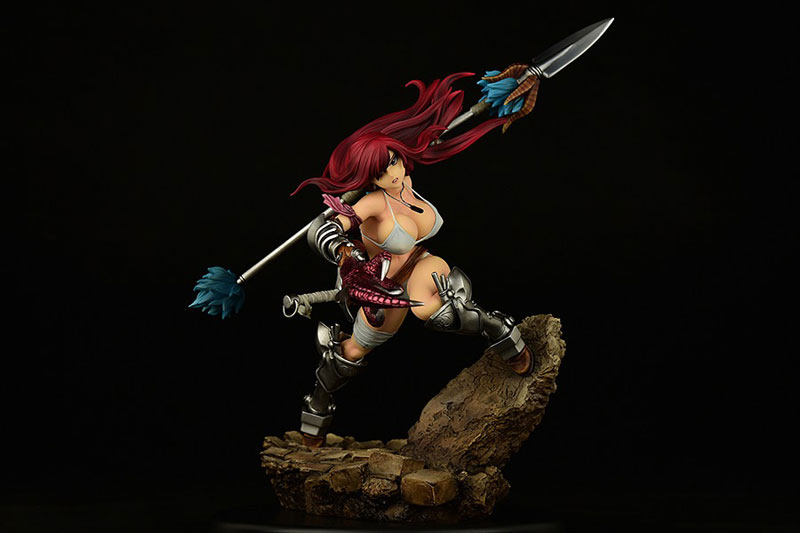 Fate/Grand Order – Jeanne d'Arc (Alter) – 1/7 – Avenger (Alter)
If you wanted this and missed the first preorder, here's your chance to get it at preorder price. The quality of this figure is excellent given that it is made by Alter. The price is at a premium and shipping will be very costly too as the box for this one is quite huge. Some have been charged over $80 for EMS shipping.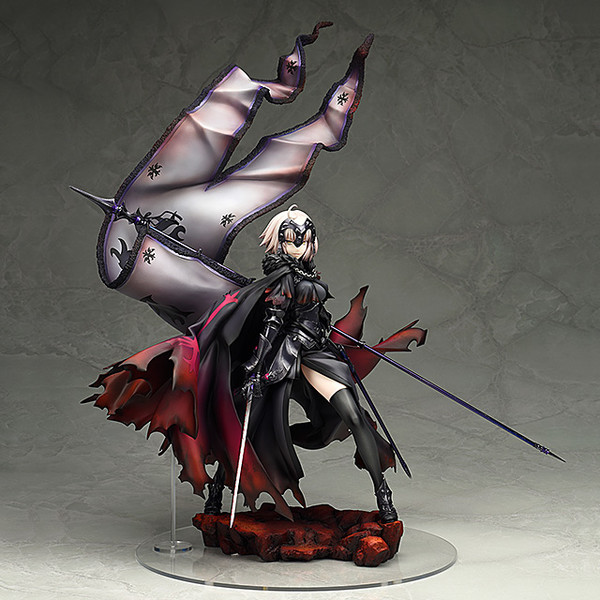 Fate/Grand Order – Katsushika Hokusai – Toto-sama – 1/7 – Saber (Good Smile Company)
I have long since stopped playing FGO so the current FGO lore is a mystery to me. But that doesn't stop me from admiring beautiful figures like this one. I'd say go for this one despite the steep price tag. It has more details than the Jeanne d'Arc Avenger figure above. I'd say the price is plenty worth it.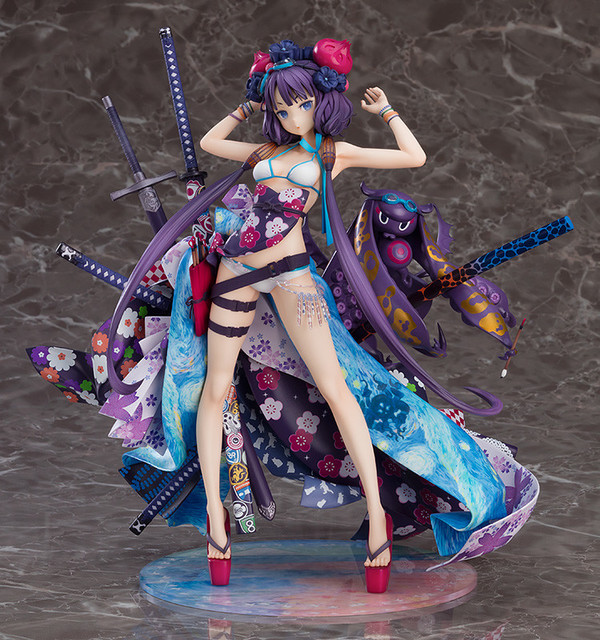 Higurashi no Naku Koro ni Gou – Ryuuguu Rena – 1/7 – Tragedy ver. (Good Smile Company, Miyuki)
I'm not familiar with the story but I'm getting Kotonoha Katsura vibes from this one. It was one of the darkest scenes I've seen in an anime.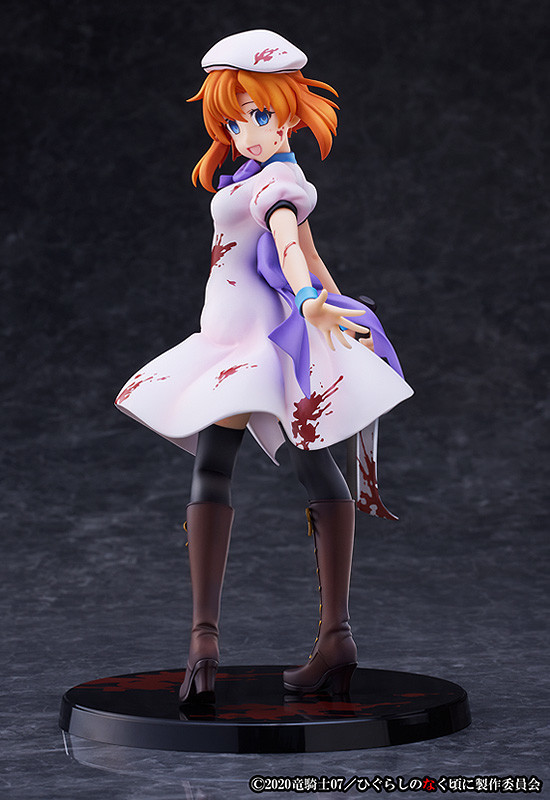 Original Character – Skytube – Hirose Yuzuha – 1/6 (Alphamax)
If busty maids are your thing, then this figure is for you. This is a cast-off being done by Alphamax under the SkyTube line. When it comes to lewd figures, I'll take Alphamax any given day over Daiki Kougyou.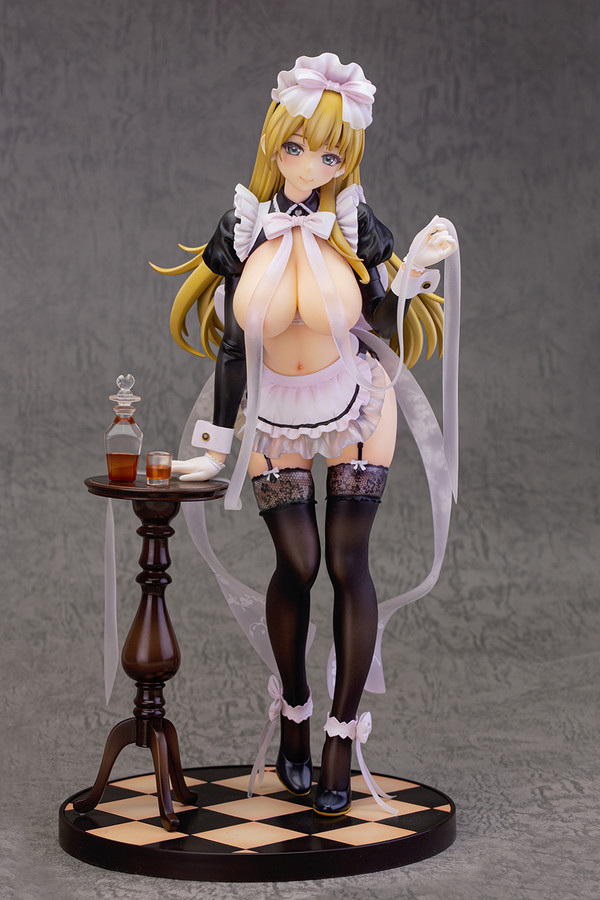 Mi Bao Zhi Guo – Sui Yin – 1/7 (Ribose)
I can't get a grasp if this figure looks great or is mediocre. The wind effects add flair but the figure by itself looks pretty plain. Or it could just be because I'm not familiar with the source material. It doesn't help that the promotional photos are so small.
Not much is know about Ribose since it is a new company and none of their preorders has been released as of this writing.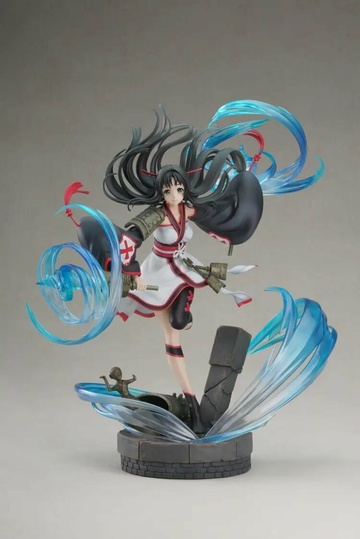 League of Legends – Jinx – 1/7 (Myethos)
Myethos is outdoing themselves again with this scale figure of Jinx. The details are really nice. The face is spot on. And at that price, it's a real steal. Kinda makes me wish Myethos would take over making that scale figure of Lux because Good Smile Company didn't capture her face. This one is a recommended pre-order.
Suketto Sanjou! – Sandy Bash – 1/6 – Star Mask RED (A+)
This is but a recolor of the same blue Sandy Bash figure which was released a few months ago. Red is more eye-catching if you ask me.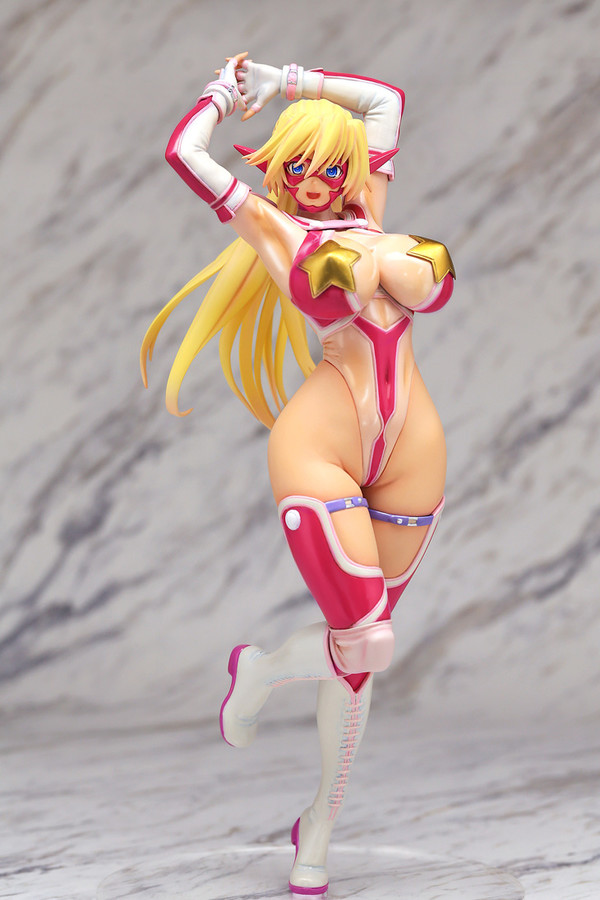 Punishing Gray Raven – Liv – 1/7 – Streamer (Wings Inc.)
The source is from a mobile game released in China. The figure looks really good but I am worried about those supporting poles for her accessories. They look too small to provide sufficient support. If you're worried about the company, Wings Inc. is Souyoukusha after it rebranded. This is guaranteed to be of excellent quality.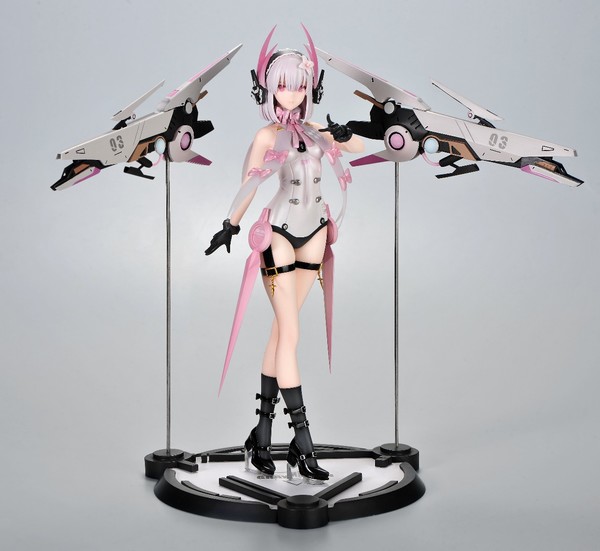 VOCALOID – Stardust – 1/7 Cheongsam Ver. (MEDIUM5)
This has got to be my favorite this time around. The details look really nice. She looks really beautiful and sexy. However, I believe this is the first time I've seen this manufacturer. It is not yet listed on any figure database. Quality could be good or bad. We can't really tell until after the release date.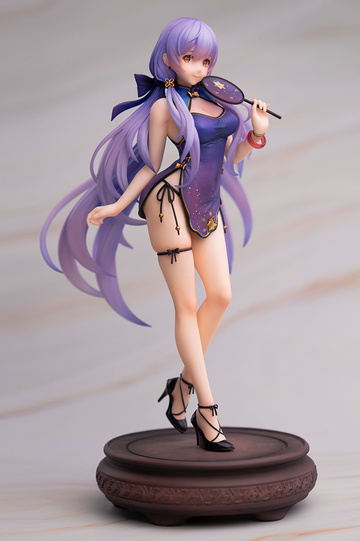 Gochuumon wa Usagi Desu ka? Bloom – Kafuu Chino – Tippy – 1/6 – Tippy Hoodie Ver. (Sol International)
Cute loli figure — why not? The only probable issue I see here is that she is looking downward which is fine if you're putting her on a high shelf. But if you're putting her somewhere below eye level. seeing her face might be a problem. I don't really like it when I can't see the face of the figures on my display.
Other than that, Sol International makes good quality figures so you're in the clear on this one.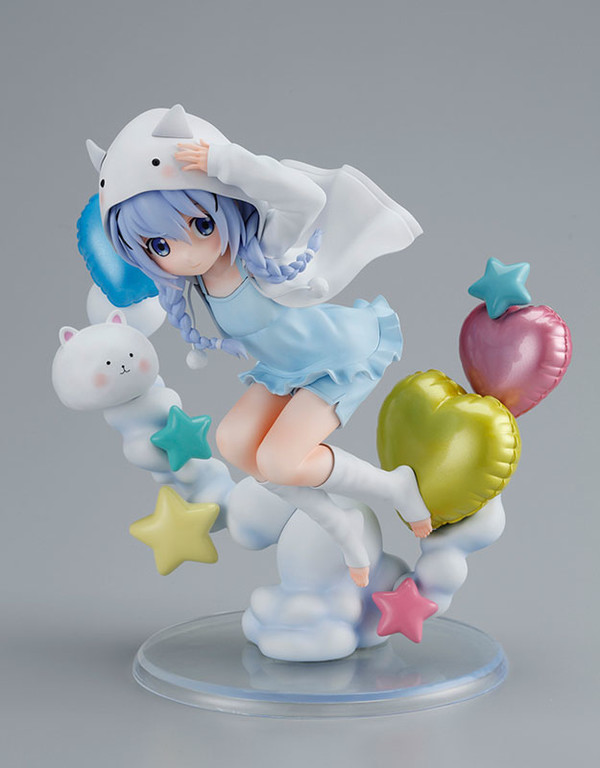 Suzumiya Haruhi no Yuuutsu – Suzumiya Haruhi – KD Colle – 1/7 (Kadokawa)
Who would've thought we'd get a new Haruhi Suzumiya figure in this day and age. Despite the age of the series, I am glad it has retained it's fanbase. Kadokawa is a good manufacturer too so the quality will definitely be good.
Kidou Sentai Iron Saga – Slokai – 1/8 – Fairy of the Moon Ver. (Good Smile Arts Shanghai, Good Smile Company)
Another Chinese mobile game gets a new figure and she looks good too. If only money wasn't an issue, I'd get all these pretty figures.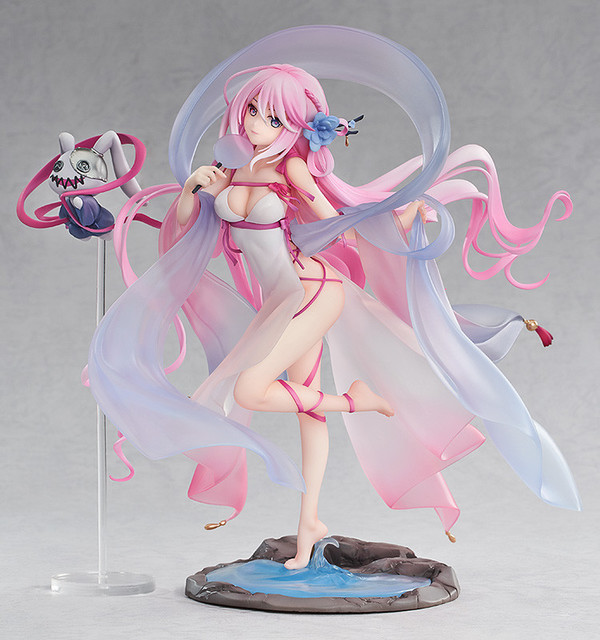 Arknights – Ifrit – 1/7 – Elite 2 (Good Smile Arts Shanghai, Good Smile Company)
I've long quit playing Arknights but it is still going strong. Yostar has proven to be a company that knows how to please it's fanbase. Mihoyo, on the other hand, knows how to do the opposite. Jokes aside, this is a really cool-looking figure. It's slightly modified from the original artwork but that's fine.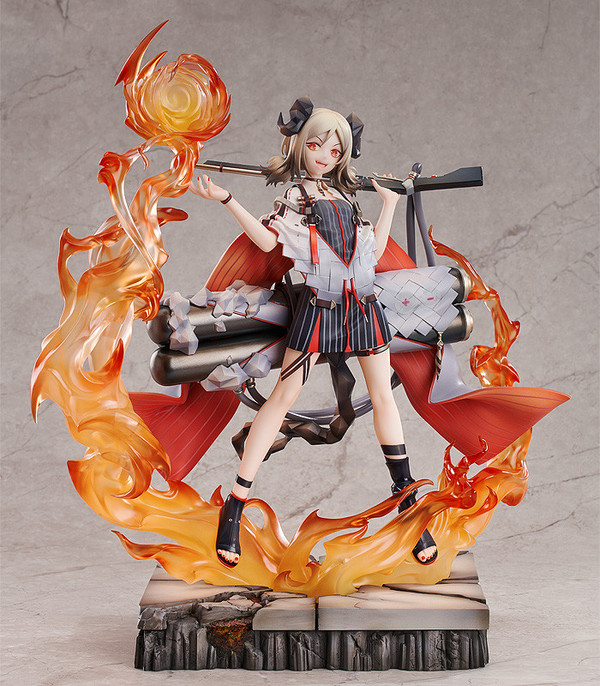 Vocaloid – Hatsune Miku – 1/1 – Symphony: 5th Anniversary Ver. (Good Smile Company)
Just a few weeks ago, I just said I cannot be excited anymore for any new Hatsune Miku figures. And then this is revealed. It comes with an actual music box. The figure alone measures 25cm. which is quite big. Add the music box and it will be 34cm.
She comes with 2 faceplates — the default faceplate with closed eyes and a smiling faceplate.
Music Box Specifications:
Song: "Butai" (Lyrics, Composition: JimmyThumbP)
18-Tone Gold-Plated Music Box Movement
Gold-Tooled Clear Case
Size: Approx. W74xD74xH40mm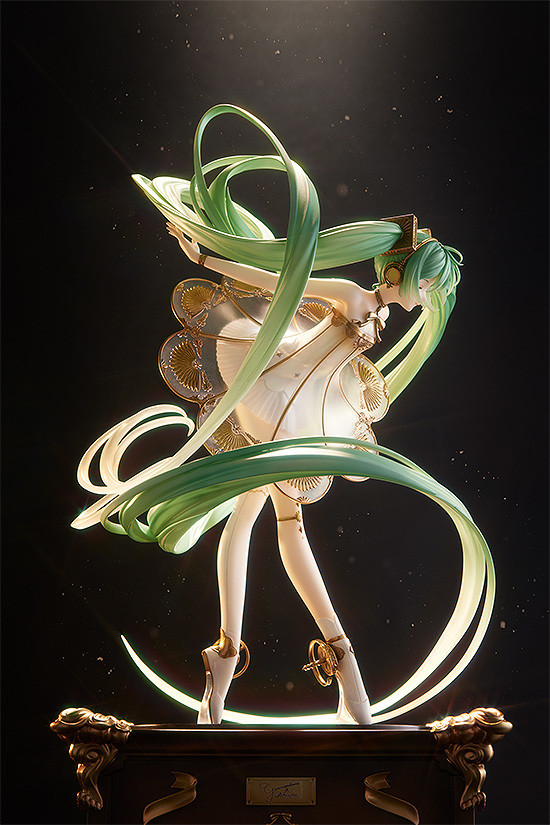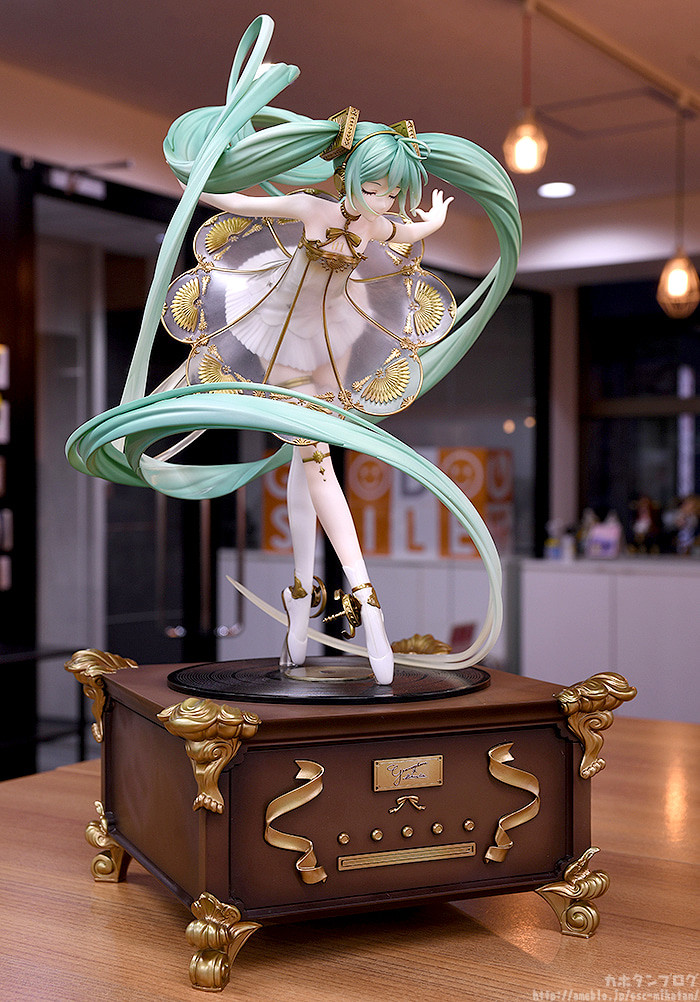 Tantei wa mou, Shindeiru. – Siesta – F:Nex – 1/7 (FuRyu)
This looks underwhelming. If you are looking for a Siesta figure, Kadokawa's Siesta is league's better than this. FuRyu just doesn't do good enough quality to compete.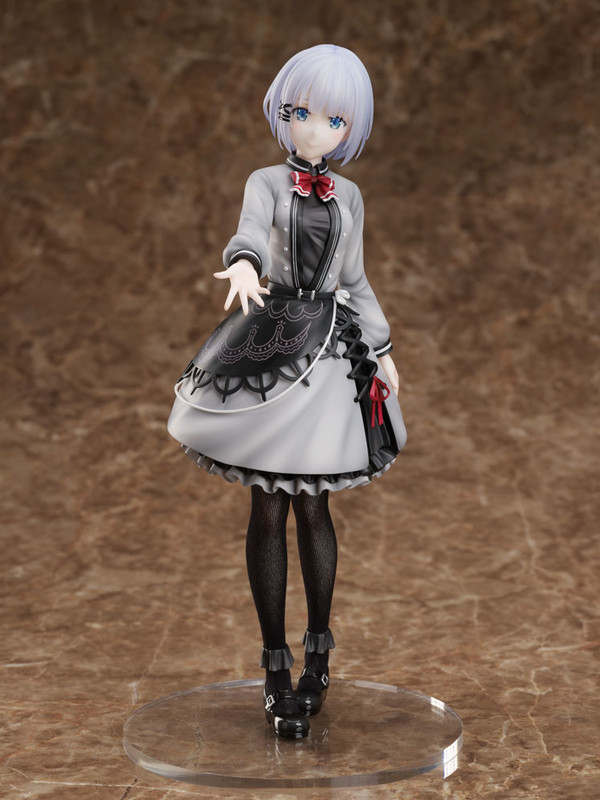 Honkai Impact 3rd (Houkai 3rd) – Therese Apocalypse – Starlit Astrologos Lover's Meeting Song Ver. – 1/7 (Hobby Max)
Not a fan of Honai Impact but this figure is looking really. Hobby Max has been known to produce really good quality figures so that's always a good thing.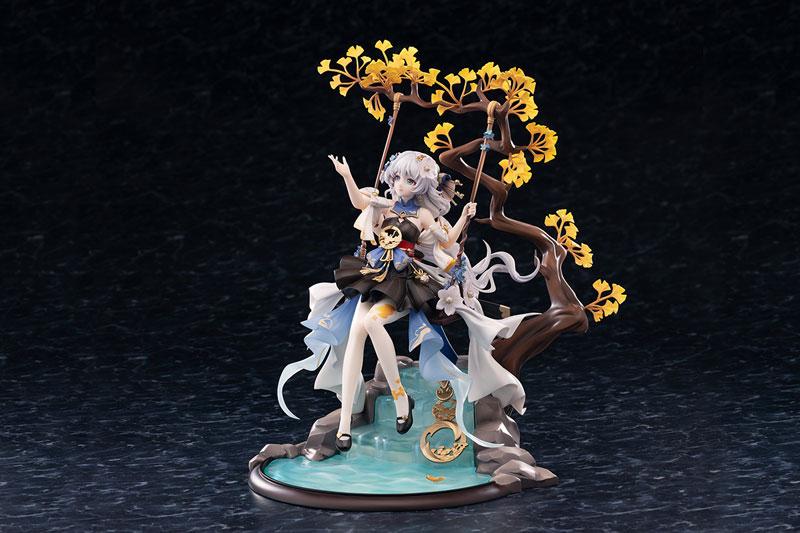 Tensei shitara Slime Datta Ken – Milim Nava – Rimuru Tempest – 1/7 – Shutsugeki nano da! (Spiritale)
This actually looks great but the problem is the manufacturer is pretty much still new. Their first figure has just been released less than a week ago so we'll have to wait for people to receive their figures to be able to judge what kind of quality they produce. There is no shortage of Milim however so there are safer bets if you want to be sure you are getting a quality figure. I can recommend Alter's Milim and Phat Company's Milim.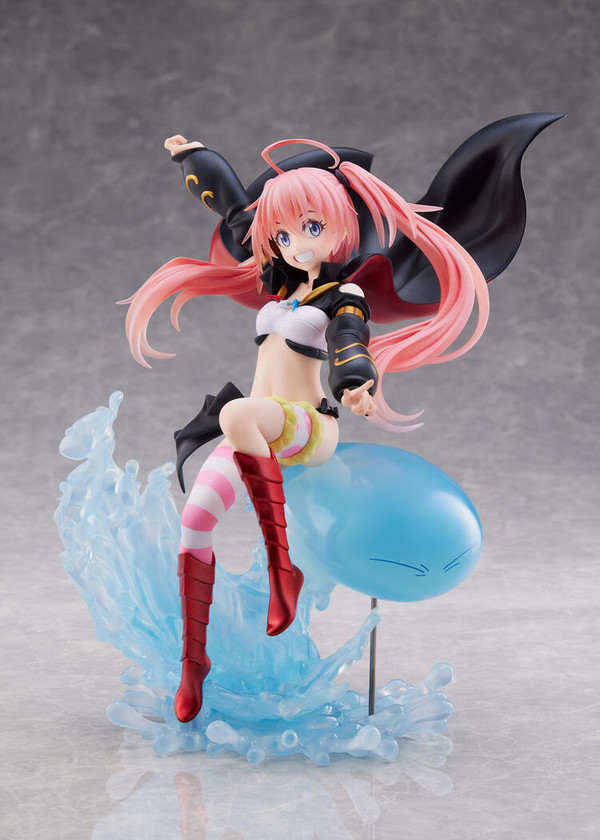 Nijisanji – Lize Helesta – 1/7 (Kotobukiya)
If you follow the Vtuber Lize, then your wallet will be glad that it's Kotobukiya making this figure. The quality will be good with a price tag that won't force you to sell a kidney.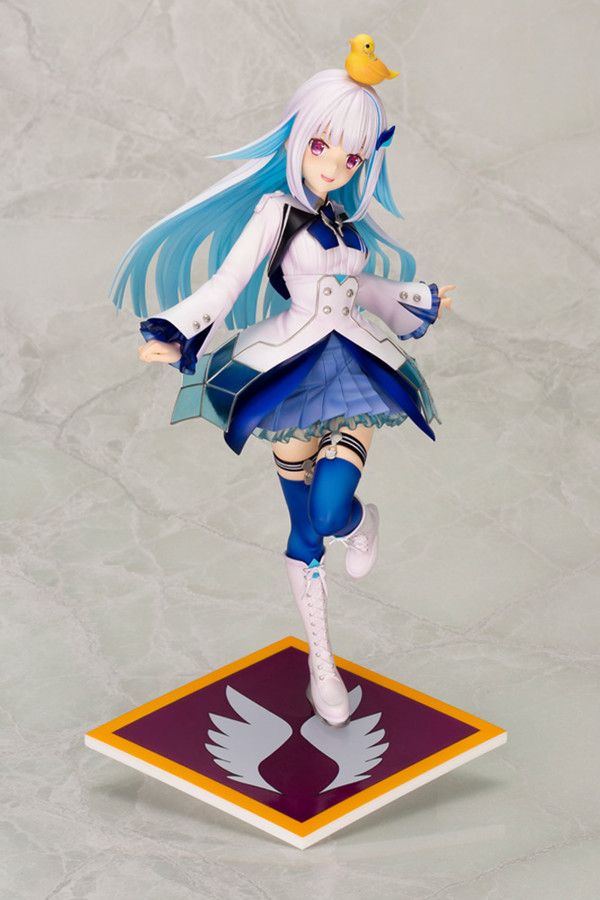 Re:Zero kara Hajimeru Isekai Seikatsu – Emilia – 1/7 – Memory`s Journey (Kotobukiya)
I know I usually am in favor of Kotobukiya but this isn't really the best figure of Emilia. It shows her usual meek expression. It's pricier than their other figure offerings. I hope this doesn't become a slippery slope where Kotobukiya increases their prices.
If you don't have a figure of Emilia yet, this isn't a bad choice for your first Emilia figure. There are a lot of figures of her so you might want to look at what's available in the after-market first before you bite on this one.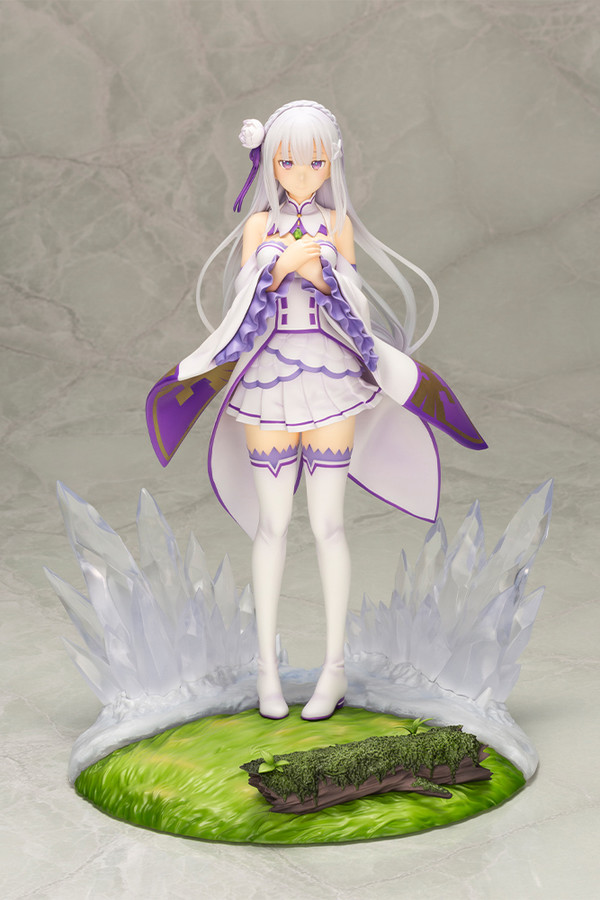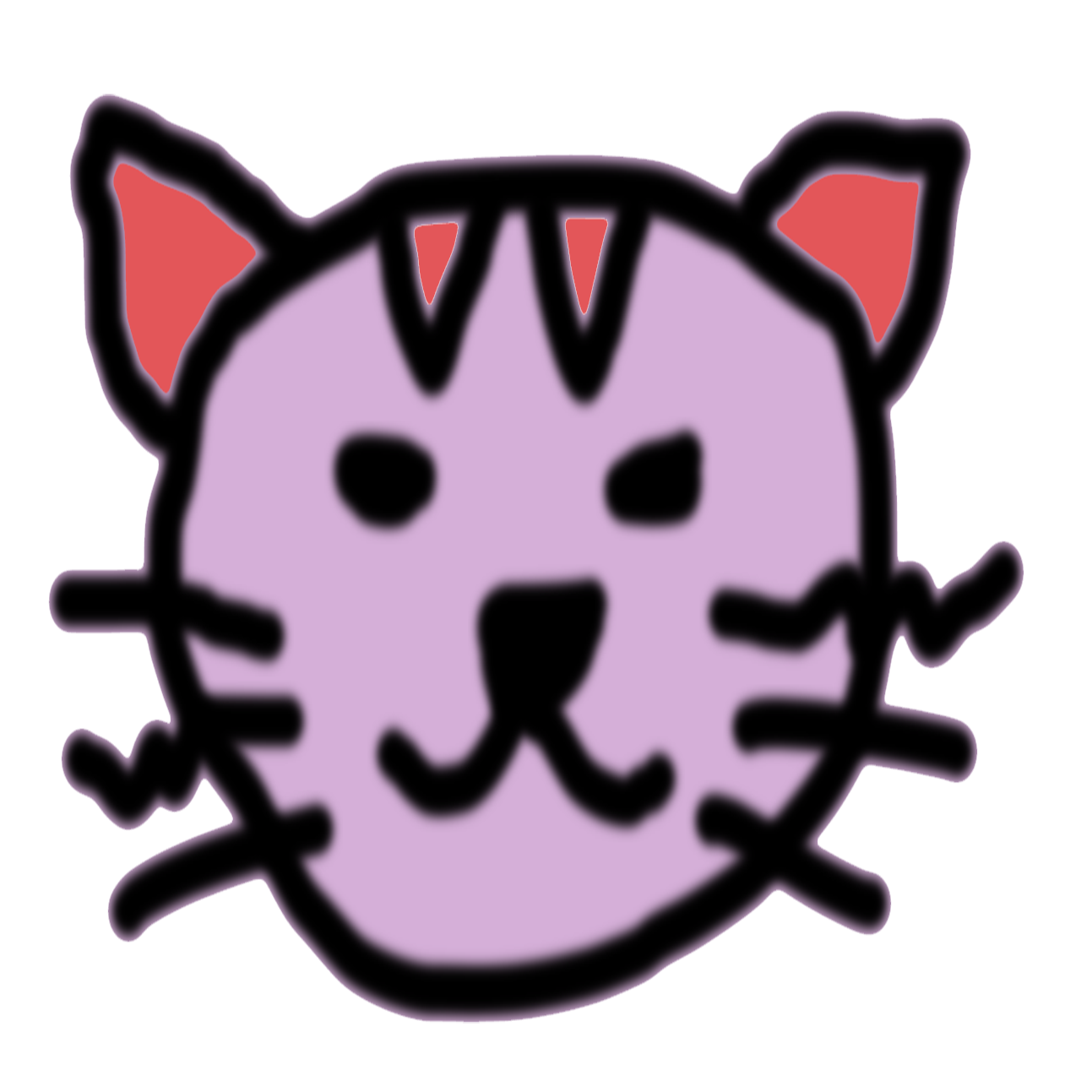 I started the NekoFigs blog in January 2021, 5 years after I've started collecting anime figures. It all started with one humble prize figure of Saber Lily which was bought on a whim. Now, I face the big problem of how to deal with over 200 empty boxes.