Before, I opted not to provide commentary on new pre-orders that come from bad companies that produce poor quality figures so as not to promote them. Now I realize that might be counterintuitive as it deviates from my goal of starting this blog to inform anime figure collectors. I will now start to provide commentary on all new bishoujo figure pre-orders but I will not provide pre-orders links for crappy companies. I don't want the affiliate monies if it means supporting these companies.
Genshin Impact – Ningguang – 1/7 – Eclipsing Star Ver. (APEX)
I talked about this one a few weeks ago when she opened for pre-order in China. She is now open to an international release. This comes with a steep price tag and I think the price is fair considering the level of detail and amount of accessories.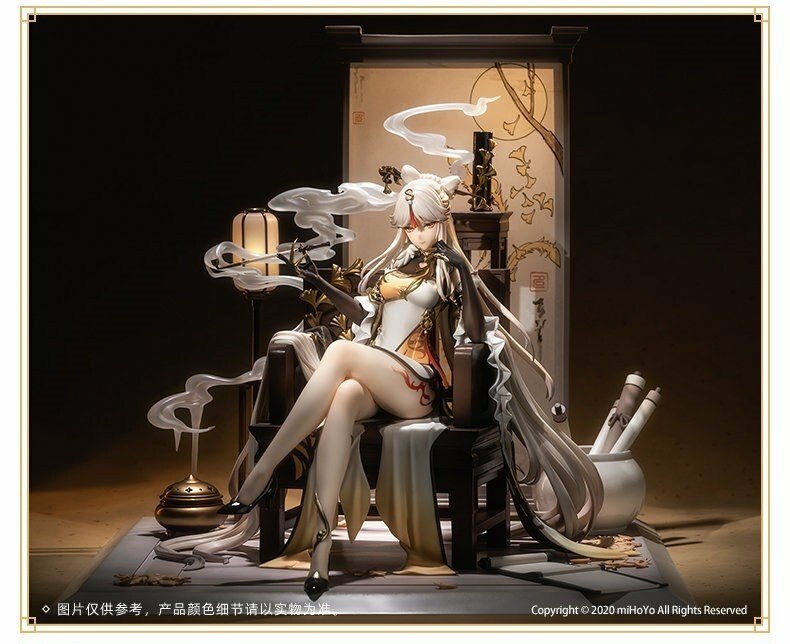 Kanojo, Okarishimasu – Mizuhara Chizuru – 1/7 – Yukata ver. (beBOX)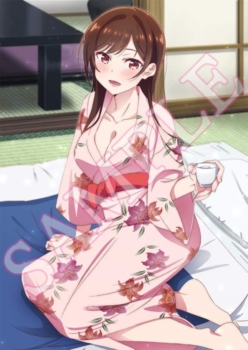 This one's a surprise. A figure of Mizuhara from an unknown company. This looks like their first attempt at an actual scale figure. And it's from a very iconic moment from the anime/manga. It comes with a backdrop like what you would see on the recent eStream releases but this is available at a more reasonable price. The only problem is you can't be sure if this will turn out good or bad because we don't know anything about the company. What I did dig up is that this is being sculpted by Hobby Max which is a good thing as they are known to create good quality.
Looks like you can have alternate face parts and hand parts so you can do a few poses. I'm not so sure they got the face right though. See the artwork to the right.
I think I would recommend pre-ordering this one if you're a big fa of the show. I already have Furyu's Mizuhara and have the Chinese Dress version on pre-order. I really hope Union Creative does a good job with her. I will hold off on this one and put my money on the Kemomimi version by Wings Inc.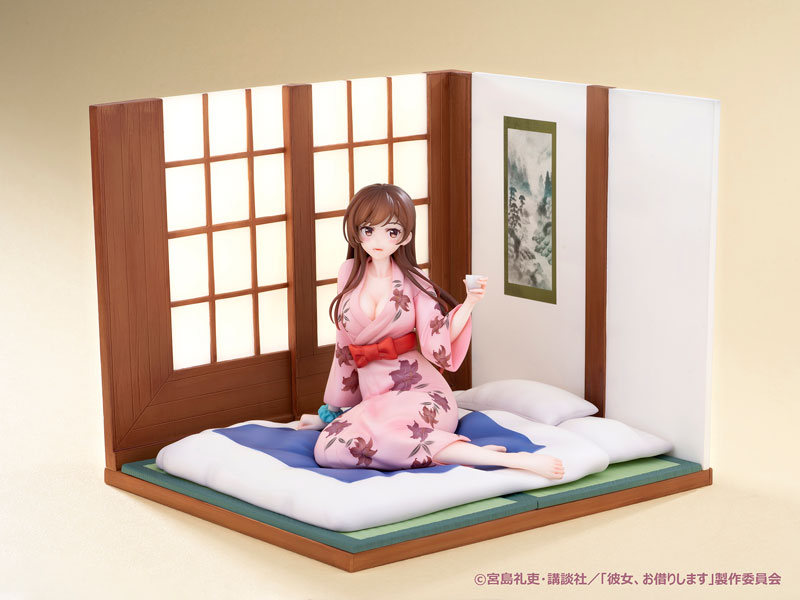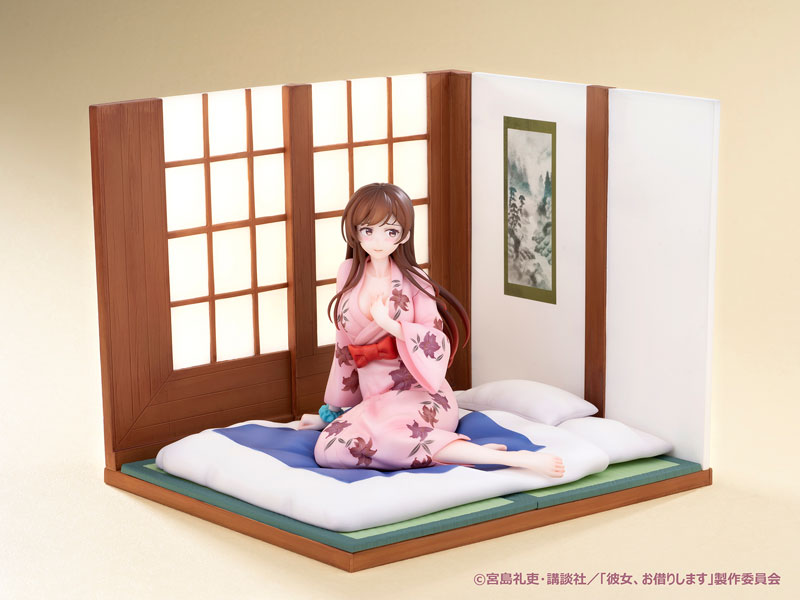 Seishun Buta Yarou wa Bunny Girl Senpai no Yume wo Minai – Makinohara Shouko – Shibuya Scramble Figure – 1/7 – Enoshima Ver. (Alpha Satellite, eStream)
So this is an over-glorified and extremely overpriced 1/7 scale. It's a very simple 1/7 scale figure with a very simple backdrop. If you wanted a backdrop, you can commission someone locally for much cheaper.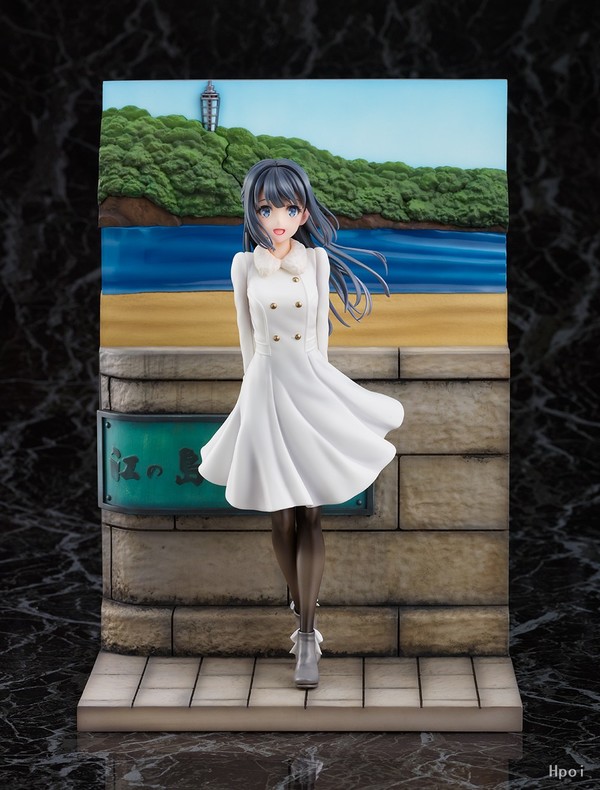 Azur Lane – Laffey – 1/7 – Haru Machi Usagi ver. (B'full)
B'full is one of those companies under Pulchra and FOTS Japan that produces poor quality figures with poor packaging that usually arrive broken. While I am usually happy when new Azur Lane figures get announced, it irks me every time these companies come up with new pre-orders so they can take advantage of the uninformed lot. Do not pre-order this. Besides, this looks extremely overpriced. The prototype doesn't even look good. The material and the paint both look low quality. How a company can produce these horrendous figures ad have the gall to charge this much eludes me.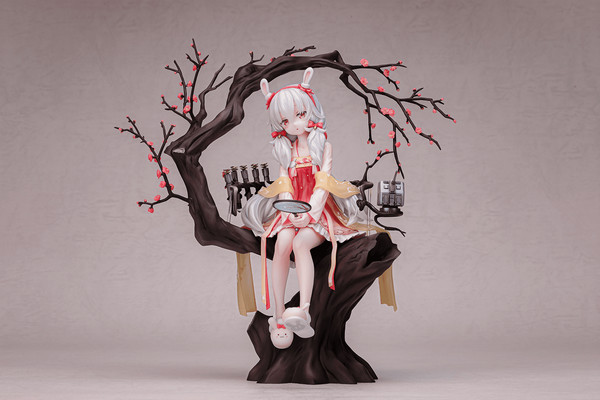 Date A Live – Tobiichi Origami – 1/6 – Inverted Half Naked ver. (B'full, Pulchra)
Just like the Laffey figure above, do not pre-order this one. You'll just be wasting your money. There are several figures of Origami that have been released but it sucks that there are no figures of her that are made by a half-decent company.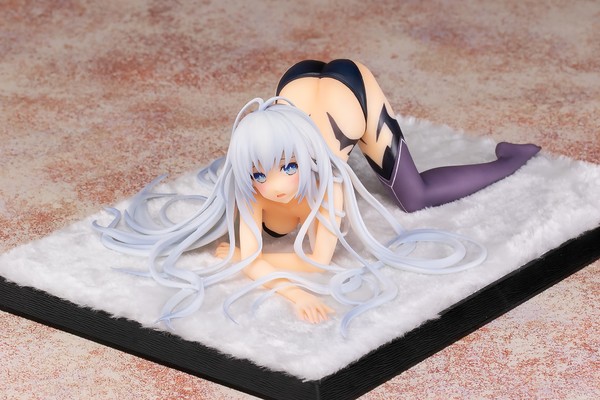 Date A Live – Yatogami Tohka – 1/6 – Inverted Half Naked ver. (B'full, Pulchra)
Still B'full here so do not preorder this by any means. There are a lot of better and cheaper figures of Tohka. With B'full and Pulchra's reputation, charging any amount for this figure is highway robbery! Heck, they can't even be bothered to take high-resolution promotional photos anymore because they know their figures suck.
Even if money flows like water for you, you have nothing to gain from buying this. The after-market price will never go up because there are plenty of figures for Tohka. Your best option for a Tohka figure would be this one by Good Smile Company. The Grand Toys figure of Tohka is also a good option. While Griffon Enterprises isn't exactly great, I own this figure so I can attest that it is of good quality. It is one of the last few figures Griffon Enterprises created before they bit the dust.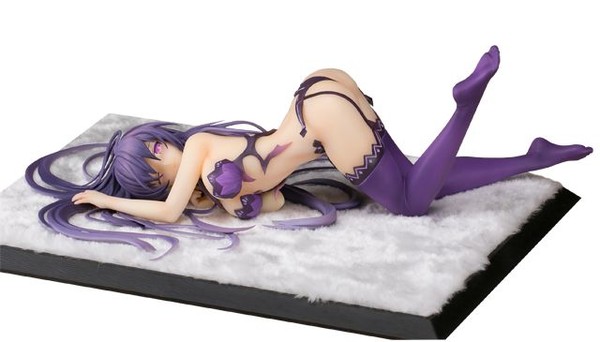 Shokugeki no Souma – Nakiri Erina – B-style – 1/4 – Bare Leg Bunny Ver. (FREEing)
So that's three bad figures in a row. Let's go with something good next.
If you've been eyeing the aftermarket for Erina's regular bunny figure, you'll be delighted with this one assuming you don't mind the bare leg version. Even if you don't, this might be your only chance to get a bunny figure of Erina since a reissue of the original bunny figure is still nowhere in sight and the after-market price is through the roof already.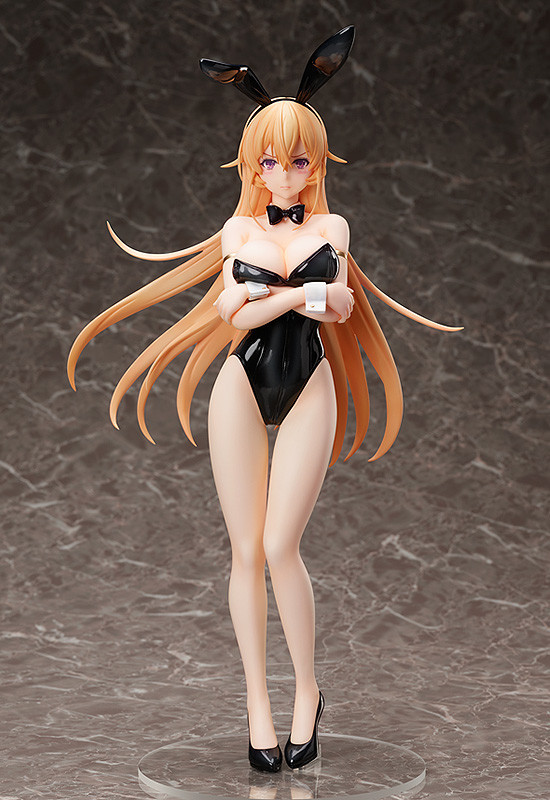 Shokugeki no Souma – Nakiri Alice – B-style – 1/4 – Bunny Ver. (FREEing)
Cousin to the God Tongue also gets her own 1/4 scale bunny. Now that Alice has gotten some attention, I just wish other companies would make more figures of her. This is actually her first scale figure but I'm not too thrilled considering I don't buy 1/4 scales. If the prices of 1/7 scales keep going up, I might just join the 1/4 scale club.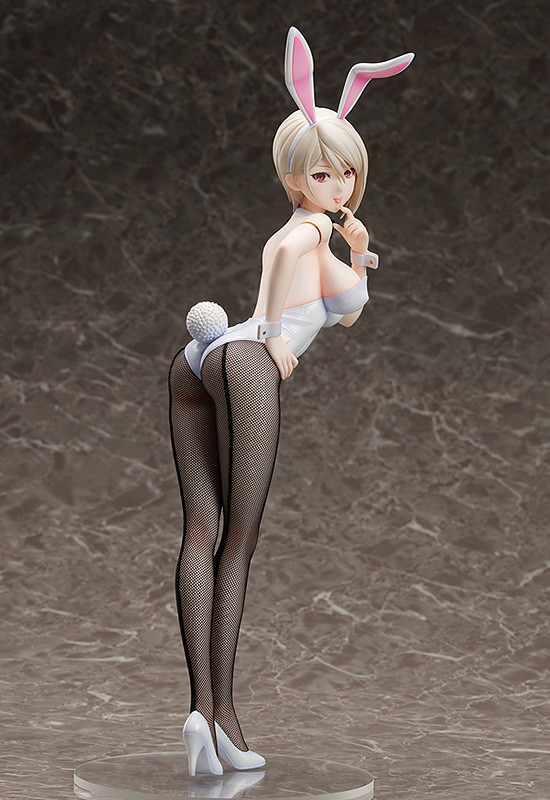 Sankai Series Vol.1 – Kotsu-Kotsu – 1/7 – (Ling Studio)
This is not listed on MFC and I cannot find much info on it and the company that is making it. Whether they produce good quality or not is unknown. Preorder at your own risk.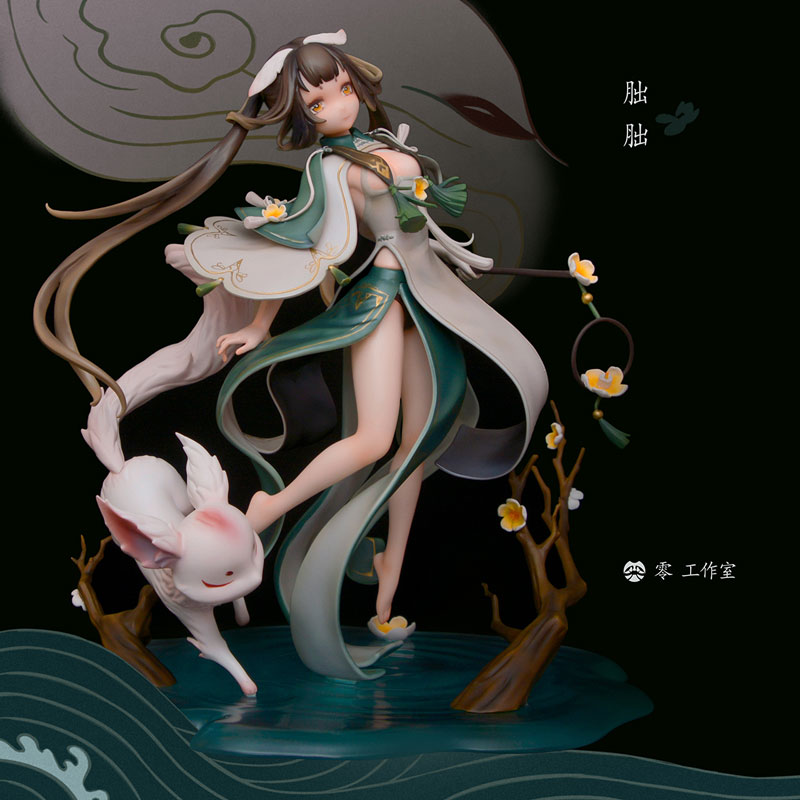 Original Character – Nikaidou Yuuki – 1/6 (Daiki Kougyou)
I know Daiki Kougyou isn't known for its quality. They are usually hit or miss. Though I think the prototype for this one looks exceptionally good. This is a cast-off figure from an illustration by the artist Izumi Mahiru.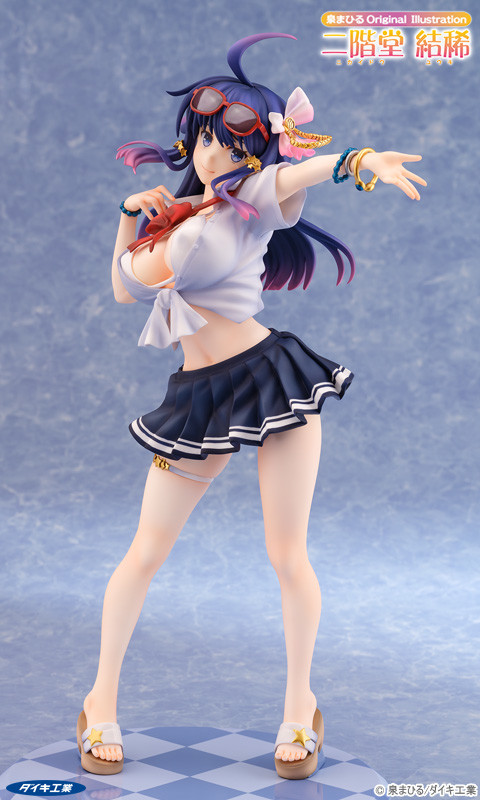 Tensei shitara Slime Datta Ken – Milim Nava – Rimuru Tempest – 1/7 (Alter)
This might be my new favorite figure of Milim because it's not trying to be lewd and it shows her being buddy-buddy with Rimuru. My only gripe is the steep price tag. Sure it looks good but it's not overly detailed that it would warrant a price of over ¥19,000.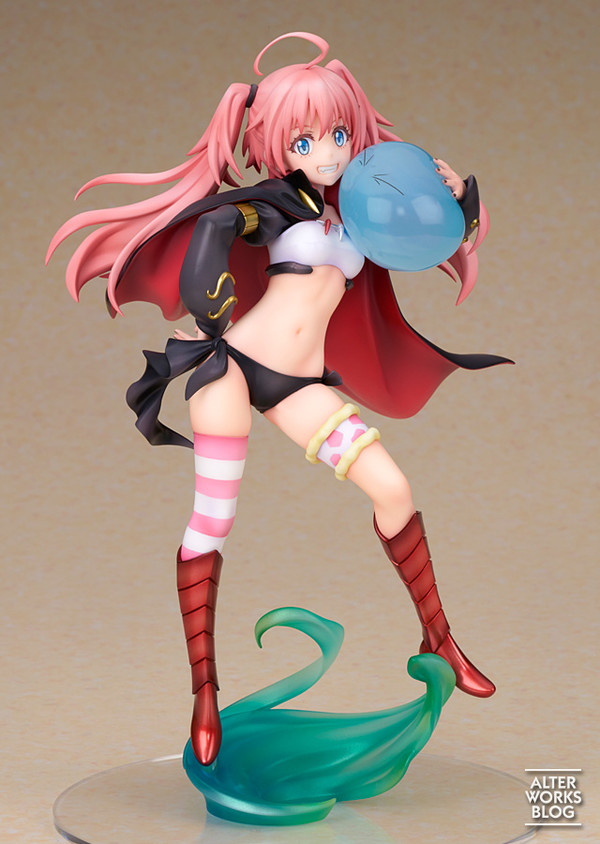 Fate/Grand Order – Okita Souji – 1/7 – Assassin, Ascension ver. (Good Smile Company)
Assassin meets mech. I like it. The price is steep but given the level of detail, seems like a fair deal. Good Smile Company always delivers good quality.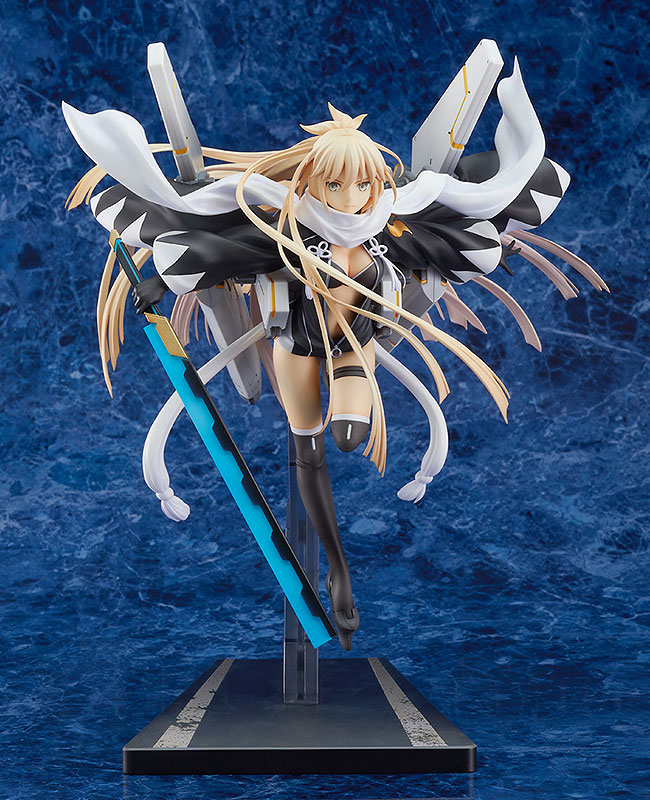 Shaman King – Kyouyama Anna – Lucrea (MegaHouse)
Shaman King was a big part of my childhood as it was one of the few anime that was shown locally. Nowadays you can watch anything anywhere on the internet. I've outgrown the shounen stuff but I can totally understand if you still love it. This figure of Anna would be a good display and will definitely pull some nostalgia strings.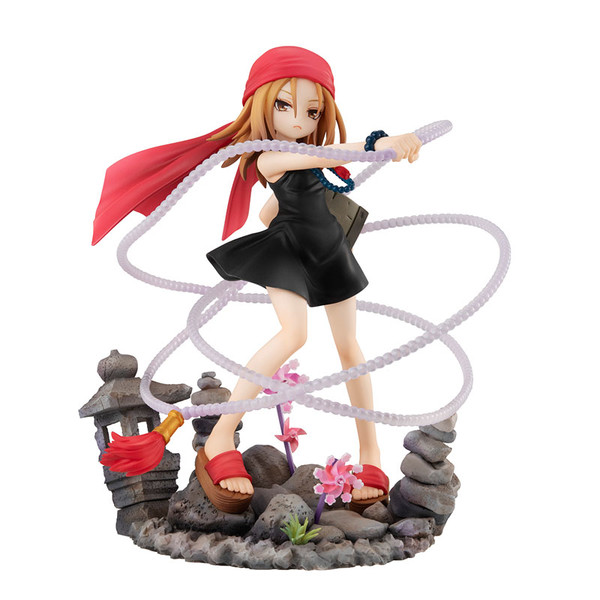 Original Character – COMIC Kairakuten 20th COVER GIRL – 1/6 (Orchid Seed)
Boy am I glad to see Orchid Seed dishing out new figures. In the last roundup, Orchid Seed hinted when it got a new pre-order from what I suspect is a sister company. It is kind of a bummer though that the price on this one seems unreasonable.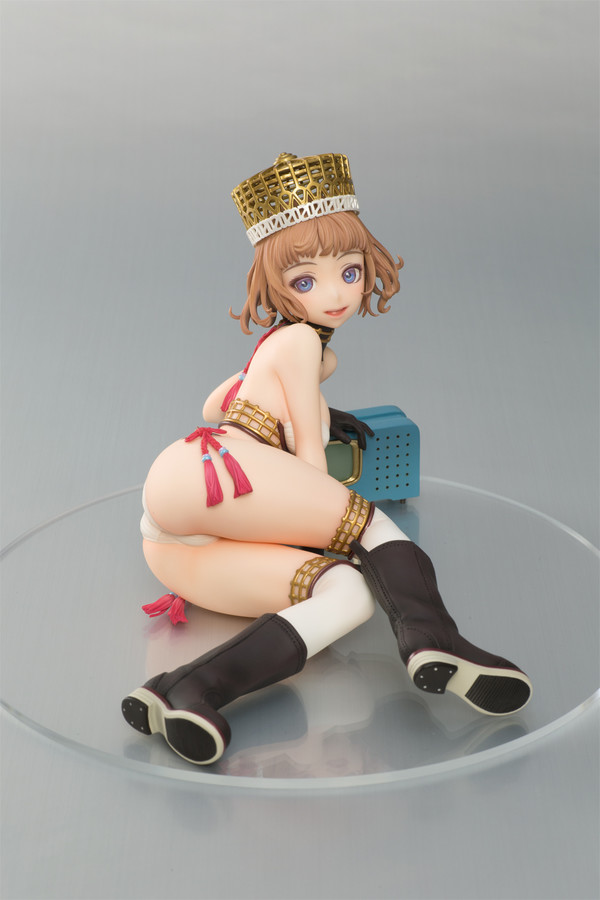 Original Character – Elf Mura – Sylvia – 1/6 (Vertex)
I'm not a big fan of oversized badonkas. The face looks weird. This gets no points from me but if that's your thing, then be my guest.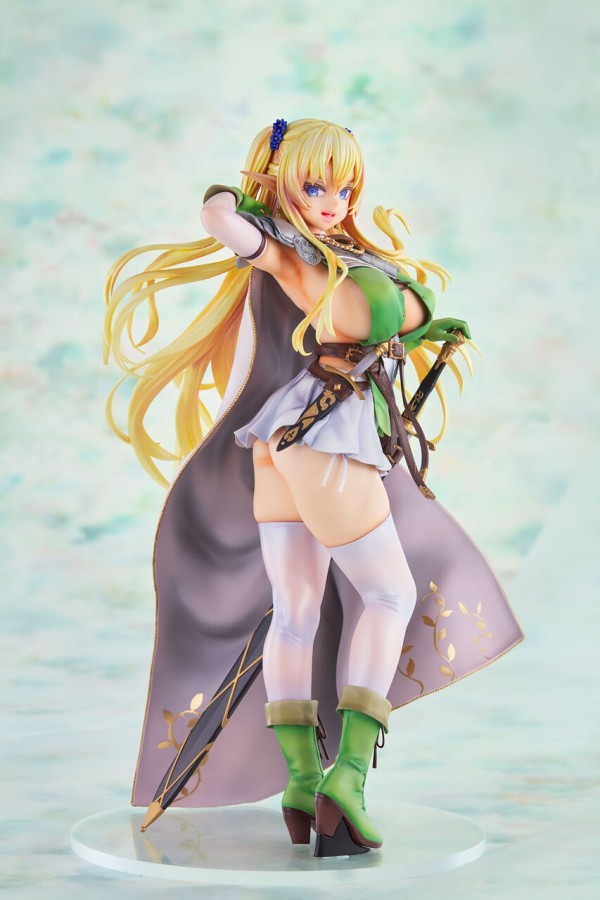 Girls Frontline – S.A.T.8 – 1/7 – Heavy Damage Ver. (Phat Company)
I'm not a fan of this figure since I'm not fond of the tongue-sticking out thing. If you love GFL and want this figure, Phat Company is a good choice. They have significantly improved on their quality but they have also significantly upped their prices.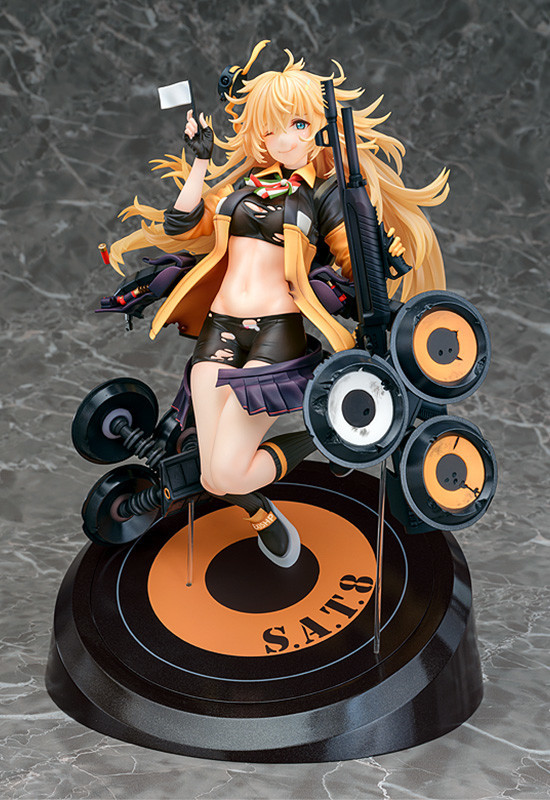 Re:Zero kara Hajimeru Isekai Seikatsu – Ram – F:Nex – 1/7 – Oiran Douchuu (FuRyu)
I think FuRyu is usually overpriced for the kind of quality they deliver. But I also believe you should not have Rem without getting Ram. So if you own the Rem version of this figure, then you should definitely preorder this one even if you have to sell a kidney.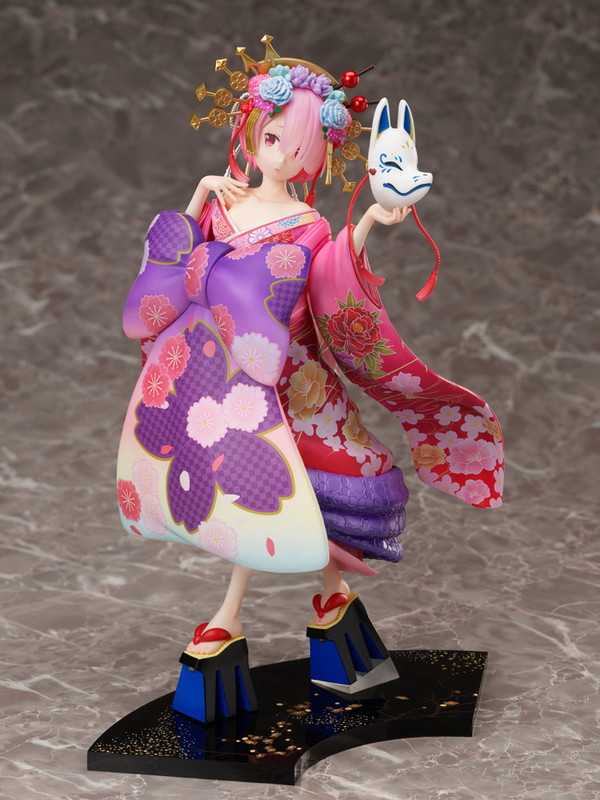 Overlord IV – Albedo – KD Colle – 1/7 – Wing Ver. (Kadokawa)
If you already have Good Smile Company's Albedo, there is no reason to get this one. If you got GSC's Albedo at pre-order price, then that is much cheaper than this one. And this version by Kadokawa isn't really a big upgrade to the GSC one. I could even argue that the GSC one is better but that depends on your tastes. If you're building an Albedo shrine, then order this one too.
And if you don't own Good Smile Company's Albedo, then pre-order this one because you'll be hard-pressed to find GSC Albedo at an affordable price.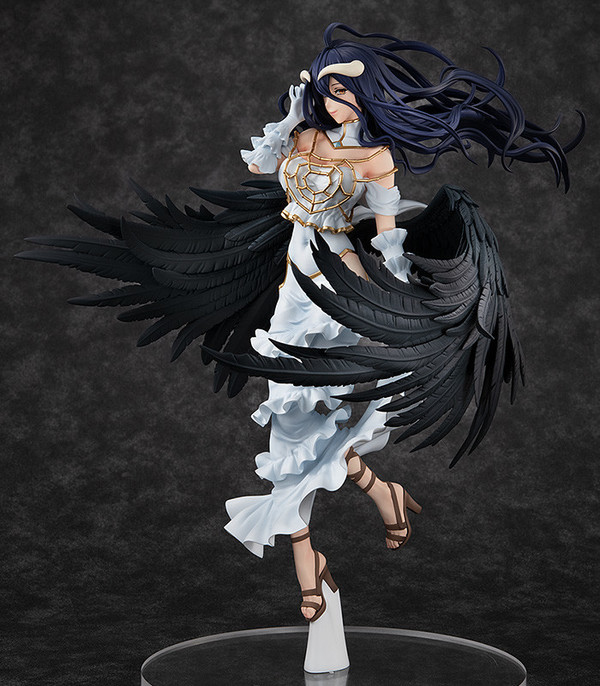 Kidou Senshi Gundam: Senkou no Hathaway – Gigi Andalucia – Gundam Girls Generation – 1/8 (MegaHouse)
The quality, design, and pose look meh but it's cheap. Still, I'm not sure the price is reasonable since the figure looks really basic. Unless you're a big fan of the character, I'm thinking you can get this for cheaper in the after-market. Take my advice with a grain of salt.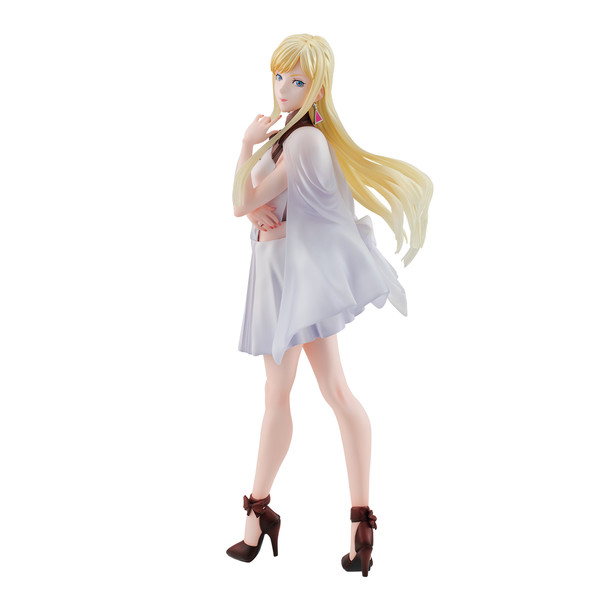 Machikado Mazoku – Chiyoda Momo – 1/7 (Kotobukiya, Medicos Entertainment)
This is a rerelease and while I am not very familiar with the show, I did watch an episode just now just to see what it's about. The figure actually looks great. Looks like a really good comedy anime so I'll see it through to the end.
As for the figure, anything by Kotobukiya is a good preorder in terms of price and quality.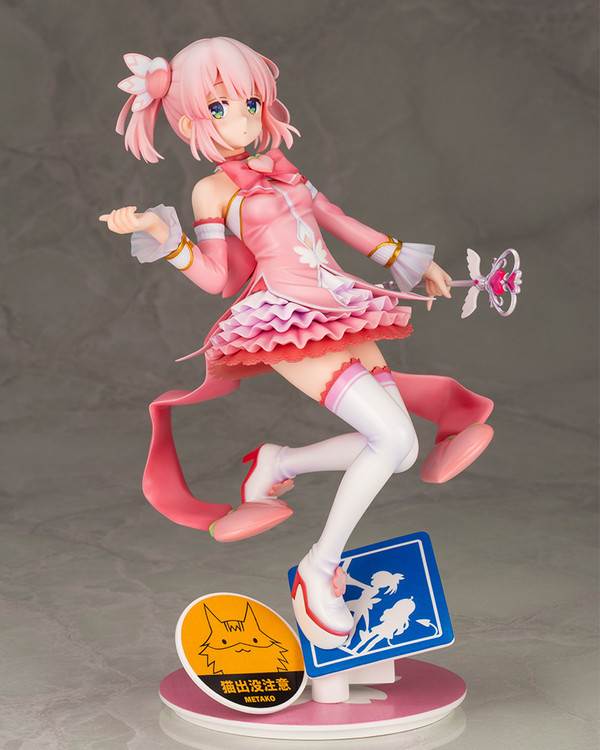 Ookami to Koushinryou – Holo – 1/7 (Ques Q)
This is a quality release from Ques Q. I already have the Holo figure by Revolve but I have to admit this one is looking better. It's not a very huge upgrade and I'm trying to save money so I can get out of preorder hell so I'll skip on pre-ordering this. If you don't have a Holo figure yet, then you can't go wrong with this one.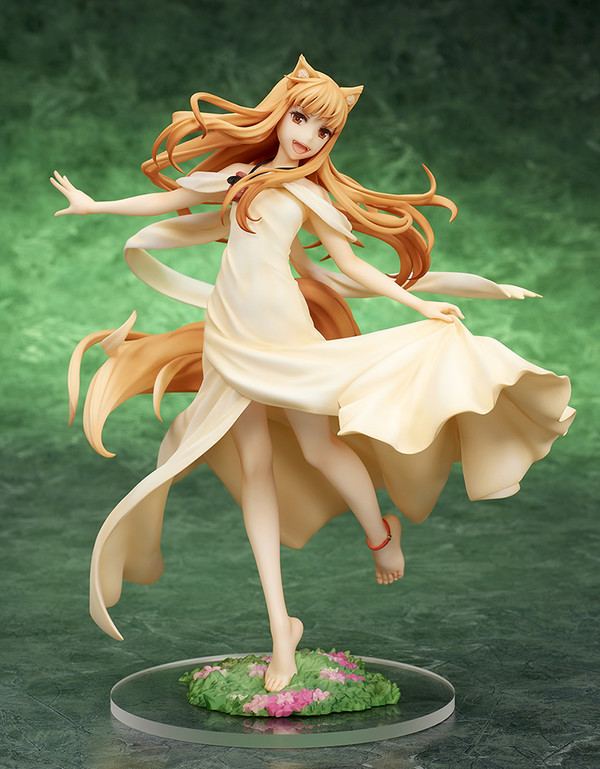 Original Character – B-style – Eruru – 1/4 – Maid Bunny Ver. (FREEing)
This is an original character by DSmile. This has more details than your average bunny figure and is also a tad pricier.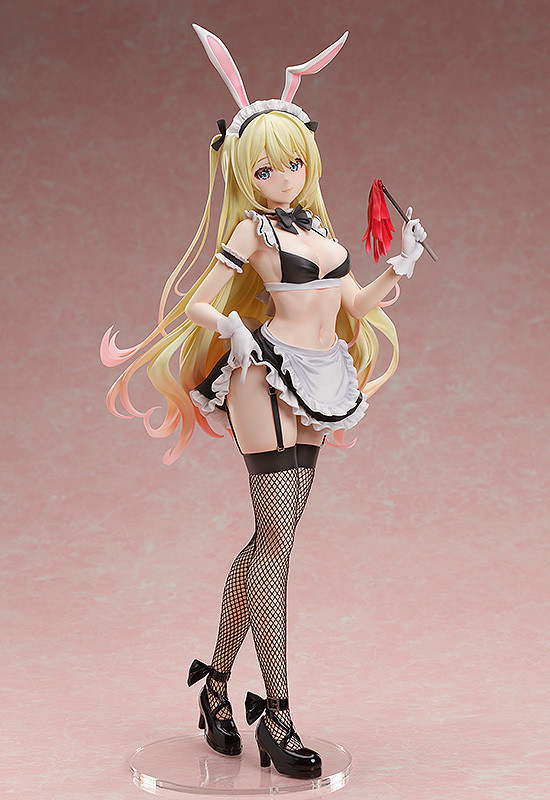 Fate/Grand Order – Osakabehime – Summer Queens – 1/8 – Archer (Our Treasure)
Our Treasure's releases are becoming more detailed you'll start to think they might be worth their price now. Not! If you want to order anyway, just be sure you don't preorder the unpainted kit if you don't know how to paint figures.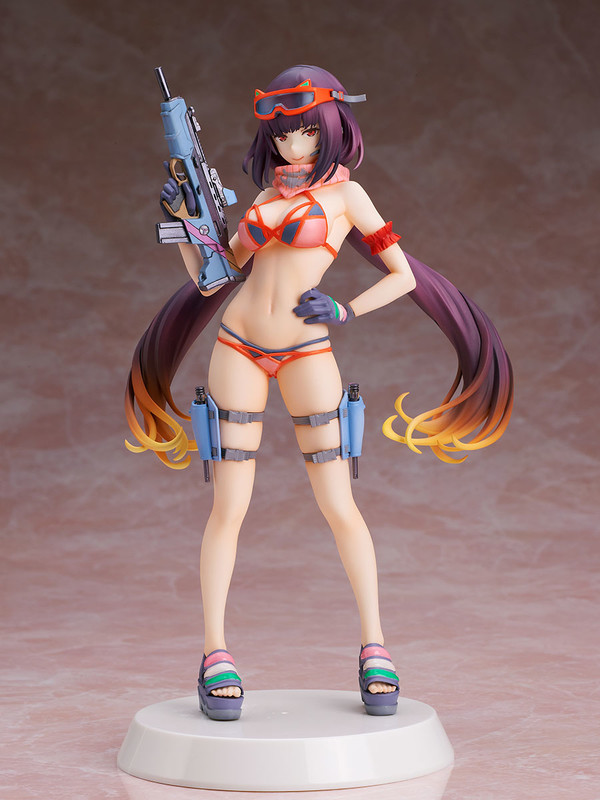 Black Lagoon – Revy – 1/7 – Scarlet Queen Ver. (Medicos Entertainment)
Now, this is a quality figure! The price may be steep but you can definitely tell that it'll be worth your money.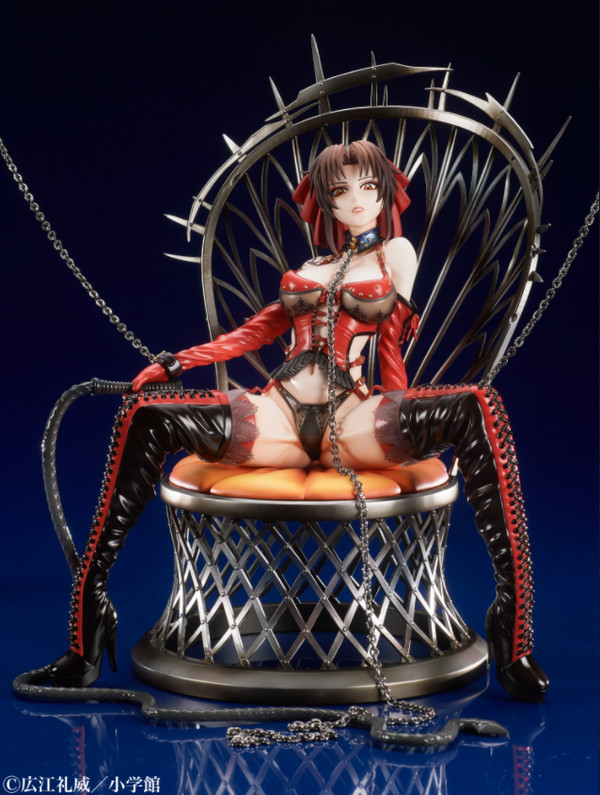 Dance of the Succubus – Succubus Lucilia – 1/7 (Luminous Box)
Luminous Box is a Chinese manufacturer and they make decent quality figures. Their pricing is fair. The figure prototype looks really good too. A recommended pre-order.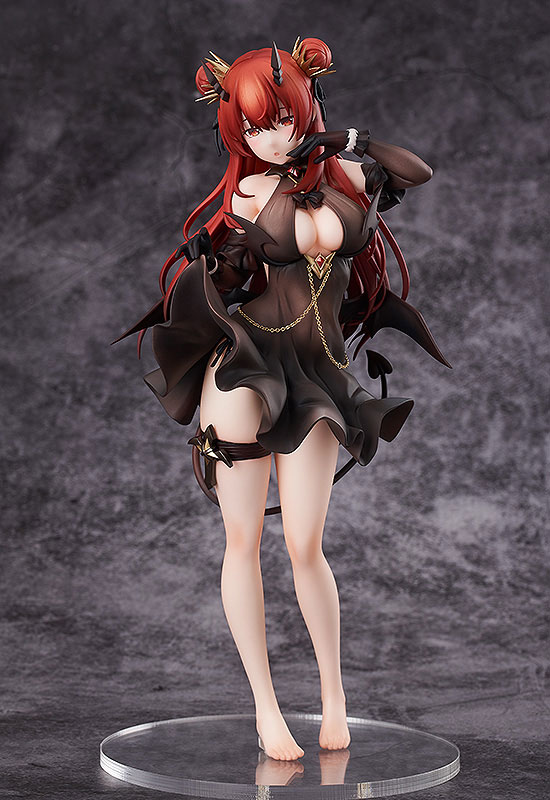 Higurashi no Naku Koro ni Sotsu – Furude Hanyuu – 1/7 (Miyuki)
I've had the game in like forever on Steam but I never found the time or patience to sit through hours of reading a visual novel. As for the company, Miyuki, not much is known about them. They did a figure of Ryuuguu Rena and the quality seems okay though they partnered with GSC on it. This new figure only lists Miyuki as the manufacturer.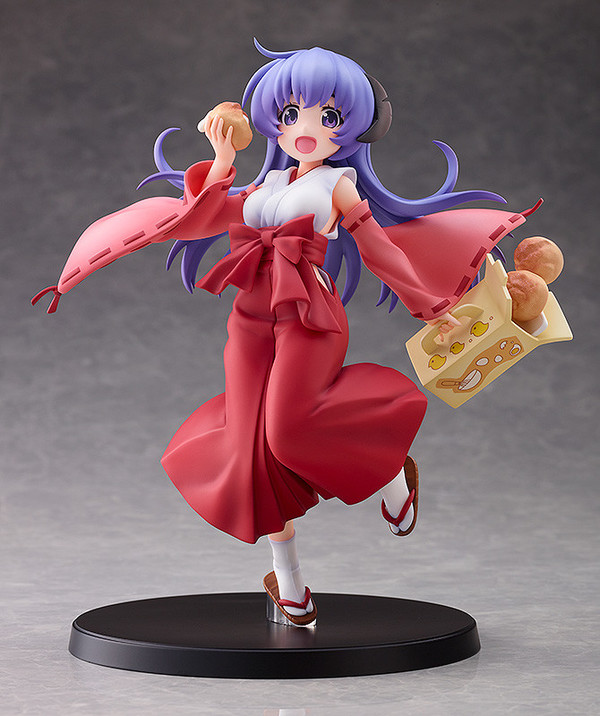 Bombergirl – Sepia Belmont – 1/6 (Wing)
Bombergirl is an arcade video game developed by Konami and is published in Japan. It is an ecchi spinoff to the popular Bomberman franchise. The figure is definitely ecchi. Wing is also a quality manufacturer so quality shouldn't be an issue.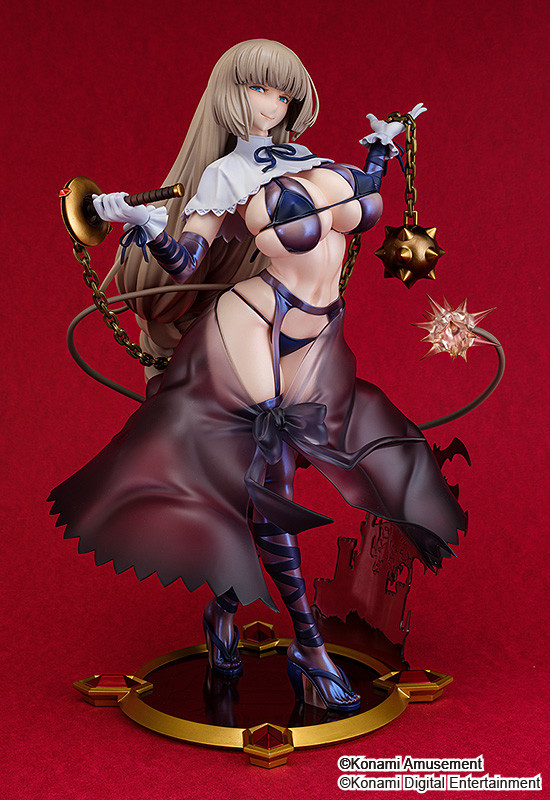 Riddle Joker – Shikibe Mayu – 1/7 (Alice Glint)
The figure looks really cute and the game has been on my wish list for a while though I haven't really acted on it since I don't have time to play a visual novel. Also, Alice Glint is a new company and this is going to be their first figure.
Something confused me about the promotional photos though. The figure is wholesome though I know for a fact that the game has sexual content. The figure is not listed as a cast-off but then the promotional photos show a picture of the figure that is showing the character in some sort of undress.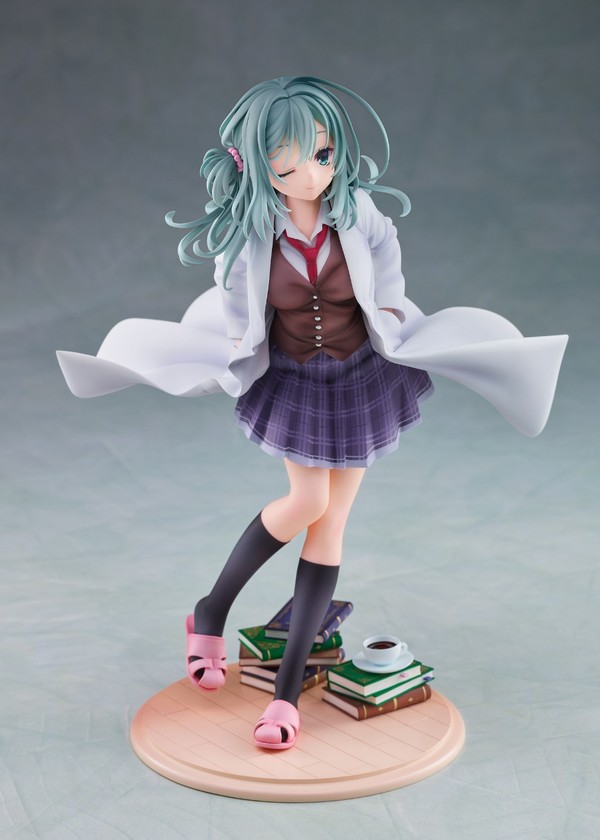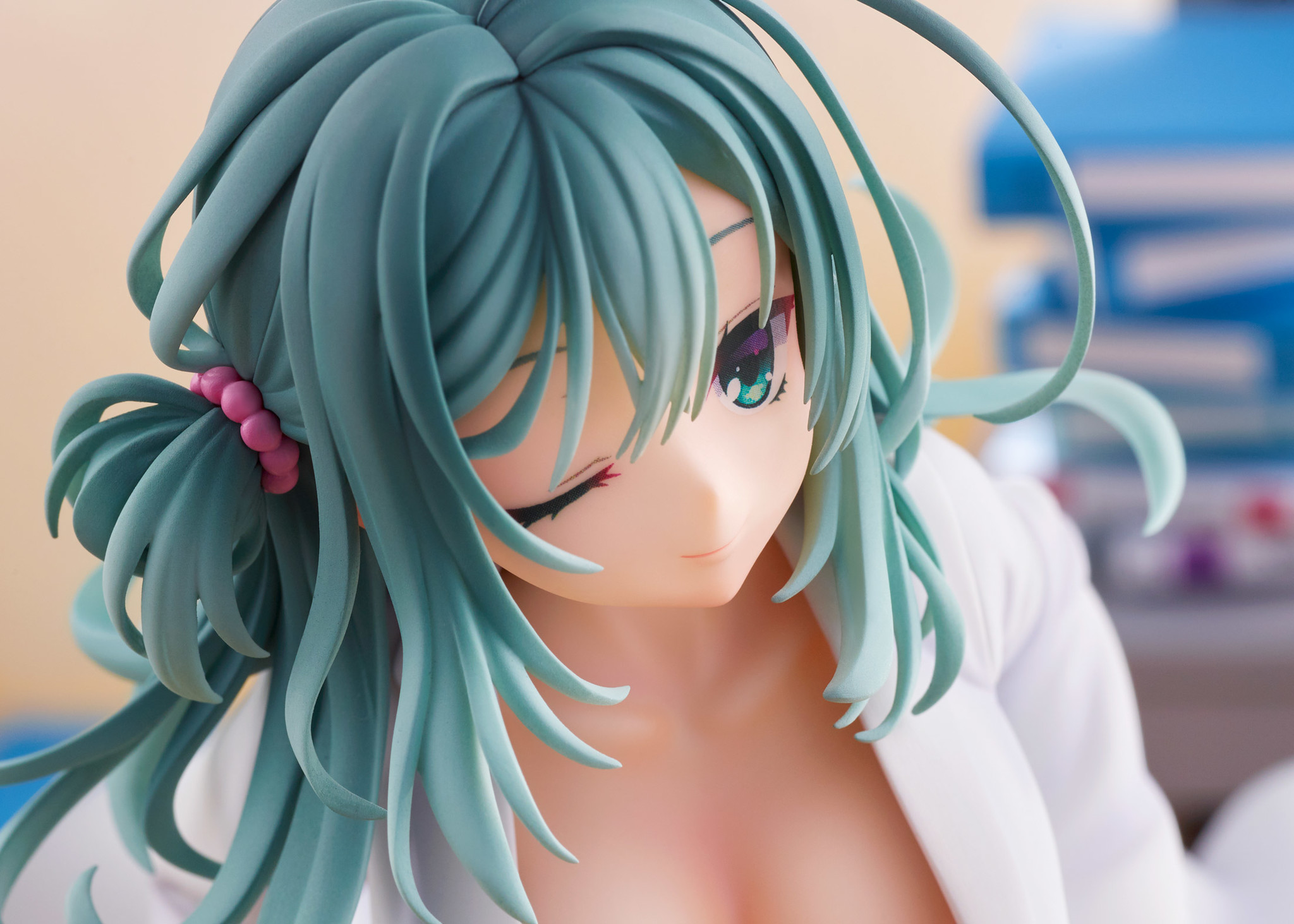 Nendoroid Pre-Orders
NieR: Automata – YoRHa Type A No.2 – Nendoroid (#1656) (Good Smile Company, Square Enix)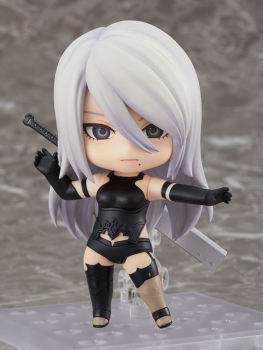 Hololive – Houshou Marine – Nendoroid (#1687) (Good Smile Company)
Hololive – Bloop – Gawr Gura – Nendoroid (#1688) (Good Smile Company)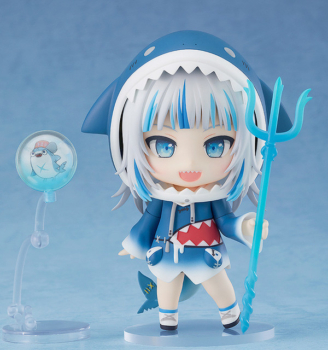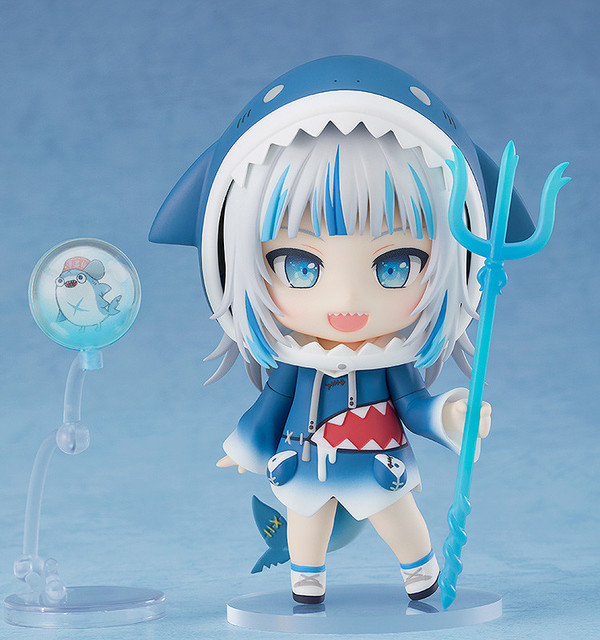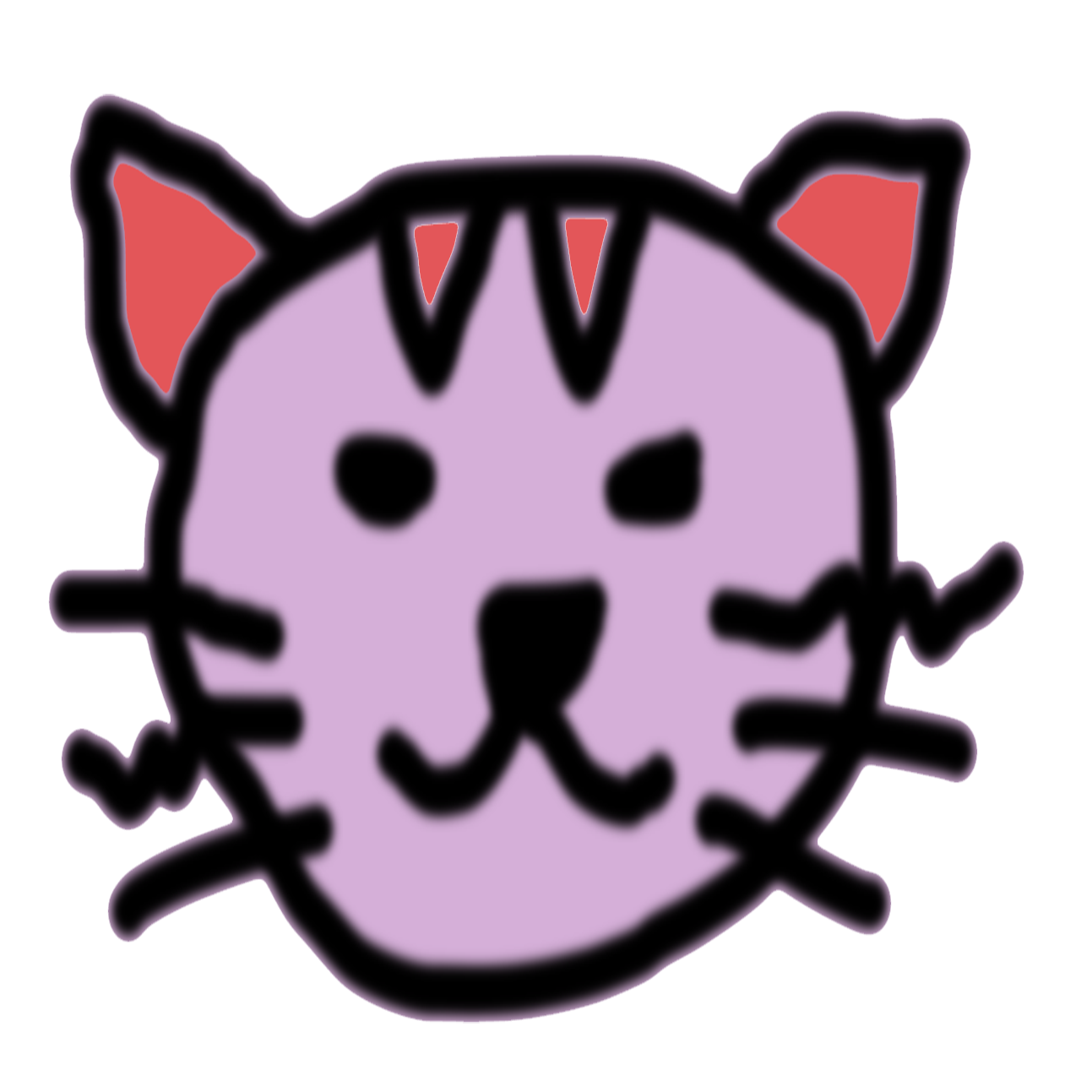 I started the NekoFigs blog in January 2021, 5 years after I've started collecting anime figures. It all started with one humble prize figure of Saber Lily which was bought on a whim. Now, I face the big problem of how to deal with over 200 empty boxes.