Over the years, I've come across many kinds of collectors. Each collector has his/her own quirks. Each collector has his/her own likes and dislikes. What about you? What kind of collector are you?
Below, I'll talk about the different kinds of figure collectors I've encountered over the years.
The Only-One-Figure-Per-Character Collector
I think this one is a bit common. I've heard many anime figure enthusiasts say they will only buy one figure for each character. Sure if you want some sense of realism in your display, it doesn't make sense to have more than one figure of one character. On top of that, you get to save money if you limit yourself to only one figure per character. With insane prices on scale figures nowadays, it only makes sense to buy less. I once told my newbie collector self this same line but then I fell down the rabbit hole and bought multiple figures of the same characters. With so many great figures coming out, how can some resist the urge to keep preordering? If you managed to stay true to the one-figure-per-character ideology, then good for you. I myself should practice a little more self-restraint.
The Waifu Collector
This is the collector who only collects female figures — the waifu collector. I myself am a bishoujo only collector which is actually why I only cover bishoujo figures in this blog. It's like building your own harem of PVC beauties. Apart from a lone Nendoroid Petite of Koyomi Araragi which came in a set with Senjougahara and Hanekawa, everyone else is female.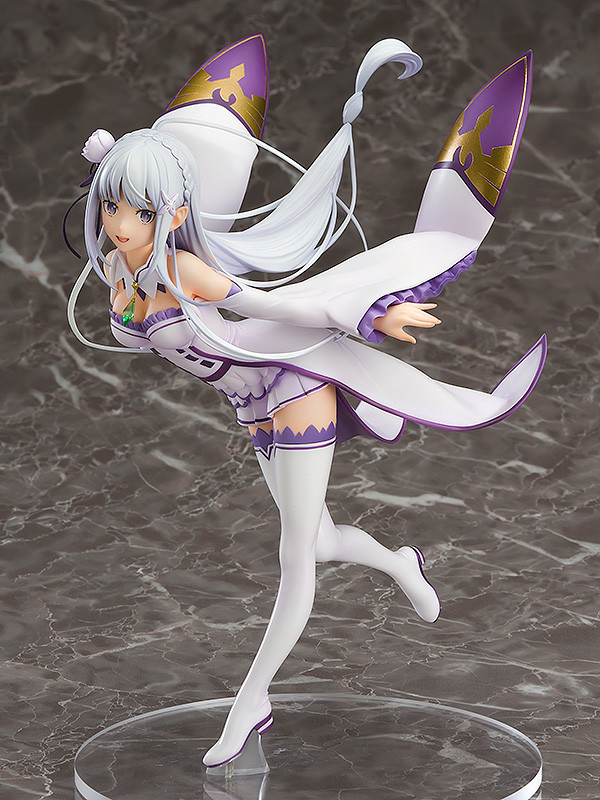 The Husbando Collector
If there are waifu collectors, then there are also the husbando collectors. I believe popular husbando characters come from FREE! and Haikyuu!! series.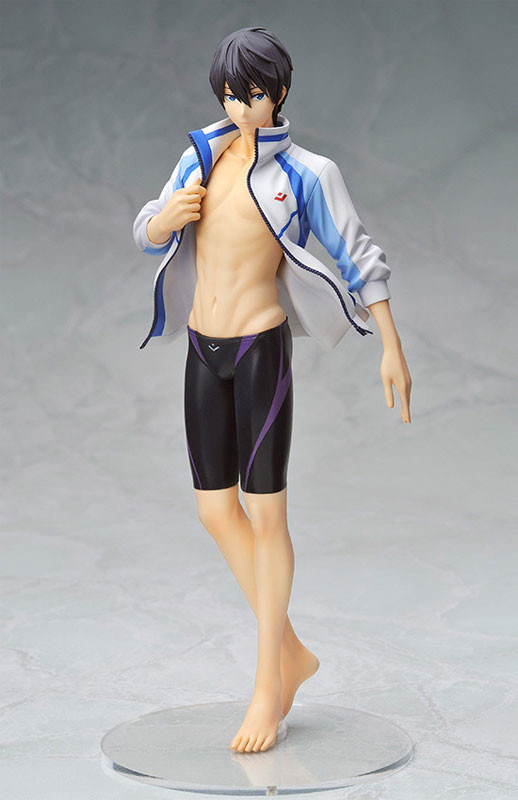 The Pre-Owned Stalker
There are those collectors that you always see loitering and browsing in the pre-owned section of stores. There was a point in time when I was checking Mandarake and the Amiami pre-owned section on a daily basis without fail. As a pre-owned aficionado, you can usually find very good deals for some good-quality figures.
Some good deals I got were a limited Kaga Kouko, Hanekawa Tsubasa by Good Smile Company, a limited-edition Yukina Himeragi by X-Plus, and Tenshi by Good Smile Company.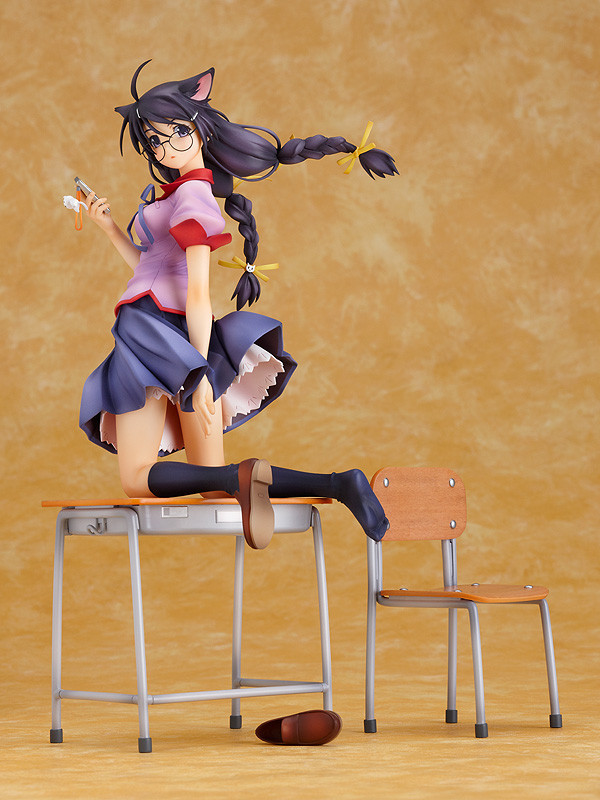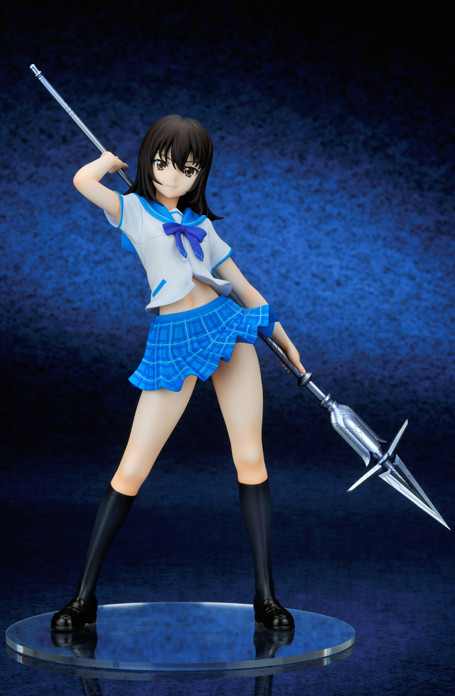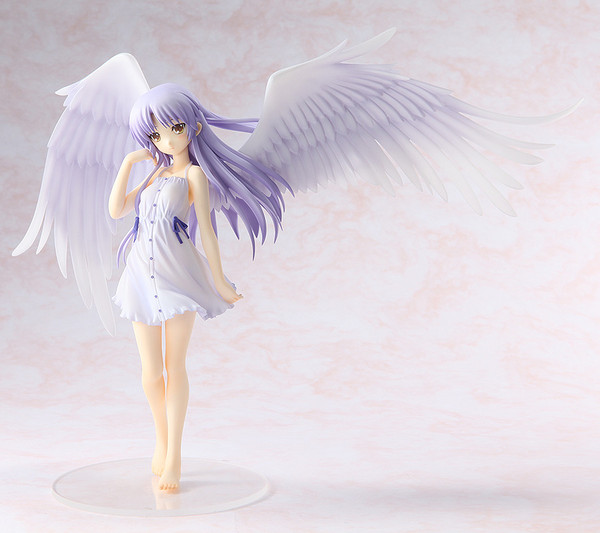 The Impulse Buyer
The impulse buyer is the collector who does not preorder his/her figures. Rather, this collector goes to retail websites or physical stores to buy any figure that catches his/her fancy at that point in time.
The Reseller
I probably wouldn't call the reseller a collector. The reseller preorders multiples of the same figure with the intention of reselling them at a later date for a massive markup — in short, scalpers. Being a scalper isn't good but for some people, it's a way of life and a means to make a living. I'm not trying to justify scalping, it's a shady practice that should be stopped and it's good that figure retailers actually limit pre-order per address to only three figures.
The Bootleg Scum
Be offended if you will, I don't care. Bootleg collectors are the scum of the figure collecting community. They are second only to scammers. It's even worse if bootleg collectors will actually resell a bootleg and try to pass it off as a genuine figure. If you bought a bootleg by accident, you're a victim. But if you knowingly buy bootlegs, then you are fueling a syndicate that thrives on selling unlicensed goods depriving creators of the compensation they deserve. You instead give your money to crooks who run sweatshop factories breaking many labor laws and could be using toxic paint and other harmful stuff to manufacture bootleg figures. Even cheap prize figures are of better quality than bootleg scale figures so even if you're strapped for cash, you have no excuse. There are cheaper alternatives now.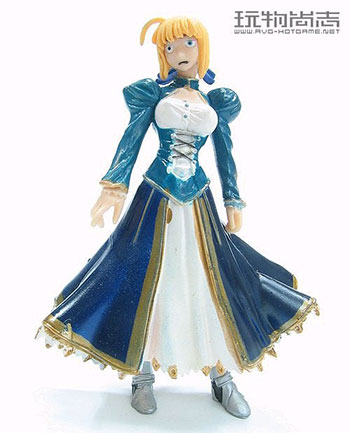 The One and Done
The one and done is someone who bought a single figure of his/her favorite character and stops there. Never looks at or buys any other figure.
The Garage Kit Enthusiast
The garage kit enthusiast is in touch with his/her artistic side. This collector prefers to buy garage kits and paints it himself/herself. The garage kit enthusiast could also be making his/her own garage kits.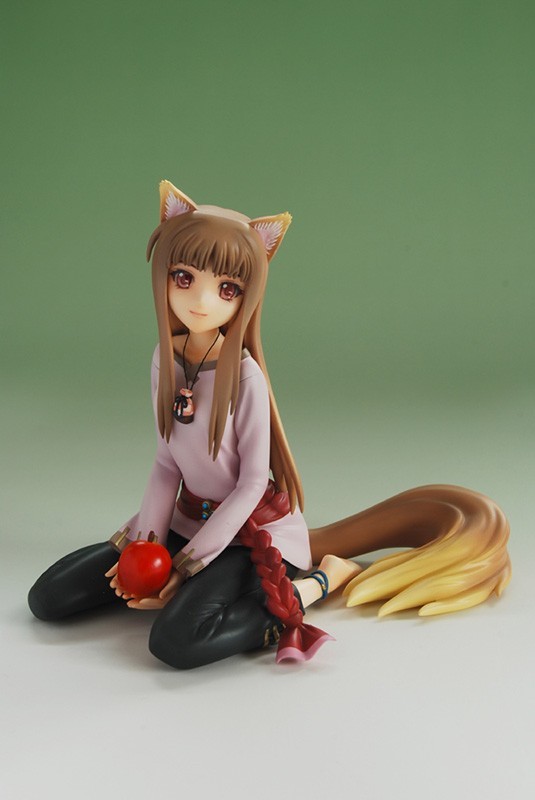 The Customizer
These are the collectors who like to customize the figures that they purchase. This includes repainting and mixing and matching accessories from other figures. This includes collectors who create makaizou figures. Makaizou figures are regular figures that are customized to become hentai figures.
The Shrine Builder
The shrine builder focuses on creating a shrine for his/her favorite characters. As a shrine builder, that doesn't necessarily mean limiting yourself to only one character. You can buy figures of several characters but what makes you a shrine builder is that you dedicate your collection to only these few characters.
The Nendoroid/Figma Collector
Slaves to Good Smile Company — these collectors only exclusively purchase Figmas or Nendoroids. Nendoroids are mighty cute and the fact that you can mix and match accessories makes them a worthwhile collectible. If, on the other hand, you are more a fan of posable figures, then Figma's are for you.
The Plushie Faction
Plushies aren't exactly figures but they do still fall into the collecting hobby. Not to mention, the prices of some plushies are becoming really expensive. I knew some people who exclusively collected nesoberi plushies.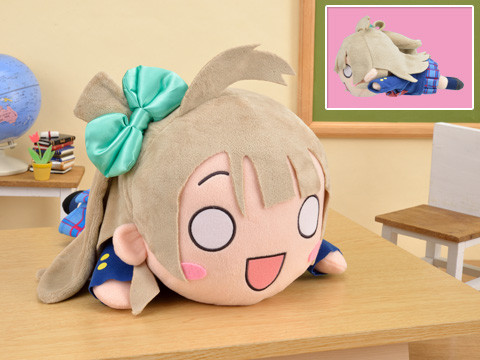 The Doll Collectors
Those Dollfie Dream collectors are loaded. I mean dolls are so much more expensive than PVC scale figures. Even in the aftermarket, these dolls stay expensive and usually even go up in price. It's normal to see Dollfie Dream dolls priced at over ¥200,000 at Mandarake.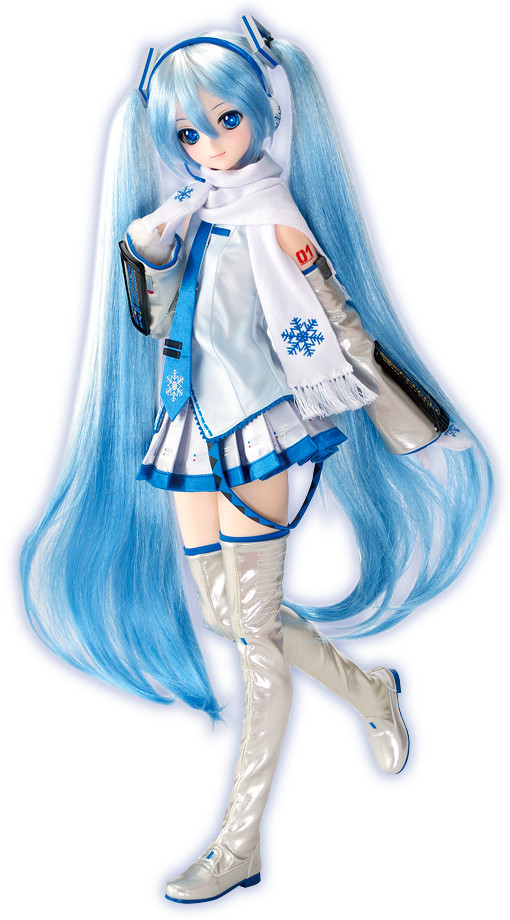 The POP-pers
Personally not a fan of the lifeless dead eyes of the Funko POP vinyl figures. It's been gaining a lot of popularity. It's mainstream and it's cheap at more or less $10 a POP. See what I did there?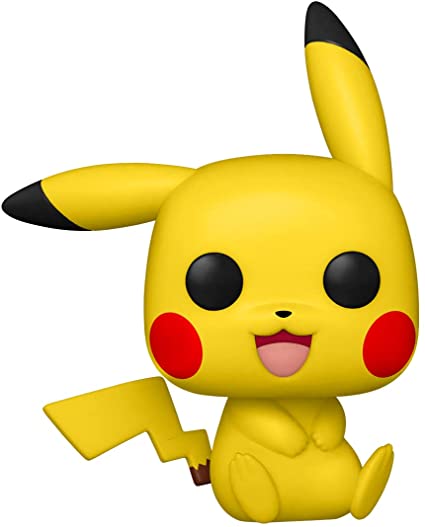 The Vintage Hunters
These are collectors who collect figures from anime from their childhood so you're looking at anime shows from the 80s, 90s and early 2000s. These includes figures from anime like Inuyasha, Yuyu Hakusho, Samurai X, Evangelion, Macross and mech anime like Voltes V, Mazinger Z and Daimos.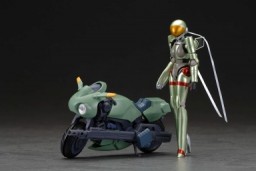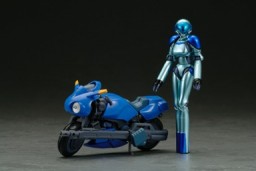 The Prize Figure Collector
Quantity vs quality is the name of the game. You can easily fill a room or two with a ton of prize figures. And while scale figures are of better quality, the quality of prize figures is not something to sneer at. Prize figure manufacturers are getting better at what they do. Even Good Smile Company is introducing their own line of figures that are more fairly priced with their Pop-Up Parade line. And Aniplex just introduced their ConoFig line which is around the same price point.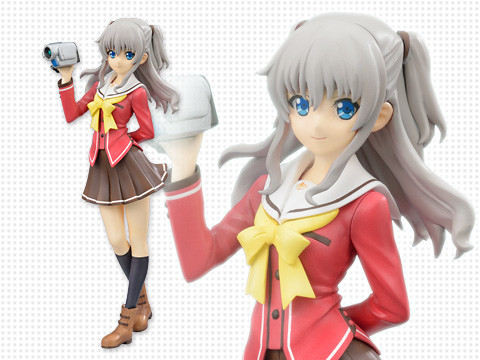 The Hentai Figure Aficionado
The hentai figure collector thrives on cast-off figures. They probably live alone so displaying nude and lewd figures is not a problem. Still, props to these guys for having the guts to display hentai figures. I could only muster the courage to display moderately lewd figures since there's a child in the house. Hentai figure collectors are patrons of Native, Binding, Daiki Kougyou and SkyTube.
The Model Kit Collector
Whether it's Frame Arms Girls or GunPlas, they all fall under model kits. The model kit collectors have a lot of time on their hands as they are able to devote hours and hours to constructing their prized model kits.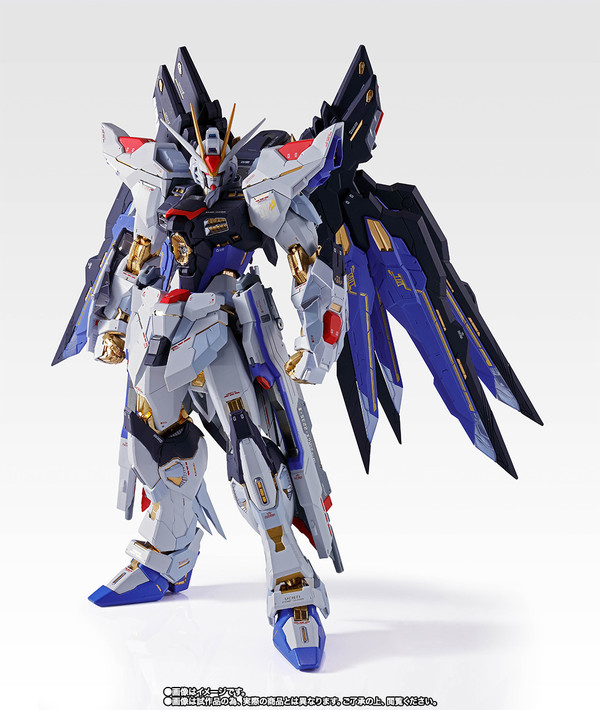 The Loyal Collector
The German Shepherds of the figure collecting world — the loyal collector collects only figures made by a certain company or only figures from a certain franchise.
The Shounen Collector
The shounen collector collects only figures of characters from popular shounen manga and anime like Dragon Ball Z, Hunter x Hunter, One Piece, and Bleach, just to name a few.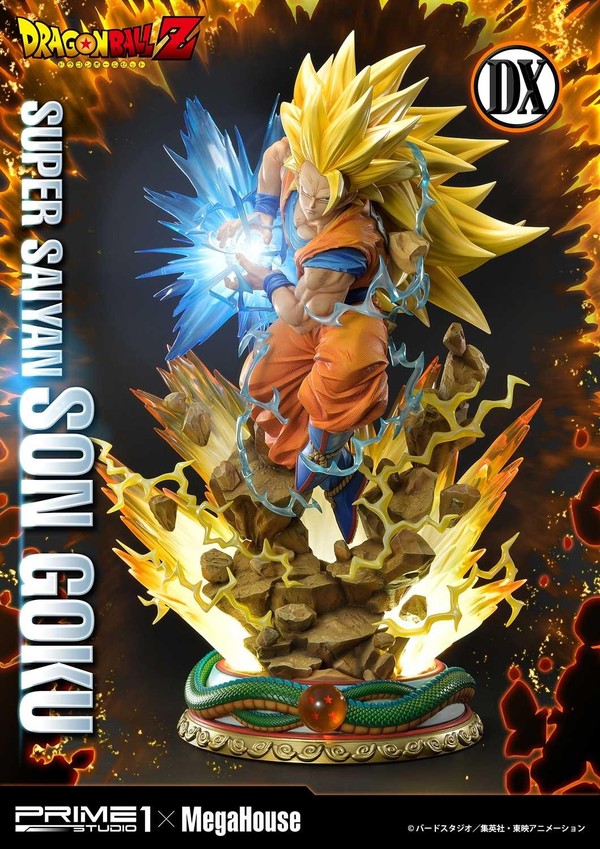 The Newbie Hoarder
The newbie hoarder is still new to figure collecting and has a lot of disposable income. This collector starts off buying tens of figures every month until they accumulate a few hundred in a year or two. They quickly accumulate an amount that would normally take regular collectors 5 years or more. For context, it took me over 5 years to amass 200 and I buy a lot.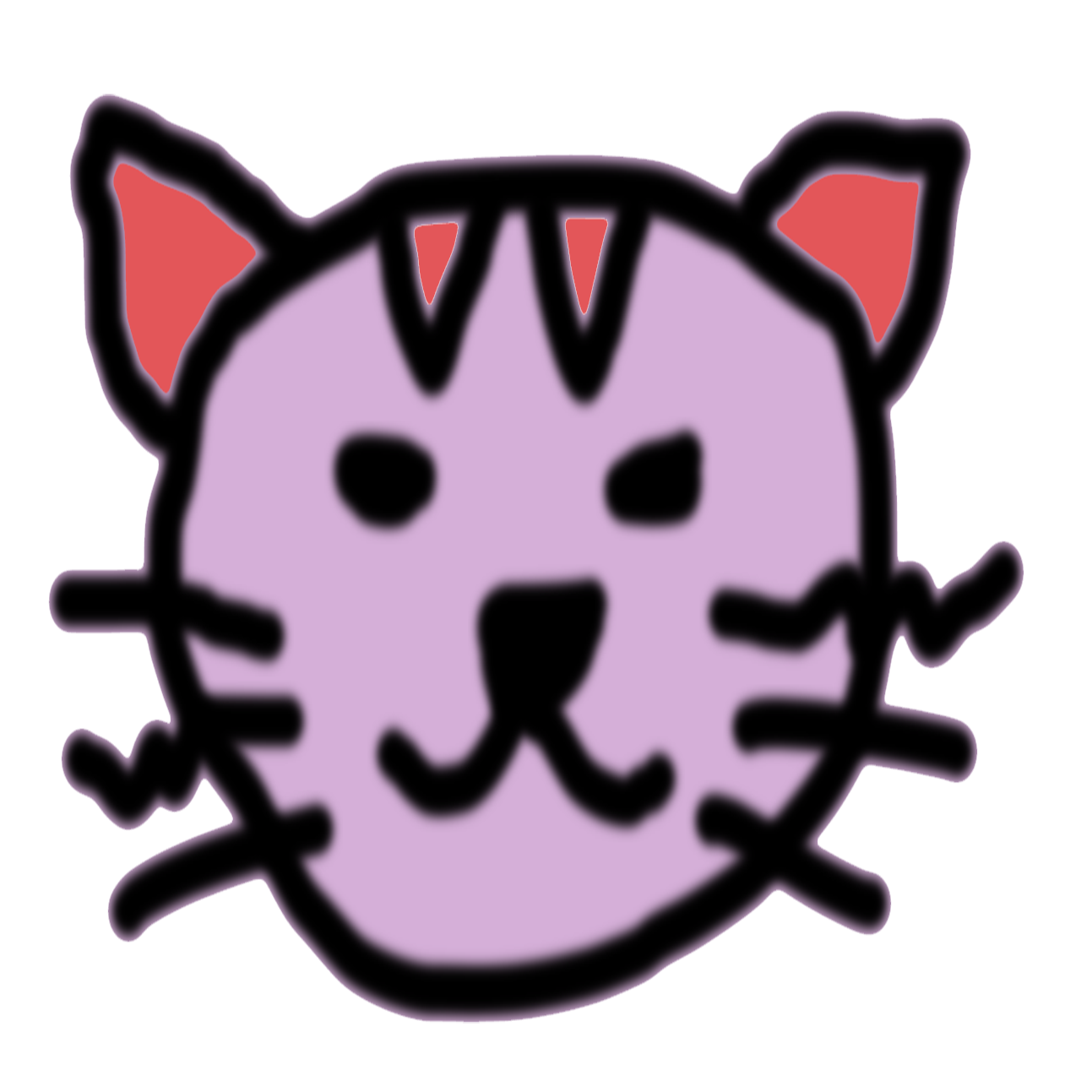 I started the NekoFigs blog in January 2021, 5 years after I've started collecting anime figures. It all started with one humble prize figure of Saber Lily which was bought on a whim. Now, I face the big problem of how to deal with over 200 empty boxes.