Kotobukiya's Raphtalia has been the figure of choice for anyone looking to buy a quality scale figure of Raphtalia — her adult form in particular. Some of you may prefer loli Raphtalia but adult Raphtalia is best Raphtalia especially when she's having a childish fit.
Not a Lot of Choices for a Raphtalia Figure
There really isn't a lot of choices when it comes to a Raphtalia figure. You have the onsen version which I am skeptical of because I don't trust Chara-ani. And there's the 1/4 scale bunny Raphtalia. Then there's that other one with Filo (in bird form) which I'm not even going to link to for being manufactured by a crappy company. Don't buy the childhood version of Raphtalia as well. It's made by the same crappy manufacturer.
This figure was first released in January 2020 and since then, the price has only skyrocketed. If you are familiar with Kotobukiya though, you should already know that they always do rereleases for their figures that have huge demands. Essentially, it was only a matter of time before they do a rerelease. And now, we're at this juncture.
Should You Pre-Order This One?
Before I do my review, I'm going to answer the most important question here. Definitely pre-order this. If you must ask why, the after-market price for her is still sure to skyrocket especially when there are no other new Raphtalia figures in sight. Also, season 2 of the anime should be airing in the fall this year. Even Season 3 has already been confirmed. Even if a third rerelease happens, are you really going to wait three to five years to get her? You can pre-order Kotobukiya's Raphtalia here now.
The Review
Overall, Kotobukiya's done a wonderful job with this one. It has a dynamic pose. Sure we want to see Raphtalia being cute but a fighting pose is good in its own right. You can see a lot of detail here. The proportions are on point and the overall sculpt and paint are nicely done. The default front view however hides her face.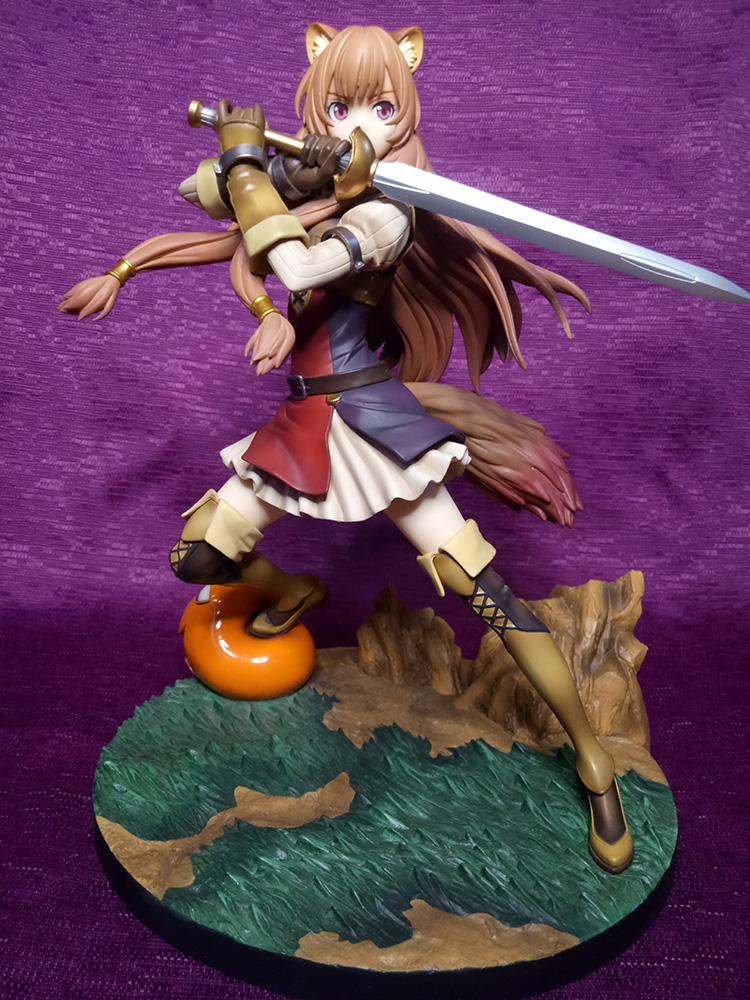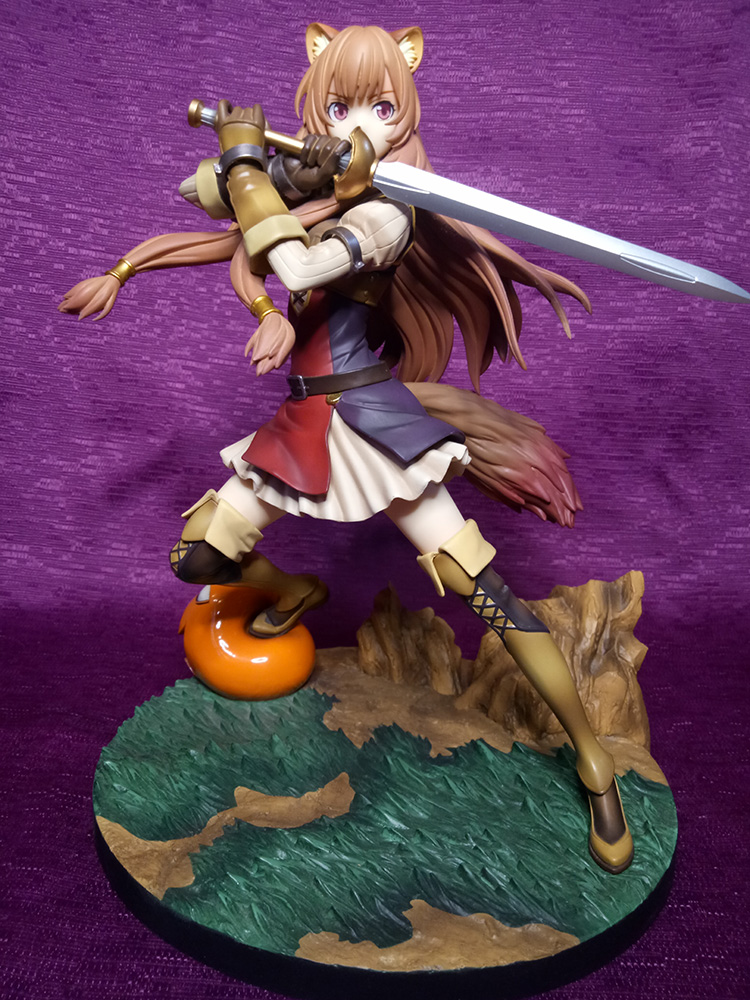 We tilt it a little to the side and we can now see her face.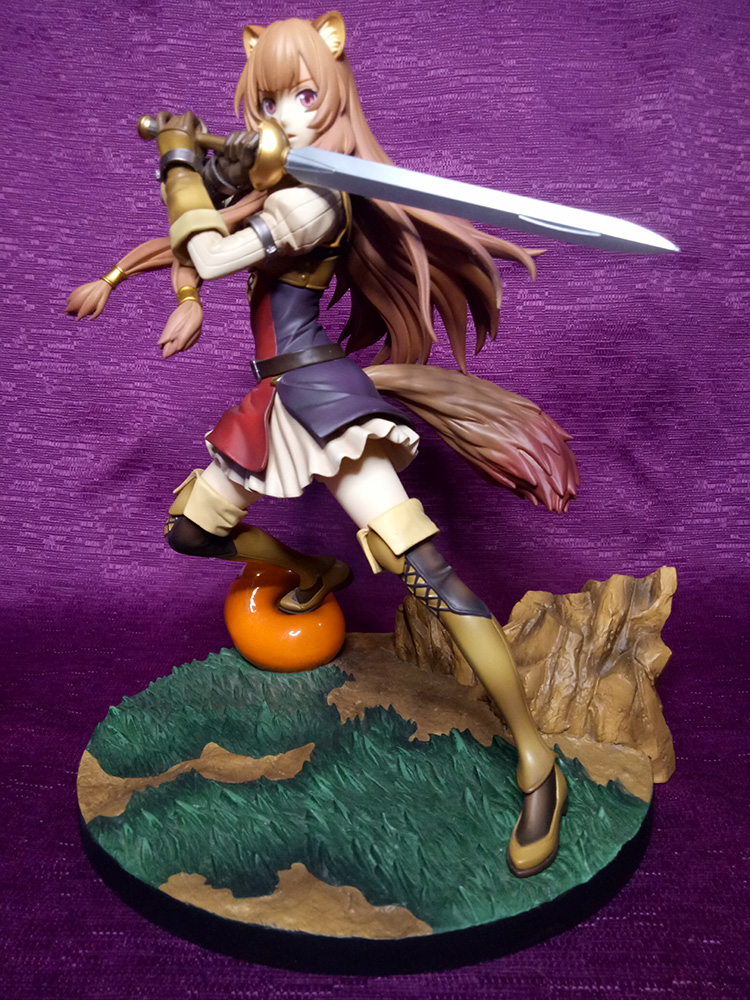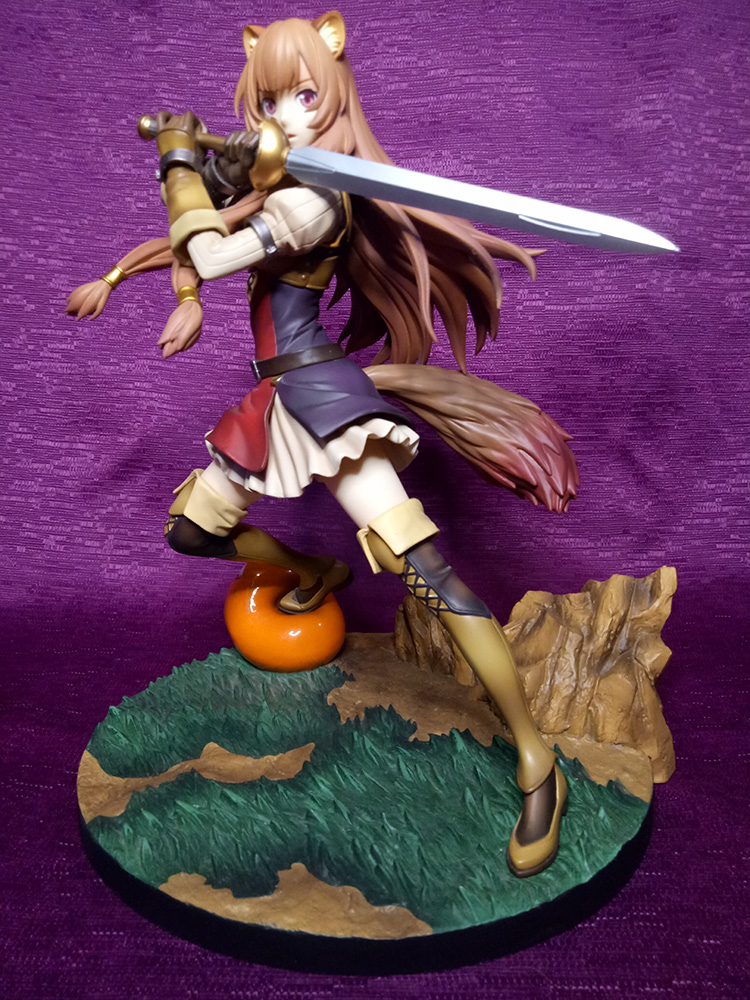 If I had to pick a favorite element of this figure. It would definitely be the face. I think it really captures Raphtalia. It's just a shame that it is partly hidden by the sword.
Now I do apologize if you should see some dust on some of the pictures I used. I have her displayed on my table because my glass displays are at max capacity and there's no way I can squeeze her in due to her large base. I thought I had rid of all of the dust before snapping pics but alas, some dust particles managed to elude me.
And while I did mention, the sculpt is on point, if you look very closely, you can see some minor issues. In any case, the issues are so tiny I think I might be nitpicking.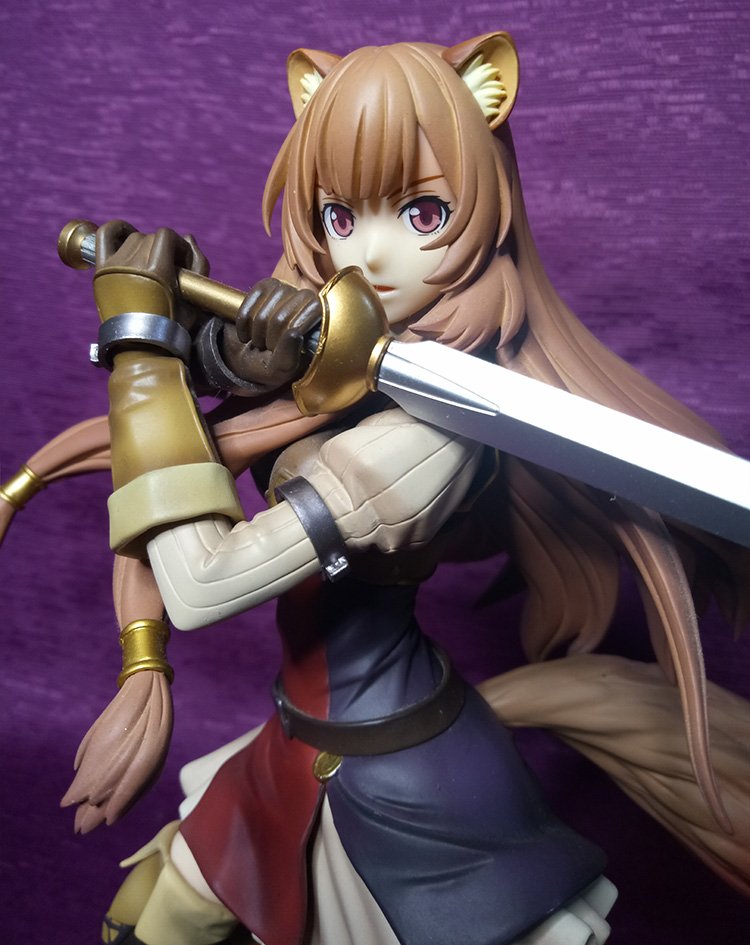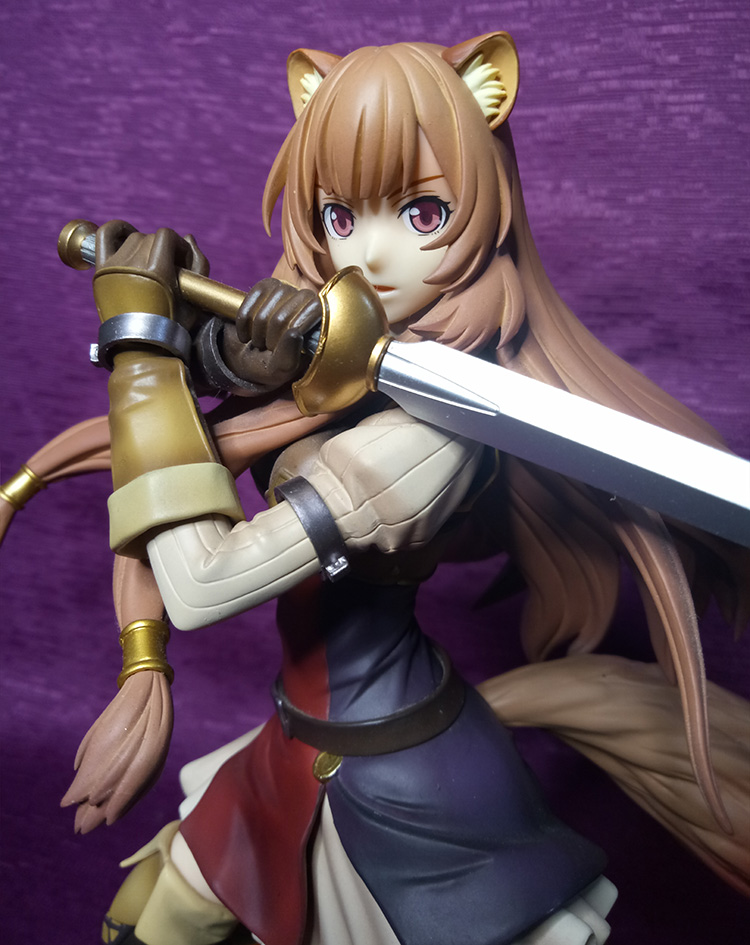 And below, you can see how the figure looks from behind. There's not much to see except a lot of hair and a bushy tail. The gradient tips on the tail are a nice touch though.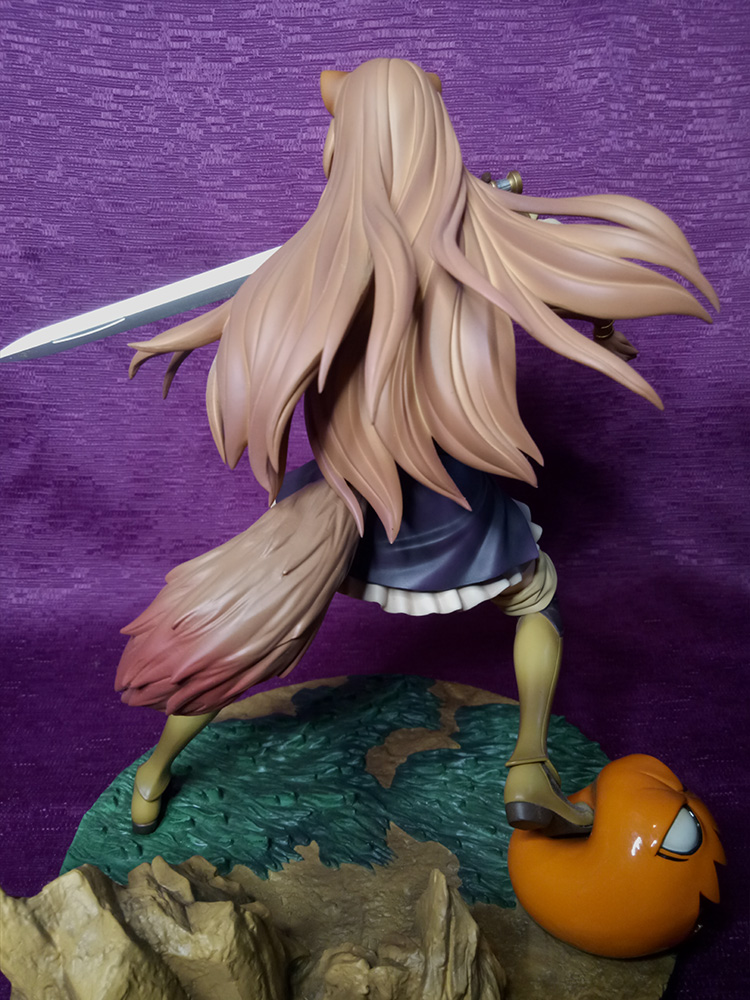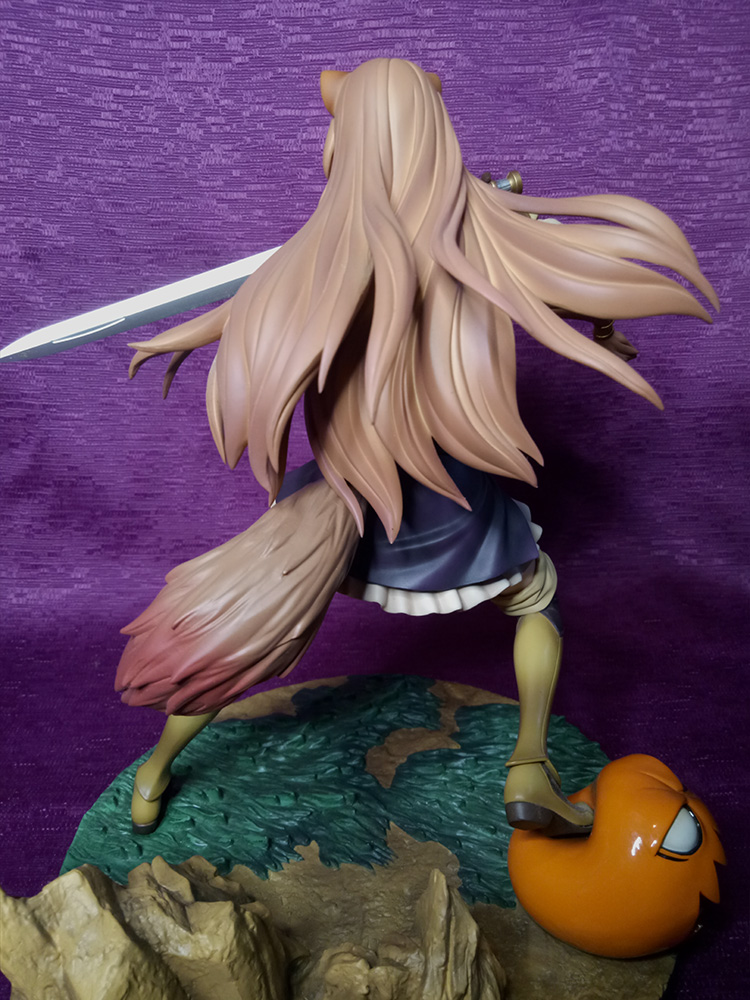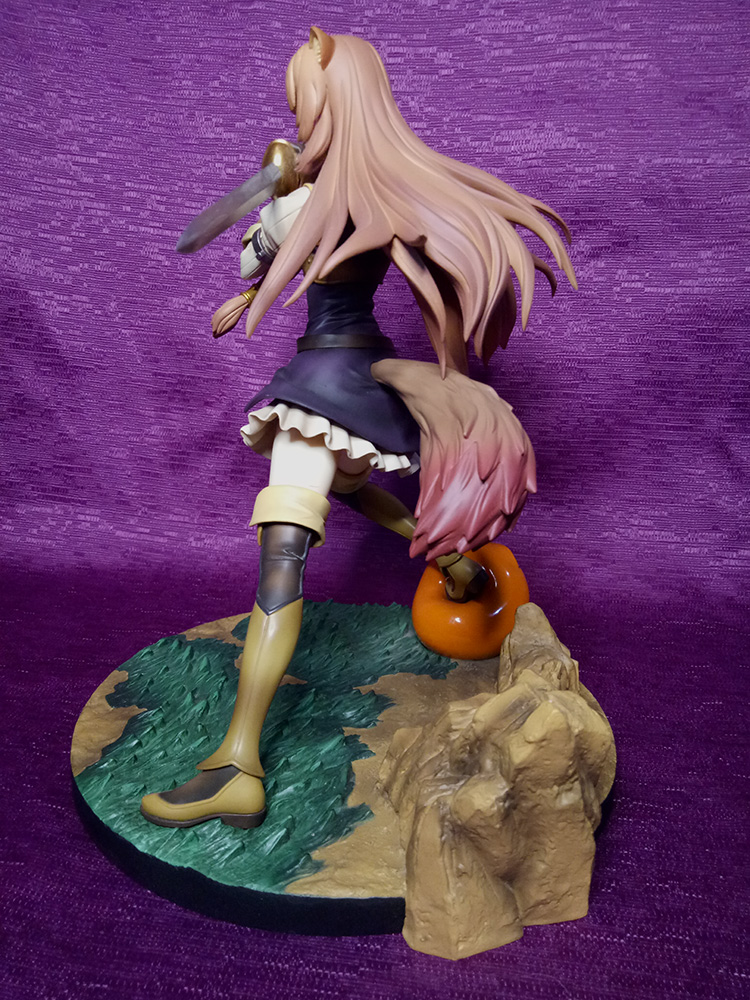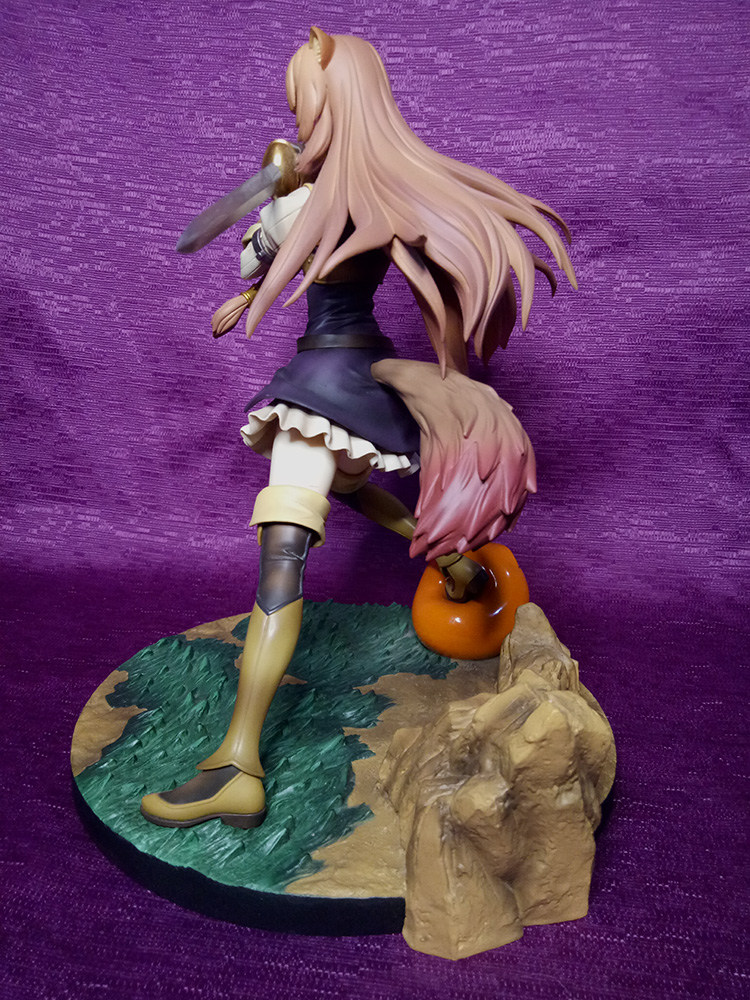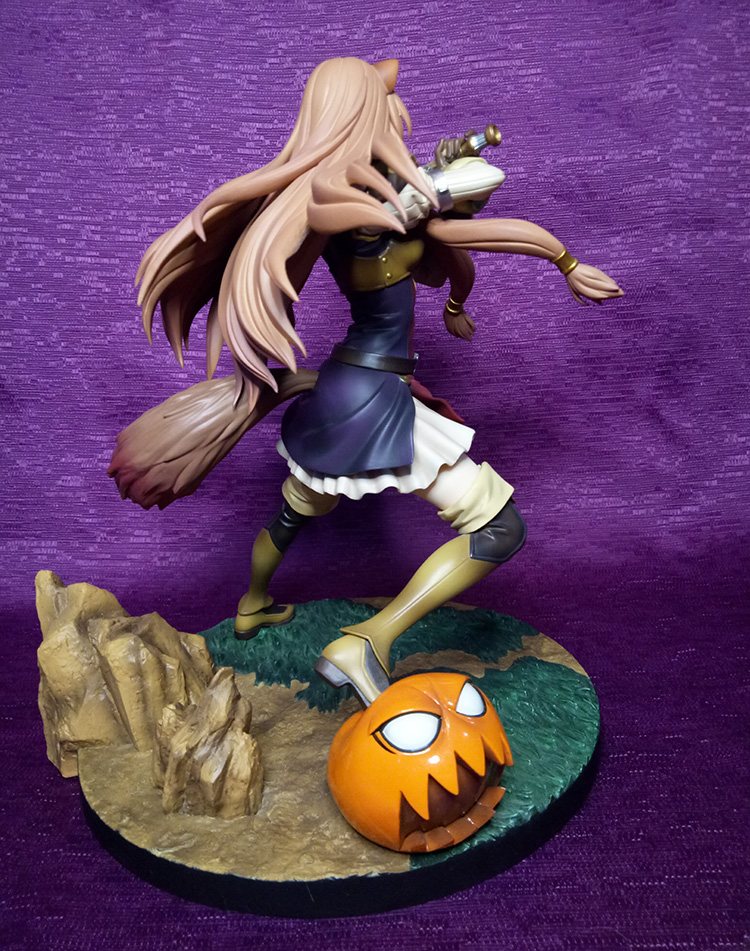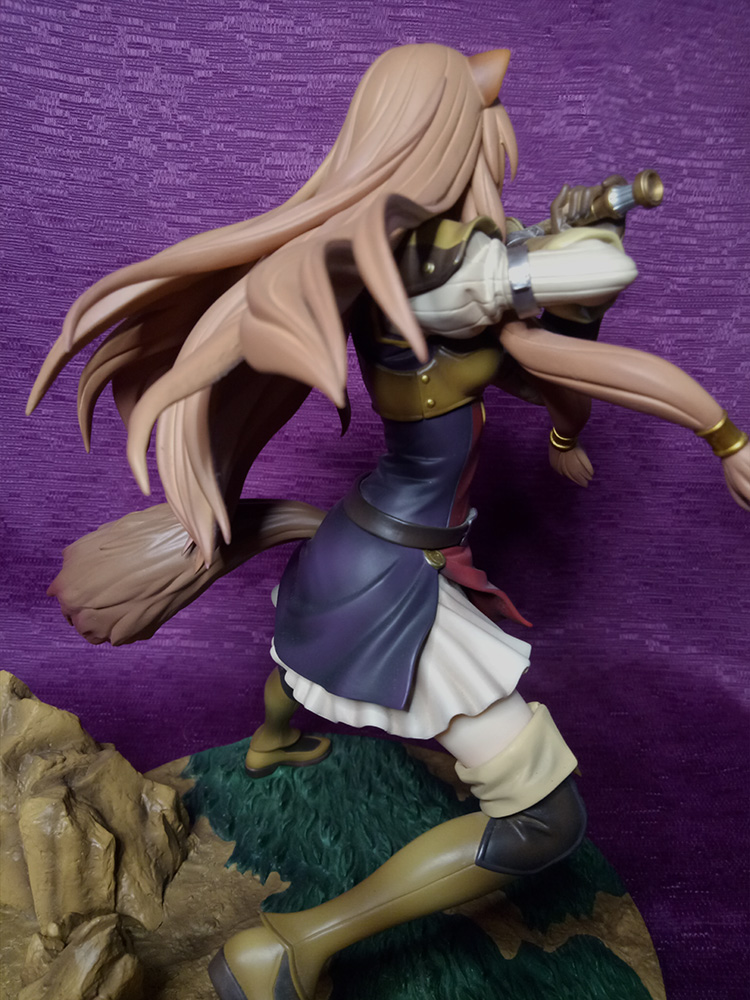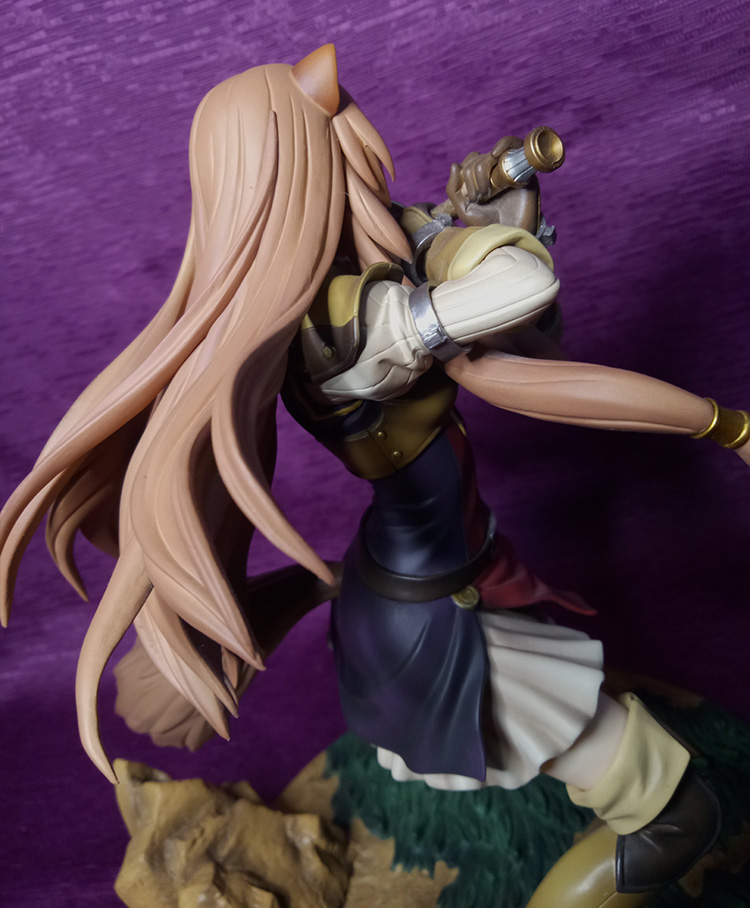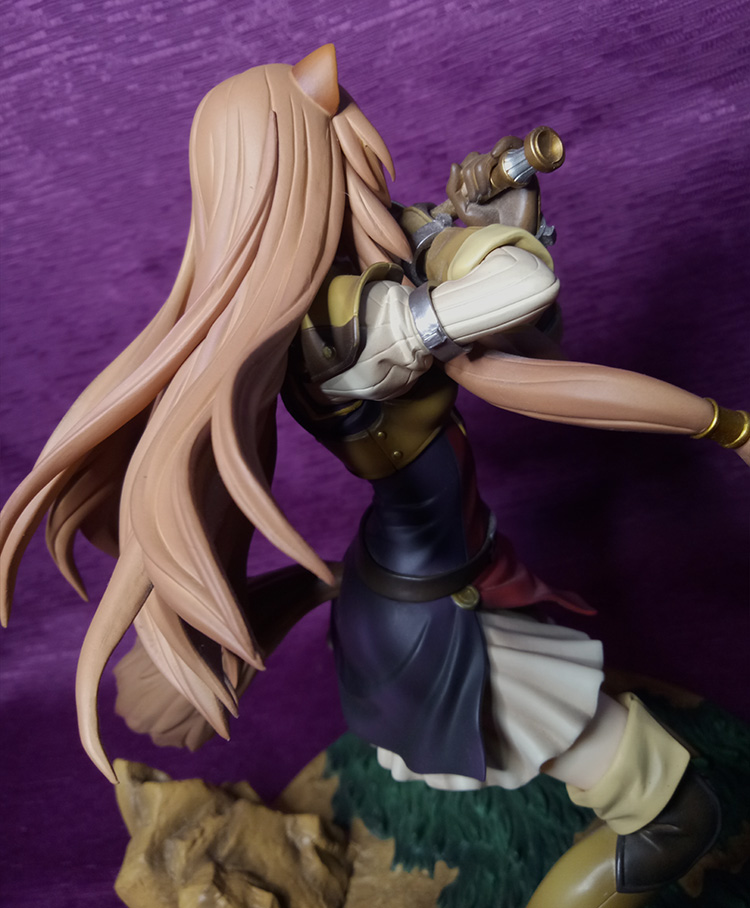 And let's not forget the Orange Balloon, the weakest enemy in Melromarc. Think of it as their version of a slime. Give the guy some credit. He's endured being stepped on for this figure. Come to think of it, I wouldn't mind if Raphtalia stepped on me.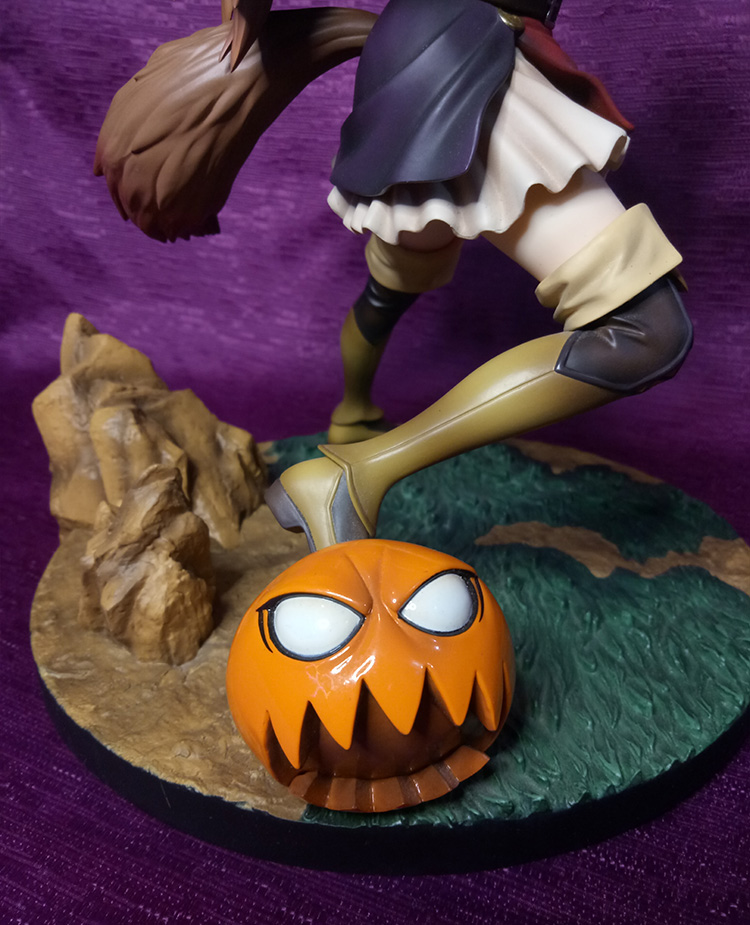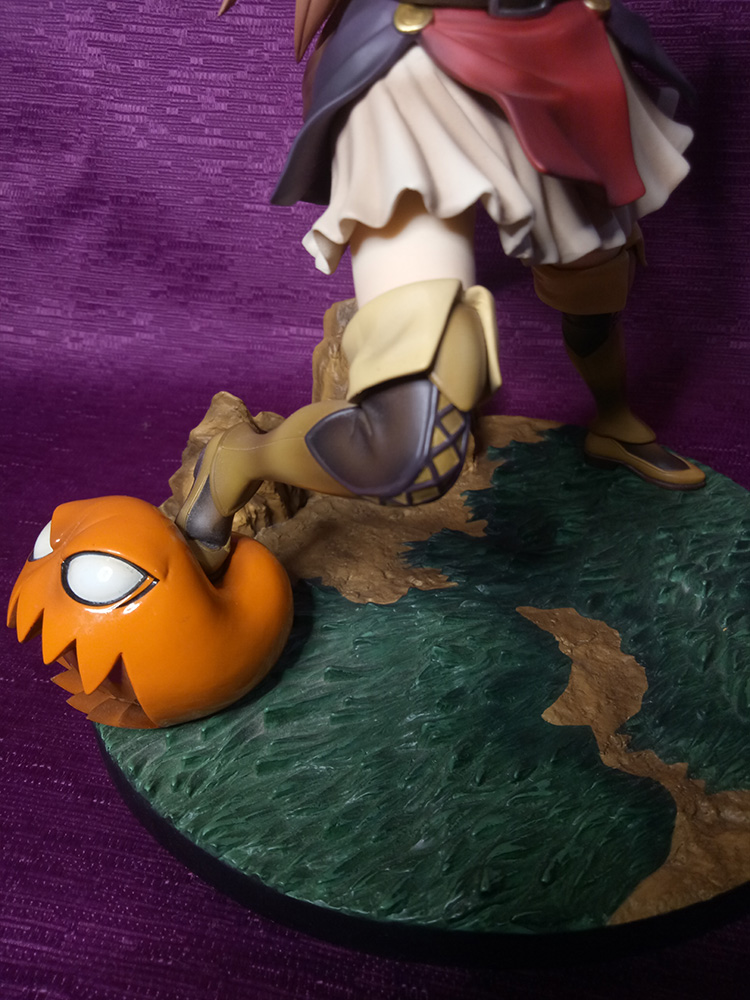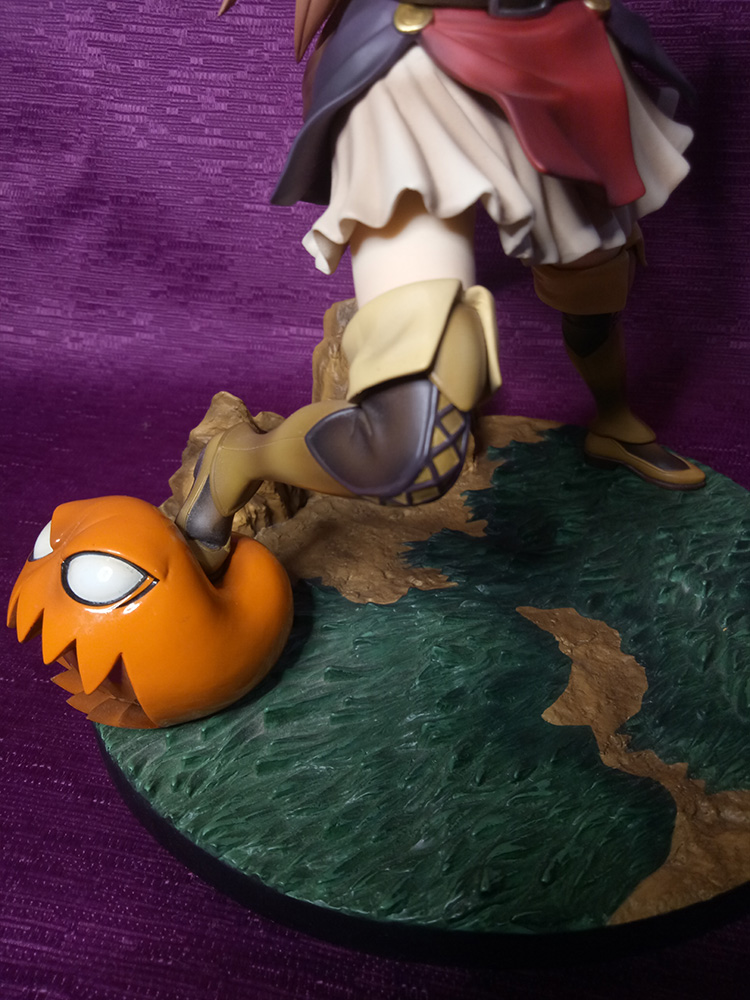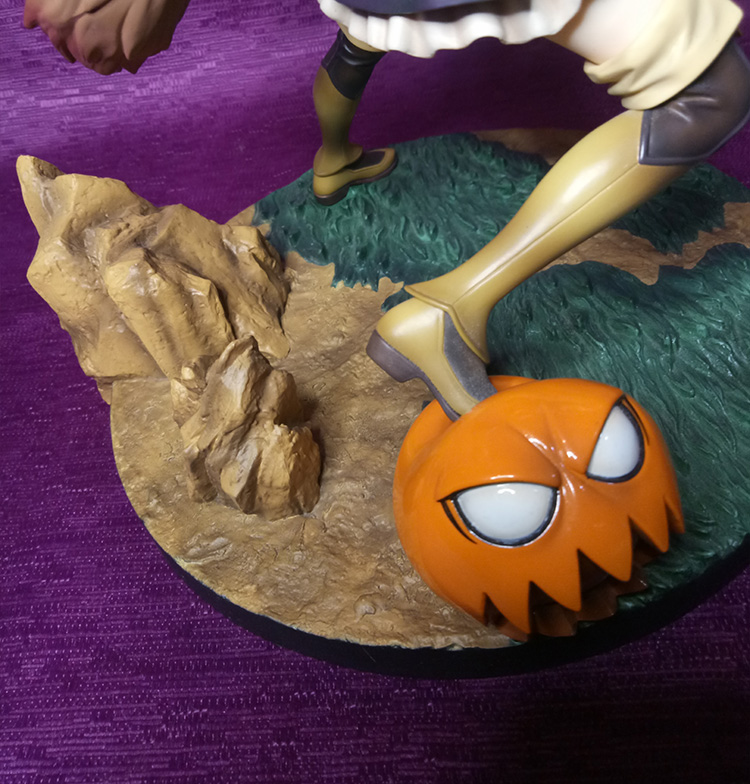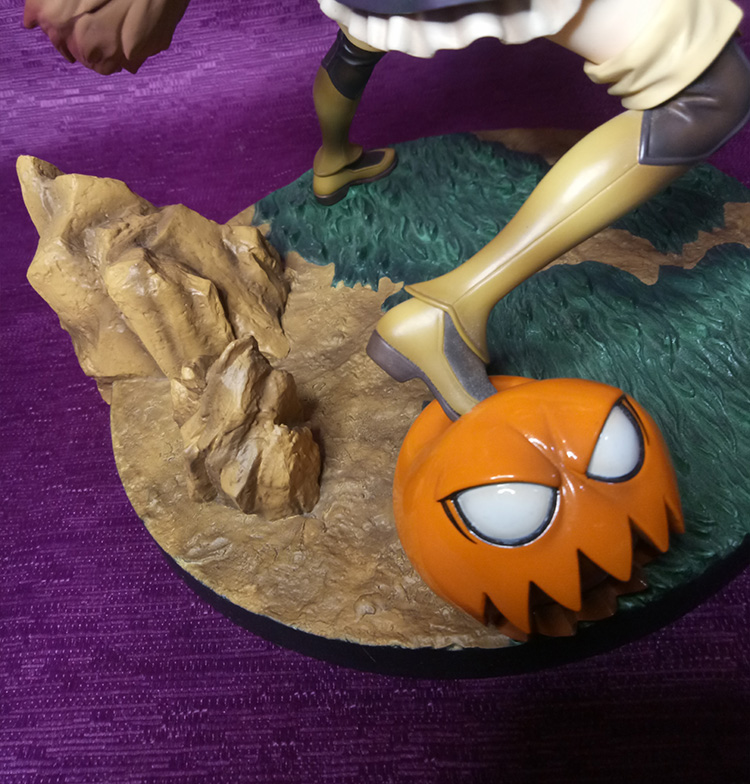 Here is where you can really appreciate the paint job on this figure. You can see the shading and airbrush on the tail, the boots, the grass, and the rocks on the base. Admittedly, I think the grass could have been done better.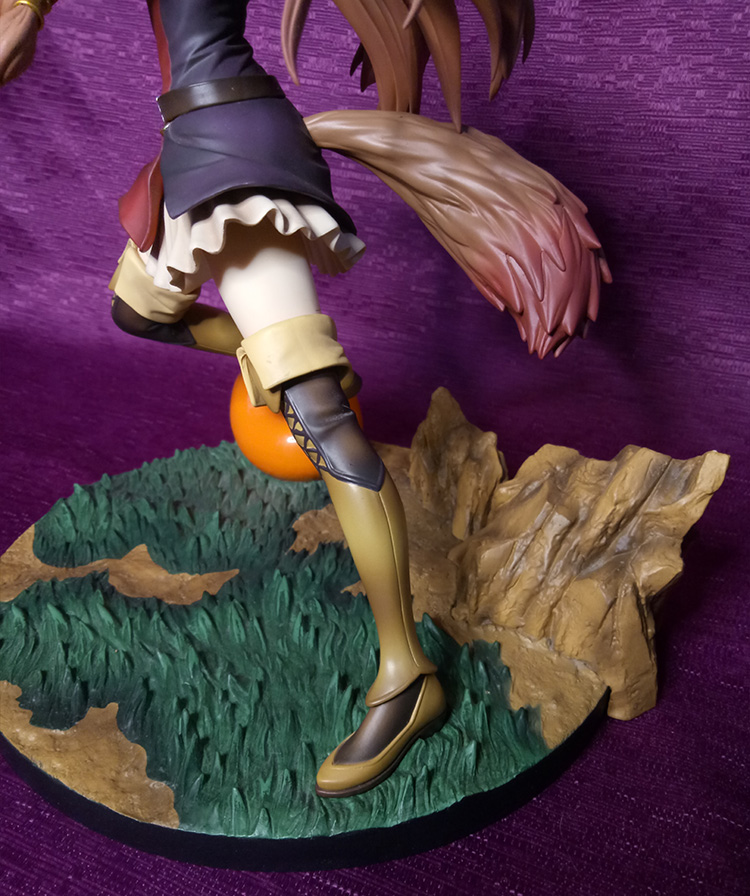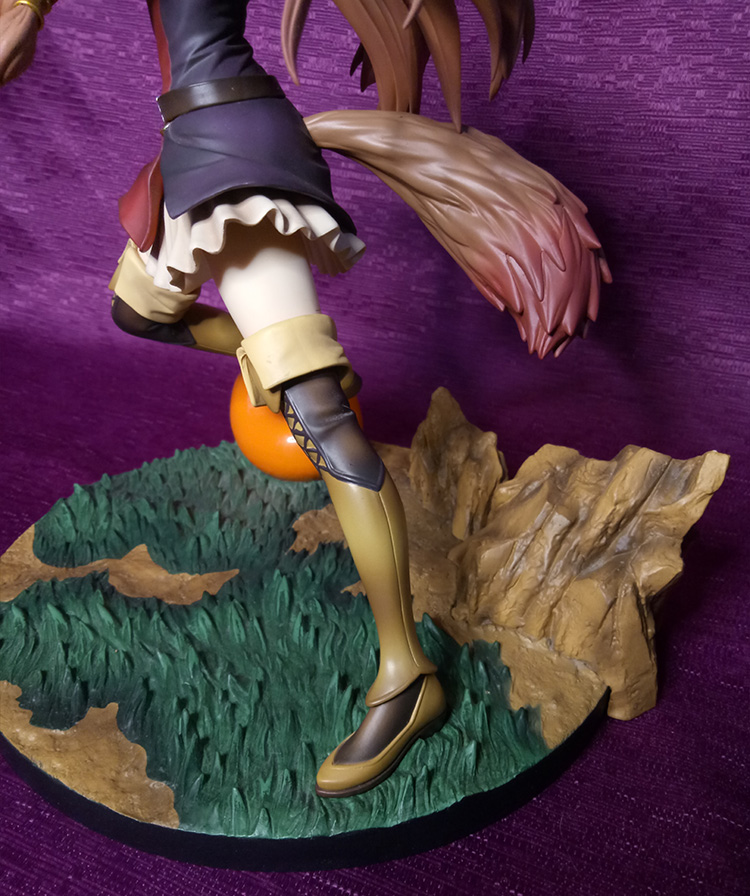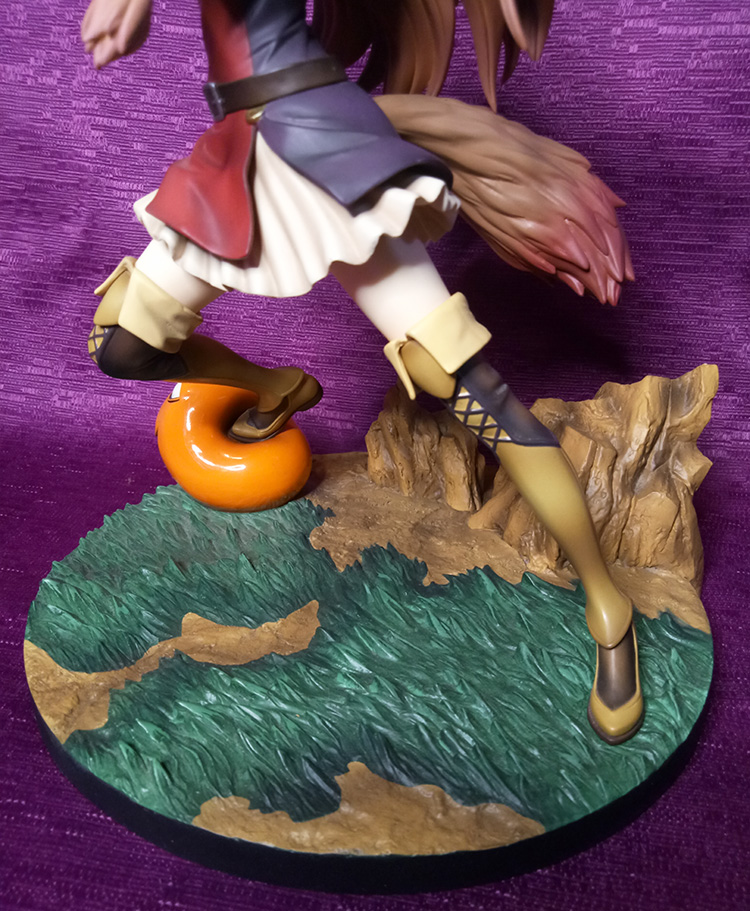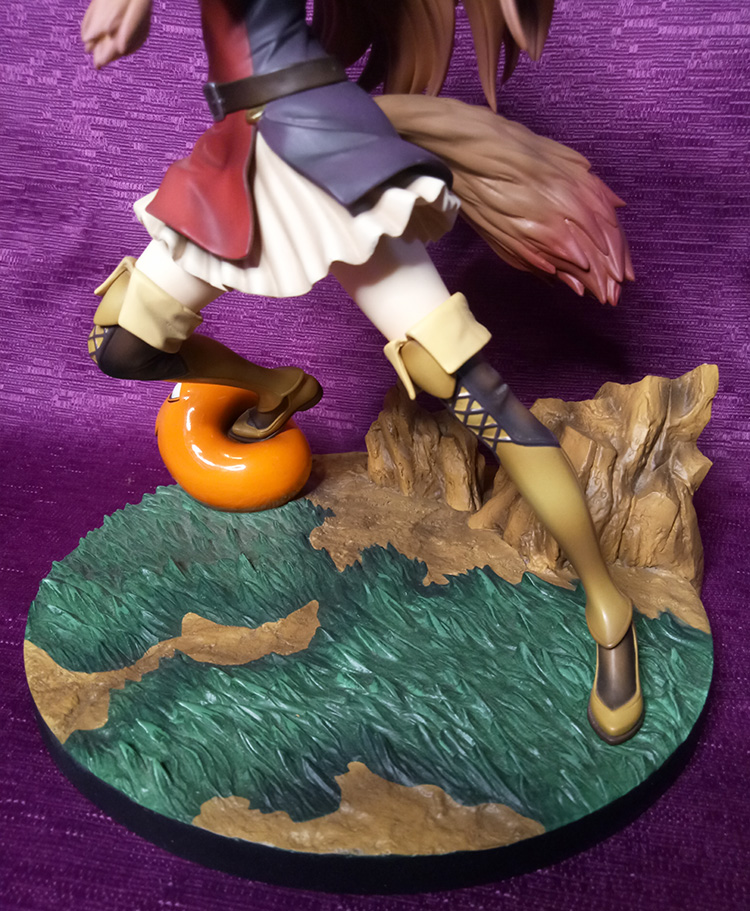 Mine's gotten a scratch on the thighs. I don't recall how that might have happened. It's a shame it happened but I can live with it since it's on the back.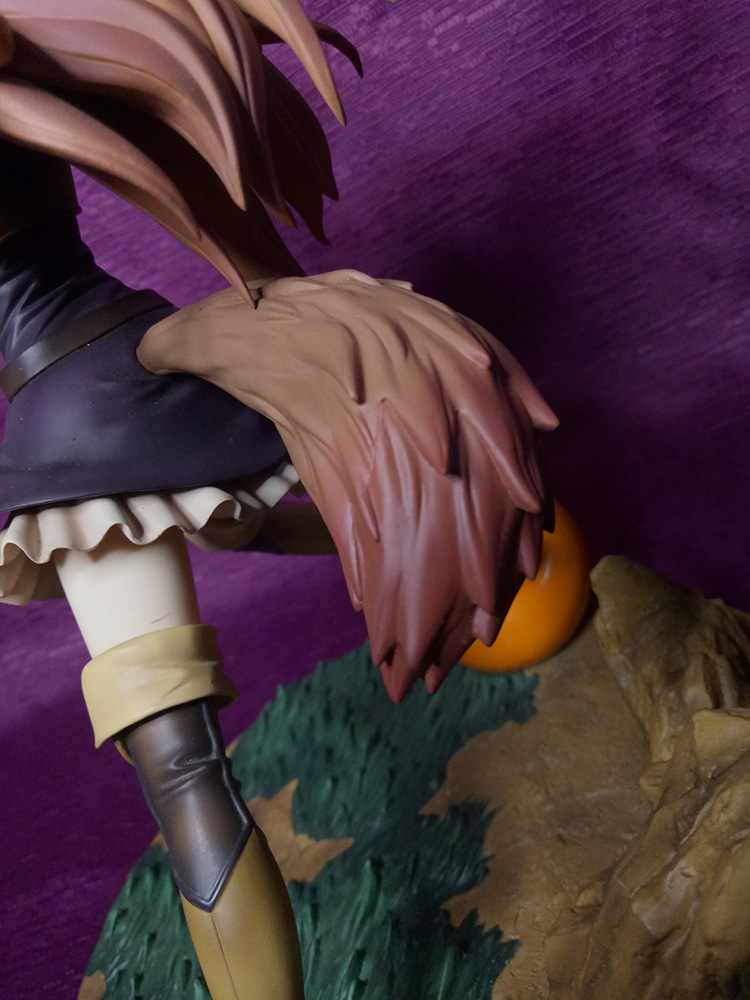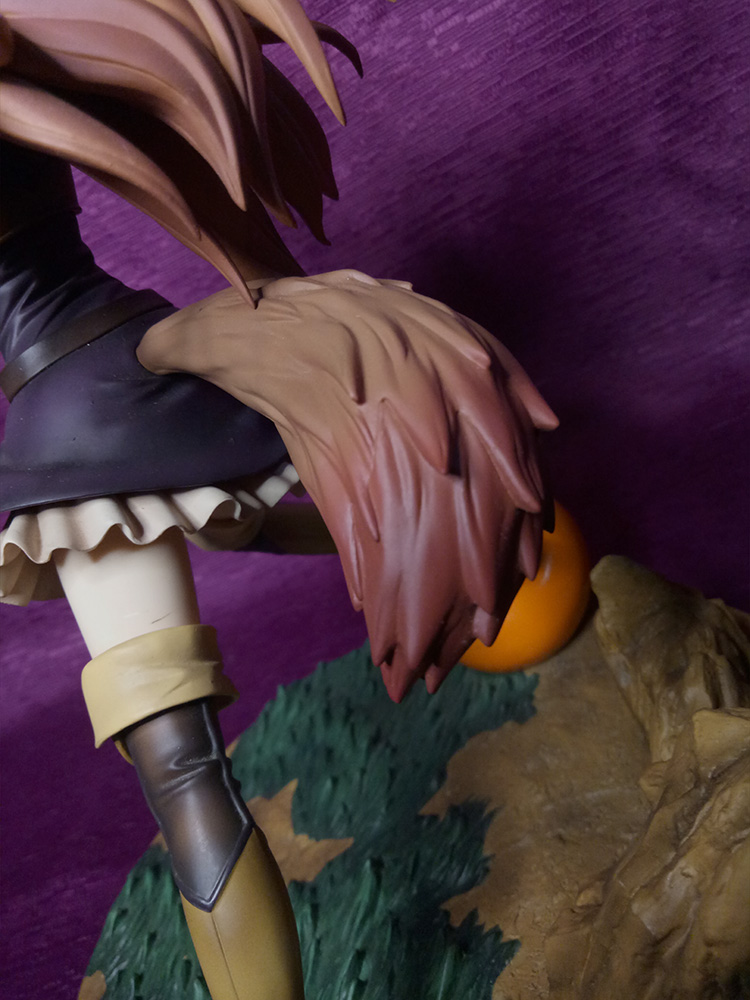 Below you can see the sword in full although you can't quite see the color clearly because it is reflecting light. It only makes sense because metal should have a glossy finish. If they painted the sword with a matte finish, I'd be complaining. Besides, the reflecting light on the sword makes for a nice effect.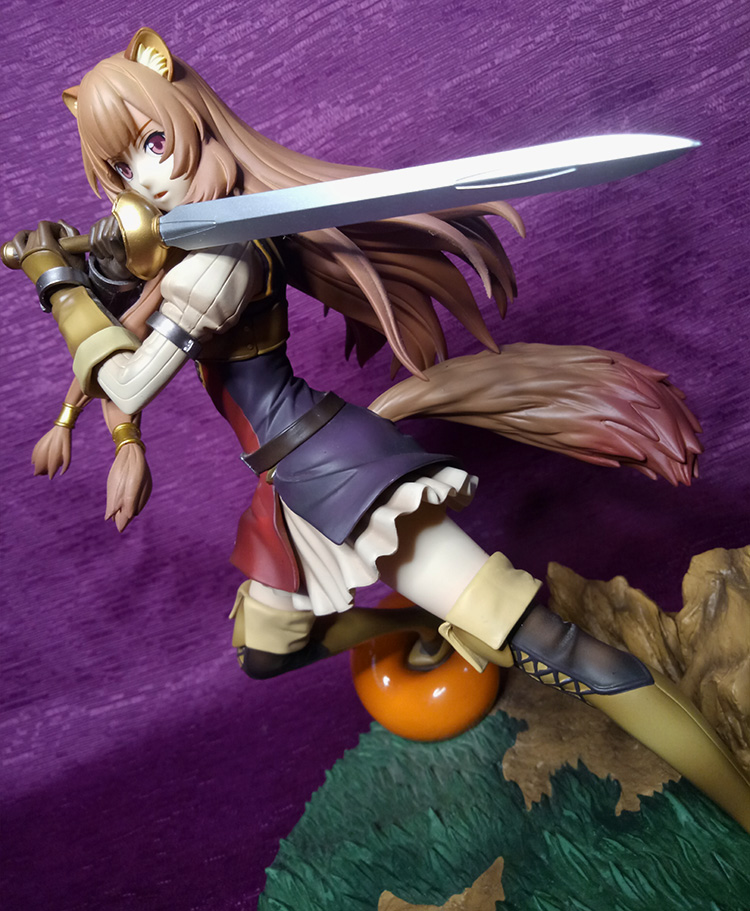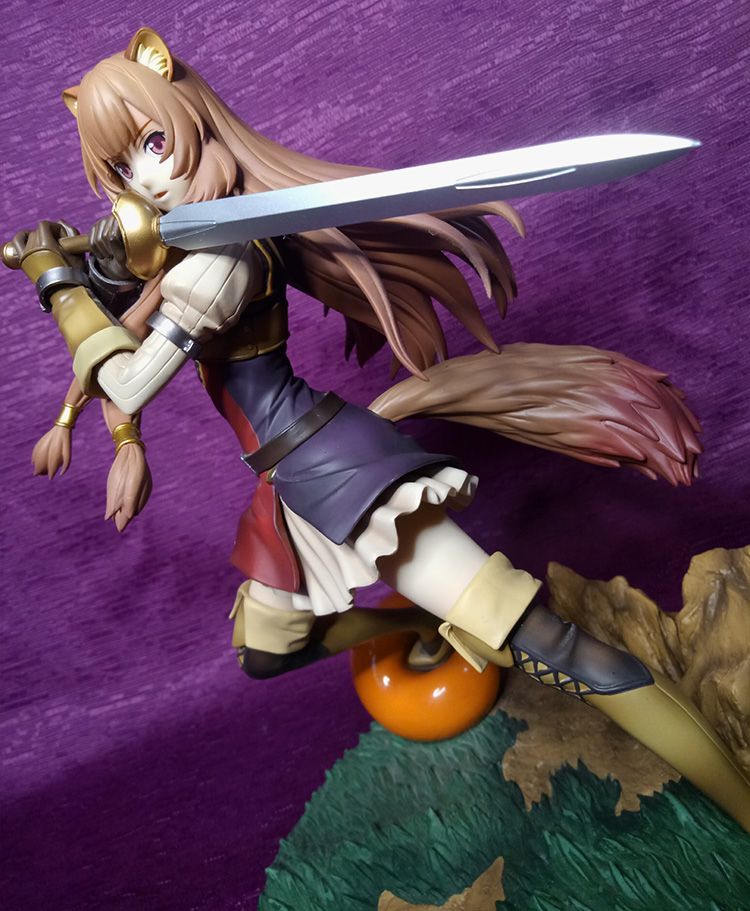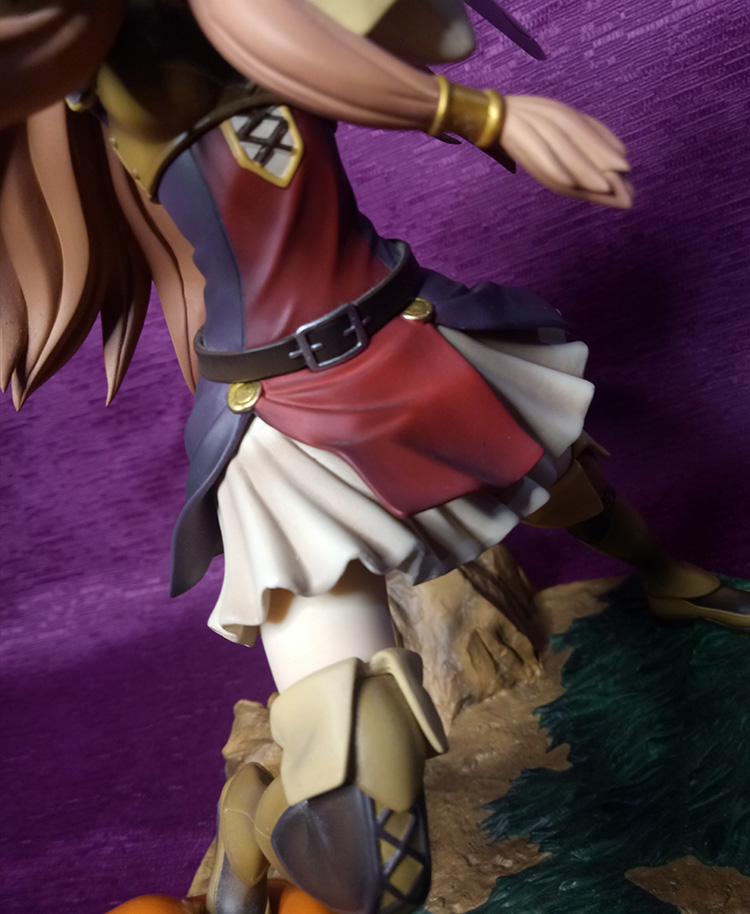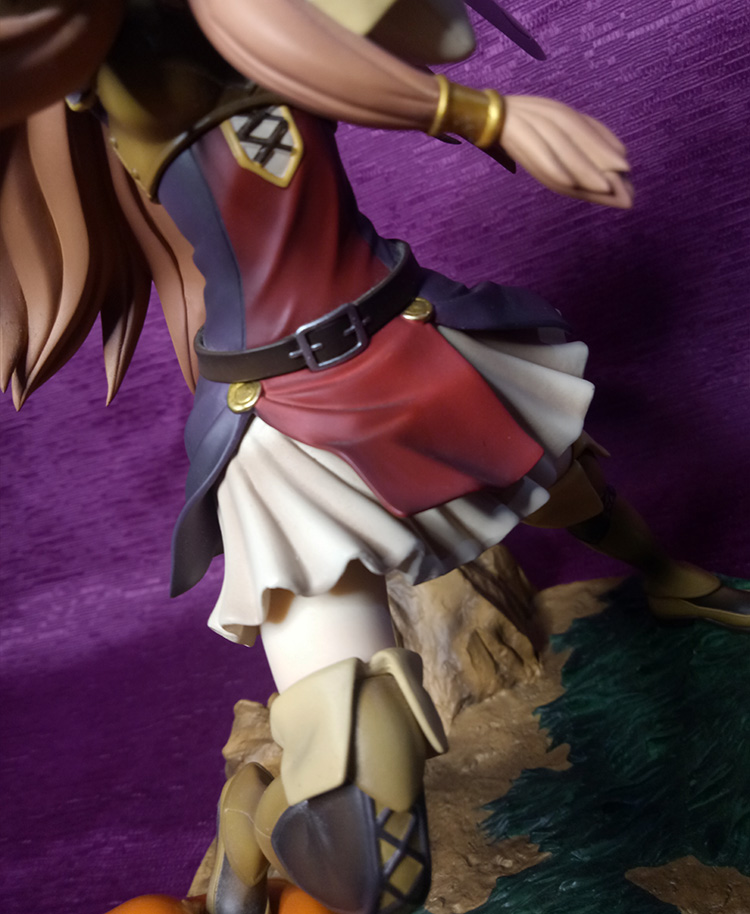 And did I mention I love Raphtalia's face on this figure?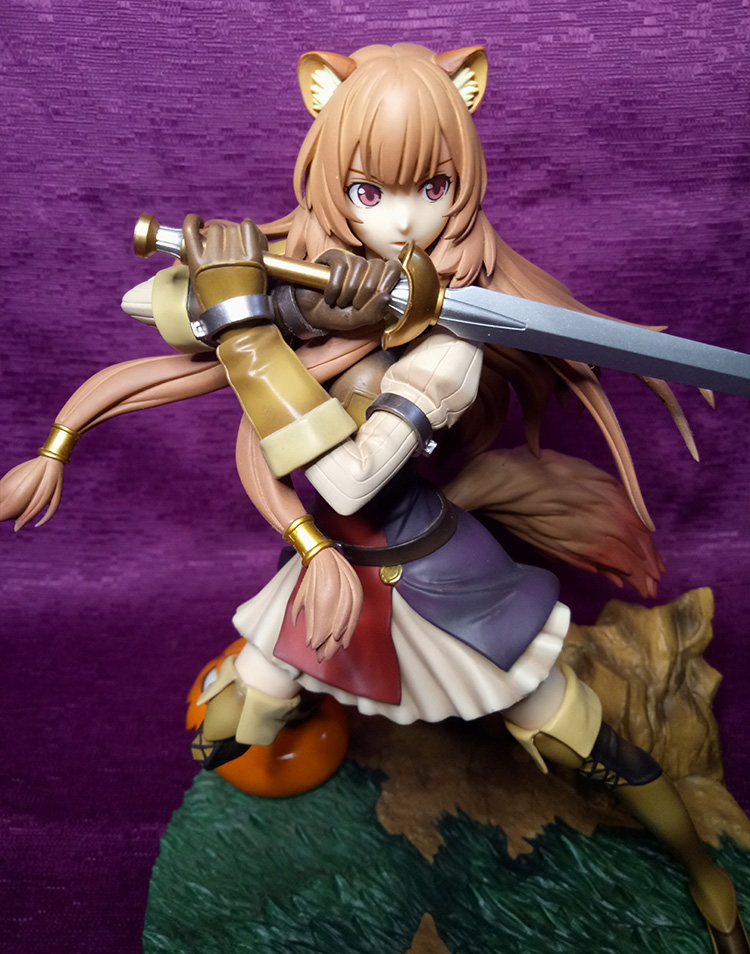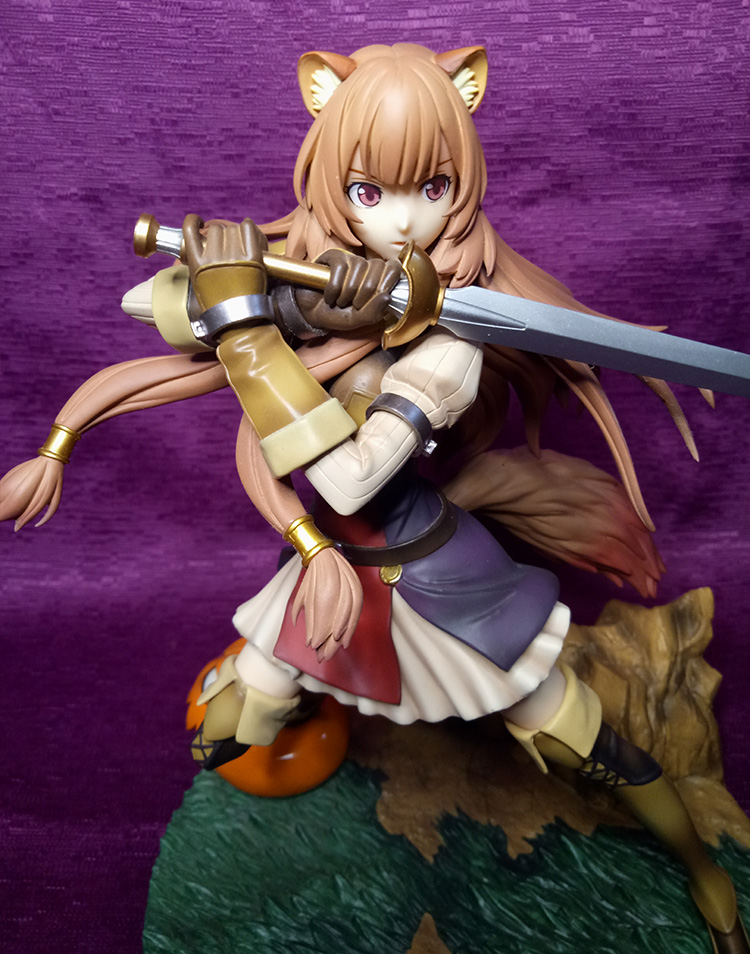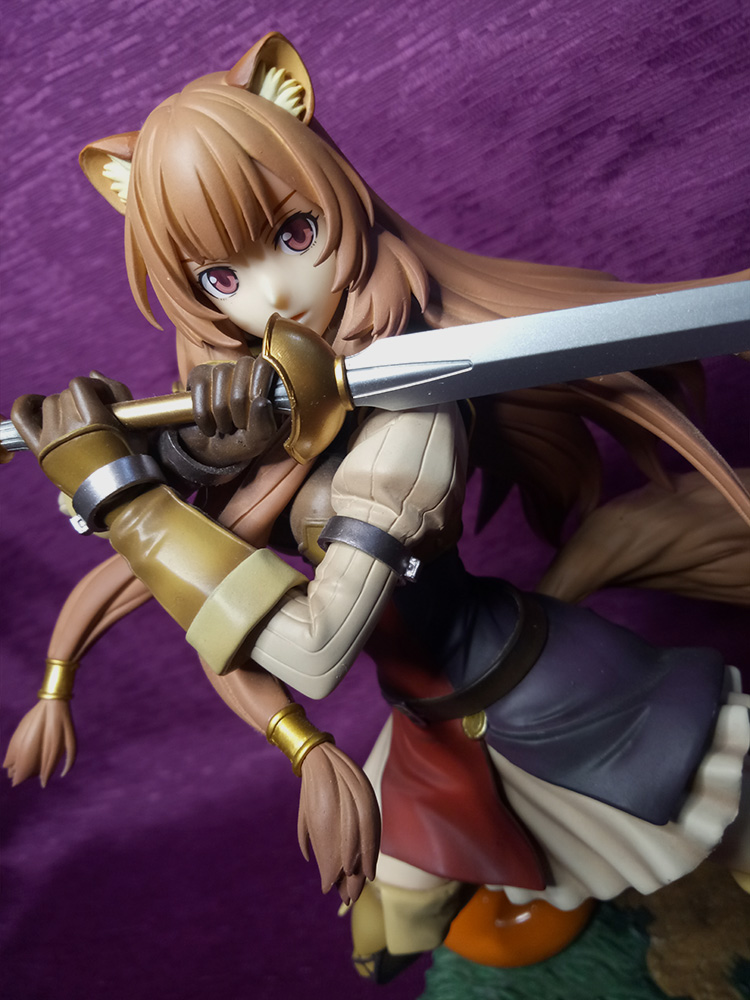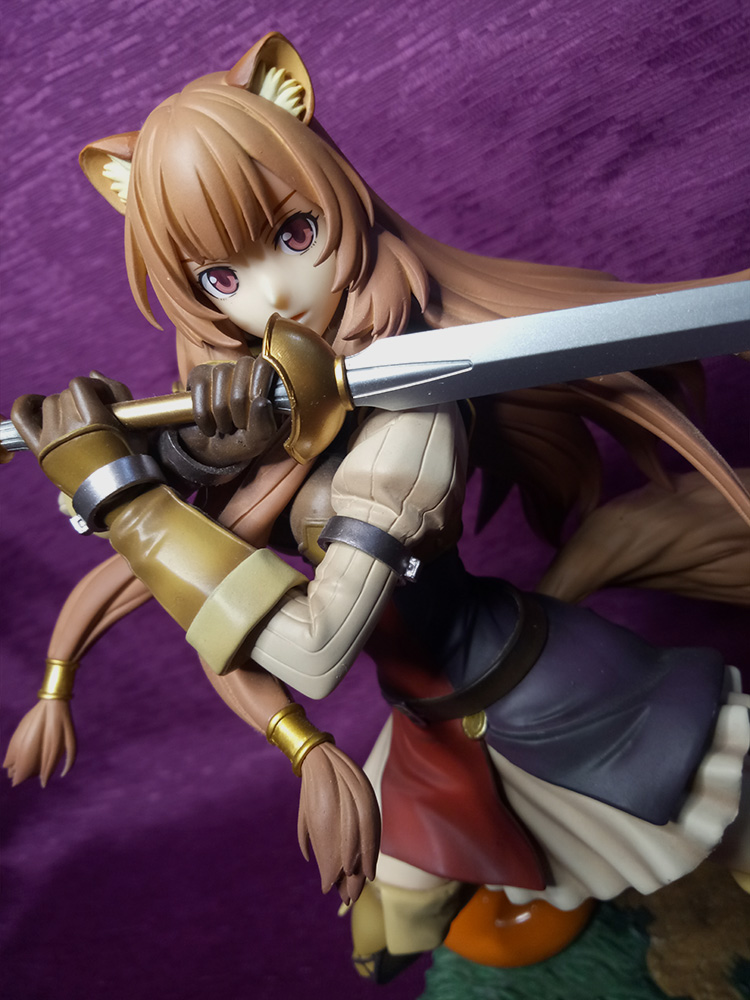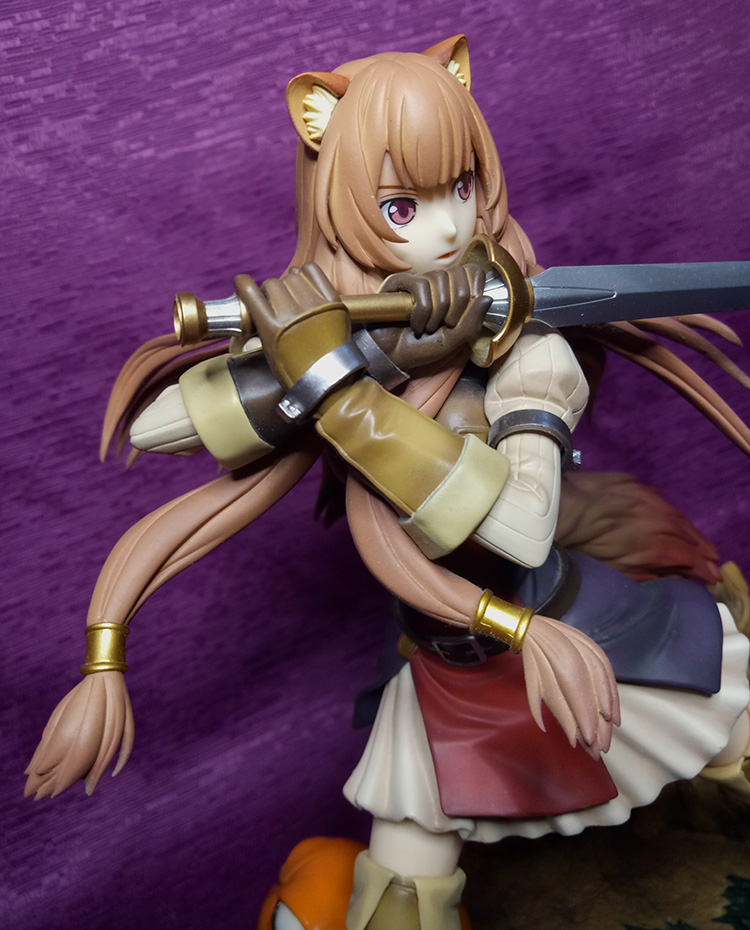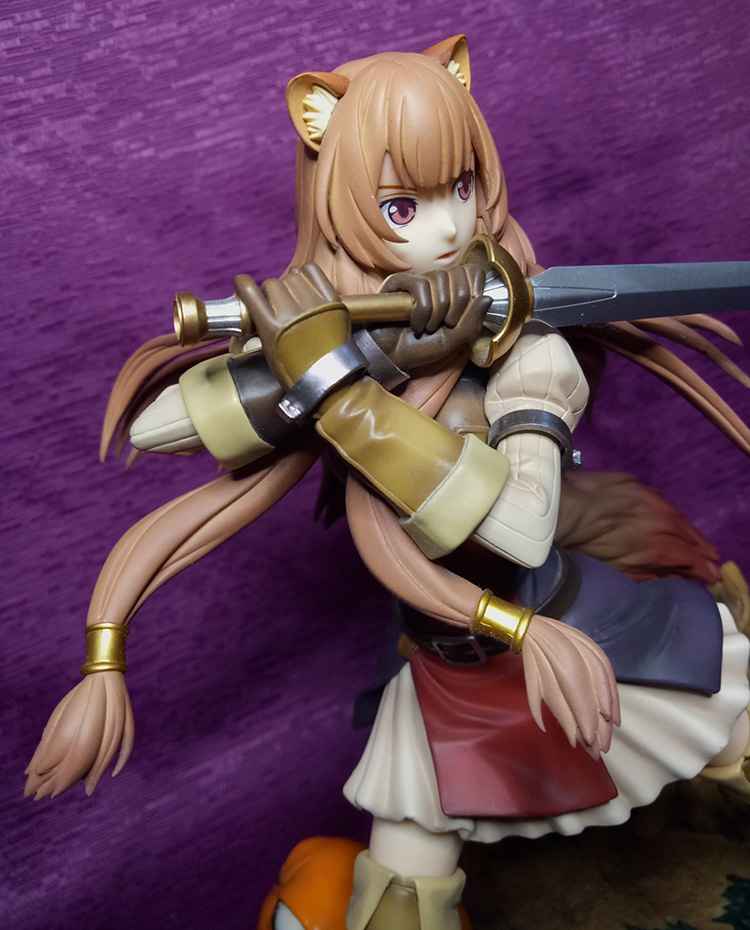 And here's a view of her face from a high angle.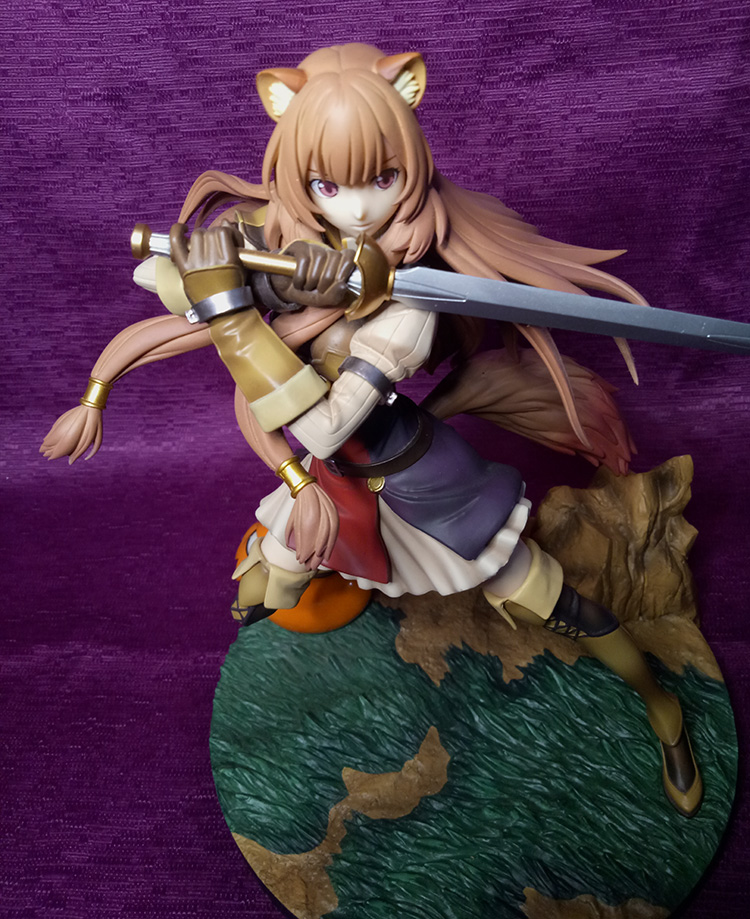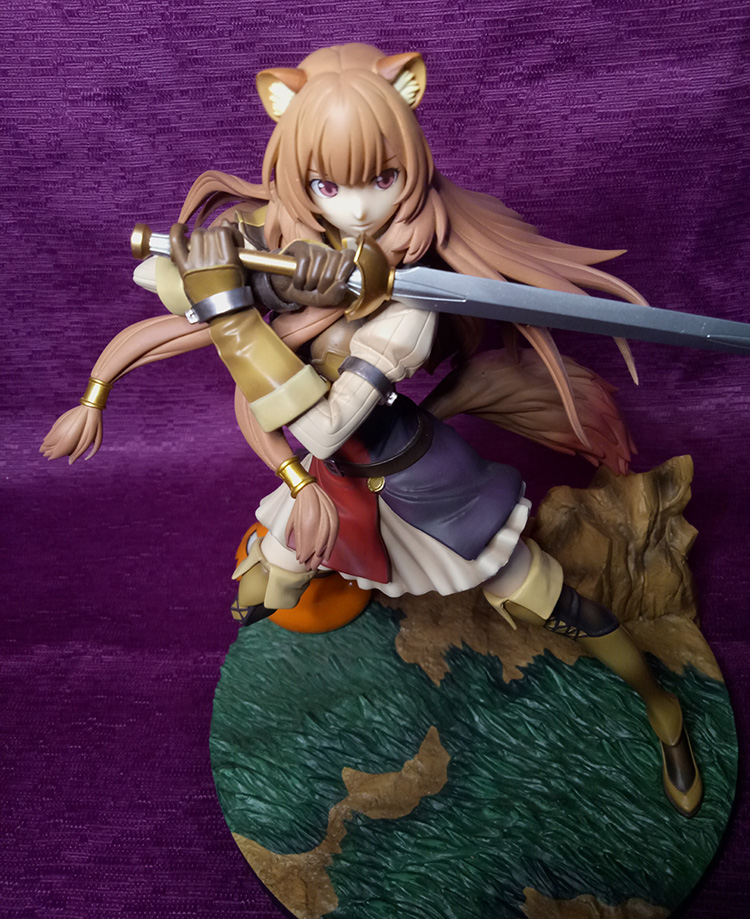 Also, love how her ears are done. Just don't mind the dust.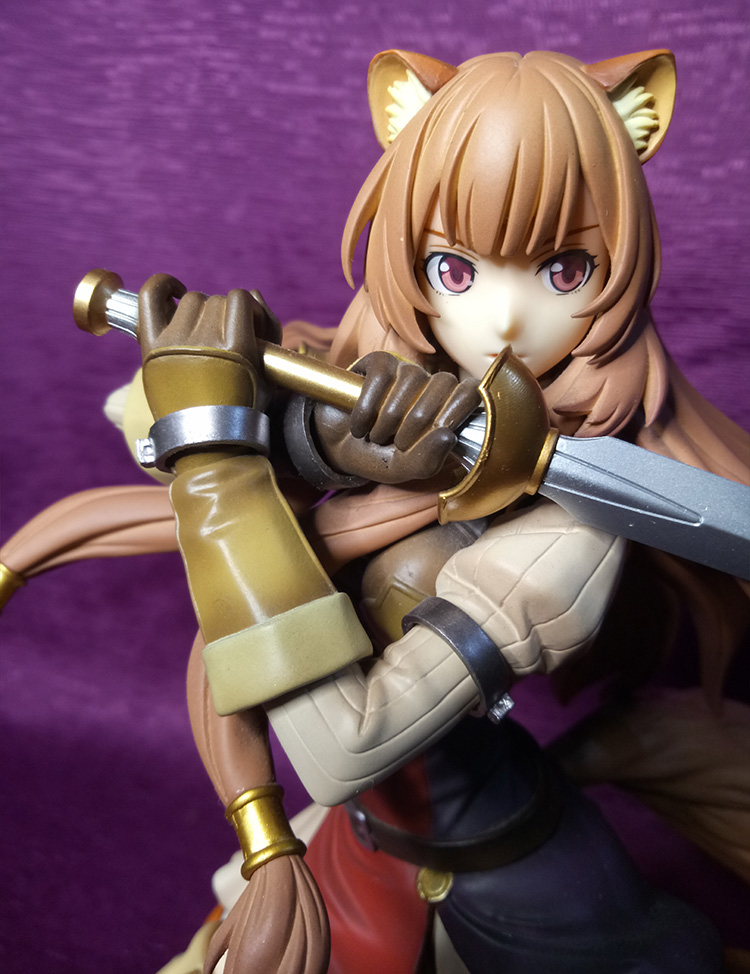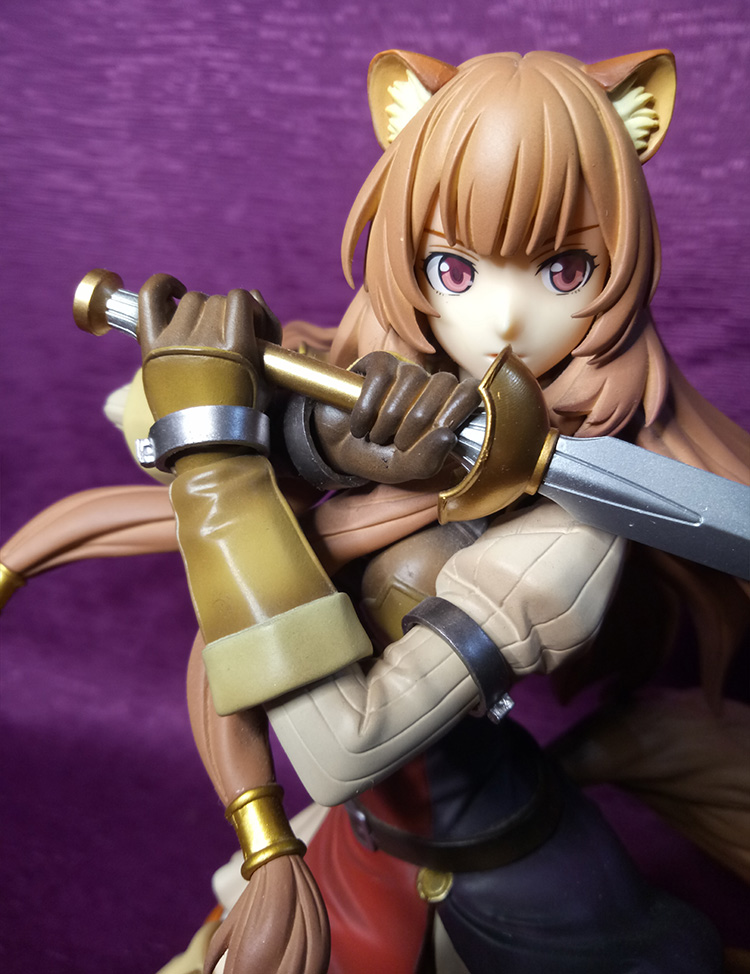 Overall, this is a well-made figure and one that you should definitely pre-order if you missed the initial release. The face is great. The paint job is perfect. The pose is dynamic, The sculpt has some imperfections although minor. My only other gripe about this figure is that the sword obscures her face which is the best asset of this figure.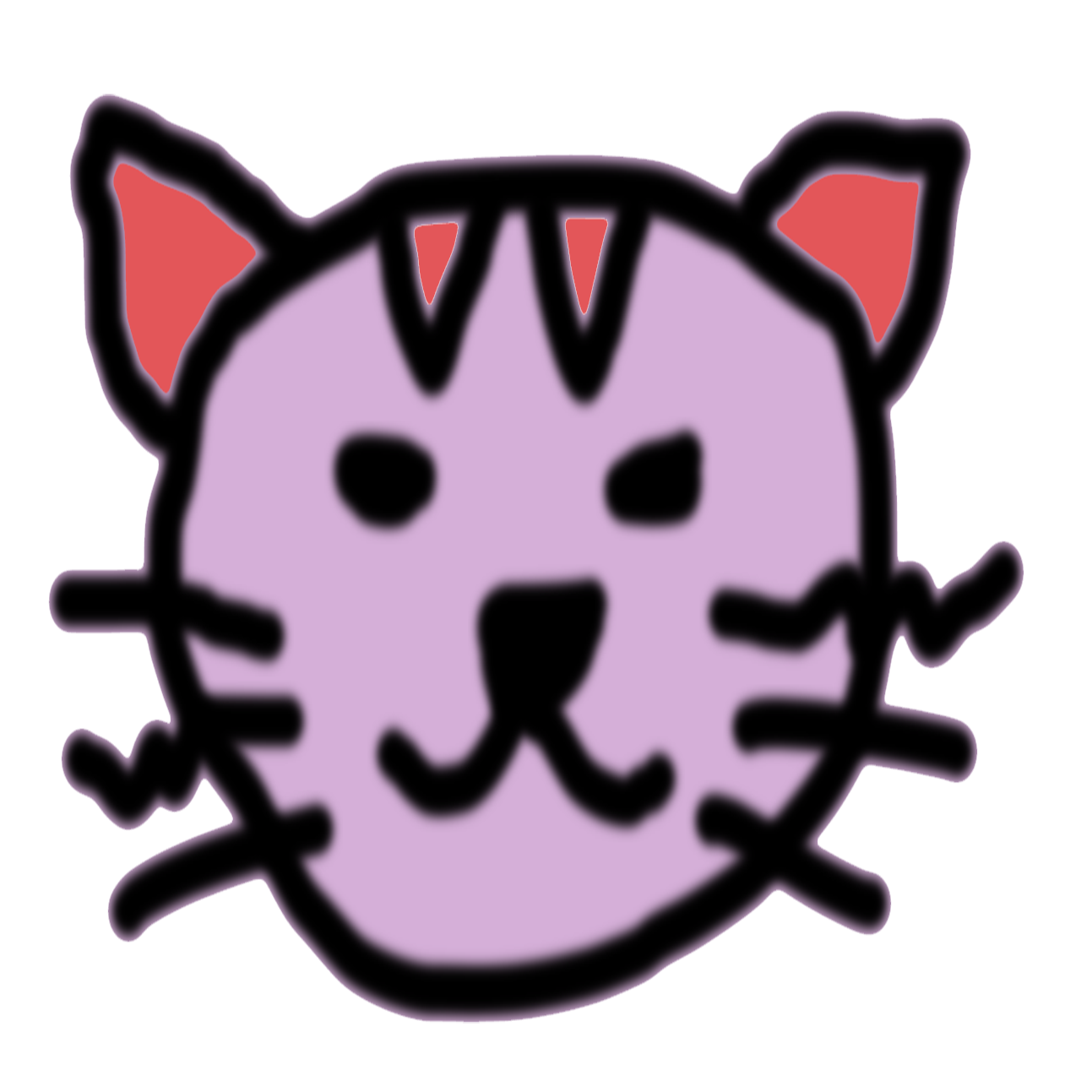 I started the NekoFigs blog in January 2021, 5 years after I've started collecting anime figures. It all started with one humble prize figure of Saber Lily which was bought on a whim. Now, I face the big problem of how to deal with over 200 empty boxes.