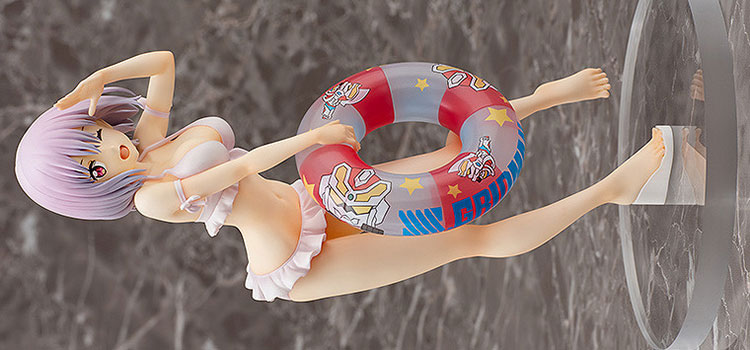 Today, I'm writing about my experience unboxing the Shinjou Akane figure from SSSS.Gridman. This is the swimsuit version figure and I actually unboxed this alongside the Rikka Takarada swimsuit figure (also by Aquamarine).
For reference, this swimsuit she is wearing in this figure appeared in the anime. It's the swimsuit that can magically store a mobile phone.
A bit of background — this figure was almost canceled because Aquamarine went bankrupt. Thankfully, Good Smile Company took over the production of this one and the slew of other figures that Aquamarine was working on. The release date faced delays but thankfully, it was still delivered. For what it's worth, Aquamarine will be missed because it makes high-quality figures.
Would I recommend getting this figure? Definitely! It is a good quality figure and you should get it if you are a fan of Akane and Rikka. Thankfully (as of this writing), you can still buy her for fairly cheap.
Let's get to the unboxing.
The Unboxing
The box is a standard box. Nothing out of the ordinary but it is nice that it has a huge window that extend to the top so you can view the full figure without having to unbox it. If you prefer to display figures in their cardboard cages, you can do so for Akane. Frankly though, just let them out to breathe. You can better admire anime figures when they are unboxed.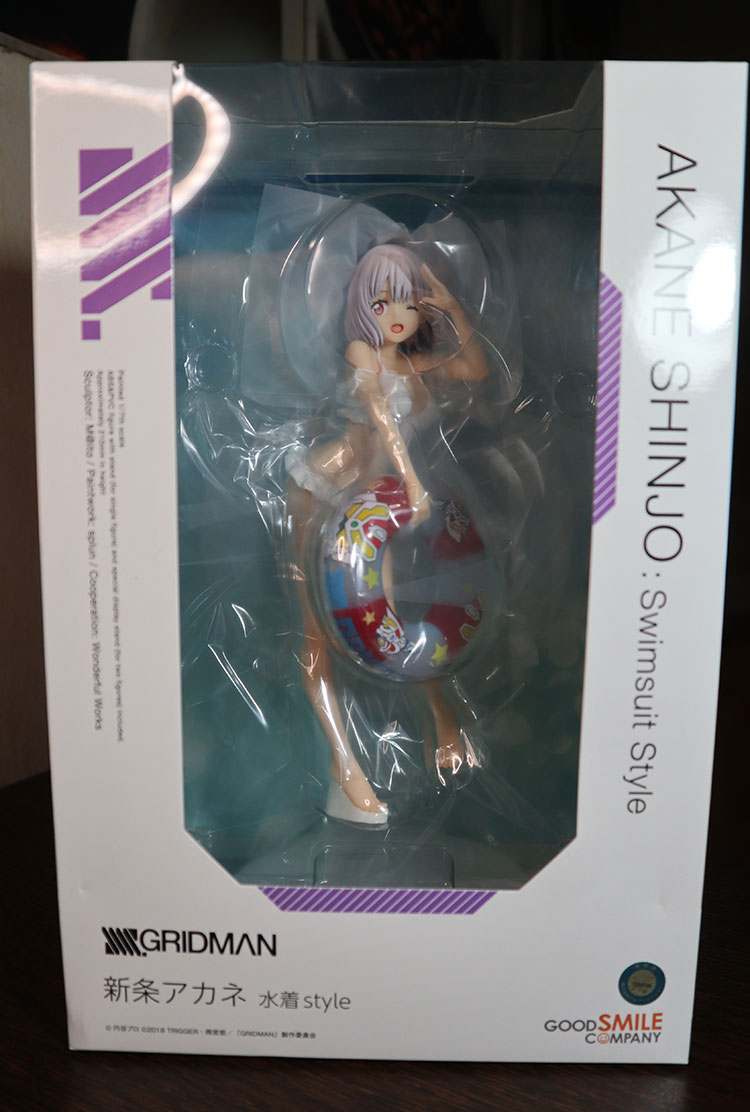 The side of the boxes shows portraits of the figure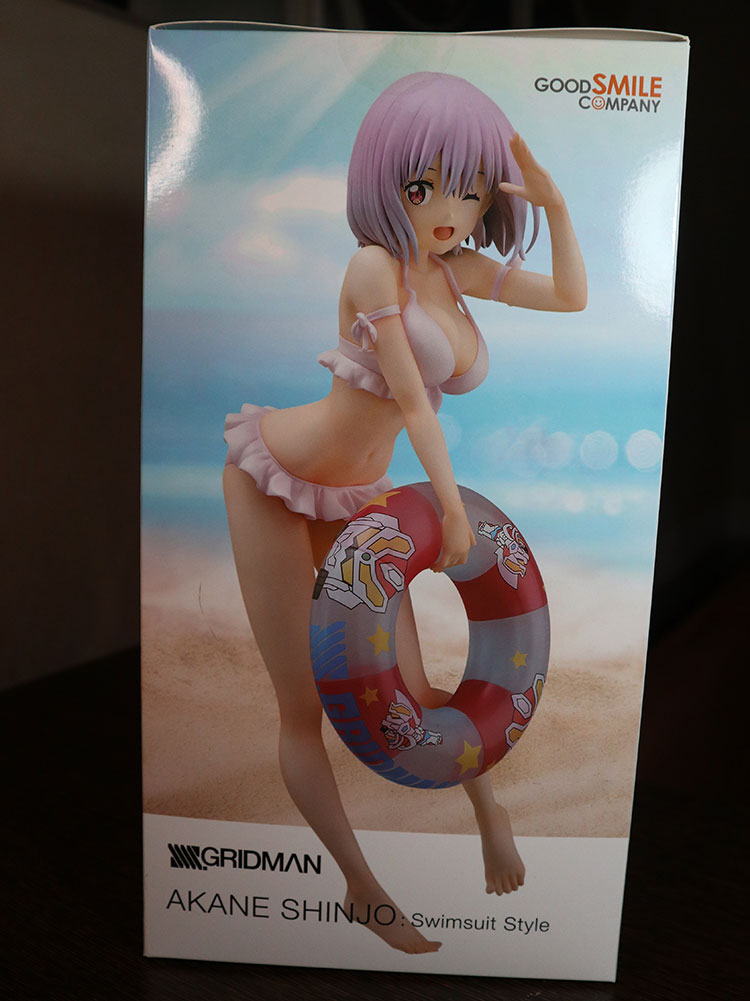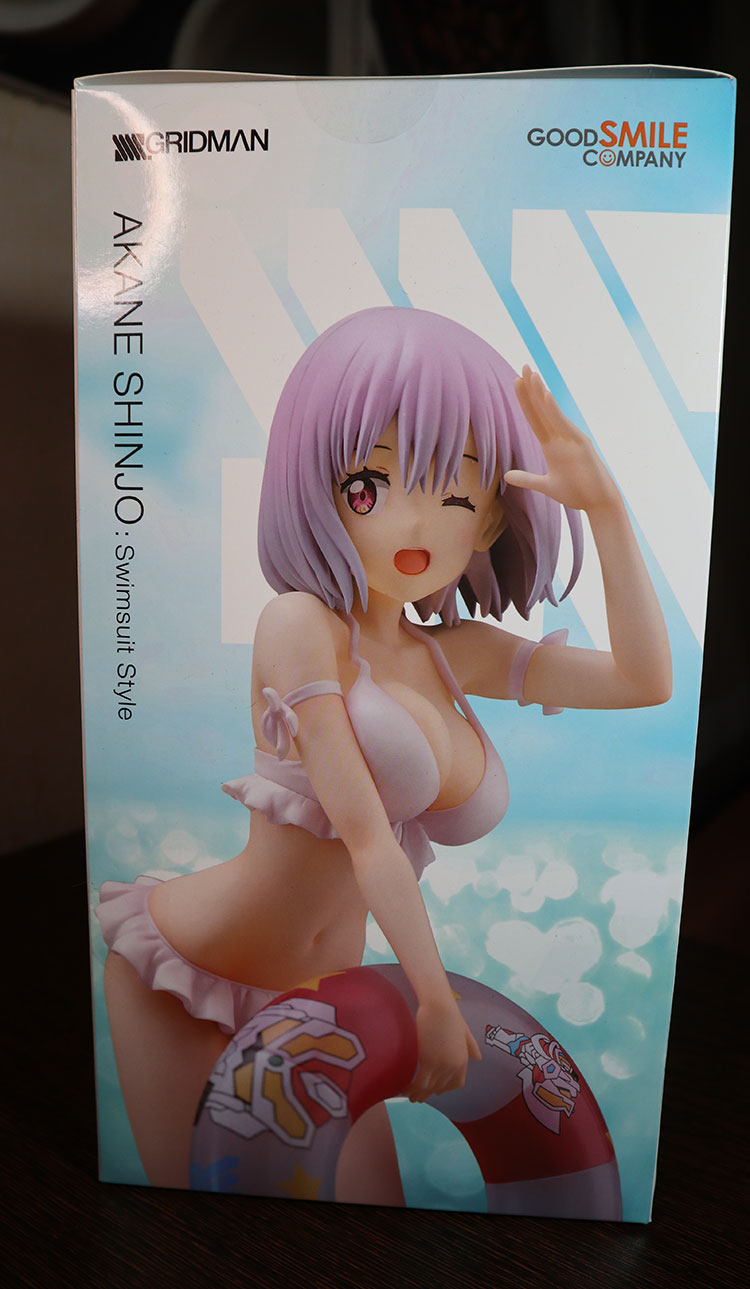 Here is the back of the box where you can see the usual stuff — minus the authenticity sticker. Some people still make too much of a fuss with authenticity stickers when many authentic figures nowadays no longer have authenticity stickers in their boxes.
Though I have to say having the authenticity stickers are nice because it is one proof that your figure is authentic so it's easier to resell if it should ever come to that. Also, it makes it harder for bootleggers to imitiate. Not sure if it was replaced by some other security feature because I don't see any. Scanning the QR codes on the back of the boxes just takes you to the manufacturer's support website.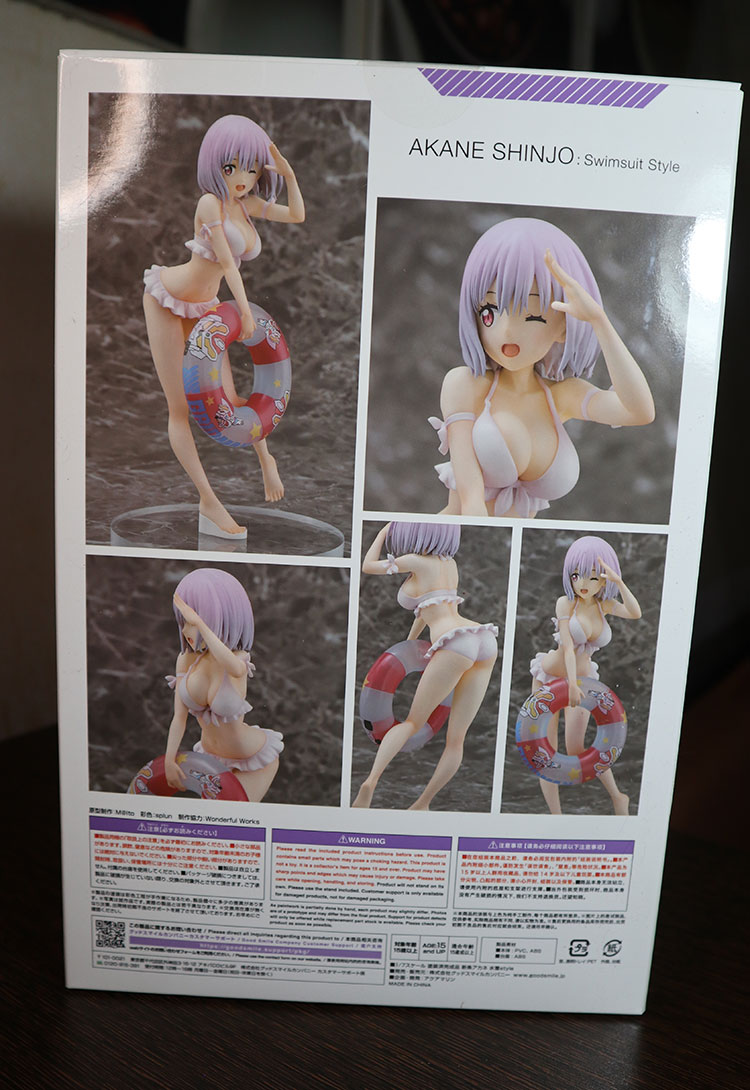 And then here's the top of the where the window extends.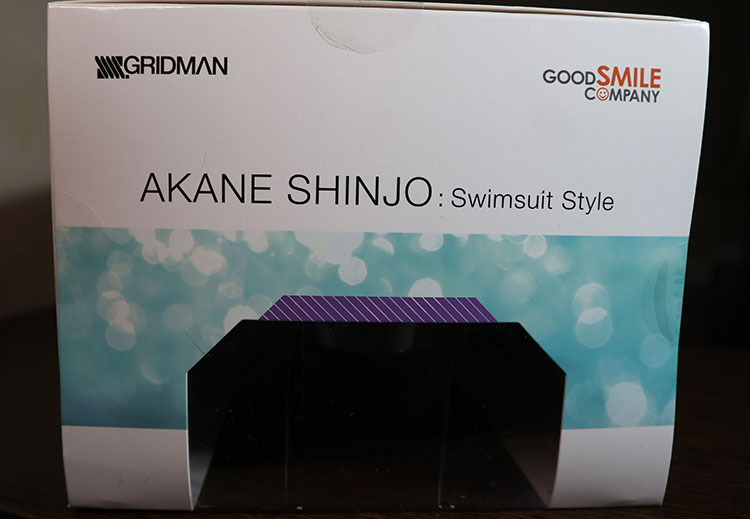 We've now done away with the box. I opened the box from the bottom to preserve the box seals. It's a trade secret that I don't normally talk about because I've bought a pre-owned figure before that was supposedly sealed (all tapes intact) but the figure inside was badly scratched up. Thankfully, I got a refund for that.
We're now one step away from unveiling all that Akane goodness.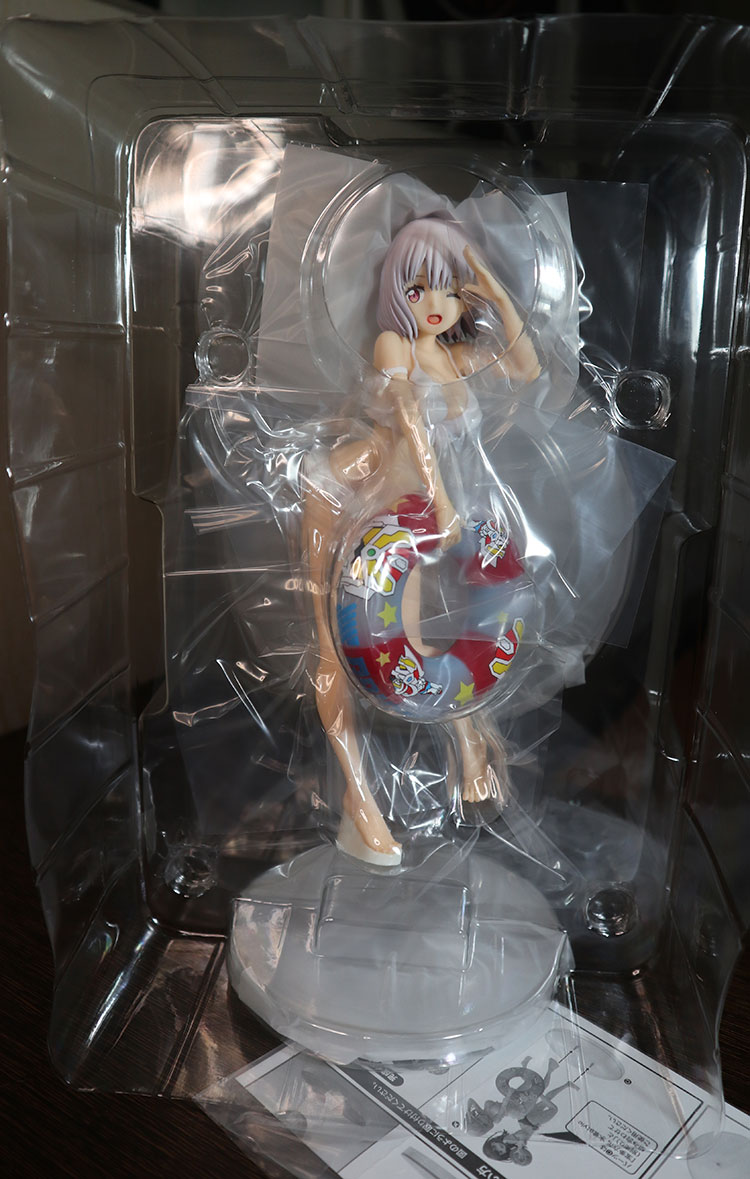 But before I forget, this figure comes with two bases. It has the solo base for Akane and the base with two pegs that you see below. The base with two pegs is for displaying her together with Rikka. The joint base is a massive space saver because now I can display Akane and Rikka close together. This is a big deal for me because I am already out of display space. I have images of both Rikka and Akane at the end of this post if you're aching to see them both.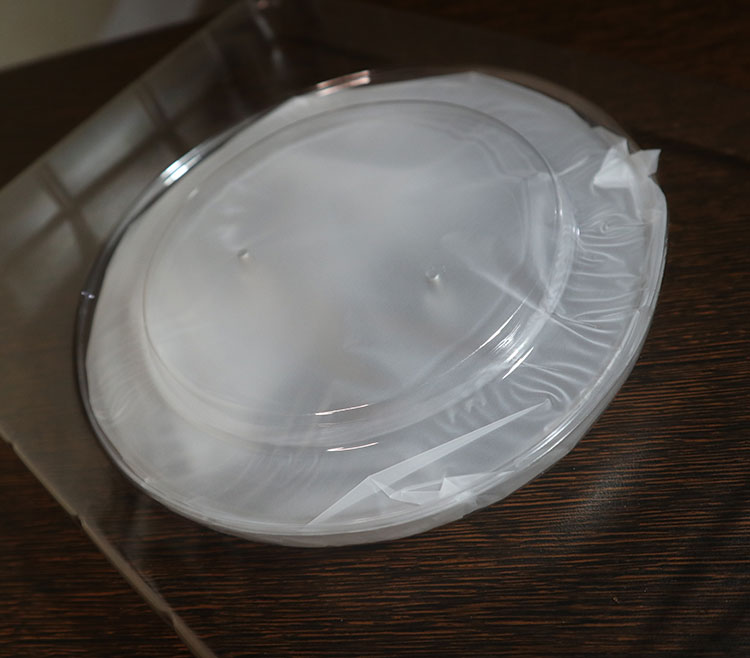 The Figure
The figure measures 21 cm (8.19 inches if you are not a fan of the metric system). Here's the full front view of the figure so you can admire it in its entirety. Akane is a walking eye candy.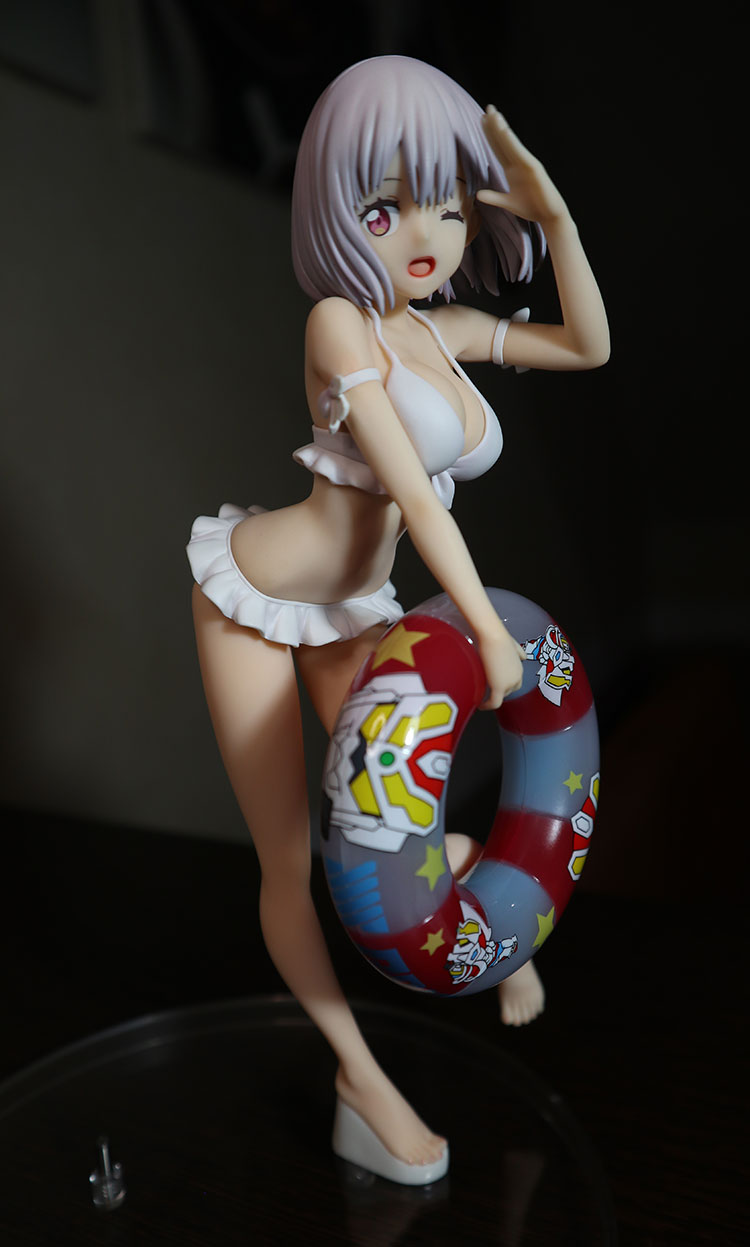 Here's a closer view with better lighting so we can see her face. Many figures become a bust if it doesn't capture the face of the character. In this case, I can say they got Akane's face. Apart from the face, of course, you can also see her bountiful bosom.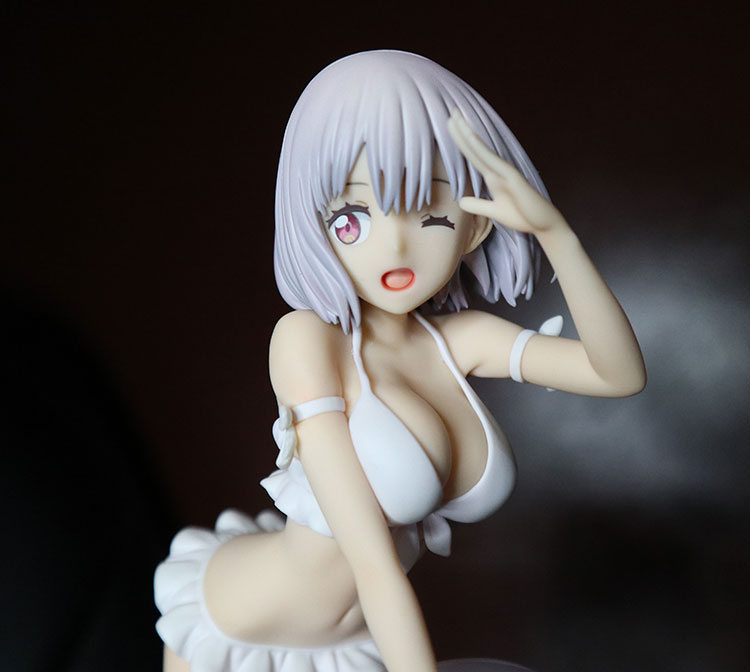 You can see her right arm pressing into her boobs which causes the swimsuit strings to loosen which is a nice little detail.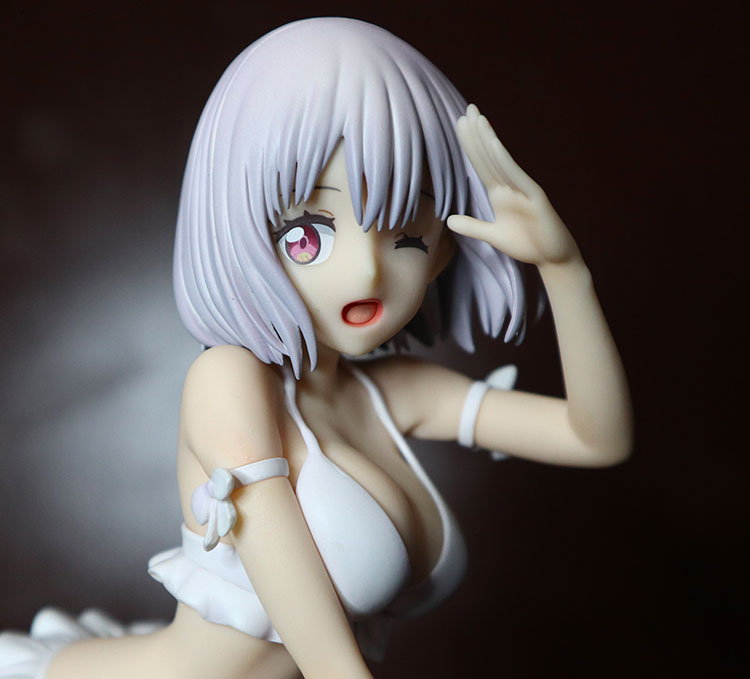 And while the figure looks good from the front, the side view is bonkers. You can really see how curvy Akane is. Although, I have to say this is a little weird because I'm not sure the backbone can contort that much. Or I'm probably just not flexible enough.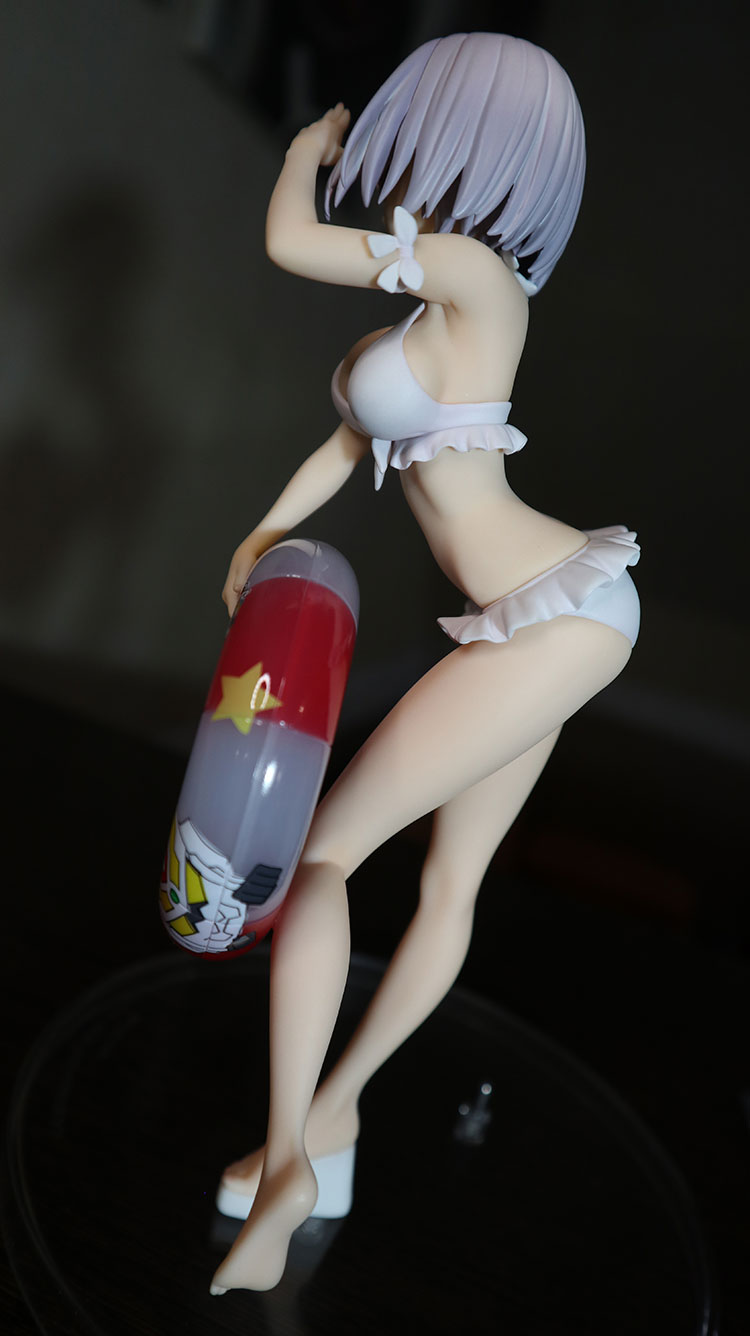 Another thing that seems out of place is the ribbon in her arms. The ribbon is not supposed to be a part of this swimsuit ensemble. The ribbon only exists to hide the seams. Similar to the Rikka Takarada swimsuit figure, the ribbons are used to hide the fact that the arms are sculpted as separate pieces not attached to the torso. I understand how this makes the manufacturing process easier but I just wish it wasn't there. I have plenty of Good Smile Company figures that don't force an unnecessary accessory on the arm to hide break points.
The ruffles are cute and while this figure is great overall, the bottom of the swimsuit is disappointing. It almost looks like she's wearing granny panties or white cotton briefs. Akane has another swimsuit figure done by Alphamax where she is wearing the same swimsuit but not looking like she's wearing granny panties. Thankfully, I don't display figures with butts facing front.
Deep inside, I think I may have a tinge of regret. Maybe I should have preordered the Alphamax figures instead of Aquamarine.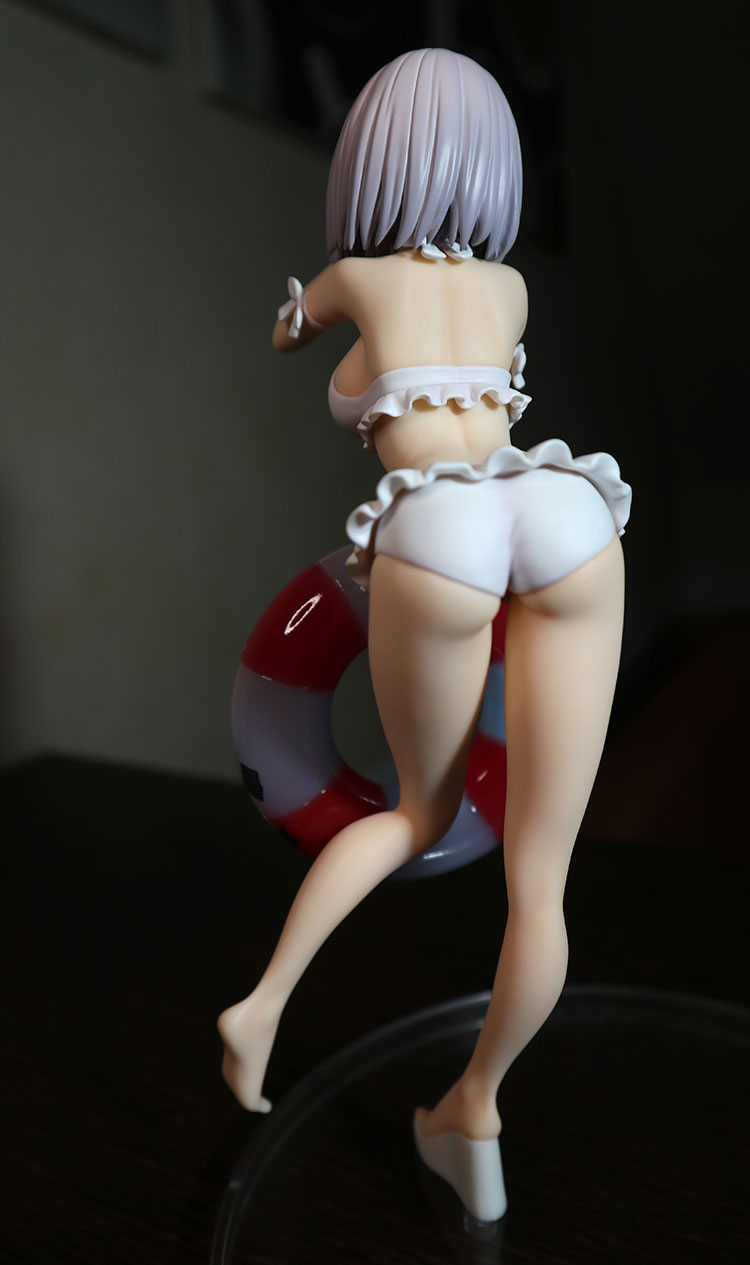 Not much to say about the floating ring. It seems Akane doesn't really need any extra flotation devices. If you know what I mean. The Gridman aesthetic also looks forced. It doesn't really fit the theme.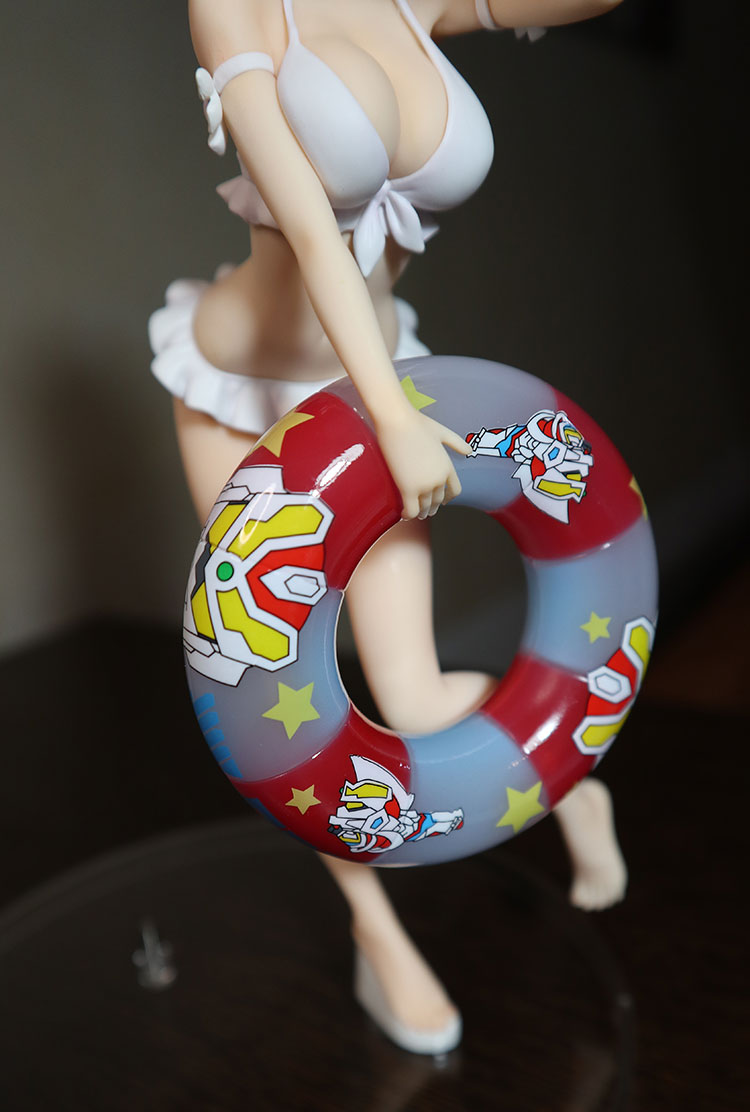 Her back has a nice smooth finish and shows her smooth skin. You can really see the toned muscles of the back. These kinds of details make you appreciate the craftsmanship that goes into making anime figures.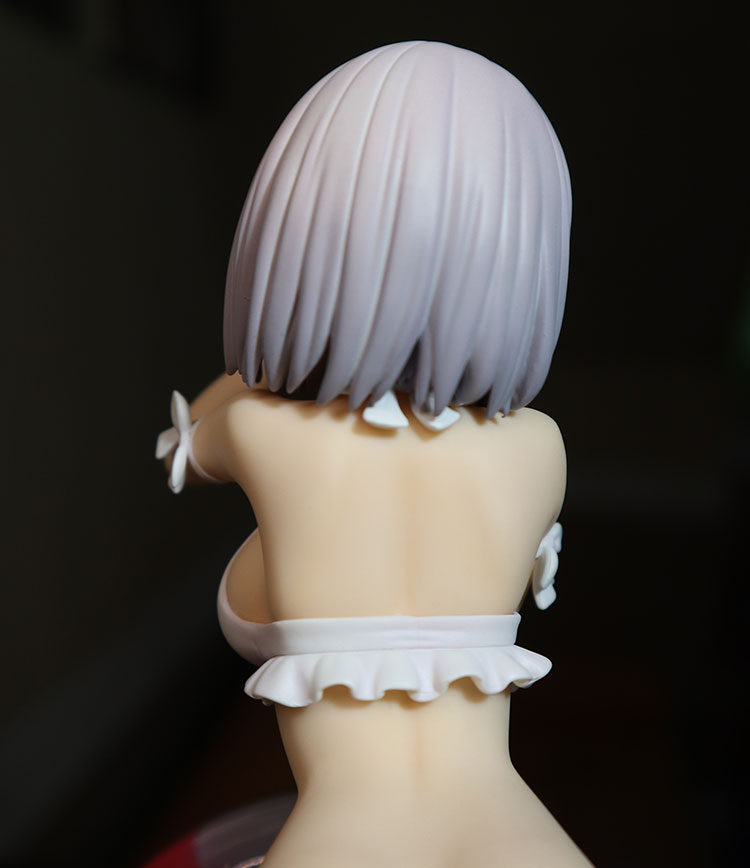 Below we see more of the toned back muscles and some glorious side boob.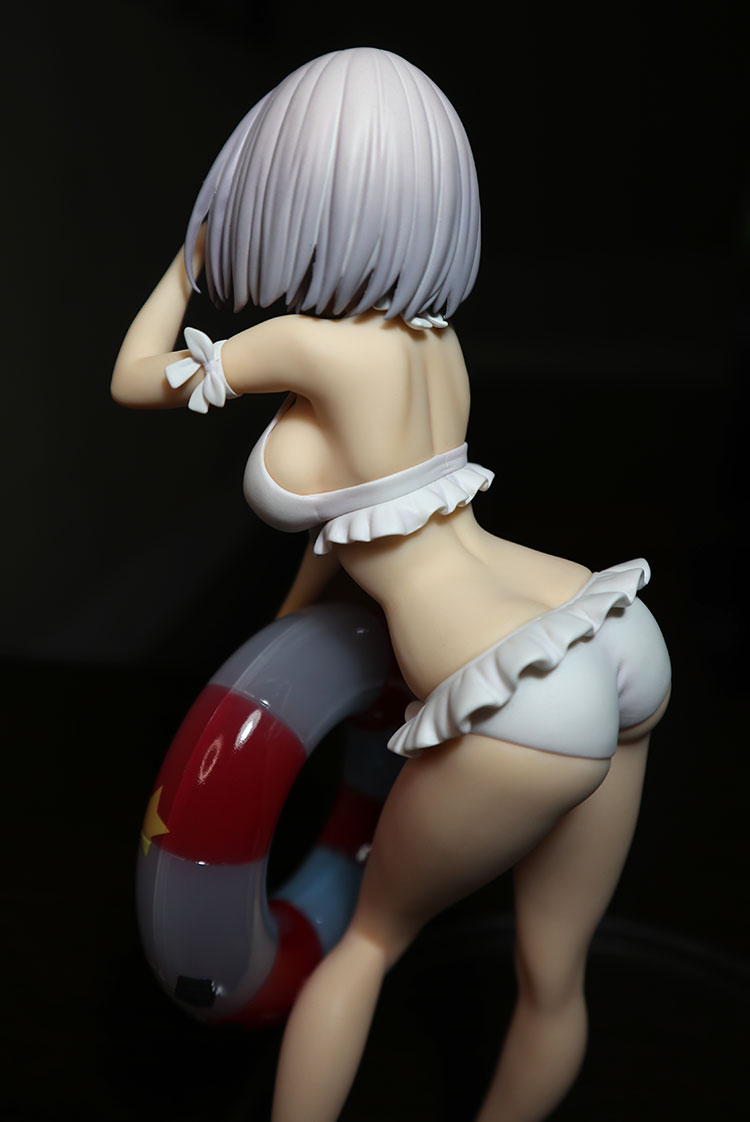 You can also see the same kind of muscle definition on her abs.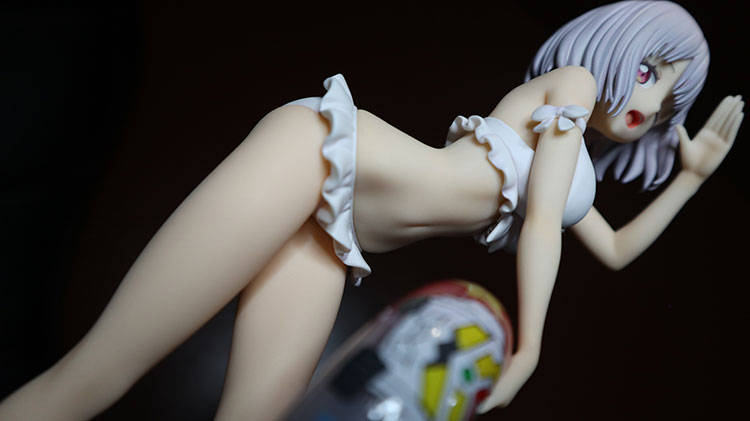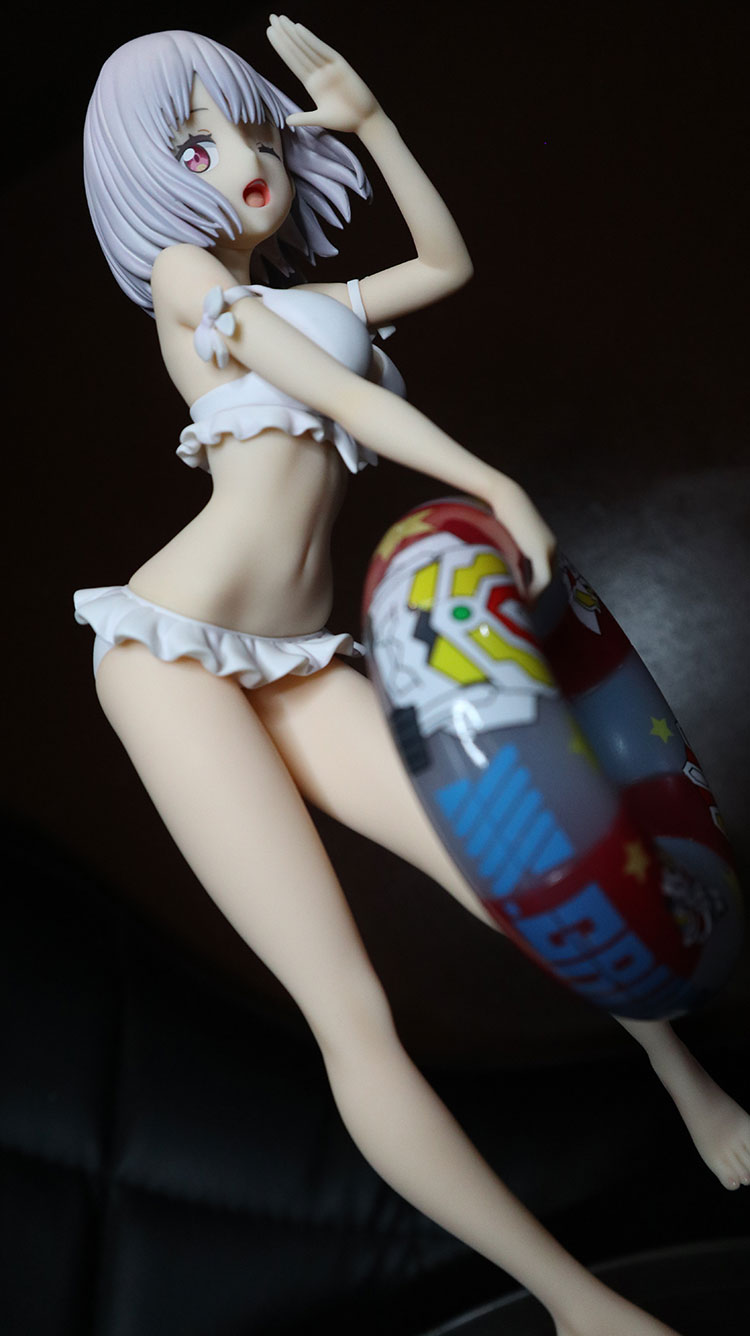 Akane and Rikka Together
And below are some snaps with Rikka on their common base.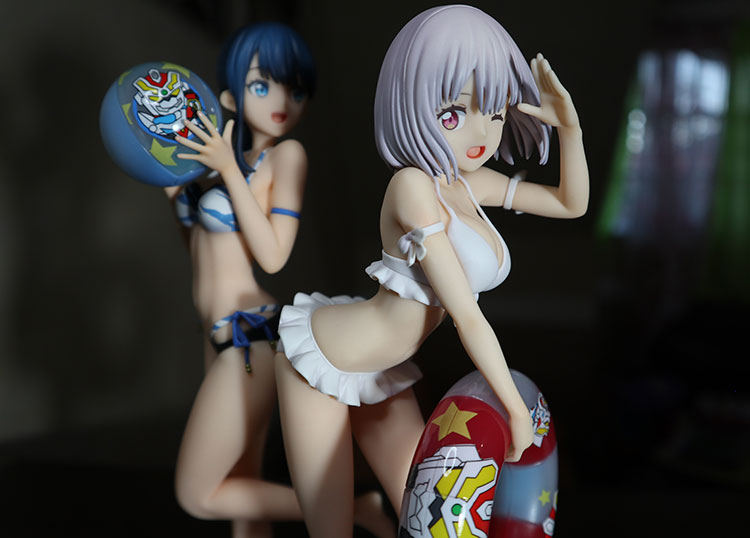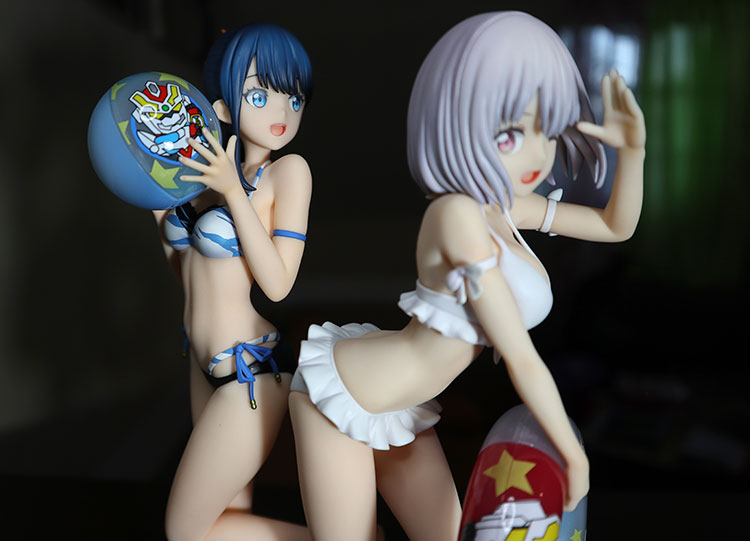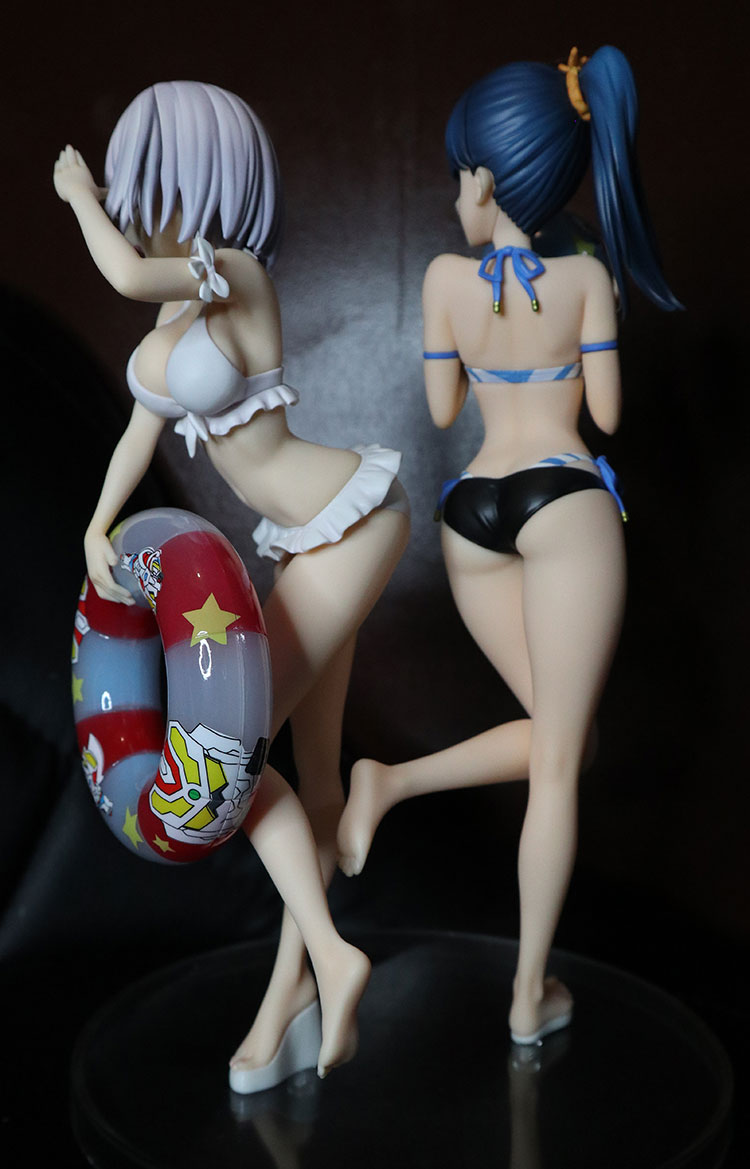 Summary
Unboxing this figure of Akane Shinjou was a delightful experience and I highly recommend getting her with Rikka. Now it's time to give it a rating.
Overall Rating
Paint
Pose
Details
Sculpt
Packaging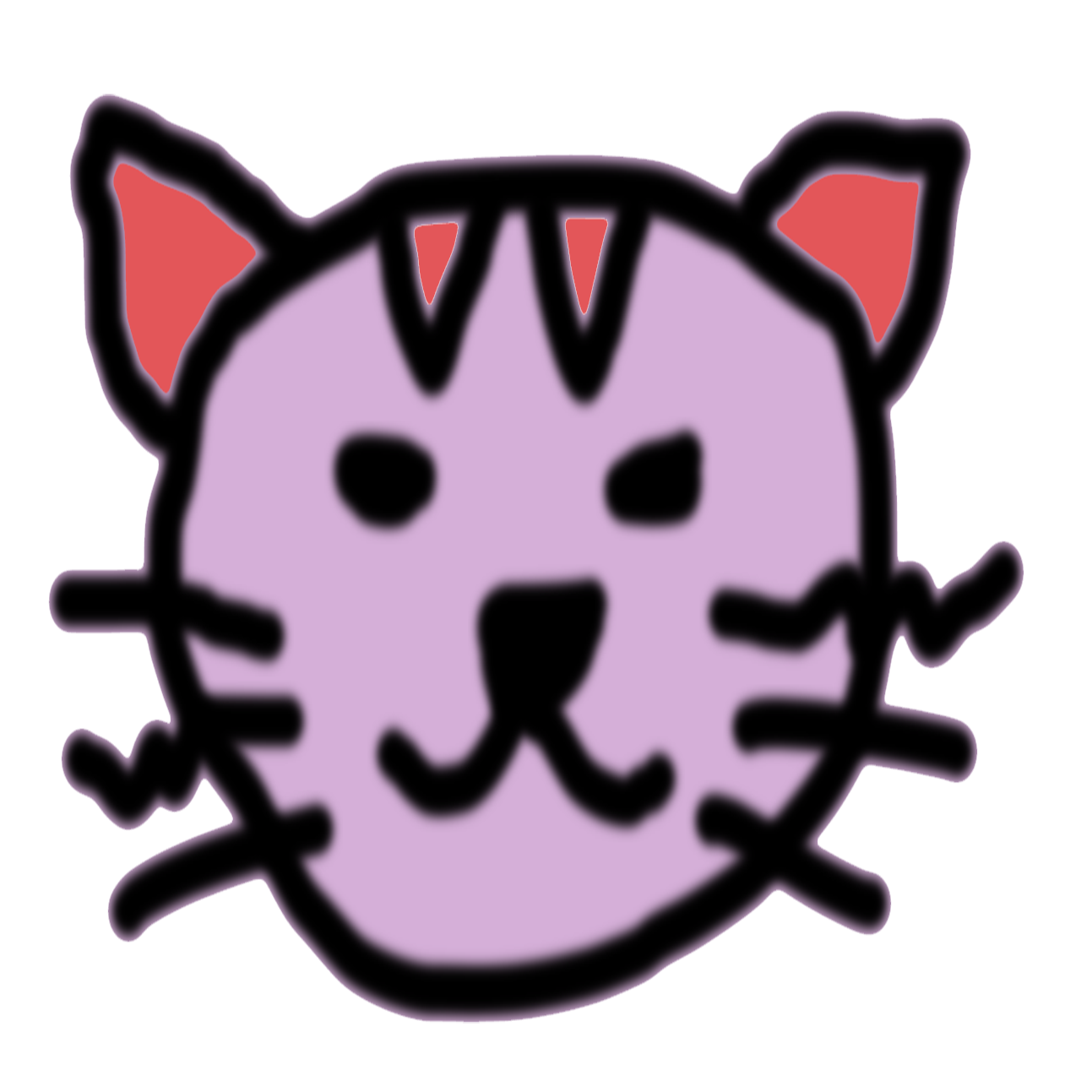 I started the NekoFigs blog in January 2021, 5 years after I've started collecting anime figures. It all started with one humble prize figure of Saber Lily which was bought on a whim. Now, I face the big problem of how to deal with over 200 empty boxes.