When the year started, I posted an article about The Current State of Anime Figure Collecting and Predictions for 2023. I think many of my predictions in the article still hold true. The anime figure market is still booming and many companies still continue to push prices further up. However, things have certainly been shaken up since the year started and preordering anime figures is no longer as enticing as it used to be. Still, preordering is still important if you want to avoid high aftermarket prices for certain figures. The trick now is identifying which figures are worth preordering.
Which Anime Figures Are Worth Preordering?
As someone who's been watching the anime figure market for the last few years, I believe there is still plenty of value in preordering anime figures. However, this now only applies to the "best of the best" type of figures. Essentially, you want to preorder figures that you expect will go up in value once it is released so you avoid paying the inflated aftermarket prices. Predicting whether a particular figure will go up in value is another tricky matter as there are many factors that will come into play.
Factors that Affect the Aftermarket Price of a Figure
The Source Material
The popularity and the status of the source material is one factor that affects the aftermarket price of figures. If the source material is not very popular, then the aftermarket price of a figure will most likely drop. The age and publication status of the source material also matters. If the source material is old the fans have started to move on to other franchises, then it is likely that the aftermarket price will drop. If the source material is a game, anime, or manga that is no longer in publication, then chances are it will not do well in the aftermarket since it will already start losing fans and followers.
The Popularity of the Character
If the character is extremely popular, then there is a good chance that the price of the figures will increase in the aftermarket.
Amount of Figures the Character Has
Normally, popular characters will have more figures released. If the character is very popular and there are they only have one or a few figures released of them, then the demand will be high for their best-looking figure and you can expect price the price of that figure to go up. On the flip side, even if a character is very popular but figure companies left and right are making figures of this character, then the prices of their figures will likely drop in the aftermarket because of oversupply. Rem is a perfect example of this. Rem was extremely popular when Re:Zero first aired but several hundred figures later, most of her figures are now in the bargain bin except for the best ones.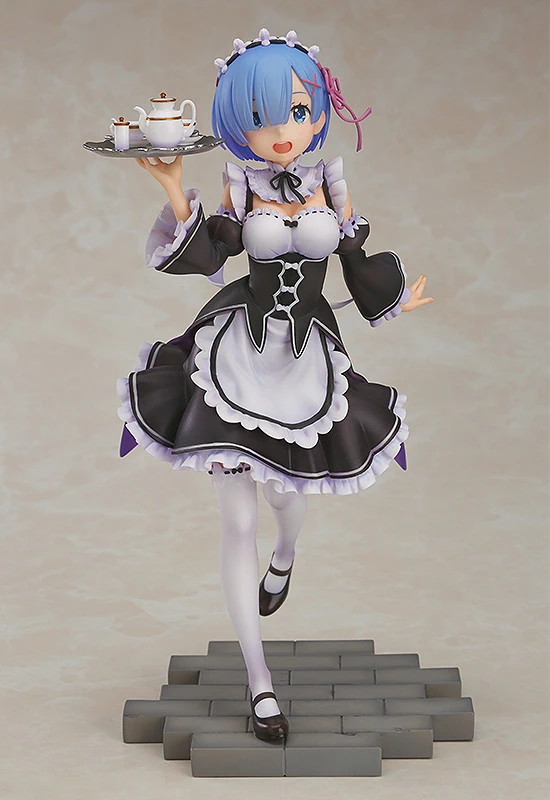 The Aesthetics of the Figure
The aesthetics of a figure play a major role in whether the figure goes to the bargain bin or not. If the specific figure is the best-looking figure for that specific character, then the price is unlikely to go down unless the character or the franchise is not popular enough.
The Company Making the Figure
The company making the figure also matters but to a lesser degree. Figures done by reputable companies like Good Smile Company, Max Factory, and Alter are more likely to increase in price when they hit the aftermarket. This is not a cut-and-dry rule however as figures made by these companies can also go in the bargain bin depending on the other conditions.
Scarcity
Scarcity has a big effect on aftermarket prices as this directly ties in with the economic concept of supply and demand. If supply is scarce, prices can increase even if the demand is not that high. In fact, some companies have been taking advantage of this by creating "artificial scarcity" to inflate the preorder prices of their figures. Some companies have been known to make certain figures "limited" and "exclusive" by severely limiting the number of stores that carry them, limiting distribution to specific countries only, and severely limiting the production quantity.
Let's Look at Some Examples from My Own Recent Preorders
Let's dive in and look at how the prices of some of the figures I preordered fared in the aftermarket. I decided to look into figures that are at least 6 months out. This should be enough time to let the market settle on a price for the figure. To note, I never preorder figures with the express purpose of reselling them for a profit but I do take it as a win if I preorder something and I see the price soar in the aftermarket.
Saenai Heroine no Sodatekata fine – Kato Megumi – 1/7 – First Meeting Outfit Ver. (Good Smile Company)
Aftermarket Price: Stayed the same.
This is a really good-looking figure and I preordered this expecting the price will skyrocket. I mean, Megumi Kato is very popular and is a "best girl" type of character. This figure has a very nice-looking base with plenty of good details. On top of that, this is done by a Good Smile Company which is easily one of the best figure manufacturers. However, I still see this figure going for around ¥17,000 in the aftermarket which is the same as her preorder price. I did not expect it to go up a lot but I still expected an upward trend.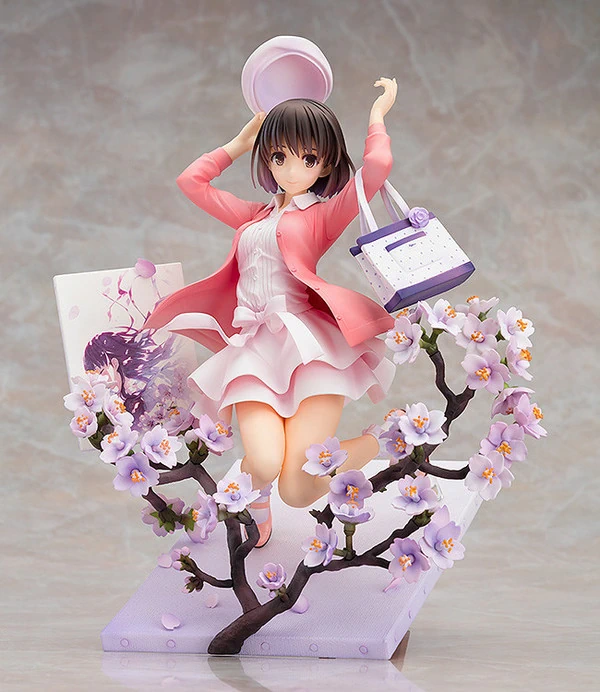 Bokutachi wa Benkyou ga Dekinai – Kirisu Mafuyu – 1/7 – Swimming Swimsuit Ver. (Alter)
Aftermarket Price: Down
I expected Kirisu-sensei's aftermarket price to be much higher considering the manga was somewhat popular despite the anime being an absolute mess. To top it off, she only has one other figure which is a 1/4 FREEIng bunny. The price of the bunny figure really ballooned in the aftermarket but this one tanked hard. Her preorder price was around ¥14,000 but you can buy her now for as low as ¥11,000. I guess you can say that the bunny figure is superior in that it is larger which is why it got the price increase.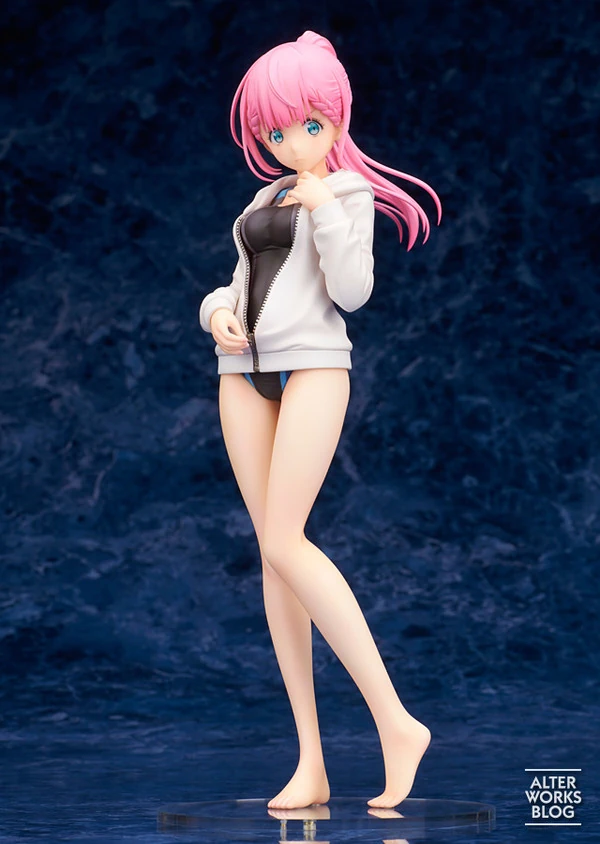 Kimetsu no Yaiba – Kochou Shinobu – 1/8 (Aniplex, Wing)
Aftermarket Price: Down
This one was really surprising considering how massive popular Demon Slayer is. I could also argue that this is one of, if not the best figure of Shinobu despite being only 1/8 scale. That dynamic pose she has and the level is definitely not lacking. I can say that this can easily be a centerpiece in any collection. She went up for preorder with a price tag of over ¥15,000 and she was a limited and exclusive release. Despite all that, you can buy her in the aftermarket for around ¥8,000 to ¥9,000.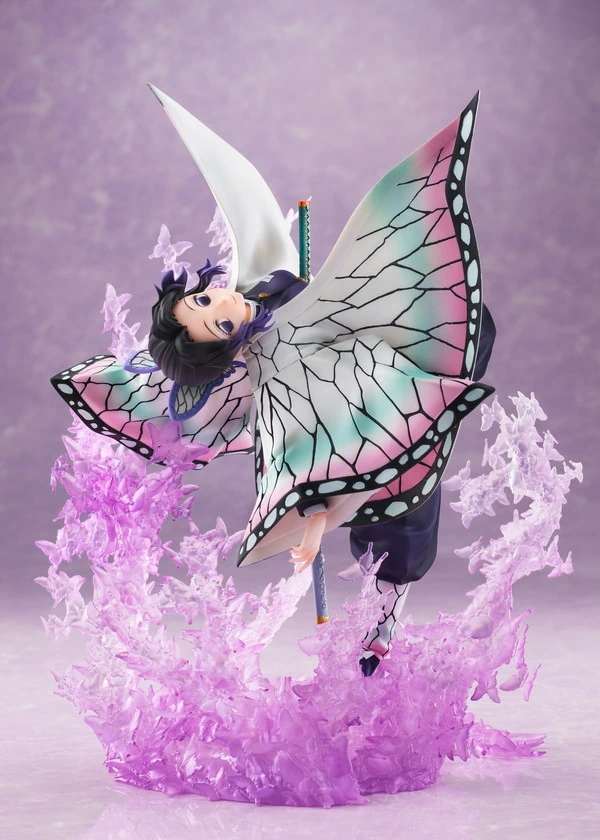 Azur Lane – Formidable – 1/7 (Alter)
Aftermarket Price: Up
Formidable's preorder price was already quite high at around ¥30,000 but now, her price is pushing to around ¥37,000 to ¥40,000. While I haven't unboxed her yet, she is one of the figures I've been looking forward to the most over the past year. This is also currently her only scale figure that has been released. Notably, most Azur Lane figures go up in price especially for the more popular characters like Formidable so this was not really unexpected.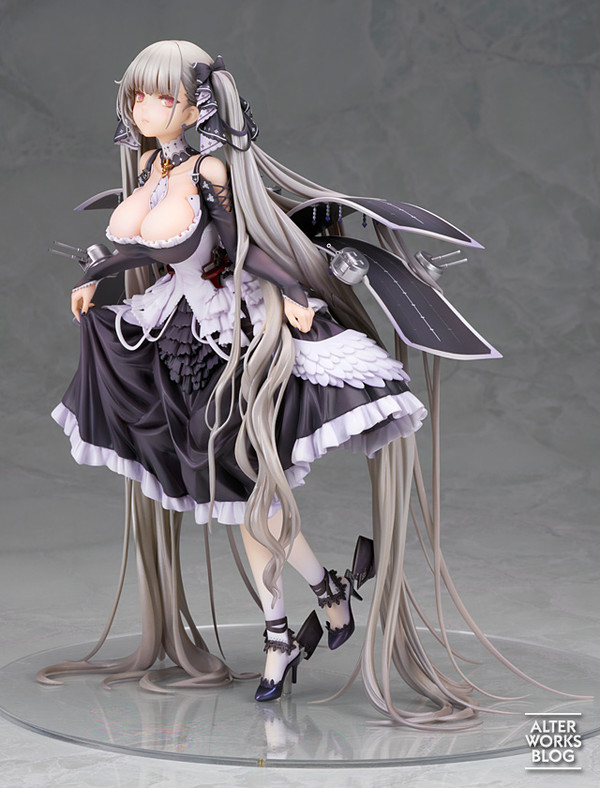 Genshin Impact – Keqing – 1/7 – Driving Thunder Ver. (Apex Innovation)
Aftermarket Price: Down
This is the only scale figure of Keqing and no other figure of her is known to be in production. Considering the popularity of Genshin Impact, I would have expected her price to go up. For those who are looking to grab her, you can get her in the aftermarket for ¥15,000 to ¥16,000 which is just a tad cheaper than her preorder price of around ¥17,800.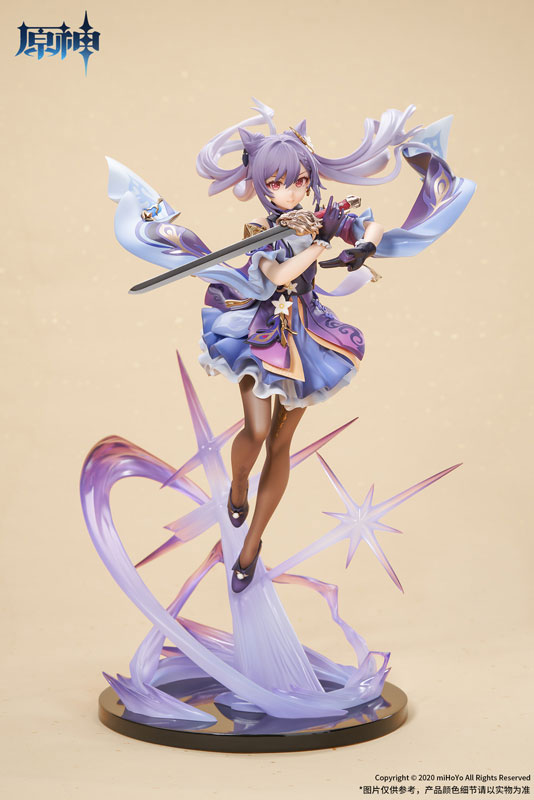 Genshin Impact – Mona Megistus – 1/7 – Astral Reflection Ver. (Good Smile Company, Wonderful Works)
Aftermarket Price: Down
This is easily the prettiest Genshin Impact figure to date but even this is not immune to a price decrease so get her while you can. Her preorder price was ¥17,600 but now you can get her for ¥14,000 to ¥16,000.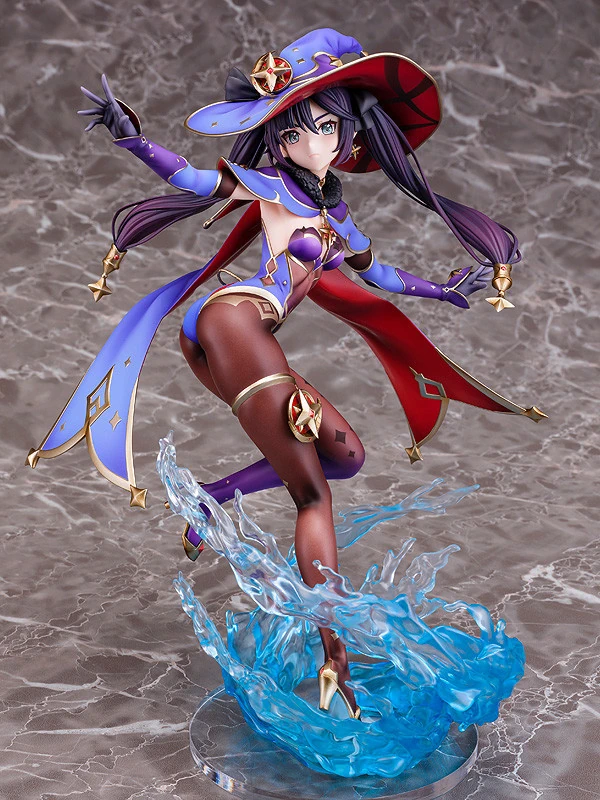 Kakegurui×× – Saotome Mary – 1/7 (Good Smile Company, Myethos)
Aftermarket Price: Down
Even this figure of Mary Saotome which was already quite cheap for the level of detail you are getting at around ¥14,000 on preorder still tanked. She can now be had for around ¥11,000.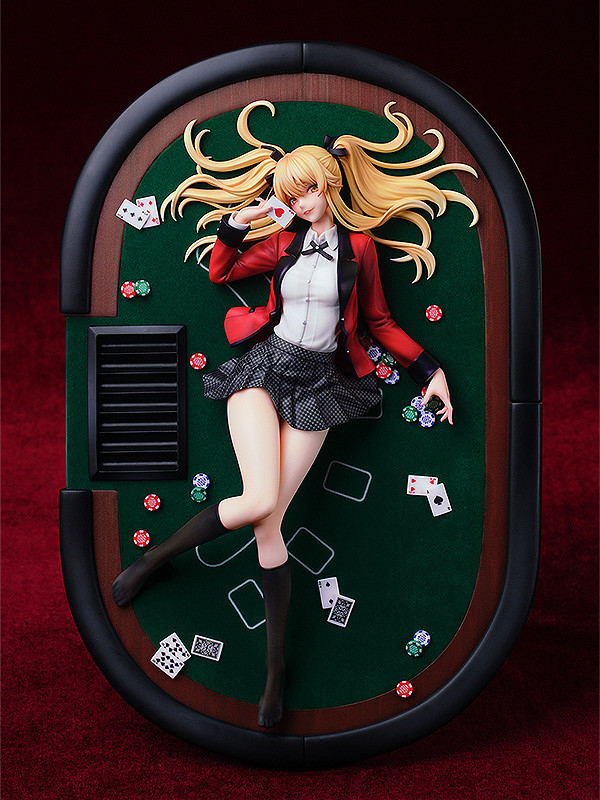 Does the Preorder Price Still Matter?
As you can see, most of the figures we've checked here have lowered prices in the aftermarket.
Considering the absurdly high prices some mediocre figures go for when they open for preorder, I would say the preorder price does not matter much if you are planning to defer to the aftermarket. Manufacturers can price gouge all they want but the aftermarket price will reflect the actual worth of the figure as people don't tend to buy anything if the perceived cost-to-value ratio does not make sense.
You can simply think of the preorder price and declared retail price as an arbitrary number. When a figure hits the aftermarket, price correction happens and the figure will only sell for what it is actually worth.
Figure Manufacturers Can Push Prices Up Even When the Figure is Expected to Bin in the Aftermarket
This is the sad reality of figure collecting. If you do not want to risk paying inflated aftermarket prices, preordering is the way to go. However, as it stands right now. Preordering might not be recommended since most figures right now tend to go down in price except for the really good ones.
For the figure manufacturers, they don't stand to lose too much if preorder numbers are low since the manufacturers can create just enough supply to match the demand. That is the entire point of doing preorders. But if only a few people preorder, then can lead to higher aftermarket prices.
Is the Anime Figure Market Saturated?
It's clear that in recent years, we've seen a significant increase in the number of anime figures available for preorder. With more and more companies entering the market and established companies dishing more, there's no shortage of options for collectors like us. However, it's worth considering whether this surge in supply has outpaced the demand. With so many new figures going up for preorder and each collector only buying at least 1 figure per month (based on partial results of a survey I am doing), this means the tens of companies competing for market share have it rough. One thing to note is that the growing number of figures available suggests a highly competitive market. With so many companies vying for a share, the competition among them is fierce.
But let's shift our focus to collectors like us and the challenges we face. It is not unheard of for some collectors to quit the collecting hobby because it has become too expensive. For context, the average price of anime figures has more than doubled since 2015. Additionally, global inflation rates are on the rise, impacting consumers' purchasing power and potentially reducing their spending on non-essential items, including anime figures. This reduced demand may put downward pressure on the prices of some non-essential commodities which includes anime figures. Usually, this is unlikely to offset the overall upward price trend caused by high inflation. However, in the case of anime figures where the cost of raw materials is only a small fraction of production costs, the price of raw materials has little effect on the product price. I believe this is the reason why we have not seen any significant increase in the prices of anime figures over the past year. The brunt of the price increases happened throughout 2017 towards the end of 2022.
Are Collectors Tired of Collecting?
Another question that we should ask is if collectors are tired of collecting. Hobby burnout is a real thing and it is often caused by unattainable expectations. In figure collecting, this usually means not being able to afford figures we like to have or the quality of figures being released not meeting our quality expectations. Or maybe, we've just had enough and have no more space to add more to the collection. Based on the same survey I mentioned above, most collectors surveyed already own 50 to 300 figures and that takes up a lot of space. At some point, you tell yourself, I gotta stop buying these things since you don't know where to put them anymore.
Frankly, I too am in that same boat. I haven't told myself I'd stop buying figures. My game plan now is to only buy the best figures. If I have to think twice about preordering something, that usually means it's not good enough. I am actually seeing my spending on anime figures go down for the first time since I started collecting.
When we consider these factors together, it's reasonable to think that the anime figure market might be reaching a state of saturation. However, it's important to note that this assessment is based on observations within the community rather than a comprehensive economic analysis.
For Mediocre Quality Figures, It's Better to Hit the Aftermarket for Good Deals
This market saturation is the reason behind the drop in the aftermarket prices of many figures. Not good if you're looking to sell some figures in your collection to make space for new ones coming in but this is definitely a good thing for newbie collectors who want to expand their collection by looking for good deals in the preowned market.
Summary
In summary, preordering anime figures can still be worth it, but it depends on various factors. Figures that are expected to appreciate in value are typically the best ones to preorder. Factors such as the popularity of the source material, character, and aesthetics, as well as the reputation of the manufacturing company, can influence the aftermarket price.
Recent examples show that the price of many figures shown has seen decreases in the aftermarket. The high preorder price may not always reflect the figure's actual worth, and market corrections occur once figures hit the aftermarket. This means this is the best time to look for preowned deals on figures.
The anime figure market may be approaching saturation due to the increasing number of figures available for preorder, rising prices, and collector burnout. It's important for collectors to carefully evaluate the factors influencing a figure's aftermarket price and consider their own collecting goals and preferences.
Ultimately, the decision to preorder anime figures depends on individual circumstances and preferences. Staying informed, researching figures thoroughly, and being selective can help collectors make choices that align with their interests and budget.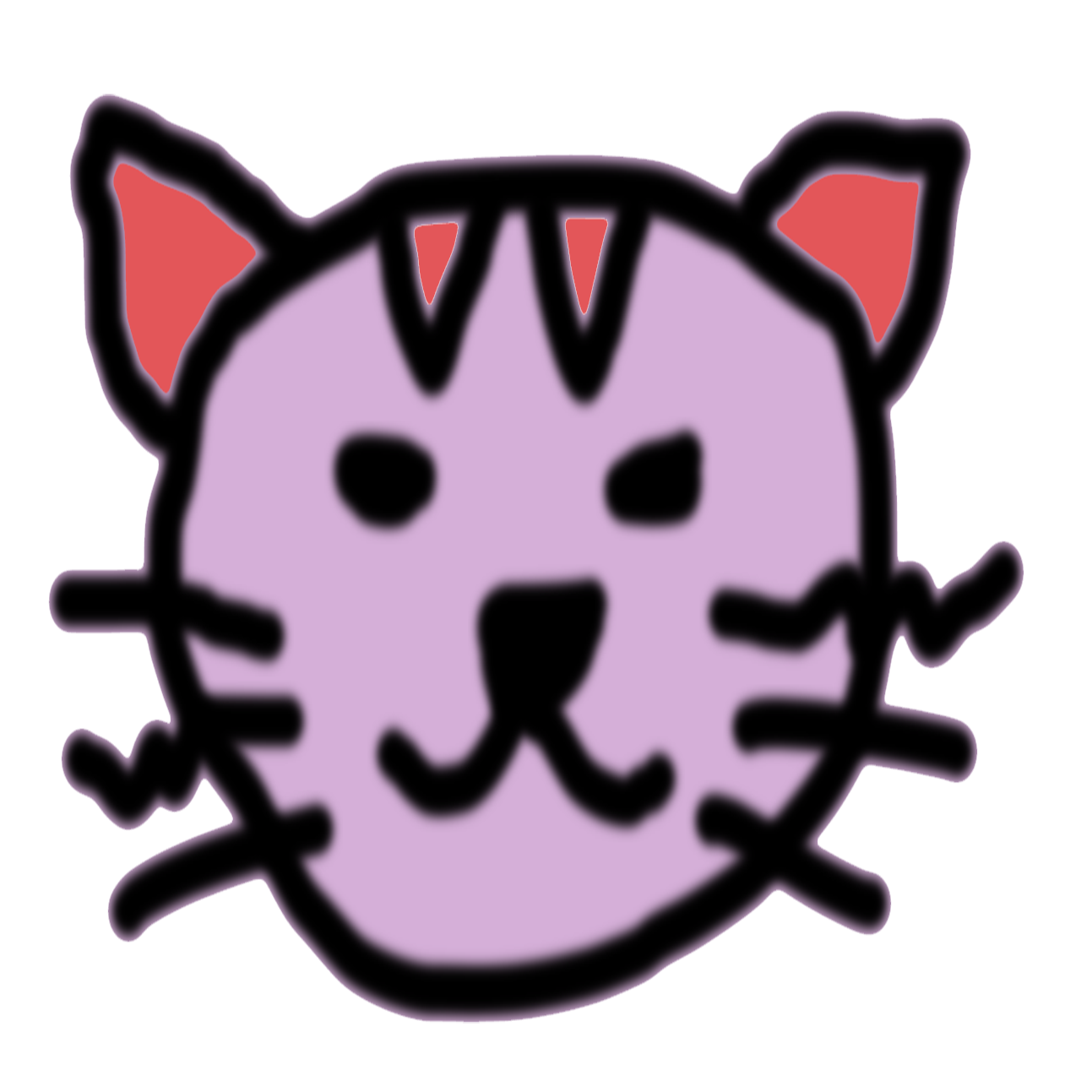 I started the NekoFigs blog in January 2021, 5 years after I've started collecting anime figures. It all started with one humble prize figure of Saber Lily which was bought on a whim. Now, I face the big problem of how to deal with over 200 empty boxes.