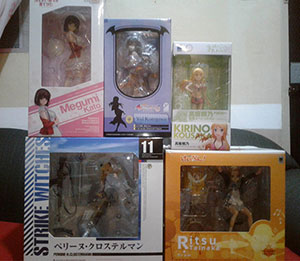 If you own a few anime figures, storing their boxes is usually not a big deal. However, when you start to amass your collection and have a few hundred figures, you not only worry about your display space. You also have to worry about how or where you are going to store 200 or 300 figure boxes. So, how exactly should you store figure boxes? You have a few options.
Just Get Rid of Them
Sounds counterintuitive as you probably reached this page looking for advice on how to store your anime figure boxes. For figures that you really like and have decided that you will never sell them off in the future, you can just get rid of the boxes. There's no point in keeping the resale value high if you know you'll be holding on to it until your dying breath.
For the figures you think you might sell in the future, I'd recommend keeping the boxes. From personal experience, I realized that figures with no boxes are so much harder to sell as they can be difficult to transport without getting damaged if they do not have the blister packaging they came with. In addition, it can be difficult to prove the authenticity of anime figures if they do not come with the original box. Some buyers are wary of buying preowned figures for this reason.
Ditch the Blister Packaging and Fold The Boxes
The main reason boxes become a problem is because of how big they can be so they can easily fill up a closet or even a room. The biggest box I had to bring home was Good Smile Company's Jeanne d'Arc and she is not even a 1/4 scale. Trying to make my way home lugging around a gigantic box was not easy.
No matter how big the boxes are though, they almost disappear when you remove the blister packaging and fold them. A mountain of boxes can become a small stack of cardboard. Just throw away the blister packaging. The resale value would suffer a bit in the absence of the blister packaging but storing the box would at least not be a giant space hog. I already did this to the boxes of some of the smaller scale figures and prize figures that I own and that saved me a ton of space.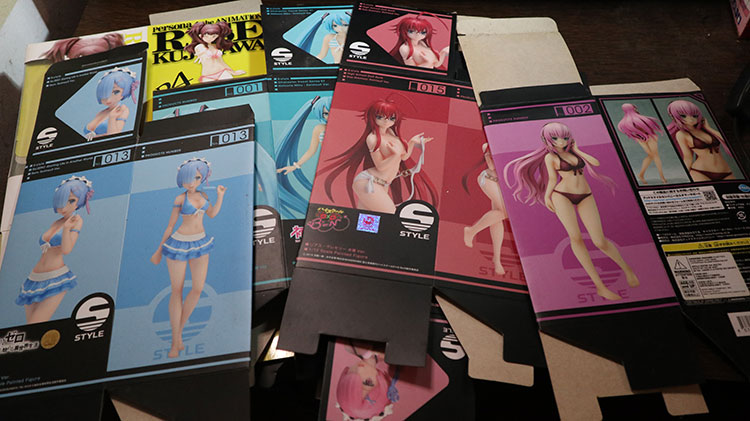 If you ever need to move houses or sell the figure, you can just fill the boxes with peanut foam, bubble wrap or whatever padding material you have.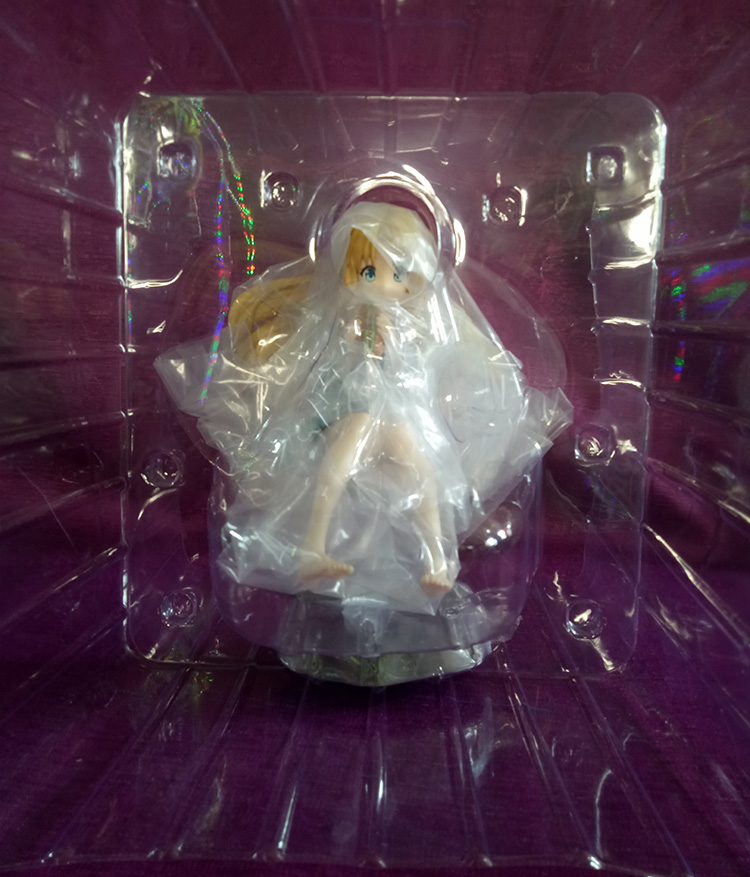 Stack Them Neatly and Properly
If you don't want to get rid of the boxes or the blister packaging, just make sure to stack them properly in a cabinet or in your basement/attic. You can use those extra-large AmiAmi and Mandarake boxes to store your figure boxes so they are better organized. Each box can fit two to five scale figure boxes and a few Nendoroids. It's definitely easier to stack a few large boxes than tens of individual smaller boxes. Not to mention, these big boxes will protect your figure boxes from dust and humidity.
Pro-Tip: You can use a marker to write which figure boxes are inside the cardboard boxes. If you need to find a specific box, having them labeled is a godsend.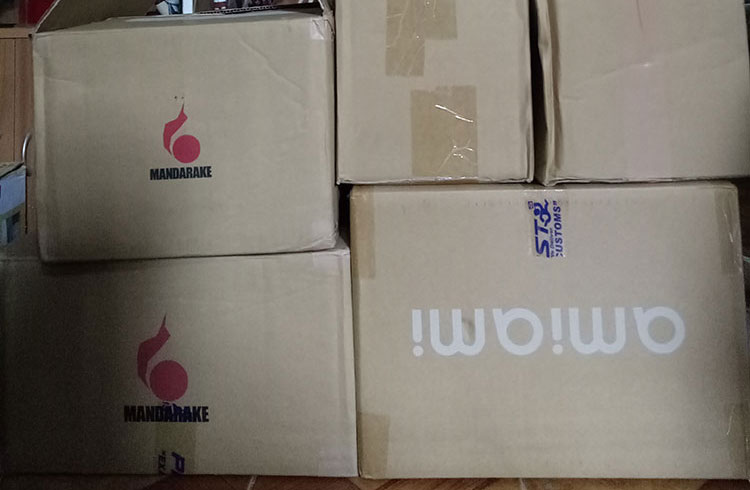 Stacking hundreds of boxes of anime figures is like playing Tetris with boxes. Only, a line doesn't magically disappear when you fill it up. If you've been stacking them in the basement or the attic whenever you get a new one, you're probably not maximizing your available space. Stack them neatly and properly. Bigger boxes should go at the bottom and try to save as much space as you can when stacking. I have also heard of some people hiding the boxes under the bed.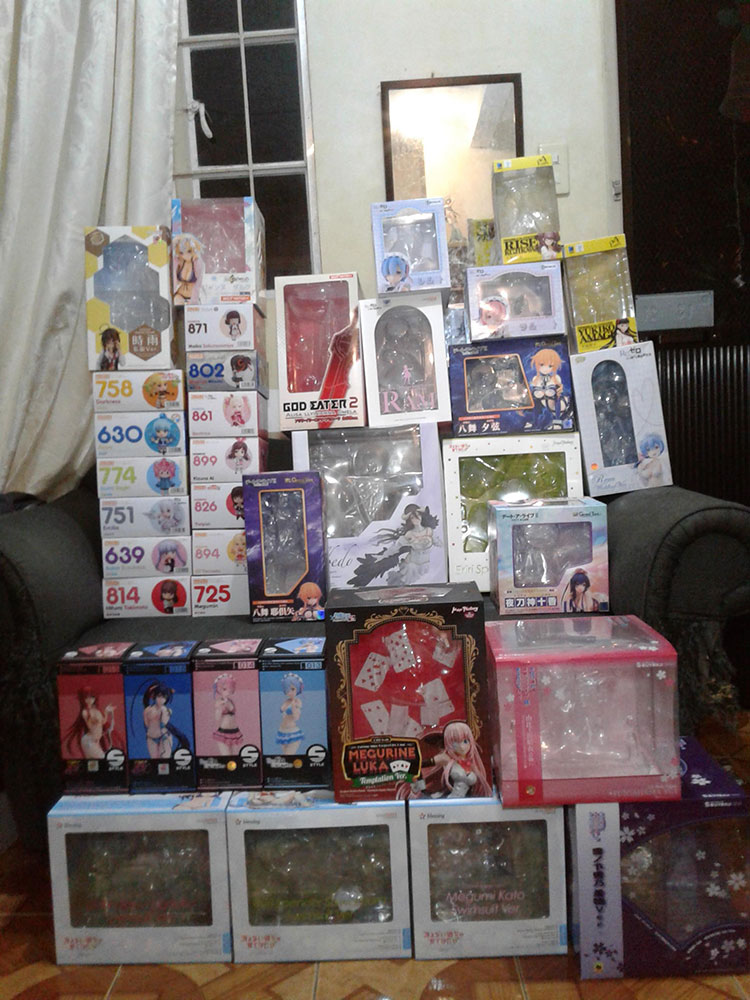 Display Your Boxes
Why store your boxes when you can display them? Some figures actually have very nice-looking boxes so you can display these if you want. Nendoroid boxes, thankfully, have become easier to stack and display because they are now uniform in size. You can actually display Nendoroid boxes in your living room without being an eyesore. This is harder to pull off with scale figure boxes though as they are not uniform in size.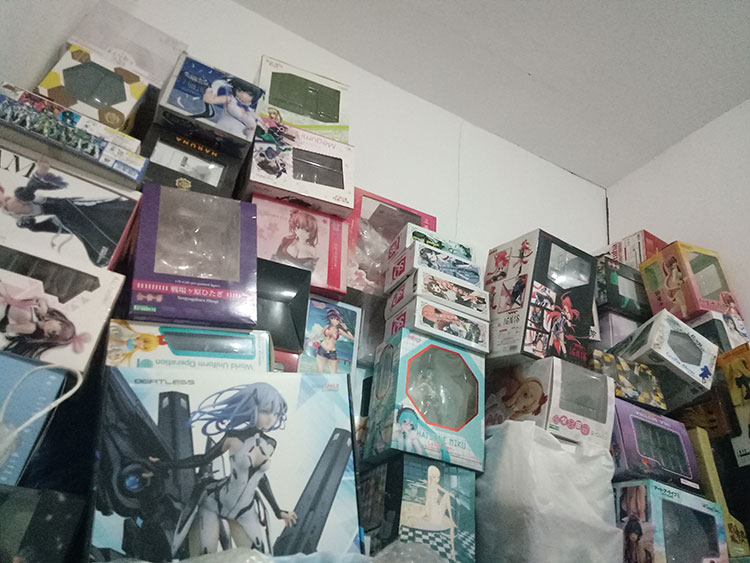 Rent a Storage Unit
If you don't want to get rid of your boxes and don't have any more space at home to store the boxes, it's time to look into renting a storage unit. This is not something I would recommend though. Renting a storage unit is very expensive and whatever cost it incurs is probably not worth it in the long run. Storage units can cost around $100 a month so that's easily $1,200 a year. And that's on the cheap end. All that money for what? A $10 to $20 markup on the price of a figure?
Further Advice on Storing Boxes
However you decide to store your boxes, there are a few things you need to remember.
Boxes are Biodegradable.
Boxes are essentially paper so they are biodegradable and will deteriorate over time. You cannot prevent boxes from eventually rotting away. You can however slow down the deterioration of the boxes by storing them properly. Heat, sunlight, and moisture can hasten the deterioration of boxes. If you want to keep your boxes in good condition, keep them away from the elements.
Keep Boxes Out of Reach Insects that Eat Paper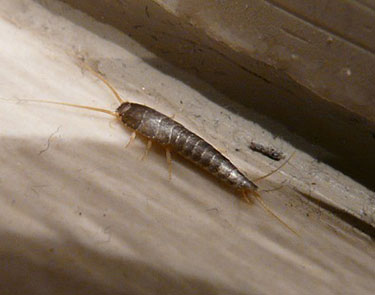 One of the most common insects that eat paper are silverfishes. A silverfish is a crawling insect that has a shiny body with a tapered shape. It wiggles as it crawls similar to the movements of a fish. It has two antennas in front and three antennas at the back. Thankfully, you can deter silverfish and most other insects that eat paper. Mothballs will drive away any paper-eating insect. Cockroaches and rodents will also eat through boxes so make sure to stay on top of your pest control.
Keep an Eye Out for Mold
Moisture can cause boxes to have mold. If you see any mold in any of your boxes, keep them away from other boxes to keep them from spreading. Wipe off the mold with rubbing alcohol.
Below, I got the Kotobukiya figure of Asuna from a local seller. The box had some mold on it. Wiping it with rubbing alcohol got rid of some but not all of it. Some of the mold already ran deep that it is impossible to wipe off. Thankfully, it did not spread anywhere. I still have this box though I store it separately from all my other boxes just to be on the safe side.
What's your experience with storing figure boxes? Let me know in the comments.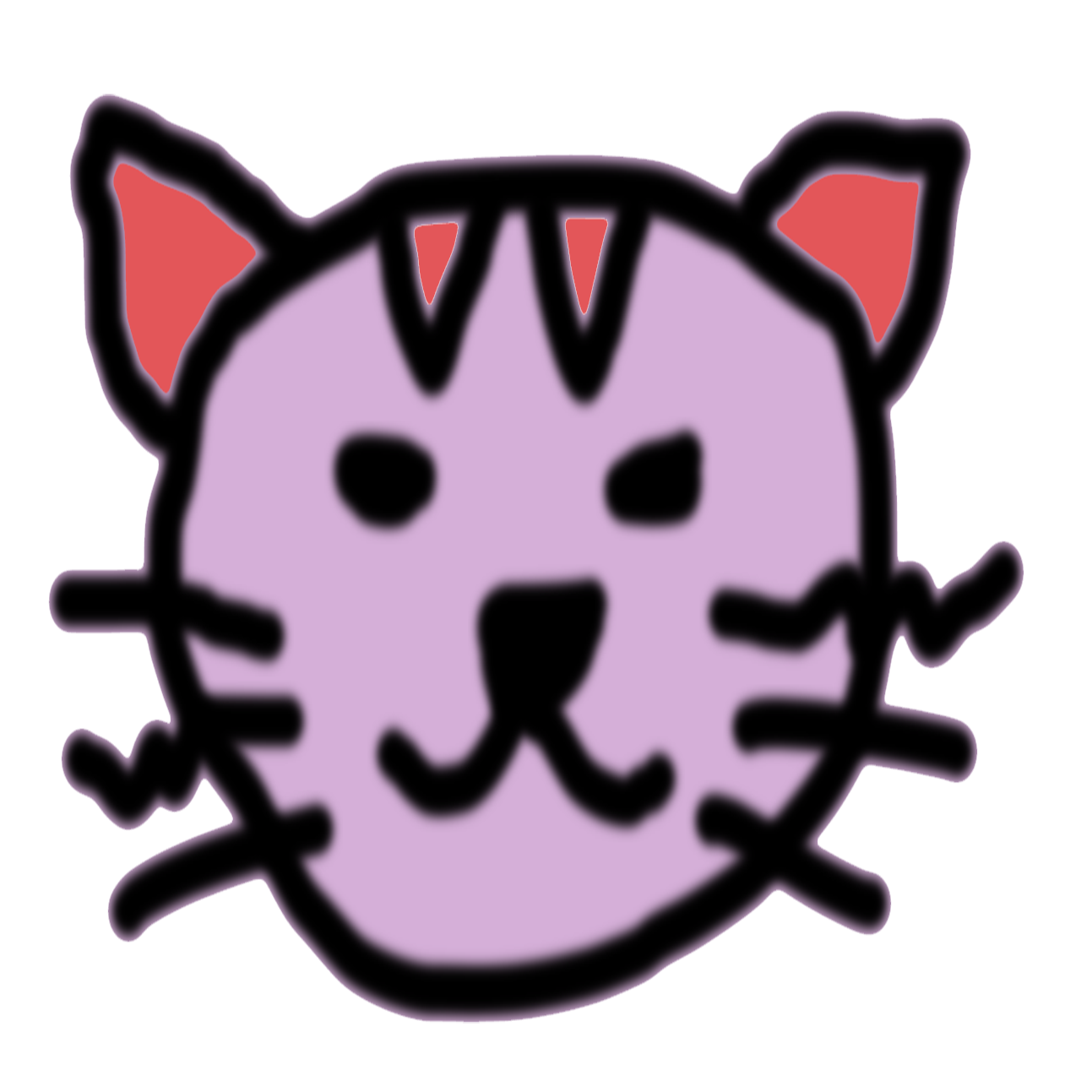 I started the NekoFigs blog in January 2021, 5 years after I've started collecting anime figures. It all started with one humble prize figure of Saber Lily which was bought on a whim. Now, I face the big problem of how to deal with over 200 empty boxes.