This is the second part of this post. You can read the first part here.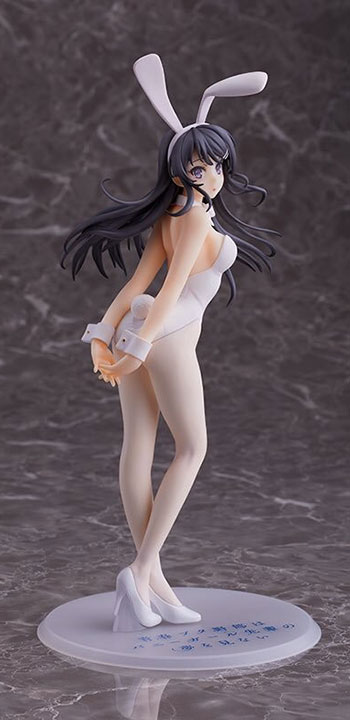 TL;DR
Seller sold a rare Sakurajima Mai – White Bunny Girl figure.
Since the figure had issues, I made sure I was transparent
Figure was sold for $650
Now buyer says she will be reselling the figure. It's no longer my concern.
Buyer then claims it is a bootleg and opens a Paypal case asking for a refund
I build my case to prove figure is authentic
PayPal result came in. No refund is happening
The result was appealed – Paypal refunded the buyer out of their own pocket.
Buyer was banned from many figure collecting communities (Reddit, MFC, etc.)
Unfortunately, some bloke ended up buying the figure for $950 and the scammer got the figure for free and even sold it for an extreme mark-up
Some Takeaways
I hope from my case people will know the importance of doing research on a figure you are looking to purchase, especially if a lot of money will be spent. You should also look into the seller's reputation. MFC, for one, is a really good place to gather information.
If you are a seller, I definitely recommend taking plenty of pictures documenting flaws in the item(s) you are selling. I personally use PayPal invoices to include my own terms & conditions (i.e., all sales are final, no returns will be accepted, etc) just in case a buyer wants to return for no reason. 
I probably would also suggest checking out your potential buyers. While the PayPal dispute was happening, many people told me the scammer had done lots of questionable things and was known for reselling figures for really high prices (scalping). 
If I had looked more into the buyer's other transactions, I could have avoided this incident and sold Mai to someone who would cherish her instead of making a profit off her. 
I wish we can build this community based on trust, but alas, some will take advantage of it and we can only proceed with caution.
How Does a PayPal Dispute Work?
To start, when a buyer or seller opens a case, both parties will try to work things out. If they do not agree on a settlement, the case can be escalated to Paypal. PayPal takes over the case, gives the seller 3 days to respond or add more info. The same goes for the buyer. PayPal looks over both parties' responses and decides who wins the dispute.
While many may think that using PayPal's goods and services will always guarantee both seller and buyer's protection, it may not necessarily be the case. Once a dispute is escalated to PayPal, a representative will review the information provided by both parties and make their final decision based on the available information. 
In my situation, they initially closed the case in my favor until the buyer appealed the case. But here is the catch: when she appealed the case, no additional information was provided to me. I was not given a chance to have a say in the handling of the appeal. So whether PayPal's judgment is impartial is subjective. 
Figure collecting is a niche hobby and Paypal people are not experts at identifying counterfeit figures. Even with sample counterfeits, it can often still be difficult to distinguish between a fake and a genuine figure.
I would like to think I was fortunate enough to receive such an outcome because of the detailed Google Document I presented to argue my case. I have heard many other sellers were ruled against in their case resulting in the loss of both figures and funds. In these cases, they weren't protected by Paypal at all.
I believe many collectors have never been in a PayPal dispute before and aren't familiar with the process.
Personally, it felt like I was in court defending myself. It was a very exhausting experience.
What Can You Do to Prepare for a Paypal Dispute?
Maintain your composure. 
Gather information to back up your claims. Avoid things that may complicate the case (doing call-out posts, sending hateful messages, or sending someone after the other party). Before PayPal intervenes, (if it should come to that) you want to provide as much information as possible to stand your ground (and for PayPal's reference).
Communicate with the other party to reach a settlement.
Once the case is escalated to Paypal, you are only given one last chance to explain everything. Whatever you provide here can make or break your case. I remember there were character limits so I highly suggest treating it as a place to summarize what happened, your points/evidence and provide additional information to support your argument. Remember, PayPal needs to know what's going on so you have to explain everything in detail.
Wait and hope Paypal rules in your favor.
Phew! This should cover everything that you can expect in a dispute! I hope this blog post can bring attention to anyone who is looking to purchase a grail or sell a high-value figure. It's important to be diligent especially if you are transacting privately. It will never hurt to get extra information on both the item and the person you are dealing with! Otherwise, the loss may be non-salvageable even if you may be in the right… (´;ω;`)
That's all from me. Happy buying/selling, folks! ✧٩(•́⌄•́๑)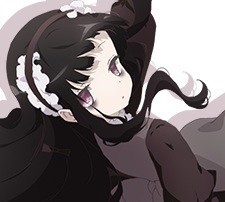 Fell down the anime figure rabbit hole in 2016 after seeing my partner's small Madoka Magica collection. I mainly collect Hatsune Miku or characters from the Fate series, but I'm also a fan of Myethos' works and anything aesthetically beautiful! .+:。(ノ・ω・)ノ゙